Sophisticated. Glamorous. Rebellious. Edgy. These are a few words that describe the classic smoldering smokey eye. You can rock this look for a night out on the town or just a subtle daytime smokey eye during the working hours.  Whatever the occasion, we believe it takes great confidence and surprisingly little skill to wear such a beautiful and mesmerizing statement eye.
It a well-known fact that eyes are among the most captivating features of the face. And the smokey eye is a classic eye makeup look that will always come back on trend because of its versatility, sexiness, and how incredibly flattering it is on the eyes. Good smokey eyes brighten the eye color and can completely transform the eye shape.
Smokey eyes range from very easy quick looks to more complex ones. And we are here to show it all! So, sit back, relax, and check out our smokey-eye ideas so you can rock em' unabashedly with confidence.
1. Dark purple with teal eyeliner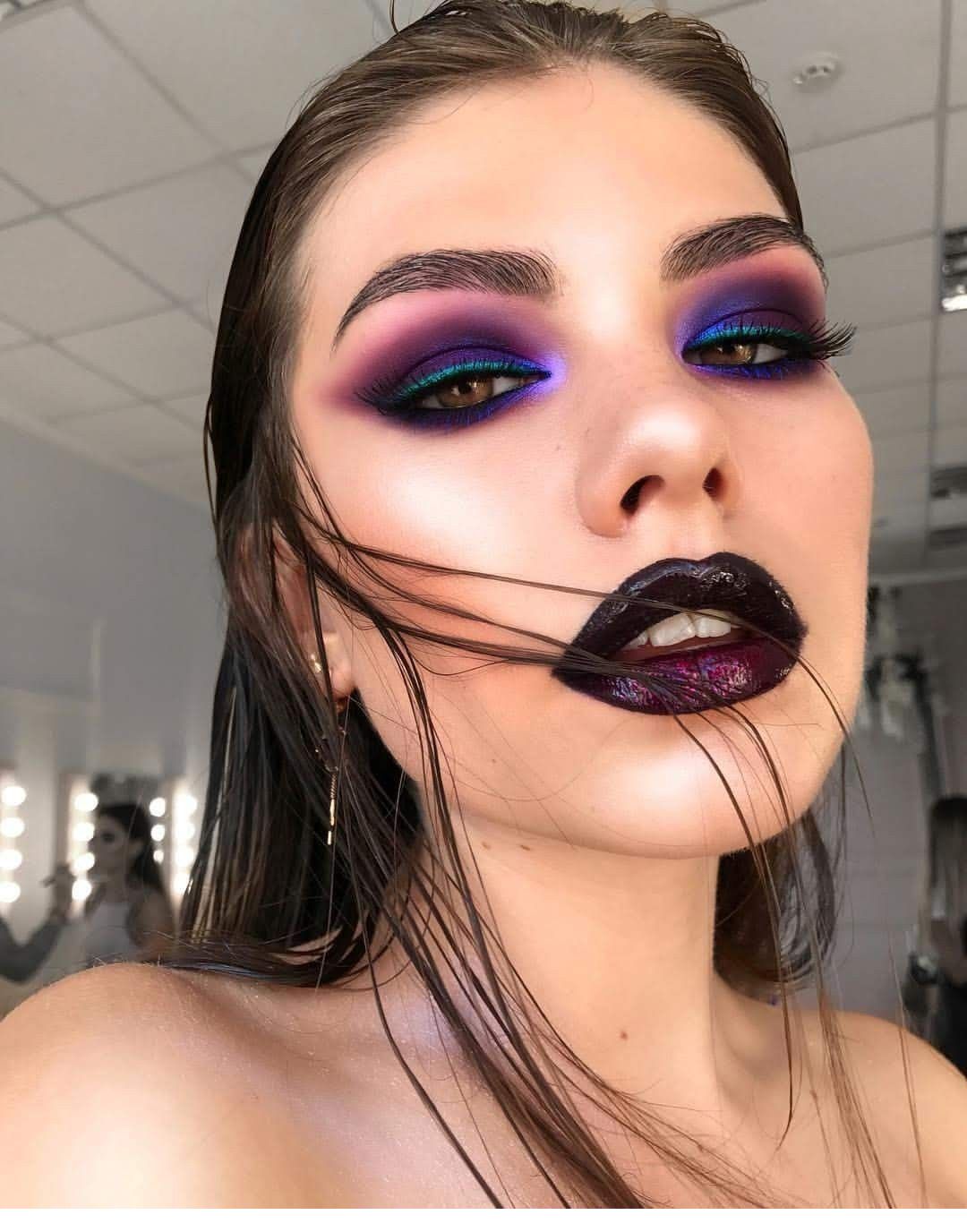 Different shades of purple are frequently used in place of black or brown for smokey eye looks. Purple is a great choice of shade because it adds color to the look while keeping it dark and dramatic. The look above demonstrates a gorgeous plum smokey eye. It also includes a line of metallic teal eyeliner to brighten up the eyes and help them appear wider. For accentuating the overall look, add a lighter shimmery, purple shade in the inner corner and a dark purple lipstick.
2. Coral vibes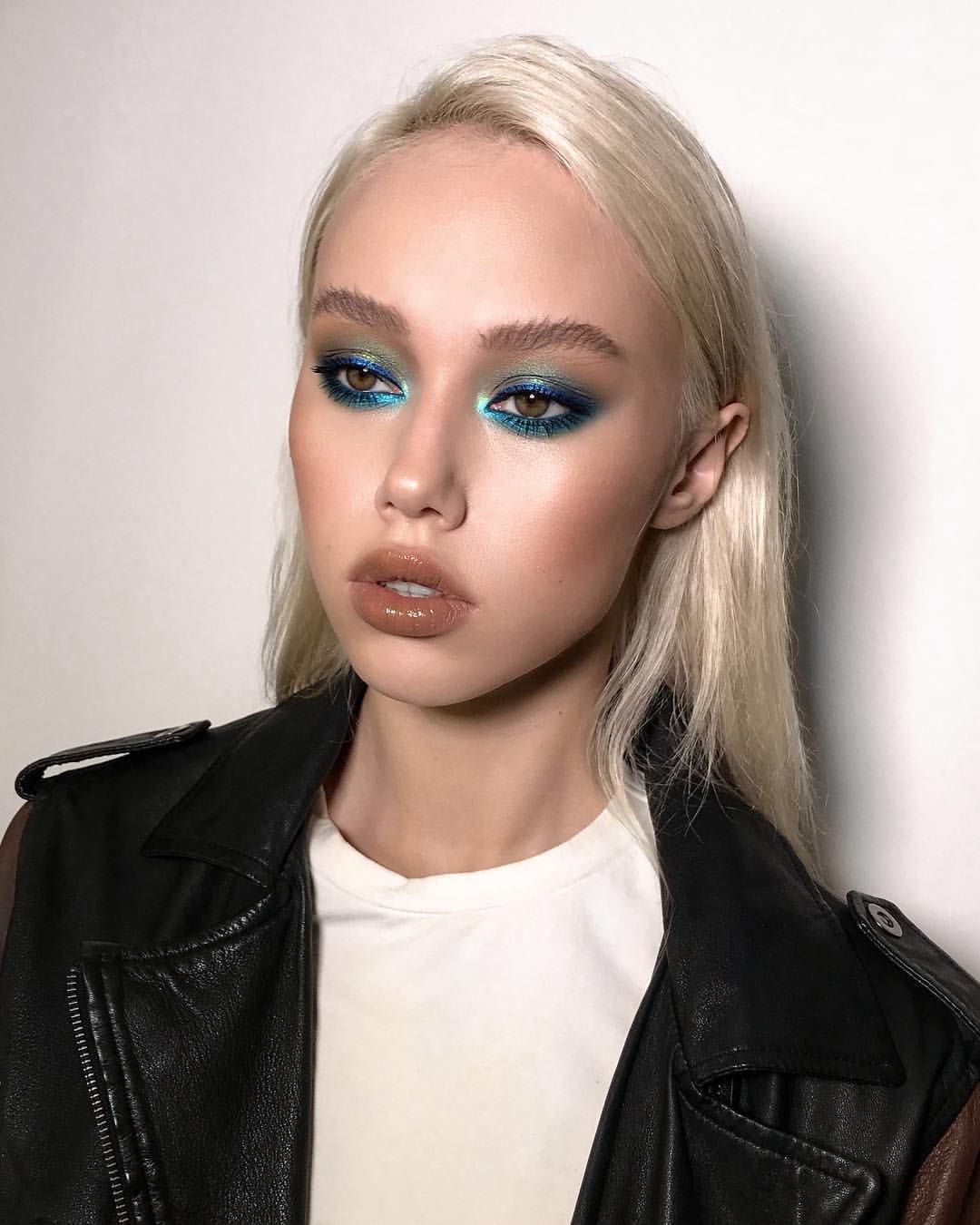 Smokey eyes are one of the most popular and trendy current makeup looks. They traditionally include three different shades of eyeshadow: a dark, medium, and light shade. These different shades blend to create the perfect contoured and dramatic look. And these coral shades are the perfect smokey eye choice.
3. Green inner corner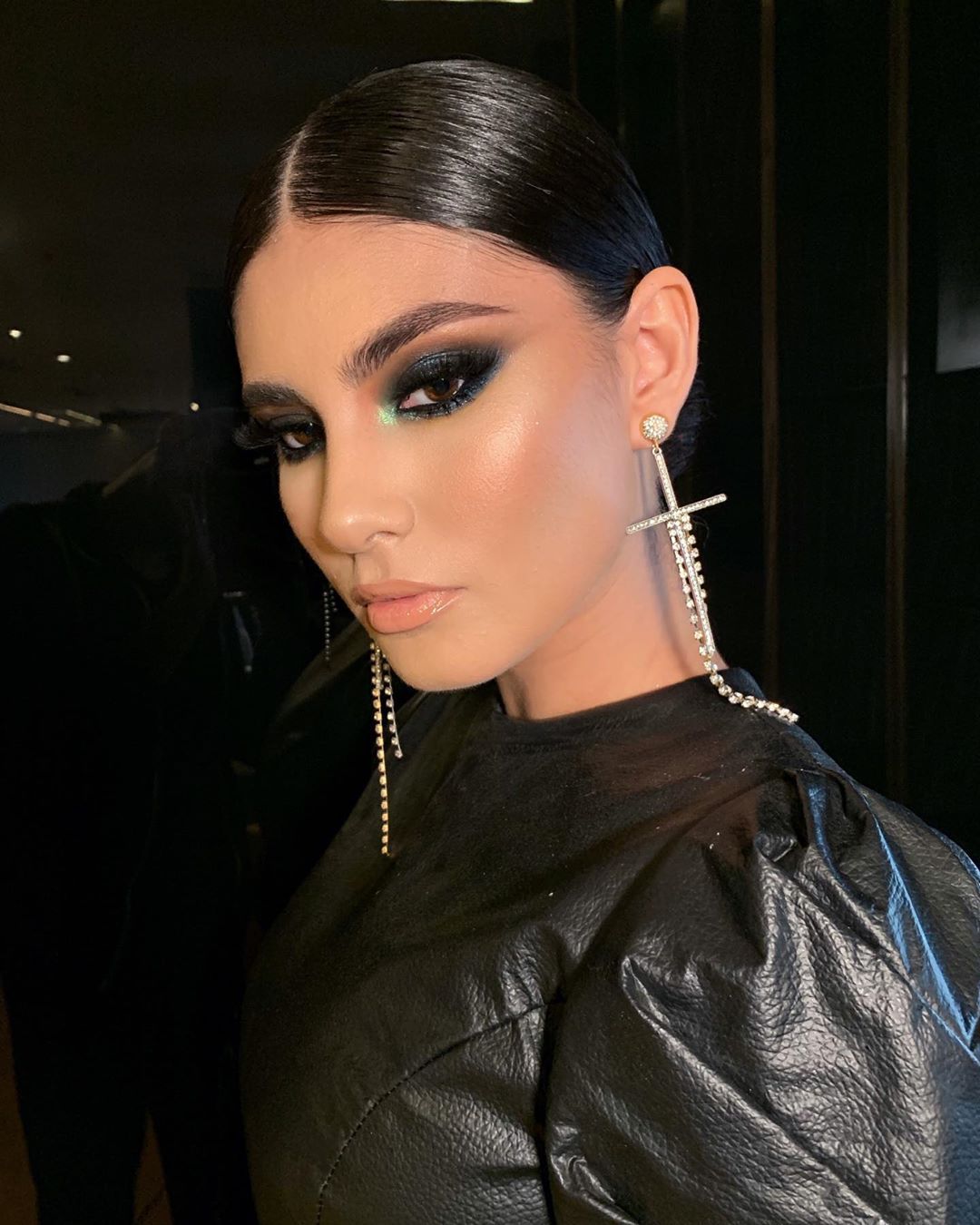 This dark style is a perfect choice for a party or a date night out. Traditionally, smokey eyes are renowned as a gorgeous nighttime makeup look. No matter the formality, you can always experiment with this makeup style. Bring your creativity to the next level and add a touch of green in the inner corner. Small details are everything, and this is the proof of that!
4. Red & purple smokiness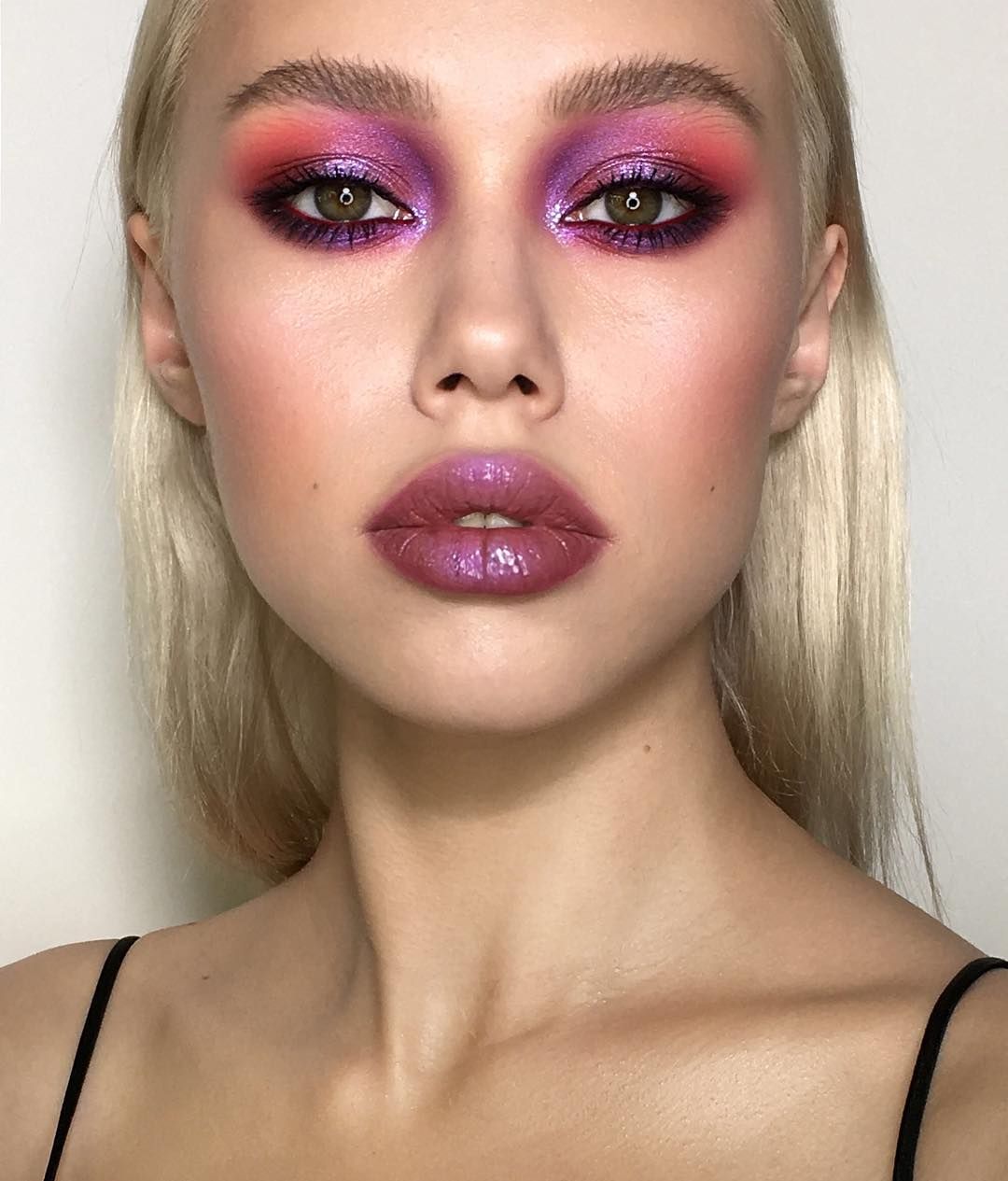 However, smokey eyes don't need to stay confined to nighttime hours after the sun goes down. Classic smokey eyes are extremely dark and involve colors like gray, black, and dark brown. And we're are here to show you that you can break out of those patterns! Create this warm, romantic, and extremely edgy makeup look. Don't ditch out colorful combinations, embrace them!
5. Dark-red seduction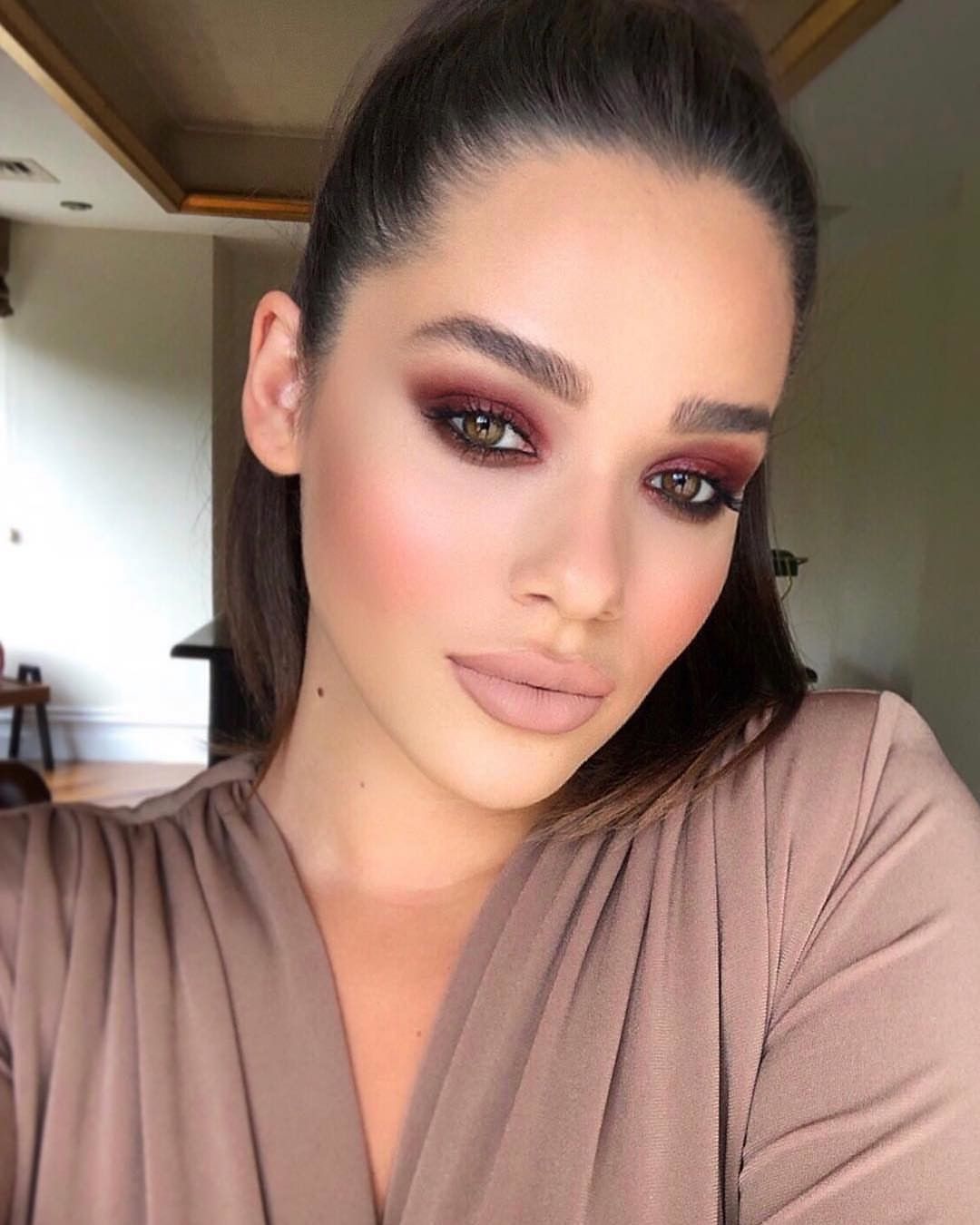 There are many different variations of smokey eyes that make this style perfect for a wide variety of occasions beyond the classic fancy night out. And this seductive, dark-red smokey look is the perfect example of that. Red eye shadow seems to be very trendy these days, and we see can see why.
6. In the mood for green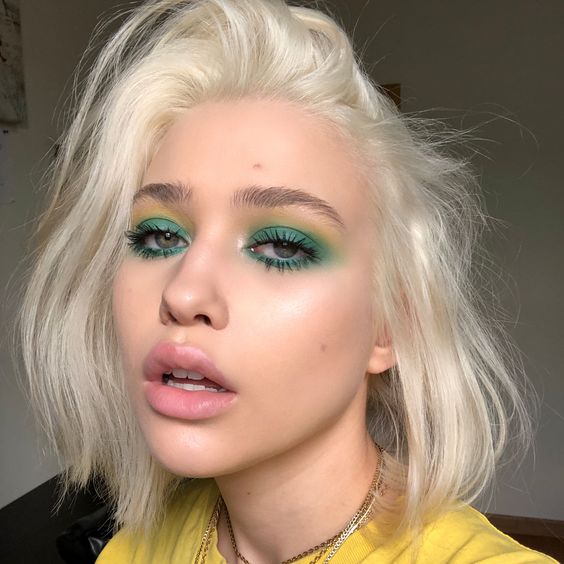 Creativity goes a long way when it comes to smokey eye makeup. The great thing is that you can use whichever color you like to pull off the look. For example, green. Why not, right? Create that smokiness by blending yellow on the crease and making that perfect smokey transition.
7. Pastel beauty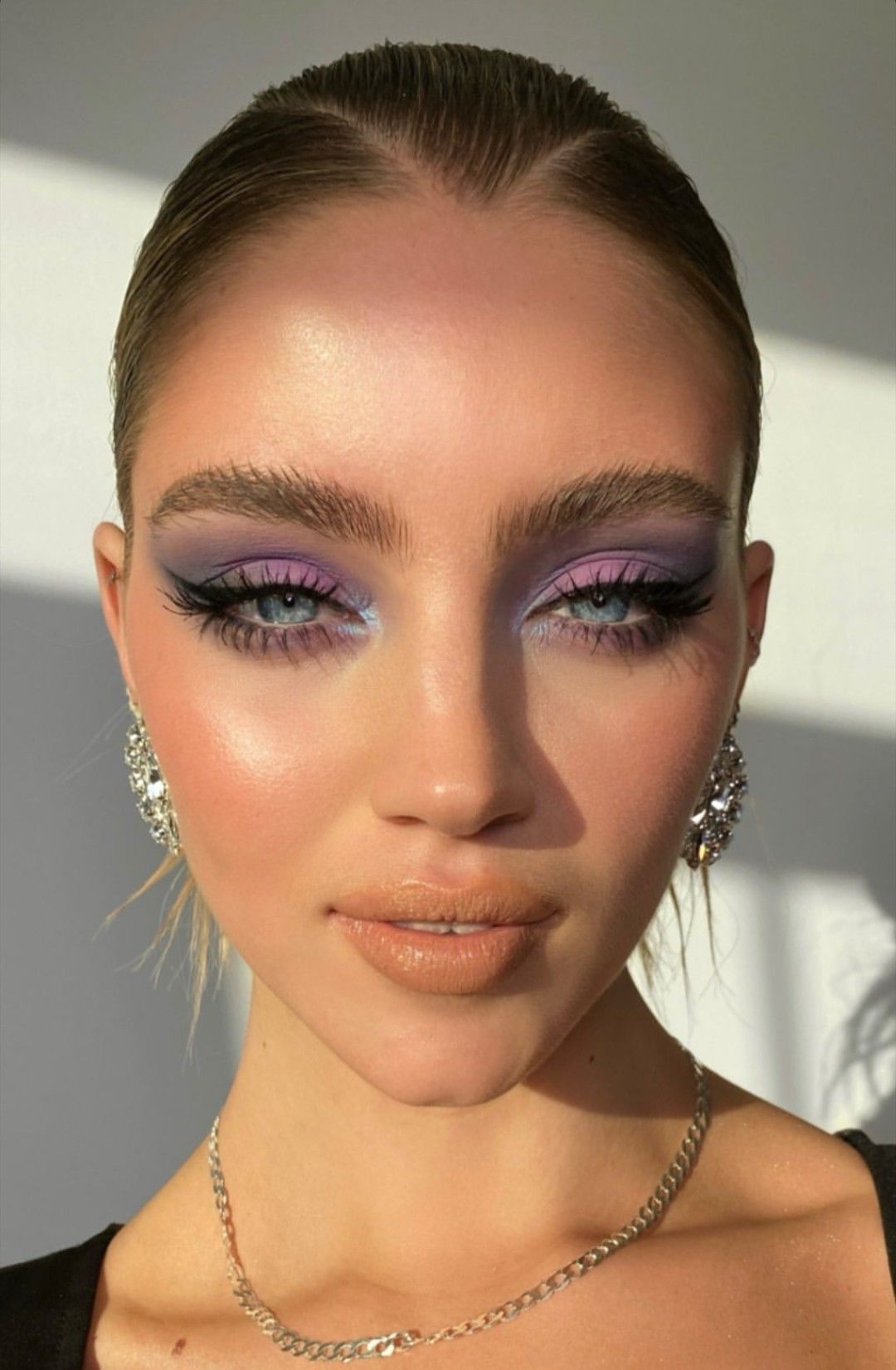 You shouldn't have to feel like you can't rock a smokey eye just because it's three in the afternoon. All you have to do is add a bit of creativity to the look to make it fit any occasion. And who said pastel colors can't be used for smokey eye effect? Look at how soft and magical this makeup looks. You want to give it a go, right?
8. Two-tone smokey look
These days classic smokey can be a bit basic. But, don't worry, because you can always add a modern twist by making some adjustments. Like this two-toned smokey look. This is perfect for the indecisive ones. Just pick your favorite pair of colors and give it a try!
9. Silver shine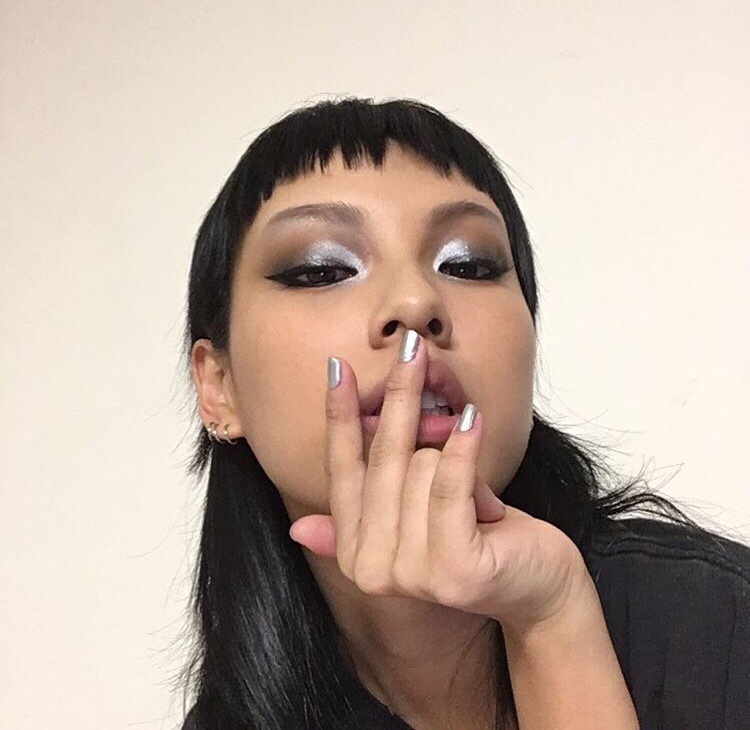 This smokey eye is close to a classic version of the look. However, it is a bit lighter and more versatile than the traditional smokey eye. This style keeps the dark brown smokey eyeshadow and introduces a metallic shimmer right at the outer corner, which spreads towards the center.
10. Greeny aesthetic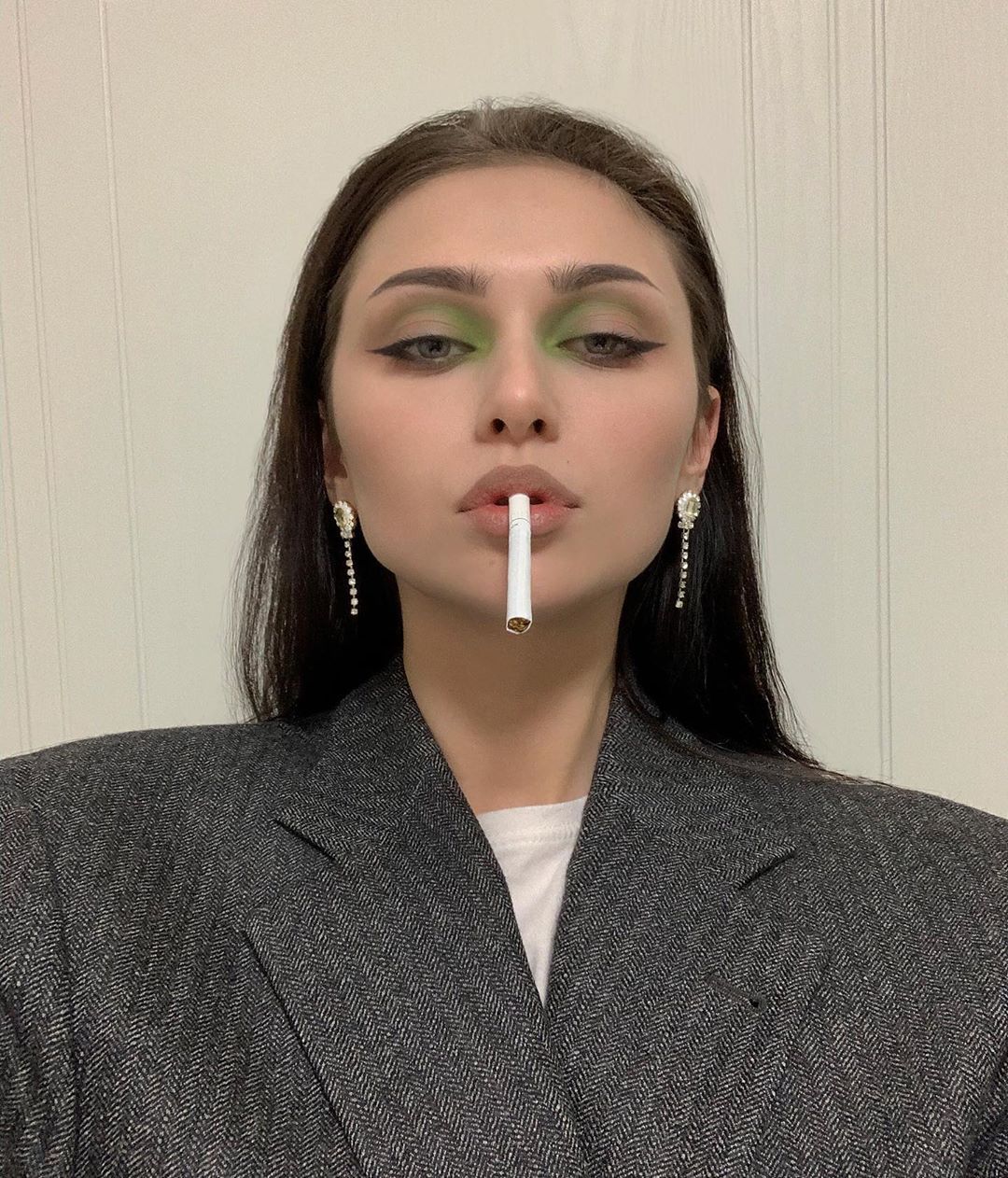 Not all smokey eye looks consist of the same formula of light and dark shades. The look above, for example, has an ashy brown shadow on the crease, combined with black eyeliner. The real magic happens in the inner corner area, where the green color pops! Why not, right? Today's makeup is all about embracing your creativity!
11. Burgundy shock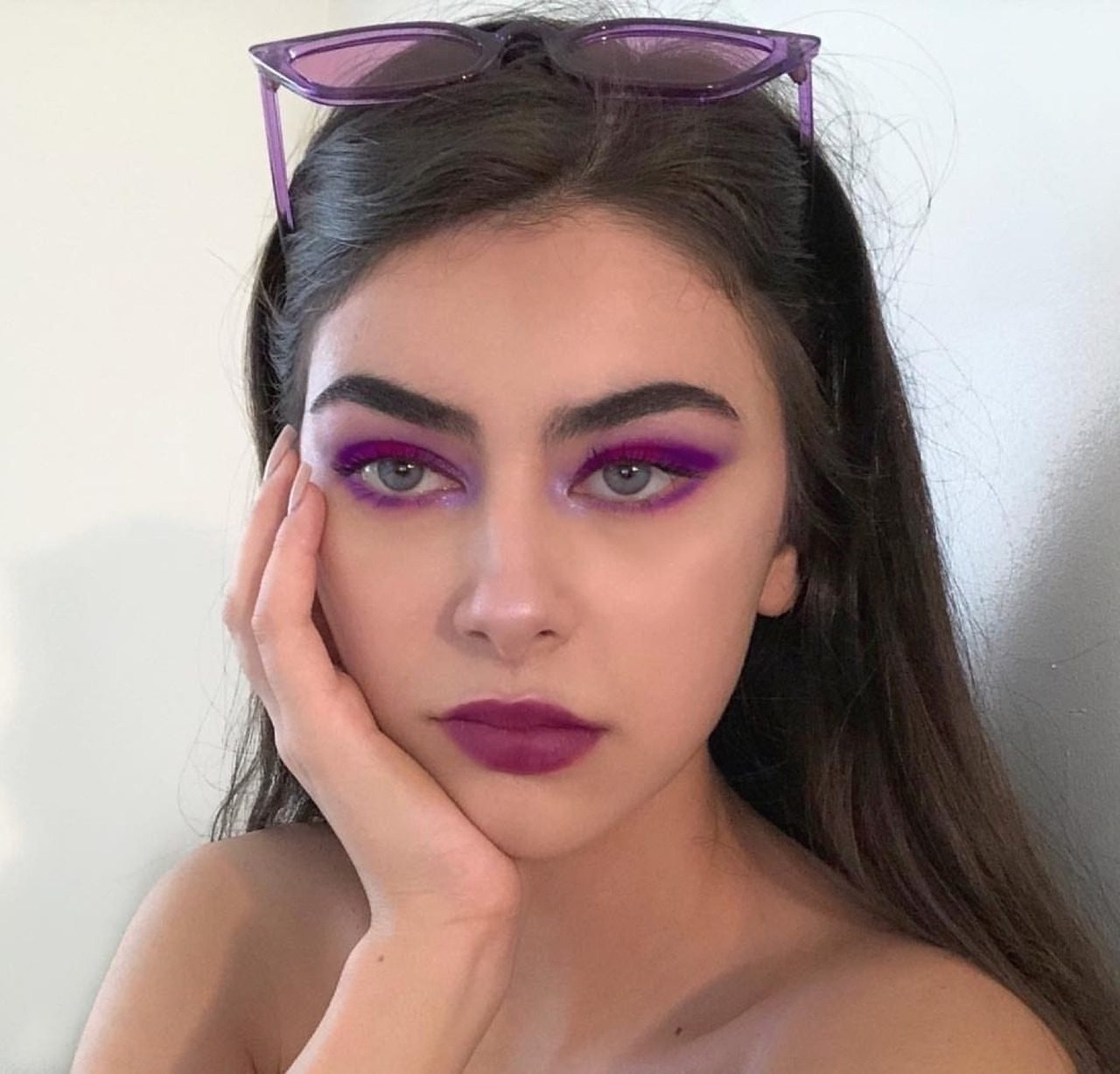 Eye makeup is an art. It can add charm to your beauty making you look gorgeous. This smoky eye is deep, dark, and intense, and so easy to do. The key is to have this beautiful burgundy eye-shadow, as well as lipstick. By now, you should know that you need to go wild with the choice of colors! And we are here to show you that the result is gorgeous.
12. Metalic dark-green magic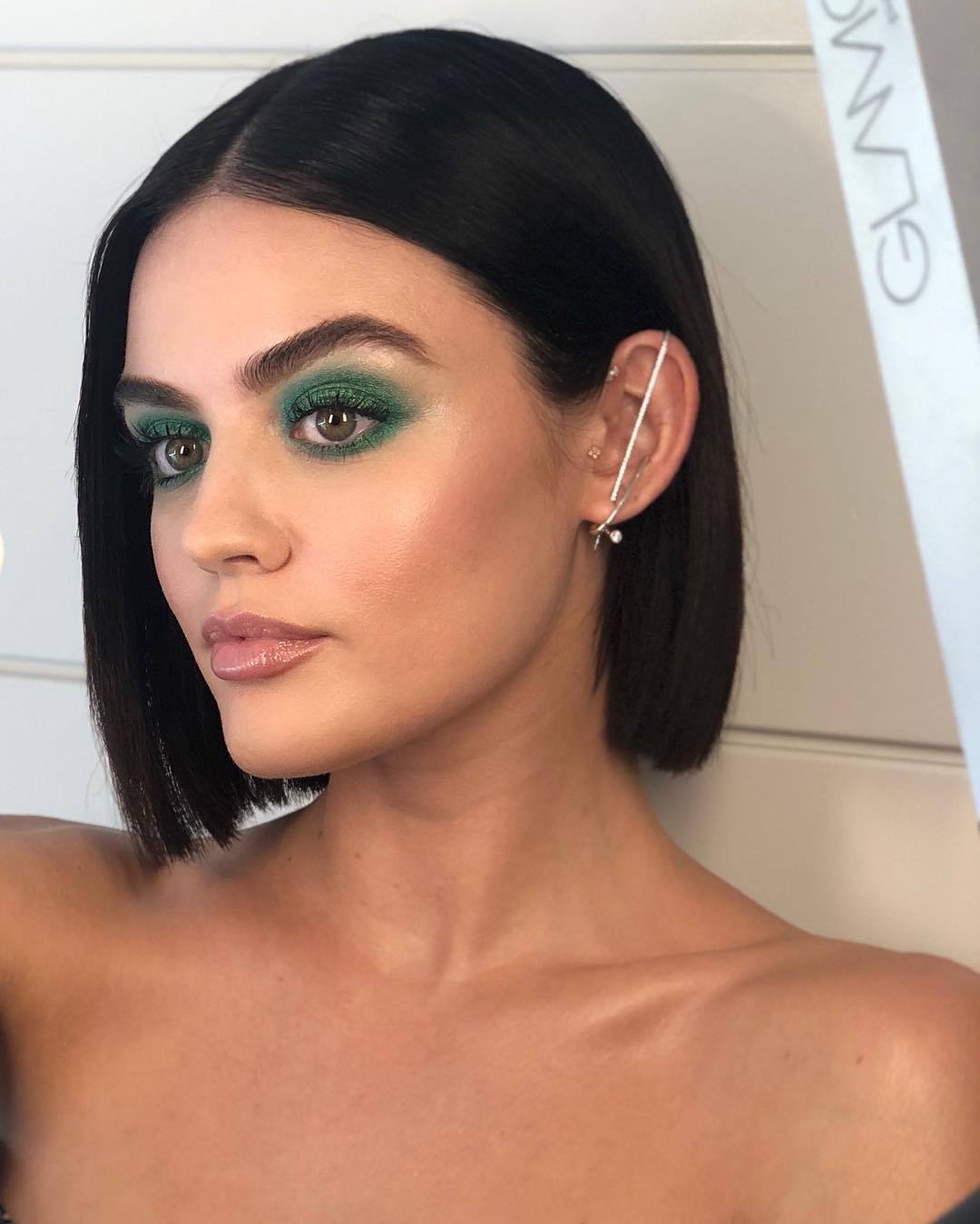 This glittery and glamorous look is daring and dramatic, just perfect for a special occasion! And green color is always a great go-to idea. With this shade, you don't need anything else to show off your beauty. Combine this beautiful smokey makeup with a nude lipstick and a delicate contour. Let the beautiful green eyes be the highlight of your look.
13. Matte smoke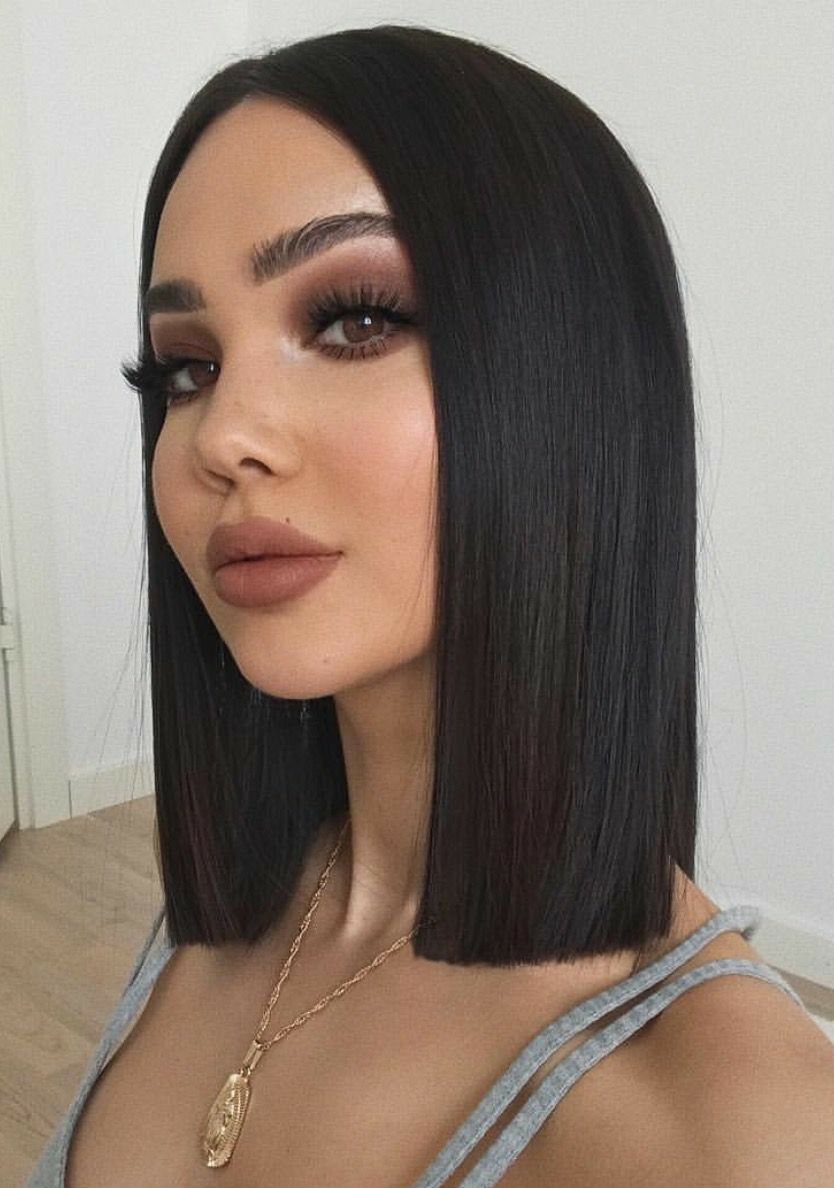 Dark, smokey eyes look super sexy when paired with a nude lip. The key to this sultry look is multiple layers of smoky, smudgy eye shadow. Don't be afraid to pile it on, smoke it out, and embrace your inner rock diva.
14. Red boldness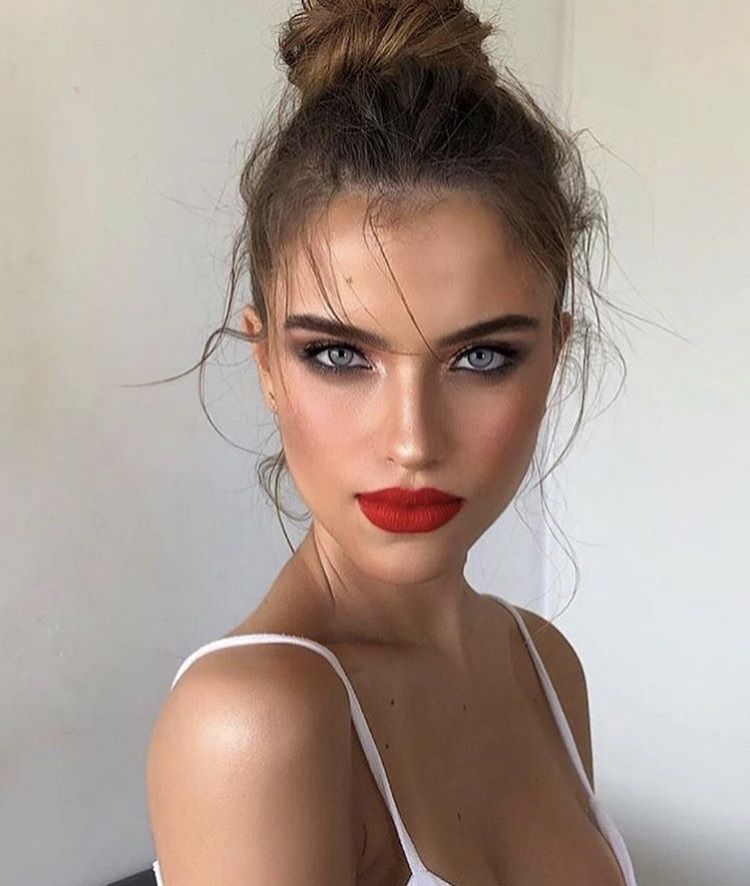 The look above is a perfect example of an edgy and dramatic look that hypnotizes with its beauty. It involves a progression of shades from light to dark of a classic smokey eye look. This makeup idea looks perfectly presentable for any daytime event as well as a cocktail midnight party. And what speaks more drama than a striking red lip?
15. Love for red
The all-over black look can sometimes be quite beautiful, but intense. Don't worry, other colors can be used! This red look involves soft strokes and layering red shade on the lid. The inner corner of the lid has a little sparkle. Beautiful!
16. Yellow pop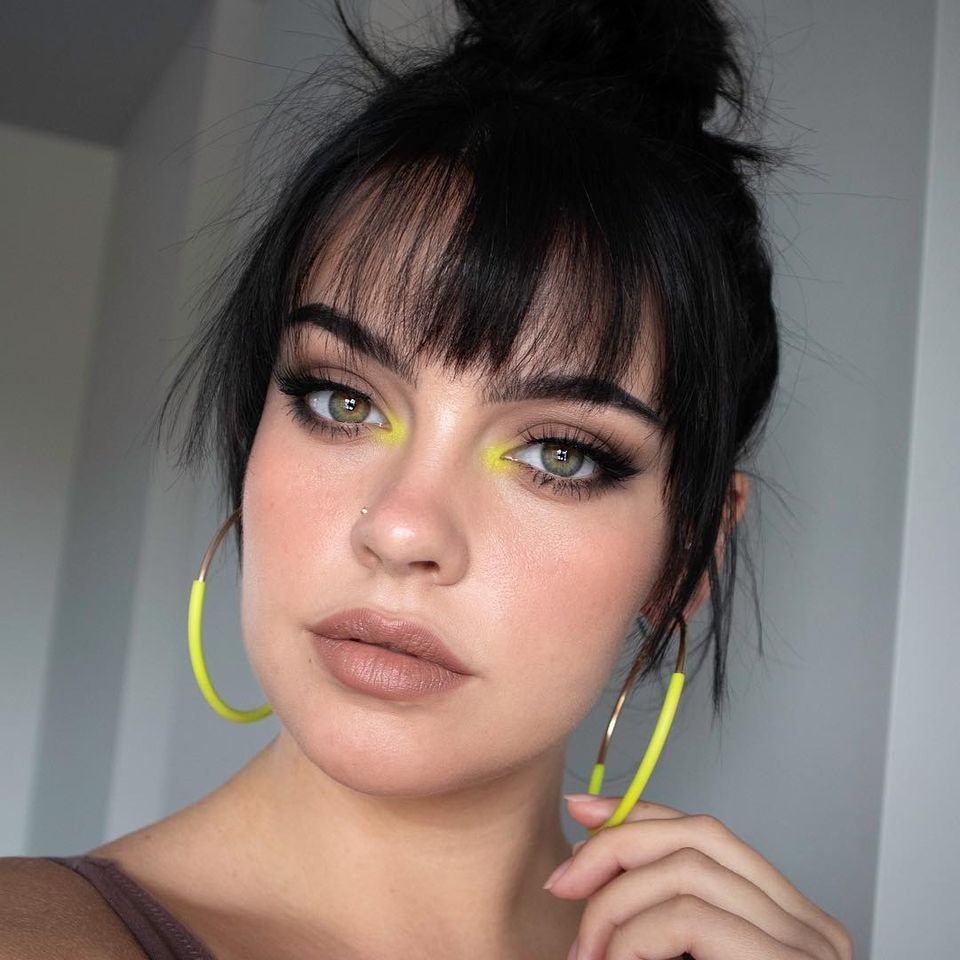 Who would have thought that this idea will look so beautifully combined? Blended into that beautiful warm brown, the softest, yet most beautiful smoky effect is created. And for those who aren't feeling basic, add a pop of neon-yellow in the inner corner area. There you go! In a matter of seconds, you've turned yourself from basic chick into a piece of art.
17. Green & rosy shimmer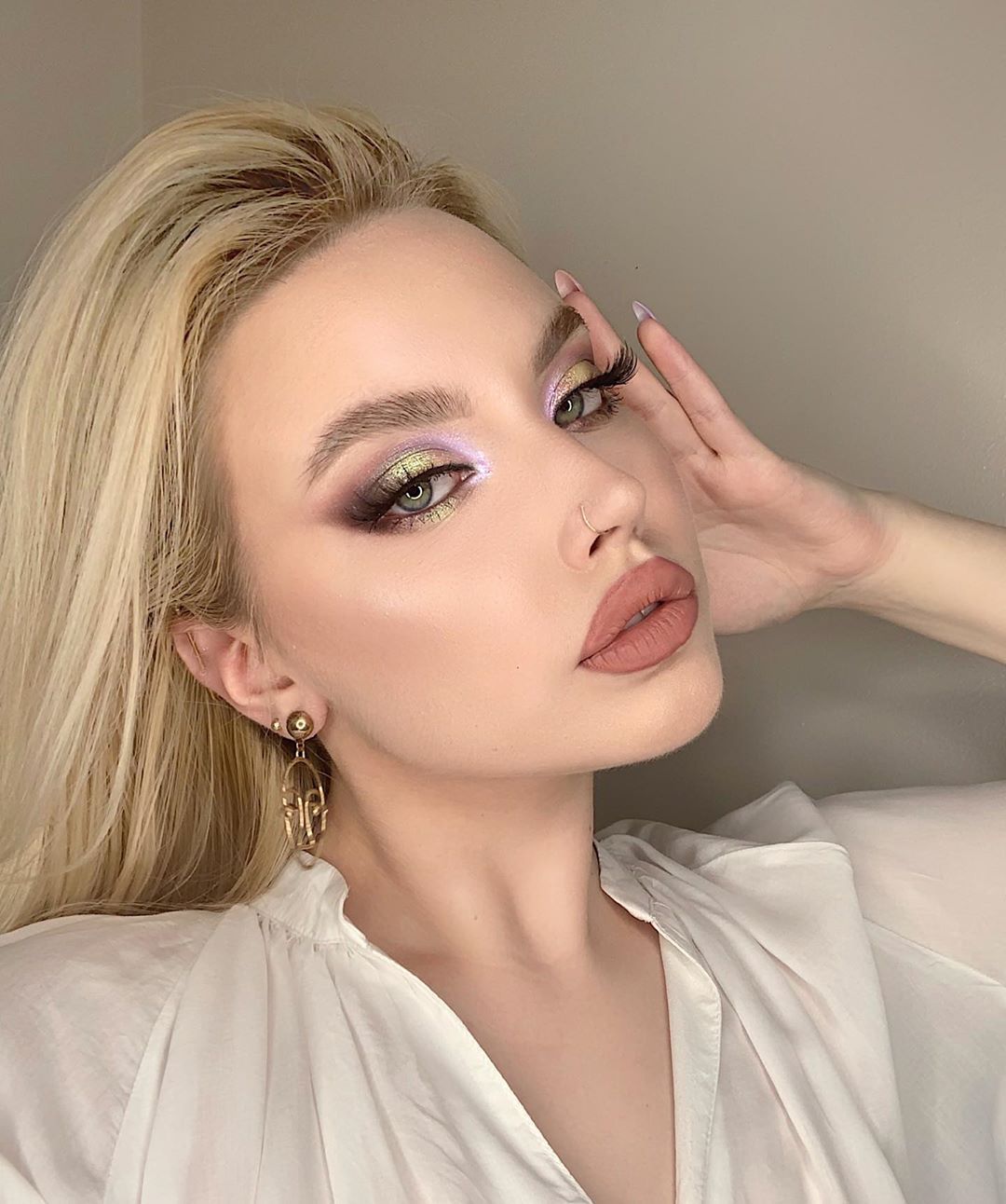 This enchanting, smoky eye gives the appearance of being iridescent with one simple step apart from the classic smoky eye. Just add a green shadow on the lid and blend it inward toward the inner corner with a beautiful pinkish shimmer. Magical, right?
18. Mermaid vibes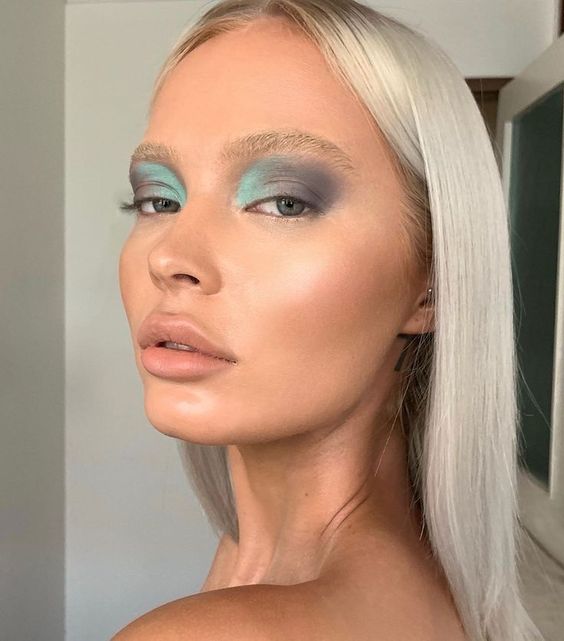 Smokey eye looks don't have to include different shades of just one color. Like the look above, they can involve multiple different colors and still look beautiful. This look includes a grey shadow that blends inward into a beautiful shade of blue. The blend helps the look appear more elegant. This is a perfect makeup idea for summer occasions and celebrations and the blue pop of color is what we all need in a smokey makeup, right?
19. Turquoise tones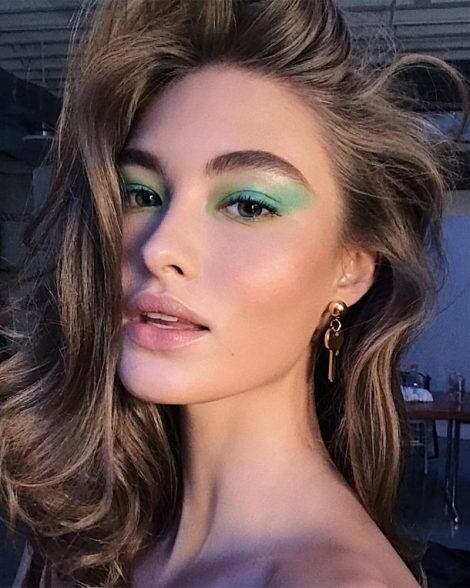 The look above is a perfect example of a light and versatile look that still falls under the category of a smokey eye. It involves a progression of shades from light to dark like a classic smokey eye. However, the color it uses is turquoise and green. These color choices make this smokey eye look perfectly presentable with an edgy touch for any daytime event.
We hope you are satisfied with our choice of smokey eye ideas. Hopefully, you will be inspired to try out some of them. Feel free to share your favorite looks in the comments!