Glitter liner is not just for Halloween or the holidays anymore. There's a solution for everyone, whether you're looking for full-throttle brightness or a slight glimmer. Forget about basic matte eyeliner this season and instead give some of these glam and glittery shades a try.
Some love glitter so much that they welcome a full face of sparkly makeup, while others totally hate it and fully stay clear of it. There are those that wear it in small amounts, such as a glittering lip during the holidays or nails with a glittering polish that stands out. Regardless of which group you fall under, we are here to persuade you that the next best makeup trend to play with right now is glitter liner.
Glitter eyeliner can be the ultimate frenemy when it comes to makeup. Sure, the sparkles are extremely beautiful, and yes,  all that bling around your eyes in your holiday selfies will definitely look great, but that's when they turn on you easily. Because layer on too much, or use the wrong equation, and in seconds, your whole look will go from cute and cultured to a kindergarten craft project.
But
no
worries,
I
rounded
up
the
best
of
the
megawatt
liners
that
slide
on
quickly,
have
a
crazy-intense
payoff,
and
are
guaranteed
to
make
you
glitter
all
day
long (and night too),
to
prevent
your
eyes
from
having
a
disco
ball-level
meltdown.
1. Cleopatra Black And Gold Wings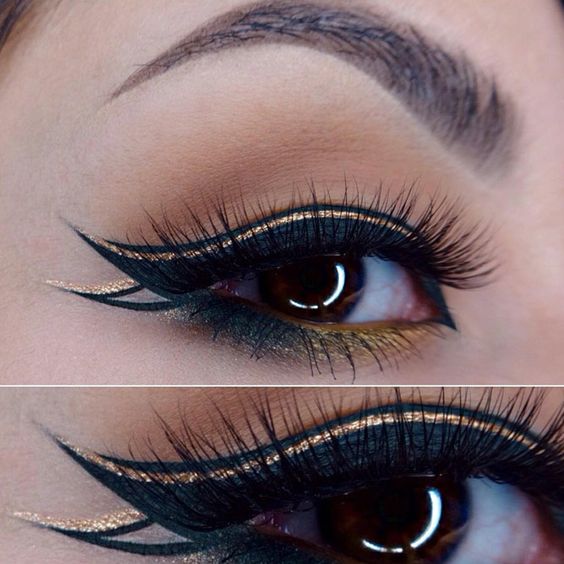 The cat-eye winged makeup style seems like it's been around forever and it's still a crowd favorite. One of the reasons, aside from the obvious one of making your eyes look amazing, is that you can easily add to it and play around with the look. If you have a steady hand and are a fan of the cat-eye, try this double-winged cat-eye with a gold outline. It will make you feel like a modern Cleopatra for sure.
2. Bright Pink Floating Eyeliner
Contrasting color combos always make your eyes pop no matter how toned town or loud colors you use. It is the beauty of having a large palette of eyeshadows to choose from. Instead of blending multiple eyeshadow tones, you can achieve a stunning contrast makeup with a colored eyeliner, like this whimsical green with floating glitter pink eyeliner going from the inner lids all the way over and under, framing your eyes and making them sparkle even more.
3. Crying Silver Eyeliner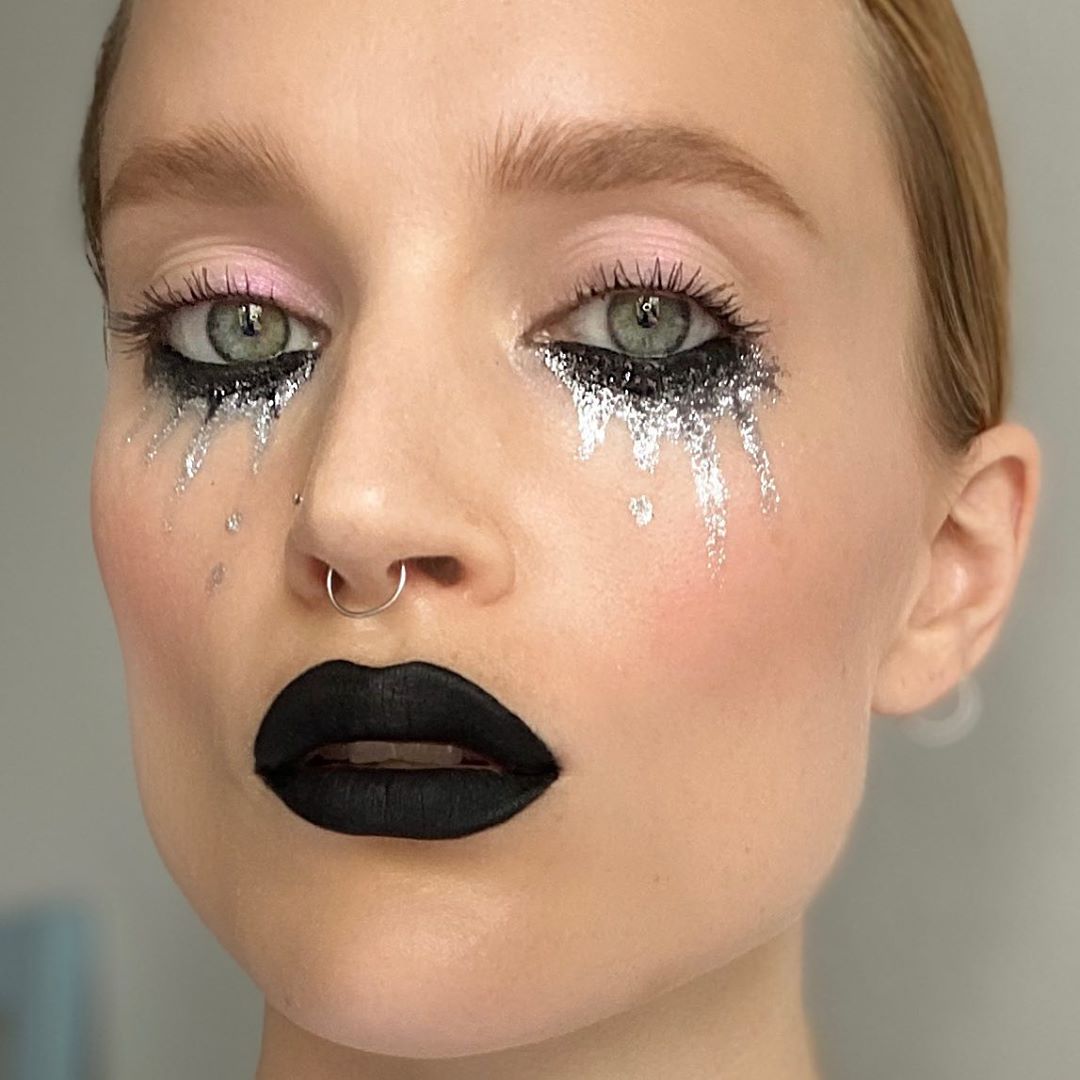 In case you're looking for an impactful makeup look for a photoshoot and you're not a very good makeup artist, playing around with some glitter eyeliners is one way to save up on seeking a professional. You can do shapes and achieve effects that can make all the difference in the end.
4. Simple Dark Green Glitter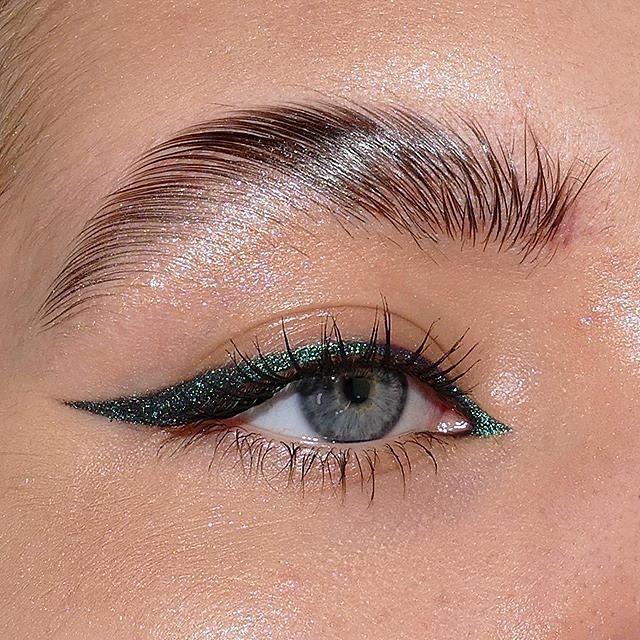 Glitter eyeliners and glitter as makeup in general often get a bad rep because glitter can be messy, if not when applying it then definitely when removing it. But they also come in different colors and with different amounts of glitter in them. And one of the reasons many people love glitter makeup despite the mess is making is that even with one line you can look amazing, like with this simple but elegant green eyeliner cat-eye look.
5.  Violet Glitter Outline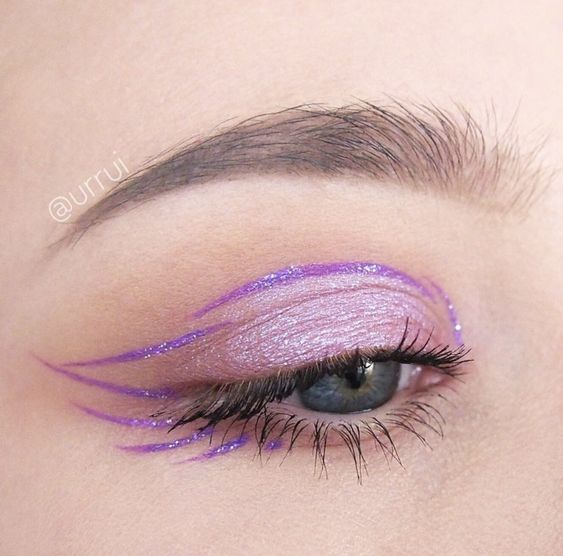 Other ways to use glitter eyeliner is to frame or outline a simple makeup look and turn it from dull to dazzling. And this oft pink with violet makeup it's another example of how to add easily add shapes and depth to any makeup.
6. Purple And Green With Gold And Silver Touches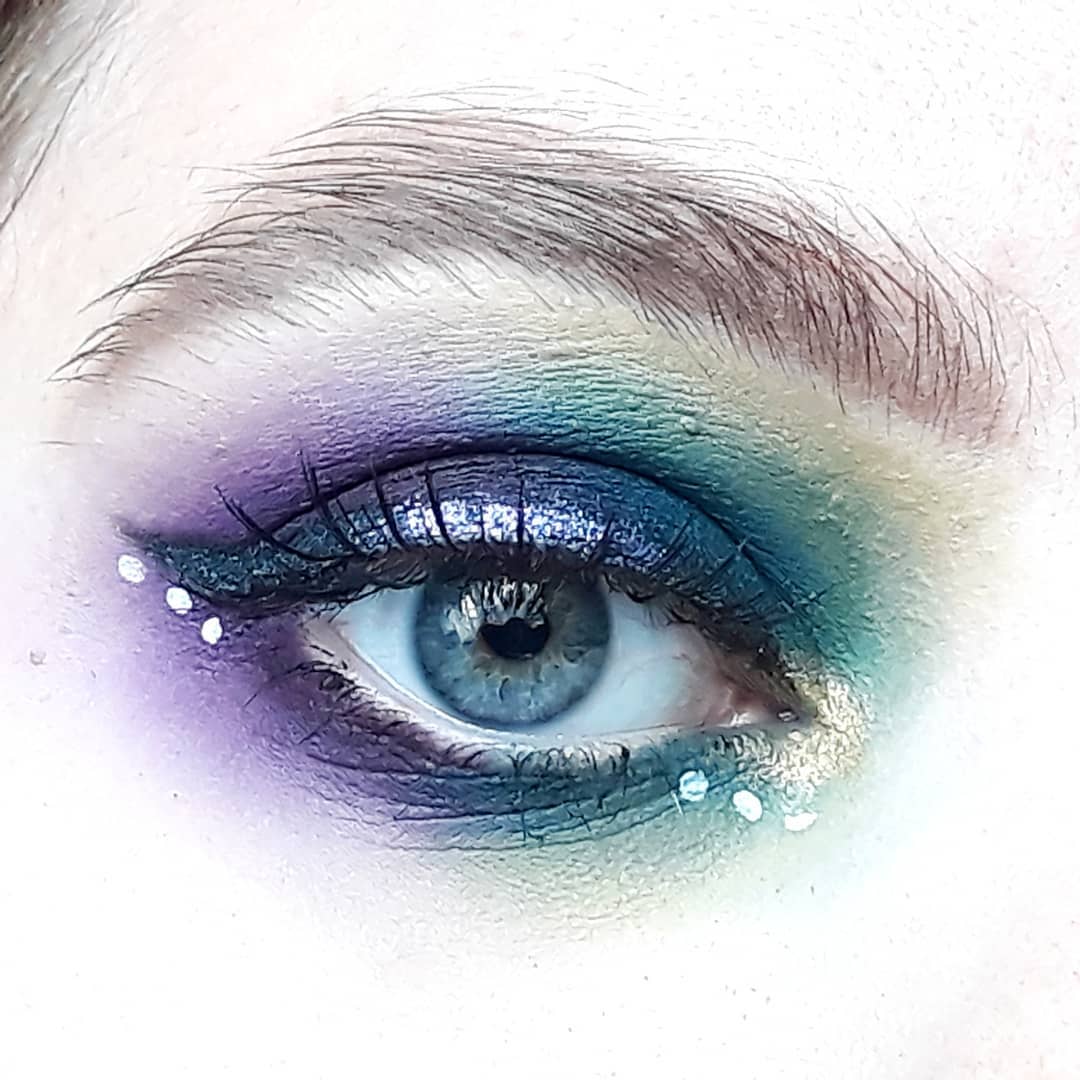 You've done your makeup perfectly, yet something is missing. Have you ever had that thought? Some might think that after doing two it three colored makeup you don't have to overdo it, and they might be true. But with a touch of glitter eyeliner in the middle of the eyelid or at the inner eyelid, you can really make that look sparkle.
7. Silver Cut Crease With Glitter Pink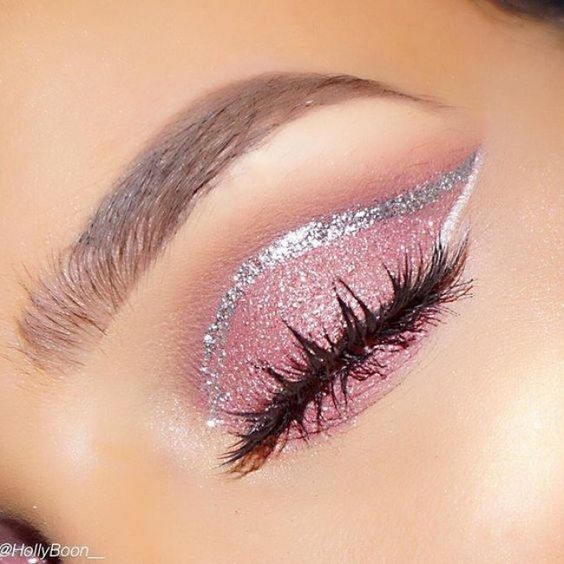 All glitter makeup is usually associated with more bold and flashy looks. But it can be done to look very tasteful and classy even if it is all glitter, like this baby pink glitter makeup with silver cut-crease glitter eyeliner.
8. Subtle Bronze Glitter Eyeliner On Metalic Golden Brown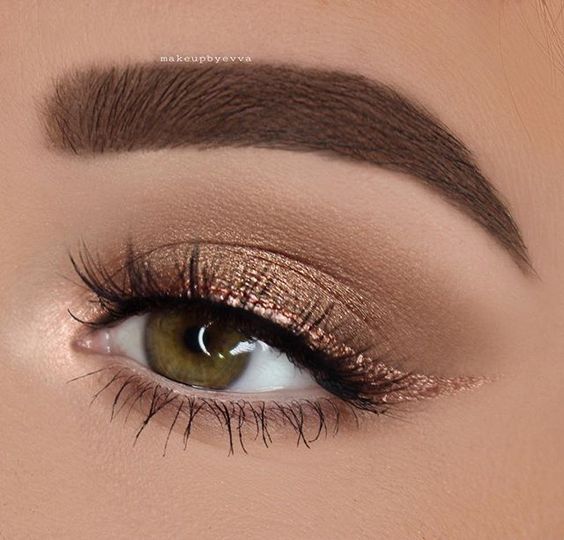 Earthy tones are the most common choice for everyday makeup. Their neutrality is what makes them fit for almost any occasion, from casual to formal. With just a touch of glitter, you can turn your day makeup into a stunning night-on-the-town look, with just one stroke of the eyeliner.
9. Neon Orange Cut Crease With Purple Cateye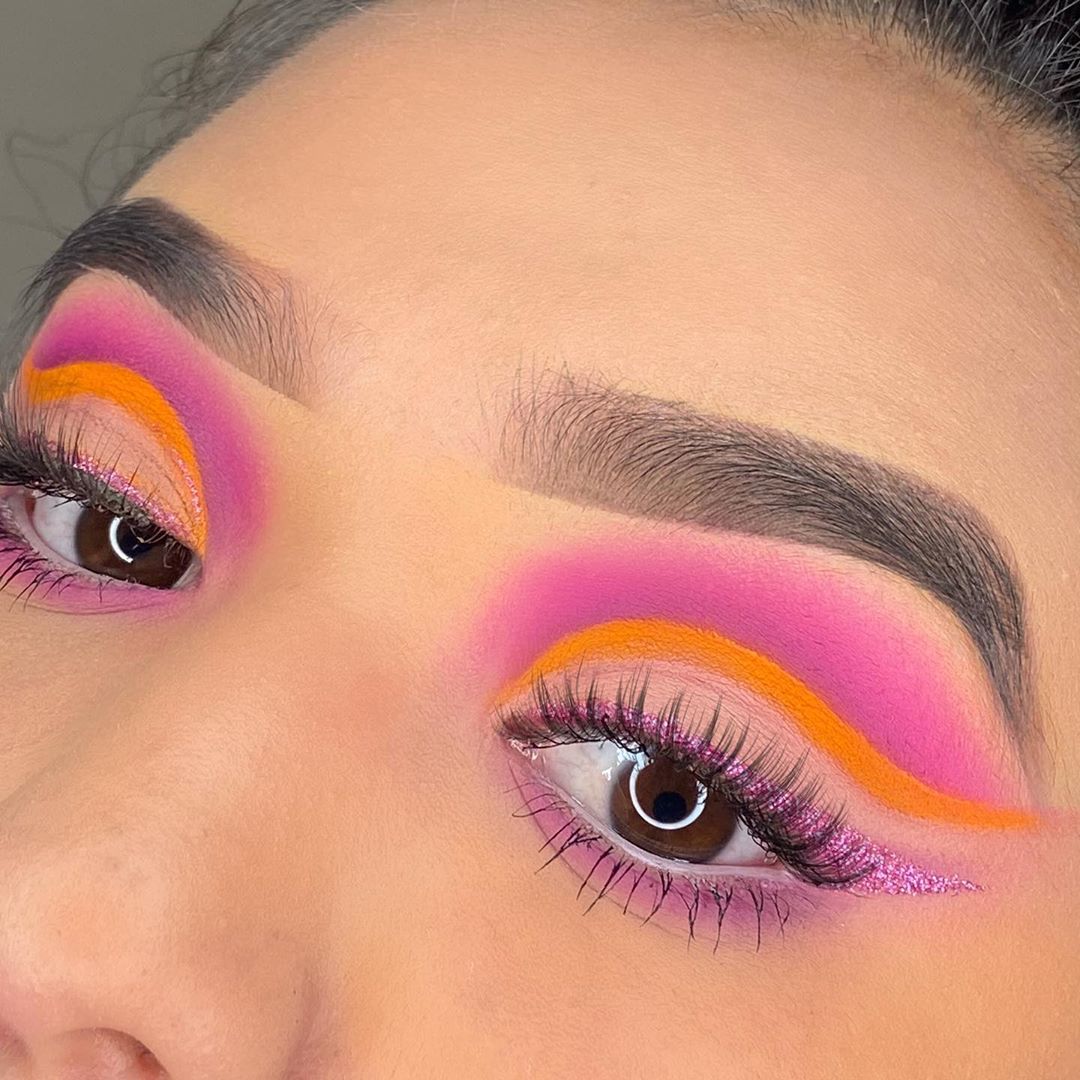 Neon makeup is quite the rage in recent makeup trends, and one might think that using neon colors is a big of a statement look in itself, and there's no need for glitter. Think again. Glitter makes it that much better.
10. Layered Makeup Sectioned With Glitter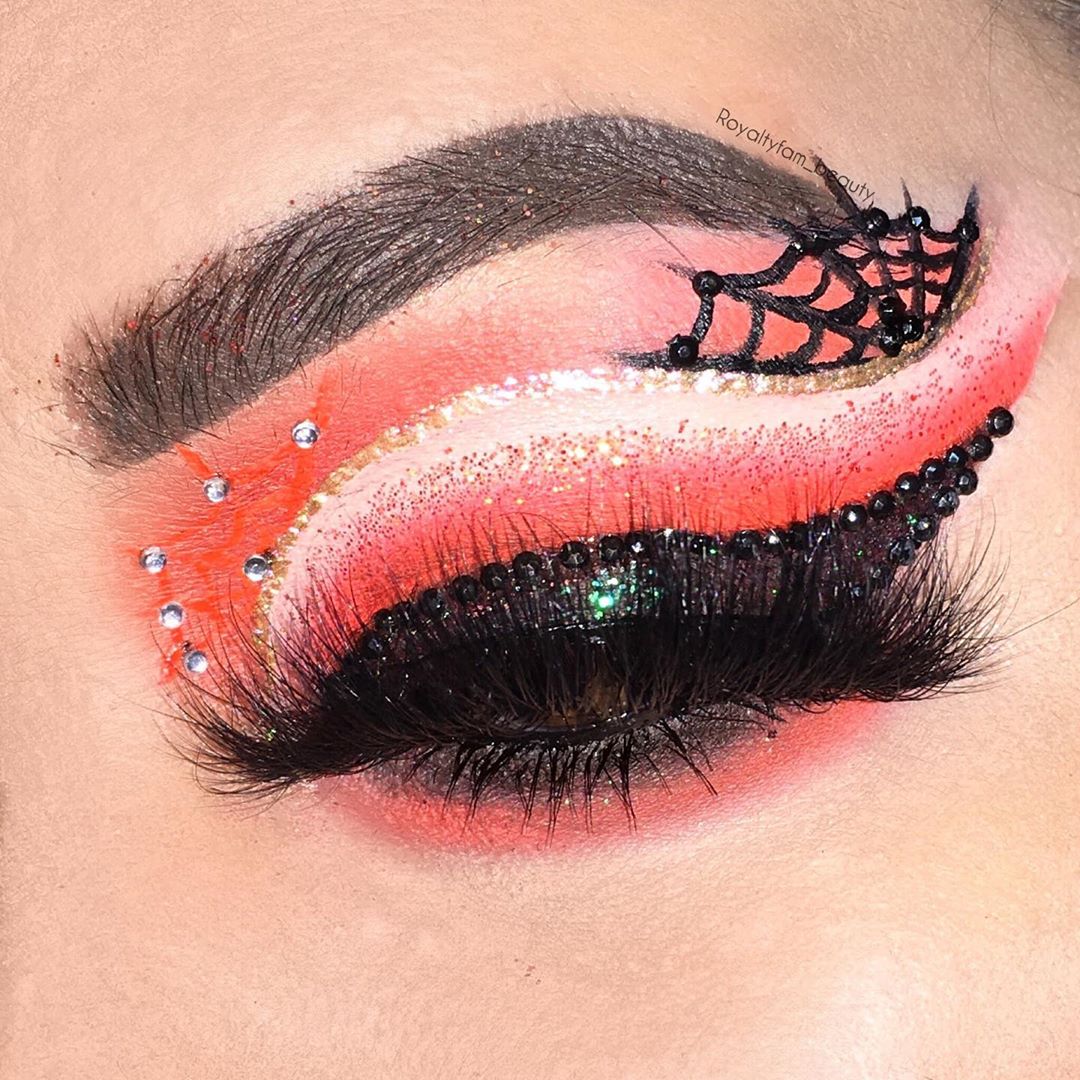 Glitter eyeliners are also great if you want to add depth to your dress-up makeup for the holidays, carnivals, or just for fun. A horizontal blend of different colores each sectioned off with some glitter eyeliner will make your makeup really stand out among other not-every-day makeup looks.
11. Hot Glitter Wing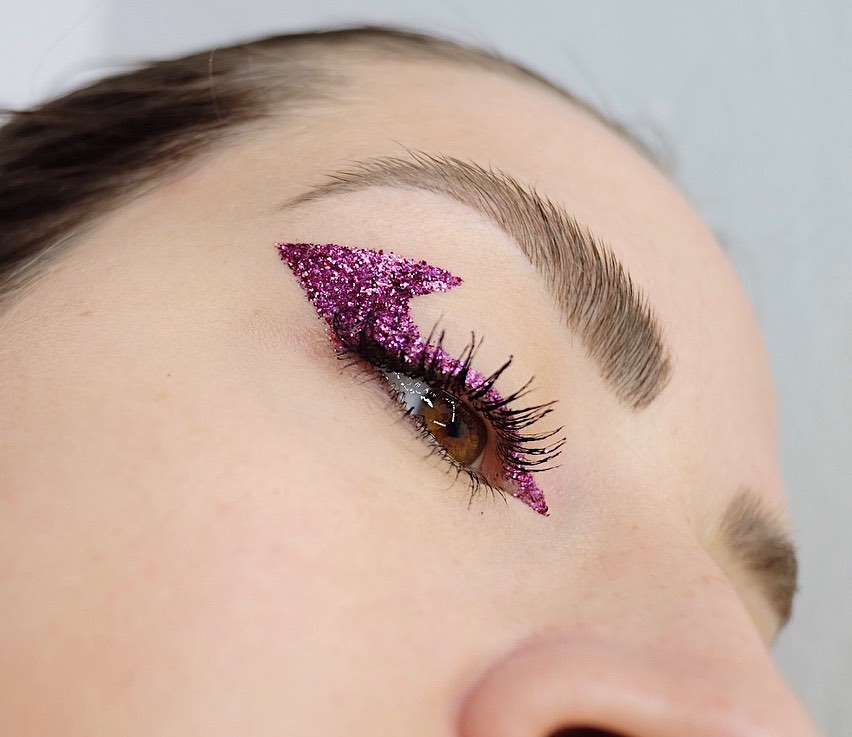 Just like any eyeliner, glitter eyeliners are the best and only way to do cat-eye or wings. As we mentioned, the glitter is enough for a makeup look on its own without anything to add. So you can try all the unconventional cat-eye shapes you like and it will look beautiful.
12. Lavander Glitter Tearline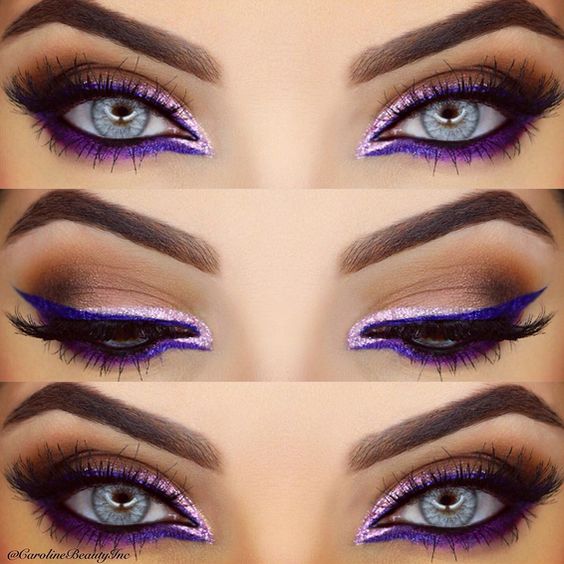 This is another great example of how you can achieve a stunning makeup look without too much effort. A light smokey eyeshadow can be turned utterly transformed with a colored eyeliner on the upper and lower eyelash line and tying it all up with a sparkling lighter glitter eyeliner along the tear line.
13. Lower Eyeliner Orange Glitter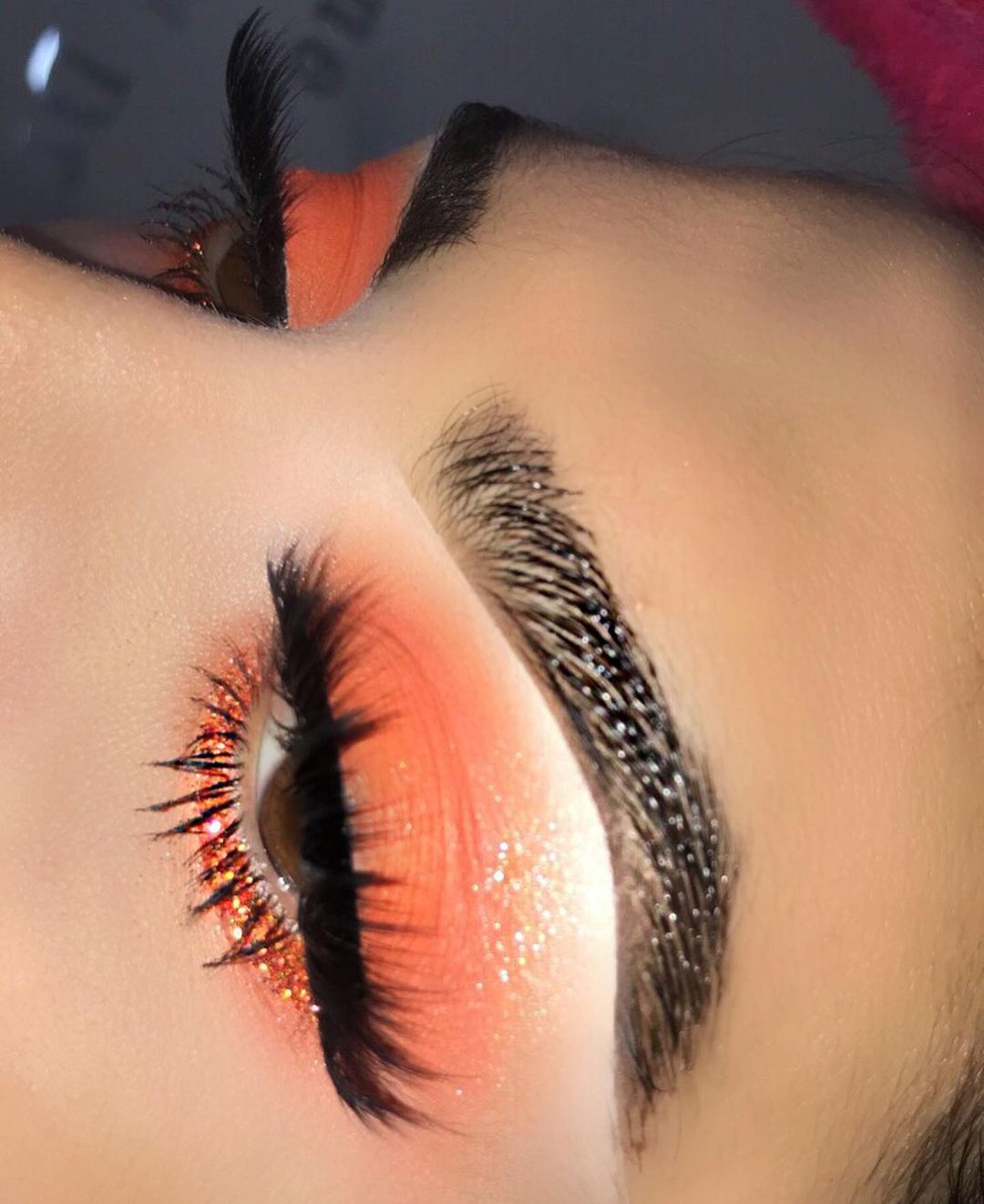 If that is too much of a hassle for you, despite looking fabulous, you can use the same tone glitter eyeliner just on the lower lash line, just to add some oomph to your look.
14. Confetti Glitter Wings On Smokey Black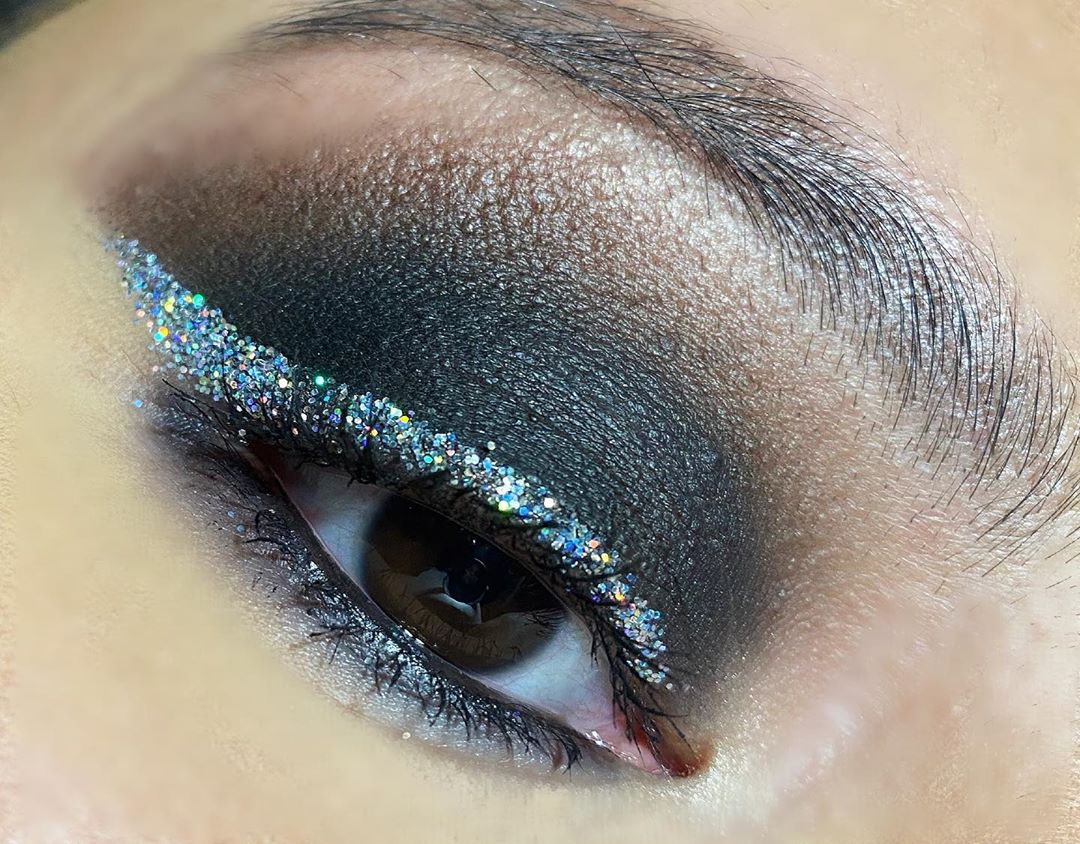 The goal of glitter makeup is to dazzle. It makes even the conventional makeup looks pop, without overdoing it. You just need to choose the right color. Like with this black smokey makeup transformed into a party makeup with a line of clear confetti glitter eyeliner.
15. Sunshine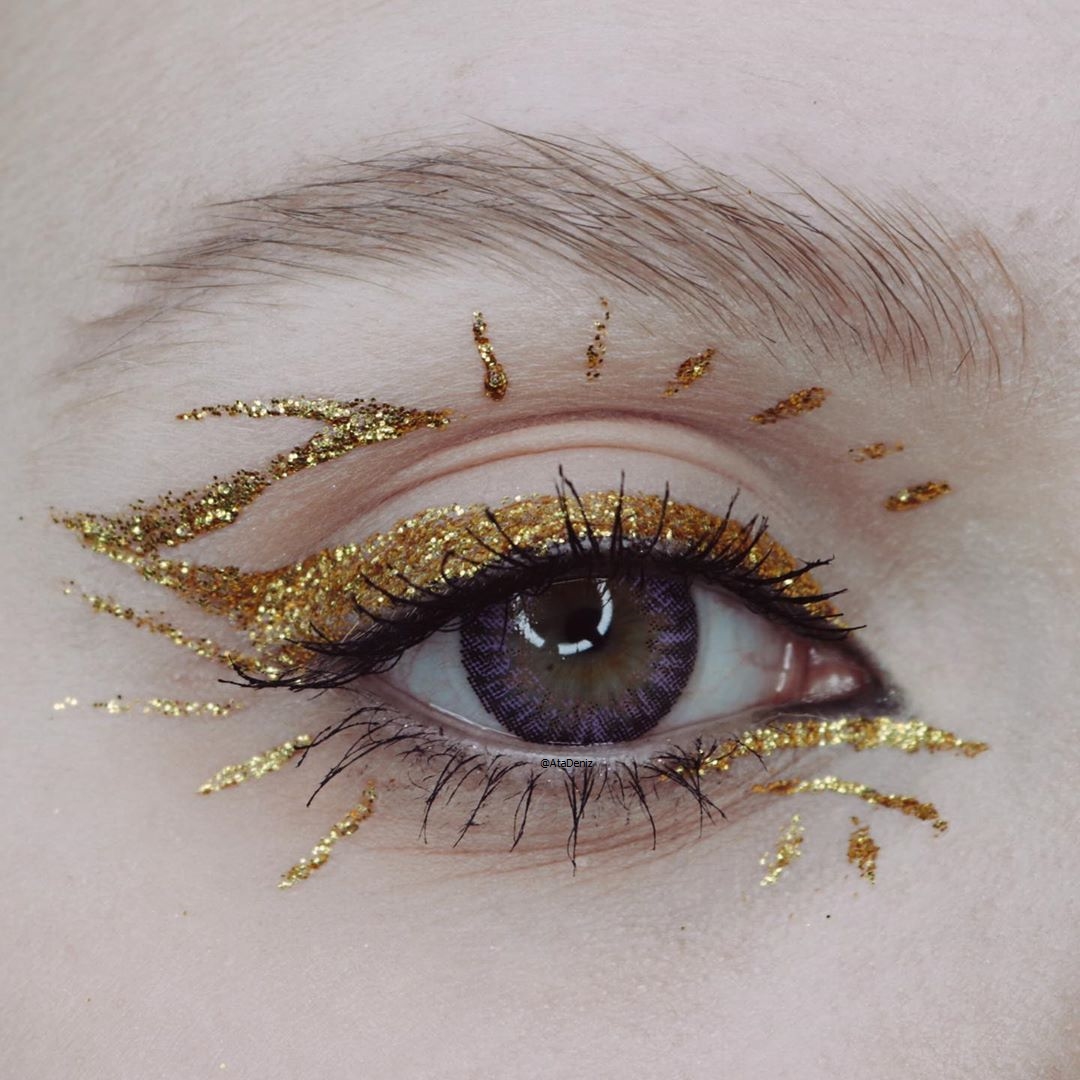 This makeup is perfect for all of you positive people there who always try to brighten up the mood and put a smile on other's faces. You are the sunshine of the group, so treat yourself to this glittery sunny sunray makeup. It will definitely brighten up your day and the days of those around you.
16. Couture Makeup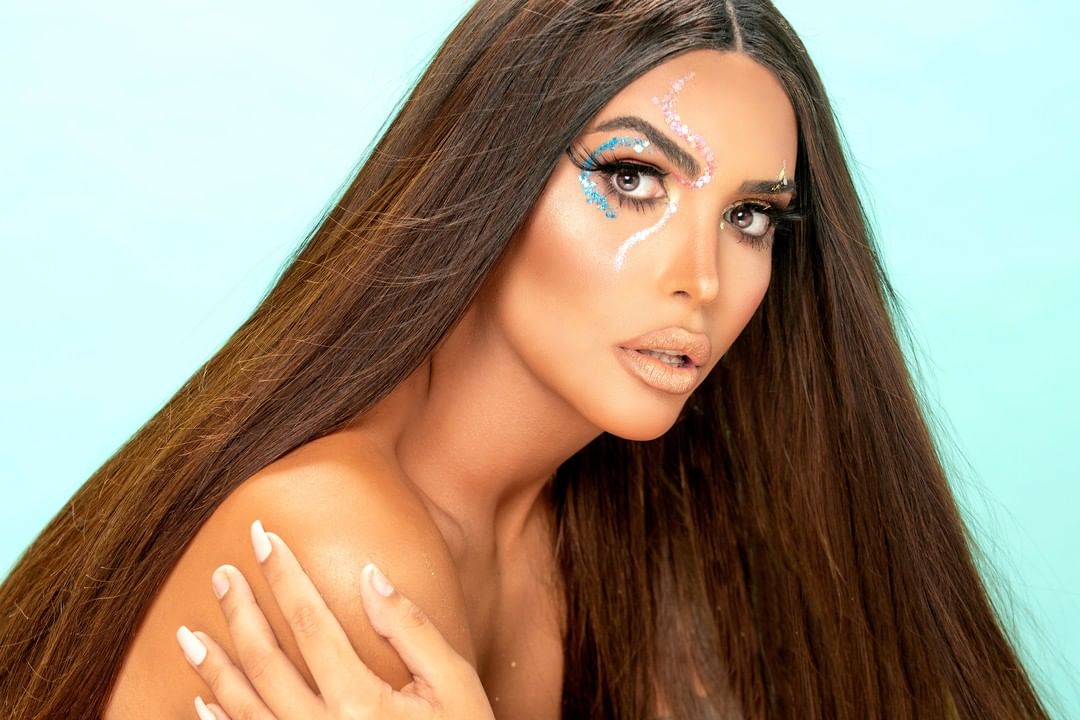 For our last makeup look, we just want to remind you to have fun. You don't always have to do your makeup for something special, or even mundane. Try experimenting with new looks and styles in your free time. You might be surprised with your discoveries.
That's all we have for now. Did we manage to convince you to try your own glitter eyeliner style? What is your favorite way of using glitter in your makeup routine? We would love to hear all but it, so leave us your comments, ideas and opinions in the section below.