When it comes to bold looks, catchy outfits, and bright colors, fashion and makeup industries are creating a world of no boundaries. We're taking more chances with color and finding various ways to express our style and personality through beauty. So it's not much of a shocker that 1980s trends are making a serious comeback. Just like almost everything else from the decade (vibrant colors, wild patterns, voluminous hair), bright mascara is officially back and feels oh-so-modern! And we all know that if there's one makeup product we can't live without, it's mascara.
Thanks to colored mascara you can add a bold pop of color or a subtle dimension to Instagram-worthy eye looks, neutral office wear, or you can wear it alone on no-makeup makeup days. It's also something that isn't hard to do, as most people feel confident using mascara. And this trend suits everyone, all ages and skin tones. Whether you choose royal blue, deep emerald, or shocking pink, when worn well, colorful mascara can enhance your eyes, making them appear brighter and more awake. Whatever you do, just keep the rest of your makeup minimal so that your beauty look doesn't become too busy.
The best thing about colored mascara is that creates an impactful makeup look without loading the eyes up with shadows and liners. It's a minimal effort, maximum impact product that keeps the eyes looking clean and fresh. Below, we introduce the best-colored mascara ideas that grabbed us right by the faces and made us look.
1. Blue dream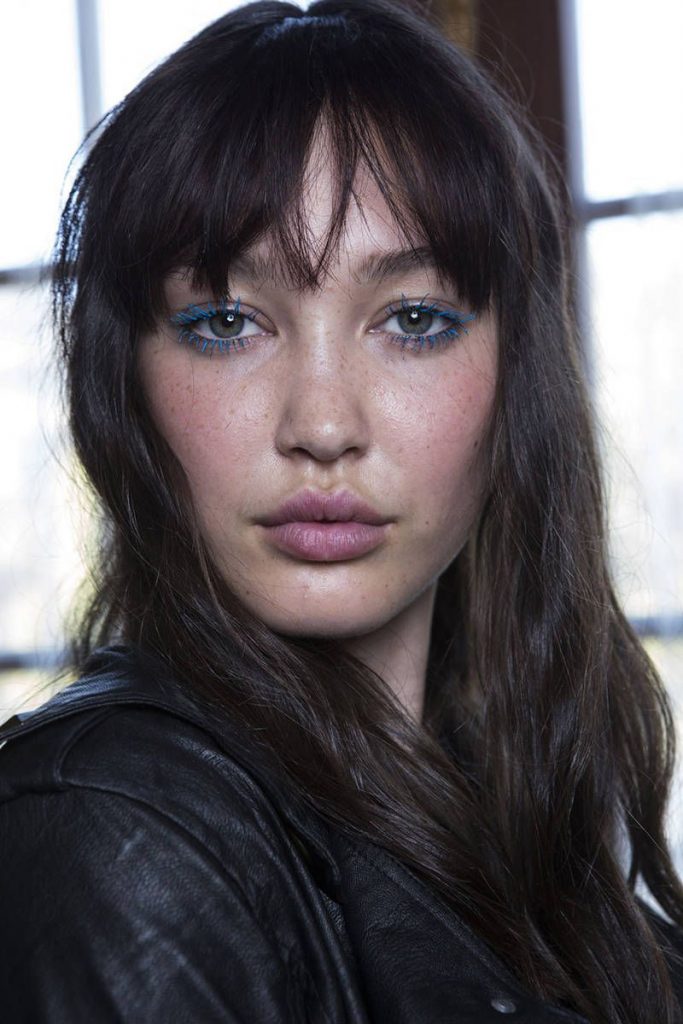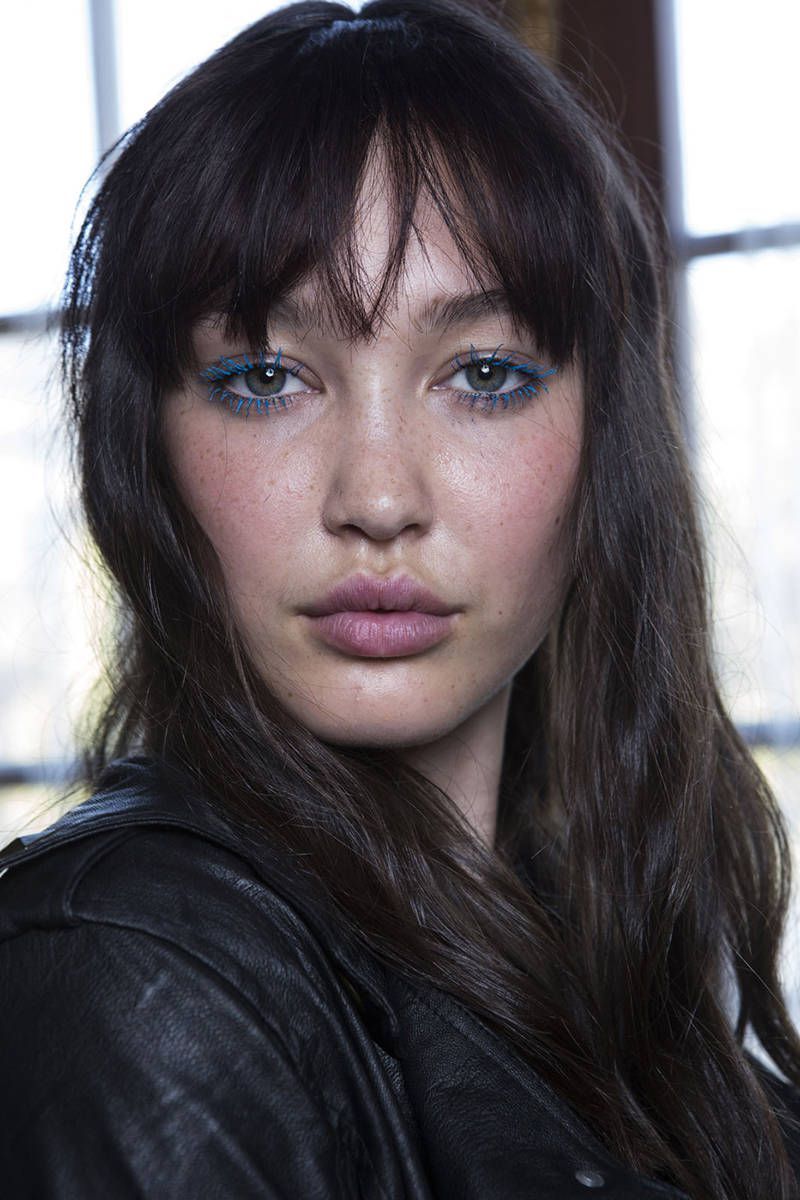 Blue mascara should be a staple in everyone's makeup arsenal. It's an easy, quick way to brighten up your eyes for a high-fashion, high-impact glam. Just keep the rest of your makeup subtle so the punchy pigments really shine through.
2. Purple drama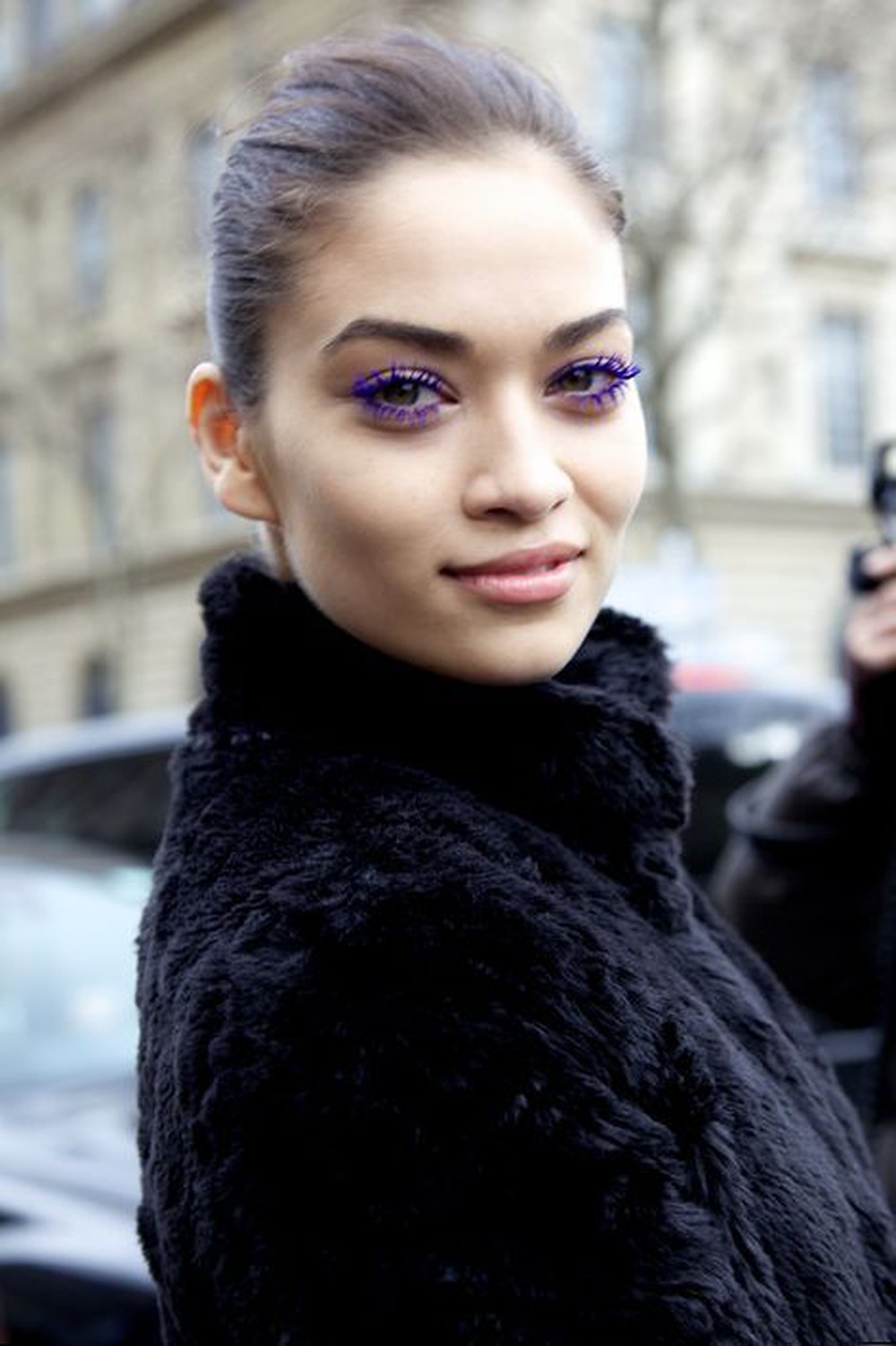 If you want to make your hazel, green, or blue eyes dazzle, this is your go-to hue. Go for purple to achieve a balanced style that's wearable but still a definite step up from your basic black. Embrace it for what it is- bold!
3. Green seduction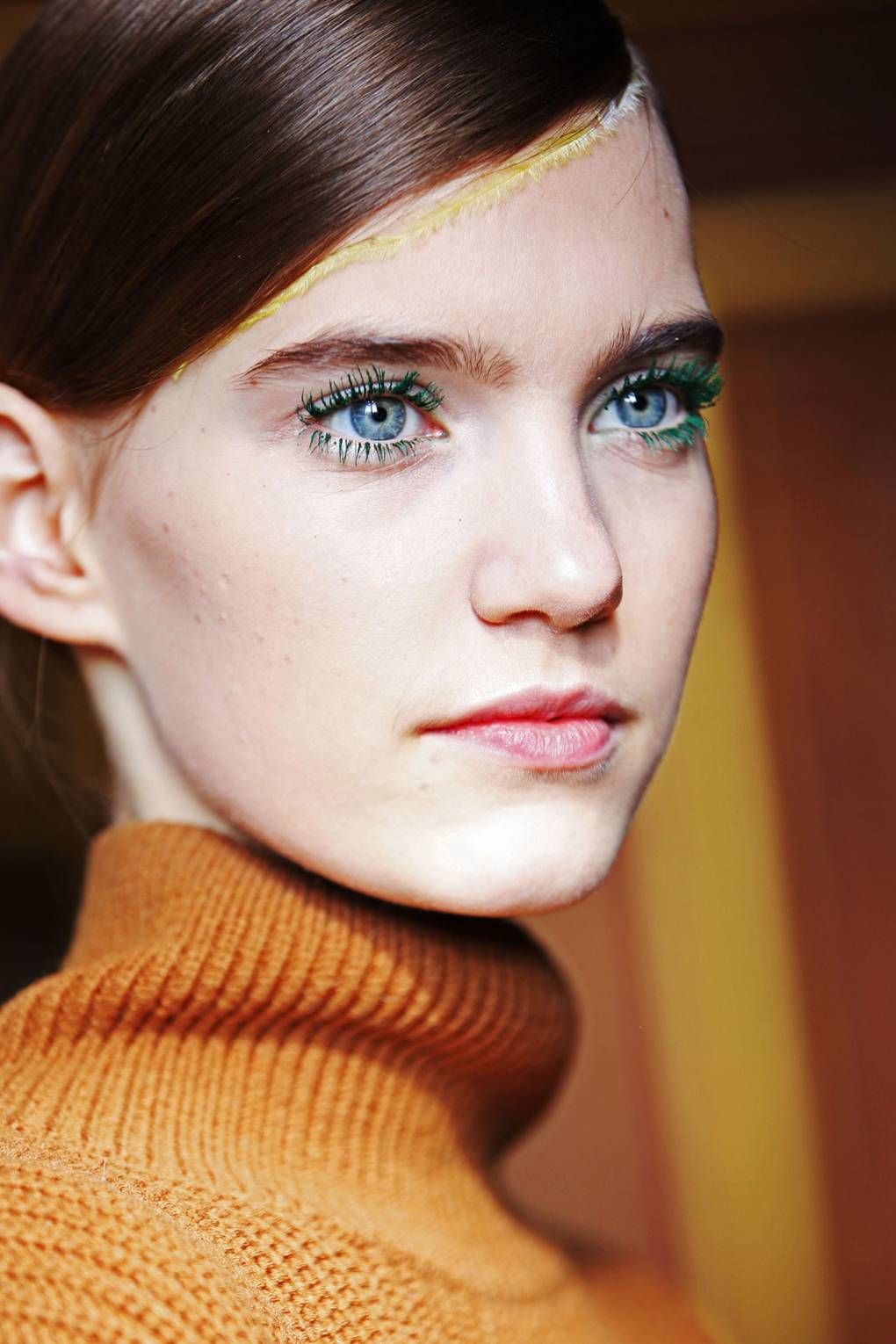 Green gives a noticeable but wearable tint. A coat of this eyelash enhancer is especially flattering to brown eyes and ultra edgy for blue eyes. This green mascara adds a welcome twist to any makeup look with oh-so-modern results.
4. Devilish red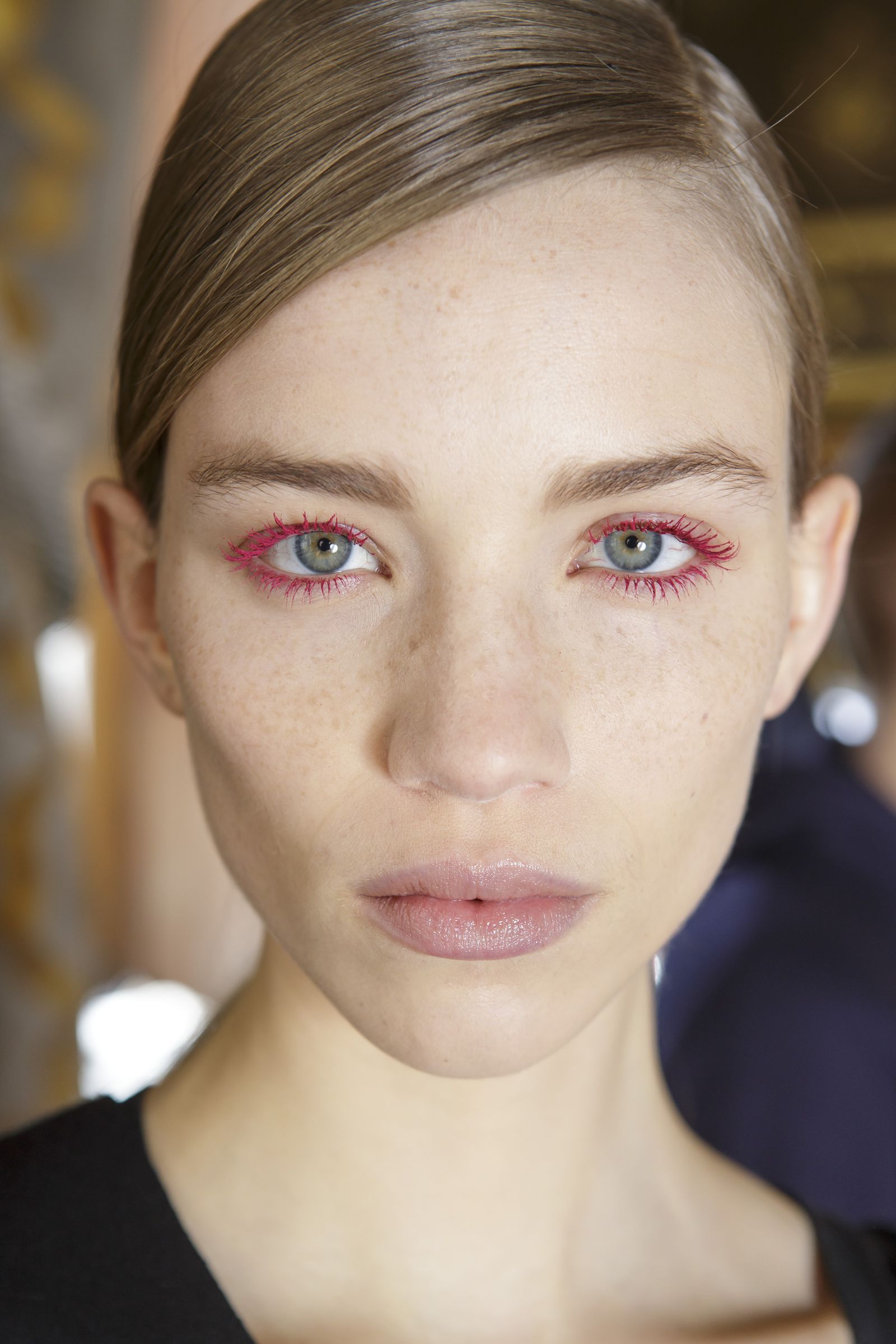 Want to rock a statement lash? Reach for red. A rich, cherry coating acts as a statement accessory due to its daring hue. If you're headed to a party under the stars, or just want to switch up your everyday face, pair your makeup with this daring hue. You know what they say, go hard or go home, and this mascara definitely won't take you home.
5. Teal happiness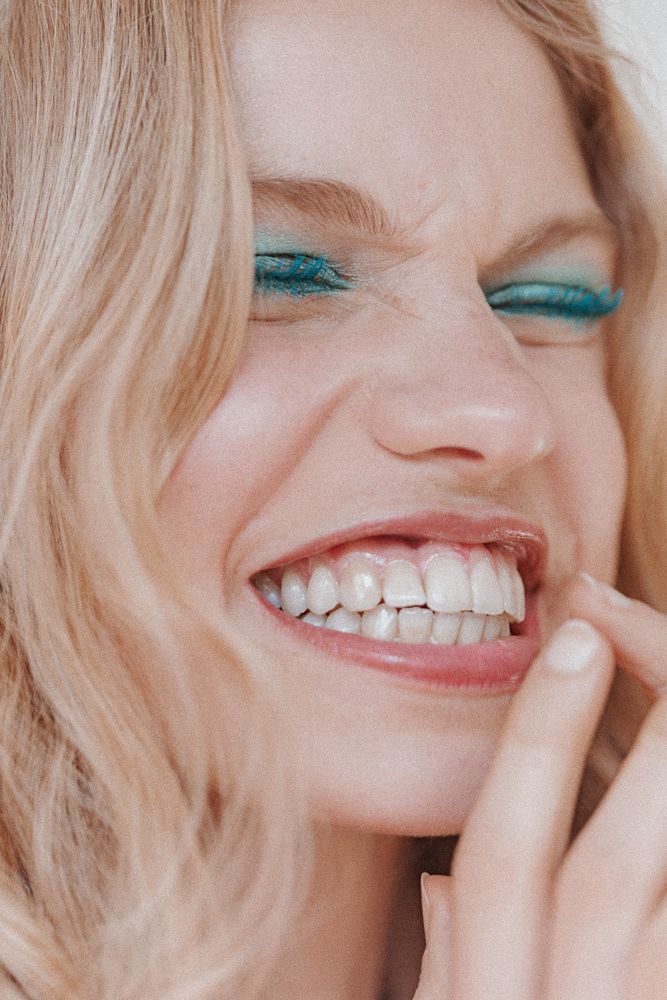 There's something very welcoming about teal color and teal mascara is no different. As you can see, colored mascara works magically when combined with eye-shadow in the same color. Create a dramatic yet wearable mermaidy look and mesmerize everyone with your ocean-toned eyes.
6. Pink romance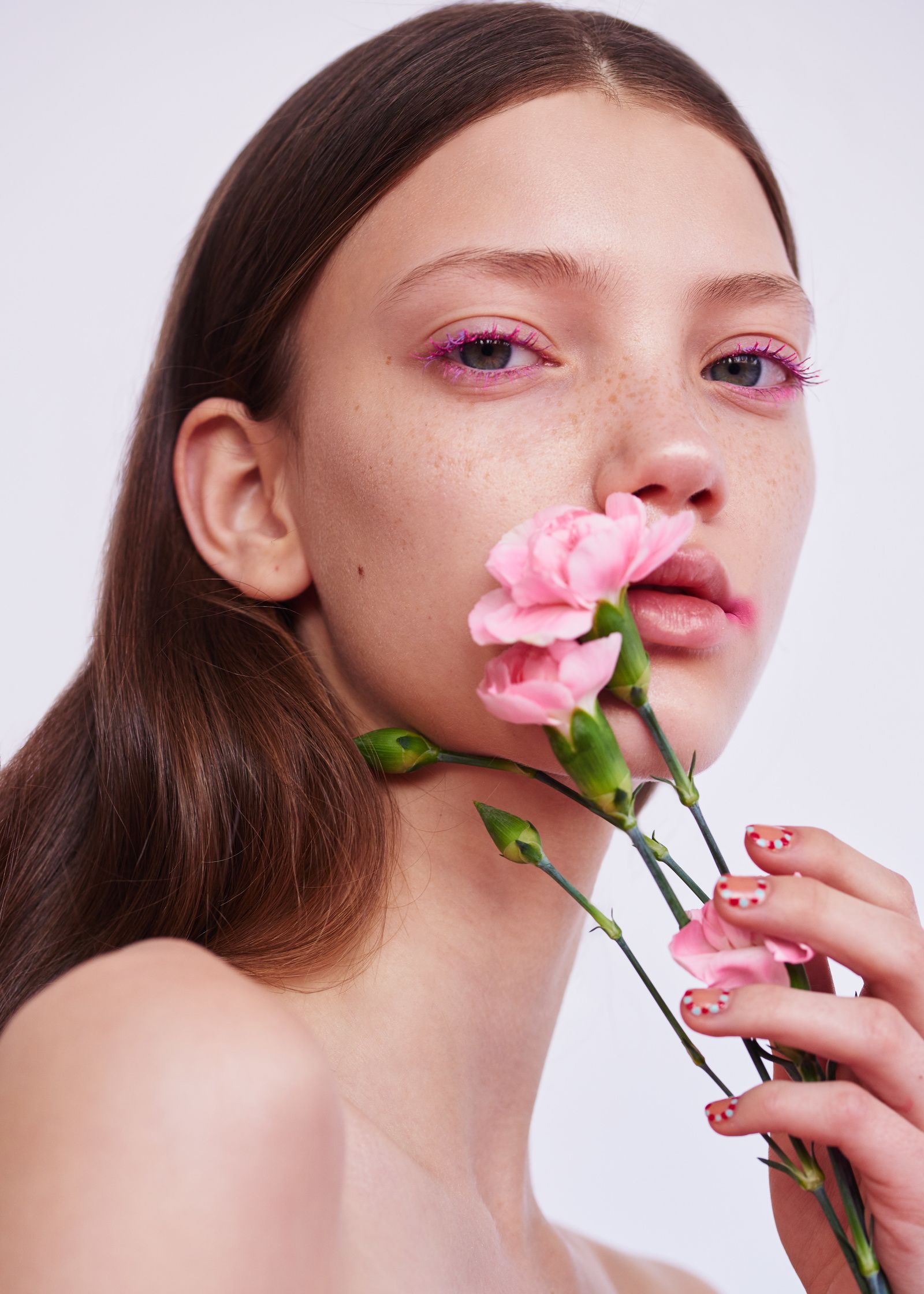 Make no mistake, pink at it's best is attention-grabbing. Adorn yourself with the astounding appeal of colored mascara that mystifies many. Pink mascara is such a feminine stylish statement and it's perfect for a romantic date with your loved one.
7. Striking green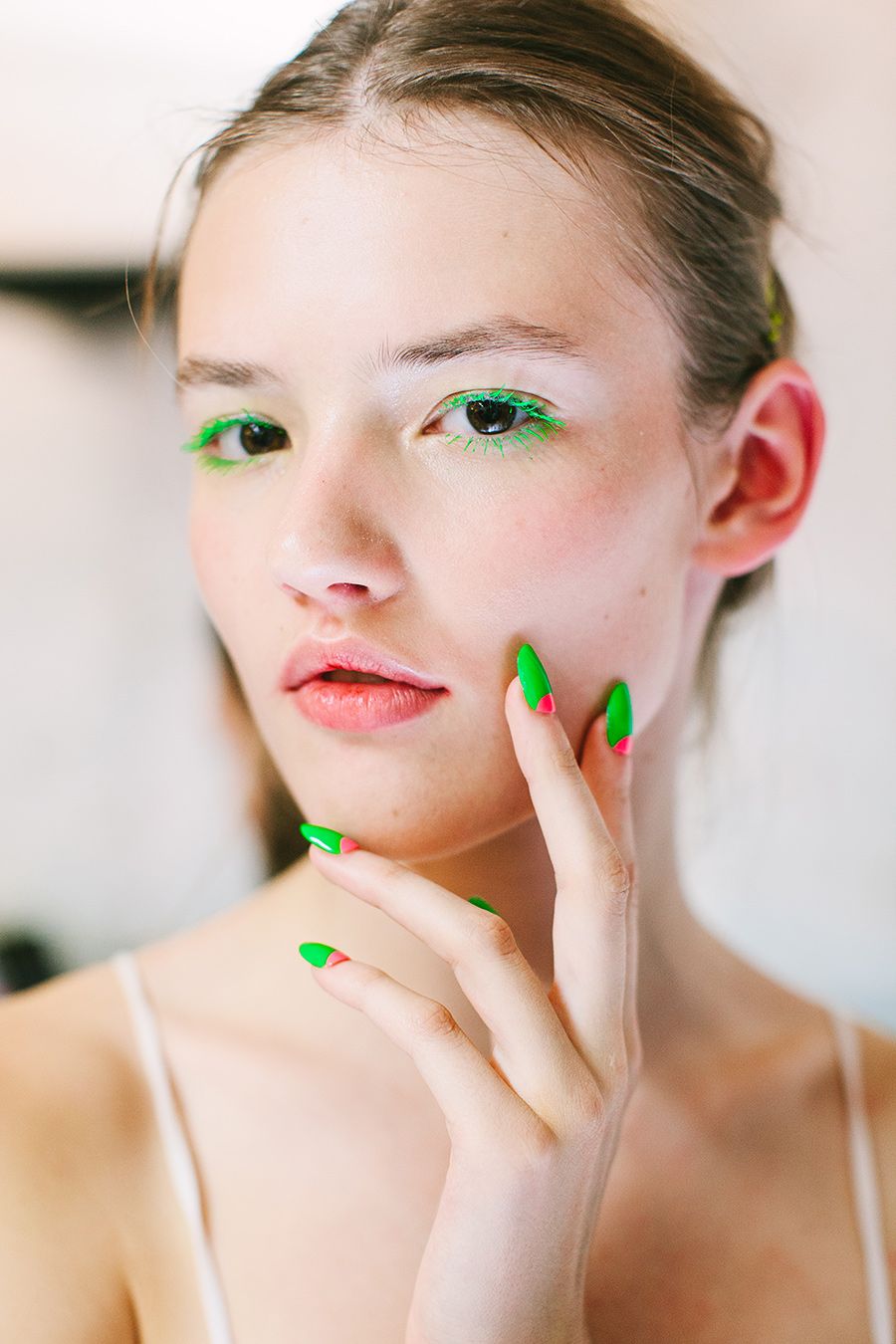 Execute artsy aesthetic on your face and dazzle everyone with a striking neon green mascara. The rich and vibrant hue creates pure magic results with a look that will be remembered. The neon nails tie the look together and give it a modern feel.
8. Purple hotness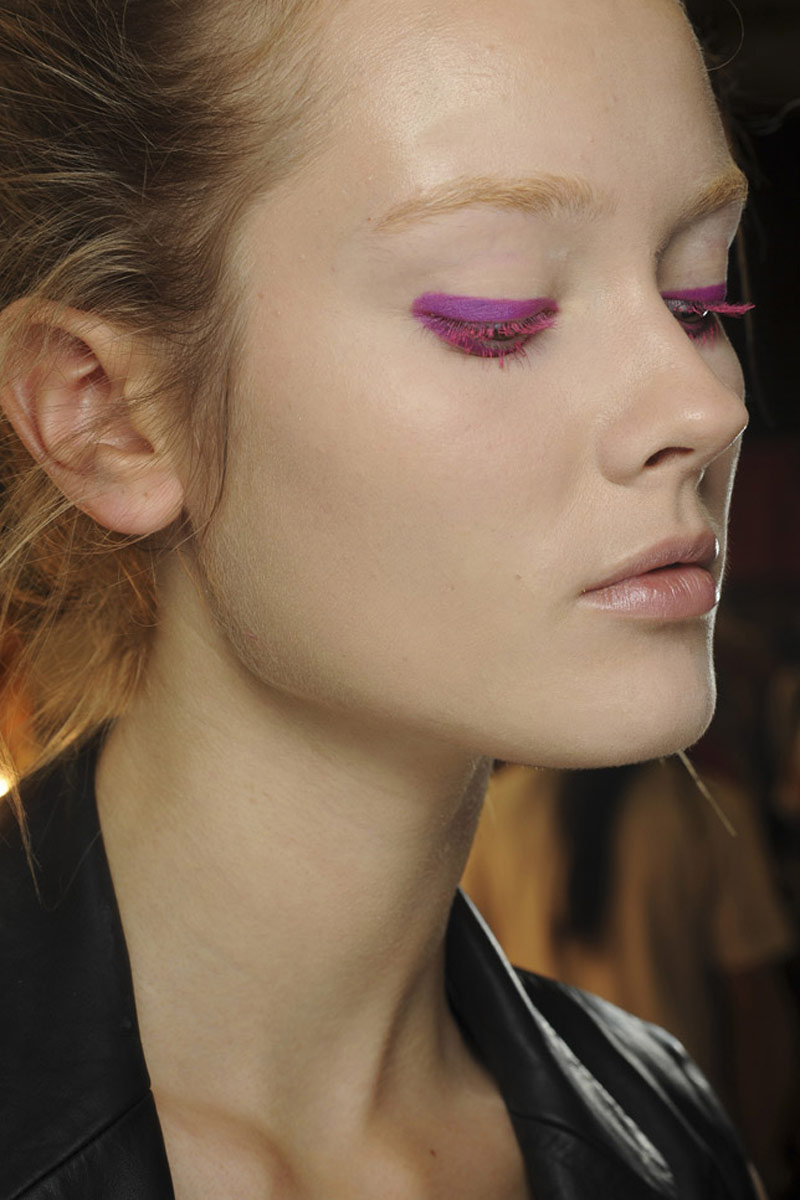 It is time to step outside the comfort zone! The purple eye pencil is an awesome statement accessory and combined with a striking pink mascara is everything that you need in a makeup look. Your eyes will be anything but boring and definitely the highlight of the night!
9. White wings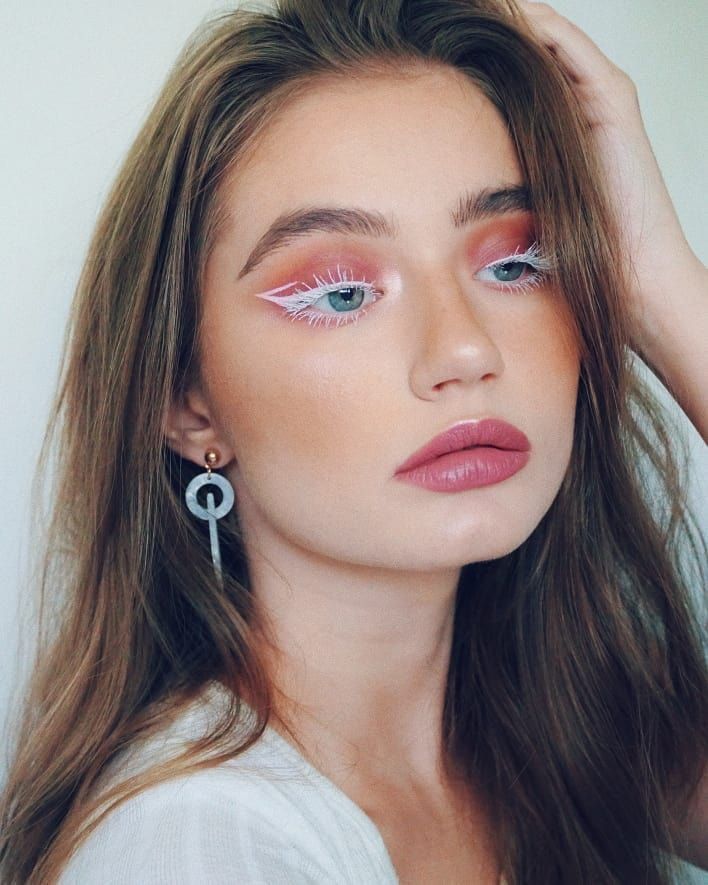 Create this angelic look featuring white eyeliner and dramatic white lashes. The white details are supported by peachy eyeshadow and pink lips. With such simple colors and minimalistic details, you can create a catchy look and angelic appearance.
10. Colorful piece of art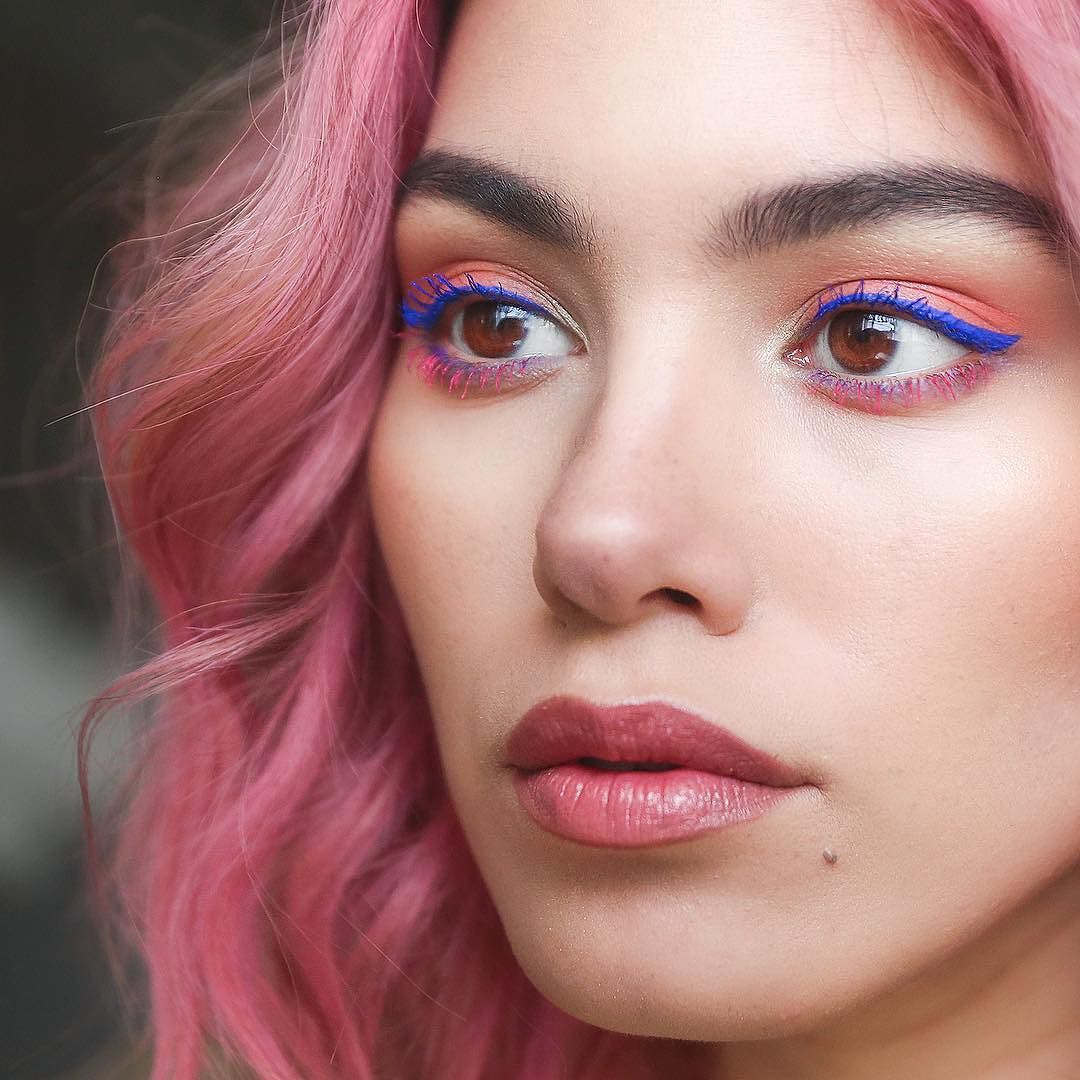 When you are a work of art and the eyelid is the canvas, you get results like these! Do you see how a delicate amount of makeup can transform your look into a very trendy and edgy accessory? This girl used navy eyeliner with a peachy eyeshadow and a hot pink mascara for a pop of color. This is the modern twist we're all thriving for!
11. Navy all the way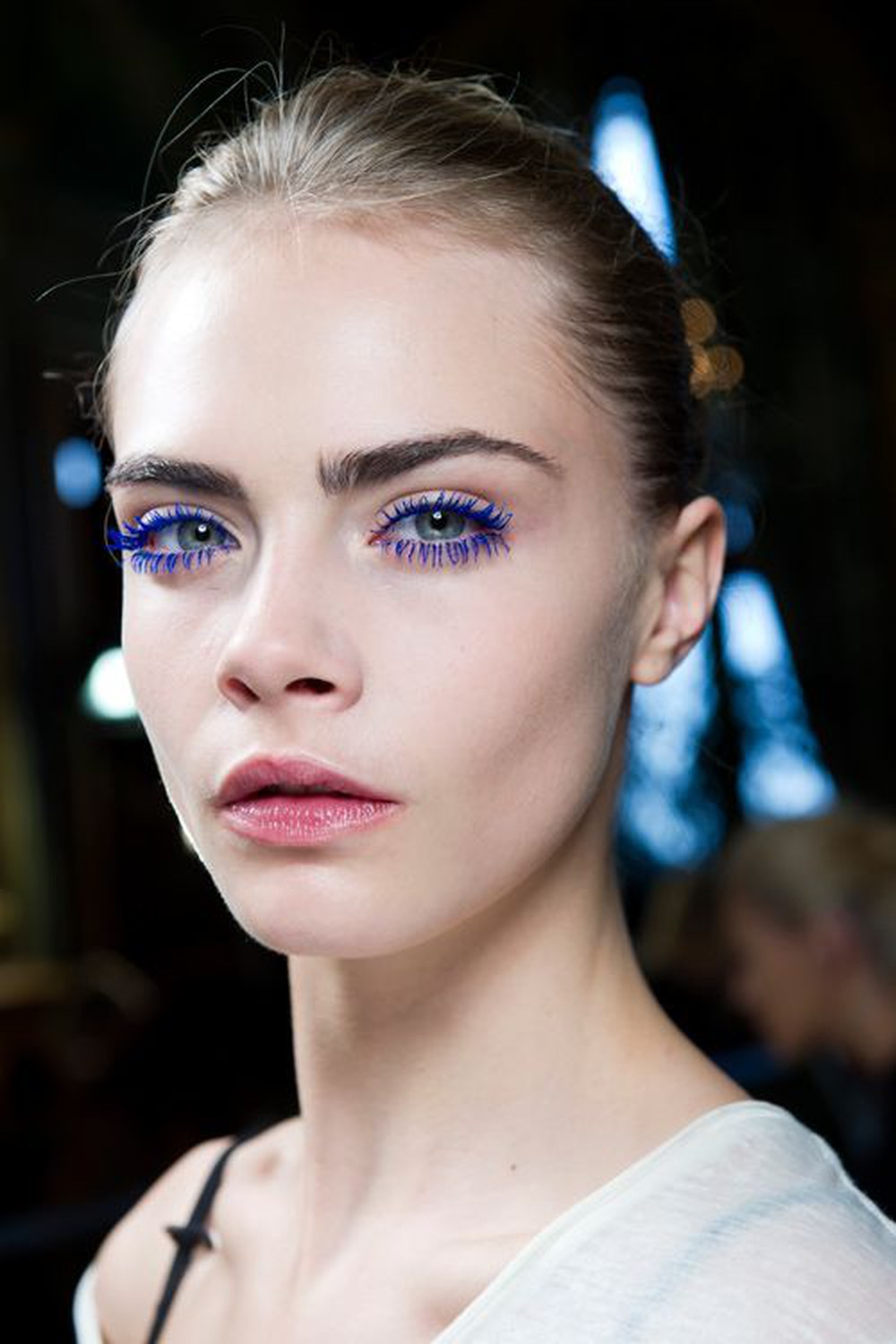 The best thing about color mascara is that you can get away with minimal makeup on the rest of your face and still look magnificent. Work in some playful drama and put on navy mascara that will accentuate and open your eyes. Be the bold blue babe you were meant to be.
12. Orange strike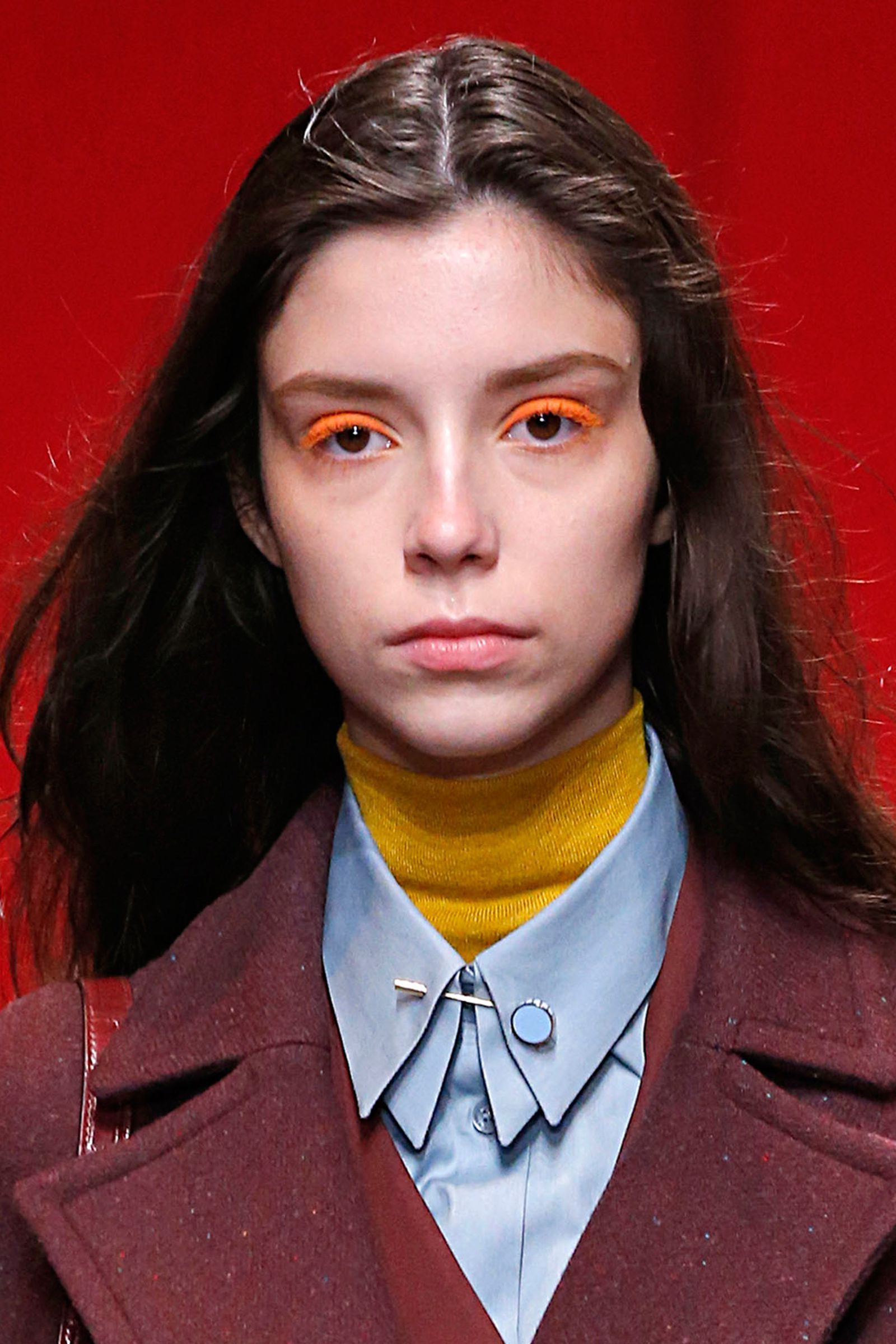 This look is for all of you you, adventurous women who love making heads turn. Neon is always a great idea to achieve a unique look with minimal effort. As you can see, neon orange is the focal point and it is used on the lids and lashes. Colored mascara is definitely making a splash in the makeup world and this look is no different.
13. Eye-catching purple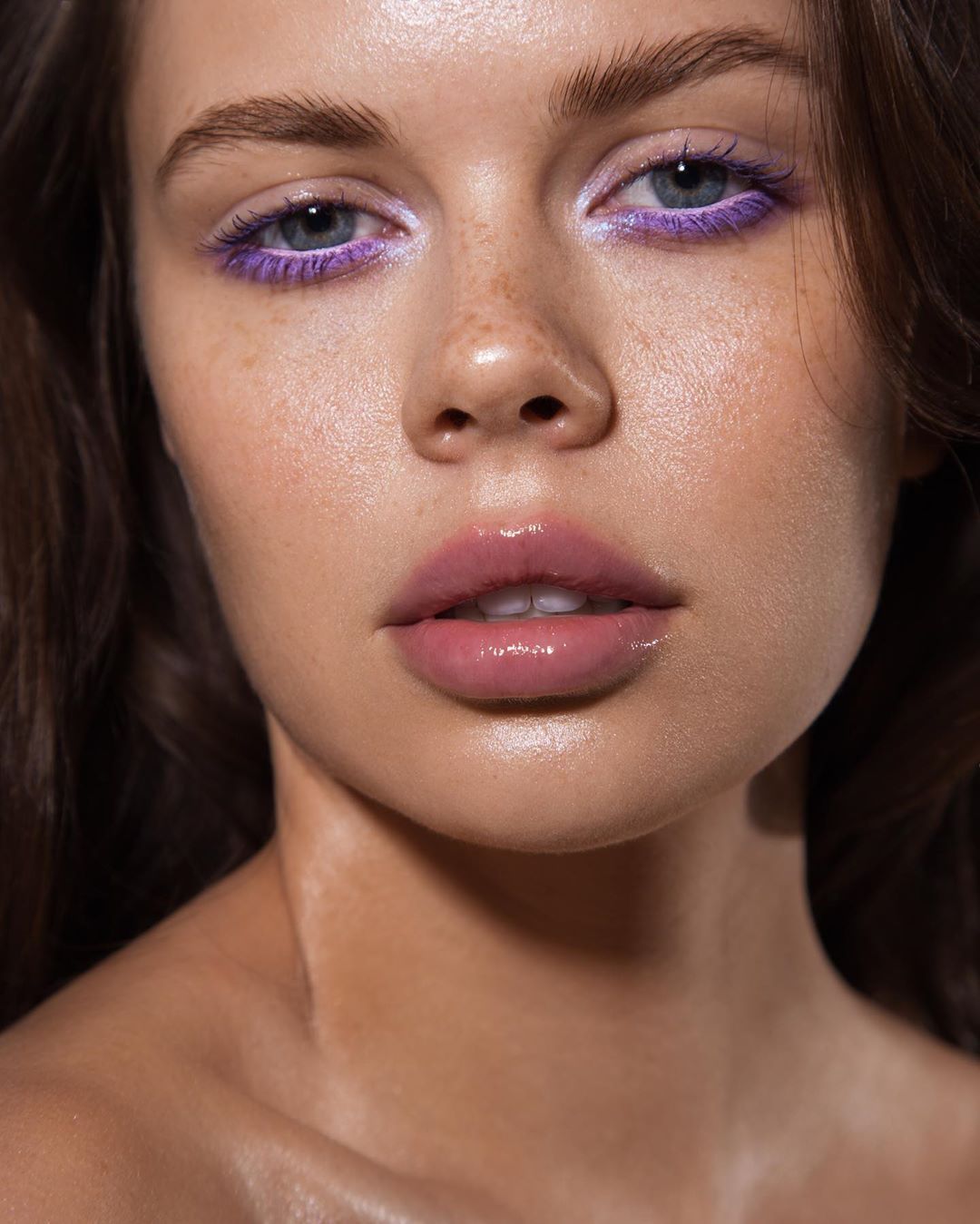 Colored mascara adds a welcome twist in any makeup look and you can run wild with combinations and patterns. In this case, purple mascara is used only on the bottom lashes, with a touch of purple. The look resulted in pastel magic and beautifully accentuated blue eyes.
14. Electric yellow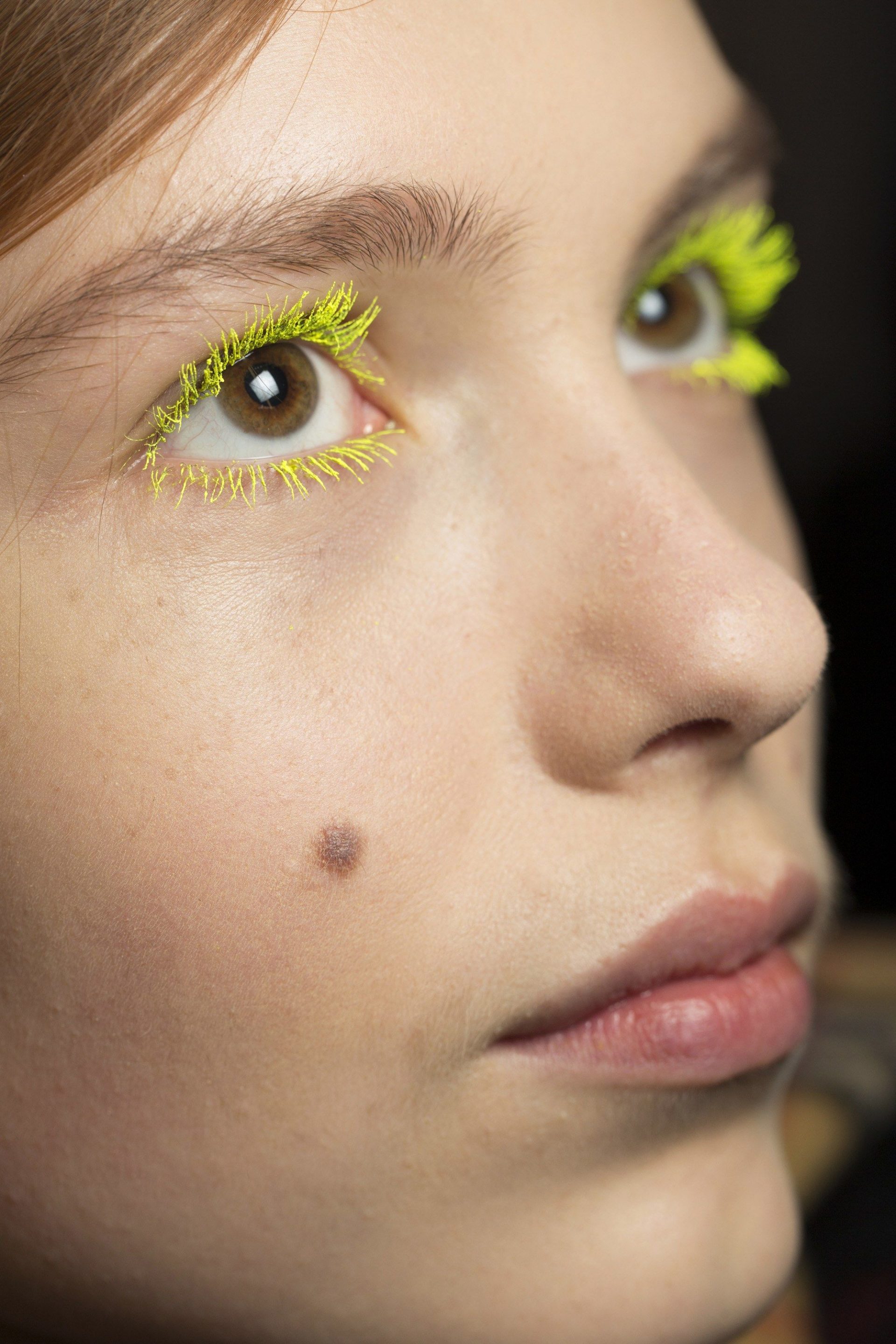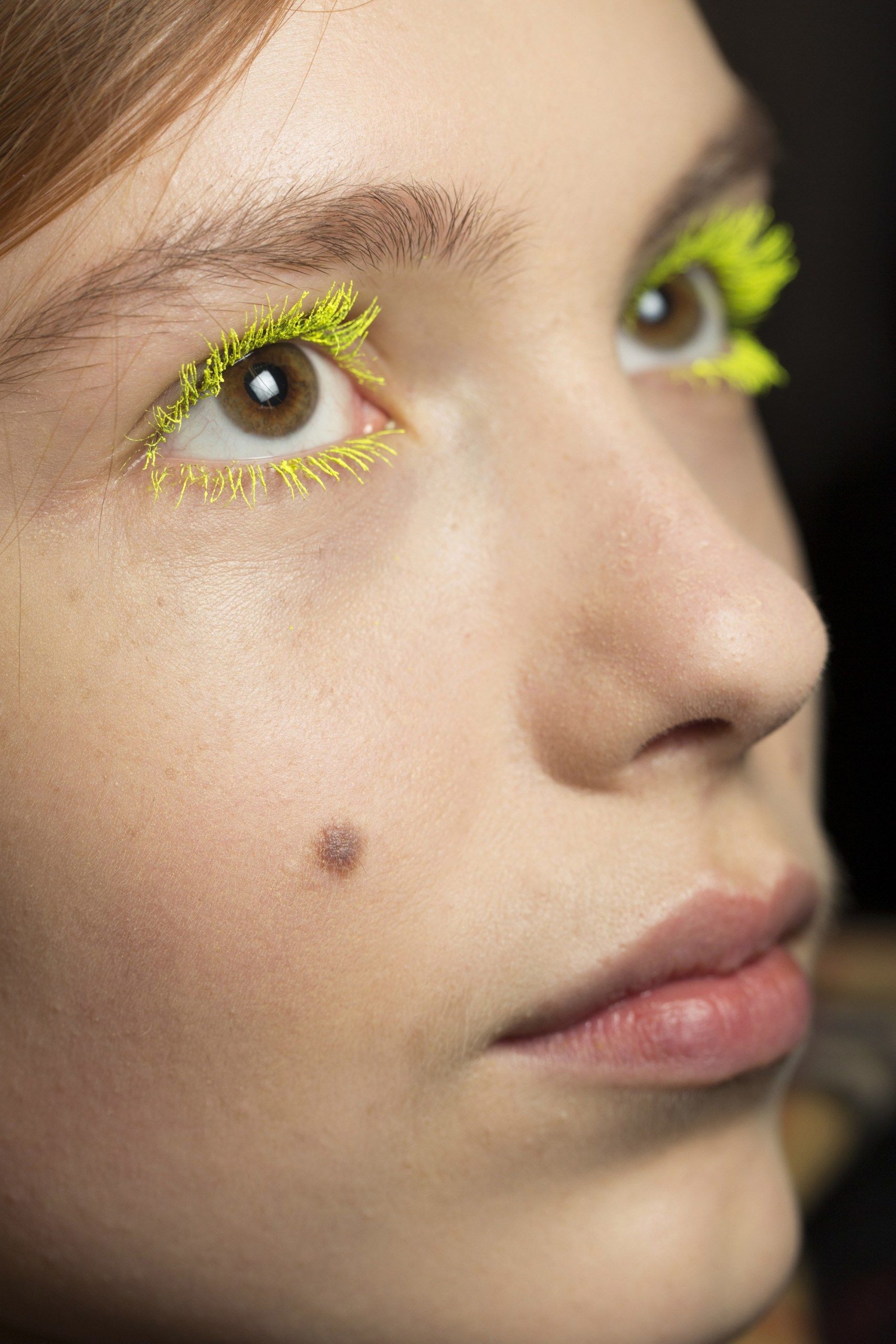 When you are in the mood for a striking appearance and festive look, the more neon the better. This yellow color is sexy, sultry, and perfect for those bold enough to go for this trend. The best thing is that your makeup will be done in literally five minutes. And you can't ever mess up with mascara!
15. Colorful minimalism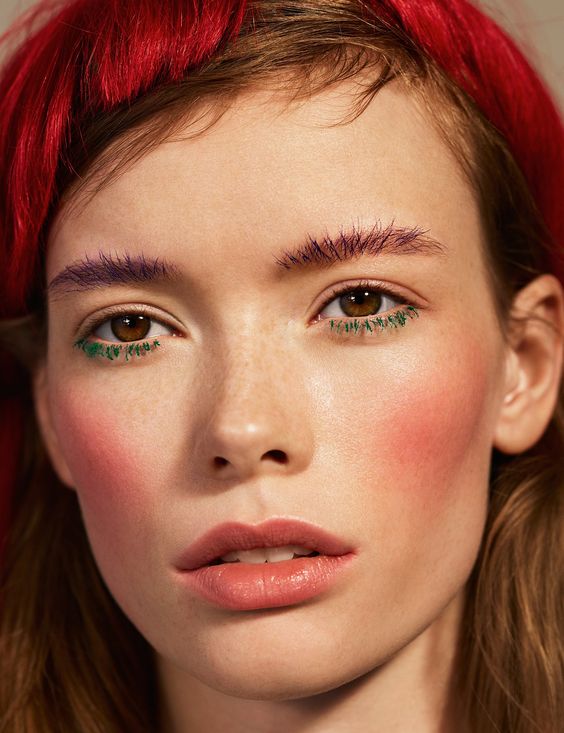 With a touch of colorful details here and there, you can easily make a look so cool and versatile that is anything but boring. The artist played with minimalistic and colorful tones that resulted in a flattering appearance. Extra-peachy cheeks, green mascara on the lower lashes, and minimal pop of purple in the brows is an outstanding look that definitely wowed us.
Be part of the 80s fun a go get yourselves a color mascara. It's super-fun and oh-so-modern! Leave a comment below which color is your favorite one!