This season's eye makeup trends are bold, beautiful, and not for the faint of heart. However, there's always room for the old-time classic: the cat-eye. Cat-eye is something that will never lose its popularity in the makeup industry. Of course, as those who try it once can't ever stop! It makes women feel sexy, powerful, glamorous, and confident. We will proudly dedicate this makeup chapter for this legendary look. Because the moment you master winged eyeliner, the classic shape becomes the only thing you want to wear.
However, that black flick can get real old, real fast, and that's when it's time to start challenging yourselves. In an era of colorful eye shadows, bold lips, abstract shapes, and neon colors, it's time to take the cat-eye on another level.  So if you're tired of your normal eyeliner game, you're in luck because now it's all about dramatic eye makeup and creative eyeliner designs.
Ahead, we've rounded up some of the best wings that we've saved lately so that you don't have to go digging through your feed for inspiration. From graphic shapes to bold colors, there are hundreds of variations that you've haven't tapped into yet.
1. Black never goes out of style
It's an honor to open up our list with the look that is engraved in the fashion industry and makeup world for decades. The ultimate best friend to any woman: the black cat-eye. A very dazzling and elegant look that mystifies many with an awesome and undeniable edge.
2. Ocean eyes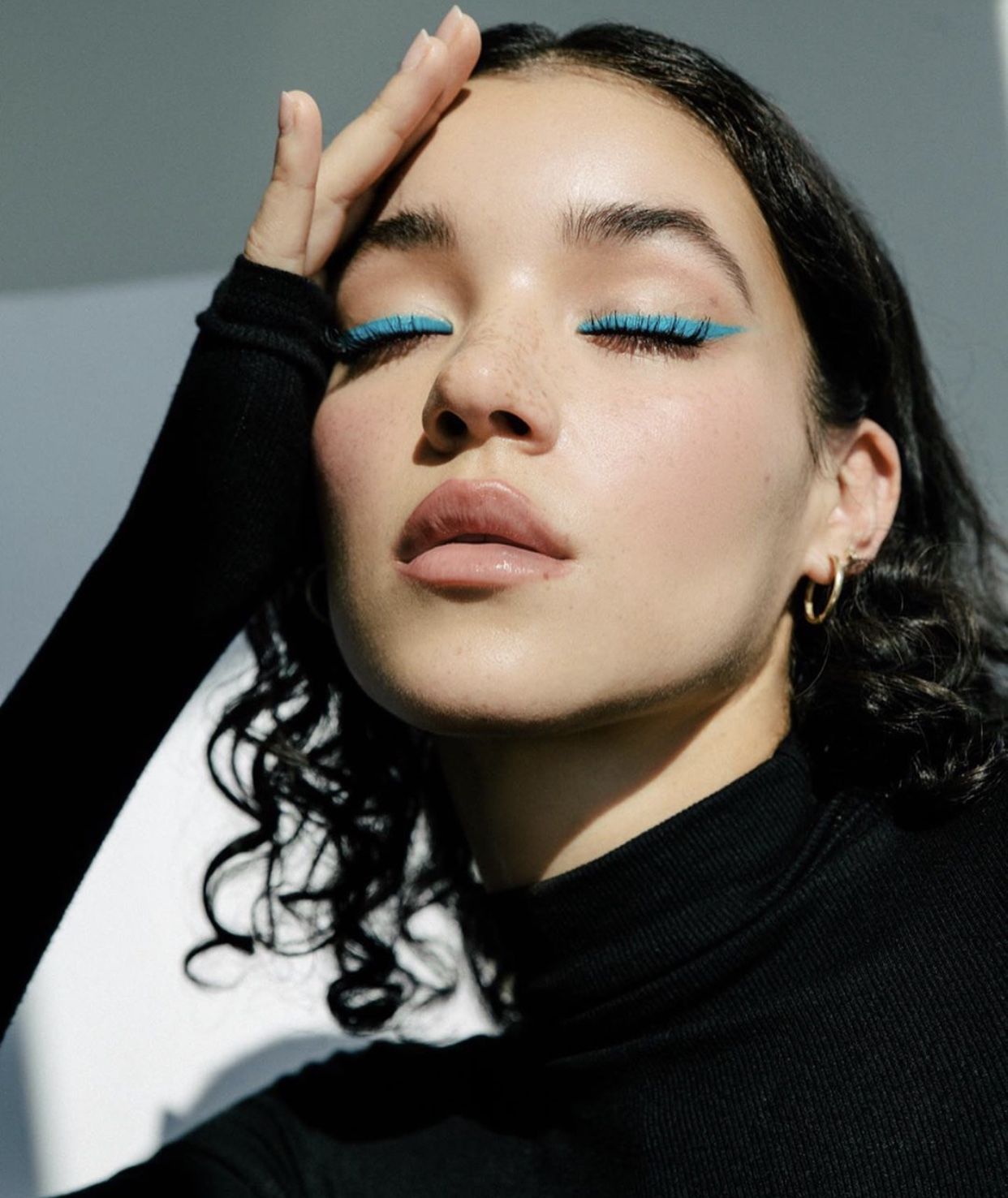 A beautiful blue-winged liner for the fashion freaks with an adventurous style. This is a great solution for a modern twist in a black outfit. It's an awesome statement accessory that definitely won't pass unnoticed.
3. Glittery seduction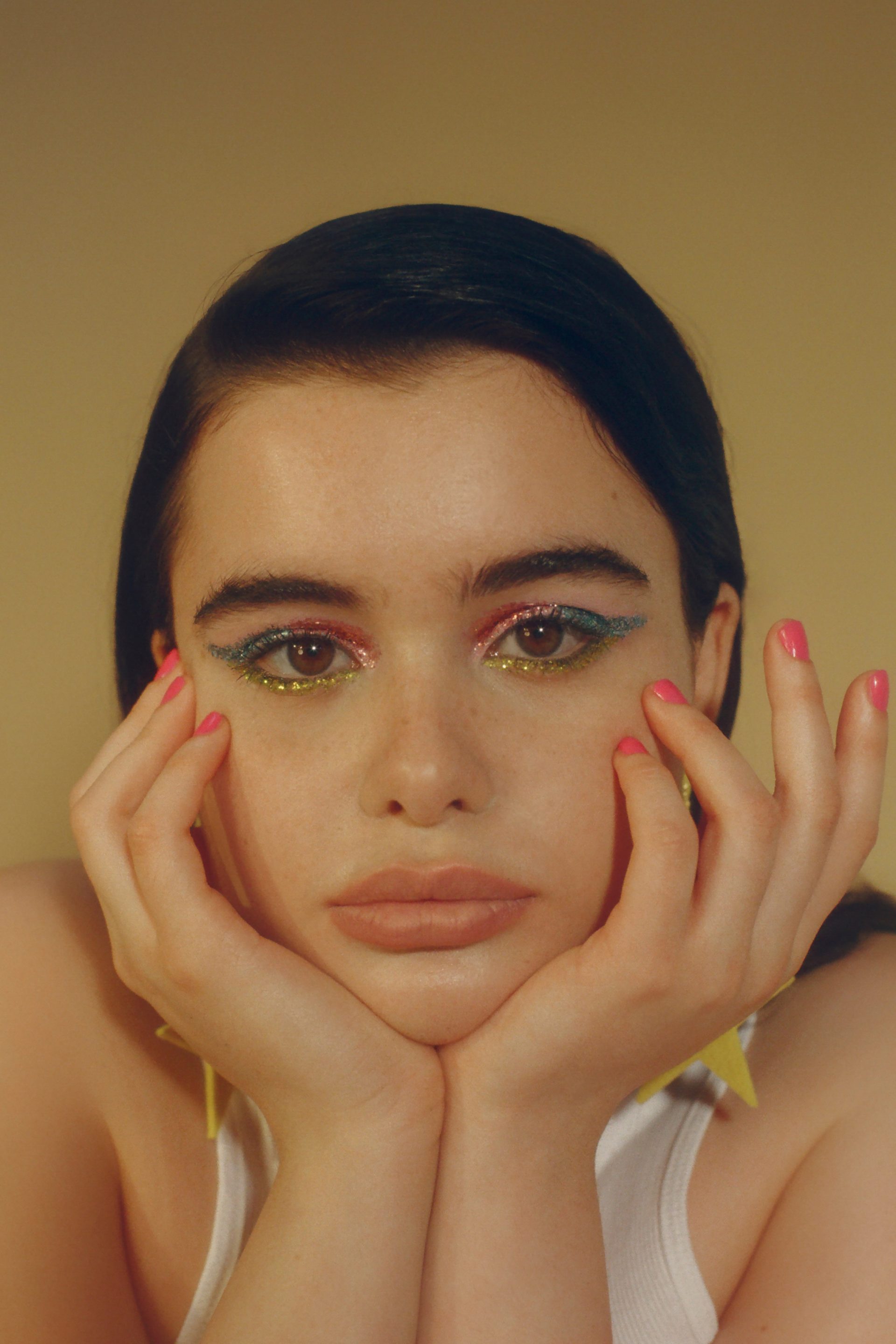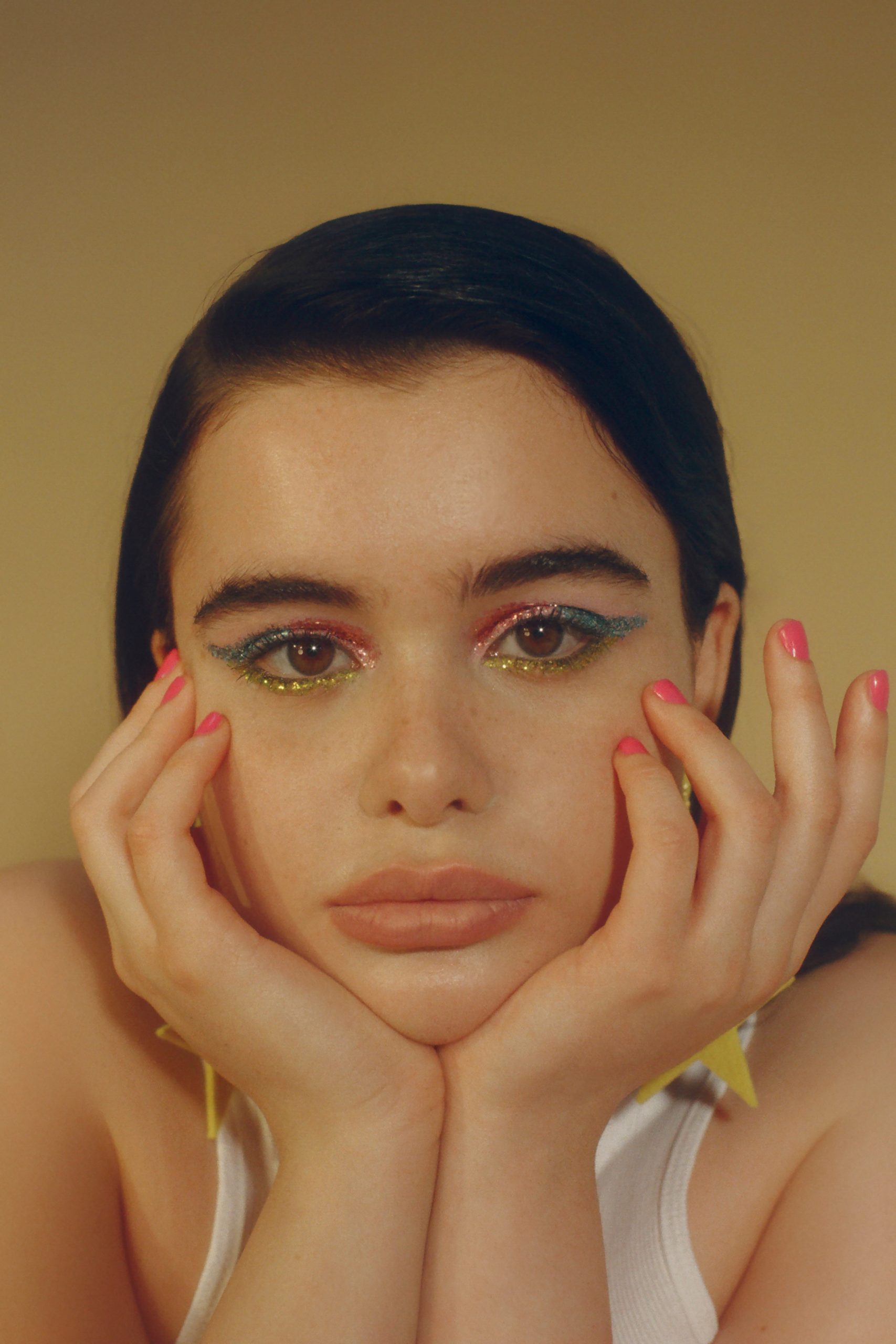 This one is all about vibing with your free spirit. Create a work of a true artist that is anything but boring. In the cat-eye world, there aren't rules, and we're here to prove you just that. So, go wild, and mesmerize everyone around you.
4. Purple sophistication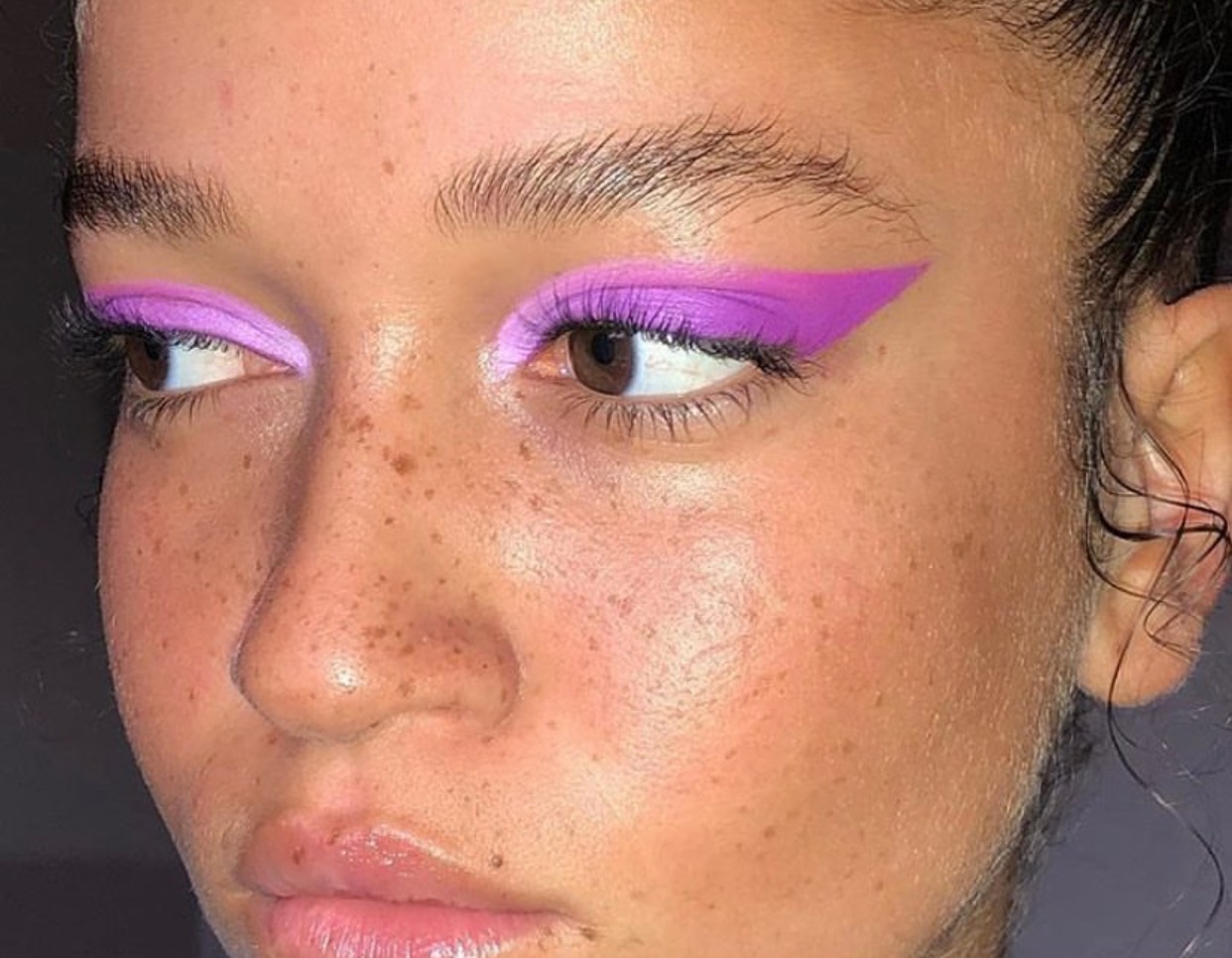 Express yourselves beyond the norm, be bold, romantic, and trendy. This violet shade looks so good with an edgy and dramatic cat-eye makeup. So if you are an adventurous woman who loves making heads turn, this one's for you.
5. Rainbow festivity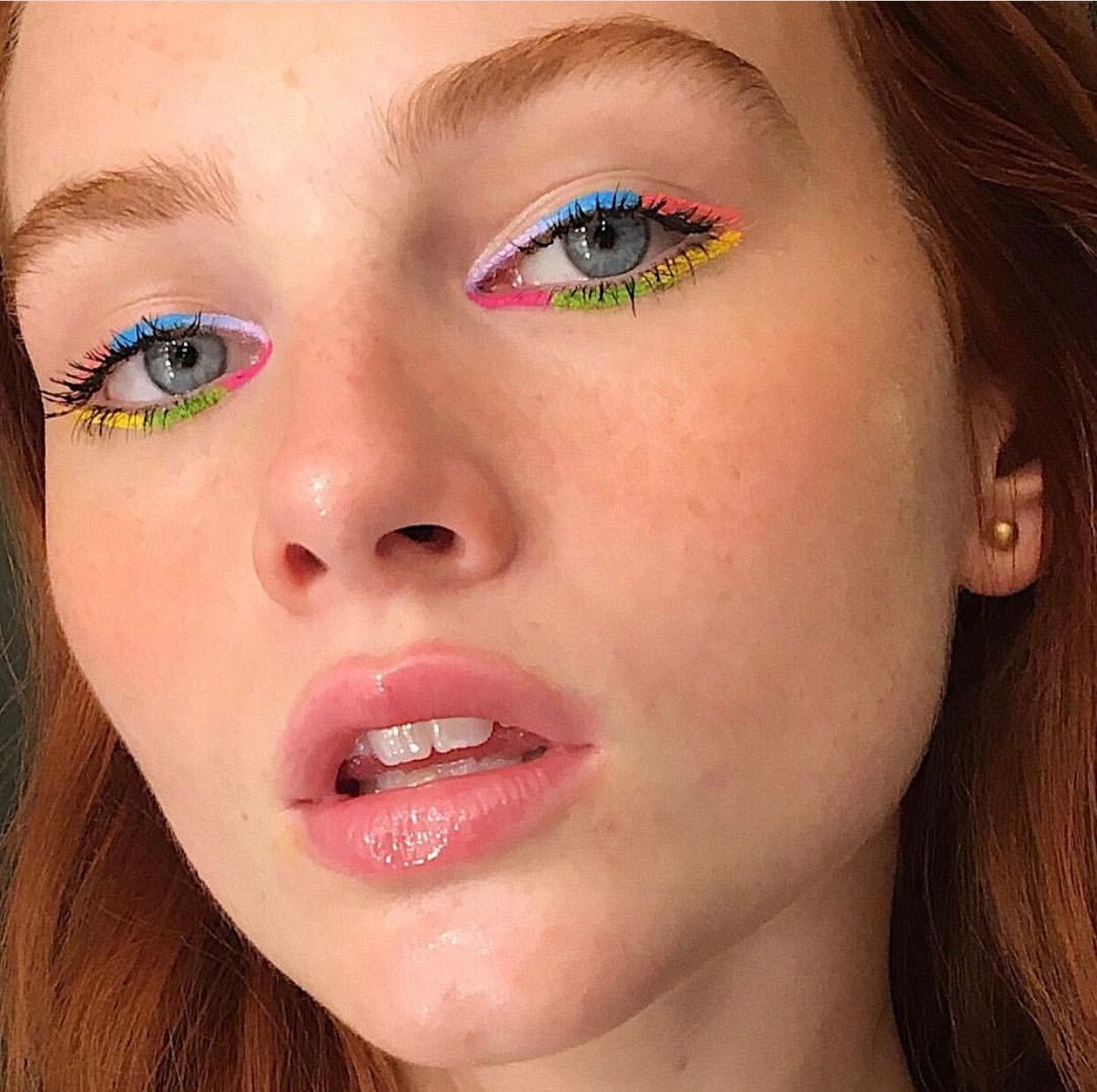 A perfect way to achieve a unique look with a delicate cat-eye shape and rich and vibrant colors. The good thing about this makeup idea is the subtle winged lines, leaving space for the rainbow colors to be the focal point in this look.
6. Yellow flair
If you are in the mood for a cat-eye with a softer appeal, use yellow eyeliner. The shade has charm and personality, with a modern twist that is totally outlandish. This look flatters any skin tone, it's universally charming and super-cute.
7. Gotta love that peachy glow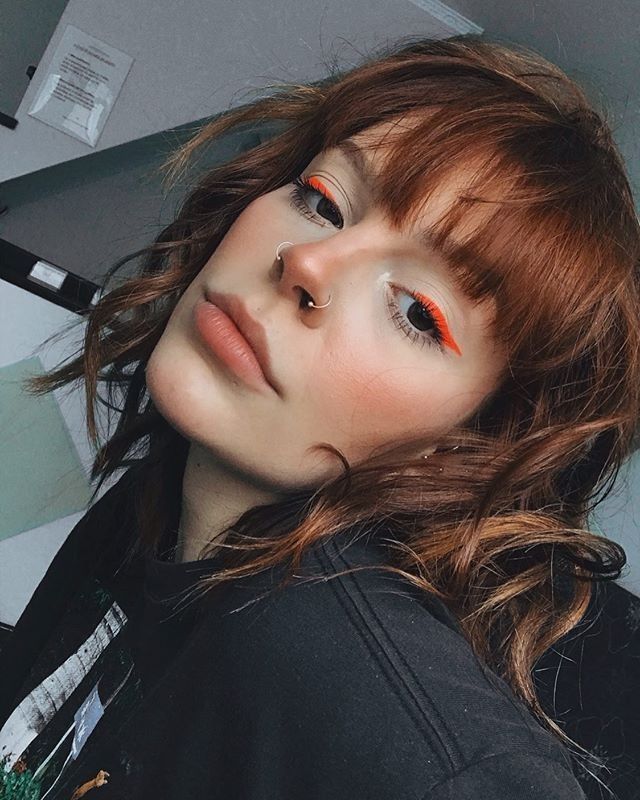 Neon cat-eye? Yes, please! Sometimes we feel in the mood for something different, something electric and striking. And that's when we pull out the neon makeup. And we can understand why, because this look is definitely one of a kind.
8. Pop off with a navy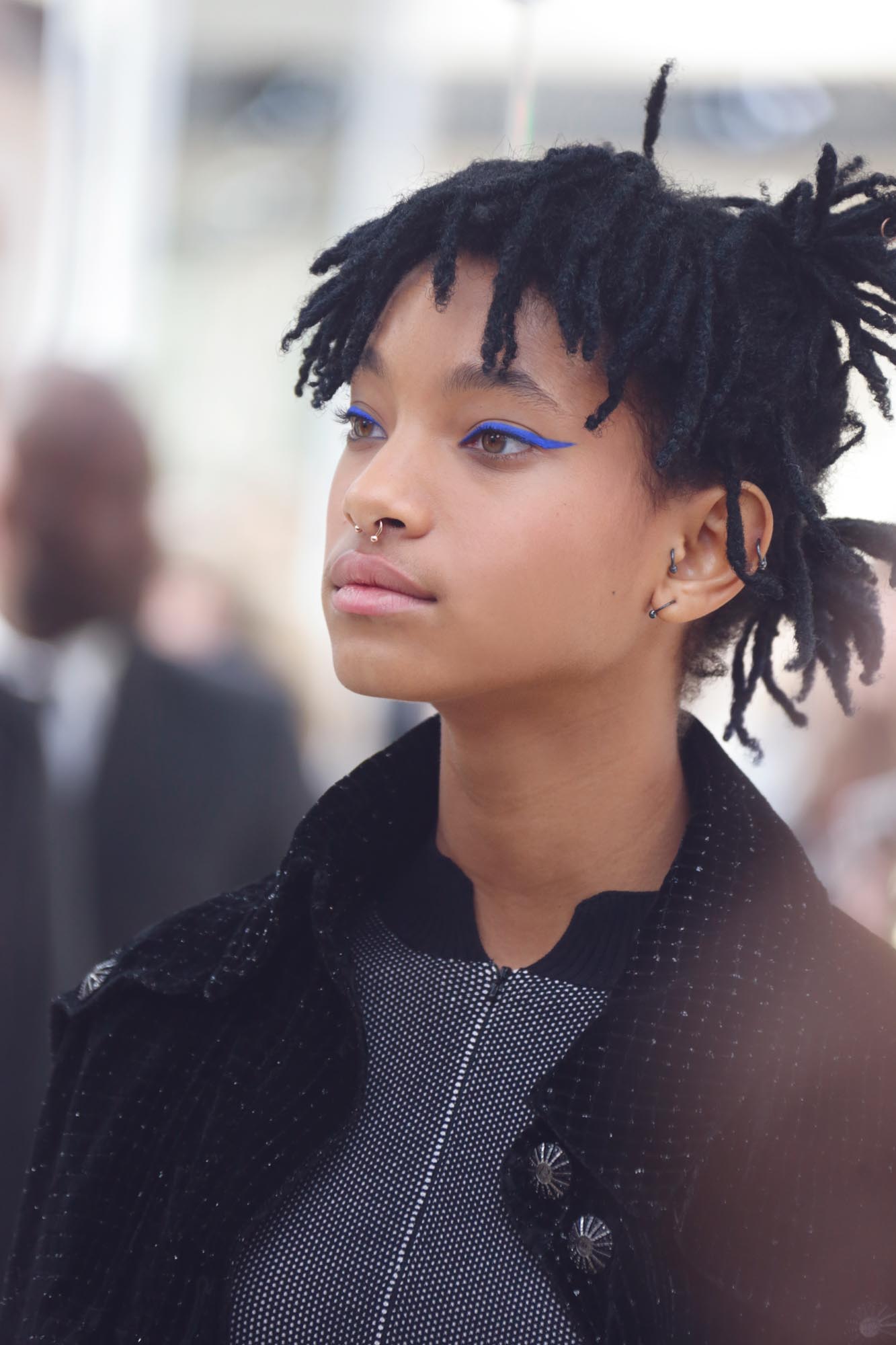 Willow Smith is totally vibing with our cat-eye ideas! As you can see, a beautiful navy cat-eye is enough to create a striking and totally unique appearance. With eyes like those, you don't need to cover yourself with tons of makeup. Just put a bold eyeliner and a delicate amount of foundation, that's it!
9. California dreamin'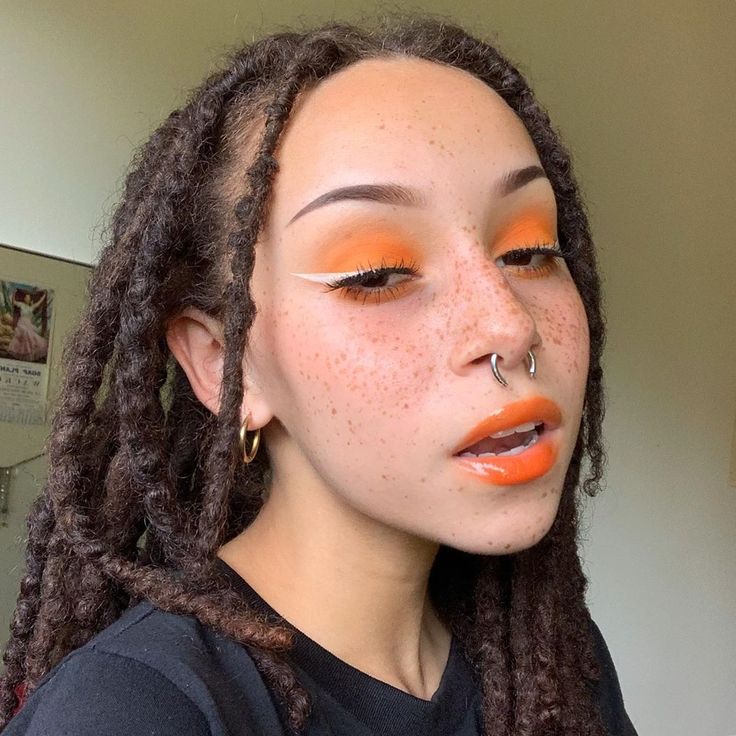 Sometimes the best inspiration for makeup is drawn from nature. And we all know that California has the best sunsets ever. So why not recreate that vibe into a mesmerizing cat-eye look? It's cool and versatile that will vividly stand out.
10. Rumble in the jungle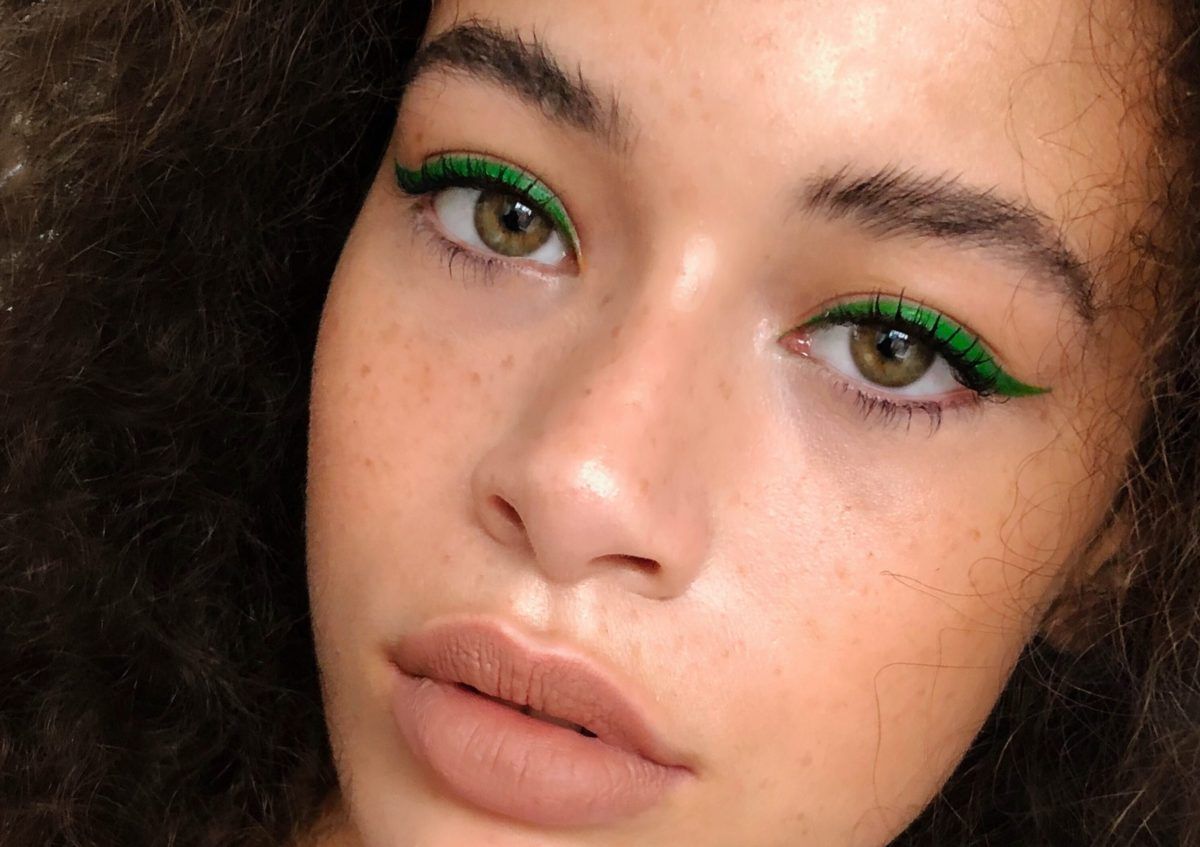 Spread that green magic and own it! This shade looks magical with green eyes, however, don't think twice because this shade is great with every eye color. Combine it with a nude lipstick, to accentuate that totally outlandish look and let the compliments roll in.
11. Drunk in burgundy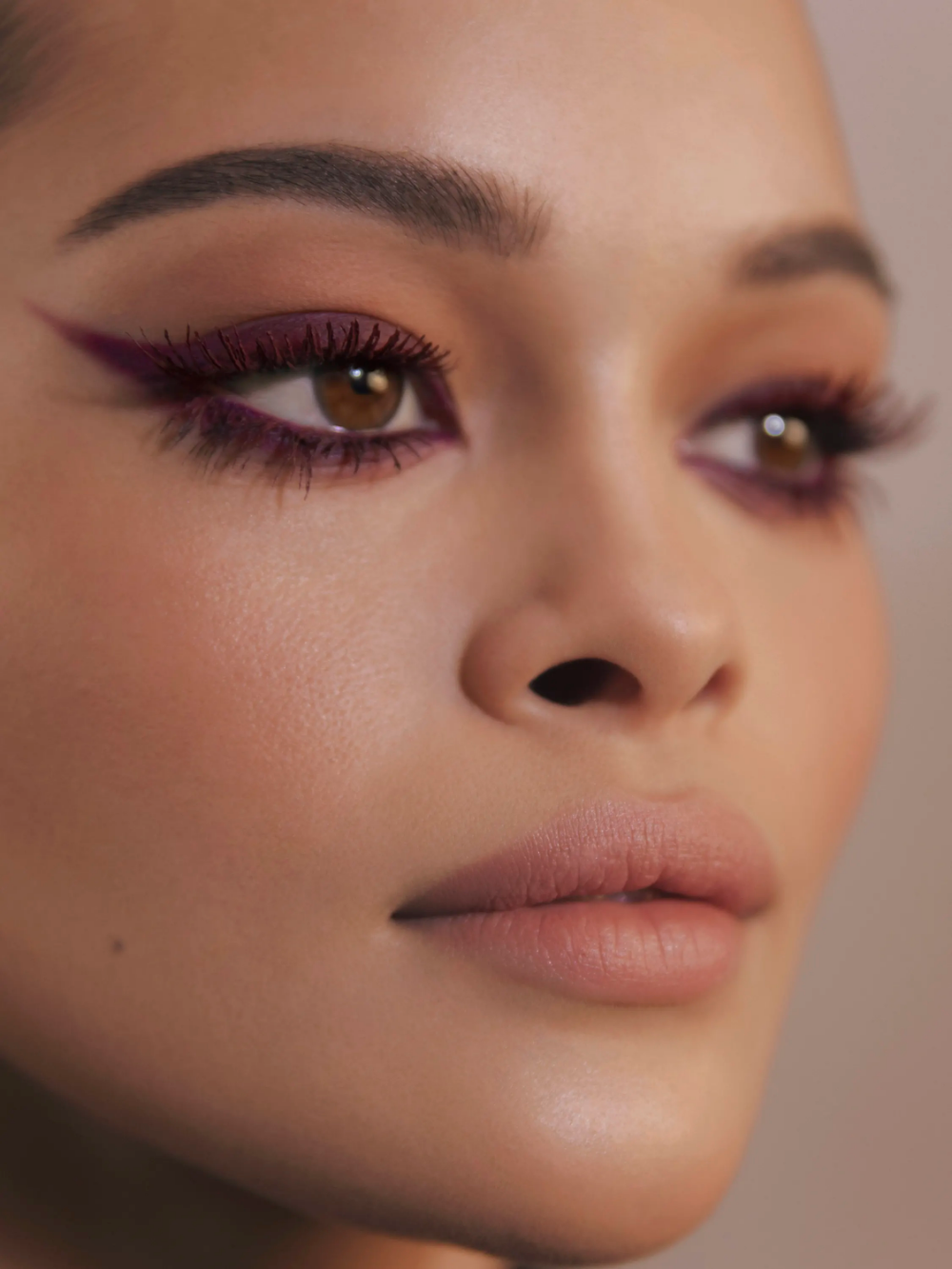 Get ready for a dazzling night out and mesmerize everyone with your burgundy cat-eye look. Minimal foundation, contour, and lipstick are the key for achieving a look that will be completely focused on your eyes. and if you are in the mood for a darker eyeliner, but don't want to go with black, burgundy is the perfect solution for you.
12. In a world of pink neons and silver lining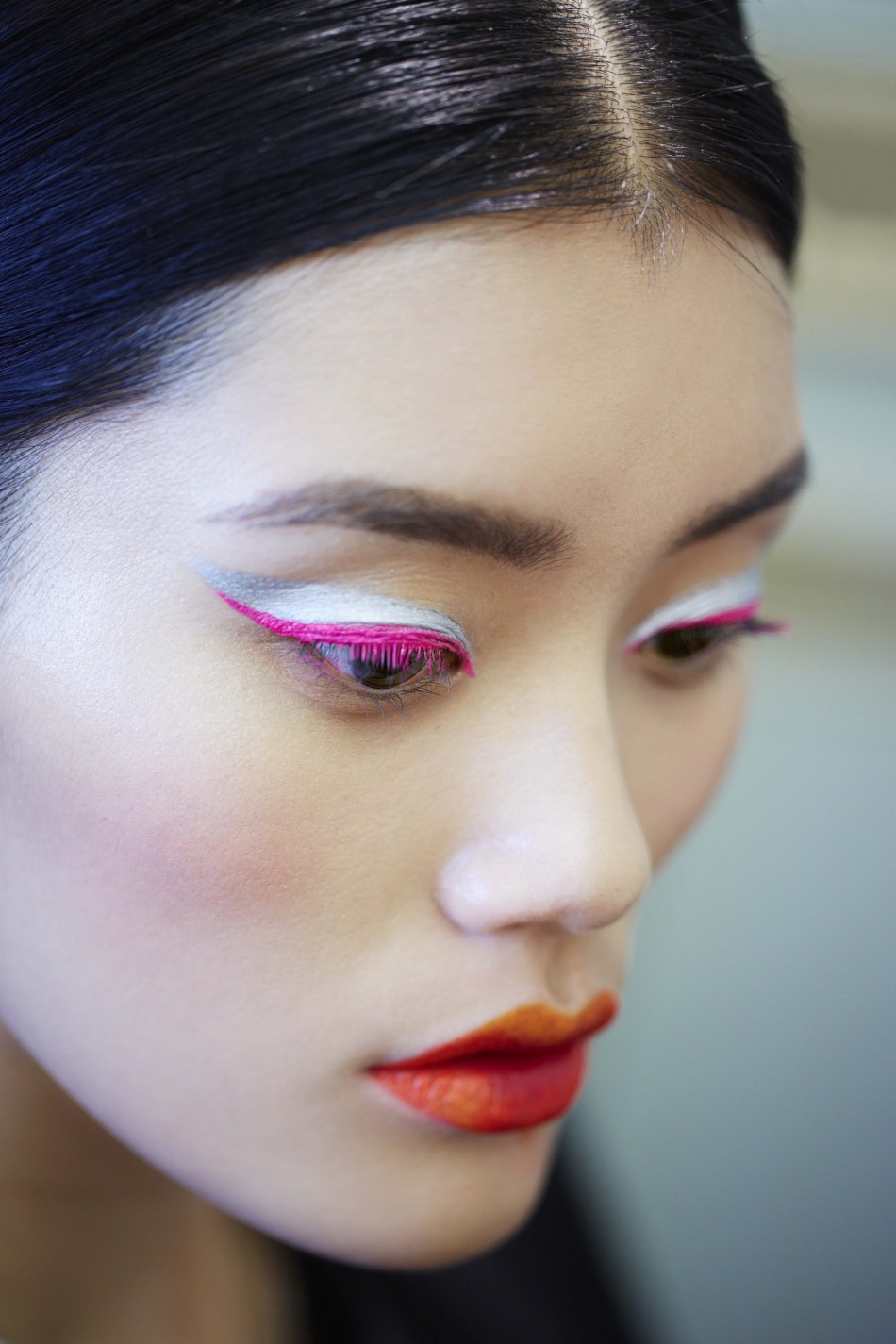 Well, this makeup is on another level, and that's a fact! Who would have thought that these colors could even go together? Well, as we've told you, there are no rules in the makeup world. And this is proof that anything can look good if you put a little effort and creativity into it.
13. Violet and blue, just for you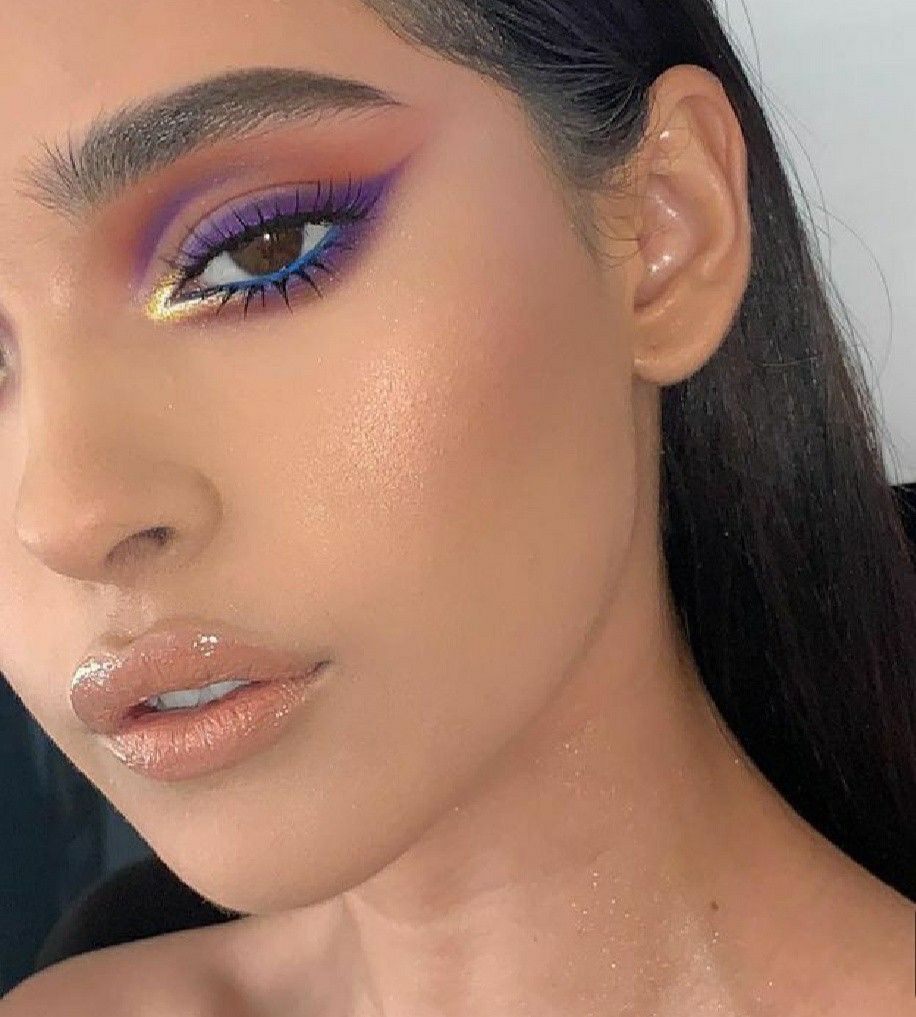 Feeling a little extra today? Are you in a mood to hypnotize the world with your eyes? Because this makeup will make it work. Your eyes will be a beautiful piece of art to look at, and the combination of colors will spread charm and personality.
14. Bright lights and neon cat-eyes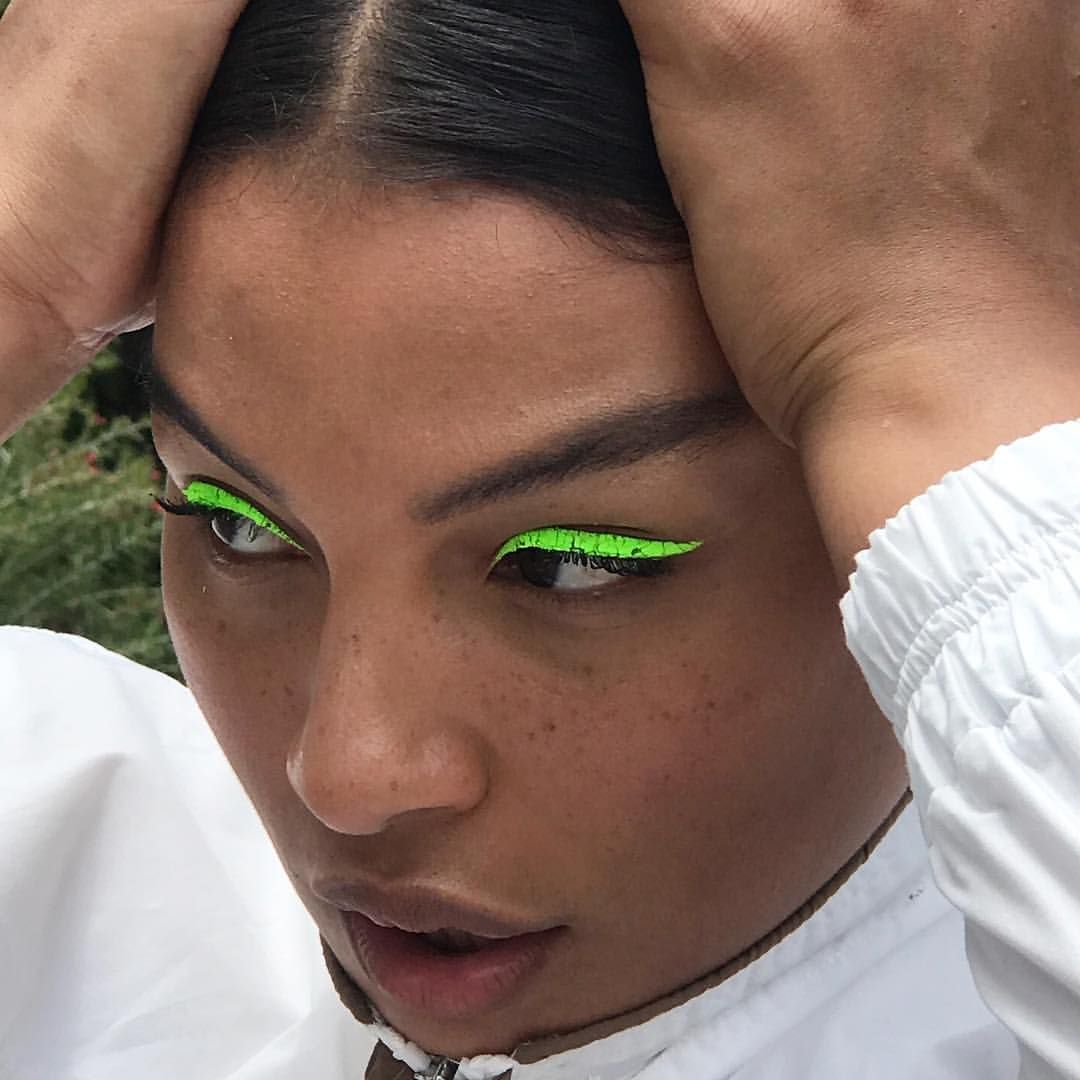 Adorn yourself with a little green neon color and let your eyes be the focal point of your look. Who needs a catchy outfit, when you have such an awesome eyeliner?
15. Cherry blossom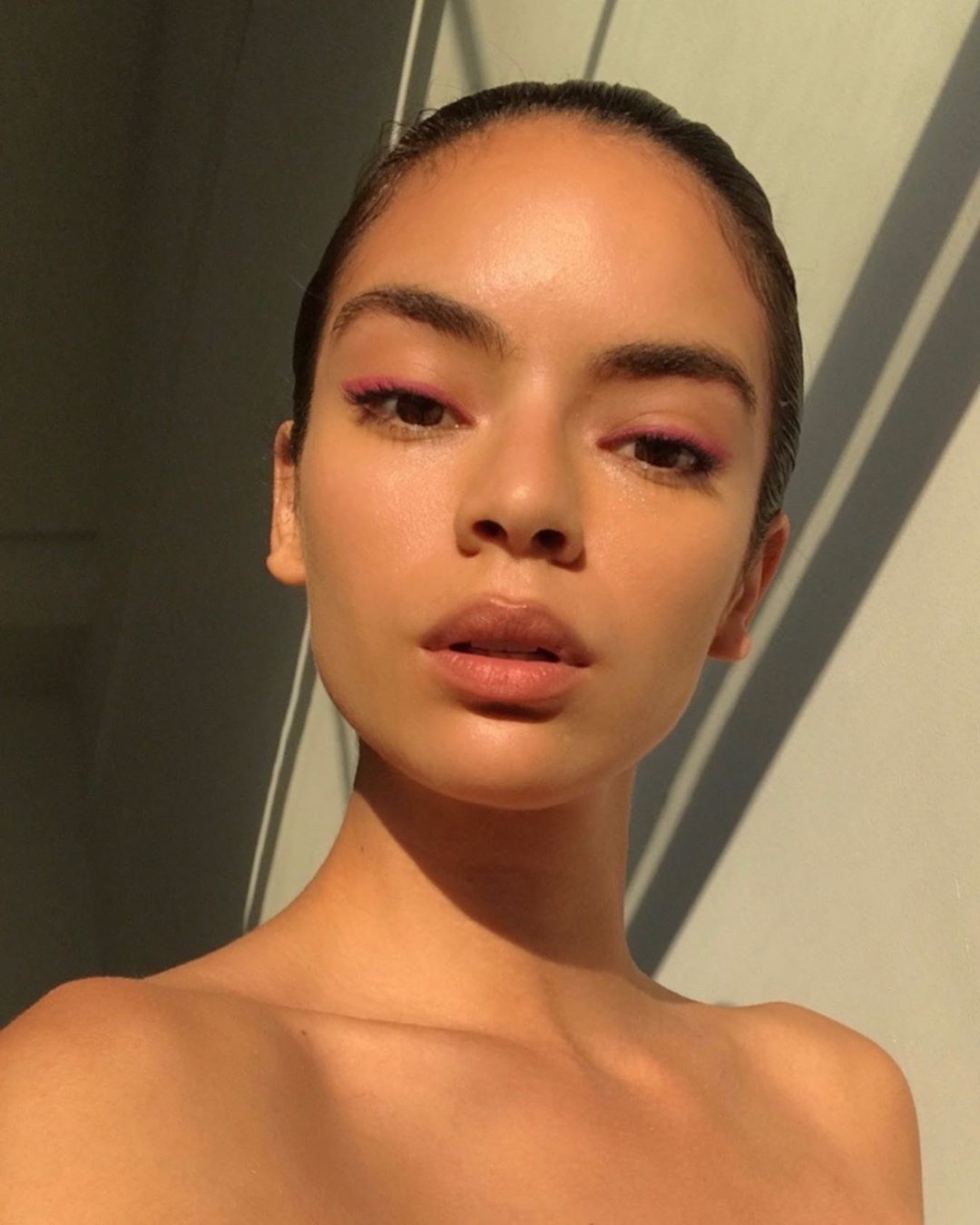 Be the romantic adventurer who isn't afraid to try out something new and different. This color is so delicate and feminine, it has a softer appeal but mystifies many. And the cat-eye is not too overstated, which gives a surprisingly delicate and elegant vibe.
16. Blinding yellow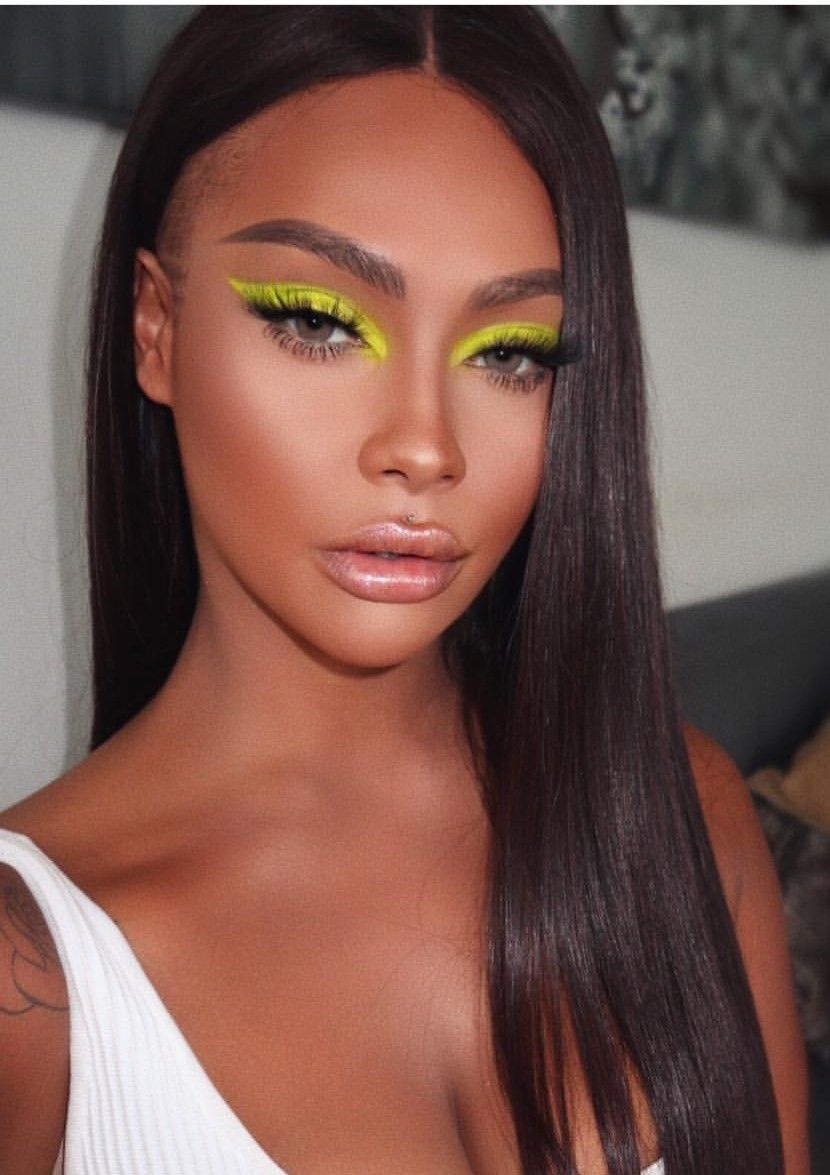 Girls, this one is for the brave-hearted. Prepare for a lot of compliments, because this one won't pass unnoticed. This cat-eye look is perfect for formal ceremonies, where you want to be elegant, but still want to show-off a little edge. Your eyes will look incredibly wider with this makeup, just make sure to pun on lashes to balance out the whole neon vibe.
17. White romance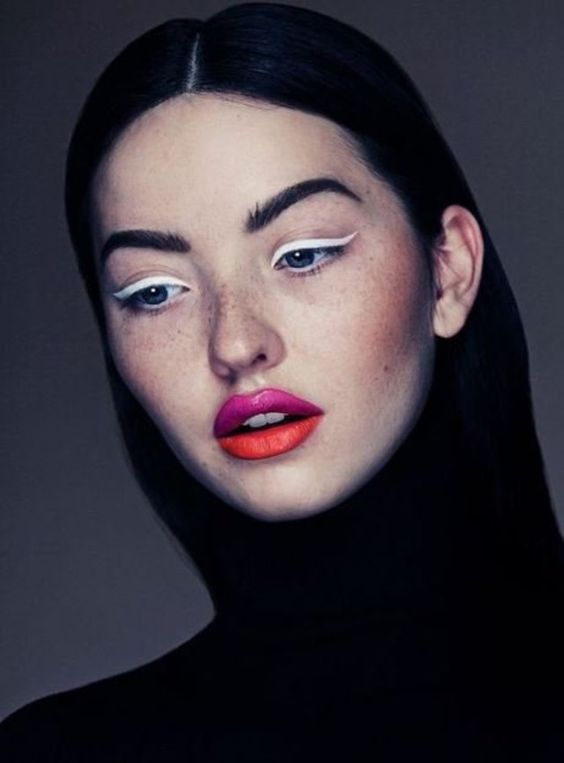 We are pretty sure that this lipstick look will be a hot trend any time soon. However, we aren't here for that. The white cat-eye is for the minimalistic souls and artsy moods. White color always leaves space for a combination with something wilder, while still looking striking and rich. And this look is no different.
18. Killer red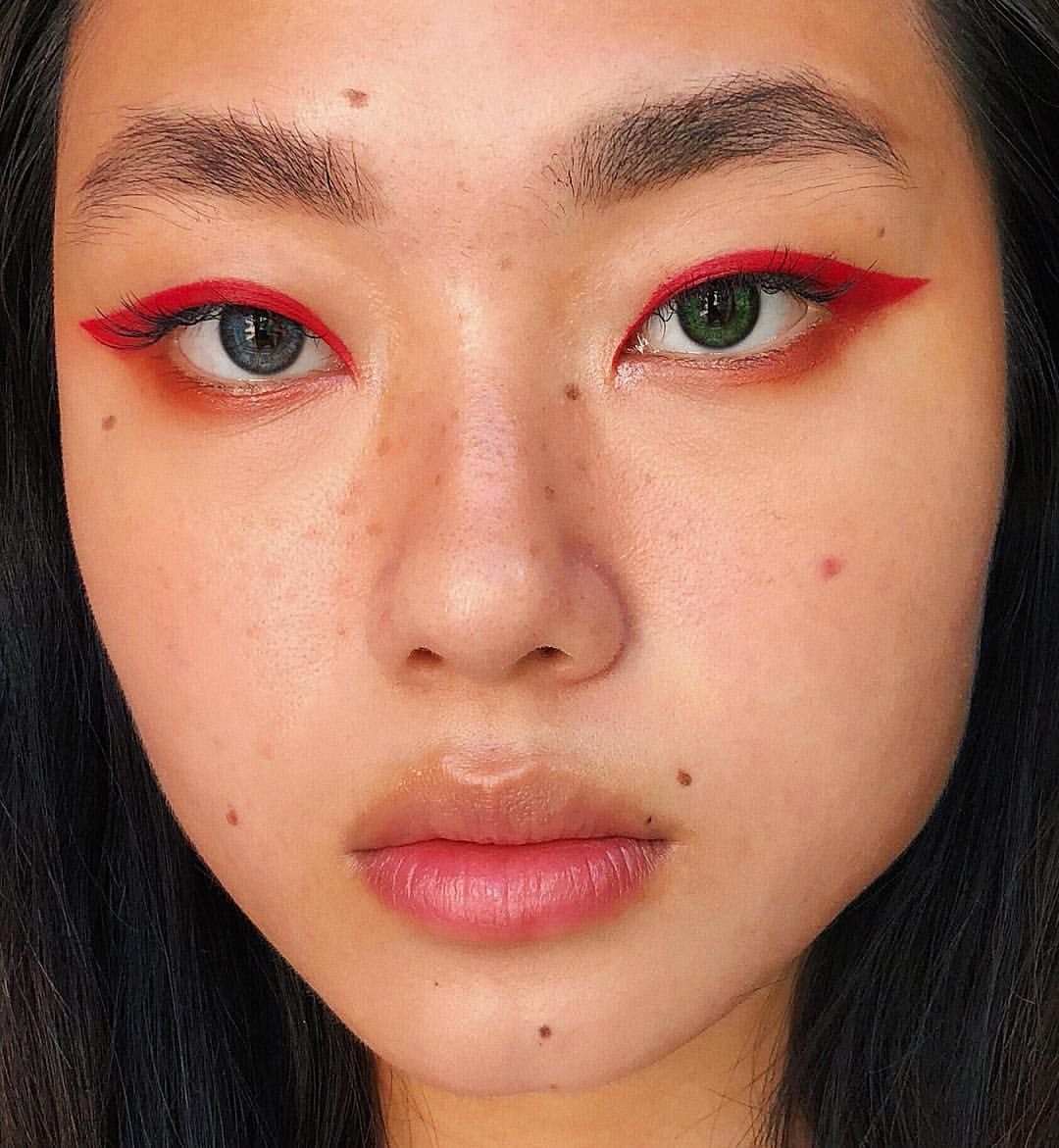 It's not much of a list if there's no red involved. So, here you go. An astounding red cat-eye. Red makeup is having a majestic comeback these past couple of years, and you can see why. It looks absolutely stunning! The hue is striking and stylish, it vividly stands out and gives the overall look a modern feel.
Feeling inspired? We are waiting for your comments on how your cat-eye look turned out. Remember, like in life, just wing it! Good luck.