From clothing to accessories to beauty, the metallic trend is shining in full swing. Far more sophisticated than glitter, yet a little more eye-catching than matte, shadows in shimmery gold, silver, and jewel-tones add a luxe accent to any makeup look. Wear any one of these shades on its own and you will give your eyes a dose of glimmer.
Metallic eyes are a great way to partake in the trend as it's more versatile and can be played up or down depending on which colors you use. Considering how many celebrities were wearing this look, we'll be seeing it pop up more often this fall. And luckily, this fall's metallics come in stages—there are soft shimmers if you want to ease into glitter and then there are flat-out bold reflective party eyes. Below, we break them down.
1. Brown ocean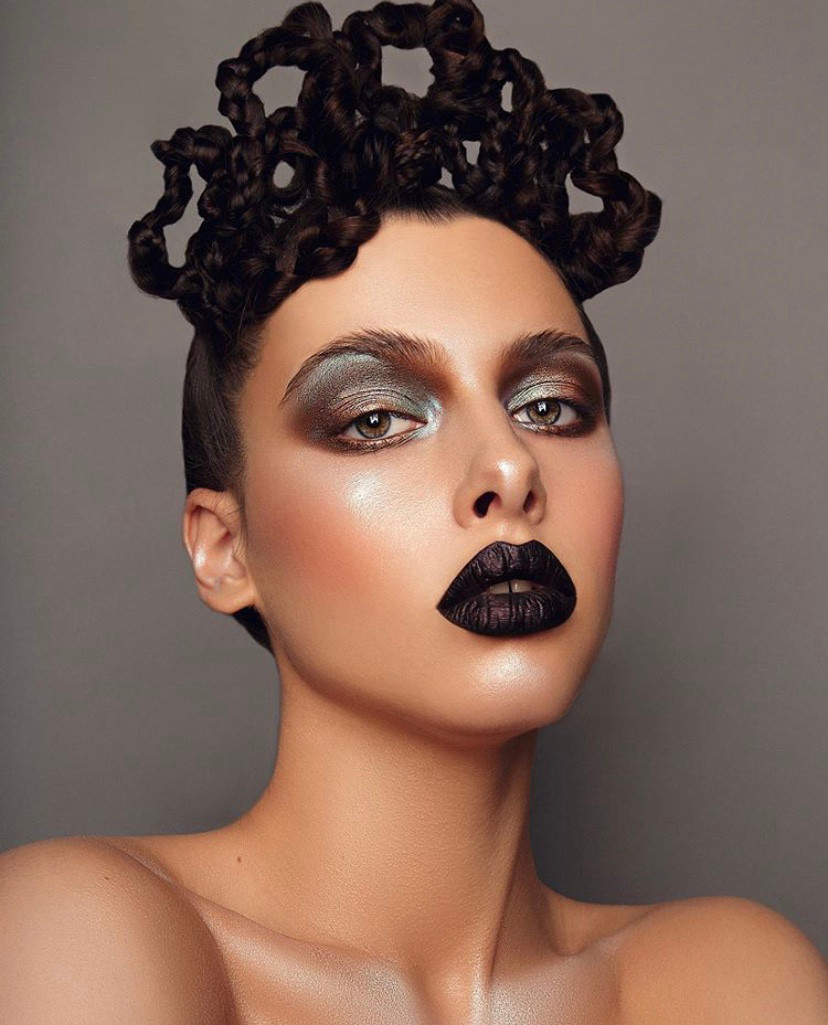 This look is making a metallic splash in the makeup world. And for good reason, because the shades are incredible! Perfect for fall, this look is created with brown eyeshadow and mint metallic pigment. The dark brown lips add to the dramatic effect with an irresistible fashion statement.
2. Striking sage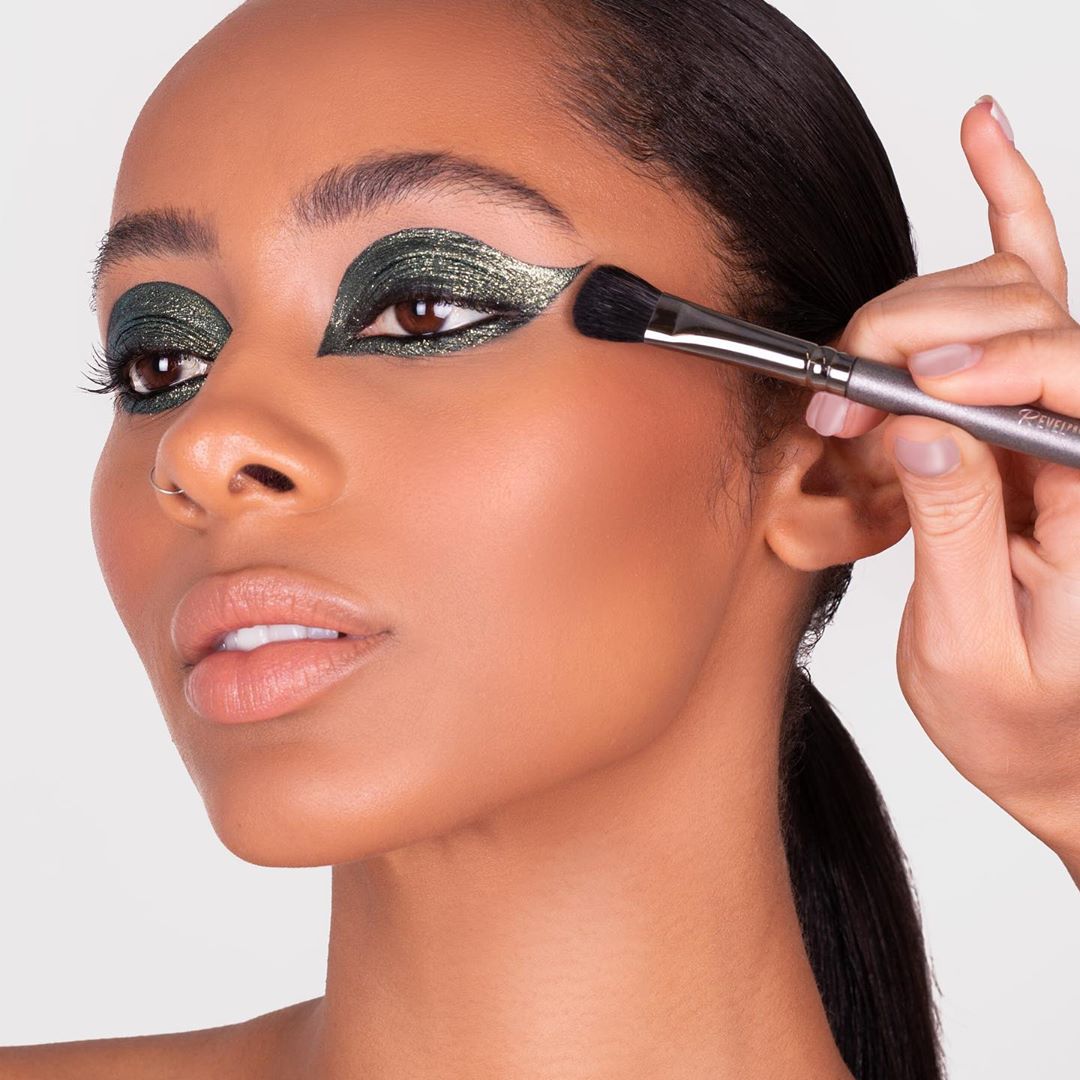 As your metallic bravery increases, it's time for some bold hues. This beautiful metallic eyeshadow is beautifully shaped into a dramatic cat eye with a striking, iridescent hue. Work in some playful drama and try to recreate this metallic look.
3. Teal frostiness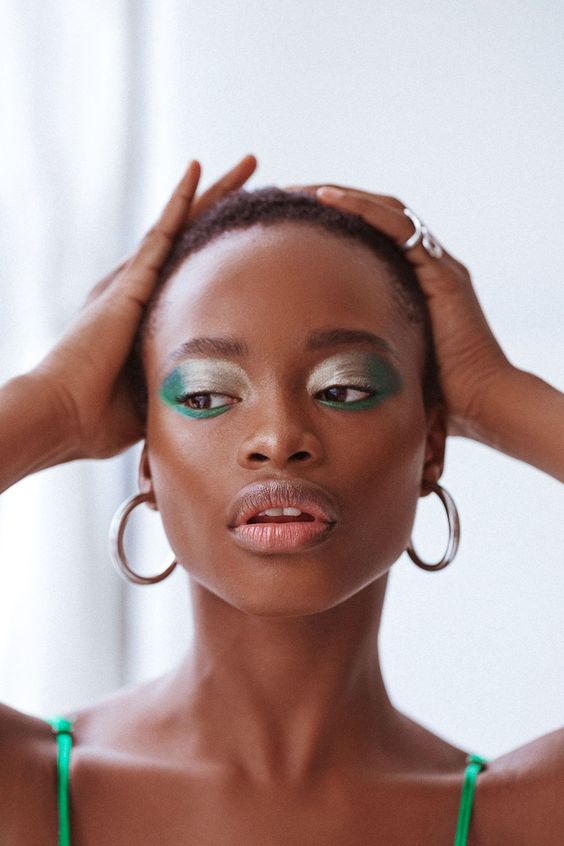 Make no mistake, teal color at its best is very catchy. And this lady isn't afraid to embrace that. The color beautifully blends into the silvery metallic that is oh-so-trendy and eye-grabbing!
4. Hot flames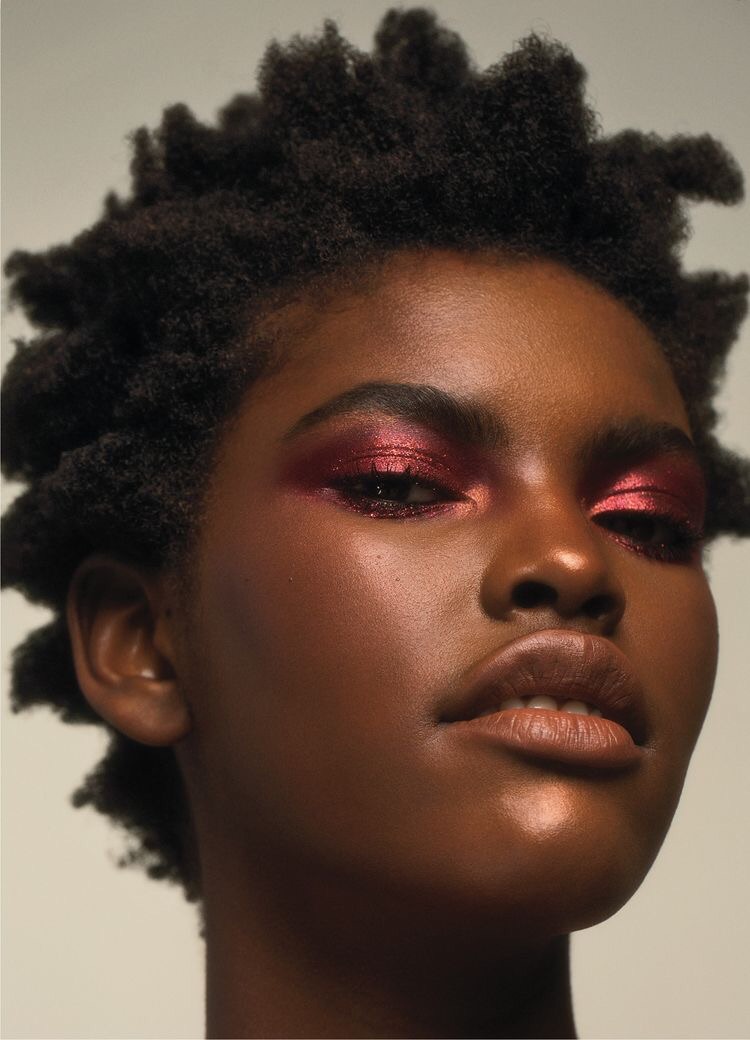 Create this red metallic look and be sexy, sultry, and bold to boot! With this shade, you don't need anything else on your face. Minimal foundation and contour will take you a long way!
5. Ocean sand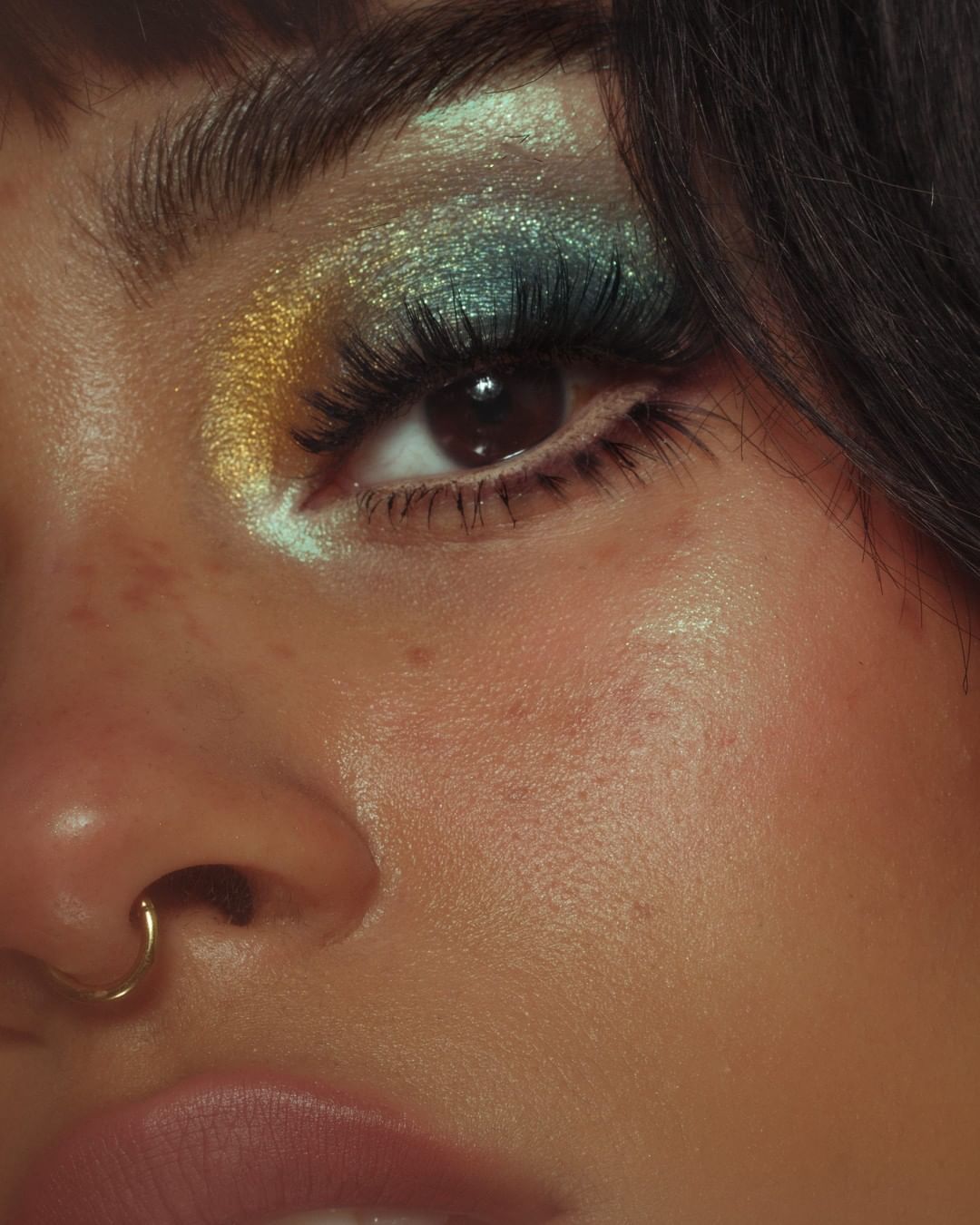 Execute an artsy aesthetic on your face, all thanks to this idea we've prepared for you. This bluish green is very catchy as a metallic pigment. Combined with the gold is an awesome statement accessory for anyone who feels good to try it.
6. Bronze perfection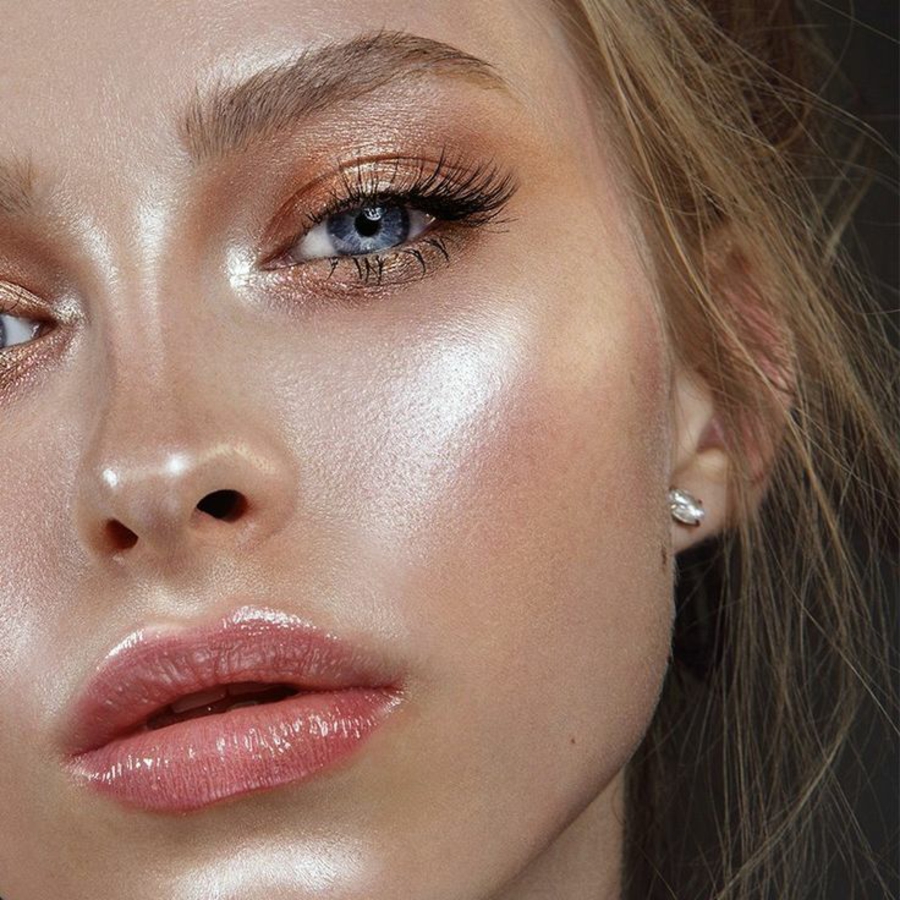 This creamy bronze shadow is the perfect gateway drug to a metallic eye. The soft sheen is easy to wear during the day or night and can be replicated with just one product.
7. Night sky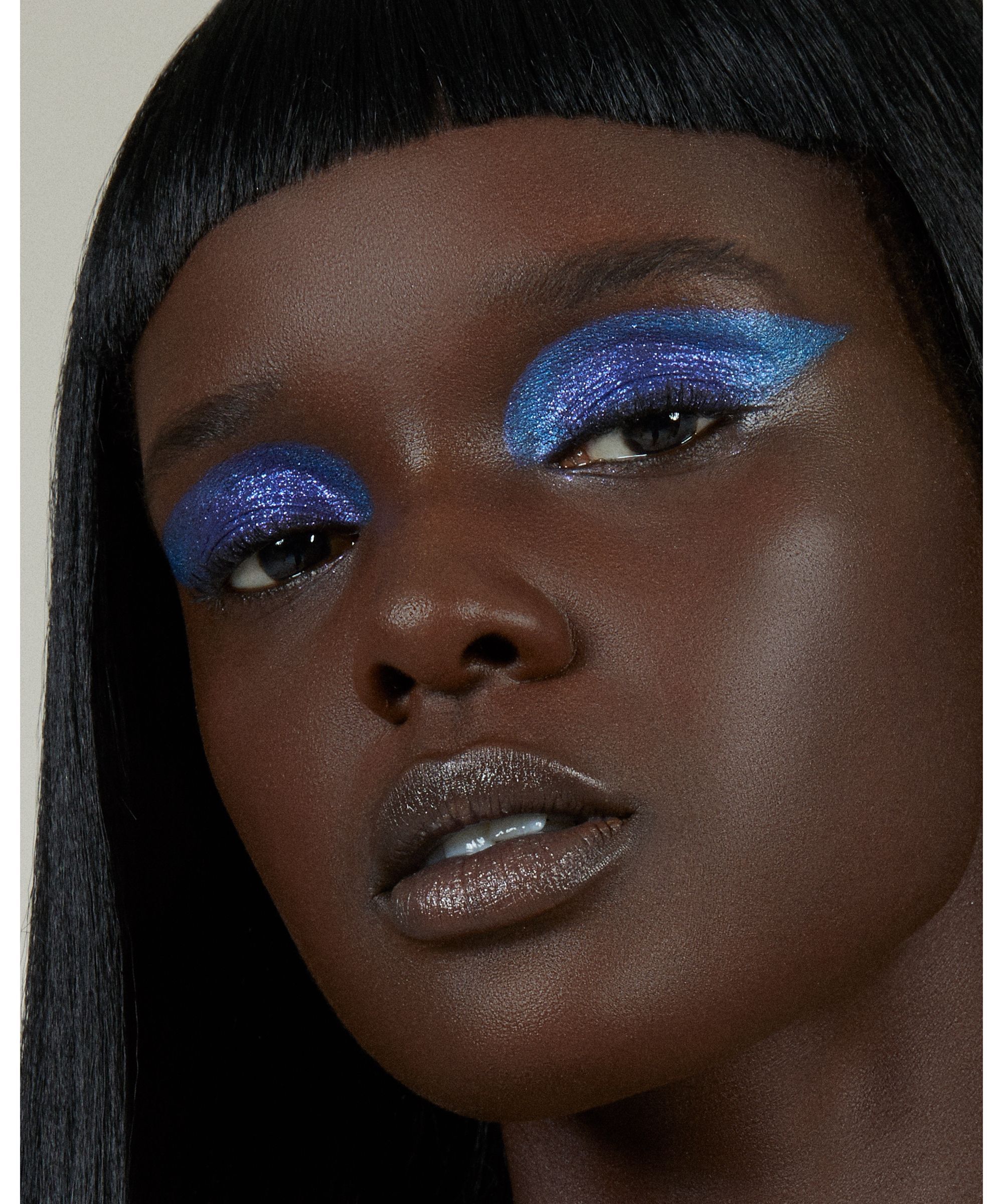 With this metallic eyeshadow, you will look like you carry the night sky onto your eyes! The hue is striking and stylish that flatters any skin tone and channels your free spirit.
8. Coral drama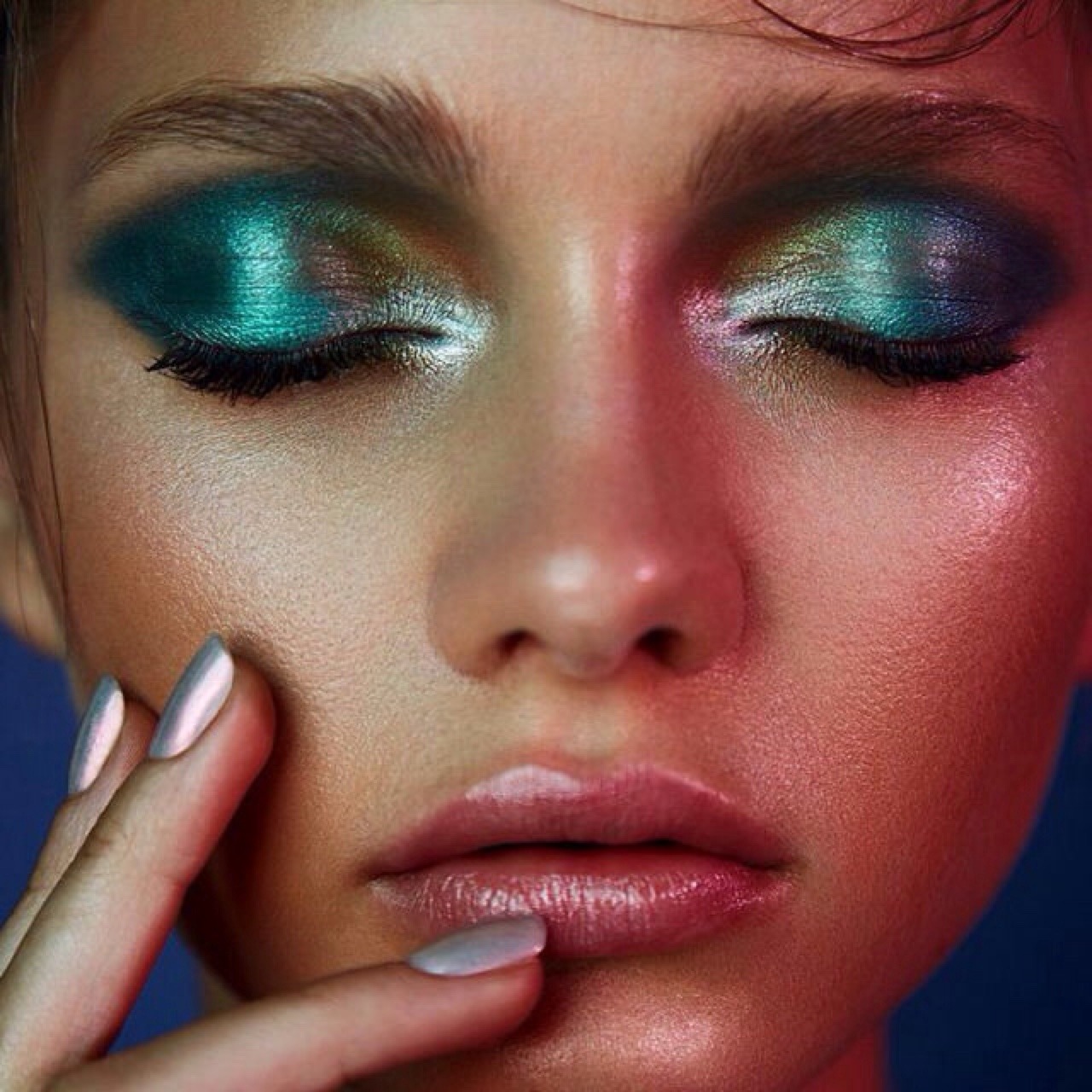 This look is a great option for a night spent partying under the stars. The coral shades in this metallic look create a head-turning effect for anyone bold enough to take for the trend. With this kind of makeup, you don't need a striking outfit, because the eyes will say it all.
9. Euphoria metallics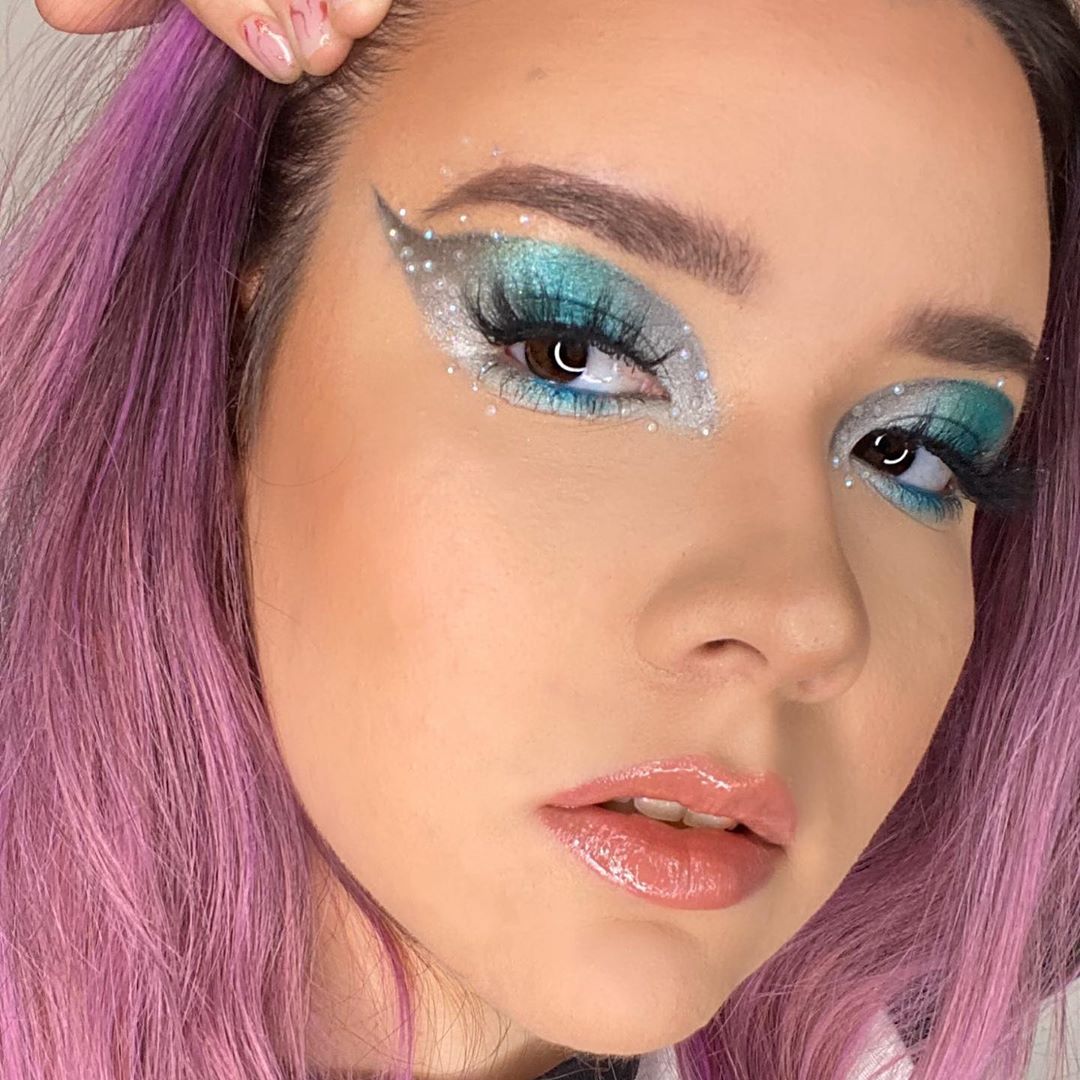 Metallic eyeshadow and euphoria makeup? Yes, please! This is a perfect way to achieve a unique look, especially if you are preparing for festivals and summer parties. Create this festive look and express yourself beyond the norm!
10. Sunset magic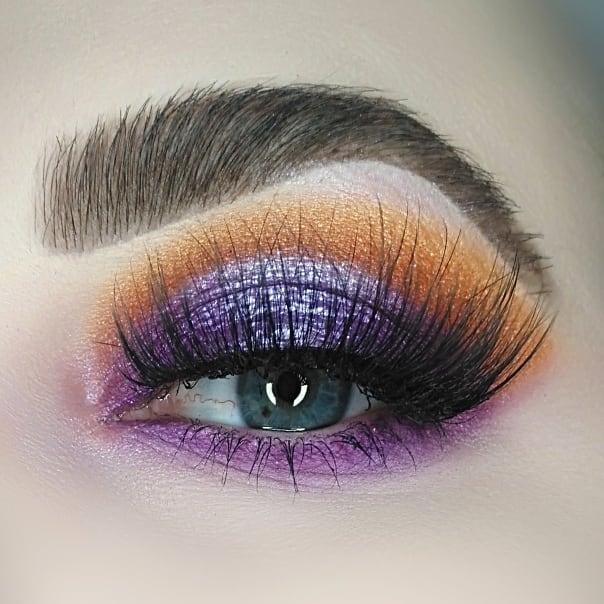 Metallics add a welcome twist to any makeup look. It enhances the eyes, creating an eye-catching appearance. The purple and orange tones are a great combination for this look, creating an aesthetic imitation of sunset onto your lids.
11. Mint smokiness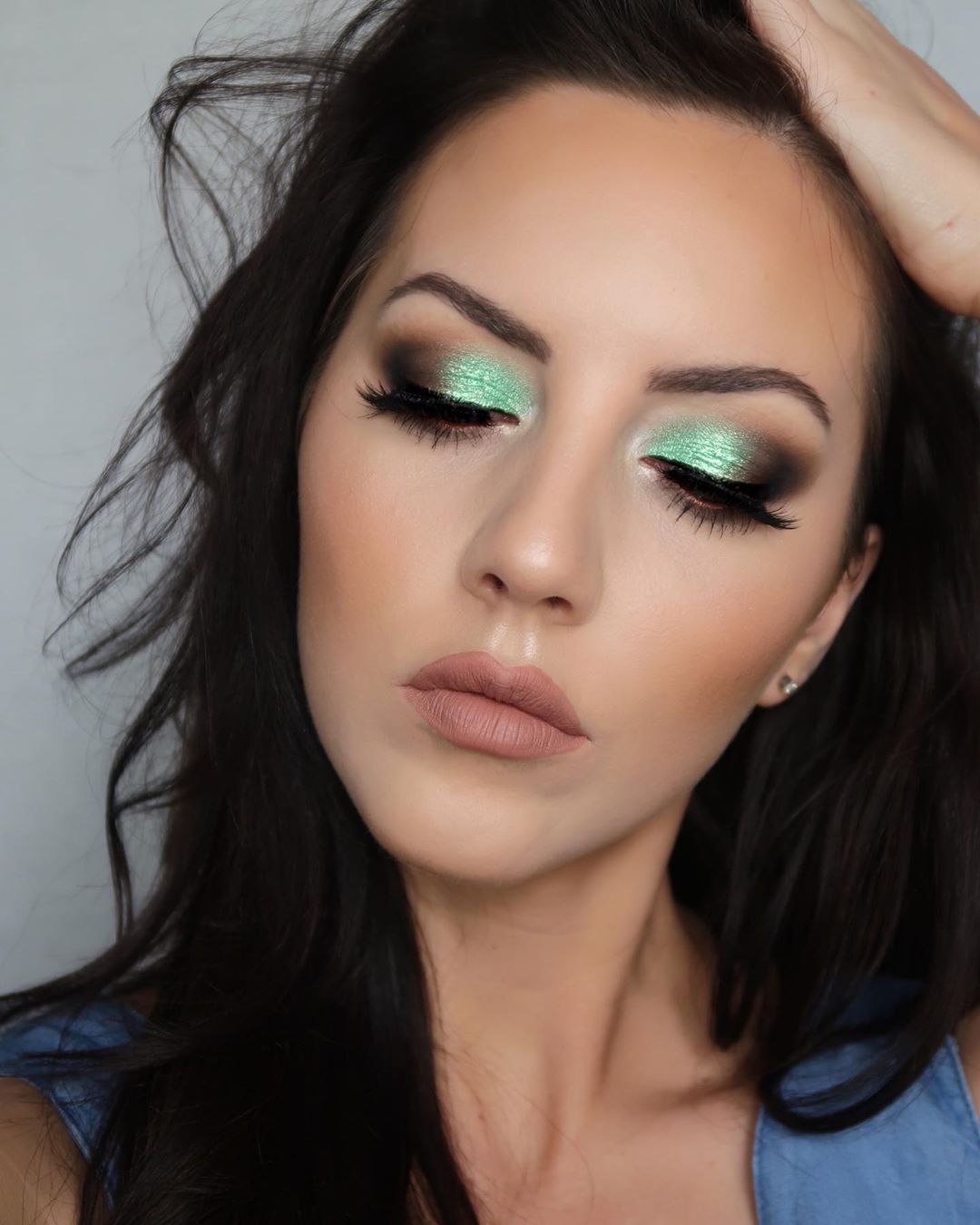 Smokey eyes are a statement look on their own, but combined with this mint metallic is a look to remember. Step outside your comfort zone and execute this dreamy smokey look!
12. Rosy paradise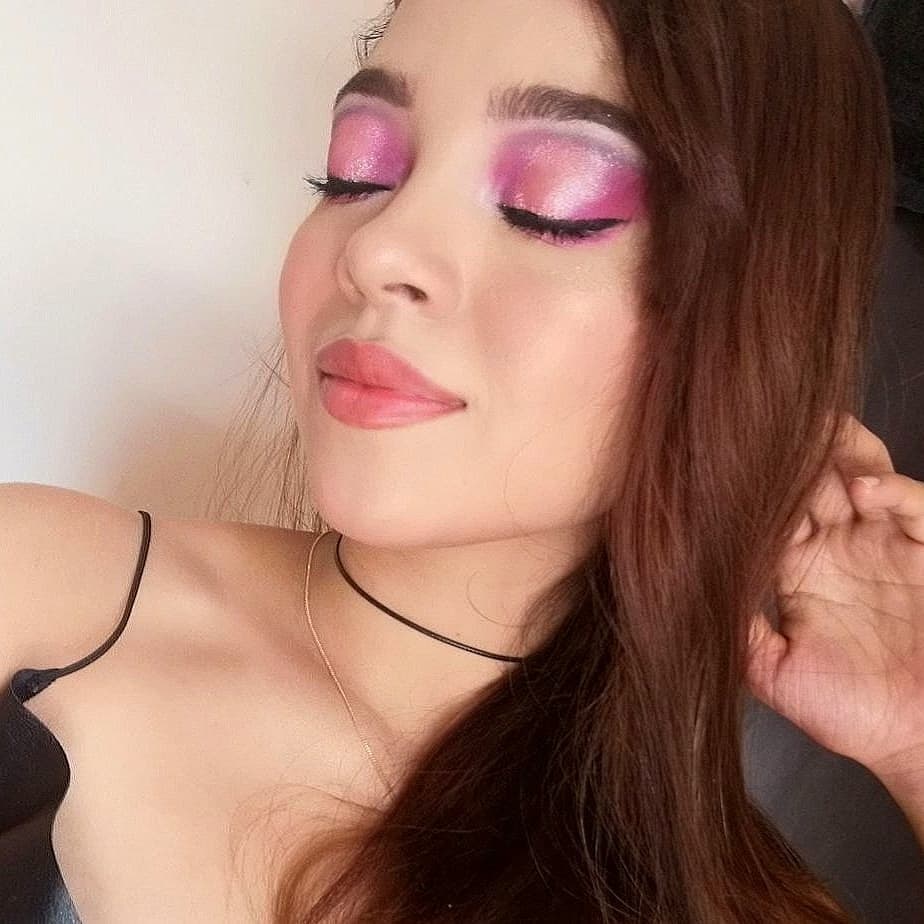 Are you up for a romantic look? Perfect for spring and summer days where everything is all about fun and vibrant colors. Complement this look with rosy cheeks and lips and mystify the world!
13. Silver minimalism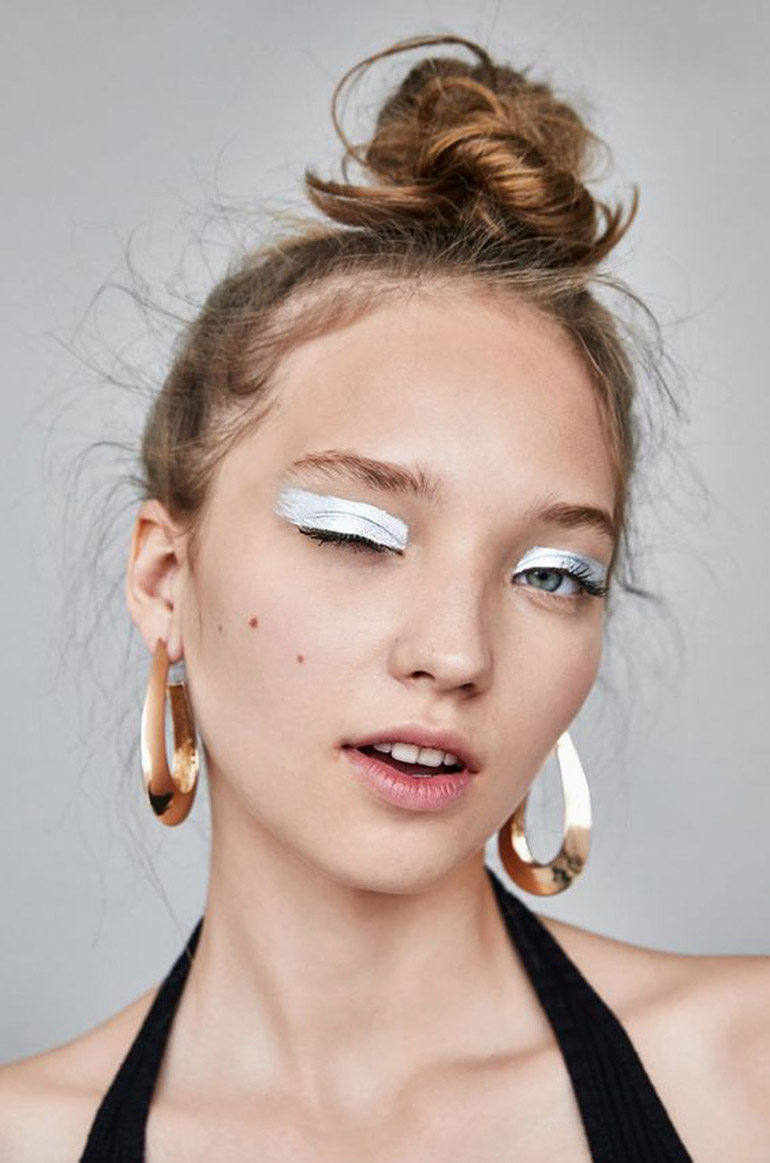 Silver metallics has the ability to create a very cool and versatile makeup look that is one to remember. This lady completed this look with a touch of mascara and catchy gold earrings. Perfect!
14. Holographic queen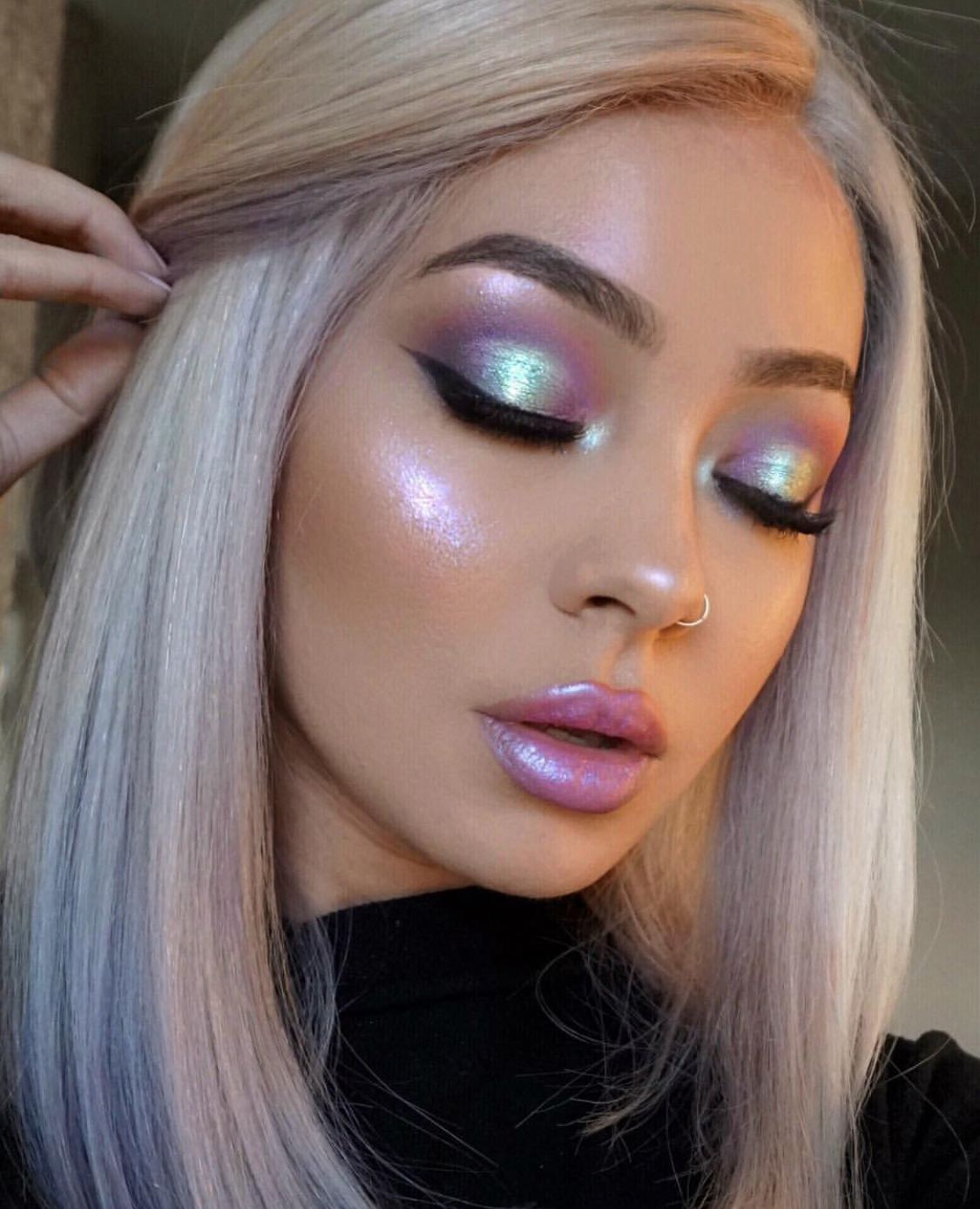 Now, if you've gotten comfortable with some shimmer and want to embrace your truly disco self, try a shadow with a pearlescent sheen all over your eyelid. The final look is so luxurious with pure magic results.
15. Nebula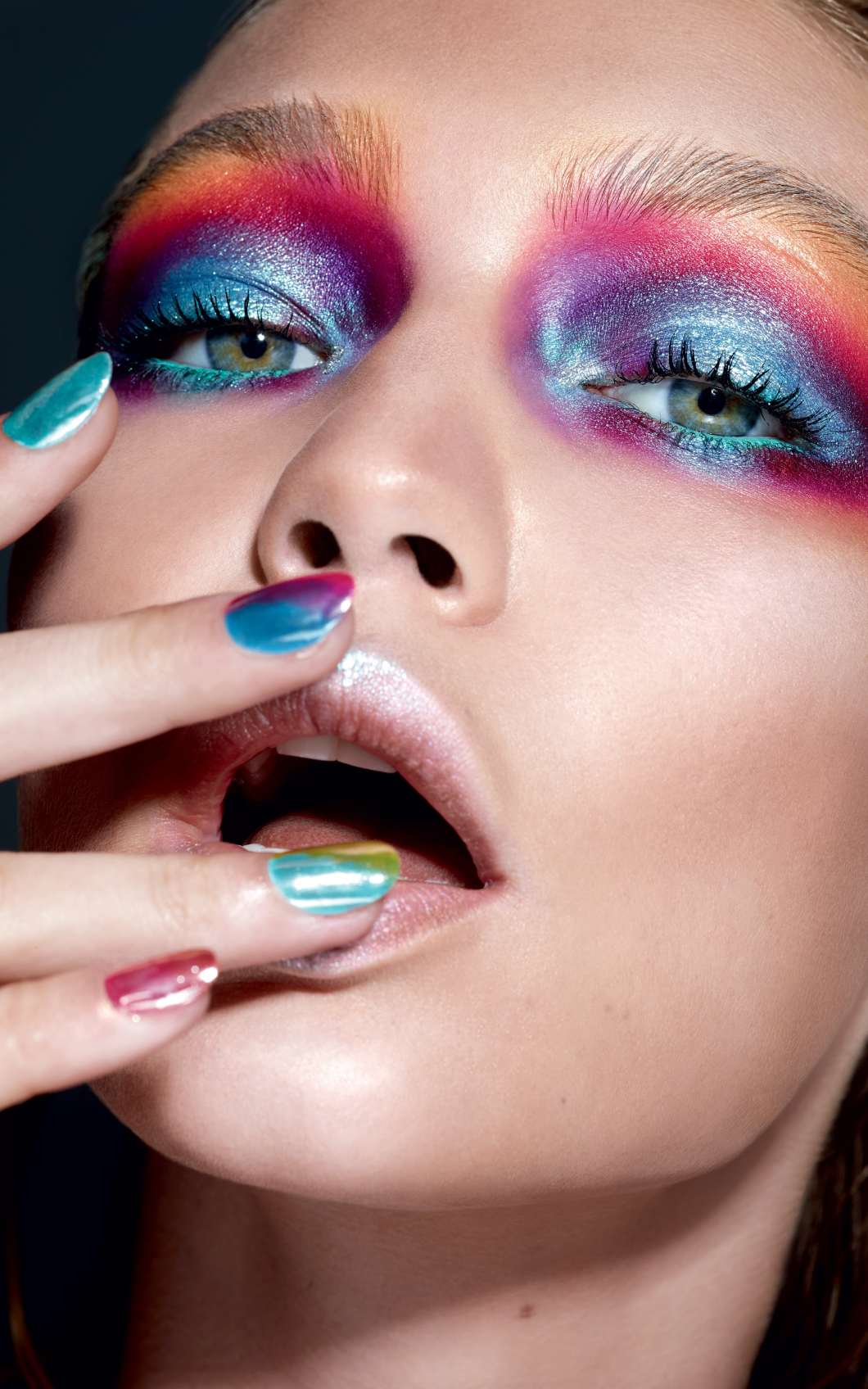 At this point, you've realized metallic makeup no longer belongs in the '80s. Rich and vibrant colors are so trendy right now, with patterns like oil paintings. This one is definitely one to remember, and you can totally try it out!
16. Green paradise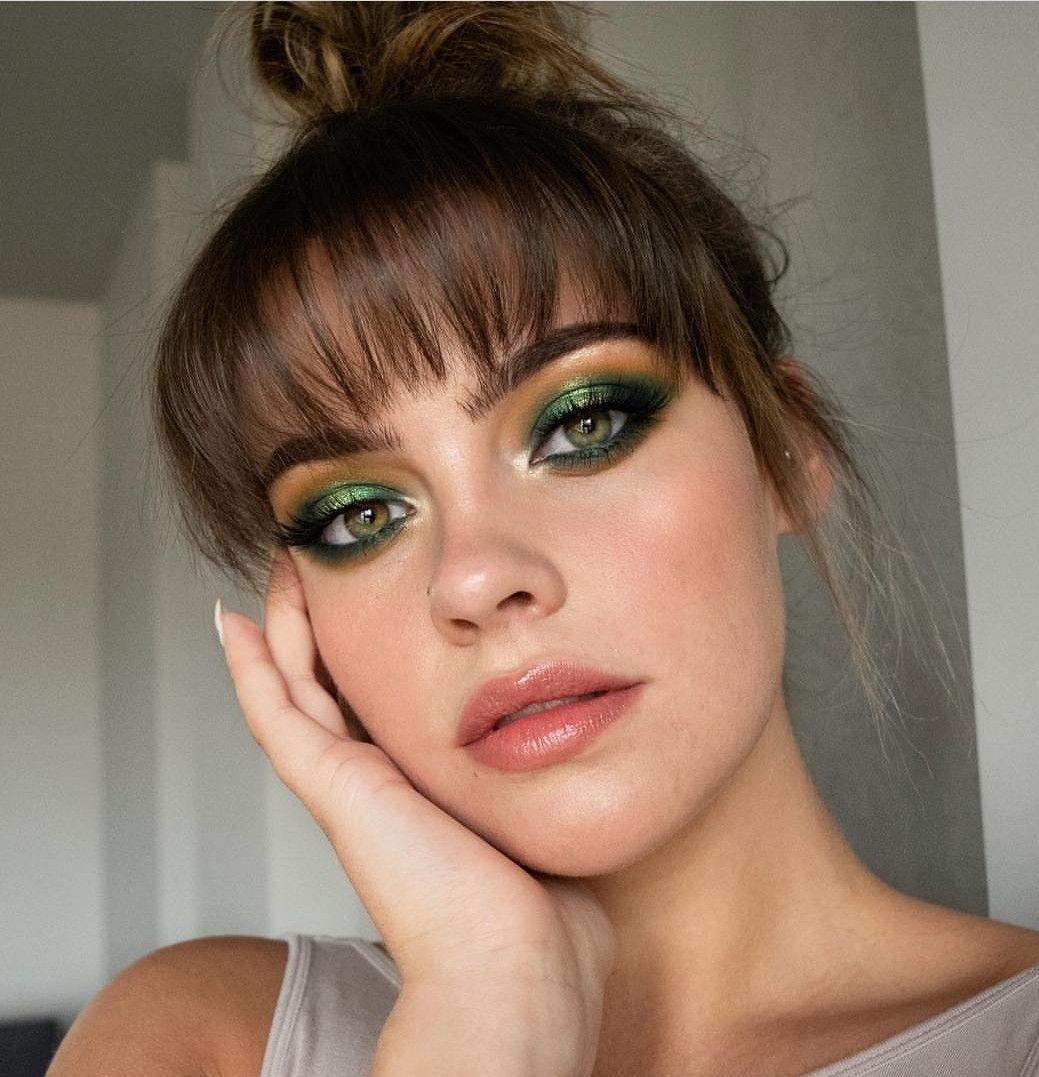 Metallic eyeshadow is for the fearless ones who aren't afraid of a statement shade. This green metallic is a very flattering shade full of charm and personality. And it looks so good with green eyes!
17. Nude skies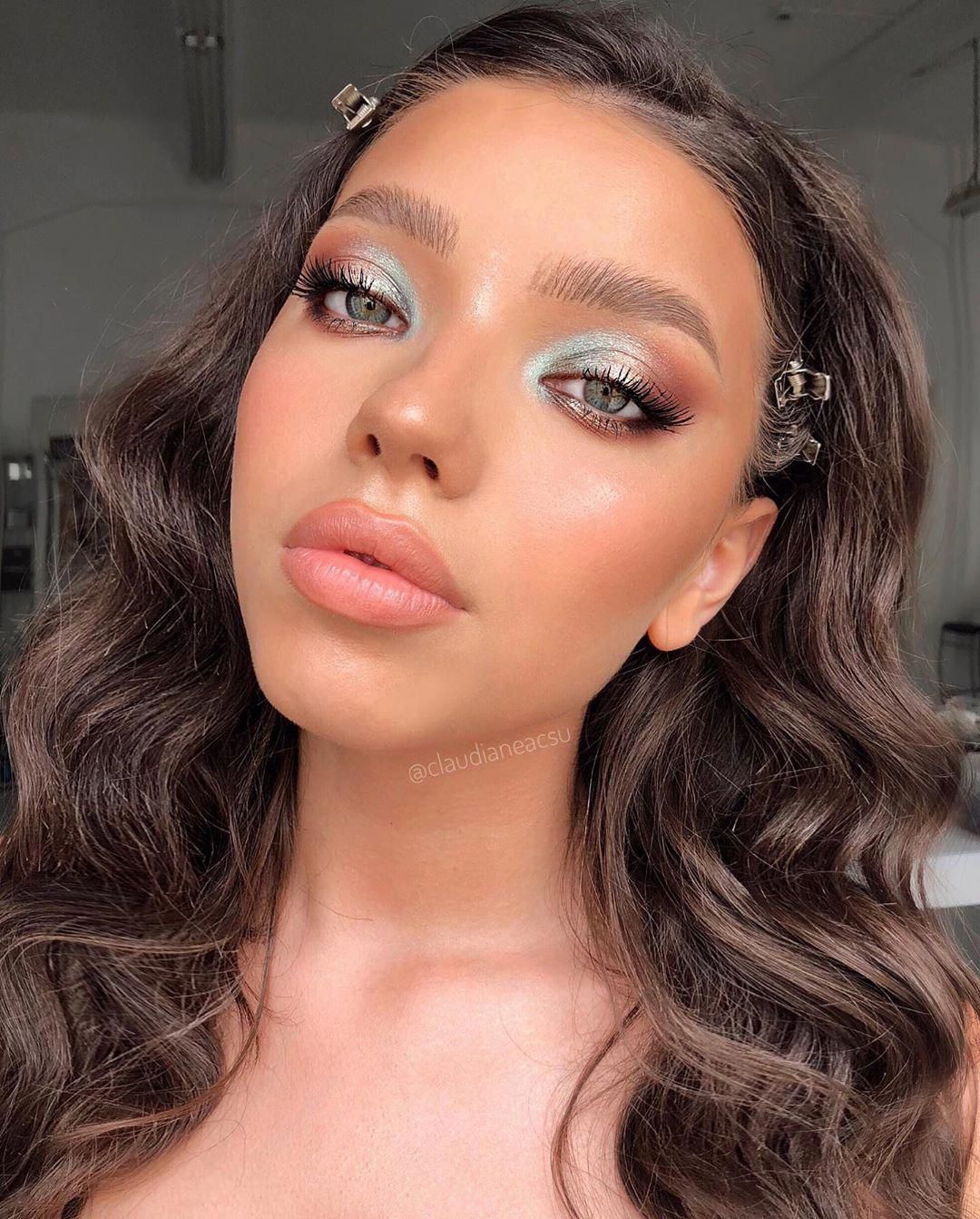 This makeup is very subtle and neutral, however, the metallic pigment creates a totally outlandish look. The blue metallics is the focal point in this look that ties the look together and gives a modern feel.
18. Pink jewel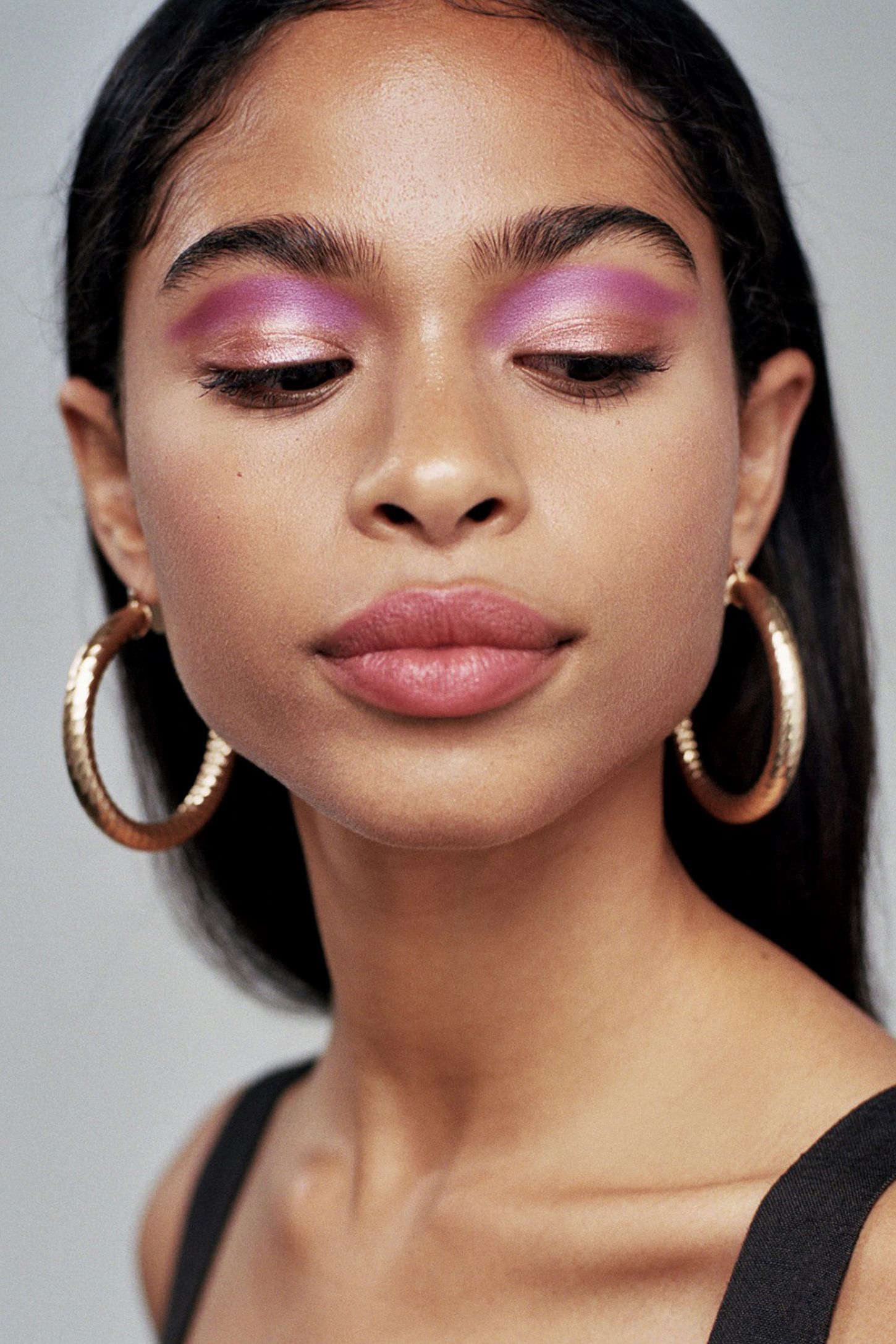 If you are in the mood for a dazzling and elegant makeup look, then surely you'll adore this one. The gold metallics add a little luxury to the overall look, with surprisingly elegant results.
19. Green seduction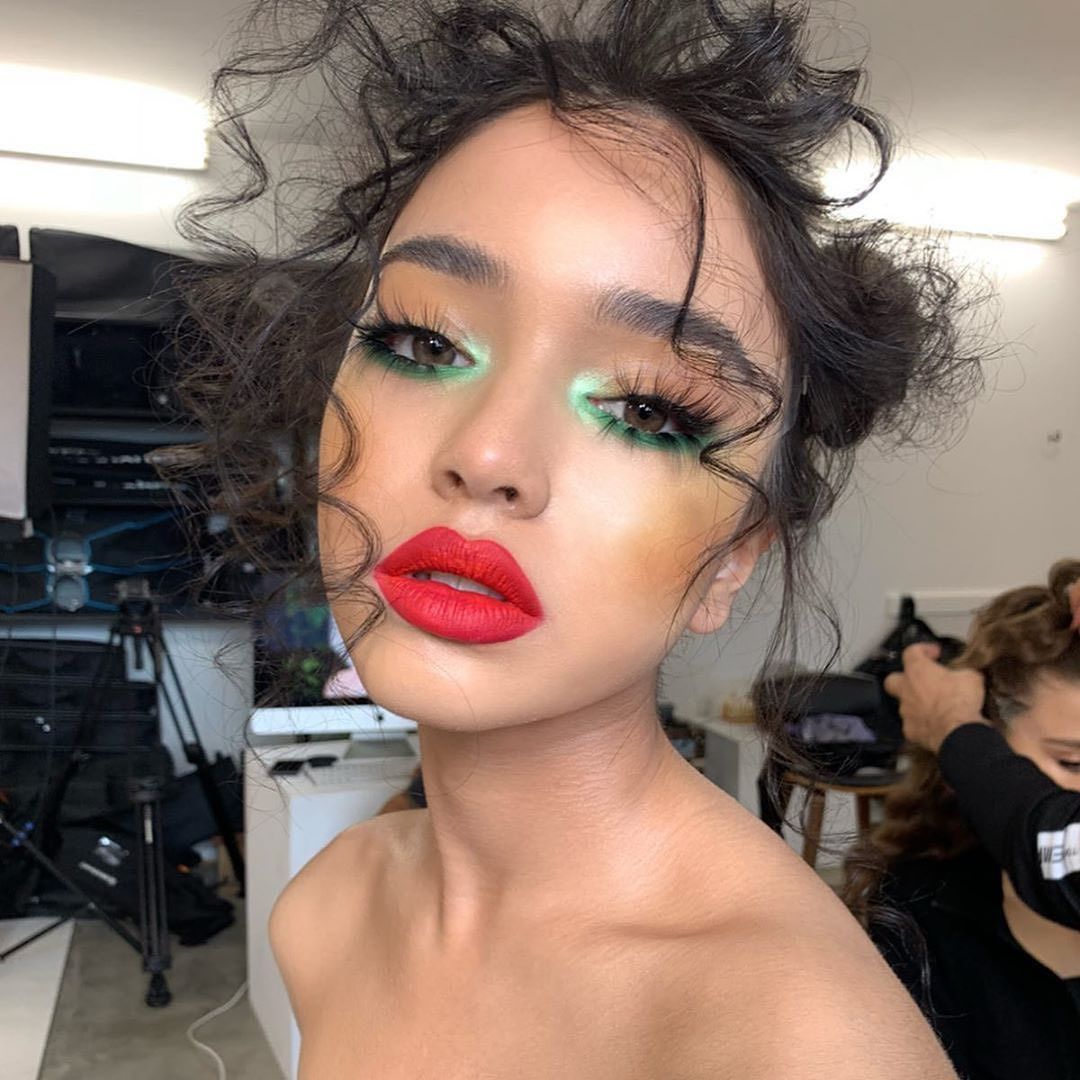 This green metallic is perfect if you want to amp things up just a little bit. Bringing the shimmer into the inner corner highlights the whites of your eyes, so focus your shadow there, extending a bit of the color on your upper and lower lash lines.
20. Rainbow elegance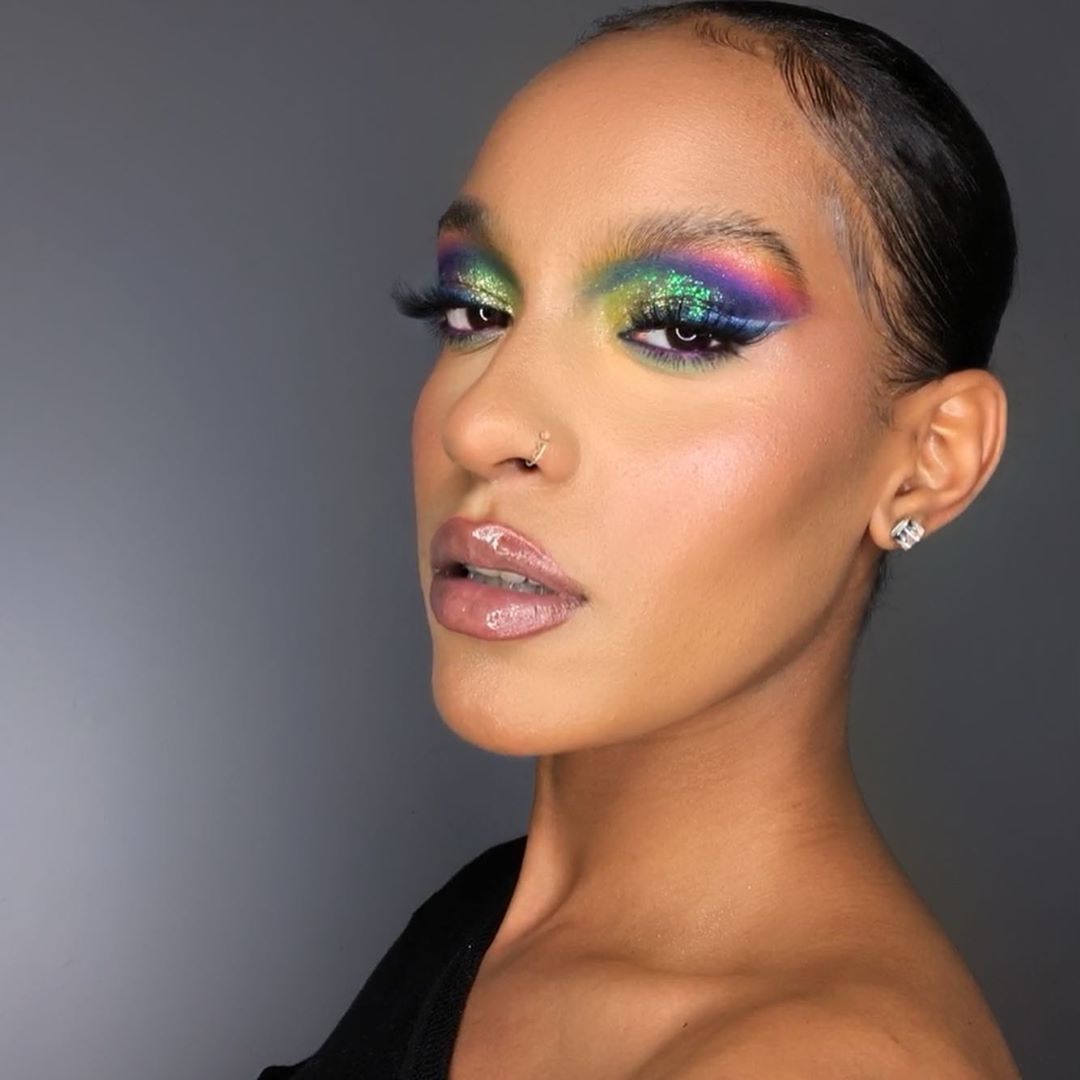 When it comes to this look, no detail was spared. The results are anything but boring, all thanks to the outlandish metallics. Thanks to them, this makeup looks like a work of art that grabbed us right by the faces and made us look!
We hope that you are feeling inspired to try out some of our suggested ideas for metallic eyeshadow. We would love to hear from you in the comment section!