It's all about celebrating free speech, innovation, and embracing our wildest imaginations today. So, with the right to wear odd lipstick shades, it's only fair that we get on board. And we have to admit, the bold edge-factor that comes with a look of wildly unnatural elegance is reeling at us: blue lipstick.
From Fenti Skin to MAC Cosmetics to Urban Decay, from leading makeup brands, the hue has been featured across numerous social networks. And in such a chic way, Rihanna was seen wearing shades of blue on the red carpet, telling us all that we shouldn't be so quick to ignore the color.
When you don't feel like doing the best for your makeup, the best time to put on blue lipstick is On the eye shadow, you should lie low and go more delicate on the contour. Since your mouth will do the talking, you won't need anything more. Give this hue a shot, from Midnight Blues to Deep Teals. There is a great hue for every look or mood. Enjoy the top-picks from us!
1. Let me dazzle you with my brows and lips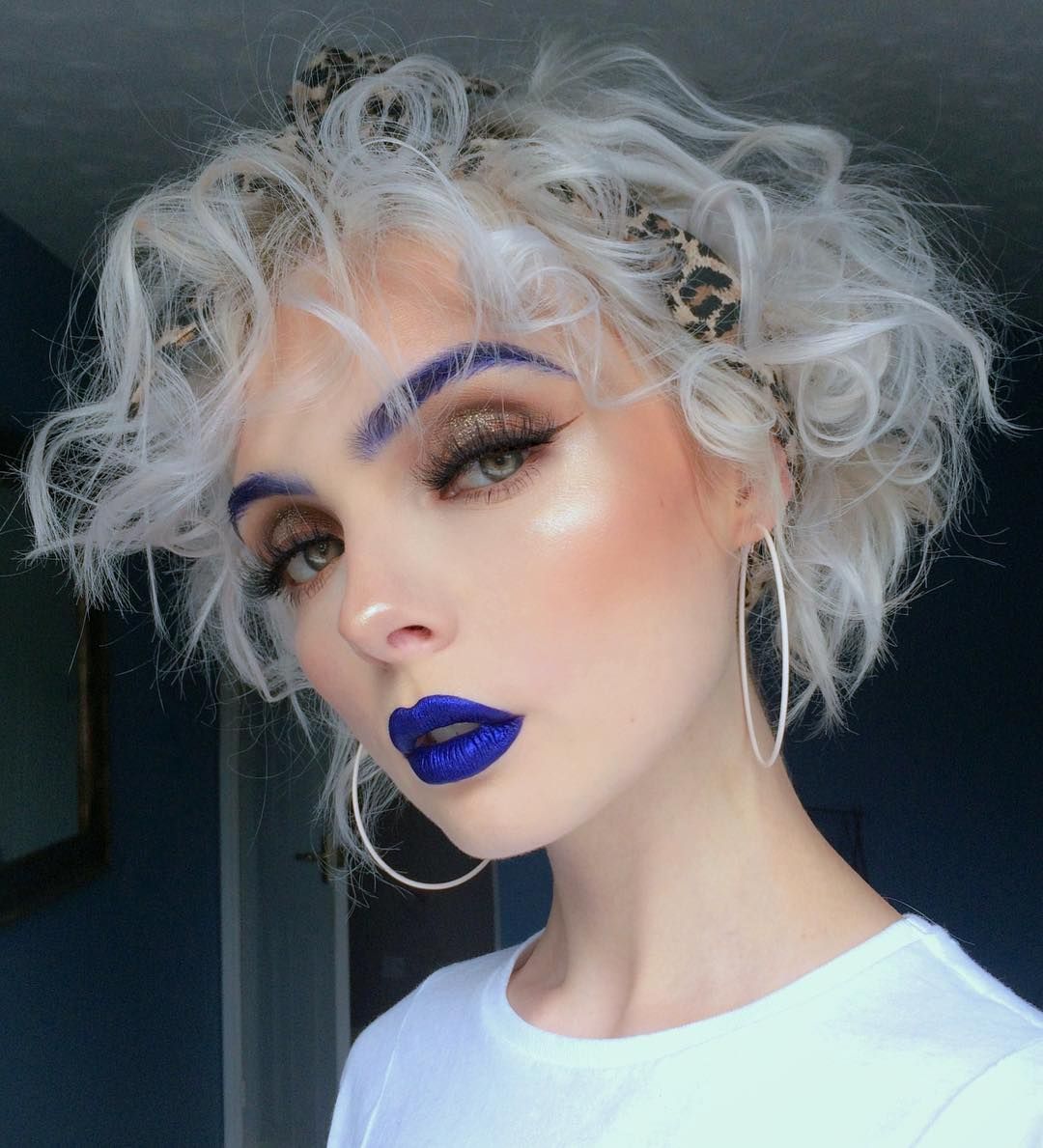 This lady is certainly one of the fearless ones who aren't afraid of a statement shade. The brows and lips are the focal points in the look which has grabbed us right by the faces and made us stare. The edgy blue tones are combined with soft peachy blush, a touch of highlight, and a very elegant winged eyeliner.
2. I just came back from the Milky Way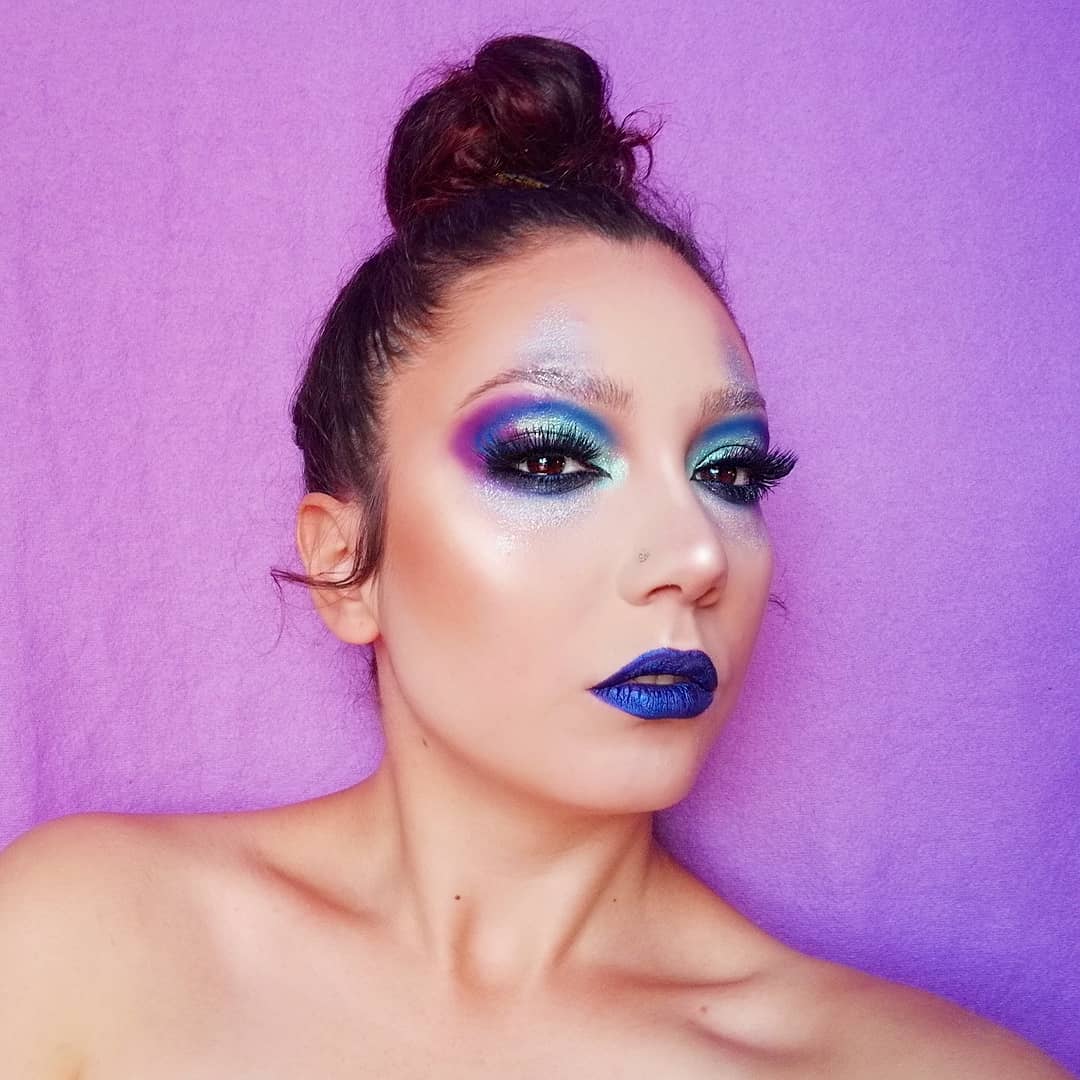 Make no mistake, blue at its best is attention-grabbing. And this girl certainly knows how to create a work of art on her face. Just like the Milky Way, this look is totally outlandish, with dreamy, multicolored splashes and blue lips that mesmerized us all the way. We inspire you to be just like her, a daring blue babe that isn't afraid to express herself beyond the norm.
3. A night in Autumn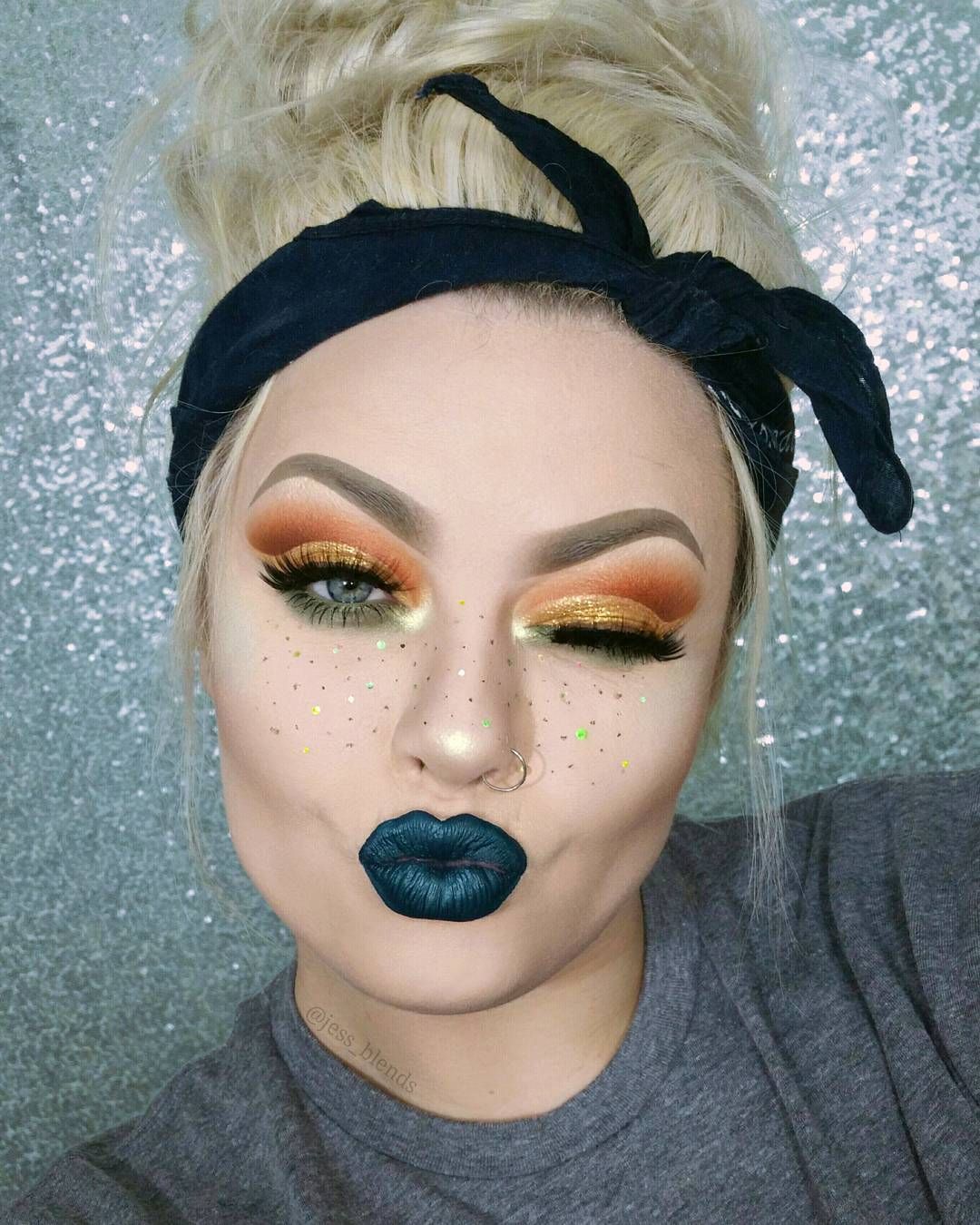 This wildly unnatural beauty look is a great option for a night spent partying under the stars. The bold blue lipstick creates an almost velvety look that is beautifully accompanied by earthly eyeshadows. The sparkling "freckles" are the cutest twist in this look that ties the look together and give a dreamy feel.
4. A look that might freeze you
Today's post it's all about executing artsy aesthetics on your face with blue shades and popping metallics. Create an out of this world look with smokey blue eyes and striking metallic blue lips. A look that will spread artistic flair and mesmerize many.
5. Sunkissed blue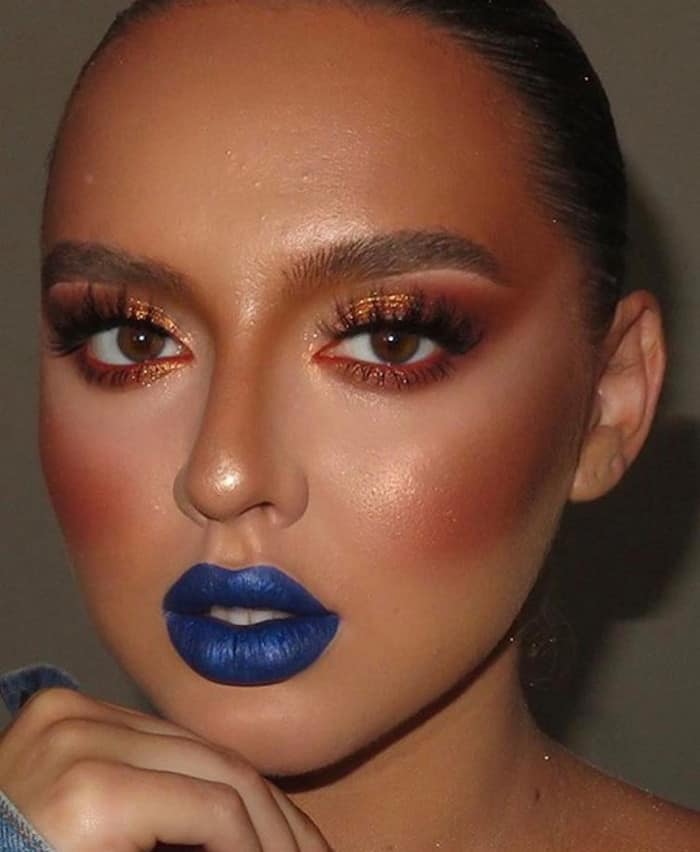 This girl is no joke when it comes to contouring! She nailed the bronzy effect, with smokey-goldish eyes and dramatic lashes. However, the star of this look is, of course, the beautiful blue lips. The matte lipstick makes a charming velvety feel and serves as an awesome statement accessory with a unique appearance.
6. Space buns and teal seduction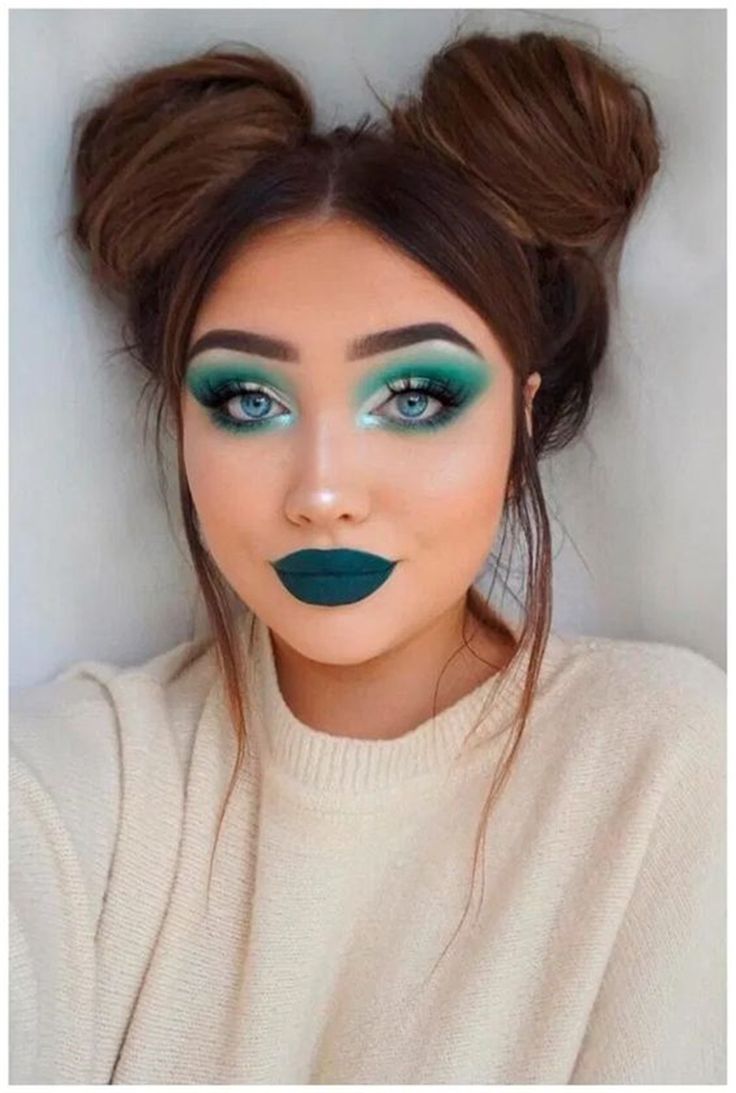 When it comes to creating a blue makeup look, this girl has nailed it! The beautifully blended teal eyeshadow creates a totally outlandish smokey effect with a touch of blue highlight in the inner corner. This look is anything but boring, and the dark-teal lips are proof of that.
7. Blue lips and a cat-eye that could kill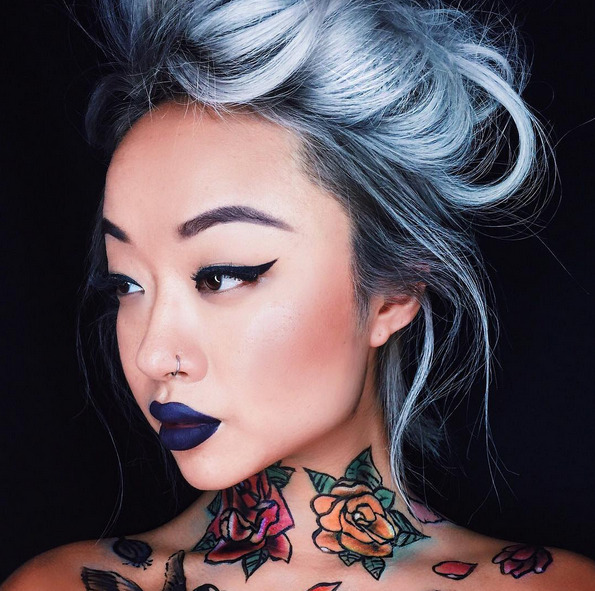 There's something about that daring edge-factor in blue color that we all crave for. A look that is sexy, sultry, and bold to boot. The winged eyeliner adds to the femininity and the blue lips to the boldness, full of mystery and depth. So go now, create this look, and wow everyone.
8. Pink and blue heaven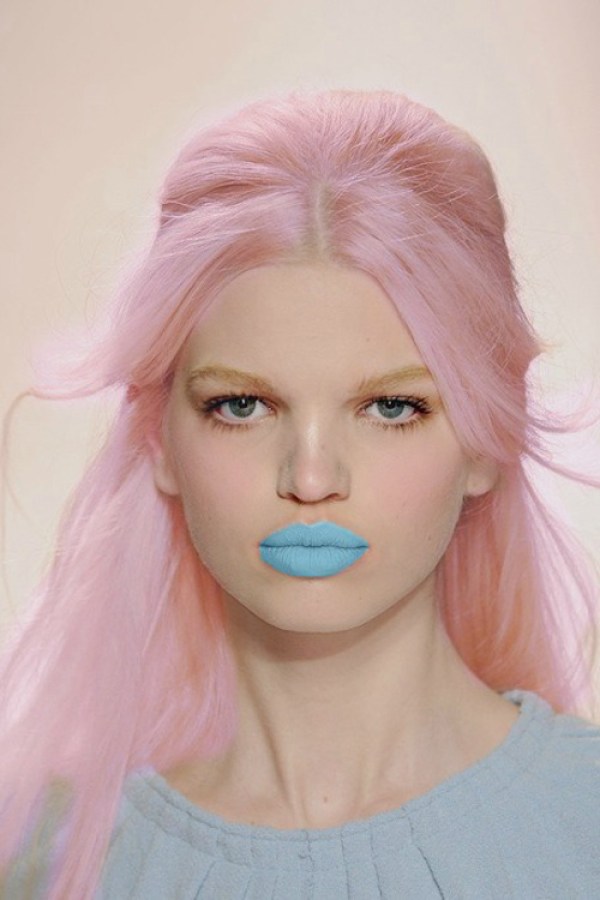 This is such a great inspirational idea that goes beyond the traditional makeup norms. This girl looks like she came straight down from Heaven and blessed us with this 'out of this world' look. Her cotton candy hair and pastel blue lips are something that you should definitely consider doing.
9. In a world of nudes and blues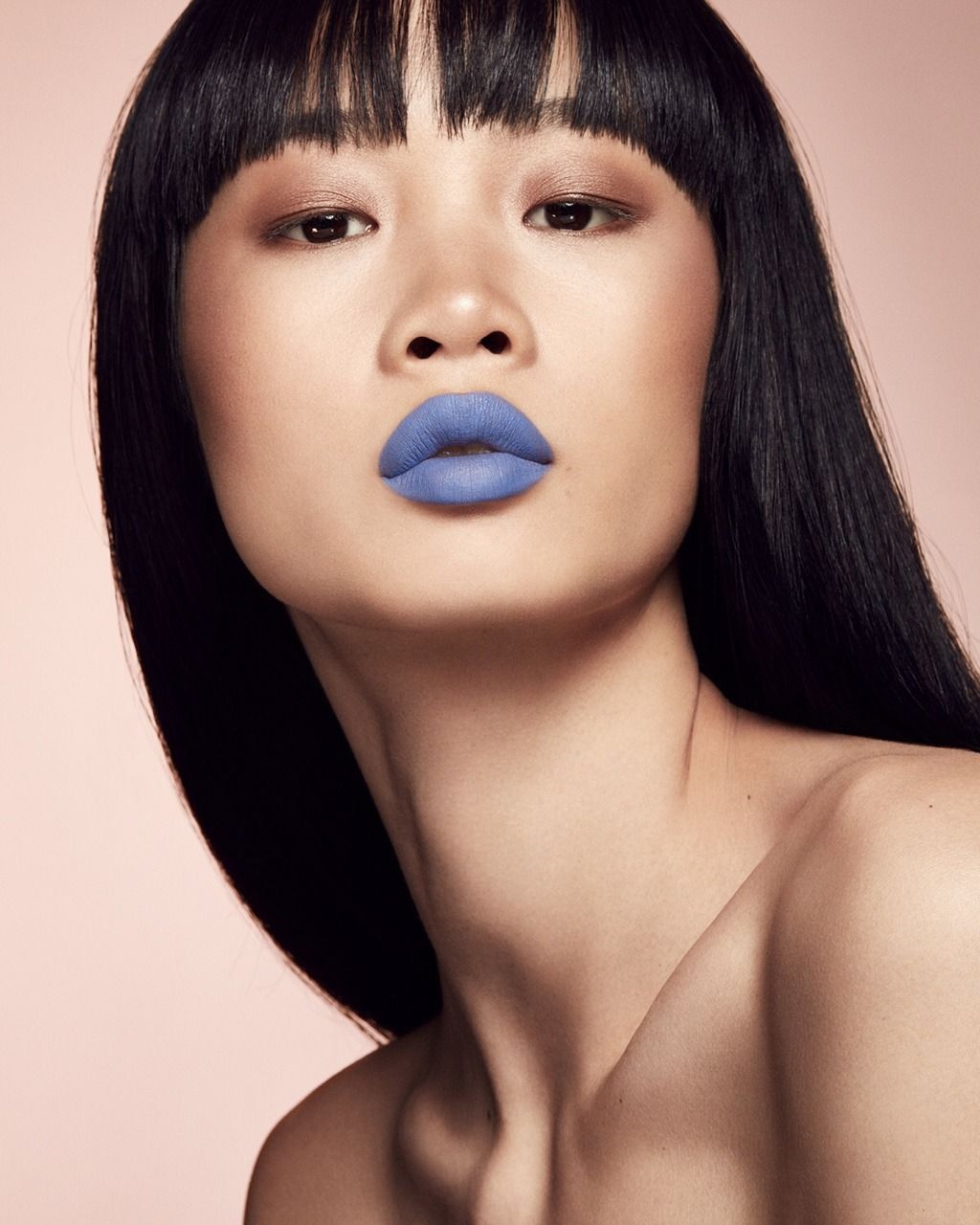 The best thing about blue lipstick is that you can get away with minimal makeup on the rest of your face. A little contouring and nude eyeshadow go a long way with a blue lipstick combo. This matte lipstick is definitely to die for. It is a beautiful pop of color with a velvety feel and modern touch.
10. I brought the sea with me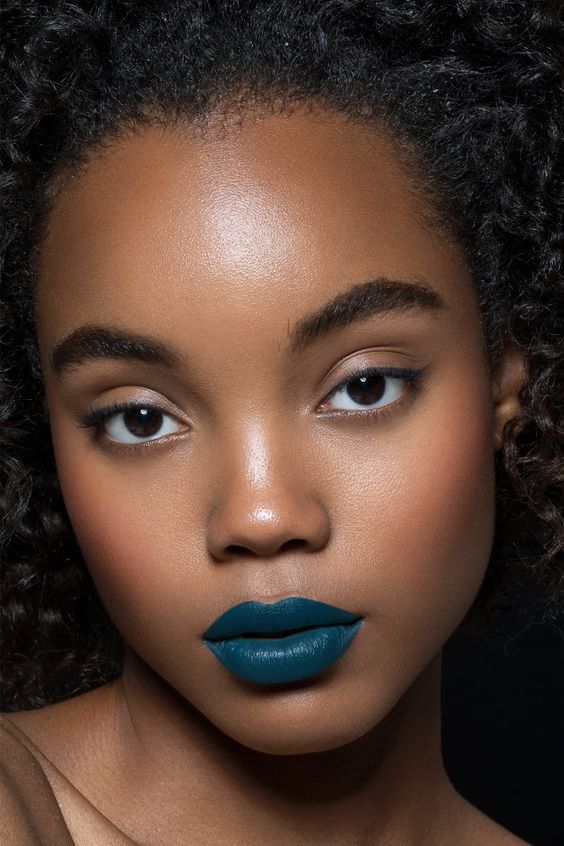 Blue lipstick is universally flattering and super cute. We love that it flatters any skin tone and creates a dazzling and elegant effect within 5 minutes. So if you want to stand out in a crowd and still look natural, time for blue lipstick!
11. Mermaidy aesthetic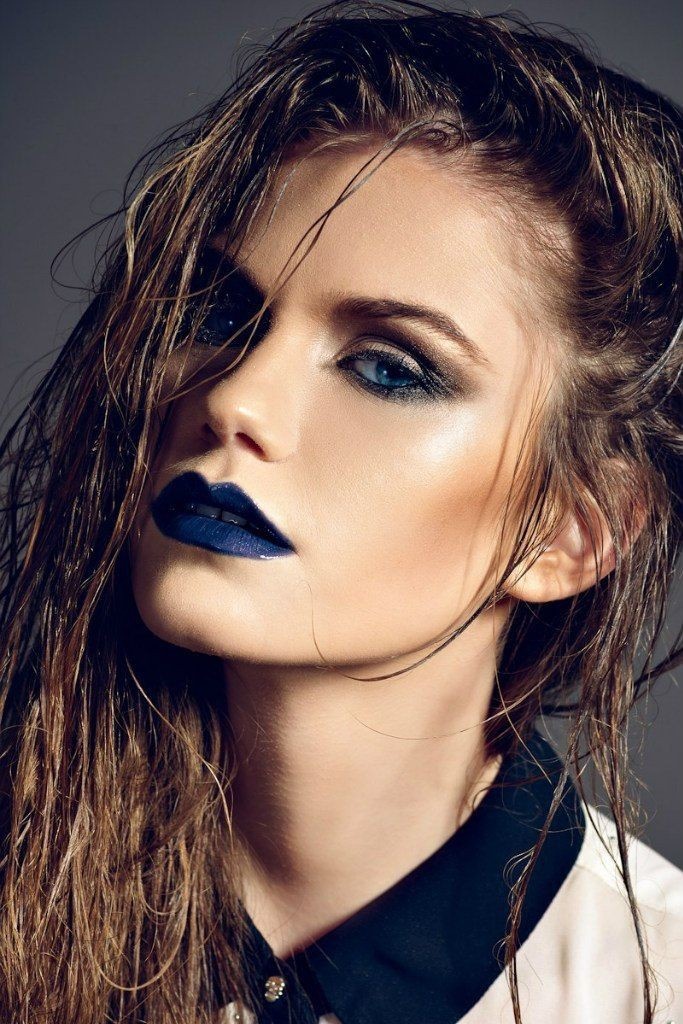 Create this mermaid-inspired look and take it into the cool-girl territory. The wet hair contributes to the edginess of the makeup. The striking blue lips are combined with a little contour for added dimension and dazzling smokey eyes for a head-turning effect. A truly unique look that deserves to be tried out!
12. Neon me baby!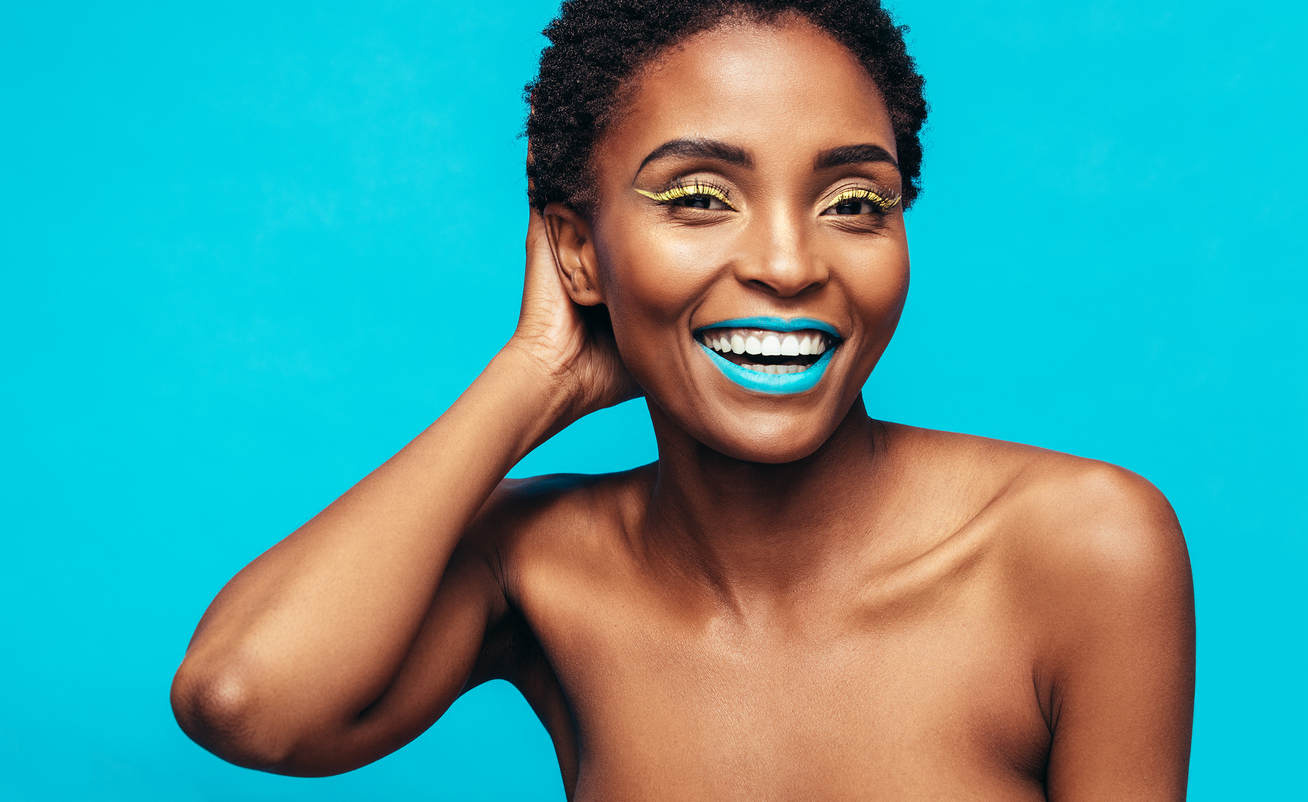 Bright blue lipstick with yellow eyeliner is definitely a look you need to be considering about, especially if there's a party in the near future. Why not, right? If you are in the mood for bold statements and vivid makeup, you should totally go for it. Be bold, brave, and beautiful!
13. Strike me with that pastel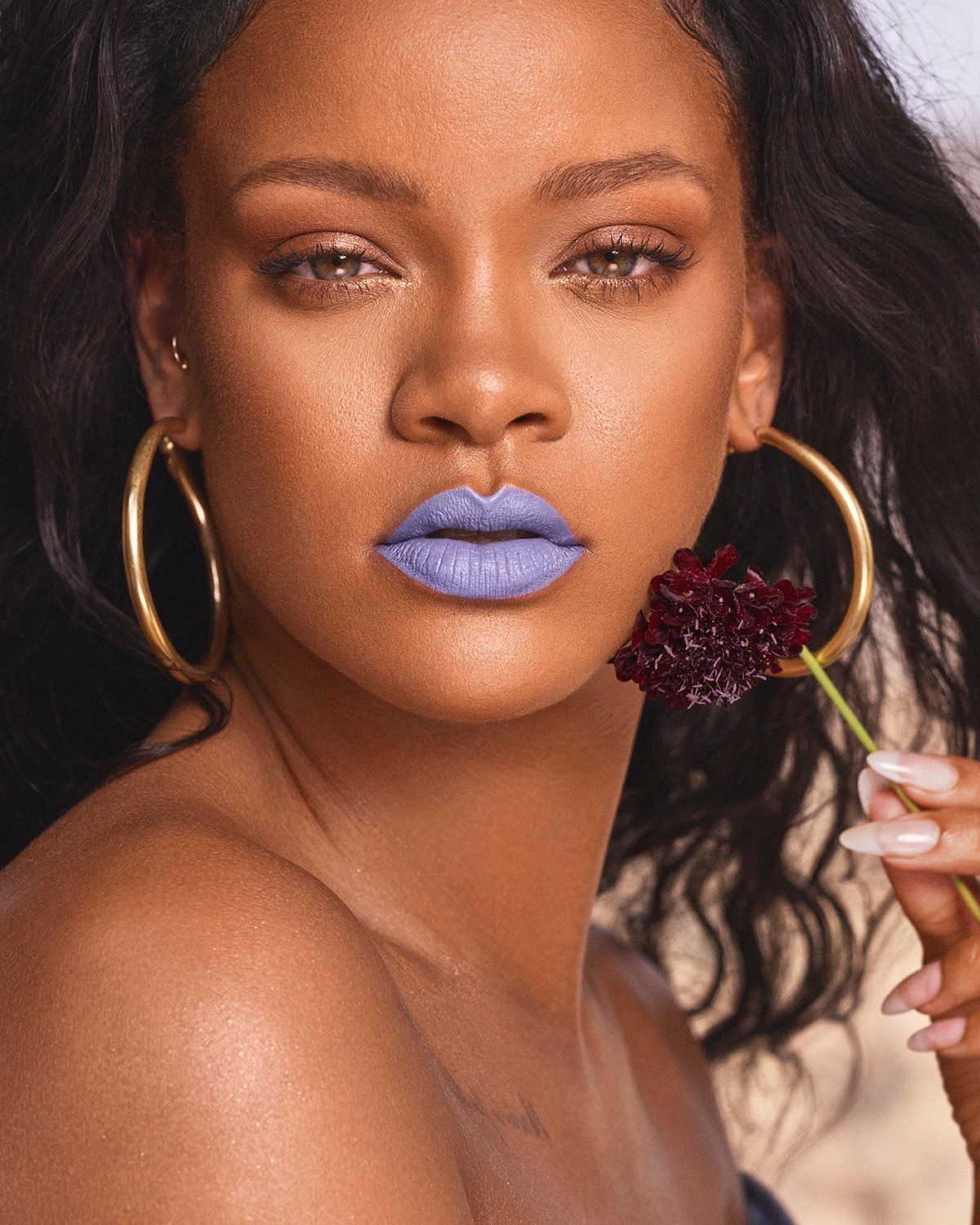 This post wouldn't be much of a "blue lipstick inspiration" post without Rihanna included. The magic of a blue lipstick is that you can pull off a striking makeup look with minimal effort. You can basically put no makeup and let the blue lipstick do its magic. Rihanna definitely knows what's up.
14. Light the way with your blue magic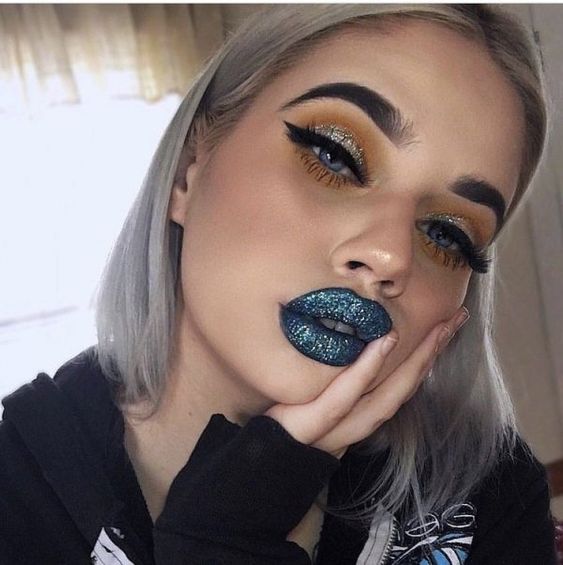 Silver hair and blue lipstick is the perfect combo, and this girl is rocking it! Combined with a seducing cat eye, yellow smokey lids, and a lot of shimmers, this look is the epitome for a bold, striking makeup mood!
15. Blue positivity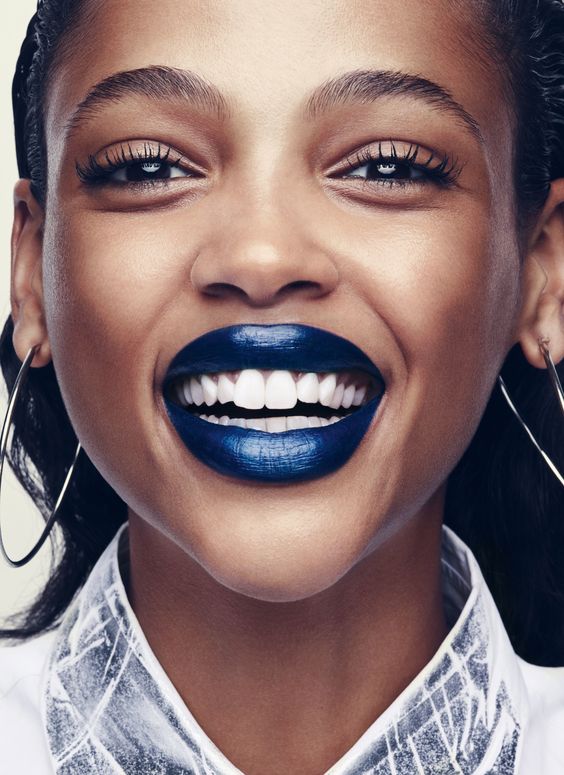 Little mascara can go a long way when it's combined with blue lipstick. And who needs anything more with makeup like this, right? Thanks to the beautiful, striking blue lipstick, your eyes will be magically accentuated with astounding results. Step outside the comfort zone, smile, and rock the blue!
Do you like our choice of ideas for the blue lipstick makeup trend? We would love to hear from you in the comments! 'Till then, have a great day and go for the blue!