Terracotta or clay pots have been around since ancient times, albeit probably not in the shape they are known today. They are excellent containers for most plants, made from cheap material, are easily mass-produced in various shapes and sizes, and are incredibly affordable and excellent for most plants. What's not to like? Perhaps you dislike the standard, boring shape of the clay pot itself? Maybe. And maybe you'll change your mind once you learn all the amazing things you can create with that dull-shaped little pot.
Homemade crafts and projects are quite popular among many people, yet few of them actually try to recreate them for themselves. Perhaps it is because there is always the chance of messing the project up and loosing, rather than gaining something. That is one of the nice things about terracotta pot projects, they're very cheap to try out, the whole family can get in on the action, and even if you make a mistake or crack a pot, a getting a new one won't break your budget.
And if these arguments didn't convince you to try and create some terracotta pot crafts, then we hope that the ideas and tutorials from our list will.
1. Clay Pot Critters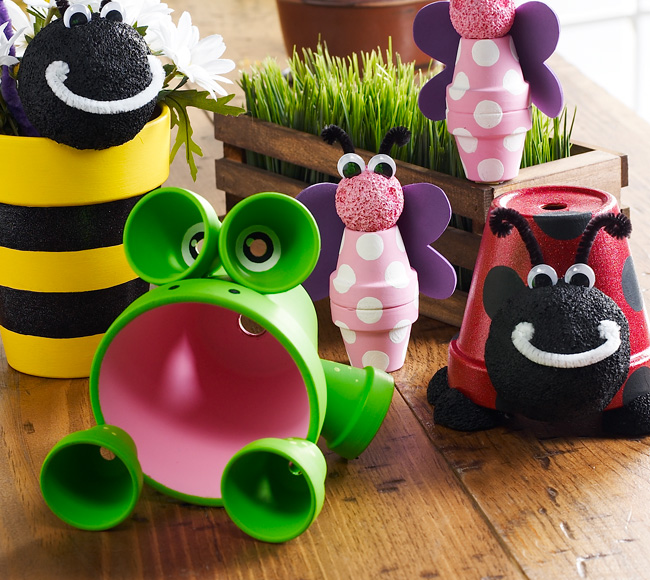 Just look at these cute critters. Now imagine making them with the kids and looking upon them fondly as they decorate your home or backyard. And these are just the tip of the cuteness iceberg. Find out how much more you can create.
2. Bubblegum Machine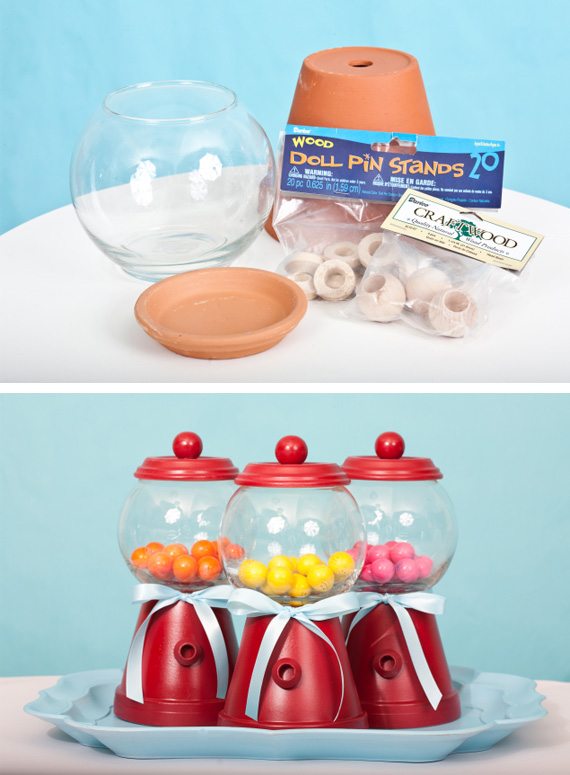 The older generation certainly have fond memories of running to the local store and getting their bubblegum from these vintage gumball machines. If you're lucky you might find a few of these relics in some old, old store, but if you or someone who you know is feeling nostalgic for the old days, making and gifting this sweet project is a definite smile-inducing item.
3. Essential Oil Diffuser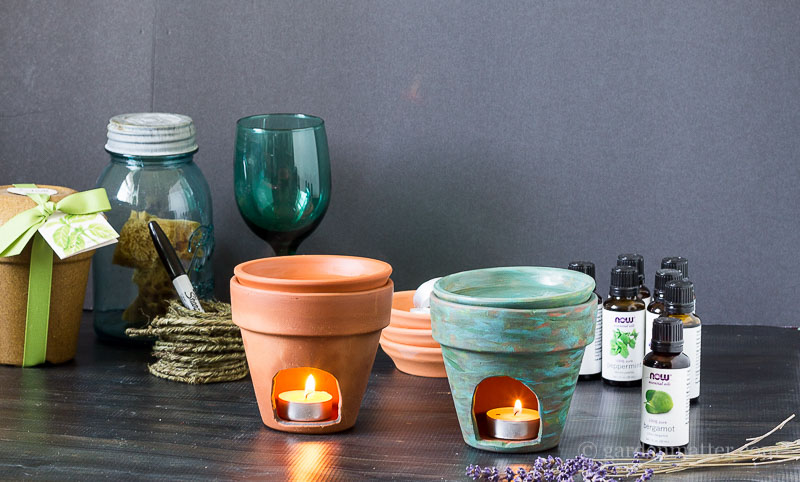 Have you noticed that some essential oil diffusers are made from clay… Just like the small terracotta pots. And they are much, much cheaper than small oil diffusers, which don't actually allow you do be creative with. With terracotta pots, you can customize them to not only make your home smell lovely but also make it blend with your home decor.
4. Dirt Pudding Cups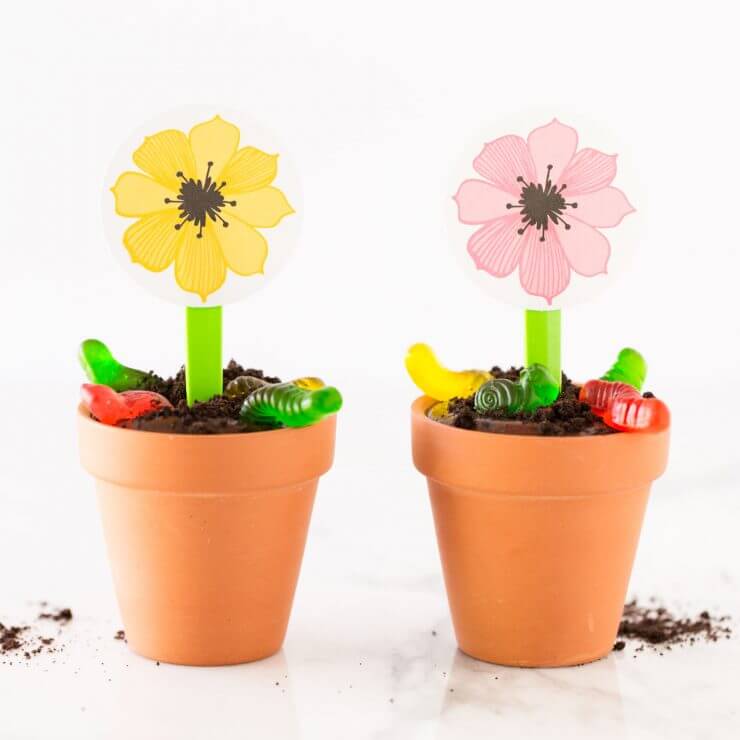 Have you seen those prank foods that look like one thing but taste like another? Some are easier to make than you think like this flower pot dirt pudding. It makes eating "dirt" much more believable when you eat it from a clay pot… And don't forget the (gummy) worms. A great party favor, wouldn't you agree?
5. Wind Chimes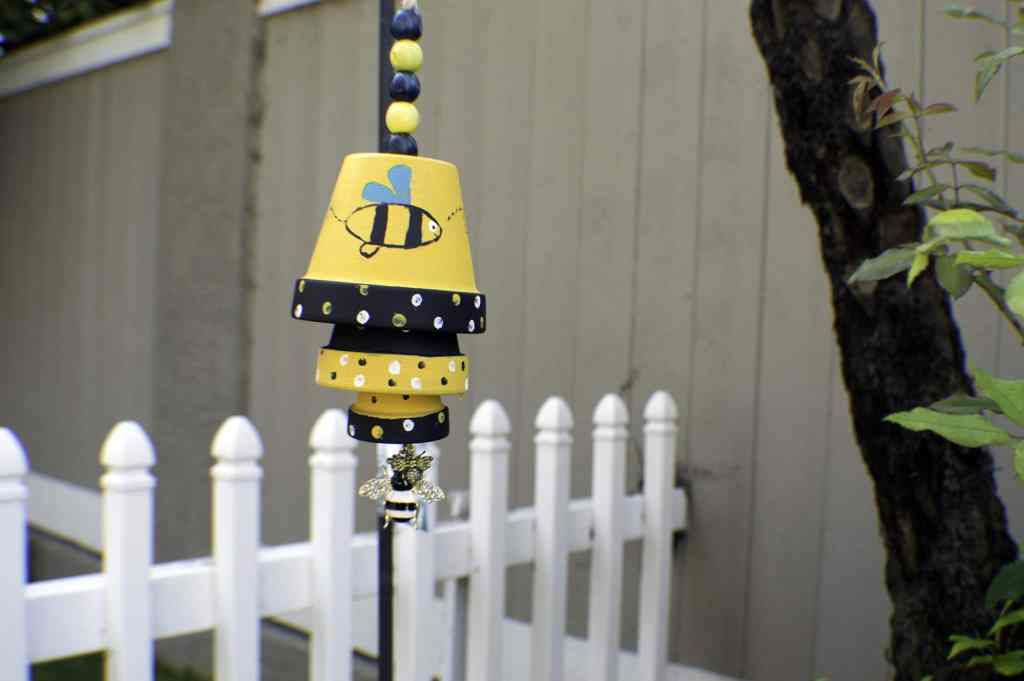 Wind chimes. You either love them or hate them. And if you do like them, you probably have wind chimes you prefer more than others. And yes, we\re talking about the materials they're made from. Some like the dull sound of wooden chimes, others prefer the melodic high pitch of the metal chimes. What sound do terracotta wind chimes make? Make them and find out. We're sure you'll like it,
6. Cupcake Stand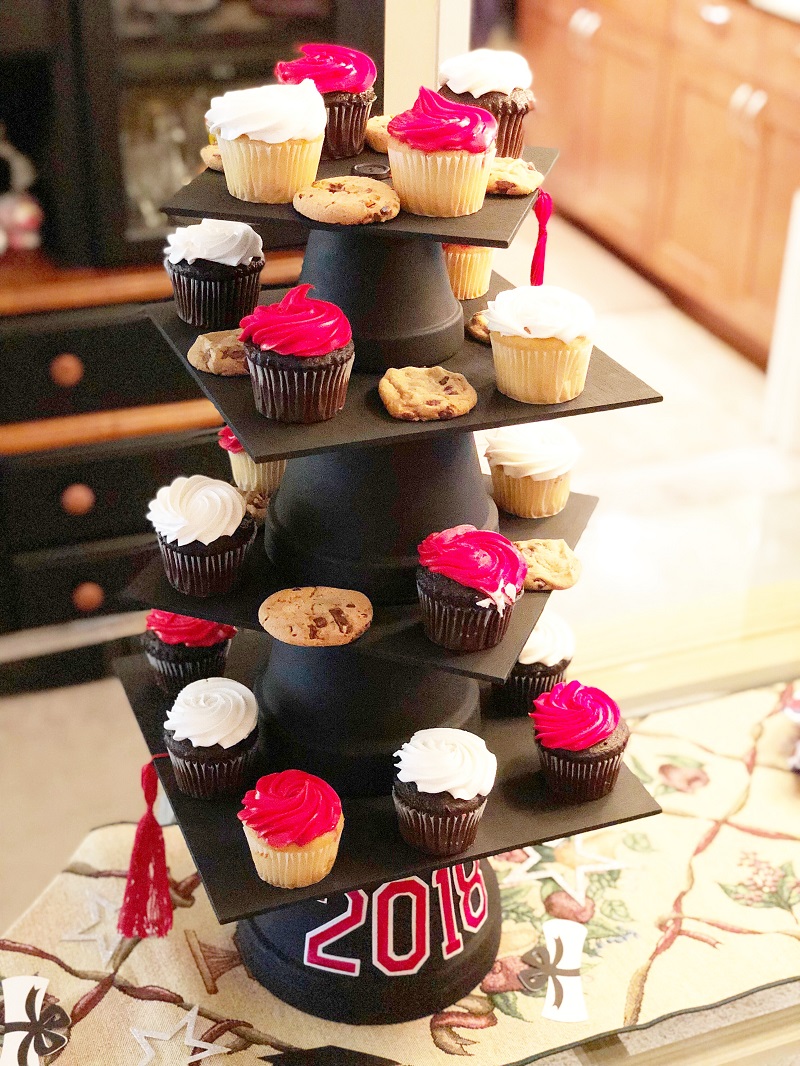 Honestly, cupcake stands are taken out and used for special occasions, like birthdays, graduations, or anniversaries. And they might not actually fit with the theme of the celebration. Yet with a couple of dollars, you can get terracotta pots and make new cupcake stands that you can repaint afterword or even throw away.
7. Topsy Turvy Planter And Bird Bath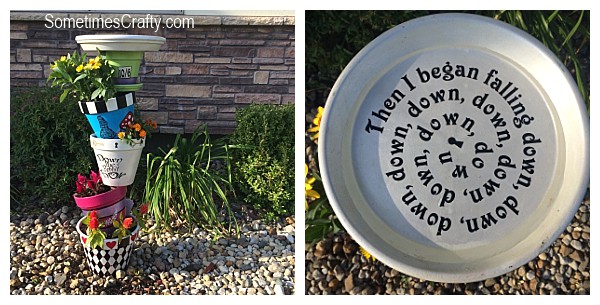 Have you seen stacked planters that look well balanced, but at the brink of toppling over? These topsy turvy planters are quite a statement piece for the yard, yet they're incredibly easy to make. And you can always get a two-for-one deal by turning the planter into a birdbath.
8. Patio End Table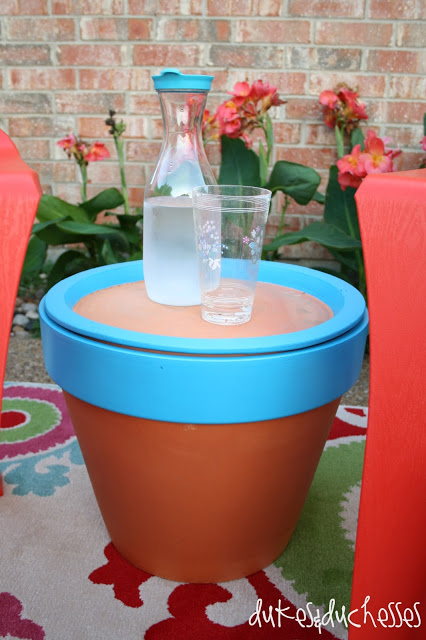 What kind of patio table can last the longest while exposed to the elements? Made from wood? Bamboo? Steel? Glass? You can check the facts on those materials, or you can go for the tested and tried terracotta patio end table. No muss, no fuss, and great for holding your drinks and snacks while relaxing in the yard.
9. Garden Lighthouse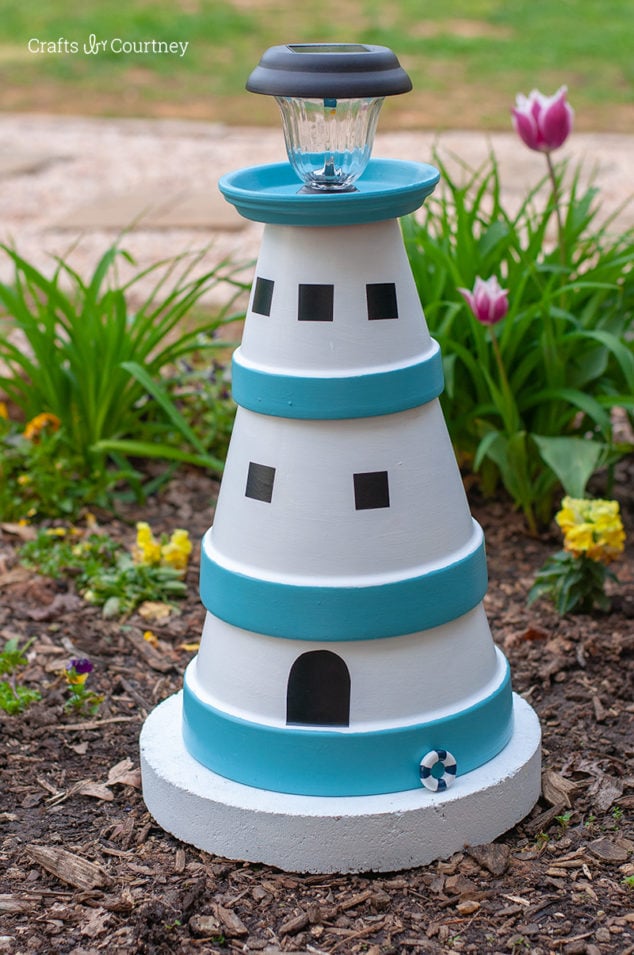 Looking for an idea for some cute and functional decor in the backyard? This adorable lighthouse light has it all. With 3 different sized terracotta pots and a small light of your choosing, this little lighthouse can be the newest decor addition to your home in no time.
10. Terracotta Pot Succulent Wreath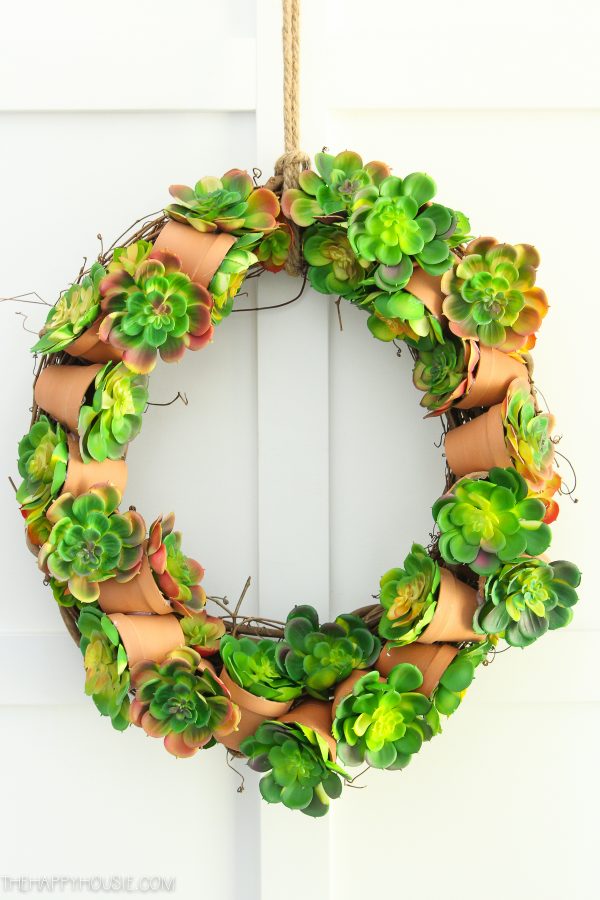 Succulent plants are all the rage today, probably due to their low maintenance and lovely appearance. But, keeping them in pots around the house can get a  bit boring, even with succulents. Do something exciting and make this succulent succulents wreath.
11. Buffalo Check Gift Pots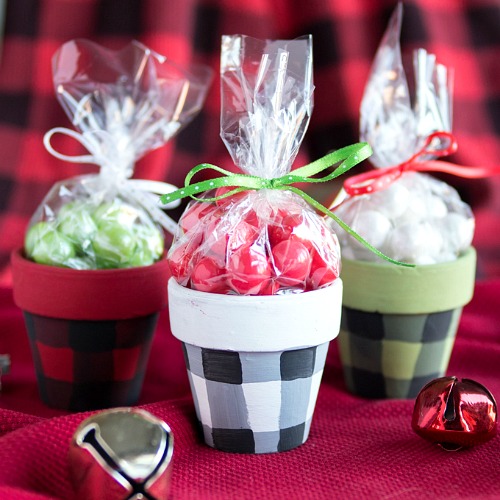 How a gift is packaged can be just as important as the gift itself. And if you ever wondered how to do some unique packaging for candy gifts or party favors, then you should check these buffalo check gift pots. So cute.
12. Energy Efficient Heater
Everyone loves money saving solutions, especially when it comes to energy and heating. This project might look and sound too good to be true, but if you live in a small apartment or have a room that never seems to heat up sufficiently, you just might solve your problem with a few terracotta pots and some candles. It looks decorative and its functionality might surprise you.
13. Terracotta Fountain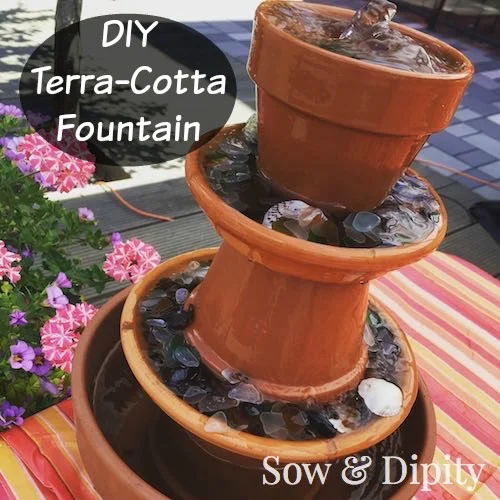 Nothing enriches the backyard more than a lovely, calming water feature. Unfortunately isn't always considered an affordable item to get, especially since it only has a decorative purpose. Fortunately, there are many ways you can build your own fountain without putting a hole in your budget, and this lovely little terracotta pot fountain is just one of them you can try.
14. Candy Sombreros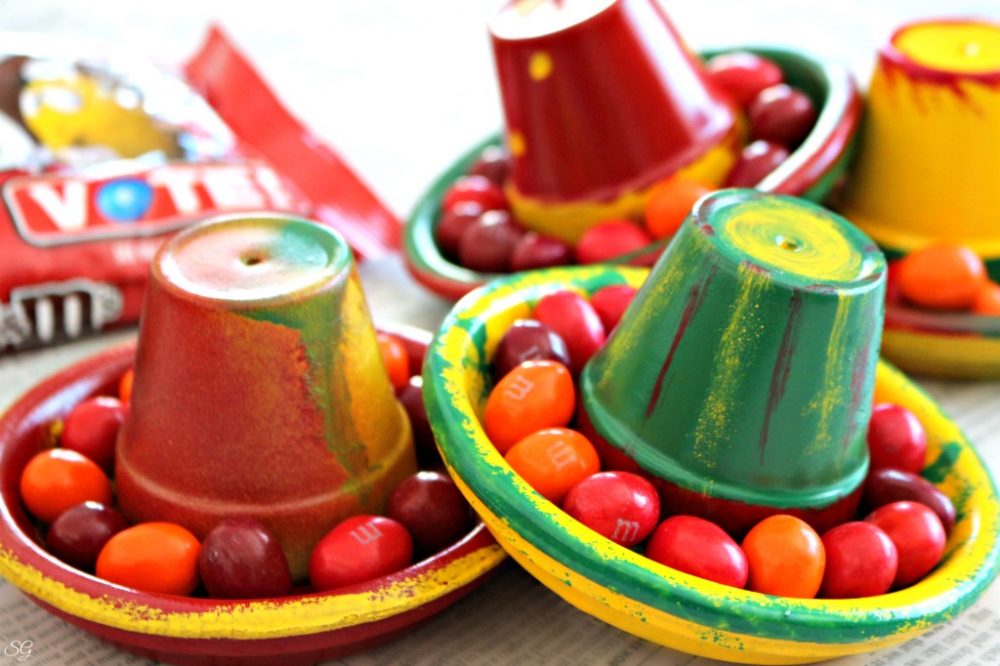 Here is a fabulous idea for your next Cinco de Mayo celebration or some other themed party, to make you the hostess with the mostest.  You can make a bunch of these sweet clay pot sombreros and you can be sure that the kids (and the grownups) will absolutely love them.
15. Clay Pot People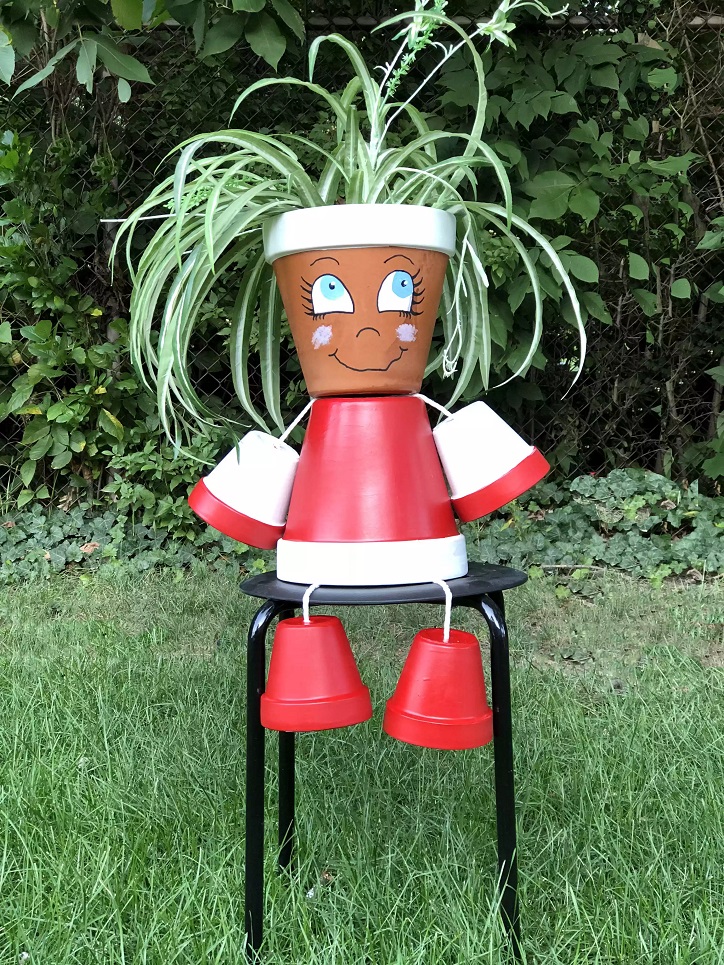 Clay pot people are a nice touch if you're looking for a more whimsical, youthful decor to your backyard. They also make a great project for the kids to make, be it for school or just for fun. You can create a whole city from these clay pot people, all you need is to let your imagination flow.
16. Jewelry Holder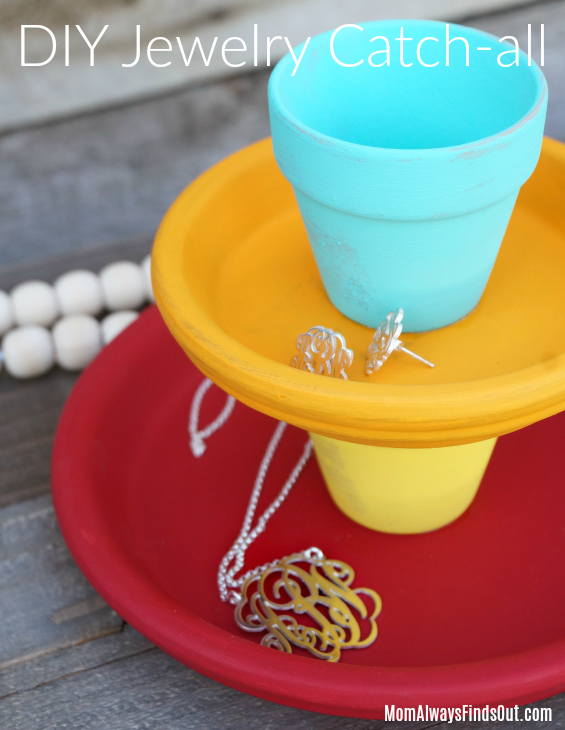 For those who love accessorizing keeping the jewelry neatly stored, yet always at hand and on display for faster choosing, can be a hassle. So having a convenient tiered jewelry holder like this colorful terracotta one will certainly make your accessorizing go smoother and quicker.
17. Claypot Smoker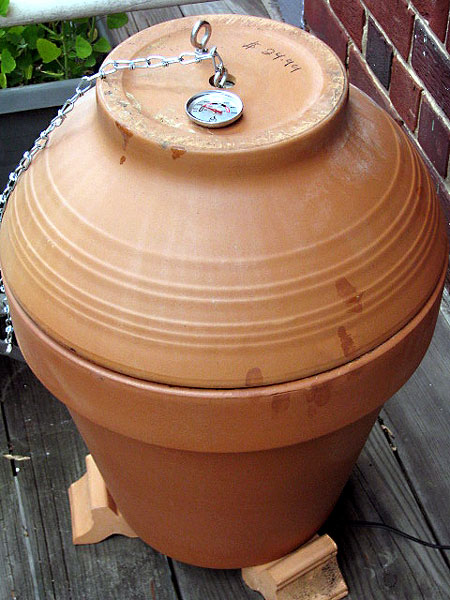 Certain aromas can make any food taste world better than when cooked plainly. The endless spices and various aromatizing cooking techniques are proof of that, like the ever-popular meat smoking technique. That's why we choose this project that BBQ chefs and meat gourmets will appreciate – a homemade smoker, that will make your meats cooked and smoked to perfection.
18. Terracotta Pot Doorbells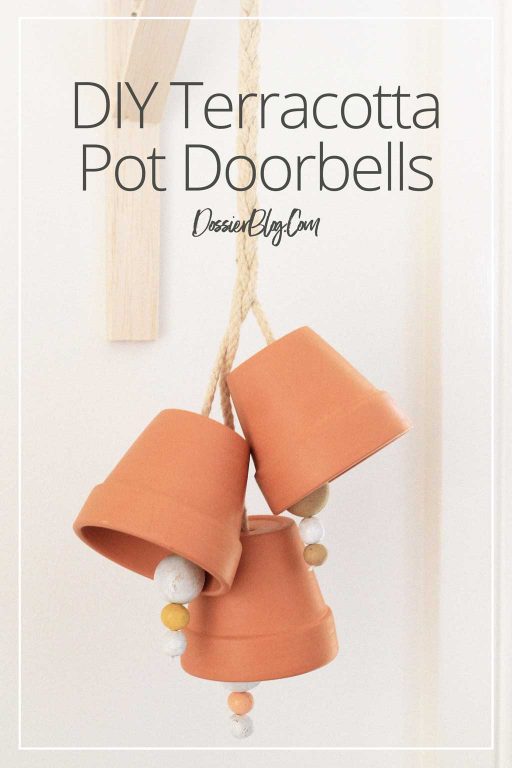 Do you have a big family that seems to go stealthily in and out of the home and appears in front of you, startling you every time? Instead of hanging bells around each of your family member's necks, hang these terracotta bells over the door and you'll be greeted with a soothing chime every time someone comes or goes.
19. Mini Fairy Garden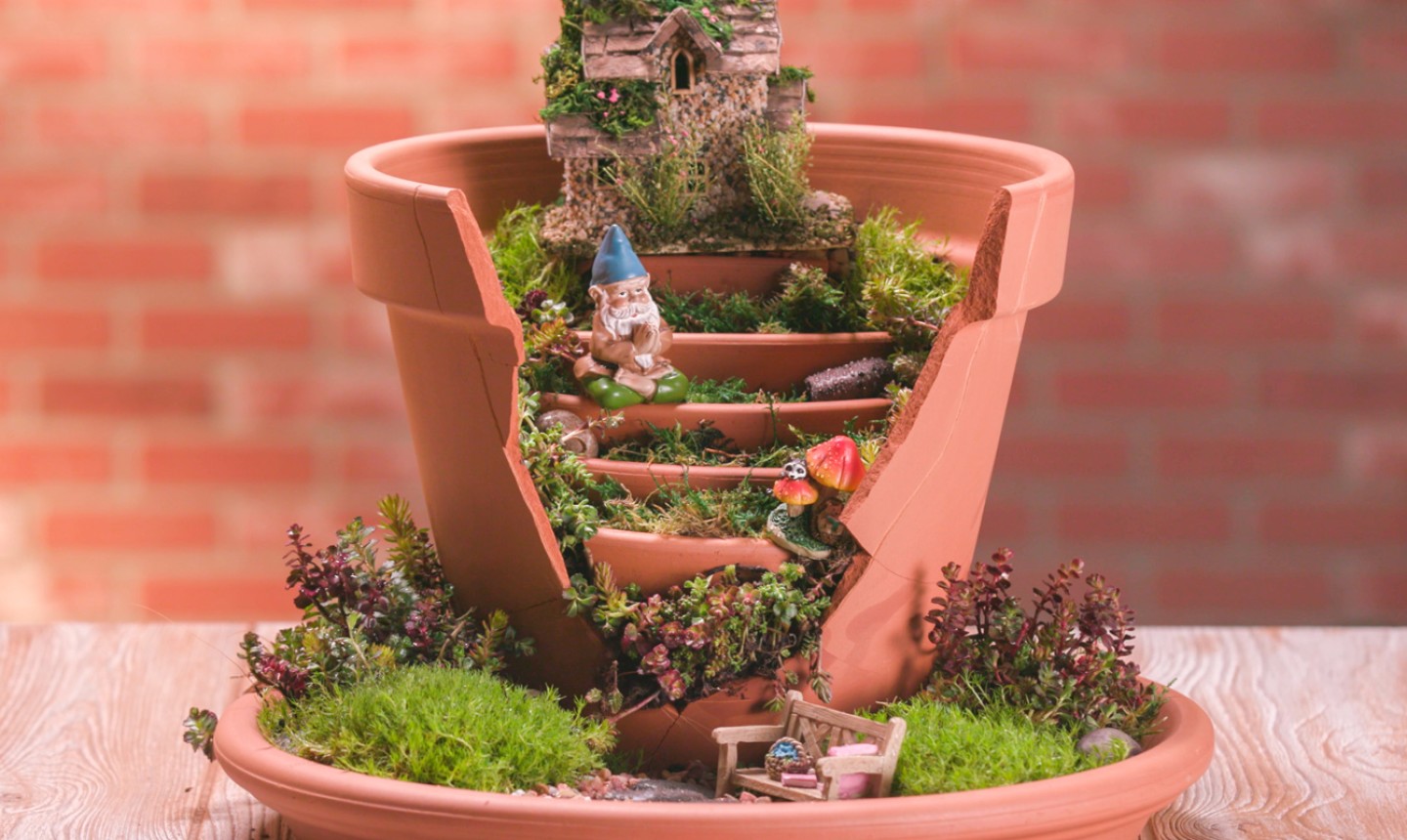 Small is beautiful, a fact is proven by just how much we find mini versions of everything so adorable. Case in point, this precious little fairy garden made from broken terracotta pots, some grass and moss, and your imagination. Try and make it, you might even get a visit from a fairy.
20. Love Bug Candy Dish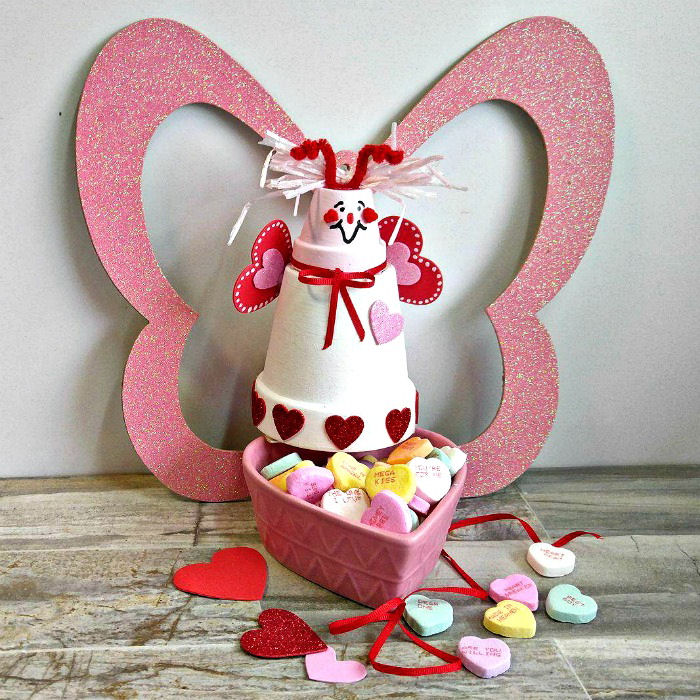 Any bowl filled with candy is a good-looking bowl, in our opinion, but if you're looking for something to make certain events and holidays even more special, then here is an idea to get you started. This love bug is great for Valentine's Day, but you can absolutely modify it to fit any other theme according to your needs.
That's all the ideas we have for you regarding terracotta pots, but that doesn't mean these aren't many more creative crafts to search for and try out. Do you have any terracotta pot ideas or favorite crafts? Let us know in the comments.