Free People is one of the most famous retail stores for boho clothing and bohemian fashion. The specialty women's clothing brand features the latest trends and vintage collection. When people look for a boho brand, Free People is usually on the top of their list. But just like the specialty brand, there are many more stores like Free People that offer bohemian clothes.
Today, we will talk about some stores that you can use as an alternative to Free People. There are many bohemian shops. The word Boho was indirectly created by the intellectuals, artists, and creative minds of the 18th century. They wore garments and clothes that today is vintage look.
Boho fans also wear these clothes as a protest against luxury brands and fast fashion. In the past, Free People became the voice of Boho styles thanks to some celebrities like Nicole Ritchie, Sienna Miller, Vanessa Hudgens, and Rachel Zoe.
Here are some more stores like Free People.
Anthropologie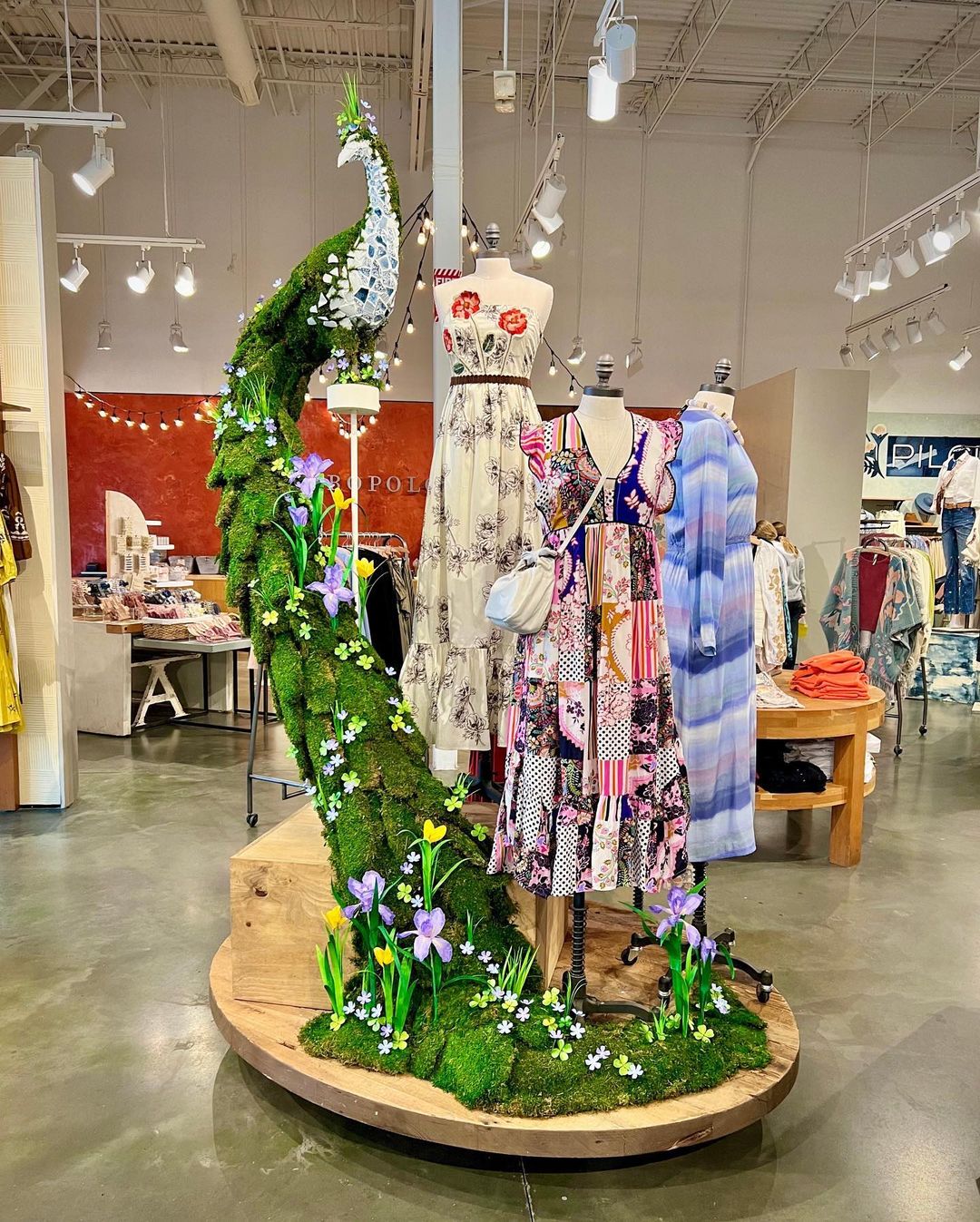 This is Free People's older and more mature sister. They carry a great selection of items that you can wear for an everyday look or for your office work. With the same playful and fun prints, Anthropologie has a more conservative approach to style. They put more attention to details, including embroidered frocks.
Reformation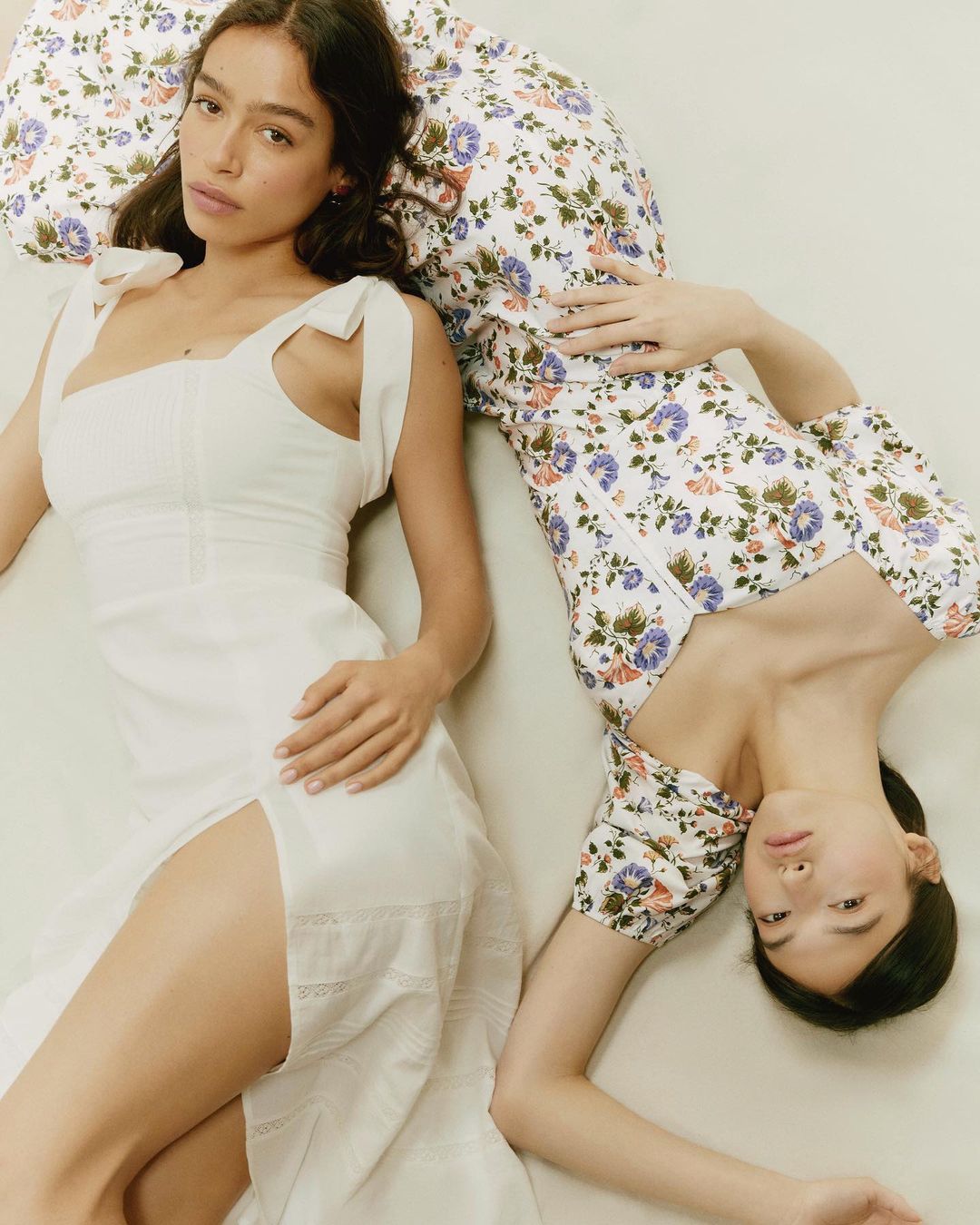 Fans love Reformation and its boho style. But more importantly, their approach to sustainable fashion. They do not use synthetic materials. Instead, Reformation uses natural, renewable, and plant-based textiles for their sustainable clothes.
And the thing most fans love, the fashion brand creates its boho collection from scratch. This way you know you can buy a unique piece that nobody else will have.
Urban Outfitters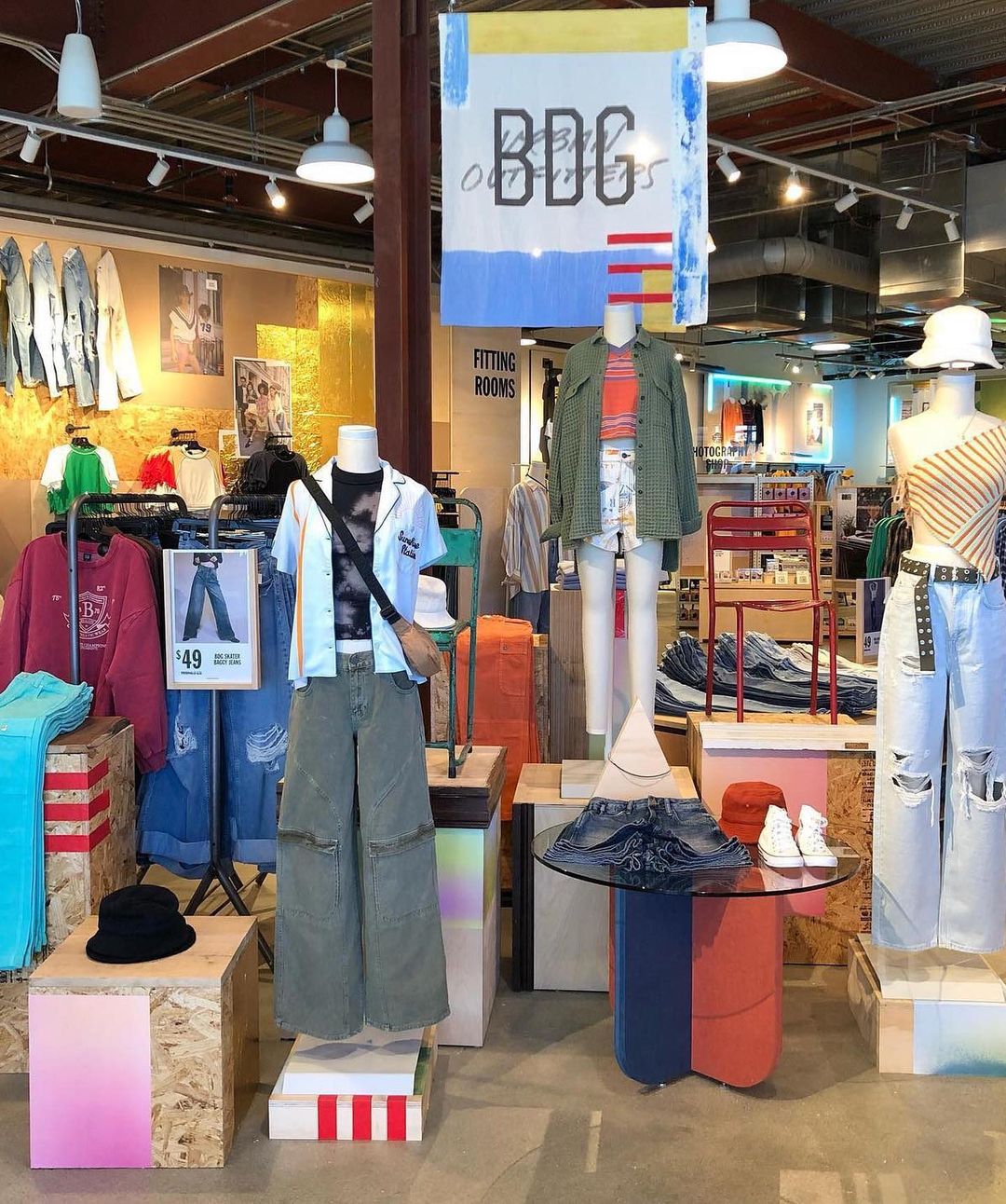 UO is another brand that is part of the Anthropologie and Free People family. They carry a wide range of brands and collections. You can surely find similar styles that you like there.
Spell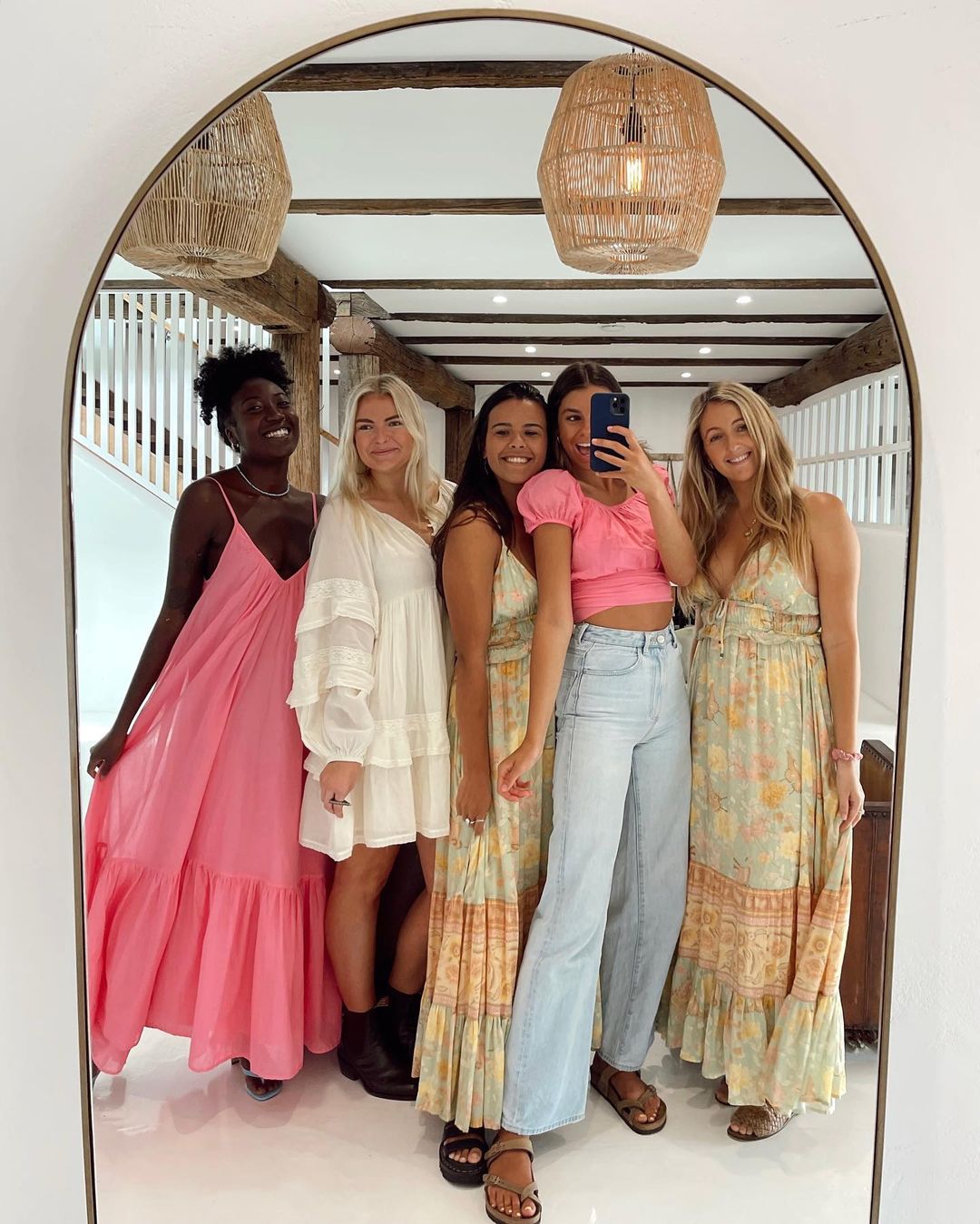 The iconic boho fashion label originates from Australia. But they also have a US website for shopping. Their collection features a wide range of beautiful boho clothing and boho accessories.
Fun fact: they even have a bridal section.
Show me Your Mumu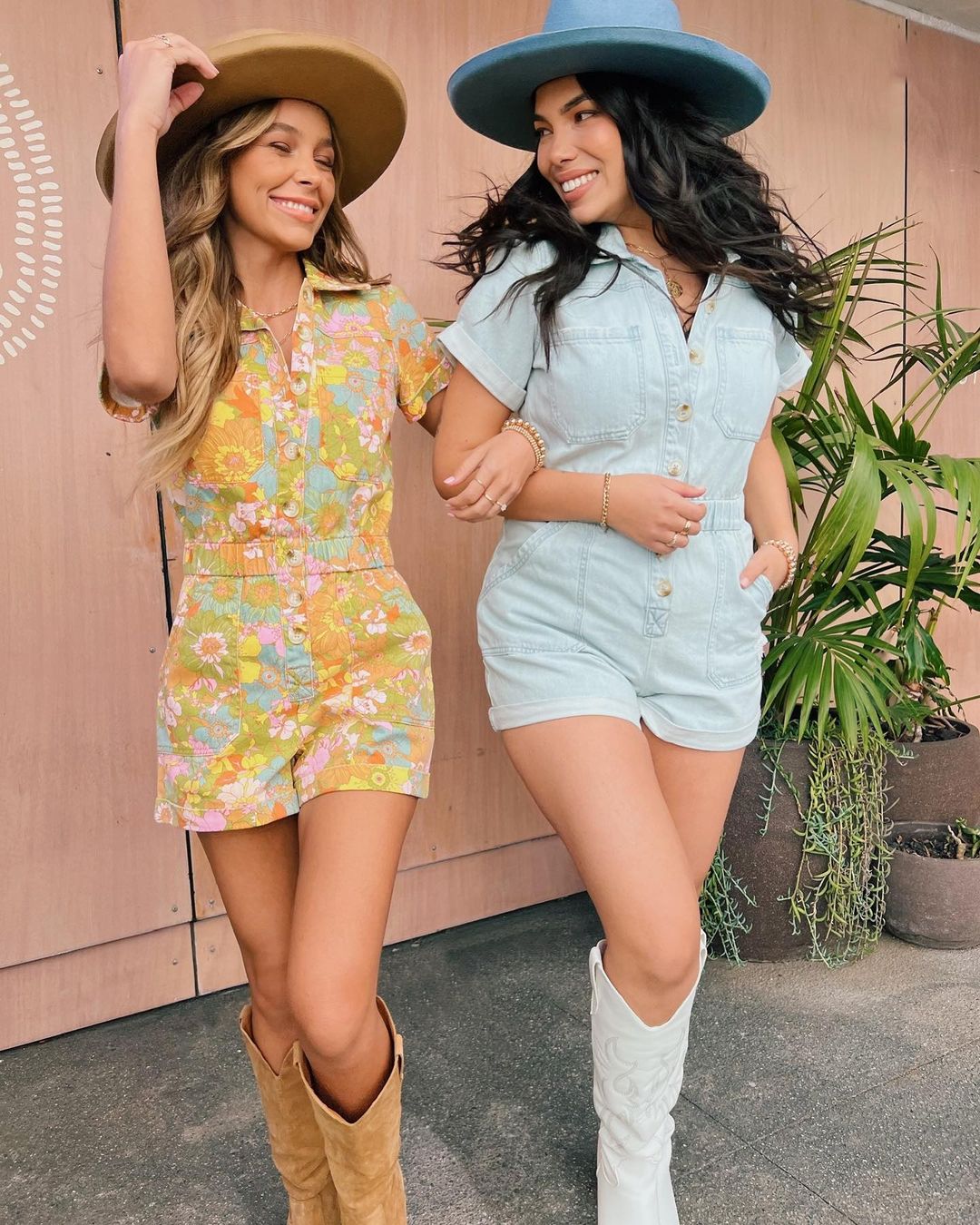 Do you love girly ruffle dresses? Well, this is your fashion brand for that. They have a huge selection of boho dresses and they love incorporating stripes and floral design.
They have made a name for themselves in the past few years as the place for boho brides. Yes, you can wear a bohemian dress to your wedding.
For Love and Lemons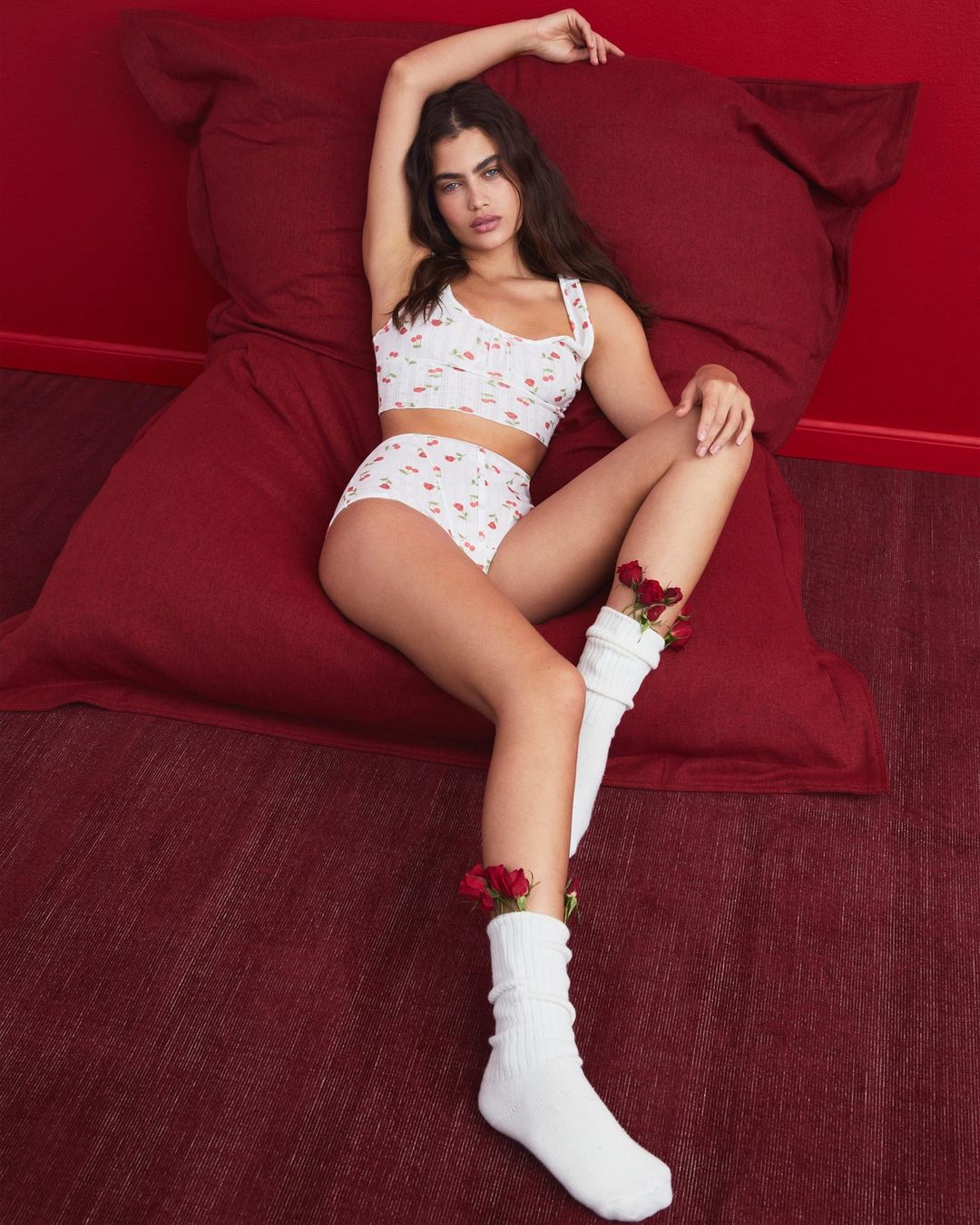 Famous for its lace and ruffle touches on almost everything, Love and Lemons' collection features fun prints like lemons. Surprised? Of course not.
They offer their customers a huge selection of undergarments and lingerie as well.
Fillyboo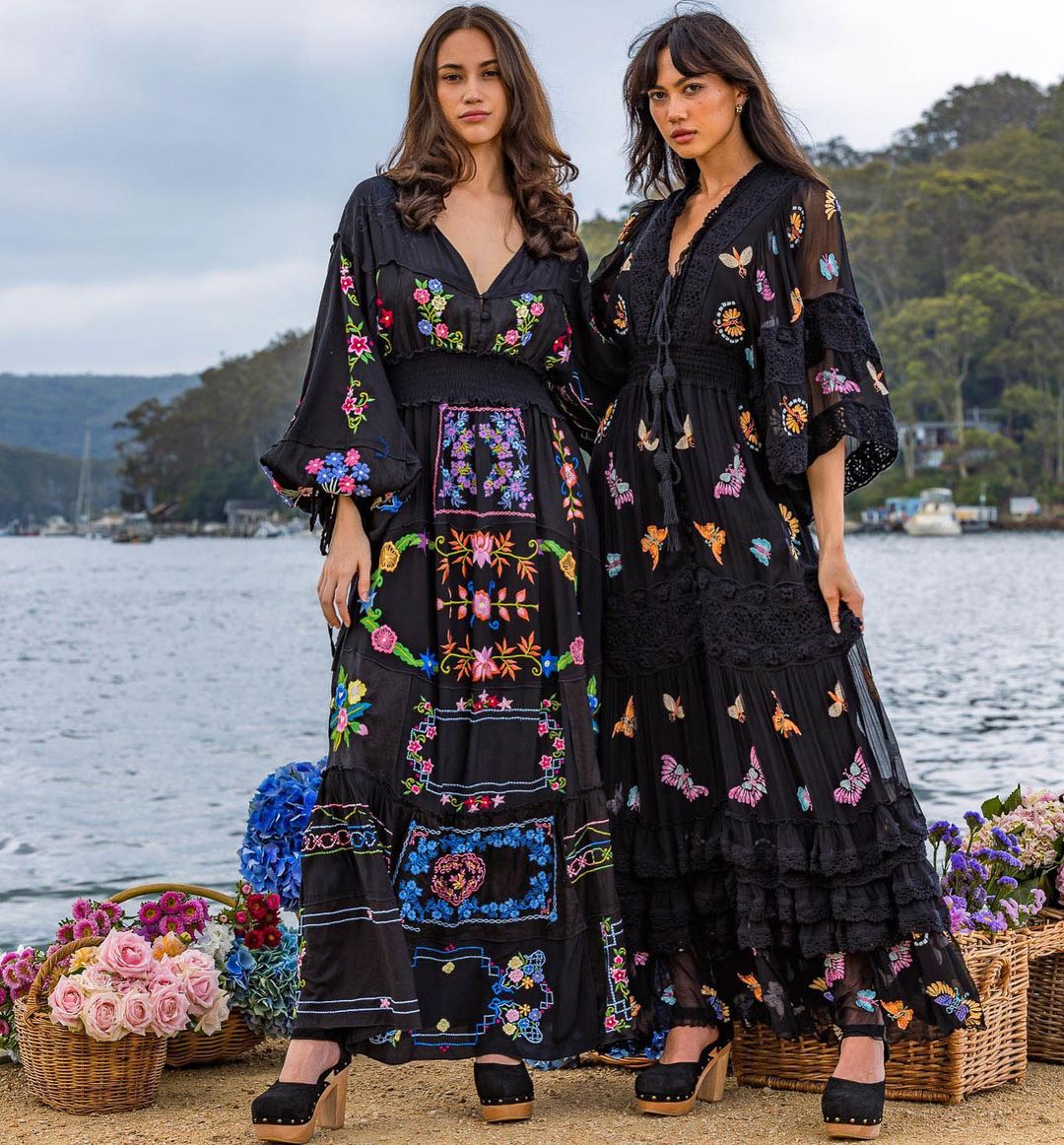 This is the best brand when you look for some handmade boho clothing. They use luxurious fabrics for their bohemian clothing. All of their bohemian cut dresses are made in Australia by local artisans.
When you buy from this brand, you support many small family businesses in both islands and Australia.
Cleobella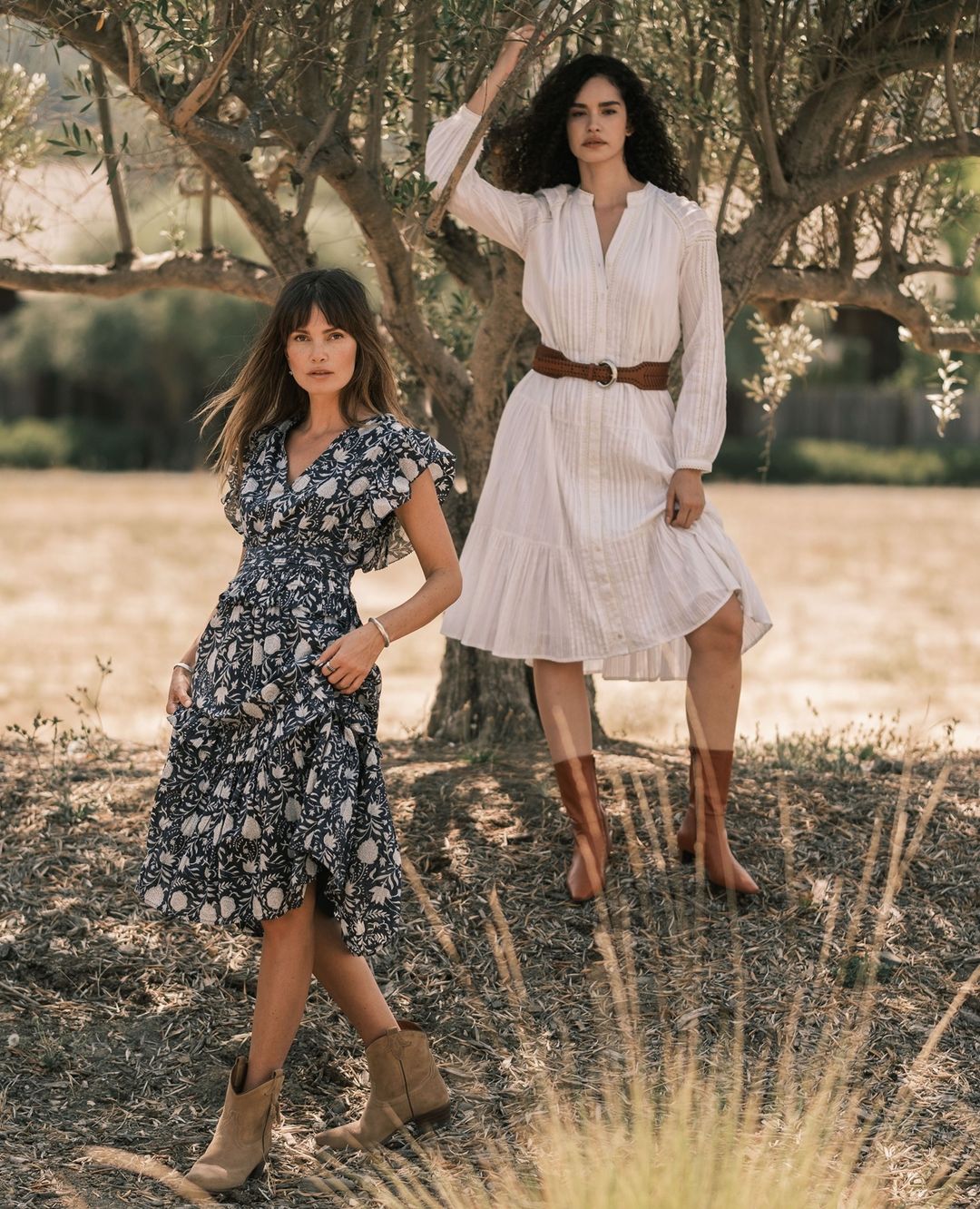 This brand also carries handcrafted clothing. But they also have a line of jewelry, accessories, and bags. They can cater to any individual. But what is more important is they create sustainable income for artisans and small families.
Bronca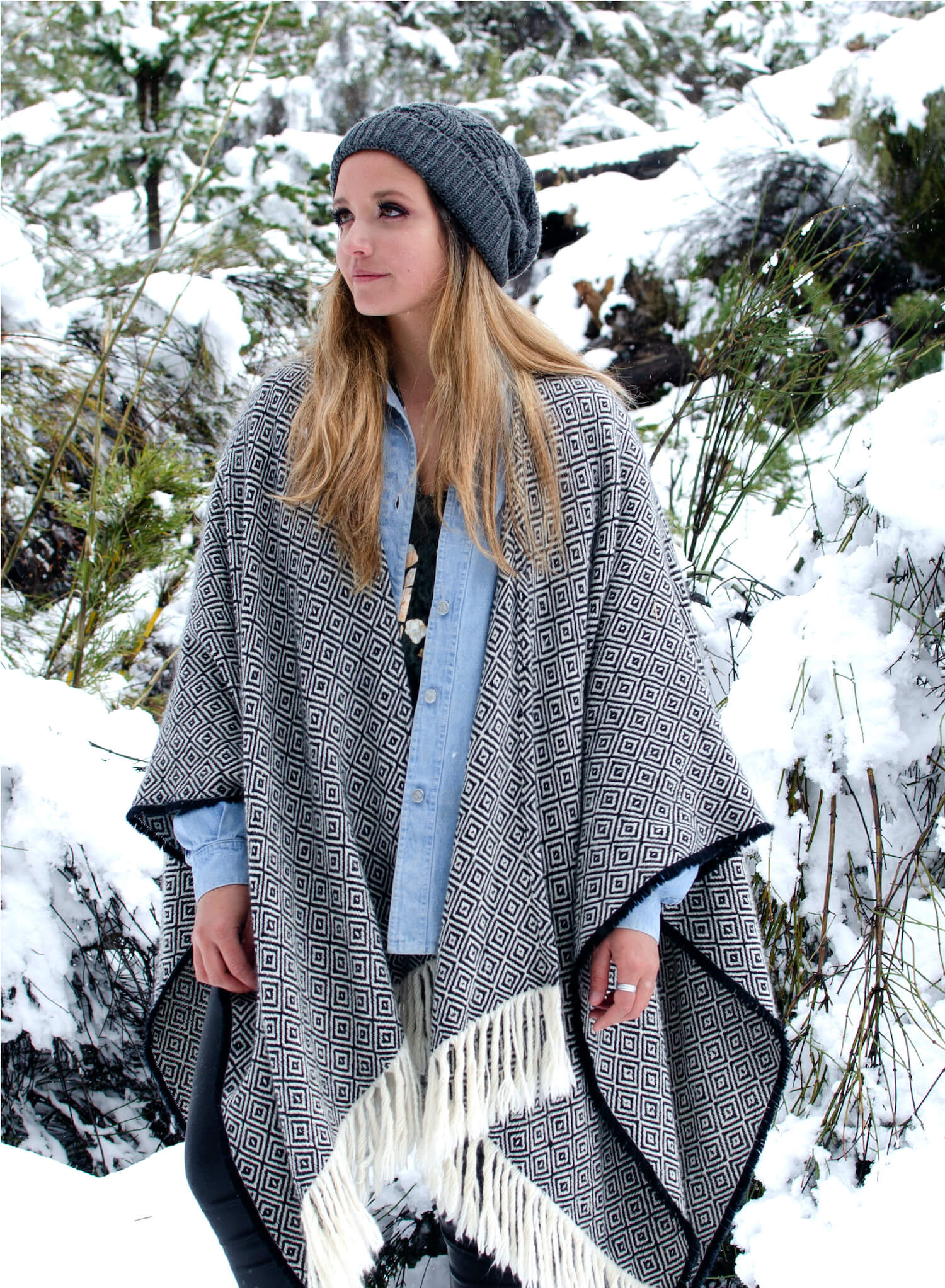 If you love a good poncho, you will love this brand. They feature handmade ponchos designed in Uruguay.
The fashion brand also has a philanthropic approach to business. Half of their profits go to feeding underprivileged children around the world.
Zara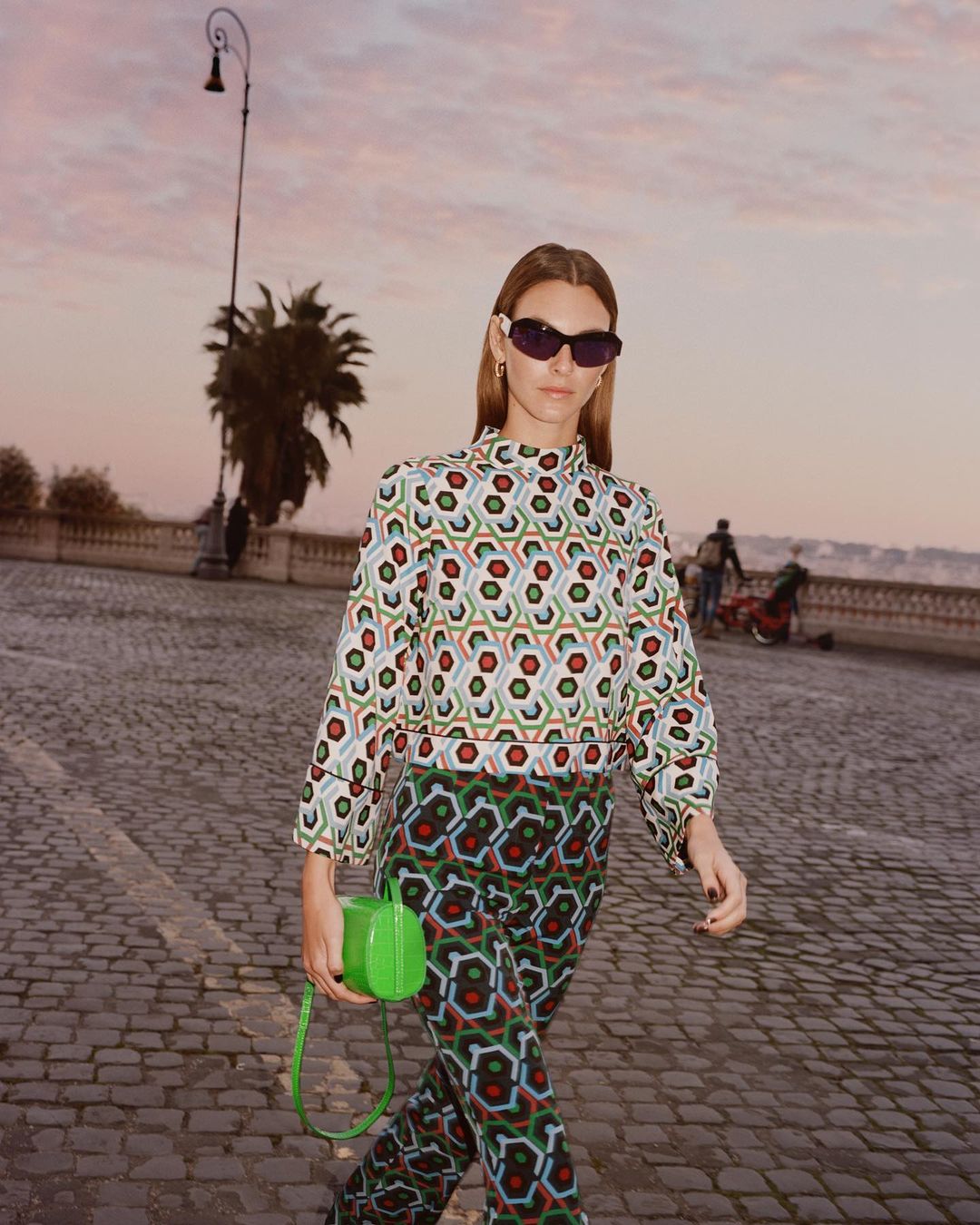 Yes, we know. Zara is mostly a brand that sells sophisticated and elegant clothing. But they have a boho collection every now and then. Zara is a perennial brand that never goes out of style.
They try to stay on top of the latest trends. And for a while, they have been part of the boho world.
Tularosa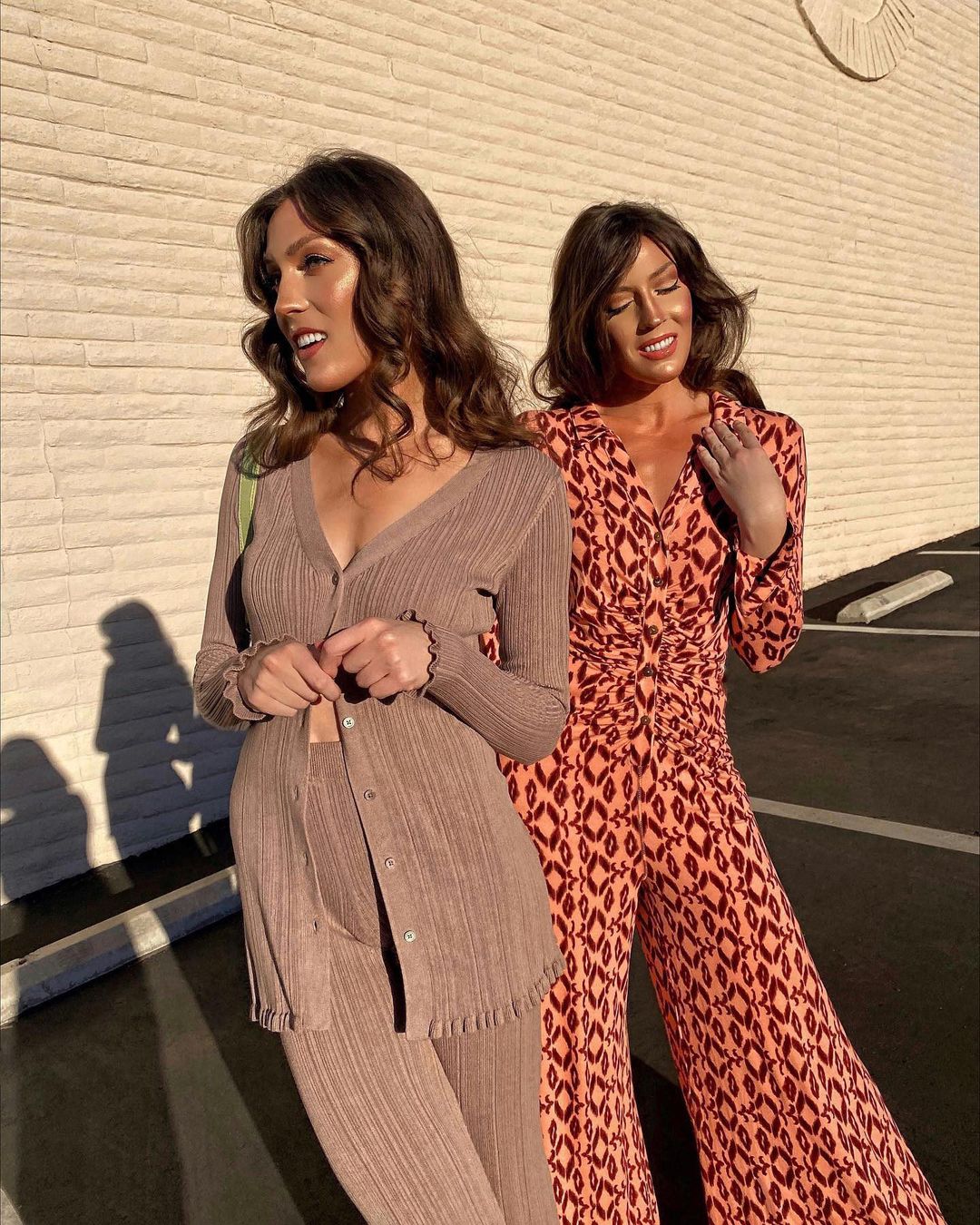 This fashion boho brand doesn't get the love they deserve. Offering a wide range of printed, ruffled, and wrap dresses, Tularosa incorporates pastels and brighter colors.
If you want some girly vibe, this is your brand.
Madewell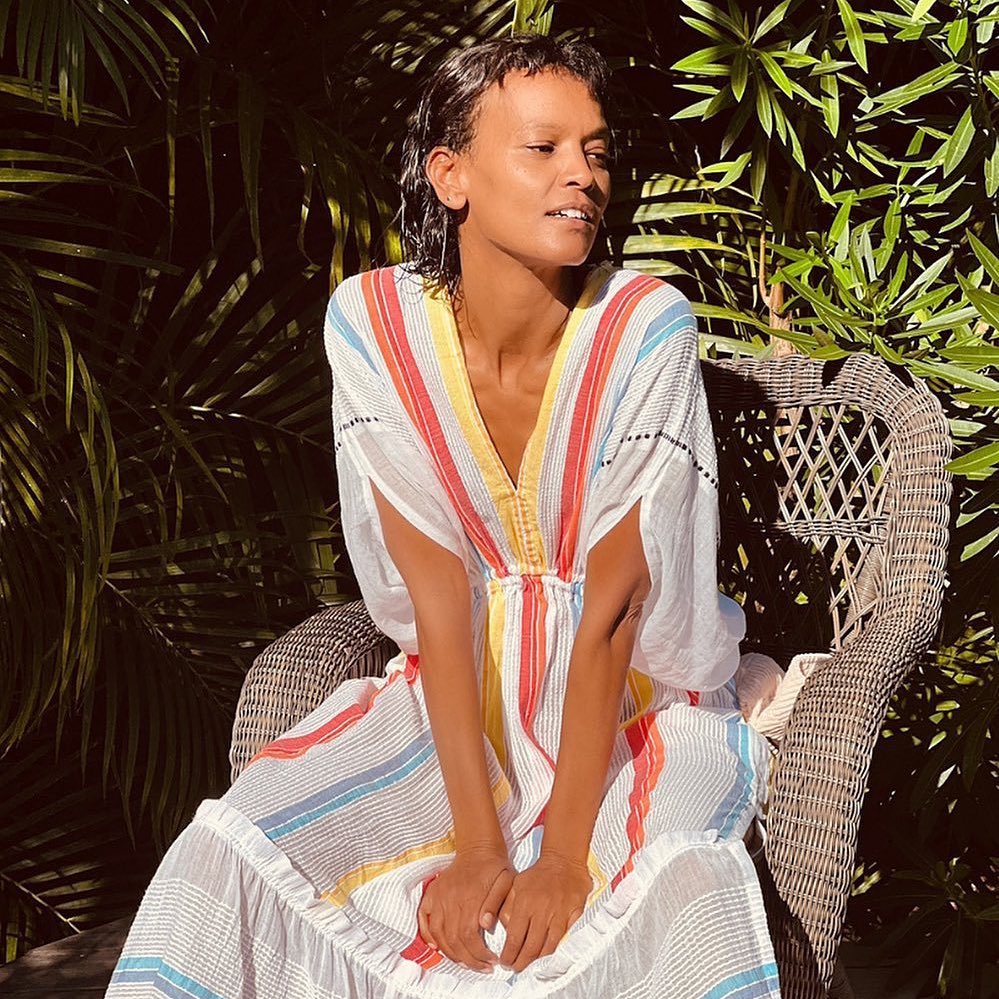 This brand got famous because of its denim and jeans. But it seems like Madewell has the formula for success. If you love the minimalist trend of the past several years, you will fall in love with Madewell.
Their collection features tees and jeans, and everything in between. If you want to find some simple boho basics, this is the place to go.
Faithful the Brand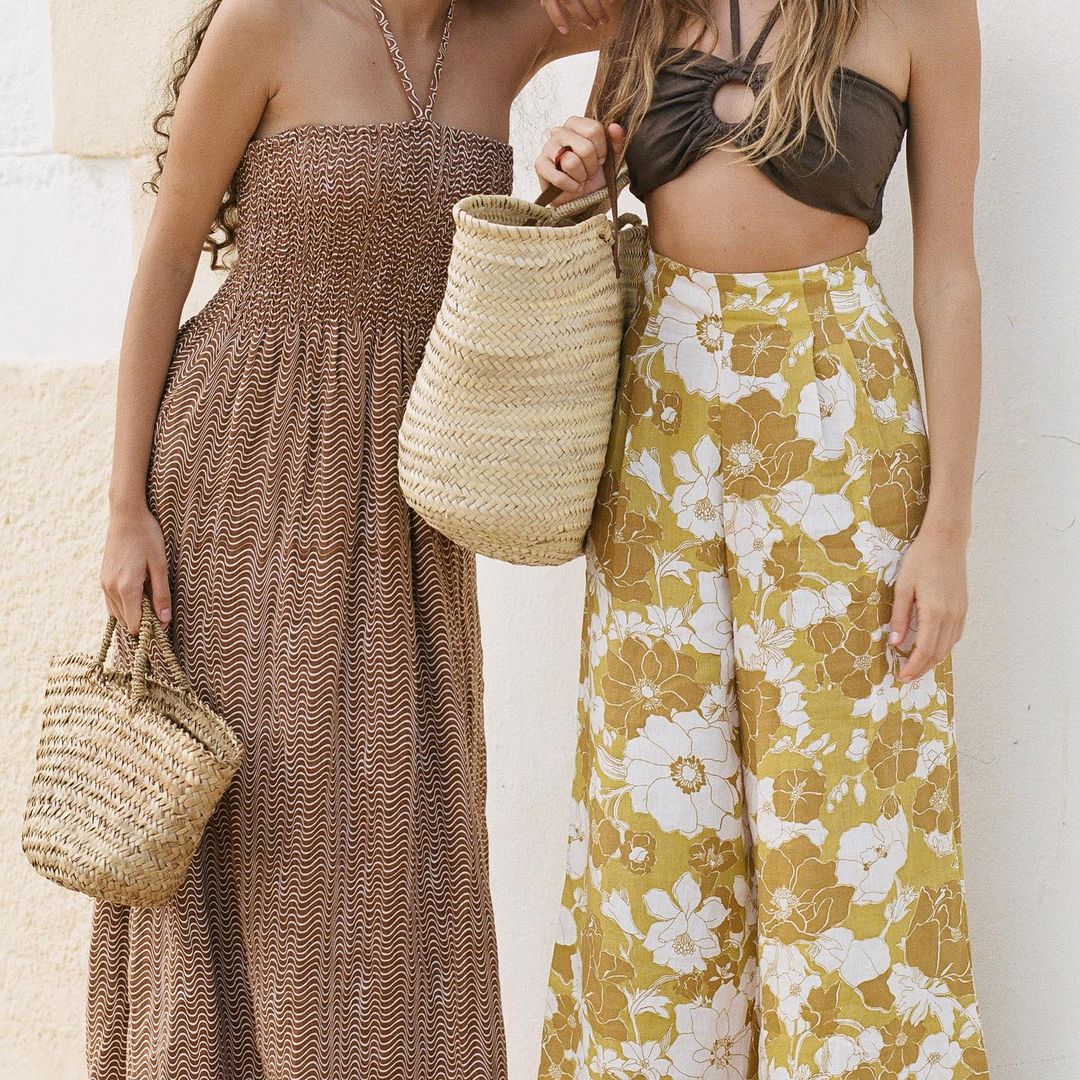 The brand is famous for its whimsical prints. And more importantly, the celebrities endorsing it and supporting it. They have unique designs that will make you fall in love with their clothing over and over again.
Go and check their feminine boho dresses and vintage kimonos. And if you need some boho accessories, you can find many, many of them.
ModCloth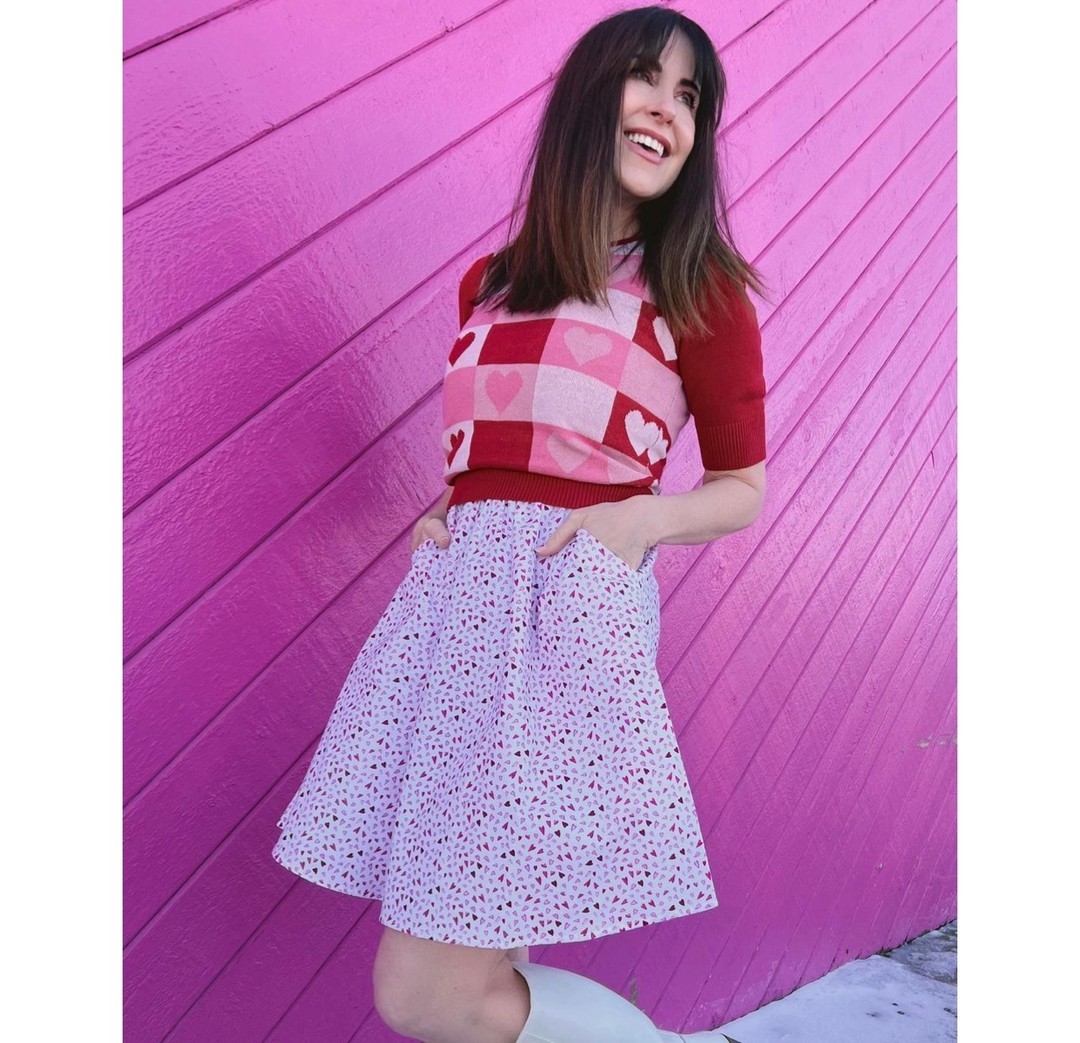 This brand designed clothes for women who defy convention. They have cheaper and more affordable prices for bohemian clothes than most stores on this list. Their true vintage-inspired clothing comes in playful prints and unique silhouettes.
The best part is their clothes come in different sizes, and they also include plus-size clothes. Shop your bohemian wedding dresses or boho sweaters here.
Lovestitch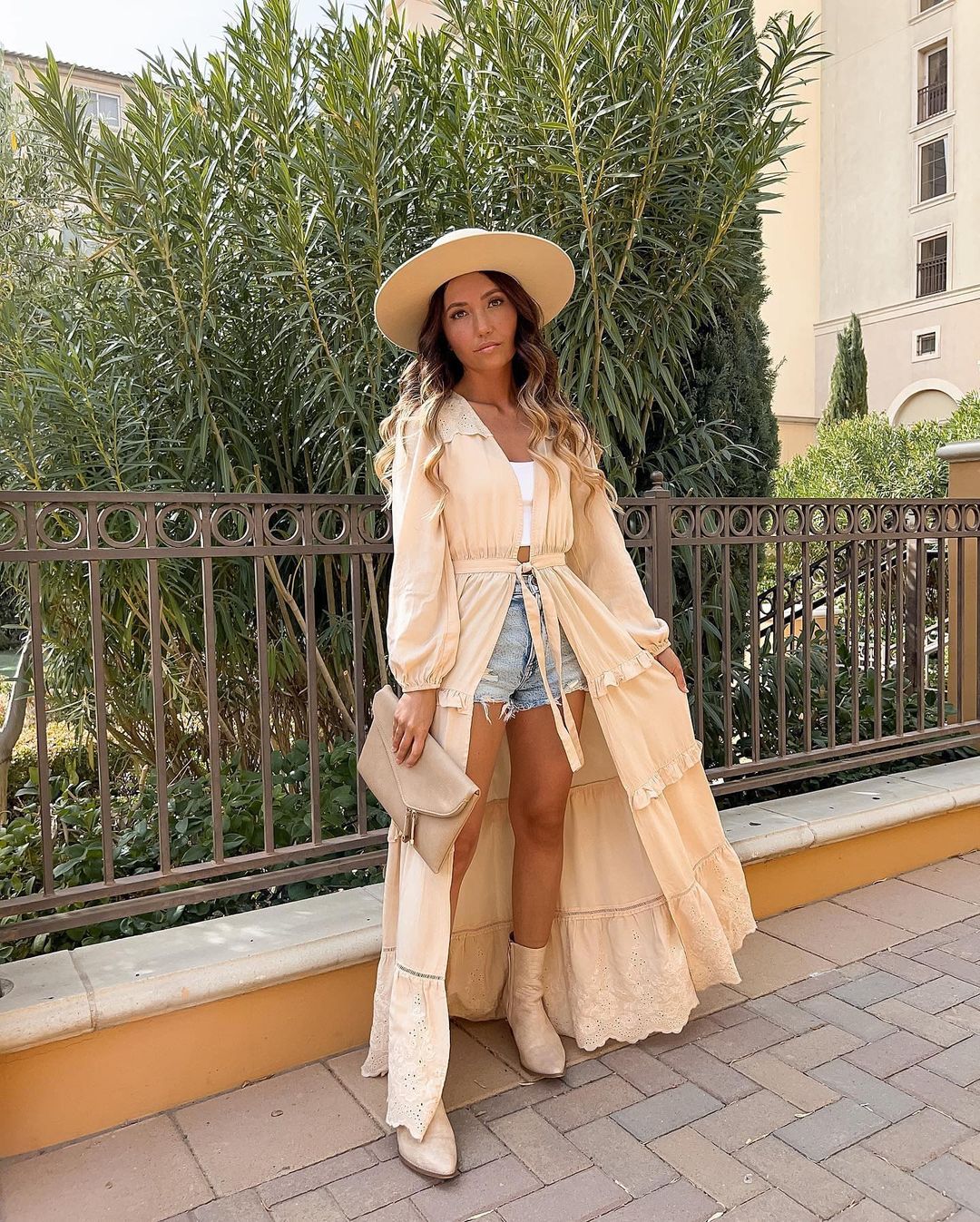 The boho clothing brand is something similar to Fillyboo. They pride themselves as "the home of bohemian and feminine fashion". This is a place where you can go to source some fresh range of clothes with a unique Californian vibe.
Revolve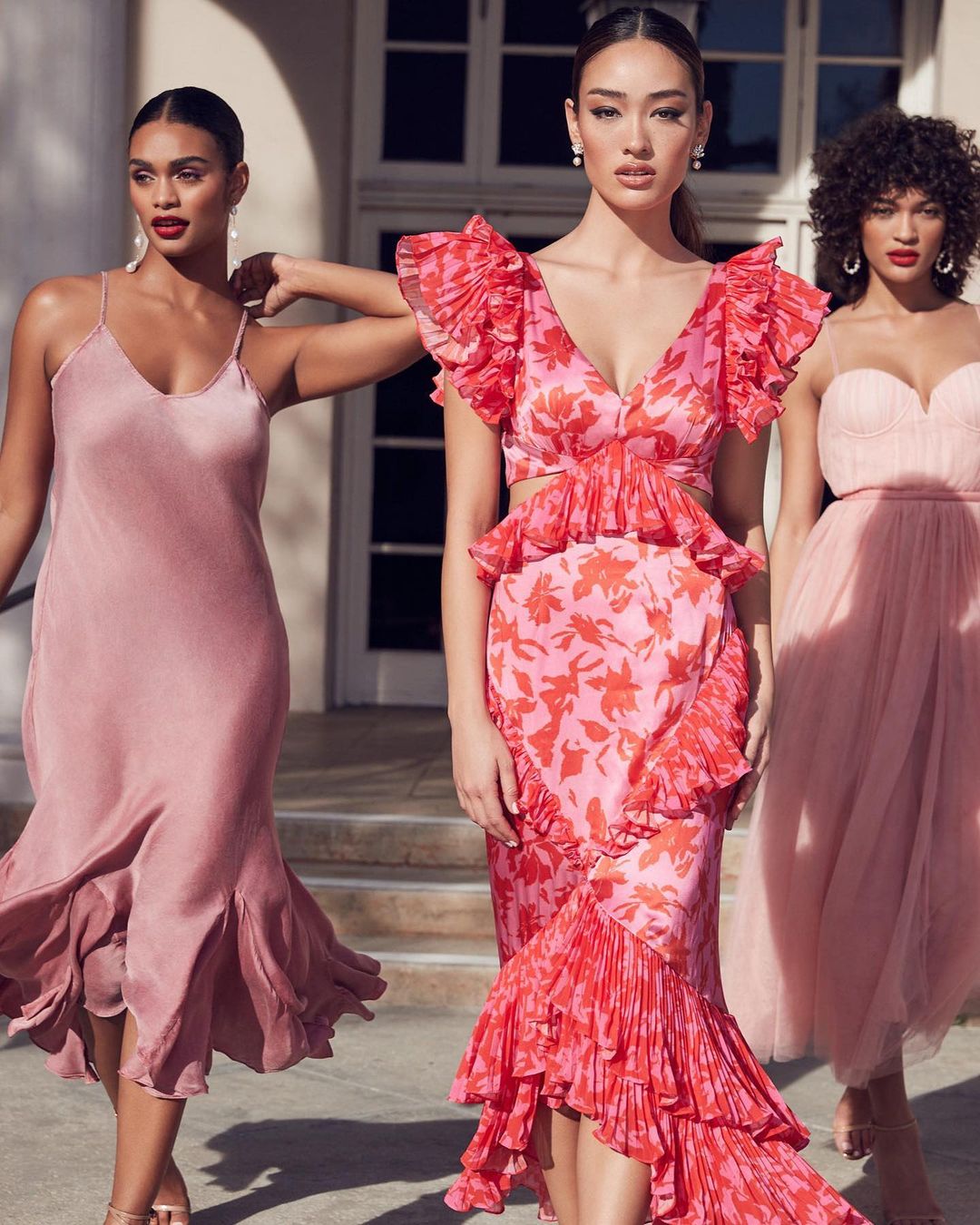 The online store carries a great selection of boho-chic clothing from more than 500 different brands. The company adds more than 1,000 clothing items to its website daily. You can surely find something you like, right?
Mata Traders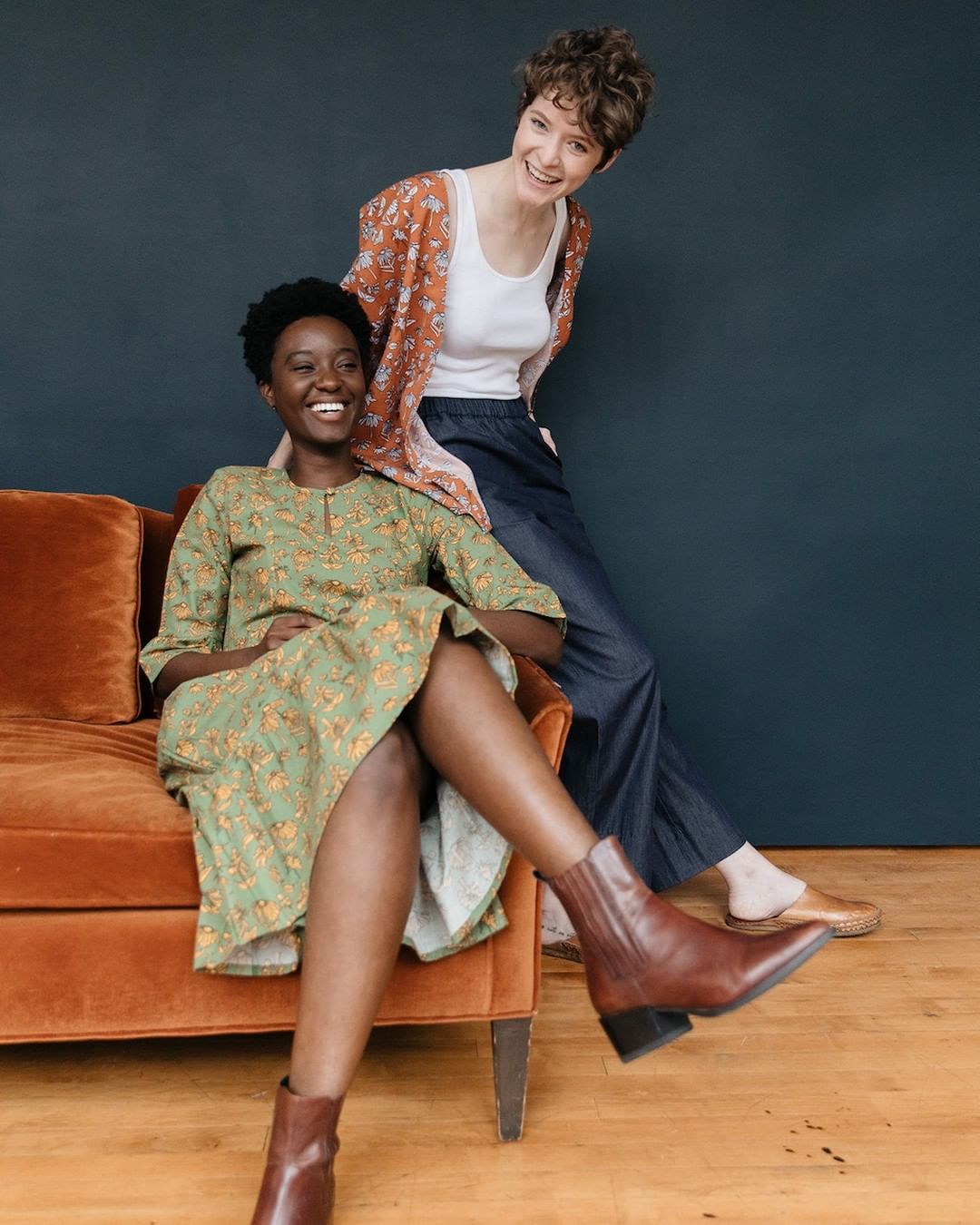 This ethical fashion company creates fabulous vintage-inspired dresses in a fun array of prints. Many fans love their fit and flare dresses. What makes them stand out is their dresses have pockets. How cool is that?
Brandy Melville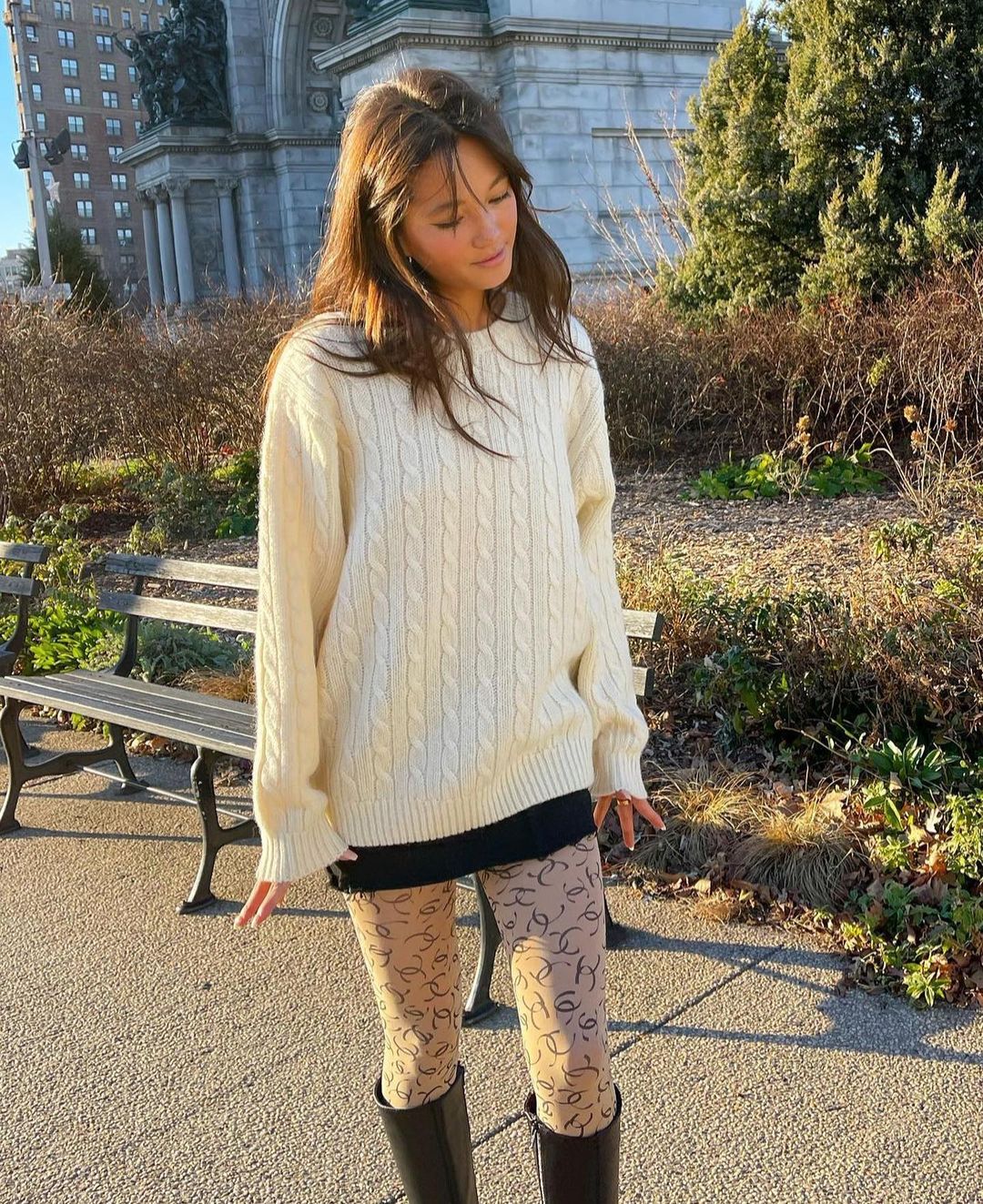 Famous for its floral prints and neutral tones, Brandy Melville has everything from trendy overalls to basic graphic tees.
The only downside is they have a one-size-fits-all philosophy. So, if you do not fit in the standard size, you will have trouble finding a piece there.
But if you are lucky enough, you can get some great clothes on a budget.
ASOS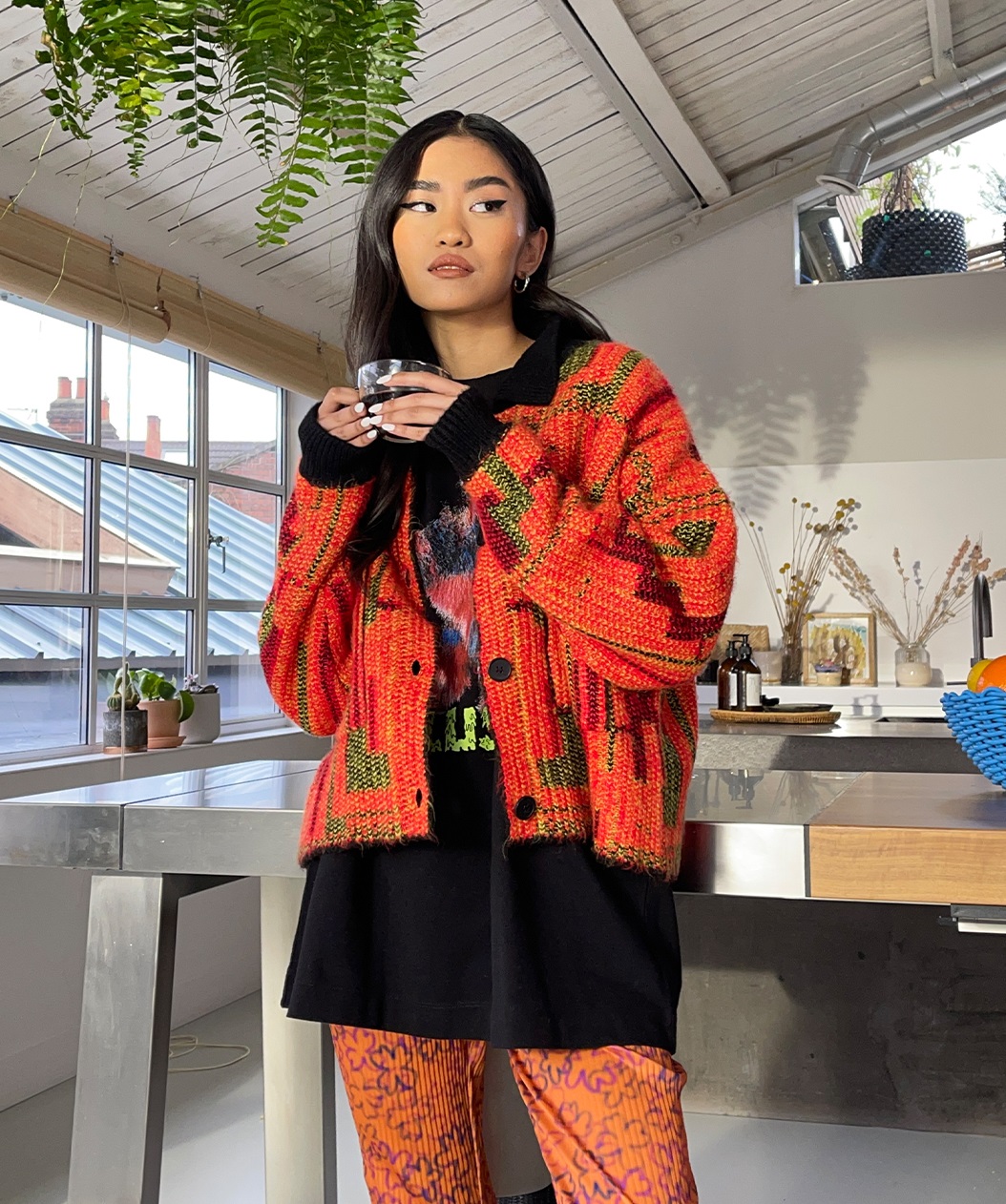 We cannot have a list of stores like Free People without ASOS. The online shop has some fantastic dresses and everything Free People fans love. Their online website has more than 850 brands and some authentic ASOS clothes. You can definitely find something for yourself.
Boohoo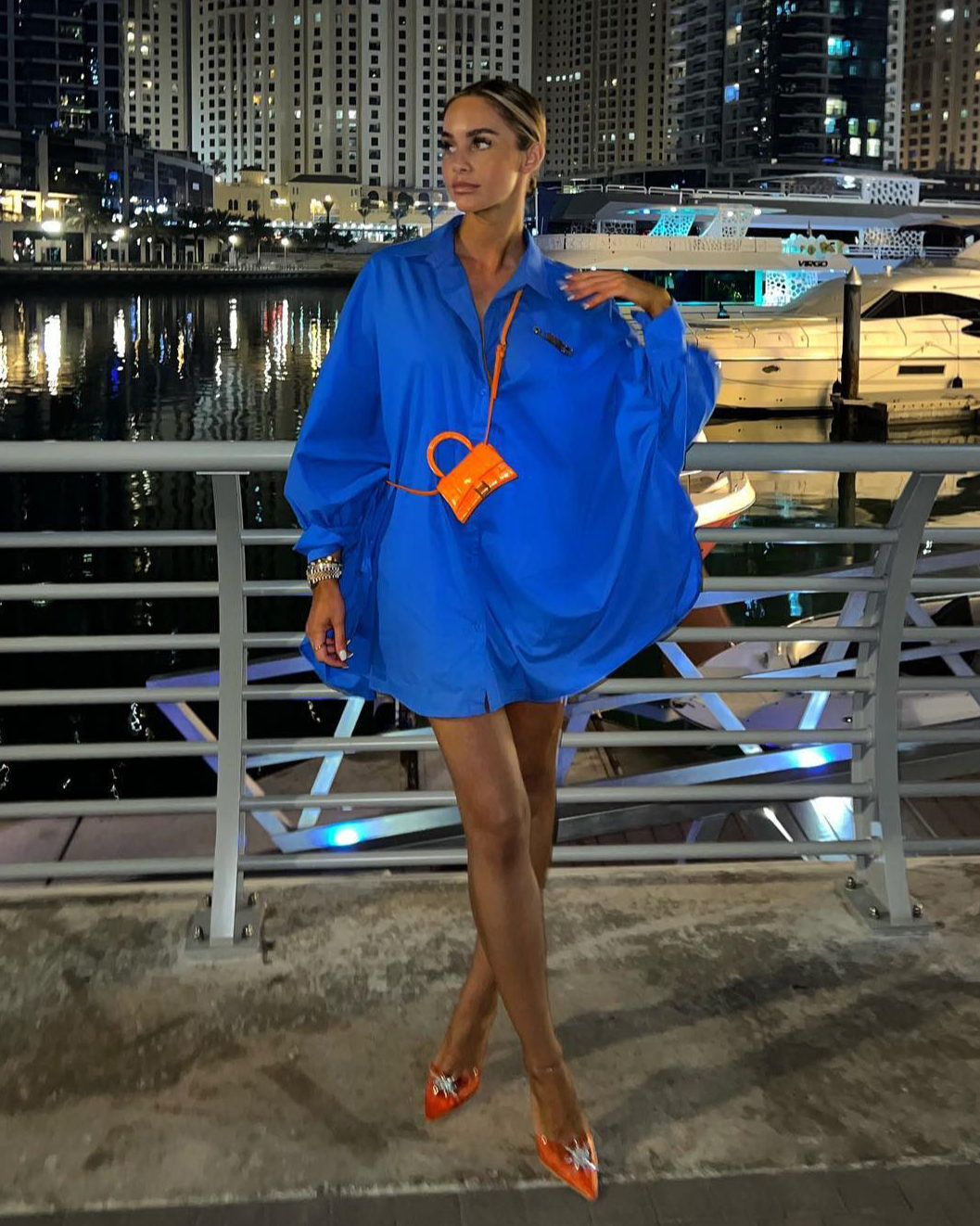 We talked about bohemian clothes in this article. It is only fitting that we finish the list with the classic Boho store out there. Boohoo is a store that aims at people between 16 and 30 years of age.
They specialize in their own brand of fashion clothing. Boohoo has more than 36,000 products and they grow rapidly by the day, including tops, jumpsuits, different dress options, and many more.