Reformation is a store with amazing prices. But what sets them apart is their emphasis on sustainability and environmental impact. For years, Reformation has remained the go-to place for feminine clothing. But what if we tell you there are other stores like Reformation that put emphasis on sustainability?
Shopping at one store all the time can be limiting. Now, we are not saying to completely abandon Reformation. But it might be time to look elsewhere and expand your portfolio.
The company has been famous for romantic details that draw the eyes of many. But there are many more options for a classic silhouette and charming design.
Why Do Fans Love Reformation?
Reformation launched in 2009, and since then, it has grown into a cult favorite. They have their own fan favorite following. The best features of the fashion brand are its feminine silhouette and figure-flattening style. That has made Reformation popular.
But they have also been totally carbon neutral since 2015. They are one of the most sustainable clothing options on the market.
They prime themselves as a luxury brand for the modern boss woman. But the reason fans love them is their feminine style, easy-going, yet elevated design, and dainty, romantic details.
Best Stores like Reformation
For Love and Lemons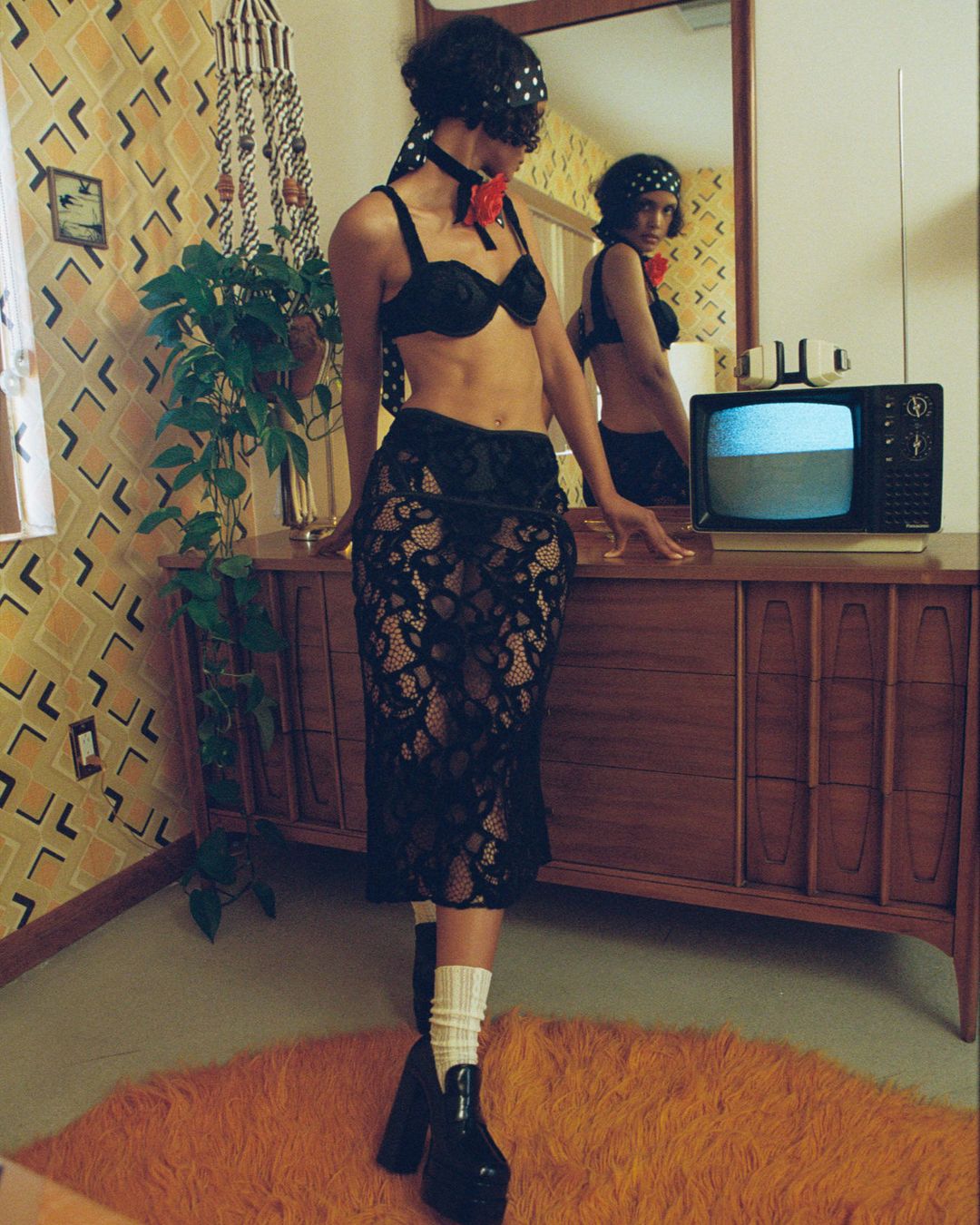 For Love and Lemons is an LA-based fashion brand that started as a lemonade stand. Yes, you read that right, from a lemonade stand in Wyoming in 1996, the company has grown into a fashion brand. The founders found each other at that time and that led to building their famous brand years later.
They have the same sweet charm that we love at Reformation. While they sell different sustainable clothes, they share the same values and sustainable practices. Reformations specialize in denim, while For Love & Lemons in lingerie.
Yet, For Love and Lemons is also known for trying to bring sustainable products. Shop feminine lingerie, floral dresses, and many more clothing items.
Faithfull the Brand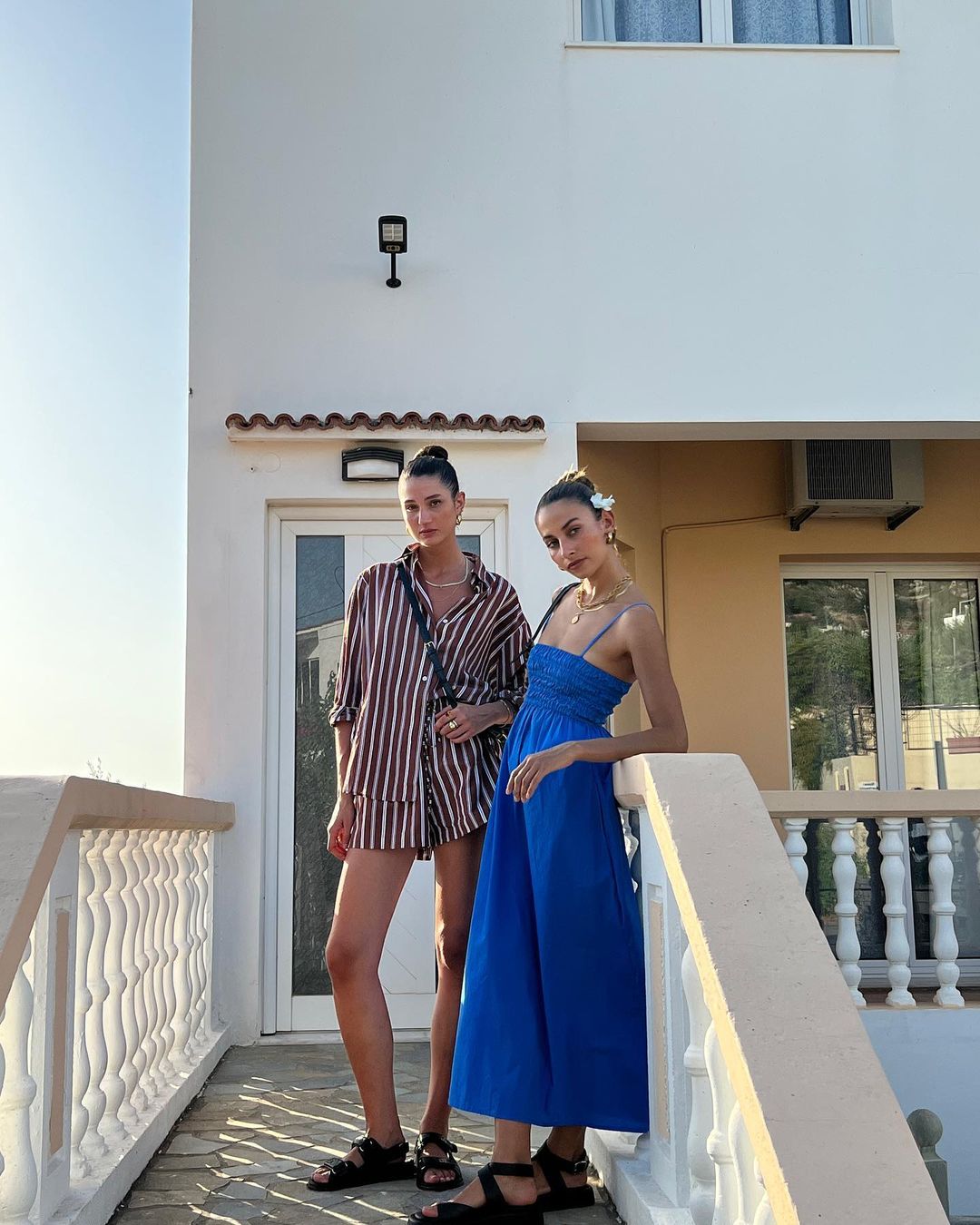 This is another sustainable brand that was started by a husband and wife duo. Based in Bali, Faithfull the Brand hopes to support the community and economy in Bali. If you want some ethical fashion, you can get it directly from there.
They share a similar emphasis on sustainable and trendy pieces. They try to utilize local resources that are available to them.
Founded in Indonesia in 2012, they have care, quality, and authenticity weaved into their fabric. Their designs evoke a sense of summer and a spirit of travel. Faithfull got famous thanks to their vintage-inspired prints and flattering shapes.
& Other Stories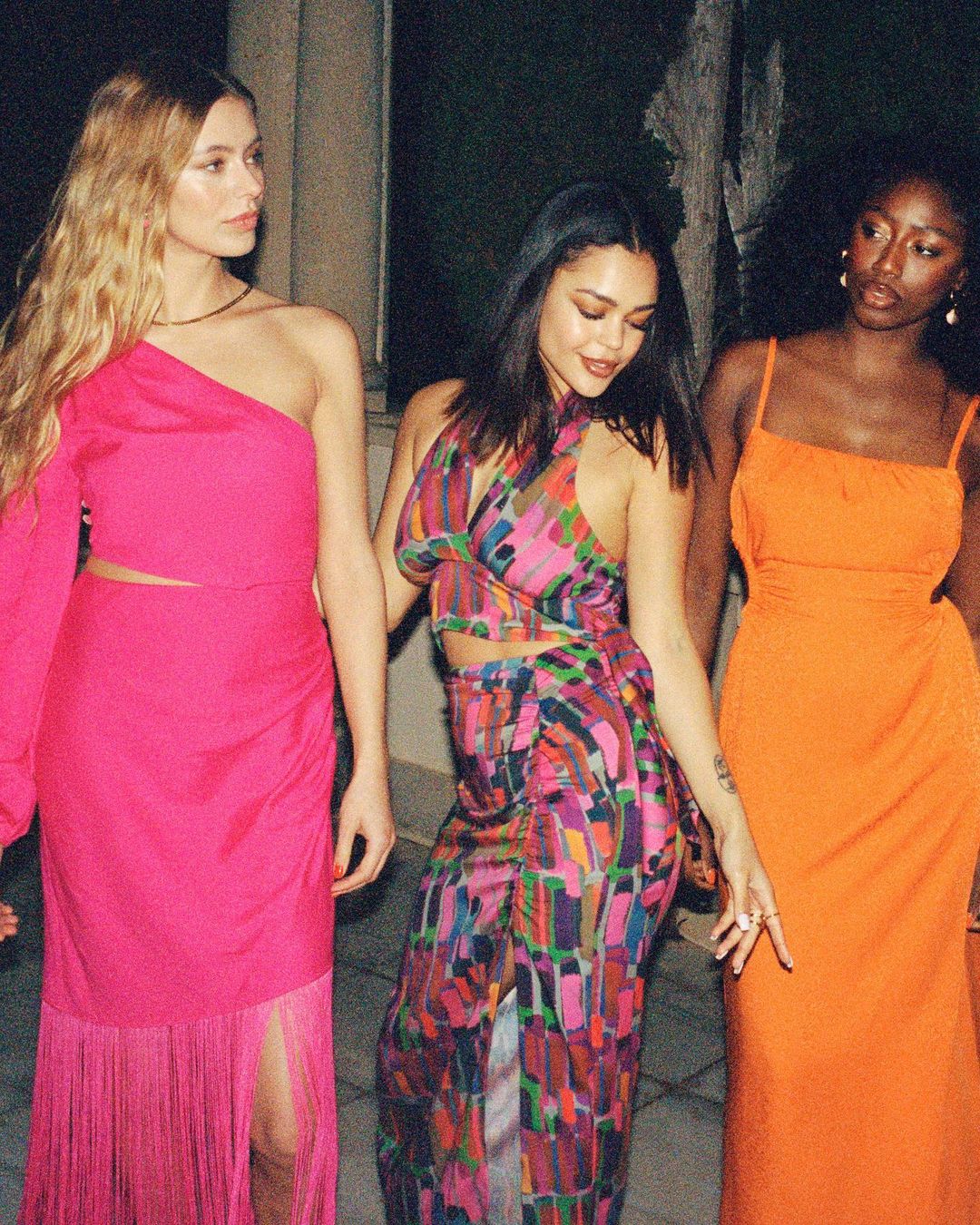 And Other Stories is owned by the Swedish company H&M. Their price range is in the budget and affordable range. And Other Stories offer whimsical designs and timeless silhouettes in their products.
They even offer some lower prices than Reformation. Their strong product category is feminine dresses, many of which feature subtle design details. You can find many floral prints and patterns there, similar to the Reformation dress offerings.
Staud
Staud was founded by the former fashion director of Realization. They are a fashion brand with a similar vibe and principles like Realisation.
They occupy the space between fast fashion and luxury. The fashion brand is famous for its high-quality clothes, as well as LA-chic and timeless pieces.
While they are not budget-friendly, they will not make the average fashion shopper go broke.
Posse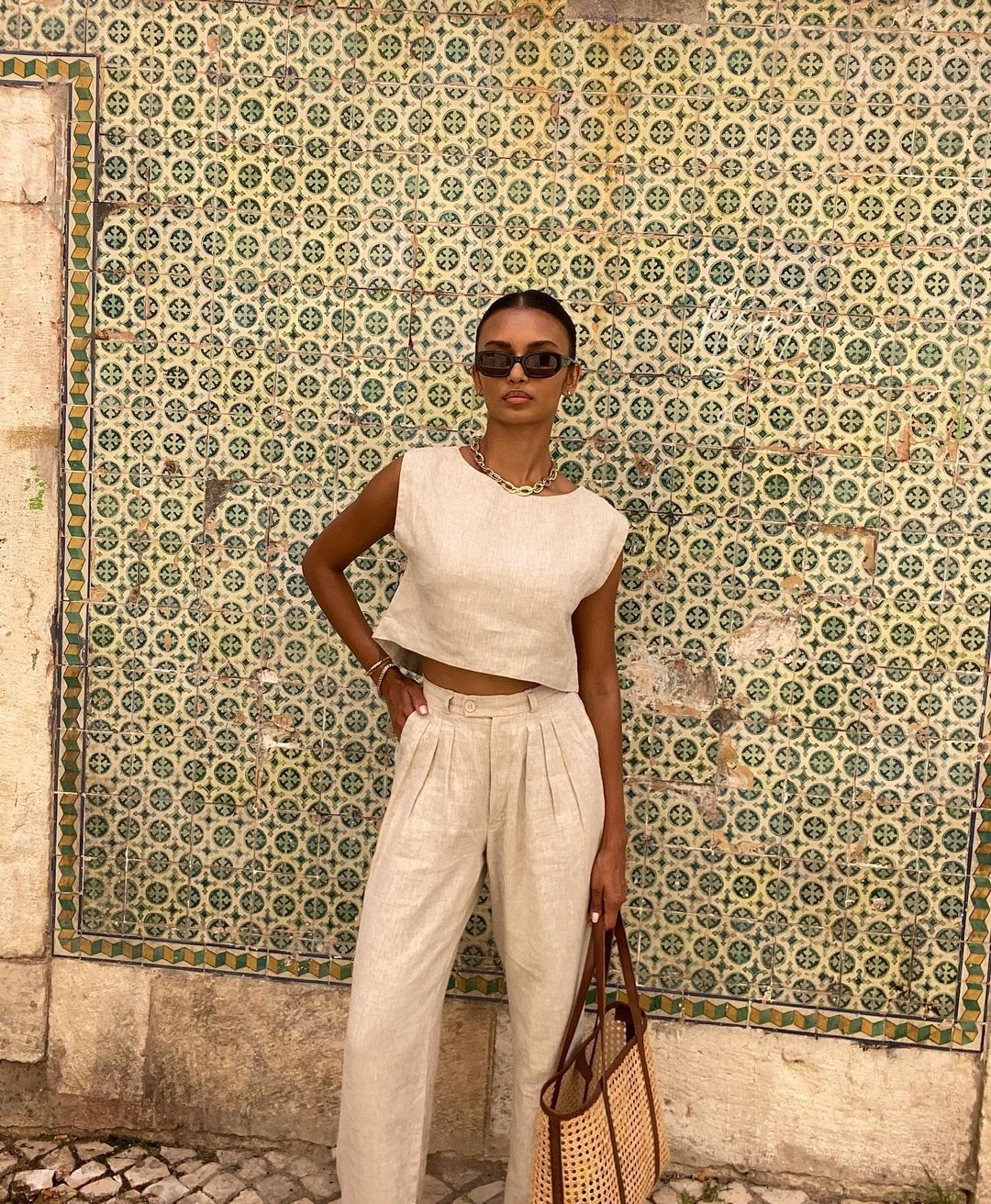 If we talk about stores like Reformation, we have to mention Posse. It is a sustainable fashion brand about breezy and casual elegance.
All of their pieces are timeless. There is no seasonal clothing. And if you buy a piece from there, everyone will know it. Posse is instantly recognizable with its chic, summery, and effortlessly cool design.
Posse is a brand that emphasizes slow fashion. Their motto is less is more as they strive to create pieces that last through both quality and style.
Sezane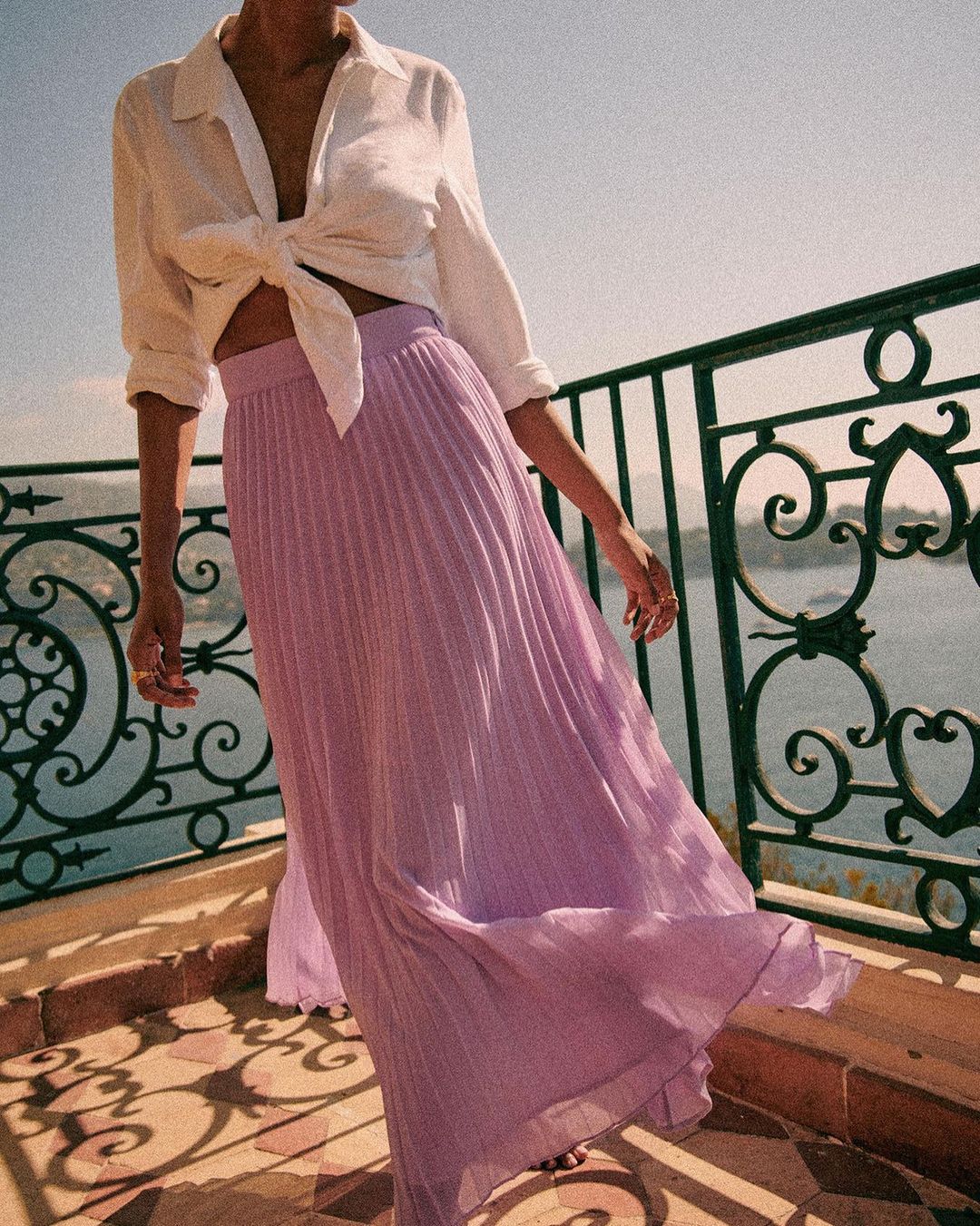 This store like Reformation has its roots in France. The founded started her journey by making adjustments to vintage clothes.
What makes it similar to Reformation is the focus on sustainability. Sezane has a program with goals and actions that will always keep the brand in the sustainability range.
For example, three-quarters of the materials they use are eco-friendly. If you want to buy sustainable clothing, Sezane is the place to try.
And they also put emphasis on feminine clothes. The difference is their fashion clothing has a bohemian vibe. But if you want vintage-inspired pieces, Sezane is a great sustainable brand to try.
Ganni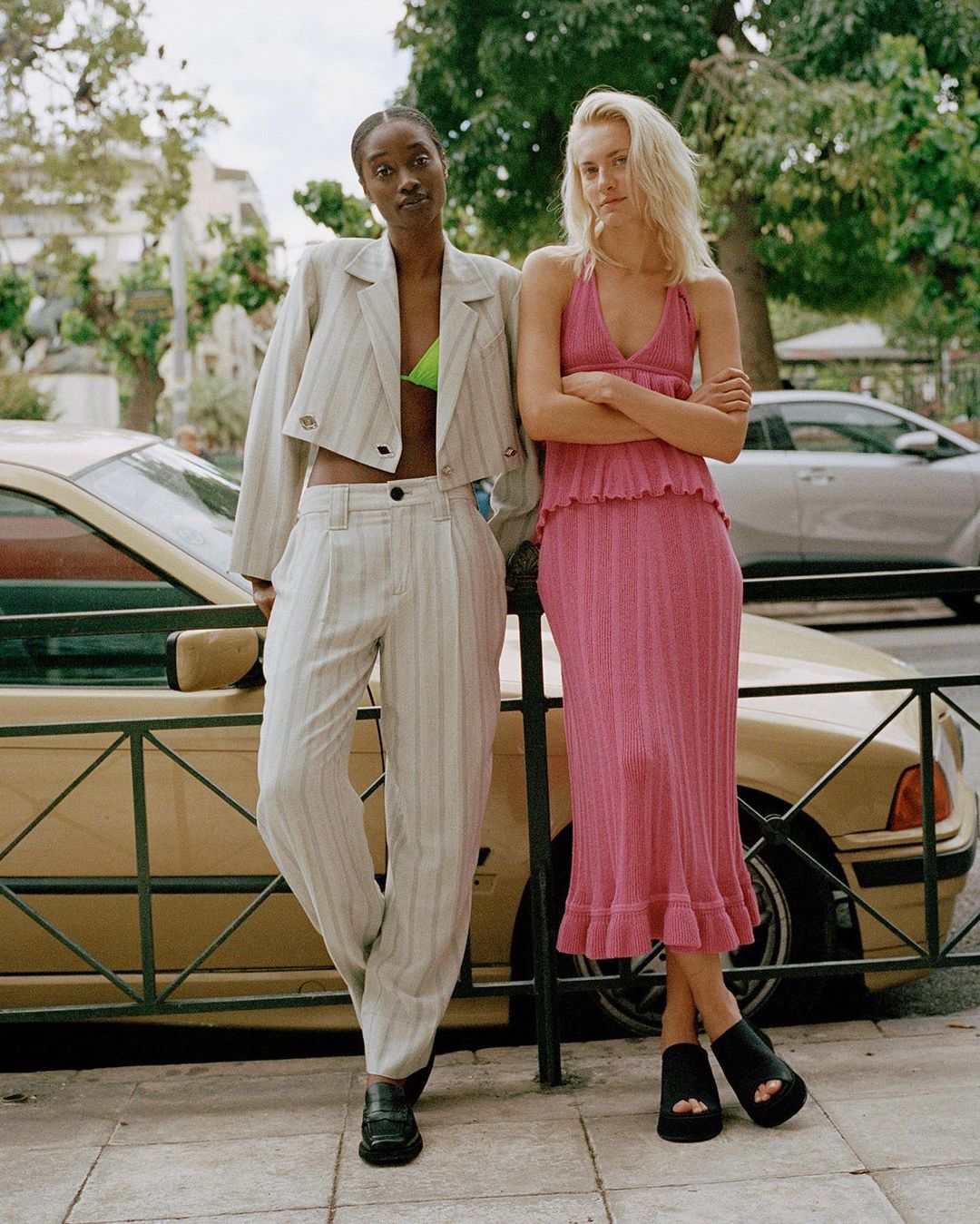 Founded in 2000, Ganni is a Danish brand based in Denmark. You are probably wondering what is a Danish brand doing on a US-based list of stores like Reformation. But the company has expanded its range to other countries, not just Denmark.
They are also dedicated to being responsible and strive towards 100% sustainability. They even release responsibility reports, making sure that customers know how the company sources its recycled materials.
Here, you can find everything you need in terms of clothes. And once you put their piece on, you will surely be confident in your skin.
Abercrombie and Fitch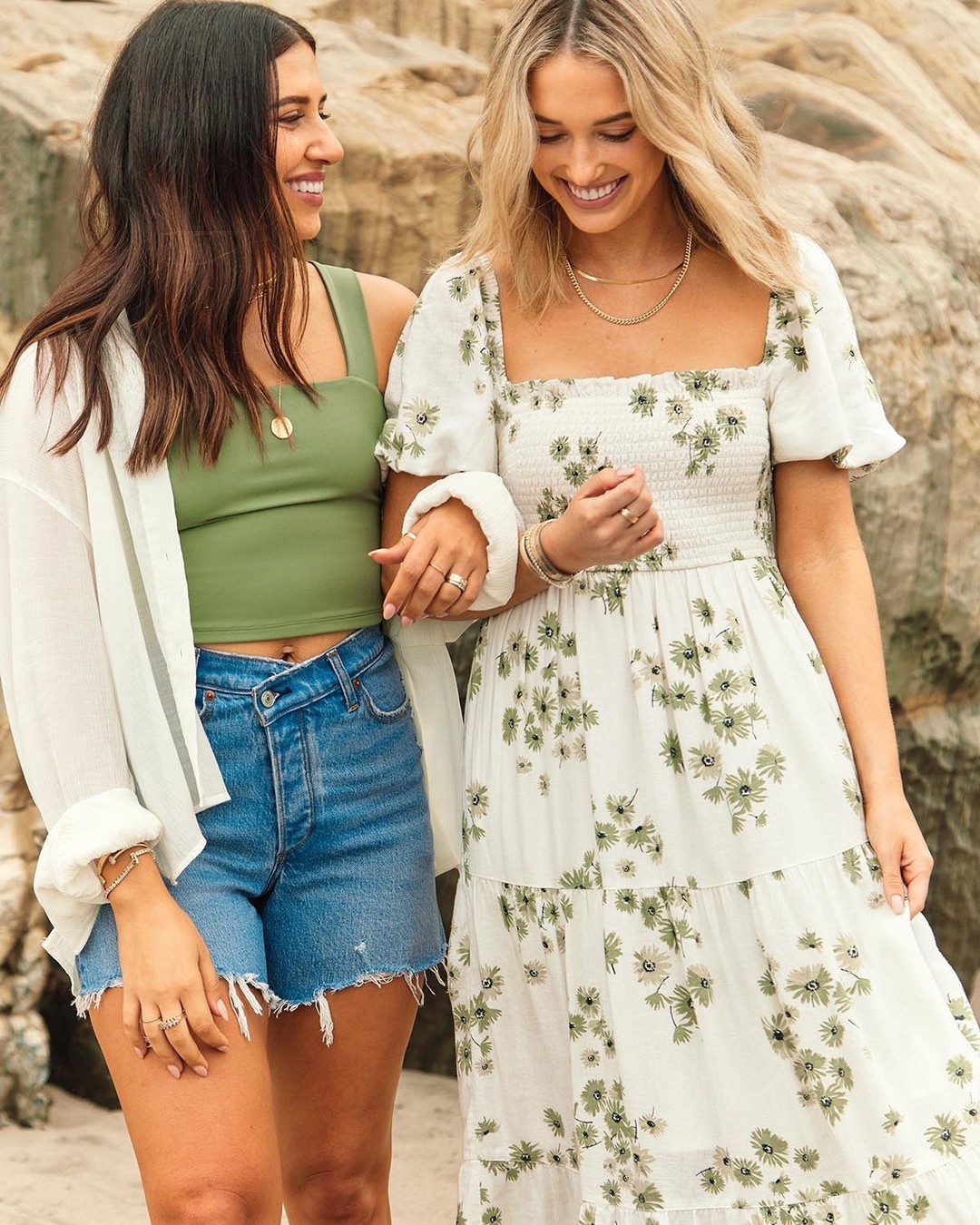 Do not sleep on Abercrombie and Fitch. They have been on the market for many years. In the past several years, Abercrombie and Fitch has gone through a massive rebrand. As a result, they have stepped up their style game making them on the same level as any other store like Reformation.
Just one look at their online website will show you how much they have changed. They offer feminine styles made for everyday wear and special occasions now. Their new style is a mixture of city-chic and playful design.
With affordable products, Abercrombie and Fitch is a great place to find feminine dresses, tops, and bottoms for under $100.
Stone Cold Fox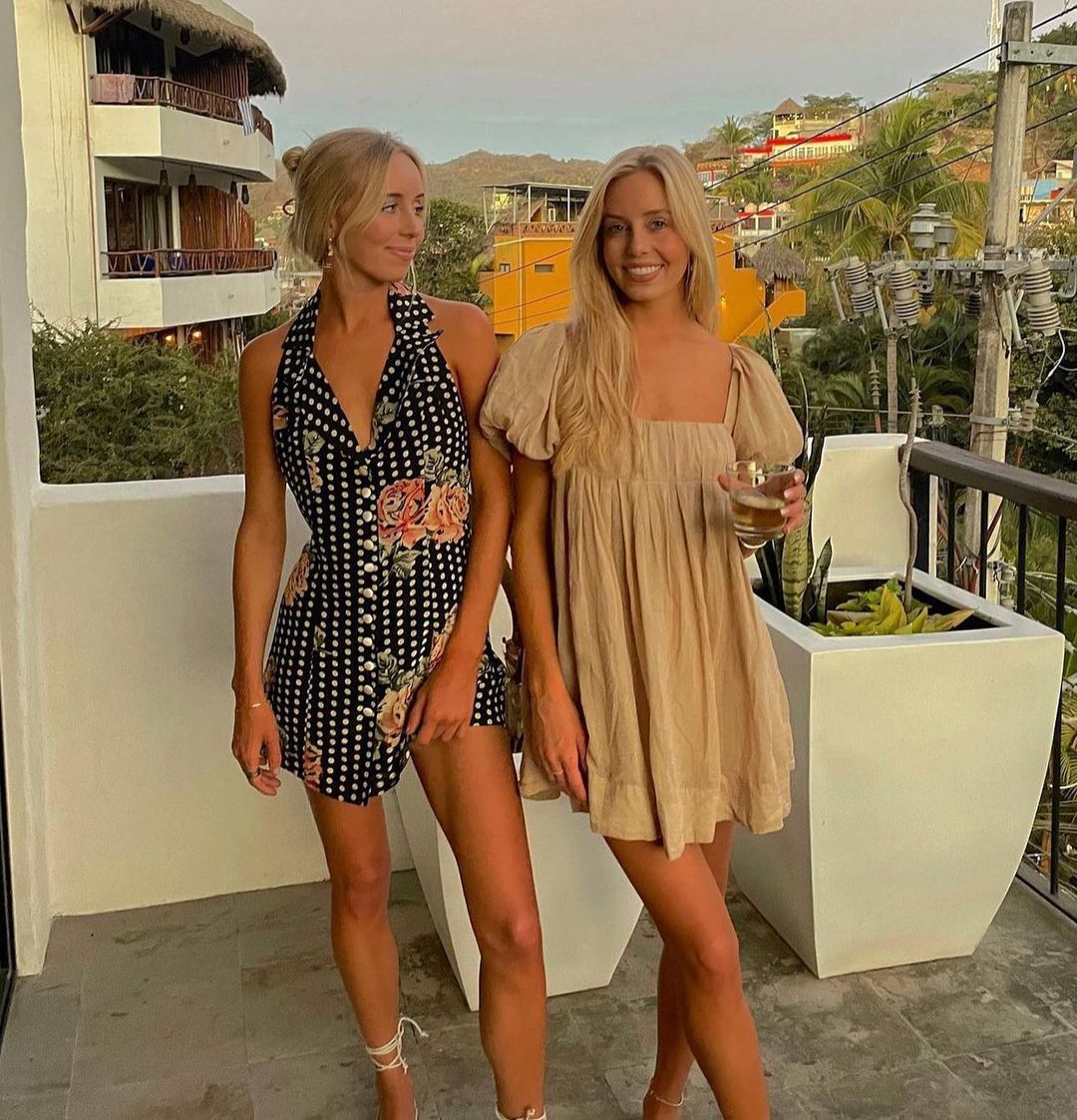 Similar to Reformation, Stone Cold Fox is a brand born and designed in LA. They take inspiration from vintage pieces in the same way as Reformation. You can find many pieces that were transformed into new and reborn.
Each piece is unique and special and designed to transcend seasons. You can wear their pieces comfortably for many years to come.
ASOS
If there is one store that can rival all other stores like Reformation, that is ASOS. Why? Because ASOS is a platform where you can find many different brands.
Yet, at the same time, they have their own ASOS clothing.
With Jean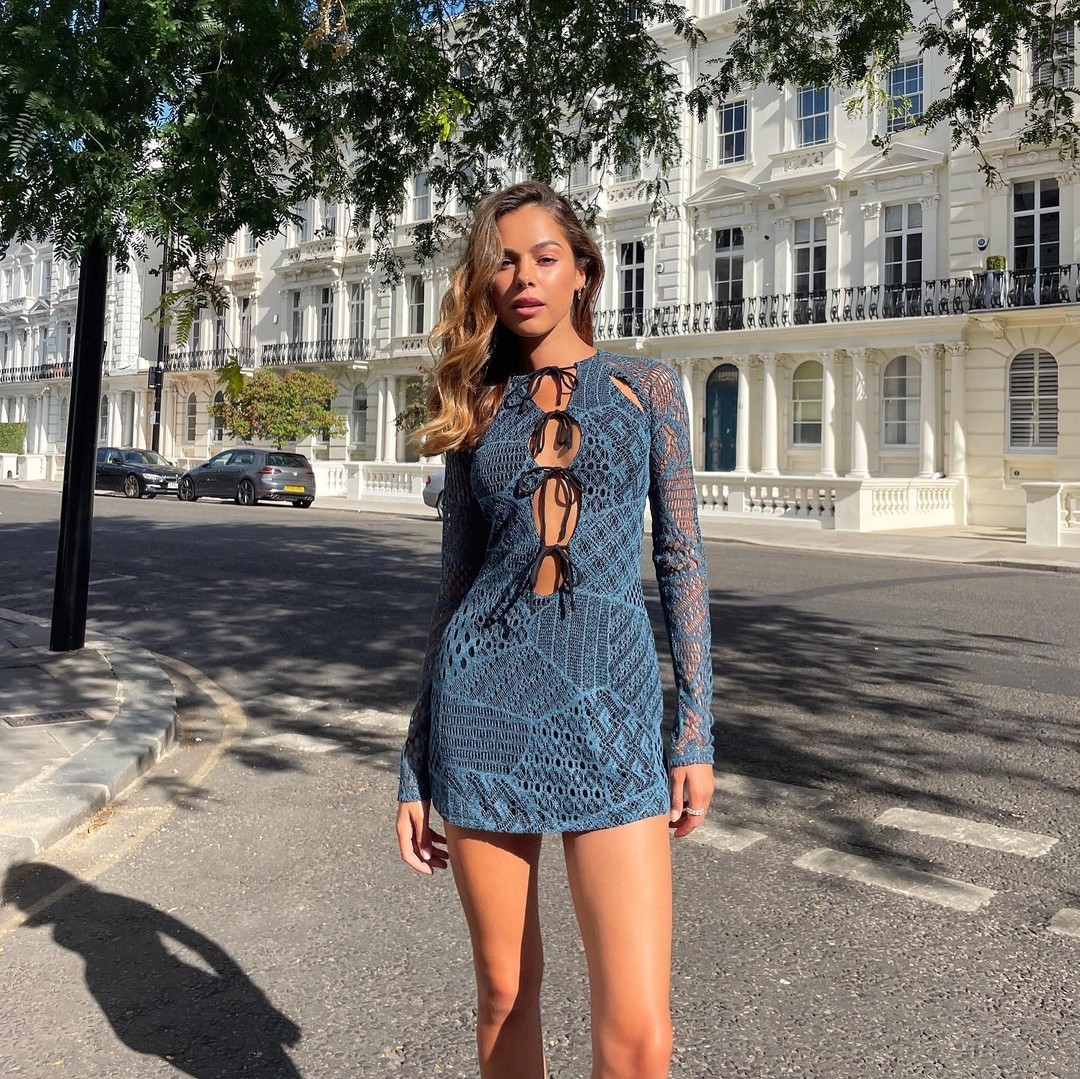 The Australian brand is denim obsessed. Ring a bell? Thinking of Reformation? Founded with the idea that clothing should be able to be worn with jeans or denim, they focus on producing ethical pieces that match perfectly with jeans.
With Jean is also a company paying attention to being environmentally sustainable. They do not mass produce in questionable factories.
And they have timeless pieces ranging from ruched dresses, halter neck crop tops, and more basics.
Bogdar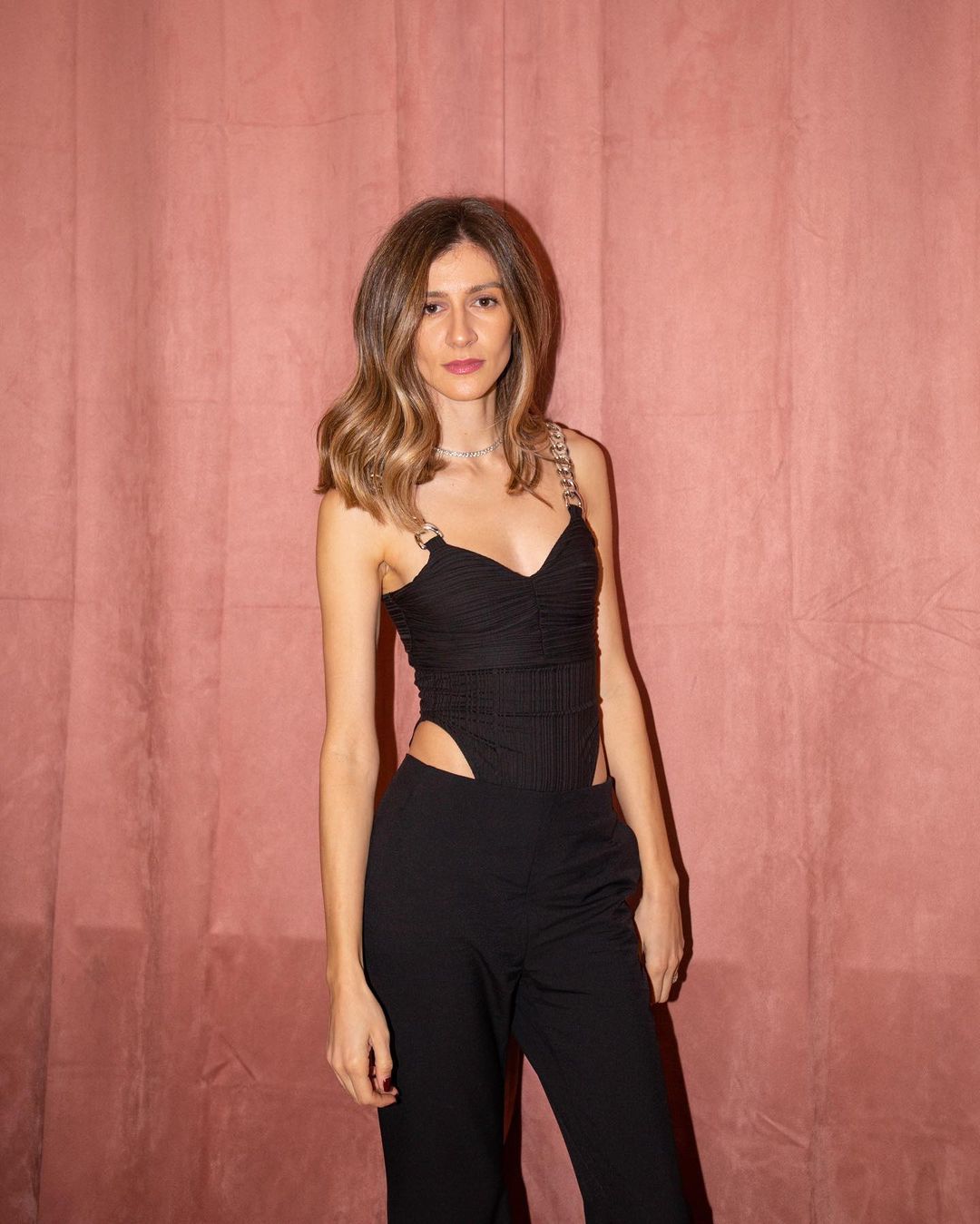 Founded in 2015 by a husband and wife team, Pavel and Teodora Lozanov in Bulgaria, Bogdar is a brand for those who hold sustainability close to heart.
The brand definitely understands the importance of sustainable fashion. Their fabrics are eco-friendly, and their clothes have a retro-contemporary feel to them. Of course, with a modern twist so that you actually wear them.
SEE ALSO:
Ciao Lucia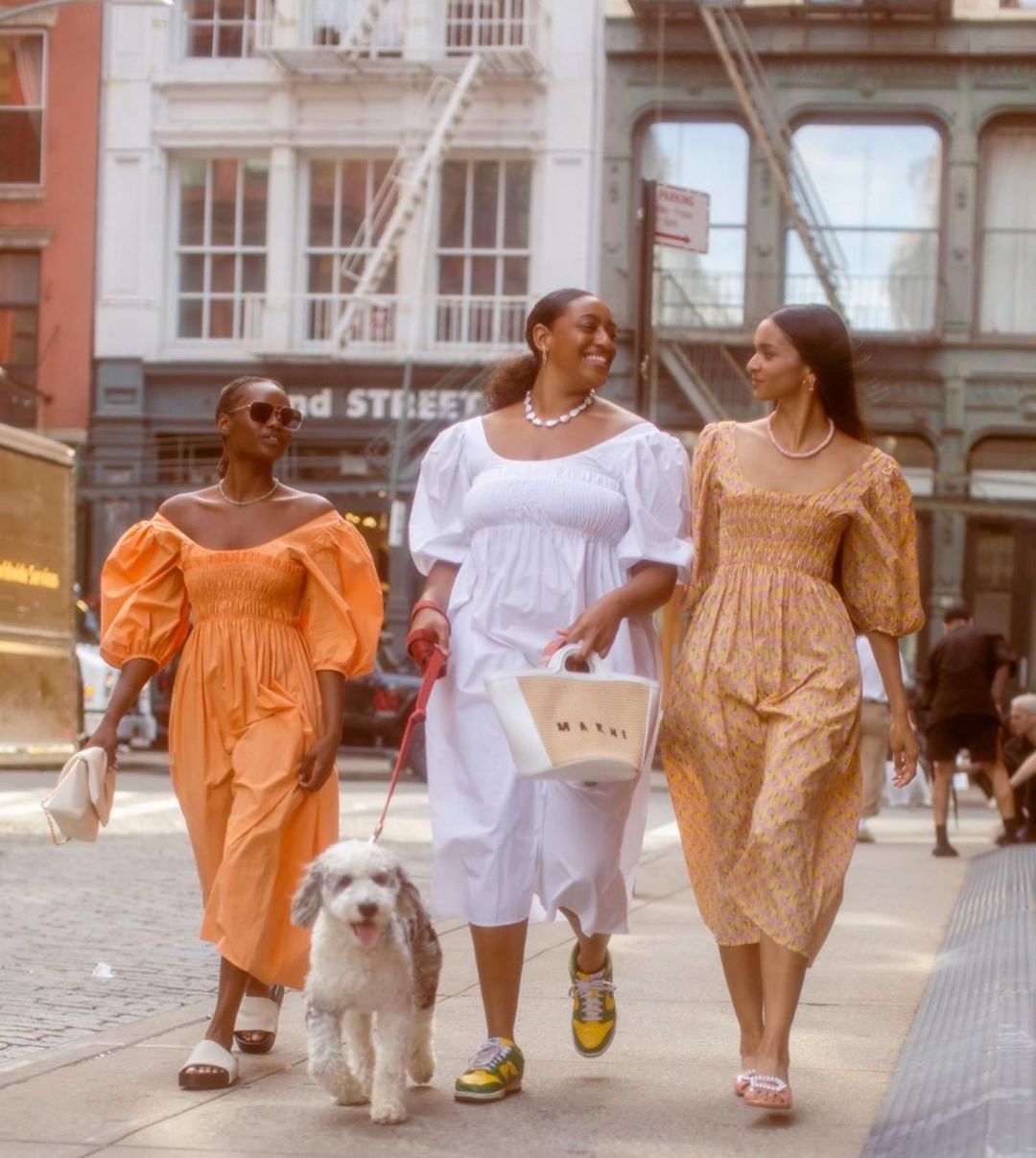 The brand describes itself as the girl on eternal vacation. Ciao Lucia is a great sustainable fashion brand that is famous for its summery and breezy dresses.
If you want to fill your suitcase with sunny dresses, Ciao Lucia is the place to shop. They have an online shopping website as well, where you can find dresses inspired by the French Riviera and the Amalfi Coast.
Petite Studio NYC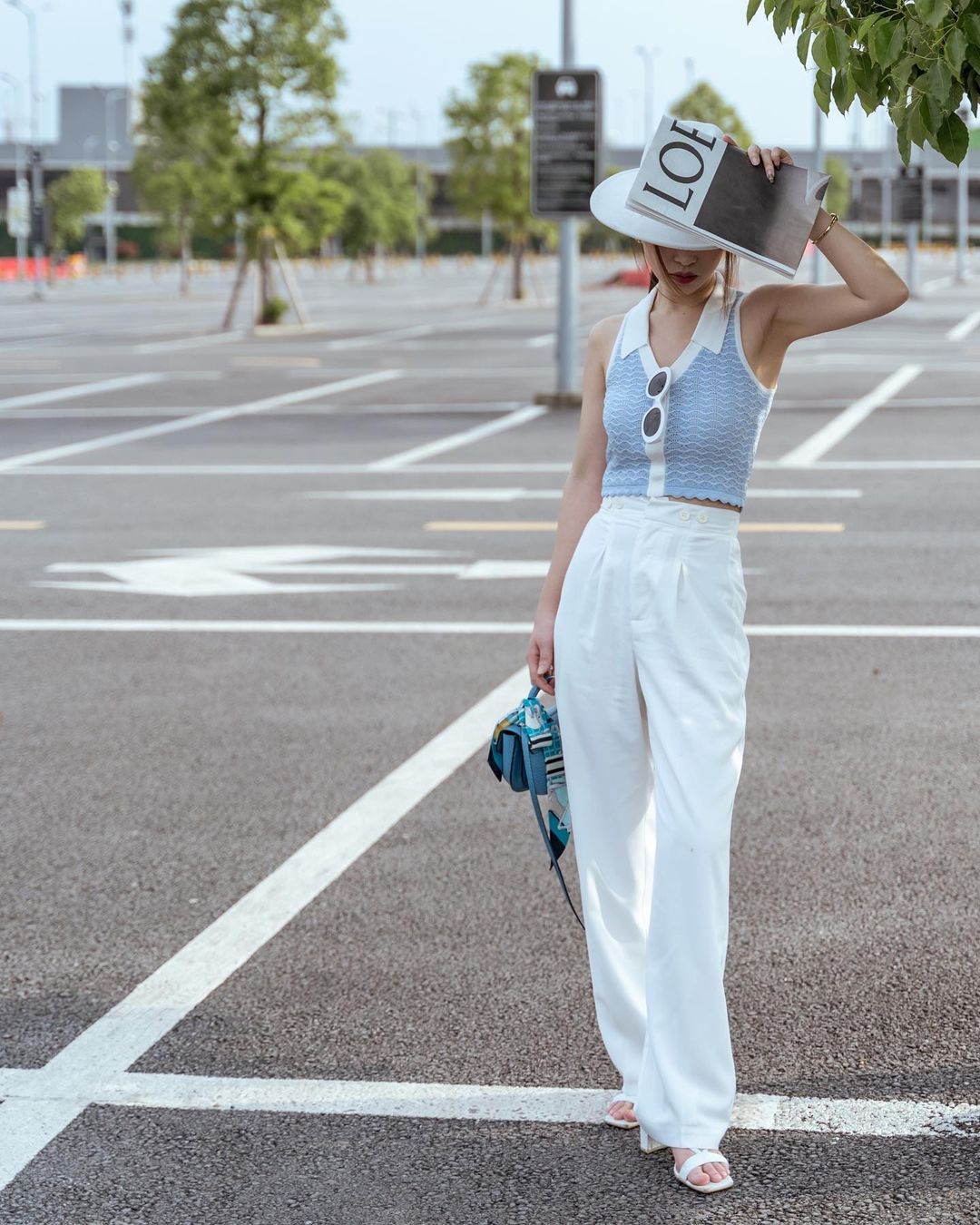 Petite Studio NYC is a slow fashion brand made exclusively for petite people. They offer dresses, bottoms, knitwear, and more.
Their style is quite similar to Reformation, in terms of that it offers clothing for both work and the weekend. You will love their tones and hues that are perfect for each season.
Similar to Reformation, they prioritize sustainability. Because of that, they invest all production efforts into one single factory instead of outsourcing to many.
Spell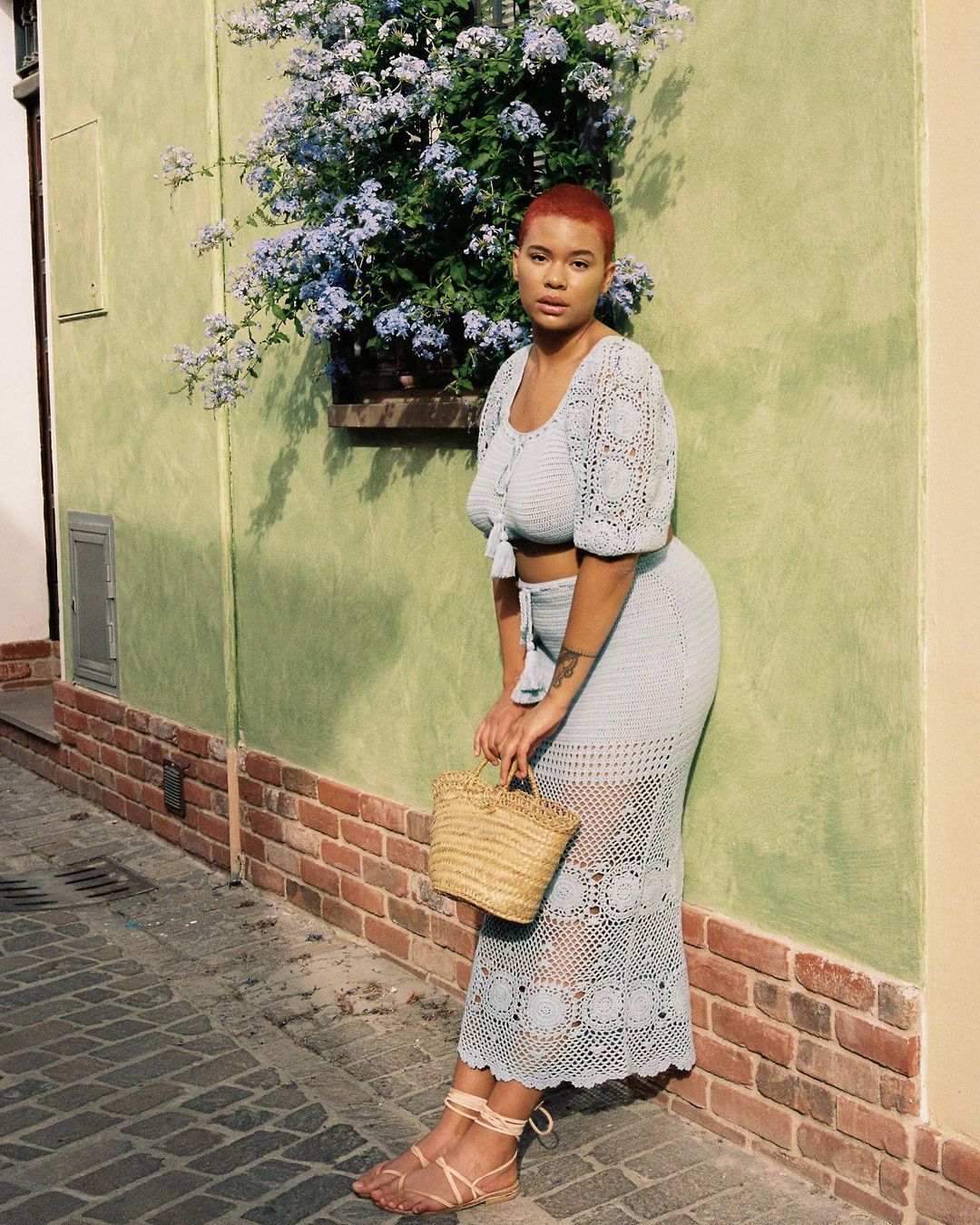 We finish off the list with a store most people know as similar to Reformation. Spell is a modern-bohemian fashion brand that was founded in 2002. Their aesthetic is timeless, feminine, and effortless.
Twice Loved
Embracing the concept of secondhand jewelry is another way to reduce your carbon footprint and make a positive impact on the environment. Twice Loved specializes in high-quality pre-owned engagement rings, promoting sustainability and reducing environmental impact.
Twice Loved thoroughly inspects used jewelry for quality and authenticity, ensuring a wide range of unique, timeless designs and styles suitable for various tastes and occasions.
By incorporating Twice Loved jewelry into your fashion choices, you are not only making a statement about your commitment to sustainability, but you are also helping to support a more responsible and eco-friendly fashion industry.
Do you want to look stylish and feel comfortable at the same time? Then pick up some of their vintage-style clothing.