West Elm was founded in the early 2000s, and since then, it has become the go-to source for modern décor enthusiasts. They have earned a devoted following thanks to their furniture design that blends midcentury silhouettes with current materials in rich textures. West Elm is part of Williams Sonoma Inc. And there are many stores like West Elm, including Pottery Barn.
Speaking of Pottery Barn, many people think it is the same as the West Elm store. But it is not. They are two different brands under the same corporation.
Besides Pottery Barn and West Elm, other stores under Williams Sonoma Inc include PBTeen, Williams Sonoma, Williams Sonoma Home, Pottery Barn Kids, Mark and Graham, and Rejuvenation.
Why Do Fans Love West Elm?
Almost all West Elm products are designed in-house for original style and quality. They focus on good design. West Elm has Fair Trade Certified and handcrafted collections to support the communities that make them. And they prioritize responsible sourcing.
The high-end furniture and home decor company is famous for its trendy and modern designs. They carry a midcentury modern aesthetic that is elevated and welcoming. And you can find it in all West Elm furniture pieces, ranging from rugs, and chairs, to wall art.
Best Stores Like West Elm
Target
It happens to every one of us. You go to Target for one thing, and you return with a bunch of things like a desk lamp, mirror, and more. That is what Target specializes in. A wide selection of products and home interior pieces.
You are almost guaranteed to find something at Target.
Lulu and Georgia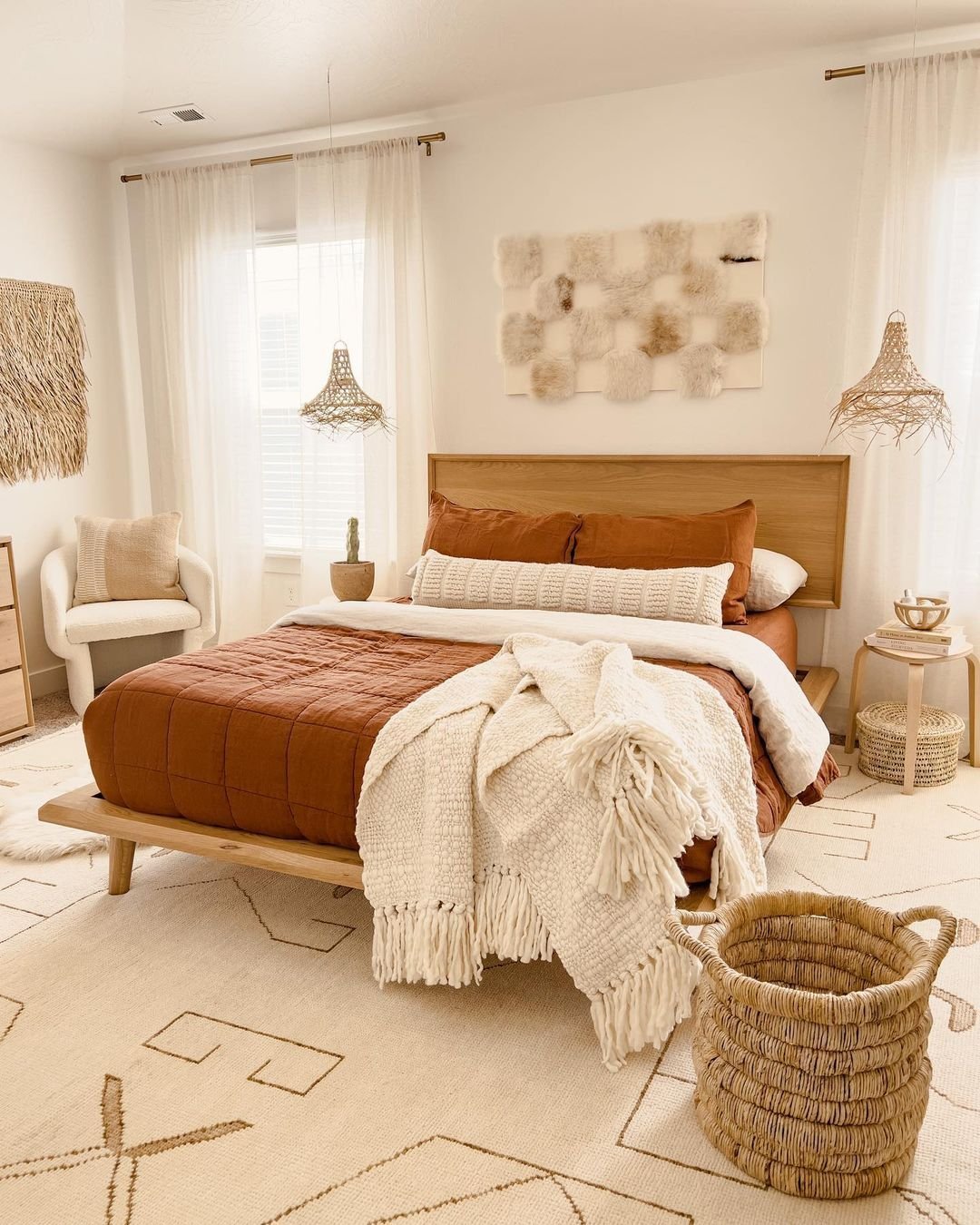 Lulu and Georgia is a furniture retailer that combines the contemporary furnishing you will find at West Elm with some artisan décor. And you will love their bedding collection.
As for their furniture selection, Lulu and Georgia has an impressive range of styles that specialize in blending trendy materials. And the result is an amazing combination. Their prices can start at $150, but end up in the $10,000 range for high-quality pieces.
Joybird
Founded to sell custom-made furniture, Joybird is a furniture store like West Elm. They are also inspired by the mid-century modern movement.
If you visit both stores, you will see their furniture pieces are quite similar.
FROY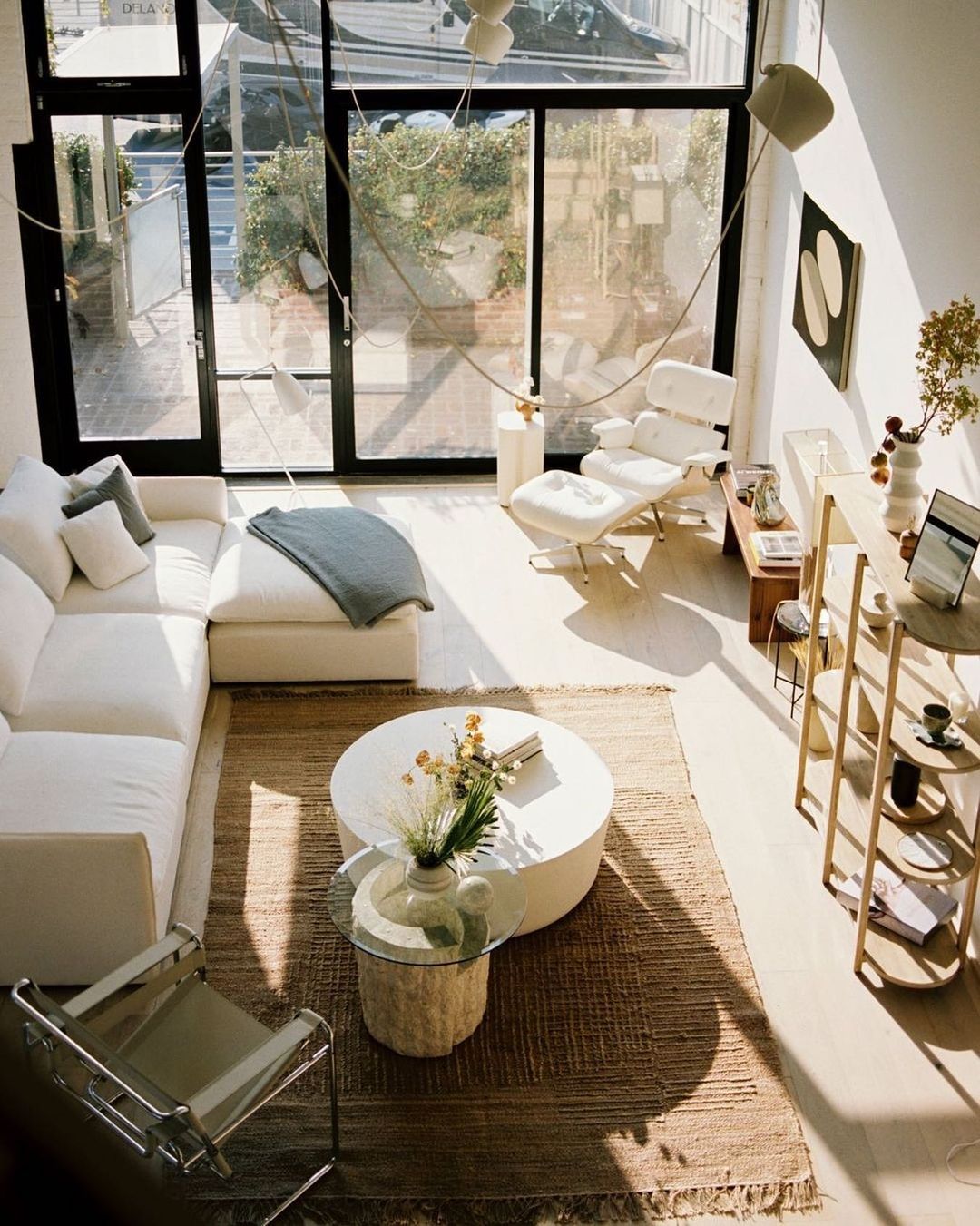 Another store like West Elm, FROY sells a wide range of affordable modern furniture and home decor furniture pieces. How do they do that? Well, by offering close replicas of many famous modern furniture designs.
For example, their Lore Round Dining table is a faux marble finish of the luxurious Saarinen Dining Table.
They have many products that are basically a replica of a famous designs. And that is how they manage to sell quality modern products for an affordable price. Basically, you are not paying hundreds of dollars for a famous designer. You are buying only good products.
France and Son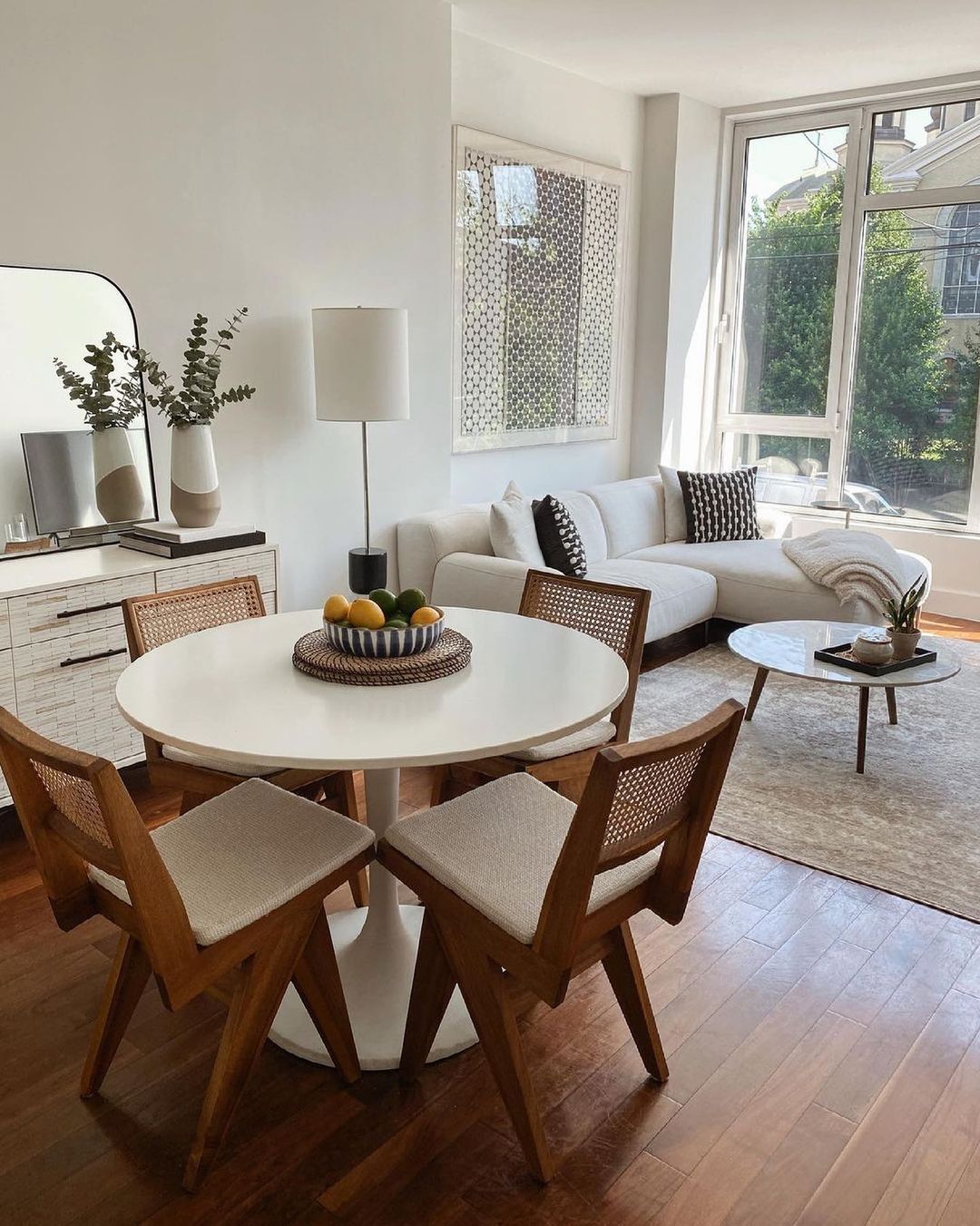 France and Son is one of the many stores like West Elm. They are close competitors and have a mid-century modern furniture collection all the time. Their latest one was inspired by Pierre Jeanneret, an esteemed Swiss architect.
France and Son always find inspiration in mid-century designers but adapt them to suit their modern audience. Their goal is to take a more contemporary approach to older designs.
Pottery Barn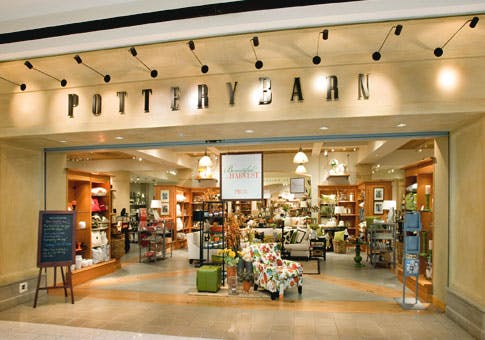 We said in the beginning, that a lot of people mistake Pottery Barn for West Elm. The two are quite similar stores, but also different. They are part of the same corporation.
Pottery Barn is famous for its upscale home furnishing product range selling in many retail stores across the United States. Their first store opened in 1949, offering great value on fashionable and exclusive homeware items.
To this day, Pottery Barn continues to innovate designs and give back to the community. Their products always endure the test of time.
Design Within Reach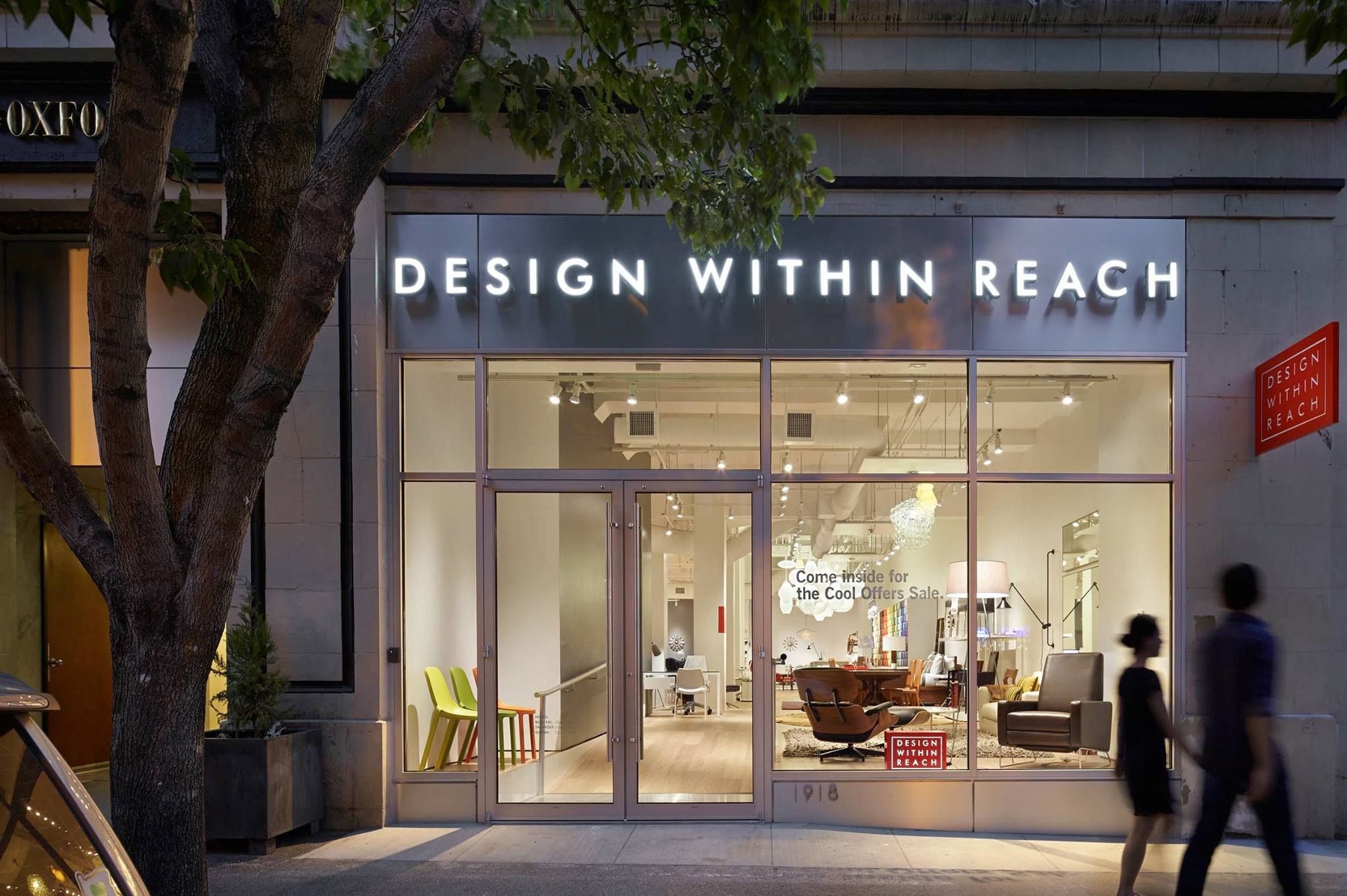 The name says it all. They try to bring modern furniture design to the masses using affordable prices and authentic products. The Design Within Reach store opened in 1998. At that time, consumers could not access the classical European-design furniture, so it helped DWR grow rapidly.
They have a large audience and fan following that buy their time-tested designs with modern orientation. Besides their furniture with competitive prices, Design Within Reach also offers some exclusive items manufactured to super quality.
H&M Home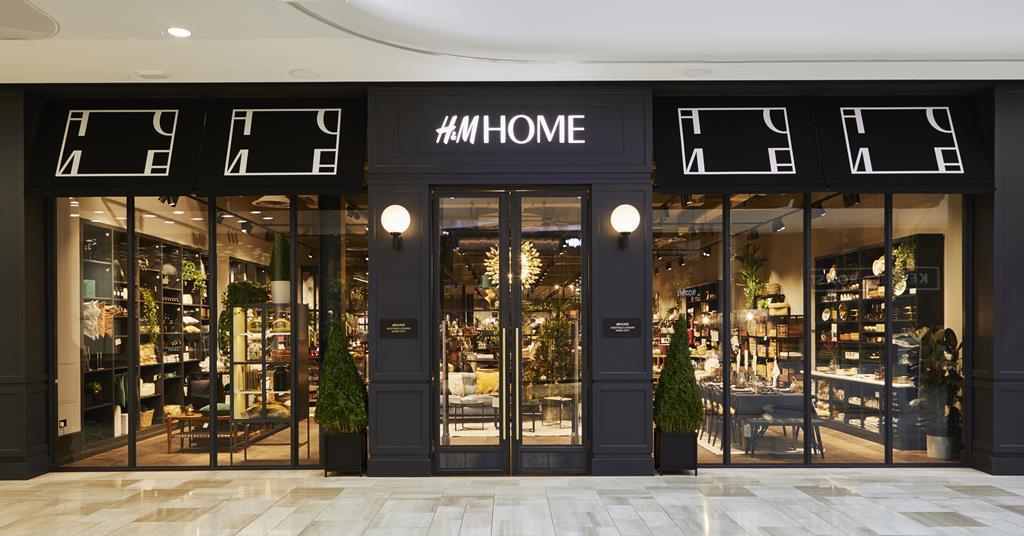 If you want to buy some accessories for your home on a budget, you definitely need to visit H&M Home. Their home line is similar to their clothing line. That is cheap and quality products.
Many people are shocked to find out that the Swedish company makes homeware, but their decorations and bedding are an absolute must.
Their designs are minimalist, earthy, and elegant. No, they do not have furniture. But if you want a vase that will be the centerpiece of your living room décor, you can find it there.
Rejuvenation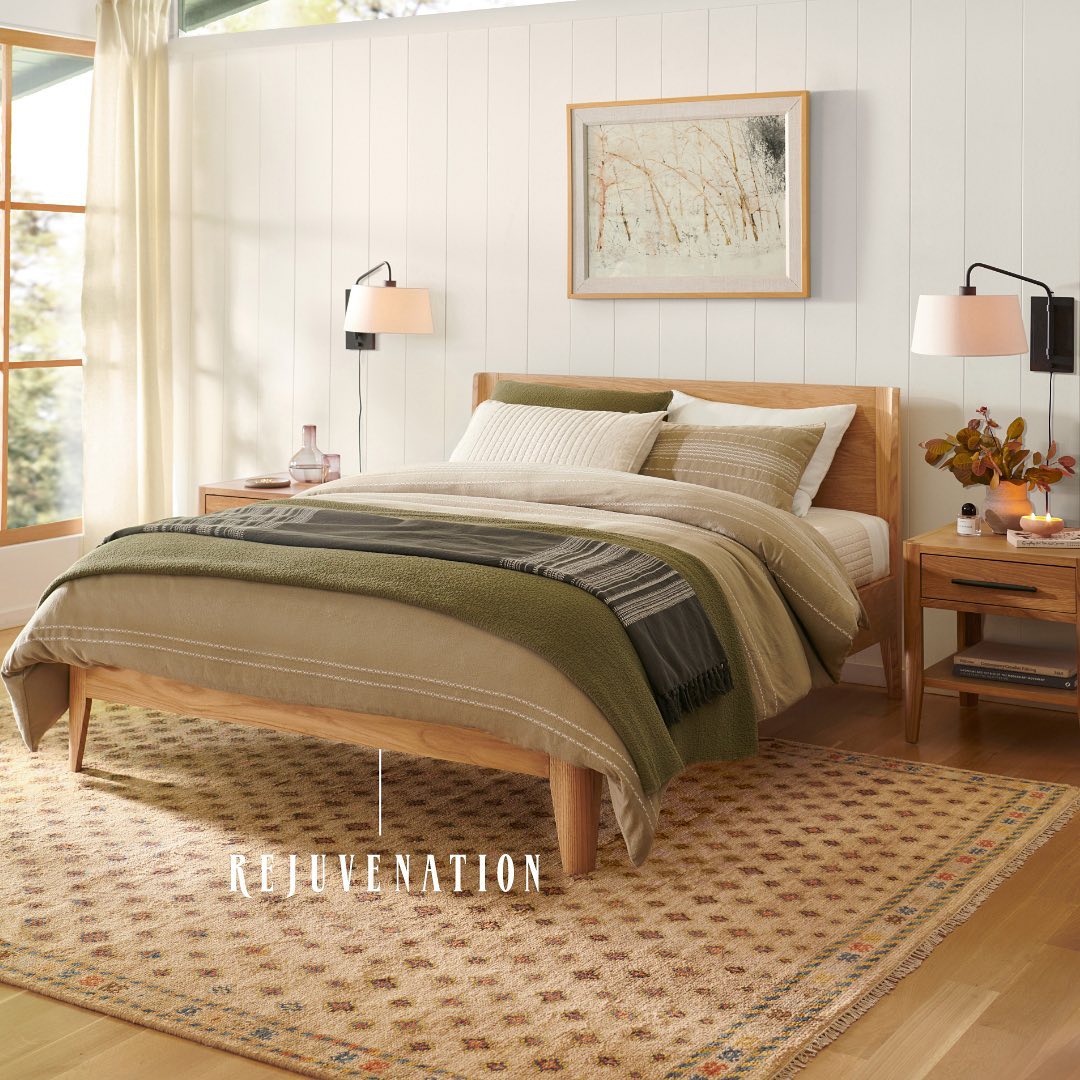 Rejuvenation is another sister label to West Elm. But they are different and unique in their own way. Yes, they also sell mid-century modern and contemporary furniture.
But they add a twist to their mid-century interior design with industrial designs like the use of metal, leather, and wooden pieces. They tend to stay minimalist, emphasizing form and function over design.
Zara Home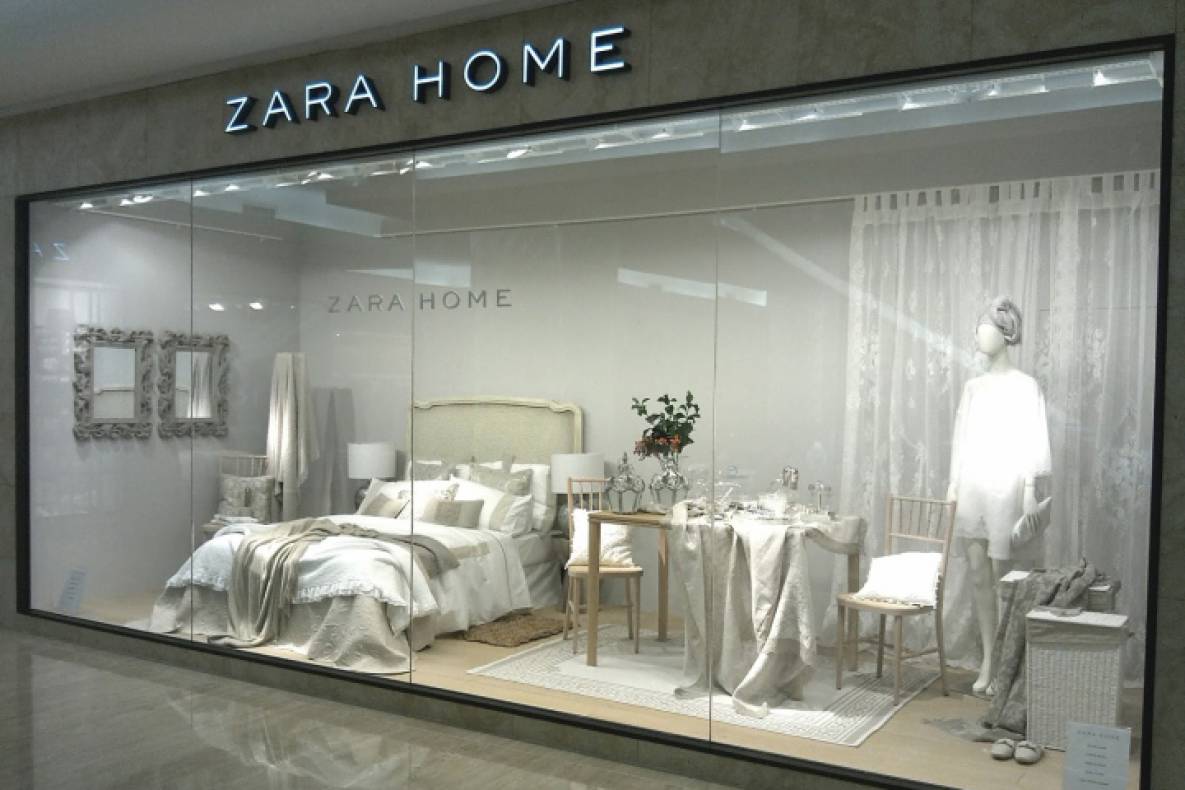 Same as H&M, Zara has a home interior line as well. They do not sell furniture, but they have bedding, pillows, and much more. Basically, decorations give your home a finishing touch that will make it stand out from the rest.
CB2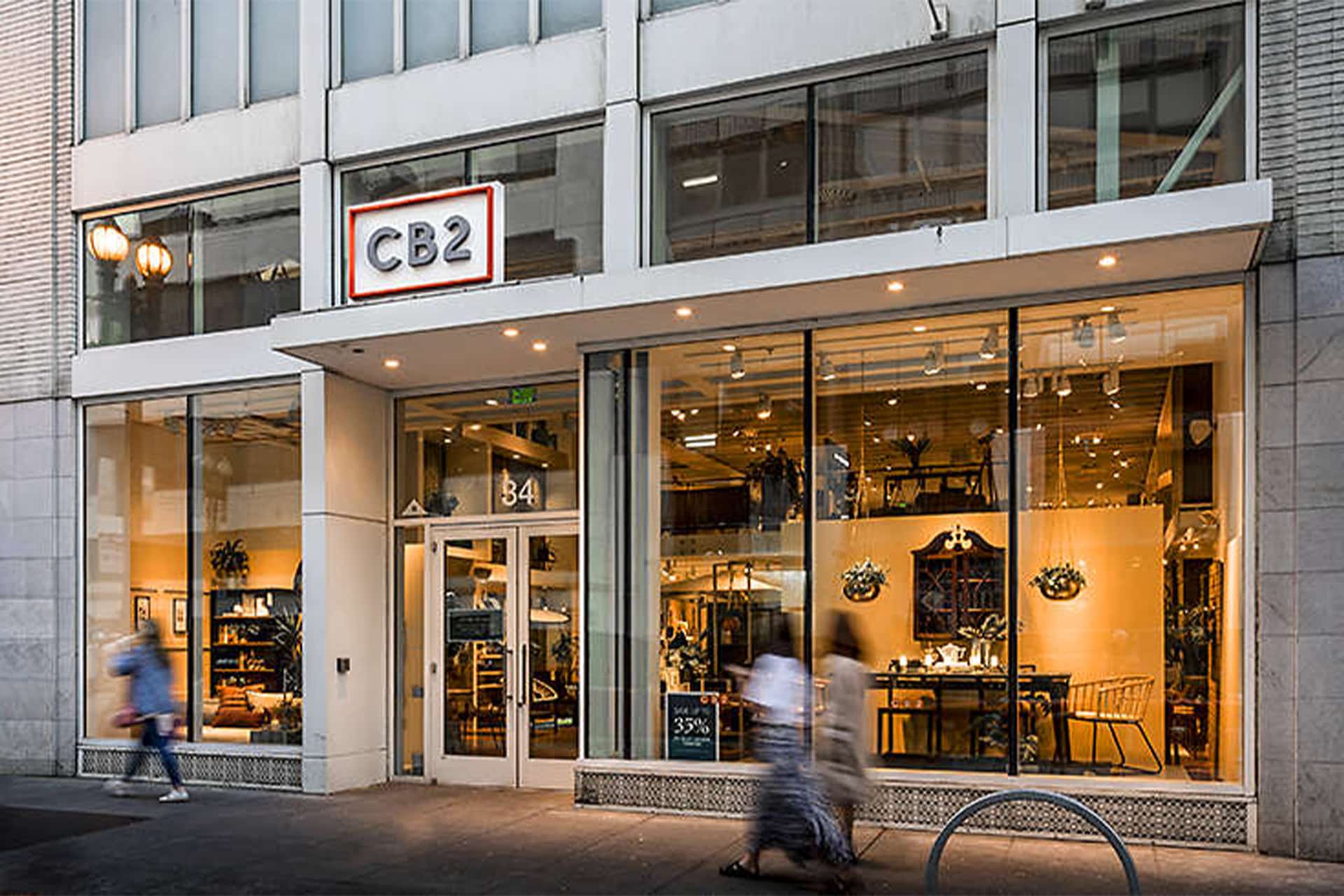 Here is another store like West Elm in the spirit they sell mid-century modern furniture. Their light fixtures are competitively priced, making it one of the main reasons people go there.
As for the designs, they have a contemporary and modern twist on midcentury classics.
Hive Modern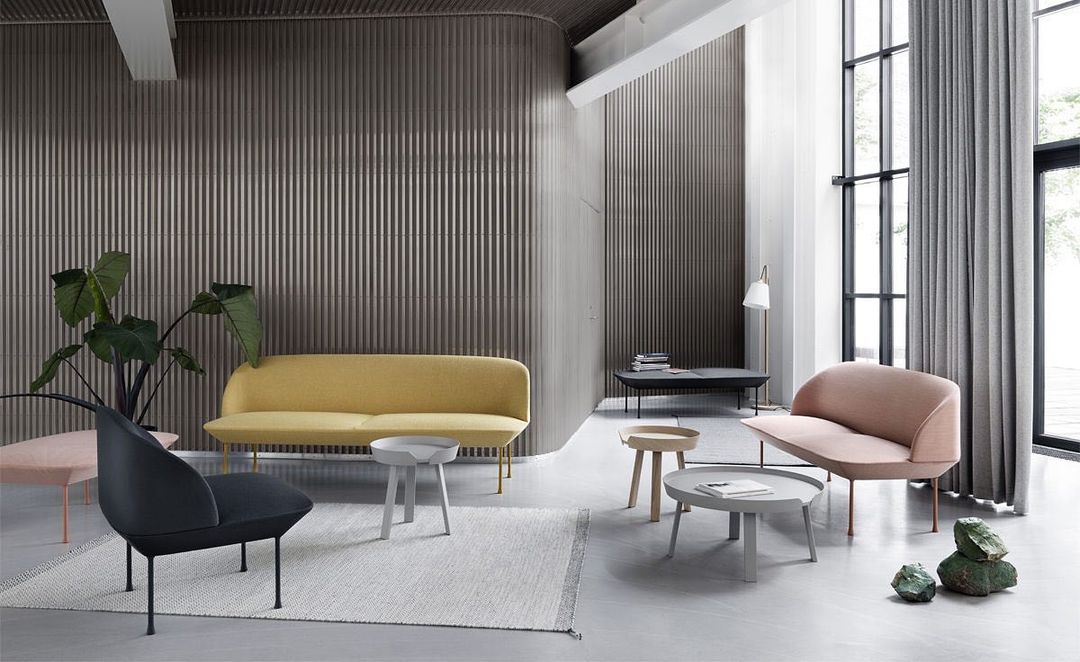 If you can afford to splurge a little, then among the West Elm alternatives, you have to visit Hive Modern. They are on the pricier end of the spectrum.
Why? Because they stock original mid-century pieces. But if you have the money to spend on their items, it is a perfect shop for some quality shopping.
Modani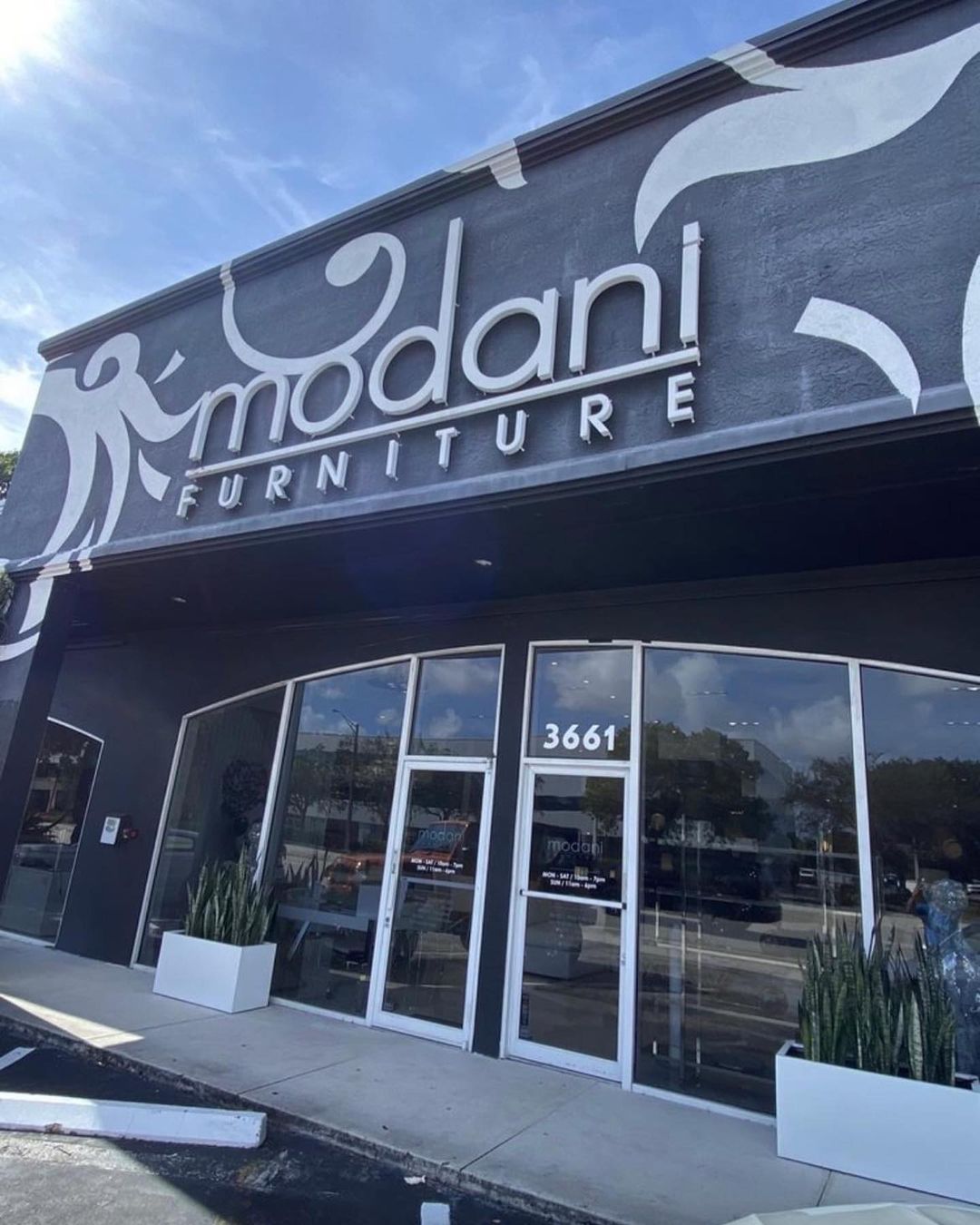 How does Modani stand out from the crowd? By doing furniture smarter than most companies. They have a different approach and a few initiatives that result in furniture that's easier on the wallet.
They have curated designs that are adjustable to all room designs and let you view them in person thanks to their showroom network. They have a store in most major cities in the United States and Canada.
Their collections range from modern, luxe, outdoor, space-saving, and XL home. They cater to all spaces, no matter how big or small.
The Citizenry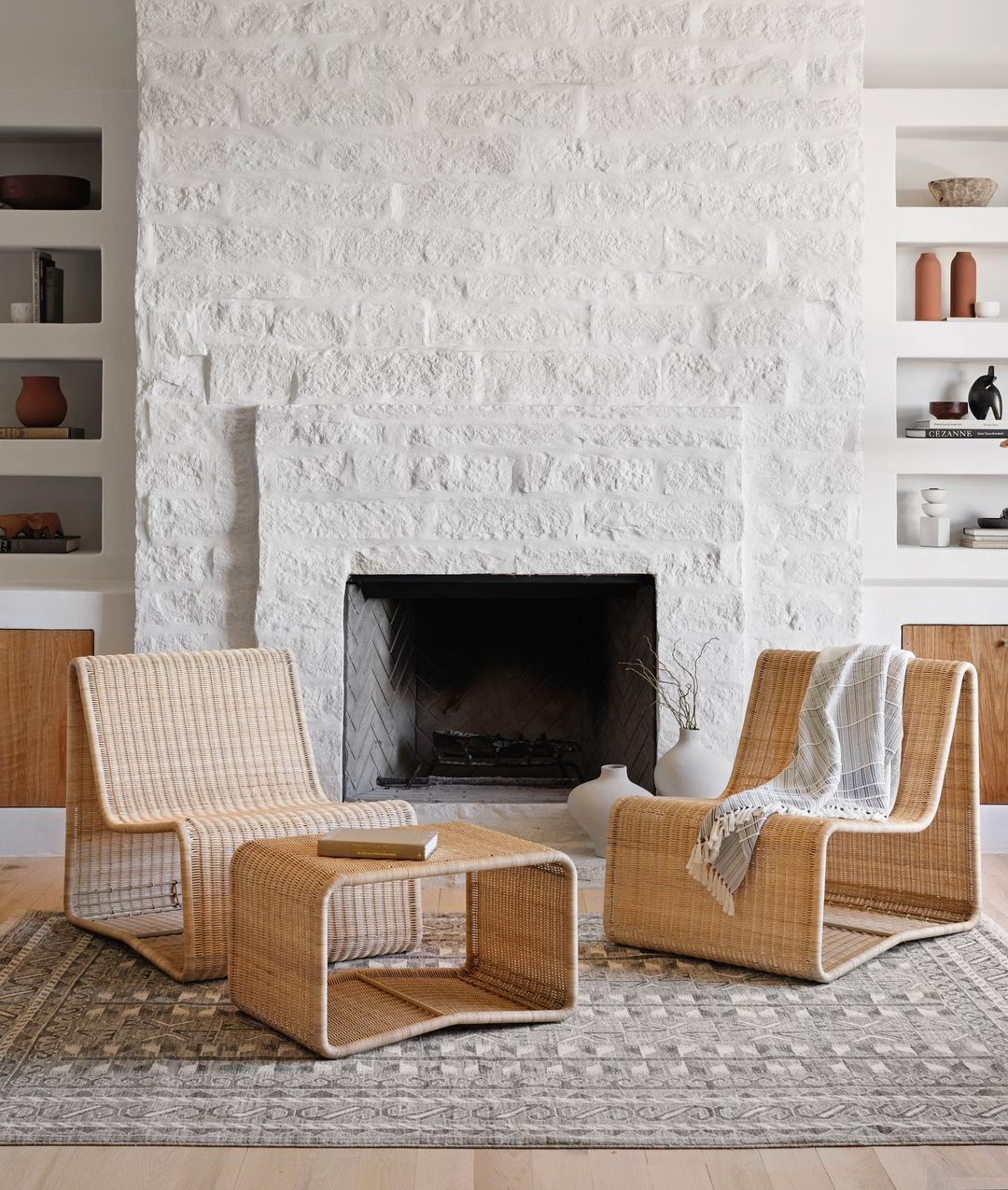 While West Elm is shifting towards handmade and artisan designs sourced from around the globe, The Citizenry tries to stay authentic home essentials from around the world.
This is how they have authentic items from countries like India, Morocco, Peru, and Vietnam. Their products are artisan-made. They are not artisan style.
Modshop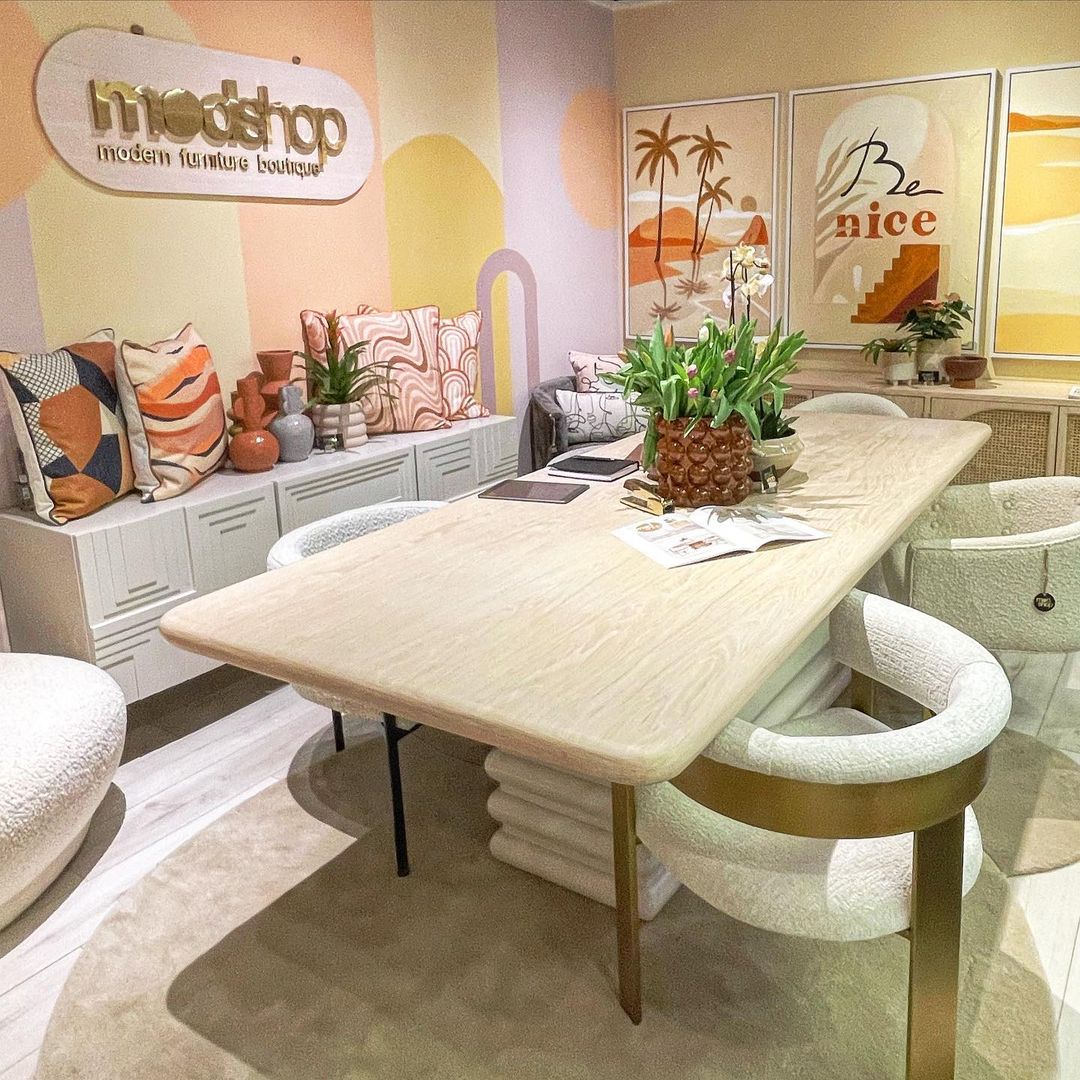 Modshop is a furniture brand carrying modern, minimalist pieces that fans love in West Elm. But they keep things more modern with a curvaceous and sleek design. The goal is to utilize unique materials, and not patterned textiles.
Most of their furniture pieces are one-of-a-kind.
The Inside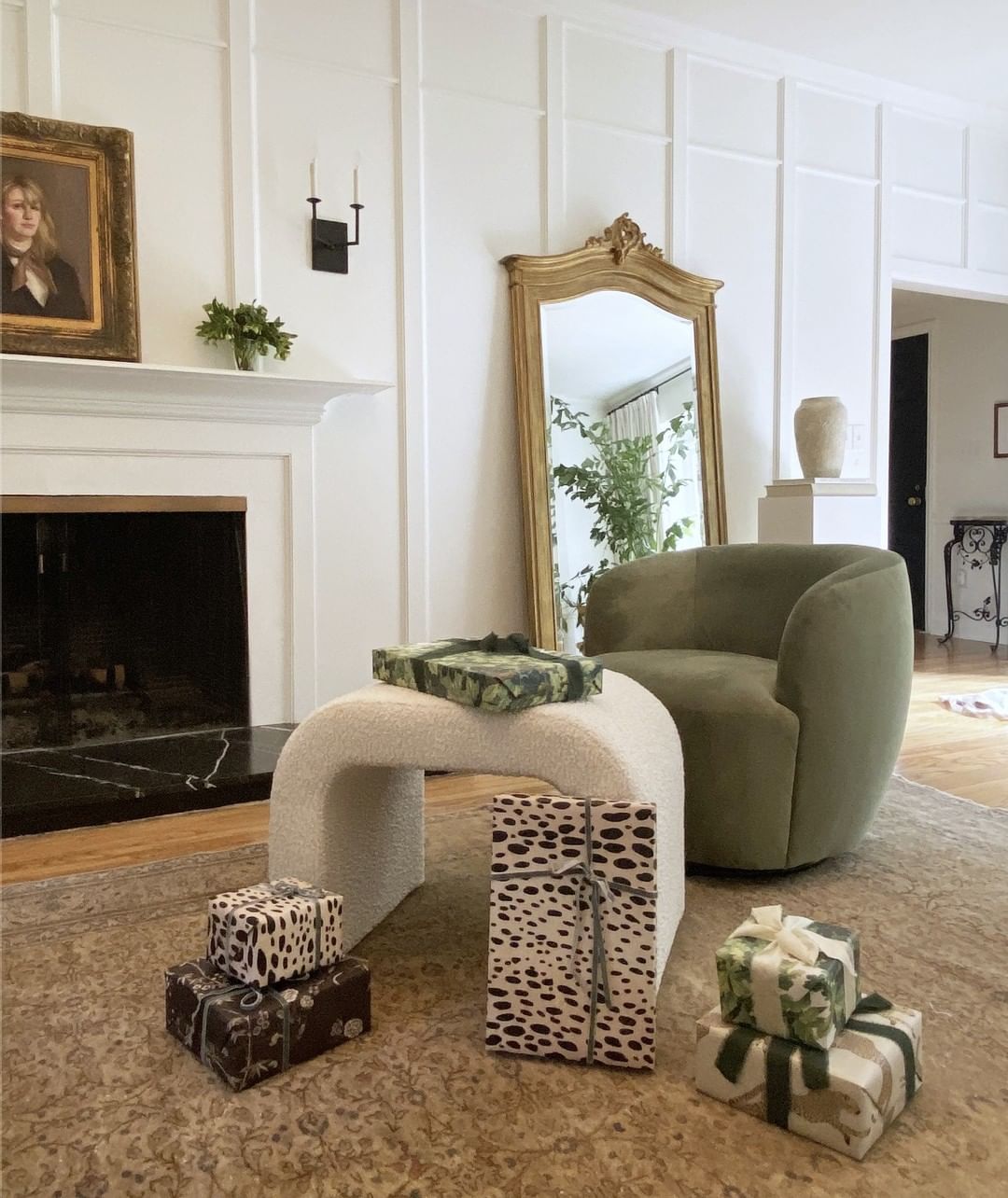 The Inside is a store like West Elm but with a more playful touch to the mid-century furniture. They offer colorful patterns and finishes.
They are similar to West Elm in the way they offer a wider range of budgets. You can buy high-end furniture for a more competitive price.
Article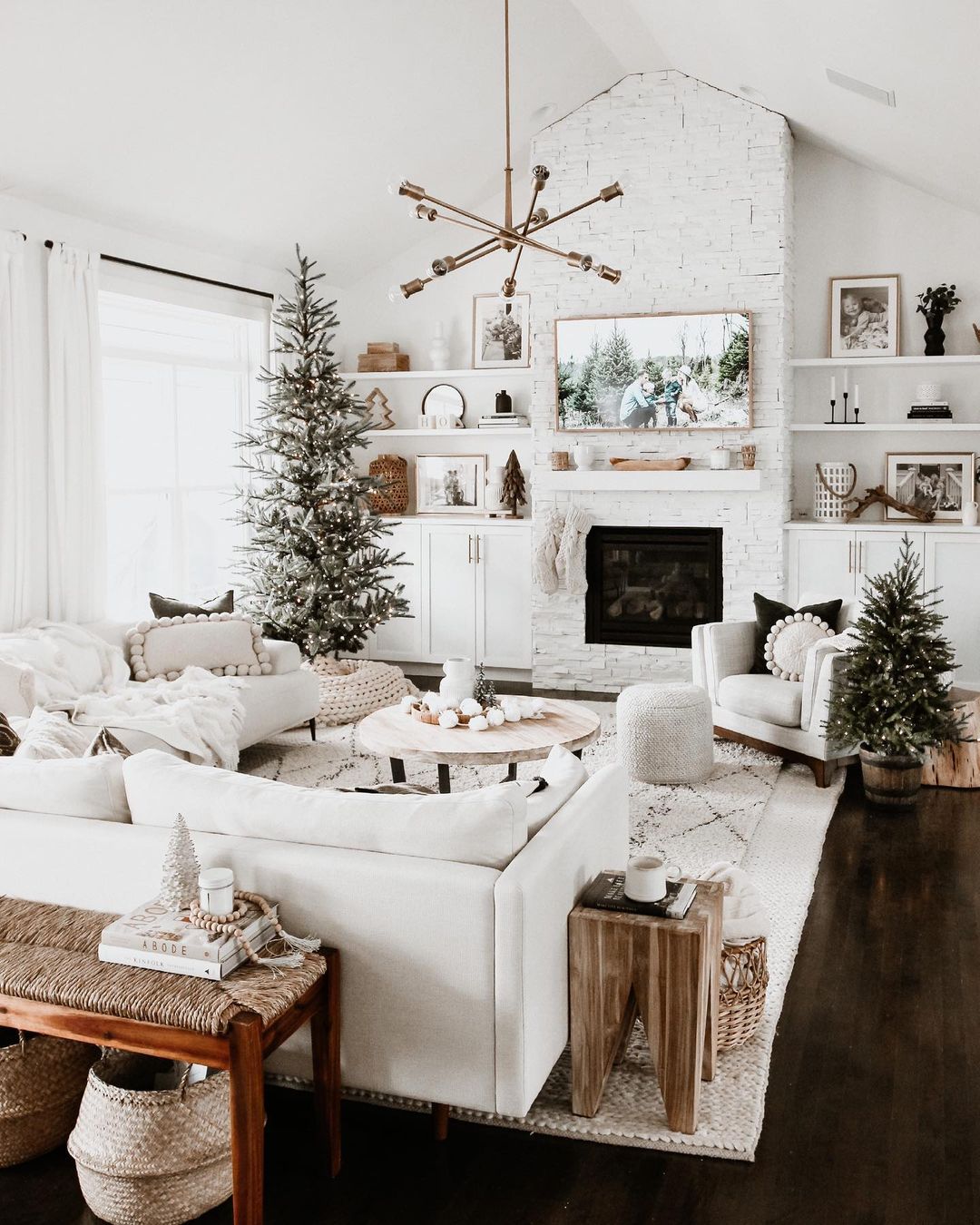 If you are a fan of truly retro midcentury-inspired pieces, then you have to shop at Article. Their stylish catalog of contemporary, modern, and mid-century furniture comes from renowned designers at accessible prices.
Over the years, they have delivered quality furniture to half a million North American homes and businesses. Yours might be next.
Anthropologie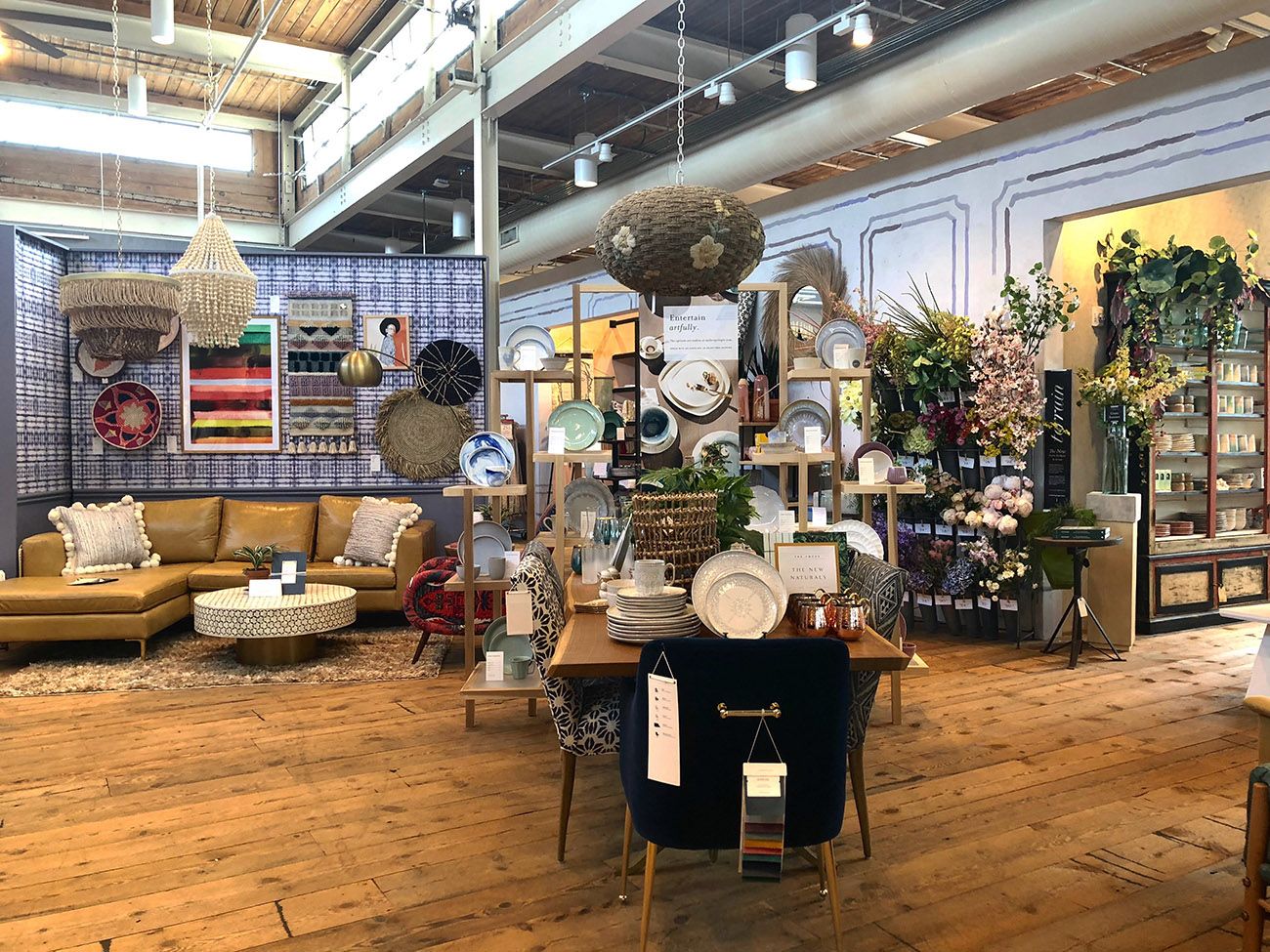 Often considered the boho aficionado for home interior, Anthropologie has recently shifted to more contemporary design. They now use flaunt sleek lines, refined materials, and neutral colors in their furniture line.
Just remember, their furniture pieces might be pricier because of their higher-quality construction.
All Modern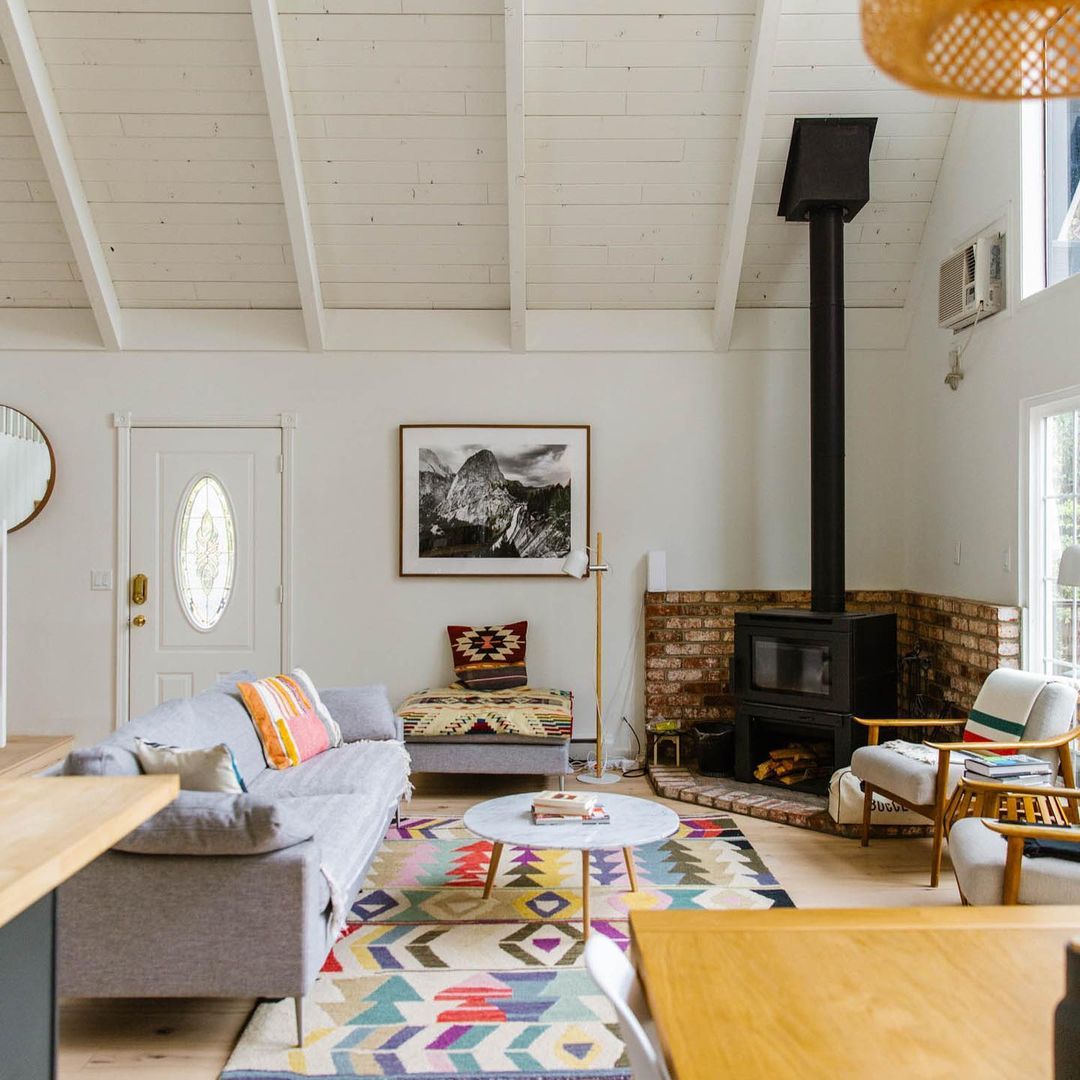 Let's finish off with All Modern, a brand that is the go-to platform for sourcing modern and contemporary furniture for many people. And you can do that without spending a fortune. Their trendy, yet classic selection offers designs similar to West Elm, CB2, and Pottery Barn.
And they often have amazing deals on sets. Think "buy one get one free chair".