Fans recognize Simon Cowell as the judge of Britain's Got Talent. He is the show's creator and one of the standard judges. Many people around the world know him for his sharp tongue on the beloved talent show. But in the past few years, Simon made headlines for different reasons. And that includes his weight loss.
In the past few years, Simon has managed to shed extra pounds two times. Once in 2017, and once in 2020. Let's take a look at his transformations and weight loss journey.
The Wake-Up Call
For Simon Cowell, the wake-up call came in 2017. He collapsed and fell down the stairs in 2017. He was then rushed to the hospital with fears of a broken neck.
While that incident had nothing to do with his weight, it served as a wake-up call for his health. Cowell made a full recovery, but he admitted he had not been particularly healthy.
Before that, he loved eating pizza, hamburgers, spaghetti, and all other "good stuff". He often stayed up late, never getting a night of proper sleep.
When Simon went to the hospital in 2017, the doctor told him, "You have the worst diet of any patient I've ever met". And that is when Cowell decided to completely change his relationship with food.
He went to the hospital after falling down the stairs due to low blood pressure. And during his time in hospital, the doctor ran some tests and found poor scores. And we know how Cowell feels about low marks.
The doctor told him to eliminate red meat, dairy, sugar, and gluten. And Simon listened to him. He made the switch to a plant-based diet. And he did it within 24 hours, completely changing his diet.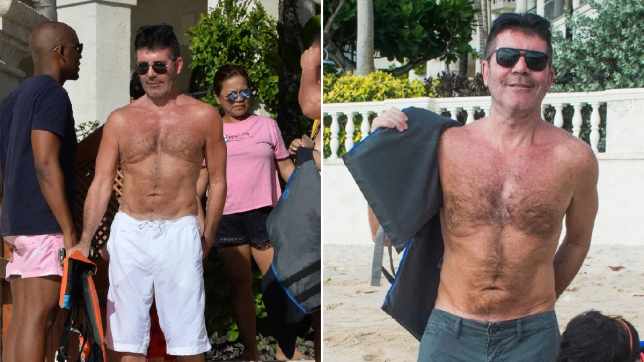 Simon Cowell's Diet
What do we need to know about his diet? Well, Simon openly speaks about his diet. He often says, "Everything I loved, I cannot eat now. No dairy, no gluten, no red meat". But he says it is easier than most of us think. And it is all thanks to his son, who is now 7 years of age.
Thanks to his new diet, Simon has much more energy, and he can catch up with the activity of his young son. Sometimes, Eric might tempt Cowell into ordering pizza, but Simon remains steadfast in his routine. He doesn't get triggered by temptations anymore.
Simon has some tips for those who want to follow his diet. He says, "Most importantly, occupy your mind. You have to stick to a routine. Keep yourself motivated and come up with ideas, otherwise you will look for 'comfort food'".
His diet is rather simple, he eats only plant-based foods. In 2020, he started planning a cookbook. He came up with the title, "It's not that Difficult", inspired by his weight loss.
In this book, Simon plans to share some of the recipes he follows.
Weight Loss Tips by Simon Cowell
If you want to try and copy Simon's diet, you also have to follow some of his tips. Here is a quick breakdown of some of the ideas you can copy from Cowell's diet and lifestyle.
– He cut out red meat, dairy, sugar, bread, and gluten from his diet
– Initially, he kept eating fish, but he then cut it out as well to switch to a completely vegan regime
– For yogurt, he switched to almond-milk yogurt, and it is one of the secrets how to keep consuming things you love
– He also uses almond milk for his tea instead of regular milk
– Simon eats fruits, but not all fruits, remaining careful for excess sugar in some of the fruits
– For his exercise regime, he does at least 500 press ups a day and lifts weights, hoping to tone his body as well as losing weight
– To make sure he gets his reps, Simon sometimes work out in between filming
– Simon walks more and goes on bike rides to remain fit.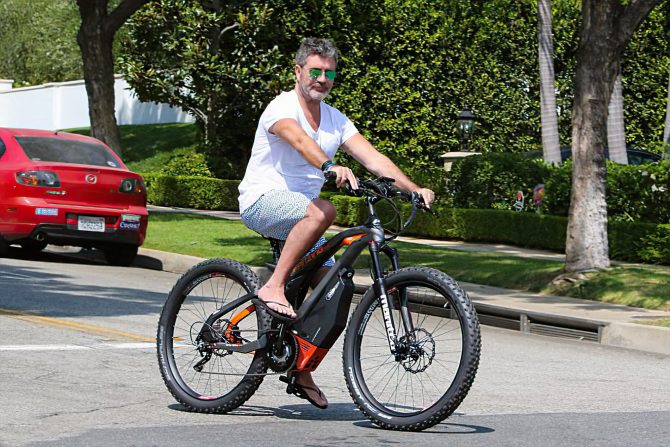 Taking Things to a Whole New Level
We said before that Simon managed to go through several weight loss journeys in the past few years. In August 2020, he suffered a devastating electric bike injury. He broke his back and the injury left him bedridden for months.
As a result, he put on some extra weight. But months after that, he felt comfortable getting back on the electric bike. He also suffered complications from surgery to fuse to vertebrae, making him consume heavy painkillers.
During the first several months, he was able to walk around his home garden and do light physical therapy in a pool.
But in February 2021, he started getting his spirits and body back. And he says, "I am healthier now than I was a year ago because of this back injury. I had to walk to heal. And now I walk five to ten miles per day, and I feel better".