Rob Kardashian will tell you, his weight loss transformation didn't happen overnight. He worked hard to get to the point where he is today. Rob Kardashian had one of the biggest weight-loss transformations in recent history. Several years ago, the Keeping Up With the Kardashians star removed himself from the spotlight. He didn't want to give people reasons to body shame him.
But now, after shedding off those extra pounds, Rob started resurfacing on social media. Last year, he showed his slimmer figure during Khloe Kardashian's birthday party in June.
And fans instantly started asking how he lost all that weight. Well, let's take a look at the weight loss journey of Rob Kardashian.
From Model to Obese and Backward
Some fans might remember Rob Kardashian as the obese star of Keeping Up with the Kardashians. But others remember him as a male model in the 2000s. He was a hot commodity, and even dated Rita Ora at the time.
The two had an awkward breakup in 2012, with Rob accusing her of cheating with more than 20 people. Following the breakup, his personal life began to spiral. And his weight followed.
And things reached the peak in 2014, when he found out he was trending for being fat. He wrote, "Thank you all it really made my day. Non one will ever understand how much it hurts".
At the time, news started surfacing that Rob wanted to go to rehab and seek external help for his weight. But to this day, he denies those claims.
Here is what he wrote, "To the blogs saying I went to fat camp or rehab LOL. Then why am I still fat u fools? First, I don't believe in rehab or therapy or anything of that sort. And second, I'm a grown man and will work on myself when I choose. I am aware that I'm fat that definitely ain't a surprise to me LOL and my only therapy will be in the gym".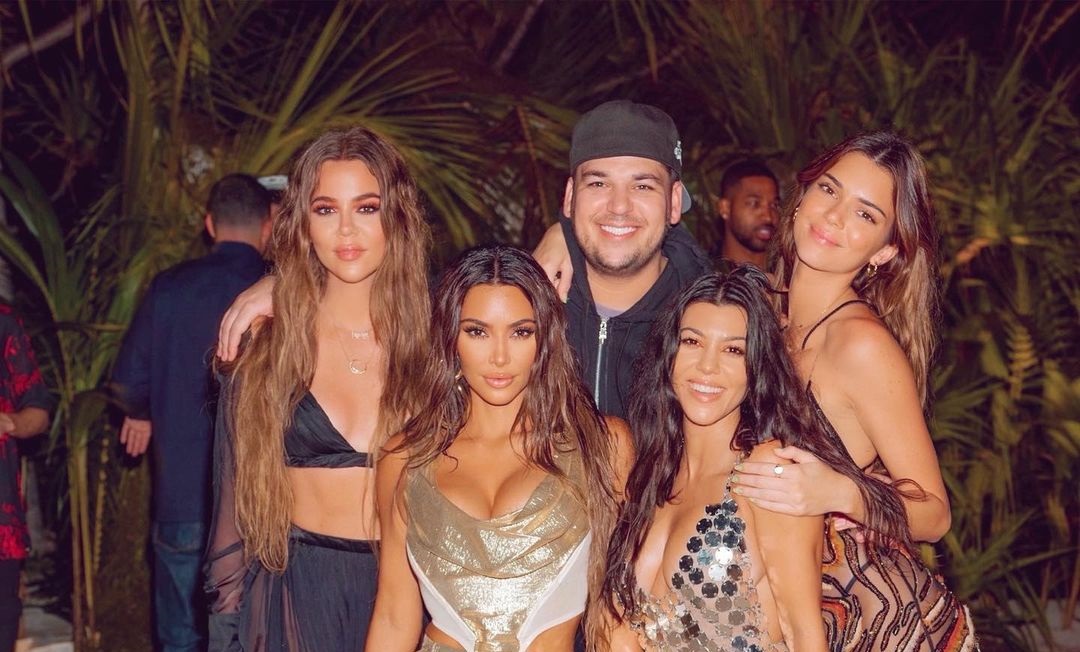 How Did He Do It?
So, how did Rob shed all those pounds? He started turning heads in 2018 when he started this weight loss journey. And as we said before, Rob Kardashian's weight loss transformation didn't come overnight. After years of struggling with depression and binge-eating, Rob finally turned a corner. And it is great to see him looking happy and healthy.
Let's do a quick reminder of some of the down points in his life. In 2013, paparazzi photos started showing Rob walking in the city, looking more obese than ever. But the climax came just before Kim and Kanye's wedding. An upsetting airport photo shows him looking extra obese. That is the only photo of him from 2014 and 2015.
In 2017, he even started staying indoor. He refused to go out, trying to avoid body shaming. And then in 2018, he started his transformation. In 2019, he wrote "Day One, all good" on Twitter, sharing a photo of his home gym. That is when he started really turning the heat up.
In 2020, Rob started showing his lean legs. He shared a photo in front of his pool, captioning it "swim day". Posing in turtle trunks, he showed off his leaner legs. He then continued showing his lean frame at Khloe Kardashian's birthday party. And in October, at the family affair for Kim's 40th birthday in October, he looked slimmer and happier than ever.
Many insiders say that Khloe and her on-again boyfriend Tristan Thompson helped Rob shed off pounds. They acted as his personal trainers. Khloe and Tristan worked with Rob in Khloe's home gym, doing some cardio, running, pushups, and deadlifts.
But Rob also cut off junk food, switching to a high-protein diet. Yes, he does have a couple of cheat days in between, but he tries to limit them as much as possible. The whole Kardashian family is proud of Rob for losing so much weight. And more than anything, they love it that he takes better care of himself.
Rob definitely made a big transformation. Back in the days, he would isolate himself from the rest of the world and spend days eating junk food, watching TV, and playing video games. Now, he has snapped out of it and keeps doing the good work.
Rob hasn't shared exactly how much weight he lost. But some estimates are around 50 pounds. Rob's weight loss journey started in 2018, and reached its climax at Khloe's birthday party in June 2020.
Following the party, Khloe Kardashian said, "He is so handsome. And I love that he is getting a positive response because it's just gassing him up more. It makes him feel really good and confident. That is all I want for my brother".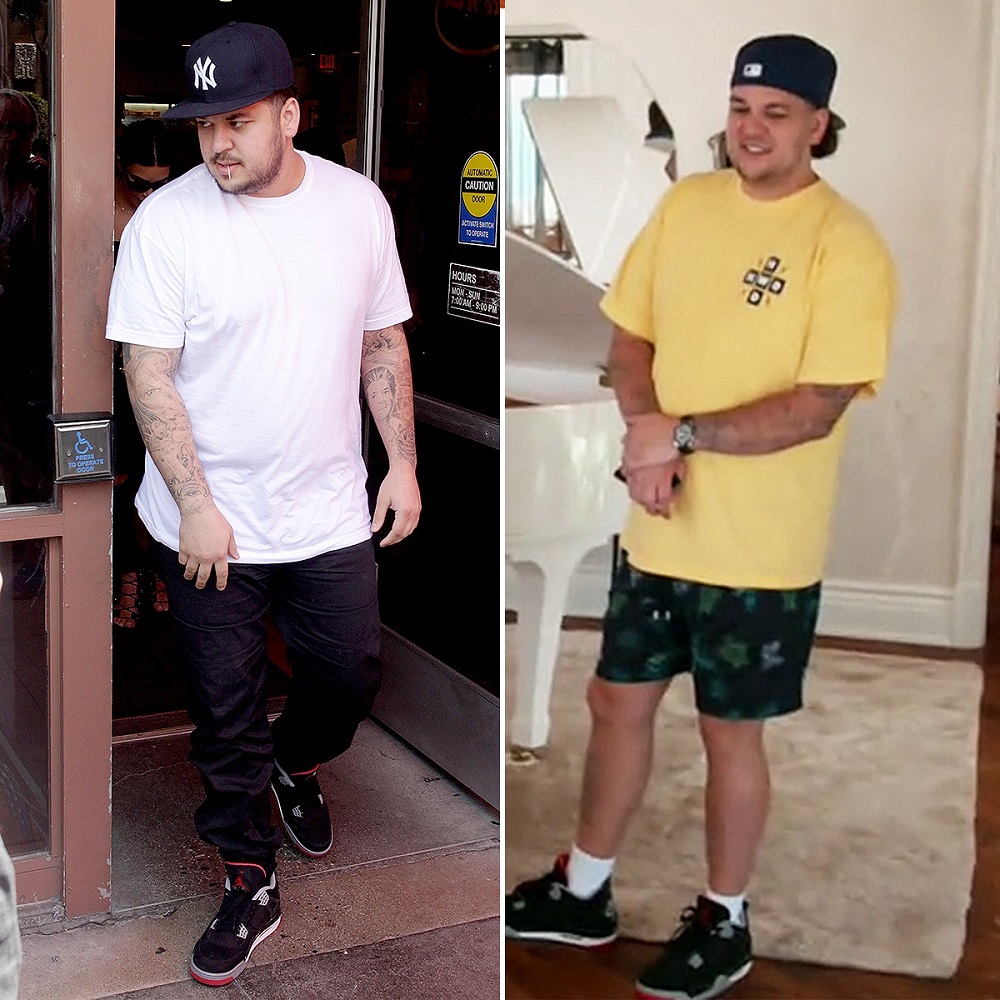 The Future Looks Bright
In the last year, he showed off his leaner and slimmer body during some cameo scenes in Keeping Up With the Kardashians.
He made his first season 20 appearance during the Thursday, April 1, 2021 episode of the series. In the scene, he joined his mother Kris Jenner and her boyfriend Corey Gamble while preparing a tai chi lesson. Rob said, "Corey's ready. You're Bruce Lee ready. You guys look so cute and silly".
They had a short interaction, and Rob didn't appear anymore in the episode. Back in April 2016, Rob Kardashian said he wants to weigh between 200 and 210 pounds. At the time, he weighed close to 300 pounds.
But looking at his outfit from that April 1 episode, we can say he is close to his goal. He wore a yellow T-shirt from his Halfway Dead clothing line. And he rocked some shorts showing off his slimmed-down body.
The next week, he made an appearance while spending time with his family in Malibu. We sure wish Rob a lot of success in his weight loss journey.