Having an intricate, well-done, and fun hairstyles is something we all want, but rarely have the time to do them more often. To be honest, having the know-how in fancy styling also plays a big part in sporting a gorgeous hairstyle, and not everyone who is gifted with lavishing hair is also adept ad braiding and styling.
Luckily, there are a lot of ways to style some fun and amazing hairstyles great for all occasions and ages that don't require a pro-level knowledge in hairstyling. These may not be as simple as tying a ponytail with a scrunchie but are pretty close. All you'll need are a handful of multicolored rubber bands and some creativity.
If you think that rubber bands are just for doing hairstyles for little girls, you're not wrong, but you shouldn't underestimate the power of the rubber band. You can end up with some pretty amazing hairstyles without braiding a single braid and you can make it fun or more serious by choosing different or same colored rubber bands.
Still skeptical? Before you make up your mind, take a look at the list of these darling rubber band hairstyles. And the best part is, it doesn't matter whether you have short hair, long hair, straight hair, or curly hair.
1. Box Parting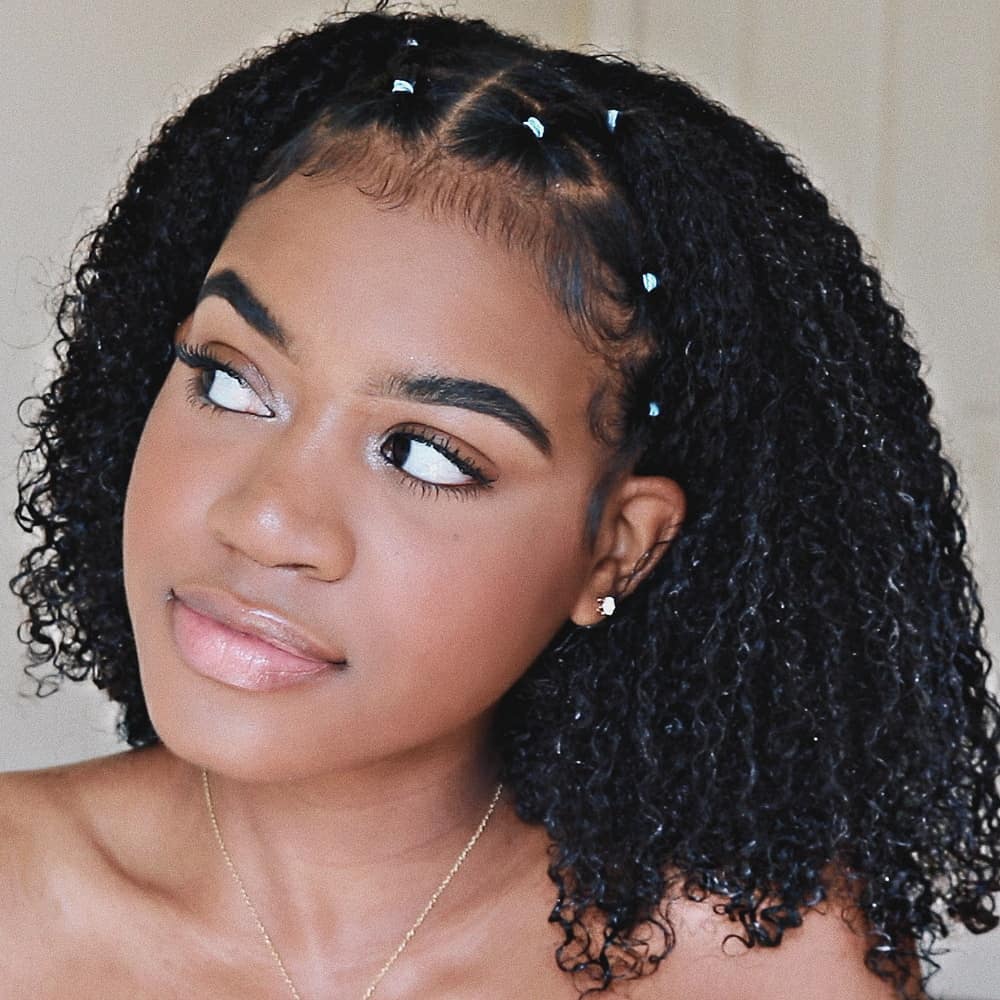 Box braids are probably the most popular of the protective hairstyles, and one of the distinctive features there are the square-shaped divisions for each braid. If you have naturally curly hair and are not in the mod for braids, you can still achieve that square-shaped look of the box braids by tying up the strands with some rubber bands.
Let's start with an easy rubber band hairstyle that looks elegant and classy.
2. Woven Top With Space Buns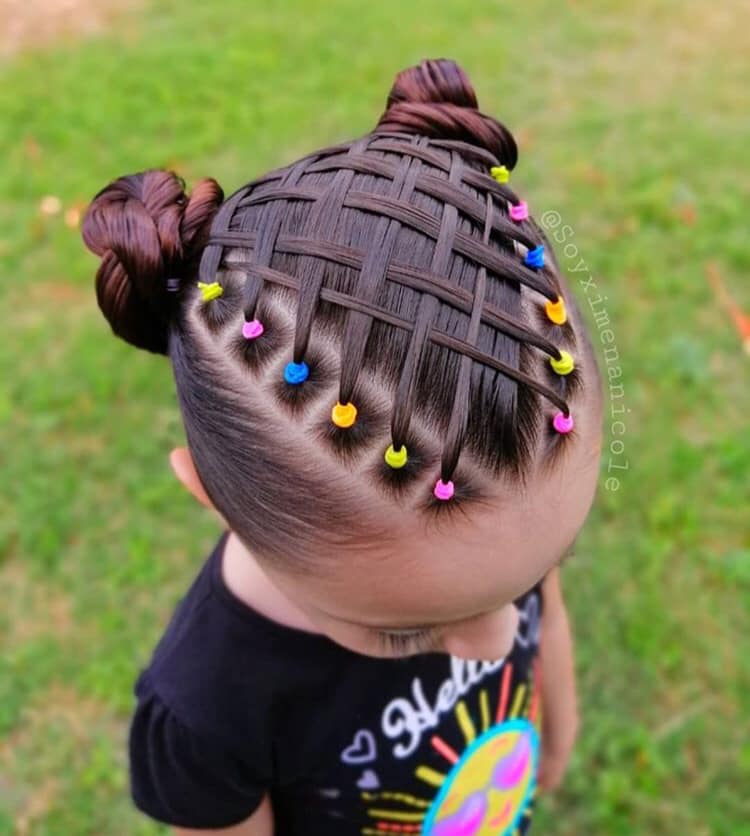 You can weave your loose hair to create some amazing texture, and many of you might thin: braids. But no. This cute hairstyle is actually pretty easy to make. A V-shape division at the top edged with a few smaller square-parted strands that go over and under until coming together at the end in two cute buns.
3. Heart Hairstyle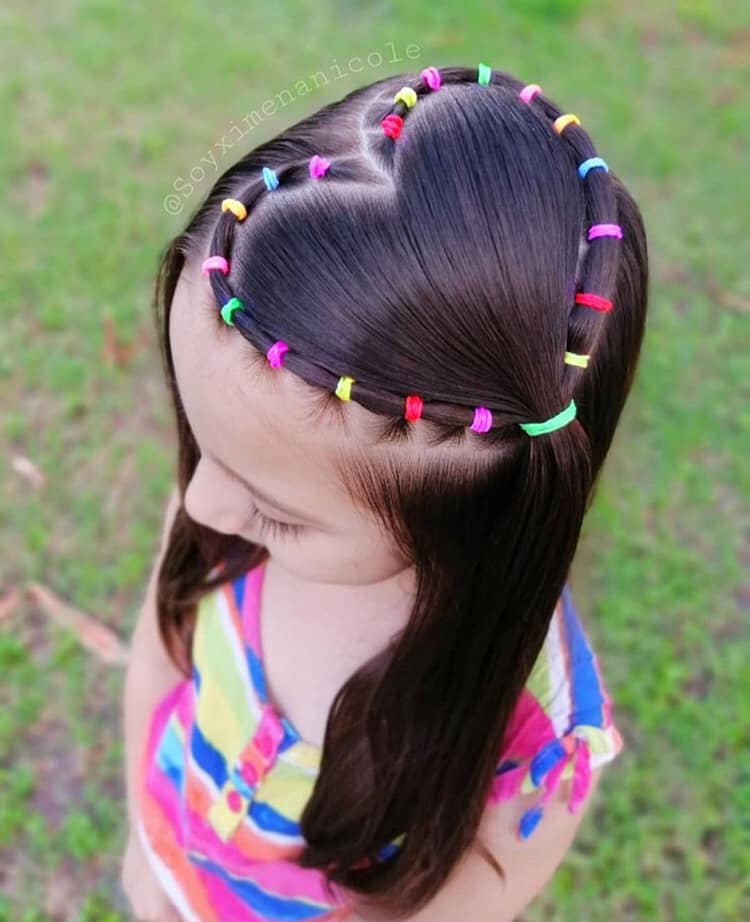 Admit it or not, we've all, at last, considered making some cutesy heart ponytail hairstyle once Valentine's day comes around, but we never really got around to it. If the reason for that was because the heart-shaped hairstyles you could do were way too plain, you should check out this lovely side-heart sleek ponytail. Your friends will love it.
4. Wrap-Around Braids in High Ponytail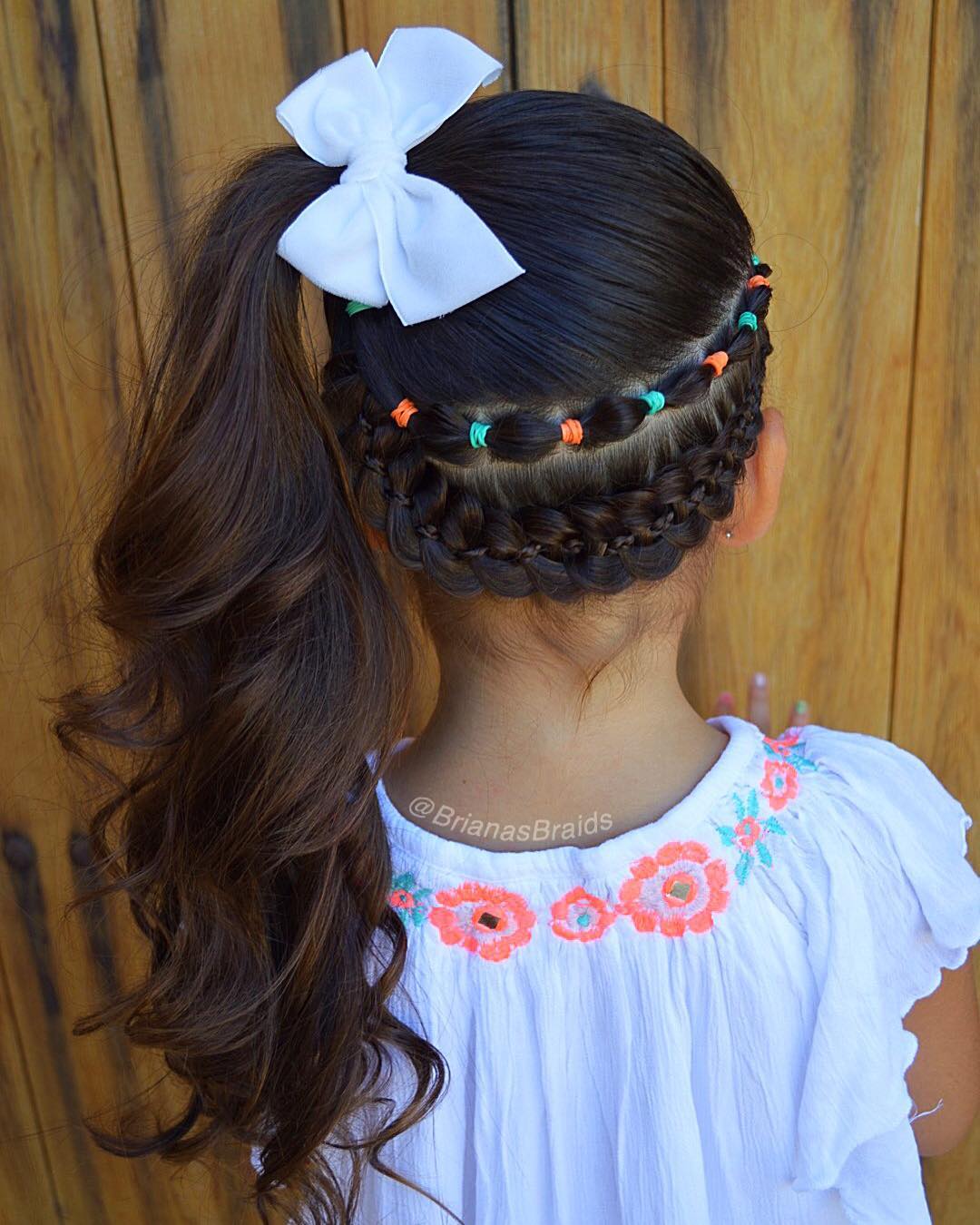 A sky high ponytail leaves so much room for improvement, as you will see in this list. Here is one way to improve it. This one has both a four-strand braid and a bubble braids wrapped around. The bubble braid gives it a bit more of a fun look.
5. Criss-Cross Braids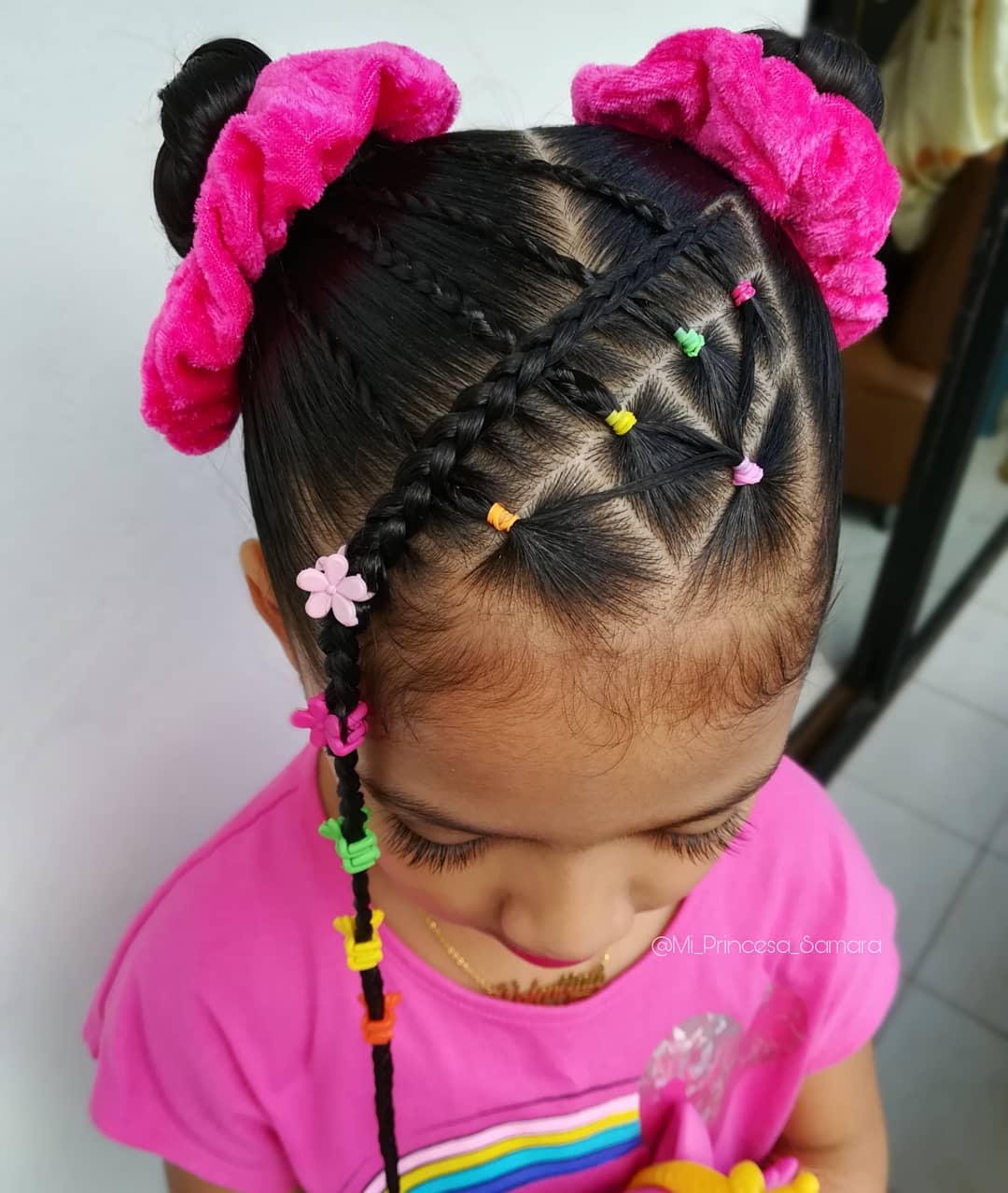 You can combine the texture of ordinary braids with the shapes you can create with the rubber bands. Here is one such fun half-and-half simple rubber band hairstyle with square parts at the top front overlapped with braids in the back. The double buns are just an added cuteness bonus.
6. Rubber Band Net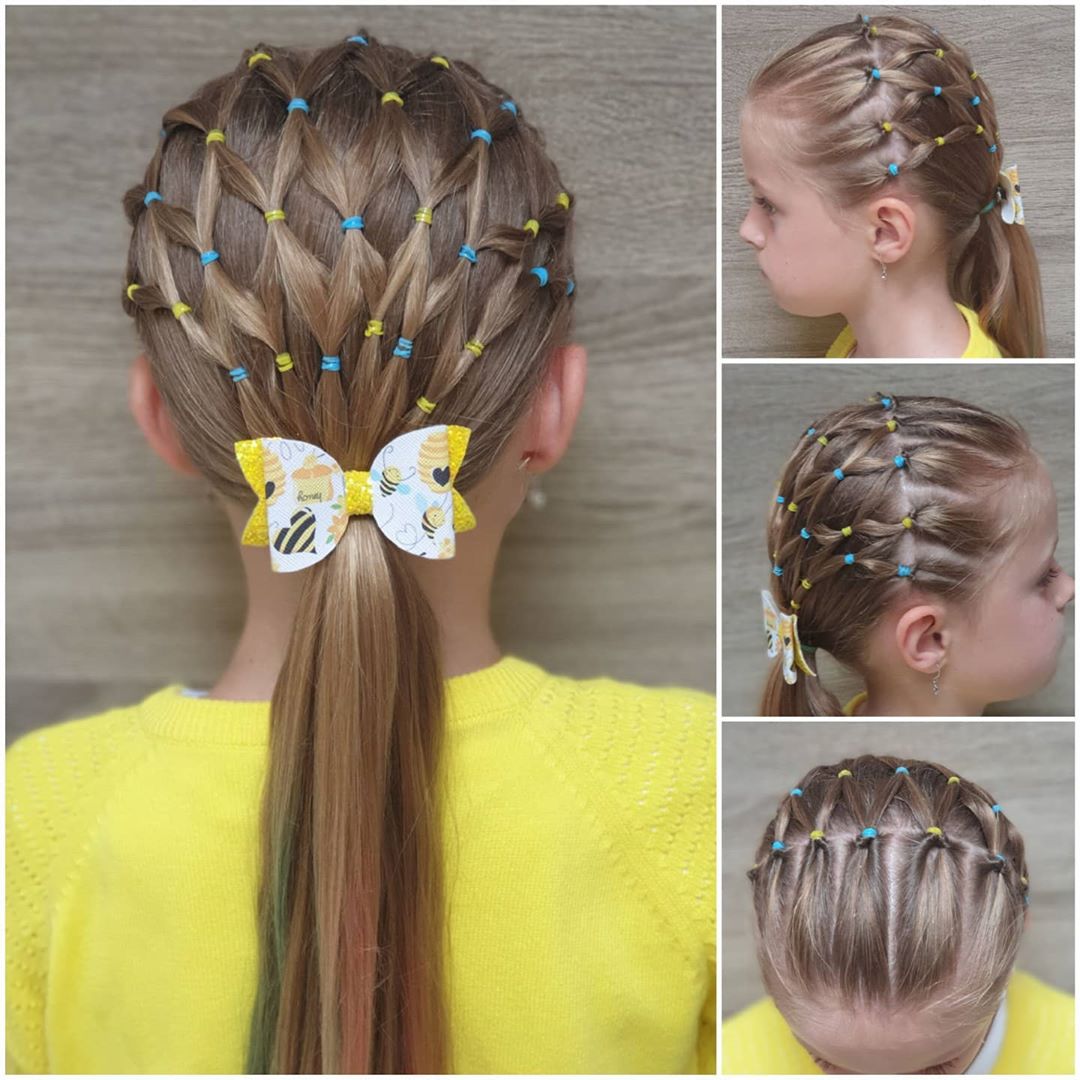 Rubber bands can also help you make this jaw-dropping fishnet hairstyle with little to no effort. By dividing and reconnecting several strands of hair, you can wow everyone around you and they'll never know just how simple it is to make.
7. Tangled Ponytail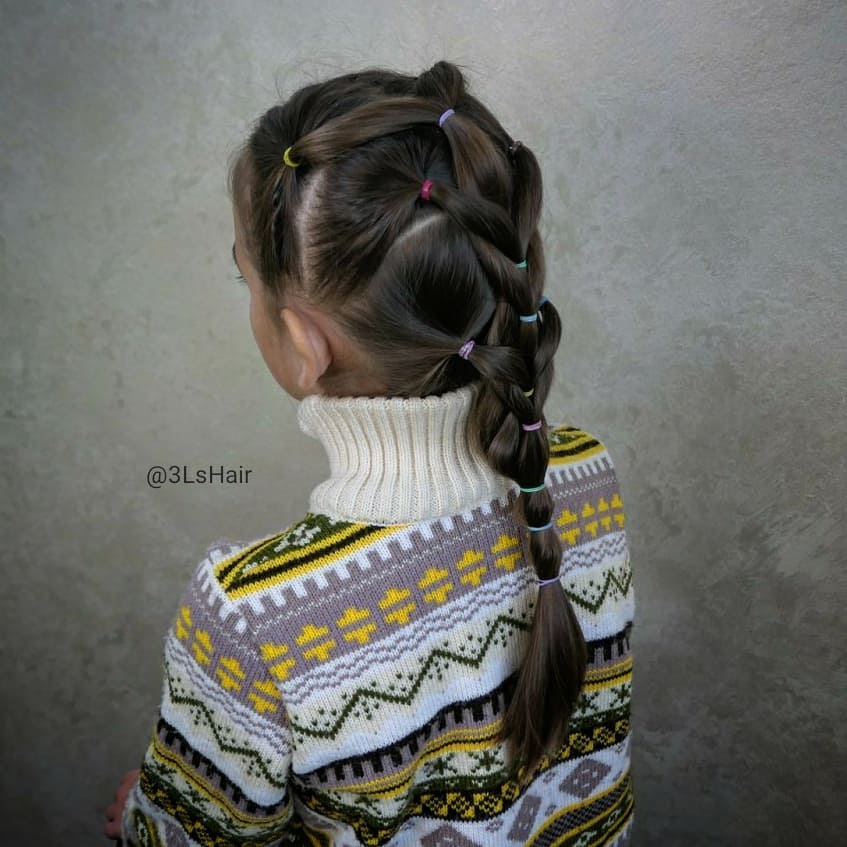 No one wants tangles in their hair unless they're made so intentionally. This not so usually sleek ponytail is a bundle of strands, and although it might be messy to make, it still looks good.
8. Open Zipper Side Braid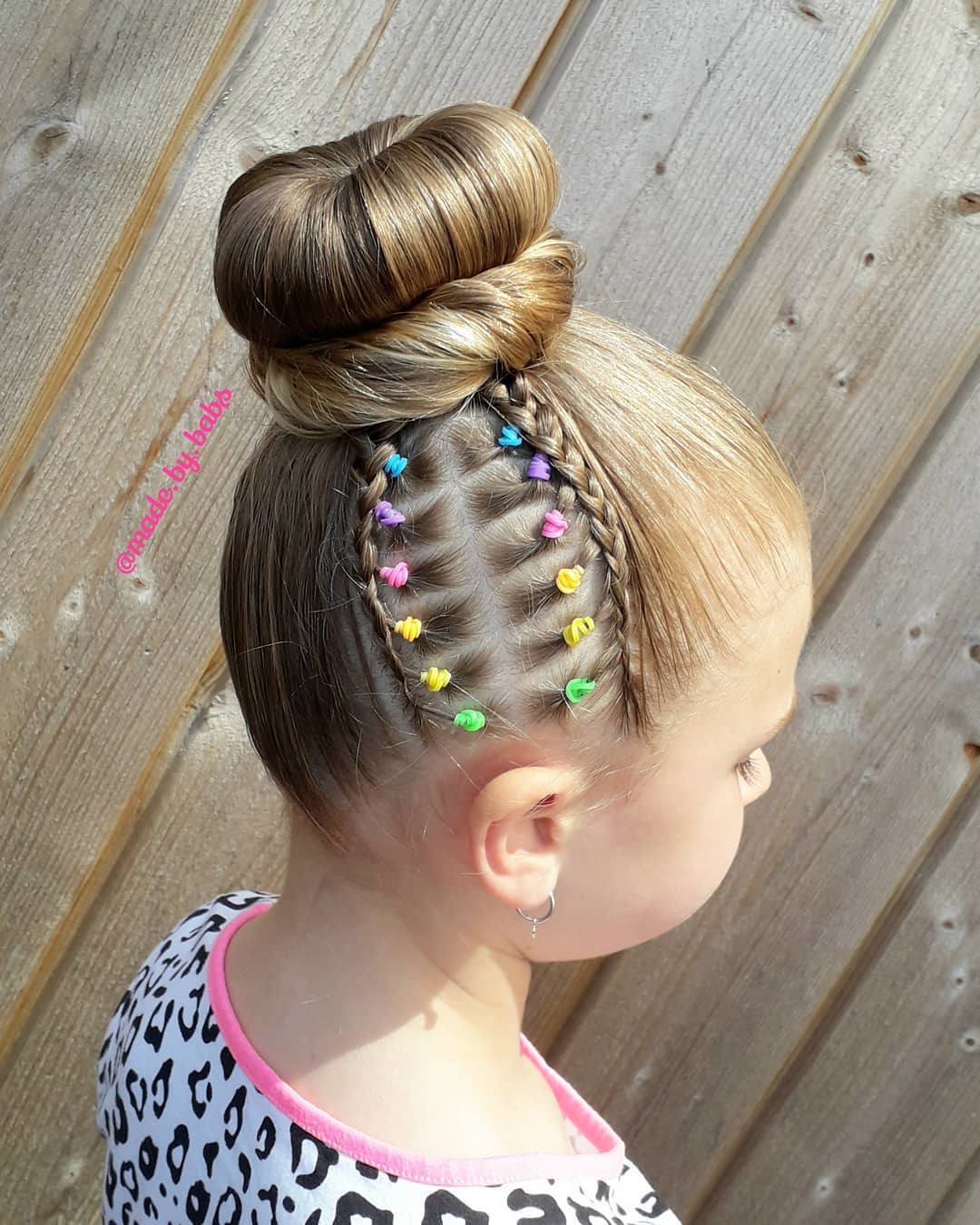 Zipper braids are some of the more complicated braids to make, and sometimes no matter how much effort you put in them you just can't pull them off. So, try the knock-off version which is the open-zipper braid. Two regular french braids with some rubber band divide in between. It doesn't look like an open zipper, doesn't it?
9. Bordered-Off Net Braid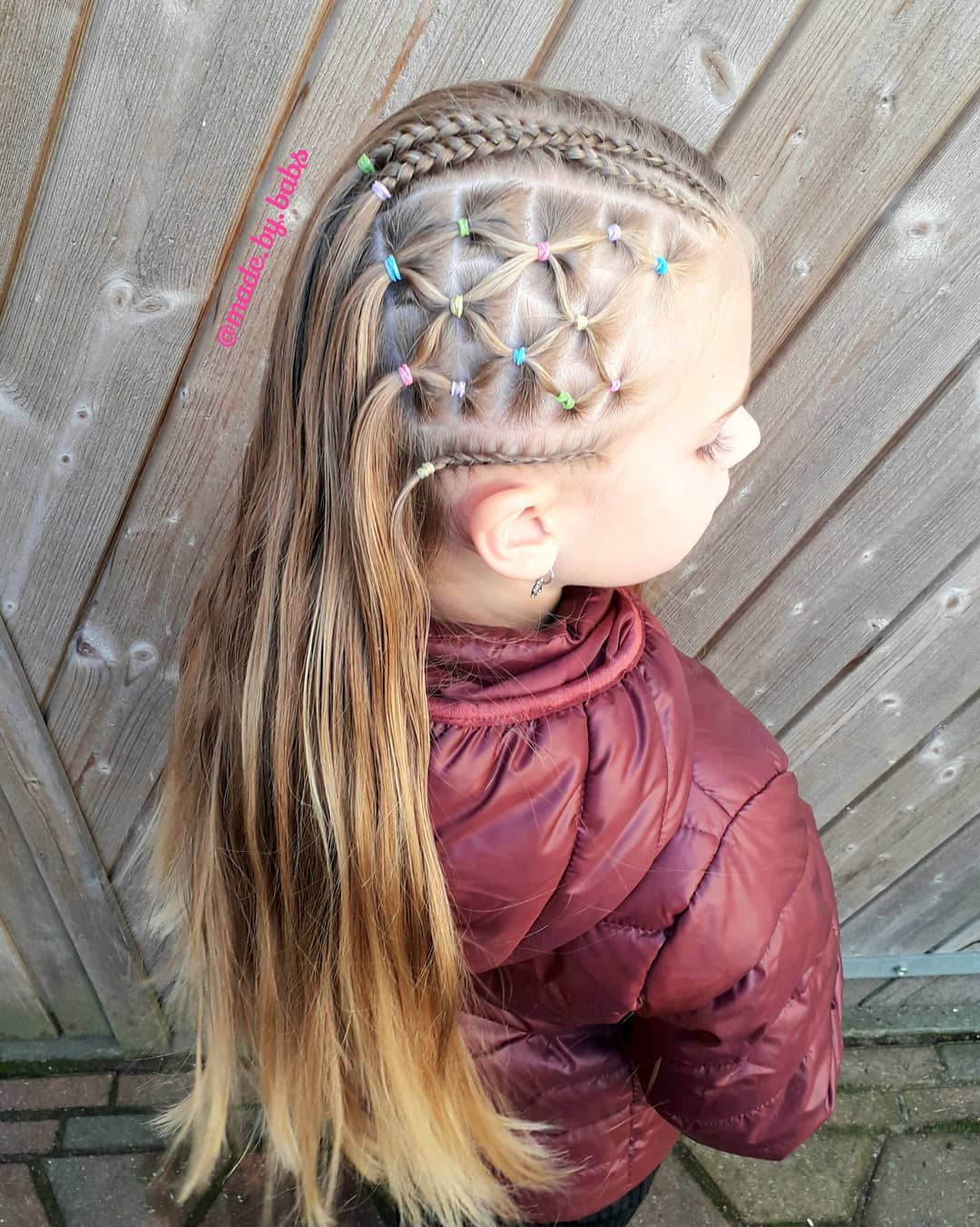 The net-braid look can be done in several styles, just like any other braids. Unlike where the net-like strands are over the natural hair, here we have that same pattern on the sides and bordered with some micro braids. It's a good way to do a fauxhawk too.
10. Top-X Space Buns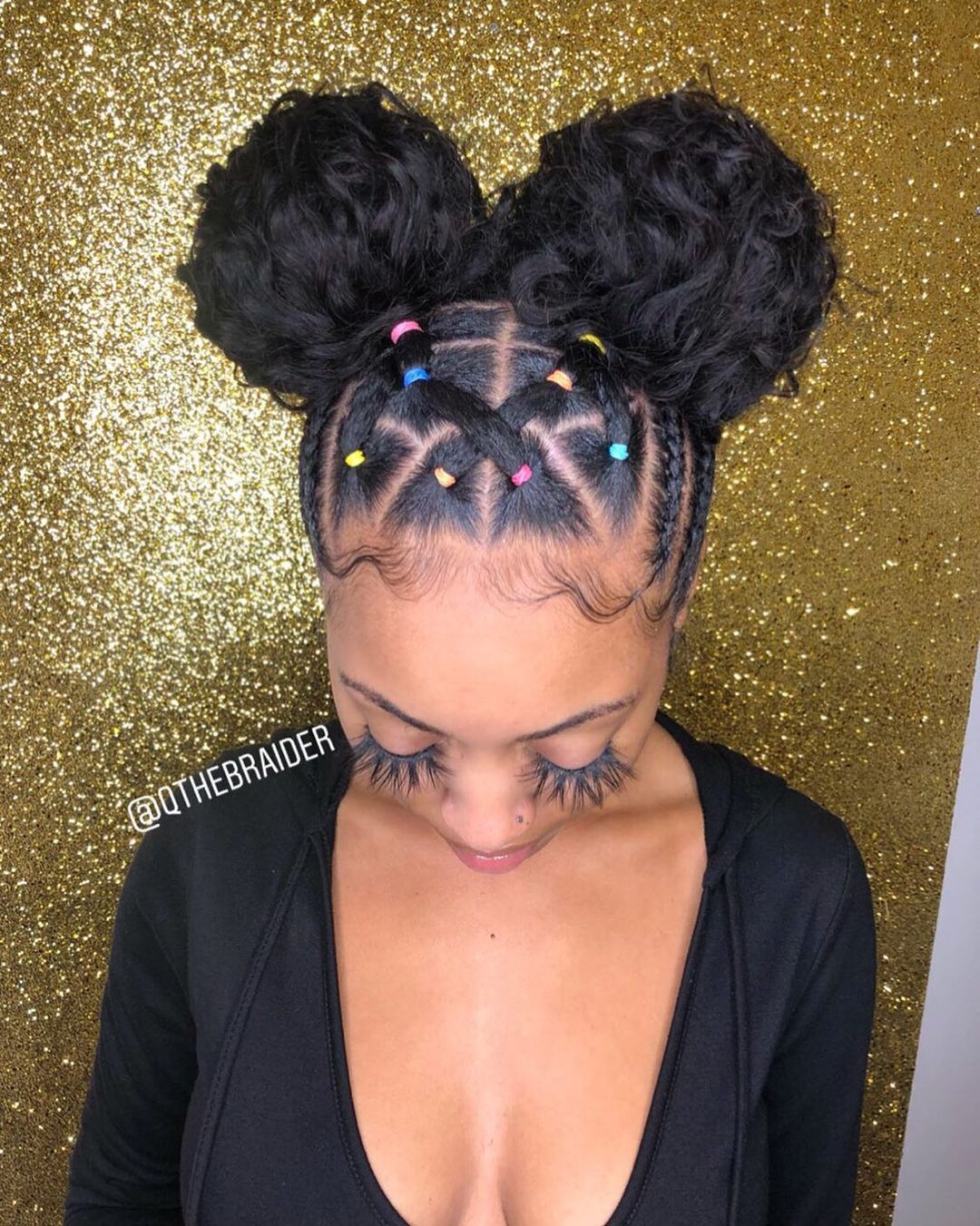 This colorful rubber band hairstyle is a bit extreme… Because it has an X on it. Get it? But really, it is a nice easy hairstyle, and it shows how the cutesy kiddy braided hairstyle can be balanced out with and made more age-appropriate.
11. Banded-Up Ponytail.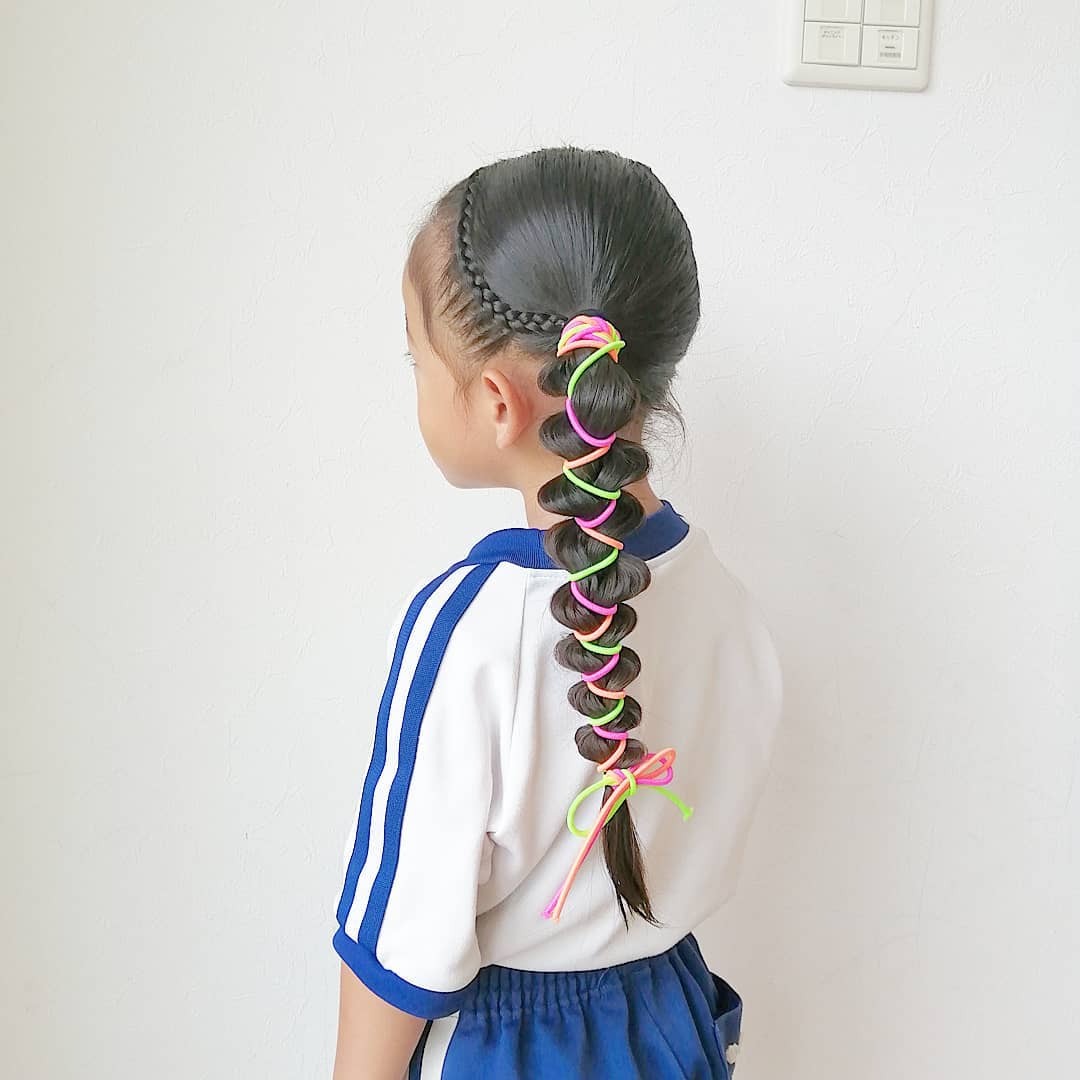 We all know the bubble ponytail as being one of the easiest to do, but even bubbles can get boring. This version of the bubble pony is a bit more lopsided making it that much more fun and you can make it with different types of rubber bands too.
12. Interlocked Braids And Bubbles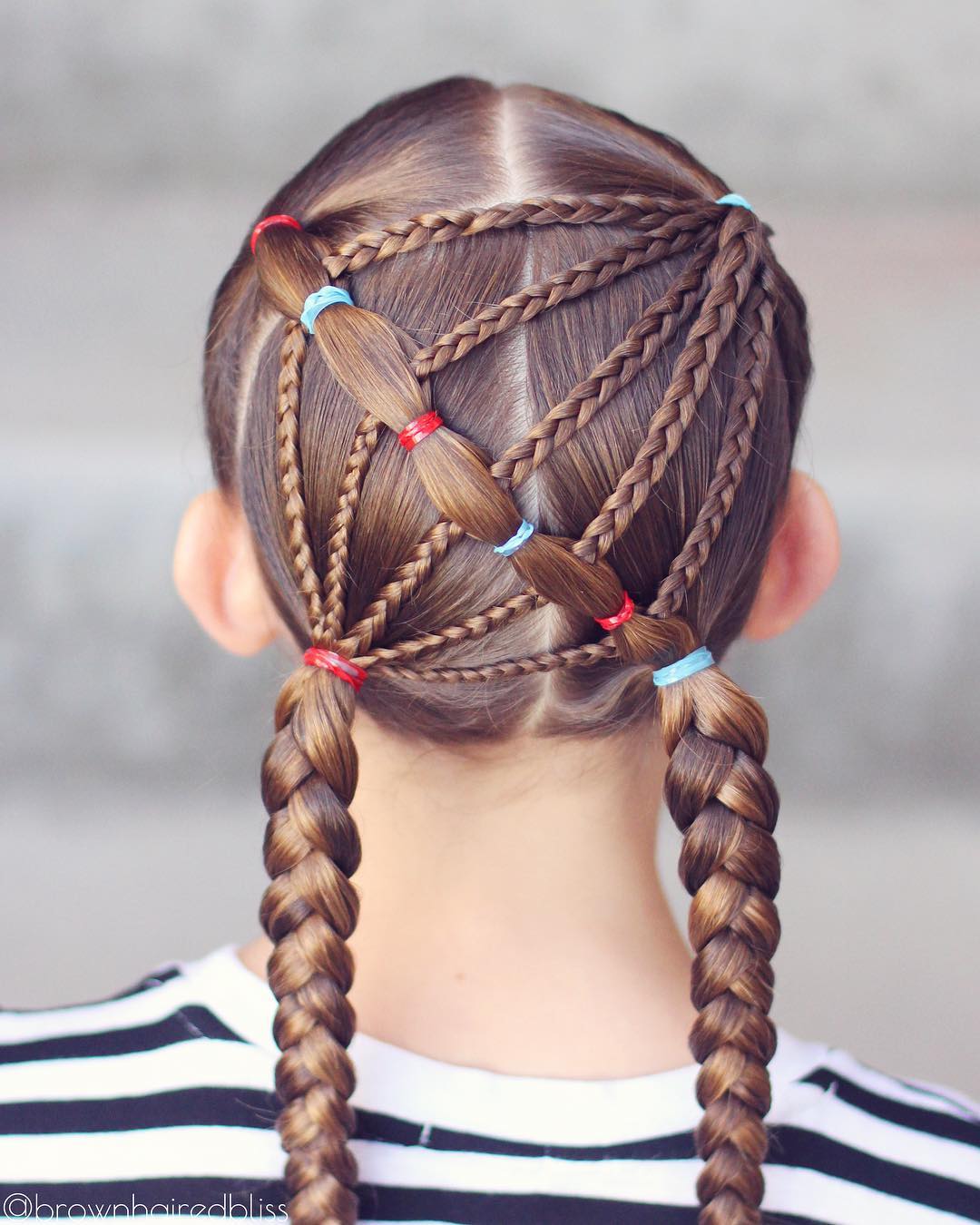 These are some of those times when doing both instead of choosing one can turn out to be something twice as good. Here, the braids go through the "bubbles", locking that geometric braided hairstyle in place.
13. Sunburst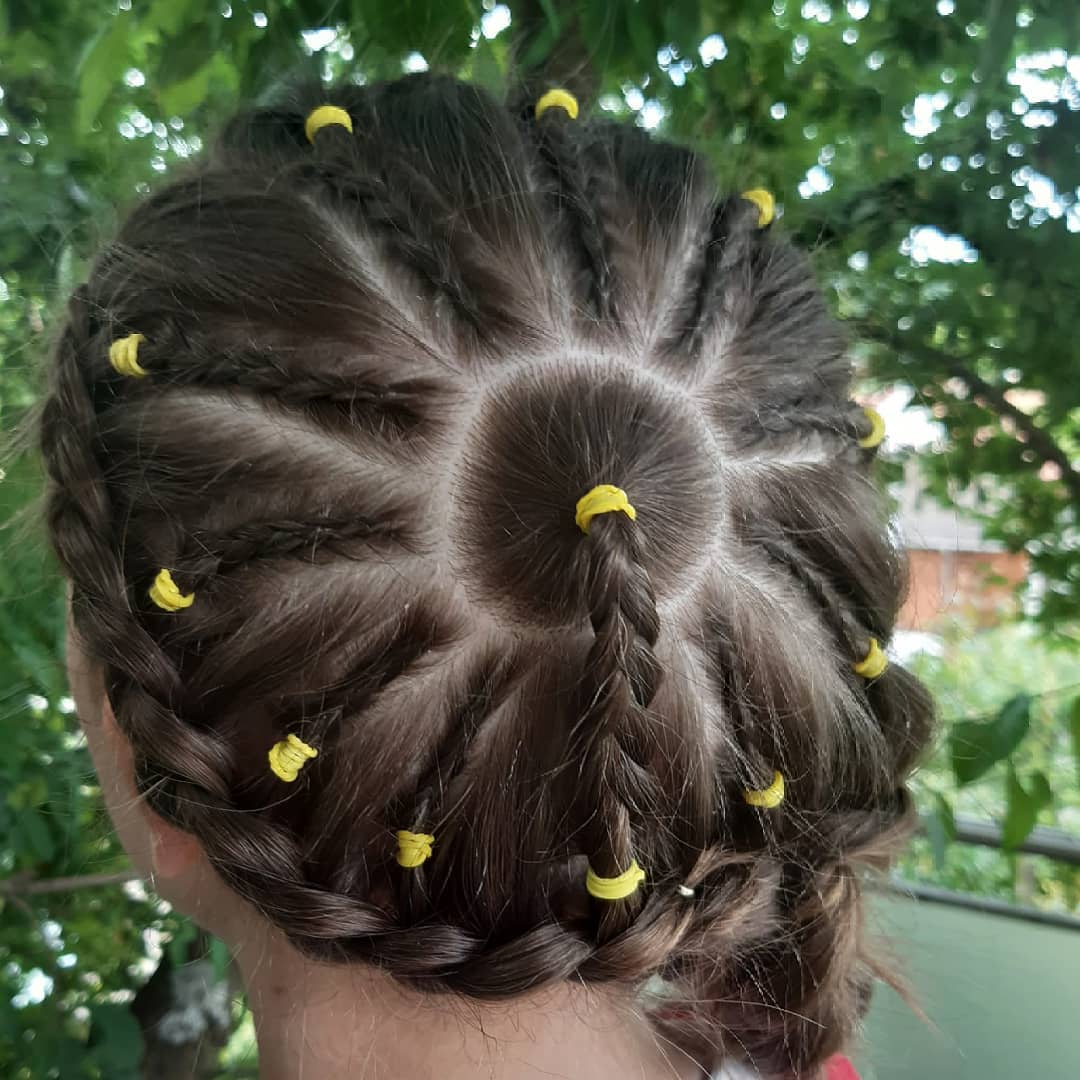 Rubber bands can also help you create a lot of different shapes in your hairstyle. We\vre already shown you the popular heart shape and here you can see just how cheerfully a sunburst hairstyle can look with a few braids.
Think of an elastic band as a hair accessory that will take your braids to the next level. No matter if you have short hair or long hair.
14. Over and Under With Braid In The Middle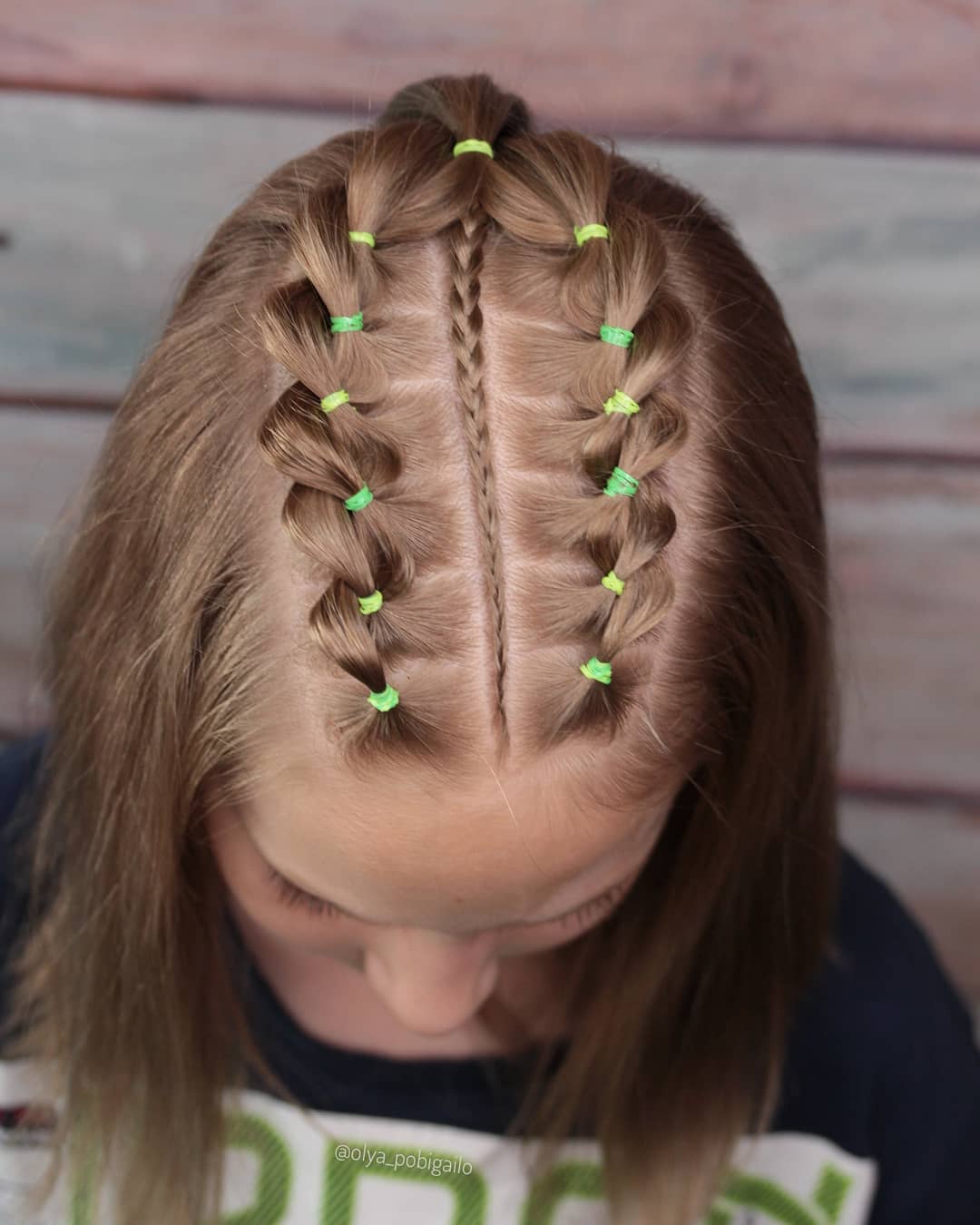 This one has a bit of a softer look than most of the rubber band hairstyles we've shown so far. It is done by twisting different strands of loose hair over and under one another, creating that wavy flowy look.
15. Wrap Around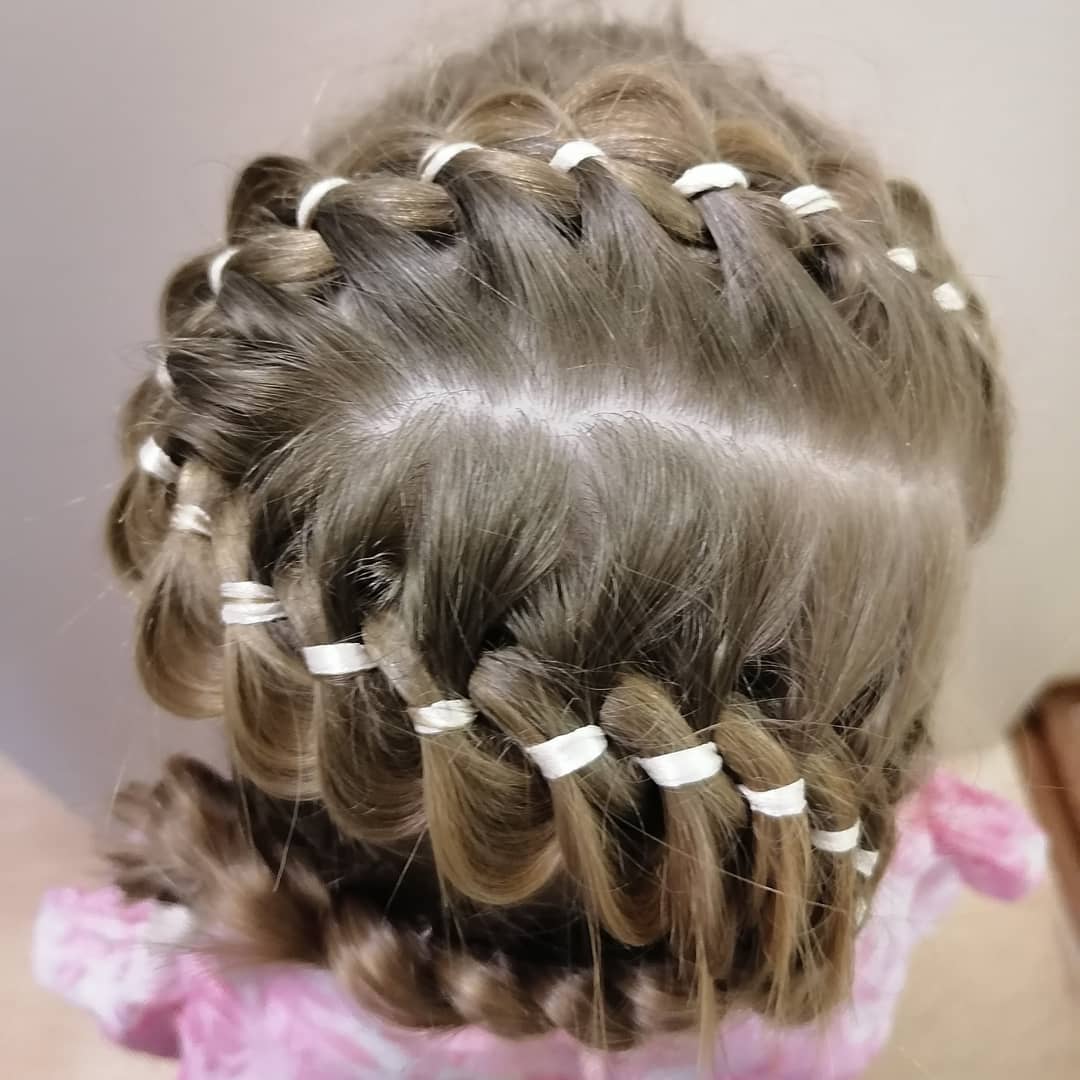 Another thing that is a bit easier to do with colorful bands is that you can twist and turn the braid however you like with a lot less effort, and if you make a mistake you can back up just a bit without having all that effort go to waste.
16. Hugs and Kisses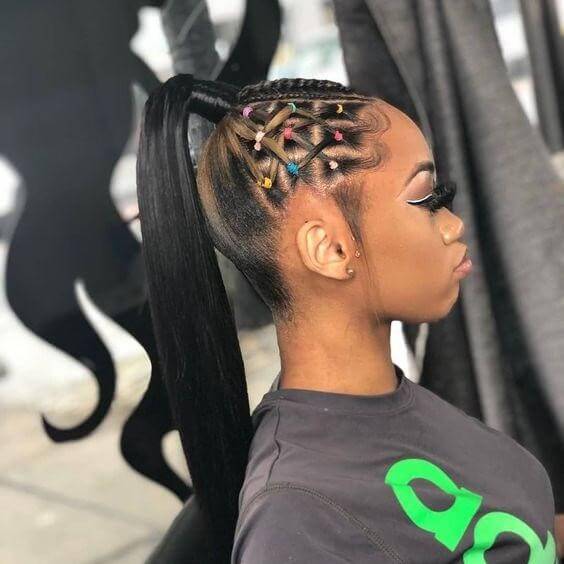 For our last hairstyle, we just thought that it's neat that under the fierce-looking hairstyle there can always be a nice message hidden within it. We know you can make X's and O's in your hair with the rubber band hairstyles, and here we have both going over one another, so hugs and kisses to you all?
That all the rubber hairband hairstyles we have for you today? Which one did you like the most? Would you dare to try some of these playful hairstyles out? Share your thoughts and ideas in your comment section below.