The so-called 'faux hawk', or 'fohawk' is a legendary haircut pioneered by none other than the legendary David Beckham. Since he first brought it to the spotlight in the mid-2000s, it has become a trademark for men's hair for over a decade. Yet this style has become so popular, that it is much more than just a guys' haircut.
In fact, this has become quite a thing among women too. This trend has influenced so many variations and sub-styles that it can hardly be compared to something dudes used to call a one-size-fits-all haircut. After all, this has been shown off by the likes of Adam Levine, Zac Efron, Lionel Messi (as well as his rival Cristiano Ronaldo), Rihanna, Scarlett Johansson, Pink, Miley Cyrus, Ruby Rose… In any case, we are going to show you examples of both gentlemen and ladies sporting the look in the best ways possible.
Have a look at the styles below, and let your imagination and inspiration run wild in creating the best hairstyle you can ever imagine. Go!
1. Classic Faux Hawk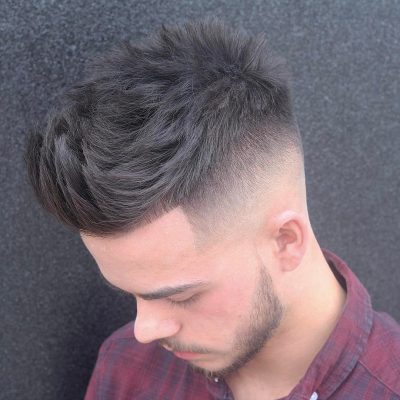 Before we really set out on this long and arduous journey into the wonderful world of faux hawk variations, we begin with the simplest and most classic example of all. This might not exactly be what Becks had in mind, but it has been a while since 2005.
2. Trimming With A Simple Pattern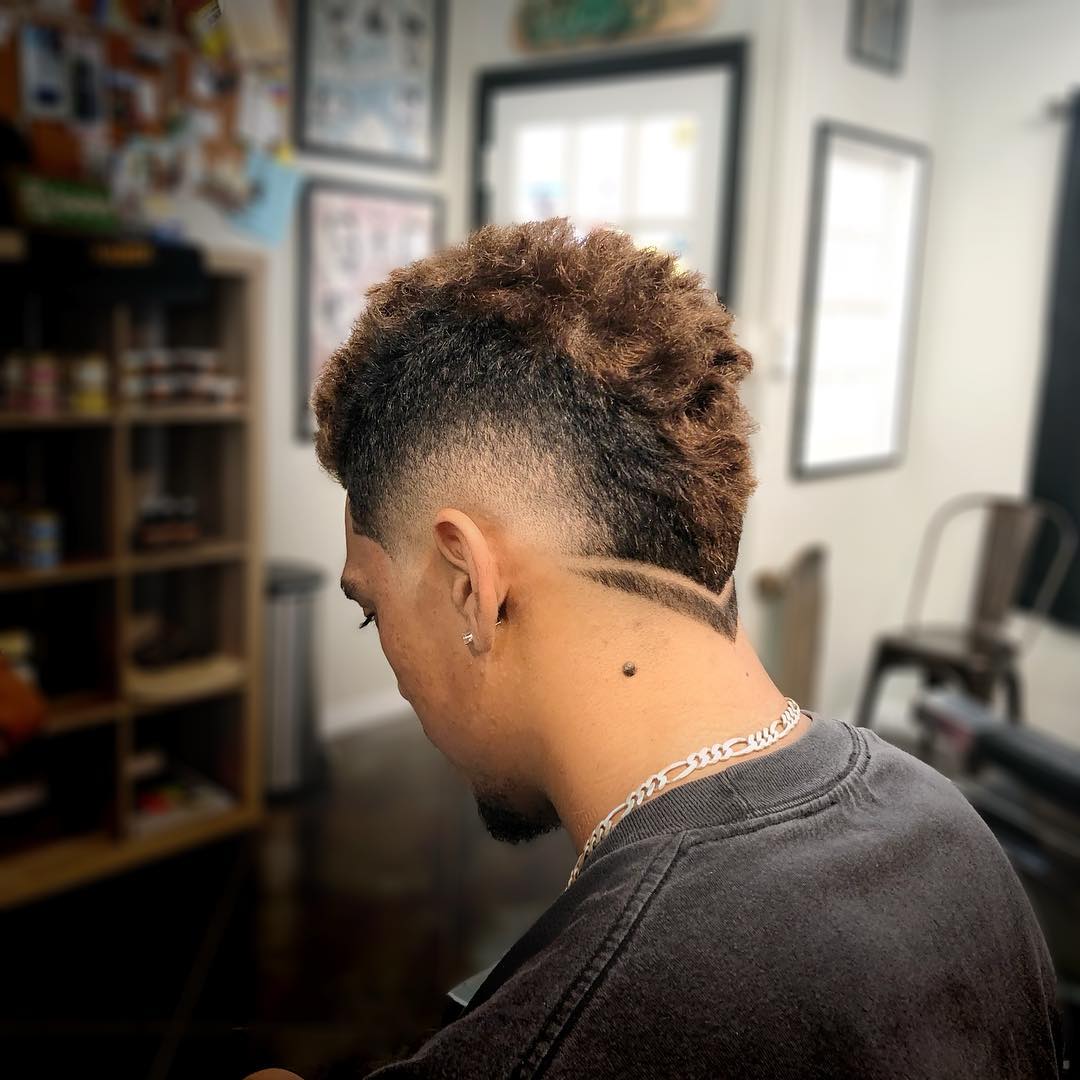 Sometimes a guy just wants a good trim, if you know what we mean. This haircut may noot look the same with different types of hair, but the main thing is that the pattern is simple. And in these complicated times, a little simplicity does not hurt.
3. Volume Faux Hawk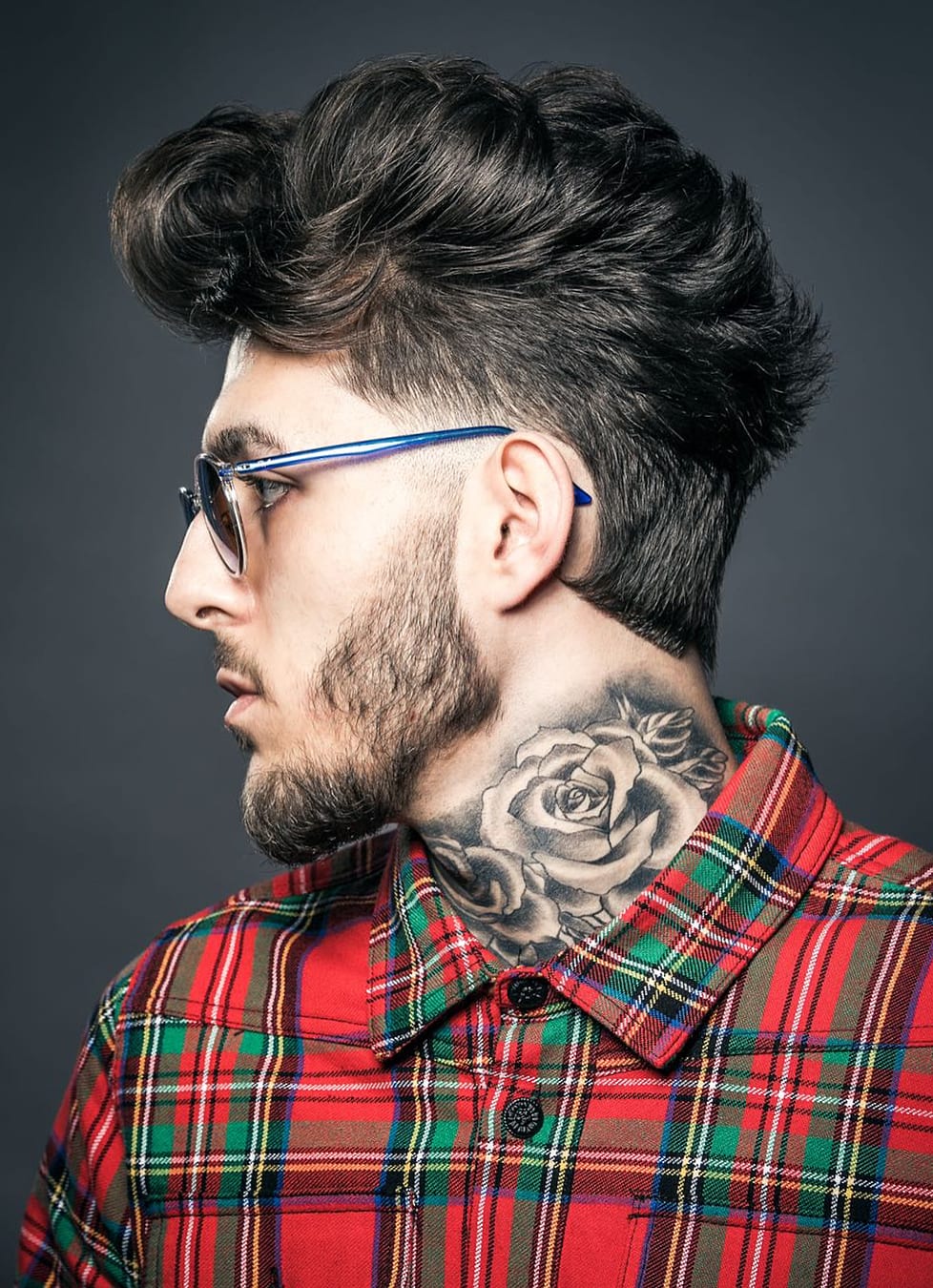 As the late Anthony Bourdain once said: 'Let's face it. The hipsters have won.' Keeping in mind this reluctant admission from this great TV  icon, a faux hawk with some volume is always a good idea, especially for those with hipsterish tendencies.
4. Dyed Drop Fade Faux Hawk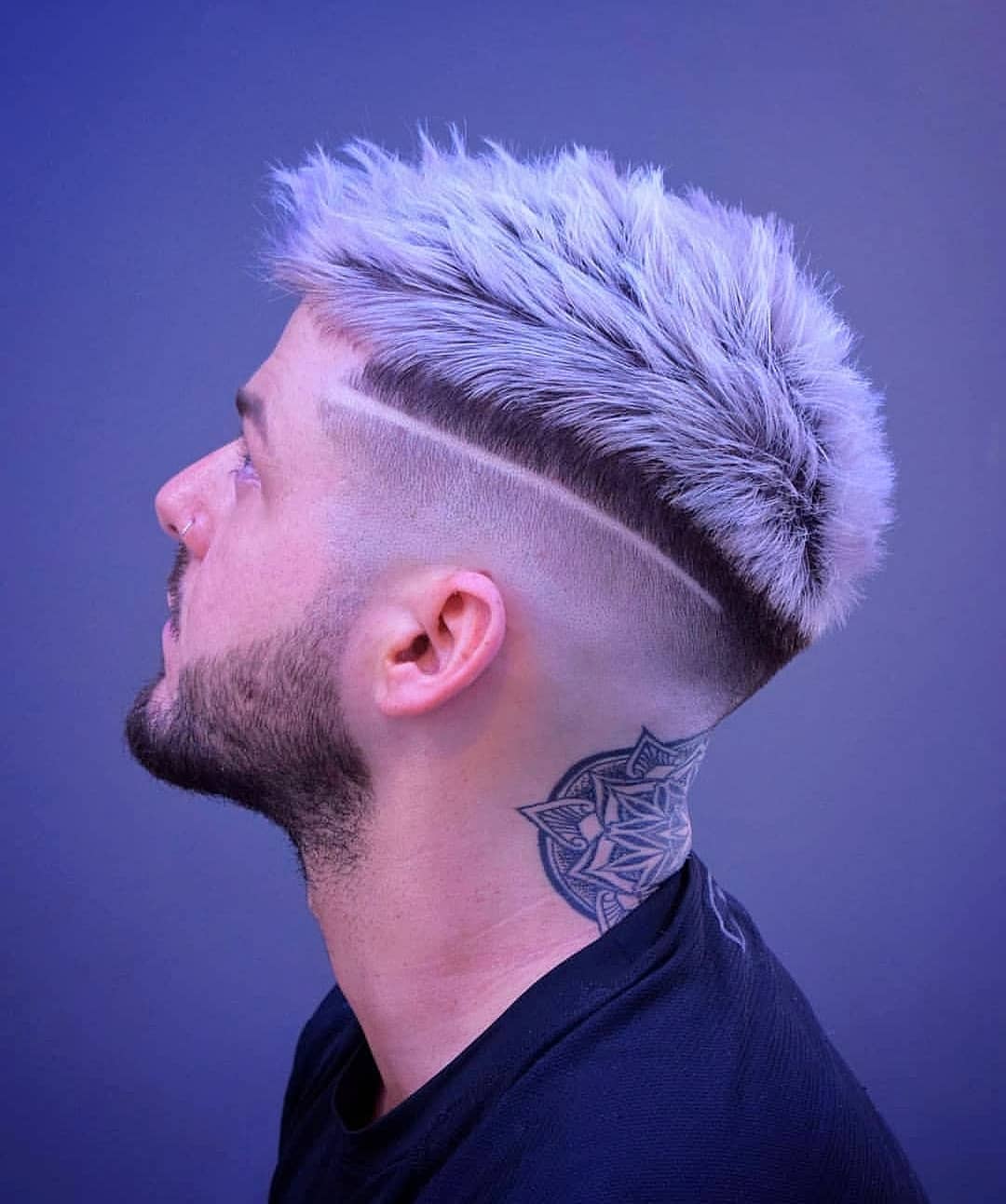 While some earlier versions of this style featured a bit of dye here and there, nowadays it is not uncommon for a faux hawk to be fully dyed. For one, that puts an accent on the top, despite the obvious contrasting fade. The line on the side is a bonus to the refined style.
5. High Fade Faux Hawk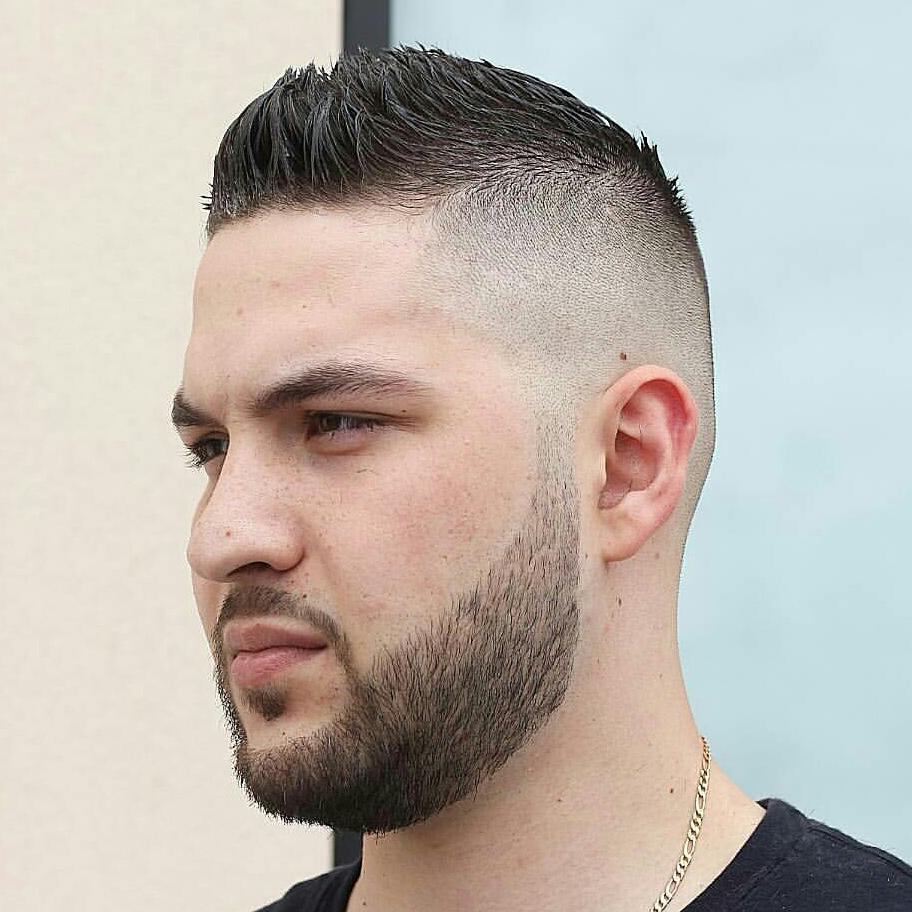 A great high fade style for the hot summer days. It is easy to style and will easily give you freshness and coolness. However, if you don't want to look 'baldish', pair it with a cool and simple beard or some stylish facial hair. Cool men's jewelry or a great t-shirt will complete the look.
6. Low Fade Faux Hawk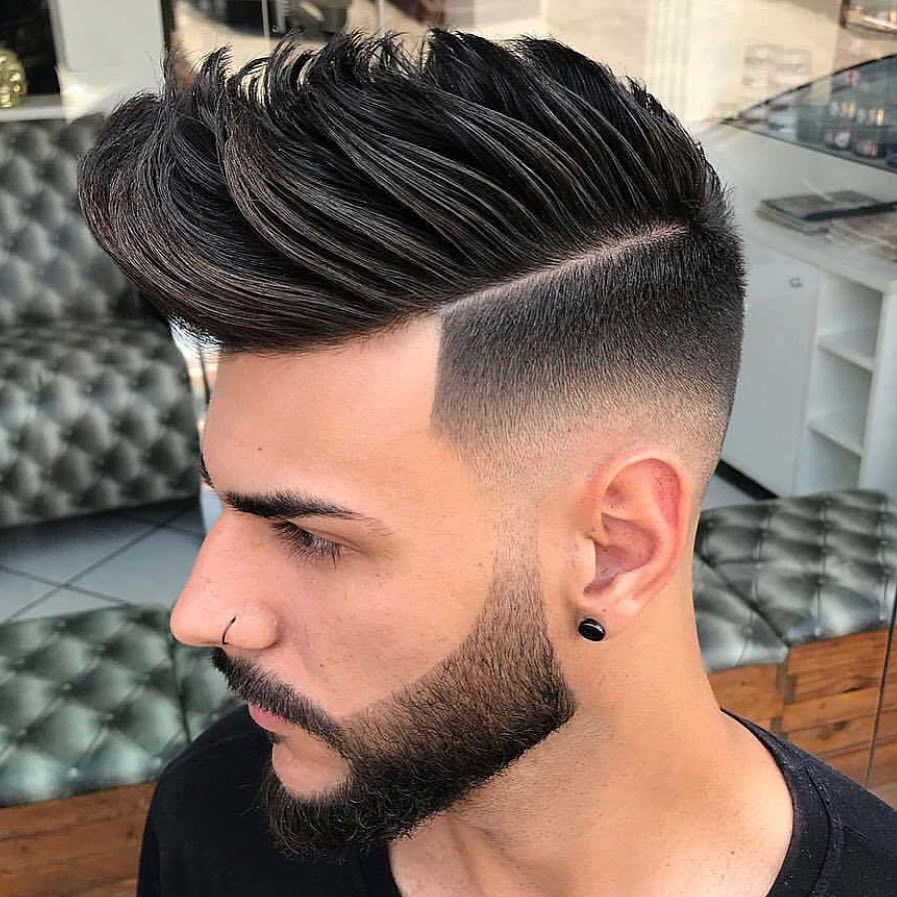 Here is another great summer style, but now a low fade faux hawk. If you don't like being almost completely bald, but still want to feel cooler this summer, enjoy this low fade faux hawk combined with great facial hair and cool jewelry. It will keep you cool and give you the style and elegance you need.
7. Undercut Punk Faux Hawk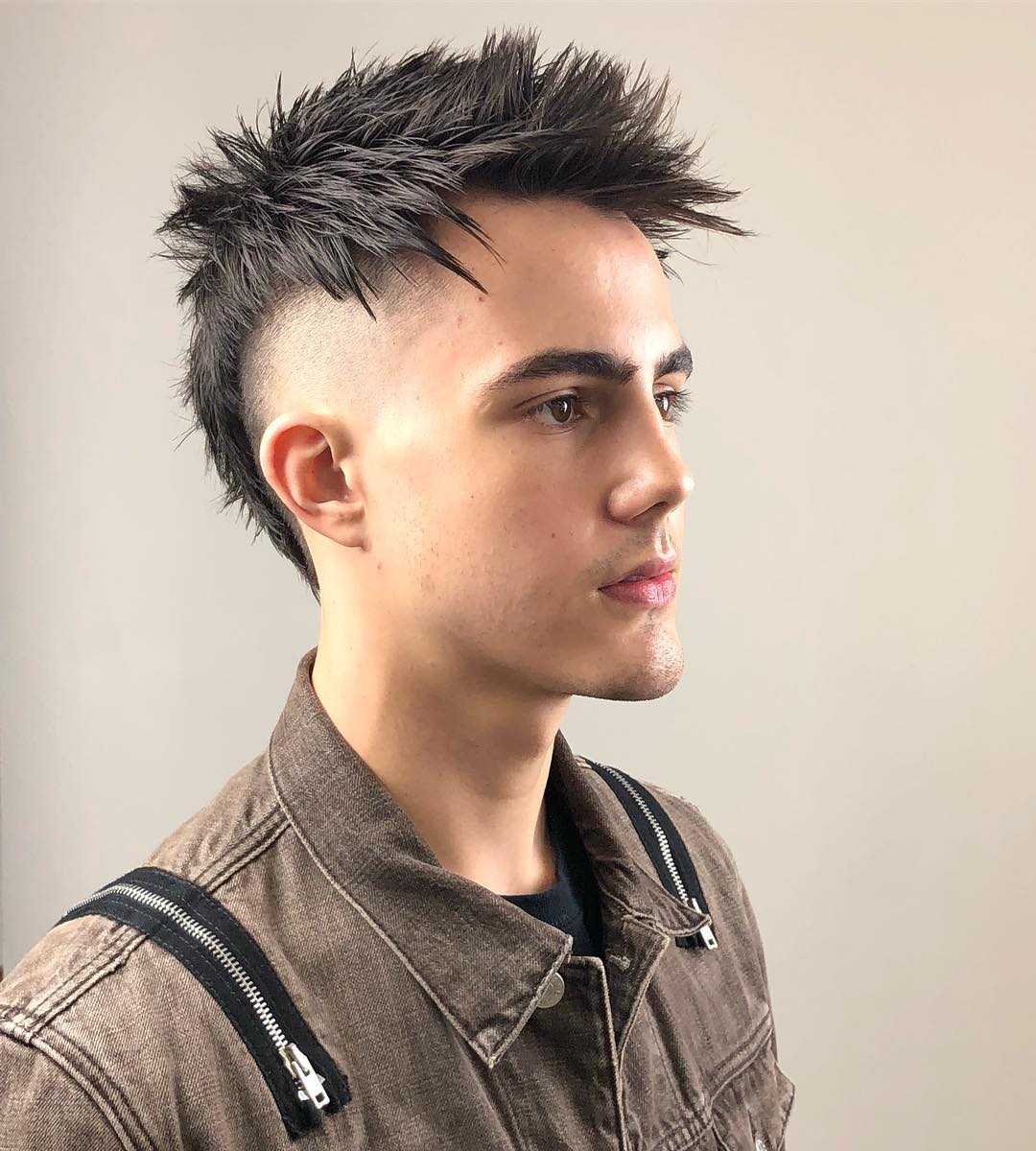 If Punk was once considered one of the most eccentric styles, this punk faux hawk is stylish and cool today. Seeing a young fellow with this hairstyle will immediately give you a smile on the face, being a decent, modern, and neat hairstyle. So, youngsters, enjoy it.
8. Casual Faux Hawk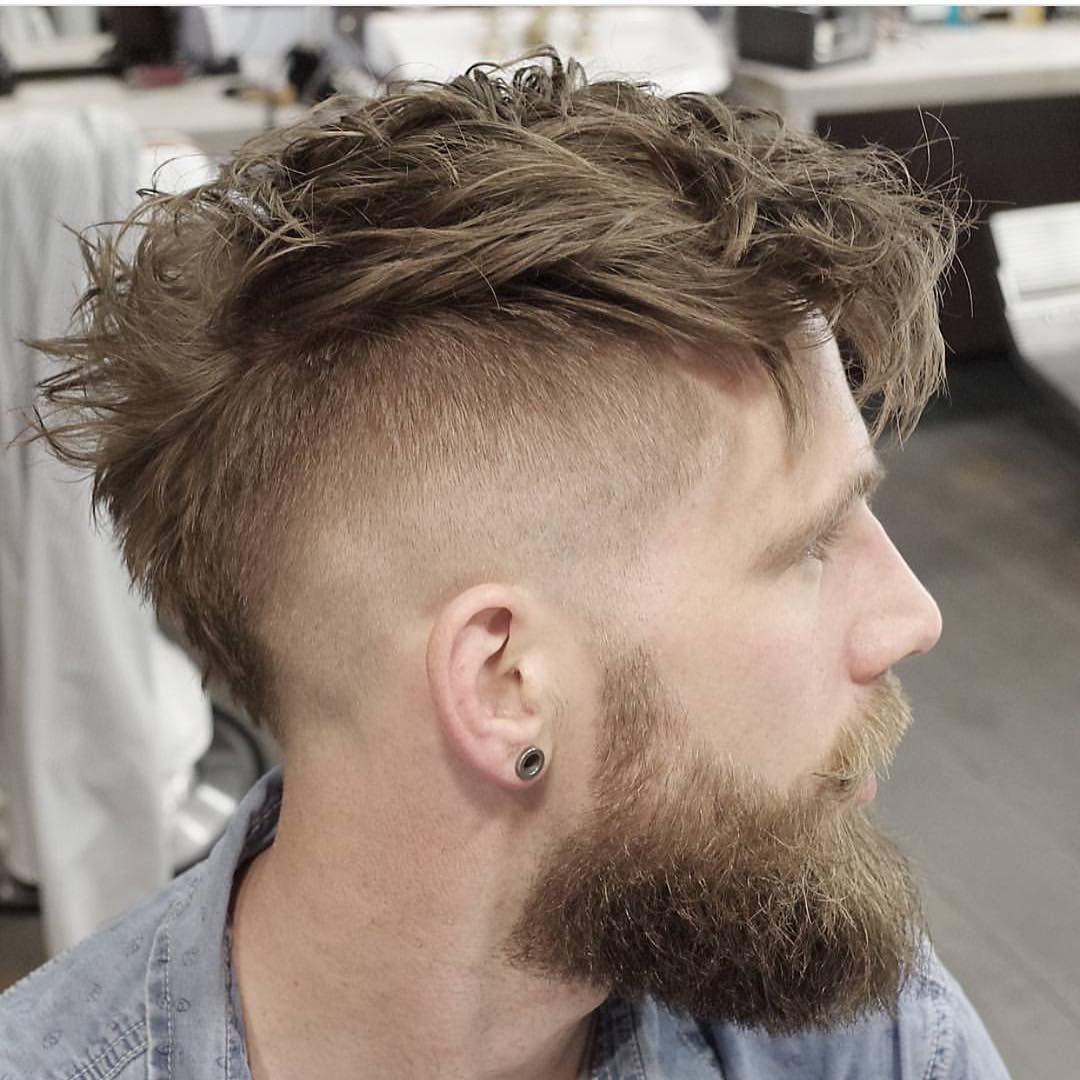 Even if you hate styling your hair every day, you can wear a faux hawk. Simply ruffle it with your fingers and you're ready to go. It is cool, it is sexy, it is manly. So, why not be a man with a cool faux hawk modern hairstyle?
8. Eccentric Faux Hawk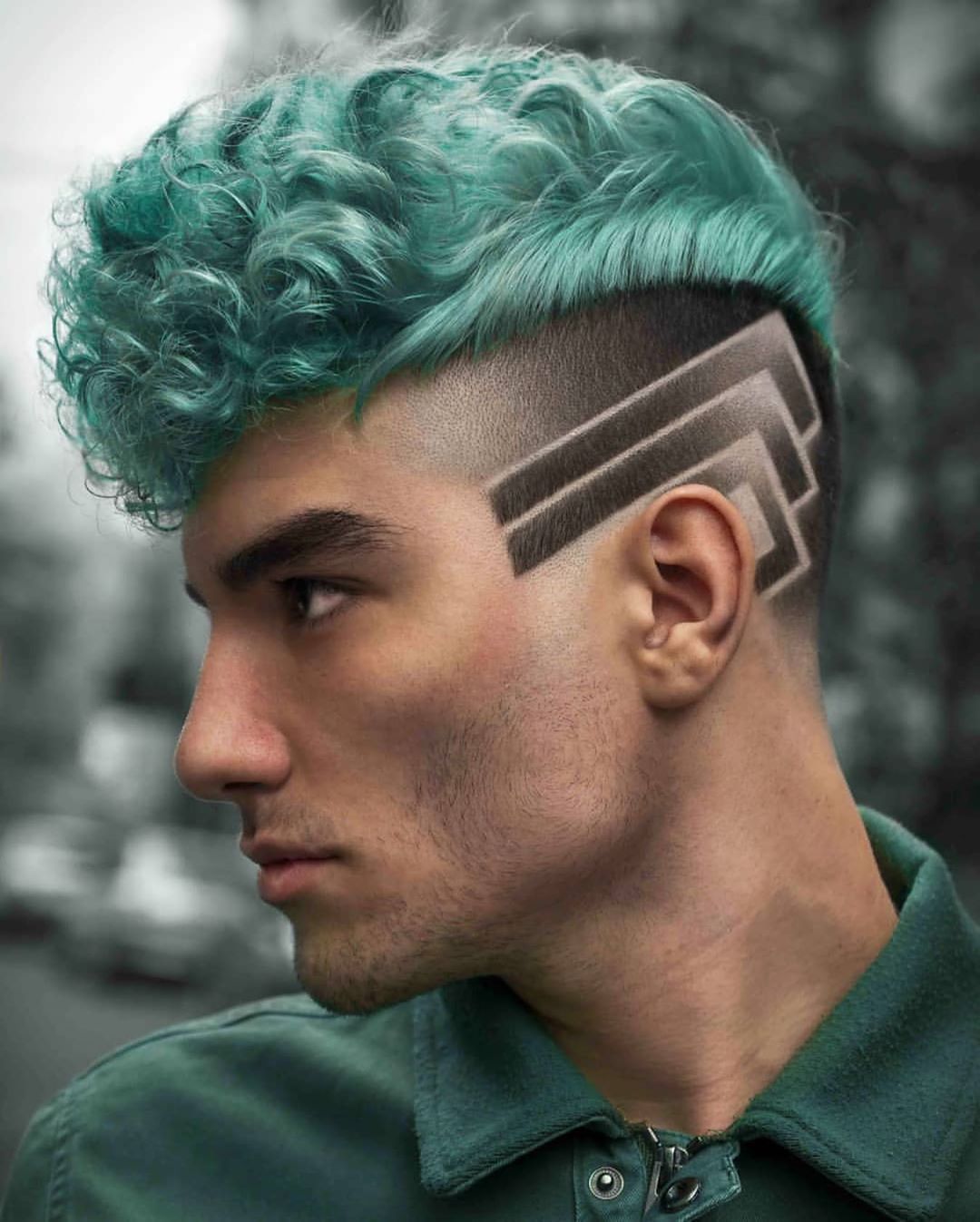 Eccentric green hair is perfect for this faux hawk style. Especially when it is combined with an under-pattern, it can be the coolest trend wherever you go. It will emphasize your uniqueness in style and eccentricity. You will be noticed (and liked) wherever you go.
9. Curly Hair Faux Hawk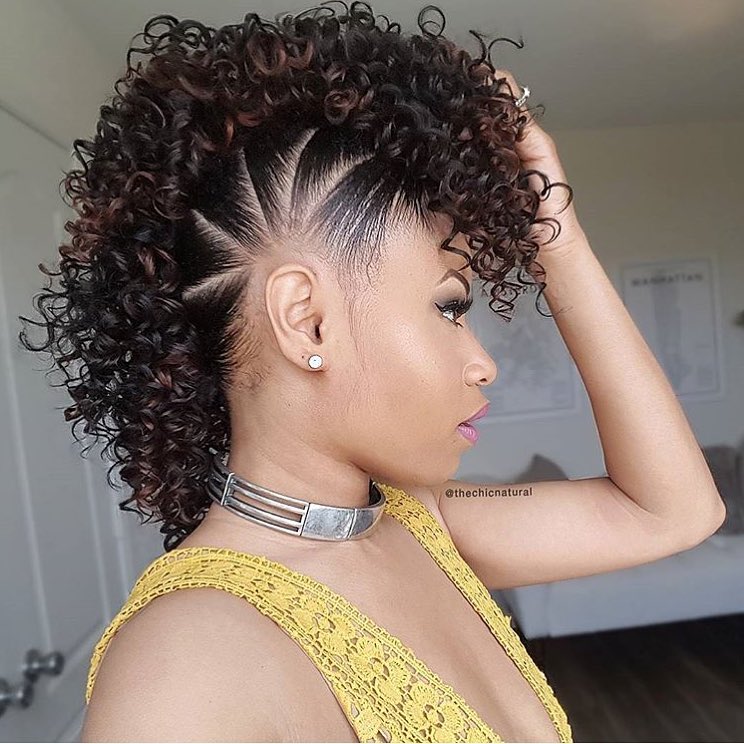 Want a faux hawk,  but not an undercut? No problem! Style your hair in a faux hawk by putting it up to the middle of your head and letting your curl fall loose creating a faux you have always wanted, without losing your beloved curls. Make sure you style the curls as well so that your overall style is complete and unique.
10. Bleached Fringe Trimming Faux Hawk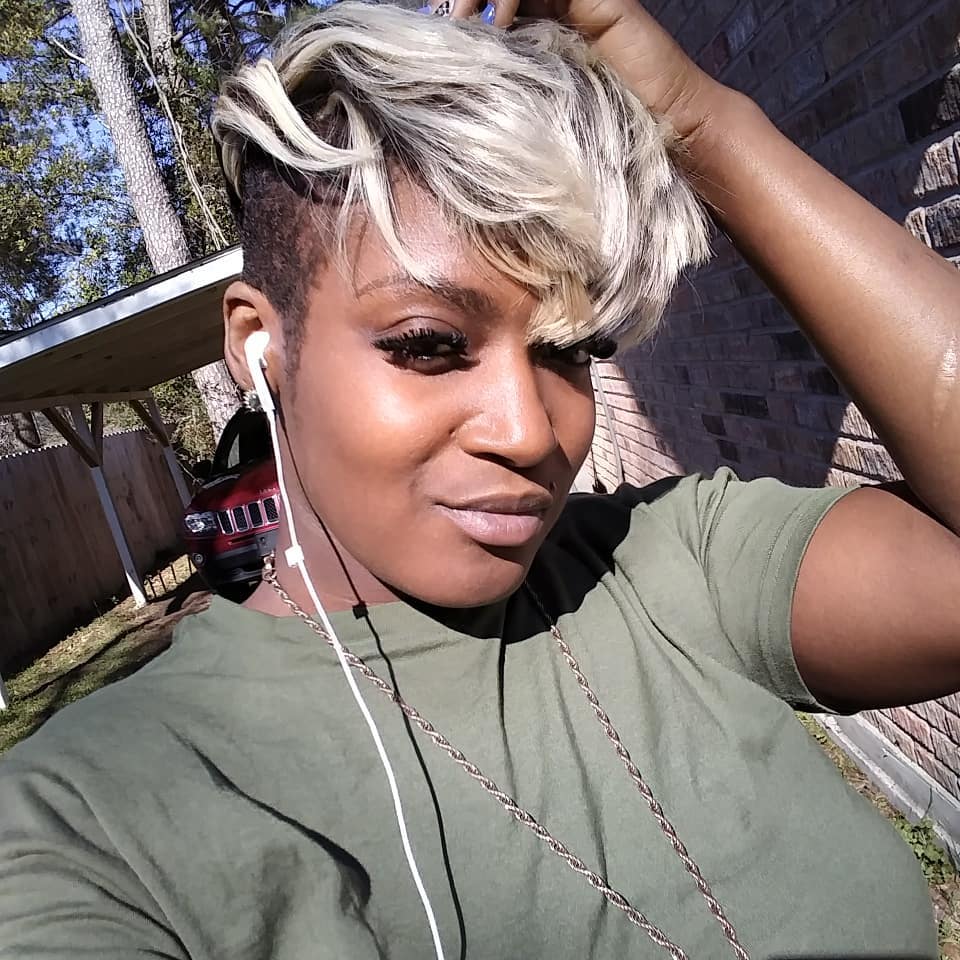 Bring your faux hawk down to your forehead into your fringe. It will give you a cool and modern look, and fringes at the same time. Especially if it is bleached, and the underneath of your hear is still in its dark natural color. This will give you an even more modern look and contribute to your cool style.
11. Knotted Faux Hawk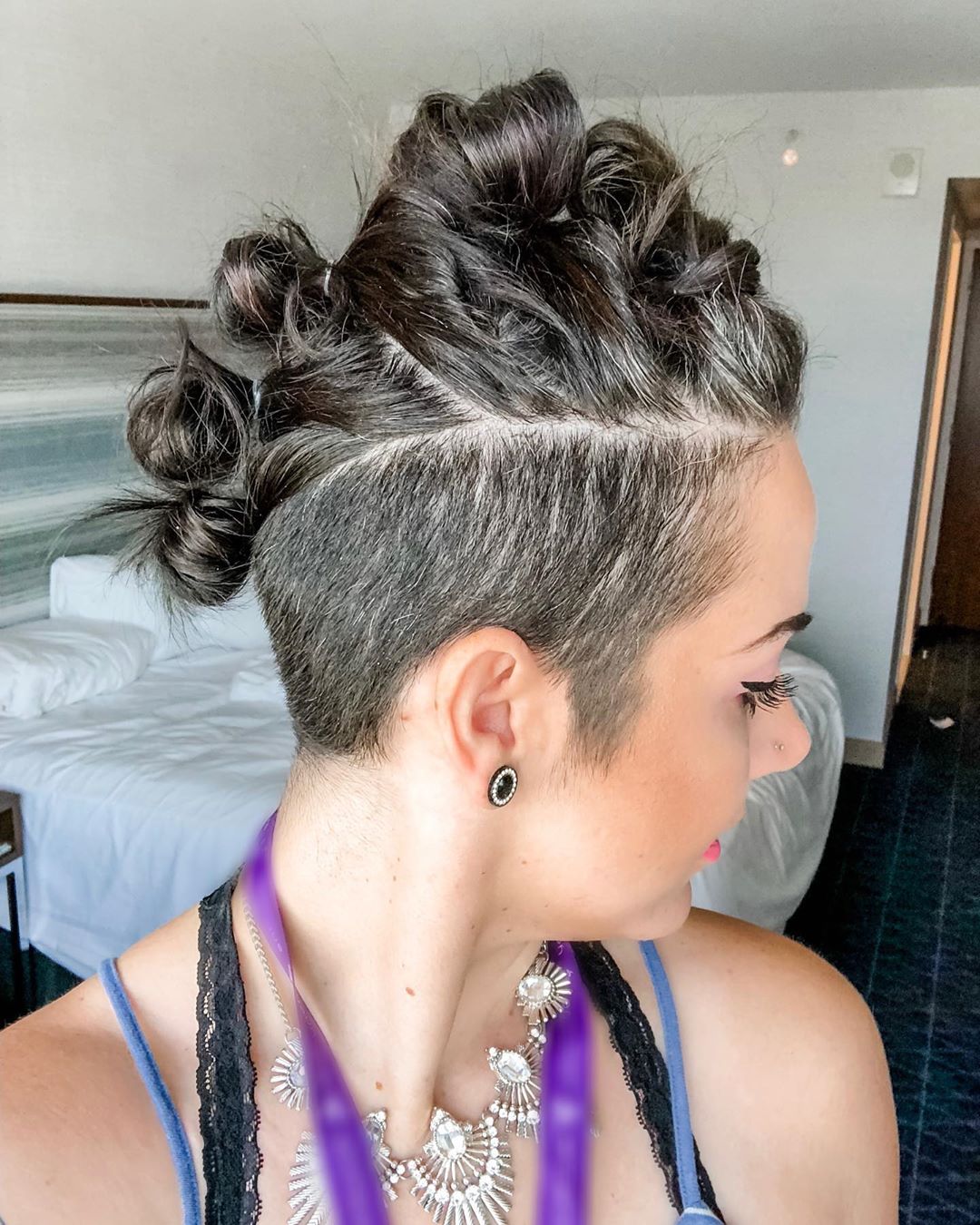 Love wearing cool styles? Make this perfect style with your faux hawk hair adding knots on the faux. It is easier than braids, and a lot more cool-looking than you can ever imagine. Let your imagination run wild and create the most unique hair you'll ever think of.
12. Bleached Sideways Faux Hawk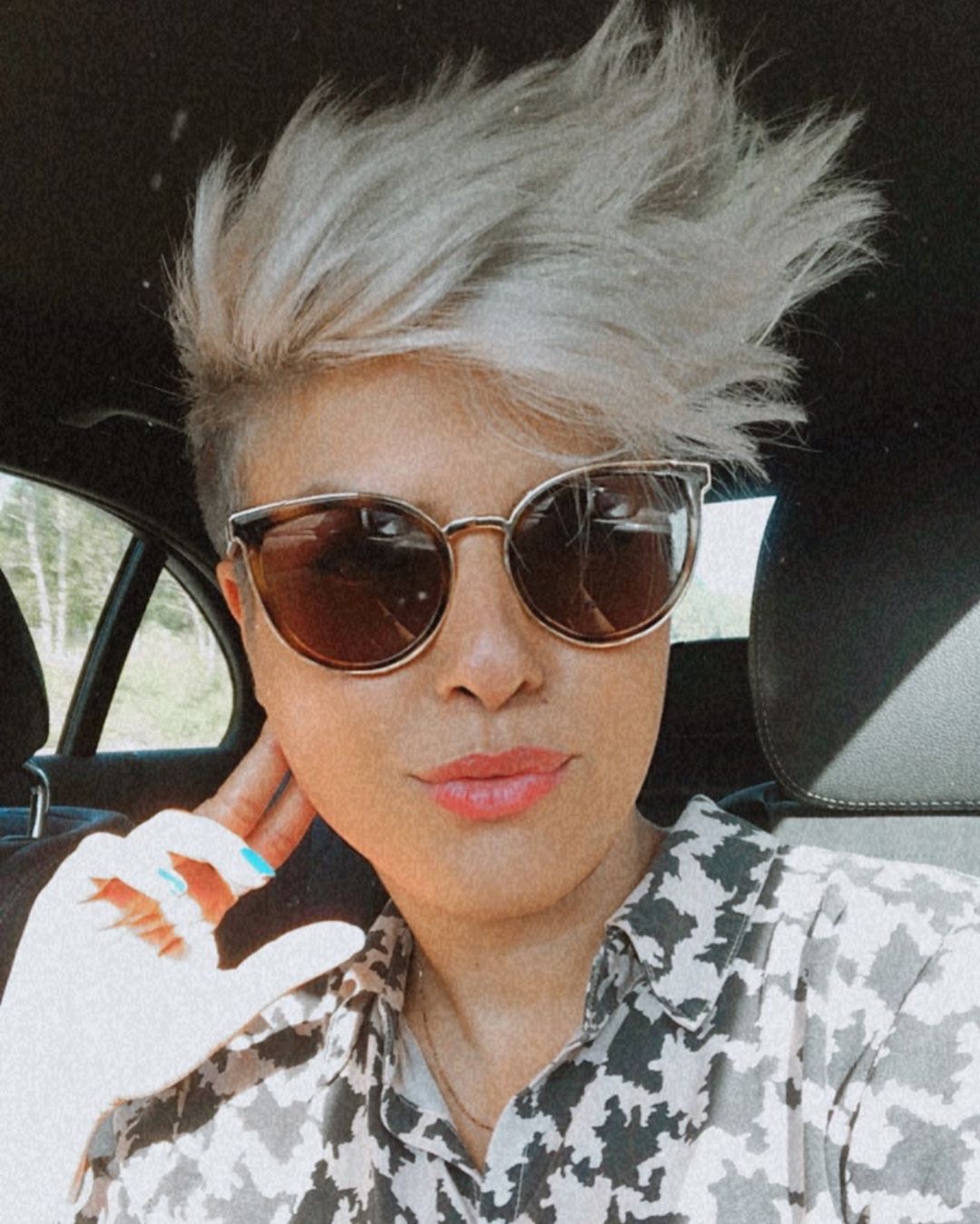 Bleach all the way? No problem. Simply cut your hair in a faux hawk and bleach it completely. Then style your faux hawk in the coolest hairstyle ever. It will be your new look to give you freshness every day.
13. A Faux Hawk With Patterns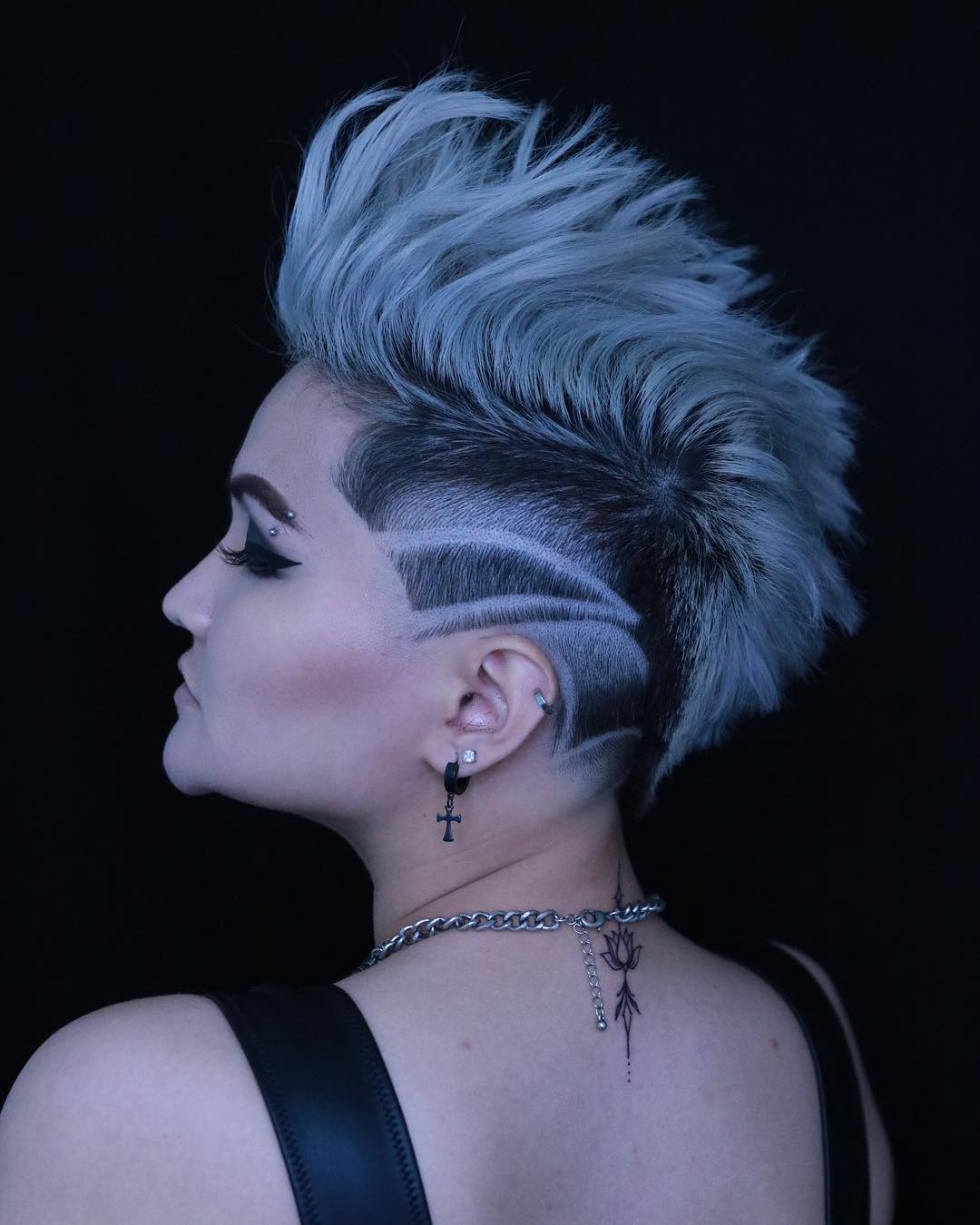 Brighten up your faux hawk with patterns on the sides and on the back of your head. Playing with the color and the undercut gives you a great place and way to express your creativity and imagination in your hairstyle. Explore, create, style! You'll enjoy every minute of it.
14. Ringed Ice Purple Faux Hawk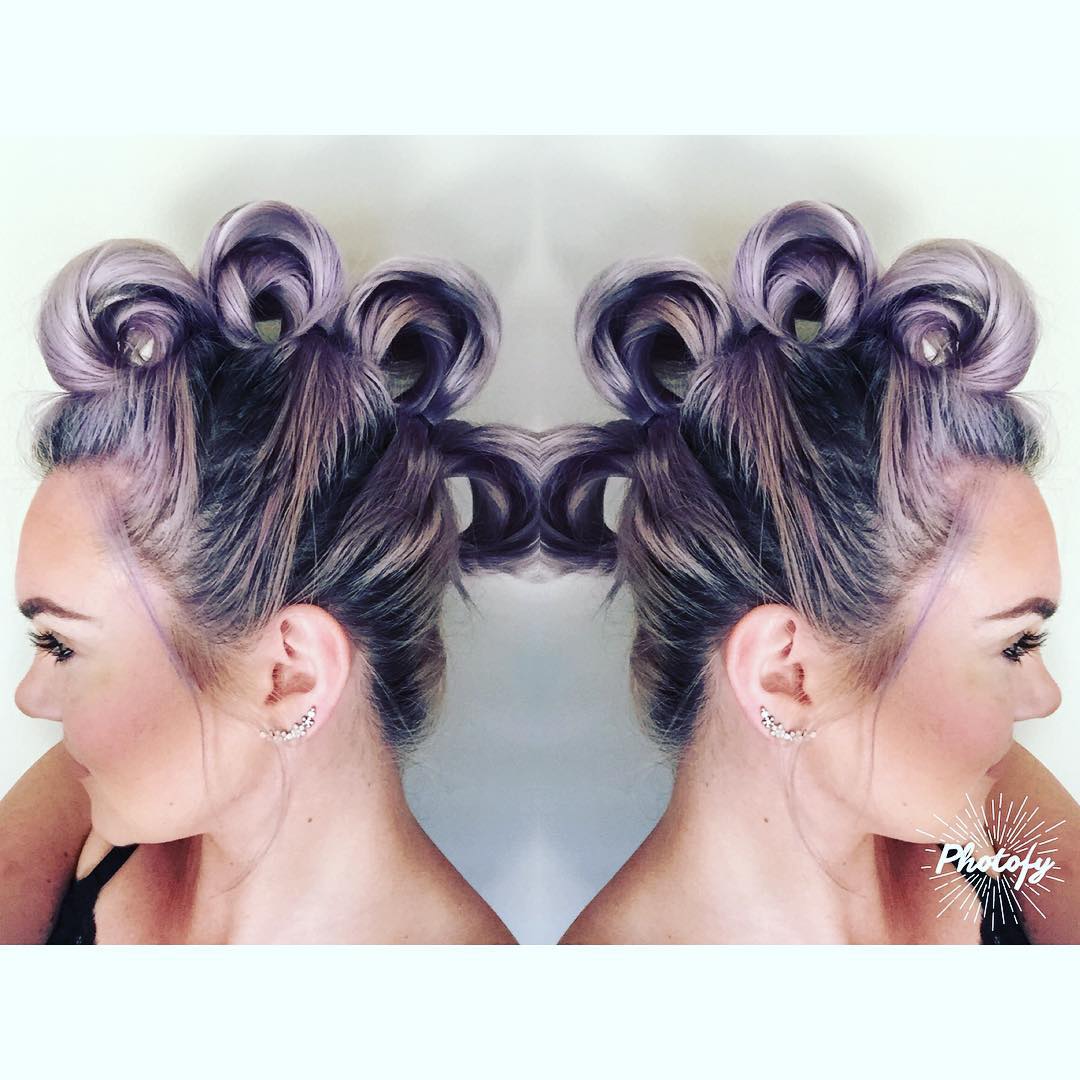 'Shine bright like a diamond' as Rhianna would sing. Well, a purple diamond this time. With the ringed faux hawk, you can make yourself unique for any cool occasion. Simply put your hair up in a faux hawk and circle the ends of the hair in rings. It is cool, it is simple and altogether stylish.
15. Spiked Icy Lavender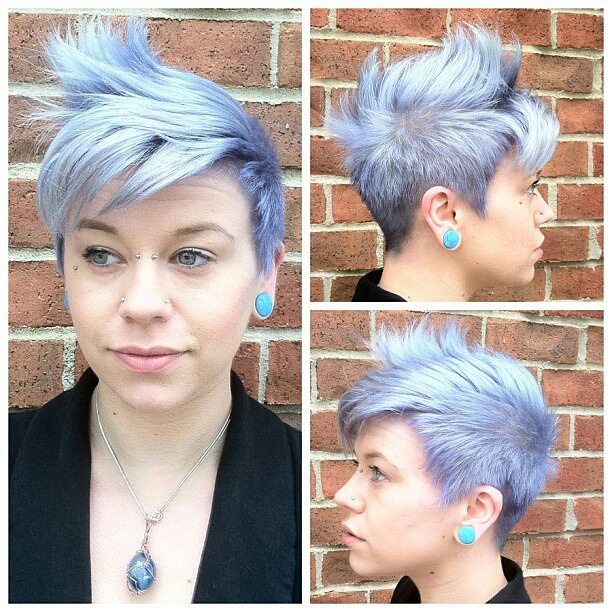 Spice up your faux hawk in the most amazing tone of color you can think of. This icy lavender tone will perfectly add glamour and eccentricity to your everyday style. Pair it with the right jewelry and shine wherever you are!
16. Braided Fishtail Faux Hawk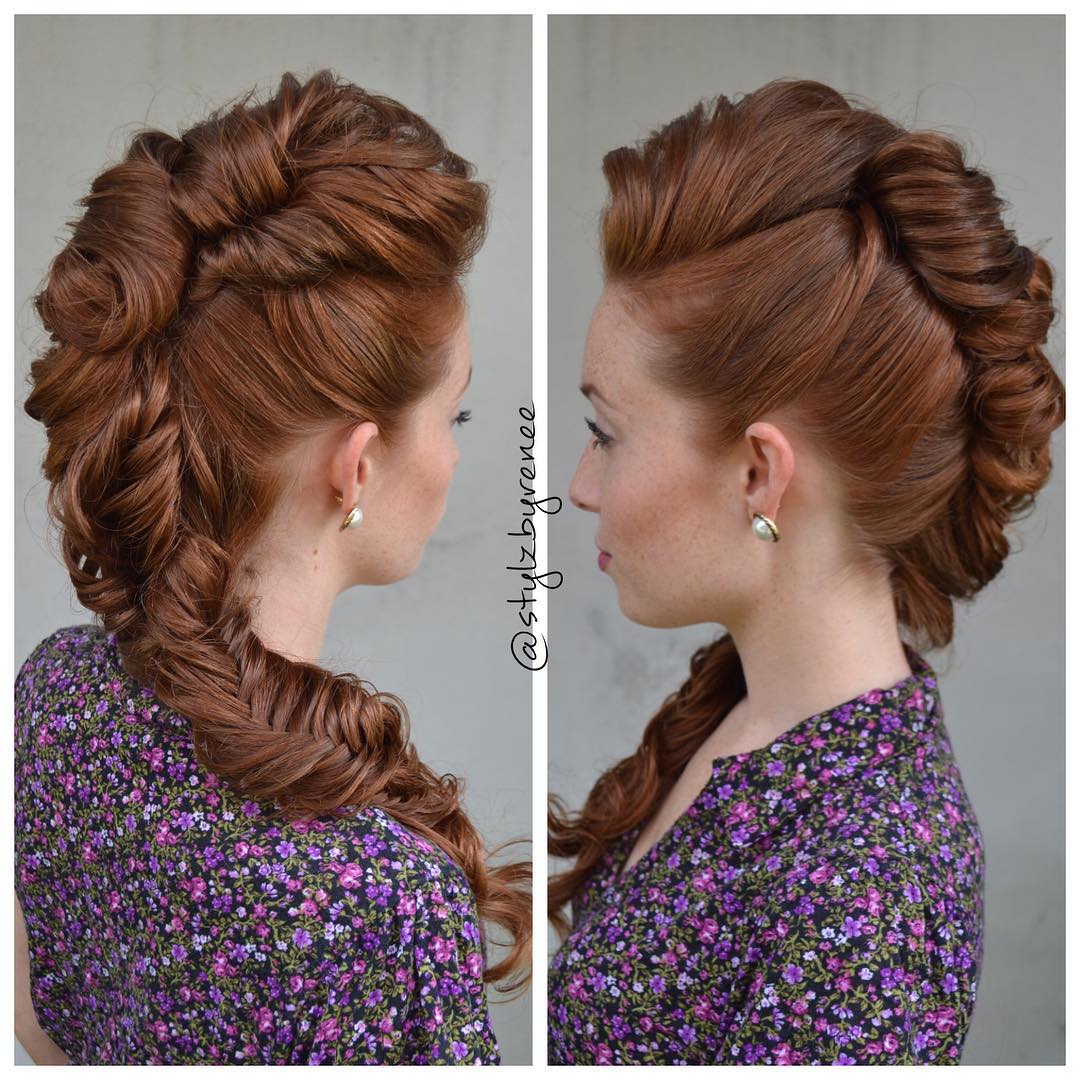 And last but not least, we give you what you could say is our personal favorite – the braided fishtail style. While you could argue that there are many variants of braided faux hawks, we decided to present the one we think really stands out.
Liked these cool ideas that we selected for you? Might have some of your own? Whatever it is, enjoy it to the max. And don't forget to leave a comment in the comment section below.