The past two years have put many families at home. Because of the Covid-19 pandemic, people had to isolate themselves at home and reduce their contacts. So, naturally, our kids suffered. But even before that, many parents turned to printable activities for kids to keep their young ones engaged.
These activity books and similar printable activities help with the mental development of the child. Playing games, solving puzzles, and many similar fun activities help improve brain function.
And the best part is you can download many of these free printable activities and keep your kids happy and content for hours. Some of the activities include mazes, hidden pictures, numbers coloring, and many more.
What Is A Printable Activity Book?
A printable activity book or any other printable activity includes activities for kids and adults at the same time. Some of the activities include coloring pages, mazes, games, word search, trivia, and many more.
An activity book is a type of book aimed at children. It contains interactive content.
Why Are They Popular?
In the past several years, activity books and printable worksheets have seen a rise in popularity. They are cost-effective. Compared to printed books and printed activities, these printable activities are extremely cheap.
Most of the time you get them in PDF format, and you can print them at home or the nearest local print shop. And because they come in digital format, you can print as many copies as you want. This saves you a lot of money.
There is a simple difference. With printed books, you can use them only once. But printable books and printable activities can be printed over and over again.
Benefits Of Printable Activities For Kids
There are many different games, fun activities, and puzzles you can find. They play a major role in your kid's mental development. Coloring page books can be used as therapy. With that in mind, here are five benefits of using printable activities for children.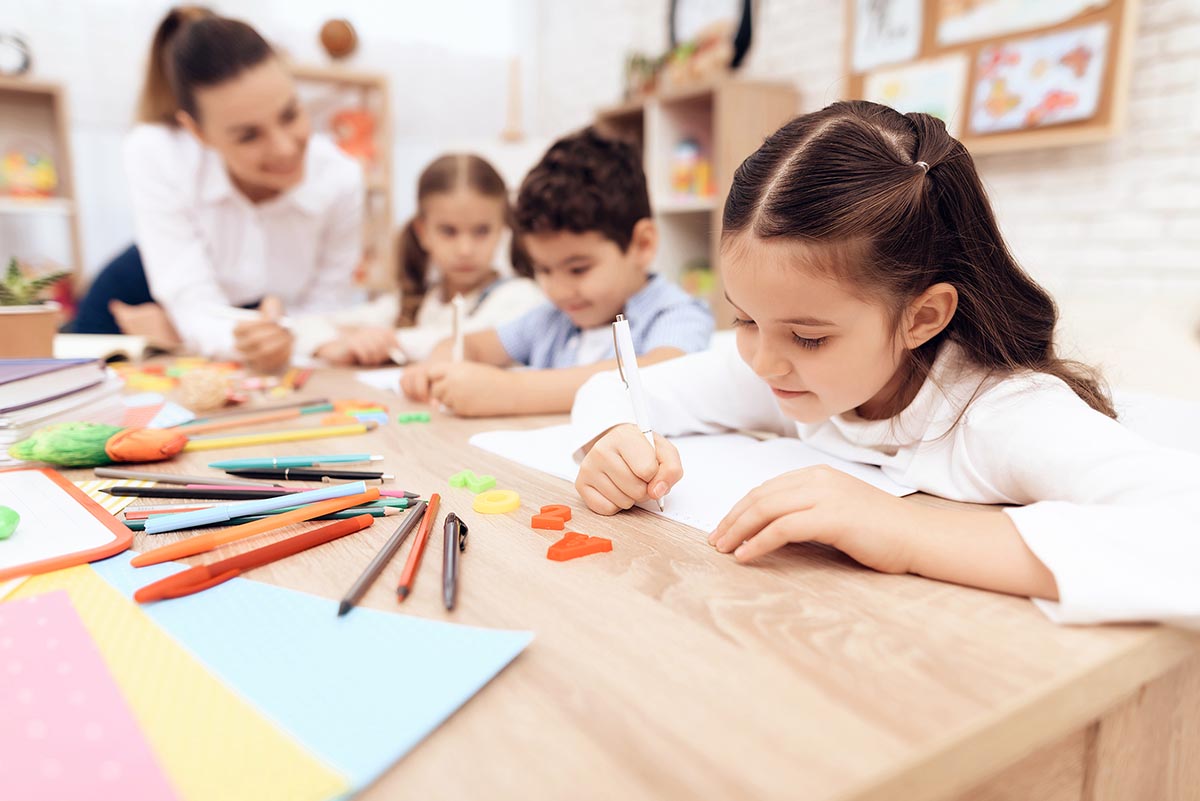 Improve Problem-solving Skills
Solving mazes helps your kids improve their problem-solving skills. They require your kid to plan, go from one side to another, try different strategies to finish the game, and eventually, find a solution. Looking for the solution will help your kid improve his/her problem-solving skills.
And that will come in handy in the future.
Improve Patience And Persistence
Printable mazes come with different difficulty levels. And your child can learn new strategies at every level. Because of this, your kids need to be focused and have patience in solving the mazes. By playing these maze games, your kids learn patience and persistence.
Additionally, it improves learning capabilities, concentration, and attention span, and reduces anxiety.
Help With Cognitive Effects
By playing printable games, your kids can practice their thinking skills. Every thinking exercise is an intellectual workout. Mazes provide that opportunity.
As a result, your kids improve their cognitive skills and psycho-social skills.
Develop Visual Skills
These printable games need your kids to use their visual-motor skills. They need to focus, concentrate, and figure out different colors and their relation in the game or a maze. By training their fine motor skill, they improve their visual skills.
Improved Memory
Last, but not least, these different activities help your child remember different names of places, animals, fruits, and many more. Maze games affect the activity of the brain's executive function. Generally speaking, they increase the activity of the intelligence process and working memory.
Best Printable Activities for Kids
Let's take a look at some of the different printable games and activities you can try. Any of these will do the trick. It is up to you to choose something depending on your kid's age and development.
Printable Mazes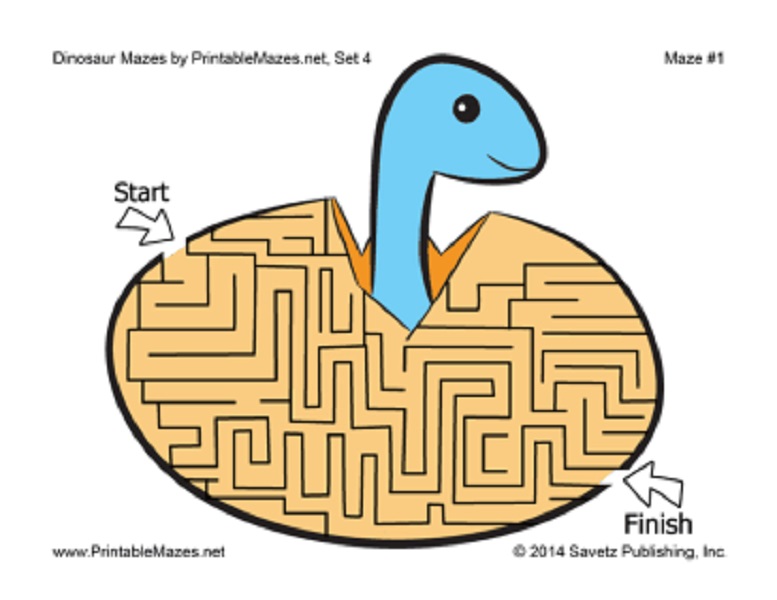 Mazes are the bread and butter of printable activities. They help kids develop muscle tone because they require using a pencil. But they also improve their mental development and brain activity. Mazes require kids to brainstorm different scenarios.
Both young people and elderly people can benefit from completing mazes. You can find thousands of mazes online to download as PDFs. Depending on your kid's age, you can find preschool mazes, all the way up to more challenging mazes for the upper elementary grade.
Hidden Pictures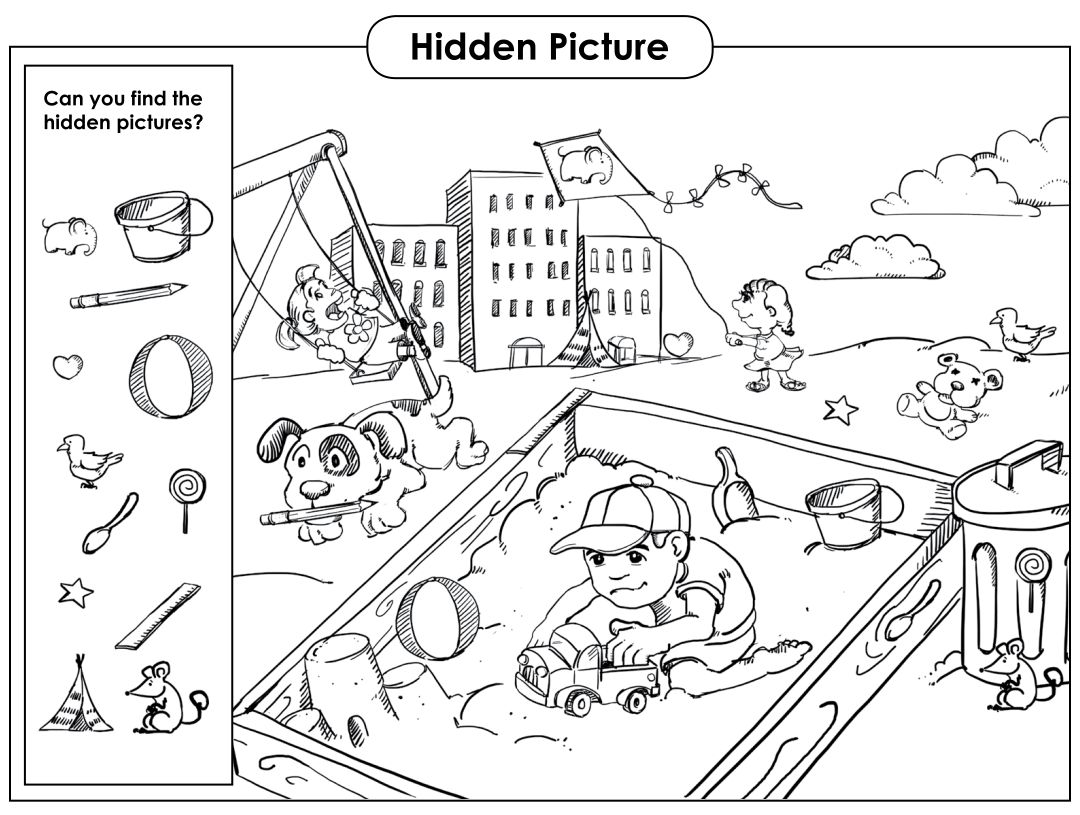 Print some of these hidden picture games, and your kid will spend hours searching for the hidden object. This game also improves the problem-solving skills of your child. And at the same time, your baby has fun playing.
Most of these puzzles come in black and white and make it easy for kids to circle or color the objects they find.
Printable Connect The Dots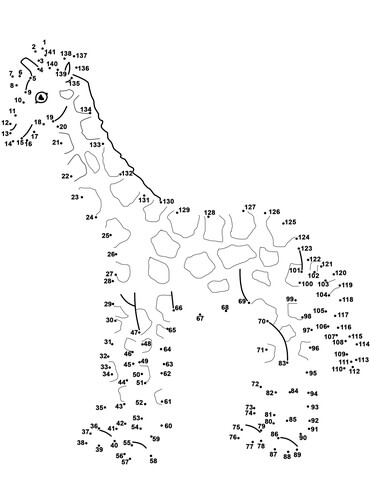 Kids of all ages love this game. And even some adults love it. There is something thrilling and exciting in connecting the dots to reveal a picture.
As with other printable games, there are different grades and levels. These games start from easy and go to intermediate or difficult. Some of the more challenging ones include connecting numbers and the alphabet.
If you have an older kid who is up for the challenge, you can download a worksheet that has your kid skip count to reveal the picture.
Printable Color by Number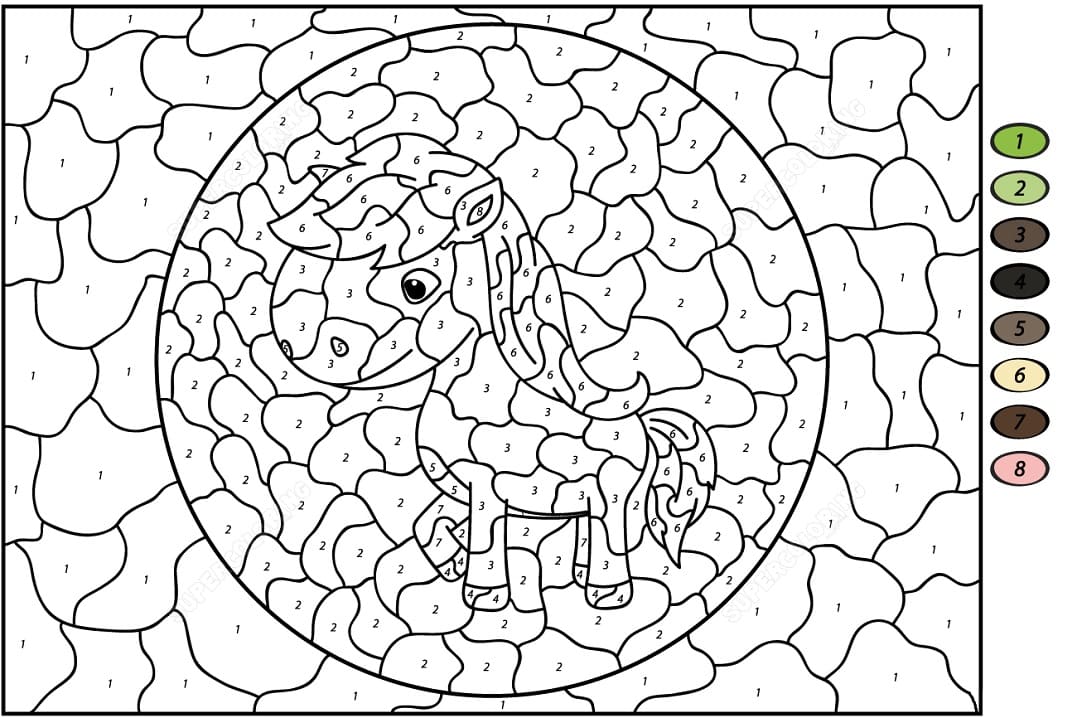 This game is a bit harder than coloring sheets. They have your children matching and using a legend to color in a picture. Some colors are by numbers that were already decided. But somewhere, your child has to decide the colors.
Coloring Pages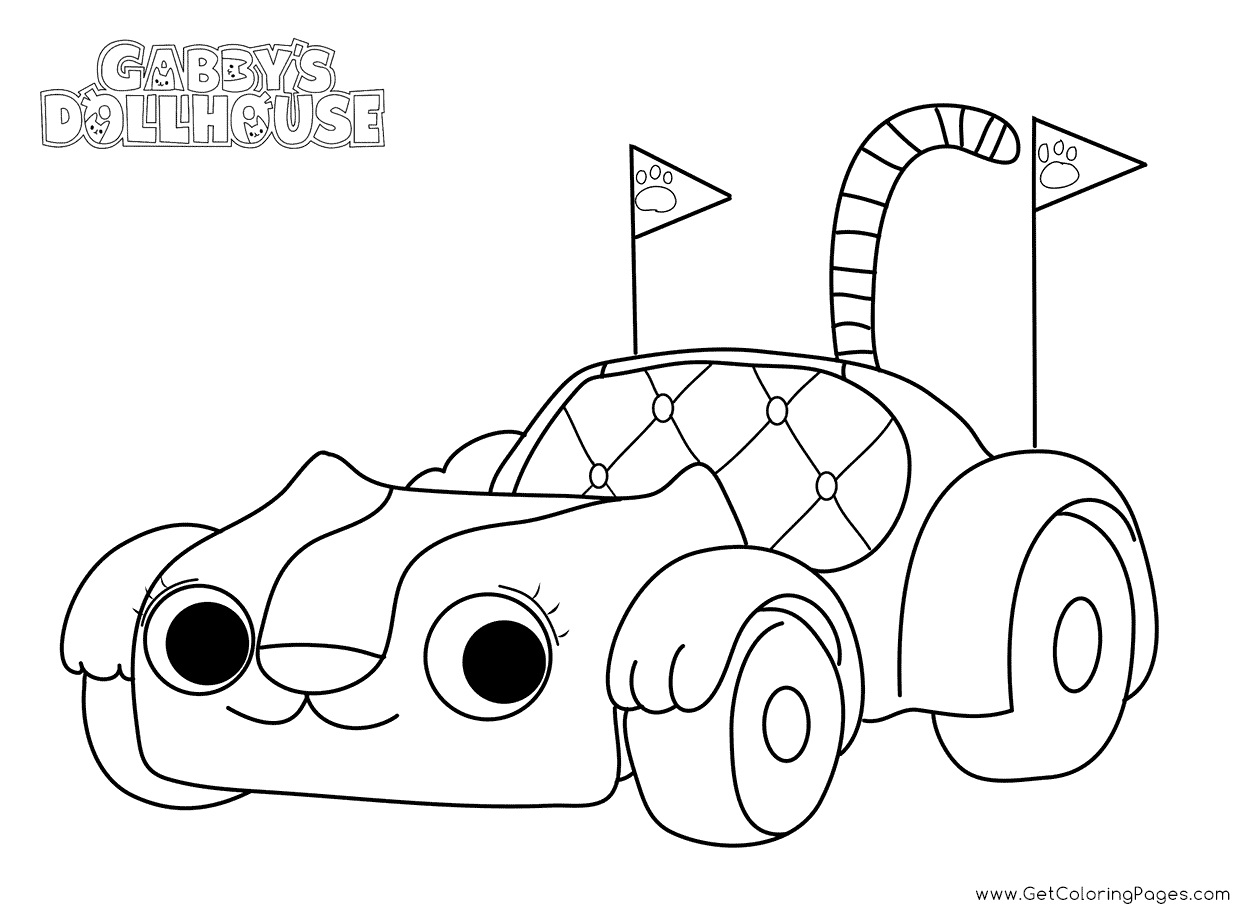 We mentioned coloring sheets and coloring pages before. There are hundreds of coloring pages you can choose for your kid. Find a category that excites your kid and raises interest. For some kids, that is animals. For others, that is cars and trucks.
Printable Sudoku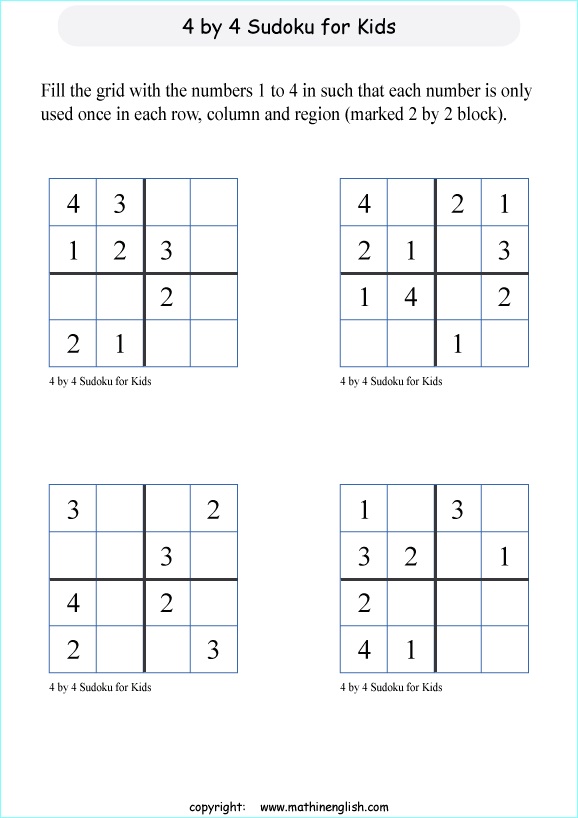 Sudoku puzzles might seem like something too challenging for a little kid or a toddler. But your older kids can play it easily. Also, there are Sudoku puzzles suited for younger ages as well.
When your kid starts using their math skills and problem-solving skills, Sudoku can be a fun game. Depending on the difficulty level, these games can have small grids or larger grids.
Alphabet Printables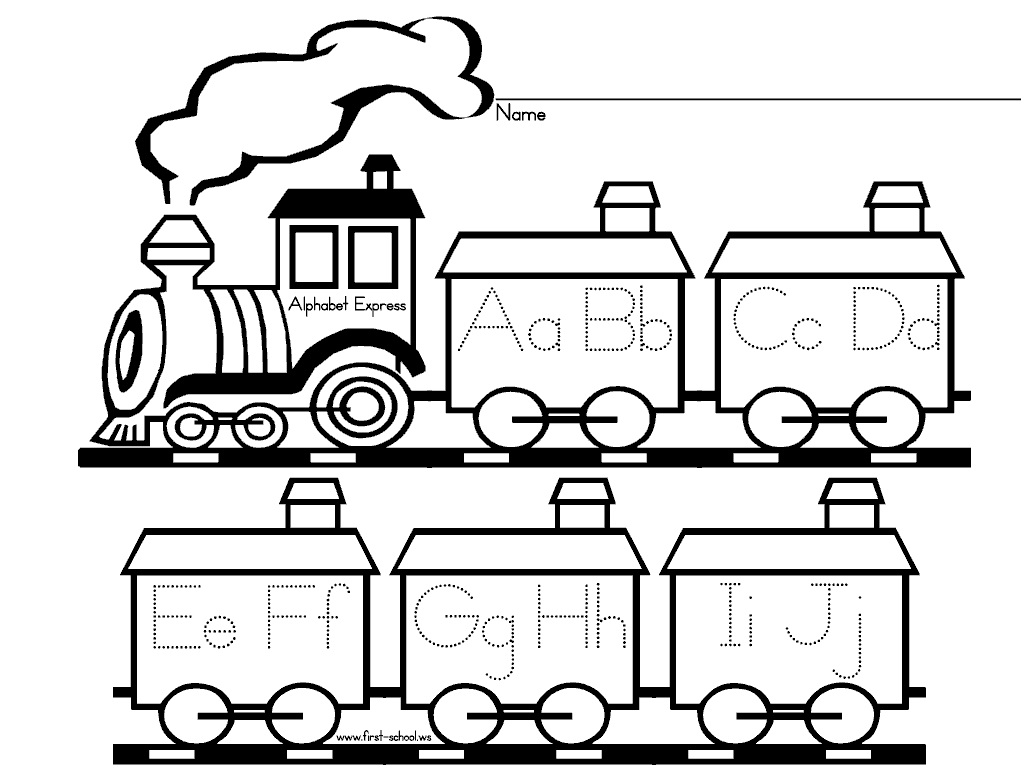 As we said in the beginning, these printable games for kids are an amazing tool that helps with learning. You can use them to learn many basic skills. For example, alphabet printable designs help your kid learn the alphabet and letters.
Word Search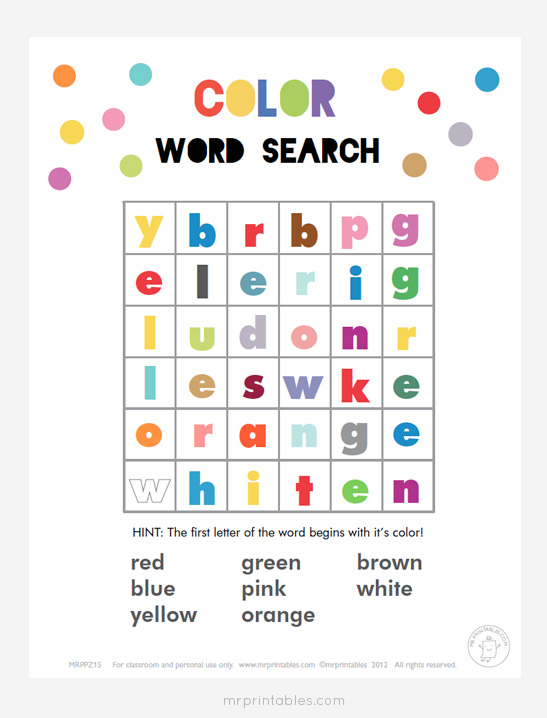 This is an amazing kids' activity. You can find themed word searches or basic word searches. The idea is that there is a word within the letters, and your kid has to find it. It is a game that you can play as soon as your kid starts understanding letters and words.
Seasonal Printable Games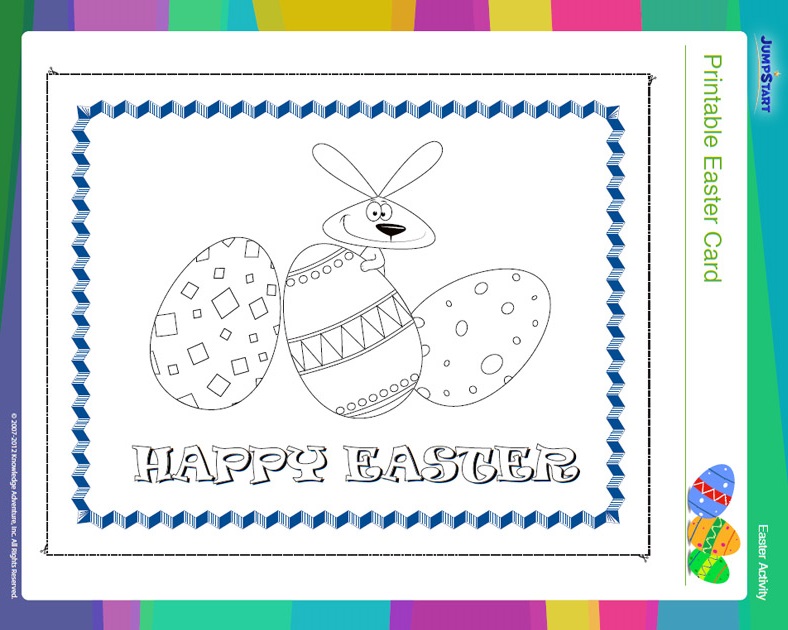 Seasonal printable games are all of the previously mentioned games but with a seasonal twist. For example, Halloween printables include printable marks, word searches, coloring pages, pumpkin carving patterns, and many more with a Halloween theme.
Or you can find some Eastern printables where your kids can play with baskets, banners, bookmarks, masks, and many Easter egg coloring pages.
Next, we have Christmas printables, Thanksgiving printables, spring printables, and many more seasons and holidays.
Scavenger Hunt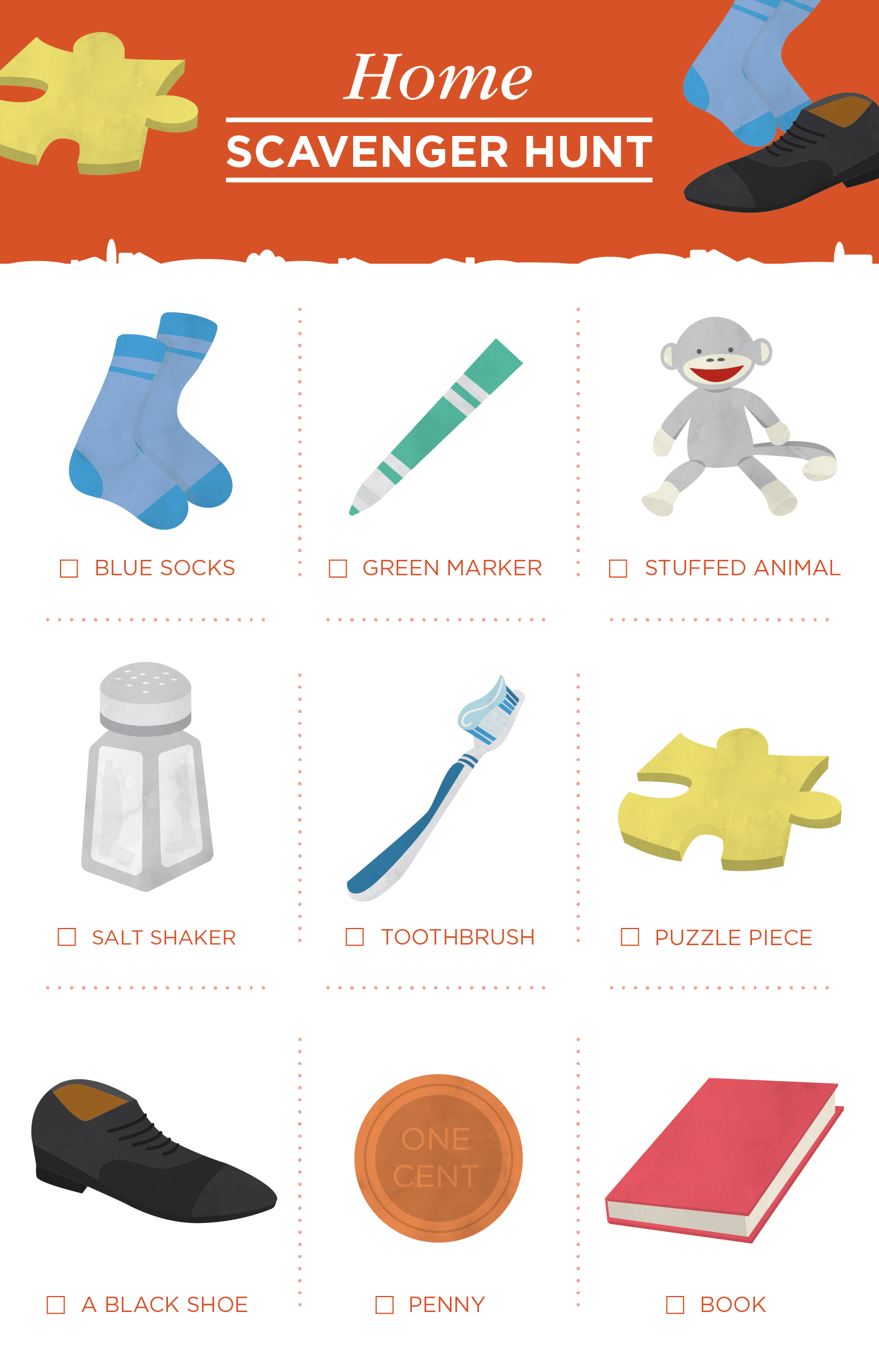 Do you know a kid that doesn't love a good old scavenger hunt? These days, you can find a scavenger hunt online, download the printable, and set up the game in your home in a matter of minutes. Your kids will love to play.
Escape Room Kits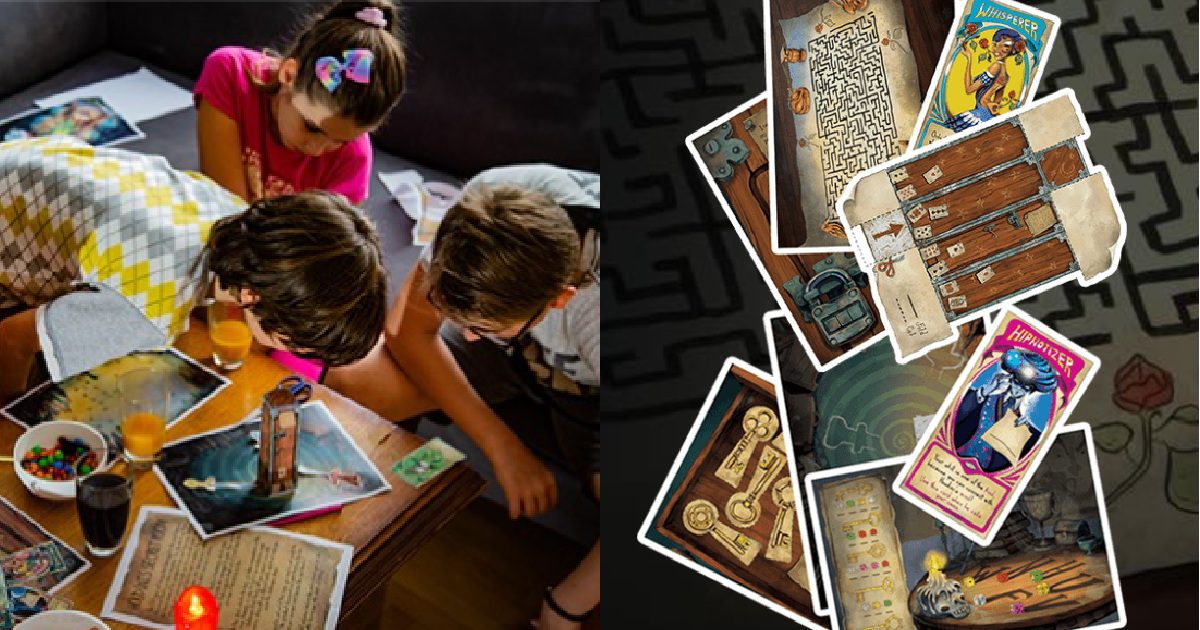 Let's finish off our list with an activity and game that is gaining more and more popularity. An escape room kit allows you to turn your own home into an escape room. As with scavenger hunt, you can buy a printable online, download it as a PDF, and print it out.
Set up your room, and invite your kids to play. Sounds simple enough?