Julia Fox is an Italian-American actress and model. She is famous for her debut in the 2019 movie Uncut Gems, which earned her a Breakthrough Actor Award nomination at the 2019 Gotham Awards. In the past year, she got famous for dating Kanye West. And the American actress said she lost 15 pounds while dating the famous rapper.
Besides acting, she also launched a successful women's knitwear luxe line and worked as a model. In 2015, she posed for the last nude edition of the magazine.
Get To Know Julia
Julia is an actress, artist, and filmmaker. Born in January 1990 in Milan, Italy, she has Italian heritage. Her mother was Italian while her father was American. In Italy, she lived in a one-bedroom apartment with her family. At the age of six, she moved to New York City with her father and lived in Manhattan.
At one point, she briefly moved back to Italy for two years at the age of 14. But at the time, she felt the cultural differences were too conflicting and moved back to America.
The American actress got her big break in 2019, starring opposite Adam Sandler in the movie Uncut Gems. Before her acting career, she worked as a visual artist. Her art has been exhibited in galleries in New York City and abroad. Fox has also directed short movies and music videos.
She is now an outspoken advocate for body positivity. The young actress has openly talked about her struggles with weight loss and self-image. Julia has shared her journey on social media and encourages her followers to embrace their bodies and put more emphasis on self-care.
In November 2018, she married private pilot Peter Artemiev. The two divorced in July 2020, but in January 2021, their son was born. In January 2022, she confirmed her relationship with American rapper Kanye West in an article she wrote for Interview. One month later, they broke up.
In her own words, Fox dated West to "give people something to talk about amid the Covid-19 pandemic" and "to get him off Kim's case".
Shortly after, there was a headline of Fox claiming the relationship ended to his dislike of her going "goblin mode". The doctored headline went viral online and prompted the use of the phrase goblin mode. Fox confirmed that the headline was false.
Losing 15 Pounds While Dating Kanye West
Julia Fox and the famous rapper were together for just one month. But while dating Kanye West, she managed to lose 15 pounds.
Julia said, "I tried my best to make it work. I already had a jam-packed life. How do I fit this really big personality into this already full life? It just wasn't sustainable. I lost like 15 pounds in that month".
In the same interview with New York Times, she also said that only elements of their relationship were real.
Fox explained, "It definitely felt like I was his girlfriend. But it also felt like I was being cast in the role of his girlfriend, and he was casting me. He was the orchestrator of it all. It really did feel like a movie".
Julia and Kanye met during a New Year's Eve party in Miami. They were spotted together just a few days later. Apparently, they had an open relationship that lasted until Valentine's Day, when she confirmed the end.
West has been famous for calling his exes on social media. Yet, Fox is not concerned that he will come after her.
The Italian actress says, "I don't think he would want to open that door with me. If you come for me, I am going to come for you, and I am really good at coming for people. I just go straight for the jugular. I don't think he would be dumb enough to do that".
While the romantic relationship didn't work out, she made it clear that she is grateful for the time she spent with him.
Fox says, "Look at the big picture. That was amazing for me. The exposure was priceless, but I do think eventually I'll surpass the Kanye narrative. Believe it or not, Kanye is not the most interesting thing that's ever happened to me".
Has She Been Using Diet Pills?
Lately, Julie has found her way into the media for theories that she used diet pills to shed some weight. Many celebrities in Hollywood have spoken about the popularity and usage of Ozempic. The surge in popularity contributed to shortages of the drug, a critical one for people with diabetes.
Some famous faces like Elon Musk have openly admitted to using the weight loss drug. Julia is one of the many celebrities that became the center of the rife speculation. After speaking about losing weight, many fans believed that Julia Fox's weight loss journey was all thanks to diabetes medication.
Yet, Julia says that the whirlwind romance was stressful, and that was the reason she lost weight. She made it clear that Ozempic has never been the reason for her weight loss.
In a new interview with Entertainment Tonight, she said, "All these people are coming for me saying that I take the weight loss things. People are saying I am taking Ozempic or whatever it is called. I am not and I never have. I would never do that. There are diabetics that need it".
In recent weeks, the controversial skinny jab has become a conversation point. Many critics argue that taking it for a prolonged period can contribute to developing an eating disorder.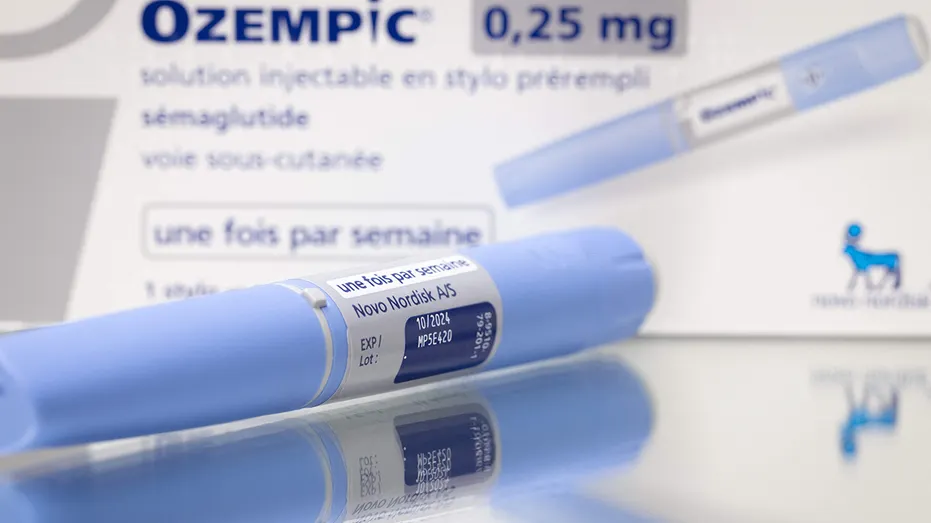 How Julia Lost Weight?
The famous actress says that stress was the biggest factor in losing weight. The Uncut Gems star had a whirlwind romance with one of the biggest stars in the United States of America.
Yet, if you want to lose weight in a healthy way, there are better options. Her brief romance with Kanye put her into the public eye. Yet, it came at a cost that she is now having to bear.
With that in mind, here are some healthy ways to shed some pounds.
Stay hydrated and go vegan, include healthy foods in your diet that enhance weight loss
Avoid sugary and oily food that contains a high amount of sugar. These sugars and oil are responsible for side effects on the body and weight gain
Exercise at least 15 to 30 minutes per day to restore better metabolism and body weight. Find creative ways to get some exercise during the day, for example, walking between breaks
Practice proper sleep, at least 7 hours per day. Many people gain extra fat cells due to improper sleeping pattern
Avoid late-night eating, the biggest reason for putting on more pounds