Halloween 2020 will most definitely not be your usual Halloween. Due to the pandemic, all the best things we like on the spookiest of spooky holidays will be different in a way. Some of us might even skip the holiday altogether, spending the night at home or outside with the neighbors, at a safe distance, of course. Yes, Halloween is another thing that we must change because of the COVID-19 pandemic.
In the spirit of Halloween, we can still dress up as something or someone else even if we're staying at home, but in that case, most would probably go for an improv costume instead of spending money on something no one except for your family would see it.
And make-up is the best thing you have that can help you complete or even create a Halloween costume. Good face paint can make a whole lot of difference to anything. And it will give you a chance to improve some of your make up skills.
Take a look at some f these ghoulish make-up tutorials for this Halloween.
1. Spider Web Eye Makeup
Don't have a diverse enough color pallet in your makeup box. An old eyeliner can is all you need to achieve this spiderweb by look. Remember, sometimes less is more.
2. Cheshire Cat Makeup Tutorial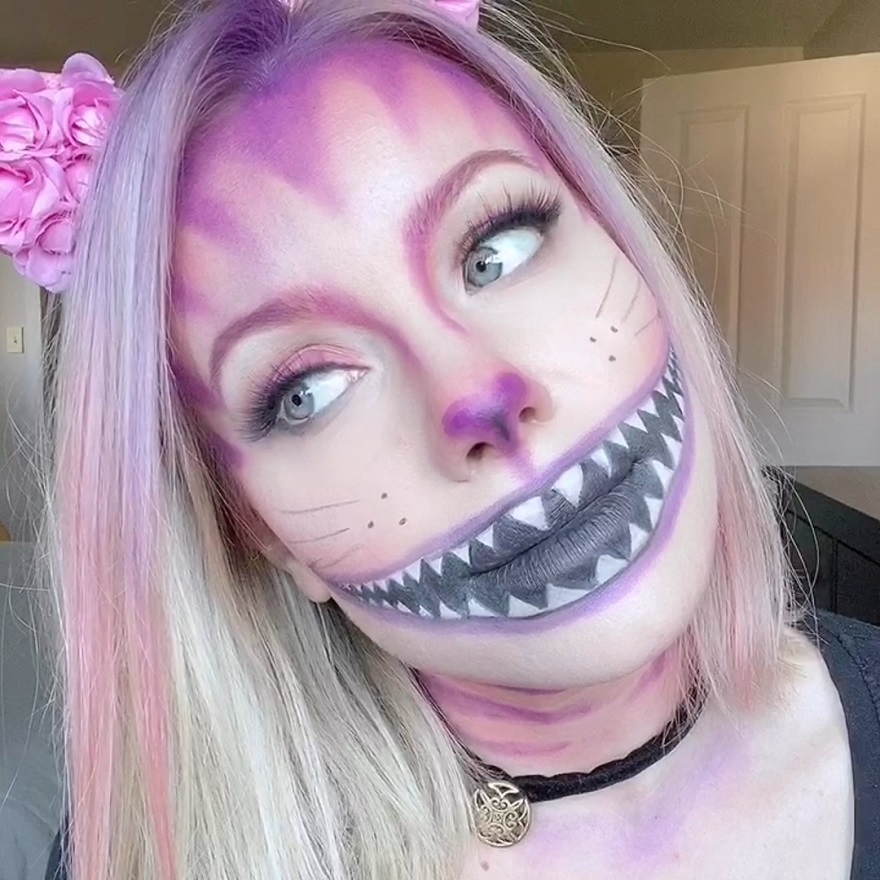 The Cheshire cat from Alice in Wonderland, from whatever version you like, has always been a bit of a creepy character, at least more than others from the series. And being a purple cat, it's also kinda cute, so if you choose this makeup, remember the purple kitty part will be a nice tone-down for all those smiling sharp teeth.
3. Half Skull Makeup Mask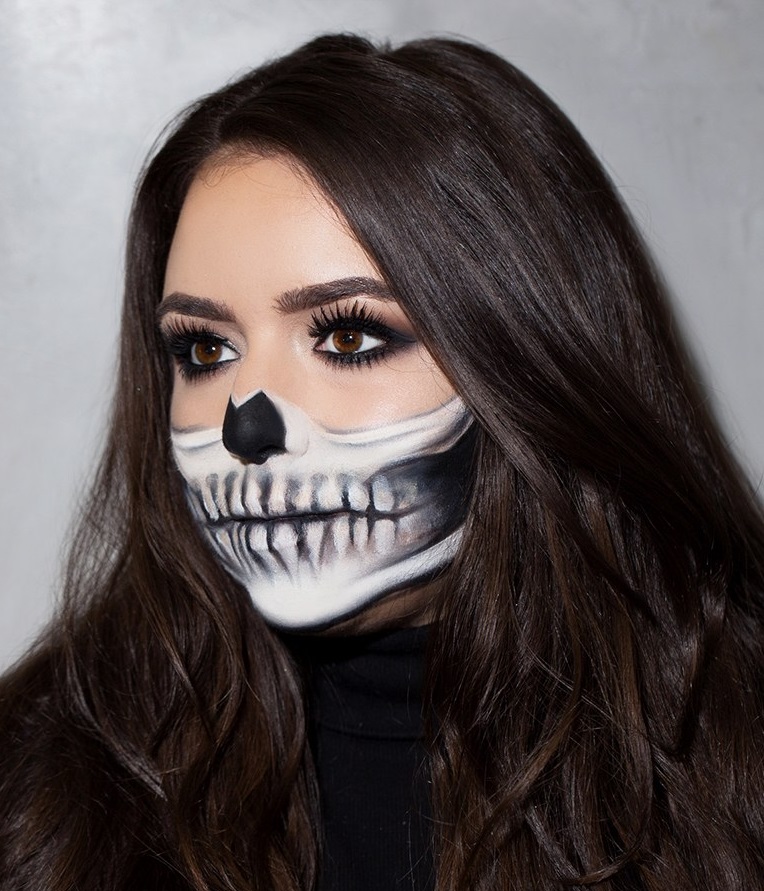 Yes, we know, instead of wasting time painting on this Halloween mask, you might as well wear a real one with a skeleton print. But think of it this way: you will still have the spooky skeleton vibes even after you take the mask off.
4. Easy Spiderwoman Makeup Mask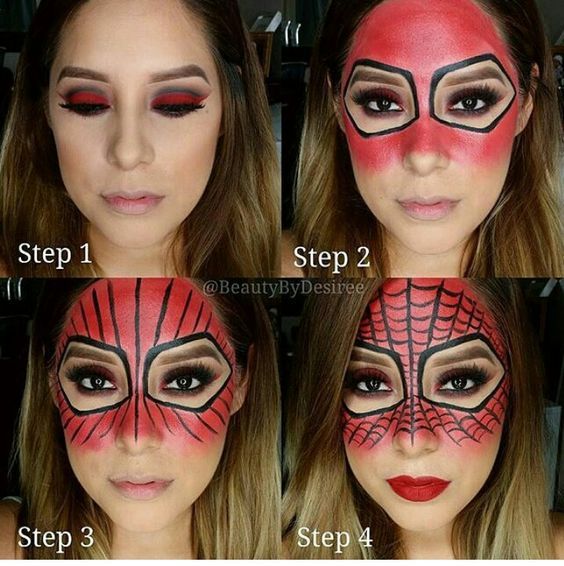 On the other hand, painting masks over your eyes is always fun and a good substitute when you lose the mask matching your costume. Like this half Spider-woman mask that you can make in minutes. It's so easy.
5. Zipper Face Makeup Tutorial
Do you like more gore in your makeup? No problem. This one is one of the goriest, yet easiest Halloween concepts out there. The zipper-face makeup will require a few more things that you might have at hand but just look at the result. It's worth it.
6. Mermaid/Fish Makeup Tutorial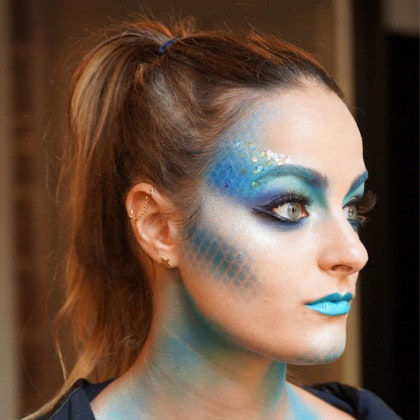 Adding texture to your makeup can turn a plain brush stroke into pure magic, especially if you try to do an animal pattern makeup, like fish or reptile scales. And don't worry, you don't have to brush or paint on each scale separately, but you will need a fishnet stocking. And that is all you'll need for achieving this scaly fish/mermaid/reptile look for Halloween.
7. Eyeliner-Only Makeup Tutorials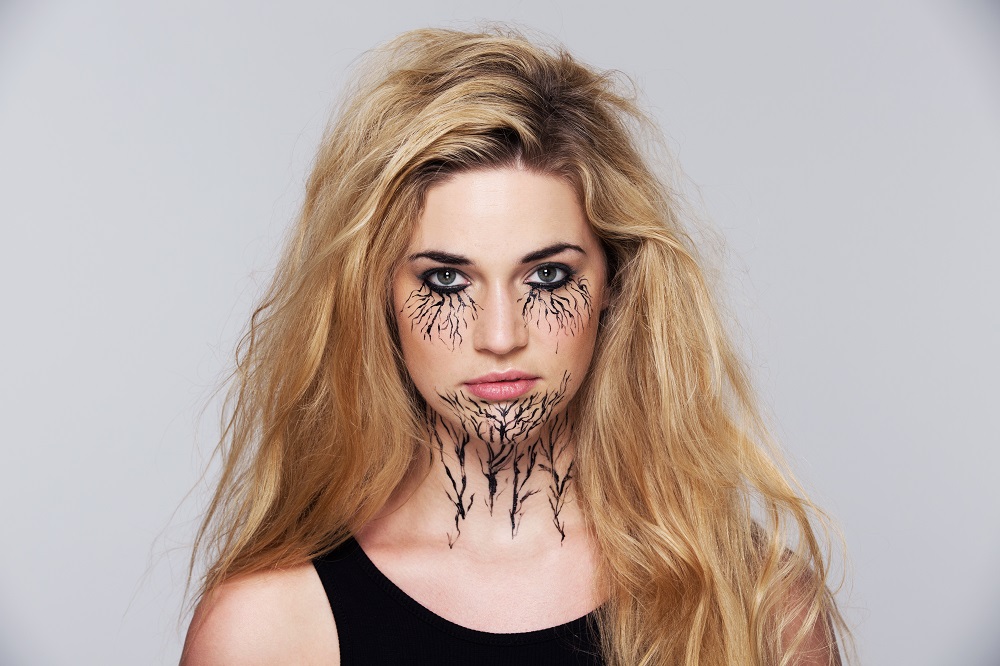 Like the spiderweb makeup we've shown you, there are other things you can turn yourself into using only your eyeliner. A flapper girl or dark-veined vampire, check out the tutorial to find out what magic a simple eyeliner can do.
8. Easy Cat Makeup Tutorial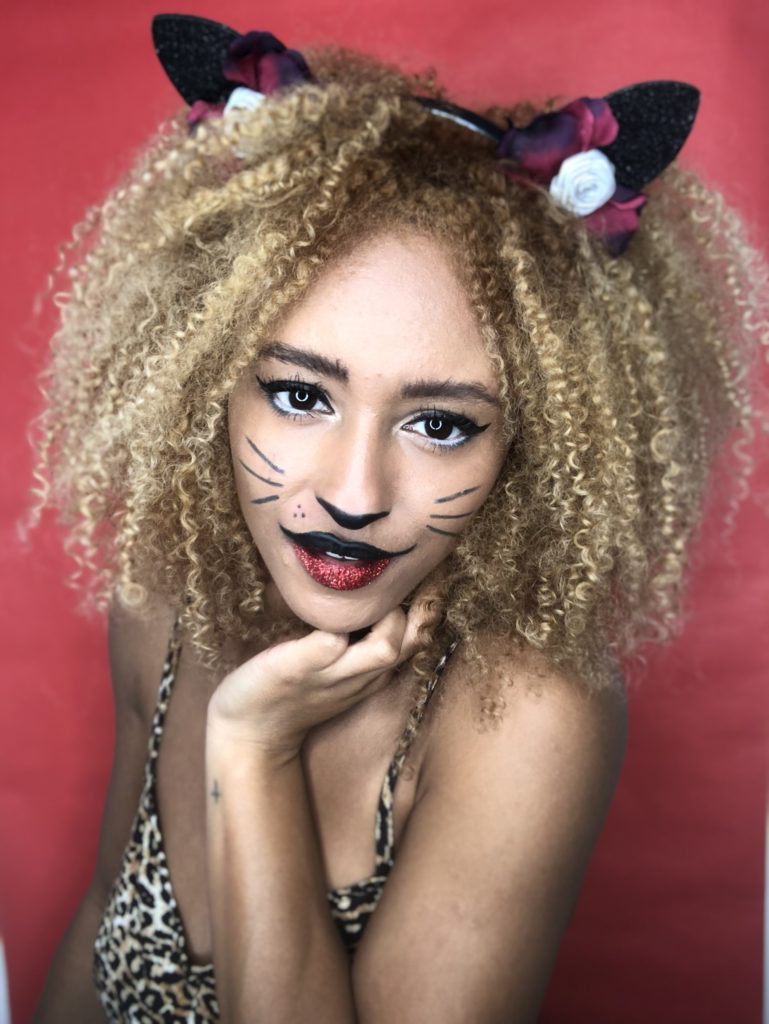 The black cat never goes out of style for Halloween and let's face it, it's one of the easier Halloween makeups to make. A few whiskers, some nice cat-eyeliner and red lips and you're ready to go.
9. Violet (From Willy Wonka) Makeup Tutorial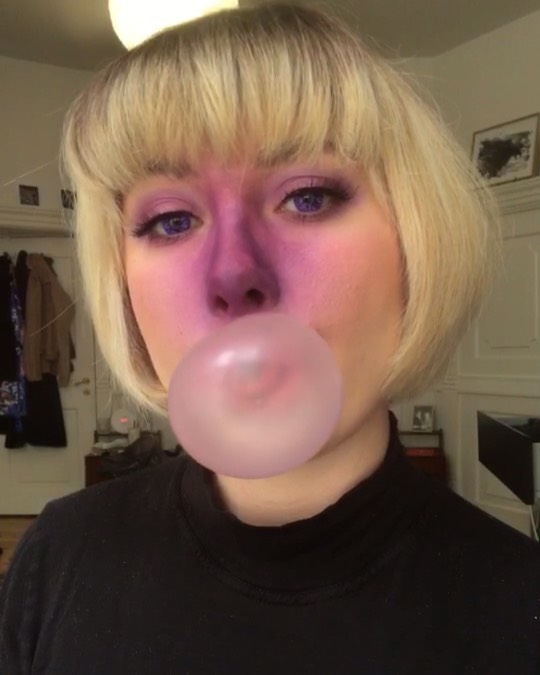 Tim Burton's "Charlie and the Chocolate Factory" has gained quite a following even so many years after it's release.  And Violet, the bubblegum-chewing girl is a very easy makeup to try out for this Halloween, with just blond short hair and some purple nose. And don't forget the chewing gum.
10. Half Zombie Makeup Tutorial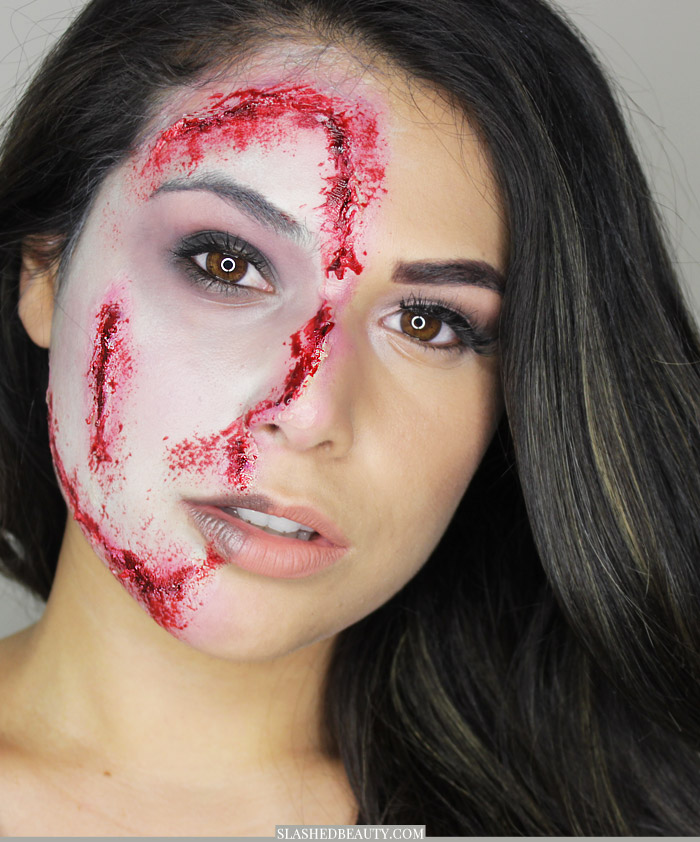 Zombies and zombie victims is another Halloween classic, and this one is somewhere in between too gory and too vanilla of the zombie makeup spectrum… If we can call it that. Anyway, it is a nice undead makeup with just a bit of gore.
11. Creepy Doll Makeup Tutorial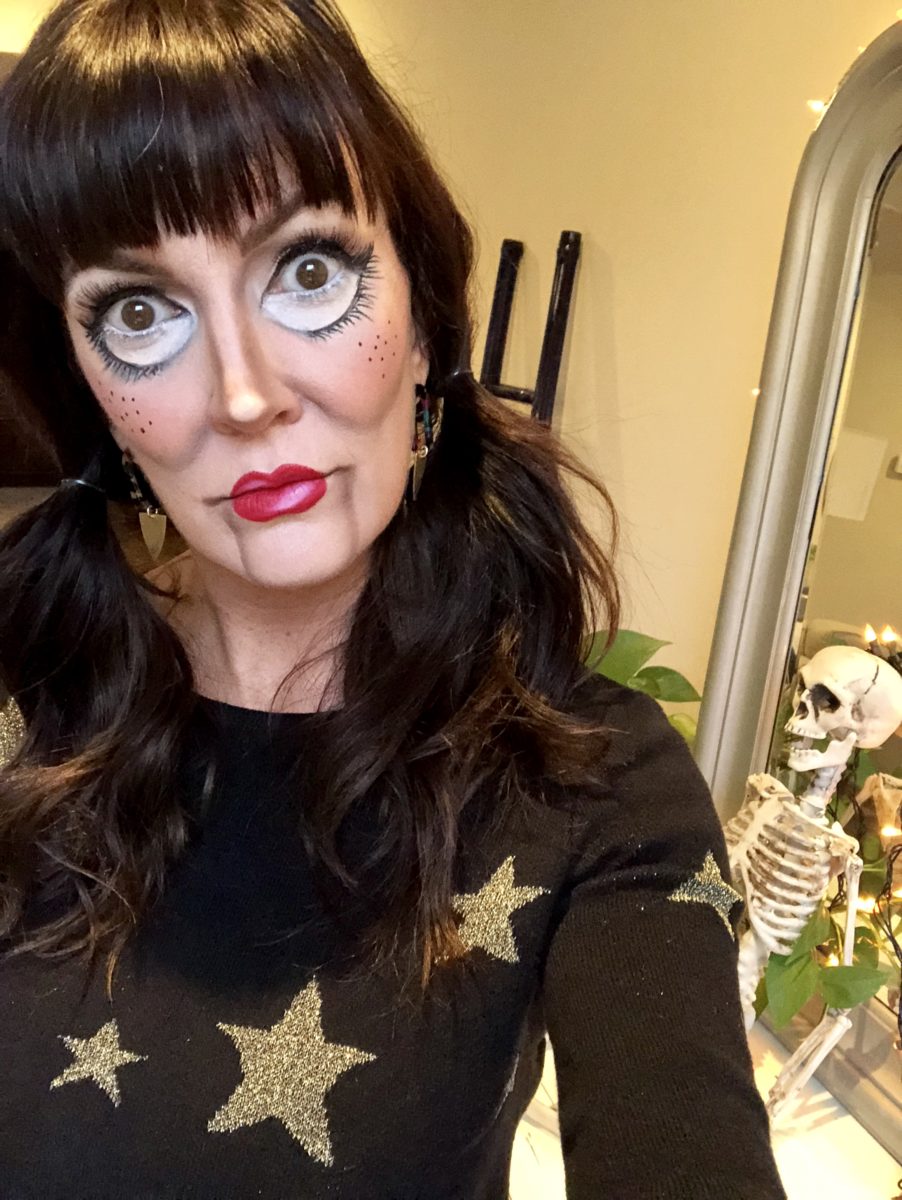 Young girls play with dolls all the time with no psychological trauma whatsoever. So can someone explain why as adults we tend to find some dolls a bit creepy? Don't know, but doing a doll makeup as this one will definitely creep out whoever you spend this Halloween with.
12. Deer Makeup Tutorial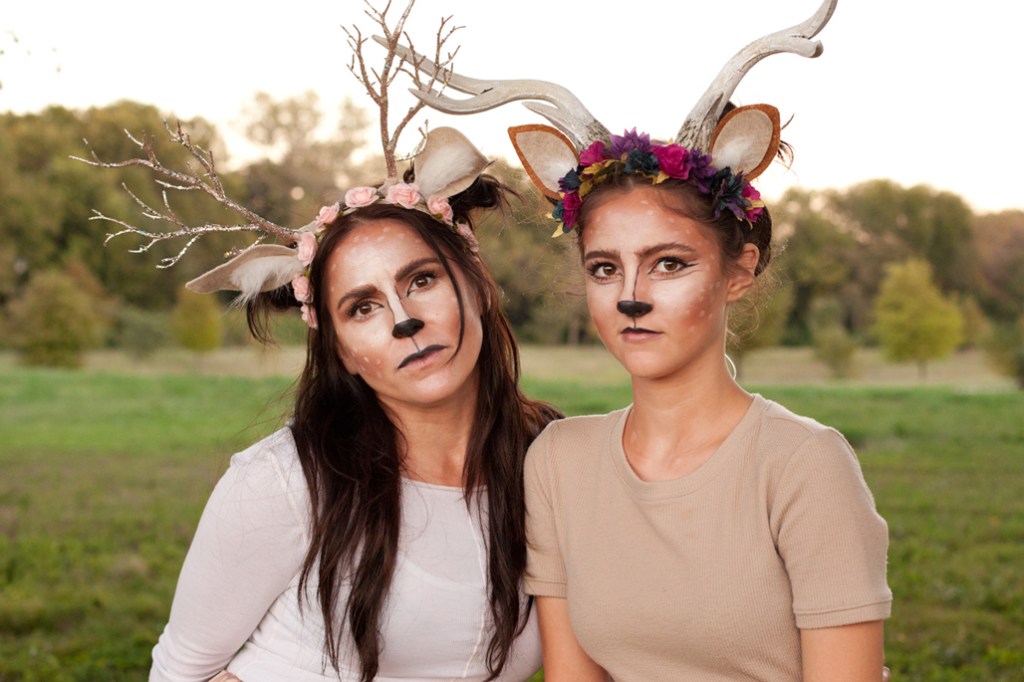 Animal costumes (aside from the black cat) aren't as popular today, as they used to, with children choosing superhero or more classic spooky costumes. So maybe it's time to bring back some of the animal costumes, and you can start this year with sweet dawn makeup. You can even do a family-themed costume. Just don't freeze in front of bright lights.
13. Easy Batmask Makeup Tutorial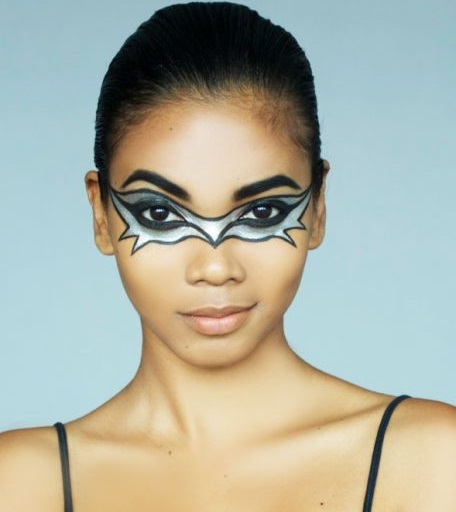 Tired of the classic batman mask? You can always try out other Batman looks without searching high and low for some alternative. Here is one way you can paint on a Batman mask. Or try doing your own thing. Who's stopping you?
14. Sexy Vampire Makeup Tutorial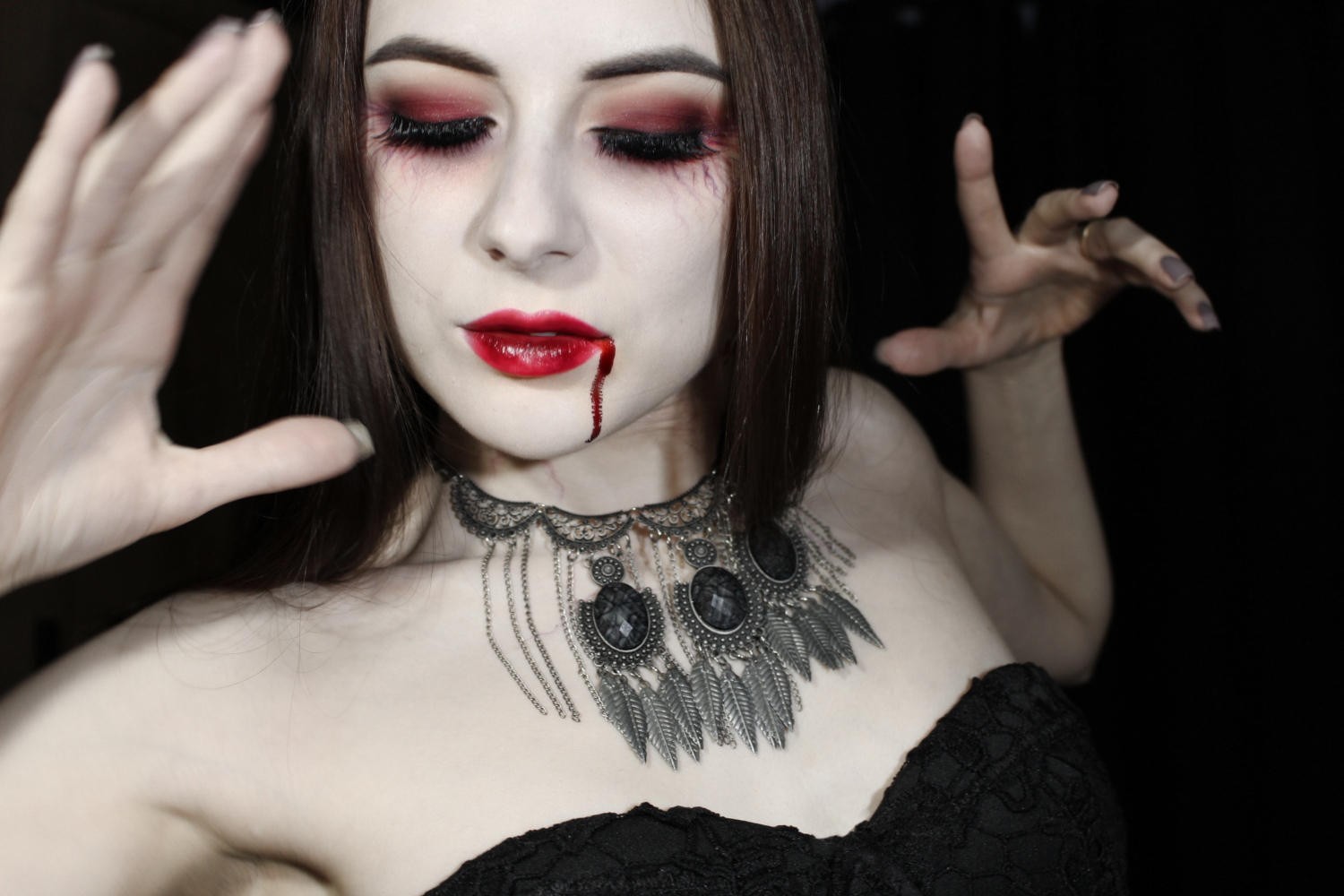 The popularity of the Vampire has become so widespread that there are people who don't even wait for Halloween to transform into these blood-sucking creatures of the night. And if you're trying this look for the first time, you must have a pale face and heavy black or red makeup. And never ever forget that line of blood coming from the lips.
15. Hidden Pumpkin Makeup Tutorial
And you absolutely can't have a Halloween without the staple symbol of the holiday – the jack-o-lantern. When in doubt for Halloween, go orange, add a few lines, and huge black holes around the eyes, and you can become the Jack-o-lantern. And if you want to take it a step further and impress everyone around you with your makeup skills, you might want to try this jaw-dropping face reveal makeup.
What is your favorite ghoulish Halloween costume? Leave us your comments in the section below, and please try to stay safe and healthy this Halloween. You don't want to get a trick-or-treat you didn't ask for.