Halloween is the second most favorite holiday for kids and their families.
This is the best time of the year to be what you really imagine to be ever in your life. A superhero, a princess, a pet, a fairytale character, or even a monster. Kids are usually obsessed with being some of their favorite characters. So, why not turn them into one of them. Or, even better, turn the whole family into their favorite character gang?
Well, it is the perfect time to disguise. Now it's the time to be Batman and Robin, The Adams Family, The Wizard of Oz, Power Rangers, Harry Potter, Baby Shark Family, you name it. It's all in your imagination and creativity to be the best-disguised family this year and to make your child the happiest of all. Also, creating such memories from a quality family time it the best gift you can give and get all at once.
Below is a list of Halloween costume ideas to give you inspiration for this year's parties and trick or treats. They can be handmade, bought, or even created on a budget. It's all up to you and your wishes. So, get inspired and start creating.
1. Rock-Paper-Scissors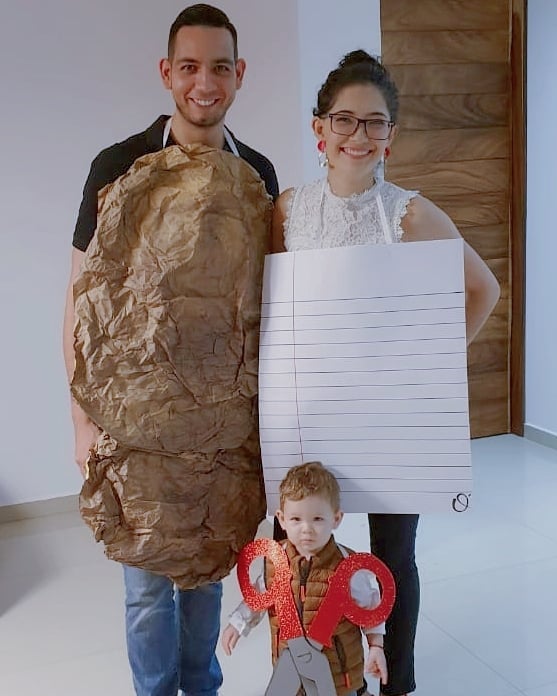 You have all played rock, paper, scissors, right? This woman decided to turn the game into a family Halloween costume. It doesn't require a lot of skills and effort to make it and sure is unique and cool. Cut the scissors for your child, a rock-like apron for your husband, and a sheet one for you. There, you're all set.
2. Emojis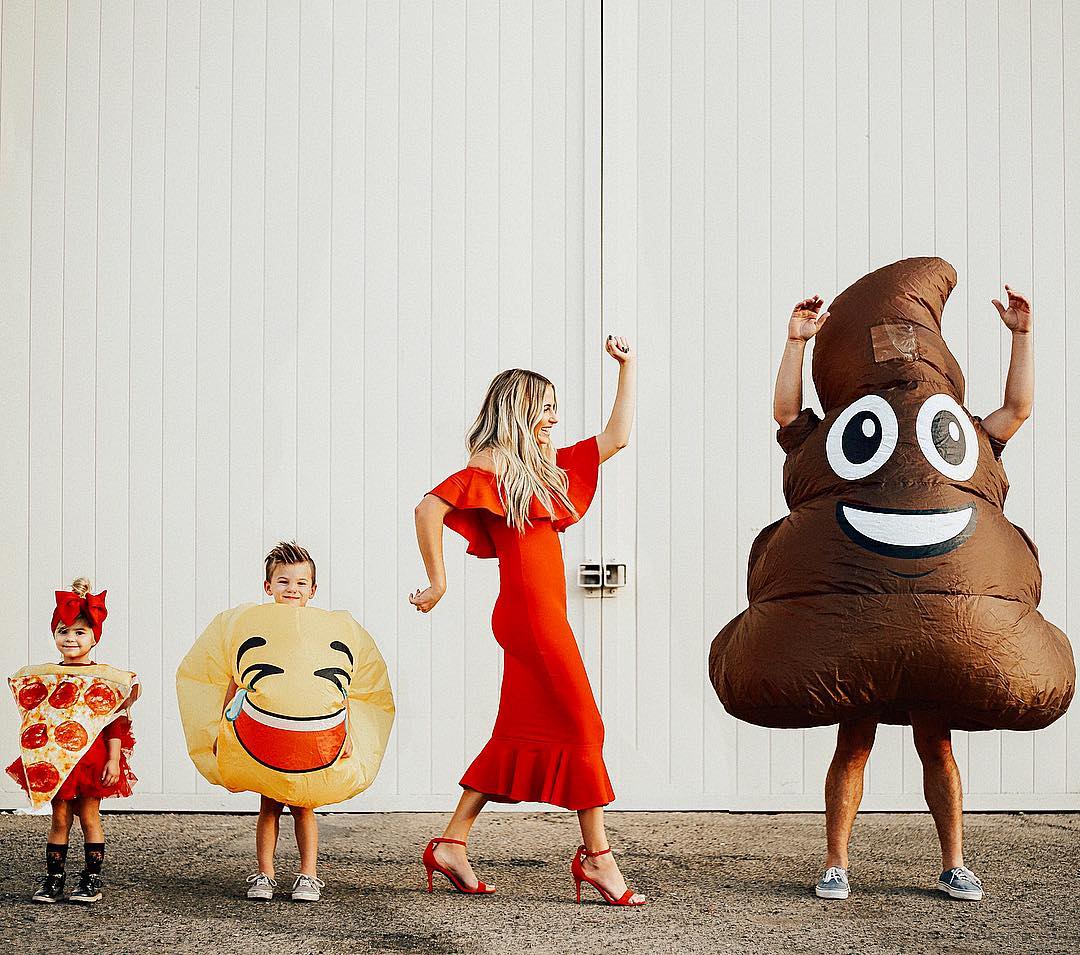 Emoji are the most popular in today's communication. They are used all over social media. Well, this family remembered to turn the most used emojis into a Halloween family costume. The pizza, crying with laughter, dancing lady, and the poo are the most popular ones, so they decided to go with these. And they sure nailed it.
3. Thriller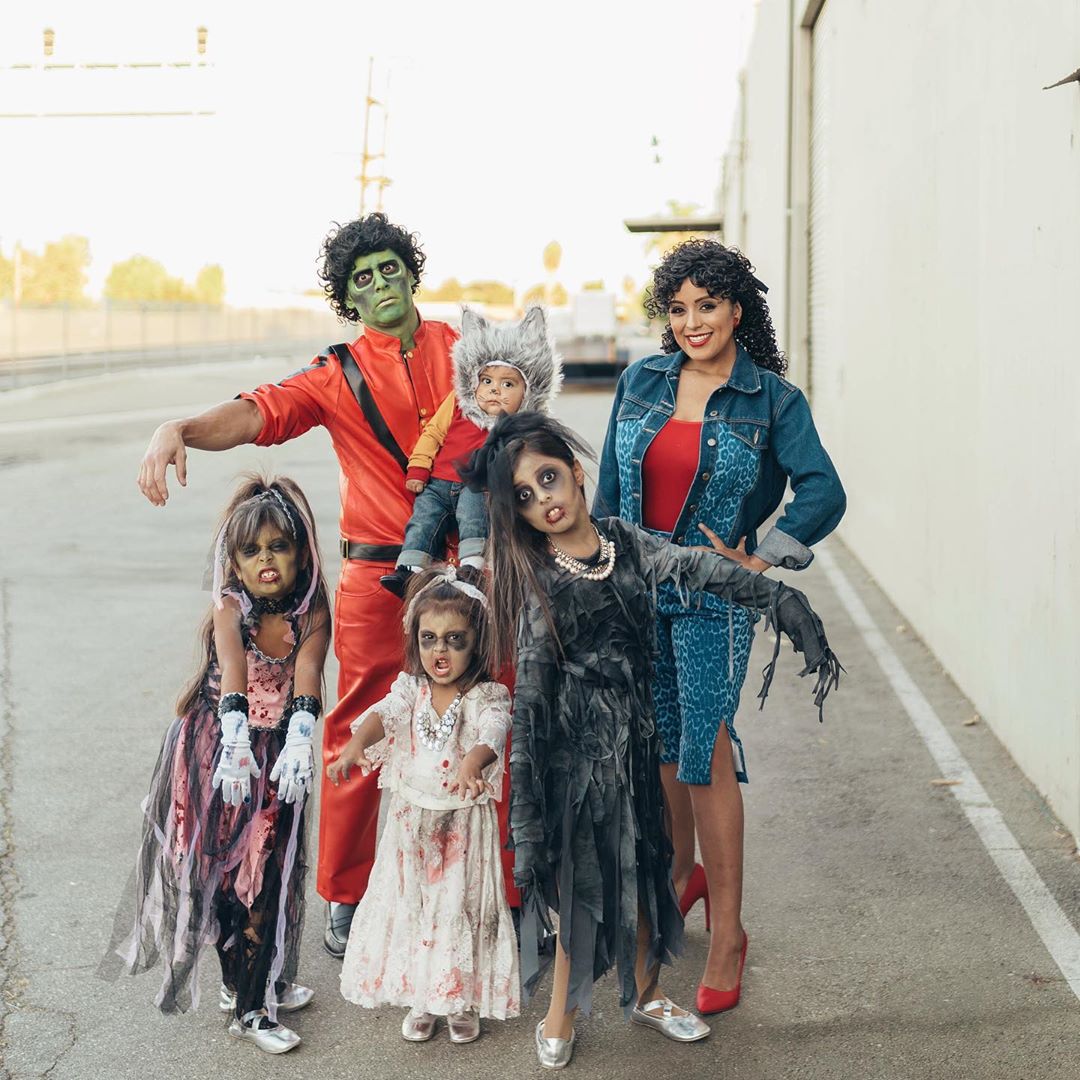 Michel Jackson was inspired by zombie movies when creating the Thriller. Now, you can get inspired by his video to get a Halloween costume for your family. Zombies, walking deads, scary creatures, all are there. You need only some rags and dark make-up to make it yourself and be really unique as a family.
4. Adams Family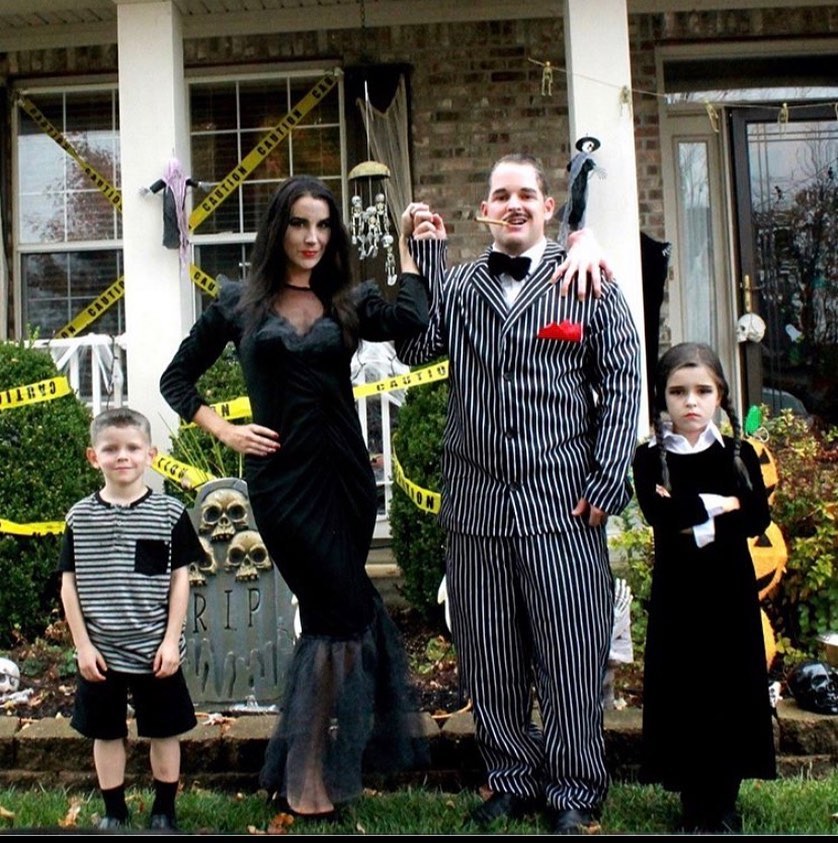 The spooky Adams Family is a great idea for a Halloween mask. Since they are created as an ever-lasting Halloween, they are perfect for the day. Morticia Adams, Gomez, and their kids, including The Hand, are all related to the spookiness and scariness of Halloween. Enjoy it together as a family.
5. Ghostbusters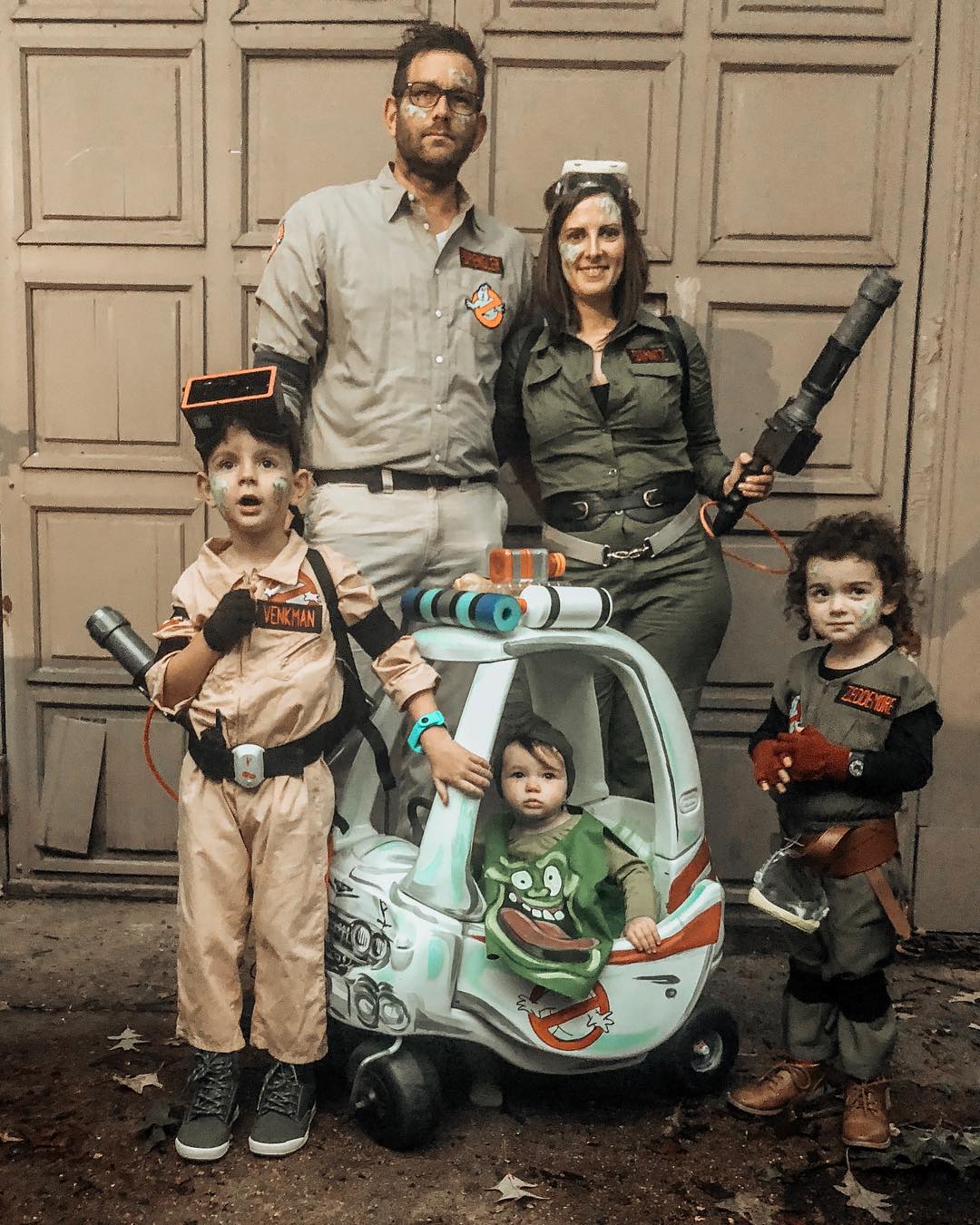 What relates more to Halloween than ghosts? Maybe, the Ghostbusters. This is a costume inspired exactly by them. Get together with your kids, listen to their ideas, and turn them into what they never expected to be. They will surely enjoy it.
6. Baby Shark Family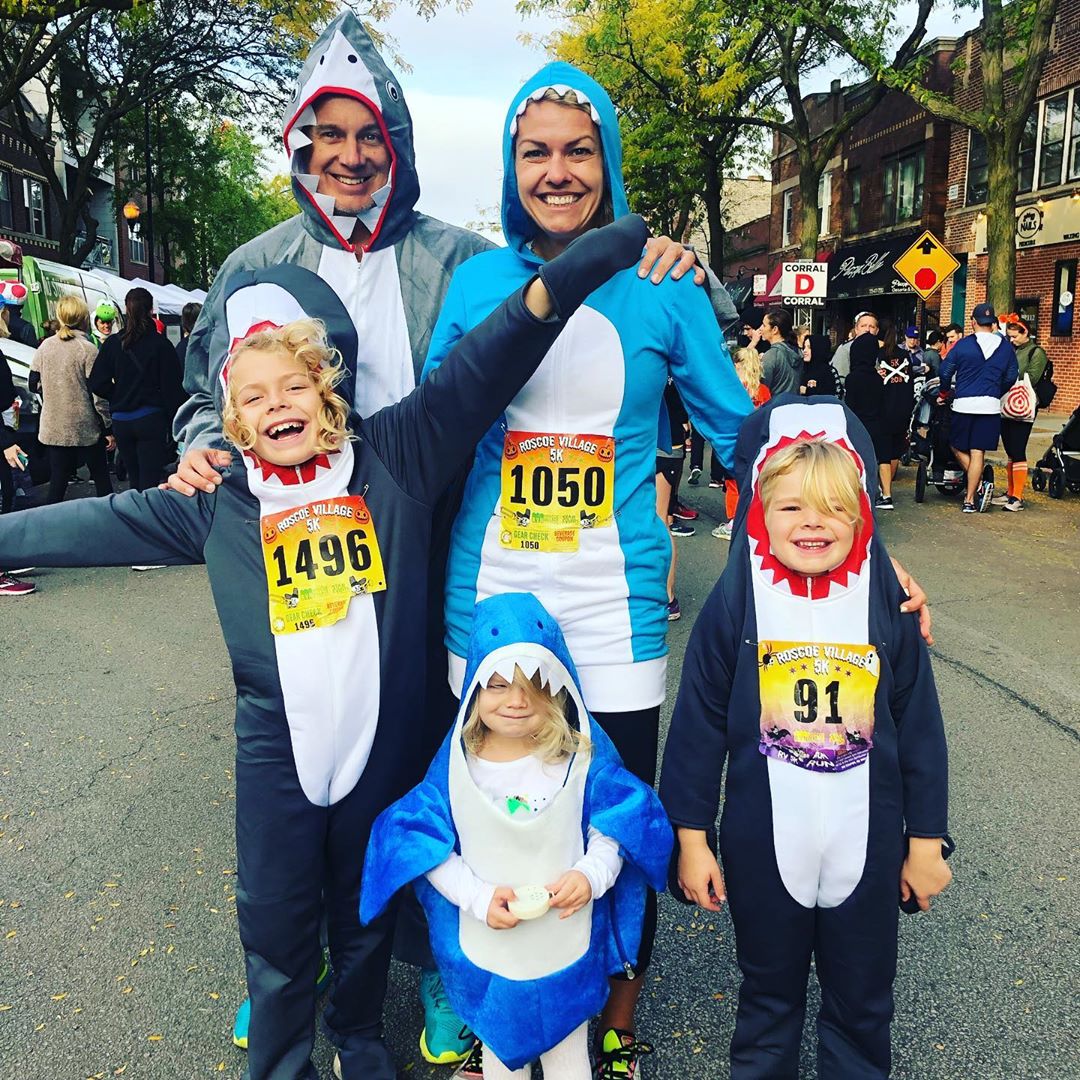 "Baby shark, du-du-du-du-du-du, baby shark, du-du-du-du-du-du, baby shark." Don't you just love it? If you do, you have an inspiration for a Halloween costume. That's right, the Shark family. Mommy shark, Daddy shark, Brother shark, Sister shark, and Baby shark. Both or self-made, no matter, it will be complete fun for all.
7. Power Ranger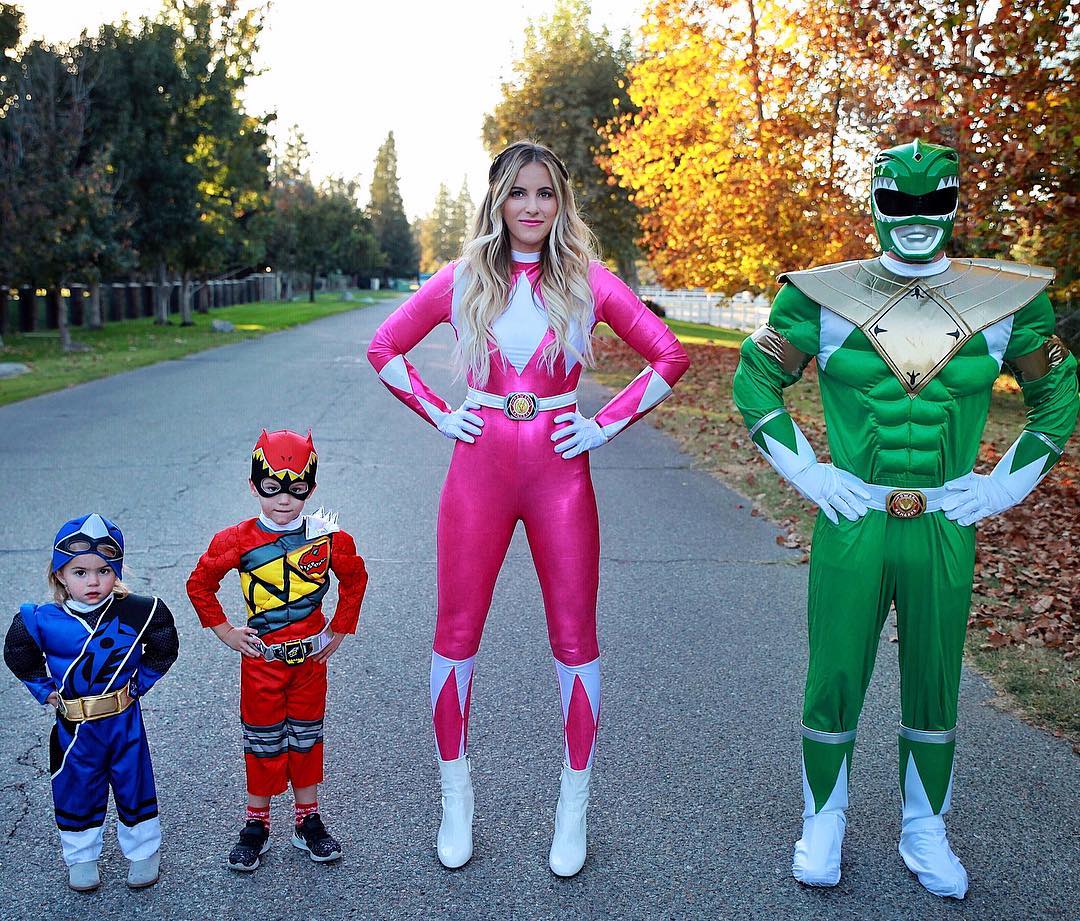 "Go, go, Power Rangers, go!" They are loved by both kids and parents. Pink, green, red, blue, yellow, gold, silver, choose your favorite. This costume can include as many members of your family as you want. You can be one squad or a combination of several. It is unique, stylish, and cool for all.
8. Circus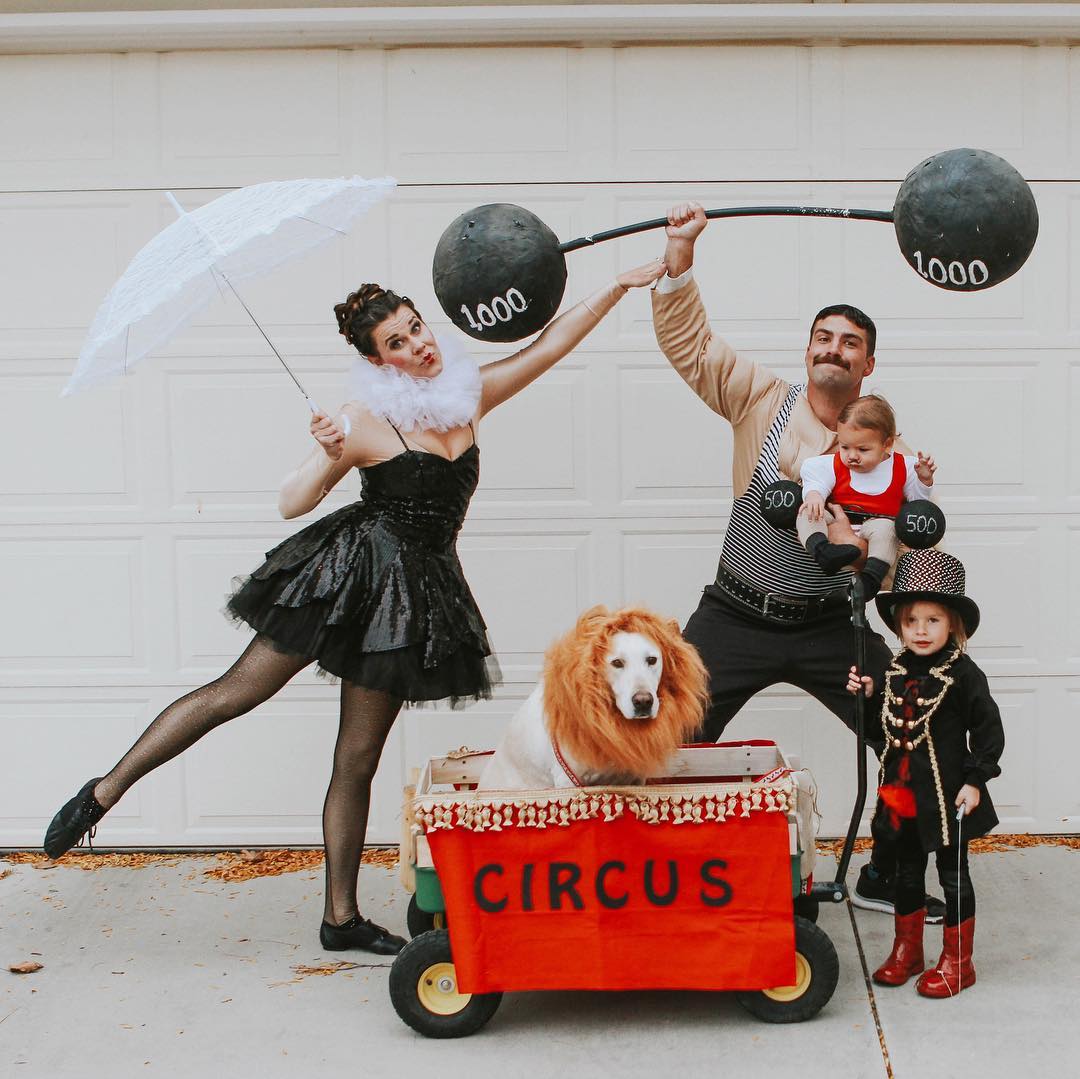 The circus is always fun. But turning your family into a circus mask is even more fun. Clowns are boring and deja-vu, but a whole circus? Turn your kids' car into a stroller, dress yourself as a ballerina, your husband as a heavy weight lifter, and your kid as a magician, and include your pat as a lion, or simply a circus animal. You'll love it.
9. The Wizard Of Oz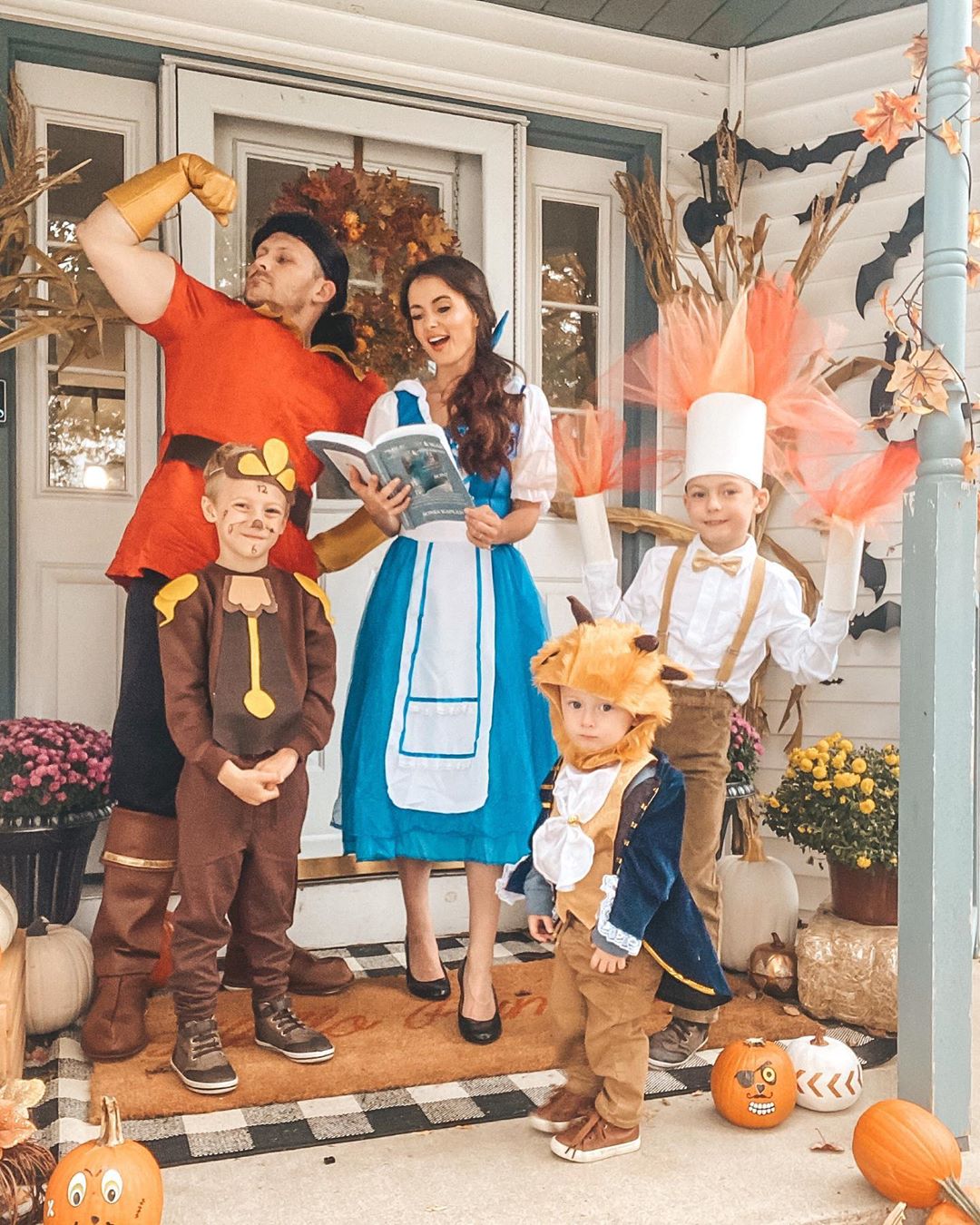 Dorothy and her magical story. Why don't you create the magic yourself? This wonderful costume idea will be fun for all if you want to fulfill the wishes of all your kids. An animal, a heroine, magic hands, a book of magic, it's all there. Let your kids enjoy their biggest dreams of being their heroes. It will all be worth it.
10. Grease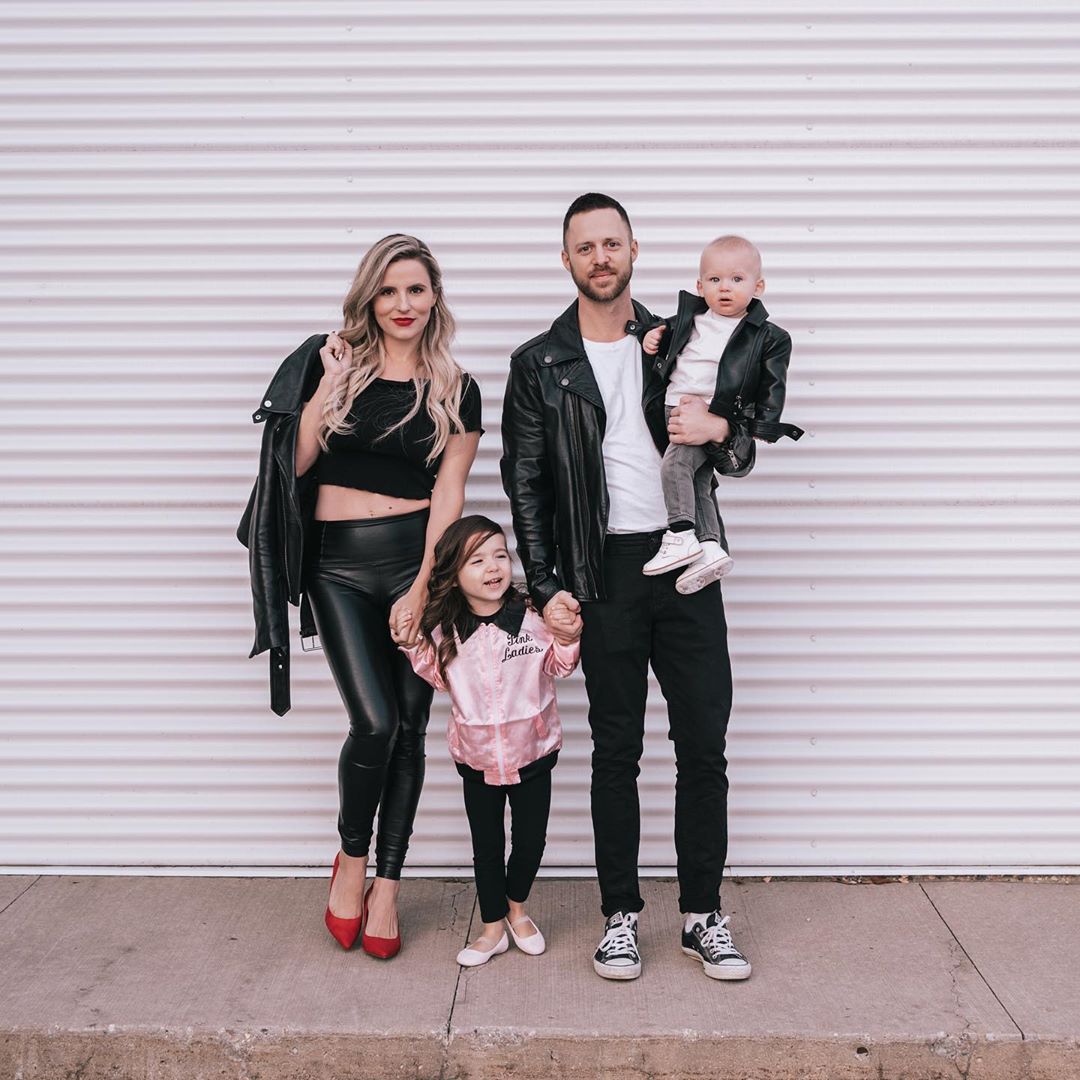 Danny and Sandy? The T-Bones and the Pink Ladies? No problem. You can now join all your family together and disguise in your favorite movie characters. The T-Bones and the Pink Ladies are a gang, and your children are your biggest treasure. Masked as the gangs, they represent the unity and treasure of true friendship.
11. Toy Story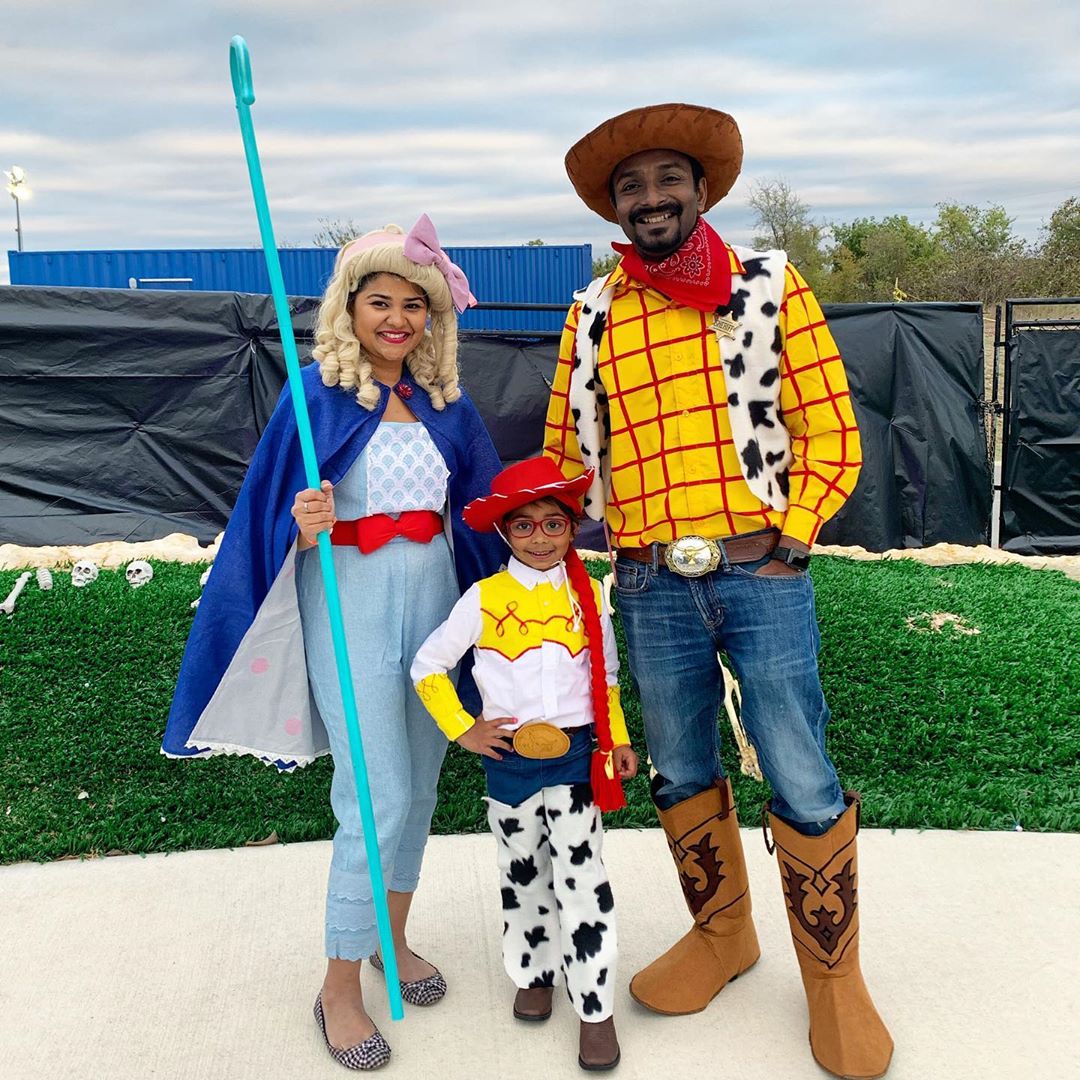 Your little one wanted to be a cow this year? Well, if you think that's not suitable, here is an idea of how to make it super fun for her and you. This Toy Story inspired costume features a cowgirl, a cowboy, and a girl. You can add features as you wish to make it even more original. It will always be fun for all.
12. The Flintstones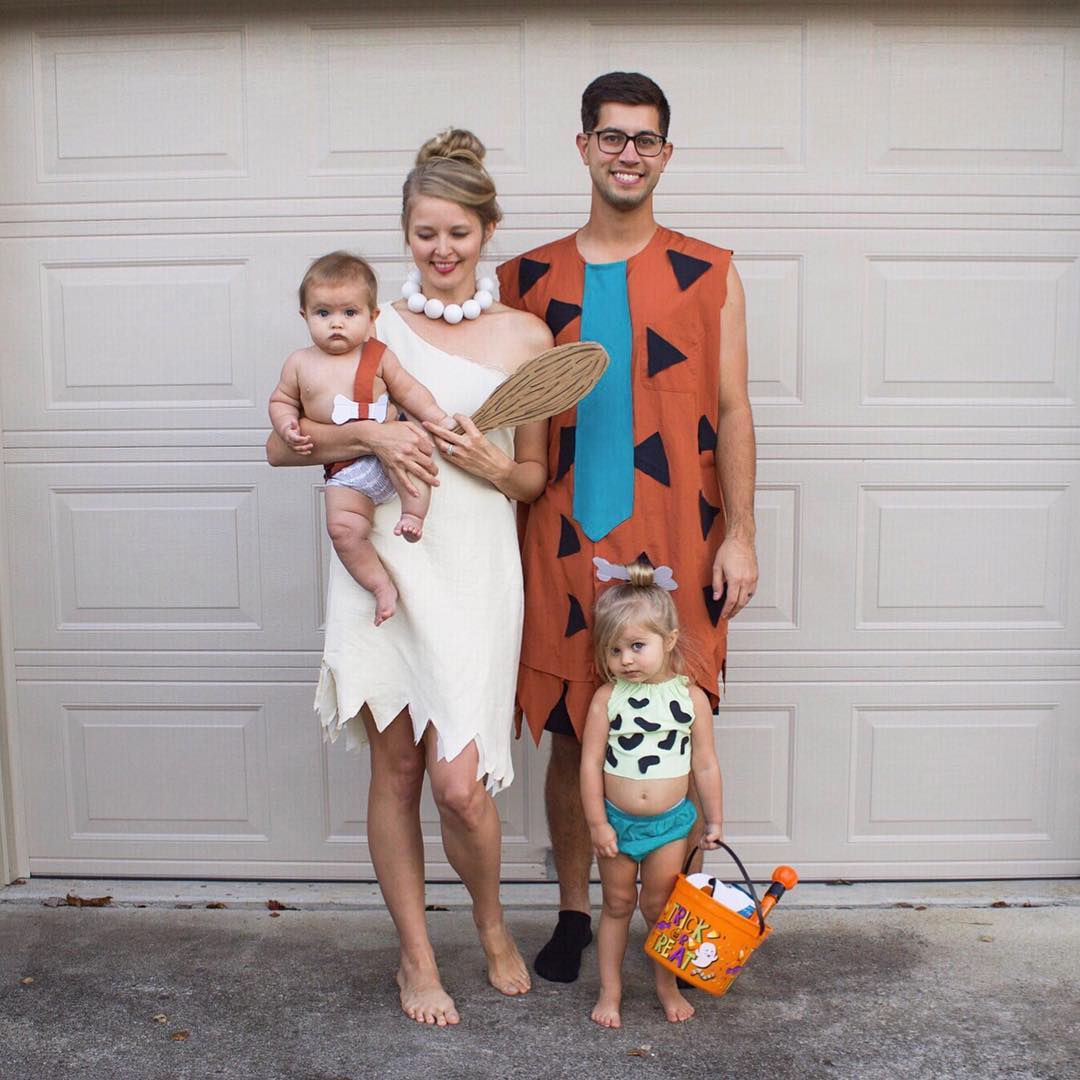 Flintstones sure is an inspiration. If you are a family of four, you can easily disguise into The Flintstone. This costume is easy to make and fairly on a budget, requiring only some sheets and kid's shirts and panties. Decorate it (or printed) in animal prints, combine it with a blue tye, a big white neckless, and a beach bucket, and you're ready to go. Enjoy!
13. Mickey Mouse Gang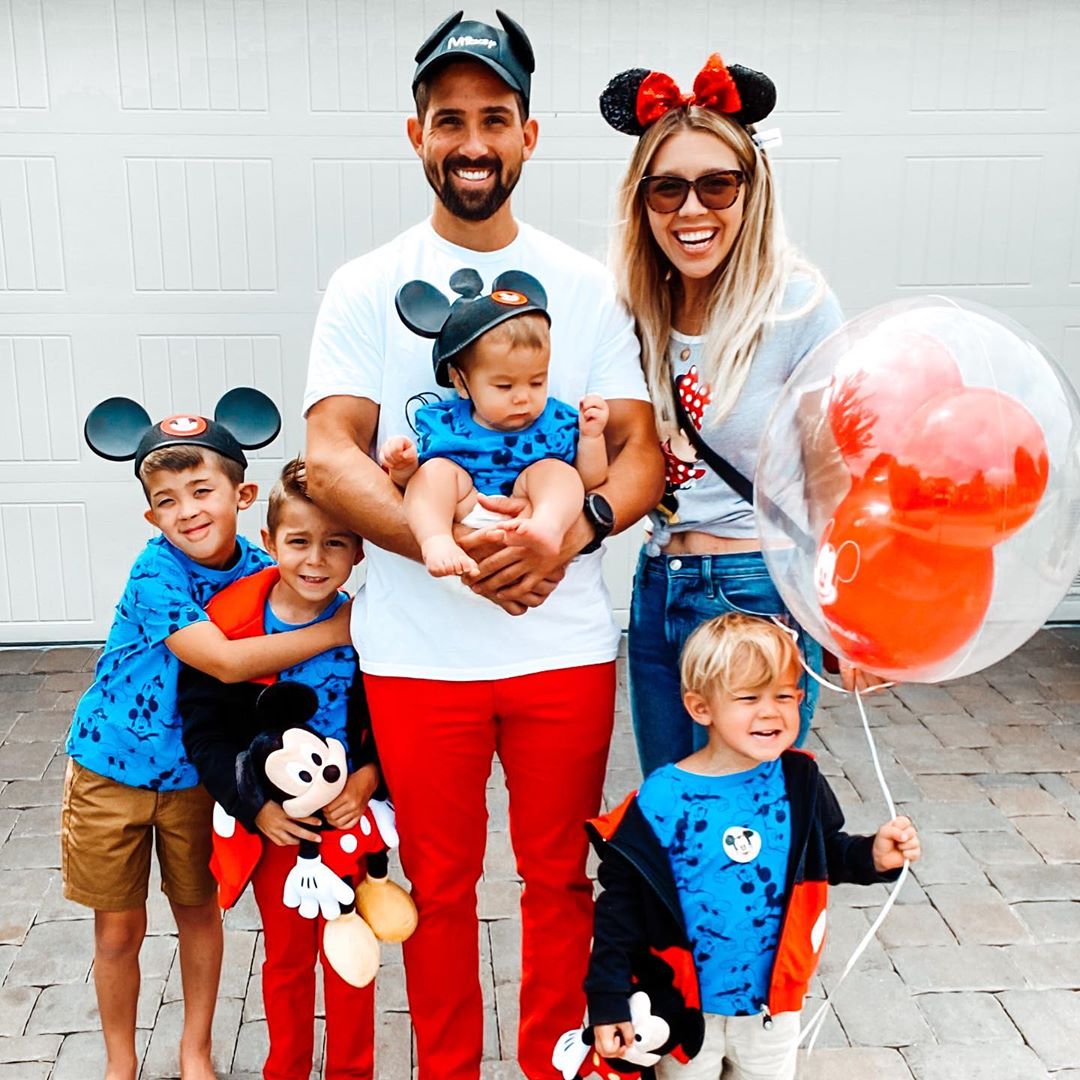 Mickey Mouse never goes out of style. This Halloween you can turn your whole family into the Mickey Mouse gang with simple Mickey T-Shirts and a hat with ears to go with it. A Mickey Mouse doll is a plus. And the Mickey balloon.
14. Harry Potter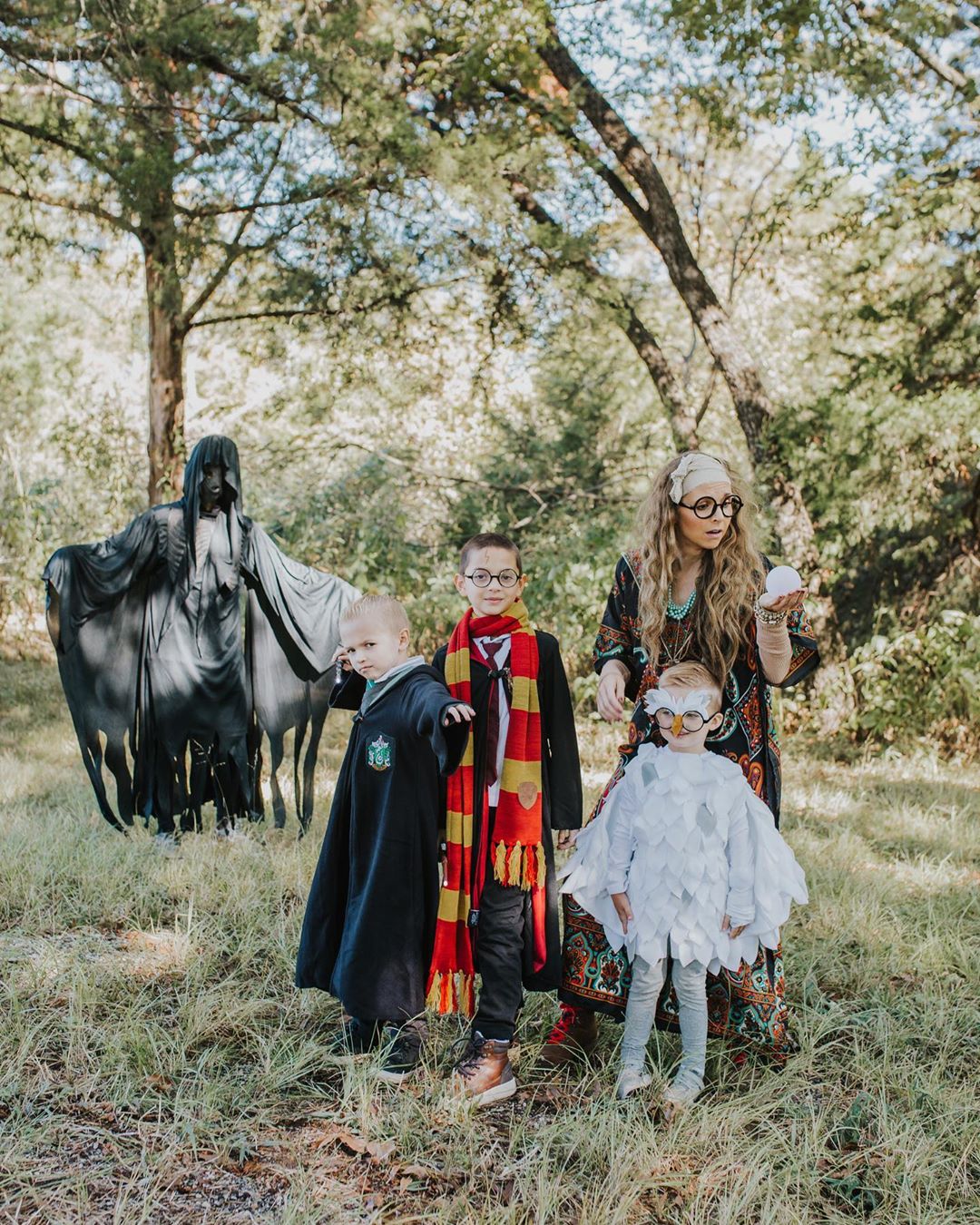 This Harry Potter mask is so unique and masterly done, that you have to fall in love with it. It involves the whole family, it shares the love for Harry Potter and it fulfills the wishes of both children and adults. You can let your creativity go wild and create your favorite characters to make it even more unique than this one.
15. Sceletons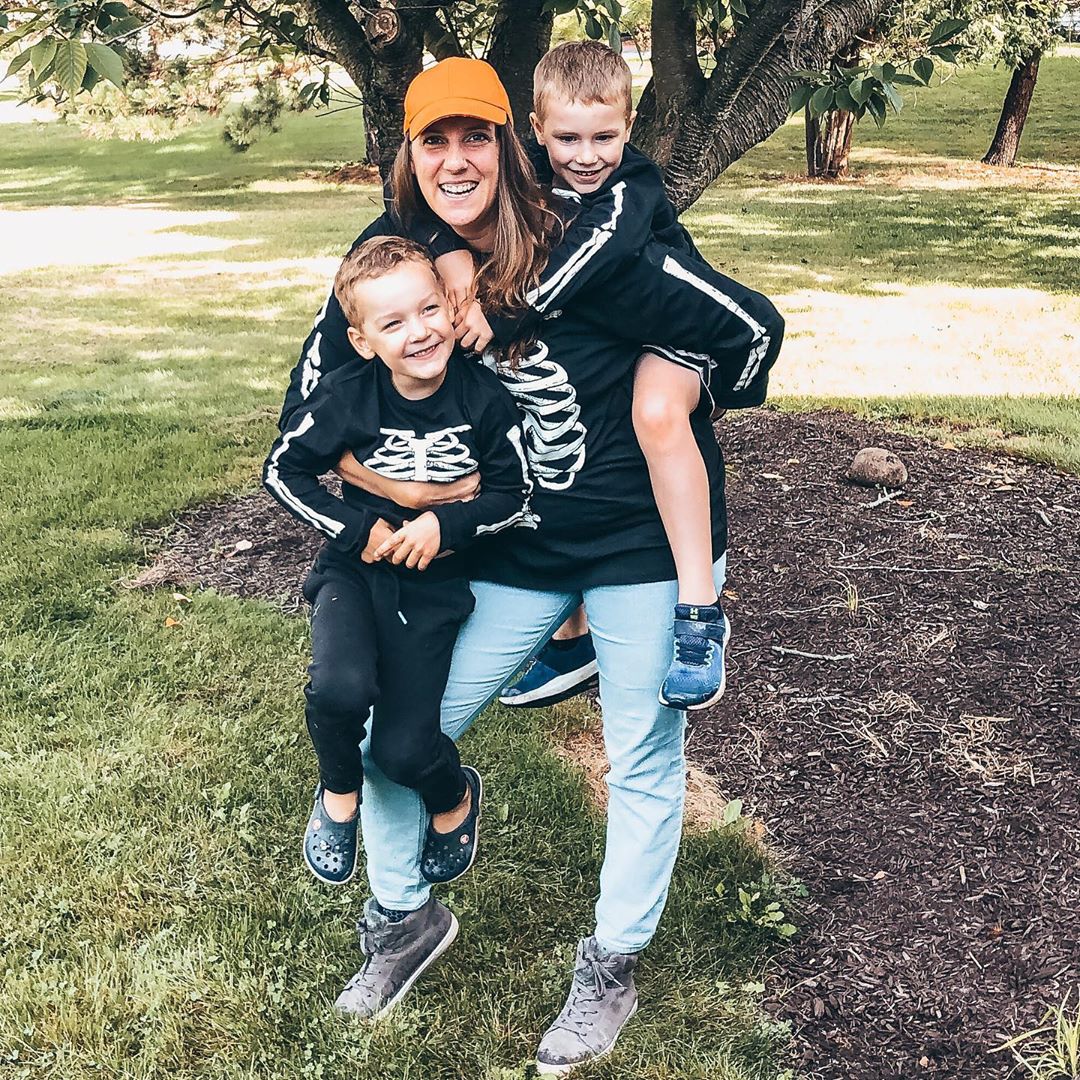 Since Halloween is all about scary stuff, skeletons are not excluded. If you want to be in the spooky gang and on a budget, this costume is perfect for you. Get T-shirts with skeletons for you and your kids and pair them with simple jeans. You are ready to go to the spooky trick or treat night.
16. Sad Clowns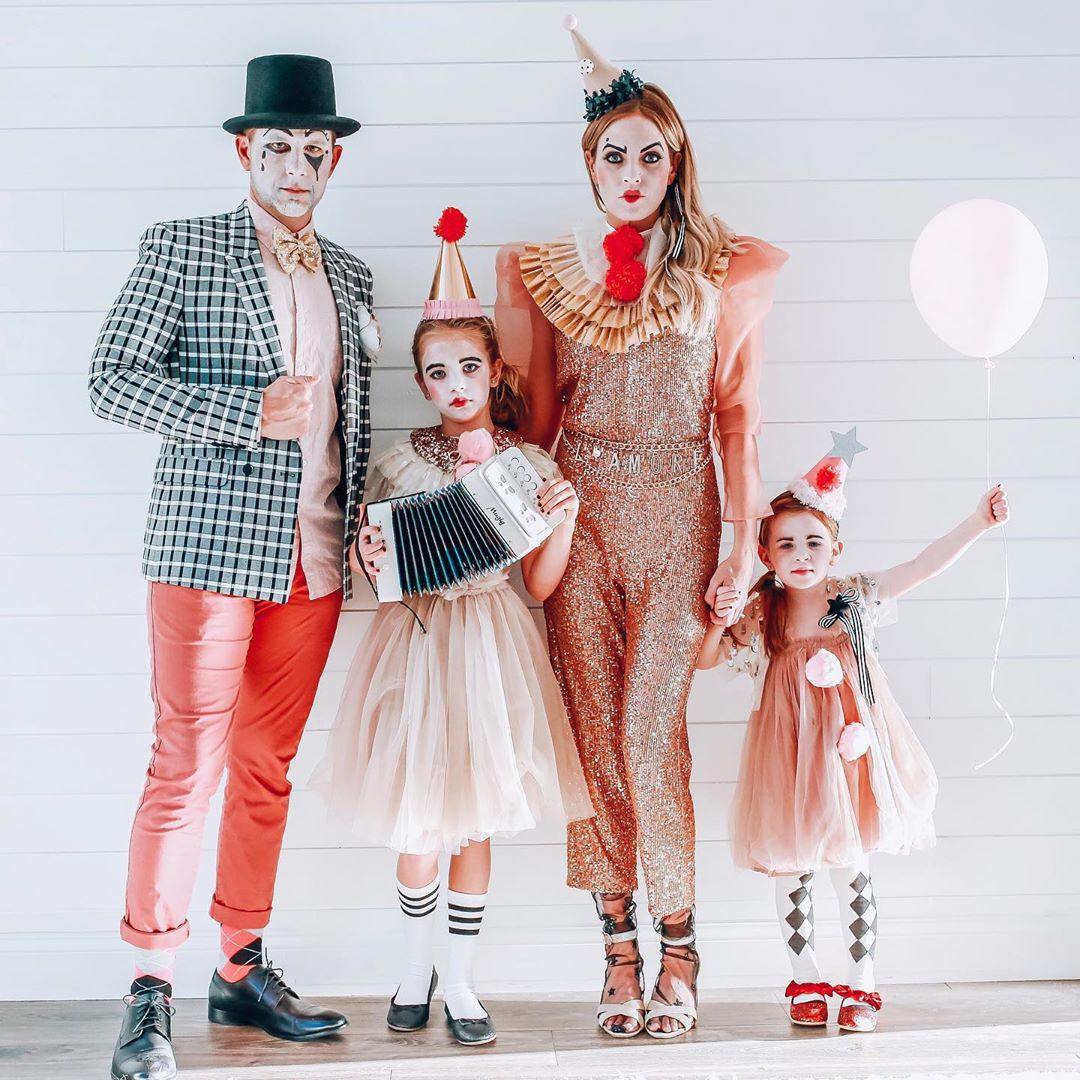 Who said that clowns have to be happy? For Halloween, they can be sad too. This stylish Halloween costume is a great blend of sadness, elegance, and fun. Put on your best clothes, paint your face white, add a tear, get a silly hat, a balloon, and let your costume shine in elegance and sadness throughout the night.
17. Game Of Thrones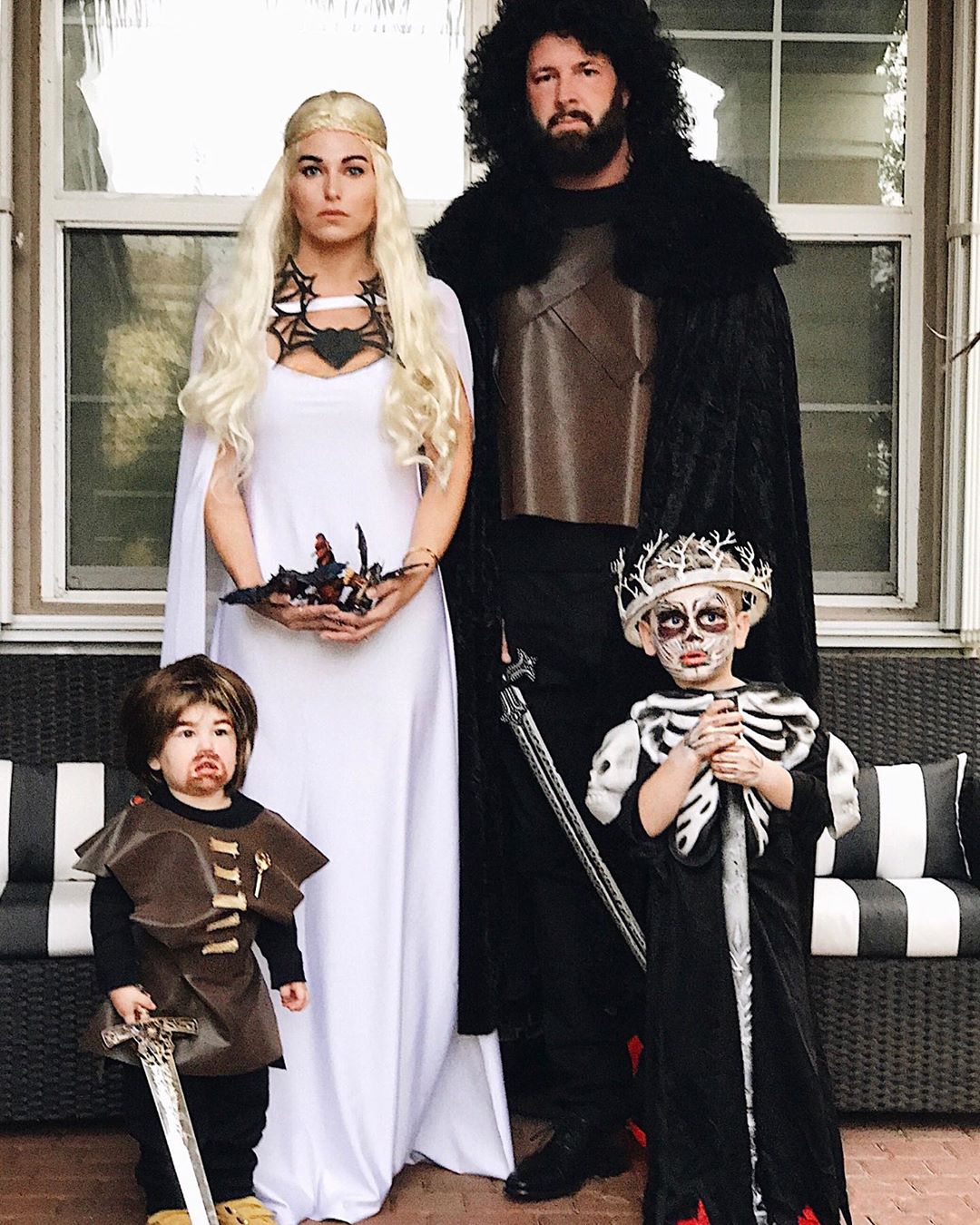 Game of Thrones is over, but it has never stopped to be a great inspiration. This costume is exactly that. Game of Thrones-inspired. John Snow, Daenerys, the Night King, and Tyrion will be great for your whole family. Everyone will love it.
18. The Cat With A Hat
The cat with a hat knows a lot about that. So does this family. They have turned their kids' favorite cartoon into a great Halloween costume to include the whole family. The Cat, Nick, Thing 1 and Thing 2, and the Fish are all there to have fun this Halloween.
19. Star Wars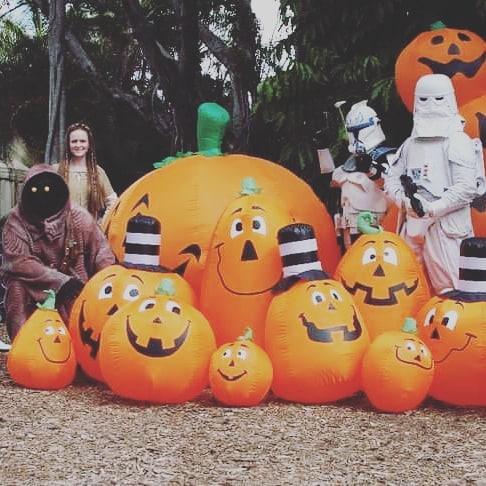 For all Star Wars lover families, this is a perfect costume. Pumpkins included. Turn your family into the Star Wars characters, gather together around the pumpkins, and start trick or treating in your best disguise ever. You will enjoy the fun family time you spend together.
20. Coca-Cola And Fries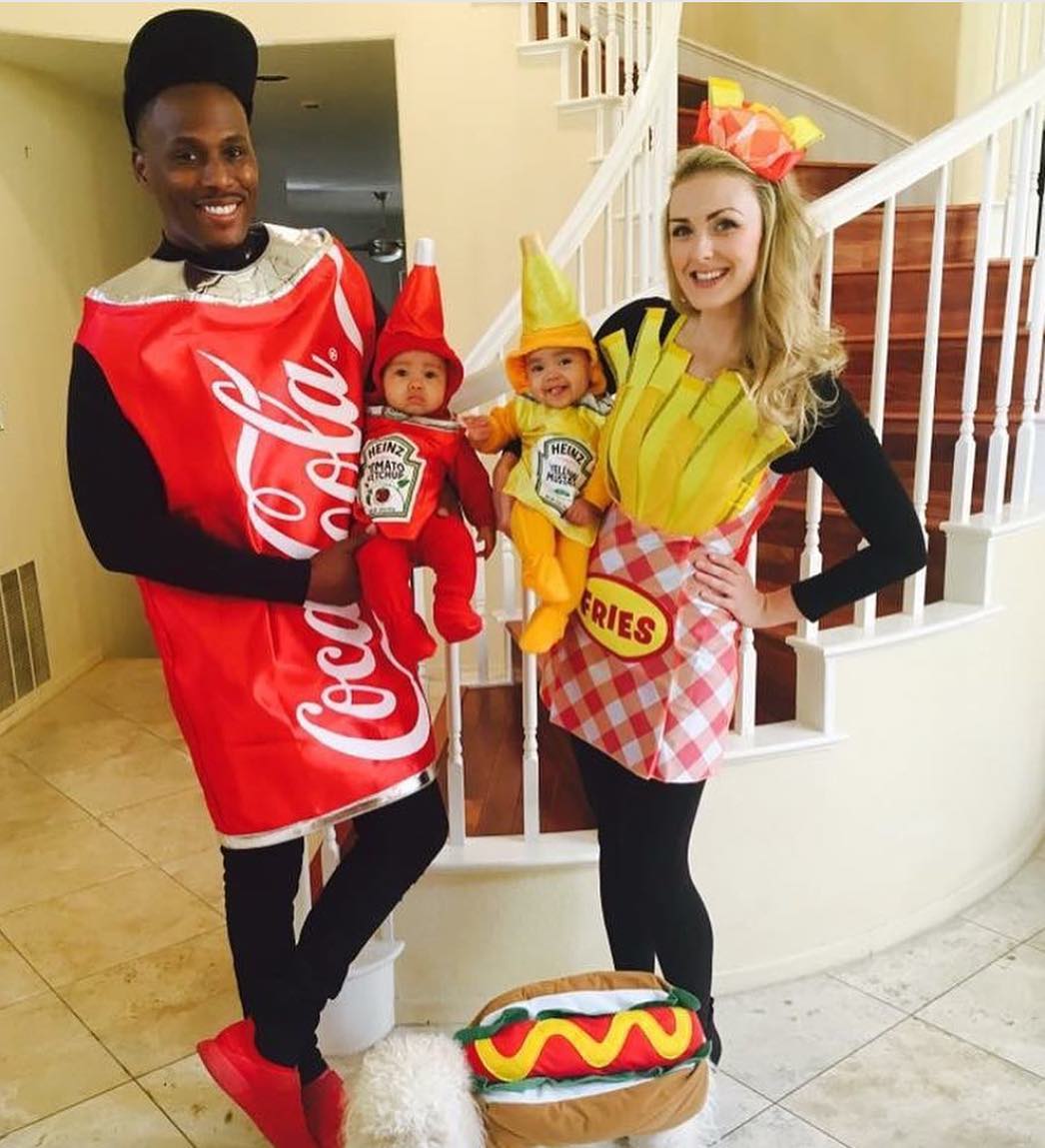 This young family did an amazing job how to include their babies and their dog into the perfect Halloween mask. Fries and soda is something we all eat and drink, so why not have ourselves masked in it. Including your little ones. They will enjoy it, and everyone looking at it will be amazed by the creativity and skillfulness of this costume.
These were the ideas we found for you. They might not be spooky as you may have thought in the beginning but are surely fun to make as a family. Please give us your thoughts and ideas in the comment section below.