Are you preparing for the most wonderful time of the year? That's right, the spirit of Christmas is approaching and we can't be more excited about it!
There's something so inviting about the Christmas tree, right? The dazzling and magical feeling it spreads. We all catch ourselves driving or walking through neighborhoods and catching glimpses of festive Christmas trees in living room windows, decked out in lights, garlands, and ornaments. Our hearts are warmed up and our minds full of new tree decoration ideas. Because we all want to decorate the perfect Christmas tree with baubles, ornaments, and lights all perfectly co-ordinated in a festive but stylish scheme.
The holiday season just makes you want to get crafty, whether that's doing something as simple as cutting out a few paper snowflakes to hang on the window or taking the time to create magical ornaments for your Christmas tree. You want to feel as if you've been transported straight to the North Pole! Whatever the case may be, you'll soon be itching to turn your home into a cozy winter wonderland — and the good news is we've got the DIY Christmas tree decoration ideas to make it happen.
We tracked down 15 DIY Christmas tree decorations ideas that will save you money without making you compromise a gorgeous, dazzling holiday home. Save money and create memories as you make these homemade Christmas ornaments. Have fun!
1. Popsicle stick sleds DIY ornaments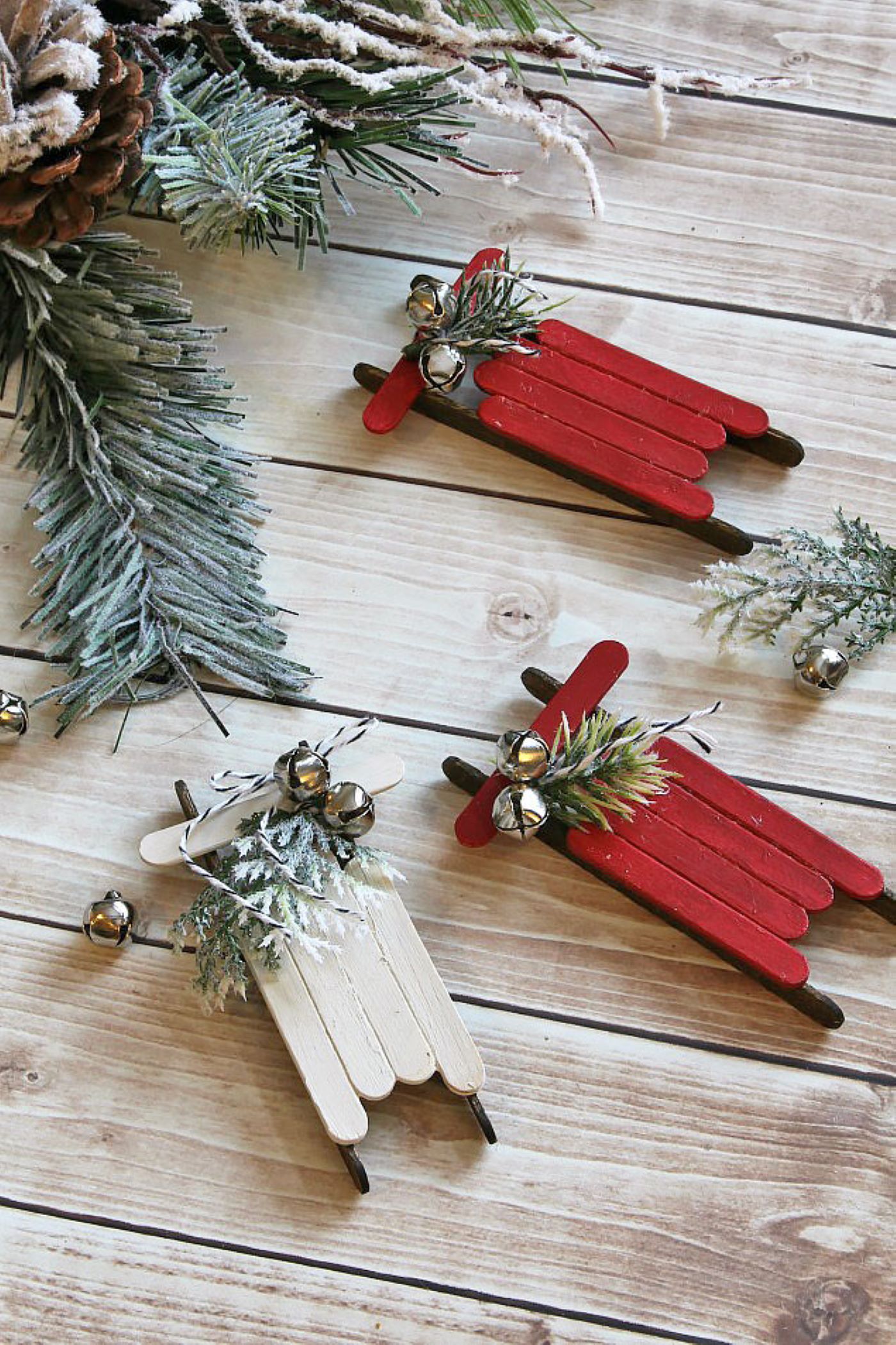 Christmas is just around the corner and that means one thing: time to get crafty. Follow this tutorial to create these beautiful ornaments for your Christmas tree that are so easy to make. You can paint them in different colors and even make one as a gift for your friends. Enjoy!
2. Santa's sleigh map DIY ornament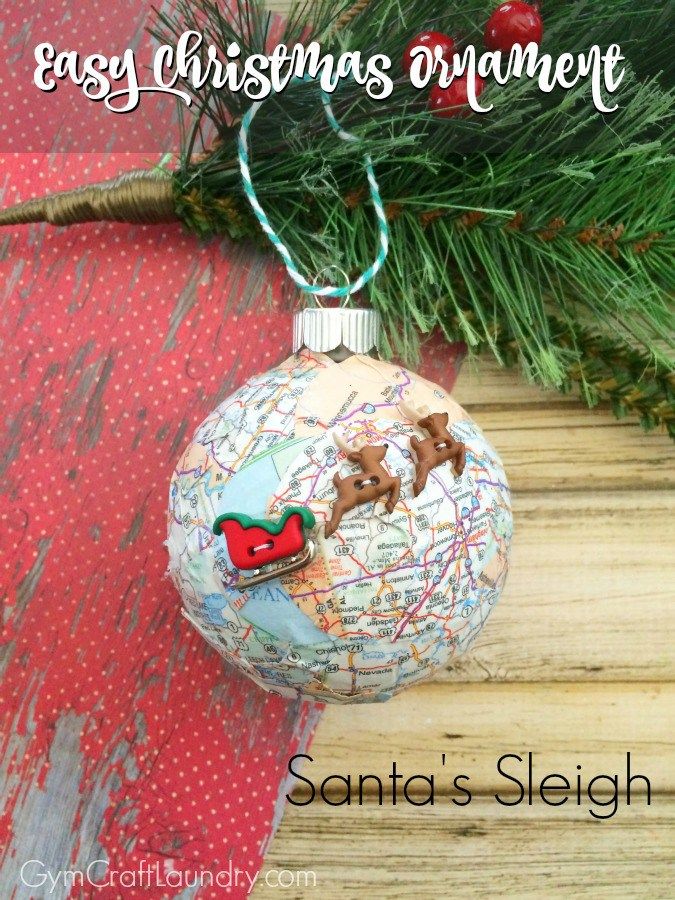 We all know that Santa is very busy during the Christmas holidays and the world is a huge place to cover with gifts. Surely he has a map, otherwise, he will get lost. And this ornament is the perfect illustration for that journey. It's a very fun idea to create with your loved ones. And it will look great on the Christmas tree too!
3.  Rudolph the red-nosed reindeer clothespin DIY ornament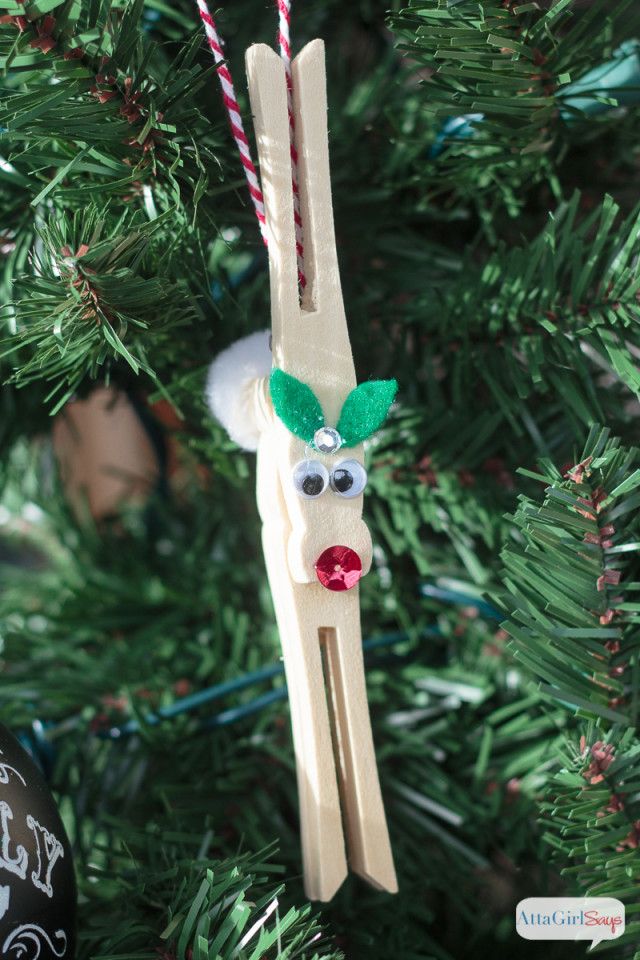 We've gathered a couple of Christmas ornaments ideas made out of a clothespin that you'll like. What a fun way to use a household item as a decoration for the Christmas holidays, right? It's very easy to make, and as you can see, looks magical on the Christmas tree!
4.  Clothespin doll DIY ornaments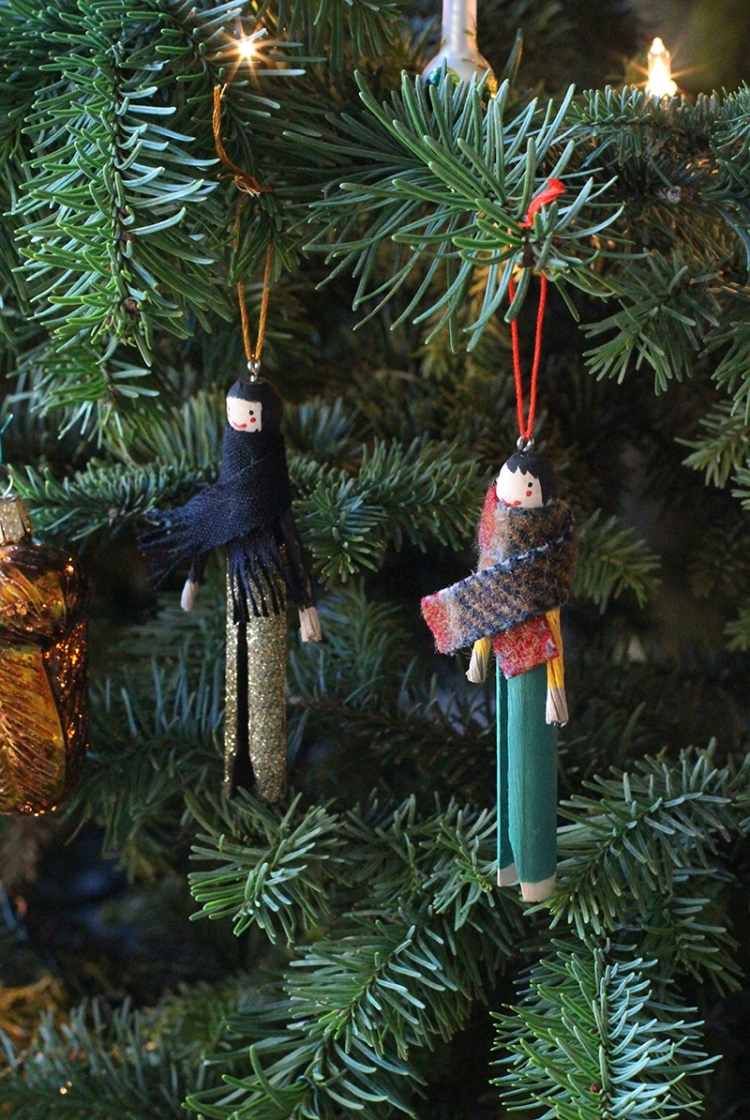 Here's another idea that you can make using a clothespin. And you can make as many as you please. You can stylize them in different clothes, colors, and shapes. What a great way to bring a company to your Christmas tree, right?
5. Clothespin angel DIY ornaments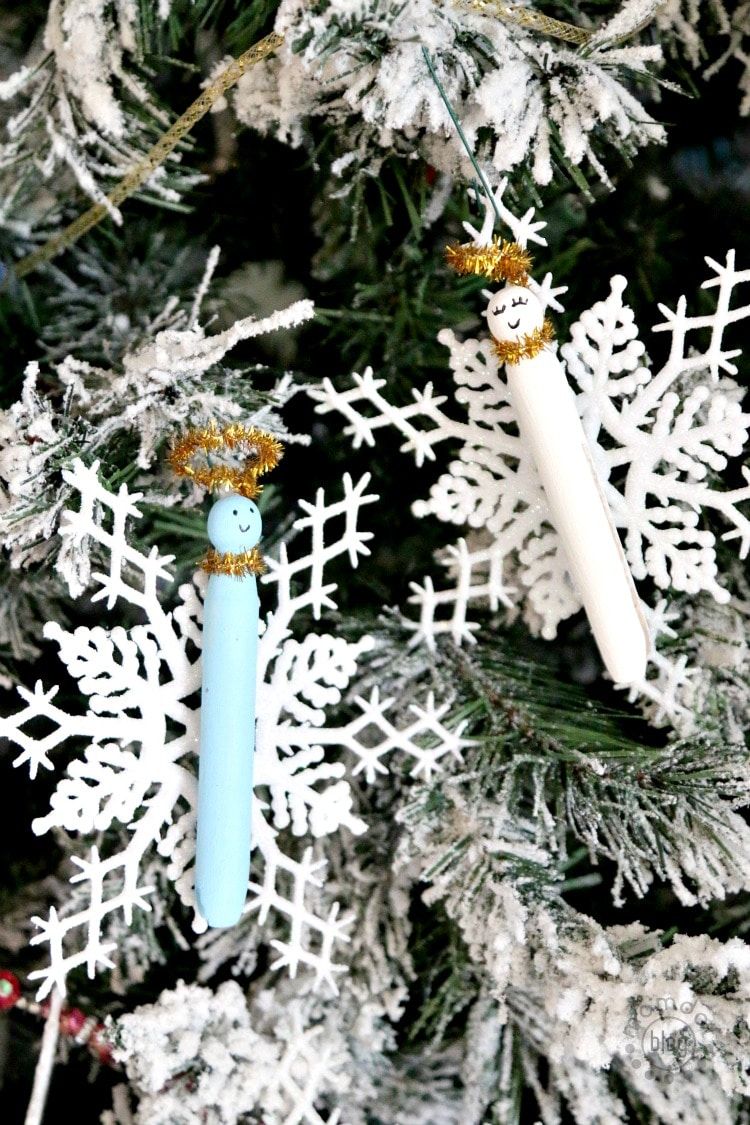 These angels with snowflake-like wings are the perfect decoration idea for Christmas. And you won't believe how easy are they to make. There are plenty of ornament ideas using a clothespin, and we couldn't resist sharing this one with you. So, check out the tutorial and have fun crafting it.
6.  Sparkly unicorn DIY ornament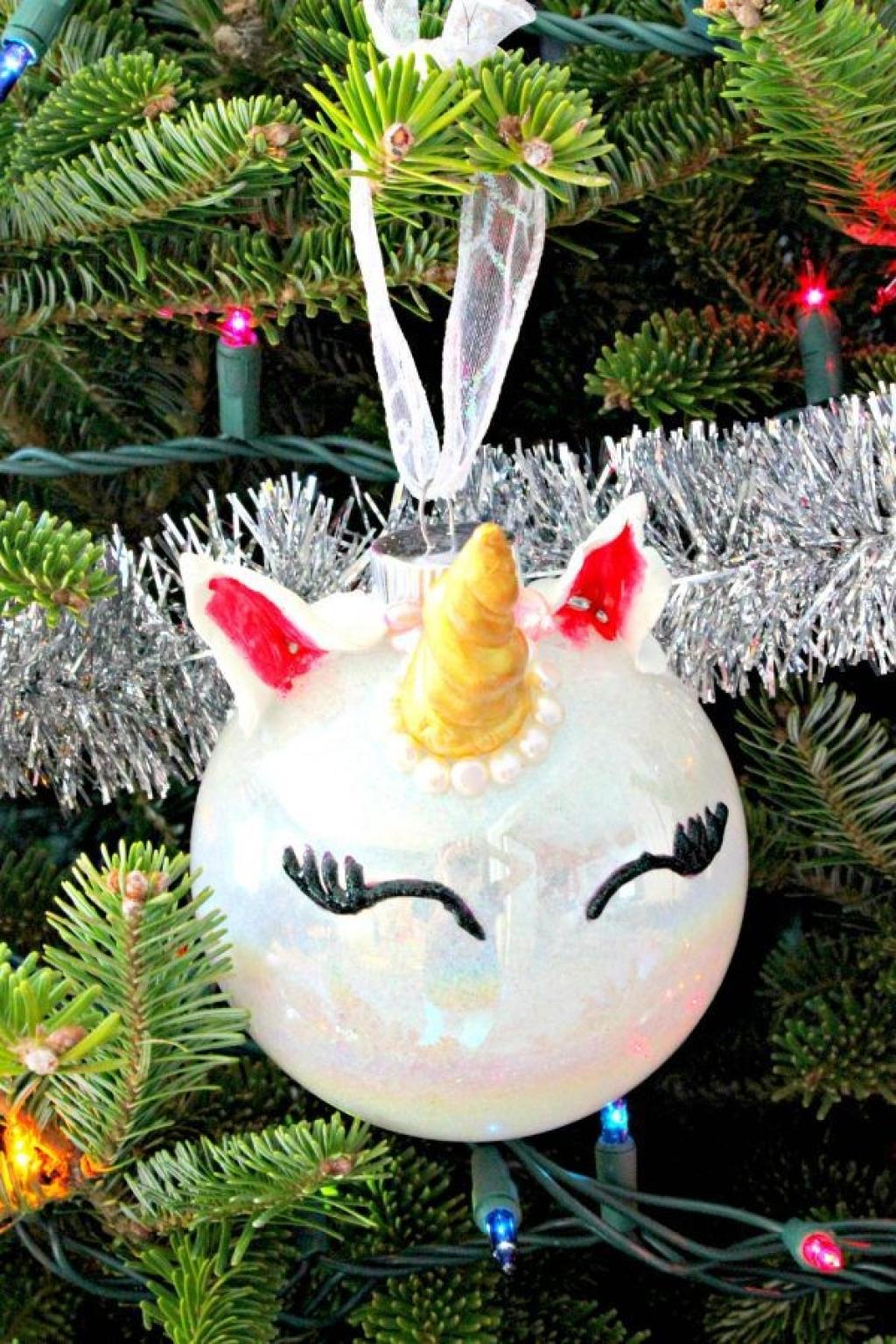 Christmas is all about that magical, fairy-tale feeling that warms our hearts and fills us with eternal happiness. So, we thought that it would be a great idea to share this decorating idea with you, with the most magical creature – the unicorn. Your kids will definitely love this one, so give it a try!
7. Wood slice DIY ornaments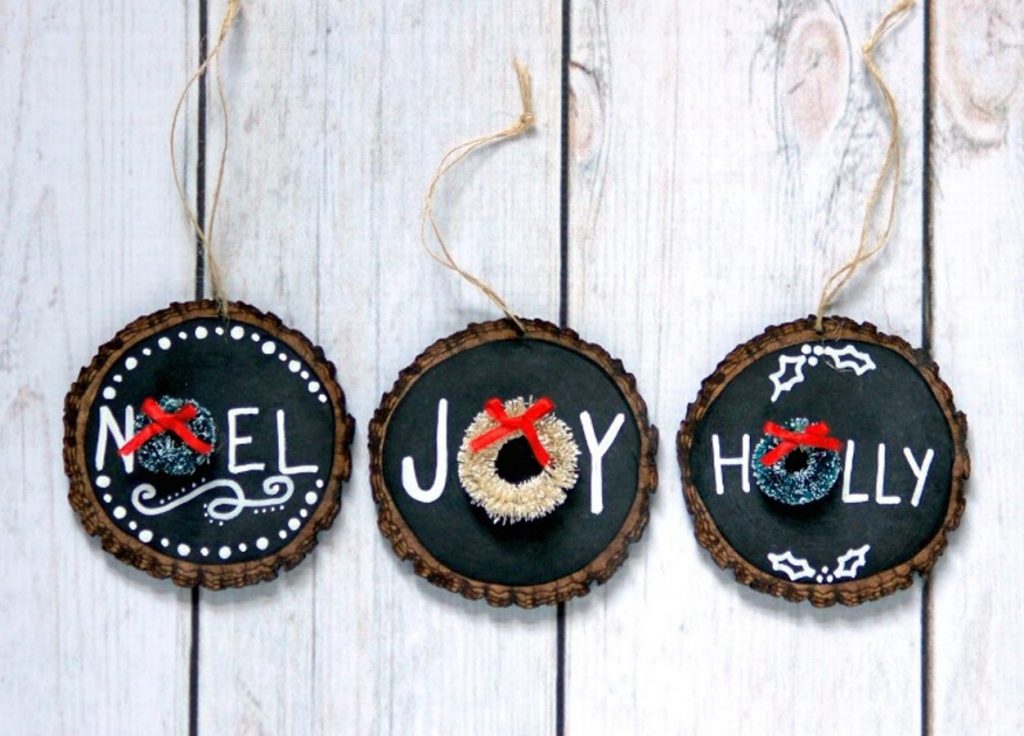 Slices of wood serve as e great Christmas ornament because they are like a painting canvas ready to be drawn upon. There are no rules when it comes to what to draw on them. However, you can find a lot of ideas on the Internet, as well as on this fun tutorial. Check it out!
8. Confetti DIY ornament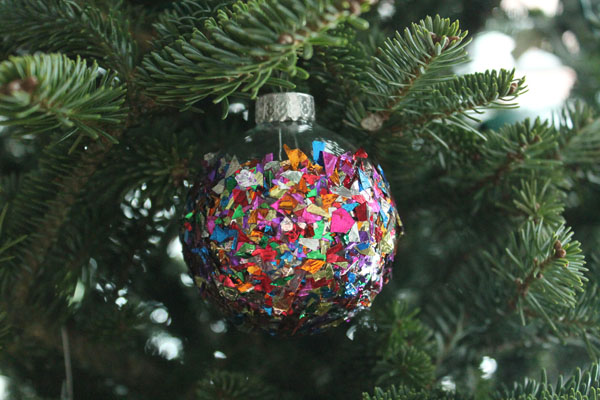 What a creative way to put color on your Christmas tree. These confetti ornaments will look like colorful crystal or diamond-like balls that will sparkle from the other end of your house! Don't think twice about this one, it will look great!
9.  Painted nut DIY ornaments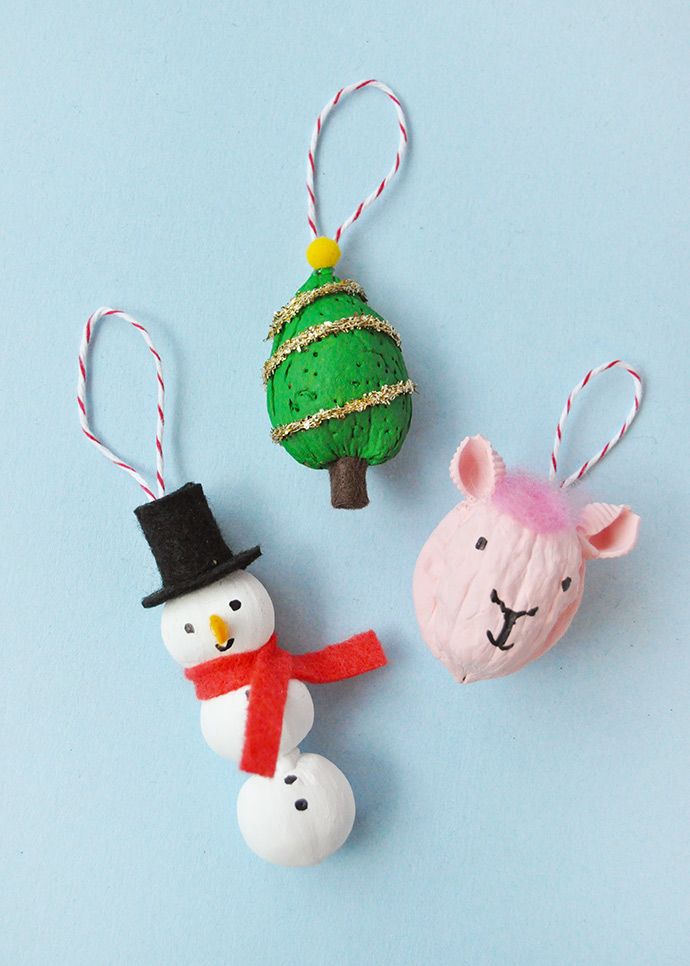 How cool is this ornament idea for Christmas, right? The best part is that you can run wild with your imagination and create as many designs as you like! This is a great activity for your kids as well, and your Christmas tree will feel like home. Check out the tutorials to get inspired and give it a try.
10. Wrapped yarn DIY ornaments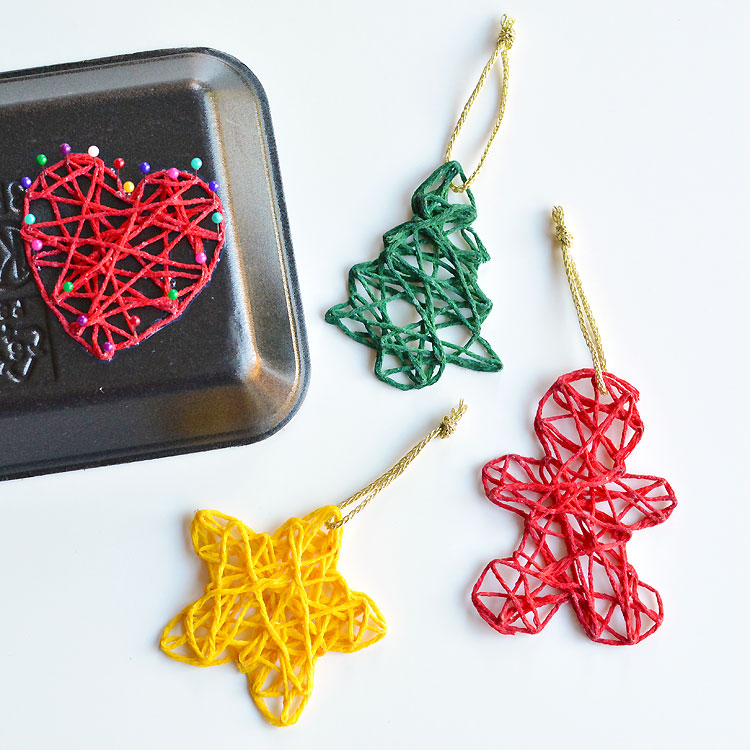 Don't worry if you run out of decorating ideas, because we have plenty right here on this list! And these ornaments are to die for! You can make different shapes and sizes, all in different colors. The Christmas tree will look so marvelous all thanks to your skills! Create these Christmas ornaments and get ready for a lot of compliments.
11. Paper Candle DIY ornament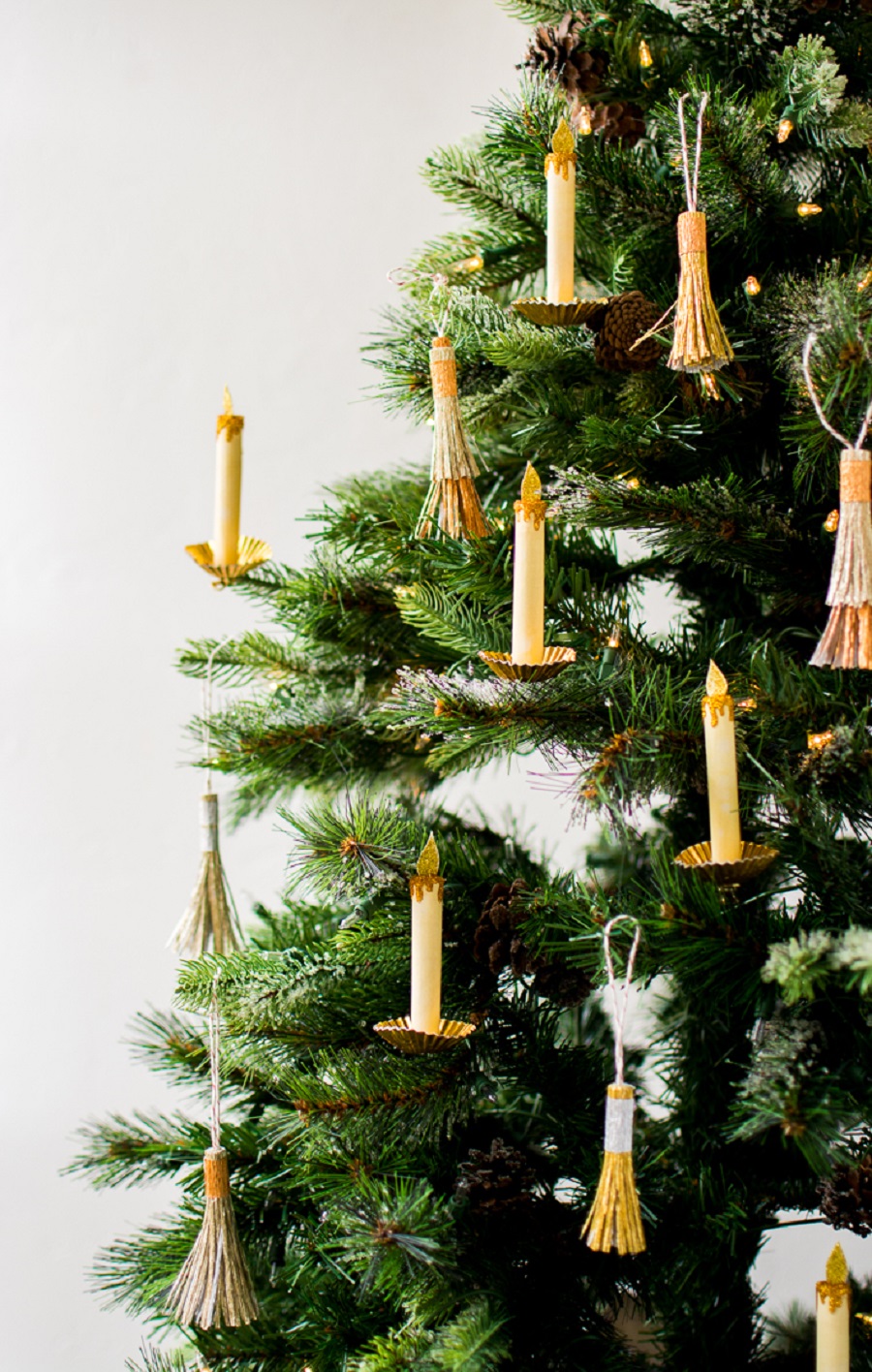 Another great idea for decorating the Christmas tree is candle ornaments. However, if you light up real candles onto your tree can cause harm to your household, and the ones from the store can sometimes be a little bit expensive. So, with this tutorial, we've got you covered. These candles are made out of paper, and they look as magical as ever. And not to mention how easy they are to make. Check out the tutorial and see for yourselves.
12. Snowflake Christmas tree DIY topper
We all know that the Christmas topper is the most important moment when decorating the Christmas tree. And we all want to have the best topper there is! However, if you are feeling low on budget, get inspired by this tutorial and create the most magical snowflake topper ever! And look how good the end result looks!
13. Moravian star DIY topper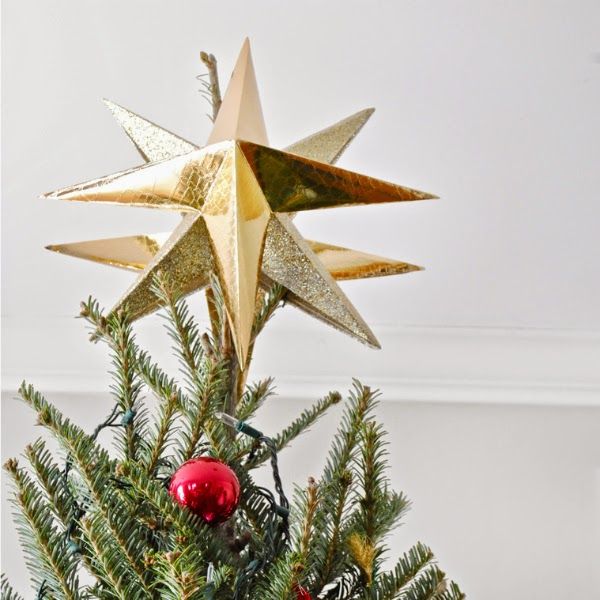 There's nothing better than a giant golden star on the top of a Christmas tree. And with this DIY project, everyone will be looking at your marvelous craft. Hard to believe that it's not from the store, right? Well, it's a homemade craft alright, and we've provided you a link to check out how you can make it! Enjoy!
14. Starburst DIY tree topper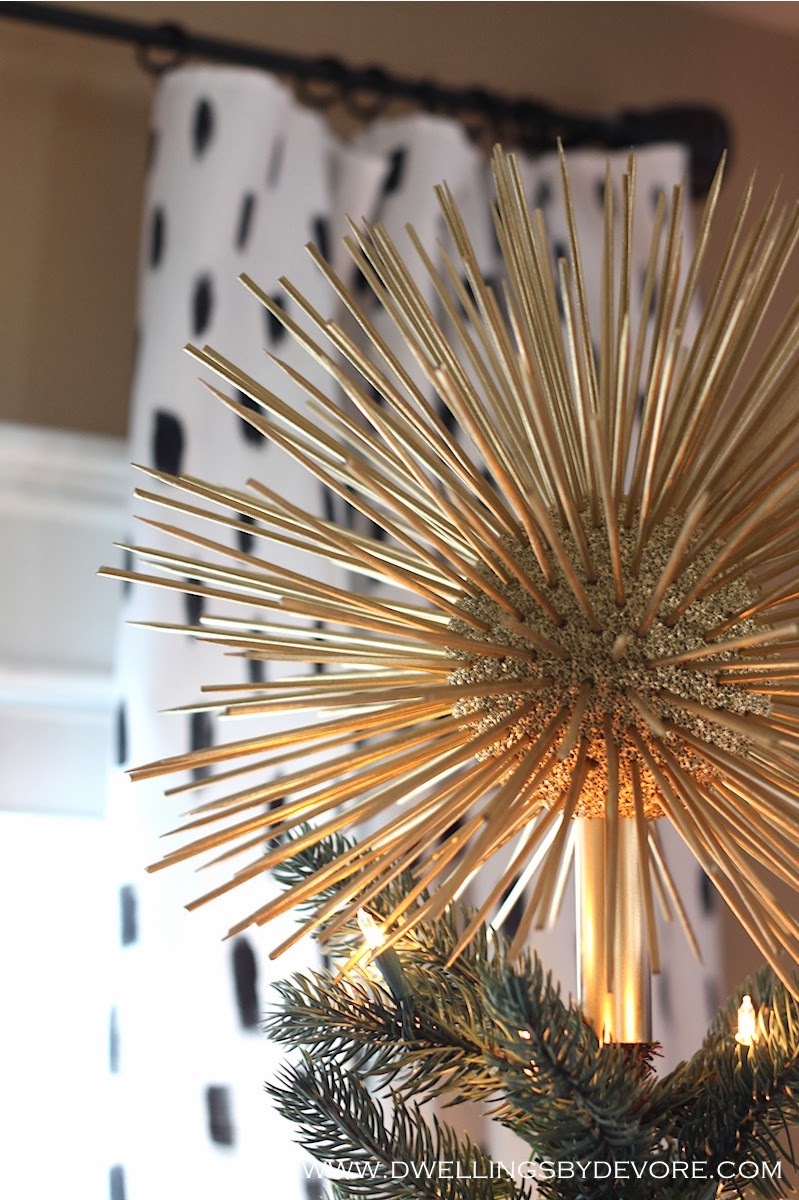 Create a magical topper decoration for your Christmas tree in a few simple steps. Your tree will definitely be transformed after putting this topper on. It's so majestic, bold, and eye-catching! You won't believe how easy it is to create. That's why we've put on a link from the tutorial. Check it out and try to create it!
15. Candy DIY tree topper
We would be lying if we say that this Christmas topper isn't the sweetest of them all! Literally, just by looking at it, we want to grab a bunch of candies, get cozy by the Christmas tree, watching TV, and spending time with our loved ones. Feeling inspired? Don't wait any longer, go to the link!
The best thing about the Christmas tree is the presence of a happy family all wrapped up in each other. So, we hope that you are feeling motivated to start not one, but several projects from this list that we've provided for you. We can't wait to hear about the results! So, feel free to leave a comment below, and happy crafting!