It is always nice to have plants as part of your home decor. Most would agree that no matter the plant, it always gives out that warm and relaxing feeling to a room, and having a balcony or patio bared of plants seems almost wrong. When imagining indoor plants, you might think of large heavy pots and planters, like dirt-filled accidents waiting to happen, especially when you have kids or pets running around. Another setback is that they can take up valuable space both on the floor and on the shelves. Luckily, there are other options to solve these problems and have your plants, too. Hanging planters is one of them.
"But I already have enough planters. I don't want more." is what you might say. No worries. There's no need for new hanging planters, since all that you need, you might already have in your home. Making a hanging planter is fairly easy and entertaining once you get the basics of it. Here we've gathered a few hanging planter tutorials for you to choose from and ones that when finished and placed in your home can make a significant transformation.
So, check out our list and see which homemade hanging planter will become your next home improvement project.
1. Cactus Planter Desktop Tutorial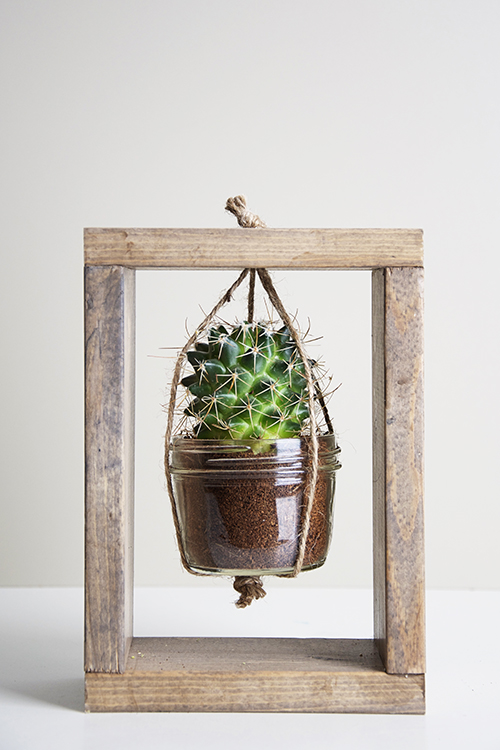 This adorable little plant holder may not be a classic hanging planter, but the suspended little jar inside the wooden rectangle makes for gorgeous modern table decor and gives out that feeling of space and lightness that tames the prickly cactus it houses.
2. Hanging Planter From Sifter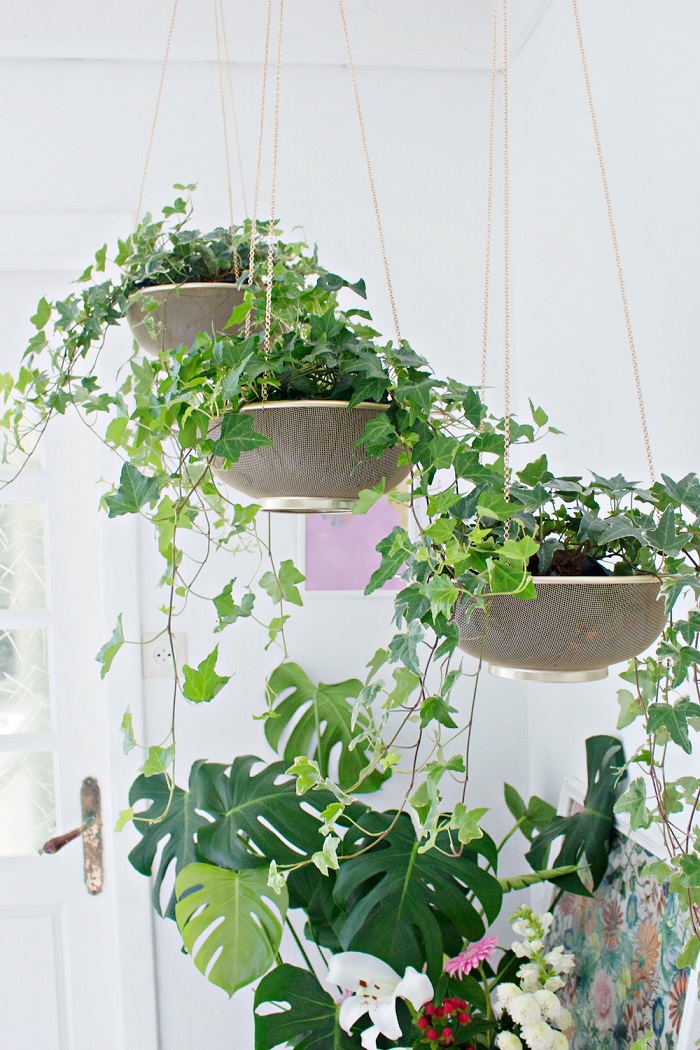 Sift through your kitchen drawers and you might find a few large sisters you never use. Now you can use them to make these gorgeous metal hanging planters for sweeping ivy plants.
3. Boho Hanging Baskets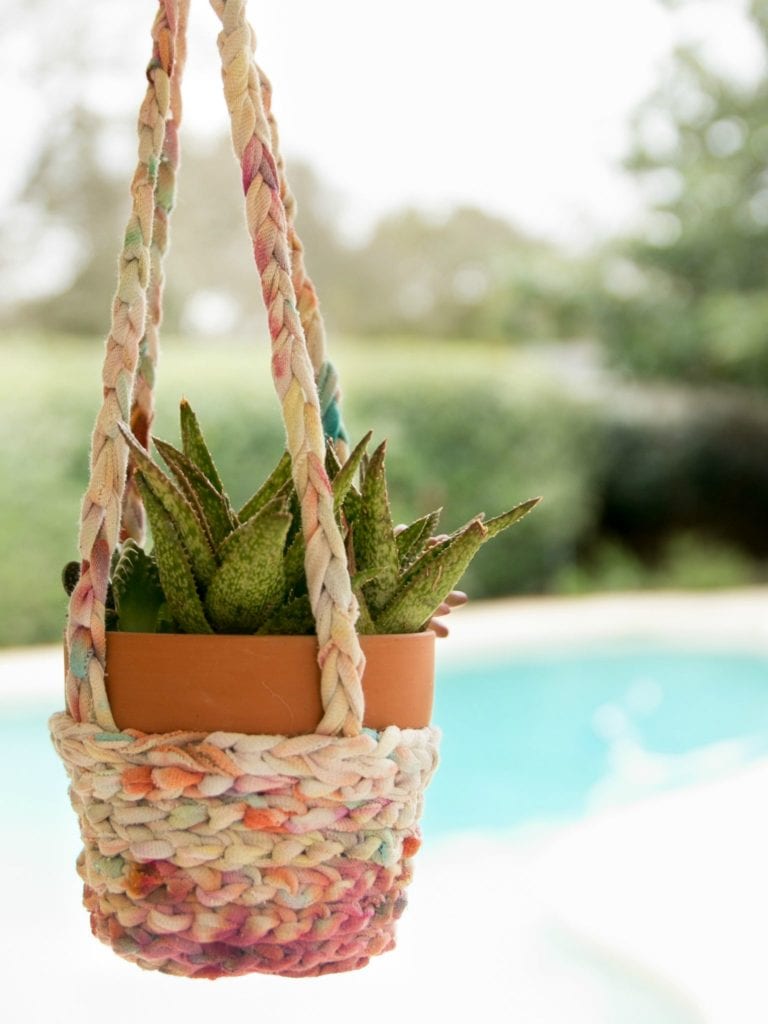 Care for this boho look? No need to look for nautical ropes or twines to make this hanging planter basket. Just gather up a few old T-shirts and you're halfway there. And yes, it is as fun to make as it looks.
4. Upside-Down Pyramid Hanging Planters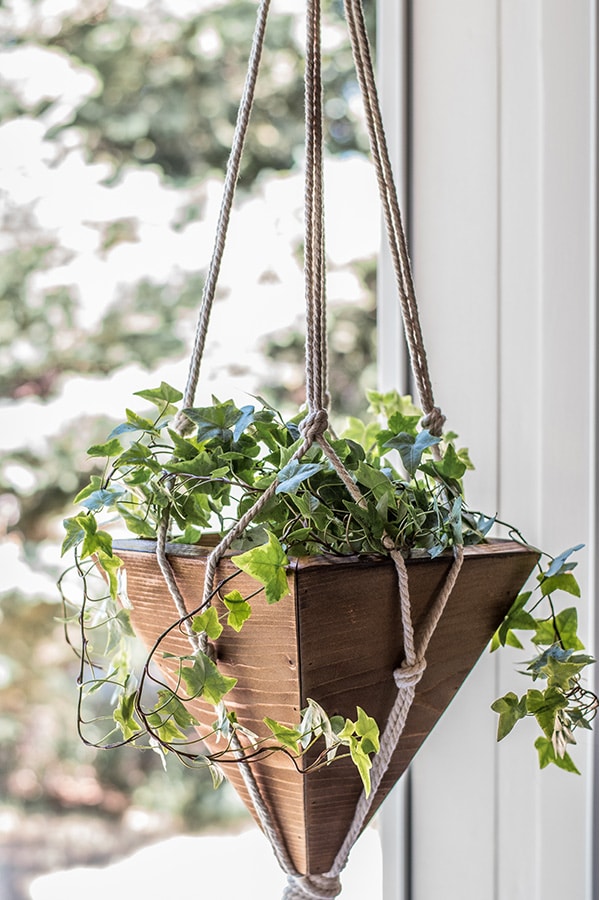 Now, as lovely as this project looks, you might need a tad bit more woodworking skills to make it. If you or someone you know has the tools needed for the job, you can bet that this upside-down pyramid planter will turn some heads once you display it at home.
5. Fringed Macrame Hanging Planter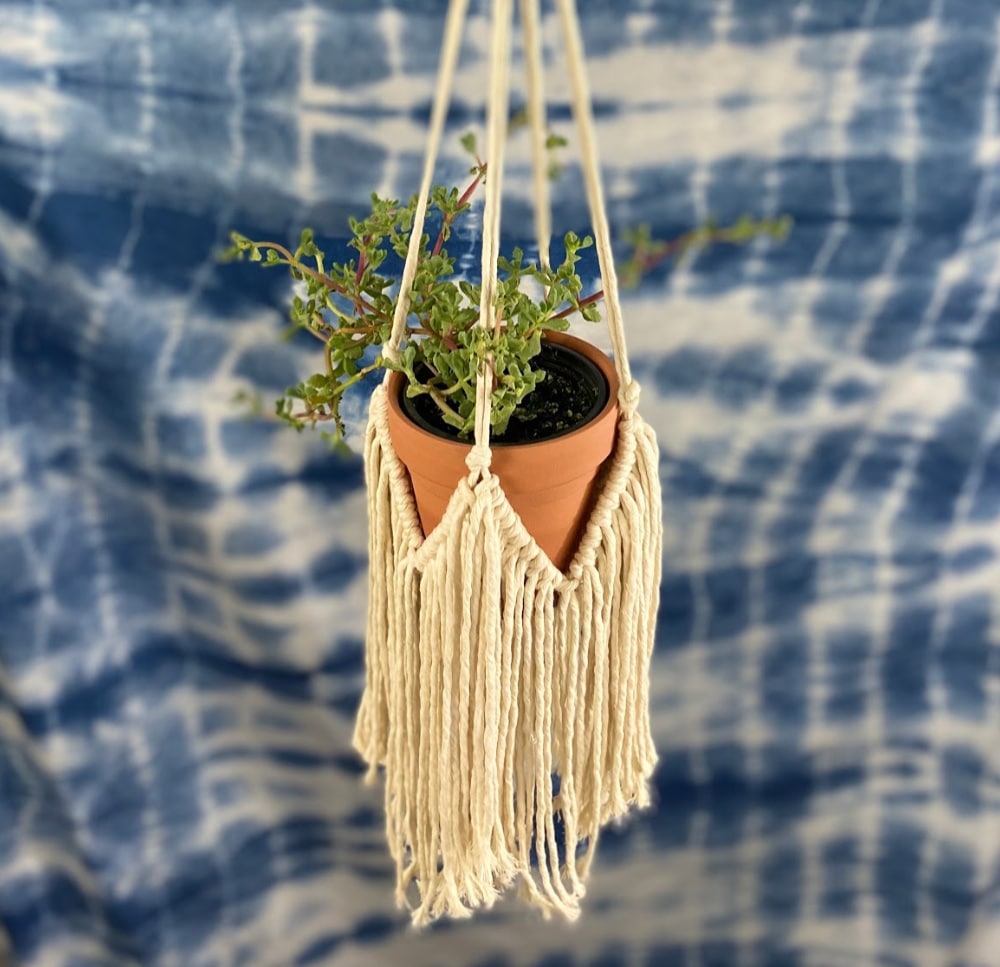 Another popular trend among homemade hanging planters is the macrame project. The intricate twists and knots, the lovely patterns is one reason that macrame is such a desirable craft. And if you think those knots are something you can never do, this little macrame and tassel hanging planter project is easy and a delightful place to start on your macrame weaving journey.
6. Aluminum Wire Modern Hanging Planter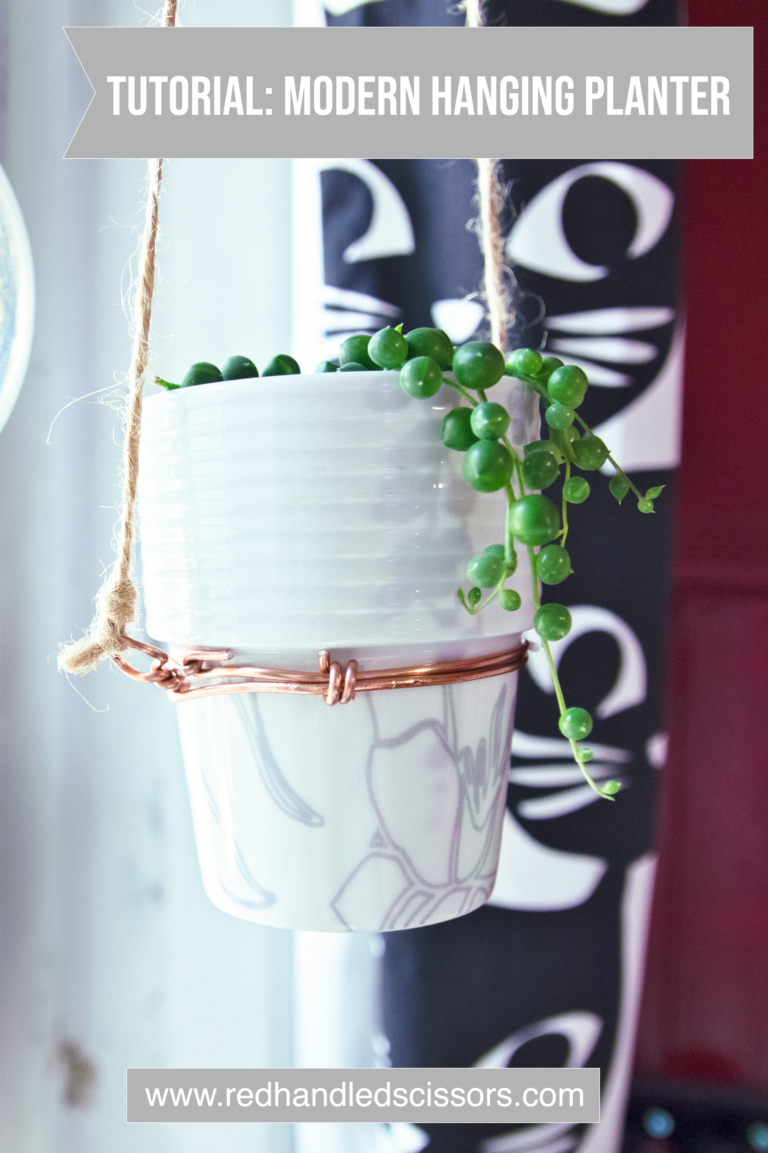 Modern decor means minimalistic, yet eye-catching. Like this very easy, very simple hanging planter. You'll need only two materials, aluminum wire, and some yarn, and if you don't have some of thee at hand, you can replace them with something else and use the same steps, you can get the same, if not, a better-looking hanging planter in minutes.
7. Wood Slice Rustic Hanging Planter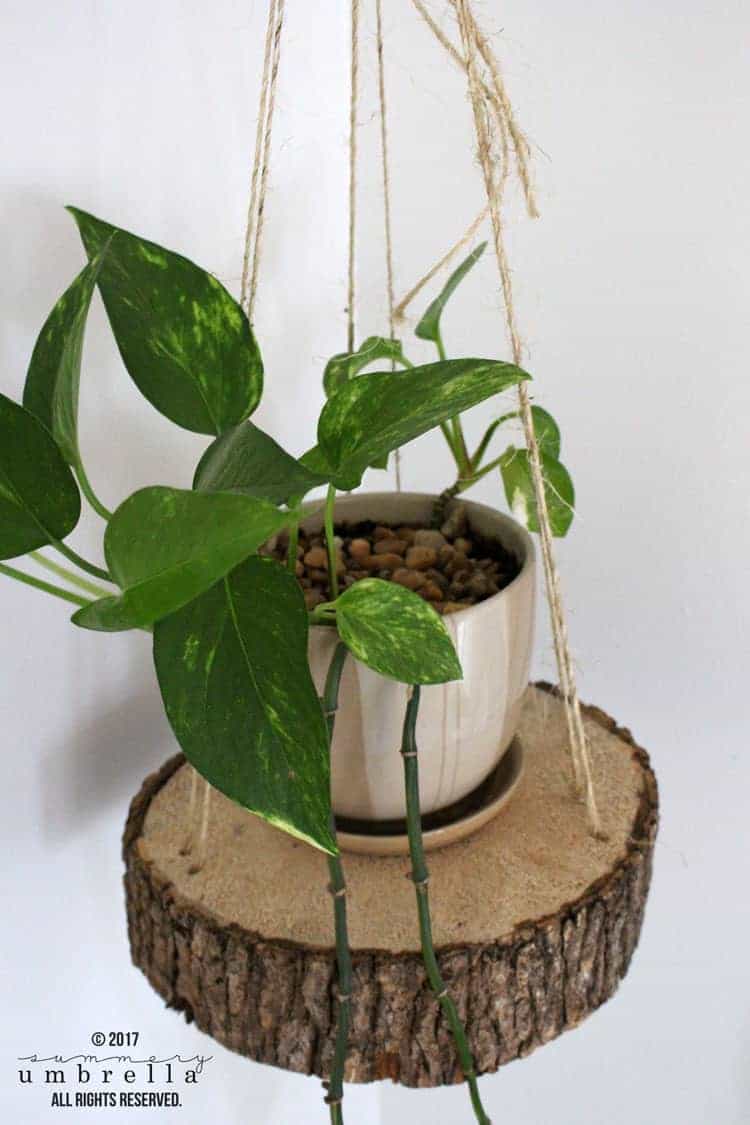 Nothing says rustic decor better than a real wood slice. They really boost that natural feel of the plant itself.  Use that forgotten wood slice as a lovely woodland hanging shelf to hold your potted plants.
8. Tiny PVC Planter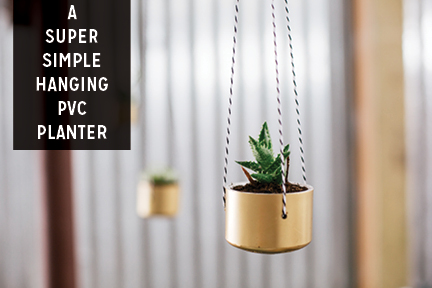 PVC pipes aren't just for plumbing. Crafters have expanded the PVC pipes use way beyond we have imagined, like with this adorable hanging lantern which by looking at it, one would never guess that it's from a plumber tool of the trade. Simple and beautiful.
9. Hanging Macrame Planter With Copper Stand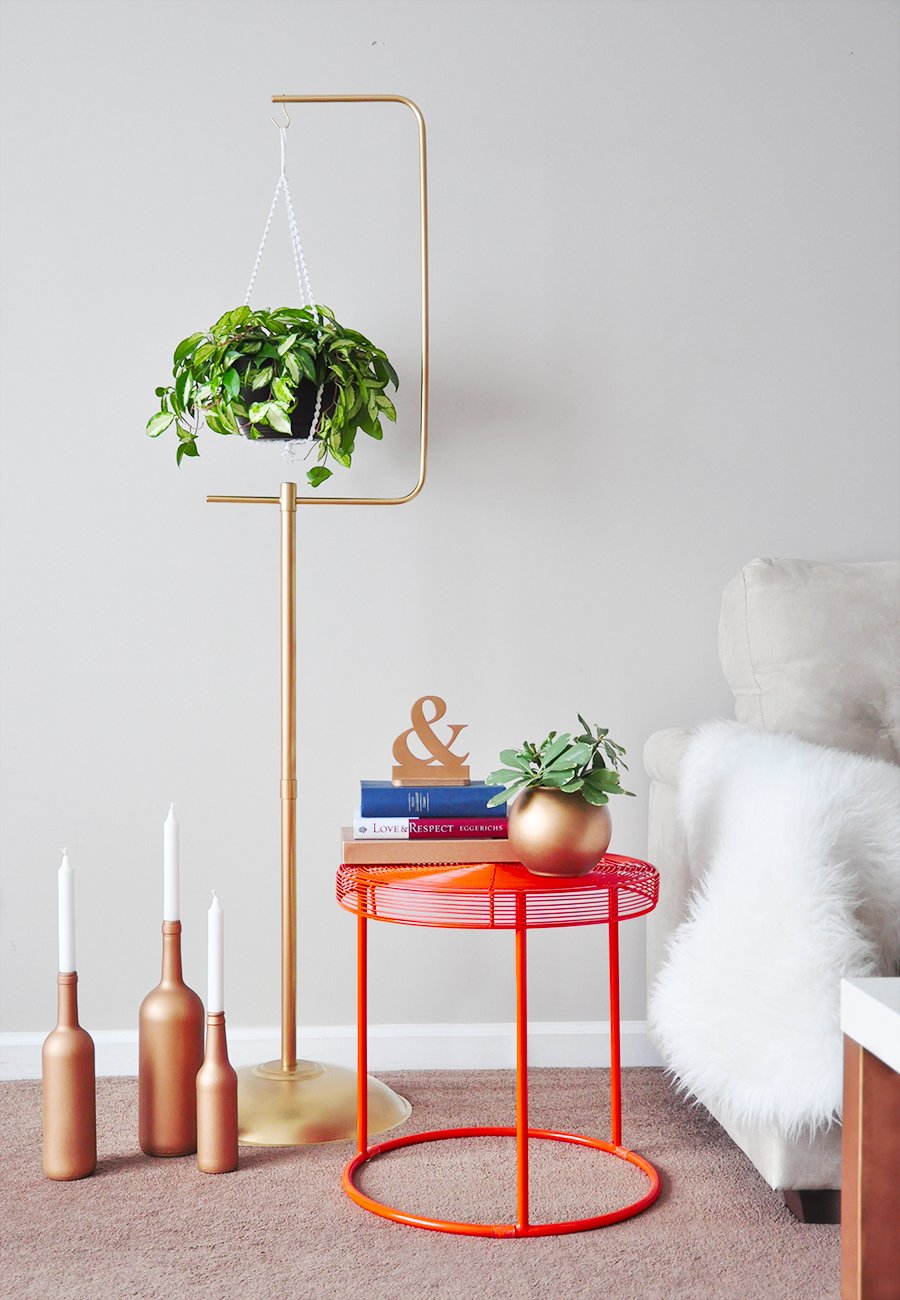 Another craftsman's choice is copper pipes. They give out more of an industrial feel to the decor with a bit of a softer edge. The planter itself is held by macrame knots, which you can replace with other materials you'd like, but what makes this hanging planter so elegant is the stand. It's worth trying out, wouldn't you agree?
10. Hanging Plant Wall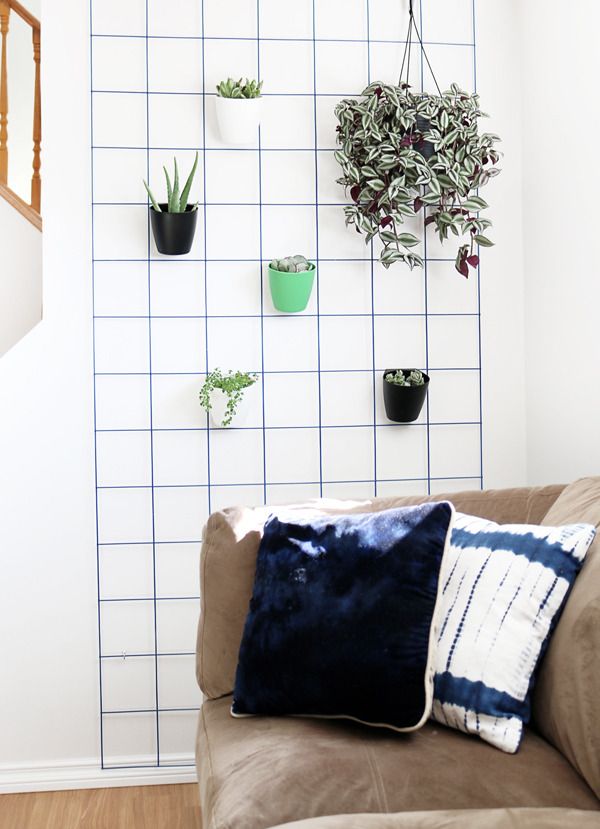 Do you have some empty wall space or a corner, you don't want to leave it bare and don't really have enough space to put anything near it? Then you should think about making this cute minor project, where you turn the entire wall into an easily adjustable planter hanging station. Add or remove and rearrange your favorite plants. The possibilities are endless.
11. Upside Down Sky Planter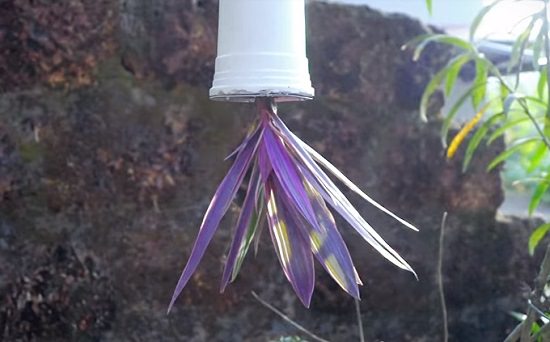 Plants growing upside down? Yes, they are a thing and you can make one yourself without going on a hunt for special upside-down pots. The pot suggested in this project is from concrete, but you can use one you already have, just to make sure it's one you can drill a few holes in.
12. Modern Hanging Hoop Planters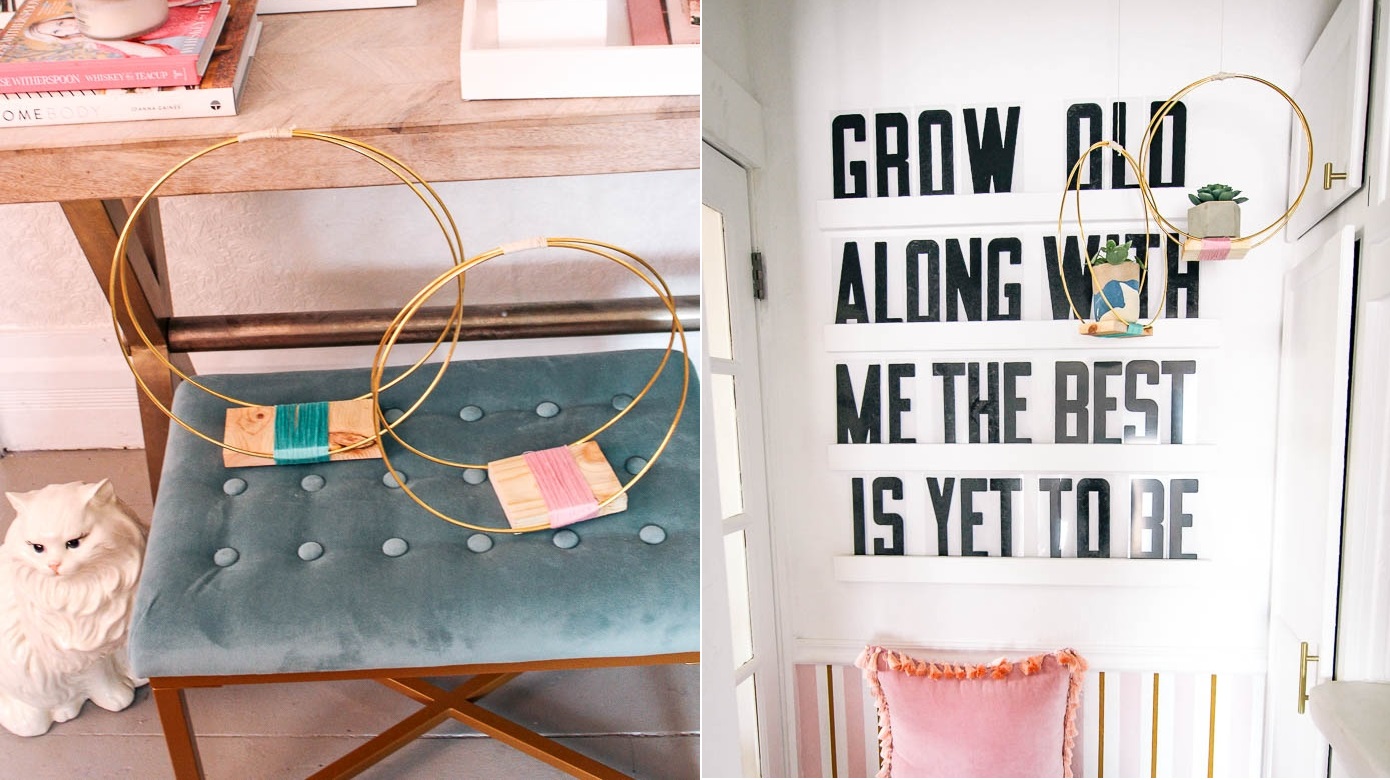 Loop a hoop for this next project. A few metal hoops and a small wooden piece turn into the modern and elegant hanging stands for your plants or any other nicknack you would like displayed around your home.
13. Hanging Vertical Garden With Clay Pots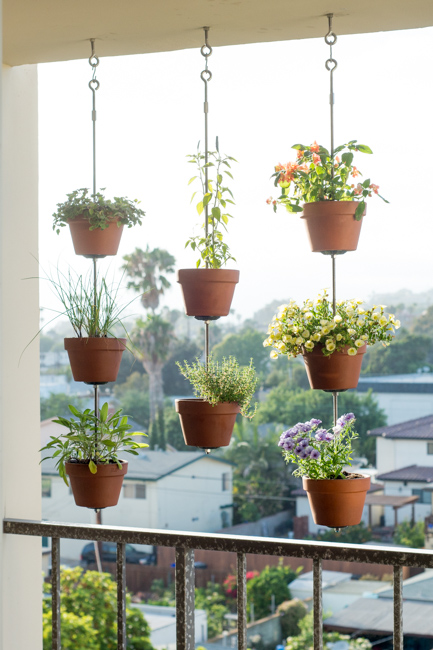 Vertical gardens are great space savers but can be slightly more costly than your run-of-the-mill terracotta pots. That's why we thought you might like this project, showing you an easy and lovely way to make a vertical garden from all your terracotta pots. Not only do they look good, but they can also serve as great room dividers or privacy screens.
14. Dollar-Store House Hanging Planter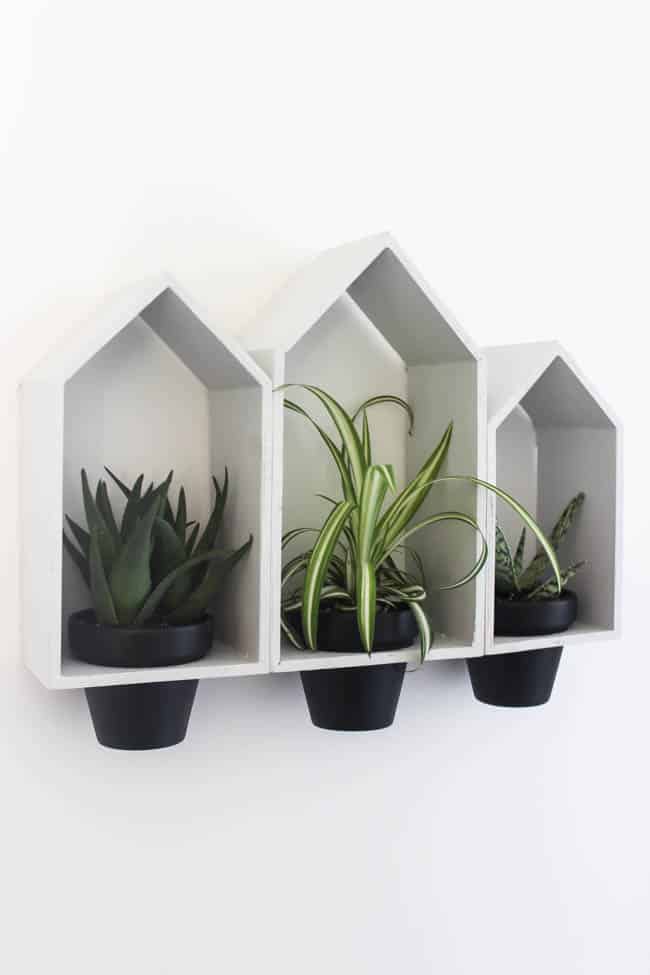 You can find tons of objects in dollar stores that look like one thing and can definitely be transformed into many, many other things. Case in point, these wooden tiny houses that became not only great wall art but also plant holders. Don't they look homey?
15. Geometric Hanging Planters With Plastic Straws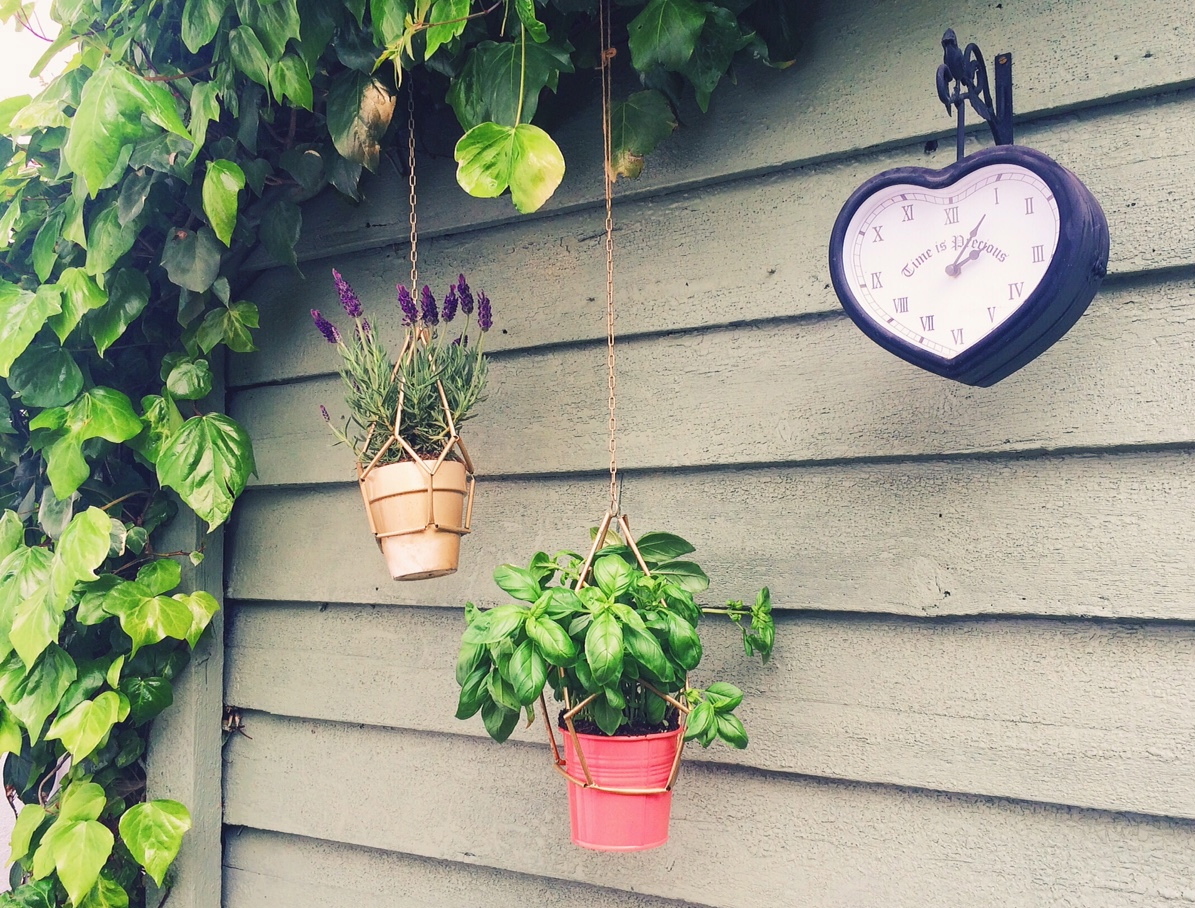 Geometric golden hangers are all the rage nowadays, and it is clear why that is. Just look at how gorgeous they look. Now, what if we tell you these are actually made from strings and plastic straws? Not possible, right? Well, turtle lovers will agree that this is one superb way to recycle those plastic straws.
16. Hanging Herb Garden Planter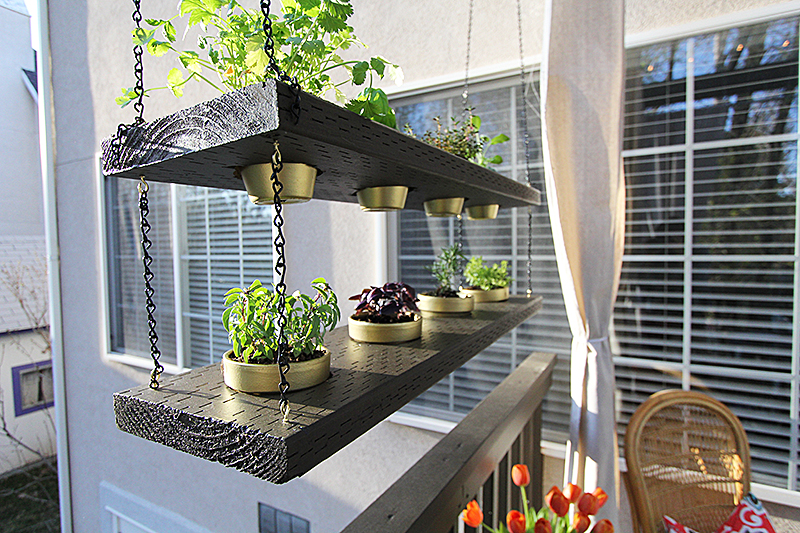 Finishing with some tiered hanging planter garden anyone would love to have. For people who love having fresh, a homegrown herb at hand, this is a dream come true. And it is a lovely, calming sight to have and look at from your home.
Hanging planters help in saving space while enjoying some fresh greenery around the home, and it is something all who love growing plants should think about having. The gentle, swing movement of the green leaves, the touch of color from the flowers can always brighten up your day.
What is your favorite hanging planter from our list? Which one would you love to have in your home? Share your thoughts and ideas in the comments. We would love to hear them all.