All kids love rag dolls, no matter boys or girls. They are soft and squishy and easy for the little hands to grab and hold.
These dolls were the only dolls our grandmothers had. Of course, they made them themselves. What if you had a pattern or scheme now to make them yourself? It will be fun for you and for your little assistants. They will have fun making their new toys, and you will keep them busy for a longer period of time. Let them choose the color and pattern of the material, choose the buttons for the eyes and ears, and let them draw the eyes, nose, and mouth. It will be their signature doll and they will be the proudest kids in the family. Their happiness will be neverending.
Bellow, we give you some ideas and tutorials on how to make a rag doll. The list includes dolls, animals, sea creatures. However, it is not the only one you will find on the internet. It is only to inspire you to get creative. Along the way, you may have some ideas of your own and make the dolls as unique as possible. So, here we go.
1. Basic Doll Pattern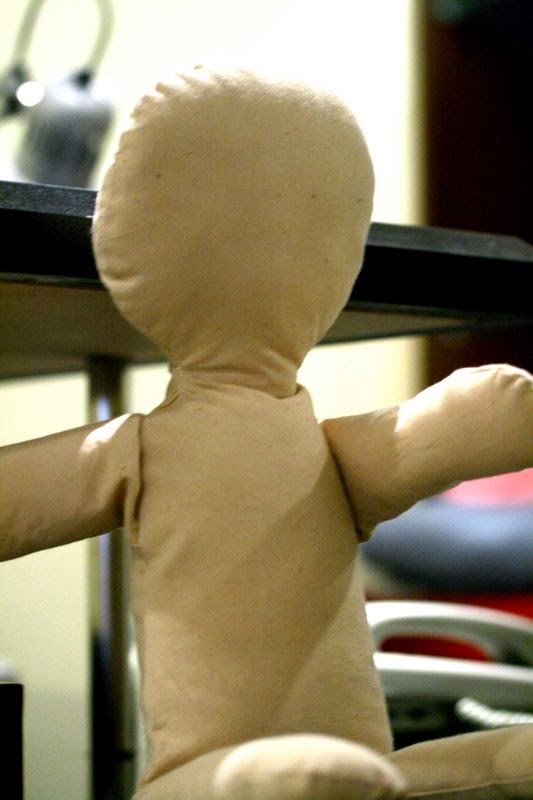 First, we begin with the basic pattern of how to make a rag doll. This is the beginning of all rag dolls. The accessories and clothing and hair are completely your choice. With this pattern, you can create as many different rag dolls as you wish. So, get creative and start sewing.
2. Doll Head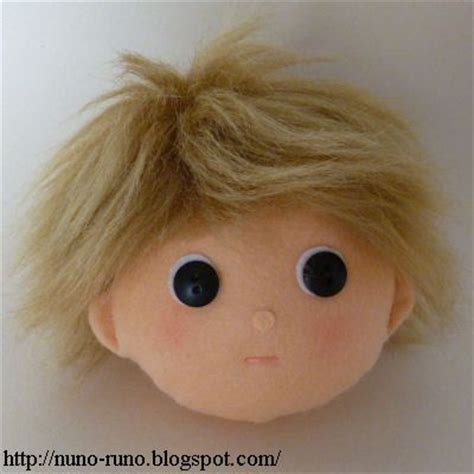 This is a tutorial of how to create the head of the ragdoll separately. It can be made as only head, without a body, and be used as such, or it can be attached to a separate rag body. It is completely up to you.
3. Sleeping Doll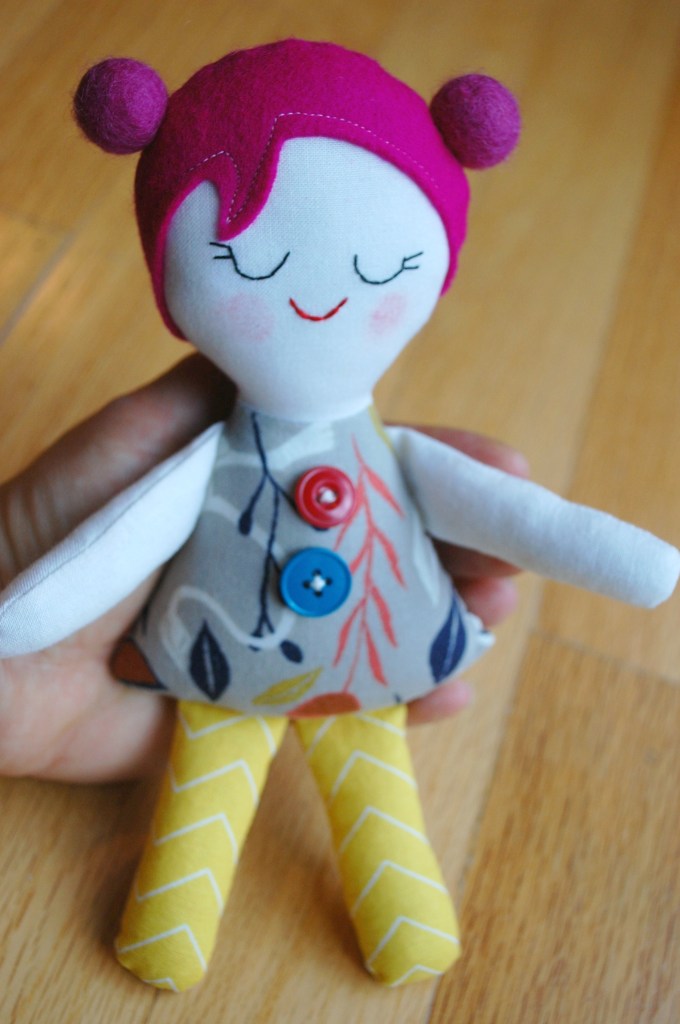 Here is a cute little rag doll that is perfect as a sleep-and-hug doll for your little princess. It is made in vivid colors, which will give the child a happy feeling, and let it not be scared of the dark or any bad dreams. The sleeping doll will give them a hint that they need to sleep too.
4. Twin Rag Dolls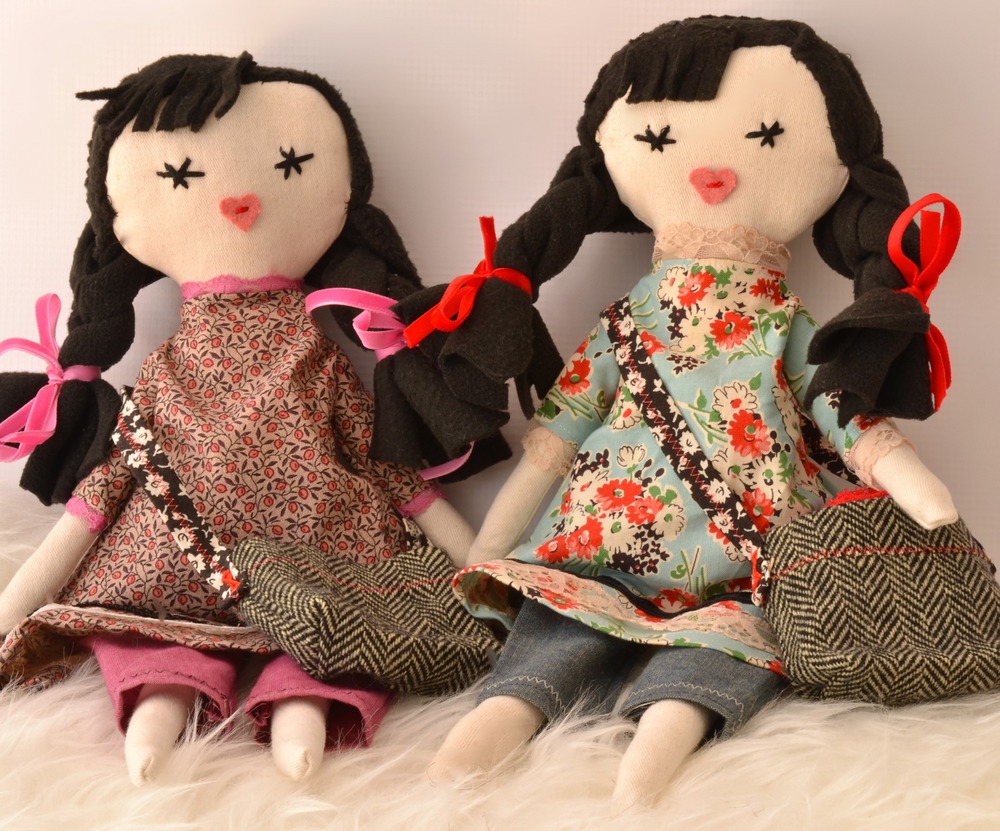 These rag dolls are perfect for twin girls. They are easy to make, following one pattern and dressing them in different (or same) dresses. They will keep the company to the twin girls and make them feel even more special than they already are.
5. Octopus Rag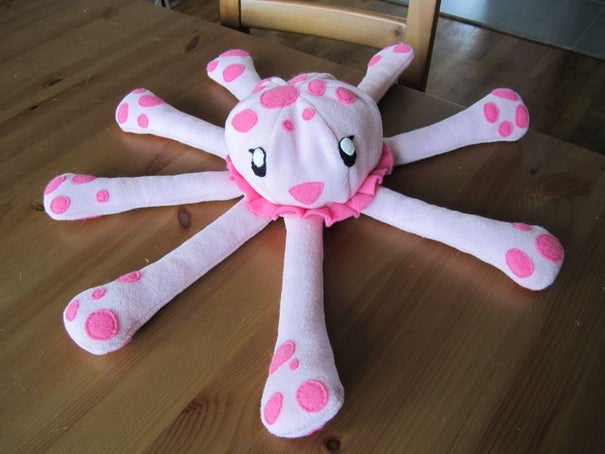 Here is an idea of how to make an octopus rag doll for your sea lover. It is easy to make, and your little assistant can help in every stage of the process. Make it in the color of his/her choice, or as their favorite cartoon character to please them even more. It is perfect for toddlers and older kids.
6. No-Sew Doll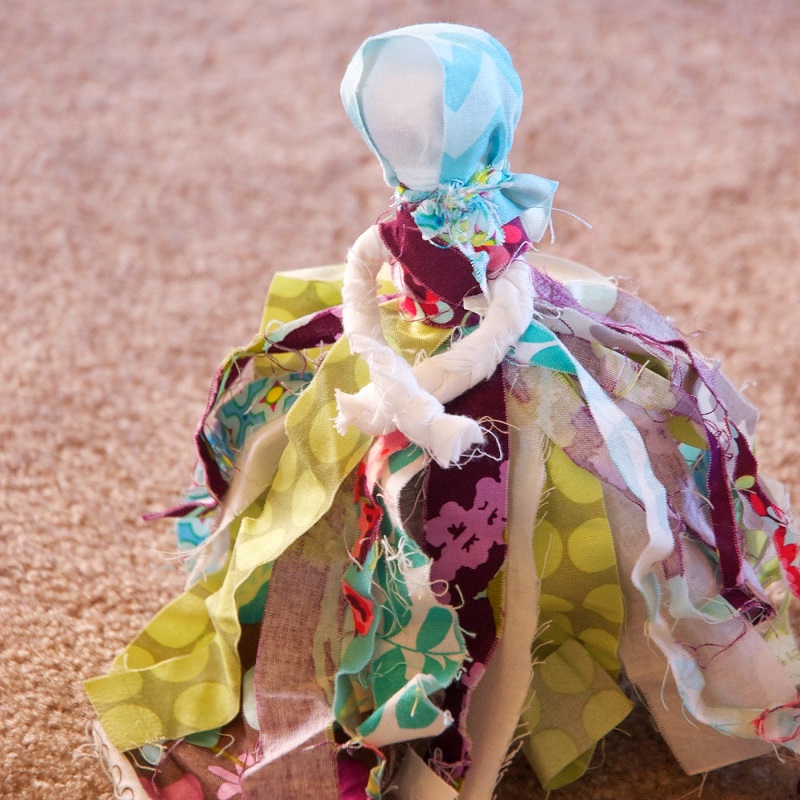 Have a sleep-over party with your girl's friends? Well, with this tutorial you can keep them busy for hours while having fun and hanging around altogether. This rag doll is made without sewing and is perfect to be made in the company of your besties. Even more, each girl can make her own doll to have it as a memory to a wonderful time spent with friends.
7. Topsy Turvy Doll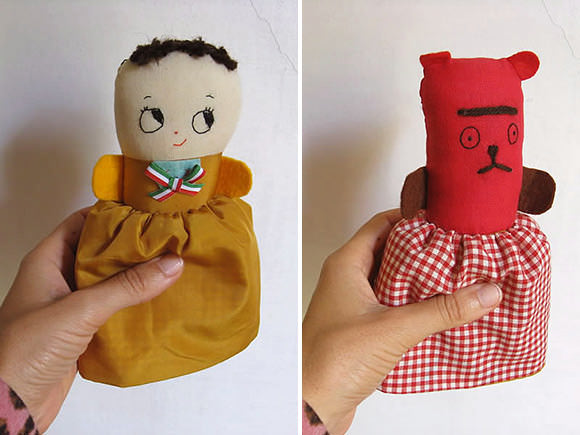 Here is a tutorial on how to make a topsy-turvy doll. Sew head, arms, and clothes on both sides of the rag and make it interchangeable from one to the other side of the doll. It will be interesting for the kids and fun to play with.
8. Folk Rag Dolls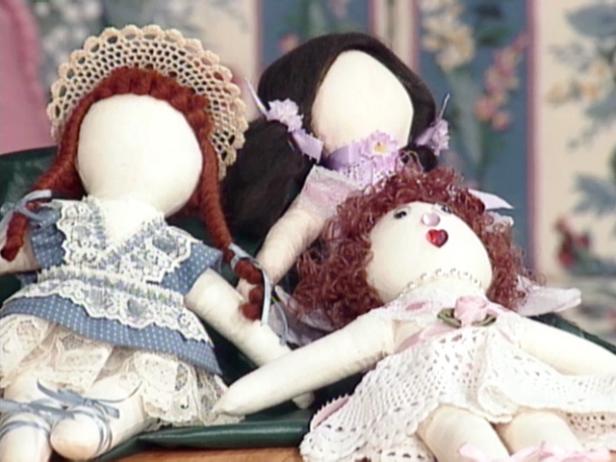 These rag dolls are made in folklore style, inspired by the folklore of your most recent neighborhood. They are all made following the same pattern, but their clothing differs. It is knitted or sewn and decorated in vintage style. Some of them even wear a hat to mark the original style. They are fun both as ornaments and toys.
9. Sock Dolls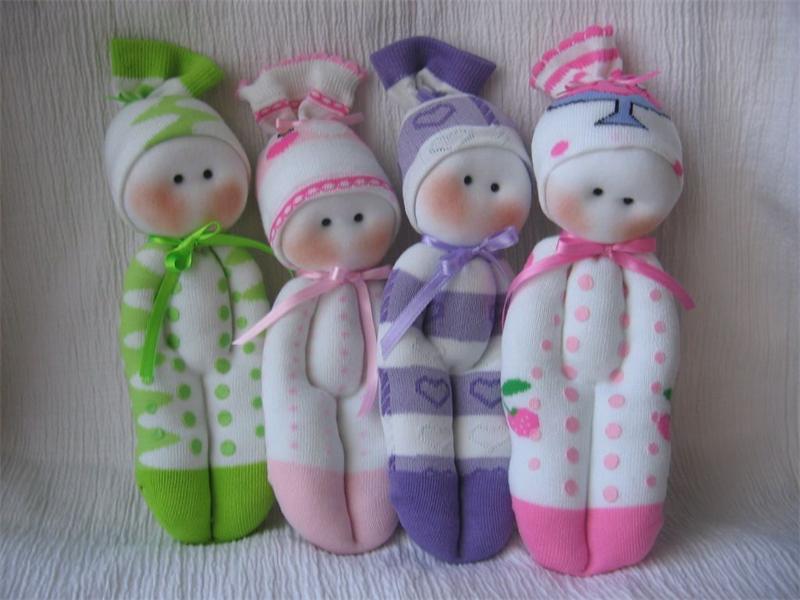 If you have old socks, you can use them to make a rag doll for your kids. They are easy to make, and fun to have since they are made of your kid's favorite socks and patterns. Simply sew them in, fill them with cotton or other filling material, make the head and complete it with a hat from the rest of the socks and a ribbon in the same color.
10. Sock Puppy or Rabbit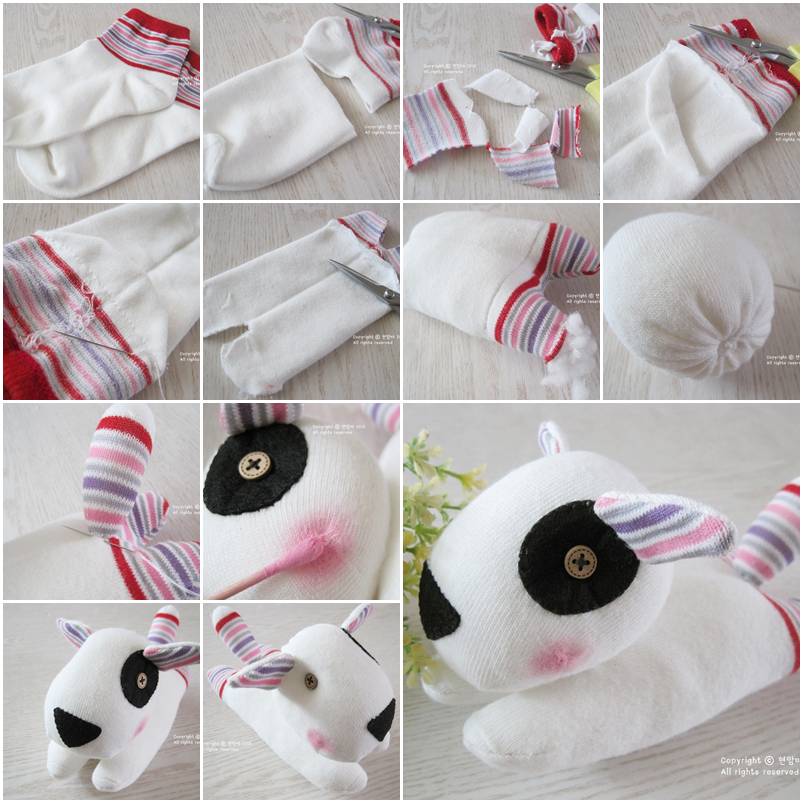 Here is another idea of how to use your old socks. Turn them into this cool and cute puppy or a rabbit rag doll. It is filled with cotton or other filling material and the ears and tail are made of the colorful part of the sock. The eyes are from buttons, and the cheeks are simply stained on. Enjoy.
11. Simple Rag Doll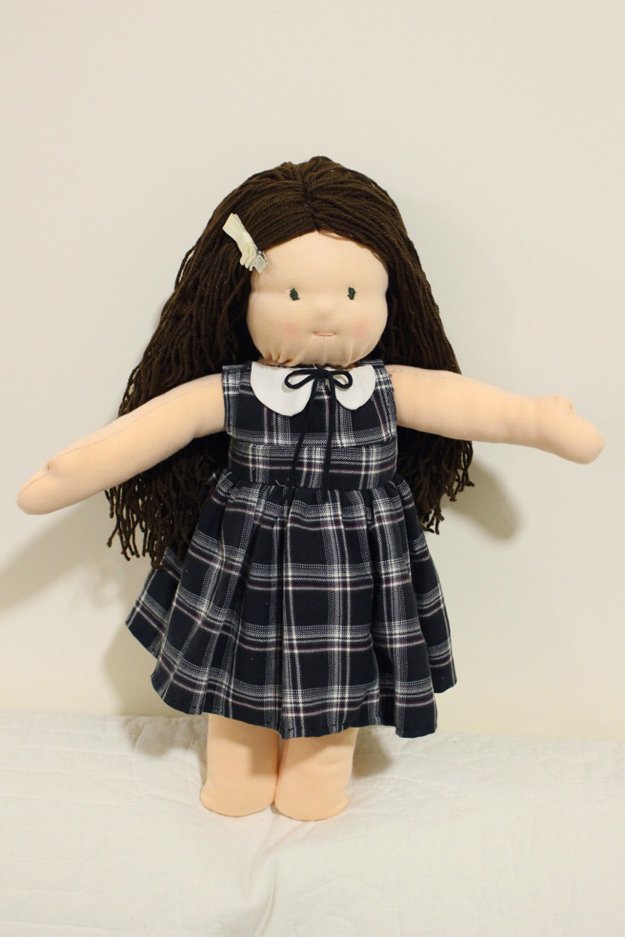 This is a good idea and tutorial to make a perfect, yet simple rag doll. you can dress it in the dresses from other dolls, make her hair long or short as you wish, and let your kids enjoy it as much as they want. If you also include them in the making process, they will be even happier.
12. Elegant Rag Doll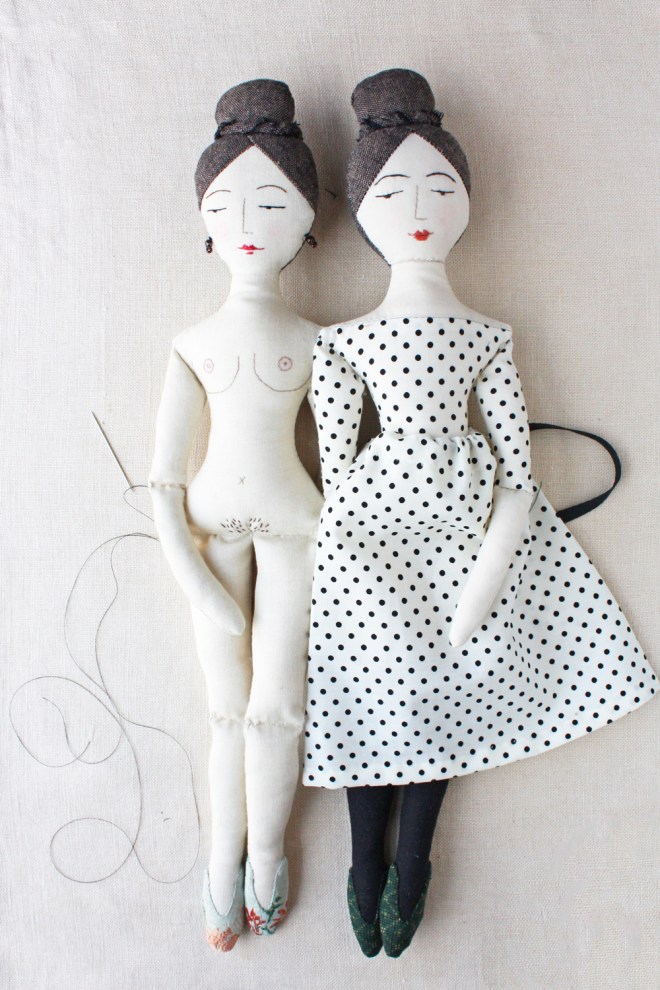 These are the most elegant rag dolls you have ever seen. They are skillfully made following a simple, yet unique pattern. They are crafted to every possible detail a woman's body may have and are dressed according to the latest fashion. Let your girls enjoy them and feel like grown-ups when playing with them.
13. Rag Cat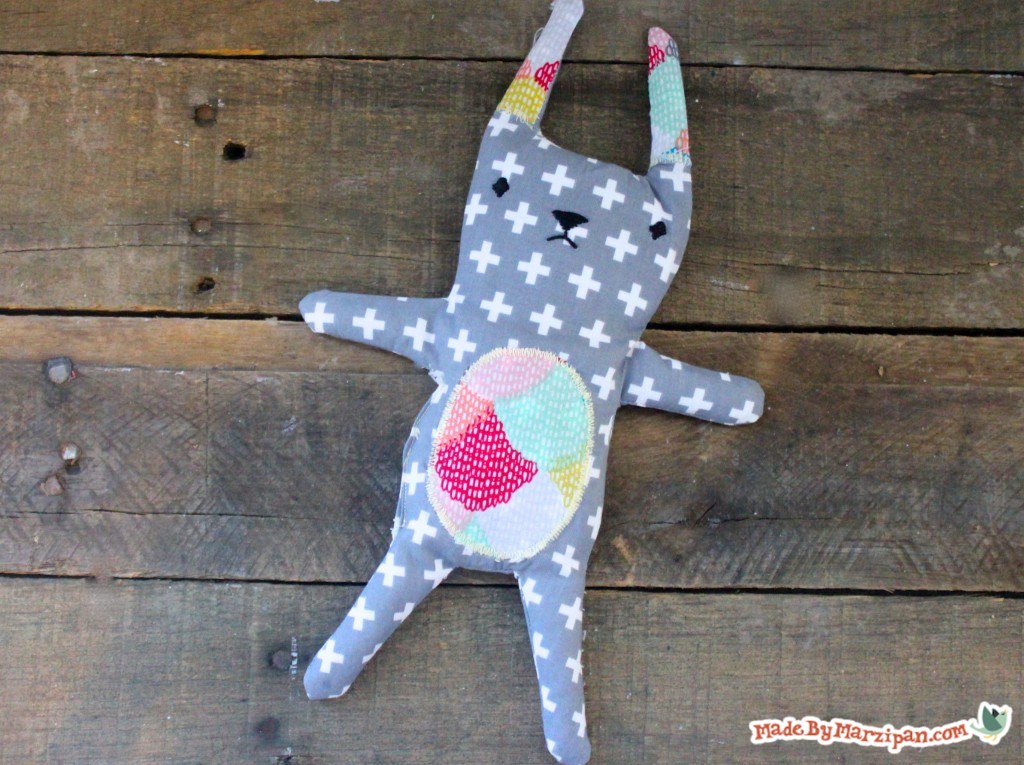 If your kid loves cats, here is a perfect idea of how to make a ragged cat for him. It is simple, yet colorful and fun. Let him choose the material and patterns, and include him in the making process. He will be as happy as ever and proud of his creation.
14. Mother and Baby Doll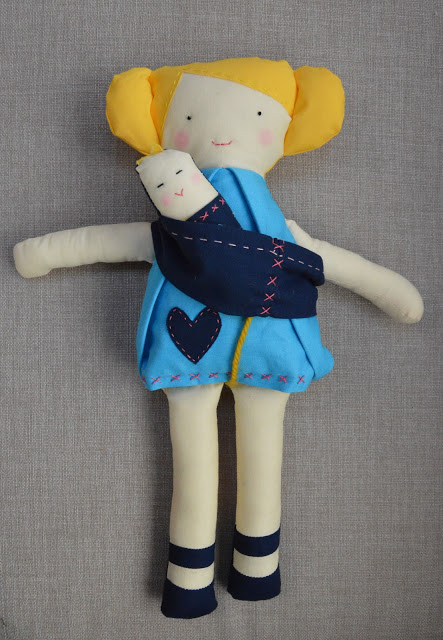 This is a beautiful idea for the little play-moms. They will love this cute mother with a baby doll. The most interesting part is that this doll can be both pregnant and with a baby, all strung together. Let your girls enjoy it to the maximum.
15. Bunny Rag Doll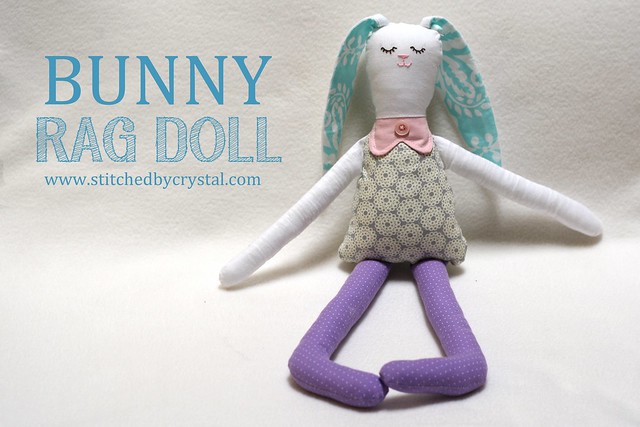 How about having a bunny rag doll? Cool, right? Well, this tutorial will help you create one for your little bunnies at home. It can be all white, or in various colors as shown here. With its long ears, it will be a great play for your toddler or your baby to hold and play around.
16. Long Haired Doll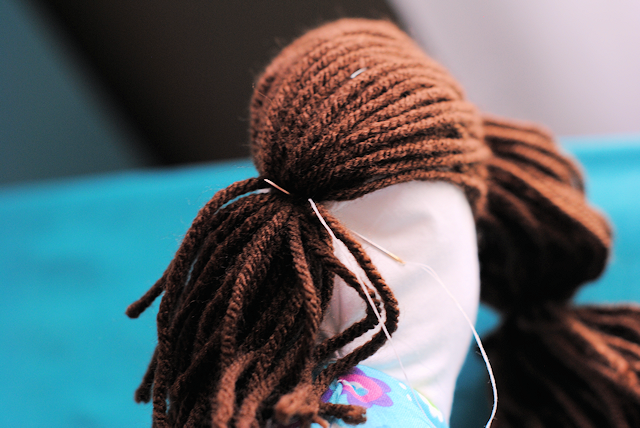 This tutorial is most helpful in how to make long hair to your ragdoll. It is simple and practical and you can use it to make any kind of hair you like, whether longer or shorter. Combine the material and style you wish and make it perfect for you and your child.
17. Raindeer Rag Doll
For all little ones that love raindeers, this is the perfect doll. It is made of soft fabric in a discreet pleasant pattern and combined with the horns in soft colors, it is the perfect toy for little ones. Also, it can be a great decoration for your baby suit if combined in the matching tones and colors.
18. Pinguin Rag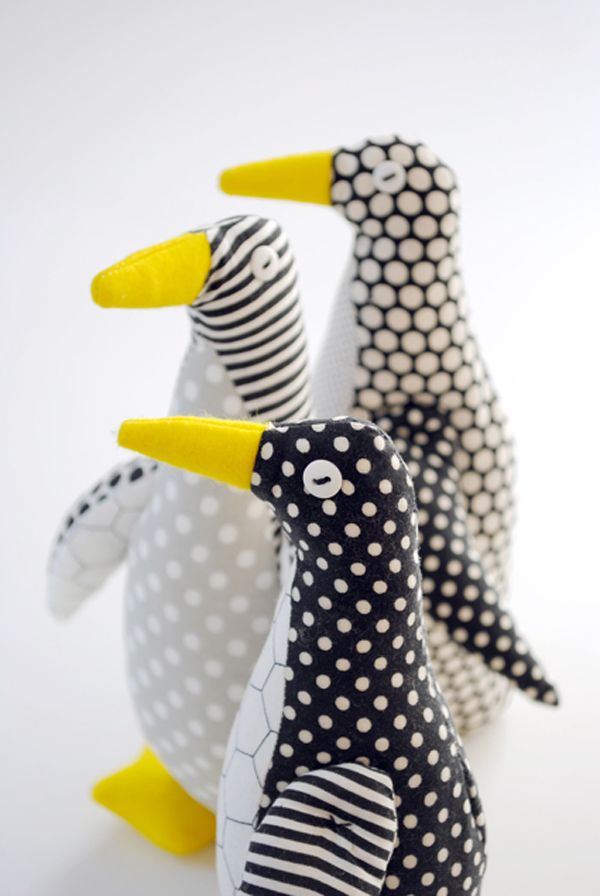 This cute penguin is actually a cute rag doll for your loved little man. It is fun and cool, inspiring, and boosting the sensitivity of your child. It is good for squeezing and hugging and great to play with it safely. Let it enjoy to the max.
Now that you have seen our best ragdoll ideas, it is time to get the materials and start sewing. If you didn't like them, don't worry, there are plenty more on the world wide web.  Simply get inspired to start creating and show us your creations in the comment section below.