The name of the game in homes nowadays is the open floor plan. Despite that, spacious rooms tend to be a bit too big, and then we think that some nooks and crannies could use being a little separate from the rest, especially if it's a reading corner or a working desk.
This is even more of importance when you don't have much room to work with. People living in small apartments or studio apartments are longing to have a corner of the home to call their own, or just have the kitchen somewhat separated from the living room. Which, in tight quarters, room separation isn't something that can be done easily without taking up the already precious small space.
This is where most people suggest putting a divider, to give you that sense of different rooms and some privacy. However, knowing you should do something and knowing how to do something are two very different things. No wonder if you keep on asking yourself what sort of material you should use for a divider, then what colors it should be, where it should be put etc. Here are some options that will hopefully settle at least some of your dilemmas.
1. Screen Rack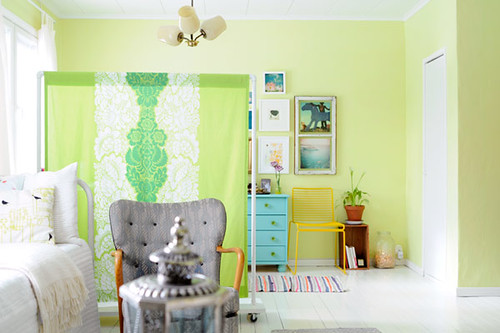 First and foremost, what comes to mind when you hear the words 'room divider' is the good old screen rack. Here is a portable (wheeled) one that's easy to make and brightens up any space. All that's left is deciding where to put it!
2. PVC Pipe Room Divider/Privacy Screen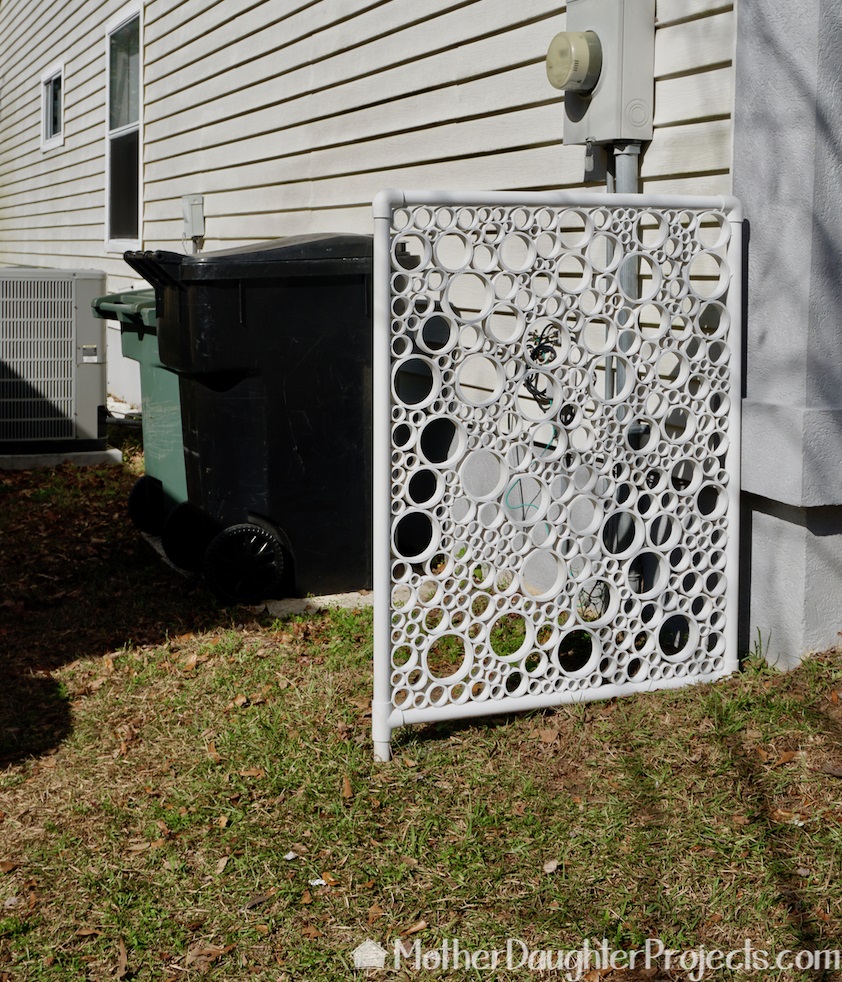 Believe it or not, something as homely as a room divider is readily made of something as crude as repurposed and cut old PVC pipes. Of course, they're not exactly the image of privacy, but they do the trick just as well by creating the necessary illusion.
3.  Tropical Reed Fencing Room Divider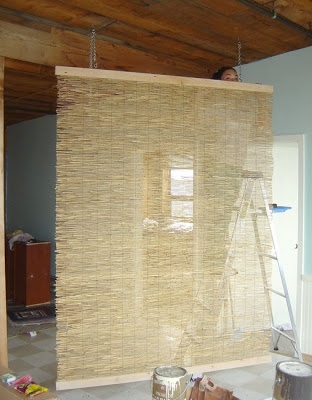 If you are aching for some tropical nuance to your space, then this reed fencing room divider is just the right thing for you. Its warm color alone is enough to remind you of your last vacation and all the fun you had on the beach. Now you would have it all year round!
4.  Wood Pallet Room Divider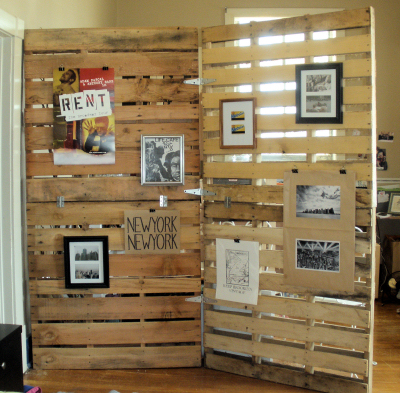 But if you really enjoy re-purposing old objects that would normally end up as waste, pallets are an extremely useful material (or rather, building block) to separate one nook from another. They might need some sanding and a new coat of varnish, though.
5. Hanged Old Window Room Divider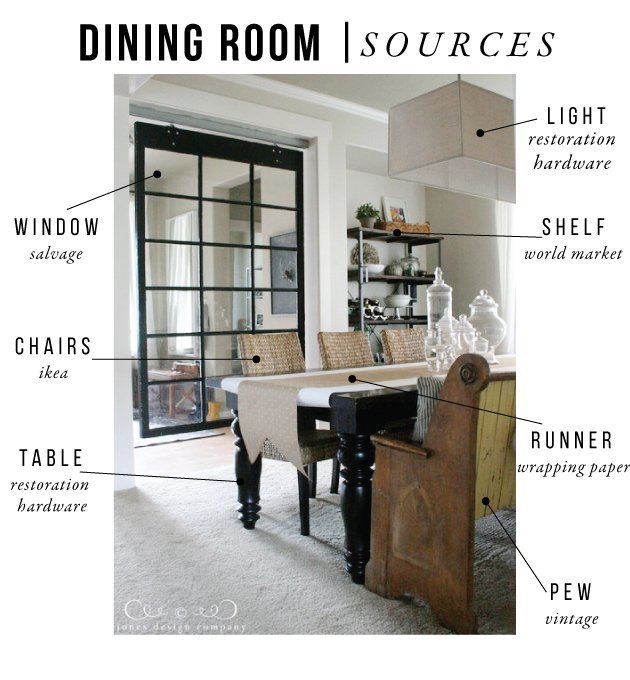 Like many other things, room dividers needn't be restricted to the floor or the walls. Here is a pretty neat idea about a divider that's hanging from above. Of course, old windows are just one possible choice for a material, depending on your taste.
6. Woven Room Divider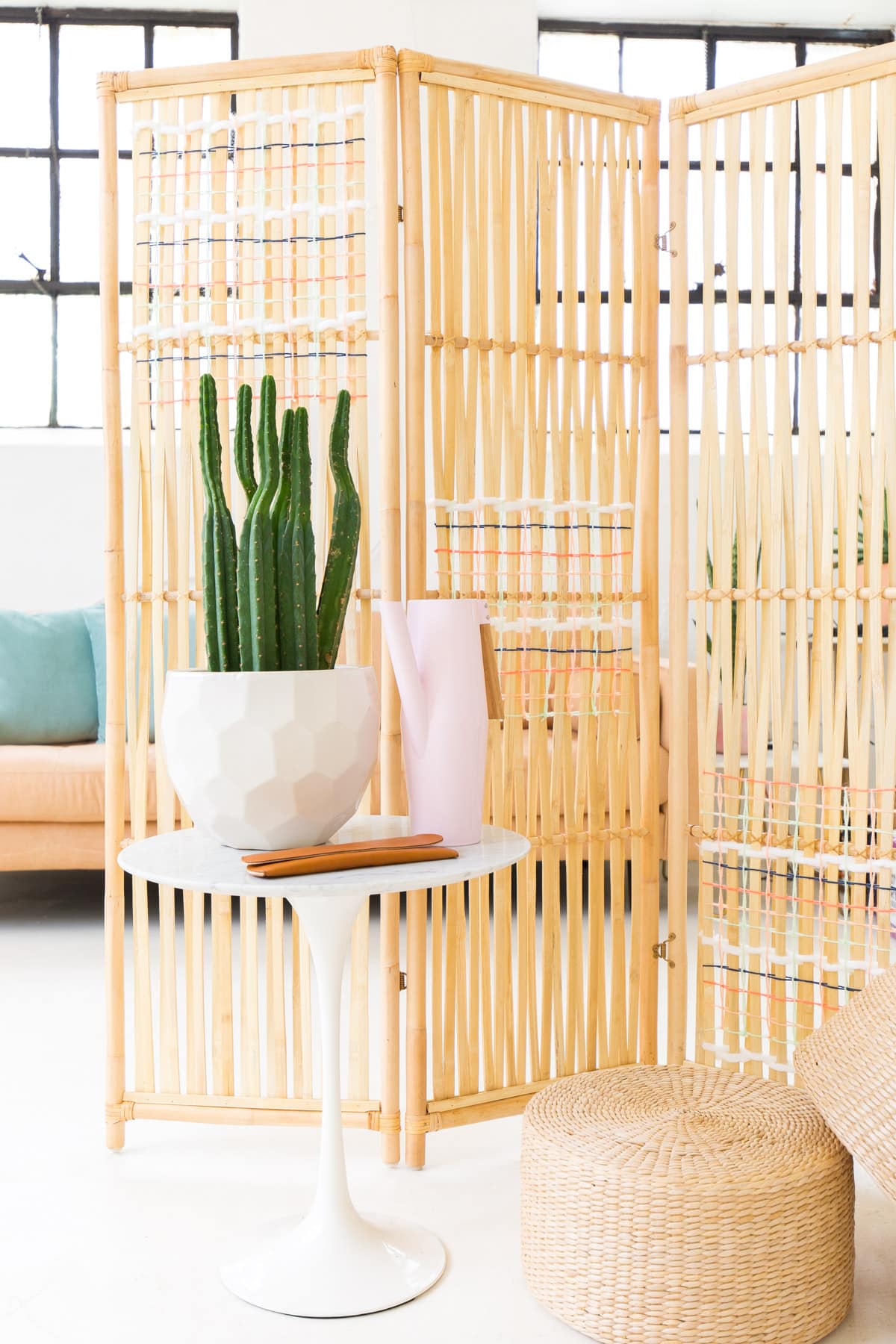 Who ever said that weaving is just for things like baskets and patio chairs? Not us. Weaving makes for a pretty good and stylish partition that complements everything else. It requires a good deal of patience, but in the end you'll see that it's all worth it.
7. Multipurpose Wooden Partition
Do you ever feel that there are objects in your home that should be serving more than one purpose? In that case, we have probably hit the nail on the head with this multipurpose wooden partition, which you can also use for hanging stuff, among other things.
8. Mid-Century Trellis Room Divider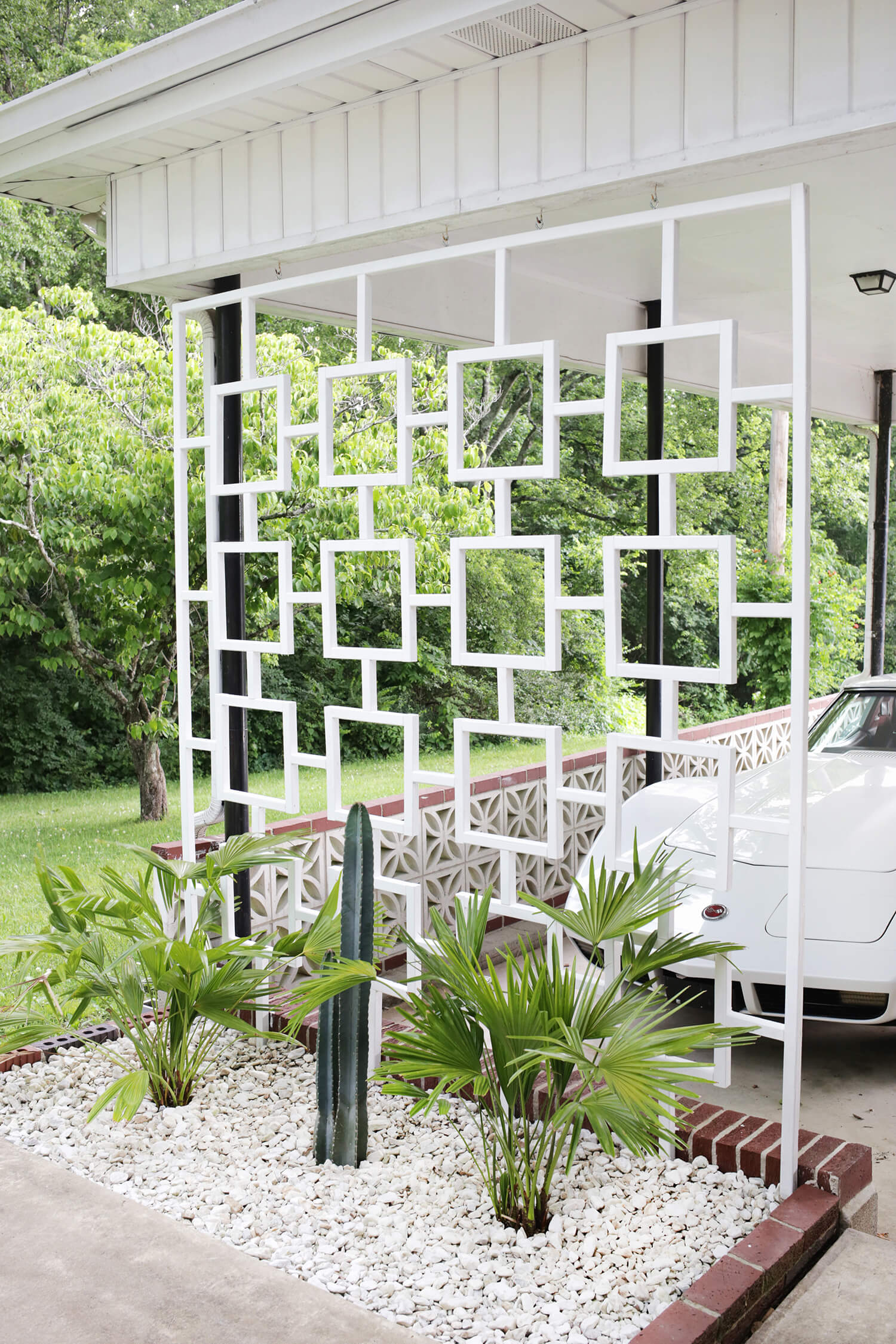 Trellises are just the cutest things ever. Small wonder they're still fashionable after all this time. Still, what's to stop you from transferring some of that cuteness of style inside the house? Nothing whatsoever. So, go ahead and make that beautiful pattern that will leave everyone red with jealousy.
9. Plant Hanging Room Divider/Privacy Wall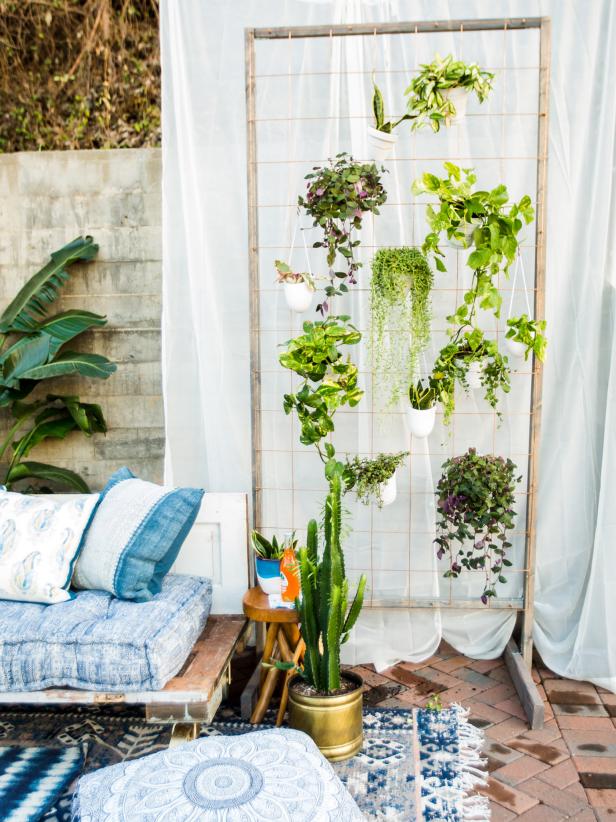 And, what do you know, room dividers could be made of just about anything, including a rack that houses plants. Yes, we know that the concept is a bit trellis-y, but there's still quite a difference, and this one really freshens everything up.
10. Snaptastic Room Divider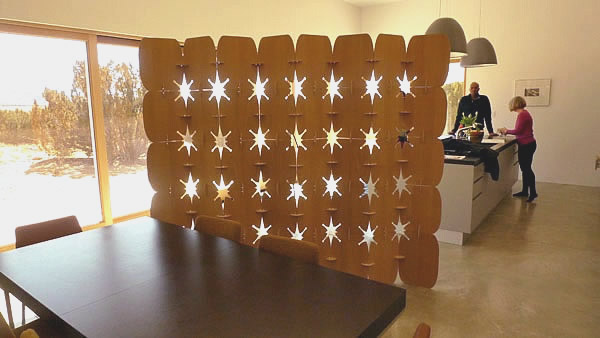 Portability is always a major plus, but what if you could fold the divider as well? Then, dear readers, the potential for its use is virtually endless. You could take it to the office, when you go camping, or when there are more of you sharing a hotel room on vacation.
11. Lighted Room Divider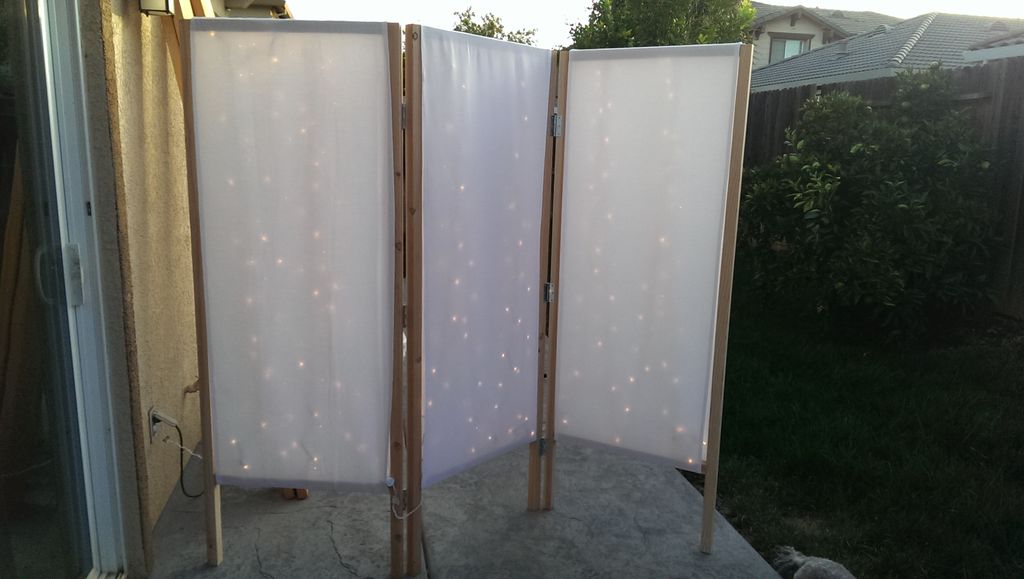 The great thing about room dividers is that they can be outfitted with more or less anything. One of those things is lights. Shiny, sparkling lights that mimic a starry sky. The access to an electric outlet is kind of a limitation, but not one that can't be overcome.
12. Recycled Wood Floor Room Divider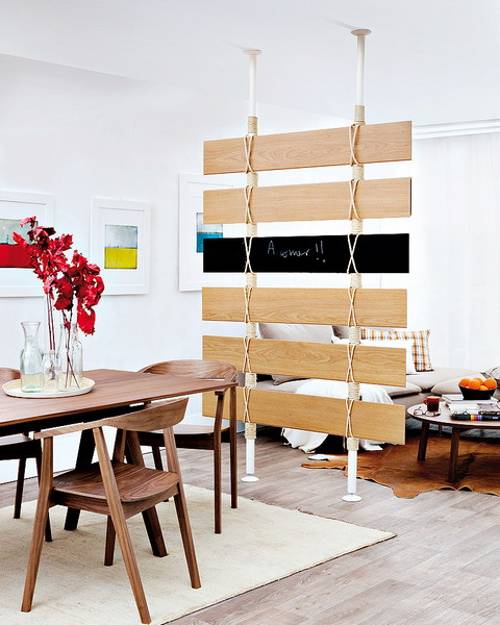 For those of you that are into recycling and recycled materials, then recycled wood is something you should consider using for this. It's amazingly flexible and incredibly environment-friendly. Still, be sure to take all safety and hygiene measures.
13. Macrame And Bead Curtain Room Divider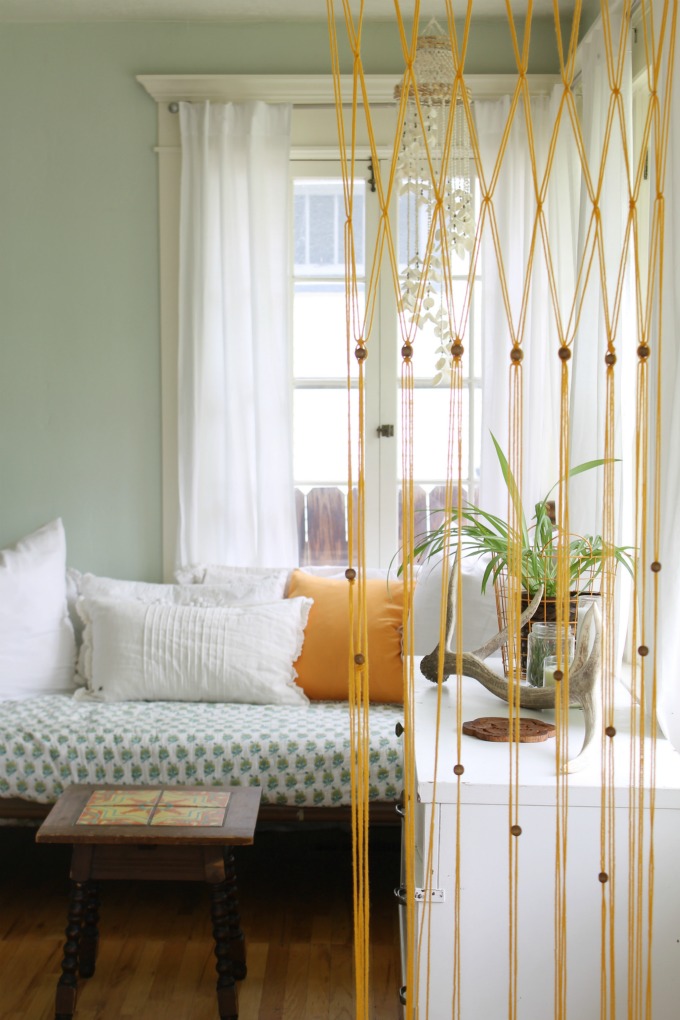 When it comes to style and fashion, macrame is the thing to have in your house nowadays. It's the trendiest of trendy, and the best thing about it is that it's super simple, yet it looks utterly amazing. The beads are just the cherry on top of the cake.
14. Chicken Wire Room Divider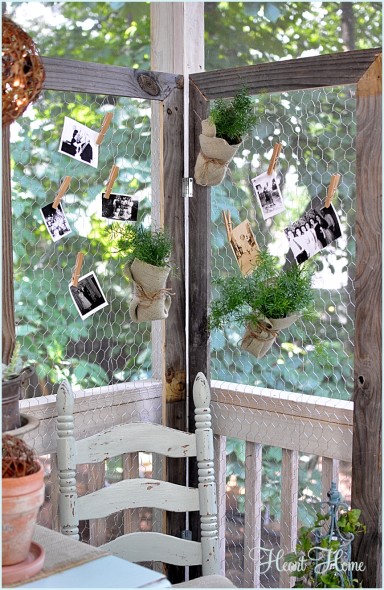 If you don't want birds or unsolicited flying objects invading your personal space, go right ahead and fortify your personal corner with a chicken wire room divider. We know it's the sort of thing usually used with chicken coops, but if you just keep an open mind, you'll see the benefits for yourselves.
15. Wood Crate Room Divider And Storage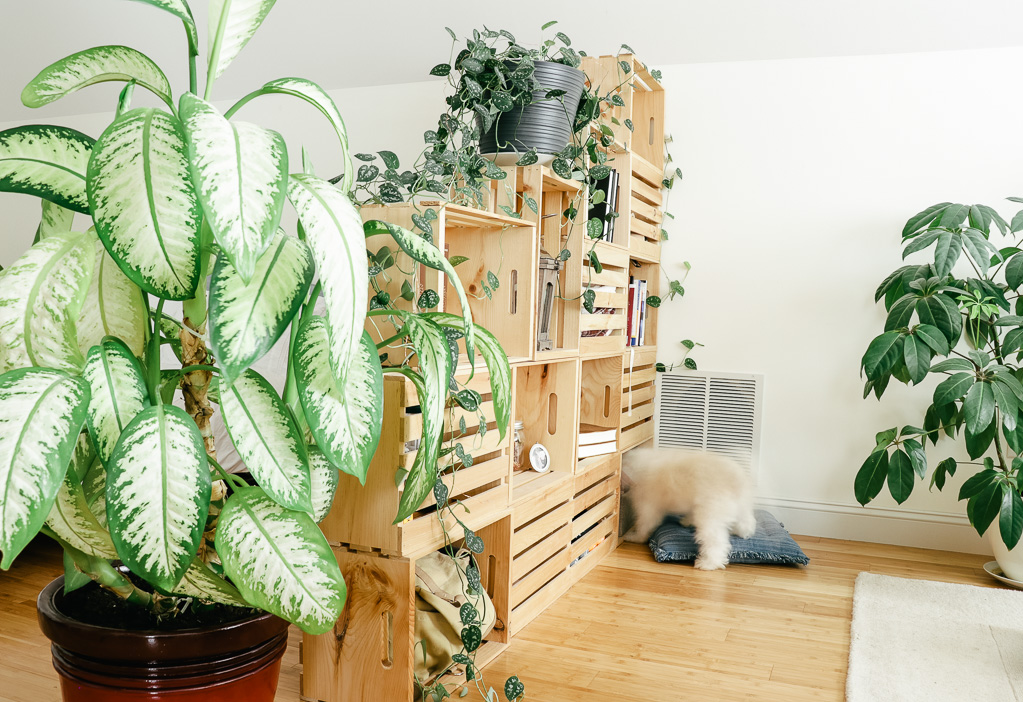 Quite a few ideas that we're listing contain wood, but there's a good reason for it. That's because it's unbelievably versatile and can be used in an infinite number of ways and combinations. It's basically the pasta of materials. So, this divider is made of wood crates that are also used for storage.
16. Rope Wall Room Divider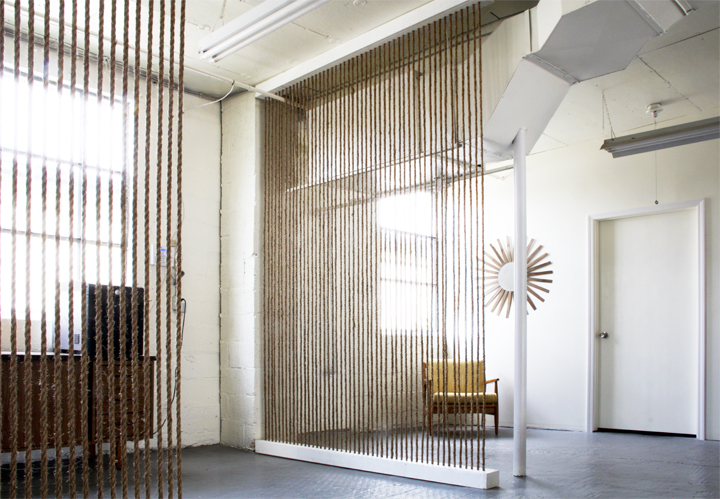 Nevertheless, for a super simple and linear style, these rope dividers are a true jackpot. They're somewhat more see-through than you might expect from a room divider (which can be a little see-through sometimes), but that's minimalism at its finest.
17. Twinkling Branches Room Divider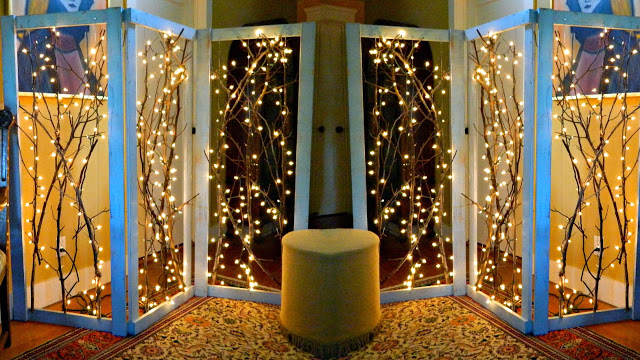 How about mixing it up and making a combination between those lights we mentioned above and a more natural element, like branches? If you're lighting it up, you might as well light it up in style. Pro tip: it's also a great additional Christmas decoration.
18. Modern Room Divider From Wooden Pieces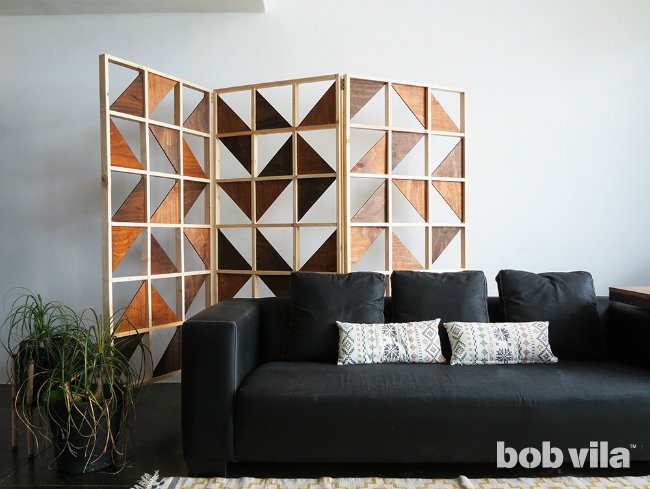 Here's yet another wooden, but by no means dull, idea. We mentioned before that wood makes the possibilities endless, and this is a testament to that fact. So, if you have any extra wood lying around, your head should be just about full as to what you want to do.
19. Sliding Barn Door Room Divider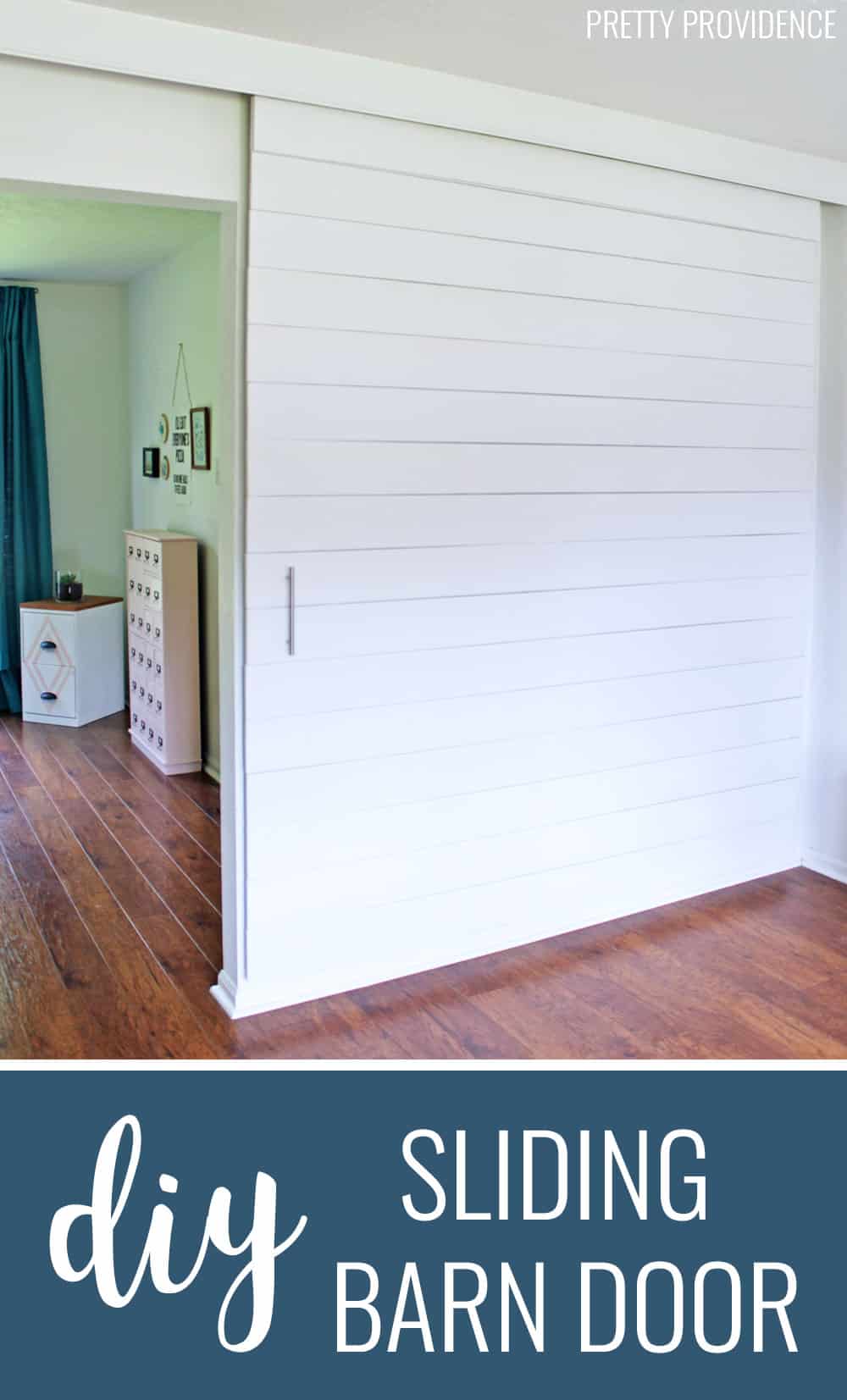 Last of all, here's an option that combines sturdiness with just the right amount of flexibility. It's a door that slides when you want some extra privacy and stays open when that's not the case. Considering the fact that this is a low-cost option, it's definitely worth a try!
So that's the end of our list of ways for you to make your own room divider. What do you think? Have we missed anything? Are there any ideas that could use improvement? We are really into trellises and repurposed wood. What about you? Feel free to comment and tell us what you think.