Greenhouse serves as a shield between nature and what you are growing and thus allows growing seasons to be extended and possibly improved. They provide shelter from cold winter or hot summer days, as well as pests. In these botanical gardens, you can nurture fresh greens, vegetables, and fruits, and especially plants that you wouldn't otherwise be able to grow, like exotic flowers or tropical fruits. A greenhouse stays warm inside, even during the winter. In the daytime, sunlight shines into the greenhouse and warms the plants and air inside. At nighttime, it's colder outside, but the inside stays warm.
Do you have a greenhouse? Do you like gardening and nurturing plants in your yard? With these tutorials, you can build one!
1. Recycling Water Tubes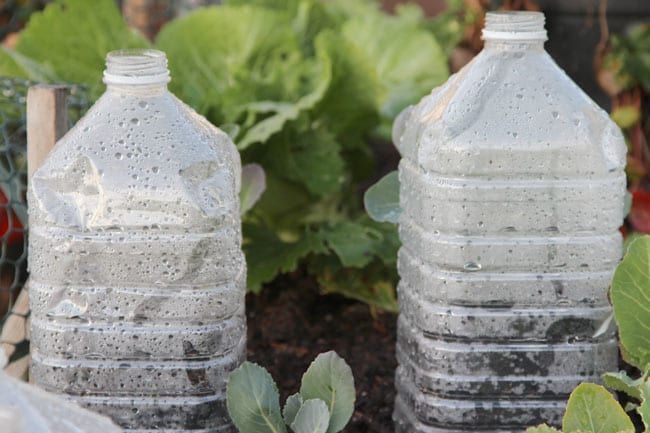 If you have already planted something in the ground, but need a greenhouse so it can grow faster and stronger, this is a good idea for you. Cut the bottom of large water tubes and place it on the top of the plant. It will create a greenhouse effect to keep the plant warm and moisty and still have some air flow inside the tube. It is easy and cheap.
2. Window Framed Greenhouse
You have already planted grass, but want to have a small garden, here is an idea. Build a wooden frame, fill it with soil and dirt and cover it with an old window frame. The wooden frame will keep the soil from scattering, and the window glass will create the effect of a greenhouse. Plus it will not cost a lot.
3. Mini Greenhouse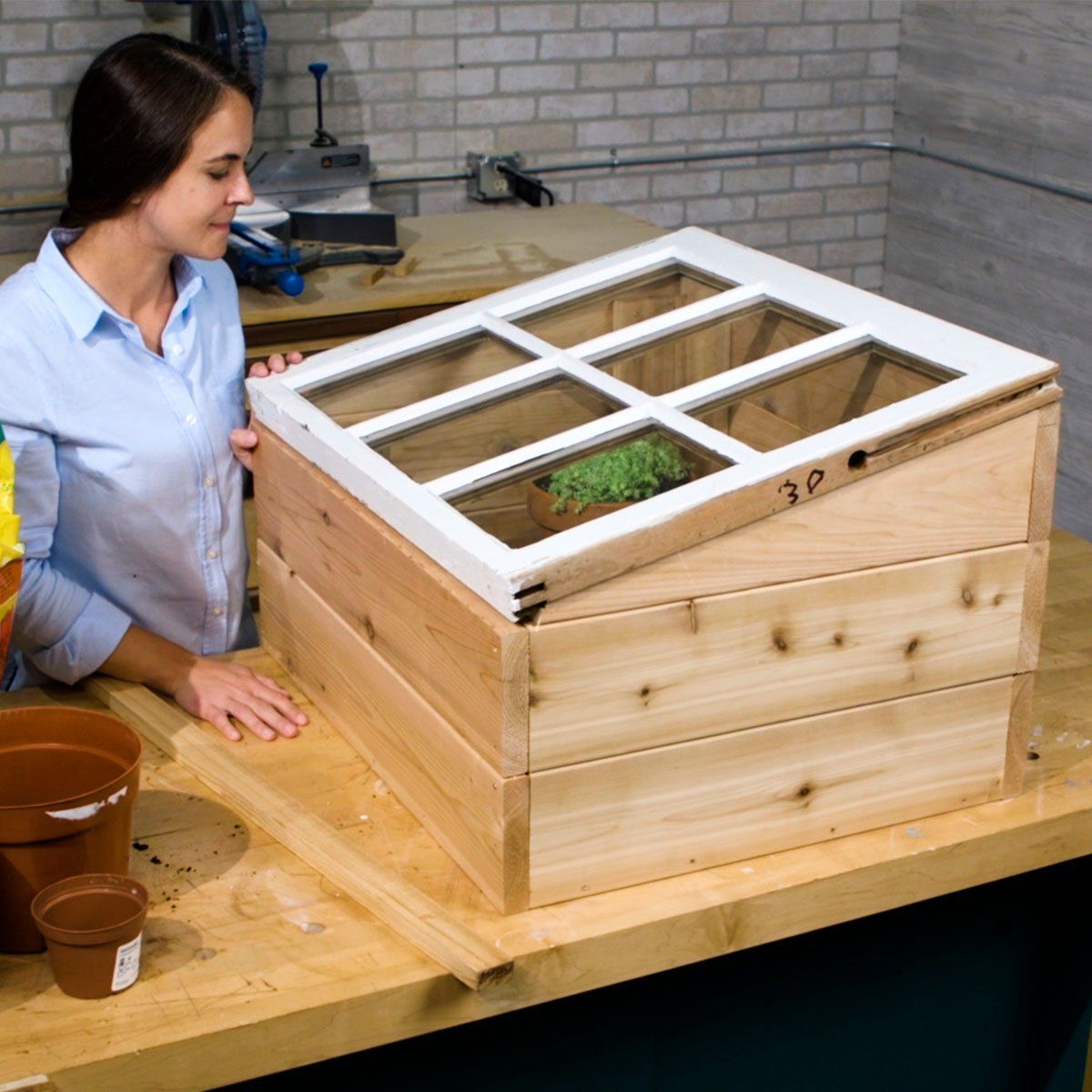 Here is another idea to use an old window to build a greenhouse. Build a wooden box, put potted plants inside, and close the box with an old window frame. If it has more pieces of glass, you can remove some so that the plants get both air and warmth. You can keep this in your garden, or your patio or even your garage.
4. Simple and Useful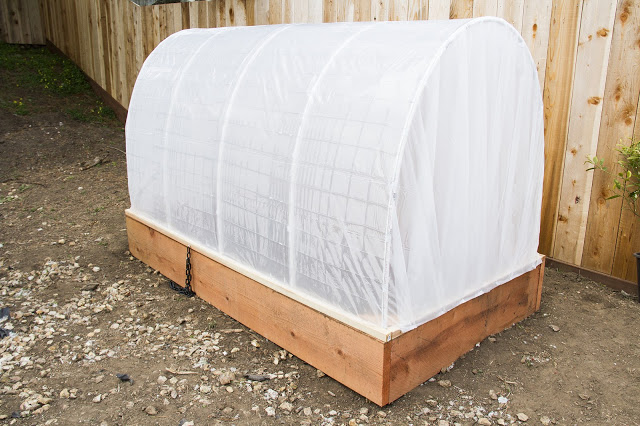 This simple and useful greenhouse garden is easy to make, and also cheap. Make a wooden frame, put dirt and soil inside, and plant some seeds. On the top make a round shaped metal construction and cover it with nylon. This will give a greenhouse effect and will still be small to move it around the garden.
5. House for Flowers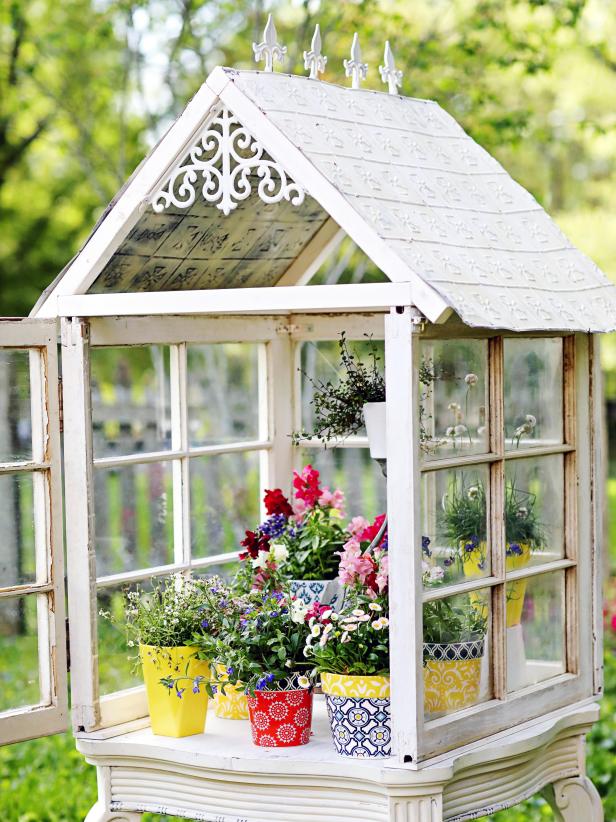 This cute little house will make a great decoration for your garden and a great house for your flowers. You can make it from old windows and a table to give it a vintage look. Put colorful flowers in colorful pots to look bright and shiny. The glass from the old windows will give a greenhouse effect and the flowers will be protected from the extreme weather conditions, especially in the rainy season.
6. Glass House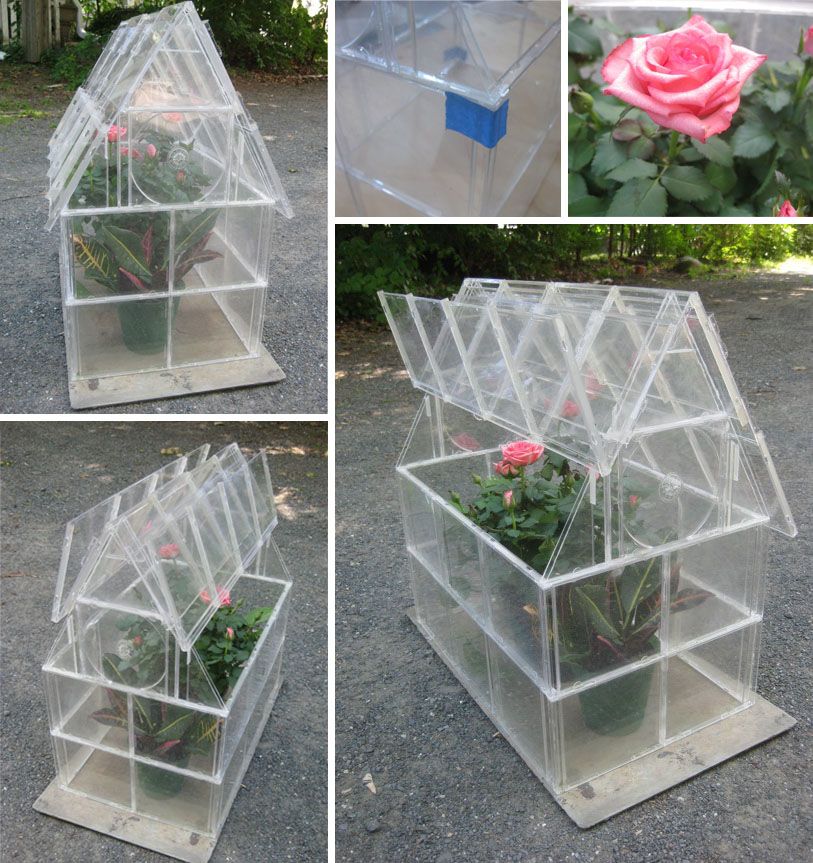 If you are a glass lover and have a small garden, this glass house is just perfect for you. Use smaller glass pieces, glue them together and create a beautiful home for your favorite flowers. Make the roof to open easily to give the flowers some fresh air and still keep it warm and moisty, while enjoying the beauty of the plants.
7. Modern Flower House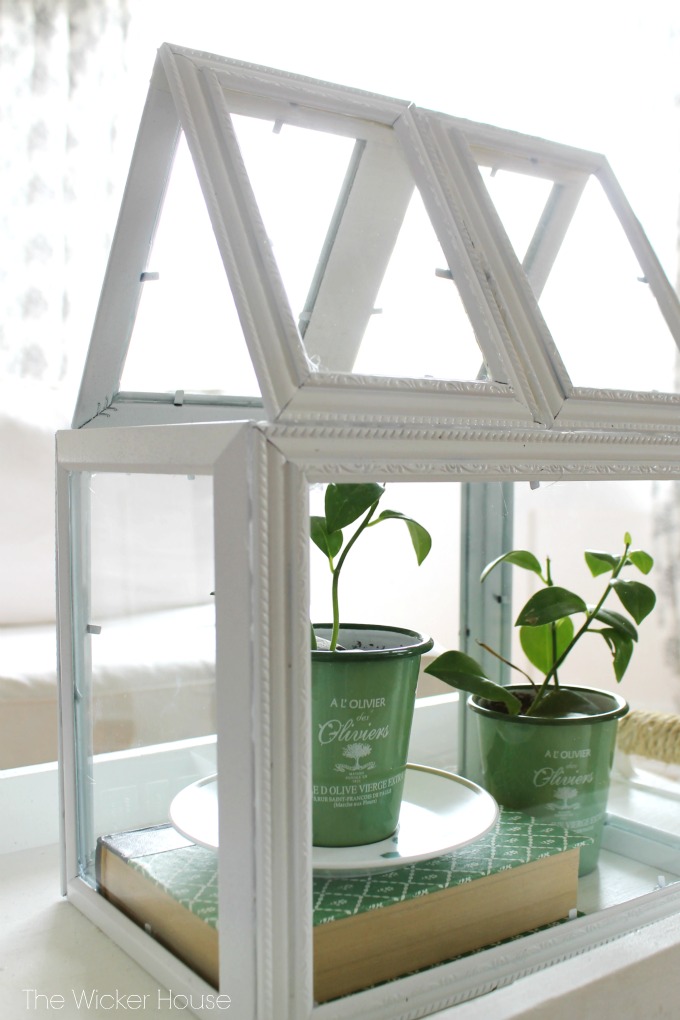 Do not throw away the old windows you just replaced. Use them to build this lovely new house for your plants. It will give them a great space to grow, and it will look cool in your garden as well. This lovely greenhouse can be put anywhere you wish: in the back yard outside, on the patio, or in the garage, even your own house. It is cute and fun every time you see it.
8. Rock the Greenhouse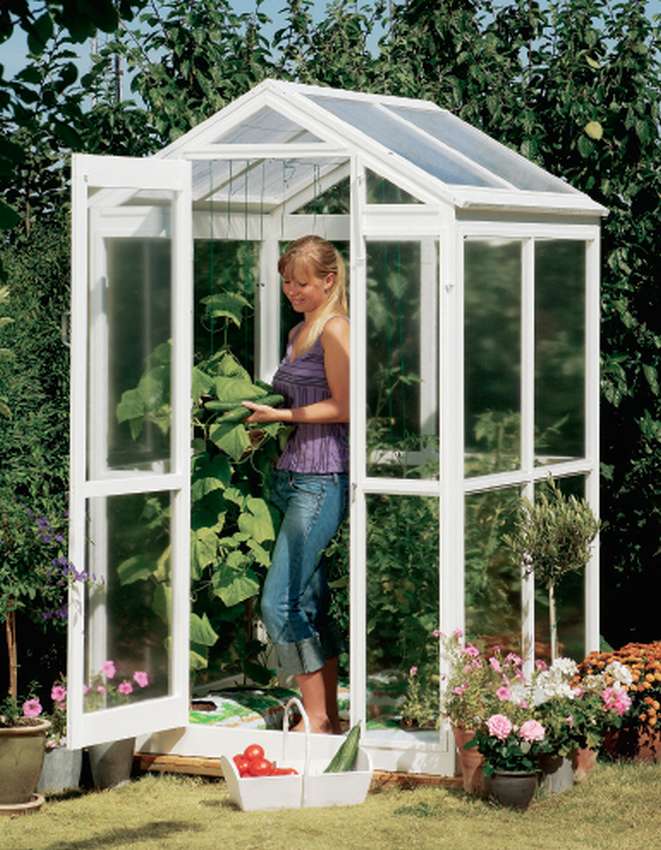 This greenhouse is suitable for larger backyards. If you need to cover your flowers and plants in the garden to protect them from extreme weather changes, this is the right thing to do. It is vintage, yet modern, space, but small. You can put it in the corner of the garden to look nice and cute, or near the sitting area to make it even cozier.
9. Multi-functional Greenhouse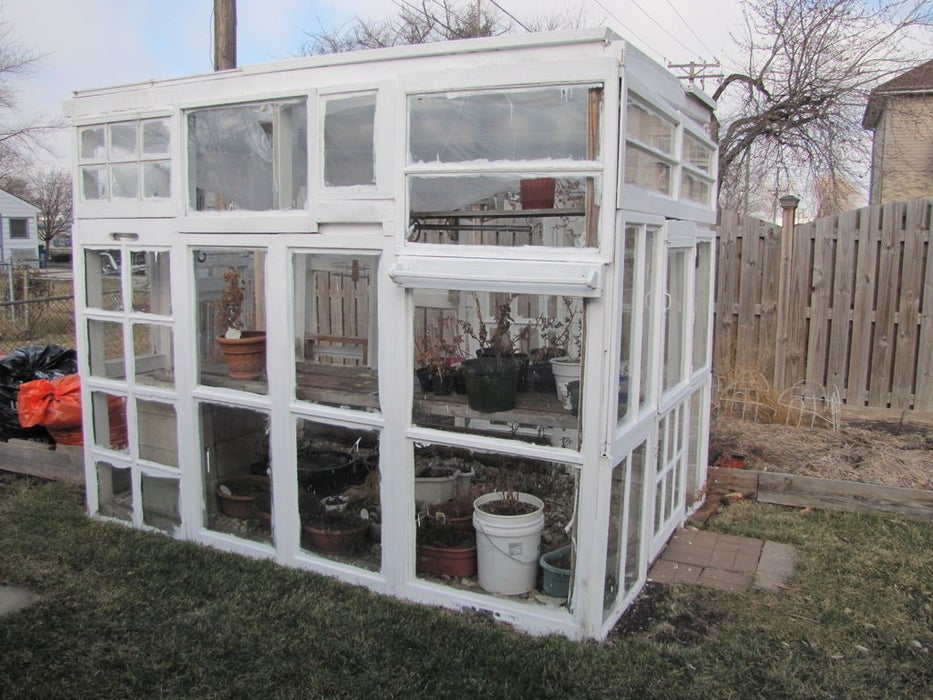 A greenhouse like this can be multi-functional for all your plants and gardening tools. It is suitable for the corner of the garden and it can save you space. The vintage look it gets from the old windows, gives it an extra charm.
10. Greenhouse Patio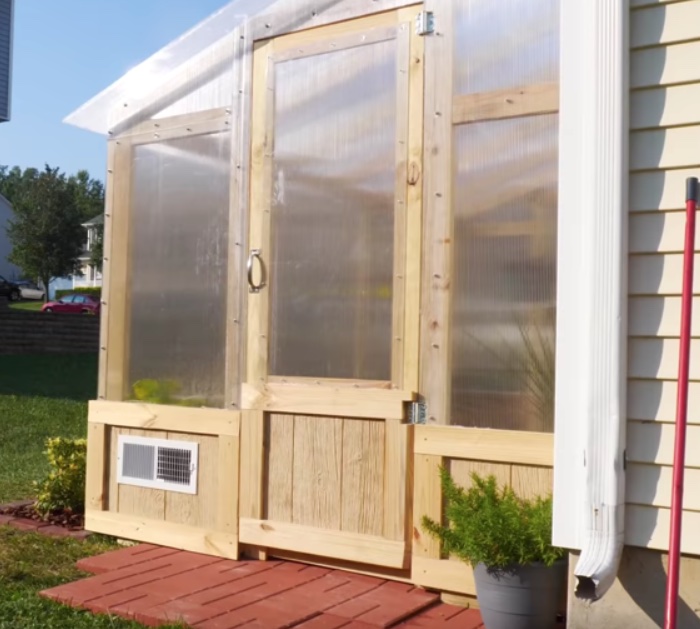 This greenhouse patio is suitable if your backyard is smaller, and you need to put it right outside the house. Build a wooden structure on the outside wall of the house, cover it with nylon sheets, make a door, and your greenhouse is ready. You have a semi-covered patio and a greenhouse all in one.
11. Den Greenhouse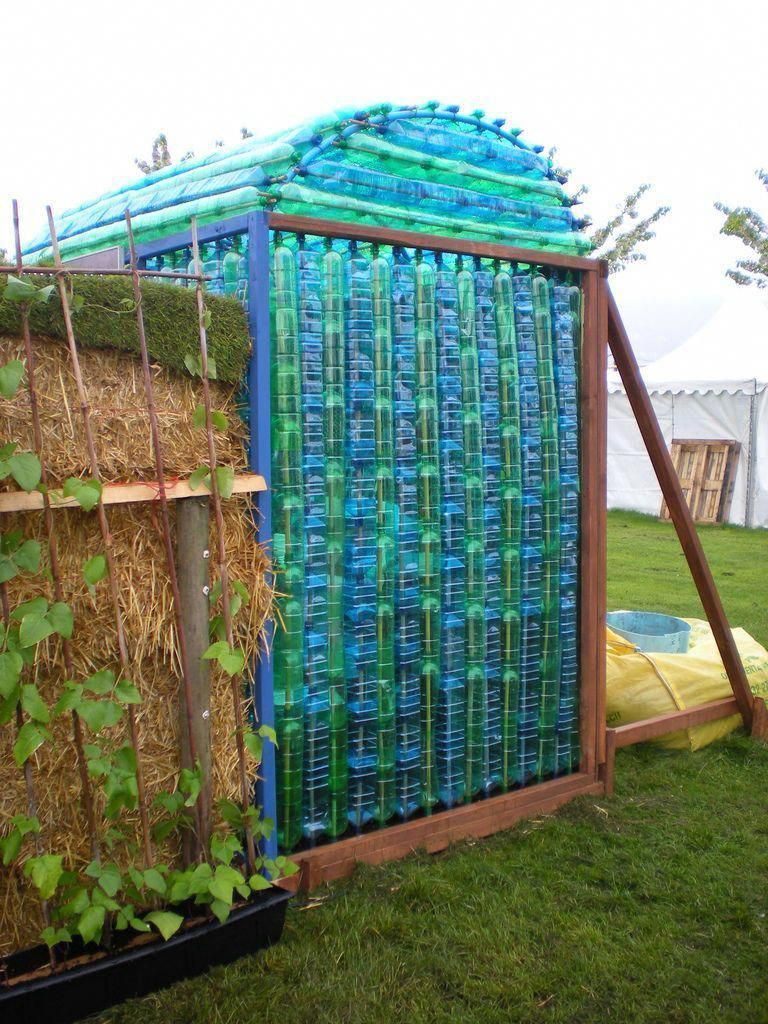 Here is another idea for a greenhouse next to the house. This den greenhouse is made of used plastic bottles instead of nylon sheets. With the wooden construction it could be attached to any place where you need to put the den. It will save you money and effort to grow your plants. The different colored bottles will give different light for different plants.
12. Greenhouse of Scraps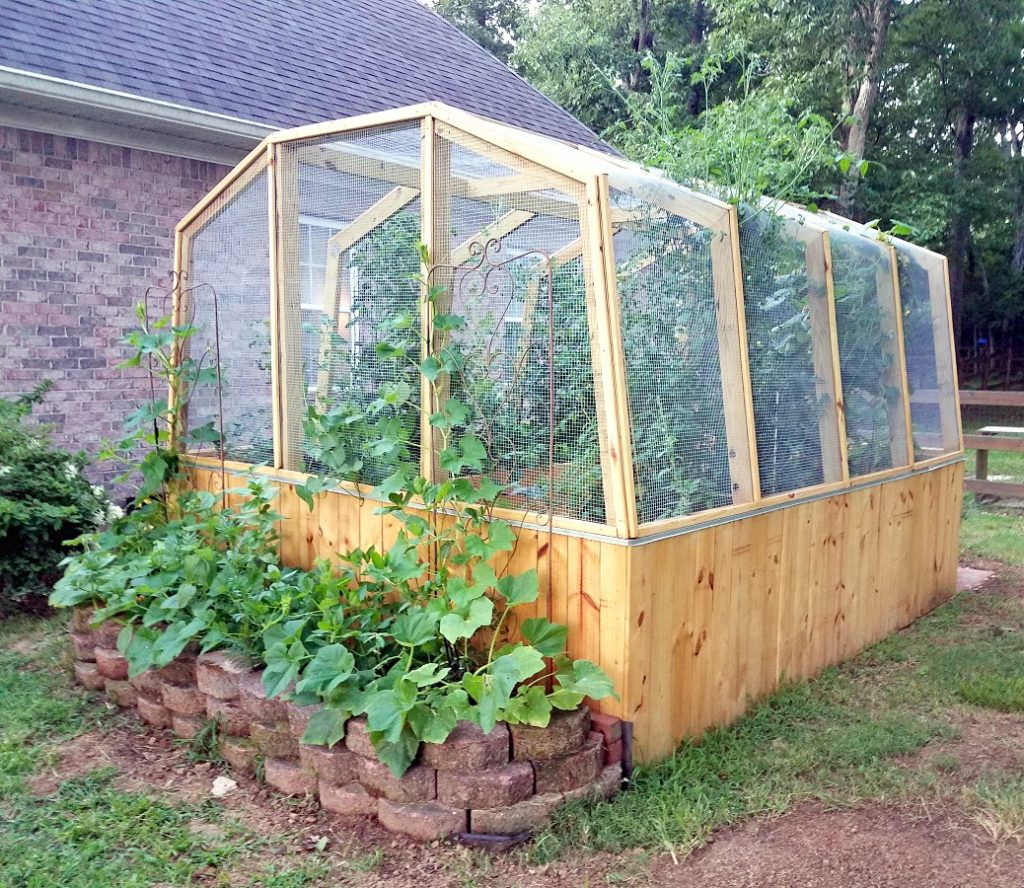 Suitable for large backyards, this greenhouse garden is made of scraps from other constructions. If you have scraps left from building your house or any other thing, don't throw them away, but use them to make a greenhouse in your backyard. Cover it with metal net to let the plants grow over it and use the sunlight they need. Decorate it with bricks as an additional place for planting. It will be a nice and cozy place for your favorite plants.
13. Small and Useful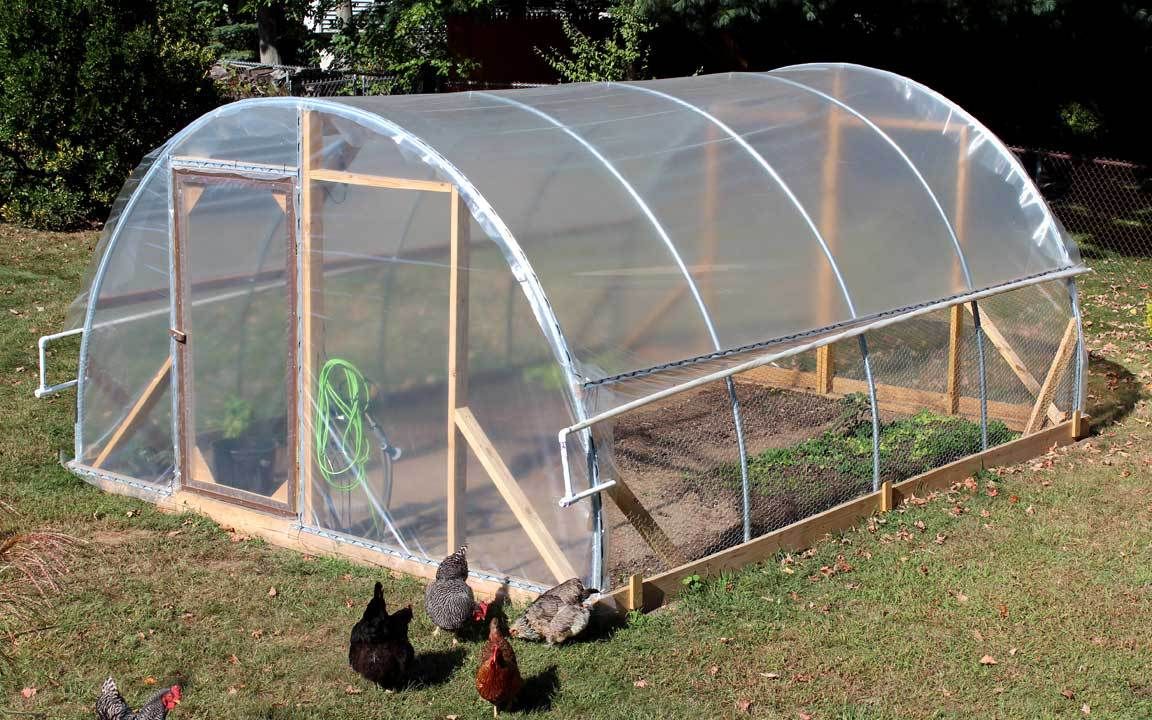 For a medium-sized backyard and a gardening lover, this greenhouse is the perfect pick. Place it in the back of the yard, make a wooden construction with doors on both sides, put spherical metal wands and cover it with nylon sheets. There will be enough place for your plants and your gardening tools.
14. Metal and Wood Greenhouse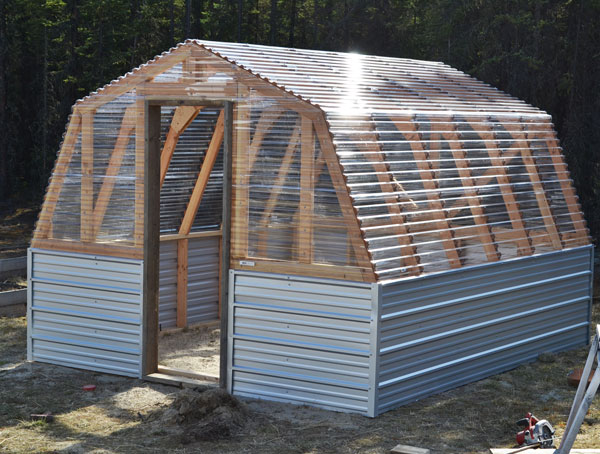 This is a little more complex greenhouse, made of metal and wood construction. It is suitable for medium-sized gardens, it doesn't take a lot of space, and is useful at the same time. Combined with glass cover, it will make a perfect greenhouse for flowers and home plants.
15. Sphere Greenhouse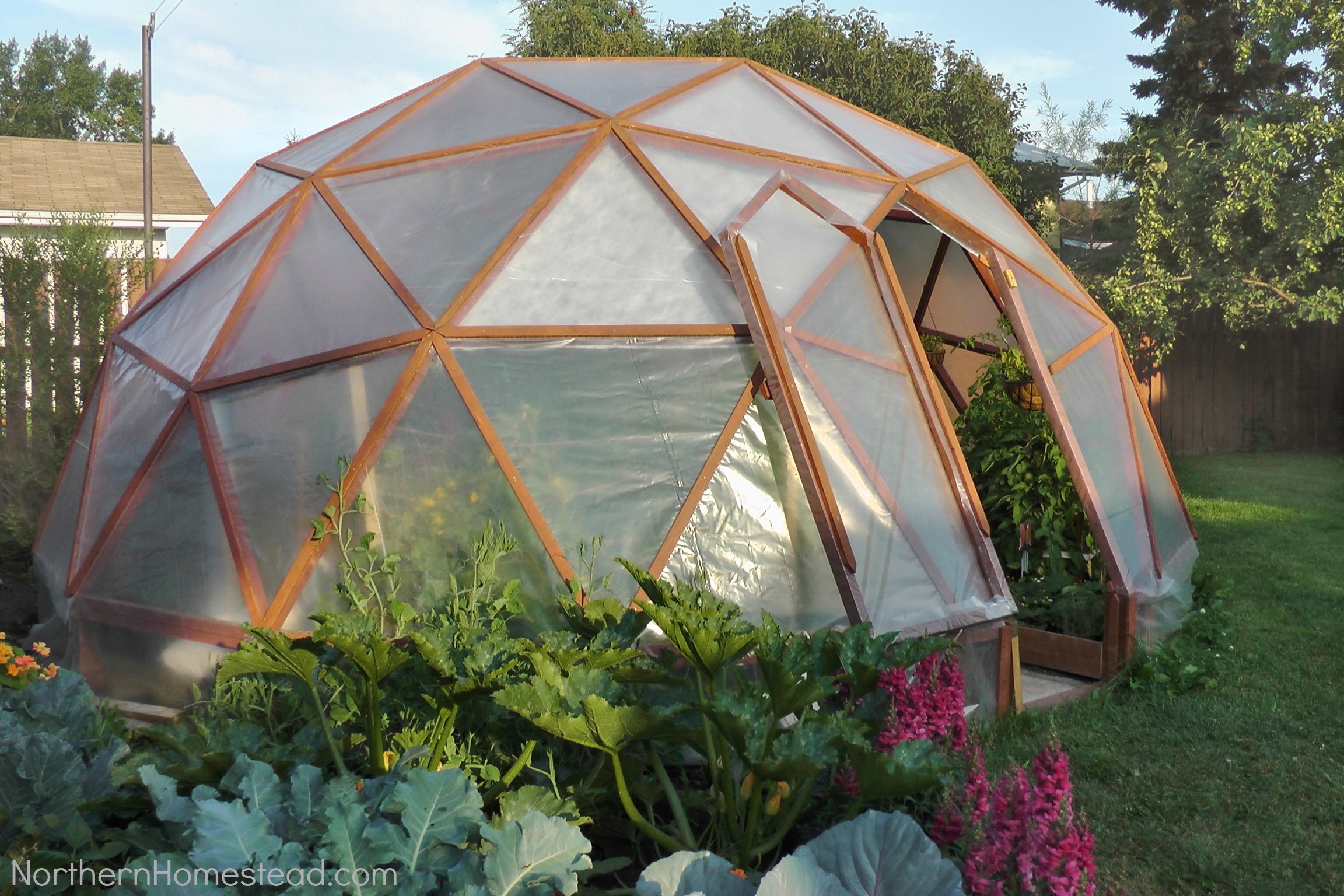 This interesting and modern greenhouse will give your backyard a modern twist with a cozy feel. Made of unusual wood construction and covered with nylon, it will perfectly decorate your backyard and be useful at the same time. To give it even more modern and sophisticated look, use glass covers.
16. The Art of Green-housing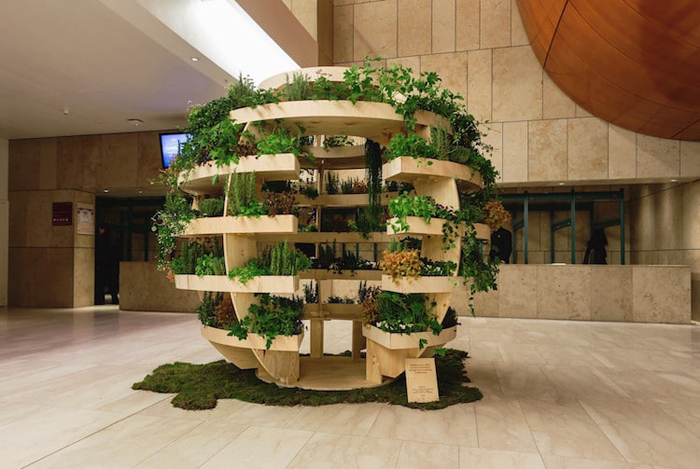 If you are a skillful and artistic person, making this greenhouse will be an easy project. It is made of wooden construction, resembling a sphere, where you can grow your plants. The inside of the sphere will be a cozy place for a morning coffee in the shade and warmth of your garden.
If you liked our ideas, or have your own, please leave a comment in the comment section below.