Everyone needs a place to hang their coat or hat, especially in winter. Our grandparents had great coat racks that were useful and tiny enough to keep everything organized in the corner of the small rooms.
Today's modern lifestyle brings much more clothes that require different type of racks. Either as wardrobes in the hallways, or big racks to hang coats, jackets and hats, they are the first thing you notice when entering a house or an apartment.  They can be messy or clean, but are always there right when you open the door.
However, the new trends today are more into recycling and reusing the old instead of buying new. This text below will show you how reuse something old and make it look fresh and new, how to recreate what was once something else into a new useful coat rack.
So, instead of getting rid of your grandma's stuff, recycle them and reuse them. It will save you money and give your home a vintage look with a modern twist. Here are some ideas how to do it.
1. Single Standing Coat Rack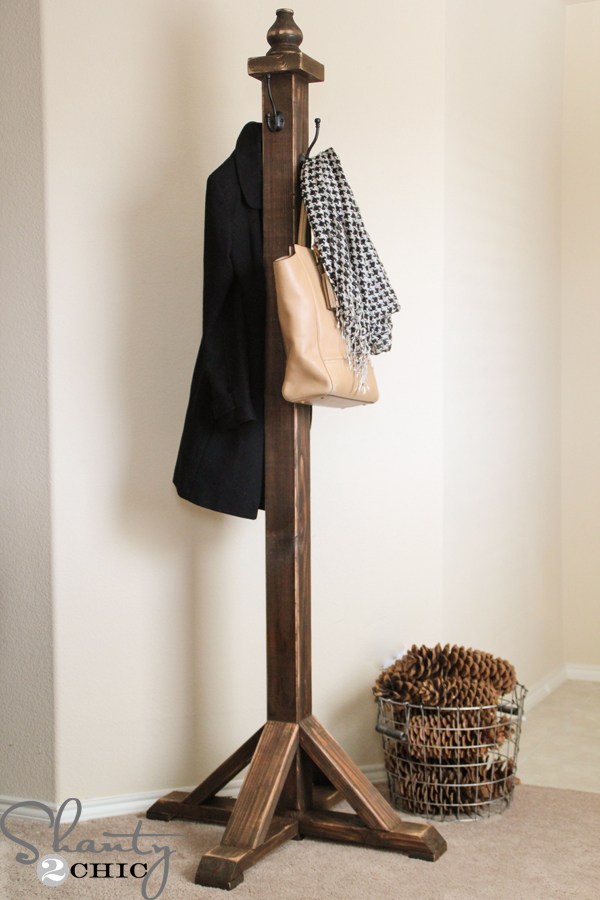 Recycle this old coat rack or make a new one yourself. You will need some wood and racks and some paint to complete it. It is easy and cheap, and your hallway and entrance will look vintage chic. Color it in a more bright color to give it a modern twist.
2. Simple Wall Rack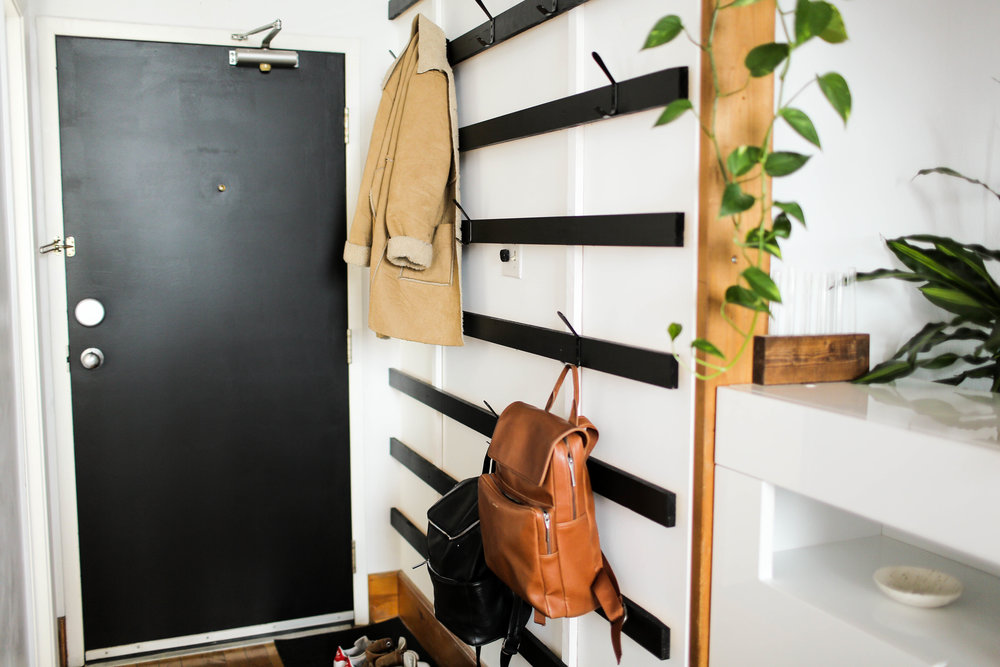 This simple rack is very easy to make. Take some wooden plates, paint them in the color of the door and put them on the wall. Add simple racks to complete the look. You can put as many as you need for all your coats.
3. Kids Rack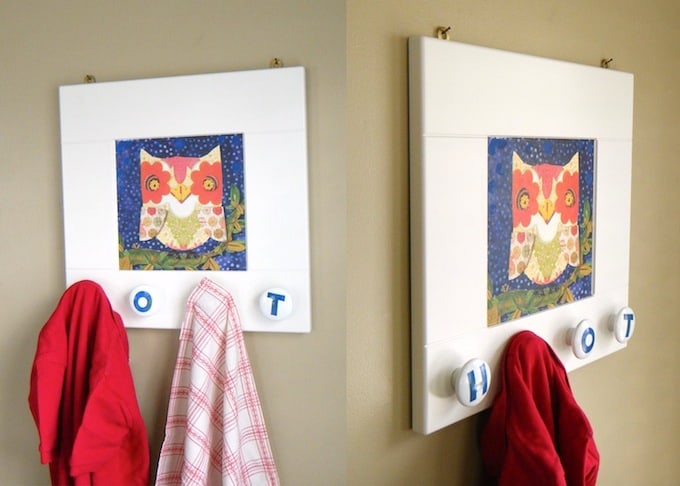 Have you just been replacing the cupboard doors in your bedroom? Don't throw away the old doors. Use them to make this beautiful kids' coat rack. Decorate them with a cute picture or painting, add some knobs and voila, your kids will have their own coat rack that Mummy and Daddy made just for them.
4. Modern Wood-rack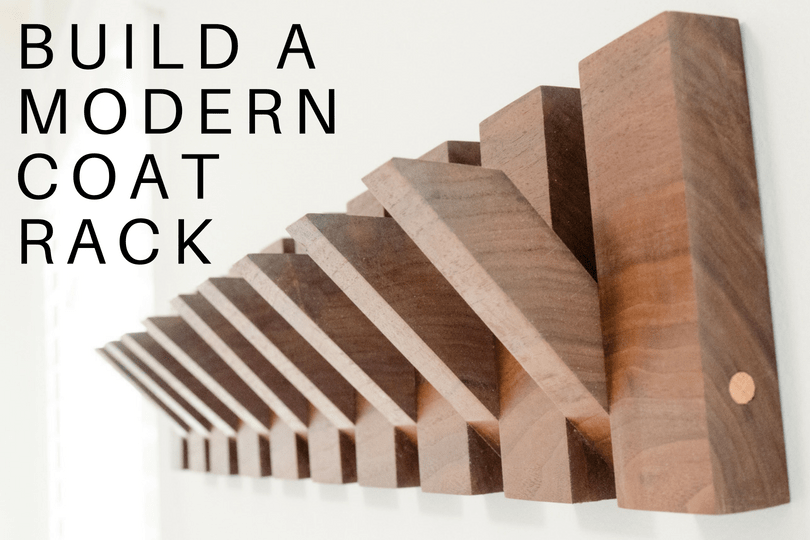 Want a bit more modern look? This wooden rack is just what you need. It is simple, yet ultra modern. Build it from walnut plank, cherry plank or oak to suit your style. It is compact and useful. Can you imagine something more charming than this?
5. Concrete and Wooden Sticks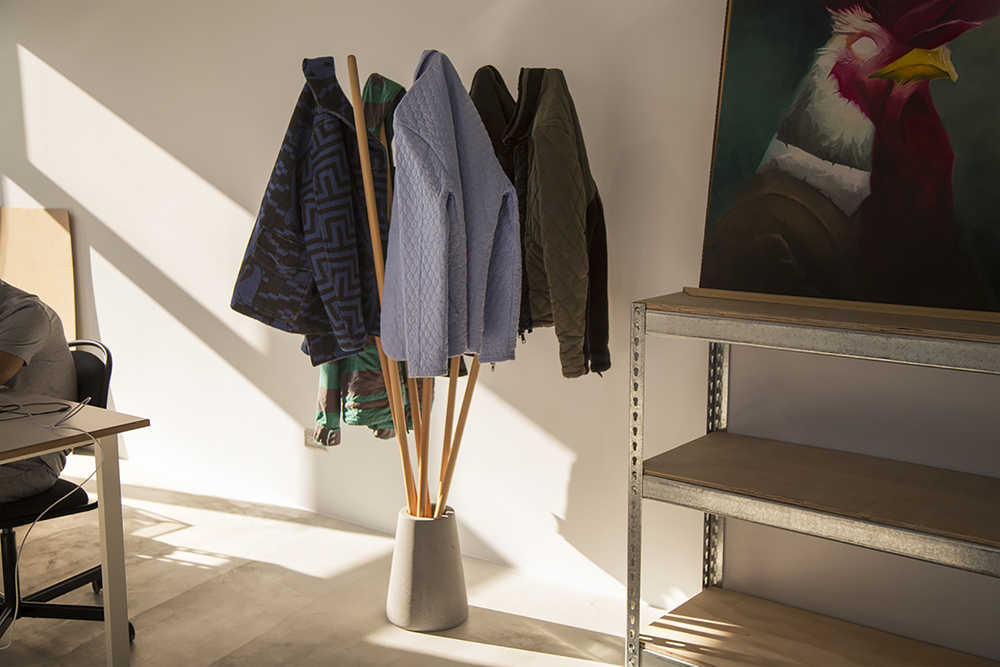 For an exclusively modern style, this coat rack is  just what you need. Make a concrete vase to serve as a base and stuck in it several wooden sticks to spread as spaghetti. They are very useful to hang your coats and hats. Place it wherever you feel is the right spot for this beauty.
6. Family Coat Rack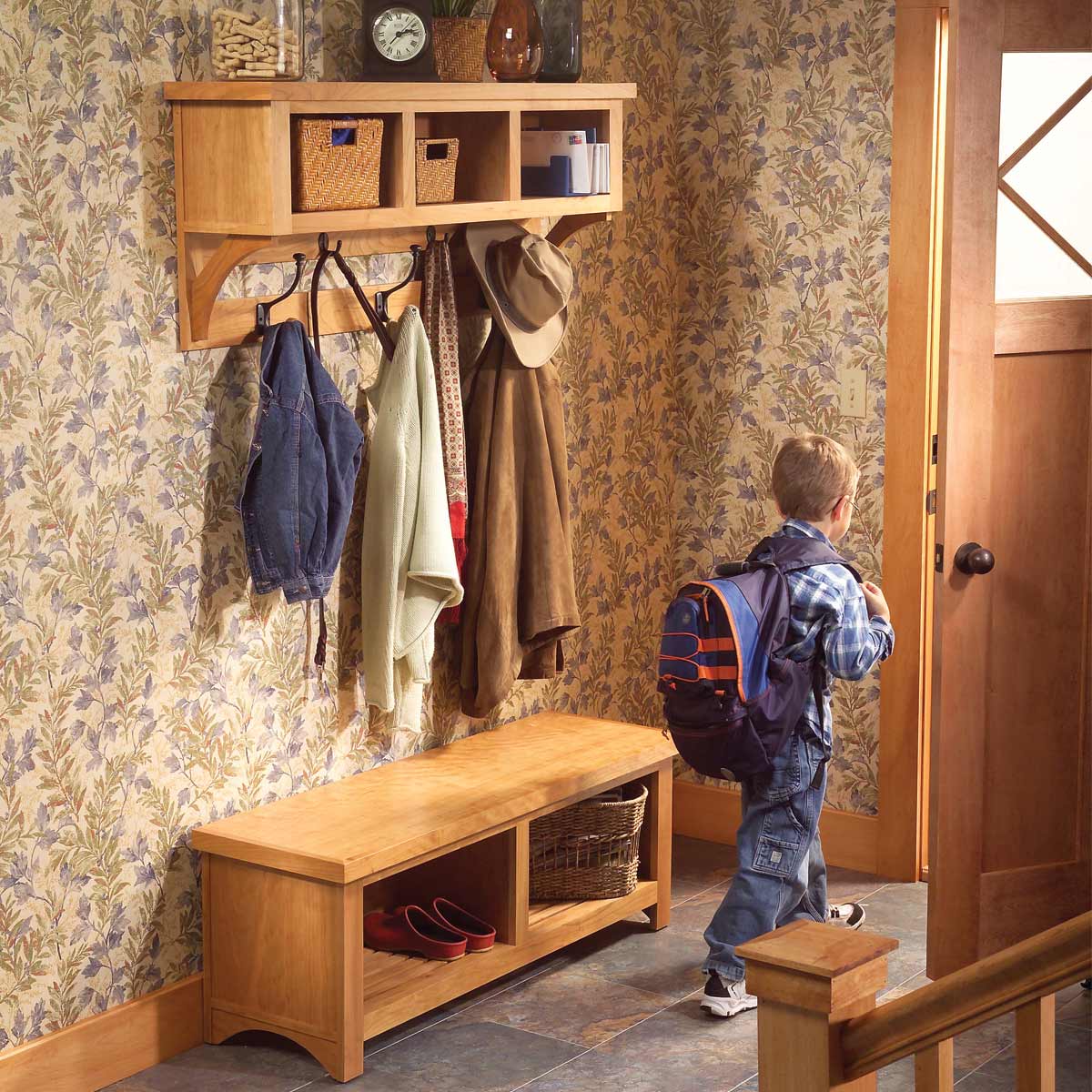 If you have a large family, here is an idea how to organize your entry hallway. Build this simple coat rack with a shelf and some boxes and Pair it with a shoe rack of the same style. It is simple, cozy and practical.
7. Vintage Coat Rack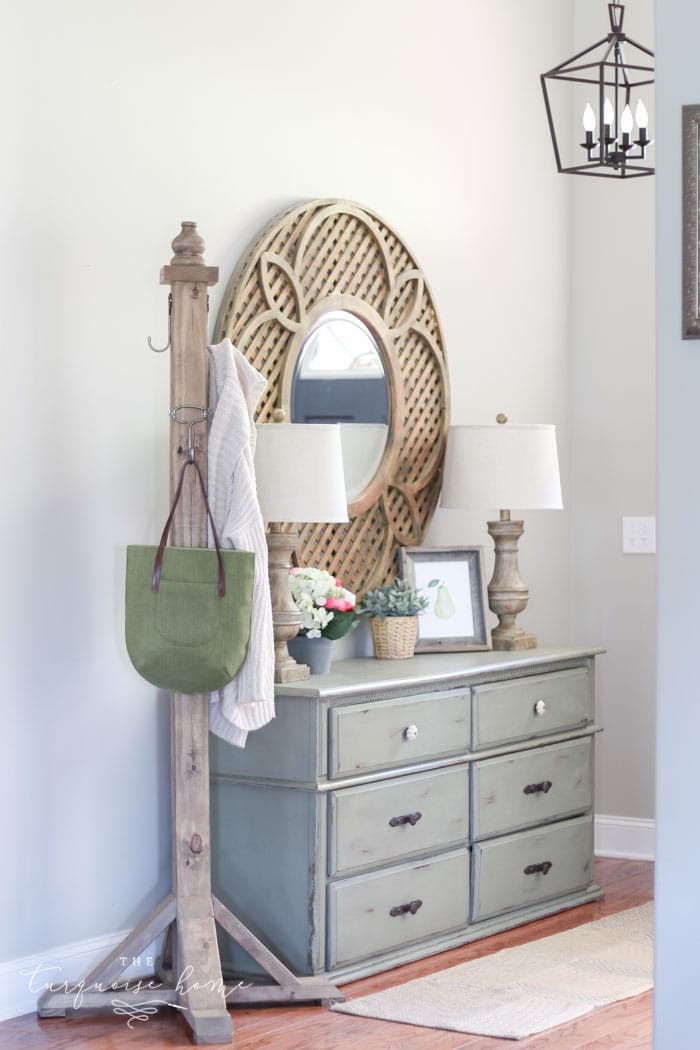 For the vintage lovers + crafters, this coat rack is just the thing. it is made of oak wood and metal knobs, and painted with a colorless coat with vintage style bottom. Put it next to your vintage drawers and mirror to complete the look of your entrance hallway.
8. Hair Saloon Coat Rack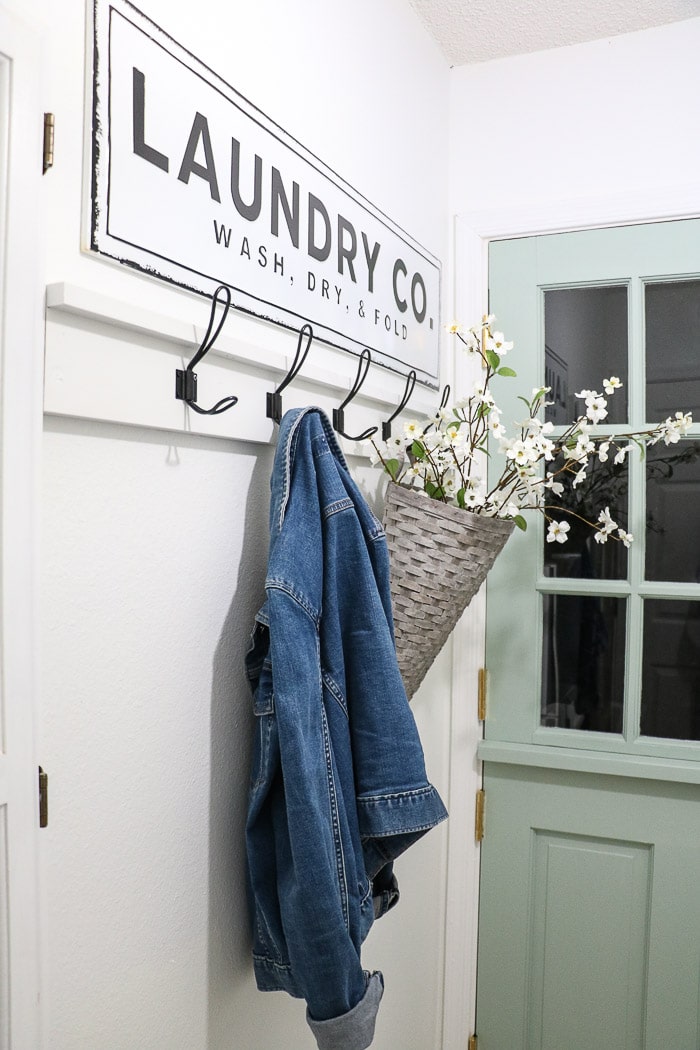 A simple white coat rack like this is perfect for hair or nail saloon. It is simple, elegant, and practical. Put it behind the entrance door or near the exit for more convenience. It is cheap, yet long-lasting.
9. Don't Lose It, Reuse It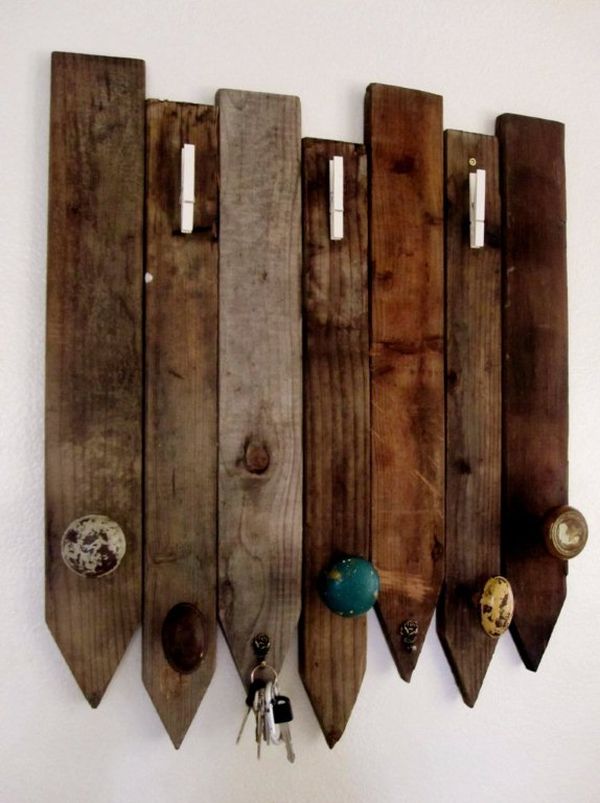 Coat racks like this will save you space and money because they are made of old wood planks. So, if you tore down the old fence, don't get rid of the good planks, instead, use them to build your unique coat rack. It is great for your weekend or farmhouse or your vintage style home. Adding different knobs will make it even more interesting and cool.
10. Wood-planks Entryway Locker System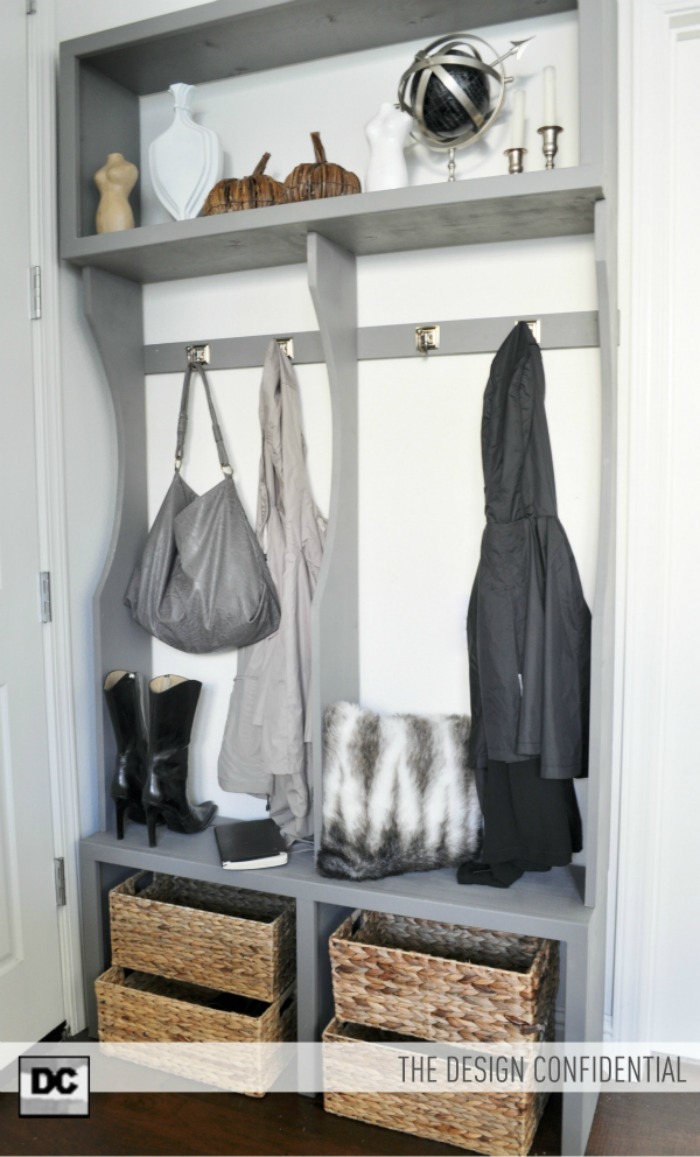 Those of you struggling with a small entryway, solve the problem with this locker system that doesn't take a lot of space and is still very practical to keep things organized. With the shelves on the top, the racks in the middle, and the boxes at the bottom it is perfect for small spaces. Everything will fit in and your room will look clean.
11. Wood Rack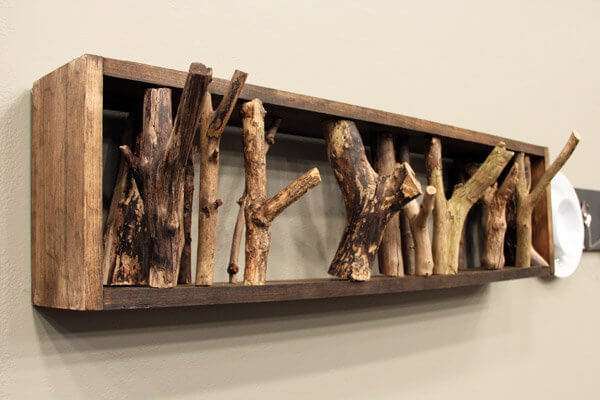 If you live in the woods or a far-away farm, you can easily make this coat rack out of wood found around the yard. Make a hard wood frame and stick the pieces of wood in it so that the branches stick out to serve as racks. It is interesting and fun, yet cozy and warm.
12. Industrial Coat Rack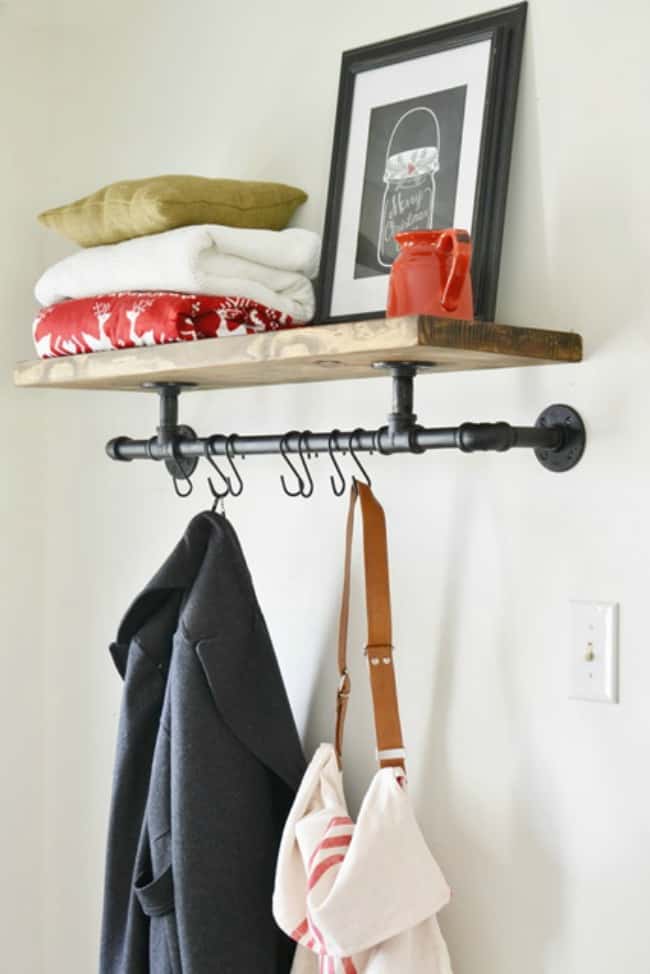 This coat rack is made of an old industrial metal tube. Paired with a shelf on the top, it is perfect to express your trendy style and your true practicality. Completed with simple hand-made racks is perfectly placed right next to the door to save space and keep things organized.
13. Simple, Yet Modern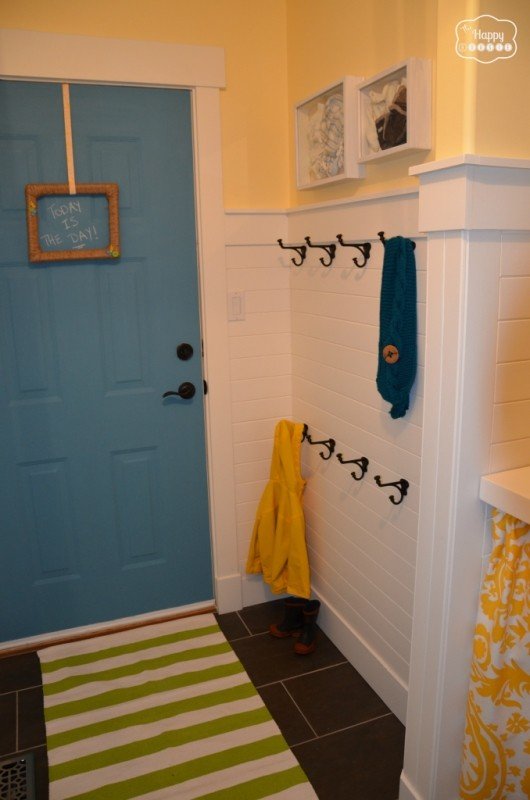 This simple, yet modern coat rack is multi-functional. You can put it in different rooms and give it different purposes. It is made of horizontally placed planks, painted white and paired with black racks to give it a contrast. Put top and bottom row of racks to bring it closer to the children.
14. Repurposed Coat Rack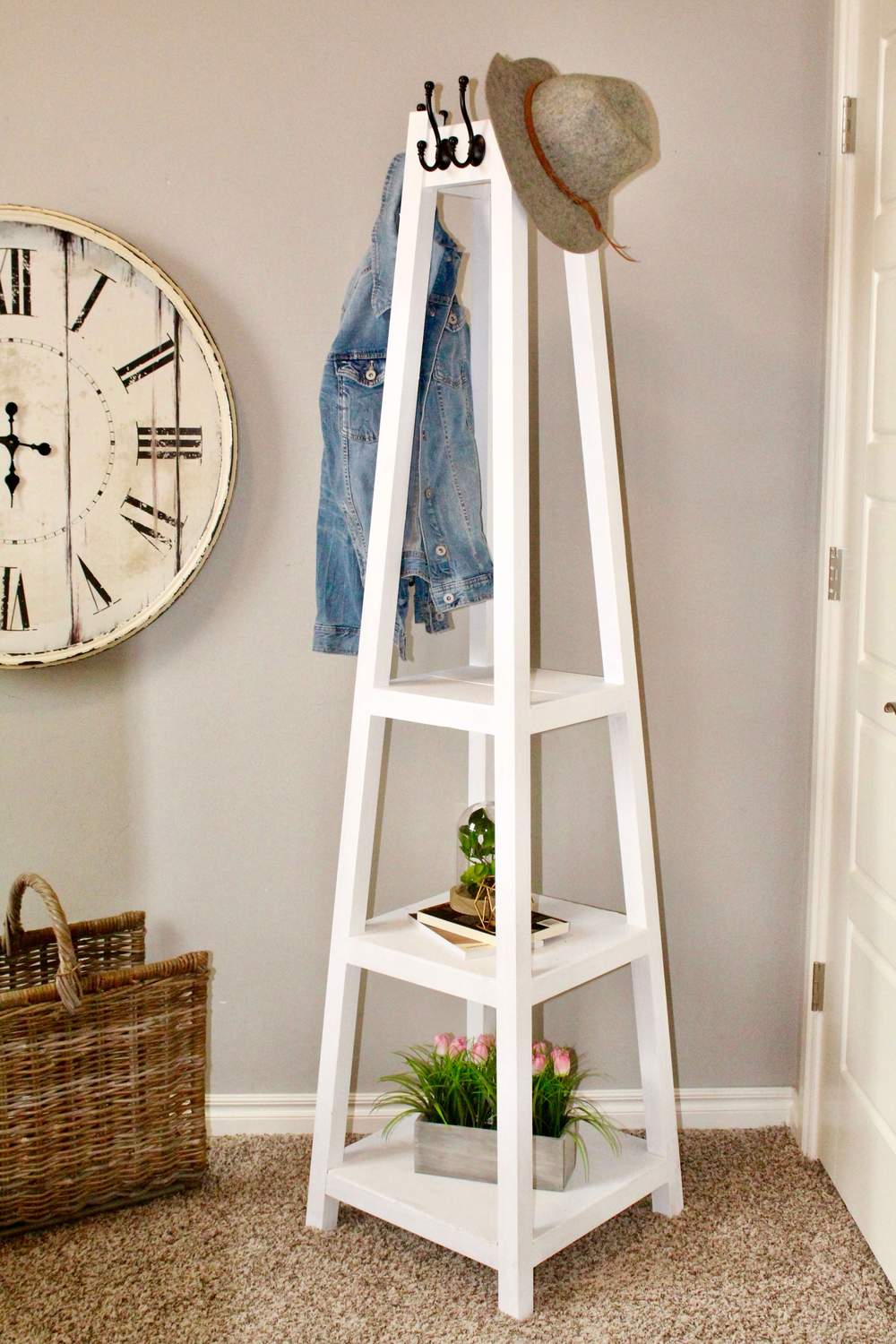 This coat rack can be both a plant stand and a coat rack. initially planned as a plant stand, it now turned to be a coat rack as well. Simply add racks at the top to hang your coats and hats, and use the extra wood on the top as a hanger. It is both useful and cool.
15. Minimalist Simplicity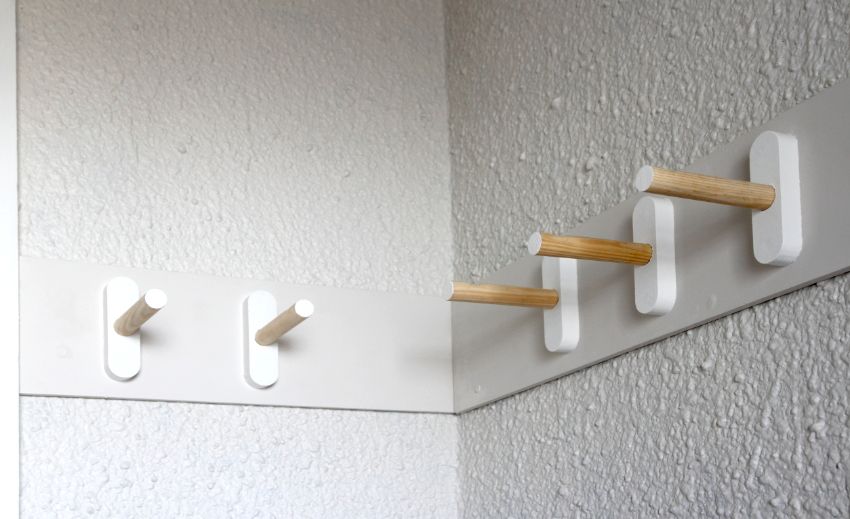 This minimalist coat rack will save your space perfectly and make a very practical item. Made of simple wood plank with wooden sticks as knobs, it is perfect to fill in your corner. Paint it in white or vibrant colors to give it a modern twist.
16. Pallets Coat and Shoe Rack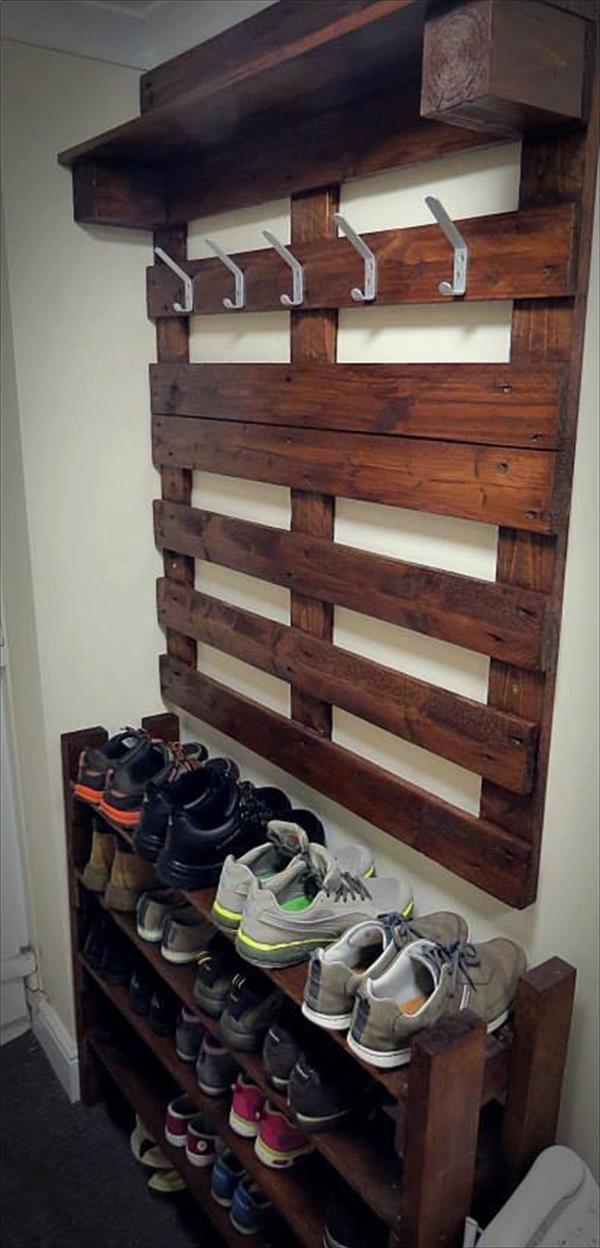 Reuse the pallets to build this cool coat and shoe rack. Paint the pallet in the color you want, put matching racks, and mount it on the wall. You can make a small shelf on the top to make it even more practical. Pair it with a shoe rack of the same style.
17. Simple, Elegant, Stylish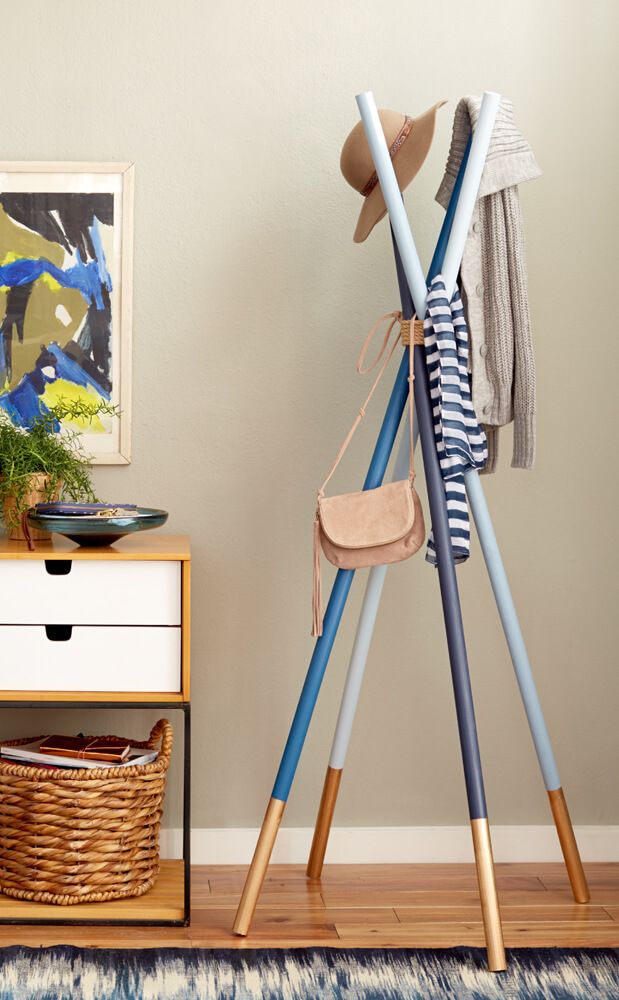 This stylish, simple, and elegant coat rack is made of sticks tied together near the top. Although it resembles an Indian tent, it is very practical and modern. It is easy to make and doesn't cost a lot. Young people will love to have it in their living room.
18. Old Wood Rack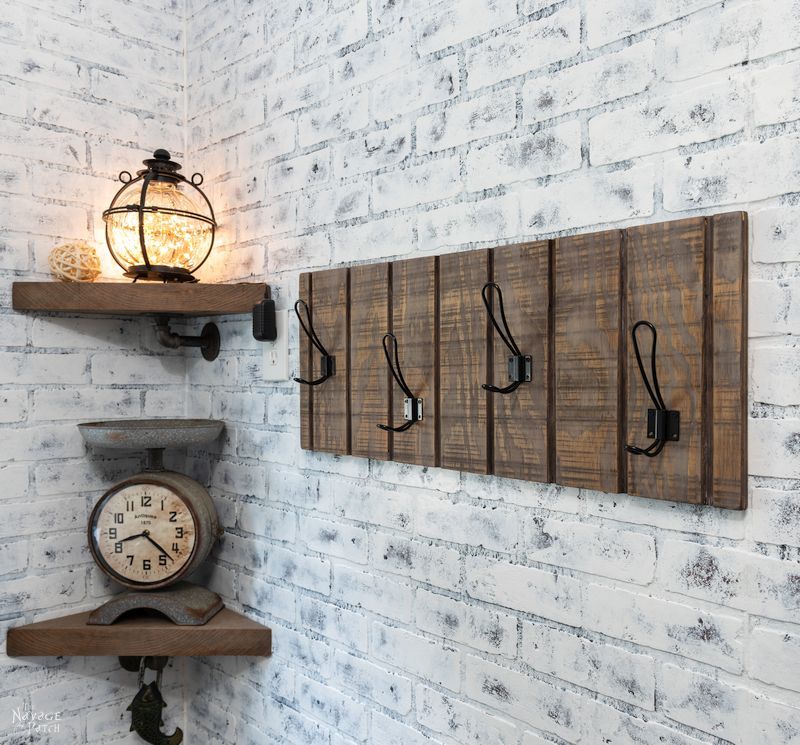 Here is an idea for a simple old wood coat rack. Take a piece of wood, refurbish it and put metal racks to complete the look. Mount it in the entryway to put it in order. If you pair with other old decorations, it will glow.
19. Pallet Coat Rack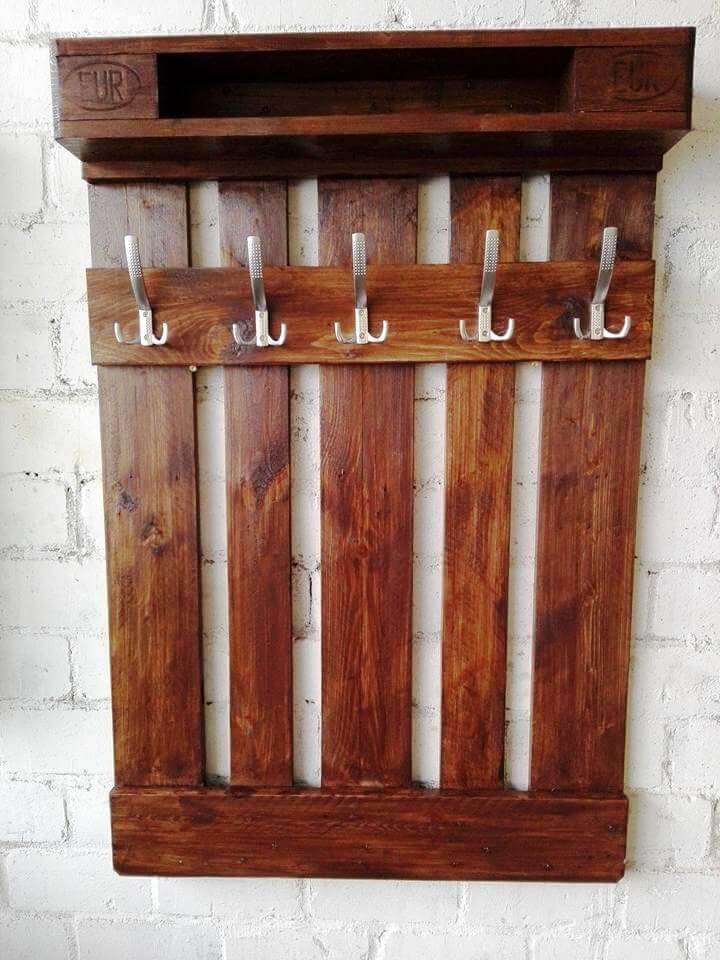 This is the easiest coat rack to ever make. All you need is a pallet and some paint. Take the pallet, paint it in the color you want, put knobs, and mount vertically it on the wall. Simple, stylish and cheap is all you need.
20. Letter Coat Rack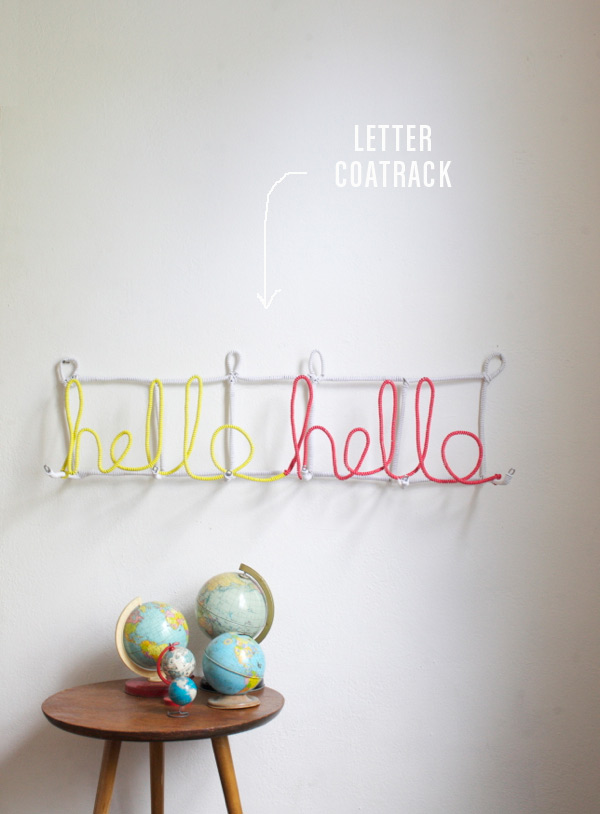 This is an interesting idea for a coat rack in kid's room. The letters made of wire and painted in different colors are just what kids love. Put their names on the rack, write their favorite words and let them enjoy their kingdom. As for you, it will be easy, cheap and fun to do it.
Did you like our ideas? Have some of your own? Let us know in the comment section below.