Fans recognize Billy Gardell as the fat policeman from the TV show Mike & Molly. He portrayed Chicago police officer Mike Biggs in the show which made him as popular as ever. Billy also had a recurring role as Billy Colivida on Yes, Dear and appeared in several episodes of My Name is Earl. But Mike & Molly is what made him famous.
Looking at the former fat policeman now, Billy has shed a significant amount of weight. You can easily find a pant size before and after picture of Billy. And that is all you need to understand how much weight he lost. So, let's talk about Billy Gardell's weight loss journey.
Born in Swissvale, Pennsylvania as William Gardell Jr, he attended Winter Orange High School in Orange County, Florida. As a child, he moved to Florida with his mother and younger siblings following their parents' divorce.
Speaking about his career, Gardell says he was heavily influenced by Jackie Gleason, as well as John Candy, John Belushi, and George Carlin.
But his grandmother was the one who supported him to become an actor. She told him when he was 8 years old that he could be a comedian.
How much weight has he lost? Let's see.
Billy Gardell Weight Loss Journey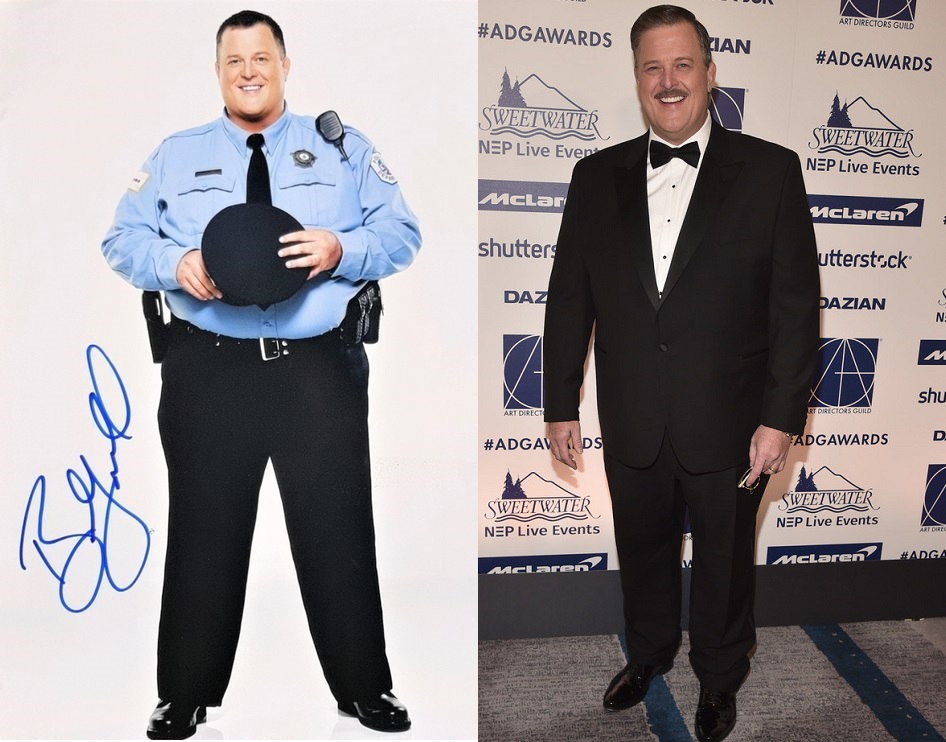 Actor Billy Gardell has made many laugh in his prime. But there is one part of his past that is no laughing matter. And that is his weight. Yes, we loved him as Mike Biggs in Mike & Molly, portraying a fat and funny police officer. But those pizza-based comedy jokes are no fun when your health is on the line.
There is fun irony in his career. Billy appeared in the American sitcom Bob Hearts Abishola, where in one scene, there is a slight distraction taking away from how rapidly he falls in love with his nurse. And that is following a mild heart attack.
Following the mild heart attack, Bob tries to become healthier and live a healthy life. And that is after he falls in love with the nurse Abishola. There is an irony that his character could reflect the man portraying it.
How It All Started?
Billy weighed more than 350 pounds at one point. In an interview in 2011, the Hollywood actor said that he grew up fat. He also revealed his eating habits were a struggle. On some days, all he wanted to do was roll around in pizza.
But similar to the character he played in Bob Hearts Abishola, he had a medical condition that changed his view on life. Gardell was diagnosed with type 2 diabetes. That is when he decided to begin working with a trainer on fitness goals and a nutritionist to help him with a meal plan he could follow.
Billy Gardell's weight loss journey began more than 10 years ago. He was much heavier before appearing on Bob Hearts Abishola.
Looking at him today, it is clear he has managed to shed several pounds.
How Much Weight Did He Lose?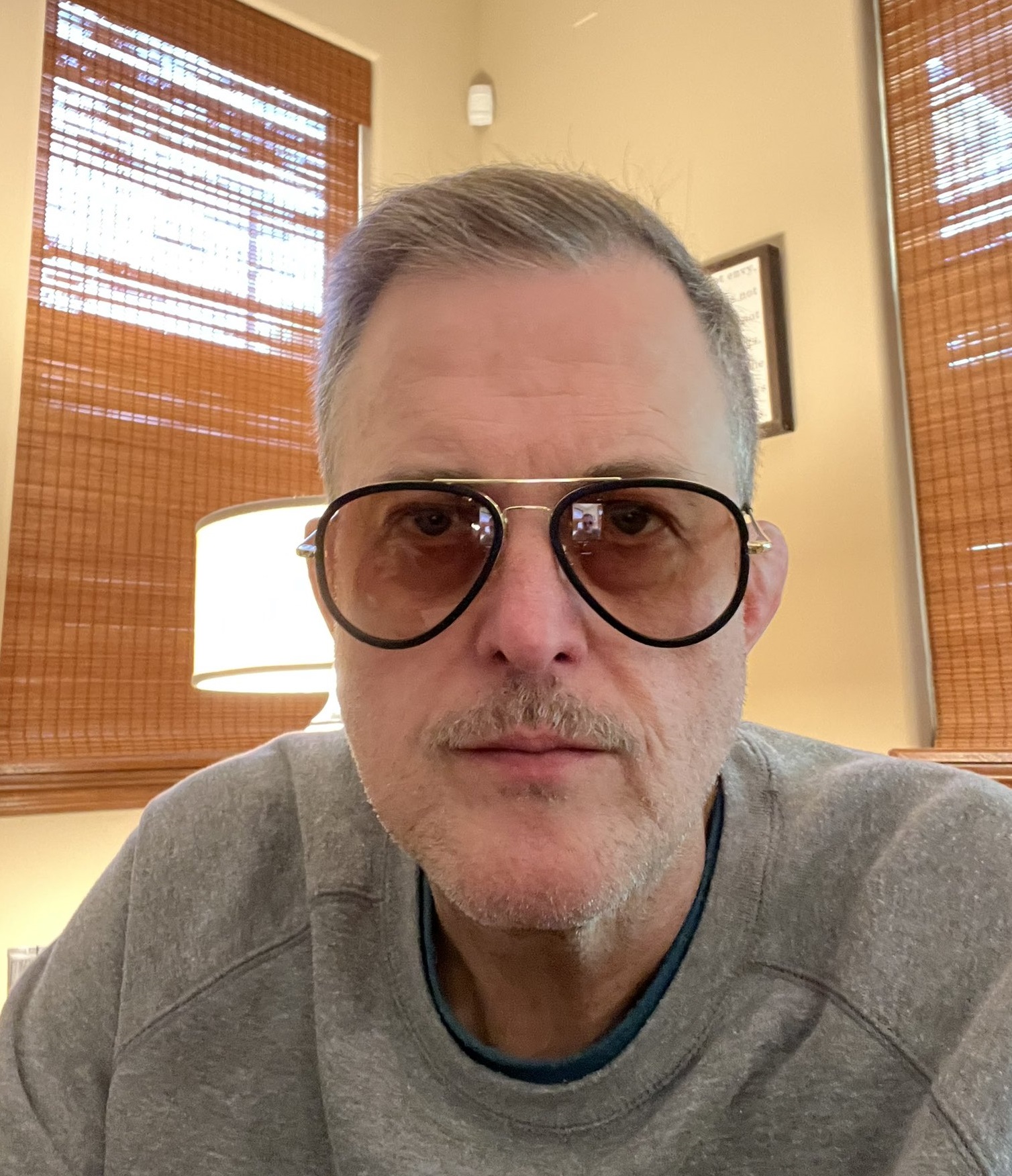 Nowadays, Billy weighs around 200 pounds, which is 150 less than at his peak. He still wears large pants, but nowhere near the pants, he wore in Mike & Molly.
Many viewers of the CBS sitcom Bob Hearts Abishola notice the difference. And while many movie studios and television studios hired him because of his large weight before, he now gets other roles as well.
How Did He Lose Weight?
There are many rumors about a Billy Gardell weight loss surgery. But that is not true. He didn't undergo any surgical procedure to lose weight. Contrary to rumors that he is sick or went under the knife, Billy lost weight the natural way.
He dropped pounds by eating healthier food. During one stand-up show, he admitted weight loss is still a struggle for him. Exercising and following a healthy meal plan is something he sticks to every day.
He also took a medication called Ozempic to help with his type 2 diabetes and weight loss transformation. But most importantly, he made changes to his diet and exercise.
Bill Gardell Weight Loss Secrets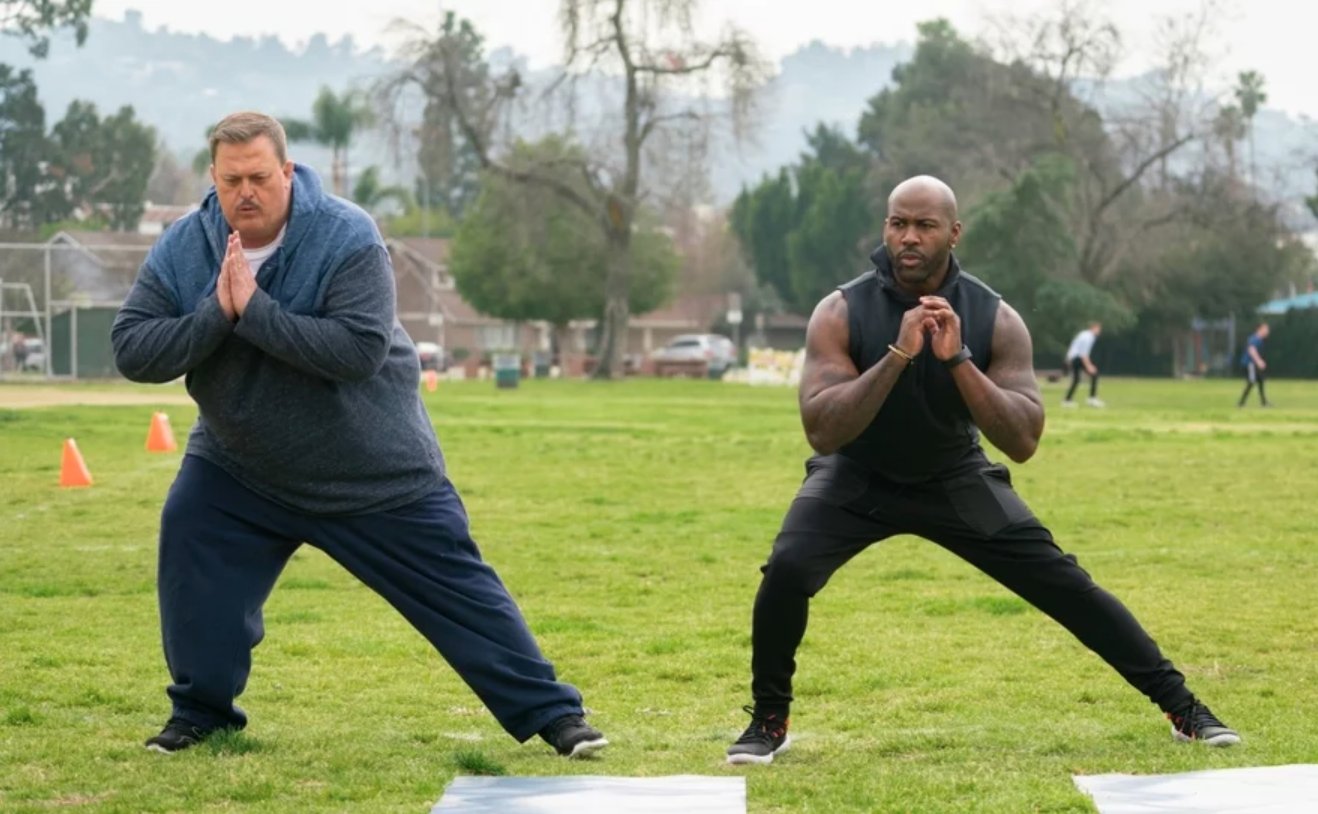 Let's talk about some of the ways Billy lost weight. We mentioned a healthy diet and exercise, but let's try and explain it deeper.
New Meal Plan
Billy's new meal plan included cooking healthier food for himself. And that really is the key. When you cook for yourself, you look for healthier ingredients. He also cut out soda, barbecue, and pizza from his diet.
It was hard for him in the beginning because he had to give up on the food he loved. Eventually, he had to tame his desire for food and unhealthy meals.
His new diet consists mostly of vegetables, lean meats, and carbs like oatmeal and rice. He doesn't count calories but keeps his portions small. The famous actor also avoids white bread and rice at dinner because they cause spikes in blood sugar levels.
Some of his favorite recipes include mixed vegetables and chicken stir fry with brown rice, smoked salmon with lemon juice, and oatmeal pancakes with blueberries.
See Also:
Seeking Professional Help
When you weigh as much as Billy did, it is not easy going on a weight loss journey. So, William Gardell had to seek professional help.
In his weight loss journey, he employed the services of a dietician, a personal trainer, and most importantly, a therapist.
Some days, all he wanted to do was roll in pizza. But this is where his life coach helped him stay motivated and determined to manage his diabetes condition. Billy admits hiring a life coach helped him with mental switch and reduced stress in his life. Most importantly, a professional can help clarify your goals and identify the obstacles that hold you back.
Exercise
Last, but not least, Comedian Billy Gardell had to change his exercise routine. He hired a professional trainer, Craig Ferguson. In one interview, he said, "I got a trainer. It's this little Russian guy named Kristi. He is really stocky and just no emotions, which I respond to."
The comedian easily recognized the importance of being active. In the beginning, he started walking around his neighborhood for 20 minutes per day. The famous actor says people should focus on an exercise routine for their type of lifestyle.
Because he fought diabetes, he choose exercises that help with weight loss. Some of them include cycling, weight training, interval training, swimming, and yoga.
He trained with a professional trainer to build resistance, increase his core strength, relieve stress, relieve depression, and burn more calories.
And that is not an easy task to do.