The late-night host in December 2021 said that for the first time, the weight that he lost hadn't come back. And that is quite important when you want to lose weight. Let's talk more about James Corden's weight loss journey and experience.
The famous host, who is also a WW ambassador, revealed that he lost 28lbs in 2021. He talked People magazine, revealing, "I am down 28 pounds since the start of the year, and for the first time, the weight I've lost hasn't come back. It's game-changing and I feel incredible."
So, no more yo-yo dieting for James. He has finally found a weight loss plan that works. He joined Weight Watchers, now known as WW ambassador in January 2021. By the end of the year, he managed to completely transform his life and body.
Saying he kept off the weight, Corden told People, "Let me tell you — WW really works". He praised the new Personal Points program. This program creates an eating plant that more closely aligns with each member's eating habits. The program also helps with workout habits, helping any client learn how to eat and live healthier in a way that is manageable.
How Does His Plan Work?
Speaking about the new plan, Corden says it was individually tailored to suit his needs. He used it to learn "how to eat and live a healthier way that is manageable".
James rose to fame for playing overweight teenager Jamie in the ITV drama series, Fat Friends. He was always overweight. But now, he found a way to manage his weight.
Speaking in an interview with People, he explained that "he now understands healthy eating is a way of life as opposed to a temporary solution".
Talking about the festive season and eating habits during the holidays, Corden said, "This time of year has traditionally been a struggle for me when it comes to healthy living".
Yet, he added, "'I'm entering the holiday season more confident than ever. It's my favorite time of year, and it's so liberating to know that I can still enjoy the foods I love most and never deprive myself. What's working for me is realizing this isn't a temporary solution, this is a new way of life"
And the then joked, "I love that my clothes fit better, but I just love ice cream a little bit more than that".
The actor has praised his wife Julia for supporting him on his James Corden weight loss journey. Speaking in May of 2021, he said, "My wife has been incredible in this, in my whole journey with food she's been really, really amazing with me. And I've really found this past five weeks like I'm on the start of a journey that I'm determined to finish, and I feel that I can".
James Speaks About Diets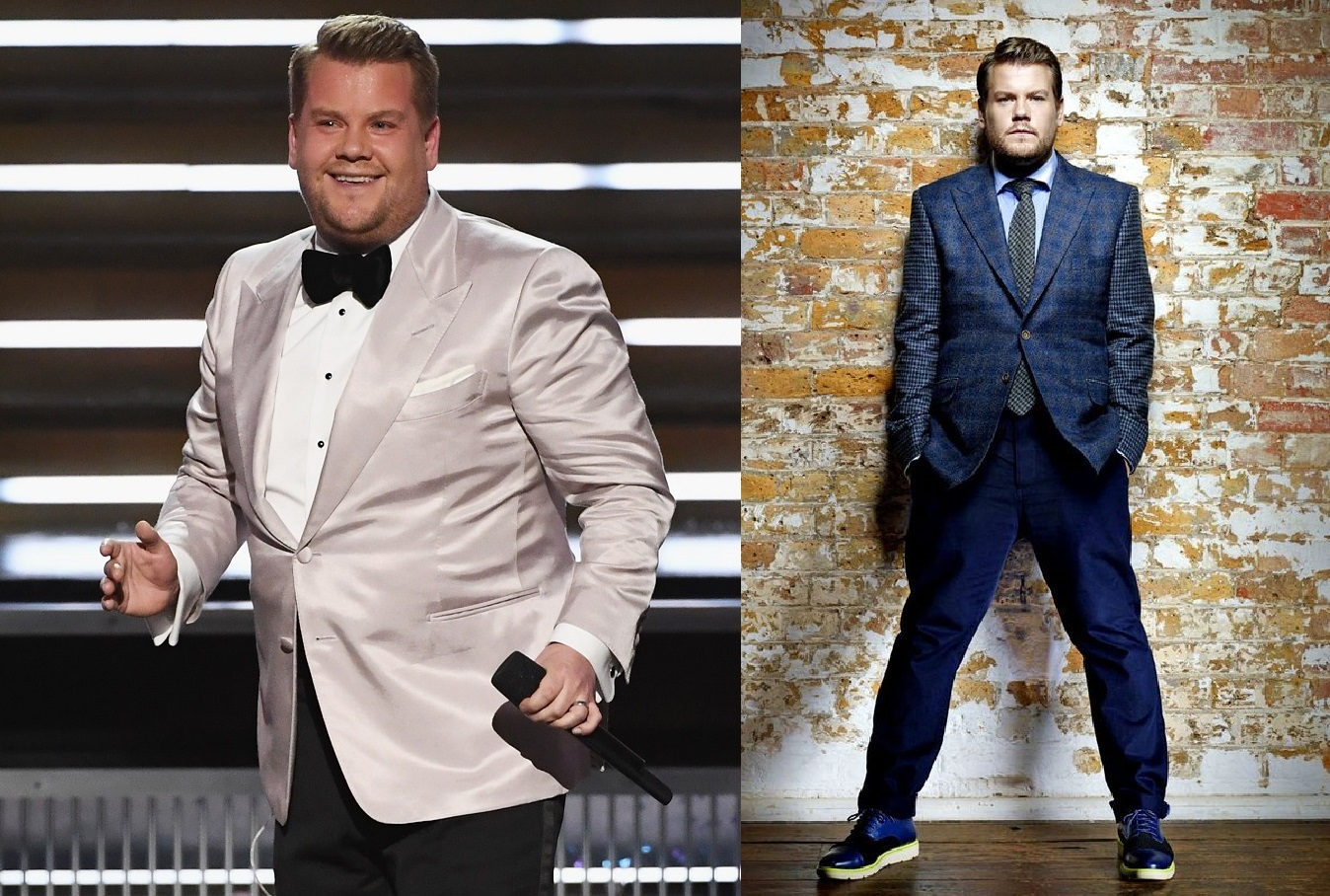 James joined WW, formerly Weight Watchers as a spokesperson in January. And he is the first to tell you the big difference in his mental shift.
Speaking about diets, he says the following, "This is my tip — and I'm not, for one minute, saying that I've cracked this — but I've done every single diet in the world. I've done them all and what I've realized is the notion of going on a diet is wrong".
Trying to further explain his stance, James said, "You are not going on a diet. You are going to change the way you eat. And you are going to change the way you eat forever. Just see this as 'This is how you eat now'".
Before joining WW, James would go on a crash diet every January. And by April, the progress he made at the beginning of the year was gone. But with WW, it is a whole different story. He can eat what he loves, and the app is everything. The application keeps him focused and he has completely changed his life.
The Hollywood personality decided to join WW because he was "fed up with the way I look, and fed up with being unhealthy".
His children are his inspiration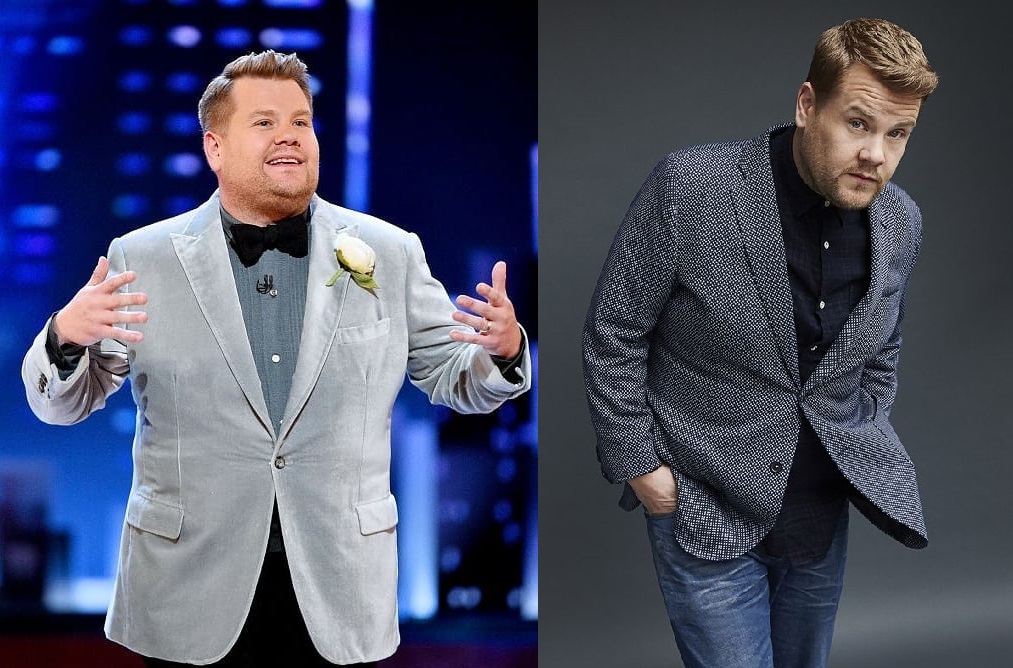 Speaking about his new look, James says that the goal is not about the number on the scale, but how he feels.
He said, "I want to change the way that I live. I want to be better for my children and for my family. I don't want to wake up tired, or feel embarrassed when I'm chasing my son on the soccer field and [I'm] out of breath after three minutes. The weight is not the issue, it's the wellness of it I am ready to tackle. I'm going to take this year and work towards getting healthy."
Of course, his family has been there to support him. And his wife especially. She has been an incredible support throughout the entire James Corden's weight loss experience. And she is not the only one. James's extended family joined Weight Watchers as well.
That includes his sisters. They are doing great, and his parents have joined as well.
What About Exercise
Before joining WW, James had a hatred for exercise. But he has found a new love for working out. He has been doing some exercise, but his wife is good at it.
Speaking on SiriusXM radio on The Howard Stern Show, James detailed how when he gets time off work tries to lay down.
Asked how he is feeling, James answered, "I feel like I am getting better. I am trying, but I feel like there is still a way to go".
He is not a fan of hitting the gym in his free time. James explained, "I am trying to, but I suck as it. I am so bad at it. It's terrible. There are so few hours in the day that are just my own, do you know what I mean. I've got three young kids, I feel like, hang on a minute, I've got an hour here where I am on my own, and I am doing something I absolutely hate".
But that is the mentality that will deliver results.