Andy Ruiz Jr became one of the most unlikely champions in boxing history. He was the overweight heavyweight. But the star boxer had to lose weight to save his career. Want to know more about Andy Ruiz's weight loss journey? Let's talk.
Born Andres Ponce Ruiz Jr in September 1989, Andy is an American professional boxer. He is a former unified heavyweight champion. Ruiz defeated Anthony Joshua to win the WBA, IBF, WBO, and IBO titles in 2019.
As such, he became the first male boxer of Mexican heritage to win a world heavyweight title.
He was born in Imperial, California. But his parents emigrated from Mexico to the US. His father worked as a construction worker and started his own business by flipping houses. Before he entered the ring, Andy Ruiz had a passion for baseball. But his father got him into boxing.
Andy had his first fight at the age of 7 in San Diego. He also worked for his father in construction before embarking on a full-time boxing career.
Today, we will talk less about his boxing career and more about his impressive weight loss experience.
Looking Better Than Ever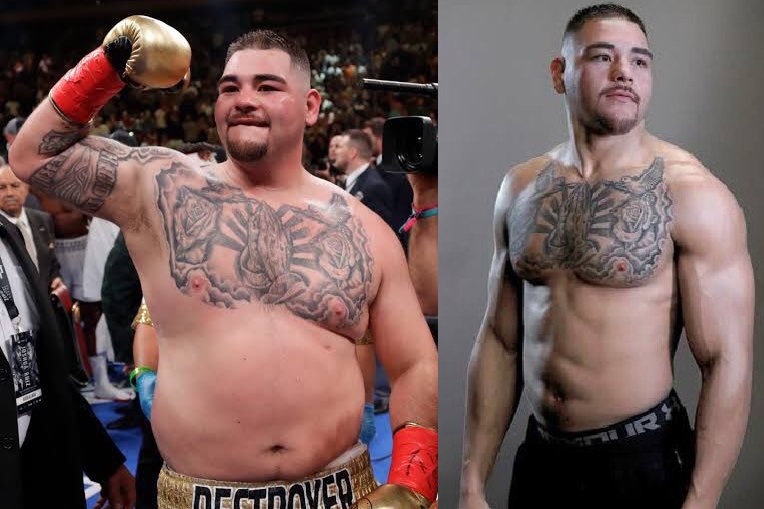 We have to note that some people in the boxing world were critical of the amount of weight he shed. But Andy says he looks better than ever and feels he is in incredible shape.
Andy managed to shed 30 pounds, prompting questions about whether he will have the same power that he once had in his punch. In his fight against Chris Arreola, boxing experts noted that his punches were a lot weaker in comparison to when he won the heavyweight title against Joshua.
Other comments noted he seemed to be more fazed by the punches that he received. This made people ask whether the dramatic weight loss might be too much.
But there are also those who praise the Mexican American boxer. Fans say, "People seem to think that a person like Ruiz, who is a great boxer, can't have the will to work off the weight that was hindering him. He should be even more effective now. I commend him for his effort".
Another fan said, "When does fat do anything but slow you down, hope he can move better at a lighter weight, and come in low throwing punches on guys like AJ. Good luck Andy, hope you can make some noise in a boxing world where promotors are doing all the talking".
The Game That Changed Him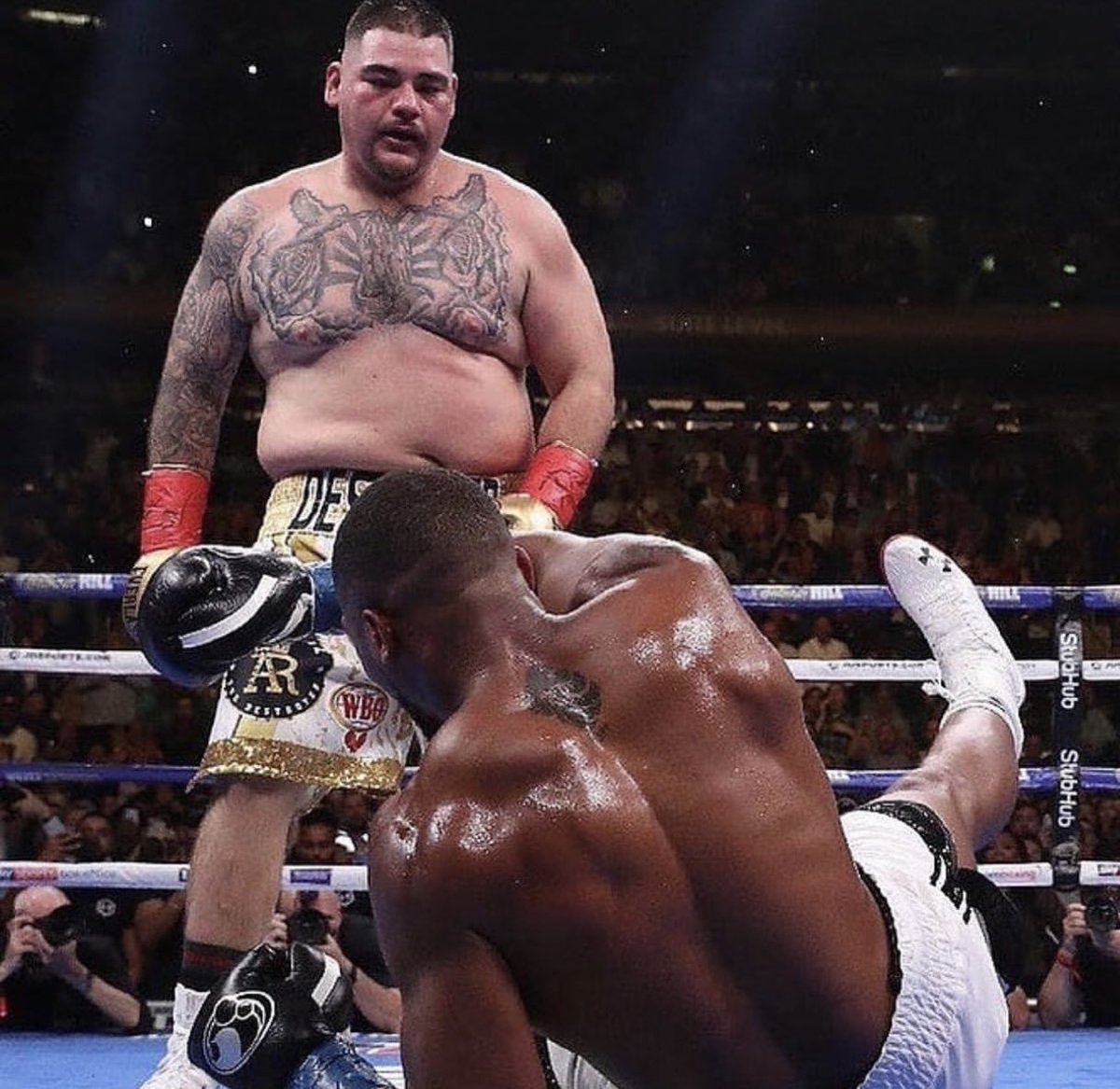 Funny enough, a fight against Anthony Joshua made him a world champion. And a fight against Joshua changed his life. Born to Mexican parents, Andy is the first boxer of Mexican descent to become the heavyweight champion.
The first fight against Joshua was a victory for the underdog. Following his first win, he bought a garage full of luxury cars, including a Mercedes Benz, two Rolls Royce vehicles, a Ferrari, a Lamborghini, and a Porsche.
But he also started partying hard, drinking, and eating to excess. By the time the Joshua rematch came in December 2019, Ruiz entered the ring 16 pounds heavier than in the first fight. And Andy Luis Jr lost the fight in Saudi Arabia.
During the fight, Ruiz was unable to throw his trademark combinations as Joshua danced around him and attacked him with speedy hooks and jabs. Ruiz admits he didn't prepare how he should have for the Joshua rematch.
Because of the embarrassment of the defeat and losing his title, his lifestyle deteriorated further. He stopped training, consumed even more unhealthy food, and lost his focus.
How It All Started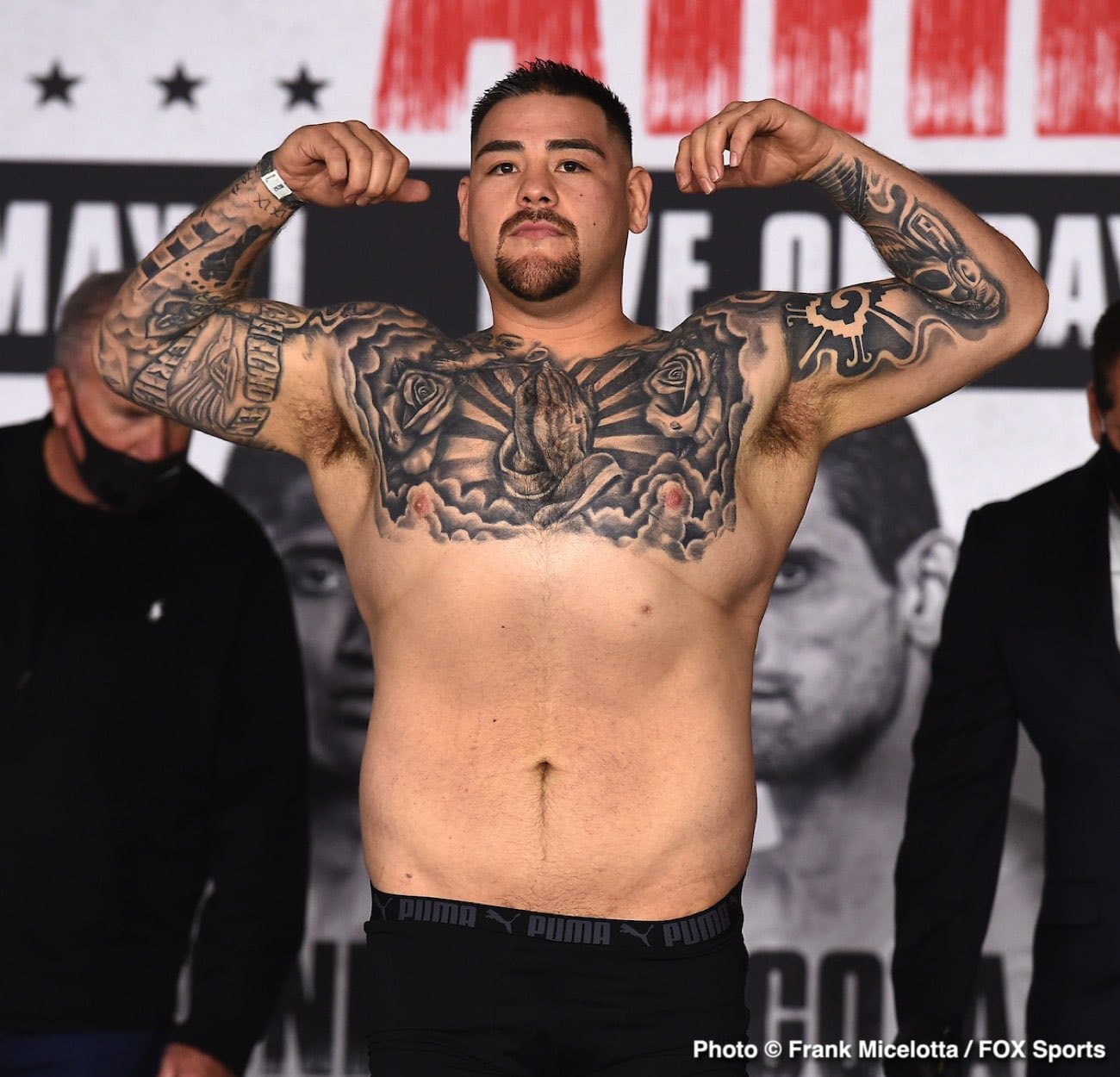 His unhealthy lifestyle lasted until a day in the spring of 2020. That is when the American boxer decided he had enough. In the spring of 2020, the American fighter began his weight loss journey.
At the time, he weighed 310 pounds. In the span of one year, he went from underdog to unified heavyweight champion to losing his title in a spectacularly embarrassing fashion.
Ruiz says, "I was so depressed and tired of the way I was living. I prayed to God to forgive me for the things I've done and to give me the strength to change. The next day, all the temptations went away, my mind focused and I knew what I wanted and needed to do".
It might sound simple, but the next day, he had a plant and put it into action. It started by working out and constantly posting on Instagram about his dramatic weight loss journey.
He called on fellow Mexican and middleweight champion, Canelo Alvarez. He told him he was tired of the way he was living and asked if he can talk to his trainer, Eddy Reynoso. Fans surely know Endy is one of the best in the sport.
In the beginning, Reynoso was skeptical because he knew Ruiz was a talented boxer but had a reputation for being lazy and undisciplined.
But Eddy met with Ruiz and his father and agreed to become his new coach. He welcomed him into the Alvarez camp.
Andy says, "Eddie told me, 'Andy, we believe in you and we know you have the potential, but you need to be dedicated and disciplined and you need to give 110 percent. I told him I will do whatever it takes to become champ again".
But there is a difference between training a middleweight champion and training a heavyweight champion. Reynoso says, "You can be more intense with middleweights. With heavyweights, you have to be more gradual".
Yet, from the get-go, Reynoso focused on helping Ruiz shed the extra weight, which was pure fat. The two got his diet under control, making sure Ruiz will quit his beloved barbecue ribs. His unhealthy meals became cheat treats, but not meals. They changed Ruiz's diet to salmon, brown rice, and veggies.
They also utilized a new hard work routine, with drills like throwing rapid-fire left hooks with a resistance band coiled around his body, tossing a heavy med ball against the wall with jumping footwork drills between reps, and three-minute rounds of 300 punched in a swimming pool.
Andy started doing things he had never done before. He admits it was really hard and during the first month he couldn't bend down because he was so sore. But he saw improvement and wanted to continue. His motivation was high.
Ruiz started posting workout videos on social media, showing their potential competitors how much muscle he has gained and how he lost weight. The incredible body transformation is something that should scare them off.
He is sure about one thing, "Eddy has helped me perfect every single punch, every combination, every movement. He brought out abilities I didn't even know I had".
Now, Ruiz weighs 255 pounds, which is 55 pounds less than his peak and 13 pounds less than the first Joshua fight. Andy Ruiz looks fit and strong, not round. His jawline is sharper.
But most importantly, his mentality has changed. His father says the difference is in responsibility. While Andy is not a superstar in a camp, he sees others and how dedicated they are, and it made him want to work harder. That is how he managed to achieve his impressive weight loss.
Also check: