The King of Queens star is one of the bigger actors in Hollywood. Kevin James is an actor, comedian, film producer, and screenwriter. Famous for the CBS sitcom, he is among the heaviest actors. But at one point, for a movie role, he had to lose 80 pounds. DO you want to know more about Kevin James's weight loss journey?
The Hollywood actor says that once he lost 80 pounds, he was able to do scenes that he couldn't before. And do it without sustaining any injuries.
Born as Kevin George Knipfing in 1965, Kevin got famous for his portrayal of Doug Heffernan on the King of Queens sitcom. Some of his movies include I Now Pronounce You Chuck & Larry, Grown Ups, Zookeeper, Here Comes the Boom, Pixels, and Hitch.
Kevin grew up in Stony Brook, New York. He began doing stand-up comedy in the late 1980s, making his debut at the East Site Comedy Club. He appeared on shows including The Tonight Show with Jay Leno, Late Show with David Letterman, Jimmy Fallon, Dennis Miller Live, The Late Late Show, The Ellen DeGeneres Show, and many more.
For his appearance in the TV show, The King of Queens, Kevin has been nominated for a Primetime Emmy Award for an Outstanding Lead Actor. He has won a People's Choice Award in 2017. In this show, he appeared alongside his brother, Gary Valentine.
Losing Weight For A Movie Part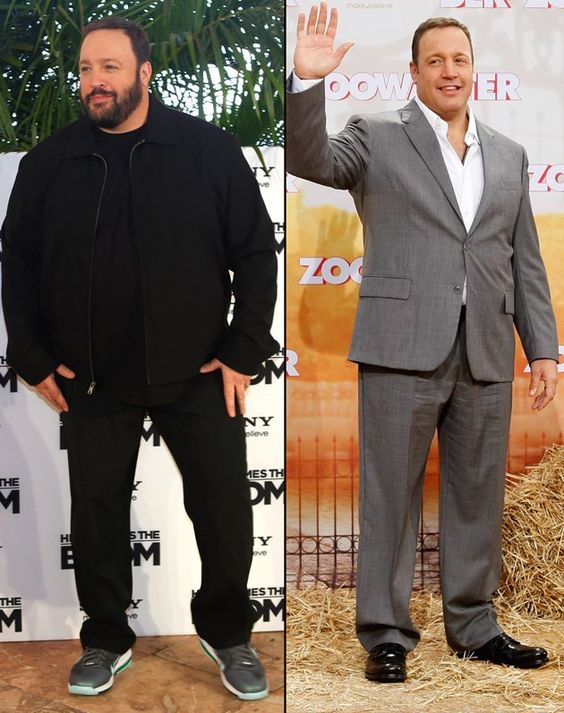 As most of us know, losing weight is not something that can happen overnight. You need to put effort, time, and energy, and it takes plenty of work and dedication. Yet, in the end, it is all worth it.
The comedy series star is the one that can testify to that. He was cast for the movie Here Comes the Boom in 2012, starring as a boxer. For that role, he had to get in shape.
So, over several months, he lost more than 80 pounds. But Kevin James's weight loss journey was not an easy one. The Hollywood actor couldn't recognize himself. Fans couldn't recognize him from his former self.
To get there, James asked for help from MMA trainer Ryan Parson. He met him on the King of Queens set. So, when it came time to make the movie, Kevin asked Ryan for help, asked him to be his trainer, and treat him as if he was going to go into a real fight.
Parsons says, "That's the key to a successful workout for anyone. You have to know why you are doing what you are doing and have a goal in mind. Or, it is too easy to quit. Kevin wanted to be treated like a fighter, so that's what we did. These guys didn't care he was a movie star. They went at him. He actually knocked a guy out".
As James was ramping up his workout, he figure it was not easy. He also had a busy schedule and had to find time for exercise. But he was determined to lose weight, nothing could stop him, even traveling.
His workout routine lasted for a little more than an hour. When he was traveling, he would run up and down hotel stairs or run through a town he was passing.
When he was in the gym, he turned his intensity up a notch. His gym routine consisted of a steady diet of pushups and situps with a medicine ball and 1-hour boxing workouts. Kevin James practiced his boxing, wrestling, kickboxing, and jiujitsu skills. Looking at pictures from the movie, you just cannot help but marvel at the incredible transformation.
Inspirational Journey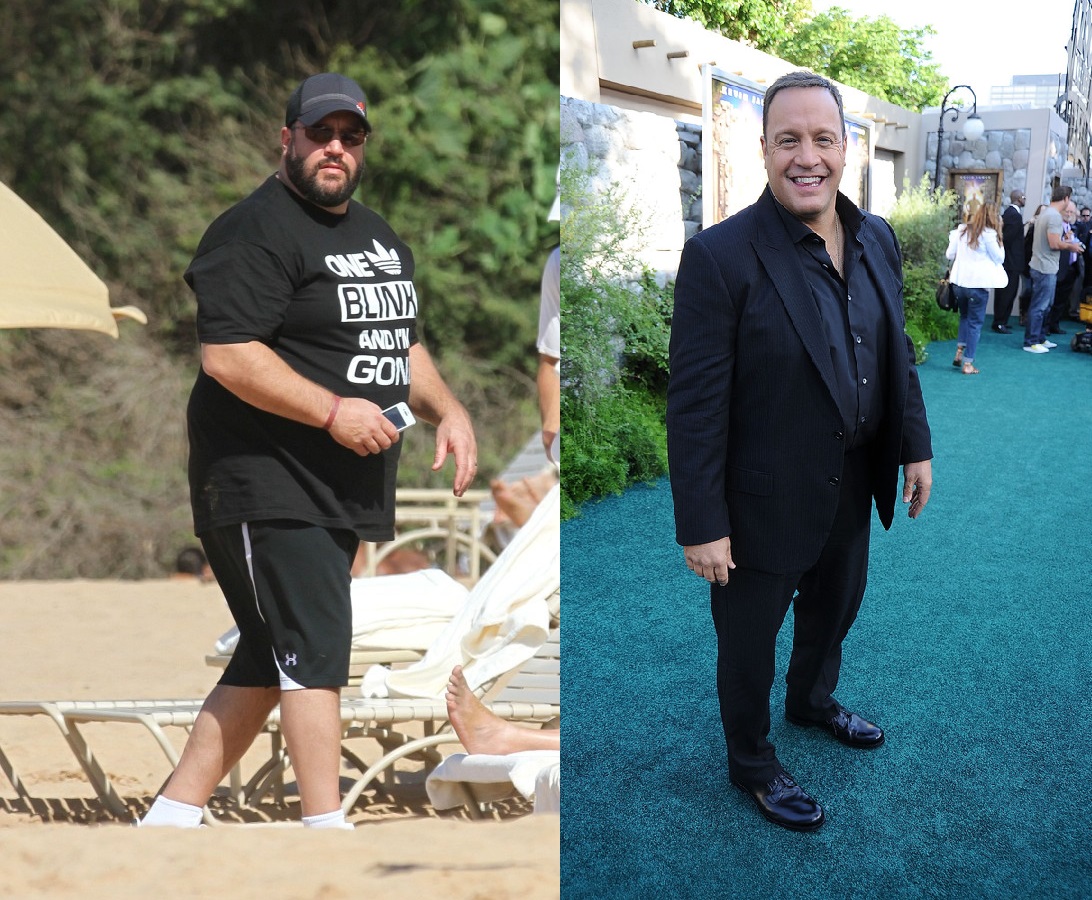 Kevin is the first to admit, that he was in great shape. He says, "I got into such good shape for the movie, for me – losing 80 pounds – so I was able to do all of those scenes in the ring without sustaining any injuries. Yet, now I am out of shape again, I threw my back out getting into a car. Throw me all over the place in the Octagon and I'm fine".
Actor Kevin James wants to be in shape for the rest of his life. Speaking about the experience a few years ago, he said, "I want to get back in shape, bad. I felt better, my clothes fit me, my mind was clearer. But it's a very difficult thing to sustain. I was working out all the time when I was getting ready for the movie."
Remember, losing as much weight as Kevin did is not something you do overnight. It takes hard work and dedication. This is why Kevin James's weight loss experience is such a true inspiration. Anything is possible if you put your mind to it.
For the movie Here Comes the Boom, Kevin was cast to play a mixed martial artist. James did many of his own stunts in the movie.
The movie was developed by his own production company, based on a few ideas that had been bouncing around his head for a while. For example, the importance of music education, the love of watching of MMA, and more.
Kevin says he loves MMA and has been a fan of the sport for 20 years. He became a fan of Bas Rutten and thought, "'How great would it be to train with him and get to know him?' And then that happened, and we really hit it off."
And the more he got to know Rutten, the more he was fascinated about what made him tick. Kevin says, "These athletes are all regular people. They're not animals. But, when they get in the ring, they become different people. So I became fascinated to find out how that happens, what switch they flip when they get in the ring."
How Much Does He Weigh Now?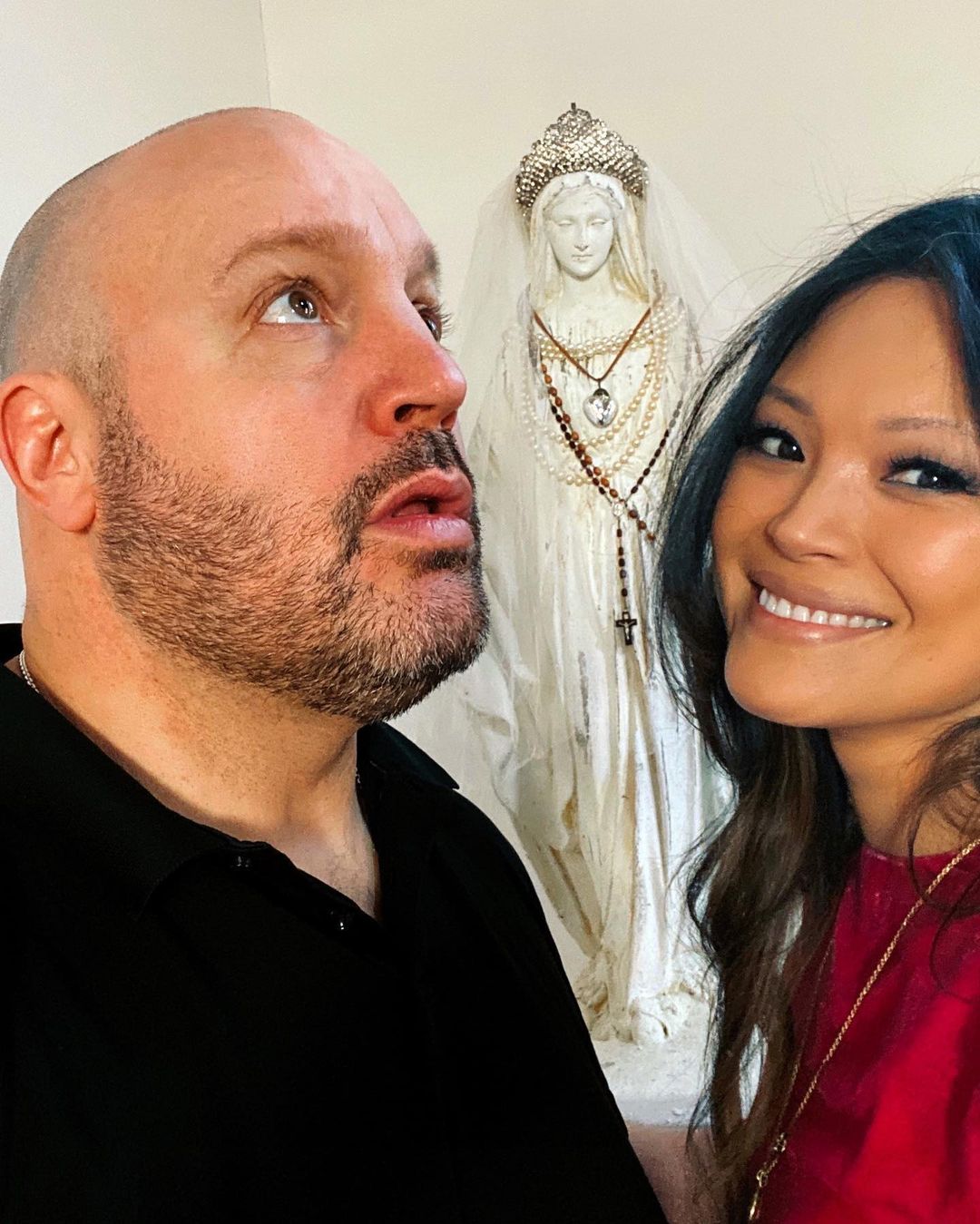 Actor Kevin James turned 57 years on April 2022. After losing and gaining weight two times during his weight loss journey, he now weighs around 230-240 pounds.
It is fascinating to see that he started his career with 150 pounds during high school. But the famous actor reached 300 pounds following his big break, the TV show, The King of Queens.
But his wife and three children inspired him to be healthier. His wife Steffiana de la Cruz has served as his biggest inspiration.
As an actor, Kevin has often struggled with managing his weight. Fans had a hard time recognizing him in the movie Here Comes the Boom.
We have to remember, that there are many stories of actors gaining weight and losing weight for a movie part. But for Kevin, the weight loss experience served as more than just a movie role. He changed his life.
In the end, no matter how big his size is and how heavy is his weight, Kevin is the type of person who will crack a joke about his weight and size. And that is why we love this comedy actor.
And that mindset is what helped him appear in many comedy series. Combine that with the success he and Adam Sandler had in a couple of movies, and Kevin James's net worth is more than $100 million. Not bad for a chubby actor, right?