Parents of boys know the feeling of having thousands of toy cars scattered around on the bedroom or living room floor. And the last thing you can do is make the boys pick the cars up and put them in place.
How about making a toy car storage together with your boys? Do you think if it is fun for them to make it and play it, it will also be fun enough to store the cars every night? Well, you know they love to park their cars, right? Why not make them park the cars every night in a storage garage? The following DIY ideas and tutorials are just that: toy car garage storage. These can be made of cardboard, wood, plastic, tubes, shelves, whatever you imagine. If you include your kids in the making process, believe me, they will love it and appreciate it even more.
So, here are some ideas on how to make a toy car storage yourself and enjoy watching the kids play with it while storing.
1. Multi-story Car Park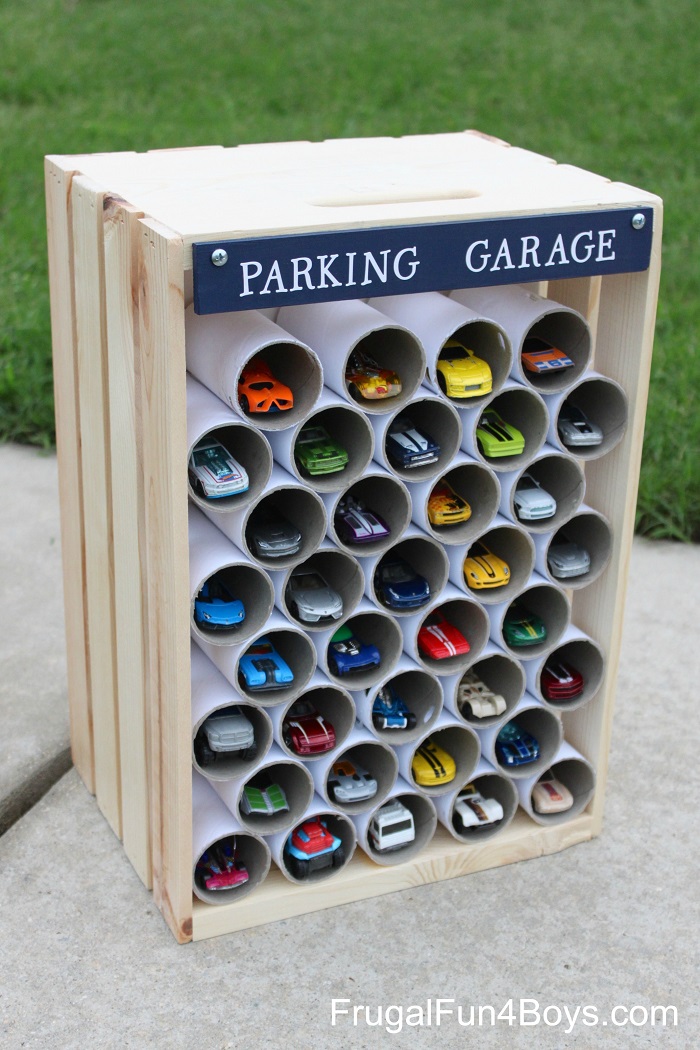 Make a multi-story car park with your son. This one shown here is made of wooden pallet boxes and plastic tubes. Cut it in the size you want, paint it in the desires color, and glue it on together to form one piece. Now, place your sons' favorite cars inside and let them enjoy their new toy storage space.
2. Hanging Pockets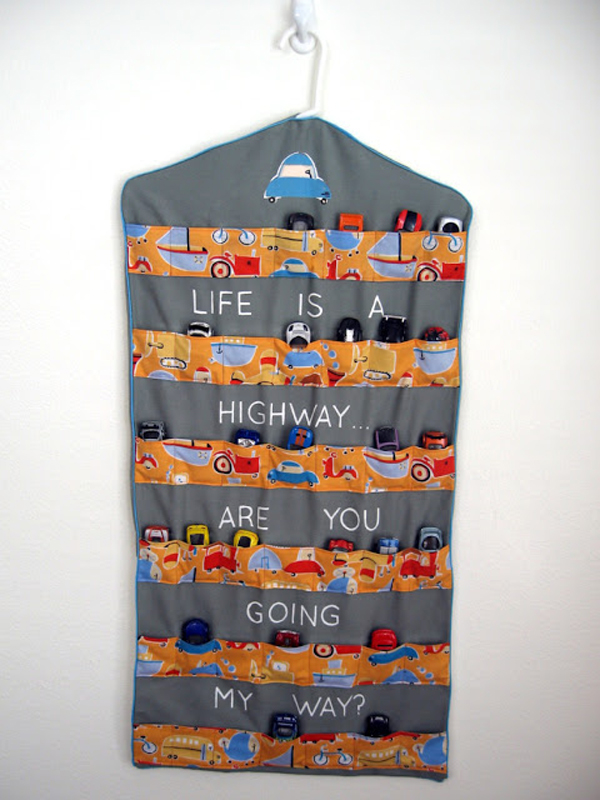 This is a good idea for a smaller bedroom or playroom. These hanging pockets are practical to store the small toy cars, but if you are good at sewing, you can sew bigger pockets for bigger cars. All you need is a piece of cloth, cardboard to make it stiffer, and some colorful pieces for the pockets. You can sew in the design you like, and hang it wherever you like.
3. Round Garage
If you have an old tire, you can use it to make this cool toy cars round garage shelf. It is cool, it is fun, it is practical. Paint it in the color you want, put some shelves inside, and place it in your room to start playing. It will be both fun and practical.
4. Car Shelf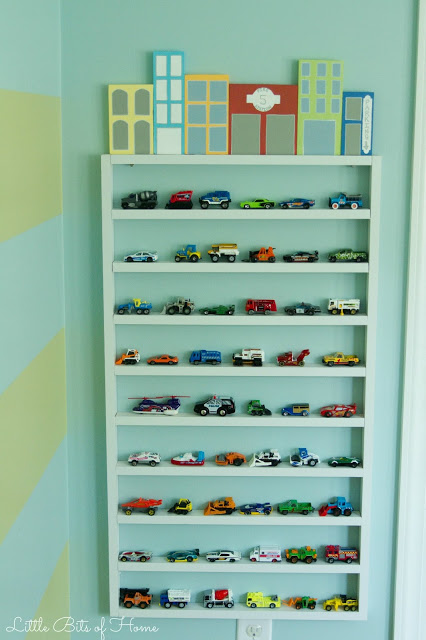 This interesting shelf is perfect for a small empty wall next to the door or the window of the kids' bedroom. Make it from thin planks and paint it in the color of the wall, or in any color you want. It will be fun and practical for all your kids to play with. At the end of the day, it will be a fun place to park all their cars.
5. Big Cars Garage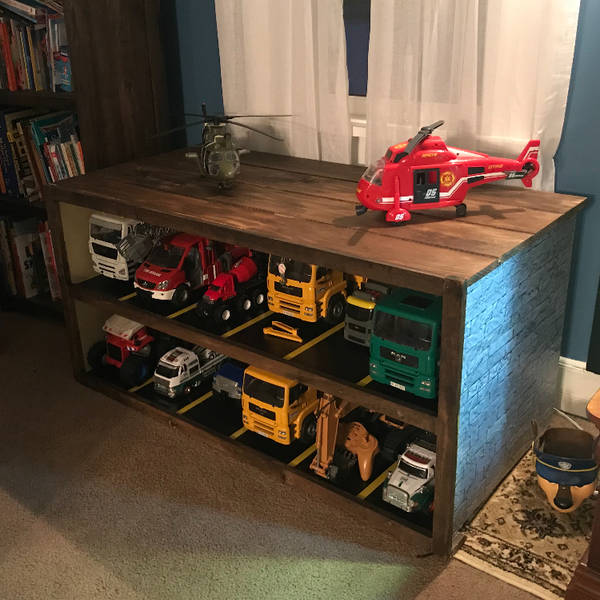 If your kids love big cars, trucks, and choppers, this idea is perfect for their toys. It is made of pallets and stained in the tone that matches their room. Easy to make, easy to store, and fun to play with. Park all trucks inside and the choppers on top are a bonus. The kids will enjoy it as much as they enjoy their trucks.
6. Combined Storage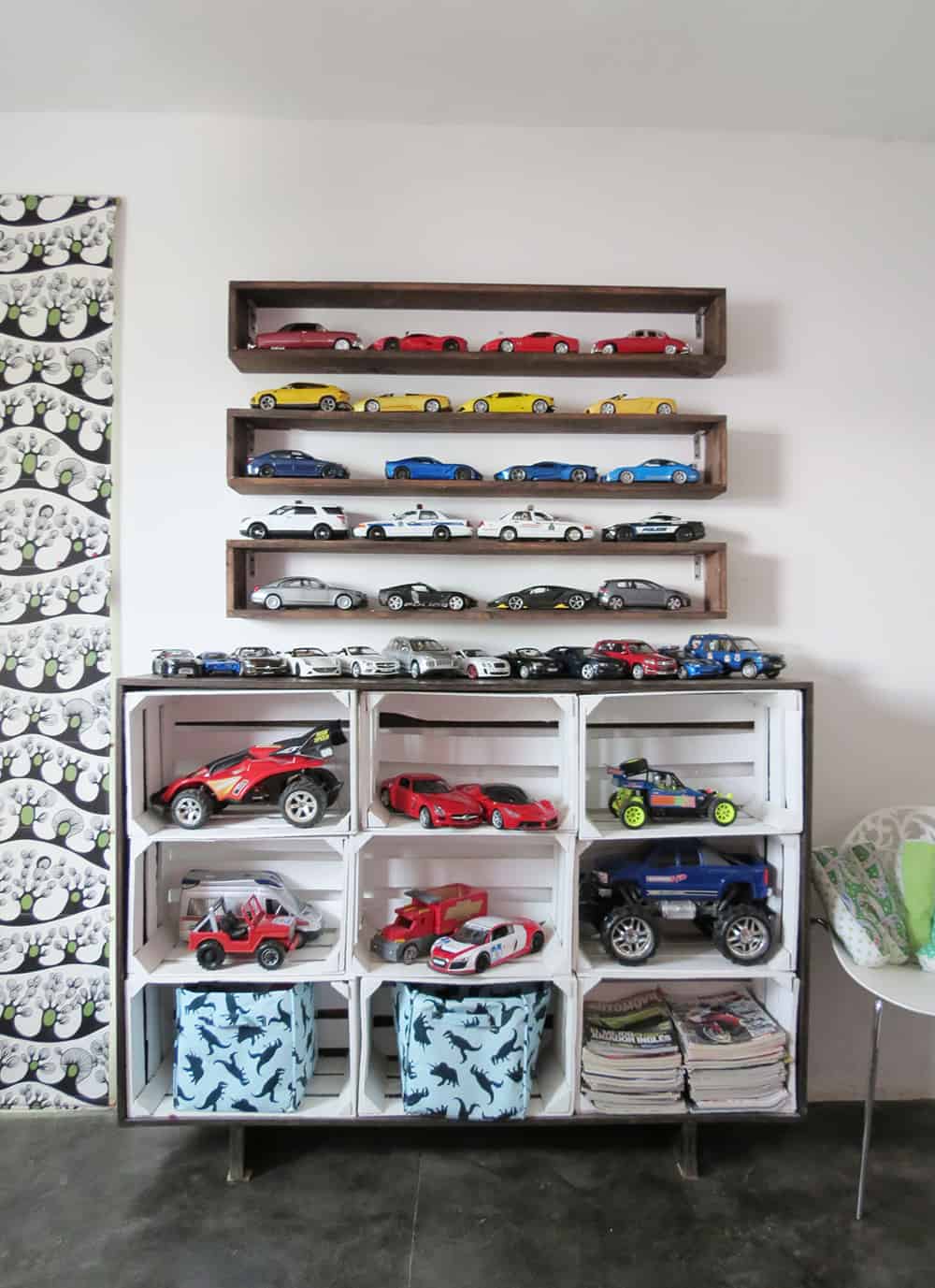 Do you have both small and big cars? This combination of shelves and storage boxes is great for you. Make the shelves from thin wood planks and the storage boxes from wooden crates. Paint them in the color you want, and store all your cars in the same place in the room.
7. Tool Box Garage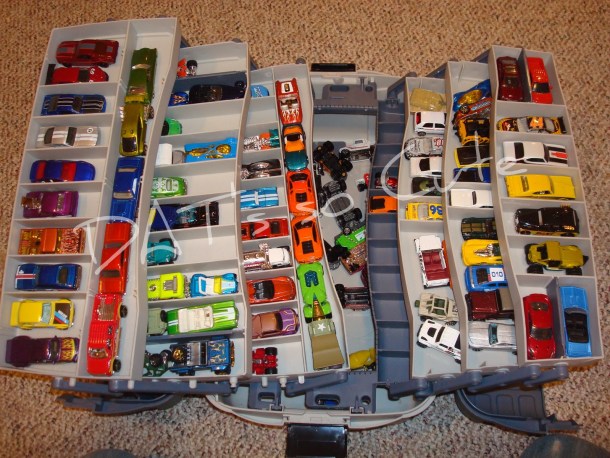 If you have an old toolbox that you don't plan to use any more, you can re-purpose it and give it a new life. Simply clean it, paint it if you must, and make it a toy car storage. It is easy to transport, practical to use and good for your boy to enjoy it.
8. Toilet Paper Rolls Shelf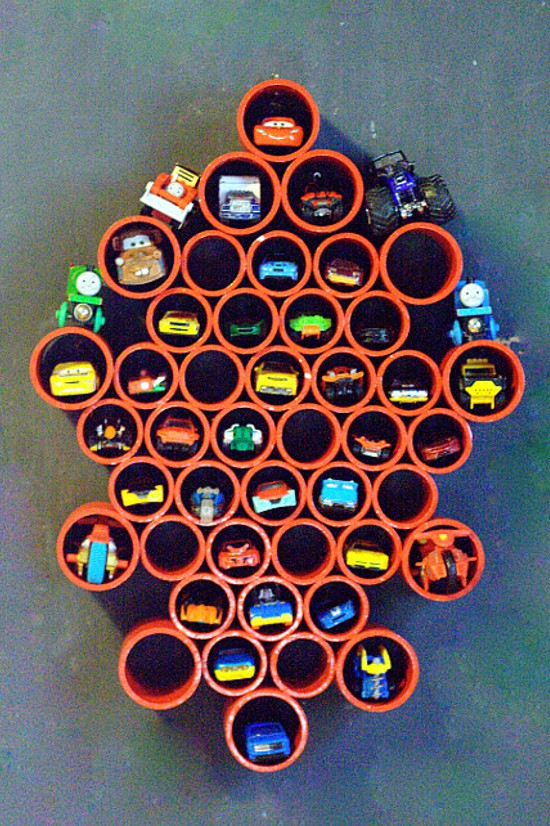 If you have many plastic pipes left over, you can use it to make a shelf toy car storage for your kids. Glue the pipes together, make them in a cool shape, and hang them on the wall. You can also stick them on the wall to make it more secure. Make sure it is at the right height for your kid to be able to reach it and start enjoying it.
9. Store It and Roll It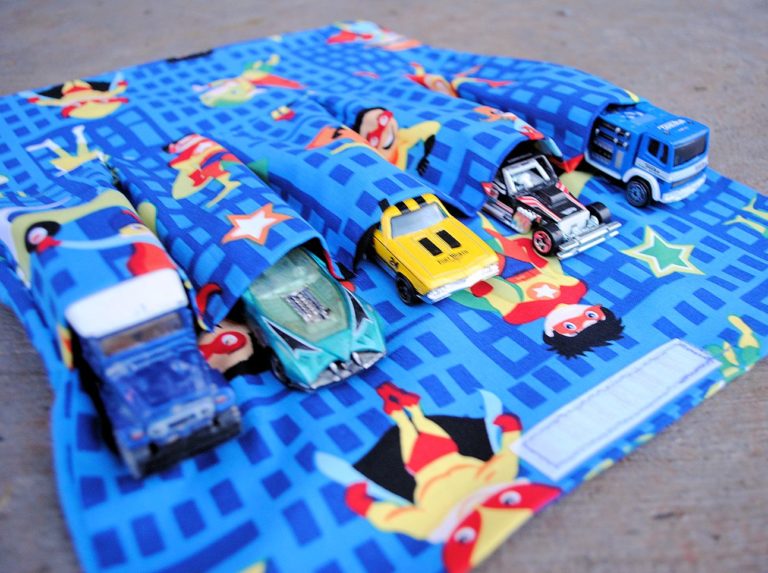 This is a good idea if your boy likes taking his cars with him wherever he goes. It is easy to store, and since it is made of cloth, it is easily folded and turned into a carrying roll. If you are good at sewing, this is easy to make, a very practical and funny thing to have.
10. Pot Storage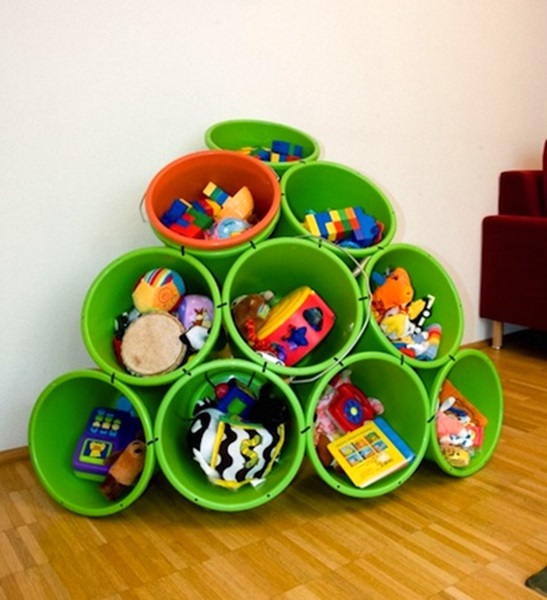 If you have many old flower pots or beach toys, you can turn them into this cool storage pyramid for your kids' toy cars. Since all of them are already colored, you don't need to recolor them, only tie them together with wire and start storing.
11. Chair Storage Box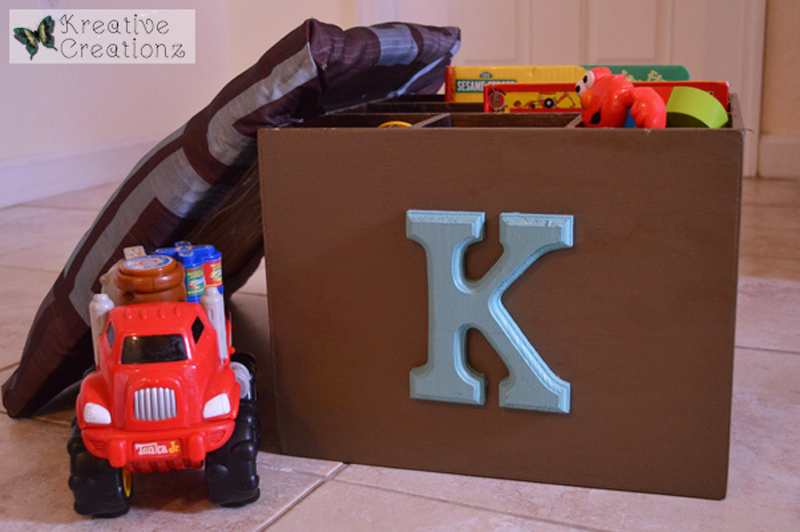 This storage is also good for smaller spaces. It is an old box that has been refurbished and turned into a storage box chair that can store all cars that your kids have, keep them tidy and in hand for them to play. Easy and practical.
12. Toilet Paper Garage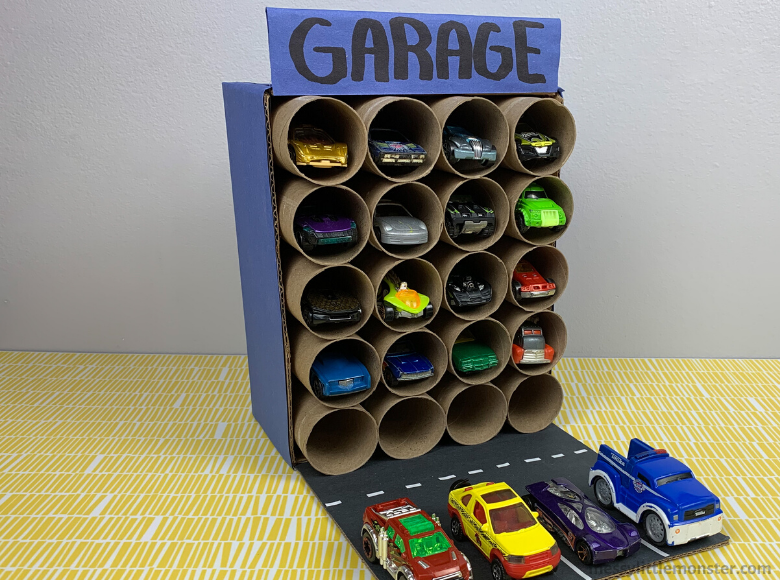 If you have stored lots of toilet paper rolls, this is a good idea to use them wisely. Put them in another cardboard box, glue them together, and put the cars inside. Decorate the outer part of the box as you wish and place an imitation of a street parking in the front. It is fun to play with and fun to store.
13. Tree Sign Shelf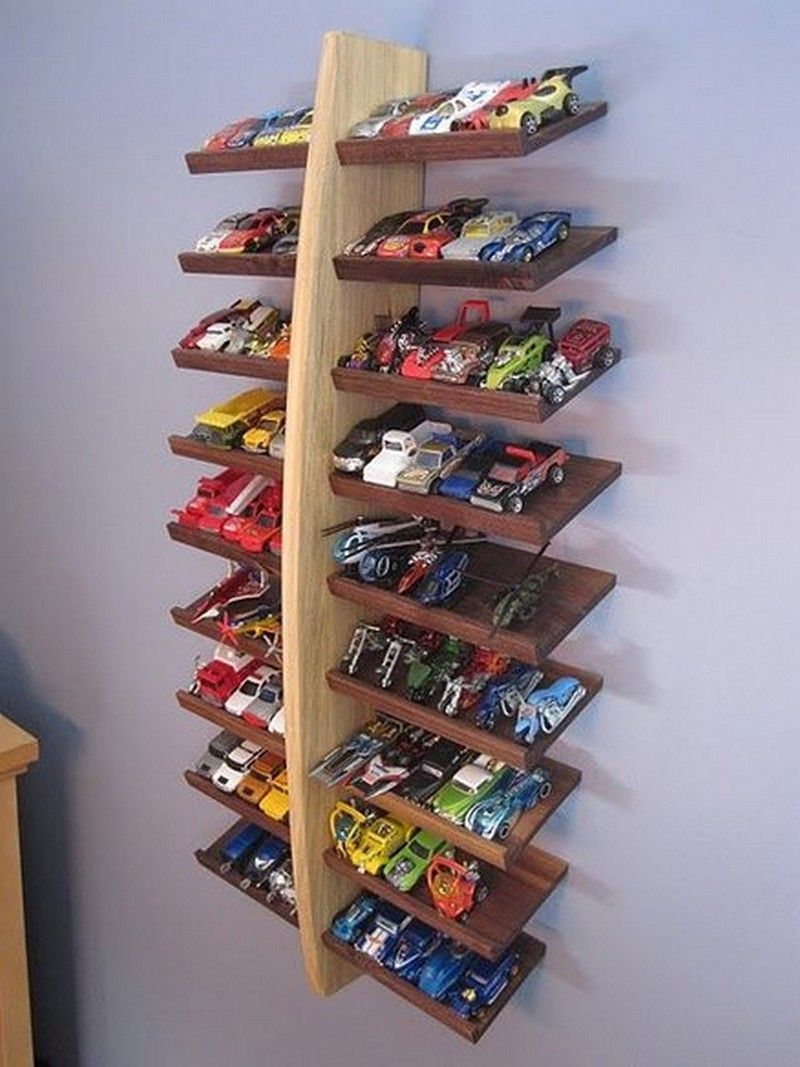 Here is an interesting idea of shelves that look like tree signs. It is made of wood, stained in different matching tones, and placed on the wall. The cars can be stored on both sides and arranged in colors to have a clean look at all the cars that your boys have. It is loads of fun for both them and you.
14. Colorful Boxes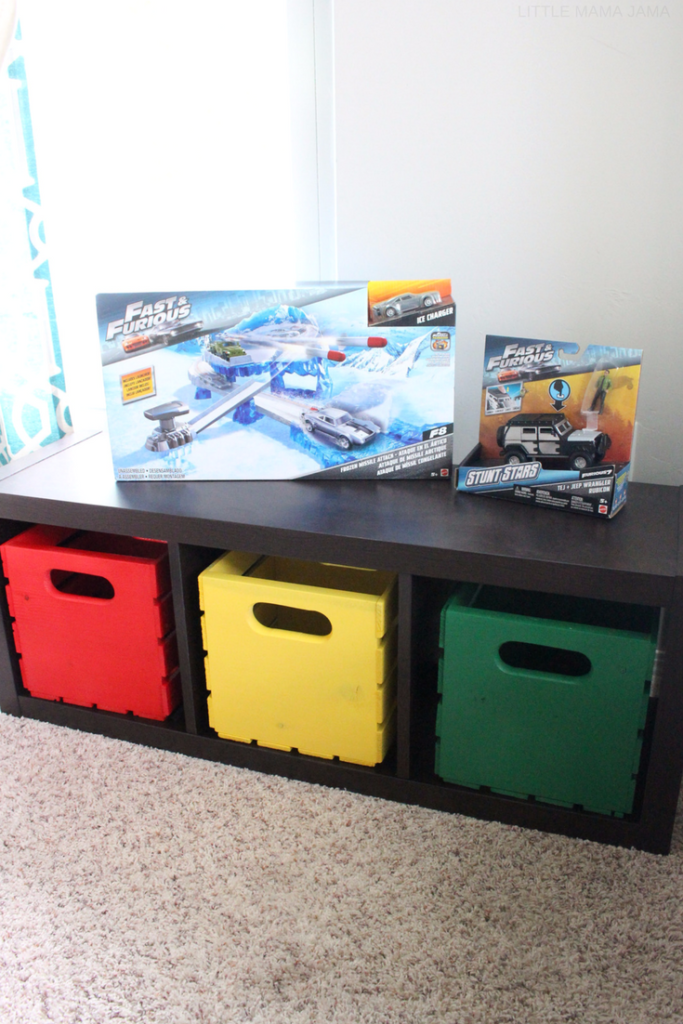 These colorful storage boxes are a fun idea to put your toy cars in. They are easy to make, cheap and fun for all the family. Put them in an old shelf, or build a new one from pallets. Paint the boxes in traffic light colors to associate them with cars and start storing them. Even more, you can separate the cars by colors for even more fun.
15. Shelves All-Around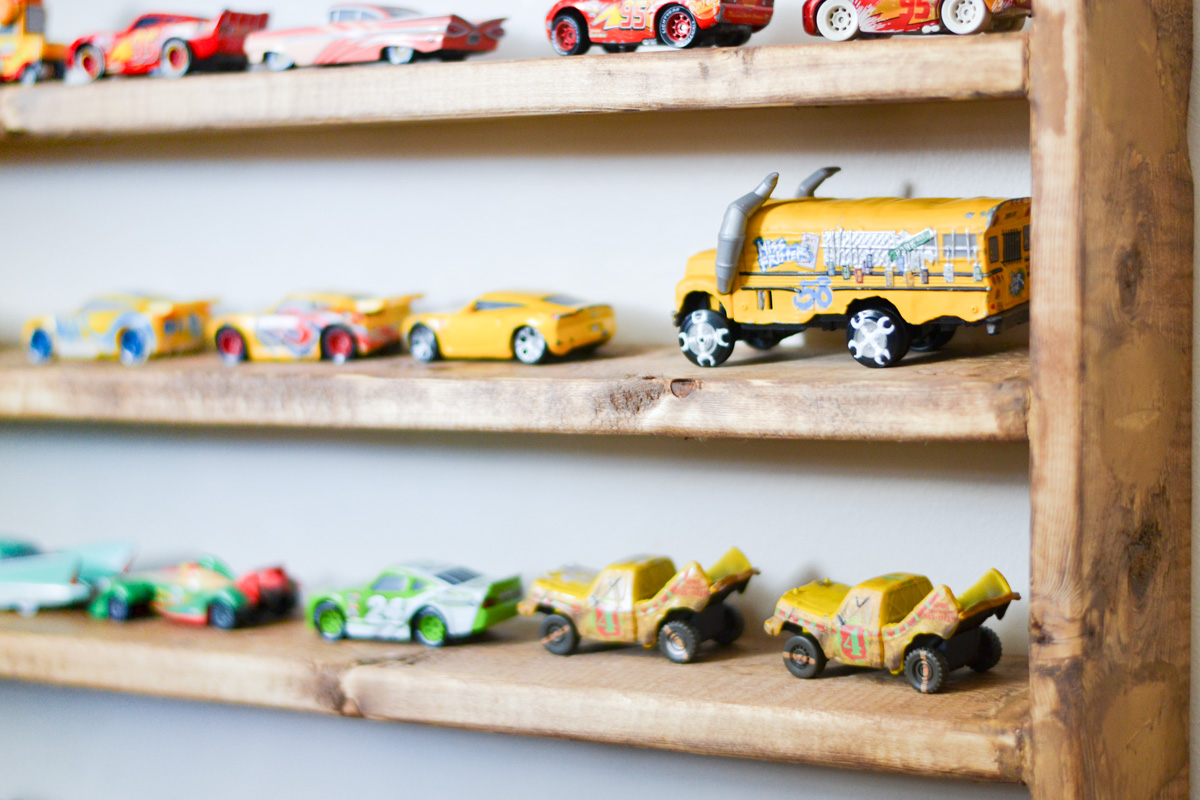 Here is another idea of wooden shelves for your kids' toy cars. It is made of old wood planks, stained in the right color, and mounted on the wall. The size of them is up to you to store all the cars that you have lying around the bedroom. Your kids will love it, and you will love the tidiness they leave behind after parking their cars.
16. Cardboard Show-Off Shelf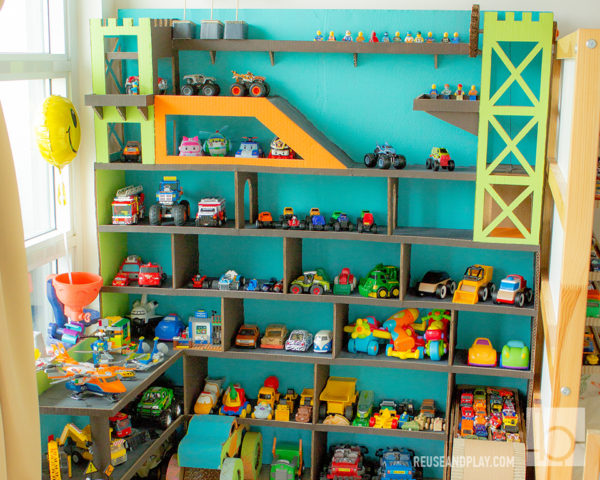 This is a great idea to turn your kids' room into a great toy car display. This wonderful and not so simple cardboard shelf is perfect to decorate one corner in the room and make it the best place in the house. Your kids will show off with it and spend most of the time they're playing and enjoying. Plus, they will be the stars in their class.
17. Match-Box Shelves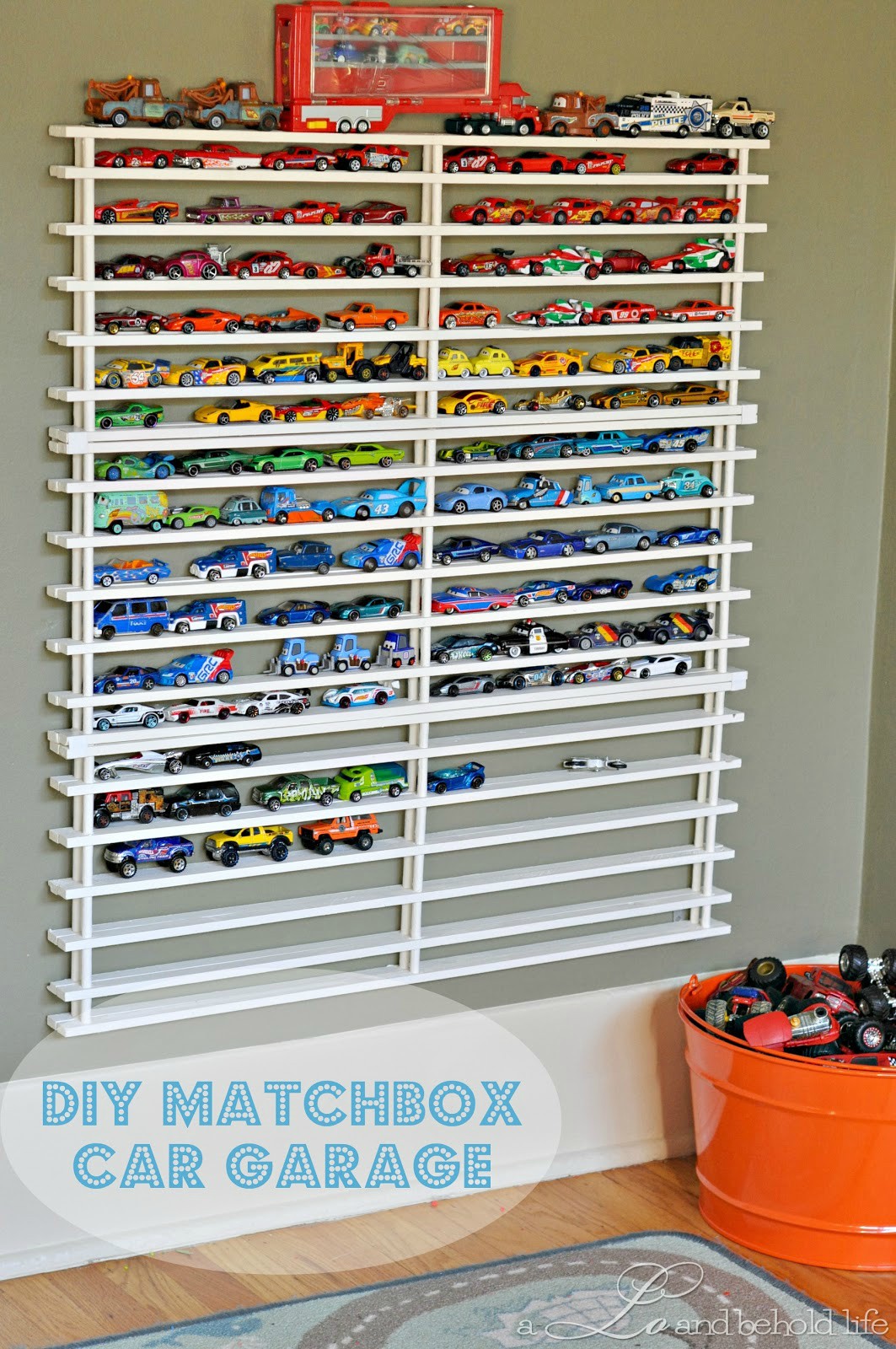 This shelf is very easy to make and very interesting for your boys to play with. It is simple, fun, and cute. Put several shoe racks together, stick them on the wall and you get this storage solution with a perfect fit for your kid's favorite model cars. Like matches in a matchbox, nice and snuggly.
If you liked our ideas and have some of your own, please comment in the comment section below.