Are you on the hunt for a new family home? Whether you're relocating to another city or searching within your local area, finding the perfect home for your needs can be an intimidating process. Having plenty of options is great but it also means making sure you take a close look at every detail before committing to one house. To make sure this important search goes smoothly, here are some top things to consider when hunting for the right family home — so that yours is just as cozy and welcoming as you imagined!
Consider consulting homes online
In today's digital age, the process of house hunting has become much easier with the ability to consult homes online. With just a few clicks, you can browse through a variety of available listings and view properties from the comfort of your own home. No more driving around neighborhoods for hours on end, or wasting time attending open houses that aren't quite what you're looking for. Thanks to the convenience of online consultations, you can narrow down your search and find the perfect home that fits your needs and desires. So why not take advantage of this time-saving technology and begin your search?
Determine your budget
Before diving into the search for your dream home, determining your budget is crucial. You don't want to fall in love with a house that you can't afford or one that stretches your finances too thin.
Consider how much you can realistically spend on a new home and be mindful of the additional costs associated with the buying process, such as closing costs. It may be tempting to overspend on your dream home, but setting a budget will save you stress and financial strain in the long run. With careful planning and budgeting, you'll be able to find your perfect home without breaking the bank.
Create a "must-have" list
When it comes to finding your dream home, it's important to make a list of non-negotiable criteria to ensure you and your family are completely satisfied. What amenities or features are absolutely necessary for your family's needs? Maybe it's a large backyard for your kids to play, a spacious kitchen for cooking family dinners, or a home office for remote work. Whatever it is, make sure it's on your "must-have" list.
Doing so can narrow down your options and focus on the homes that meet your essential requirements. After all, finding your dream home is a once-in-a-lifetime experience, so take the time to ensure it ticks off all the boxes on your list.
Research schools, parks, and recreation centers
Along with the usual factors like access to transportation, amenities, and safety of the neighborhood, you also want to make sure that your children have access to great schools and recreational activities. For this reason, you want to research the schools, parks, and recreation centers in the area.
A quick Google search or a visit to a local community center can give you valuable information about extracurricular activities, sports teams, and educational programs for all age groups. This research will also help you to get a better feel for the overall community and confirm if it's the right fit for your family.
Think of future needs
As you embark on the journey of finding your dream home, it's important to keep in mind potential future needs that may arise. While your current needs and wants are certainly important factors to consider, it's also wise to think ahead and anticipate any changes that may occur down the road. Maybe you plan on starting a family in the near future and will need extra bedrooms for little ones. Or perhaps you envision hosting grand summer barbecues and want a spacious backyard perfect for entertaining. If you take these potential future needs into consideration, you can ensure that your new home is truly a place to grow and thrive for years to come.
Consider safety factors
When selecting a place to live, safety should be one of your top priorities. You want to make sure that you and your family are living in a place where you feel secure and don't have to worry about your safety.
We recommend looking into the crime rates in the area you are considering, so you can get a clear picture of what kind of safety precautions you might need to take. Maybe you'll want to invest in a security system or choose a building with a doorman. Whatever the case may be, looking into safety factors ahead of time can help you make an informed decision about where to call home.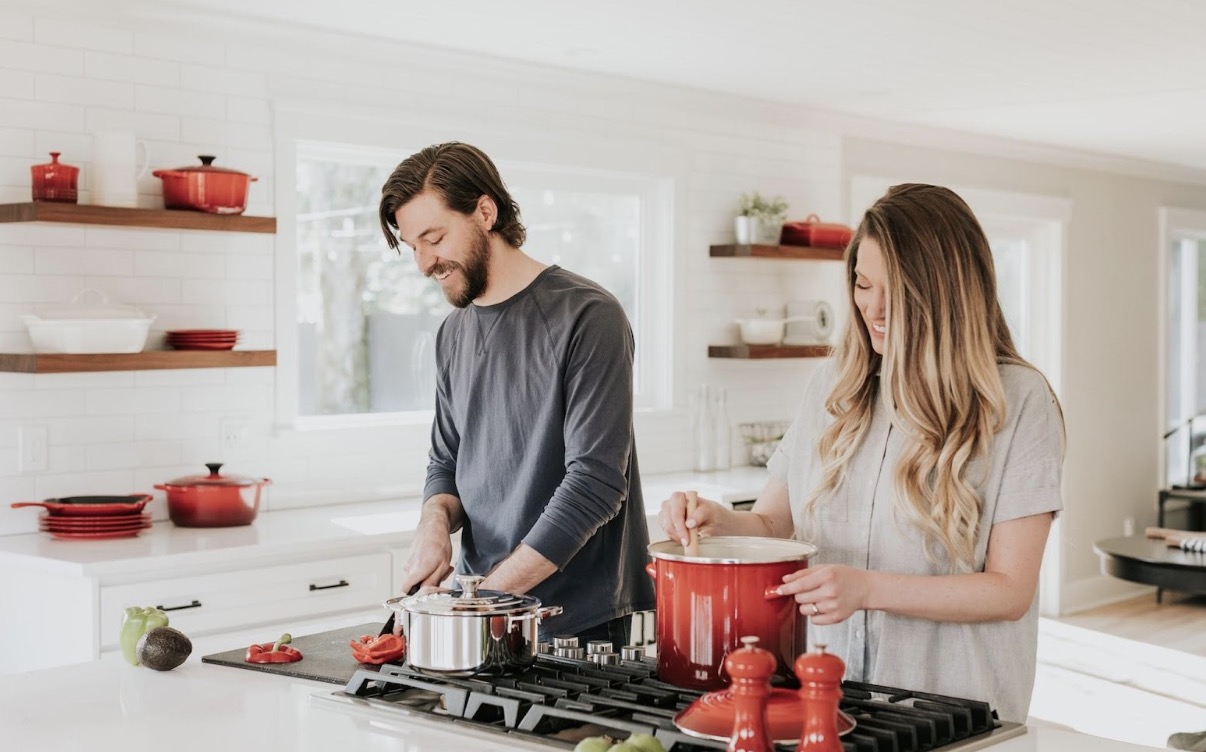 The process of finding your dream family home requires careful thought and consideration of several factors. Utilizing online resources, setting a realistic budget, creating a must-have list, conducting research on schools and recreation centers, considering future needs, and prioritizing safety are all integral steps toward making your dream home a reality.
The search may be time-consuming, and you may encounter a few hurdles along the way, but the result of finding a home that is perfect for your family will be worth every effort. Happy house hunting!