We love H&M. The company delivers amazing clothes, and they often have collaborations with big names in the fashion world. For example, they had a collaboration with Versace. But shopping at only one store gets boring. And you limit yourself to just a certain amount of pieces. Today, we will tell you more about stores like H&M.
Do you want to expand your shopping options? Here are a couple of stores similar to H&M. As one of the most crowd-pleasing stores around, H&M offers a vast variety of styles at affordable prices. They have clothes for young adults, teenagers, and older adults.
While they try to keep their fashion up-to-date, H&M remains popular because of their classic, tried-and-true basics. For example, joggers, sweatshirts, T-shirts, and similar pieces. H&M offers them in almost every color imaginable.
And their basics section comes in a single-digit price range. But if you want something more than classic clothes, there are stores that can deliver that. Let's take a look.
Why Do We Love H&M?
Ask any young woman, and she will tell you, cheap and stylish. That is the thing we love about the company. Because of their affordable clothing, H&M allows women to shop multiple outfits.
They are stylish and cheap, which is basically their business concept. The fast-fashion brand has a clear idea, "fashion and quality at the best price".
They produce fashionable clothing for both men and women, following the latest trends in fashion.
ASOS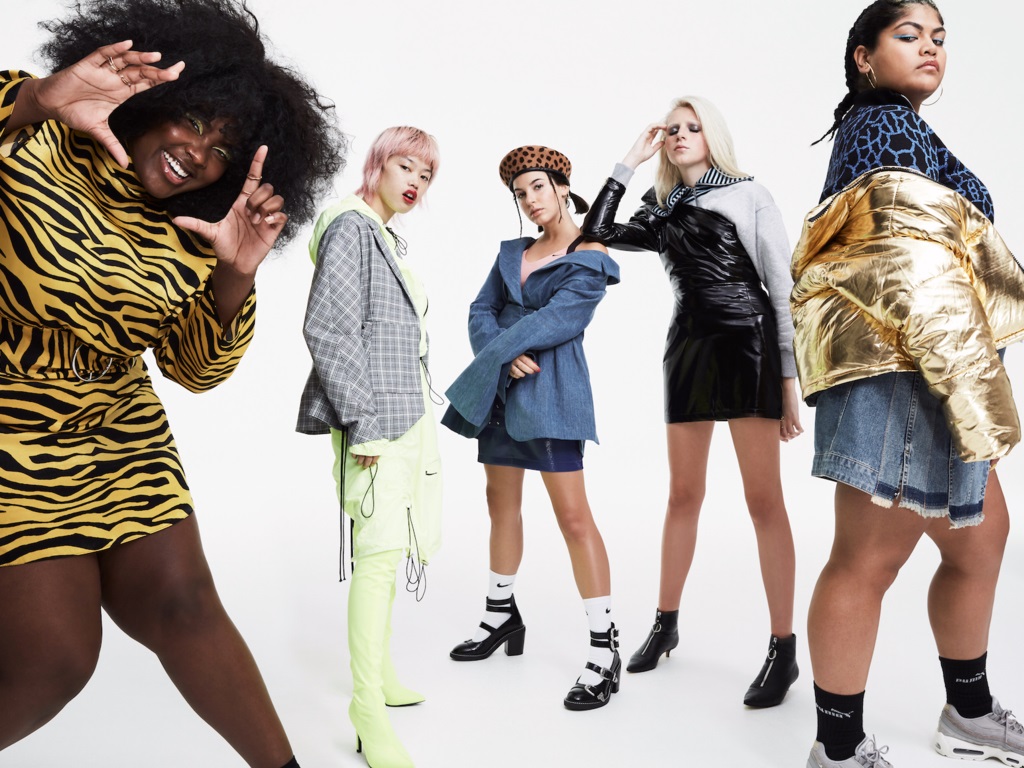 Think of ASOS as the biggest retailer you can find. Imagine a brand, and you can find it at ASOS. The website has more than 800 brands. You can literally get lost in the tens of thousands of products they offer.
They often have promo codes and discounts, making them just as affordable. Students, for example, get 10% discounts instantly. Classics, trendy clothes, or anything in between. You name it, ASOS has it.
Boohoo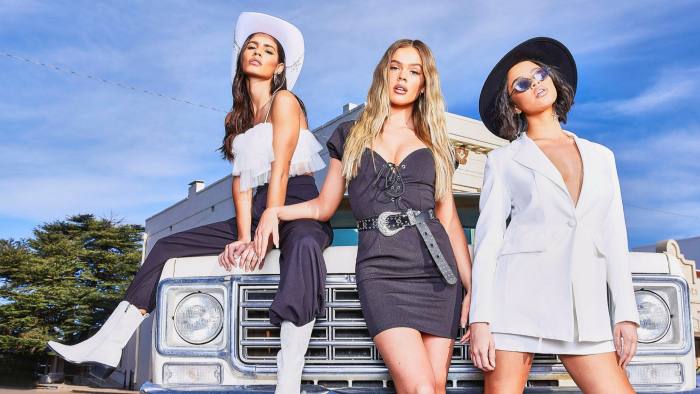 If you are looking for cheap basics, Boohoo is another store you can try. Similar to H&M, Boohoo has maxi dresses, rompers, tees, and much more for extremely cheap prices. For example, you can find $10 maxi dresses and $6 tees.
The store is the perfect place to stock up for every season. And with loads of basics, you can then combine different styles, colors, and everything else.
The store has sizes for everyone, from petite, tall, to plus size. Find your perfect fit at Boohoo.
Urban Outfitters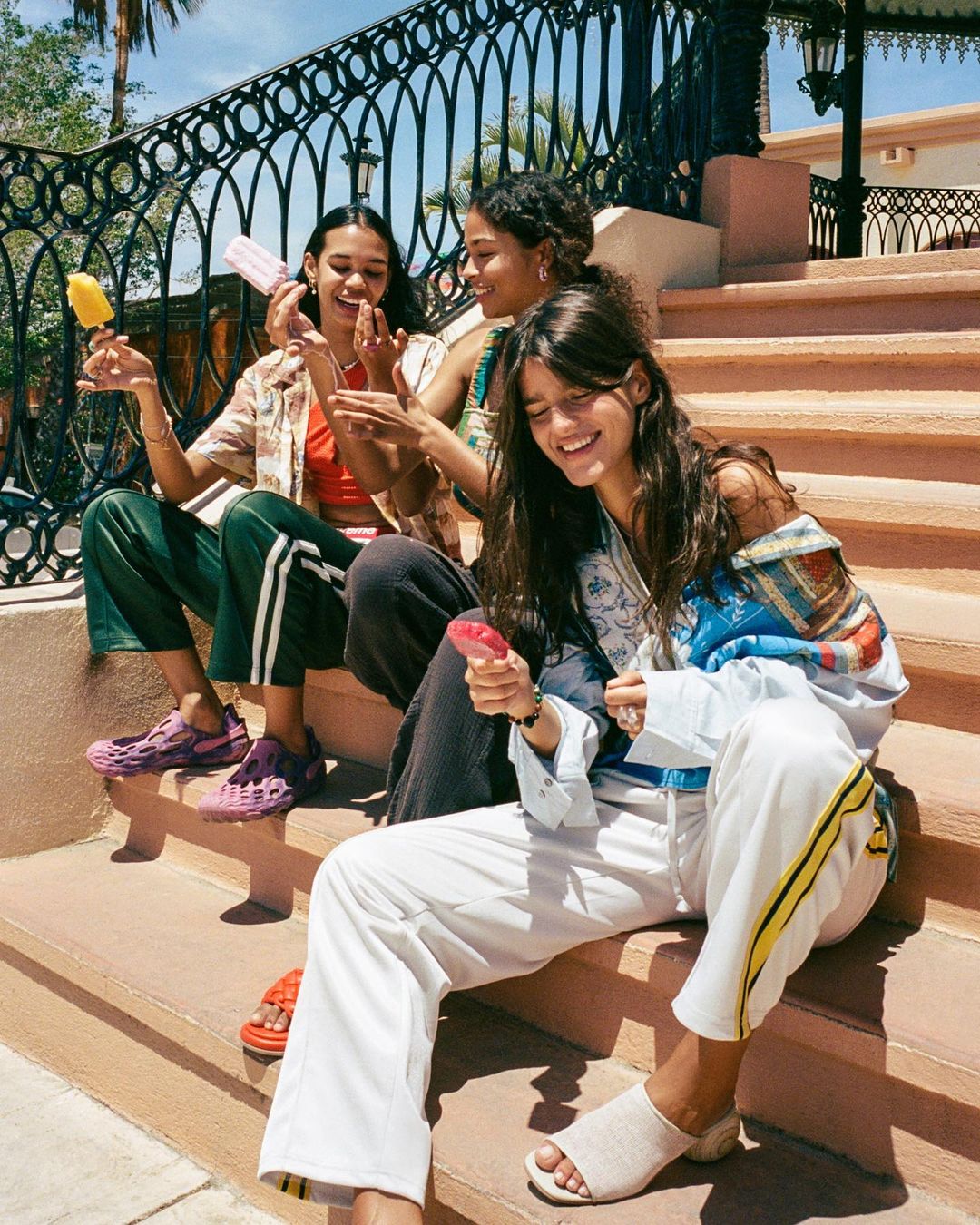 Popular among teens and young adults, they have a massive selection of clothes. That includes their own brand as well as some others that fit their style.
We are sure you have heard of Urban Outfitters. It is time to visit their store as well. And if you like the home section, you will love Urban Outfitters. They will blow your mind with their selection.
Reformation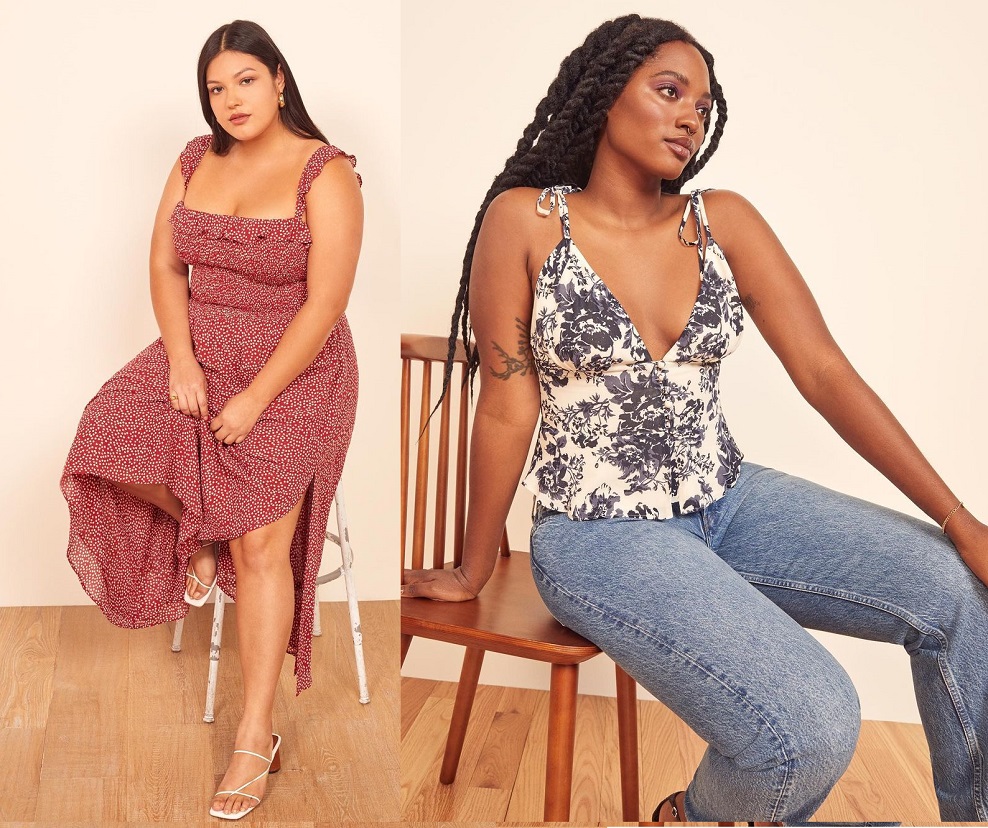 In the past few years, this store has explored in popularity. And that is all because of their simple and boho-inspired designs. Most importantly, Reformation sticks to its sustainable fashion. Think of it as an eco-friendly store that sells fashionable clothes.
This boutique sells clean and gorgeously feminine dresses, jeans, tops, and everything in between. And most of their clothes carry editorial vibes.
What makes them similar to H&M is their floral patterns and light summer fabrics. Yes, the clothes here are a bit more expensive than H&M. But you pay for the environmentally-minded tag on your clothes.
Nasty Gal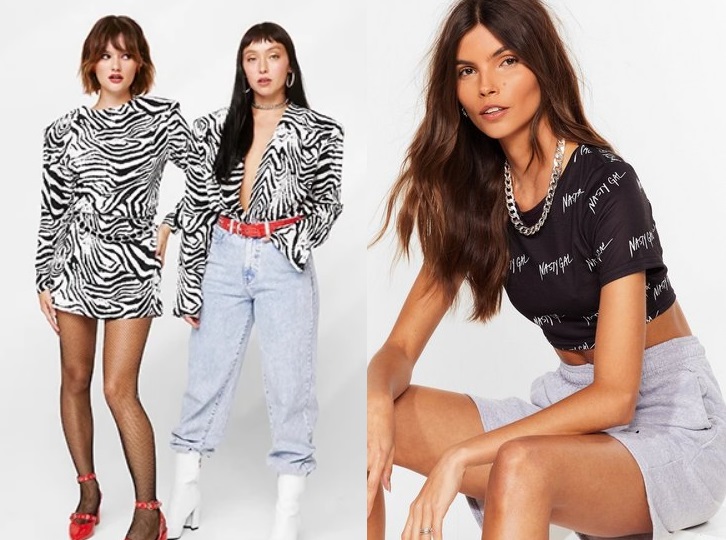 We can surely say Nasty Gal was among the first fast-fashion stores. Founded in 2006, Nasty Gal started this craziness about fast fashion. Celebrities love it. You can see Rihanna, Kendall, and Kylie in their clothes.
Nasty Gal has clothes that range from trendy to stylish. And they make sure you have options for every new trend that comes out.
Everlane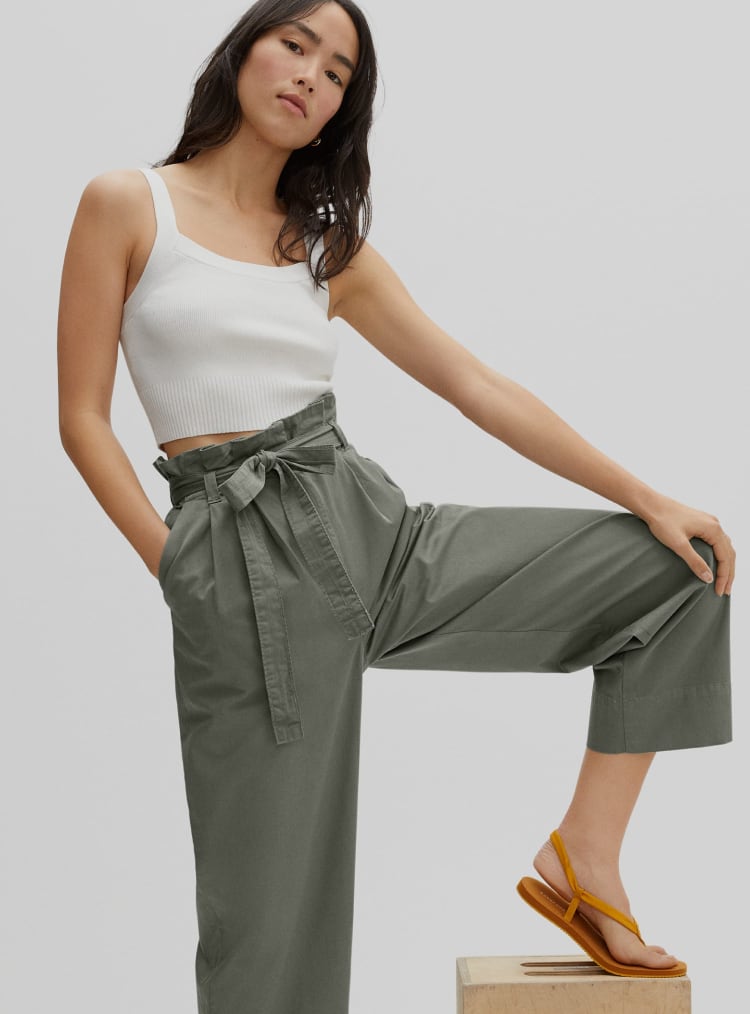 If you can afford to pay a bit more than H&M, Everlane is a great place to shop. Their trendy styles carry a bit higher price tag. But do not worry, wait for their amazing sale, and you will get affordable pieces.
They have some of the best denim pieces on the market. Jeans are their specialty, and you can find them in the price range between $50 and $100.
Hello Molly

We all know H&M has some of the best summer dresses. Enter Hello Molly, a store famous for its cute dresses. This store might turn into your new go-to spot for fashion trends.
Their trendy styles include activewear, tops, bottoms, accessories, and everything in between. With prices ranging between $20 and $70, everyone can afford to buy something at Hello Molly.
Mango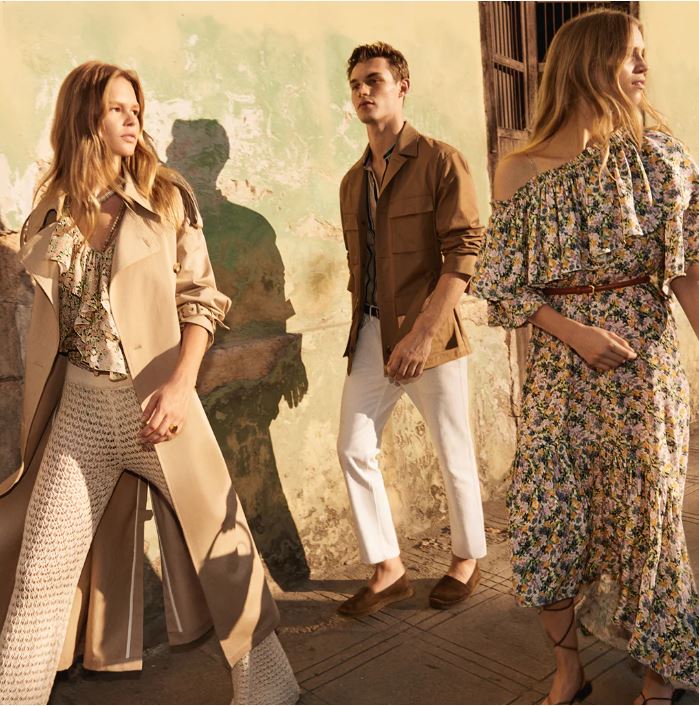 The company describes itself as "a Mediterranean with a contemporary twist boutique". They have clothing famous for its clean and simple lines. Composed of sandy and earthy tones, Mango is very recognizable.
For fans of the boho style, Mango is the place to go. Yes, their prices go higher than H&M. But Mango still has much cheaper prices than designer prices. And for the quality they deliver, Mango is worth it.
Plus, they often have big sales, usually around Christmas and other holidays. Most importantly, they cater to holidays in the country they have stores.
Another plus, they have a good collection of plus-size clothes. Speaking of prices, you can get a decent dress for as low as $70.
Forever 21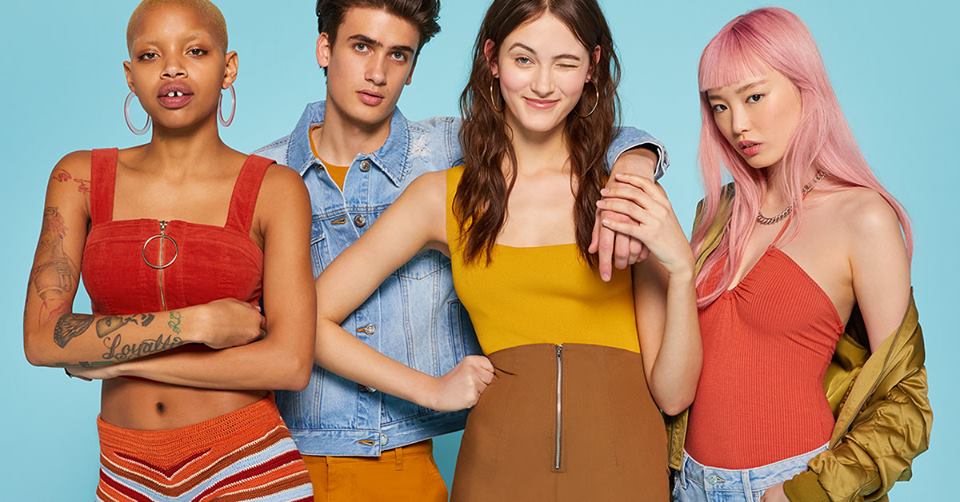 Think of this company as H&M taken to the next level. Famous for their skill at keeping up with trends, Forever 21 is something even older women will love it. They have affordable prices and fun designs.
Where they have similarities with H&M is their graphic tees and crop tops. And they have even better designs.
Geared toward young adults, they also have an extensive plus-size line. Their plus-size clothes can help women with a curvy figure find something fashionable and stylish. And they beat nearly every mainstream retailer.
Pretty Little Thing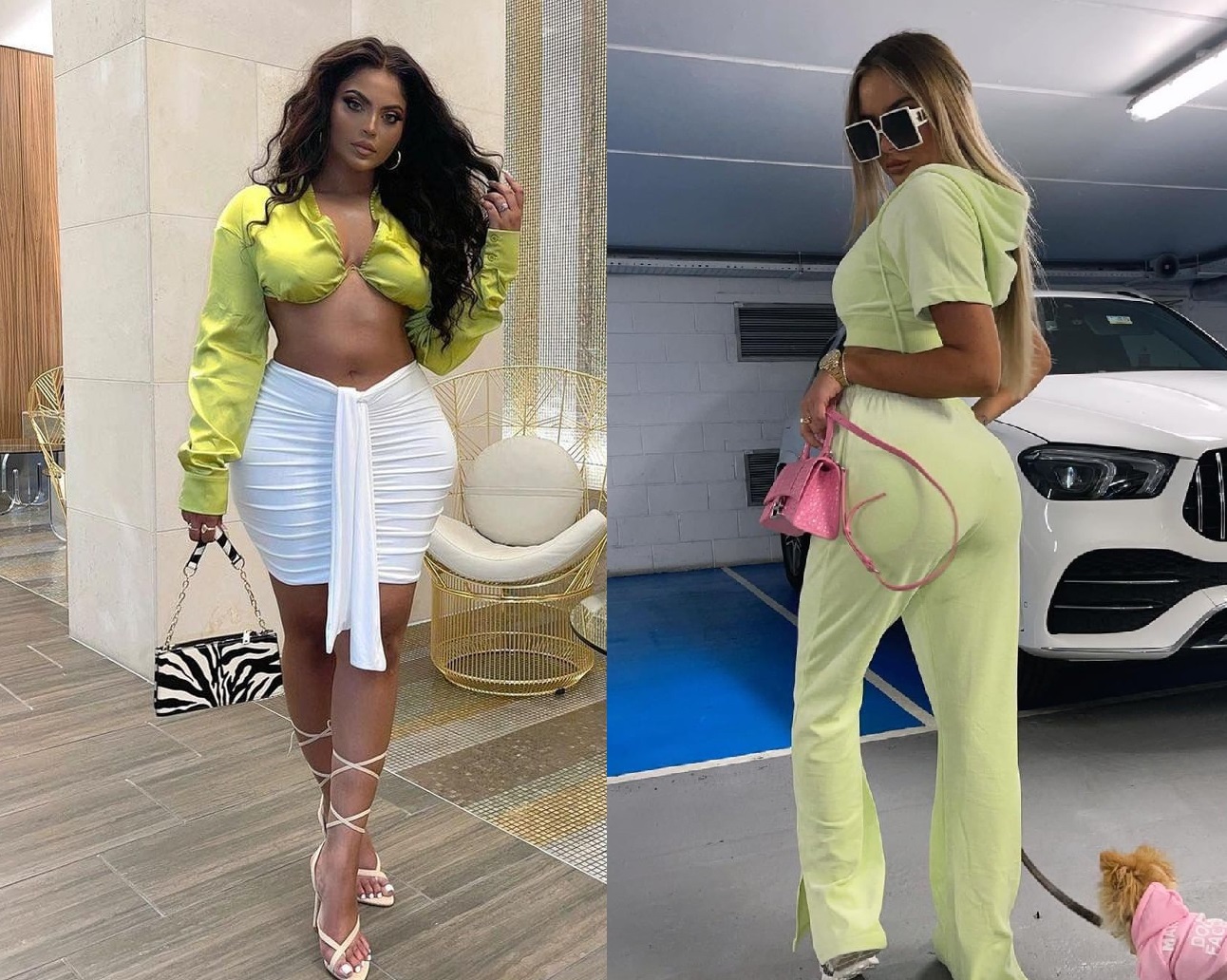 As one of the most famous trendy stores, Pretty Little Things have thousands of style and clothes. They hold sales every week, and their discounted clothes will not break your bank.
Even non-sale items cost between $20 and $50, making them quite affordable for every customer. And with that affordable price, they manage to deliver great quality clothes. Fill your closet with this brand, and you will have thousands of combinations for styling and taking Insta pictures.