What's the most difficult thing when running a household? Keeping everything neat and organized, especially when the kids come into the picture. Let's be honest, as much joy as having a family brings us, keeping everything in order most of the time is pretty much impossible.
Having a place for everything so that everything can go in its place certainly be of big help to keep some order around the house, but buying storage for everything can cost a small fortune. So it's time to get creative and turn to an old multipurpose friend, the mason jar.
Mason jars may not look like much, but they sure do have plenty of uses. For one, they are great for DIY storage, especially for organizing smaller items which, we can all agree, make the biggest clutter and mess. Now you can choose between two things. One, take the plain old jars and use them to store whatever you think you need storing or two, you can check out our list of creative and useful mason jar storage solutions and wow everyone who sees your well-organized home.
Let's get organizing.
1. School Supply Wall Storage
School or office supplies are essential for doing schoolwork or working, and unfortunately, they can also make the biggest mess. Even when properly stored, you must know that the various pens, pencils, paper clips, and so on, must be at reach yet out of the way. The solution? This wall-mounted mason jar holder sure looks efficient, and you can be sure even a beginner can make it.
2. Sugar And Cinnamon Sugar Shakers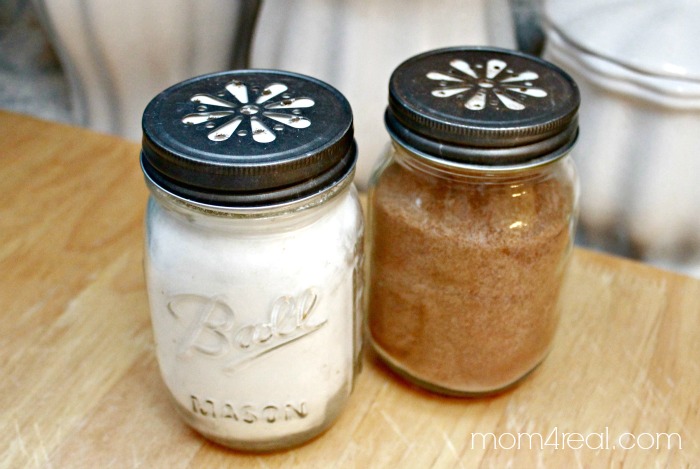 As handy as sugar shakers can be, it may not be quite so for those who are trying to cut down on sugar consumption. Here is another type of sugar shaker, where you actually have to shake for your sugar. Plain, cinnamon sugar or any other kind, this is certainly a fun use for the jars.
3. Stacked Mason Jar Organizer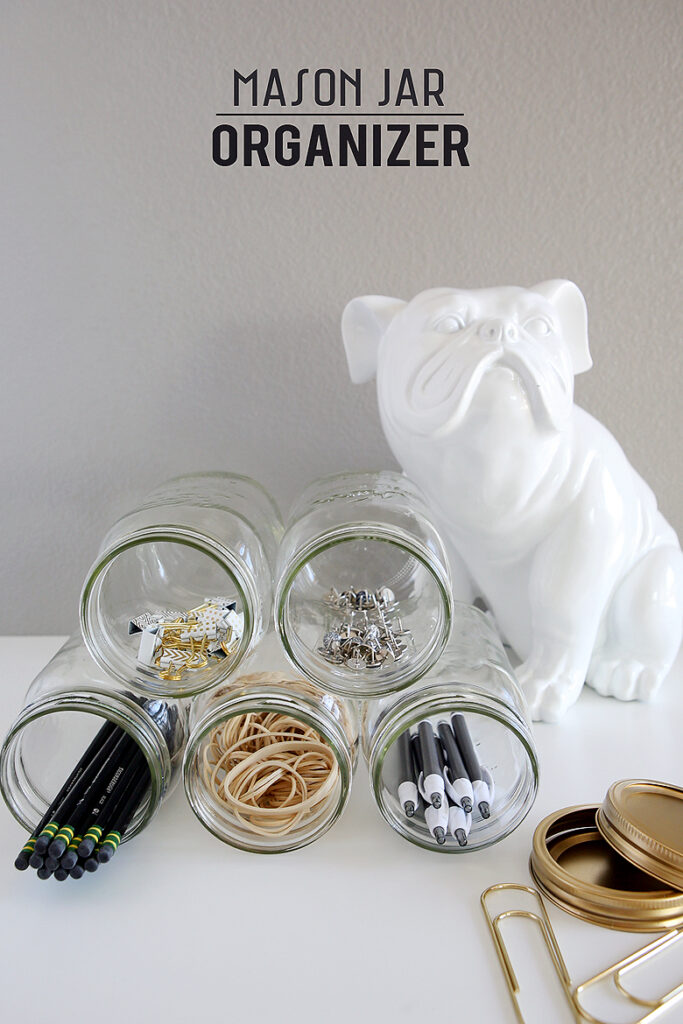 Tilted storage is more efficient when you have fewer objects to store and you use them frequently. That way you don't lose time trying to reach to the bottom of a jar, and honestly, it looks better this way and takes up less space. And all you need is a glue gun a mason jar.
4. Waterproof Matches Storage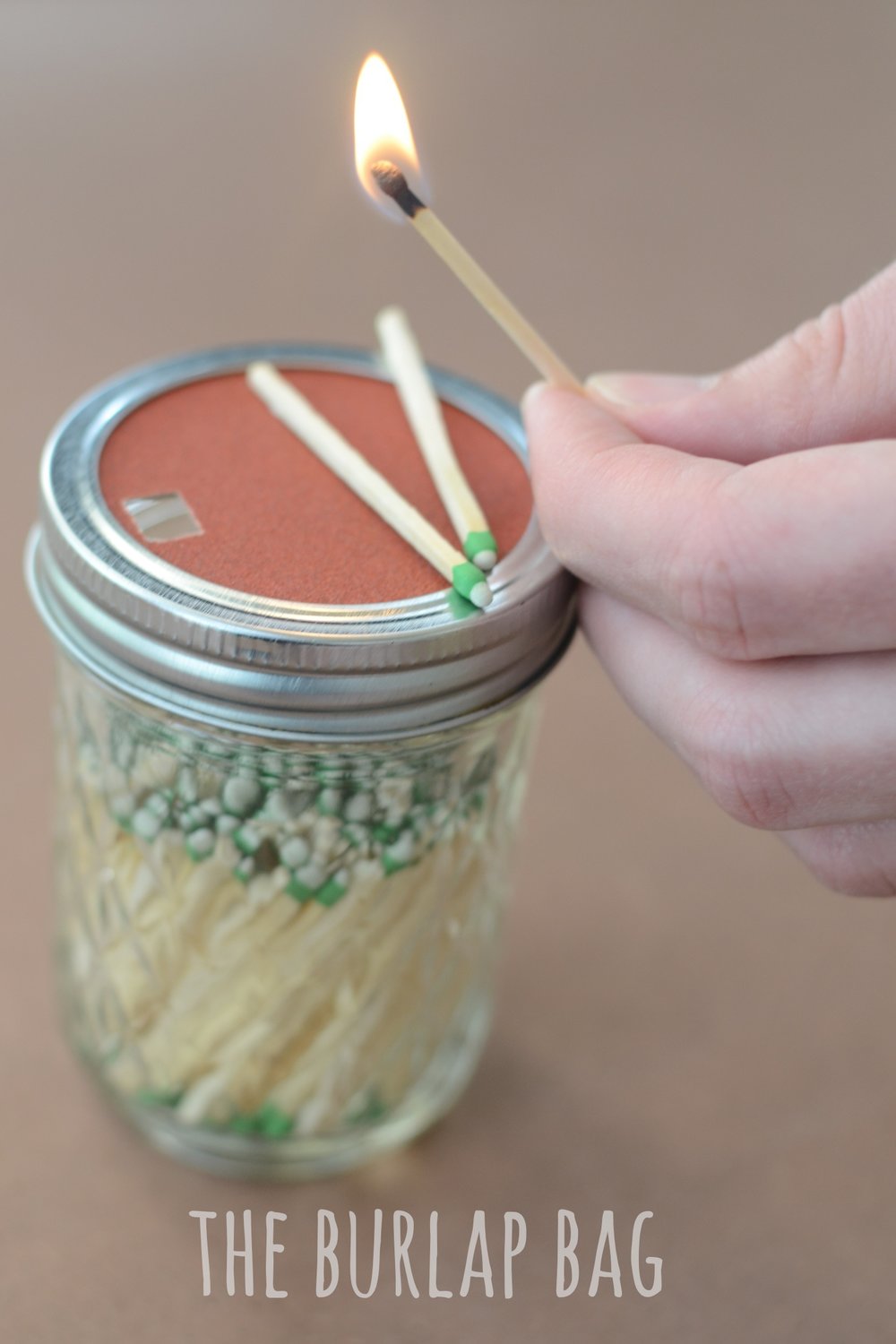 Here's a brilliant idea that will certainly come in handy when camping,. Storing the matches in a small jar and gluing on the match striker/sandpaper on the lid. Easy, neat, and waterproof. And for extra water protection, you can glue the sandpaper on the inside of the lid.
6. Mason Jar Bathroom Storage Accessories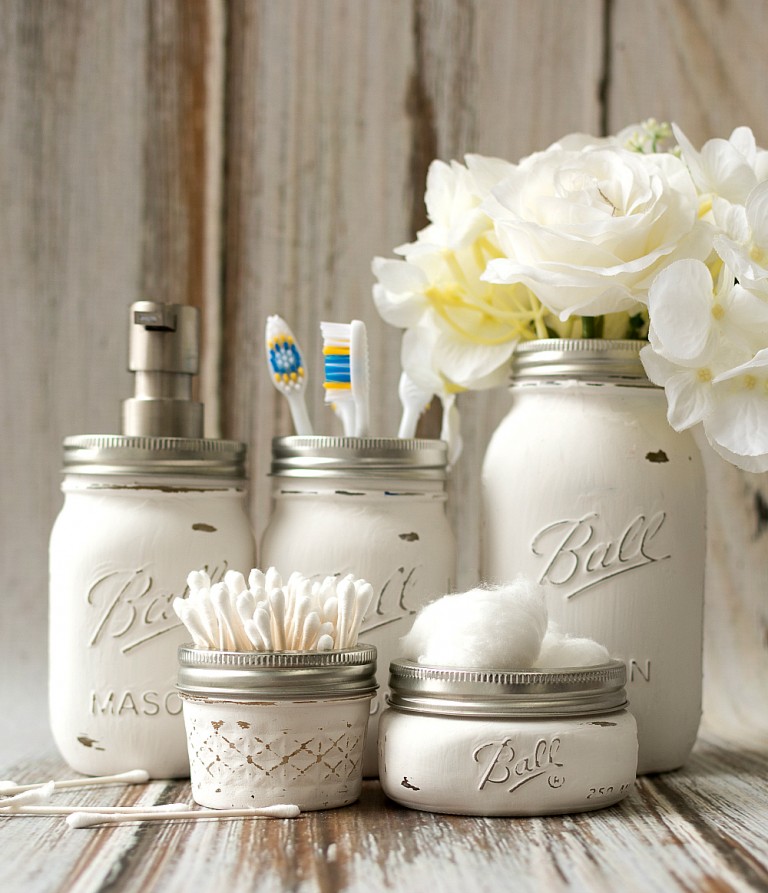 Cotton balls, Q-tips, soap dispenser, toothbrush holder. Some of the essentials accessories for the bathroom, don't you agree? Now, if you want to replace the ones you already have, here's an idea on how to do so without spending a cent. Use mason jars.
7. Tissue Paper Holder

And speaking of hygiene products, tissue paper is another must. But, tissue boxes can be a bit light and move around when trying to pull a tissue out. You won't have that problem with these mason jar tissue papers for sure. Try it.
8. Gifts In A Jar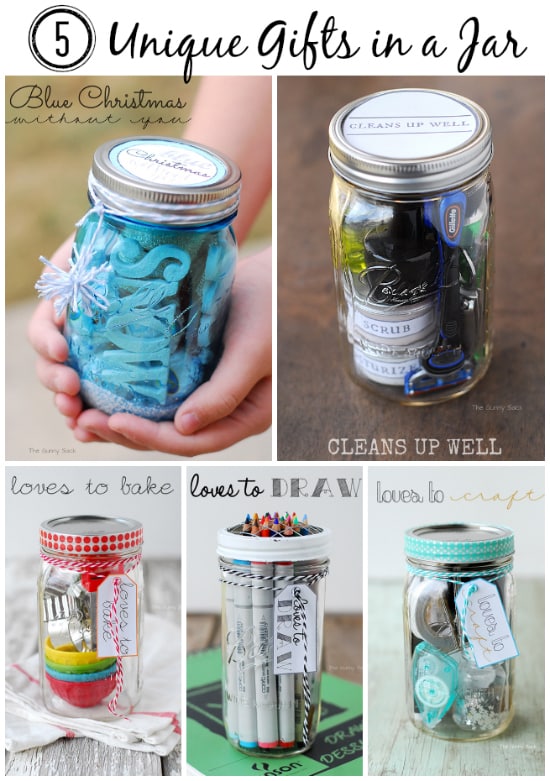 Gifts don't have to be expensive to be thoughtful. There are plenty of people who still appreciate homemade gifts, and if you have friends or family that belong in that category, here are some mason jar kits/gifts that will certainly mell their hearts when they receive them for their next birthday or special occasion.
9. Spice Jar Storage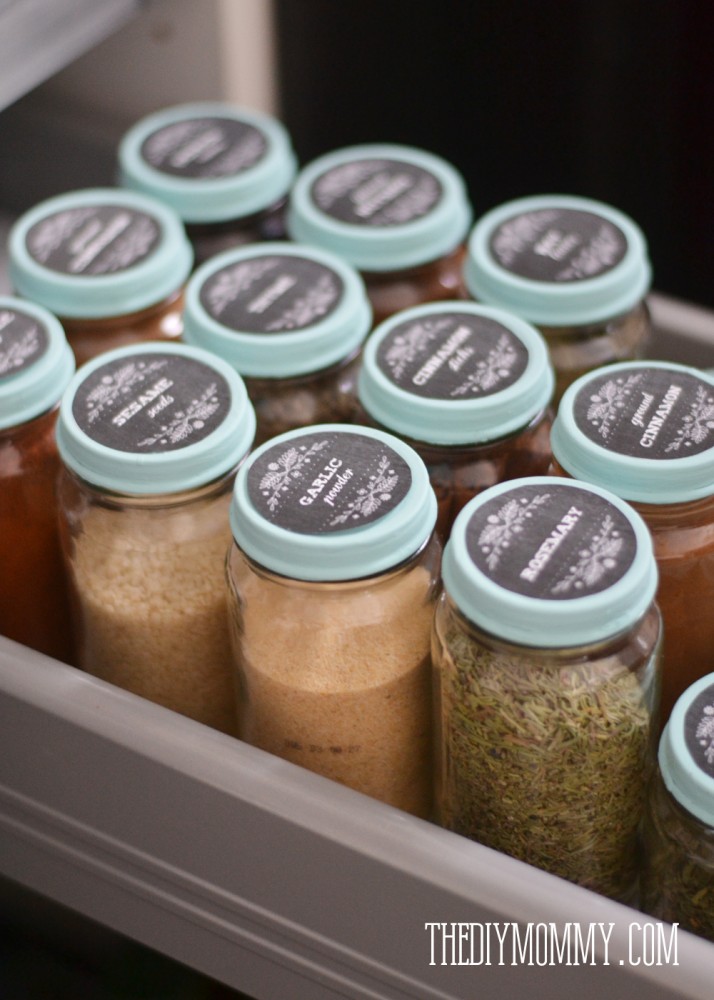 Cooking without spices is not fun at all. Every kitchen must have at least a shelf full of different spices to bring some "spice" to every meal. Have all your wonderful spices stored nice and neet in cute labeled mason jars, and cooking will be endless fun.
10. Vertical Pallet Mason Jar Storage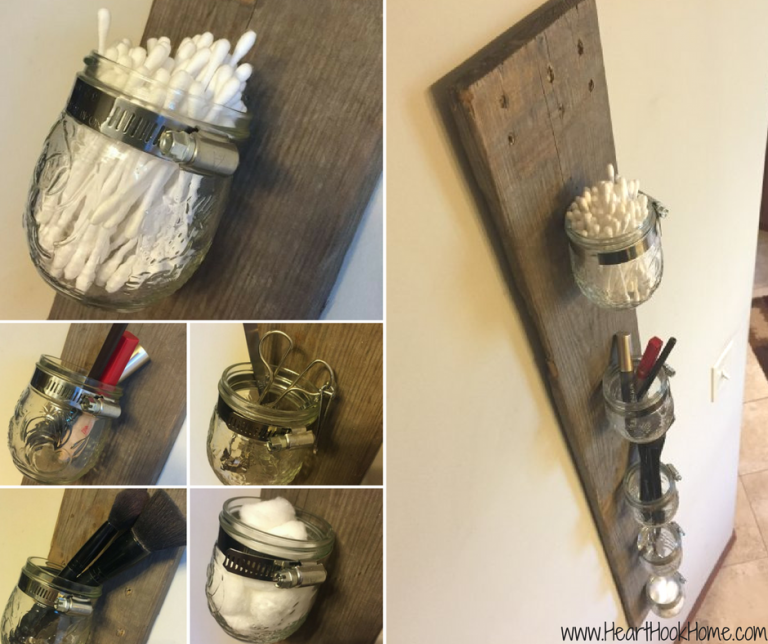 The best way to save on space is to utilize areas that are not often used, like the wall. And the room in the house where space is always lacking is the bathroom, so this vertical wall mounted mason jar storage might be what you need to solve this problem.
11. Cupcake Liners Mason Jar Storage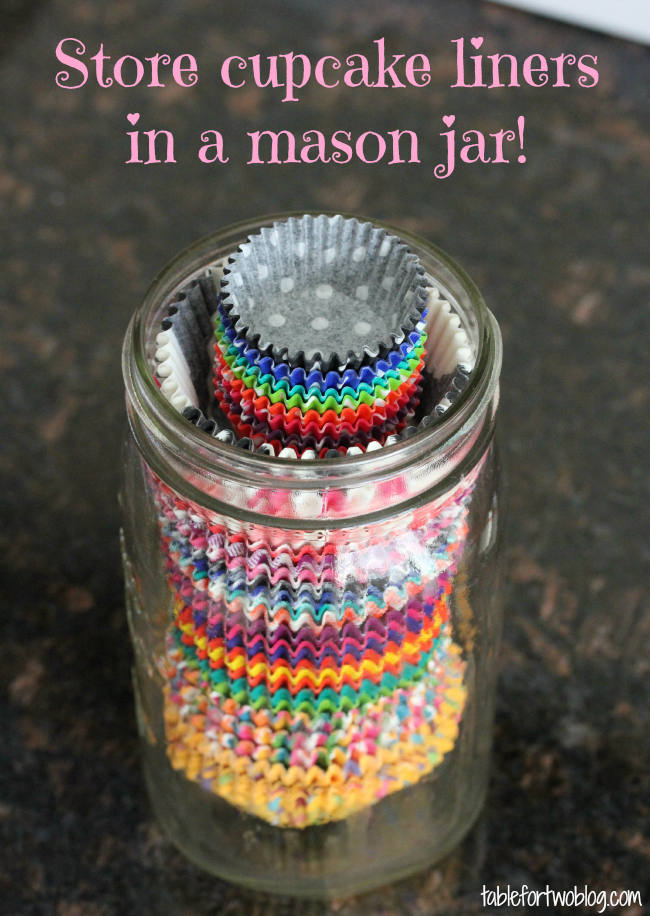 Everyone loves cupcakes, but making them can be messy. Here's one trick to make it slightly less messy, by making sure that the cupcake liners are always at hand and not flattened. Keep them in a jar.
12. Bridal Emergency Kit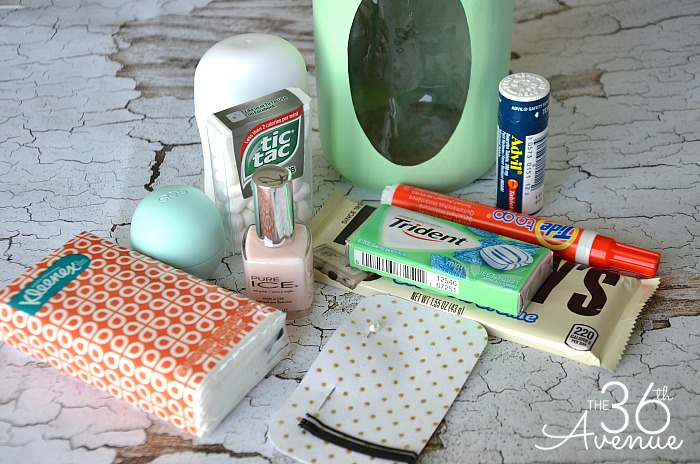 On one of the best day of a woman's life, her friends need to be there for her and prepared for every unexpected problem. If you happen to be that friend for the next bride to be, you can be sure that she'll appreciate you having this bridal emergency kit.
13. Craft Supply Organizer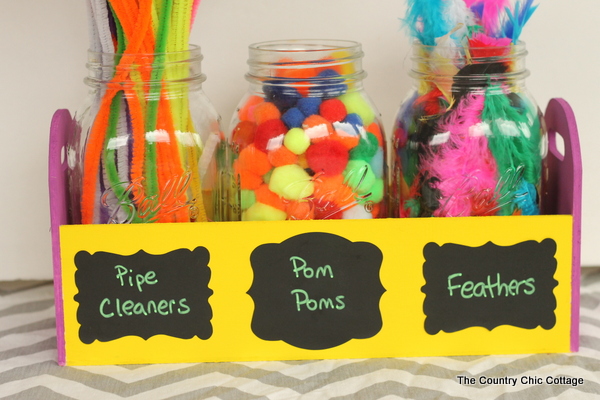 Here is an idea to keep the kiddies entertained. Even better, you can be sure that there won't be too big of a mess once they've done playing. A monster station made with craft supplies and mason jars. That should keep them entertained for a while, right?
14. Mason Jar Twine Holder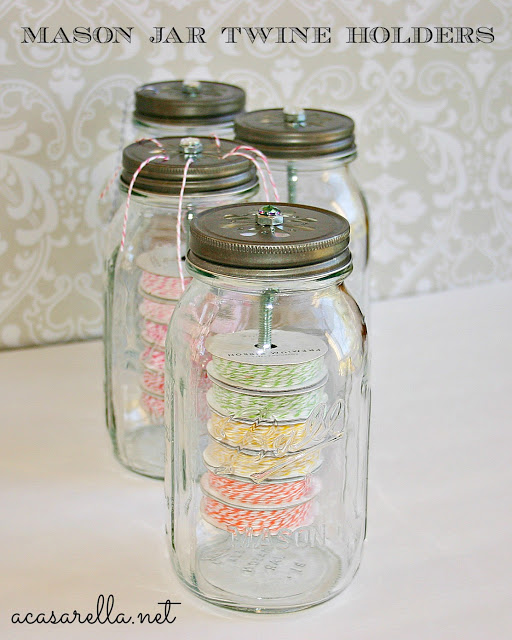 Crafters, knitters, and seamsters are quite familiar with this problem. Keeping the thread, yarn, ribbon, and twine neatly stored. Here is one idea that can solve that problem. A mason jar with a screw on the lid and a few holes through it. Pull one end through the hole and pull away as much as you need without fear of untangling everything.
15. Small Toy Storage For The Kids
No one knows why kids love playing with tiny, tiny toys that they never put away afterward and cause the greatest foot pain for every parent ever. If boxes and storage containers didn't work to keep some order in this mini-chaos, try making your kids keep their toys in glass jars. At least they'll see what's inside and won't open everything to find what they need.
16. Mason jar Utensil Organizer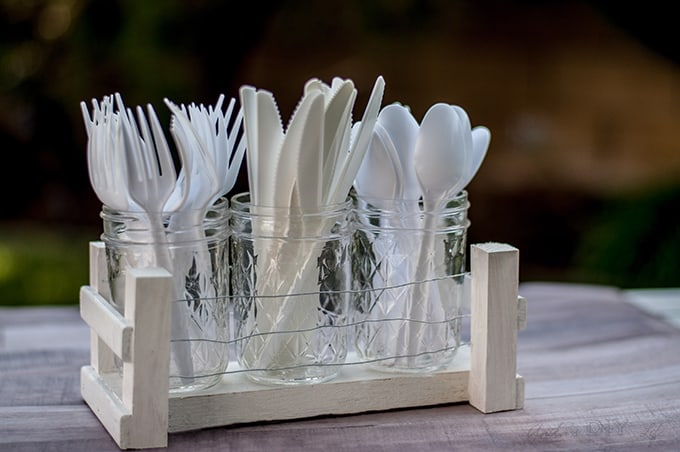 Utensil holders are very handy during picnics and backyard cookouts, and if you don't have one already, you don't have to go and get one. A few mason jars will serve just as well as any store-bought utensil holder.
17. Hanging Trinket And Craft Shelf Storage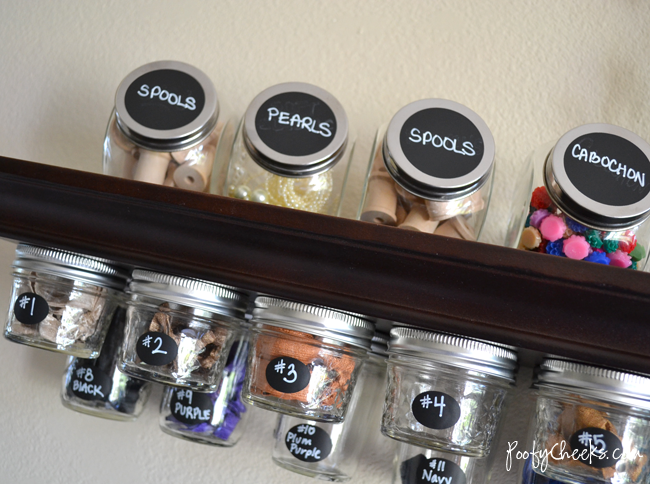 This project is something everyone would love to have, especially if they usually work with small items. A shelf with storage space both above and underneath the shelve itself. A few mason jars and a few magnets, and this project is ready to keep even your tiniest items neatly organized.
18. Modern Wall Mason Jar Storage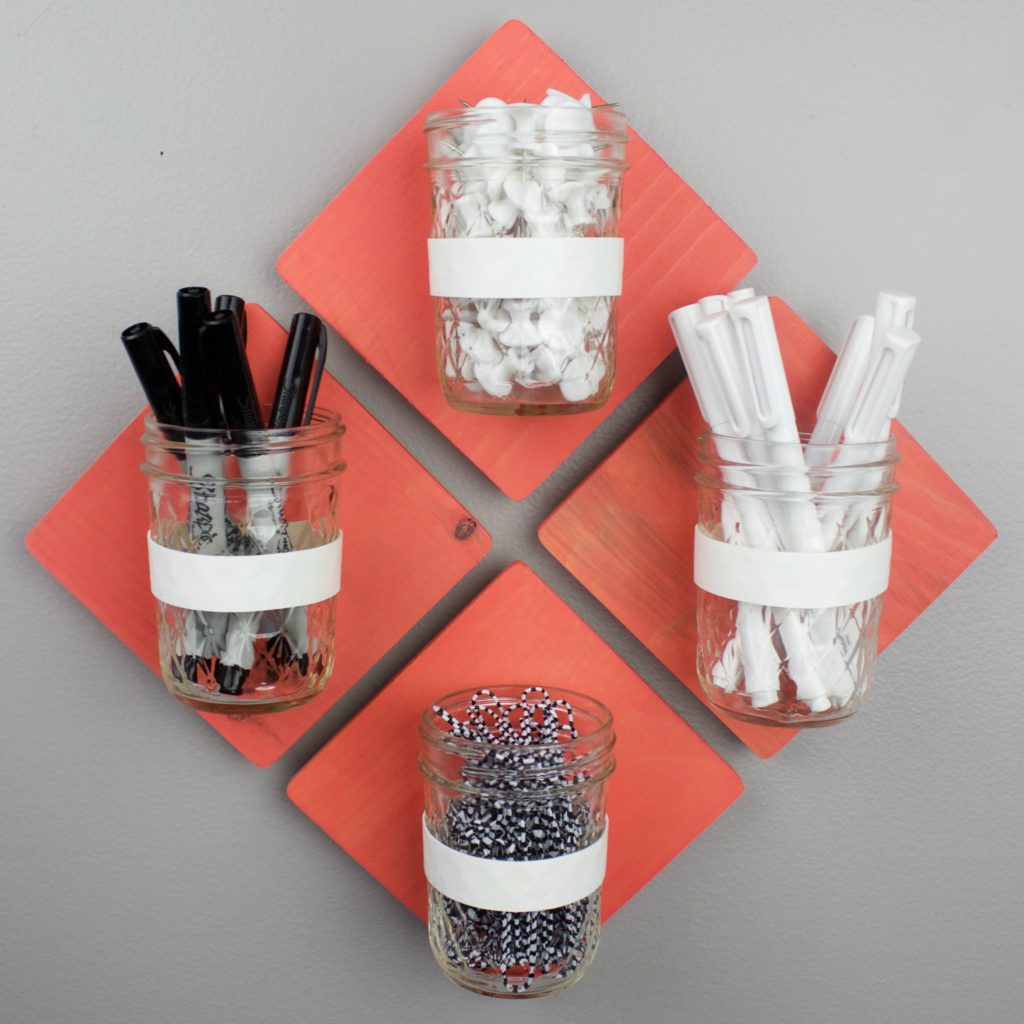 The last project idea we'd like to offer is a variation of one we've already shown you. A wall-mounted mason jar storage. While it's functionality is just as good as any similar wall storage, this one can double as wall art. Just another proof that you can have both functionality and esthetic?
That's all we have for now. We hope you found these project ideas entertaining and fun, Do you think we missed anything? How would you use mason jars around the home? Leave us your thoughts and ideas in the comments.