Halloween season is still on. And it will be for the rest of the month.
This season with the overall COVID situation, the best detail to have in your mask, or in everyday Halloween life, is the face mask. Since in most of the world's countries you must wear a mask wherever you are, you'll have to combine it with the costume you will be wearing this Halloween.
Below we give you some ideas of face masks that are scary, creepy, spooky, yet wonderful to get you inspired to complete your Halloween outfit. Of course, those are not the only ones you can wear, but sometimes you might need a small detail to make your mask perfect. Why not consider the face mask the missing piece? It will keep you safe and make you feel unique throughout the night.
Enjoy this list of masks and let your imagination run wild when preparing for the scariest night of the year.
1. Bloody Nose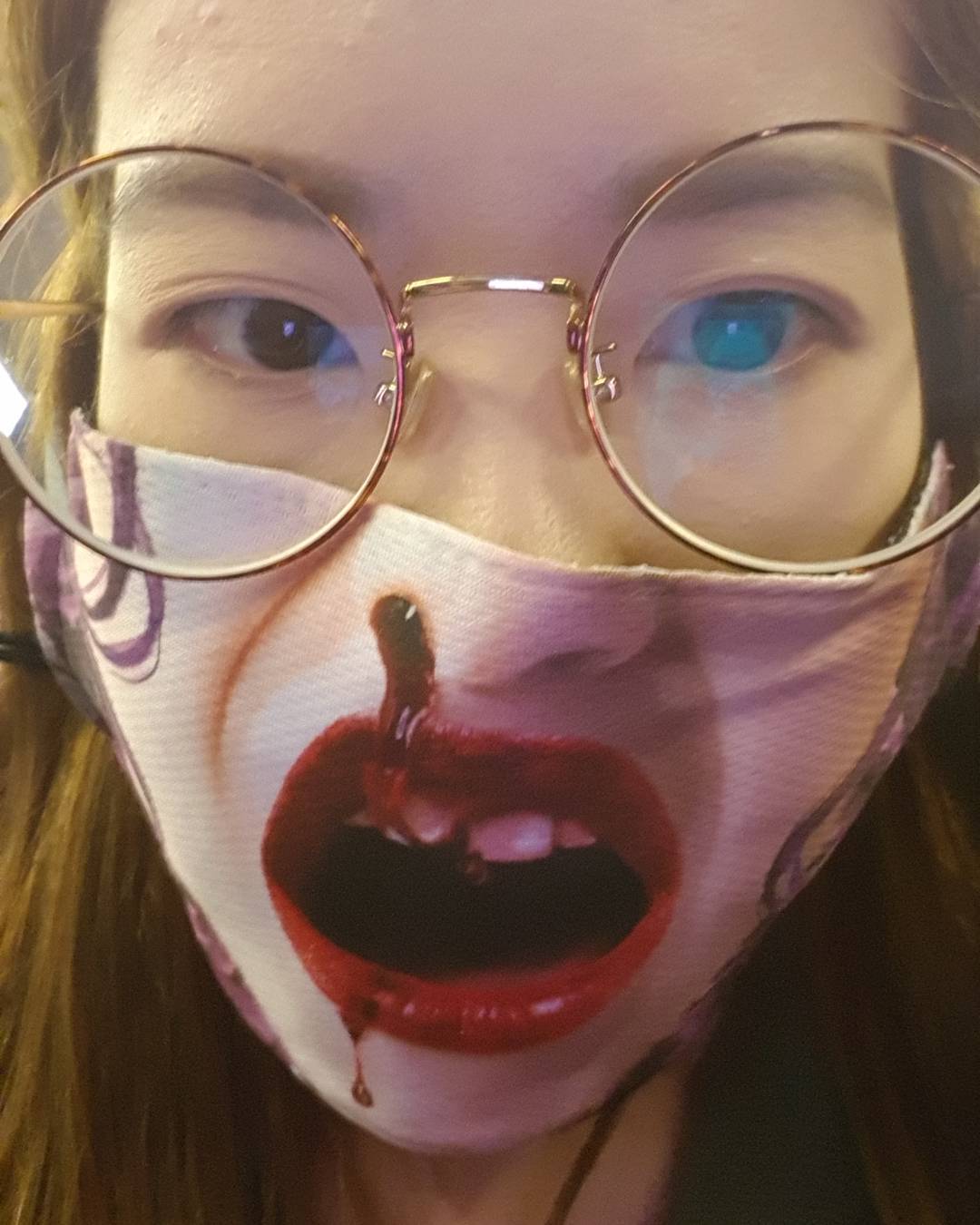 Blood running through your nose and dripping in your mouth will be perfectly creepy for those around you. Make sure they know it is a face mask when you wear it during the day. And for the Halloween party, enjoy the creepiness of the mask and the costume.
2. Doggy Face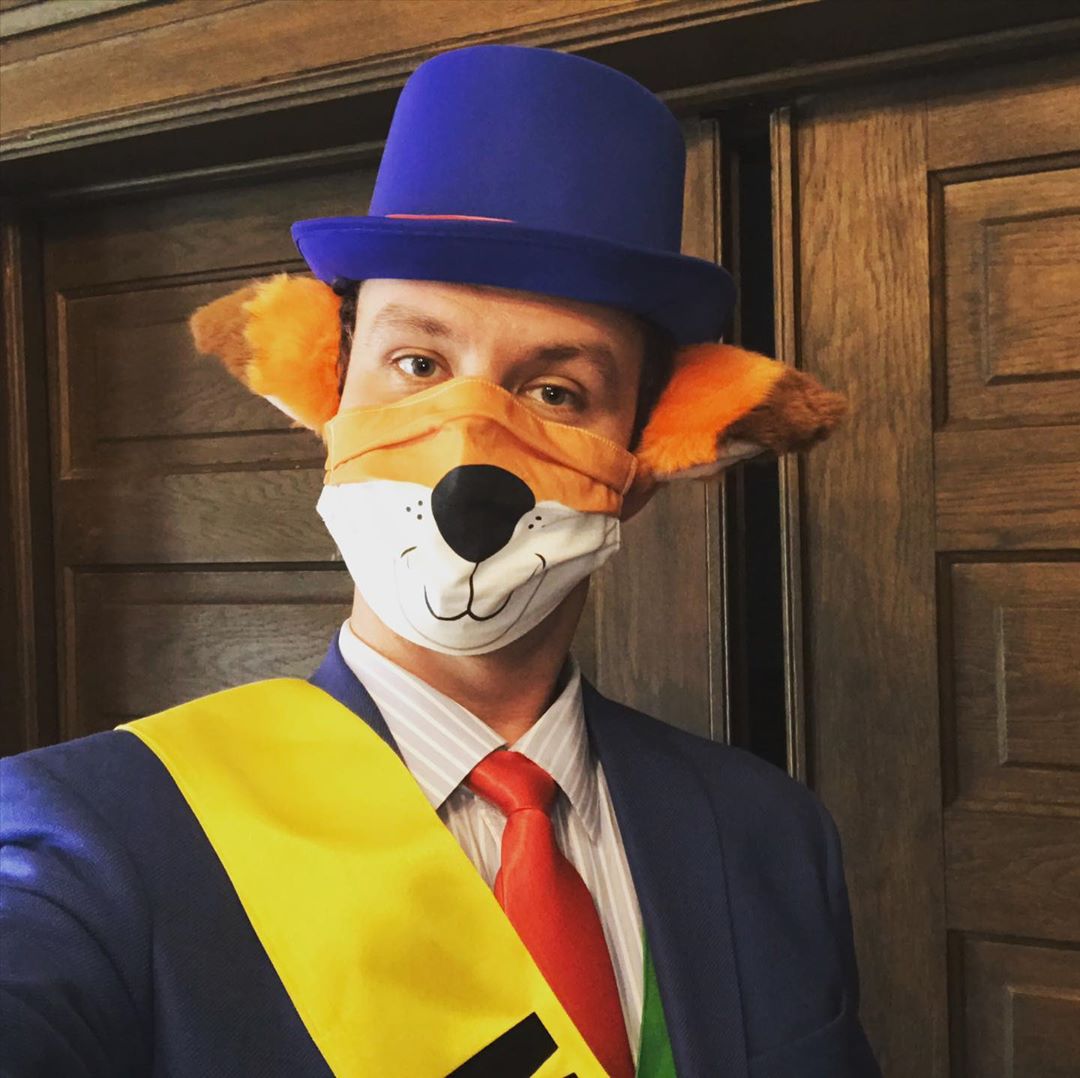 Turn your ordinary everyday suit into a great and funny Halloween costume with this uniquely funny doggy mask. The ears make it even more fun to cover your own ears. Top it with a cylinder hat and combine it with a red tye and white shirt. It is funnier like that, so expect everyone around you to laugh.
3. Dracula Face-Mask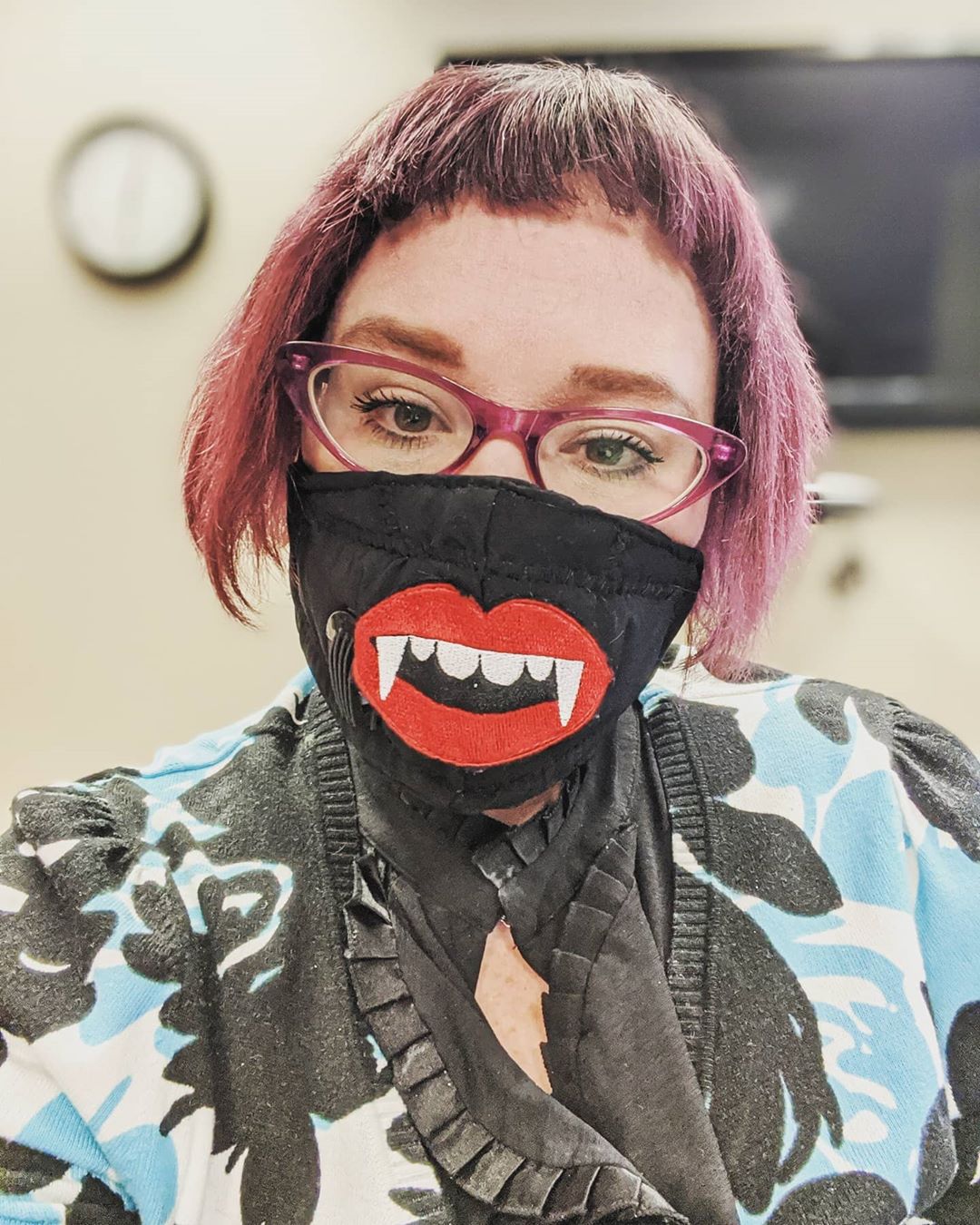 This Dracula face-mask is great for those that like being a little spooky and still trendy. A simple black face mask with an imprint of a red mouth with carnivore teeth sticking out. Great to be a little bit scary, but not all the way into scaring those around you.
4. Sugar Skull Mask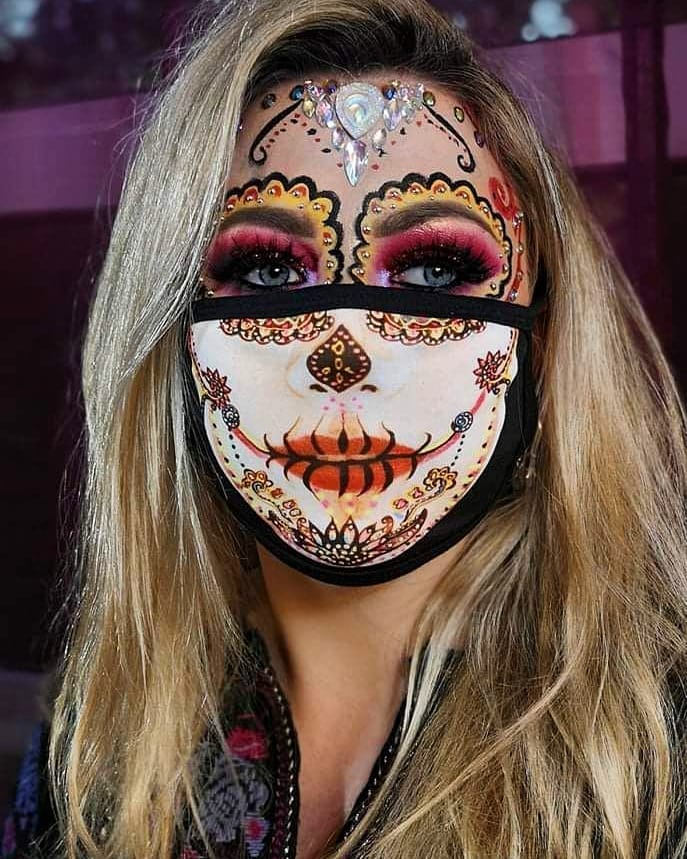 Sugar Skulls are an overspilled tradition from Mexico that is becoming even more popular in the States. The sugar skulls are considered elegant and posh, so this mask will help you get the best version of what you have imagined as a mask this Halloween. Make sure you choose the right colors and combinations.
5. Nightmare Before Christmas
The Nightmare Before Christmas is always a great inspiration for Halloween. This lady got really into the role this season. She even painted her face and combines it with the mask to make it even more unique. You can also get inspired by this idea and make your perfect mask for this year's Halloween party.
6. Monster Mask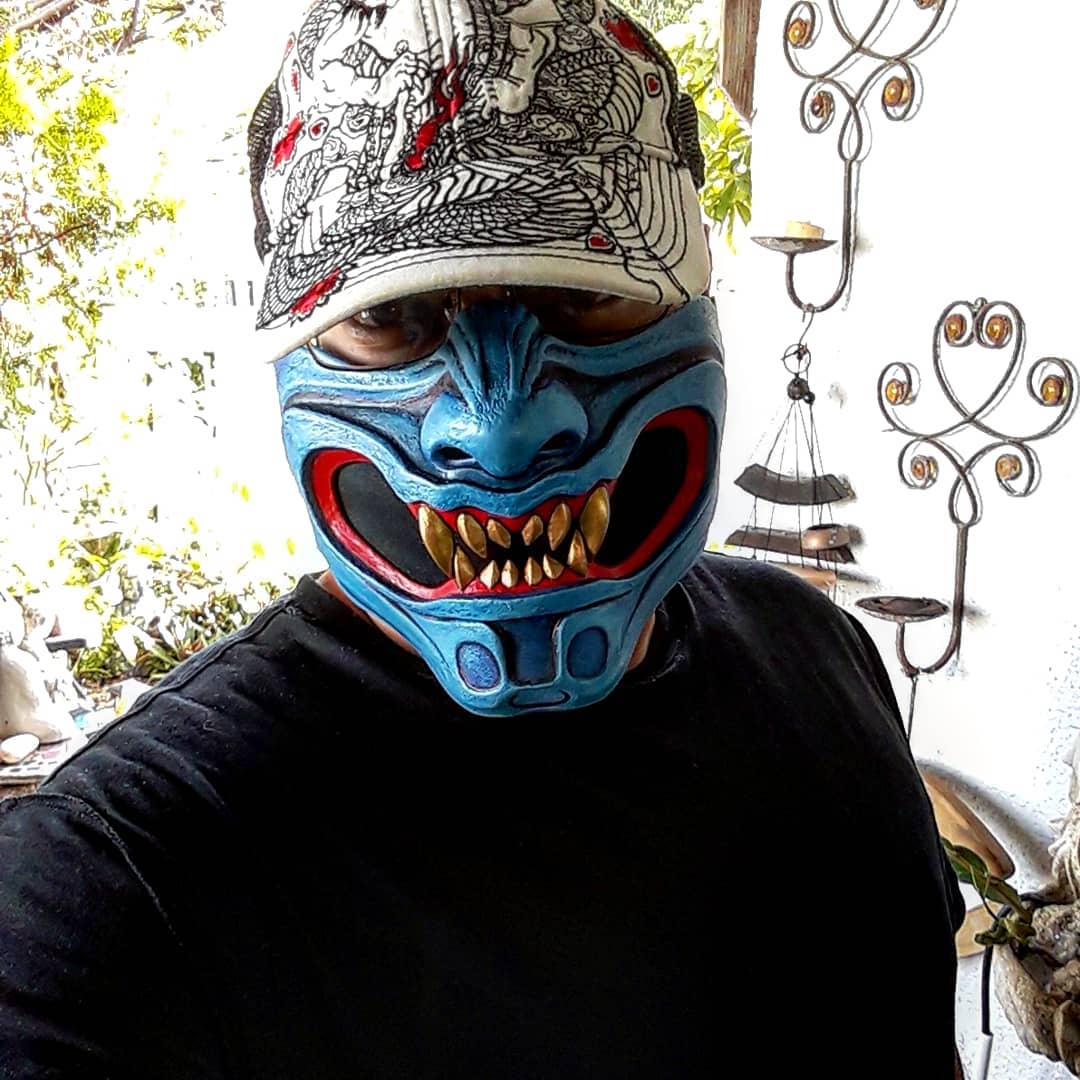 This blue monster mask can be considered as a shark mask, or as a monster mask. Whatever you call it, it is equally scary. Make sure you combine it with the right outfit and wear it to the right party to make you stand out from the crowd. Or, if you like being scary all the time, wear it wherever you go during the day.
7. Poking Mask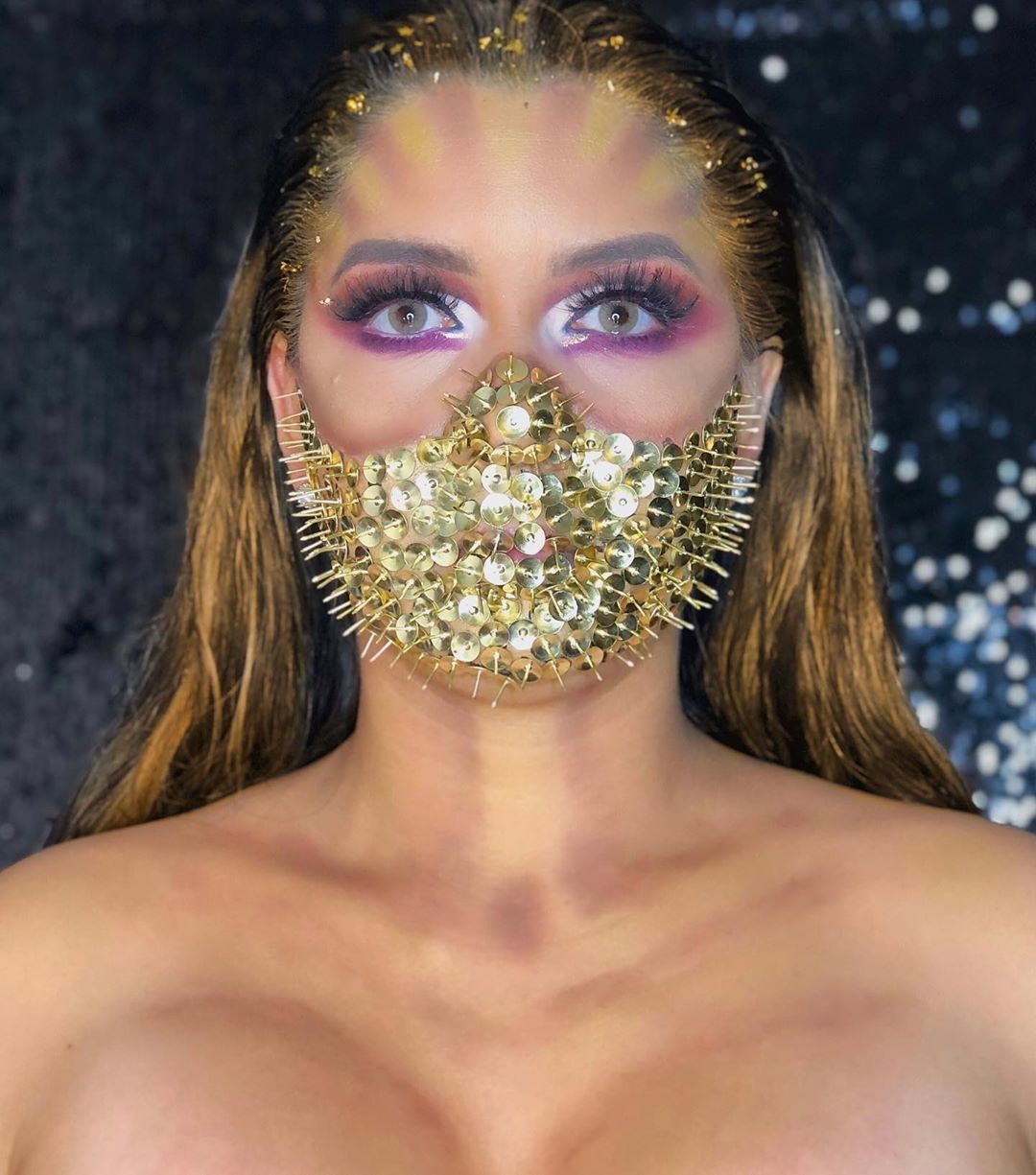 This mask is great if you want to sparkle and still be spooky and scary for those around you. Make this mask out of tiny golden color pins to suit best your lovely makeup and make you look scary. I don't think anyone will even dare come near your face.
8. Billy The Puppet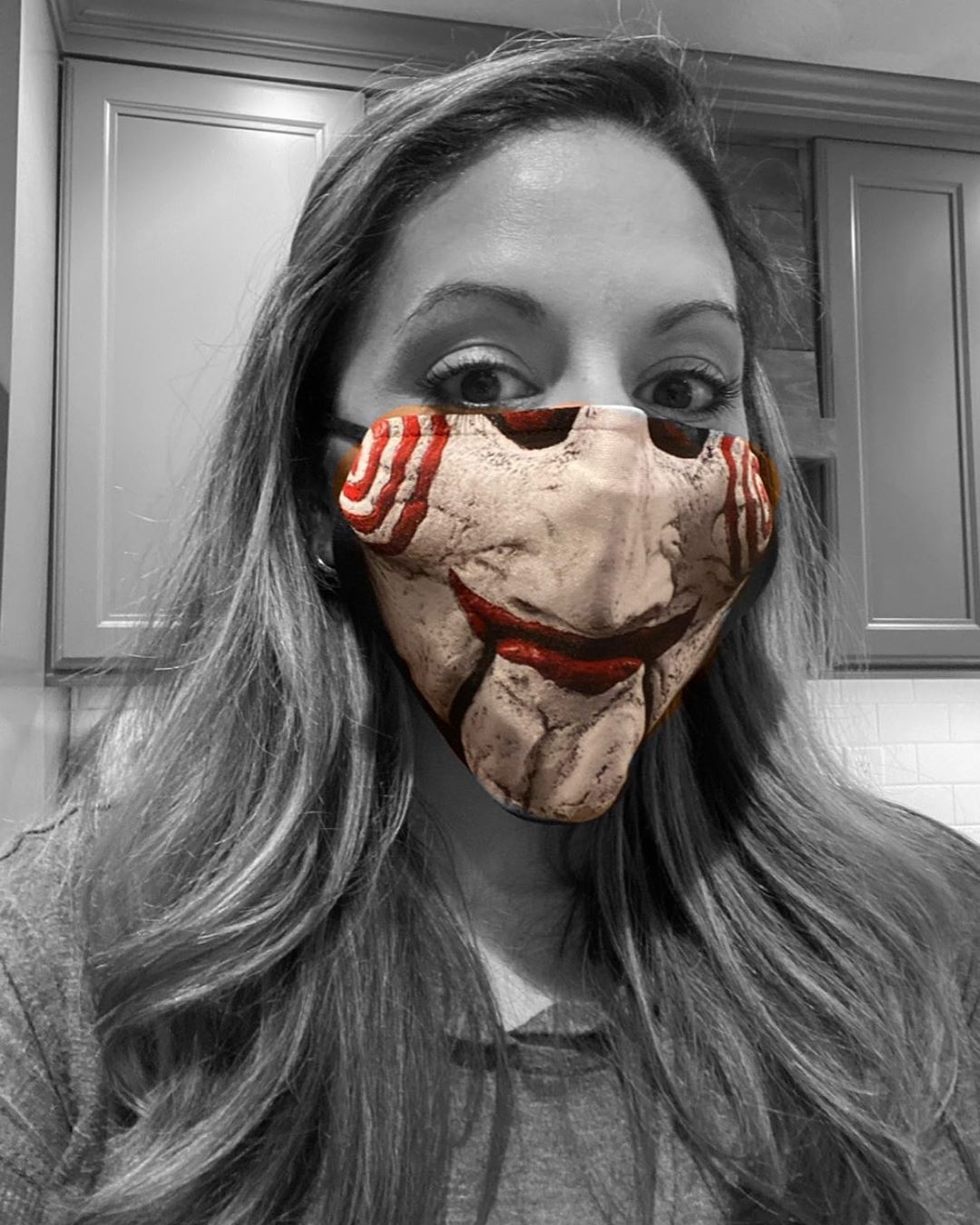 Captain America has gone rotten. This is what this mask really looks like. Actually, it is Billy the Puppet, so if you have thought of being a puppet or a doll this Halloween, choose this mask. It is scary, unique, and will be perfect to scare the other around you.
9. Octopus Mask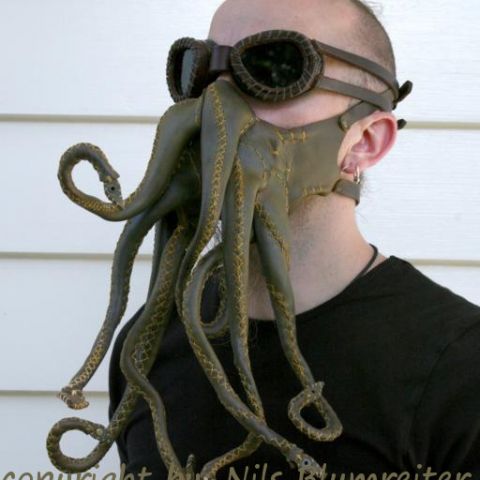 Lead lovers will simply adore this mask. It is unique, it is creepy and it is perfect to disguise. Combined with a pair of dark goggles, and some dark clothes it is the perfect and most unique mask to wear this scary season. Of course, it is reserved for the bravest ones around.
10. Yeti Mask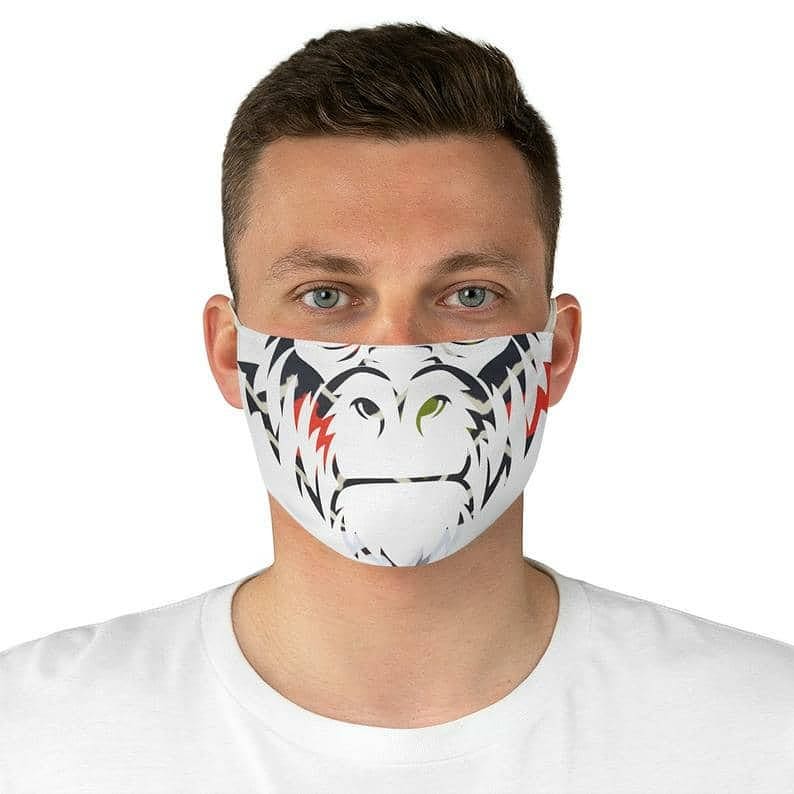 Not a fan of scary? No problem. This yeti mask is perfect for those that love being unique but are not really into scaring others and being spooky. The combination of a white outfit and this mask will make you feel like you belong in Halloween, and yet not being spooky and scary for those around you. Yeti is unique anyway.
11. Shark
Shark, Shark! On your face. This mask can really scare those around you, especially if you pair it with a grey outfit. Make sure you have all you need this Halloween to enjoy this wonderful shark time, because if not for Halloween, when else can you enjoy being scary to others?
12. Blue Face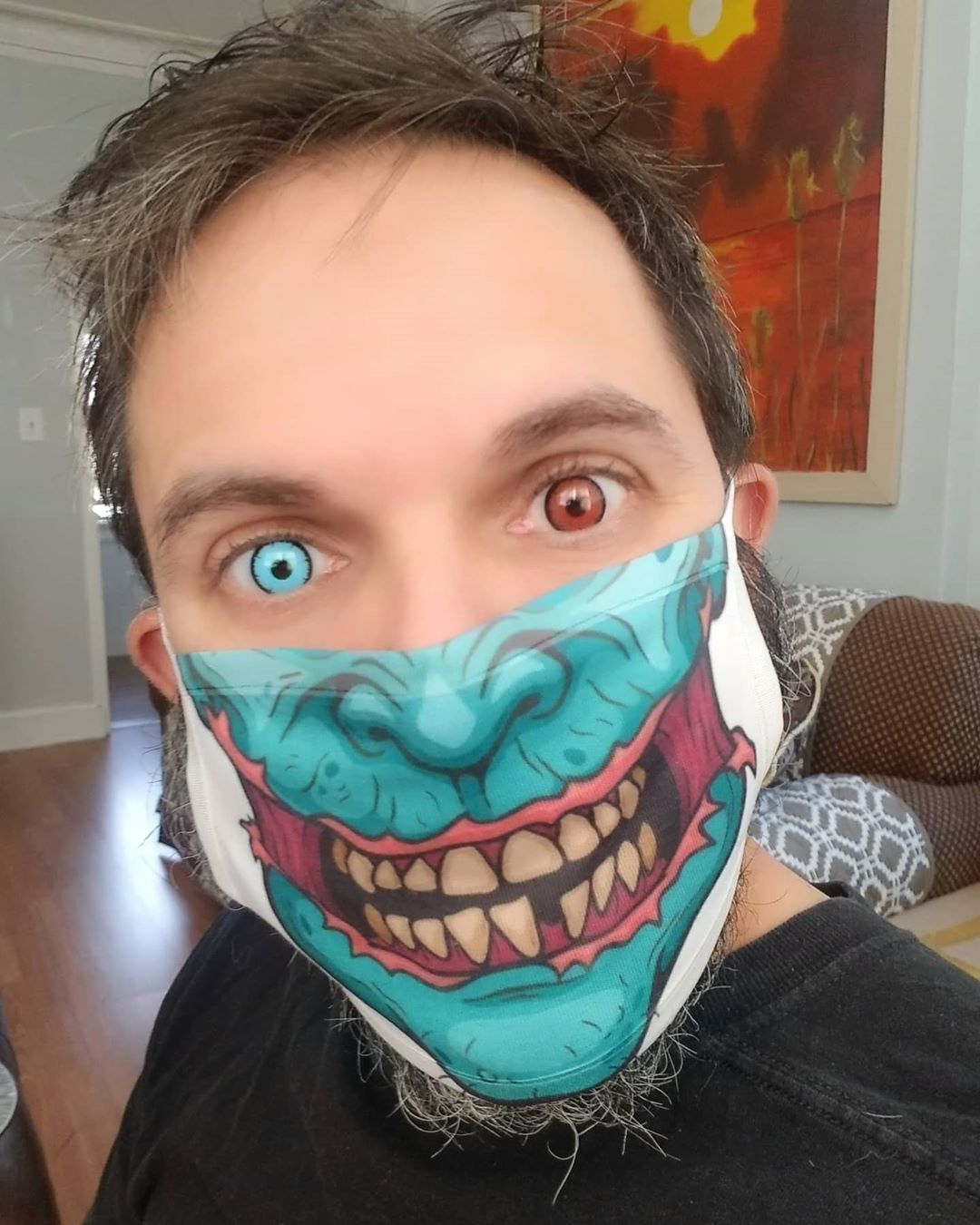 Blue face, scary face, zombie's face. Well, sometimes zombies are said to be blue or green. This mask really resembles a zombie of your imagination. Let it go wild and pair this mas with an even creepier outfit to get the best mask this Halloween. And enjoy it with your friends wherever you are.
13. Zombie Face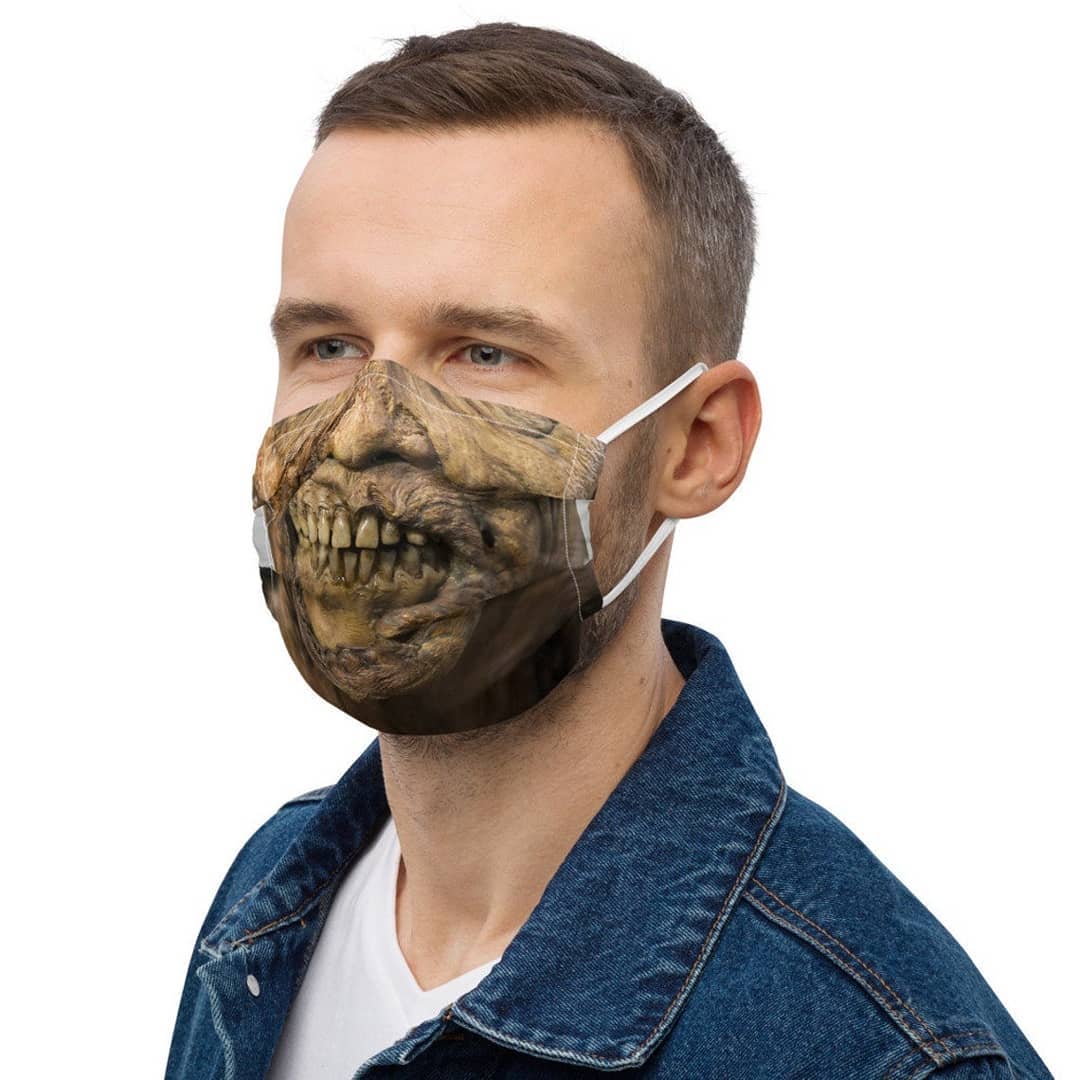 Zombies are always in for Halloween. So, be one. Feel like part of The Walking Dead or some other famous horror movie. Be unique, be a sexy zombie, be your other-self. It is Halloween, everything is allowed. Just be you. And enjoy it!
14. Wolf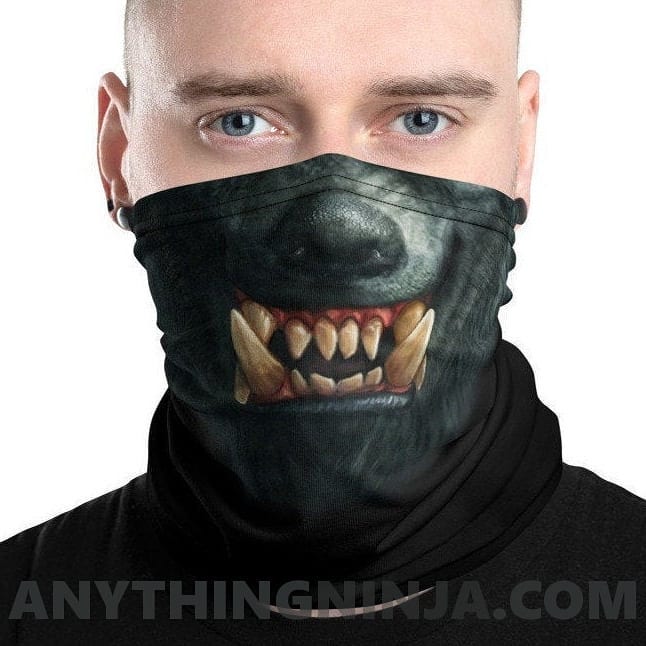 If you wanna be a wolf, now you can. This scary mask is the mouth of a scary wolf. It is great this Halloween to make you scary and cool whenever you're going somewhere. It is also good to keep people away and maintain social distancing. Enjoy it! It is surely one of a kind.
15. Ha-Ha-Ha-Laughs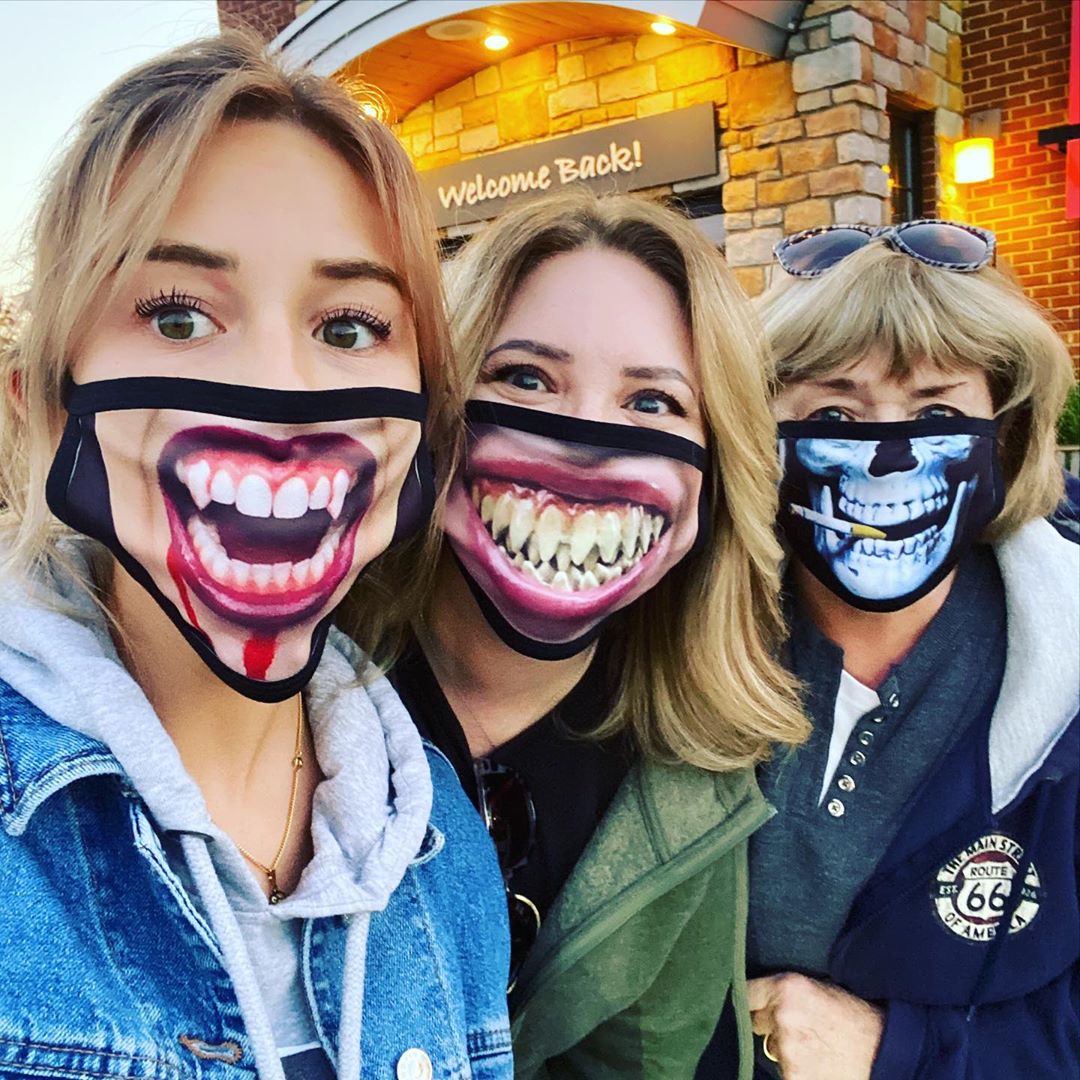 Your smile is gorgeous but never scary. Change it into scary, spooky, and horrible this Halloween with these themes masks with scary smiles. You will enjoy it, and the rest will still laugh and enjoy your new scary smile. Make sure you pair it with your friends and share the fun.
16. Spooky Gold Mask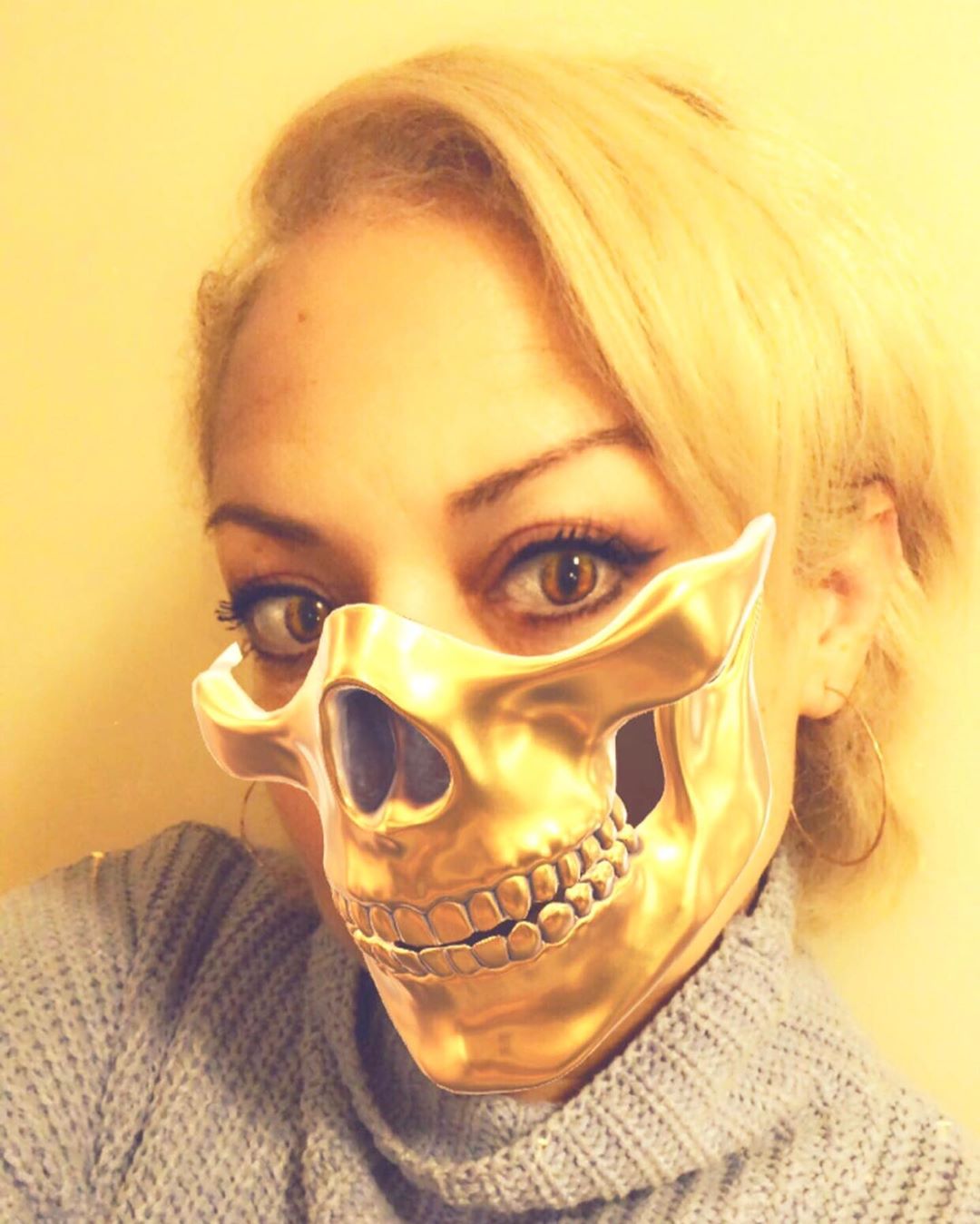 Wearing all gold? No problem. Here is a mask for you. Gold and scary at the same time, this mask can be made of plastic or vinyl and perfectly complete your Halloween outfit. It is scary and shiny, which will really make you stand out in the spooky night. Don't be afraid to let yourself shine wherever you are.
17. Happy Halloween Mask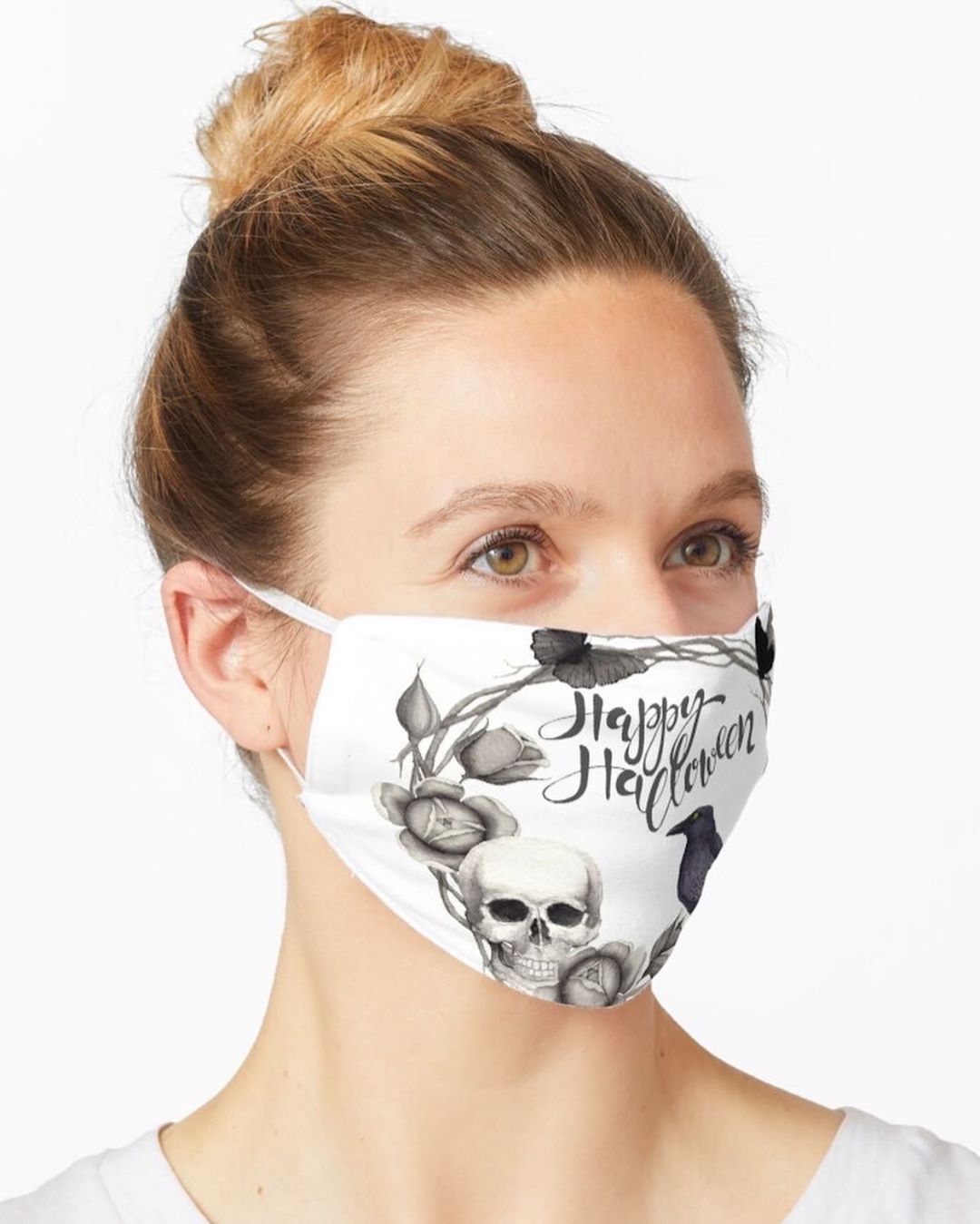 Simple, yet to the point. This mask says happy Halloween to everyone you meet. It is subtle, gorgeous, and practical all at once. Wear it with every clothing style, to be in with the Halloween season. Or wear it in combination with a scary outfit to brighten up the scary night.
18. Under The Sea Mask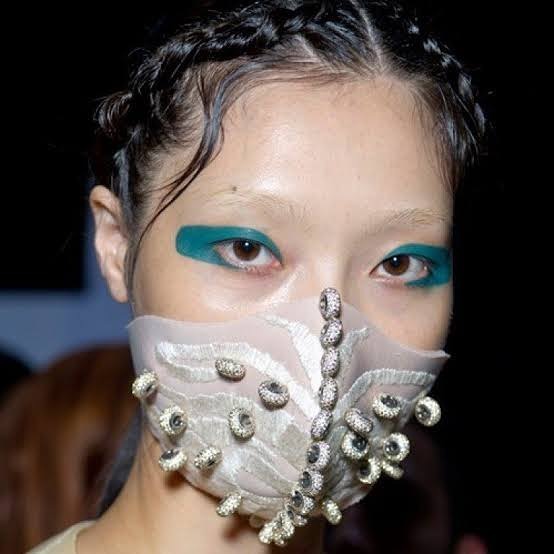 All sea lovers (and who isn't) will love this mask. It really resembles the tiny sea creatures stuck to the rocks or the seaweeds. It is so carefully crafted that it really brings elegance to whatever you're wearing. Combines with the right makeup and clothing, it will be perfect for every elegant night-out you might have this fall.
19. Pumpkin Face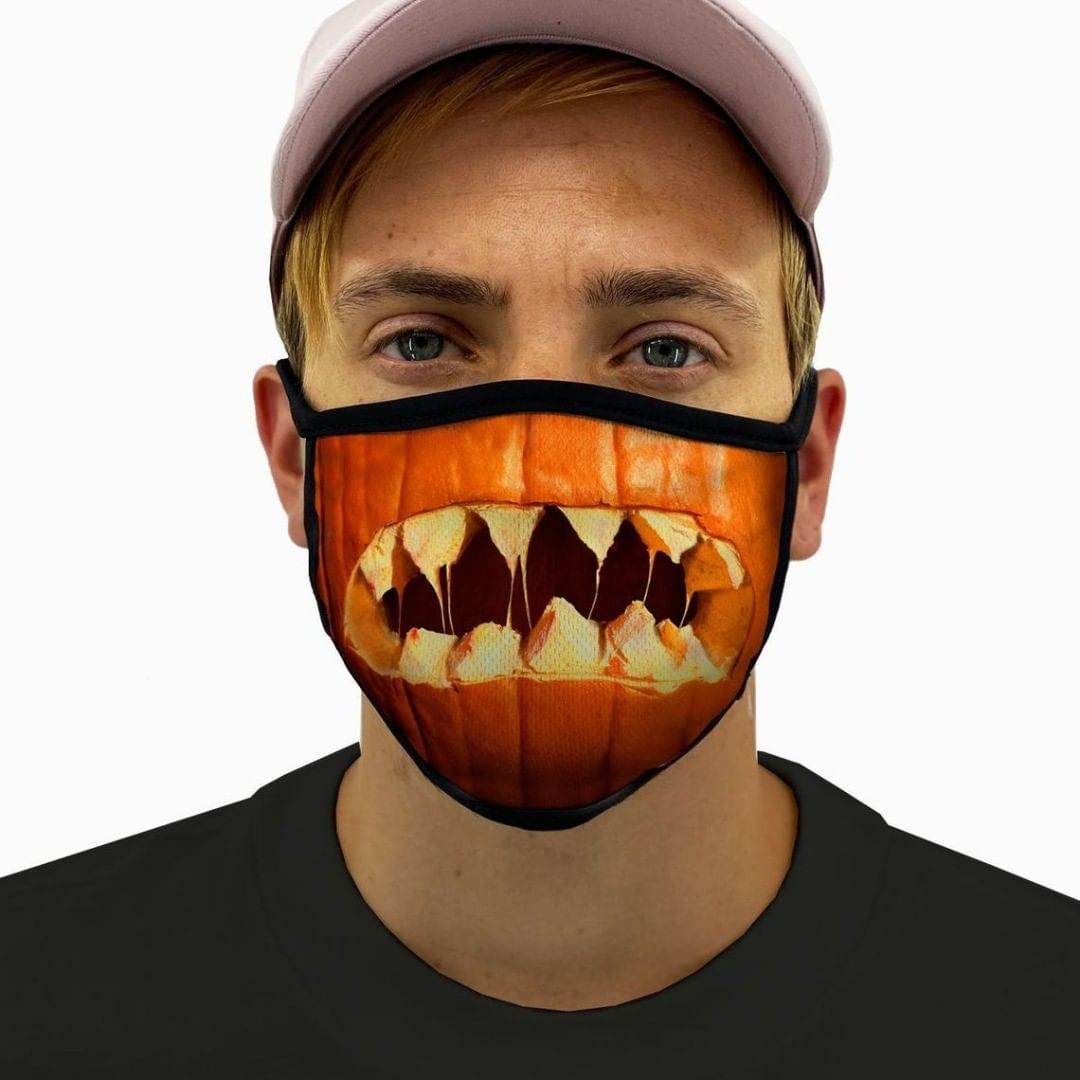 What's more unique for Halloween than a pumpkin? Nothing, right? So, why not make your face a scary pumpkin. This mask is perfect for those that really love being unique and scare those around them. It is cool and fun, besides being spooky. It is great for those that love being on spot with their accessories.
20. Monkey Scull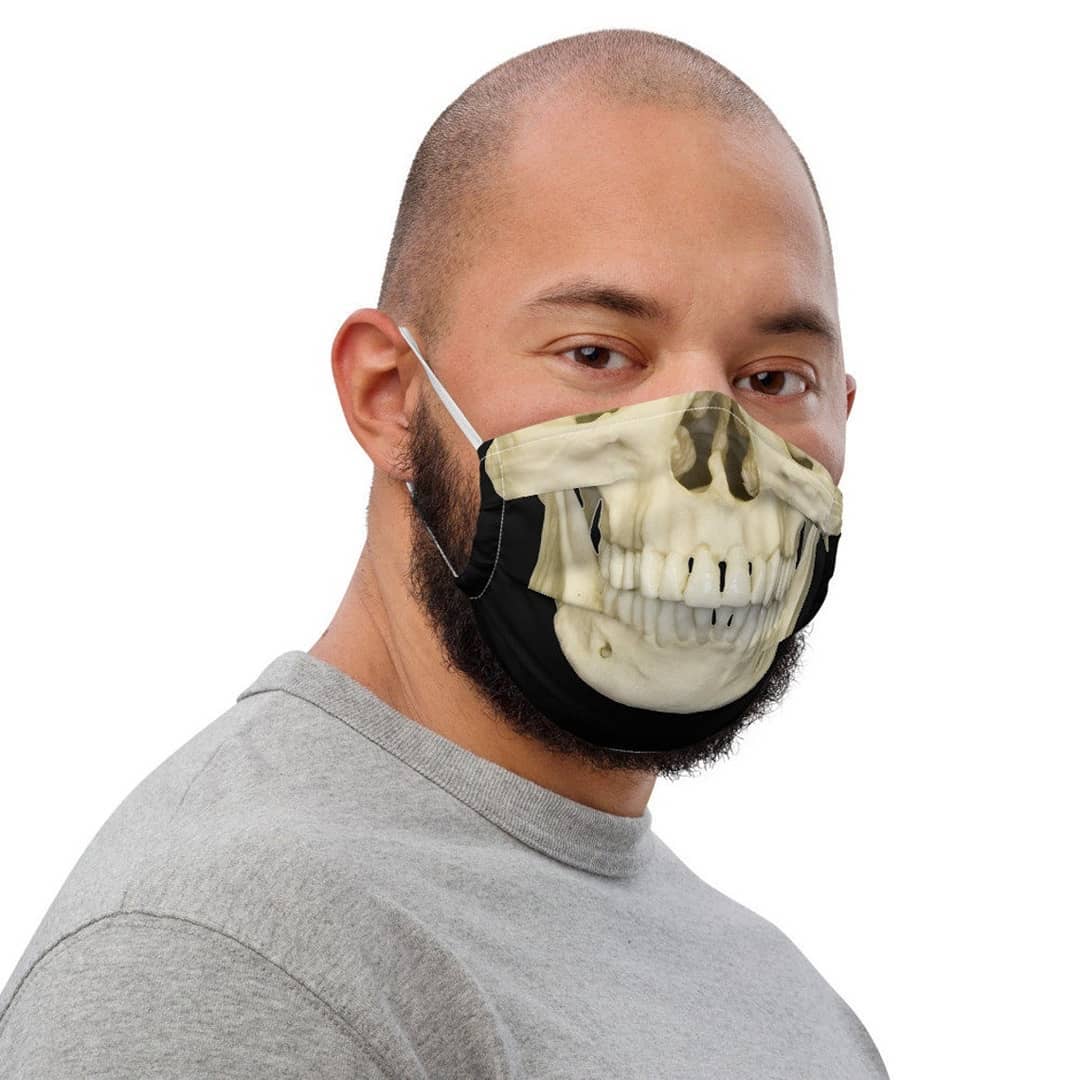 Even though this mask is not actually a monkey, it really resembles a monkey skull. It is great to combine it with a green jacket and fluffy hat to enjoy this Halloween season. It is also perfect to complete your scary costume when you go trick or treating with your kids.
We really hope you liked what we have chosen for you as an idea to be even more unique this Halloween. Of course, there are plenty of other ideas around the internet, or maybe you have some of your own. Please leave a comment below telling us what you think, or sharing some of your ideas.