Winter is coming! Time to pull out our winter gear. Time for cozy warm sweaters, gloves and scarves, boots, and all the fun accessories that come along with the season. And let's not forget about the makeup. What will this year's coolest winter makeup trends be?
Winter is the season of the best holidays of the year, Christmas, and New Year.  So, aside from makeup that may be themed after these holidays where you will most definitely find a lot of reds, greens, golden and white colors, winter-themed makeups usually tend to gravitate towards the colder tones of the spectrum., like dark browns, blacks, purplish or whites.
That at least is what we expect. But this year, 2020 is proven to be not a normal year in every aspect we can think of, so it is no wonder that the makeup trends for this winter might surprise you. Don't worry, these makeup ideas aren't anything too outrageous of the avant-garde that you would never do for work or a day out. They are quite lovely and suitable for any winter occasion, so get ready to take some notes.
Here are some of the makeup trends for this winter.
1. Two-Toned Eyeliner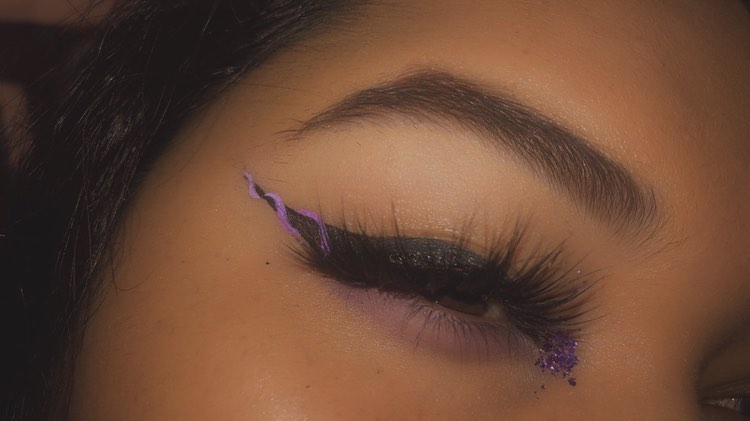 If fall makeup was about floating and longer eyeliner, winter makeup has an upgrade: Two-toned eyeliner. Play with colors, twist them around, curl and swirl to get that perfect winter glam look to make you shine.
2. 90's Lips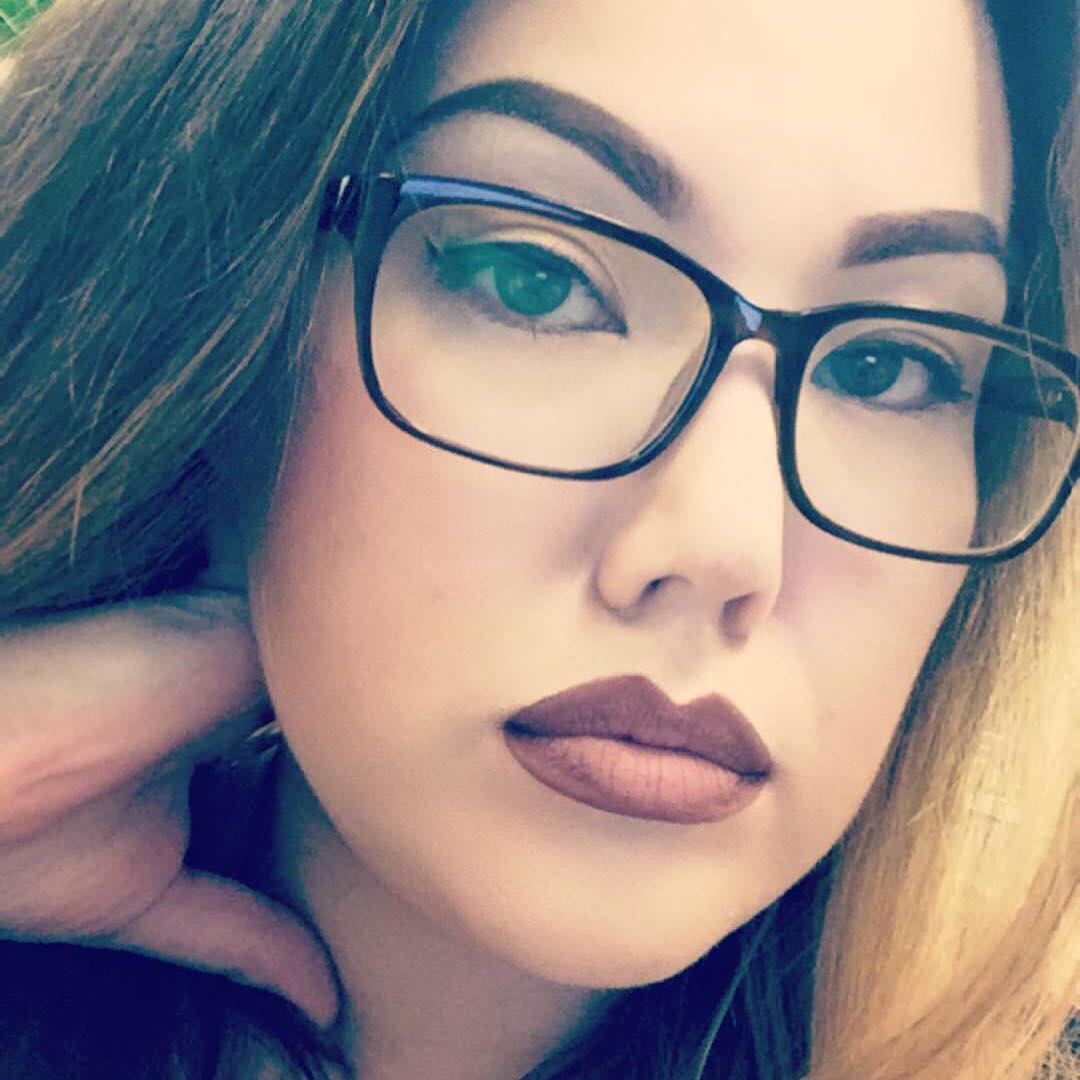 Lips are always a major part of the makeup. This winter, the main trend is to have defined lips as in the 90's styles. So, don't be shy and get contouring in the darkest possible tone of brown and dark red. Give your lips the smack that they long missed.
3. Monotone Make-up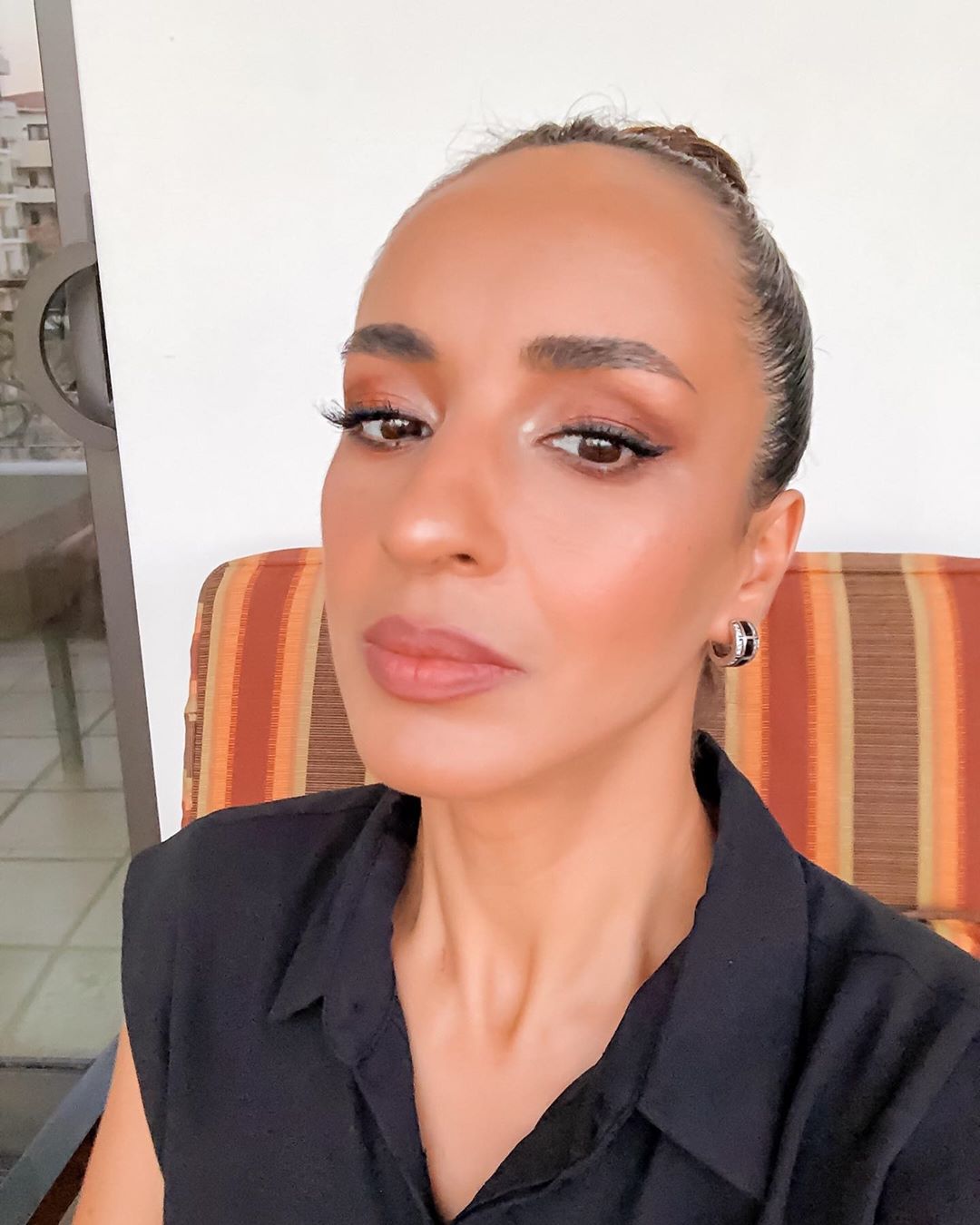 Proper makeup that gives you depth and accentuates your features usually requires using a couple of different colors for the eyeshadows and blush. However, this winter using monotone make-up is the way to go. Think of it as something of a "no-makeup" look if you choose skin-tones or just pick a color and stick with shades of the same.
4. Vamp Look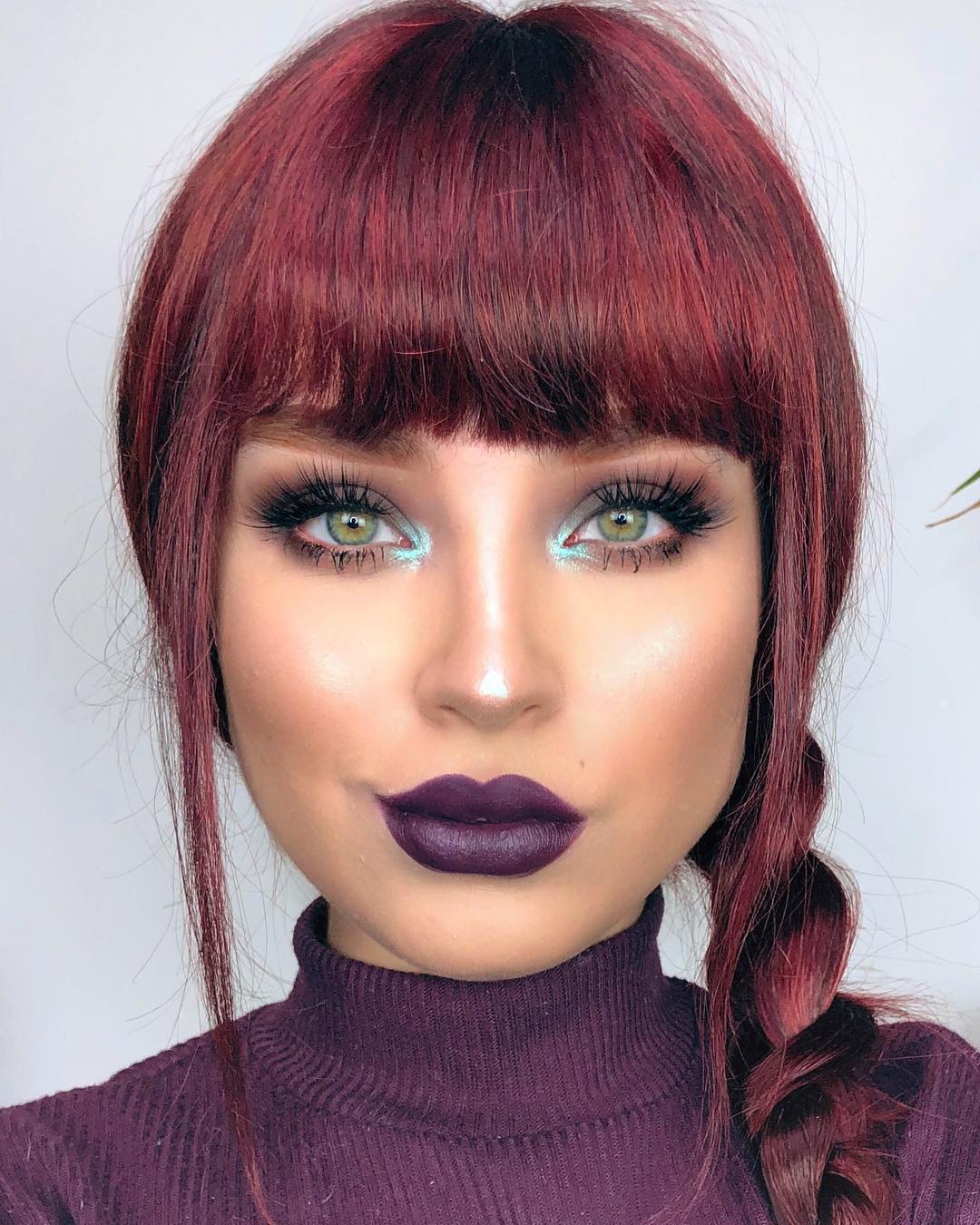 The vampire look is in this year, and we're not talking about the Halloween costume, cosplay-e type make up. The vamp look is more of a lipstick trend. You can choose any lipstick tone, although the warm darker tones seem to be more popular, without using lip liner, achieving that smudged, bitten lip look. Just make sure not to make it too messy.
5. Neon Look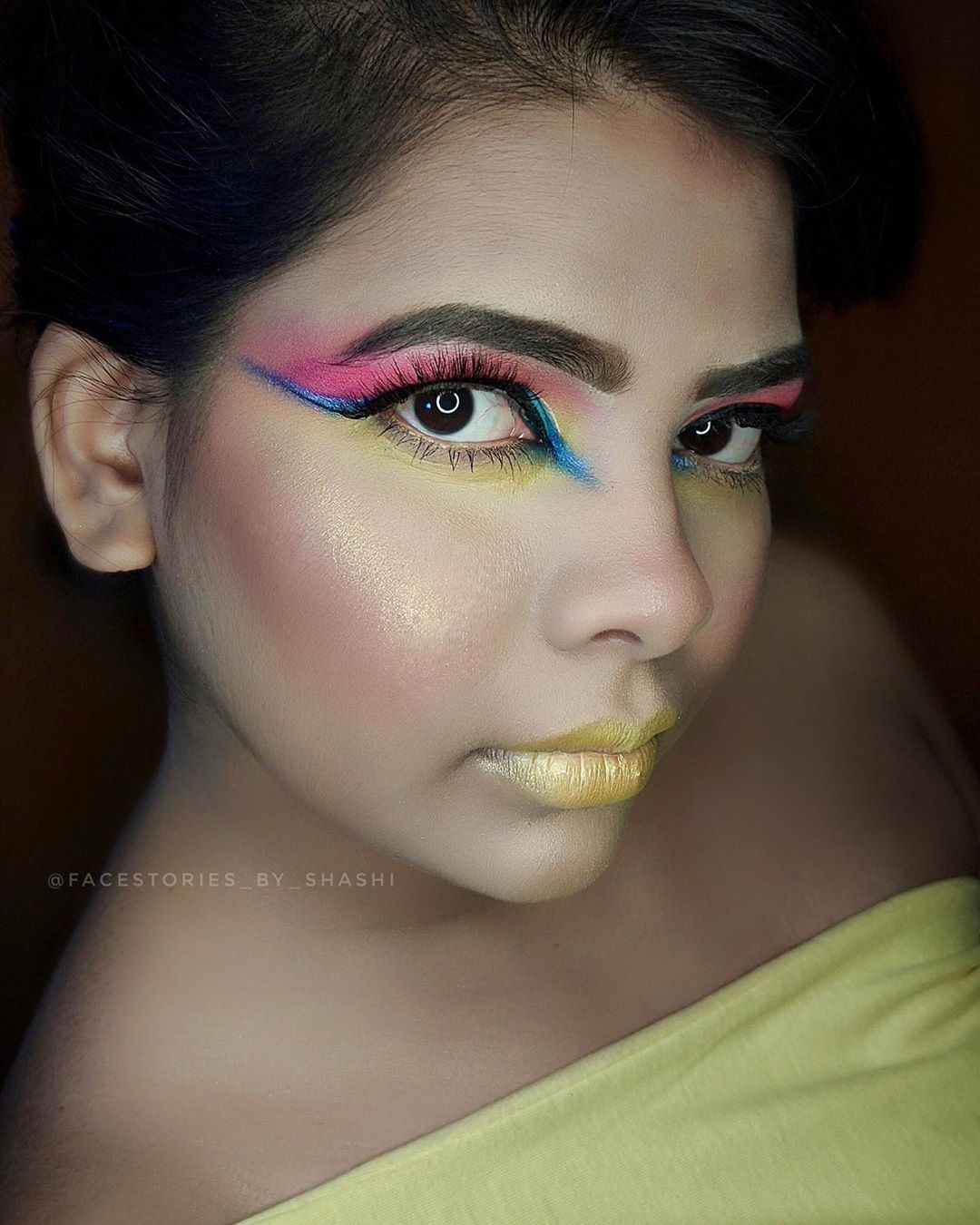 Winter can be pretty bleak, so it is nice to see that neon makeup colors, that have been making a huge comeback in the last years, are also continuing their trend in the colder months as well. Use vivid shades of blue, purple, pink, and of course silver in a multicolored cut crease. Go all out, and bring some fun back to winter.
6. Golden Eyes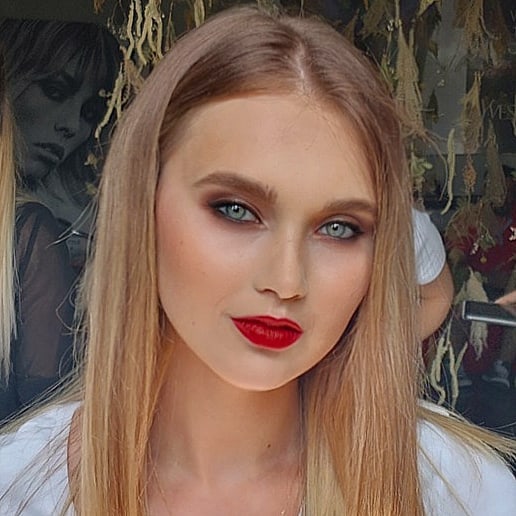 Metallic shades are up top again this year, and gold is certainly at the top. You can use golden eyeshadow or eyeliner in different styles this winter, from a strong golden smokey eye to a touch of gold on the inner eye and the middle of the eyelid or a smudged cut crease at the edges. Don't be afraid to glam up this winter.
7. Low Lashes Eye Liner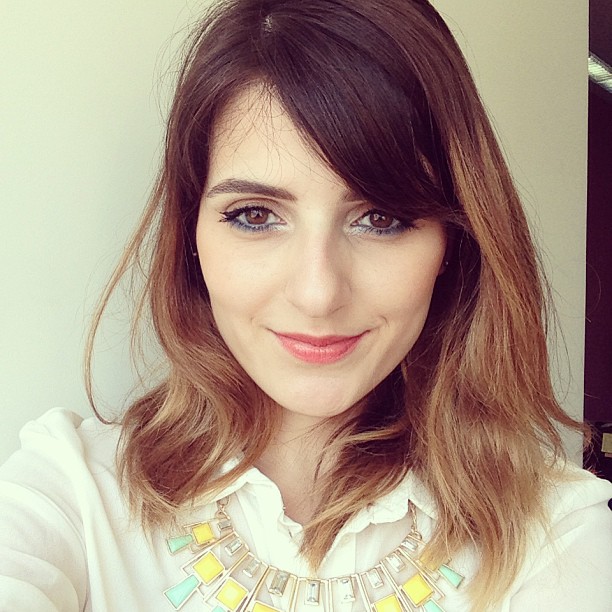 The purpose of eyeliner is to accentuate the eye and give it more debt. Usually used on the eyelid, this year you can continue applying your favorite makeup style, but to give a twist and more elegance to the look, this winter an eyeliner on the lower lid is also recommended. You can follow the waterline or make it straighter, yet that line will elongate your eye and make it pop even more. And you should use a more neutral tone or a creamy blue eyeliner. After all, you wouldn't want to make your eyes look huge.
8. Purple Eye Shadow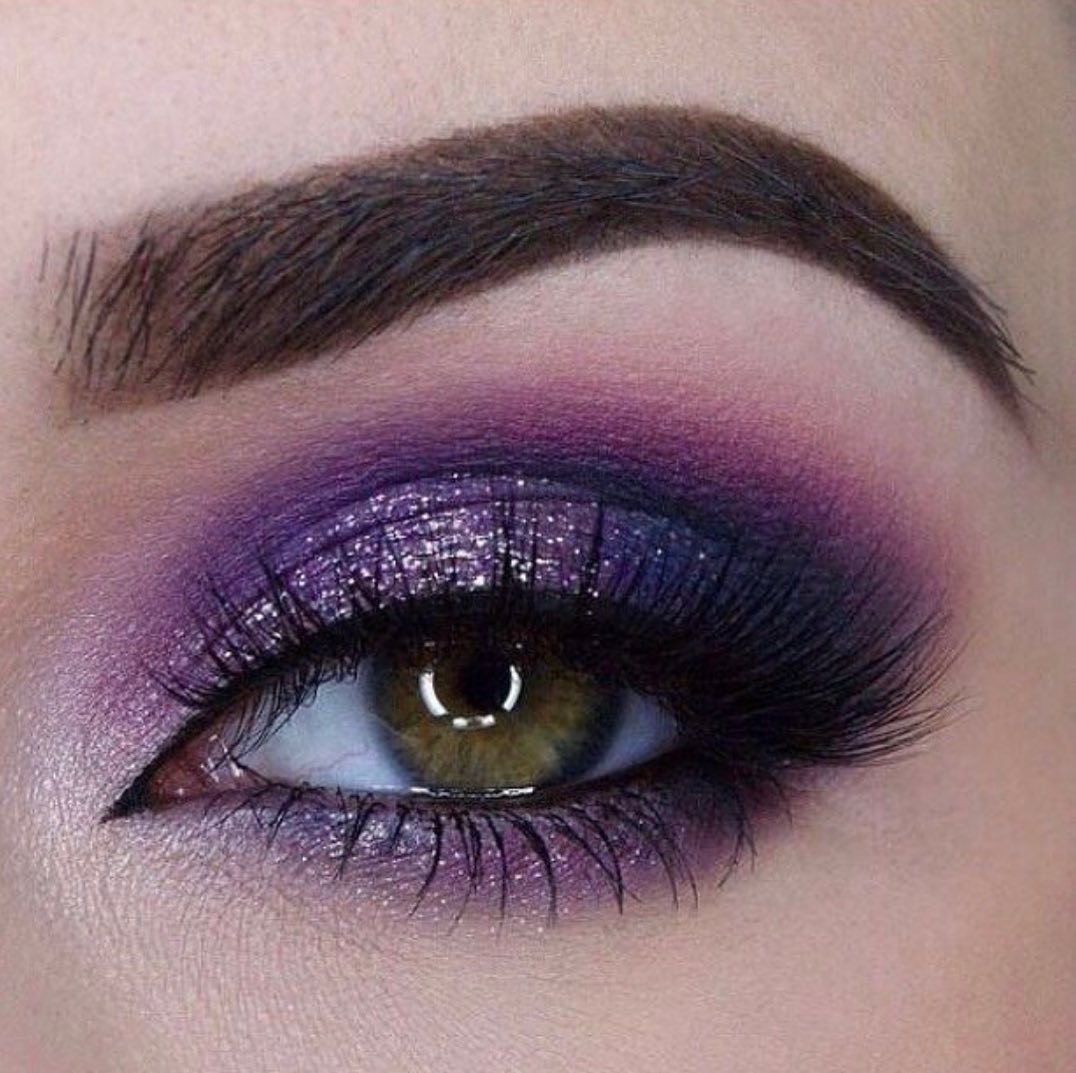 Gray and black tones have long been a staple of winter smokey eyes. Not anymore. This year the purple eyeshadow is in charge, and this vibrant color, while not too overly loud (unlike the neon makeup) is still a nice way to bring vibrancy to dull weather. Feel free to use several purple tones, to achieve a better dimension of the eye.
9. No Makeup Makeup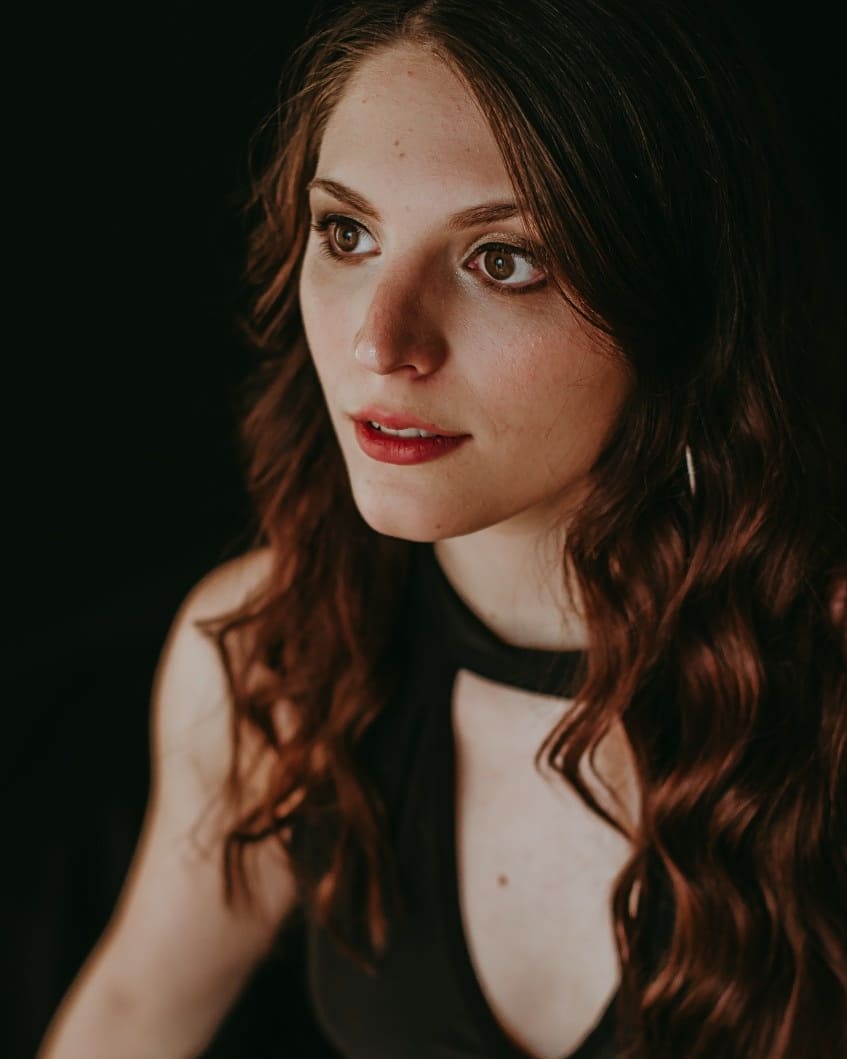 We mentioned the "no-makeup" makeup look, and as you can see, that one too is quite popular this season. You basically try to accentuate your best facial features you'd normally do with heavier makeup while looking like you're wearing no-makeup at all. This natural look, while plain, can be quite tricky to achieve so make sure to try it out a few times, before giving it a test run in the winter.
10. Disco Look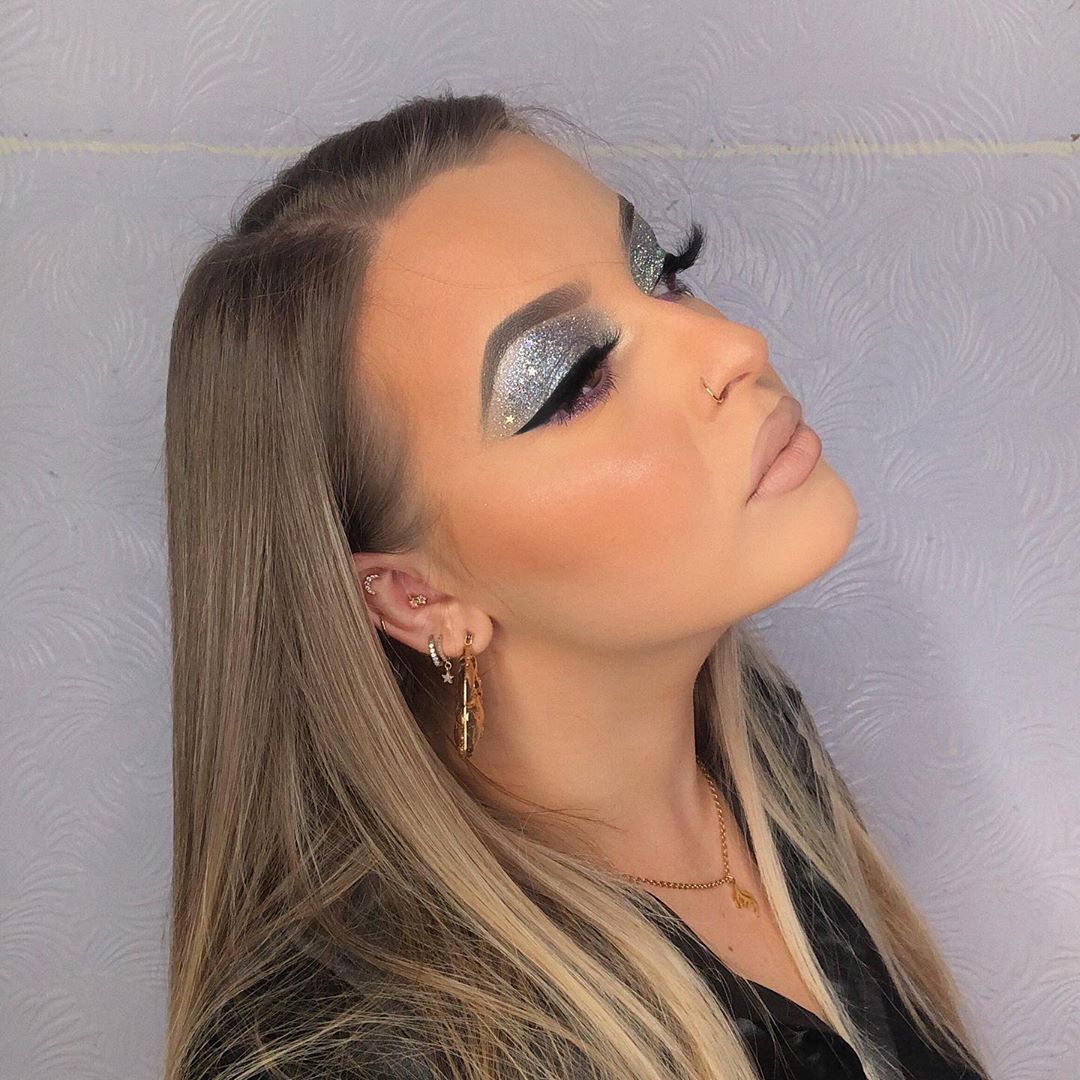 Gold eyeshadow may be king this winter, but other metallic trends are not giving up that easily. It seems the 1970's disco look called and he wants to join the 2020 winter party. Sure, why not? The more the merrier. This look uses metallic eyeshadow with or without glitter, so straight bold eyeliner, and very long lashes. Let's boogie.
11. Pops of Color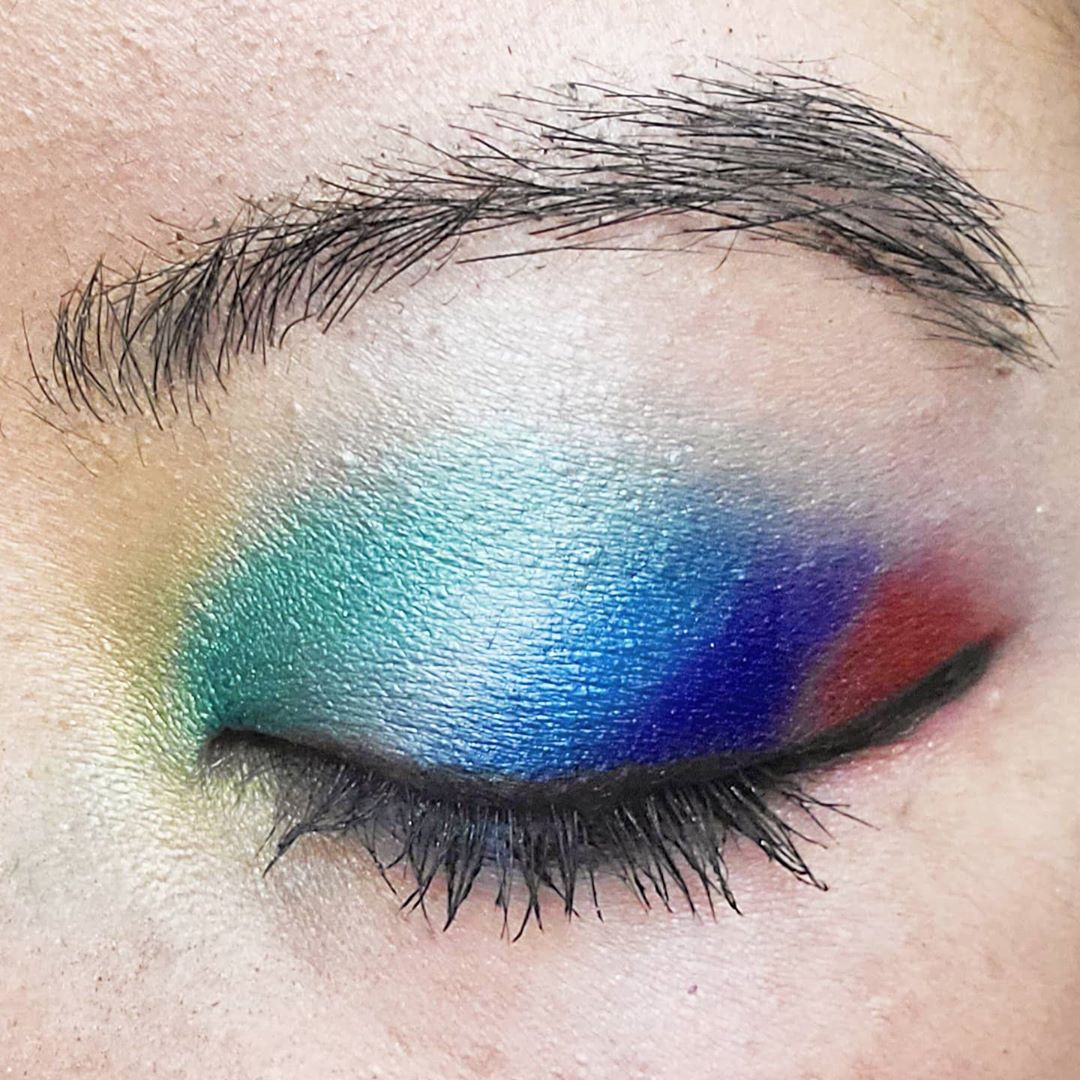 Here's another trend that is the perfect example that we're trying to warm up this winter by using great splashes of makeup, usually common for spring and summer months. A strong warm-colored upper eyeshadow with touches of mascara is a colorful way to welcome this year's winter.
12. Colorful Mascara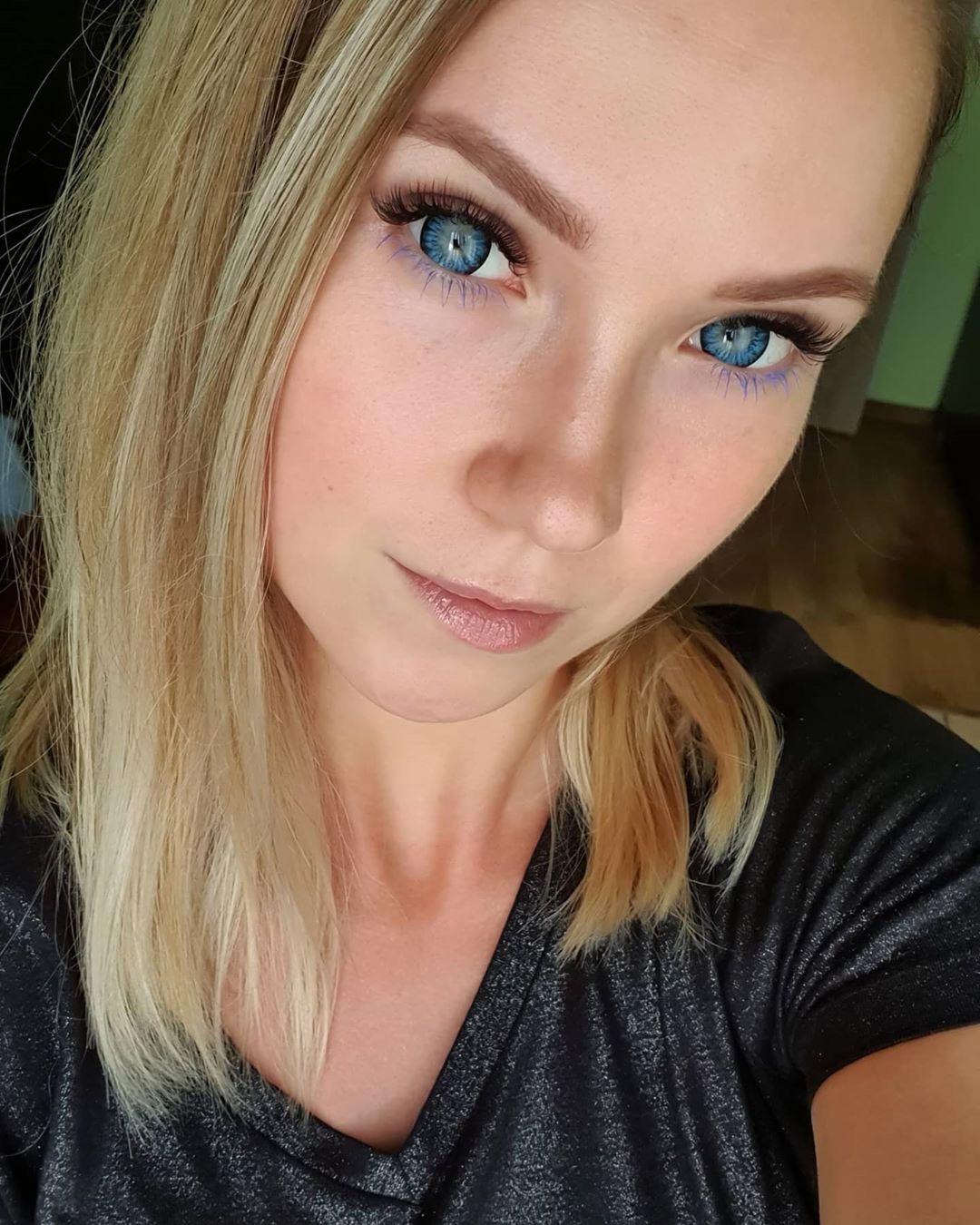 Another thing winter is taking with it this year in terms of breaking up the traditional color tone, its the use of colorful mascara. Spice up those lashes, uppers, or lowers with different color mascara. It is a great low-key look for hanging out with friends this cold season.
13. Grungy Smokey Eyes
To really get a picture of what grungy smokey eyes make up is, think of a normal smokey eye that you've smudged a bit at the edges and while trying to fix it, you give it a somewhat rectangular shape. That's the gringy makeup that is continuing this winter. Closer to the classic looks, for sure, and one that the ladies from the goth and punk scene would greatly appreciate.
14. Oddly Defined or Bushy Brows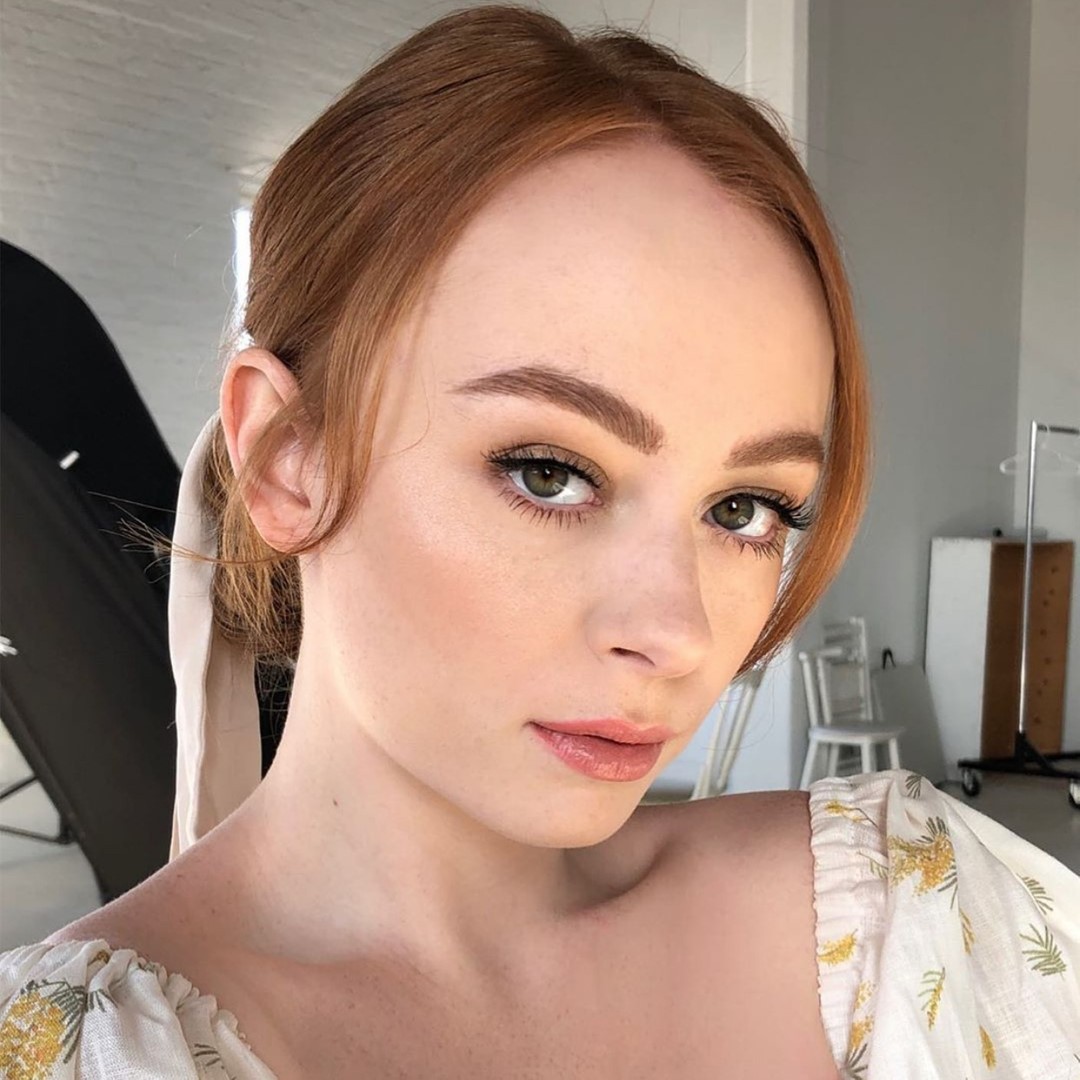 If the eyes are the windows to the soul, the eyebrows are definitely the curtains that frame them. Most underappreciated the power a well-shaped eyebrow can make on a face. This year, winter has several eyebrow trends for you to choose from|> the bushy brows (a bit thicker than normal), the oddly defined brows, and last but least favorite, no brows. Yikes.
15. Brown Smokey Eyes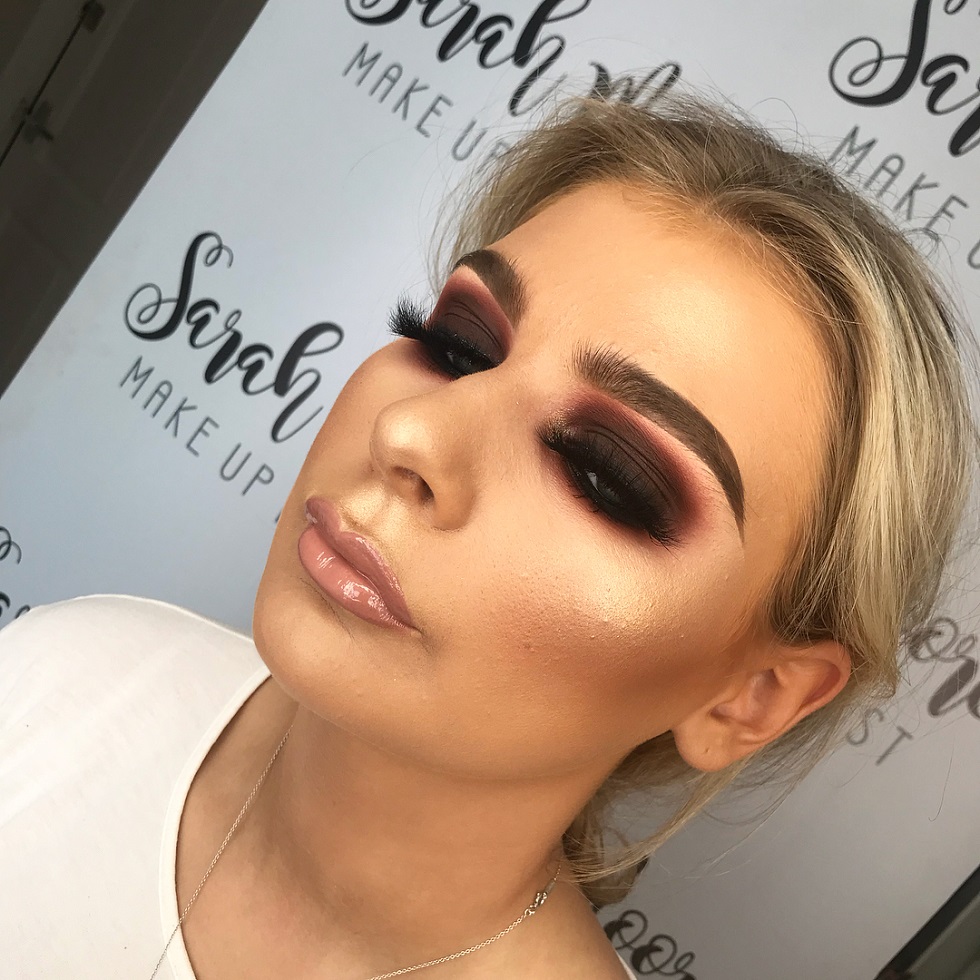 We're finishing off with a look, most of you wouldn't mind doing and wearing to work or outside. The brown smokey makeup, just a sultry as the black one, just a tad warmer. Again, warmer tones, not ones associated with winter are used, which is a trend we hope would continue on.
Those are the ideas for some super makeup looks this winter. We hope you found this useful and we would love to hear your thoughts and ideas in the comments.