This 2020 has been the most stressful year ever. And is not over yet.
As many of you have been on lockdown for a longer period of time, this is the perfect moment to indulge in homemade recipes to make you feel better. Although you may go to do some basic shopping, you might as well use the time at home productively and work on your self-benefit from the goods you have at home.
Sometimes we didn't even think that the best remedies for relaxation and beauty are right there in our kitchen. With the growing cosmetics industry, we have forgotten how our grandmothers treated them with the beauty of nature and natural products. The time has come to revive those recipes again.
Lavender, milk, olive oil, coconut oil, apple cider, even oats are the products that have been used in beauty since ancient times. And today we all have them at home. If combined with modern cosmetics and kitchen utensils they can turn into the best homemade relaxing remedies and products you have ever tried.
Thus, we have carefully selected the best recipes for homemade relaxing products to get you inspired and ready to take care of yourself. Have a look and start cleaning your kitchen from those products that you have kept in your cupboard and now is the time to make great use of them. Enjoy!
1. Soothing Soap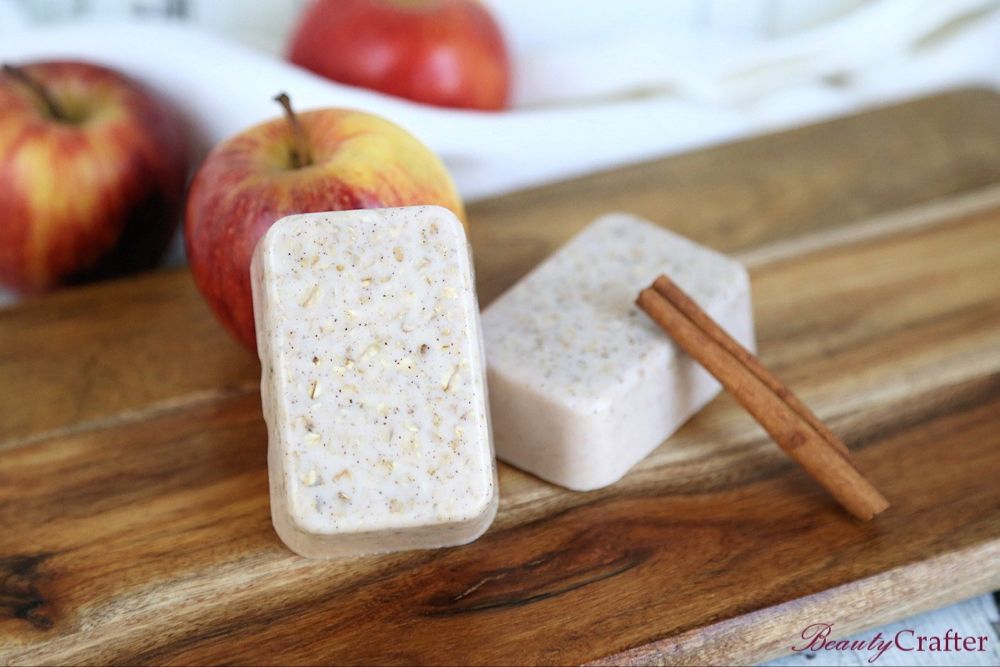 Apples and cinnamon are the best ingredients for this fall season. Combine them together with goat milk soap base and oats to make your perfect soothing soap. It will exfoliate your skin, nourish it, and give it the smoothness and relaxation it deserves. It is made for your complete pleasure.
2. Sore Muscle Rub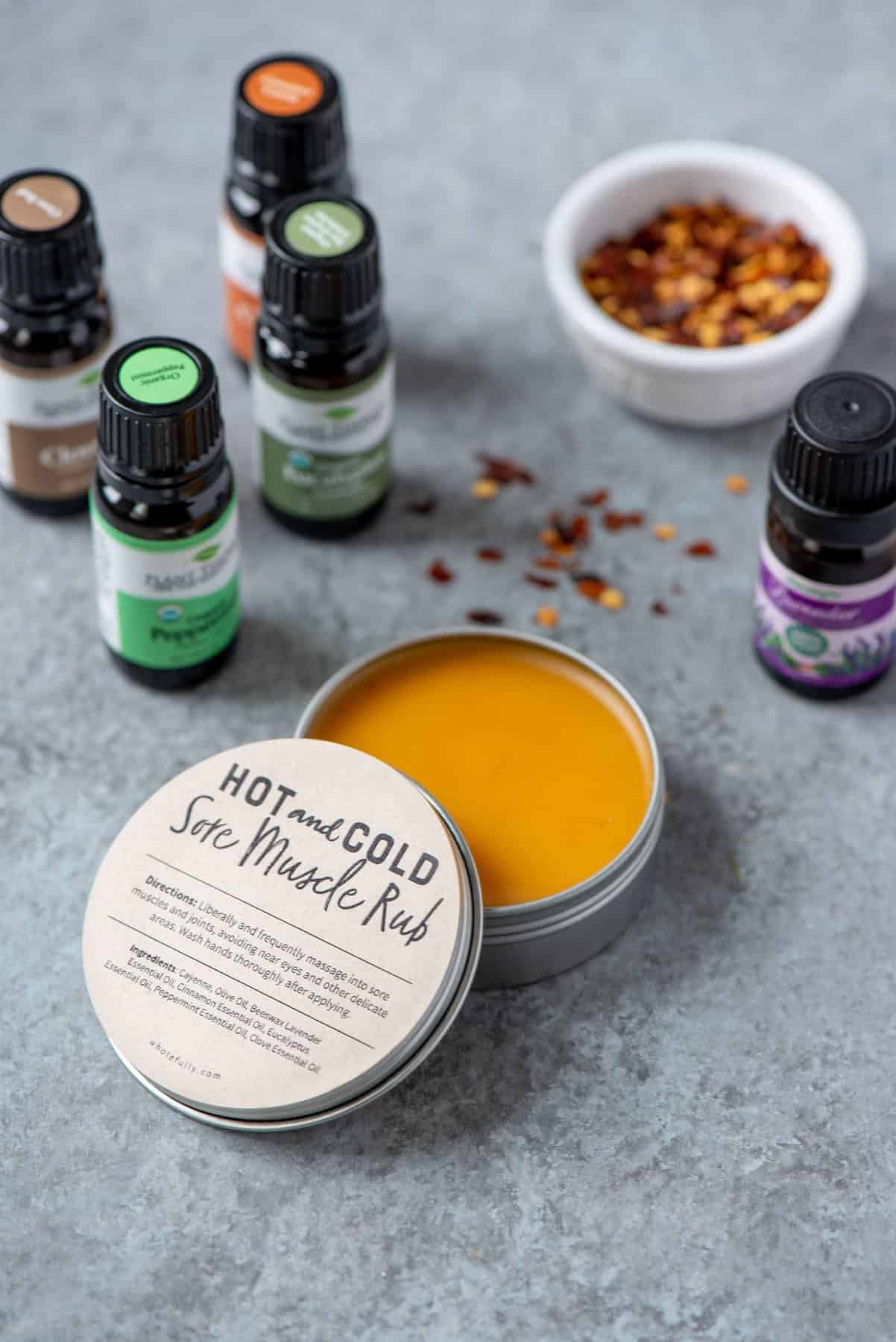 After each outdoor activity, you need to relax your muscles. And if you are at the beginning of your regular workout, you might feel sore and painful in your muscles. Then, it is usually recommended to have hot and cold therapy. This special muscle rub is exactly that, hot and cold. You can make it at home with your kitchen products and enjoy it to the max.
3. Relaxing Pillow Spray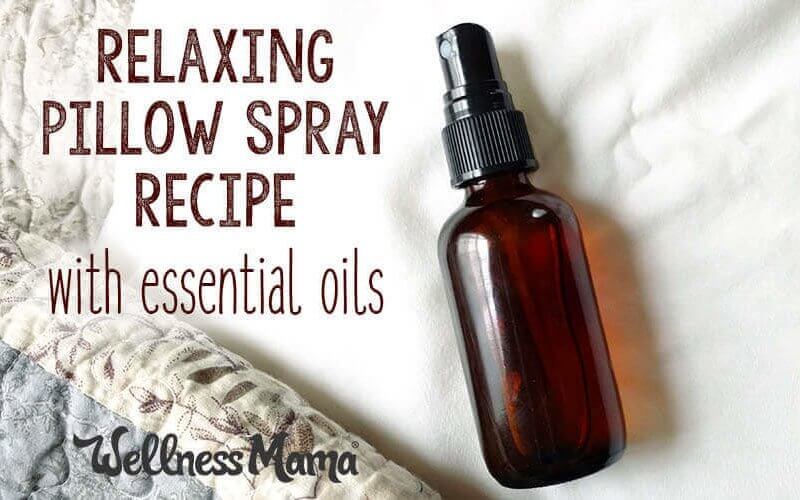 Sleeping is the most important part of relaxation. If you don't sleep well, you will not rest enough. But, sometimes you need to have some relaxing tone in your bed to help you sleep. Try this pillow spray you can make at home using several different essential oils and enjoy a great night's sleep.
4. Headache Relief Balm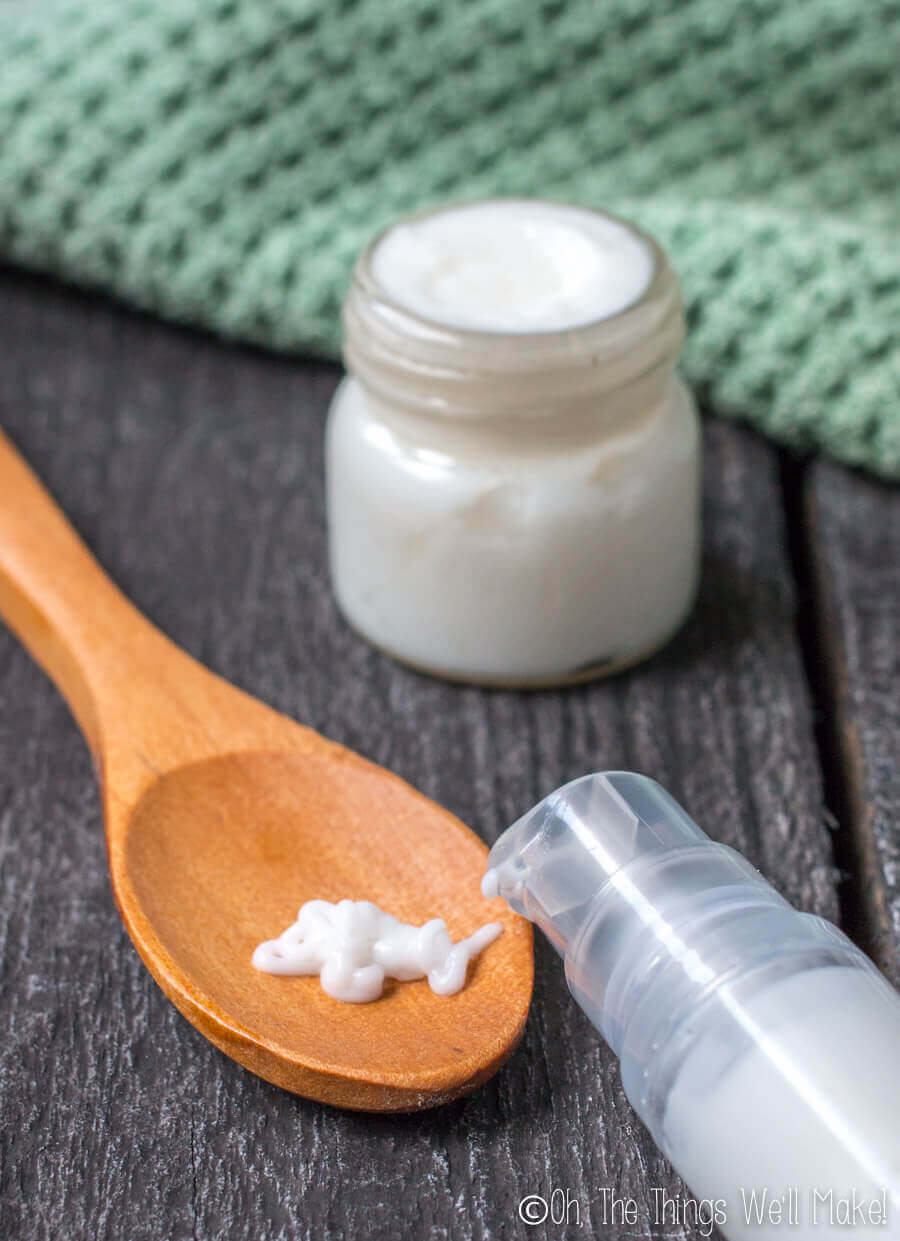 Stress very frequently causes headaches. Sometimes even painkillers don't help. Why not try some home remedies, like this headache soothing balm. It contains rosemary, eucalyptus, peppermint, ginger, menthol, and a few other ingredients. They all act relaxing and calming, so you only need to rub a tiny bit on your forehead and feel the effect in no time.
5. Mattress Spray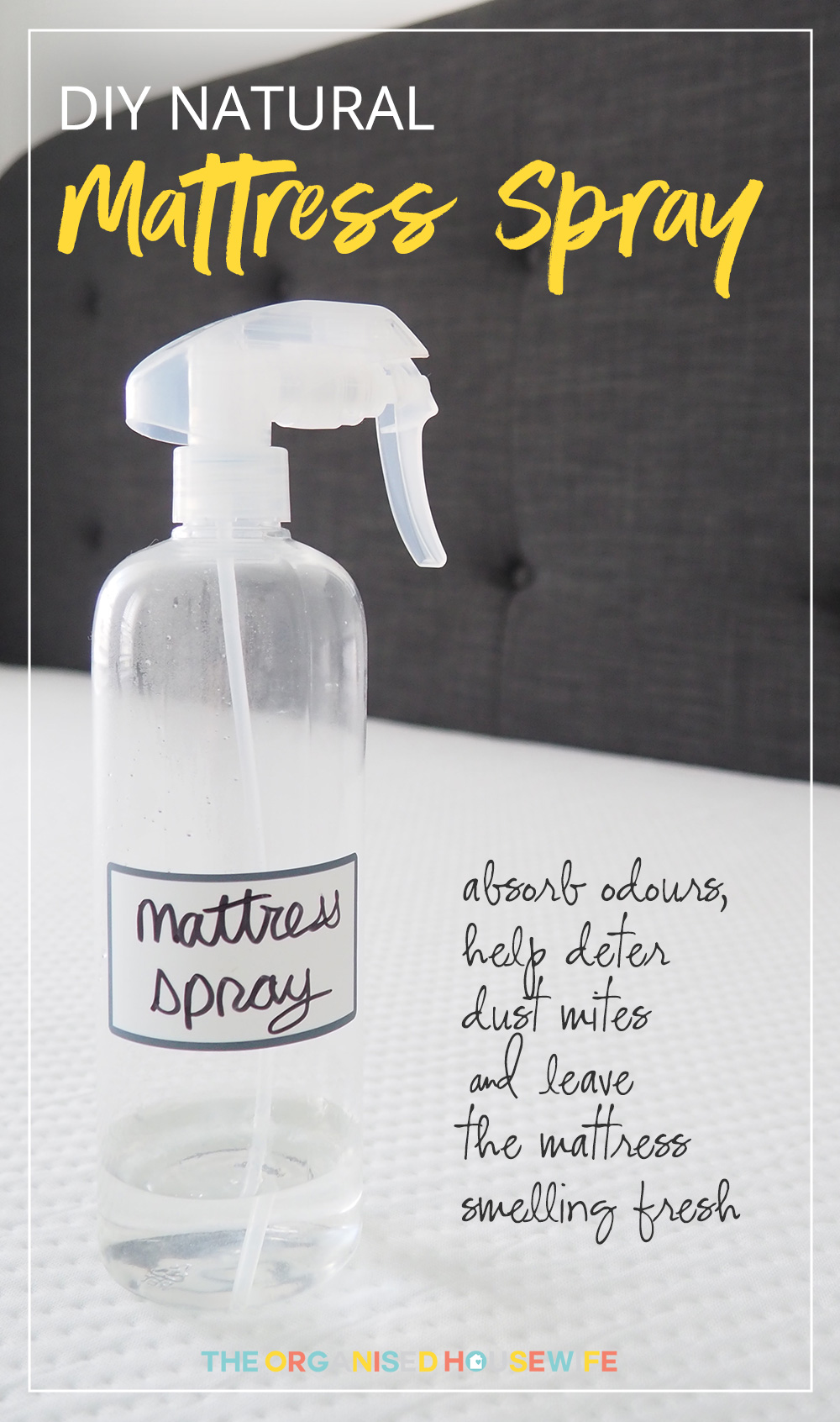 Bed mattresses are one of the most relaxing places in your house. So you think. They can be full of bacteria, mites, and other microbes that actually give you tension, instead of relaxation. This mattress spray will help you fight them easily and get the best out of your bed. It is easy to make, so don't hesitate to use it anytime you need a fresh and clean bed.
6. Aromatherapy Candles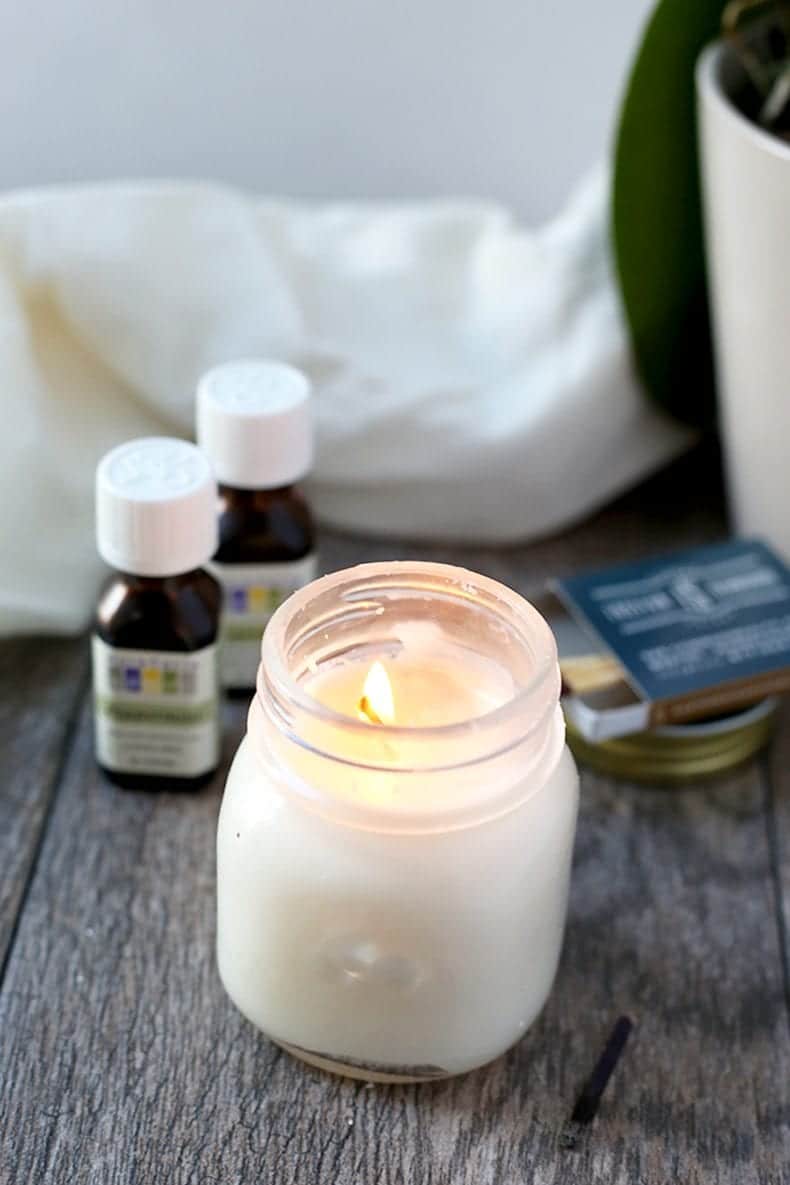 Aromatherapy has been used as a relaxing technique since old Egypt. It completely relaxes your body and your soul. Most of today's modern spa treatments are based on aromatherapy. With this recipe, you can make your own spa right there in your bathroom. Simply infuse a simple candle wax with your favorite essential oils and enjoy the relaxing scent.
7. Apple Cider Detox Bath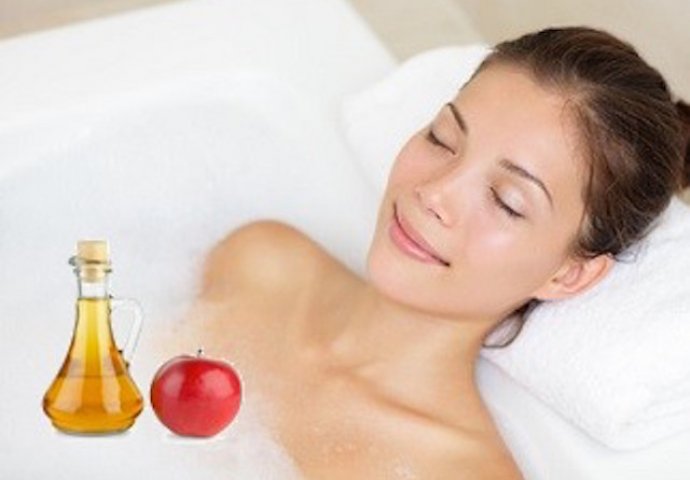 Apple cider vinegar is good not only for your inner body but also for your relaxation. If you put it in a bathtub and combine it with a bathing salt, it will create your perfect relaxation spa treatment you have always dreamed of. It will detox your body, give you an alkaline body, lower the level of acidity, and balance your pH levels to create the perfect healthy environment in your body.
8. Coffe Under Eye Cream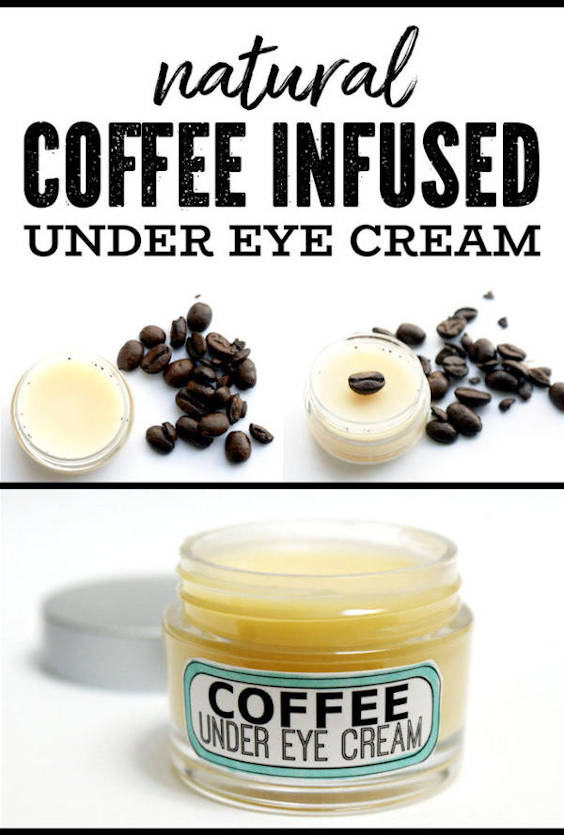 Those dark circles under the eyes can sometimes be really annoying. They appear in the morning or if you are really tired of working all day in front of a computer. You can treat it at home with a simple ingredient: coffee. This undereye coffee cream is easy to make and really soothes the skin under your eyes and takes care of your black circles. Enjoy its benefits!
9. Cinnamon Rosemary Foot Soak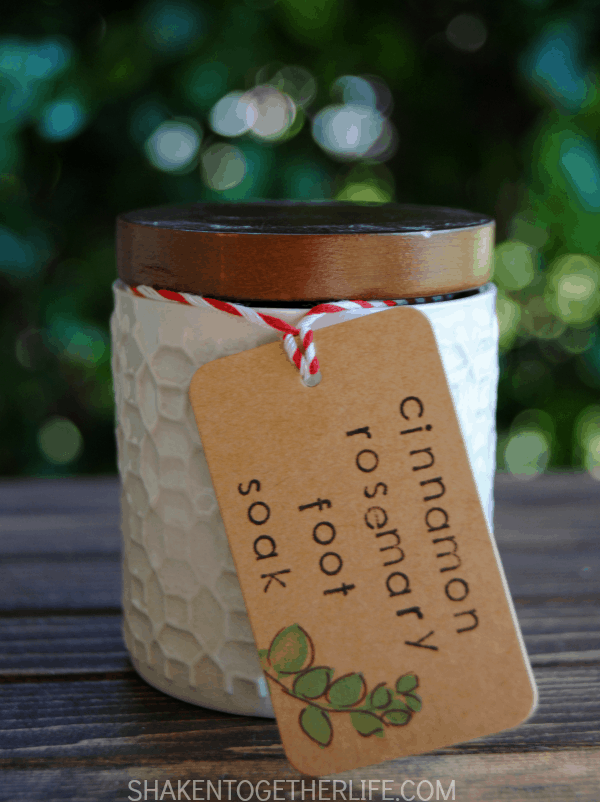 Those sore feet at the end of the day must be treated. This easy cinnamon rosemary soak will give you freshness and relaxation after a long day at work. It sill also soothe your skin, exfoliate it and make it elastic and soft again. And the smell will cure and relax all your senses.
10. Lavander Lotion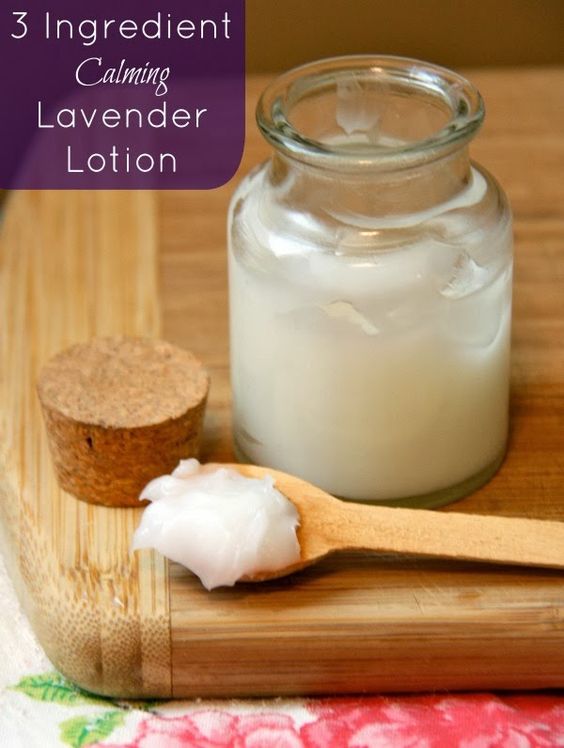 Lavender is known since forever as the best relaxing and sleeping scent in nature. It has been used for relaxation and anxiety relief since 400 b.c. And this 3 ingredient calming lavender lotion takes only 10 minutes to make and let you enjoy the night through of its magical scent and power over 2000 years old.
11. Sleep Salve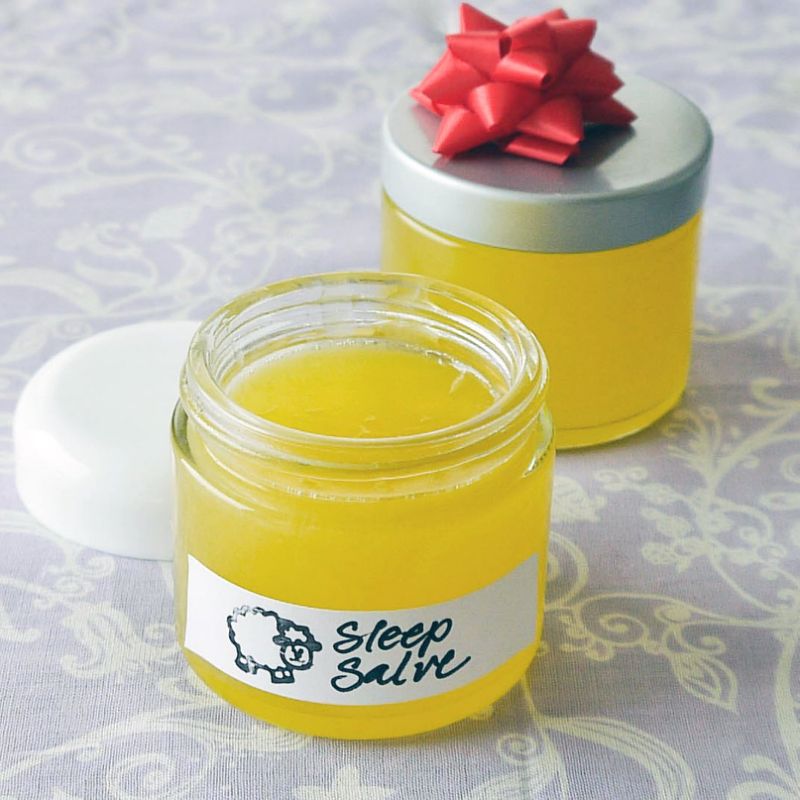 Besides headaches, stress also causes sleeping problems. Overcome them with this unique homemade sleeping salve made of the ingredients you have in the kitchen: olive oil, beeswax, coconut oil, and different essential oils. You only need to rub it on your feet to feel its power. Why take sleeping pills, when you have this salve?
12. Body Butter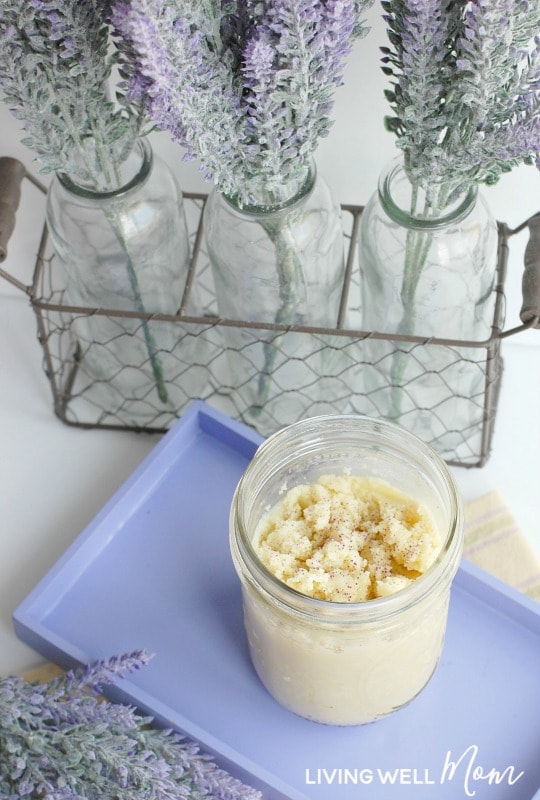 Body butter really nourishes your body. If you use the right ingredients it will also help calm your body and enjoy the most relaxing part of the day. Use shea butter, coconut oil, and essential oils to moisturize your skin before going to bed. It is easy to make and really benefits your body to relax.
13. Body Cream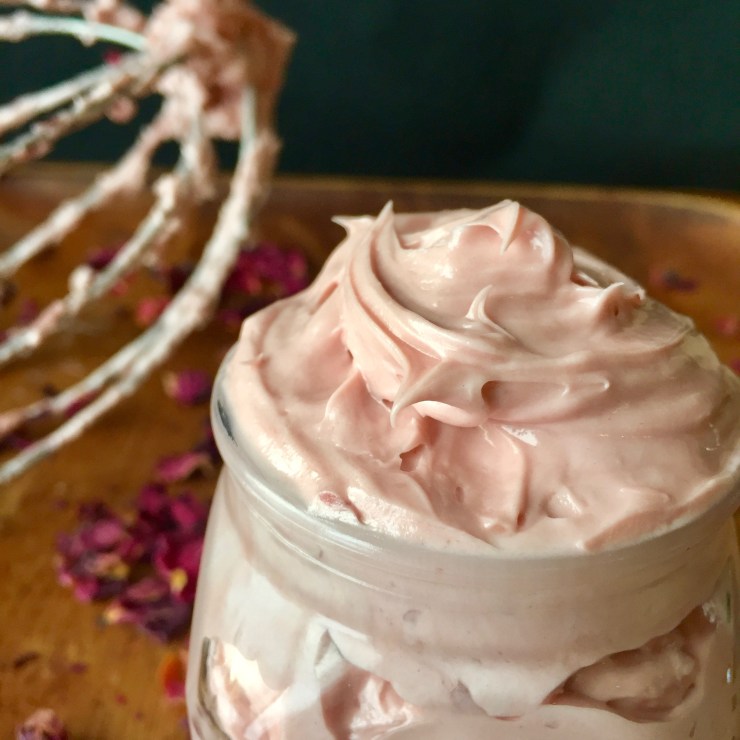 Although it might look like ice-cream, this is really the best body cream you can make at home. Add rosehip oil to the shea butter, combine coconut oil and beeswax with vitamin E and mix them well. Don't forget that it's not edible, as much as it might look like it is. You can only rub it on your skin to make it smooth and soft.
14. Shower Bombs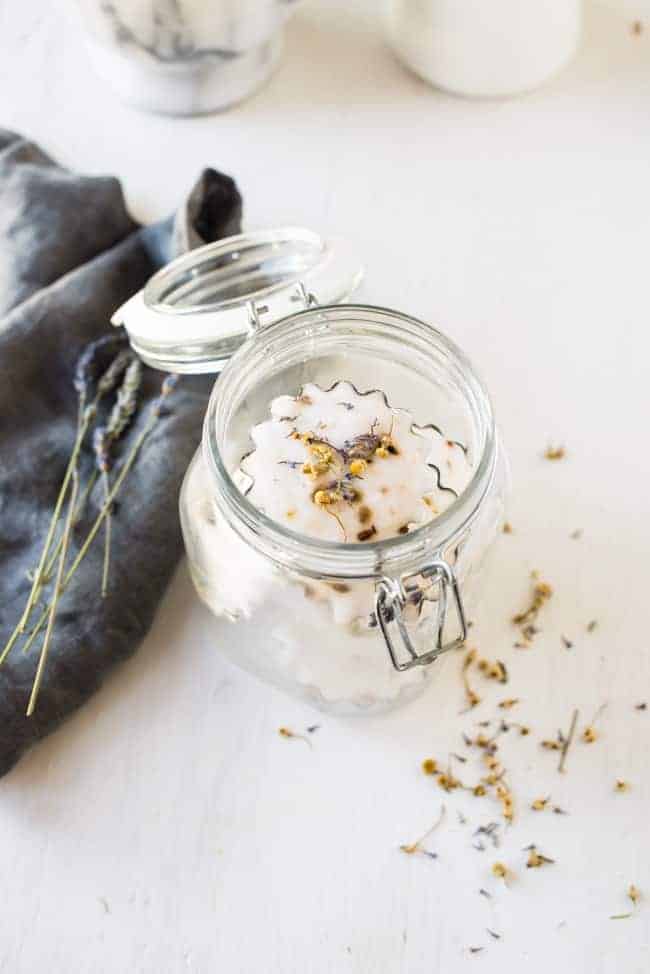 In today's industry, there are many aromatherapy tablets around the stores. But the best ones are those you make at home. They might not be as soft and elegant as the industrial ones but are surely healthier and smoother. And, you can put in them your all-time favorite ingredients for the best experience.
15. Foot Cream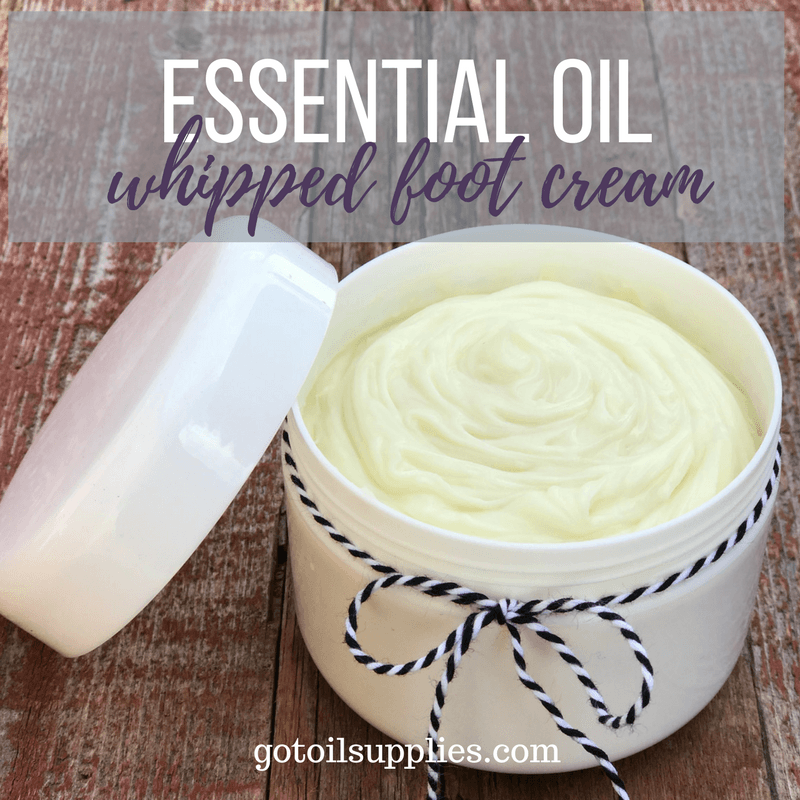 When you come home from work, and your feet are so sore that you don't even want your shoes on anymore, you better do something to relax them. This easy to make foot cream is one of the perfect solutions to these types of problems. It will not only soothe your sore feet, but it will also relax them and refresh their dry and cracking skin.
16. Lavender Soap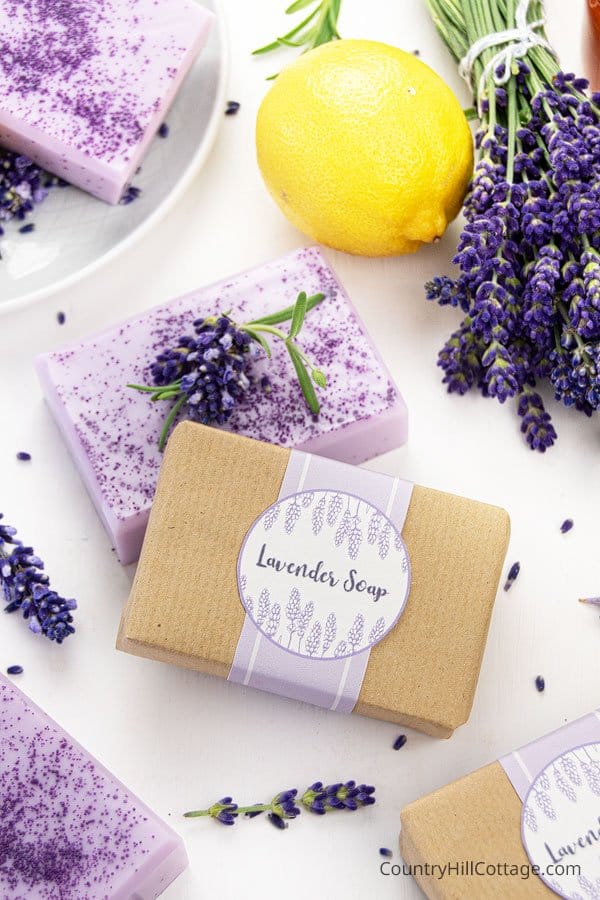 Lavender is known as the best relaxing and sleeping oil in nature. With this lavender soap, you will get the first relaxing tones even in the shower, to give you even better sleep. It is easy to make, all ingredients are natural, and you can really enjoy its benefits.
17. Magnesium Lotion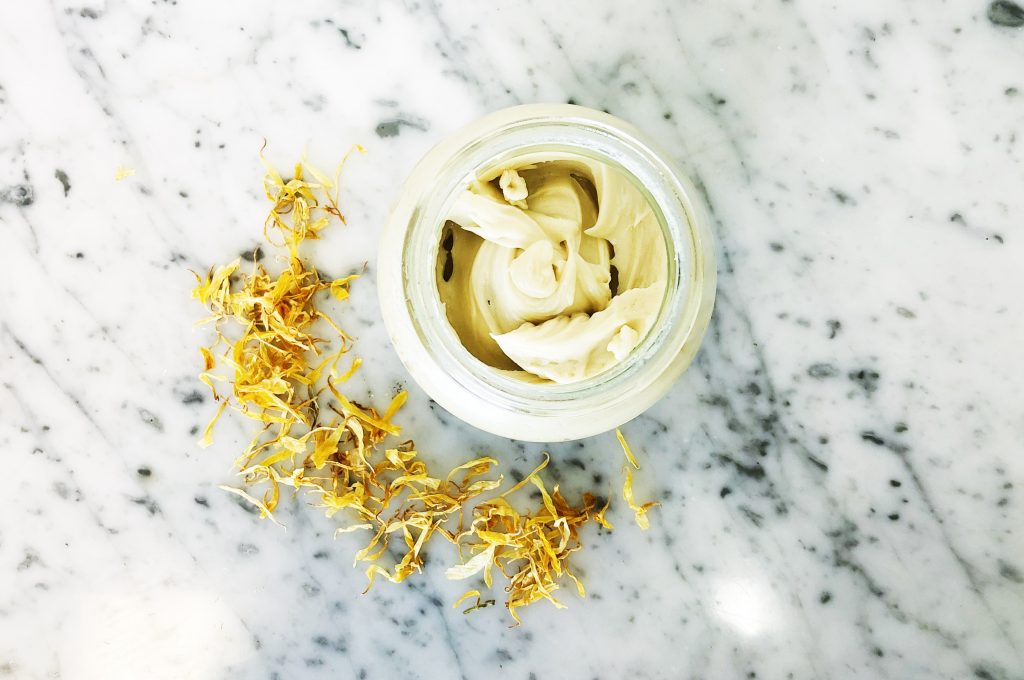 Magnesium is an important element in your body. It strengthens your muscles and gives them elasticity. This magnesium lotion is best to soothe your body and relaxes your muscles. It is easy to make and contains simple ingredients. Good for any skin type, it easily absorbs in your body and makes it relaxed and soft. Use it before bed to have a better sleep.
If you liked our ideas, leave a comment in the comment section below. If you have some other ideas of your own, don't hesitate to share them with us. Or you might get inspired and search the internet for different recipes. It all counts.