Butter, ah. Nice, buttery sweet. Creamy, nourishing moisturizer. Right for the body to stretch out. One of the easiest ways to nourish the skin, from the inside out, is by using body butter. And we're going to talk about natural body butters today that contain gentle plant-based ingredients, essential oils, and nourishing plant and nut oils that gently hydrate, nourish and protect your skin.
Different body butter benefits from different types of skin, and there is really body butter or a mixture of butters that matches almost every need. The key ingredients are natural butters such as shea, almond, chocolate, or mango butter in every homemade recipe on this page. Upon touch, these tasty butters melt, are easily consumed and are incredibly hydrating and helpful to our skin.
One of the most common forms of cosmetic products is Shea butter. The explanation why it is so common is because of the abundance of skin-beneficial vitamins and fatty acids, which serve as the ideal product for protection, massage, and overall skin nourishment. A lot of magnesium, potassium, copper, and even protein is found in coconut butter, making it the perfect option if your skin is suffering, particularly for those who lack collagen. Cocoa butter is mainly known for its fatty acids and phytochemicals. They moisturize the skin, slow down skin aging, and repair the scars. These compounds are also invaluable for UV defense. More fatty acids are found in the texture and structure of mango butter, making it a more intense moisturizer. Offering skin softness, calming and moisturizing qualities, this butter is a perfect emollient.
To find out a bunch of gorgeous body recipes made from these natural butters along with much, much more, keep reading! Enjoy! Enjoy!
1. Plum Body Butter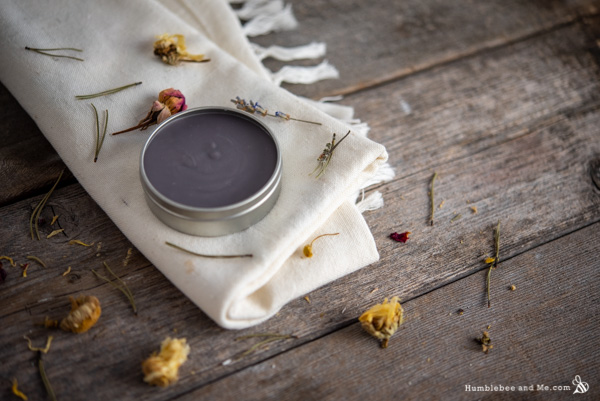 Rich and smooth butter for the body, with velvety skin, feeling and surprisingly rapid speed of absorption. In this recipe, the rich and nourishing mango butter, supplemented by almond and plum oil, is the main ingredient. Plum Oil moisturizes and increases the elasticity of the skin, decreases wrinkles, dryness and folds of the skin. It helps to cure skin that is dry, chapped, and cracked, and balances the skin's moisture.
2. Avocado Body Butter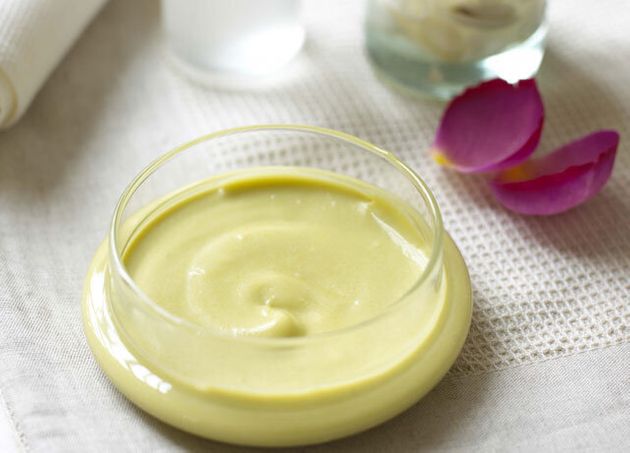 Moisturizing cocoa and shea butter with vitamin-rich avocado oil is used in this unique recipe. As well as vitamins, anti-inflammatory effects, and minerals, avocado oil is rich in fat material. This makes it, especially in body butters, a great moisturizing ingredient for your skin.
3. Papaya Body Butter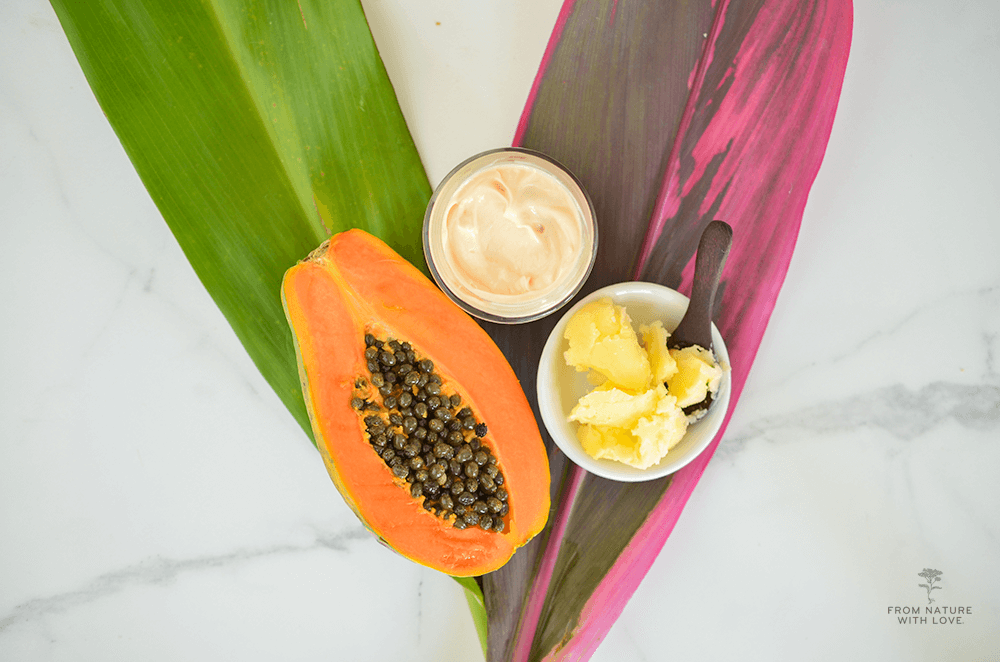 A soft and fragrant all-over moisturizer made with papaya seed oil and mango butter is given in this recipe. Papaya seed oil can help to alleviate symptoms of itchy, scaly, sore skin, such as eczema and psoriasis. There is also a substantial amount of Vitamin C in the papaya seed oil. Vitamin C may help counter wrinkles, blotches, large pores, acne, black spots, and other skin blemishes.
4. Blueberry Lemon Body Butter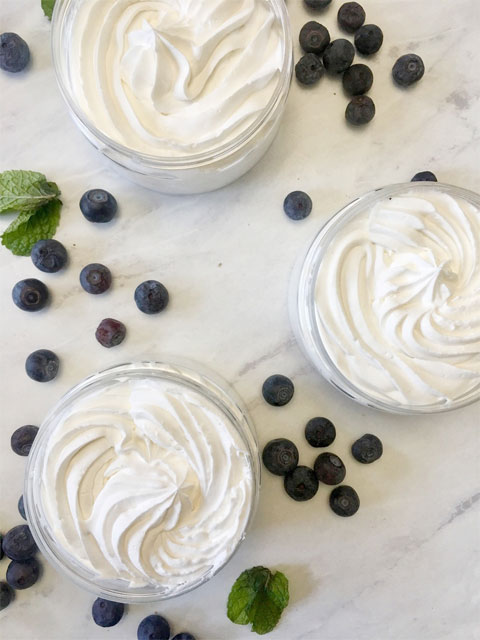 As a result of one ingredient, the iconic mango butter, you will love how silky and non-greasy this cream feels. Blueberry seed oil, in comparison, is thin and is easily absorbed into the skin. Blueberry seed oil is rich in fatty acids and phytonutrients that are essential. The oil is an antioxidant that is very potent. It helps to cure and treat skin disorders such as eczema, dandruff, and psoriasis and is nourishing.
4. White Chocolate Body Butter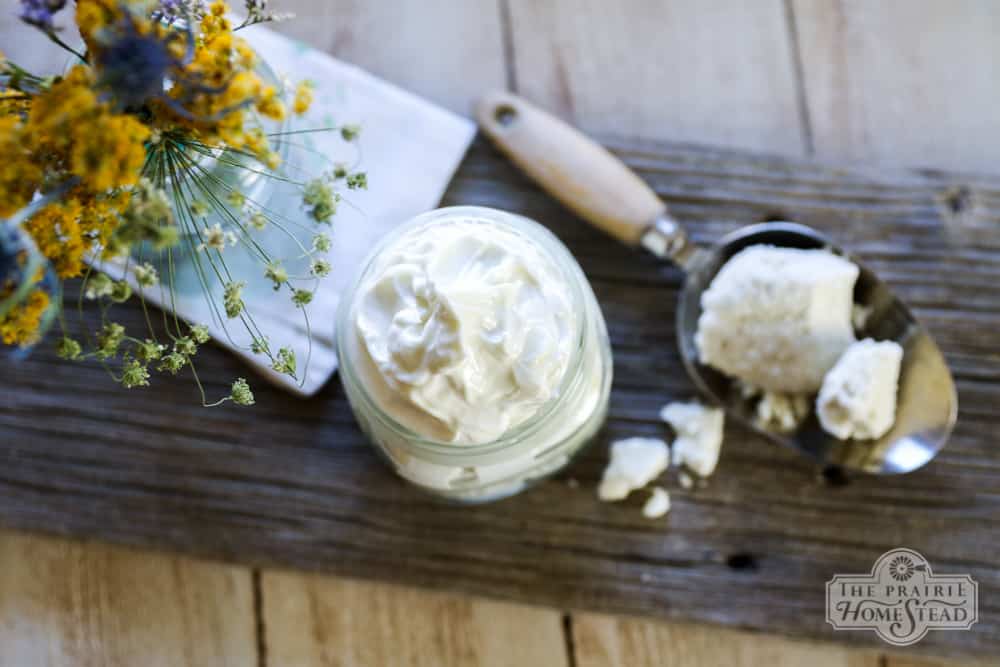 This is quickly whipped body butter made from fresh ingredients that are nourishing. It moisturizes decadently (without being greasy) and it smells like chocolate. Shea and cocoa butter, as well as coconut oil and almond oil, make up her formula. With this extra-nourishing combination of ingredients, can you imagine exactly how smooth and nourished your skin can be?
5. Cocoa Cashmere Body Butter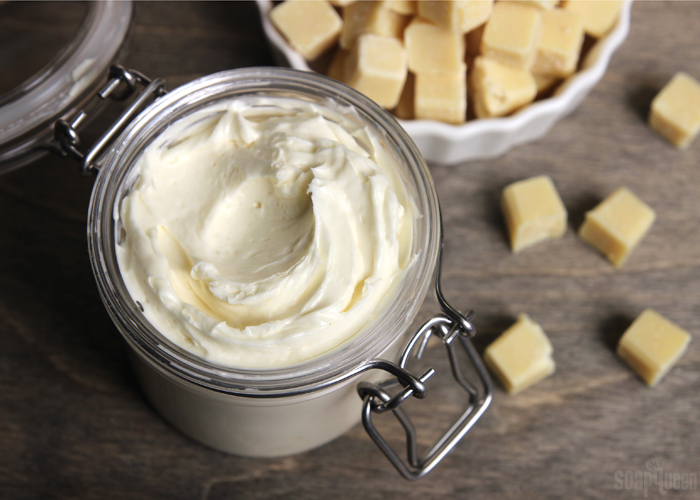 In this recipe, the primary ingredient is cocoa butter. The fats tend to form a protective coating on the skin, avoiding the escape of moisture and thereby keeping the skin from drying out. This body butter provides a silky feel to the body, as well as a chocolate scent that is sophisticated and comfortable.
6. Vanilla Cinnamon Body Butter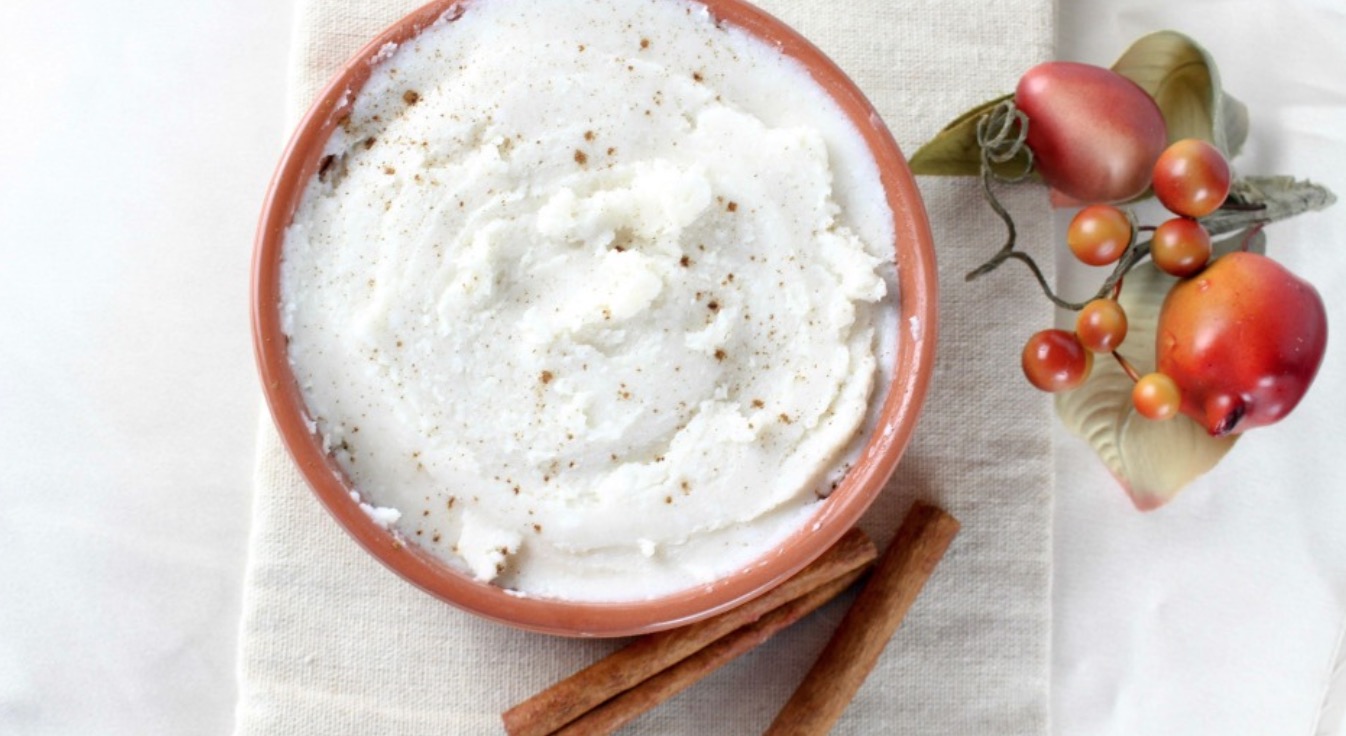 This whipped body butter from DIY vanilla cinnamon smells great and it is the perfect nourishment for dry, winter skin. The main ingredients, accompanied by ground cinnamon and vanilla extract, are shea butter and coconut oil. With a 'out of this dimension' smell, this is such a healthy and pure skin moisturizer.
7. Pumpkin Body Butter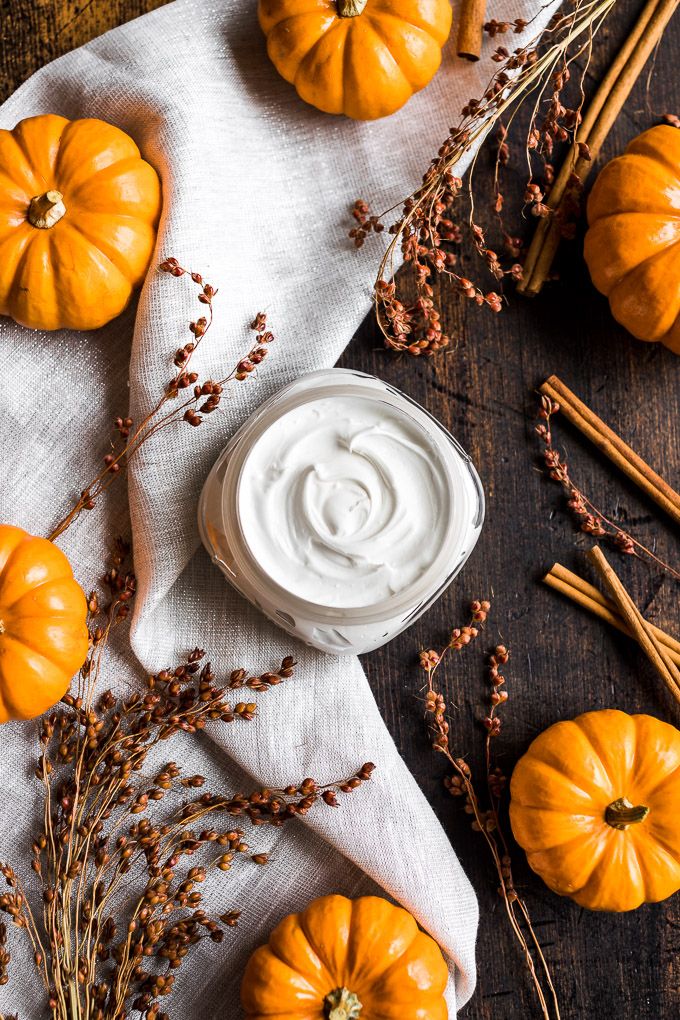 This ultra-hydrating body butter is ideal for cooler days. It's rich in essential oils of all sorts, including cardamom, ginger, nutmeg, cinnamon. The recipe also contains jojoba oil and pumpkin seed oil. The unique molecular structure of jojoba closely matches the natural oil of the skin, making it the perfect moisturizer, even for delicate skin. Pumpkin seed oil is high in fatty acids such as vitamin E, calcium, omega 3 and 6 as well as antioxidants, so it has enormous benefits for the skin in terms of moisture preservation, the battle against free radicals, and the maintenance of a youthful look.
8. Magnesium Body Butter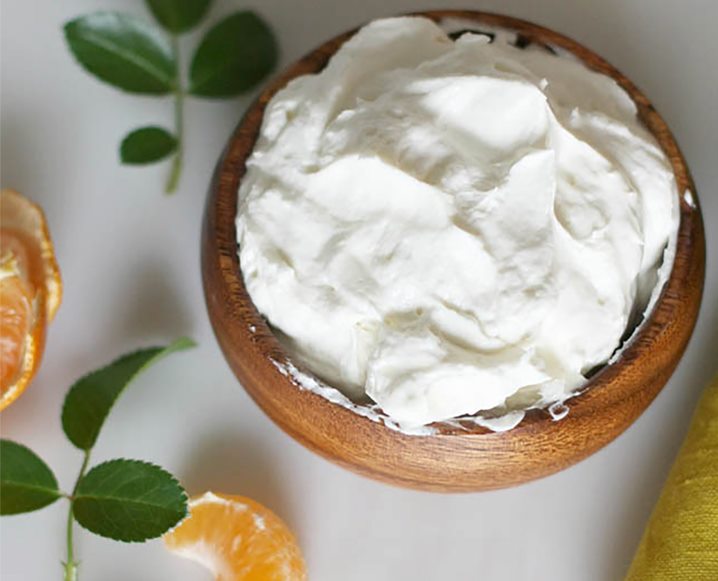 Magnesium Oil successfully absorbs magnesium depleted from western nutrition and stressed lifestyles. It helps to replenish, while moisturizing and relaxing, the skin with essential minerals. This recipe provides several nutrient-rich ingredients, apart from magnesium oil, such as shea and cocoa butter, coconut oil, as well as other essential oils.
9. Lemon Mint Body Butter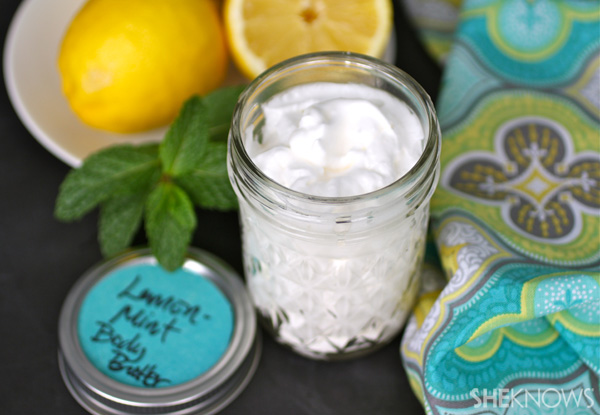 This recipe for body butter provides fresh aromas of natural oils and the hydrating properties of coconut oil and shea butter to make your skin soft. It is understood that lemon oil exerts antibacterial and antioxidant properties, while the anti-inflammatory quality of spearmint oil is known to cool red, irritated and itchy skin to aid alleviate inflammatory sensations.
10. Rose Body Butter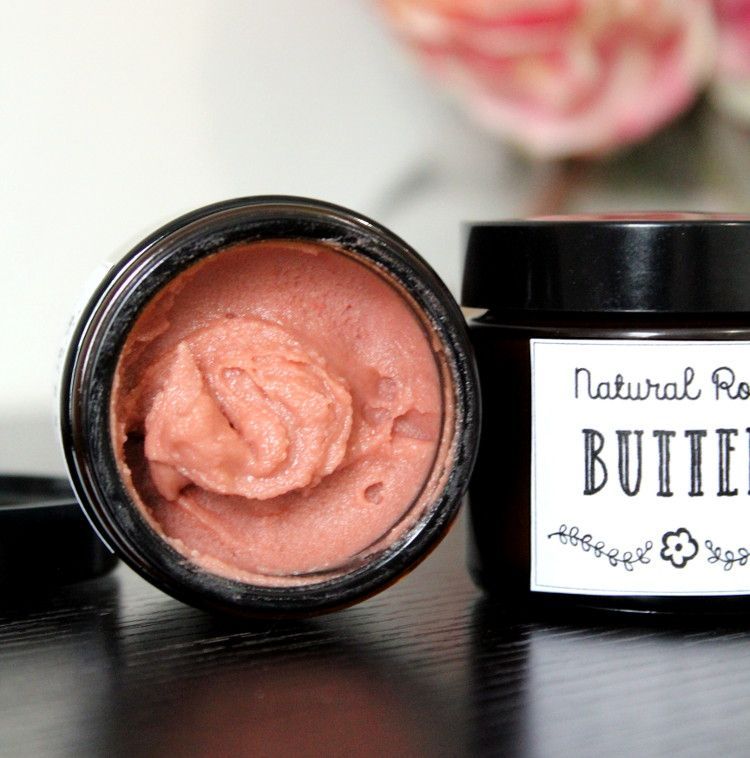 This rose body butter, made with only natural ingredients, nourishes the skin without making it look greasy. Rose seed oil is also added to this blend, in addition to the natural butters contained in this recipe. It is filled with essential fatty acids, vitamins A and C, which are essential for skin regeneration and recovery of skin cells. It is suitable for use on the hands and body for hydrated, youthful skin.
11. Honey Coconut Body Butter
Virgin coconut oil and beautiful, unrefined Canadian beeswax form the basis of the body butter. Although coconut oil is a very thin moisturizer, it has a magical smell that brings back beach walks and summer days. The texture of the beeswax is thin, with the smell of honey. This butter for the body is made of a finely blended blend and thickness that will soak into the skin without being greasy.
12. Peppermint Matcha Green Tea Body Butter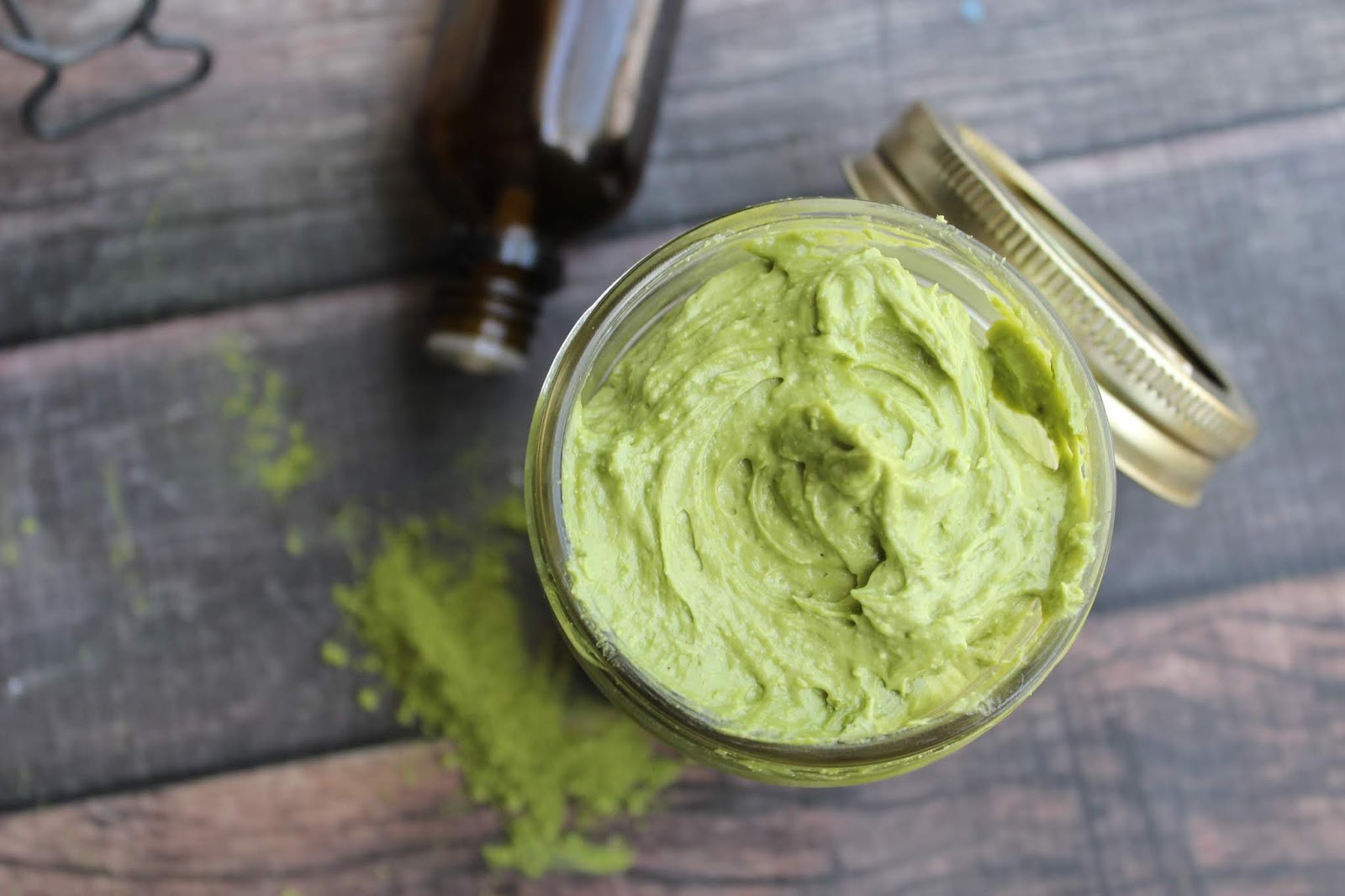 This delicious body butter is filled with moisture, vitamins, and energy enhancing ingredients every time you put it on. Green tea and peppermint are wonderful, particularly when the smell wakes you up in the winter and keeps your skin dry. This recipe, which soothes inflamed skin and cures dry, chapped, and weakened skin, contains beeswax.
13. Gingerbread Body Butter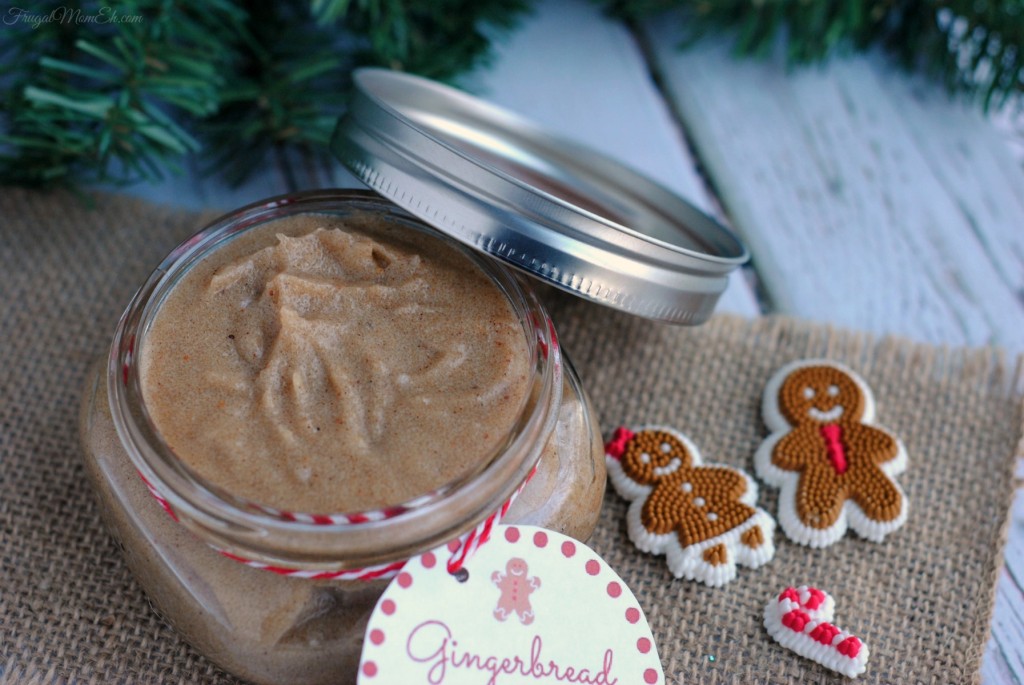 Get set for cozy Christmas nights and use this homemade body butter to treat your face. Just from looking at the photo, you can tell it has a wonderful smell. Vanilla, ginger, cinnamon, coconut oil, and shea butter are also made from it. This body butter, aside from smelling fantastic, provides the skin with long-lasting moisture, while absorbing good nutrients along the way.
14. Lavender Body Butter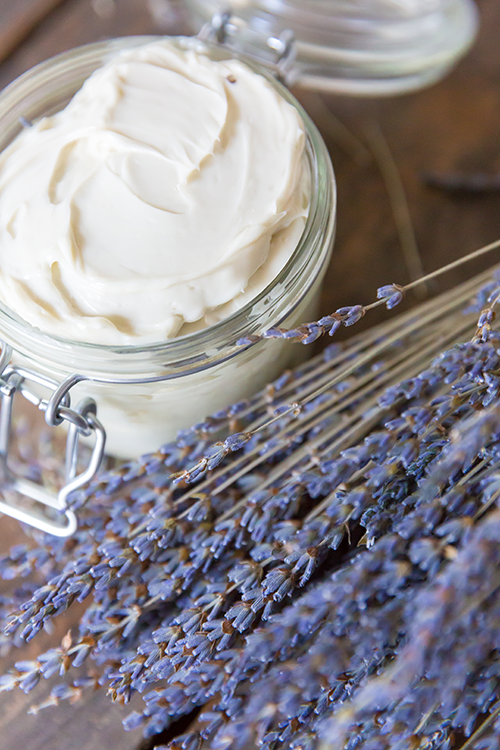 In this recipe, each ingredient is all-natural, organic, and unbelievably good for our bodies. As the primary ingredient, shea butter serves, supplemented by coconut oil and almond sweet oil. Almond oil is an excellent moisturizer, and can also help avoid stretch marks and protect the skin from exposure to the sun. Such a soothing, stimulating scent is the lavender fragrance, and the essential oil contained in the whipped body butter mimics the same properties.
15. Aloe Body Butter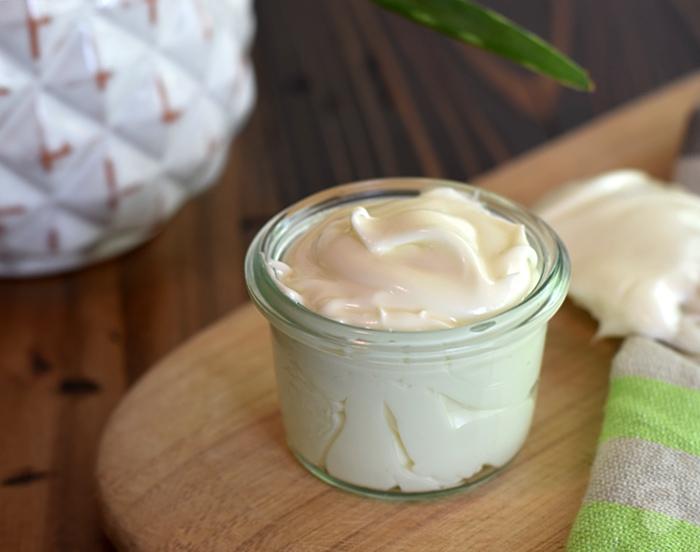 This butter for the body is calming, nourishing, and strongly hydrating. They are made of coconut oil, shea butter, avocado oil, vitamin E oil, and aloe vera, last but not least. Aloe vera is a moisturizer that is very effective. It contains enzymes, vitamins A and C, antioxidants, and is strongly anti-inflammatory. It will help cure burns, wrinkles, and dry skin, of course. A perfect companion for body butter, right?
Happiness is a habit, so is your skincare. Do you want soft and supple skin? Well, maintain the moisture in the skin by making natural body butters. We will gladly read your impressions and comments, so feel free to share your thoughts!