Issa Rae is a woman who oozes confidence. She is so confident and full of self-esteem, that she can easily walk Emmy's red carpet and say, "I am rooting for everyone black". That is how confident Issa is in herself and her body. Yet, after seeing herself on TV, she was motivated to slim down. Today, we will talk about Issa Rae's weight loss journey.
When you think about her, one thing is evident. She chooses her events wisely and doesn't agree to projects she has no passion for. Now let's talk about her biography, career journey, and how she shed some pounds.
Career Journey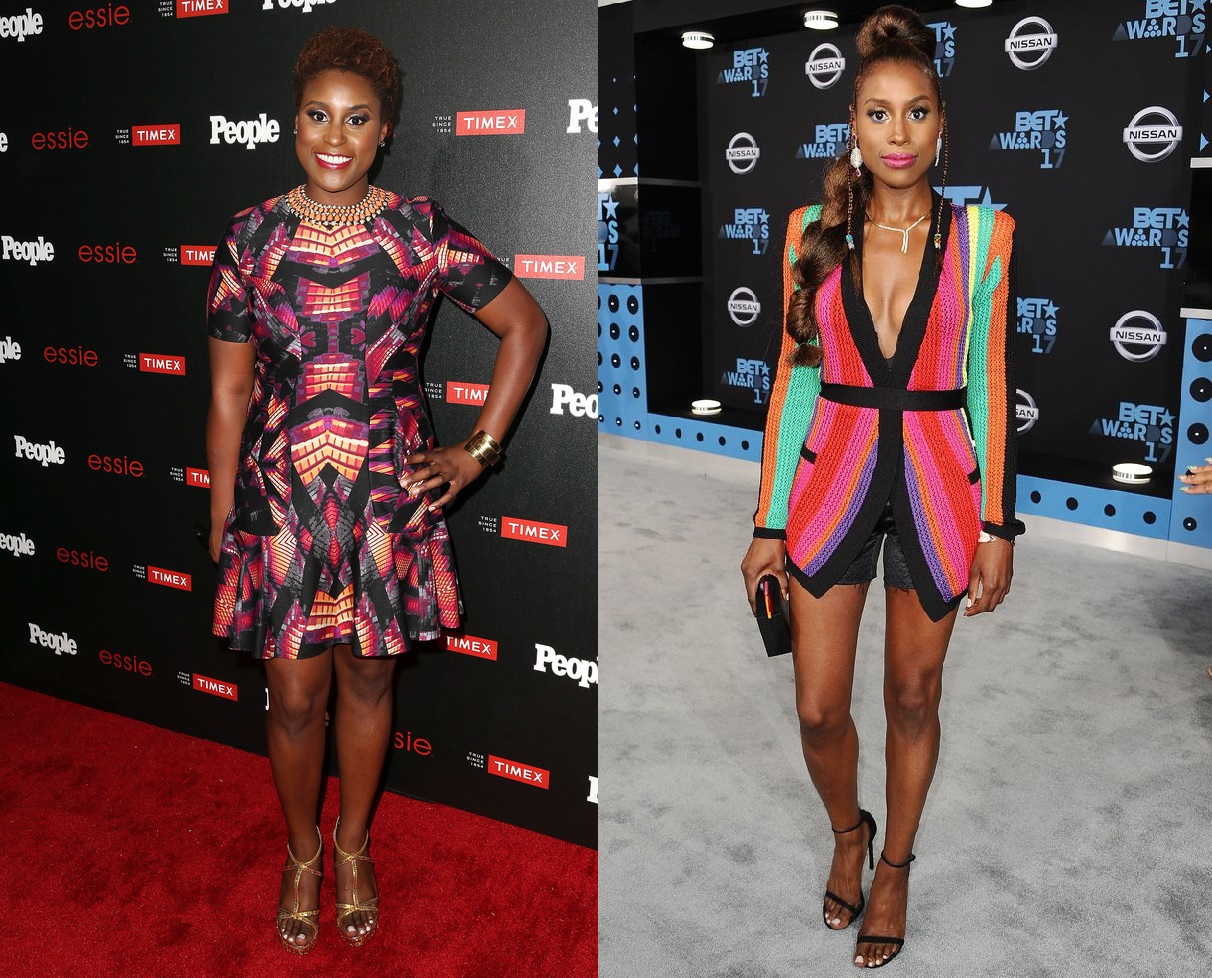 Born in January 1985, Rae first garnered attention for her work on the YouTube web series Awkward black girl. Born Jo Issa Rae Dip, she is known professionally as Issa Rae.
She started her YouTube channel back in 2011, and since then, she has continued to develop it. Nowadays, it features short films, web series, and more content created mainly by black people.
While her YouTube channel made her a national star, HBO made her an international star. From 2016 to 2021, she was the co-creator, co-writer, and star of the HBO television series, Insecure. For that series, she has received multiple Golden Globe Award nominations and Primetime Emmy Award nominations.
Her 2015 memoir, titled The Misadventures of Awkward Black Girl, became a New York Times bestseller.
In 2018 and 2022, Time included her in the list of 100 most influential people in the world.
Now let's get back to her early life and career beginnings.
Born in Los Angeles, California to Abdoulaye Dip, a pediatrician and neonatologist from Senegal, and Delyna Marie Dip, a teacher from Louisiana. Her parents met in France, while both were in school.
Her father now has a medical practice in Inglewood California. Issa has four siblings. Their family lived in Dakar, Senegal, for a short period during her childhood. But she was raised mostly in Potomac, Maryland, where she grew up with things that were not considered black.
There, she grew up with a swim team, street hockey, and Passover dinners with her Jewish best friends.
When she was in sixth grade, her family moved to Los Angeles, where she attended a predominantly black middle school. She graduated from King Drew Magnet High School of Medicine and Science, where she began her acting career.
During her high school years, her parents got a divorce. In 2007, Issa graduated from Stanford University with a BA in African and African-American studies. During her college career, Rae made music videos but also wrote and directed plays. For fun, she created a mock reality series called Dorm Diaries.
During her time at Stanford, Issa met Tracy Oliver, a film writer who helped her come up with Awkward Black Girl. Tracy even starred in the show as Nina.
And after college, she got a theater fellowship at The Public Theater in New York City. She and Oliver started taking classes together at the New York Film Academy.
In 2011, her web series Awkward Black Girl premiered on YouTube. It follows the life of J, played by Rae. J interacts with co-workers and love interests who place her in uncomfortable situations. J Tells the story in first-person narrative and reveals how she feels about the situation through voice-over or a dream sequence.
Quickly after its launch, the series went viral. And the rest, as they say, is history. She is now one of the most popular YouTube content creators. In 2013, her web show won a Shorty Award for Best Web Show.
Talking about the show, Rae says she created it because she felt Hollywood stereotypes of African-American women were limiting.
In 2013, she and Larry Wilmore began working on a comedy series pilot in which she would star. Eventually, it became Insecure, and HBO picked up the pilot in early 2015. Since its release in 2016, the Insecure television series has received critical acclaim.
The Career-changing Moment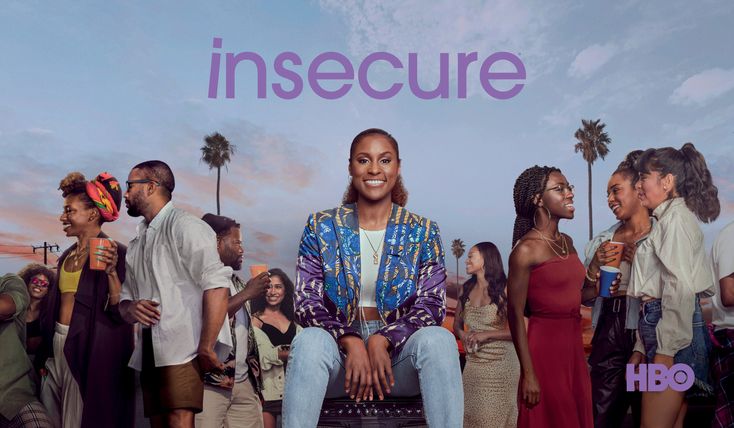 Now let's talk about Issa Rae's weight loss journey. Everything changed when she saw herself on TV. This motivated Issa to slim down.
Speaking to Women's Health, she shared that once opportunities started pouring in, she started gaining weight.
She was the cover girl for the April issue of Women's Health. She said, "When the web series started, I was very, very broke. Then more opportunities began to come. I was gaining New Money weight. When you get a new job, you're like, I can afford to eat at restaurants all the time".
But it wasn't until she saw herself on camera, during the HBO television series Insecure, that she recognized she looked different.
She said, "Time to work out is so limited, but when I first started seeing myself on TV, I was like, I gotta make time".
Initially, like many of us, she struggled to stay on track. So, how did she lose weight? Let's find out.
How Did She Lose Weight?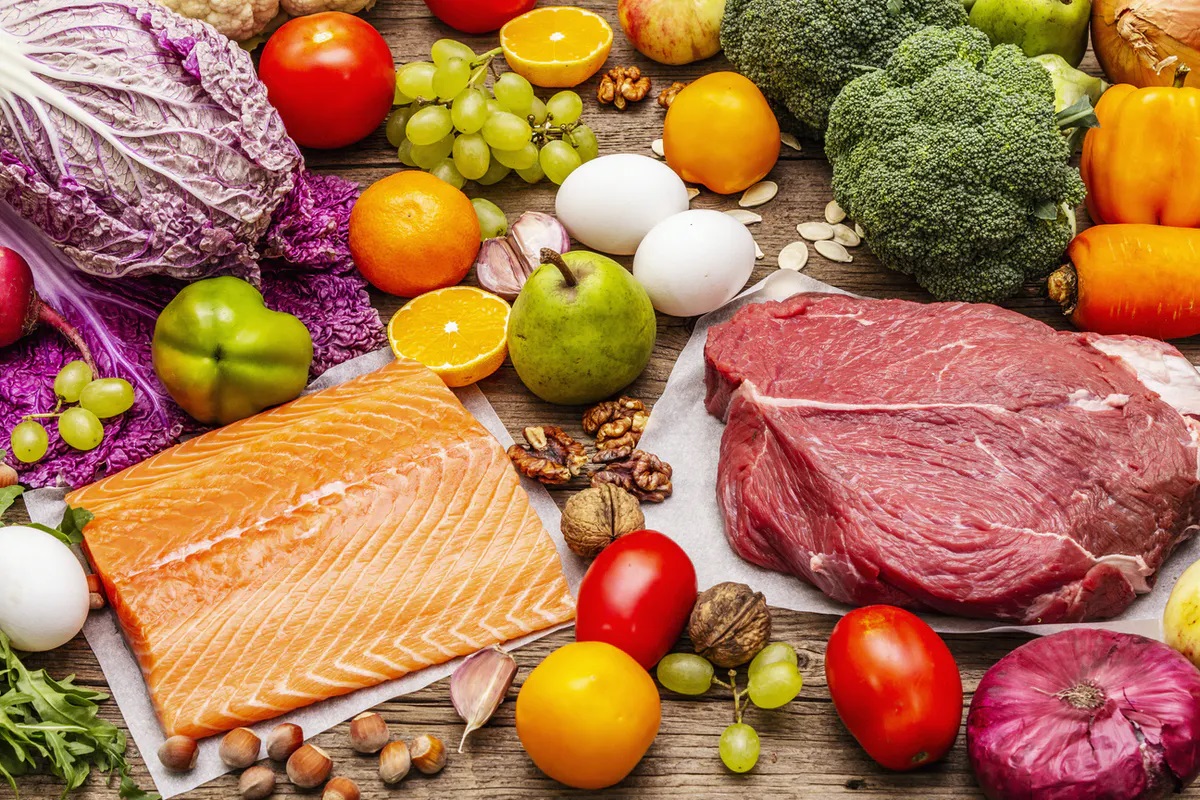 If you ask Issa Rae about her weight loss experience, she will tell you frankly and honestly, it wasn't easy.
She says, "I was a big excuse person when it came to exercising and eating right. I'd have spurts of trying to work out and being good. Then once I fell off, I'd be like, Well, there's always next year. Let me make it my New Year's resolution. But even then, I would still be eating wrong while exercising vigorously".
Well, things changed when she tried the Paleo diet. She says she is now learning paleo after 15 years of being a vegetarian. She also finds time to exercise.
Speaking to Women's Health, she said, "I exercise a lot, like, an hour each day. My neighborhood has a bunch of hills, so it's walking up hills. Then I alternate between walking and jogging. I hate jogging, you're going in circles, but I recognize that it helps".
Issa gets up at 4:45 am to get active, and during those early morning hours, she finds the peace that helps her get a good workout.
Her efforts have paid off. Just look at her recent photos, and you will see how gorgeous she looks. The beauty's transformation is obvious during the last few years.
And about her early workouts? She says the following, "You know those earbuds that you put in your ears? I was running, and one fell. It was dark outside and I couldn't find it. So I was forced to just be alone with my thoughts, and I was like, Oh, I need to do this more often. Those moments are the most creative. I think finding those moments while also nurturing your body is important".
What Is She Doing Now?
Years back, Issa Rae's weight loss experience became a popular topic on the Internet. She became the ideal definition of body goals. Since then, the actress has continued making her mark in the industry.
In March 2022, she was making headlines following a video of her sporting a supposed tummy bulge. But she had to debunk the speculations, urging people to "let her eat, drink, and be merry without judgment".
Issa starred in more movies, established a handful of businesses, and then lent her voice to several causes. Nowadays, she is a big supporter of the Black community.
Opening A Coffee Shop In South LA
Issa always had ties to Los Angeles, the city where she grew up. So, when she wanted to start her own business, she naturally chose LA.
Her effort to keep the South LA black community thriving resulted in her becoming a co-owner of the Inglewood location of Hilltop Coffee and Kitchen.
It is a high-end coffee shop that helped her fulfill her longtime dream of having a place in the neighborhood.