Born Raven-Symone Christina Pearman Maday in December 1985, Raven is an American actress, singer, and songwriter. During her career, she has received several accolades, including three Young Artist Awards, and five NAACP Image Awards, and earned an Emmy Award nomination three times. VH1 included her on the list of 100 Greatest Child Stars of All Time in 2012.
Starting her career as a child actress, Raven Symone portrayed Olivia Kendall on The Cosby Show from 1989 to 1992 and Nicole Lee on Hangin with Mr. Cooper. Both TV shows helped her earn numerous awards and nominations.
When she turned 15, Raven starred as Raven Baxter on the Disney Channel television series That's So Raven. Speaking of her movie credits, those include DrDolitle, The Princess Diaries 2, College Road Trip, and many more.
In the past few years, her weight has become a public topic. Today, we will talk about Raven Symone's weight loss journey. The young singer released her debut album at the age of 7, achieving moderate success with it. She has also contributed vocals to several soundtracks for her Disney projects.
How did it all start?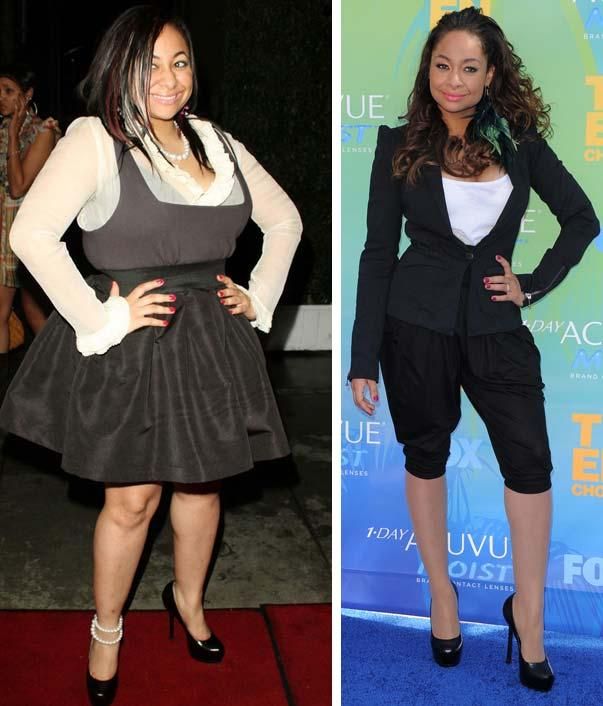 Now let's talk about Raven Symone's weight loss experience. She lost 30 pounds in just a few mounts. The young star has been sharing her weight loss journey with fans.
Raven revealed the exact tips and tricks that she used to shed more than 30 pounds and improve her overall health. And she managed to do it in just three months.
In one interview, the TV star revealed the exact steps.
But it all started with a doctor's appointment. She decided to lose weight after having a frightening experience at the doctor.
In an interview with Today Show in Australia, she said, "My numbers came back and it scared the bejesus out of me. I've always dealt with weight my entire life. Surpassing 200 pounds at some points, going under 150 at other points. There was a moment recently where I sat down with my wife and I was just like, This has to stop".
Facing The Public Eye
Raven has been struggling with her weight and how the public sees her for most of her life. But she has the support of her wife Miranda Maday. The couple announced their news during Pride Month.
With that being said, Raven claps back at fans, saying, "I'm not over here trying to be a little twig. I want to make sure that my body is healthy and prepared to deal with old age."
During the same interview, Raven opened up about previous times she lost weight and how difficult it was to do so in the public eye.
She says, "The way people were treating me while I was bigger was emotionally damaging. When I lost weight, I remember the moment I went on the red carpet and in my head, I was cussing everyone out. I'm like, 'Wow, now you want to look at me because I'm skinny, thanks.'"
Simone faced body-shaming during the early 2000s. At the time, she was a rising star on Disney Channel. But she says she found a way to move past it. The young actress says, "I prevailed it over because, at the end of the day, it's like, Come on people, everybody's a different size".
What Did Raven Do?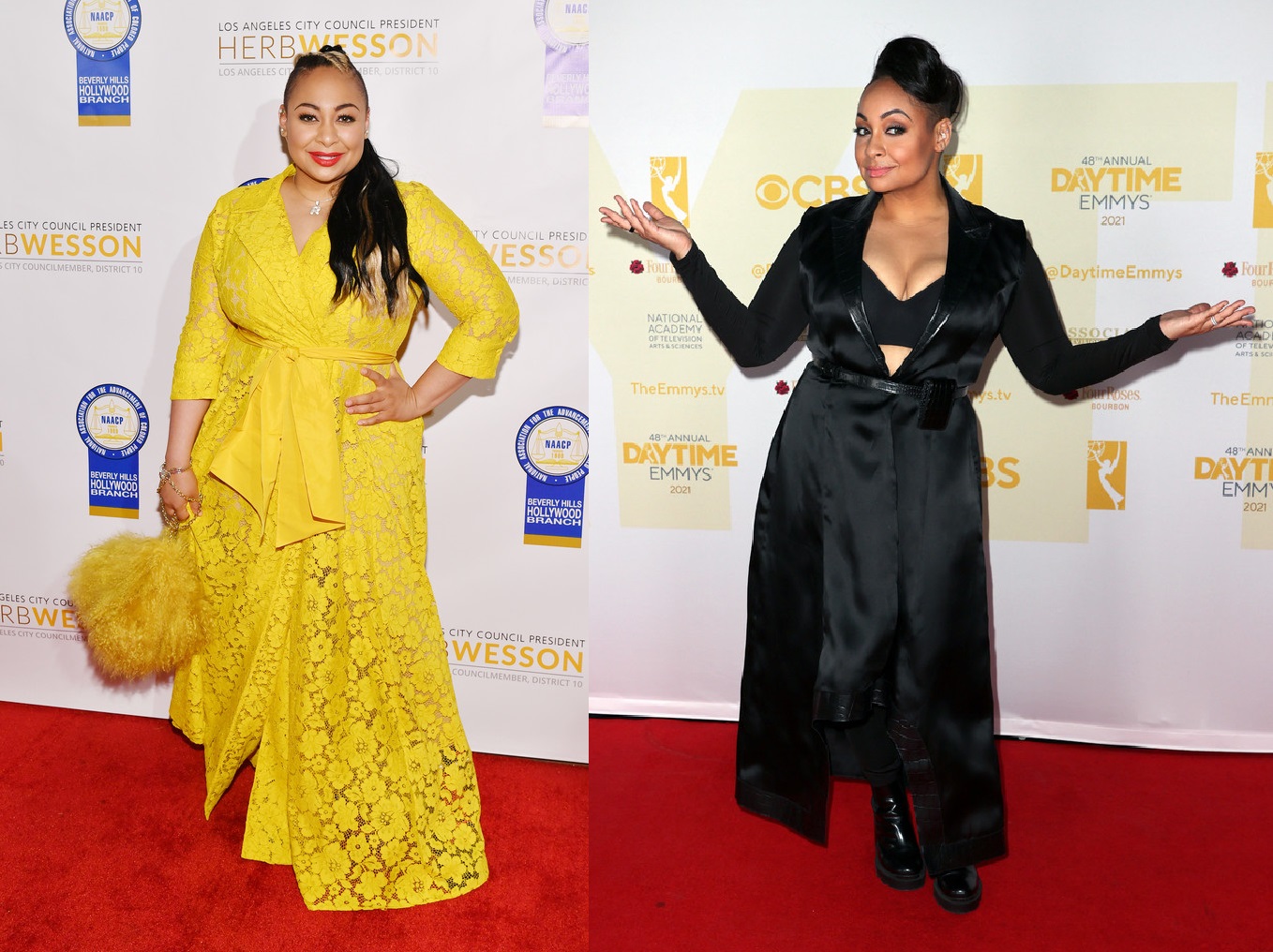 Now, how did Raven shed all those pounds? Looking at Raven Symone's weight loss journey, we can pinpoint the exact steps she took to lose weight. Here are some of her tips:
Adopting A Low-carb Eating Plan
The first thing Raven did was adopt a low-carb and high-fat way of eating. It is one of the common ways people use to lose weight. This diet kept her satiated in a way that her previous meal plans didn't. Before that, she was suffering from emotional eating, which is never a good idea.
At the same time, the Disney Channel star adopted lots of fasting and low-impact exercise into her regular routine. But the low-carb and high-fat diet was key. Just to stress it, this way of eating allows your digestive system to slowly process food. Fats are slowly-processed, while the body processes carbs quickly and you feel hungry sooner.
Reduce Stress
Raven said that she feels like she finally understands the science of her body and what it needs to be healthy. And one of the important steps in that direction was to reduce stress.
Much of her weight has come about due to a seismic mental and emotional change. She says, "I call some of my weight 'hate weight'". She explained that therapy and a happy marriage have helped her in her transformation with minimal exercise.
Talking more about the change, the celebrity says, "As soon as I stopped hating things around me and my cortisol went down, I was able to not rely on carbs as much and take away all of those things that were really pushing my insulin levels to the point of no return, creating an insulin resistance in me that is very dangerous for future health".
Daily Fasting
We mentioned this previously, but her diet plan now includes daily fasting. The Multihyphenate star says she wants to continue with intermittent fasting.
She explains the process, "I'm still not subscribing to the standard American diet, which has made a mockery of the human body and created the obesity epidemic that is our world today. And I continue to fast because it's how humans are supposed to eat".
In the past, she admitted to doing multi-day fasts. But now she sticks to daily fasting instead. She explains that her body is continuously changing because of her daily fasting.
It Is Not About The Number, But About The Mentality
The most important part of Raven Symoné's weight loss journey is a change of mindset and mentality. She says she is not fixated on a particular weight goal.
It is an ongoing journey for the star. She wanted to lose weight so she could be healthier. But it is not about the number. Raven is not letting the number on the scale determine how she feels about the progress.
In the interview, the star singer said, "I put away that number, I put away that scale. What I look at is: Am I able to walk up a flight of stairs without huffing and puffing? Am I able to wake up without inflammation in my ankles and my wrists and all of my injuries? Am I able to digest foods without grumblings in my tummy? I'm not trying to hit a goal number, I'm just trying to stay healthy."
And there is no visual idea of what she wants to look like. The Disney Channel star admits she will never say "this is how I am supposed to look". Instead, she finds happiness within herself, whatever size she is. And that is one of the best ways to look at complete body health.
That is the mentality that will help you shed pounds and feel better about yourself. The young star always preaches mentality on her social media profiles. Hopefully, fans will get it.