When planning a special event for kids, creating an atmosphere that promotes unforgettable experiences and lots of fun is essential. From choosing the right venue and deciding on decorations to thinking up activities and mixing delicious snacks, planning a perfect party for children can be daunting. Whether you're throwing a birthday bash, organizing a baby shower, or creating another type of celebration, we've got your back with this ultimate guide on planning an engaging, kid-friendly party.
1. Set the Right Atmosphere With Decorations
When throwing a party for kids, one of the most critical aspects is setting the right atmosphere. And what better way to do that than with decorations guaranteed to make them smile? The possibilities are endless, from bright and colorful balloons to whimsical banners and streamers.
Add fun props like oversized sunglasses or silly hats, and you have a recipe for an unforgettable celebration. The team at https://www.whowants2party.com.au/186-emoji-party-supplies can supply you with sets of emoji tableware perfect for creating a themed atmosphere that will leave your guests' lasting memories. Creativity and imagination can transform any space into a magical wonderland with kids talking for weeks.
2. Challenge Their Creativity With Games and Activities
When engaging kids in the party planning process, there's nothing more important than having fun activities for them to enjoy. Step outside the box with games like scavenger hunts, where you hide small trinkets and treats for them to find. Or spice up the old classics like charades or musical chairs with a fun twist.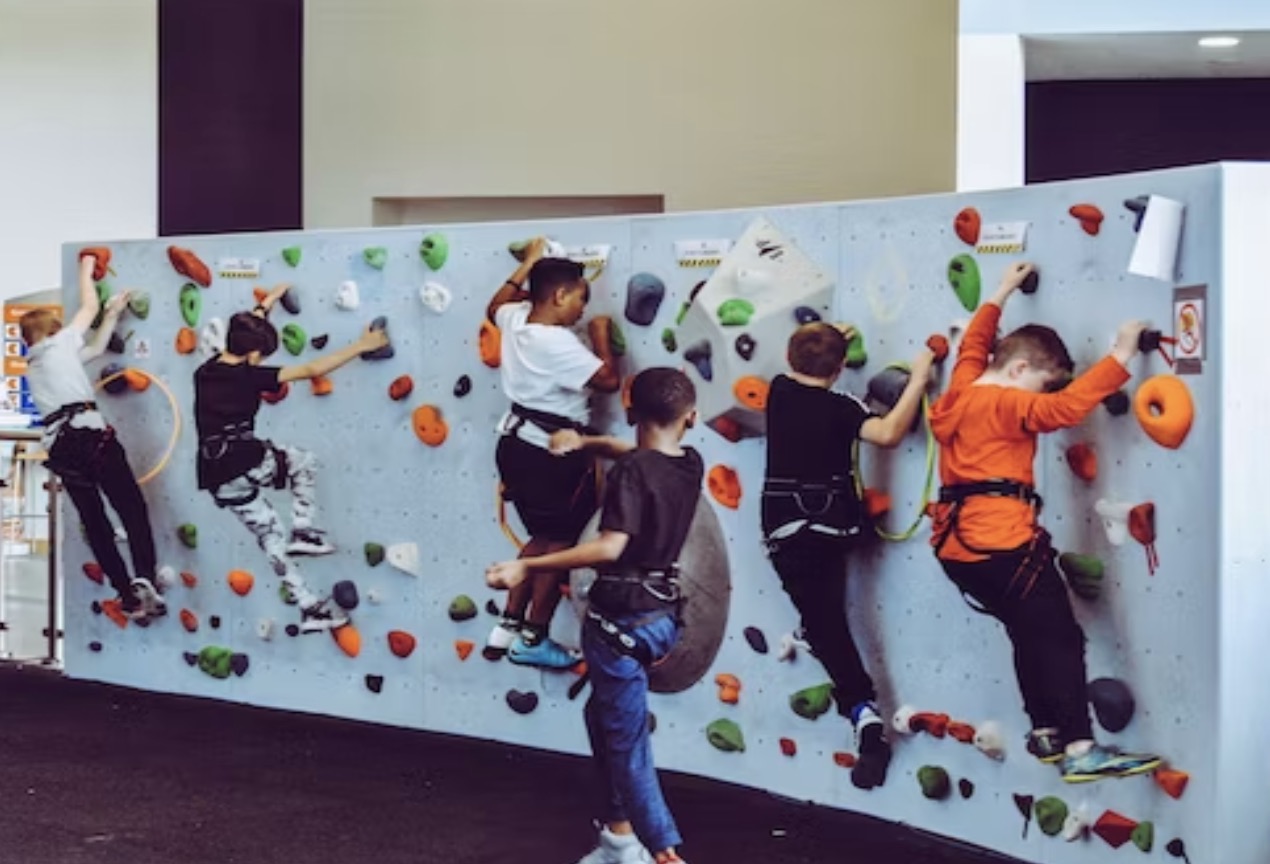 You can even set up an arts and crafts station with plenty of supplies for your guests to make their masterpieces. The sky's the limit when it comes to creative activities – just make sure that you consider the age group of your guests and adjust your plans accordingly.
3. Provide Delicious Snacks and Treats
Nothing says "party" quite like a table full of delicious snacks, so don't forget to offer some tasty treats for your guests. To add a bit of fun to snack time, consider serving finger foods that can be easily eaten with your hands. Simple foods like popcorn, pretzels, and chips are always a hit but remember to add healthier options such as fruits or vegetable sticks for those picky eaters.
You can create a themed snack board by arranging your treats into shapes or images – think hearts for Valentine's Day or snowflakes for a winter celebration. Most importantly, your guests have a good time and create amazing memories.
4. Don't Forget the Music
Every party would be complete with some tunes to get everyone dancing and singing along. Create a custom playlist of your favorite songs, or pick out some kid-friendly hits to start the party. You can even take it one step further by inviting a professional DJ to spin the tunes or hire a karaoke machine for an interactive sing-along session.
Organizing a successful kid's party is something other than rocket science. You can create a fun atmosphere for everyone involved with the right decorations, activities, and snacks. The key is to ensure that all of your guests feel included and entertained – after all, what better way to celebrate than with a memorable gathering of friends?
5. Designate a Few Adult Helpers
No matter how well you plan your kid-friendly party, it's essential to have one or two adults in place to assist with the festivities. Whether they're helping supervise activities, serving snacks and drinks, or just keeping an eye on things – adult helpers are essential to a smooth-running event.
Having a few parents present can also be beneficial, as they can provide additional support and guidance in case of unexpected situations. That way, you can ensure everyone has a great time without worrying about the small details.
6. Have a Backup Plan
It's always a good idea to have backup activities if the main plan falls through. Have some board games or puzzles at the ready, as well as extra snacks and drinks – in case your guests need something extra during the party. The key is to be prepared for any situation so that if something doesn't work out as planned, you can keep the party going without a hitch.
In addition, make sure that you've picked out an indoor venue to prevent any unexpected weather-related issues. That way, you can be sure your guests will have a great time regardless of unplanned circumstances.
These are just a few tips and tricks that will help turn your kid-friendly event into a memorable experience. With careful planning and attention to detail, you can create an amazing atmosphere filled with fun and laughter that will be remembered for years. So, use this guide as a starting point and get ready to throw the perfect celebration.