Children have a full-time occupation. It's called Play! Let them be occupied by it from their early years until their twilight years. And the best part of a parent's life is watching the kids play. Because at the end of the day, their feet should be dirty, their hair messy and their eyes sparkling.
What's the best thing that kids love about beaches? The sand, of course! Building castles, houses, and other things that their imagination holds. They can sit for hours playing and creating their own little utopia. Happy times are never ending when they are playing in the sand!
So, why don't you build a sandbox in your backyards? That's the place where all the fun happens! Here are 15 DIY project ideas for the perfect sandbox. Check them out, and be ready for some interesting ideas. Let your kids play the day away!
1. Simple Sandbox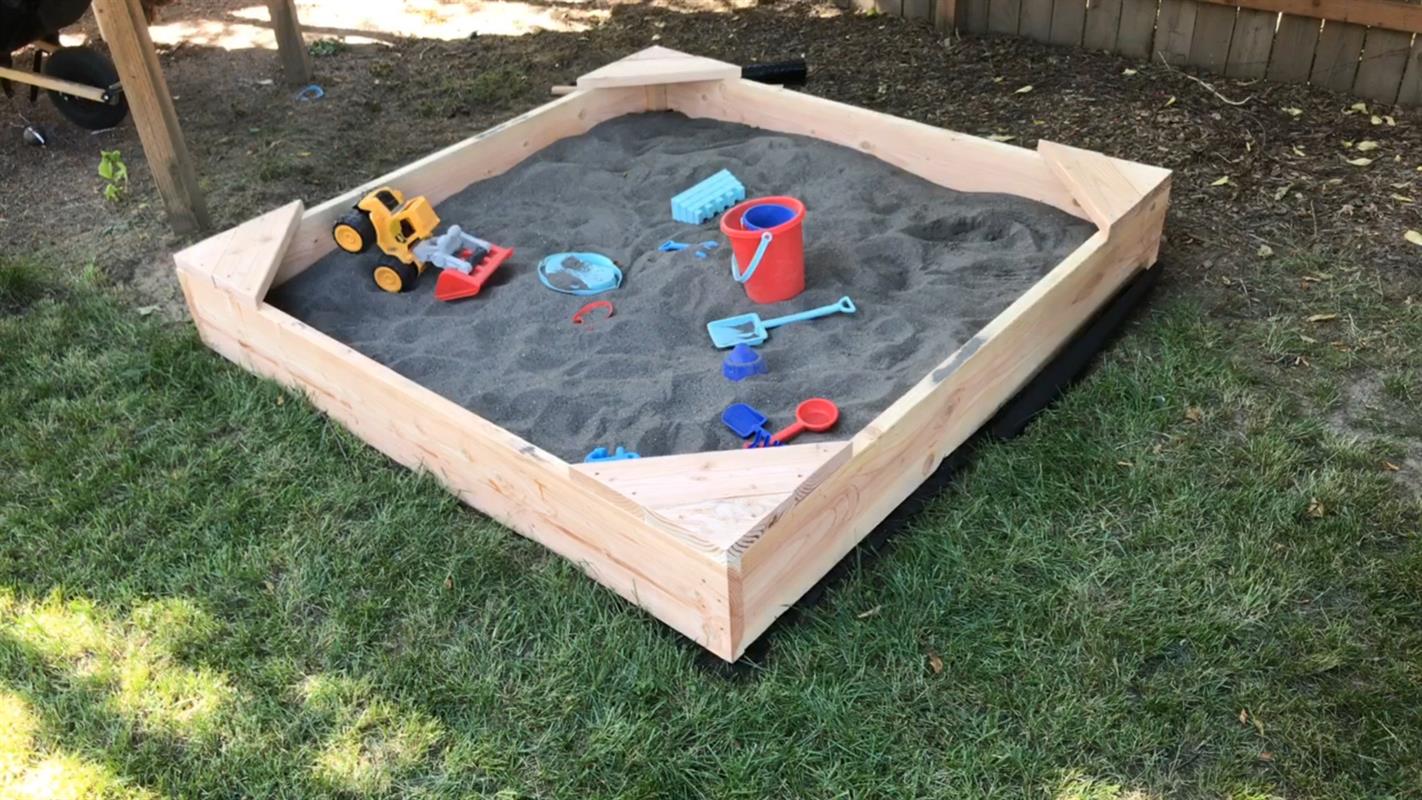 Backyard sandbox is an easy and cheap idea to provide countless hours of fun and amusement for the kids. And with this tutorial, you can build one for your loved ones. It's very easy to create, just follow the steps provided in the link. You kids can bring their imagination to life, with an endless smile on their faces.
2. Thrifty Sandbox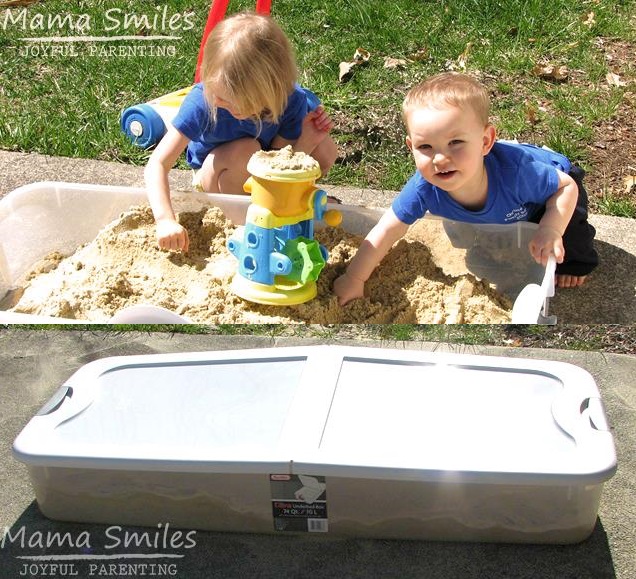 This is such a great DIY sandbox idea if you want to move the sandbox to different places. Moreover, the whole box is tidier, hence the fact that it can be closed and put away when the kids don't want to play anymore. Cheap, easy, and simple. Kids will have their sandbox to play with, and your backyard will be clean and tidy.
3. Kids Sandbox-Tent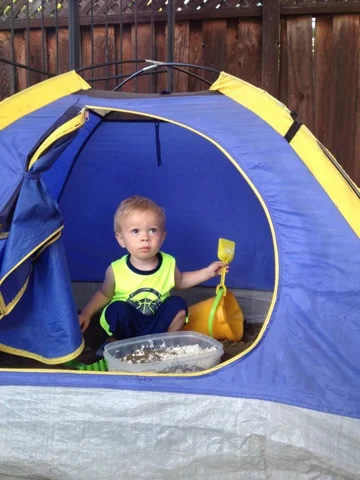 This is another great idea for building a sandbox and guaranteed UV protection. Make your kid's wishes come true and check out this tutorial. It's a very cool idea, provides shade and the sand will stay in its place. Because of the fact that sandboxes are not very cheap to buy, this is a great solution for you. Follow the link and see the tutorial.
4. Simple Sandbox On Wheels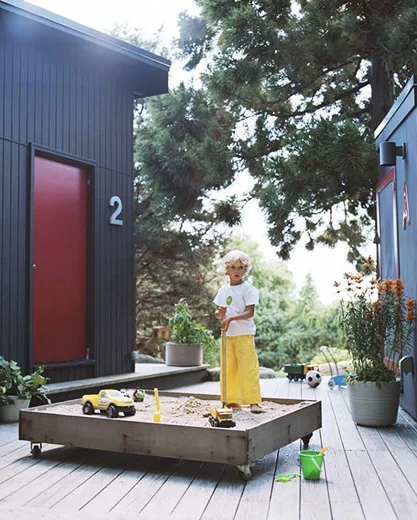 This super cute, portable sandbox is what every kid dreams of. Just imagine, if it rains, you can place it under the awning. If the sun shines too bright, you can place it under a tree. You can even take it to the neighbors if you want to. This project is very simple to make. Simple materials and quick installation. Great invention, right?
5. Sandbox From Old Bookshelf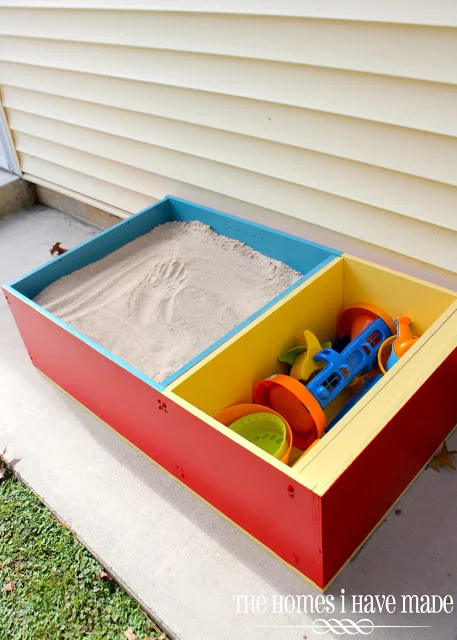 Do you have an old bookshelf that doesn't serve it's purpose anymore? Don't throw it away because you can transform it into a very cute and unique sandbox. And it's sectioned too! Your kids will love it and it will be a great addition to your backyards. Tidy and creative, right?
6. Sandbox Picnic Table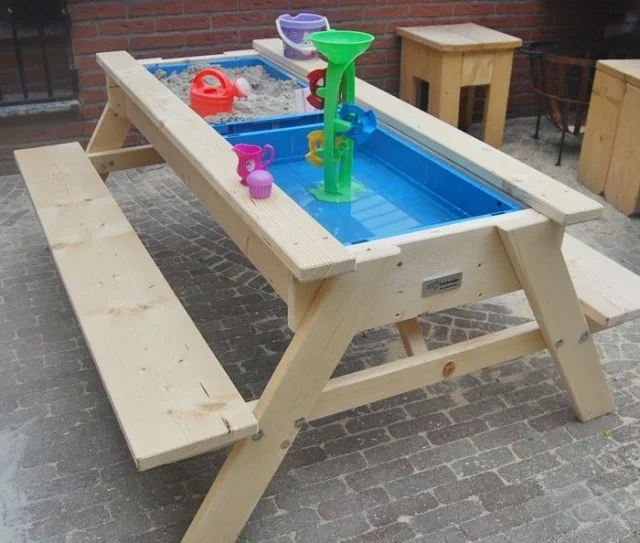 That's right. This is not a regular sandbox. It's a combination of a picnic table and a sandbox. You get two things for the price of one. How great is that? Go to the link to see the tutorial. Follow the steps and build this dreamy picnic sandbox table for your little ones!
7. Stump Sandbox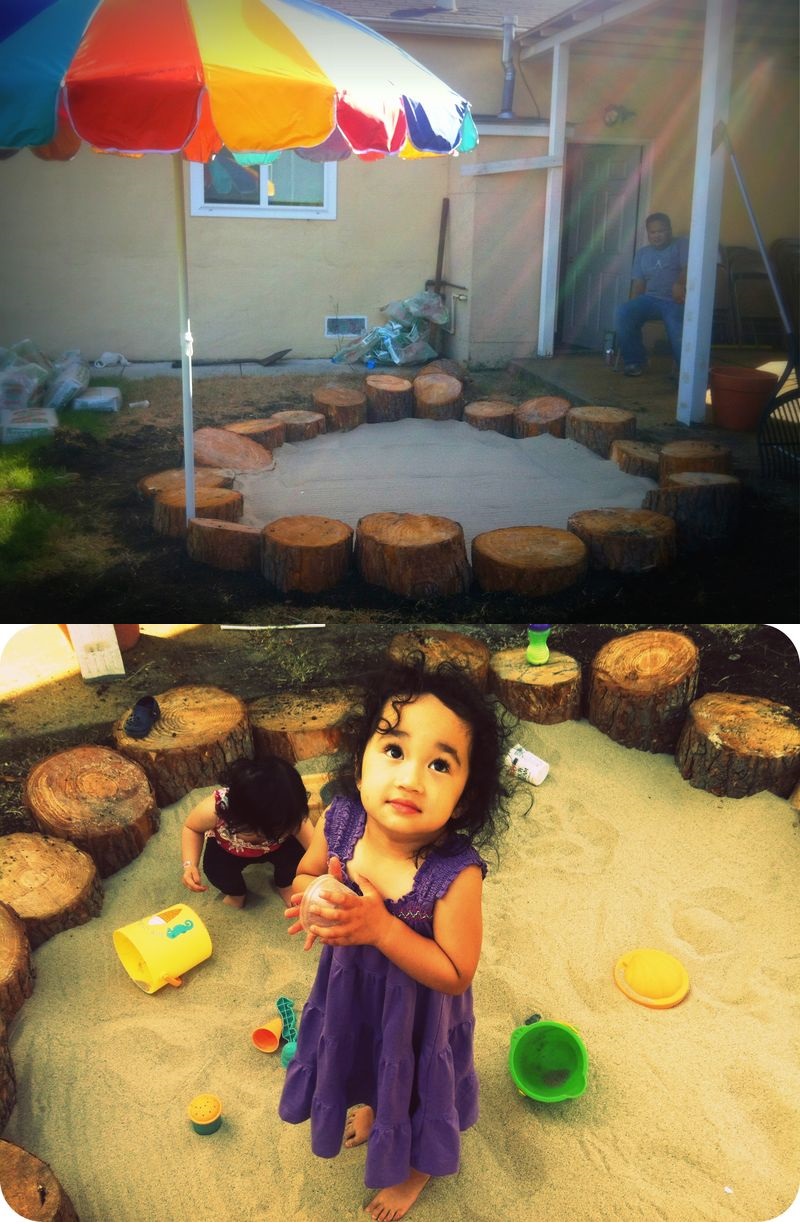 Surprise your loved ones and build this unique sandbox. It's made out of stumps, hence it's much more endurable than the plastic ones. The kids will have a lifelong sandbox for a lifelong play with sandcastles and toys. The tutorial provides detailed instructions for building this project. So, pick a place in your backyards and start this fantastic DIY idea.
8. Corner Sandbox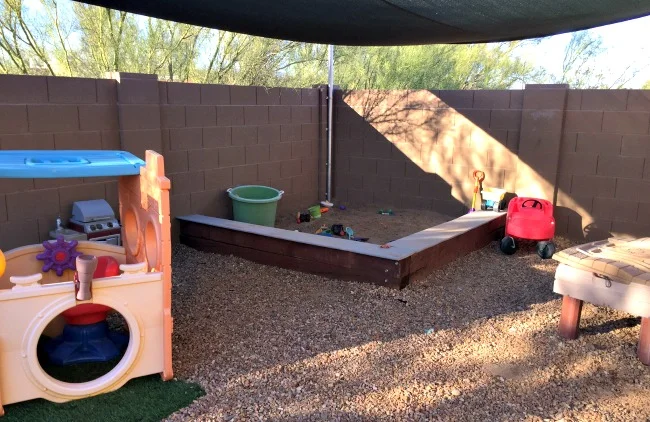 Do you have an empty corner in your backyard and have no idea what to do with it? Well, we have an idea for you. Build a sandbox for your kids. For this project, you'll need a few materials, it's very cheap and your kids will be happier than ever. Go to the link and follow the instructions. It will turn out great, we promise!
9. Sandbox With Lid And Benches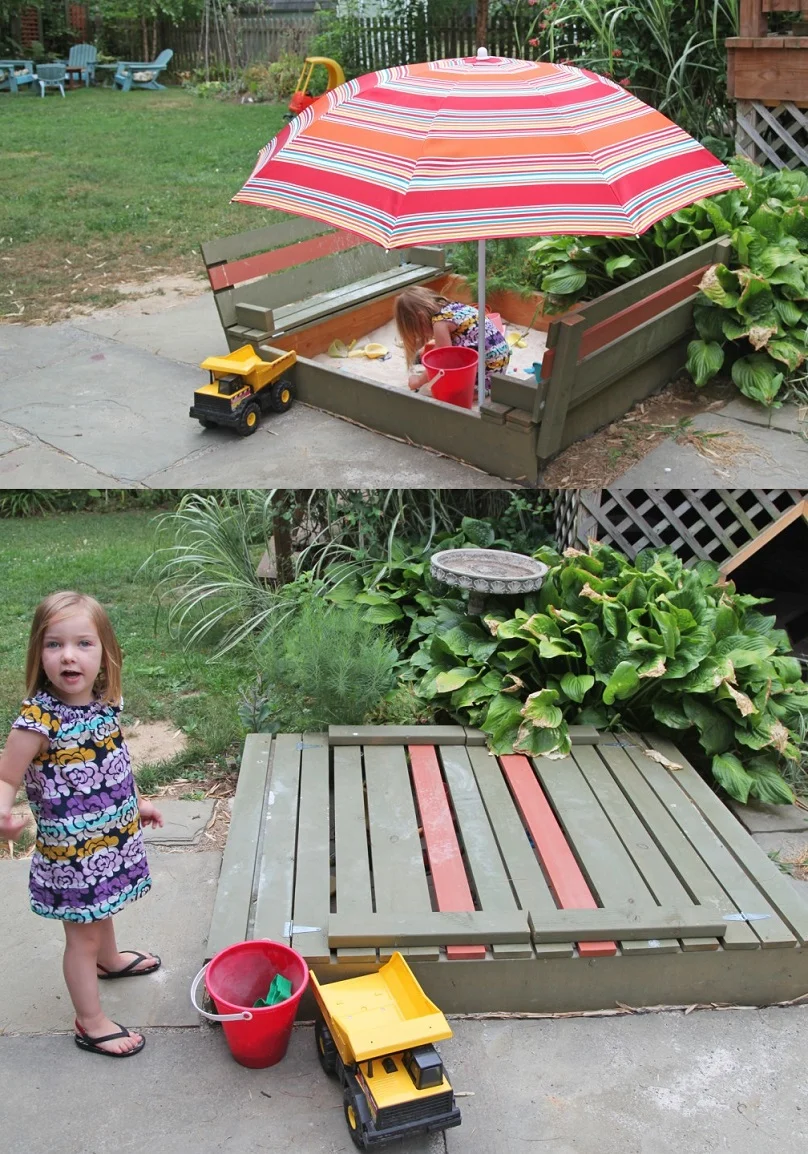 Everyone who owns a sandbox knows that lids are a necessity. It keeps the sand in the box, it covers up the mess and the backyard is all clean and tidy. Not only that it provides cover, but it has benches too! We can't imagine a better combination than this one. You can even add an umbrella to protect the kids from the sun during the hot summer days.
10. Circle Brick Sandbox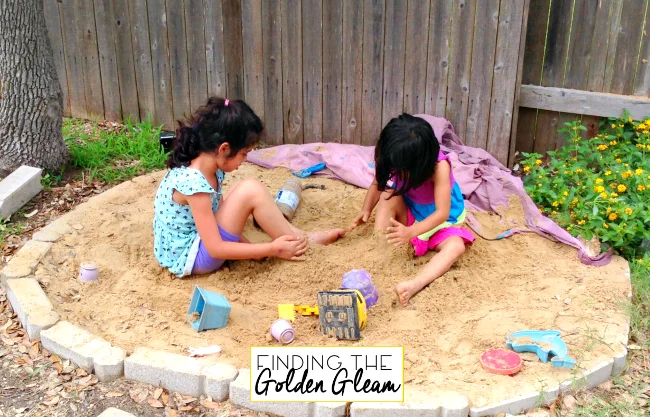 If you don't have the time or money to build a proper sandbox, don't worry, we have a solution for you. This simple sandbox is made out of bricks. All you need to do is to pick out a place for creating this project. Make a circle out of the bricks, throw in the sand and you are good to go. Your kids will love it either way!
11. Sandbox With Roof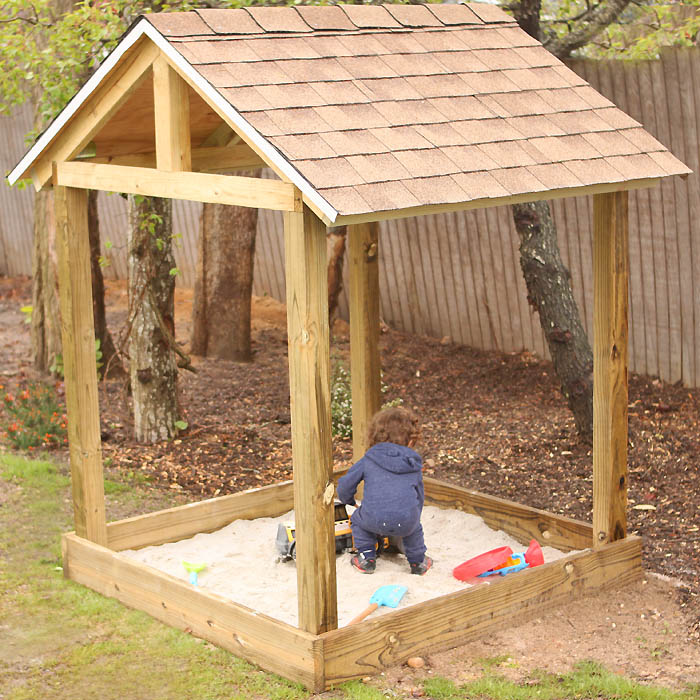 This is a great idea to keep your kids protected from the sun or rain. And how cute does that look? It's a beautiful decoration for your outdoors. You can surprise your kids for their birthdays with this cute sandbox idea! They will be forever grateful!
12. Pirate Boat Sandbox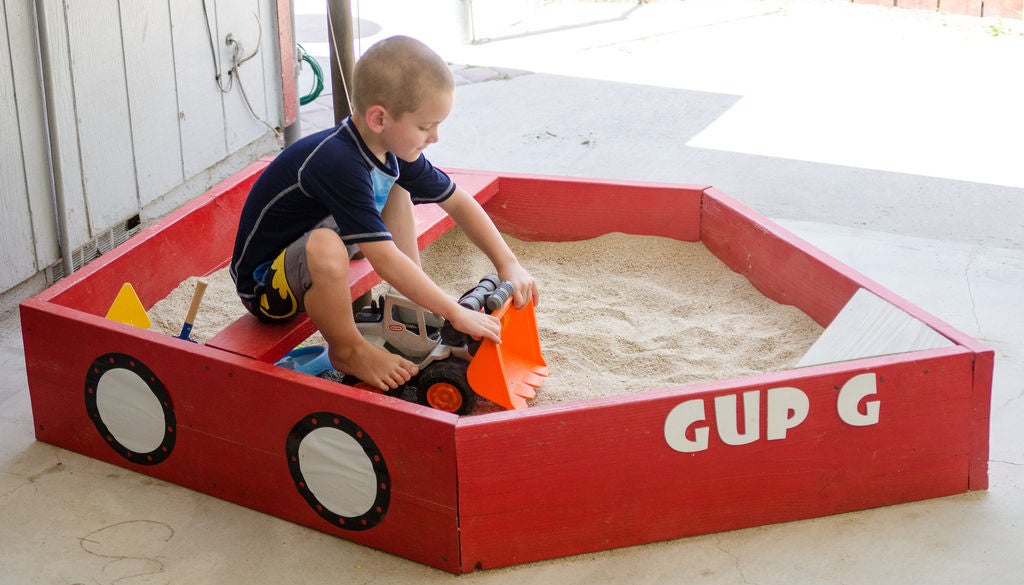 Are you up for creating a play area, more particularly a sandbox that looks like a pirate boat? If so, go to the link and check out the tutorial. This is a very creative way to build a sandbox. Why build a classic sandbox when you can do this unique invention. You kinds will be so proud of you!
13. Playhouse Sandbox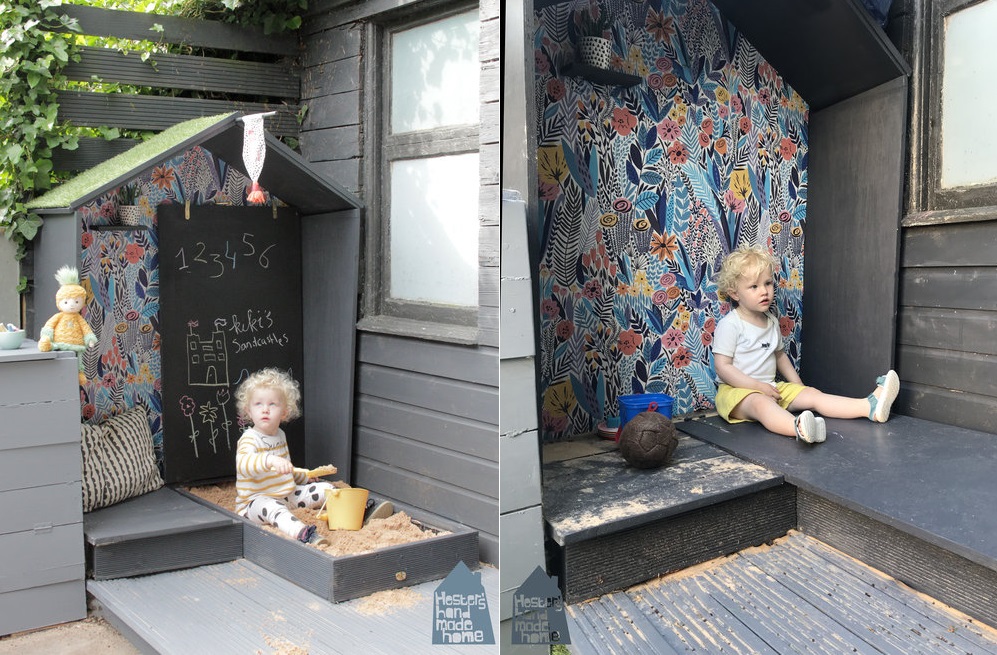 How cute is this sandbox? It has shade, bench, chalkboard, and everything! A perfect playing nook for the kids! You can also use the chalkboard as a cover top for the sand. Go to the link to see the tutorial. Happy building!
14. Sandbox With Chalkboard Cover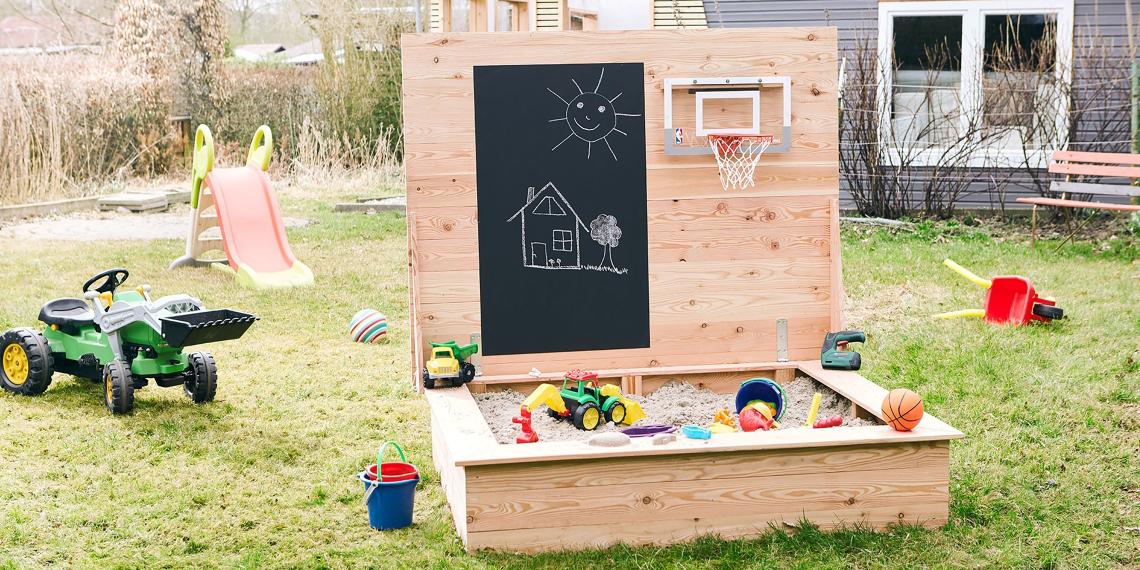 Are you up for a creative project design? Is so, check out this tutorial. You kids will love it. They will spend the whole day playing in the sand, drawing and playing basketball. And you'll find it amusing building it too!
15. Sandbox With Lid
Surprise your kids a create this DIY sandbox with. The best part is that it has a lid. That way you can cover it up whenever they stop playing. The sand will be clean and dry. It's very easy to do, go to the link and see the instructions. Your loved ones will be very excited to play in the sand all day long!
What do you think about these DIY crafts? We have a feeling that after these DIYs you are full of motivation to make one for your kids. Which one did you like the best? Leave a comment and let us know!