Now that you have equipped your house with all necessities, it is time to decorate.
You have white or colored empty walls that need decoration? No problem, we might have a solution for you. Either make one from scratch, re-purpose something else, or reuse an old item, it can be all fun to make beautiful wall decoration for all your rooms. Decorate your bedroom, living room, garden or patio, or even your bathroom to make it more enjoyable then ever. Do the decorations yourself to save you money, or don't get rid of your old stuff, instead use them to make new items everyone will admire.
Do you need wood, cloth, cardboard or paper? You need all of them. Plus some tools and a pair of hands. Scroll down to get some inspiration and ideas.
1.Fabric Paintings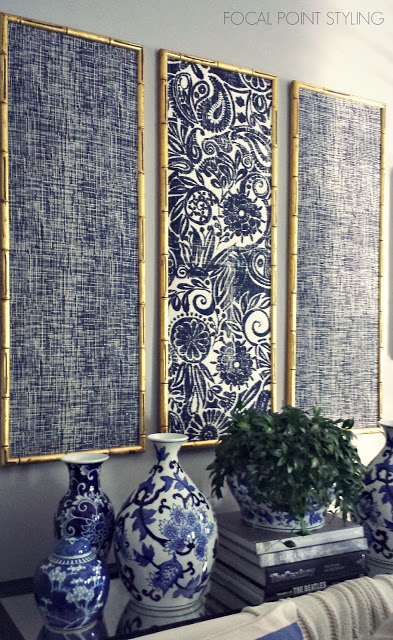 If you have old and outdated paintings with good frames, you can cover them with a piece of cloth with a modern design. Make them symmetrical and in the colors that are compatible with the interior to be even cooler.
2. Ribbon Photos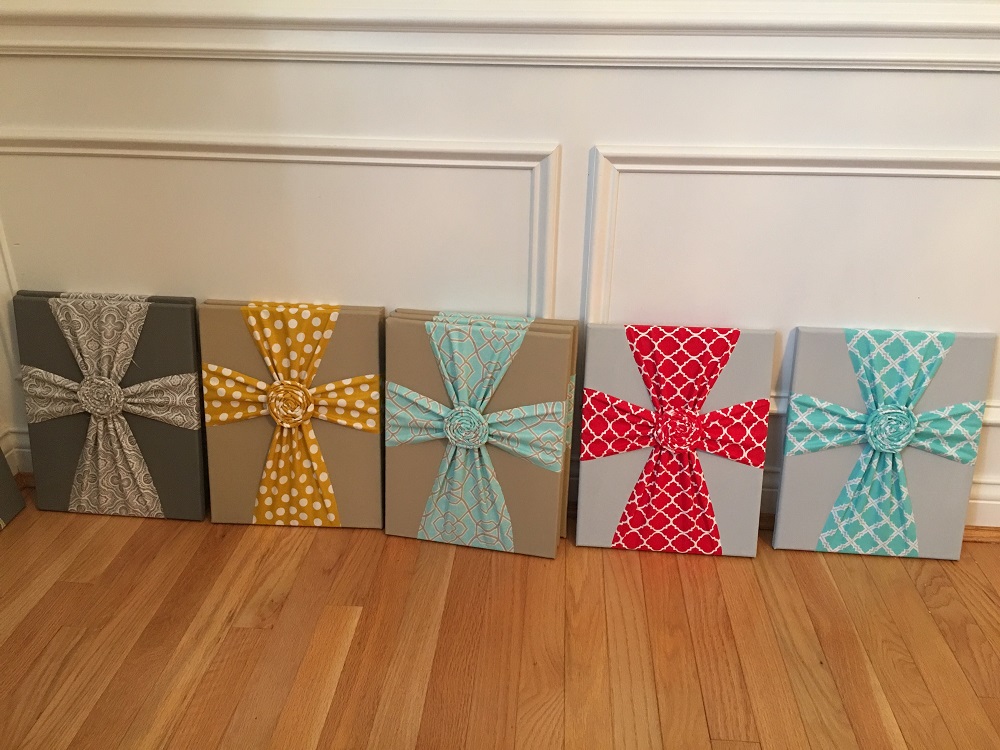 If you want to skip the regular paintings and photographs to decorate your wall with, these easy to make ribbon photographs are a perfect idea. Take a piece of cloth, wrap it around and old photo frame, make a cloth swirl and your new photo is ready to go.
3. Unusual Tape Decor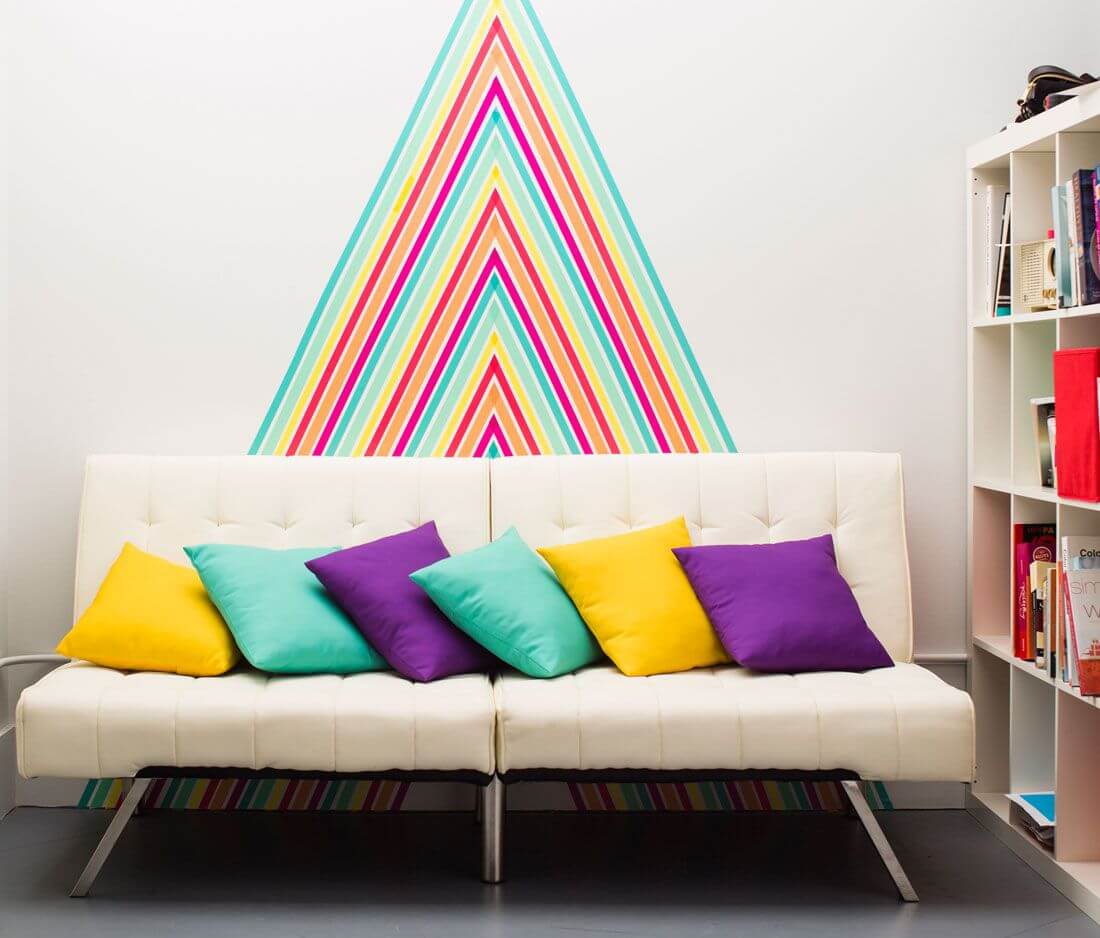 If you want to throw a simple decoration to your white wall, this is a simple and interesting decor to do it yourself. Take tapes in different colors, make the triangle pattern, and start decorating your wall. Pair it with plain furniture and cushions in similar colors to complete the look.
4. Scallop Wall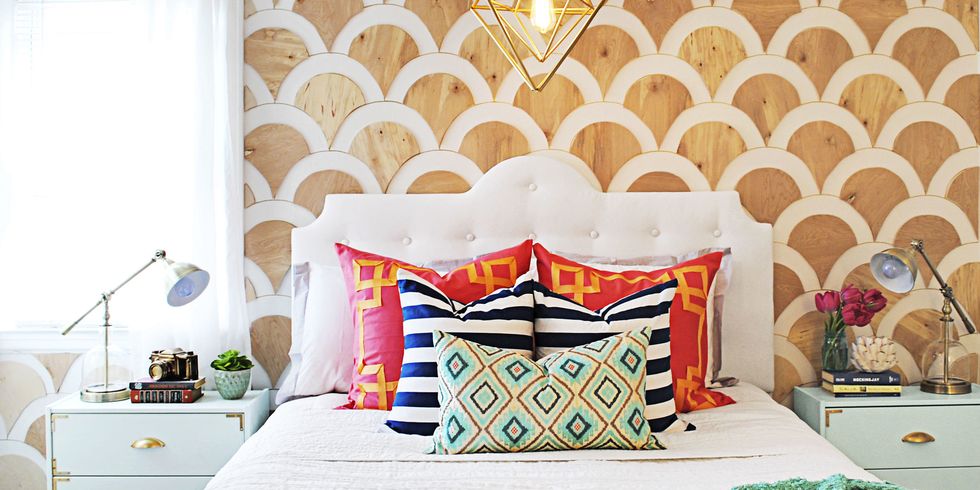 This wall is great to make it in your bedroom. You can make it out of wood plates or cardboard pieces. Cut them in the shape of the fish skin, mark the exact spots on the wall, and put them up to have a brand new wall for you to enjoy.
5. Star Mirror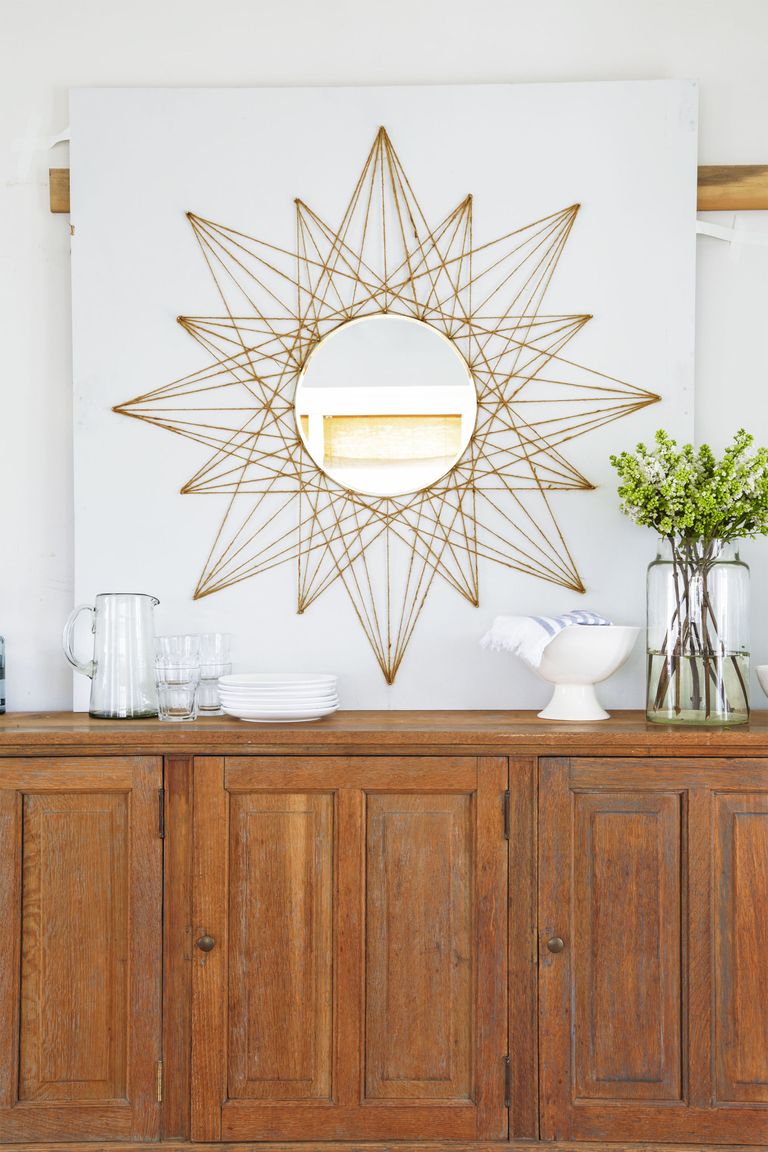 To complete the decoration of your bedroom, here is an idea of how to decorate the opposite wall. This star-shaped mirror is easy to make, yet pops out of the environment and makes it sparkle. The right tone of color will complete the look of your room. It will shine even more if you cover it with shiny paint and pus sparkles at each pick of the star.
6. Wood Plank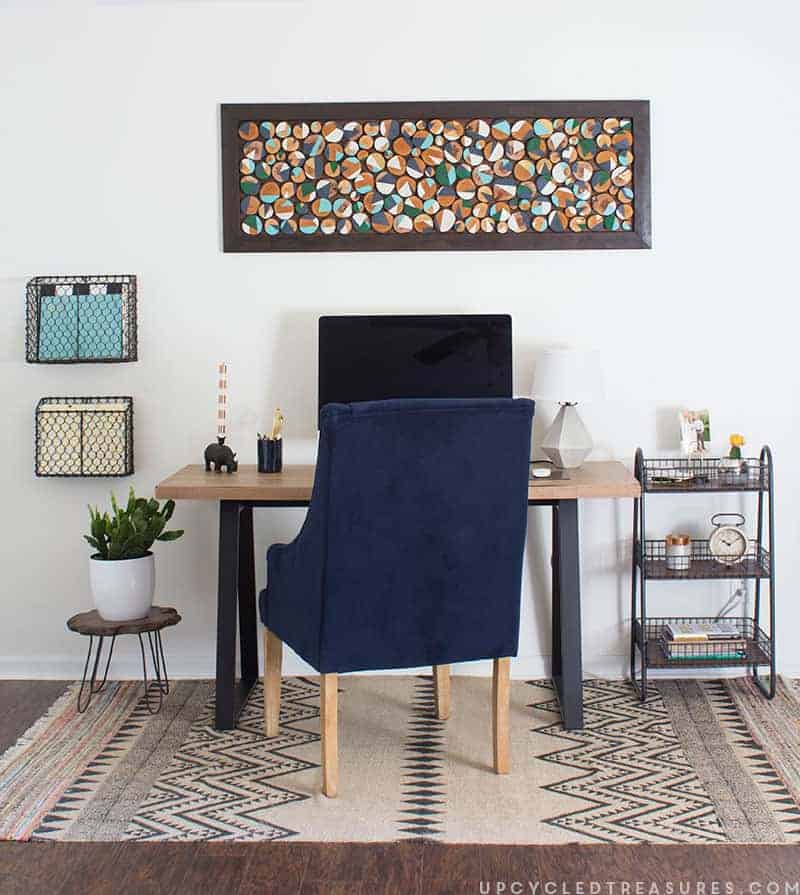 If you live in the mountains and love wood, this is an idea just for you. Use the leftovers of the wood plans, cut them into pieces, and put them on a wooden board to get this wooden painting for your wall. You can put it in your living room or in your office to make it even more cozy and enjoyable.
7. Splash of Colors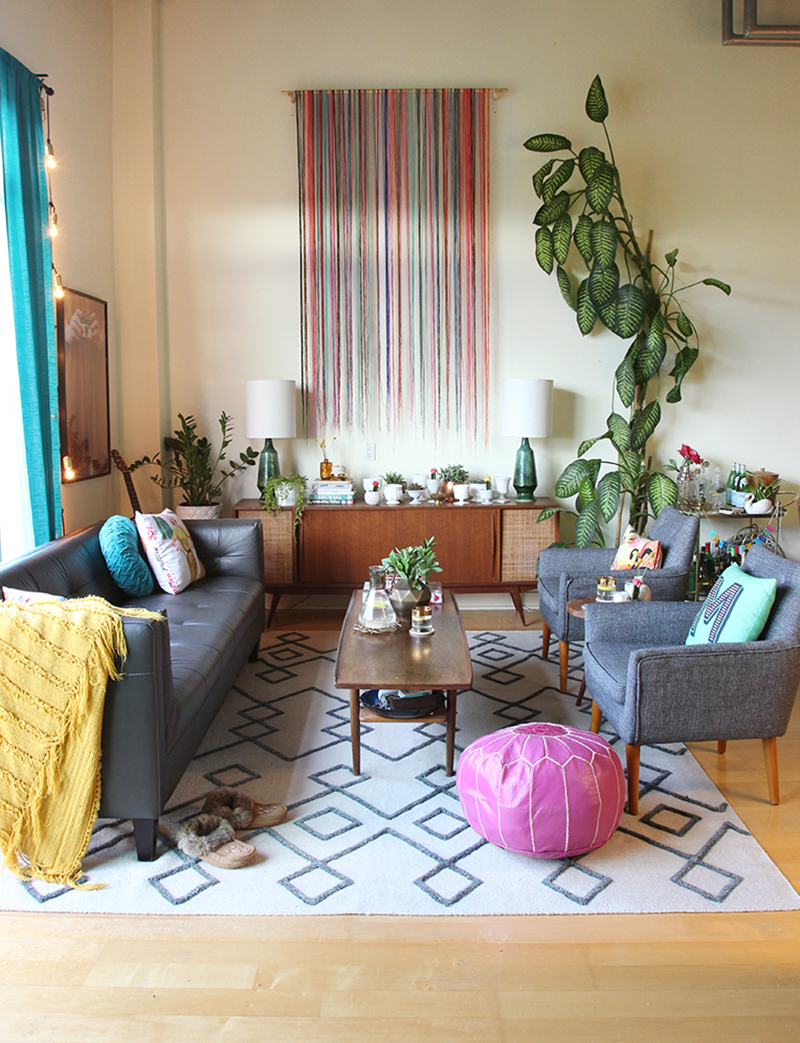 Fond of colors and rainbows? This idea is perfect for you. Take old threads that your grandma had, tie them around a stick and hang them on your living room wall. It will make it bright and colorful and pop out of the surroundings. It is fun and cool, and your kids will love it.
8. Boho Style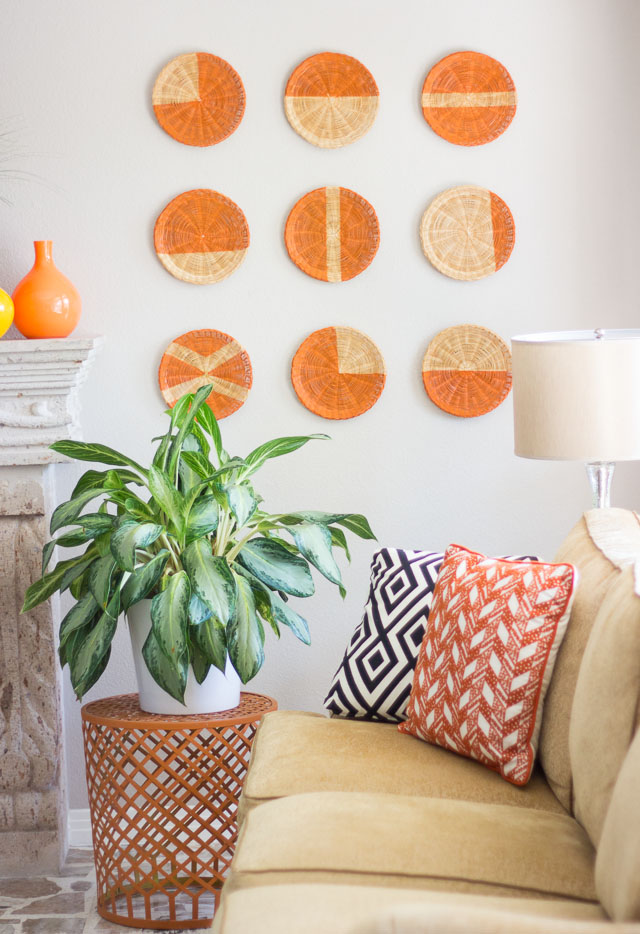 For all boho persons, this idea is the perfect gift. Take covers of bamboo baskets, paint them in different patterns, and hang them on the wall to make your room cozier than ever. Paired with colorful bottles as vases and similar cushions to complete the feeling.
9. DIY Canvas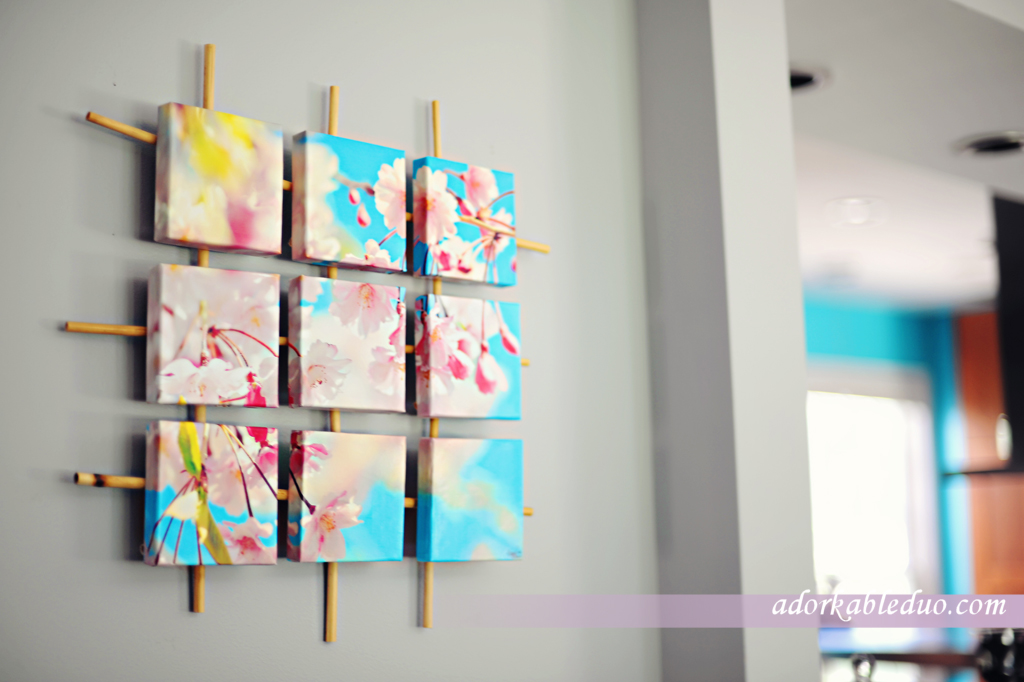 If you love crafting and painting, this cracked canvas is just for you. Make small squares out of cardboard, cover them with decorative wallpaper and stick them on a wooden armature to make it pop. Hang them on a painted wall to complete the look of your room, office space or bar.
10. Photo Frame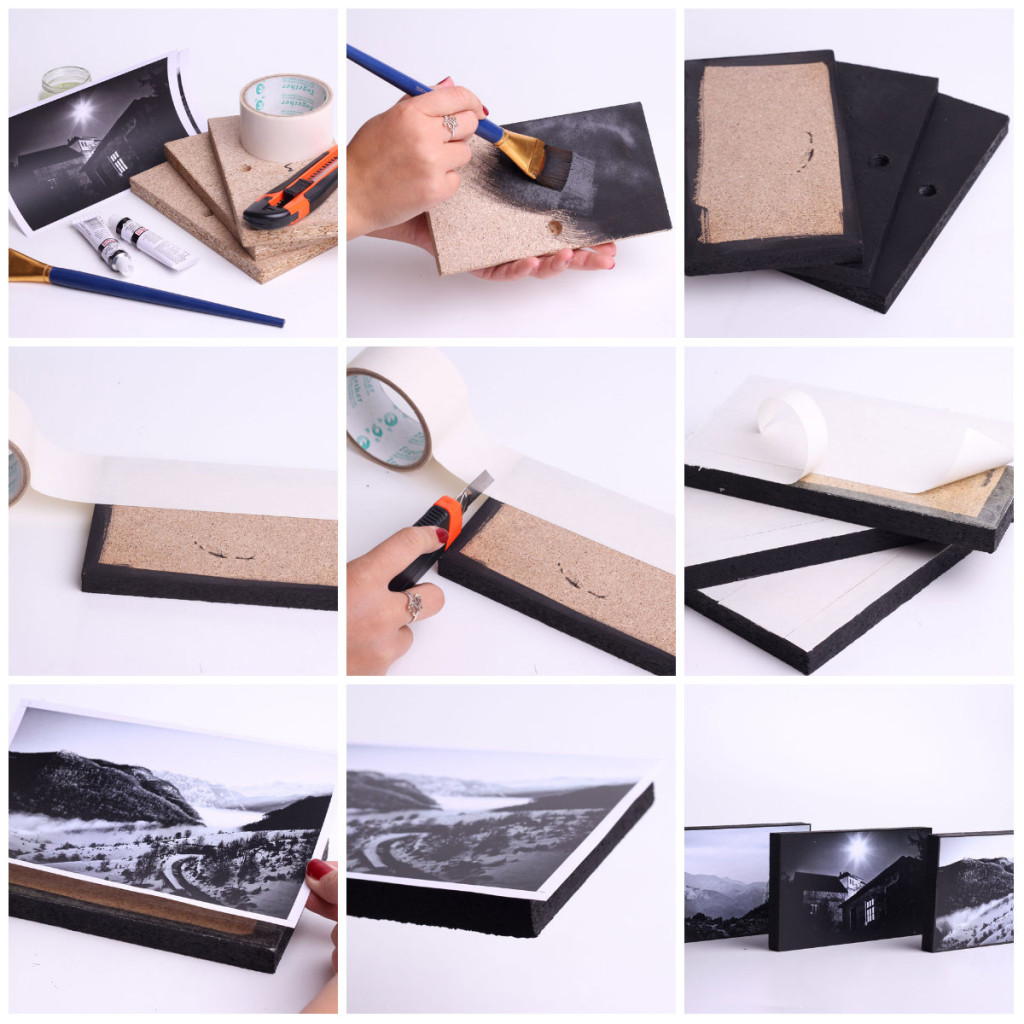 Here is an idea of how to make a photo frame yourself and put all your photos in a secure place. If you have enough material, you can make a frame for all the photos that you like. They will be the same and complete the look of your room as you desire.
11. Circled Wall Art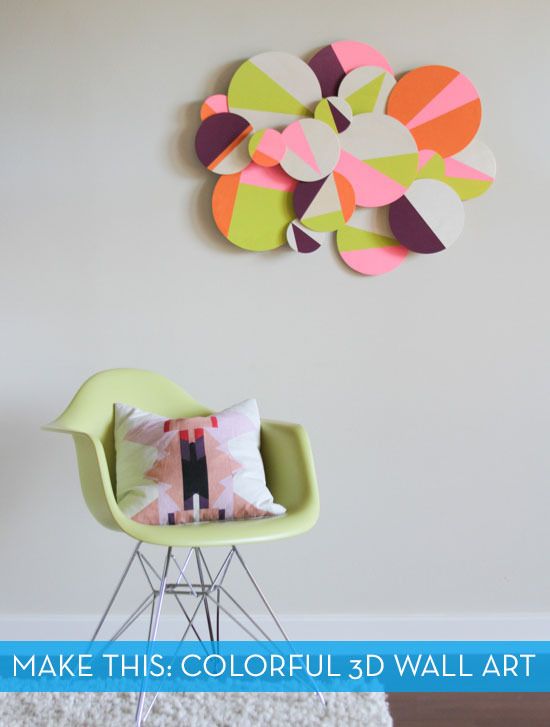 For the 3D lover, this wall art is perfect to suit their needs. It is easy to make, it is fun and modern and cool at the same time. This piece of art is good for smaller walls or corners, to make them cozier than they already are and make them pop. Pair it with simple table and chair to complete the look.
12. Hanging Stars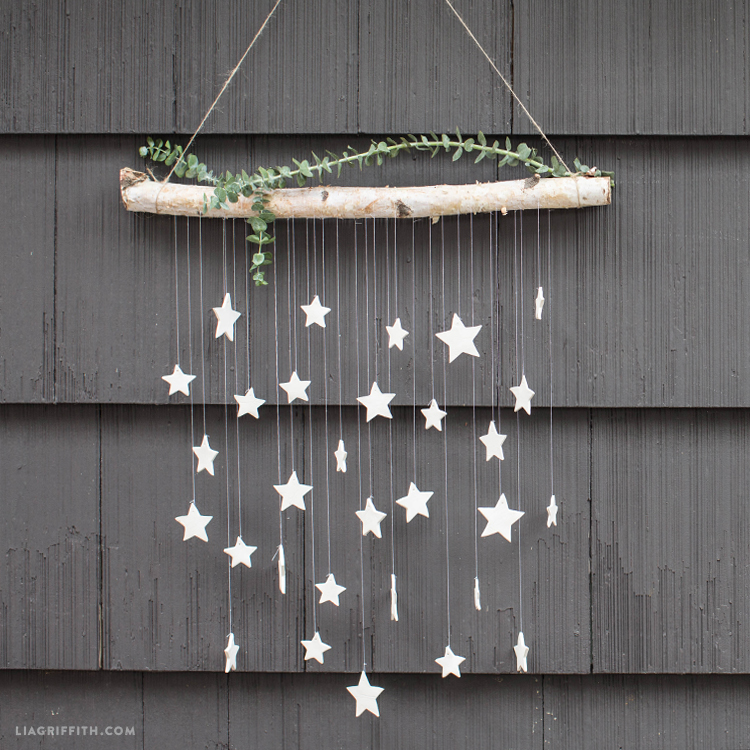 These hanging stars are easy to make and great fun for kids. Make them of clay or cardboard, hang them on a rope, and a horizontal wood and place them in the kids' room. Paint them with fluorescent polish and they will glow in the dark for even more fun and coziness.
13. Fun Frames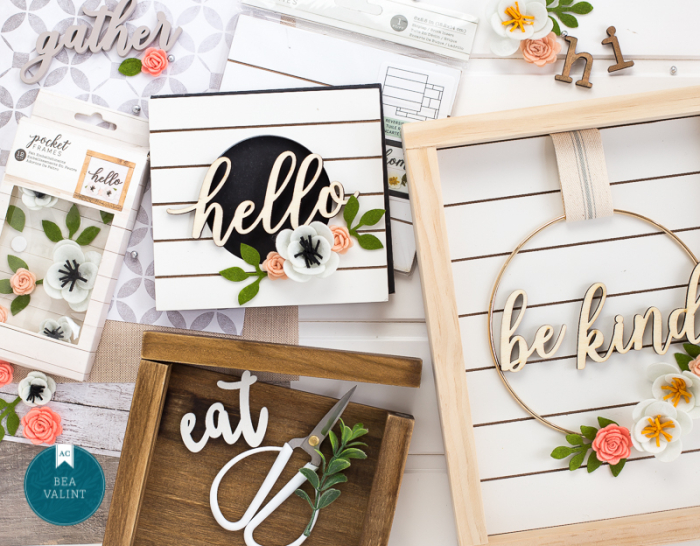 If you are bored of regular photo frames, you can make these cute and modern frames with different messages in them. Wood or cardboard, doesn't matter, just write what you wish and hang them to your entrance wall to make your guests feel welcomed.
14. Fun Wall Organizer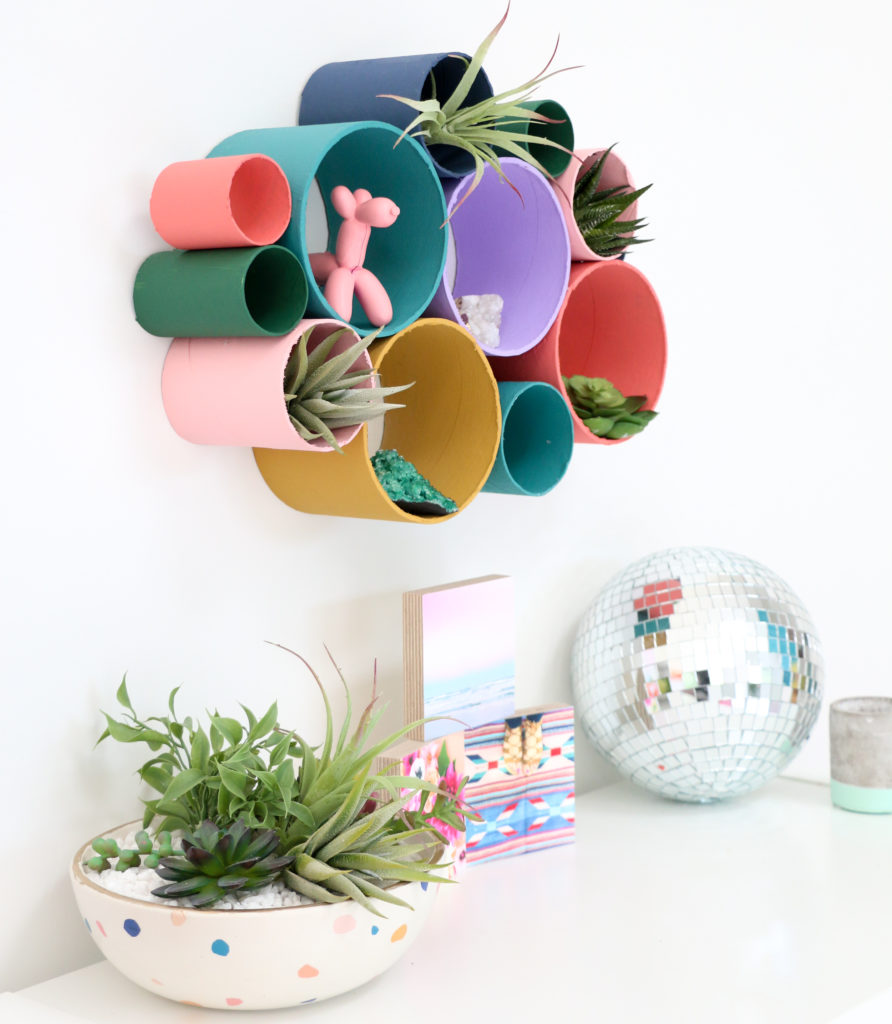 This fun cute organizer is made out of paper rolls in different sizes. Colored in fun and bright colors, it will decorate your office or kitchen wall and be practical and useful at the same time. Arrange it as you wish and make it even more unique to suit your style and your needs.
15. Hanging Shelf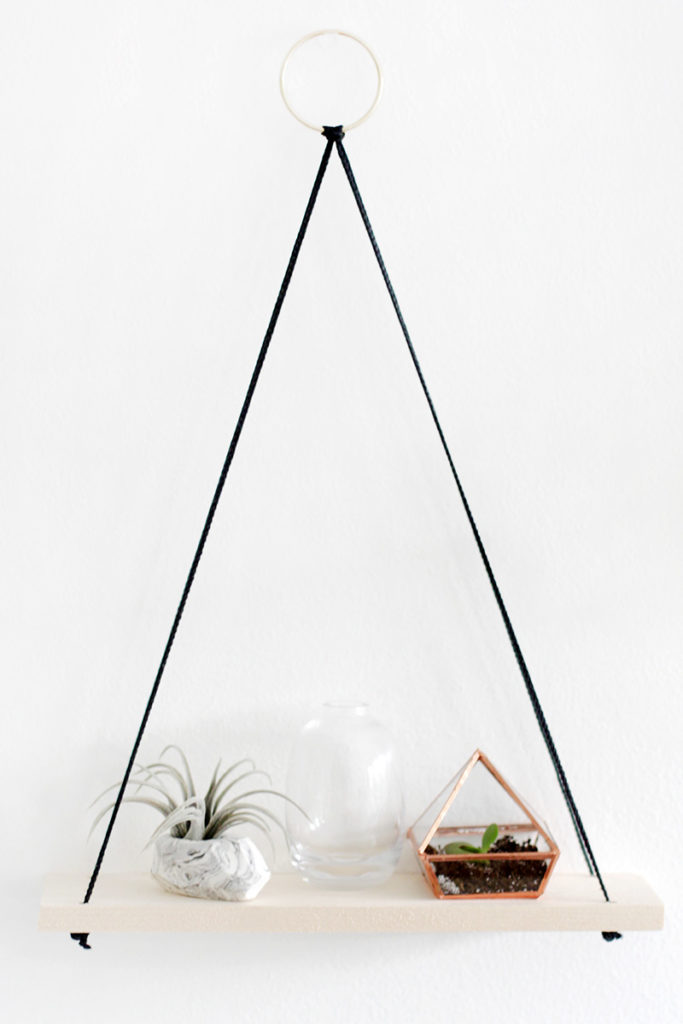 These hanging shelves are useful and practical for smaller items and decorate your wall perfectly. Use a piece of wood plank, paint it white, put strings in opposite colors and hang it on the wall. It is cute, yet simple and practical. Decorate your balcony with it to make it pop even more.
16. Photo Dream Catcher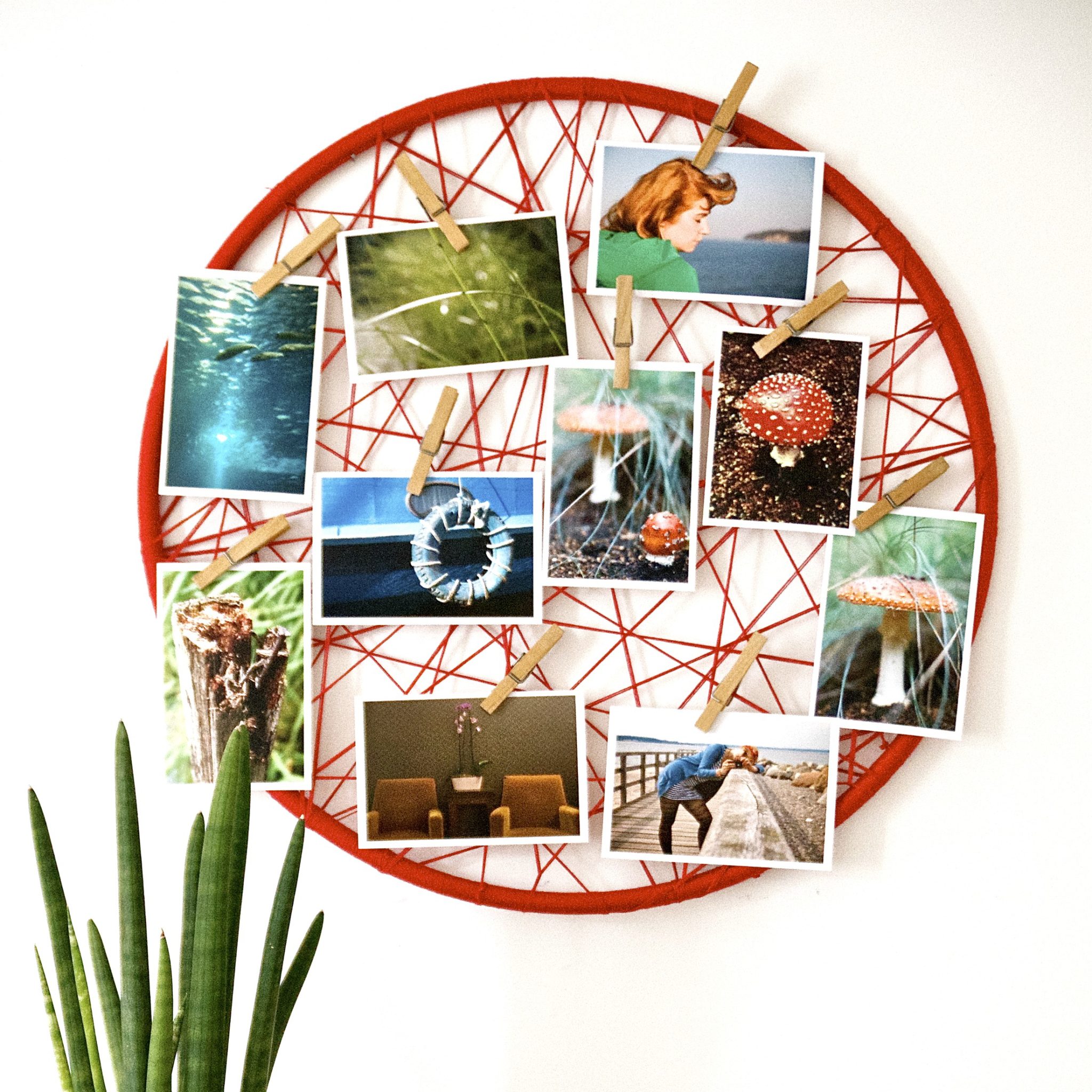 Have you ever heard of a dream catcher? Well, we'll call it a photo catcher. This fun and cool photo frame is perfect for those that like to change the photos on their walls and update them constantly. Made of a metal ring and red knitting thread, this photo frame will be perfect for the kids' room or your living room corner. Enjoy it!
17. Mirror, Mirror on the Wall
This is an idea ho to turn your simple round mirror in a gorgeous sun-mirror for your bedroom wall. It is made of cardboard and plastic and painted in shiny metal color. If you paint it in the right tone, it can complete the look of your room and make it shine.
18. Seaside on Your Wall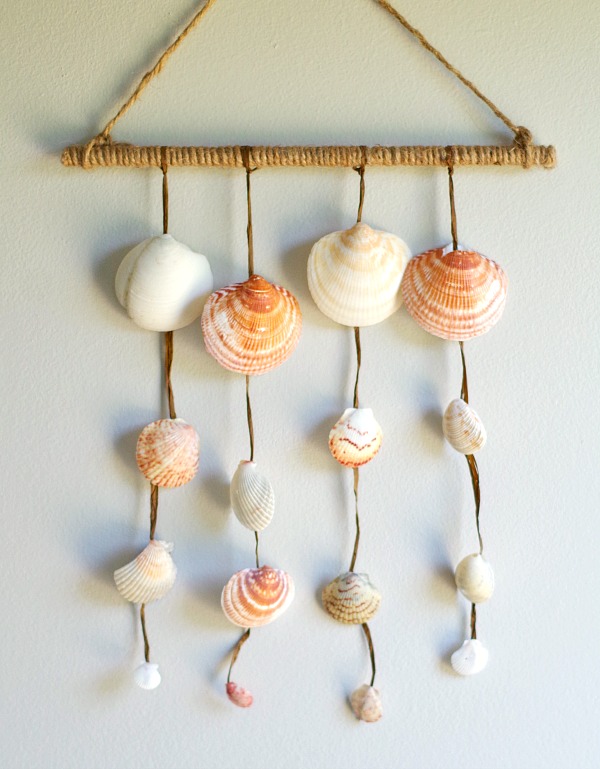 Aren't we all sea lovers? With this decor, you can bring the sea and your favorite seaside in your room. Choose your most beautiful shells, stick them to a rope, and hang them on a wooden stick. Tie the stick with the same rope you used before and hang it to your empty wall.
19. Nature in Your Room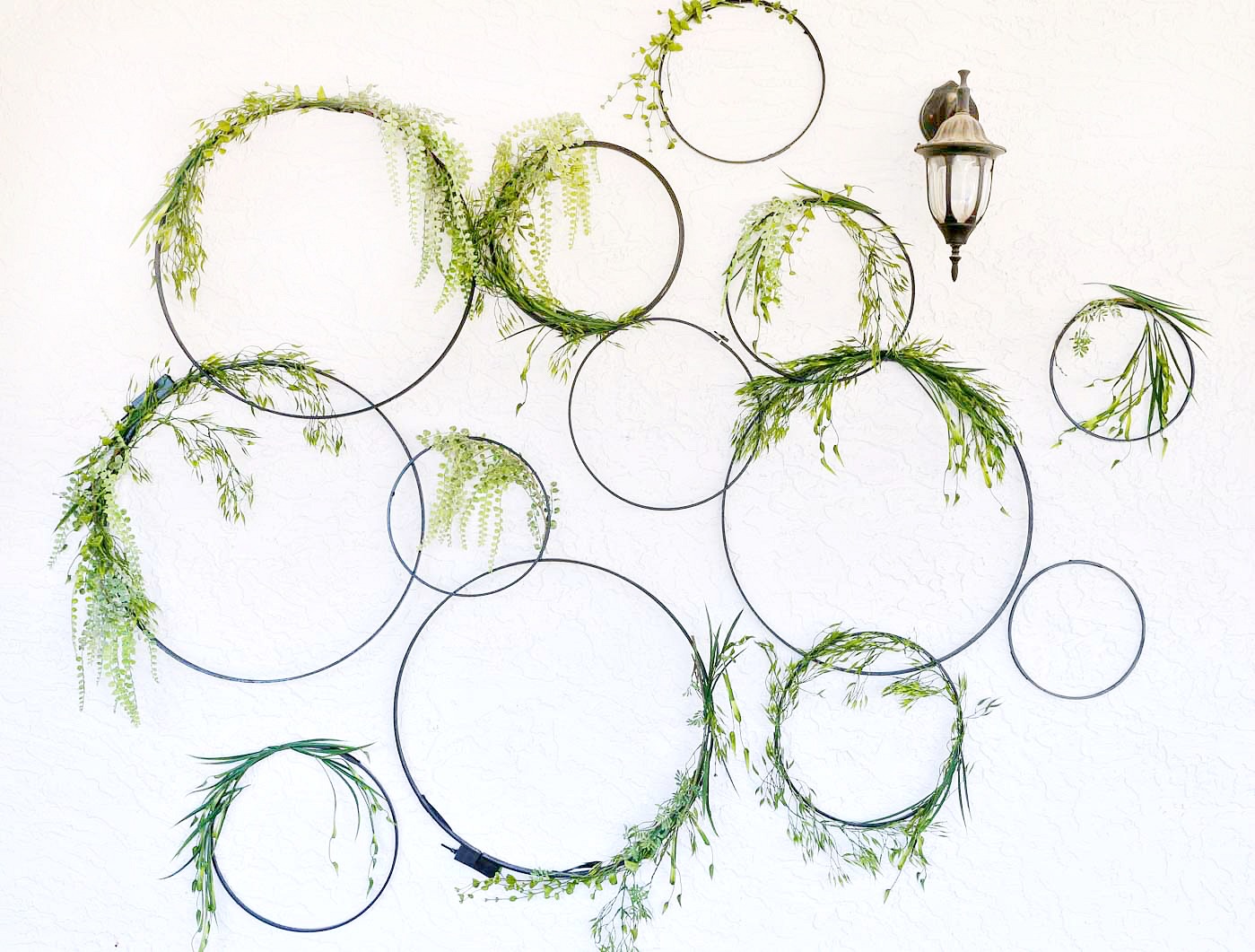 If you miss the nature and greenery from your yard, bring it inside with this classy and elegant wall decor. Simply put metal rings on the wall, and decorate them with green leaves or flowers to enjoy every season equally inside and outside. Also, decorate them with strings of light to make them look gorgeous for all festivities that you celebrate at home.
20. Native Design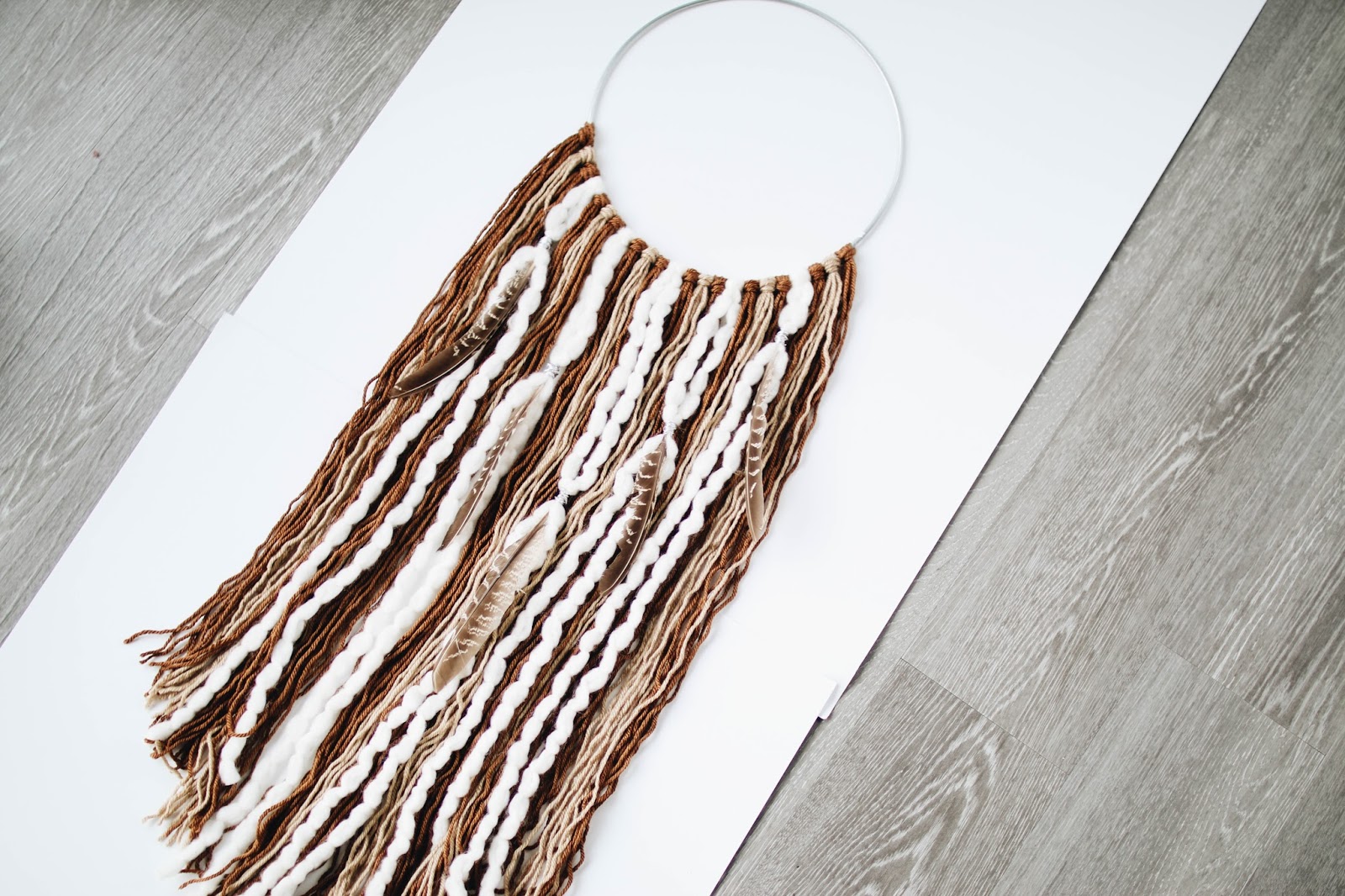 Native Indian tribes can be a great inspiration for many people. If you are fascinated by them and their culture, this wall decor reflects all of that. You can use old yarn and feather-like decorations to create this wonderful wall decor to make your entryway or hallway fun and cool as the other rooms in your new house.
Like our ideas? Have some of your own? Please tell us what you think in the comments section below.