There is nothing better in life than enjoying the splendor of your backyard when the weather is nice. However, as any person with a backyard or a garden will tell you, the maintenance can sometimes be an annoying addition to a seemingly endless list of chores you need to do as an adult.
One of these chores is keeping your plants watered when they need it. And while watering them with a hose can be a chilling and relaxing activity, especially in hot summer days, you don't always have the time (or the physical presence) to take care of it. That's the main reason why we want more or less automated irrigation systems. Here are some examples of how to get this in a simple and low-cost manner.
1. Perfect PVC Pipe Garden Sprinkler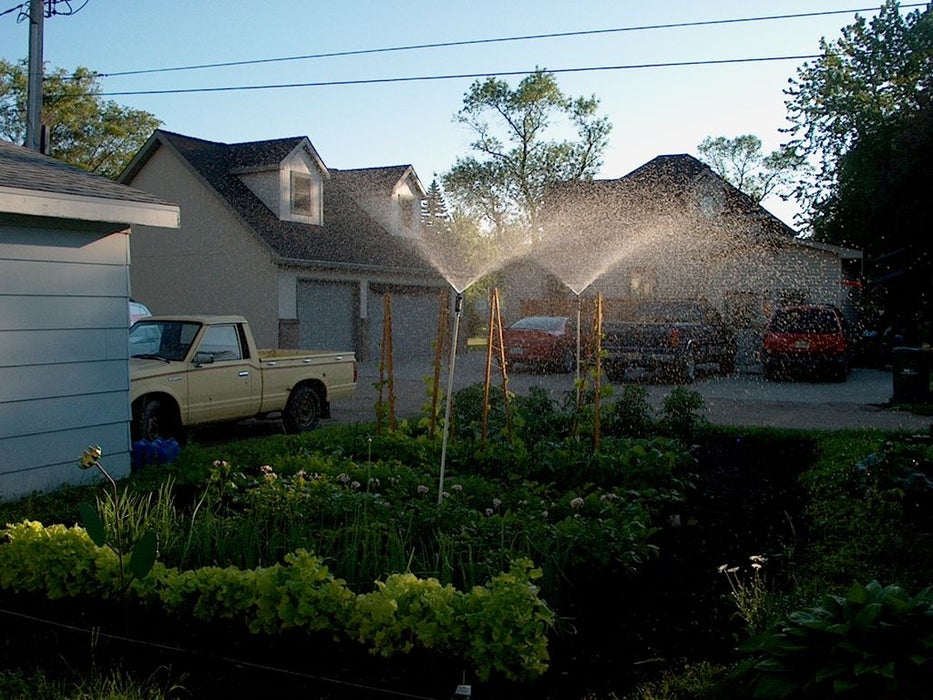 If you want a sprinkler that will spray water for your plants from a height, the PVC pipe is the low-budget conduit you've been praying for. It's barely noticeable when the water's not running and practically holds itself up. On top of that, it's simple and effective.
2. Wick Watering System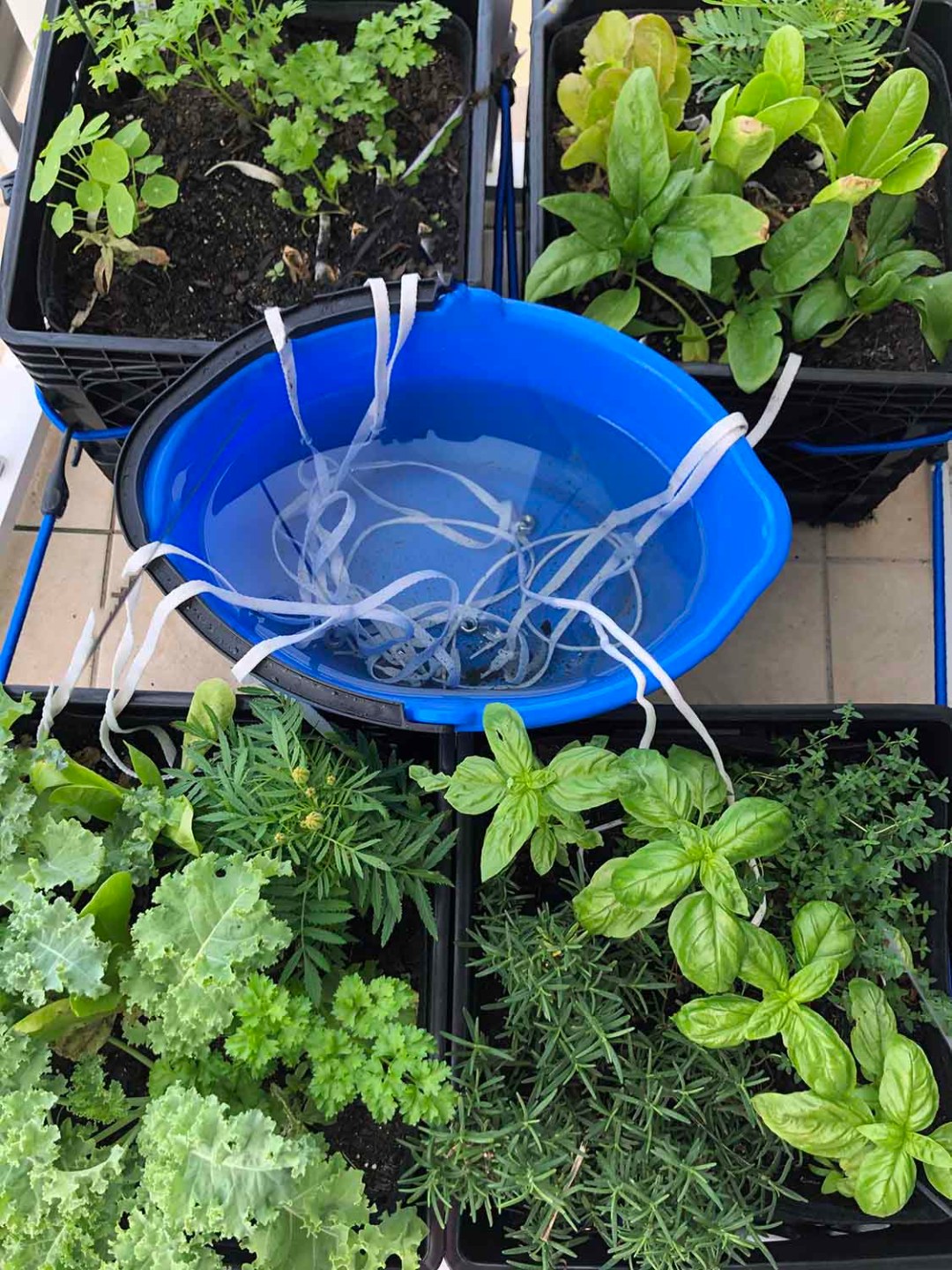 You didn't see this one coming, didn't you? Well, without boring you with the details, we can just say that the simple use of wicks (in this case in the shape of shoelaces), it's possible to have a smooth and steady flow of irrigation when you are away from home for a prolonged period of time.
3. Self-Watering Raised Garden Bed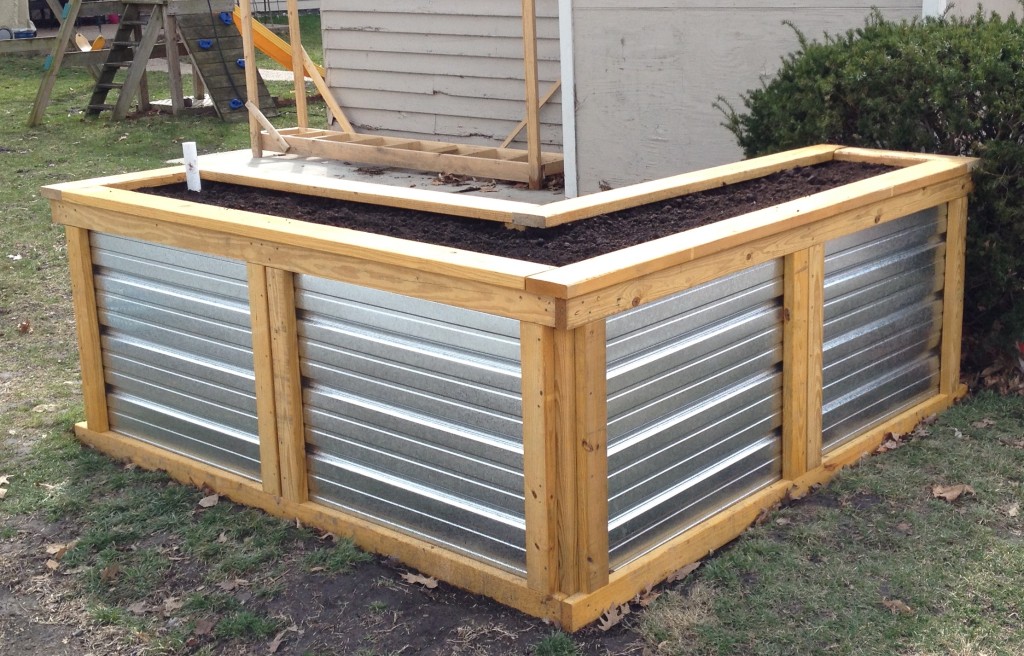 Self-watering is more or less the name of the game here. And for the more engineering-oriented types that want an issue resolved once and for all, go ahead and get your tools ready and make yourself a self-watering raised garden bed. Let 'em rip!
4. Ollas Conserve Garden Water With Clay Pots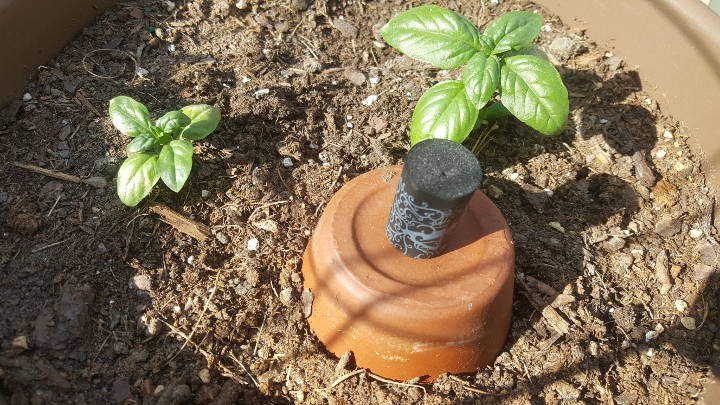 Believe it or not, some ancient techniques are incredibly efficient when it comes to water conservation. One of them is olla pots, of all things. This utilizes the wicking or osmotic method with which the water slowly seeps through the highly porous walls of the olla.
5. Self-Watering Greenhouse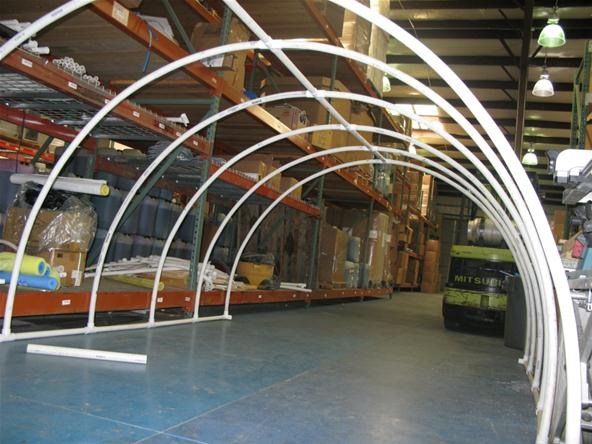 Greenhouses tend to be quite the stuffy places, that not everyone is keen on doing chores in. In order to put this trouble behind you, you can make the construction of a greenhouse consist of PVC pipes that also serve as a means of irrigation.
6. Irrigation For Raised Garden Beds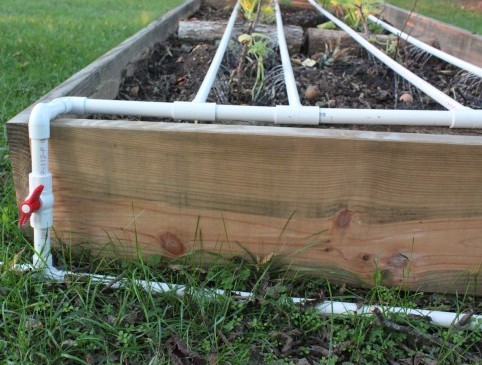 You have probably wondered whether there is any simple system to keep raised garden beds irrigated. It's time to stop wondering, because we have just the solution for you, and it's much simpler than you would have imagined. Not to mention it looks cool, too!
7 . Very Affordable Irrigation System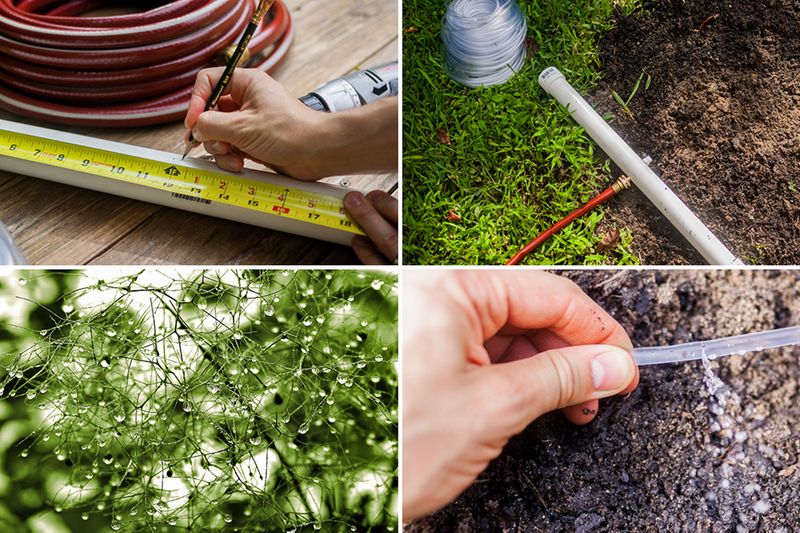 Here's something that's the mother of all affordable low-budget options. When soaker hoses or PVC pipes are too much for the patch of garden you have, then this clear vinyl tubing is just the right thing for you. And most importantly, it hardly sticks out among the beauty of your plants.
8. Deep Root Watering With Milk Jug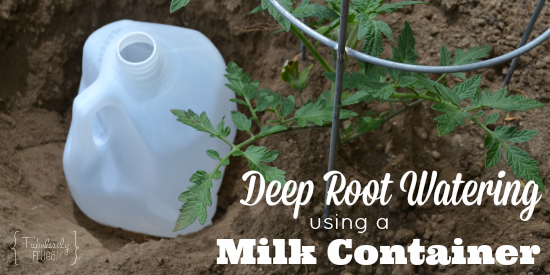 It's possible that you thought of the systems we've shown you so far as too superficial, here's one designed mainly for the roots. The main ingredient here (apart from the love and care for things that grow) is a mere washed out plastic milk container.
9.  Garden Watering System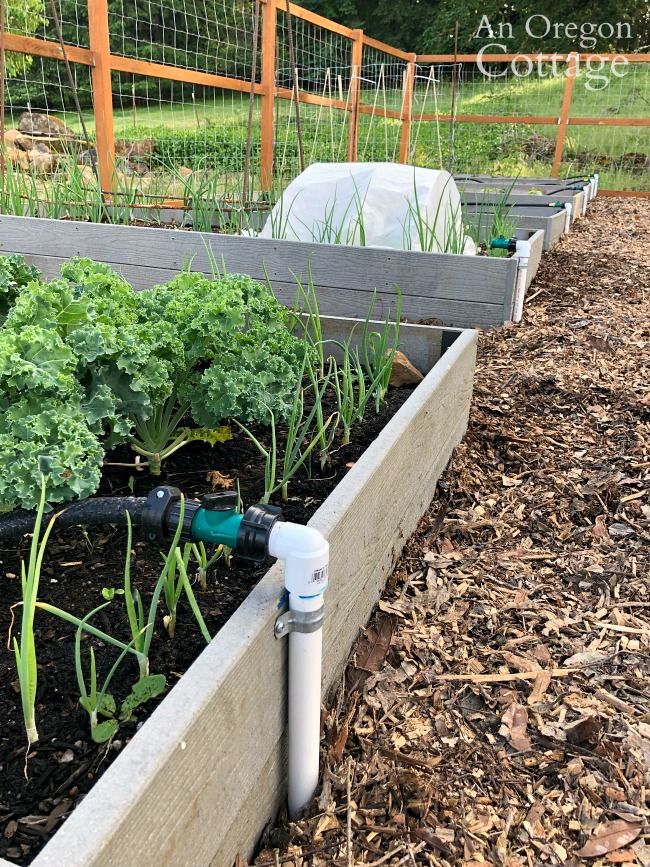 Here we have a system that should easily be implemented throughout the garden. The good thing is that the main water supply is safely underground (though we're not sure how safe it is from burrowing pets). Looks really neat, doesn't it?
10. Soaker Hose System Installation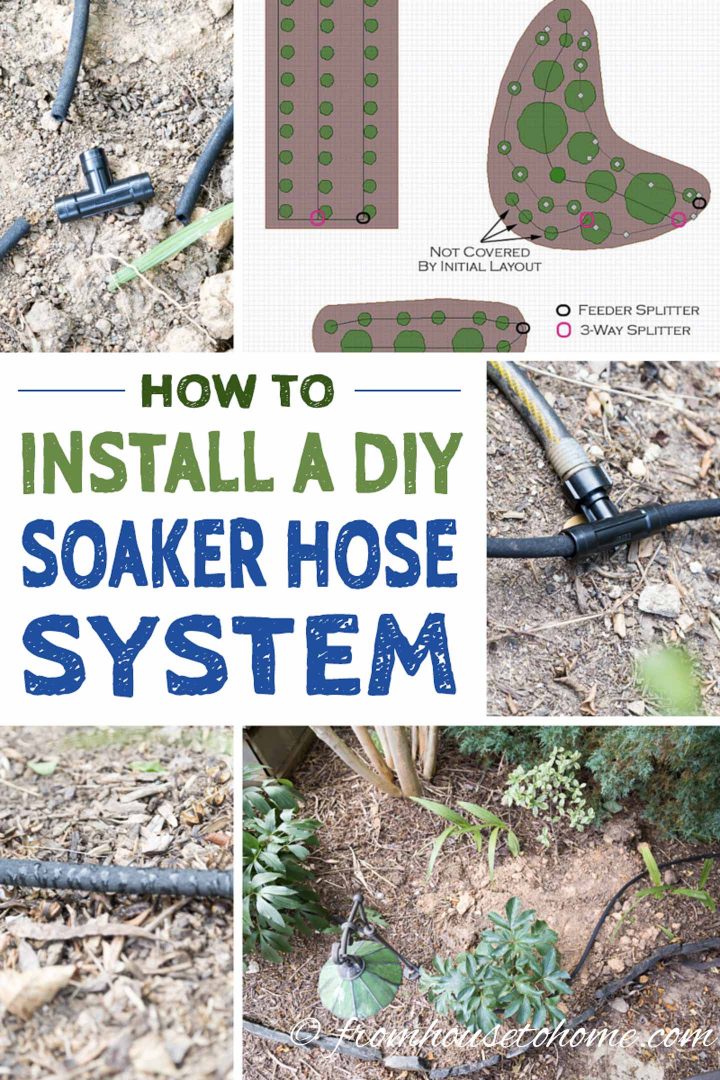 And there we have the centerpiece of most homemade irrigation systems: the soaker hose. This is by far the simplest and most widely used method for most gardeners. Still, opting for this means giving the hose that purpose and that purpose only.
11. Drip System For Potted Plants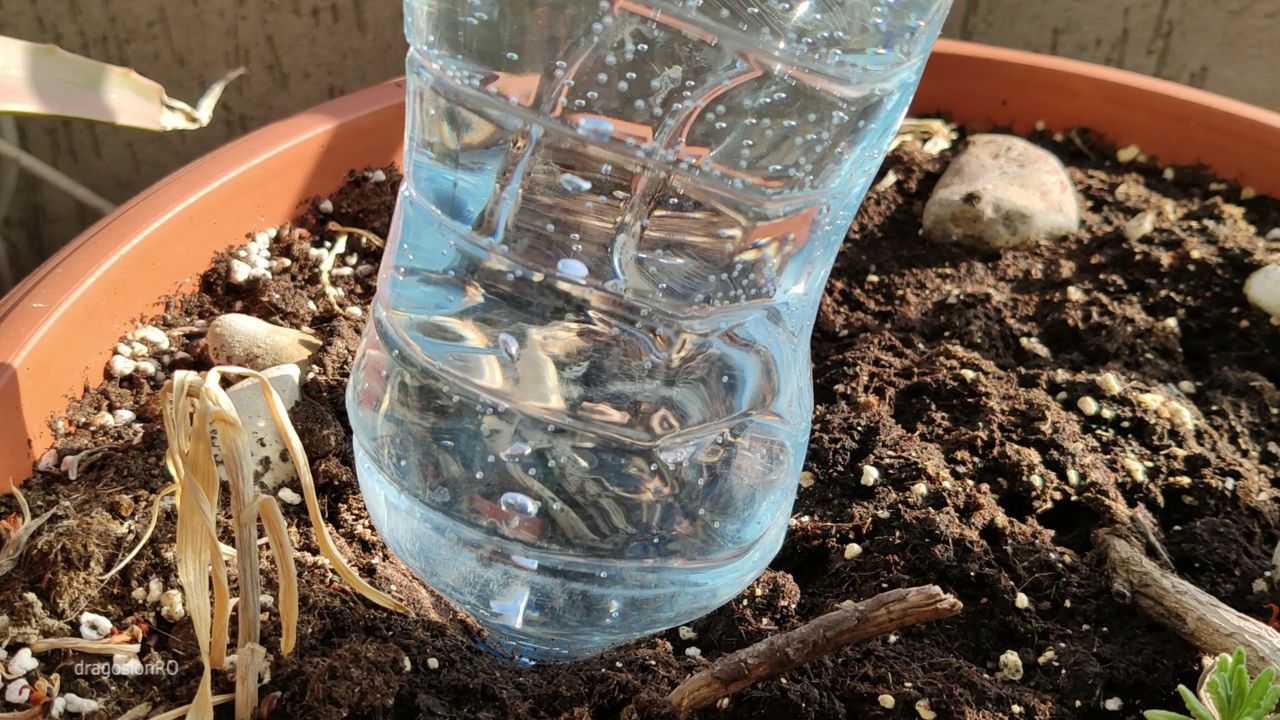 Ever looked at the water cooler at your office and thought, "How cool would it be if my plants could have one of those?" Well, the good news is that it's possible. All it takes is a water bottle with a few holes that, again, feeds water deeper than the soil surface.
12. PVC Watering Grid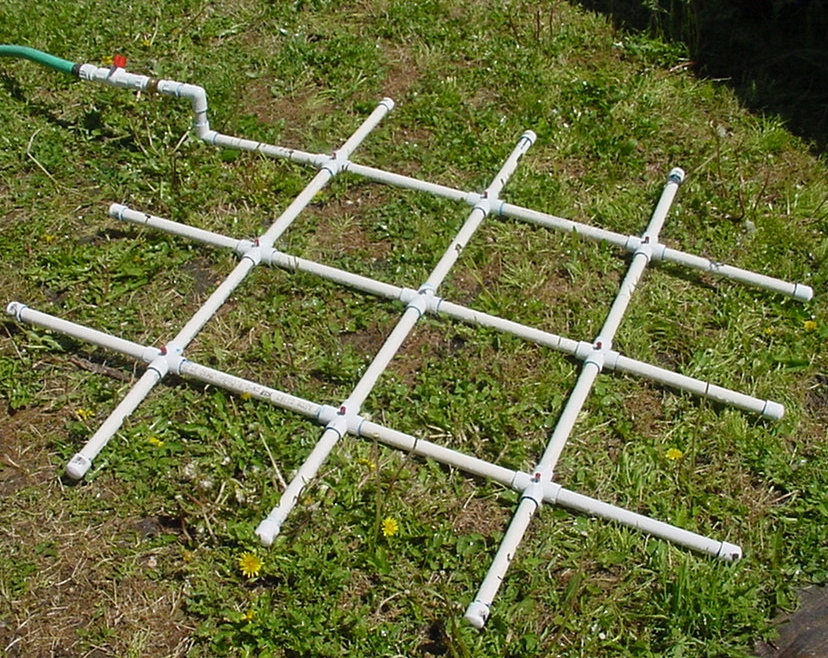 If the PVC pipes really caught your eye, we give you another way to utilize them, that is, in a grid. This method is more efficient, although you would probably not find it to be as simple as some of the other ones. In any case, it's worth a shot.
13. Solar-Powered Drip Irrigation System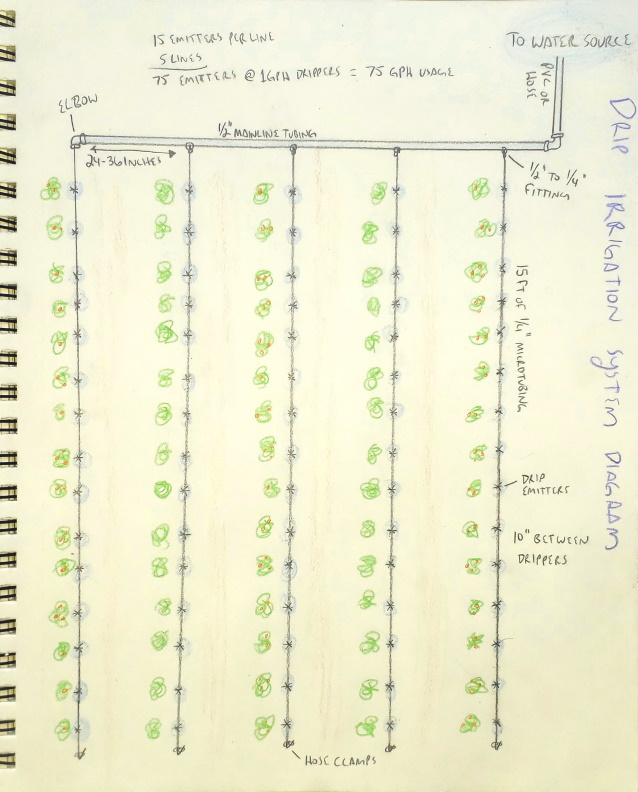 We don't know about you, but we have a soft spot for green, renewable energy. And rather than paying money for expensive and high-maintenance electrical devices, why not harness the power of the sun? It's not going to run out anytime soon, you know.
14. Ultimate Irrigation System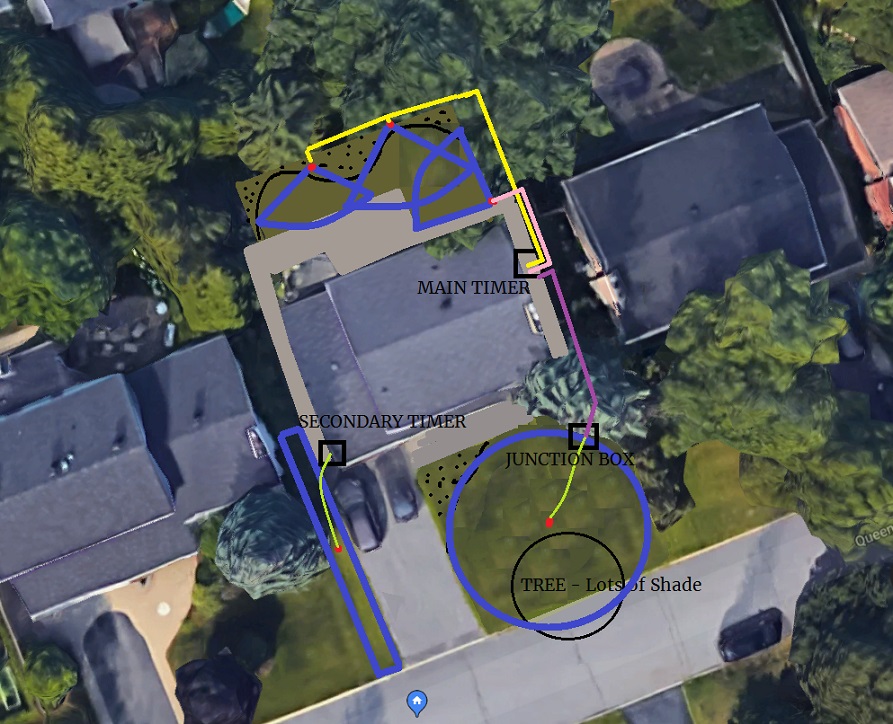 However, if you're a hardcore type who wants to be firing on all guns and cylinders, don't think that there's nothing on this list for you. In fact, this is the ultimate DIY irrigation system. If you're ready to get serious, by all means, feel free to take it up.
15. Water Bottle And Old Toy Sprinkler System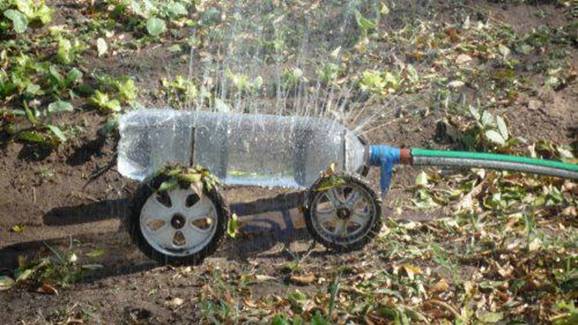 To finish it off, we hereby present you with a beautiful combination of a hose, a water bottle, and some wheels from a stroller. It's mobile, it's light, simple, and you can easily operate it without any effort. Just get some duct tape and get ready to make holes.
And so we've reached the end of our selection. We prefer the drip systems that give the roots all the nutrition they need, as well as the fantastic solar system. In any case, we prefer to avoid anything too complicated, but that's just our way of thinking. What about you? Don't be shy in the comments to let us know if you like a certain solution, or if you would like to propose another.