When you walk into any bedroom, the centerpiece of it all is naturally the bed. Of course, that's where the room got its name from. And this mighty throne that is the gateway to rest and dreamland, it is actually topped by a crown called the headboard. We know, it may seem or sound like an insignificant little element, a headboard's prominence or inconspicuousness can make or break a good bedroom.
A headboard may be quite a simple addition to the bed, yet as simple as it is, it is not always easy to find a good headboard that matches your bedroom style. Another problem is when in search of the best and coziest bed, you find it but the headboard just doesn't fit your interior. Solution? You can always get another (often) much more affordable headboard-less bed and with surprisingly little effort add the perfect headboards for you.
To send you head-on on the DIY headboards path, we are giving you tutorials for some of the most popular headboards today.
1. Minimalist Plywood Shelf Headboard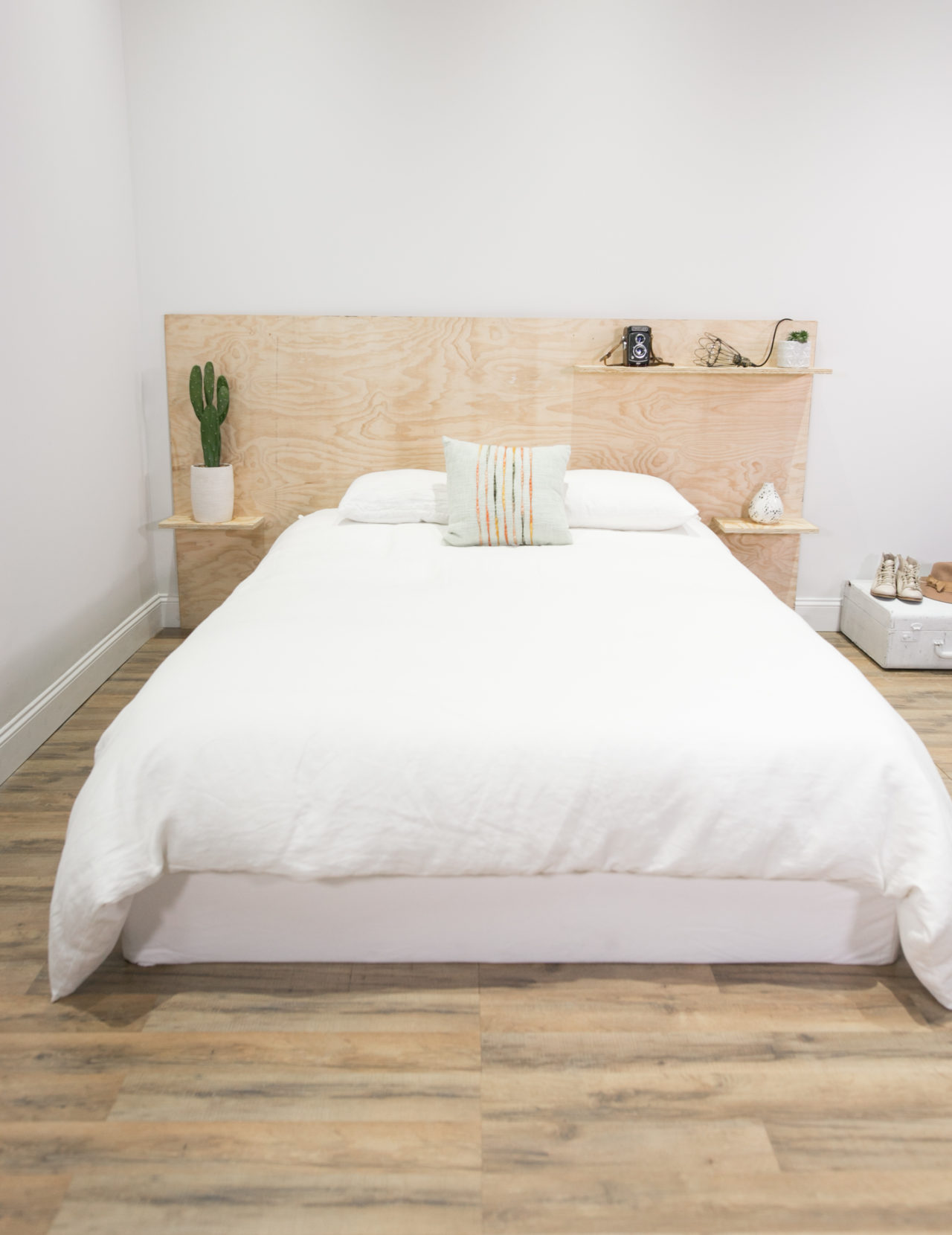 Do you have a soft spot for minimalism? If that's the case, then you should definitely go for a simple, yet homely, plywood headboard. The freedom you have with dimensions means you can easily install any sort of add-ons you like, such as shelves.
2. Boho Canopy Style Headboard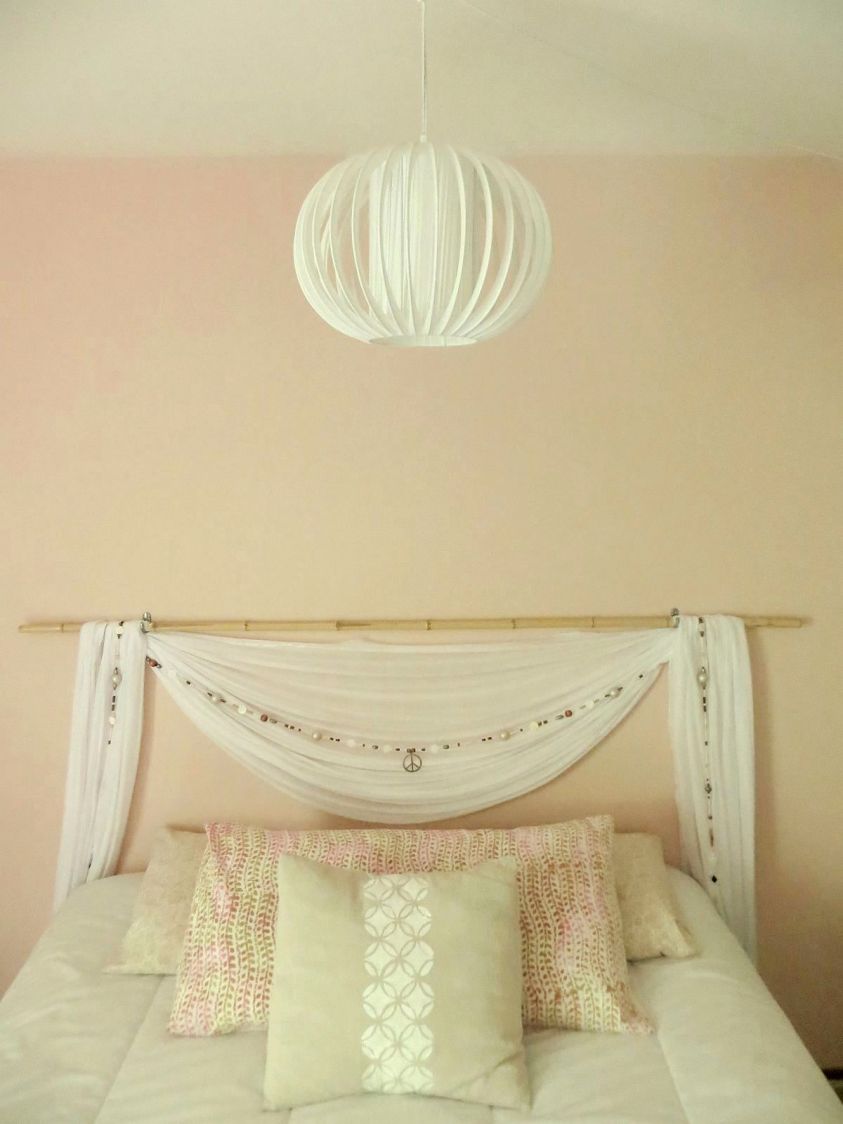 Brace yourself right now, for you are about to have your mind blown. In spite of what the names suggest, a headboard doesn't necessarily have to consist of an actual board. Hence, even a boho canopy will make a perfect halo for your rest and comfort.
3. Floating Headboard With LED Lighting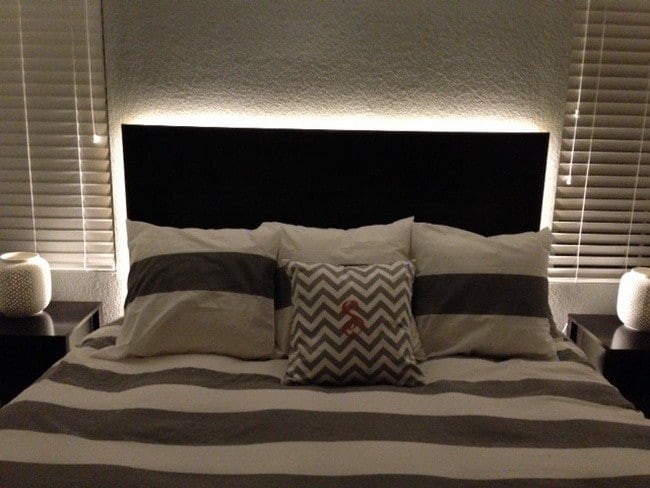 Speaking of halos, a headboard can literally look like one with some LED lighting. From a pragmatic standpoint, it's light that doesn't disturb the sleeper, while helping another find their way to the bed. Aesthetically, it looks incredibly cool, charming and chic.
4. Upholstered Square Pillow Headboard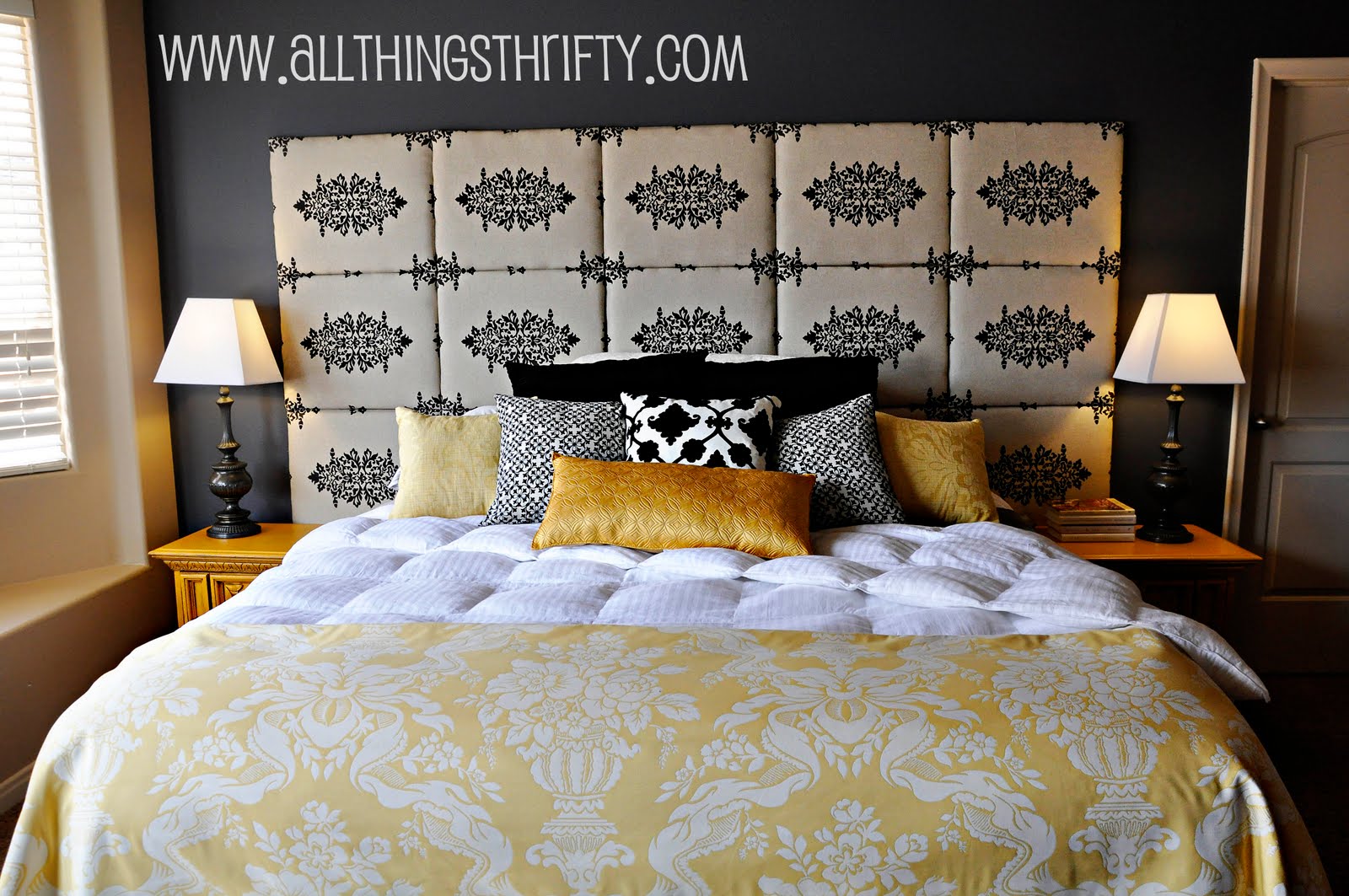 Yet, headboards can be made to be somewhat soft, especially for the voracious night readers. With a little pillow upholstery work, your bed can turn into a paradise of all sorts and look amazing. Talk about being lean, mean, and cost-effective!
5. Geometric Wood Headboard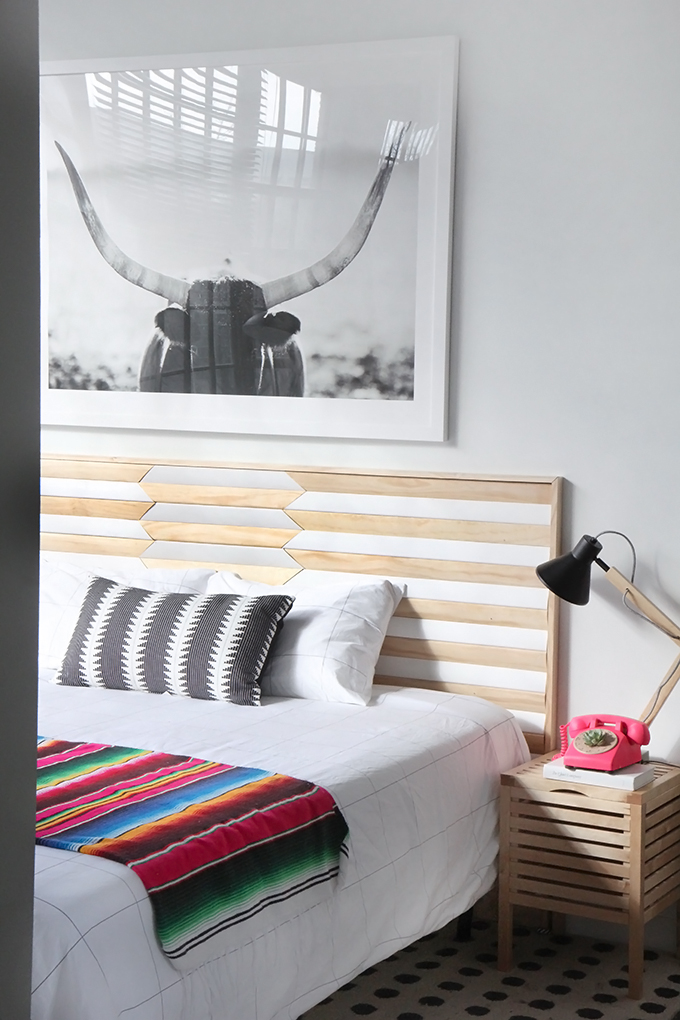 Here is an option that blends the classic and the modern seamlessly. The end result is a piece that gives the bedroom a feel of warm simplicity and calm. It's amazing what you can make out of plywood if you only set your mind to it. Go for it!
6. Old Door And Mantle Headboard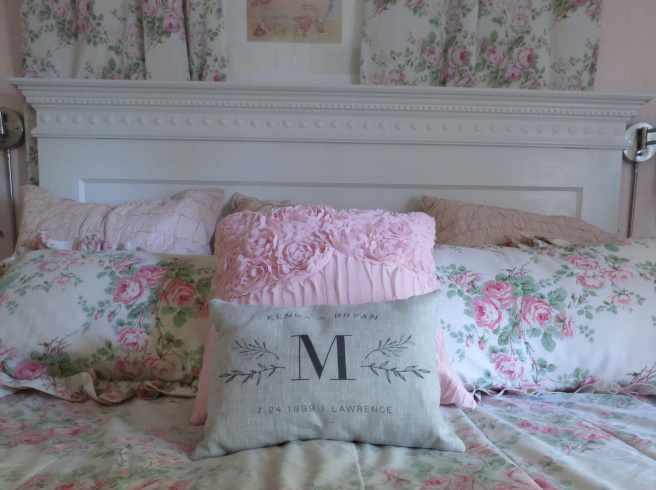 When the word 'classic' comes to mind, it doesn't always mean what your grandparents had at their house. Sometimes it means a style from a time way before we had electricity. If you're into that kind of classic, there's nothing stopping you from making a headboard that looks like a mantelpiece out of Pride and Prejudice.
7. Chunky Woven Headboard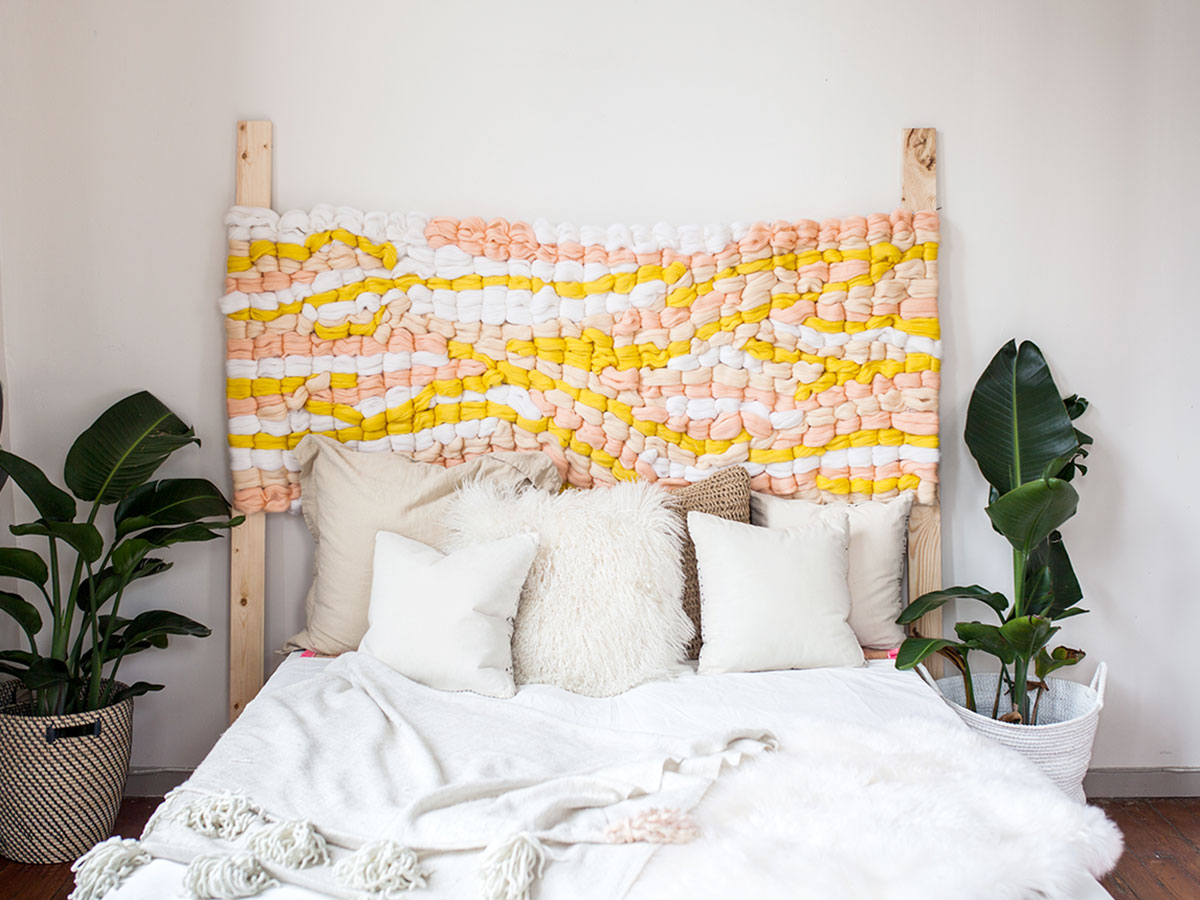 Again, here you have another headboard that isn't an actual board. It does involve a bit of weaving, but the good news is that it's really easy for anyone to make it. On top of that, it's flexible and cozy, while being as sturdy as it needs to be.
8. Plank Headboard With Curves
Wooden as it may be, your headboard can also consist of planks. Keep in mind that this one isn't exactly light work, but if you're alright with rolling up your sleeves and putting some planks together, than the whole project will definitely be worth it.
9. Slatted Headboard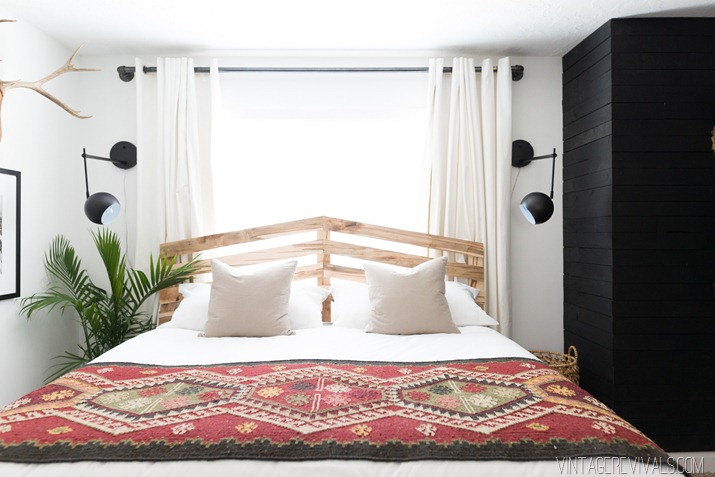 A slatted headboard is probably the thing you never thought you would need, but eventually realized that you want it. We know it looks a bit like a pallet, but it also gives the space some rustic flair. Moreover, you would be surprised how useful it is!
10. Hanging Flower Wall Headboard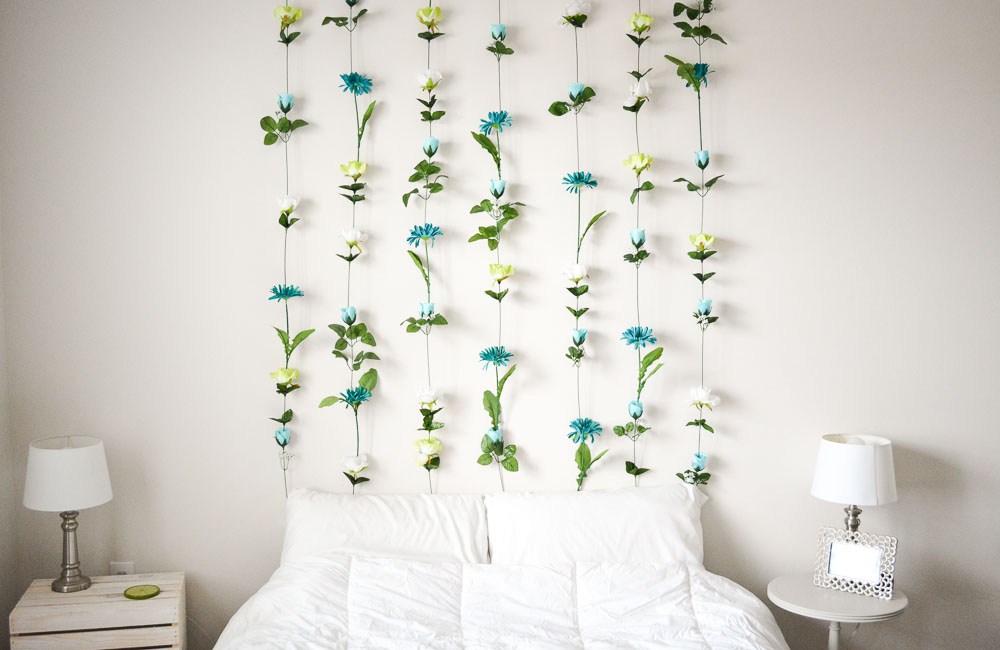 Another example of what can be accomplished if you step out of the cliche. Here you have a wonderful floral decoration that freshens up the bedroom and improves the perspective on the bed. It may not be good as a back rest, but it sure looks amazing!
11. Copper And Cushion Headboard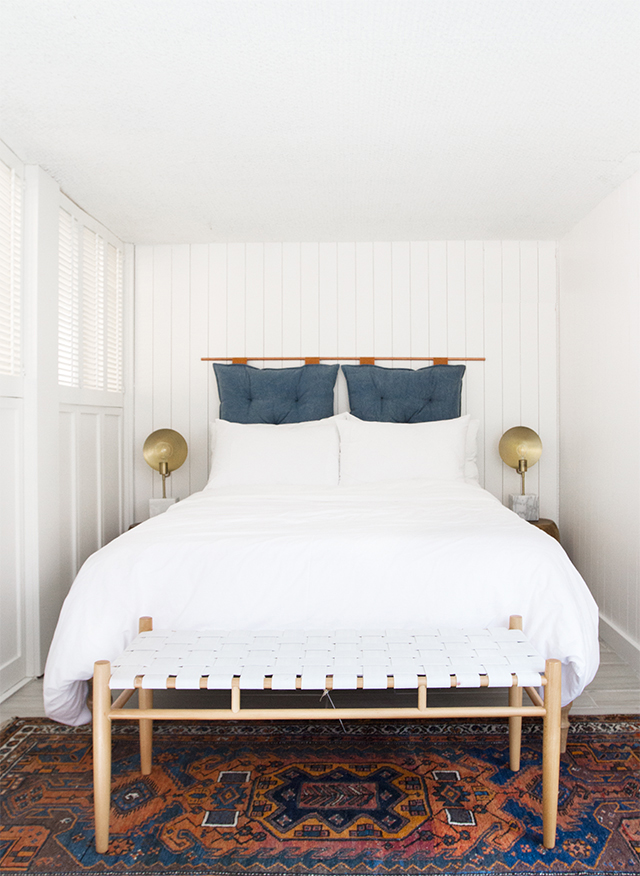 Here's yet another 'not-a-board' headboard. It's a simple copper construction boosted by a couple of cushions. We're well aware that this isn't exactly the most elegant solution, but it's a perfect solution for a guest bedroom, easy and simple.
12. Vintage Sheet Headboard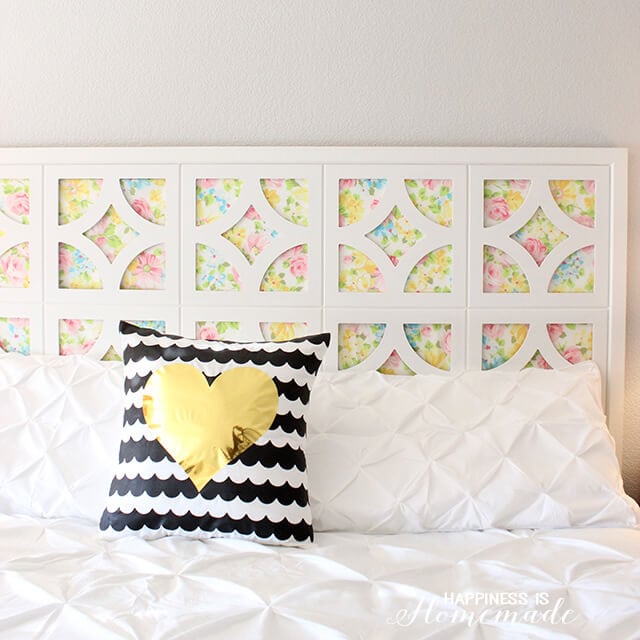 Wall art pieces are so versatile, that they're also easily converted into a jaw-dropping headboard with a minimum amount of fuss. This way, you can take several pieces, add some foam and fabric, and turn them into something truly incredible.
13. Minimal Rope Woven Headboard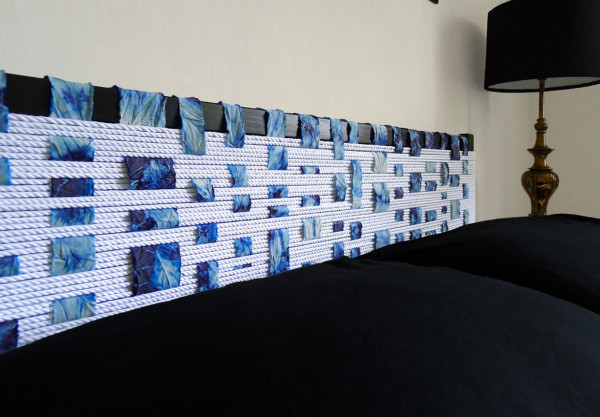 Any minimalism aficionados out there? Good news for you guys! Your headboard can be made of some stylish fabric woven into a line of ropes. Naturally, the color choice is up to you, so long as you keep that rope looping around the frame.
14. Upholstered Wingback Headboard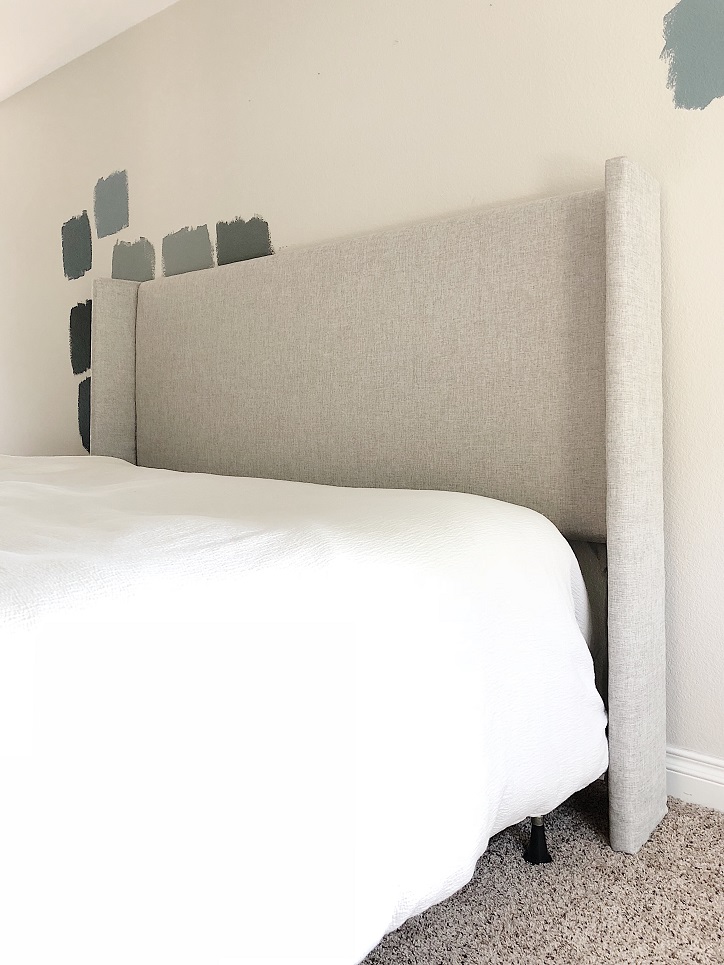 However, if your minimalism goes all the way to wanting something that looks simple, then this upholstered wingback headboard is the right thing for you. It may look crude, but its simplicity and the wings on the side are a bullseye!
15. Washi Tape Headboard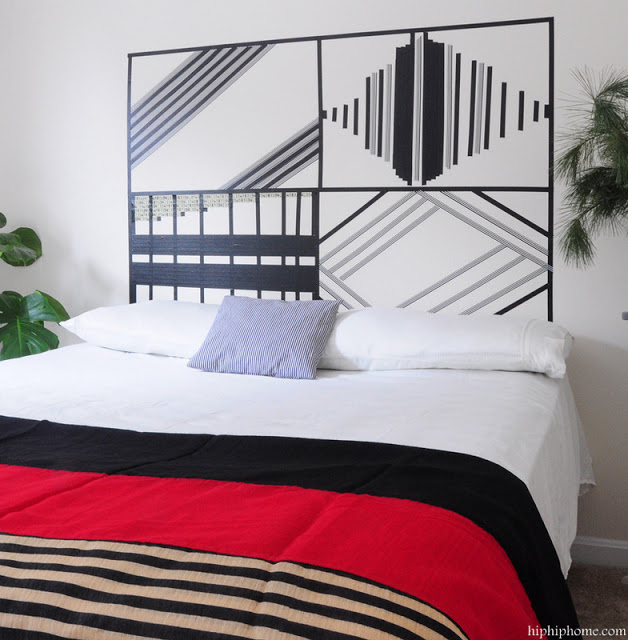 Continuing the trend of blowing the boundaries to smithereens, we present you with the headboard that isn't actually a headboard. In fact, it only consists of patterns of washi tape stuck to your wall, giving the illusion of a headboard being there.
16. Leather Strap Hanging Pillow Headboard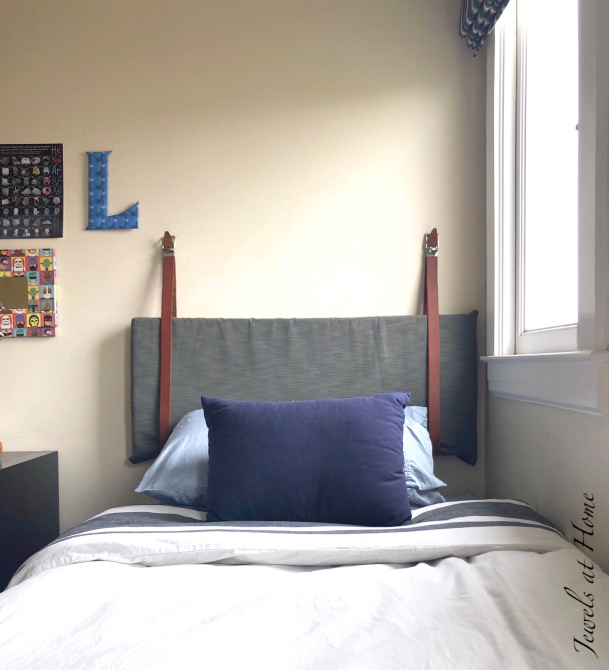 Here we have another in the line of improvised suspended headboards. This is just a pillow being held by two leather straps attached to the wall. It's not much, but that's the whole point. At the end of the day, it does the job. Talk about being on a budget!
17. Painted Rope Headboard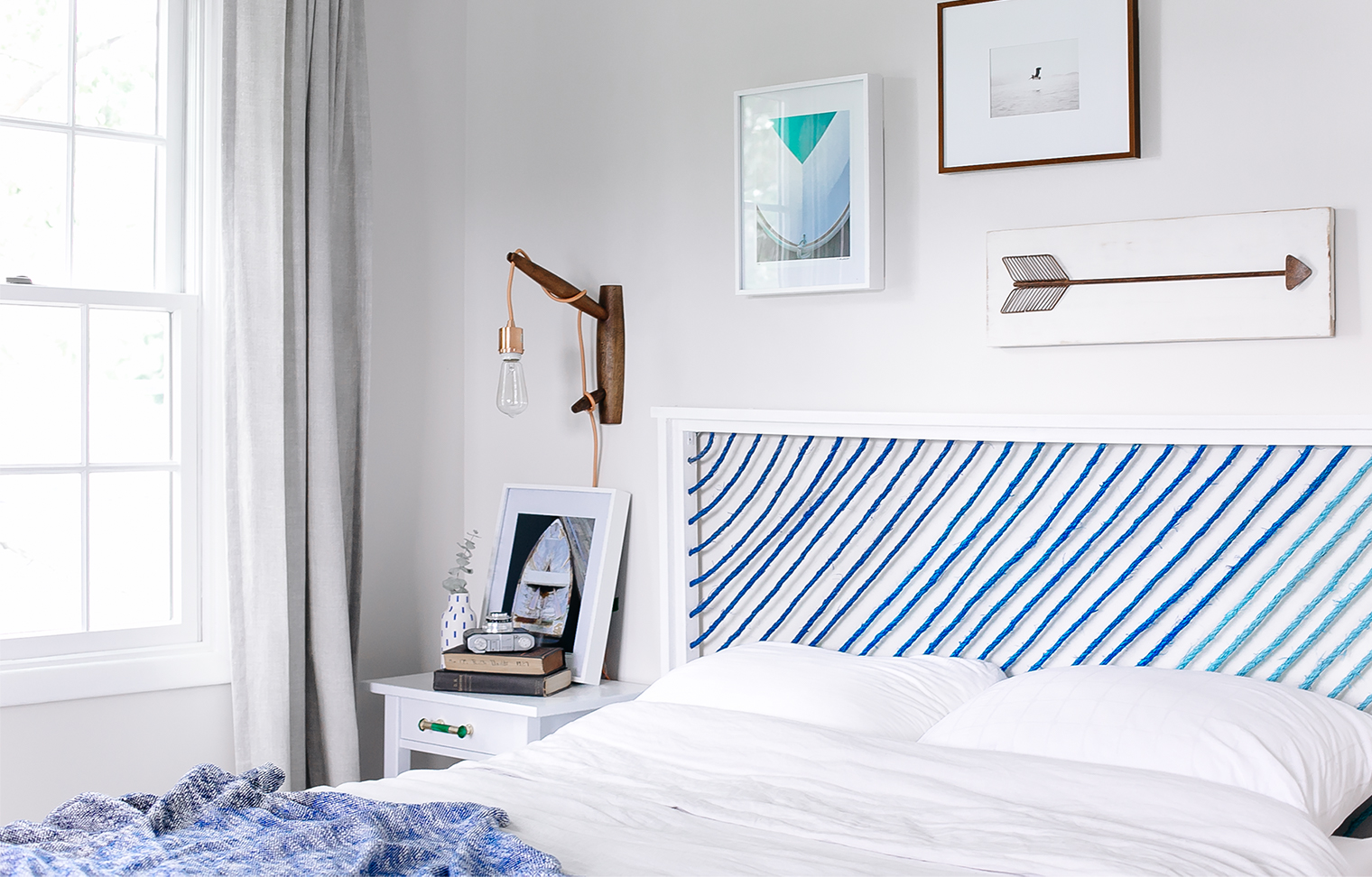 We already had wound up rope coiled around a frame. But what about strung out painted rope? It may sound confusing at first, but your mind will get the picture soon enough. So, put your power tools to work and get ready for something unique!
18. Simple Hidden Storage Headboard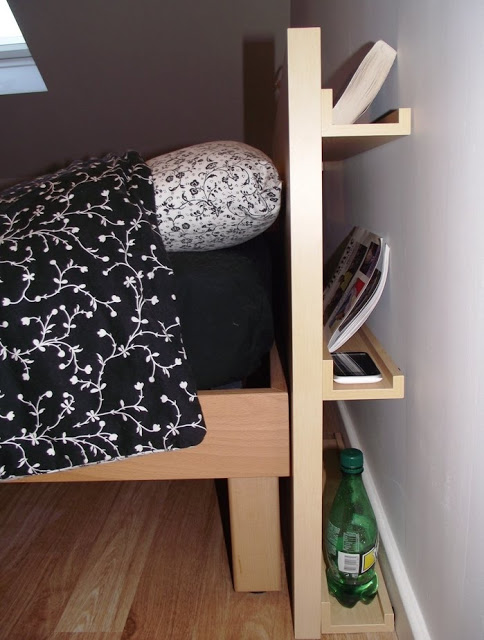 Storage was something we also mentioned earlier, with the possibility of adding shelves to a custom board. But this is a way you can put some shelving in a discreet place, yet well within your reach. Still, be careful when calculating the space you have at your disposal.
19. PVC Musical Headboard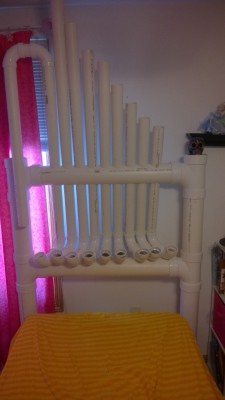 And now one for the hardcore types who enjoy a little eccentricity here and there. Repurposed PVC pipes not only make for an out-of-the-ordinary headboard, but if cut into different sizes, they are your very own instrument.
20. Pallet Storage And Light Headboard
For the grand finale, we give you something you all saw coming – a headboard made of actual pallets. Before you think it's too much, let us tell you that its possibilities are boundless, and even though it's made of old stuff, your bedroom will get a rocking new look!
So, there you have it. How do you feel about our selection? We prefer the upholstered pillows and the shelved plywood, but we know that tastes vary as much as the versions. If you would like to add something, leave a comment below.