Curtains are as much of a hassle as they are useful in every household. While they do a great job when it comes to keeping your privacy and protecting you from the vicious summer sunlight, installing and maintaining them seems like an endless parade of trouble. While there's no way around the seemingly endless cleaning required for curtains, there are ways you could make installing the curtain rod as simply, painlessly, and more importantly, cost-effectively, so that that ordeal is behind you at the blink of an eye. Here are some of those ways.
1. Galvanized Curtain Rod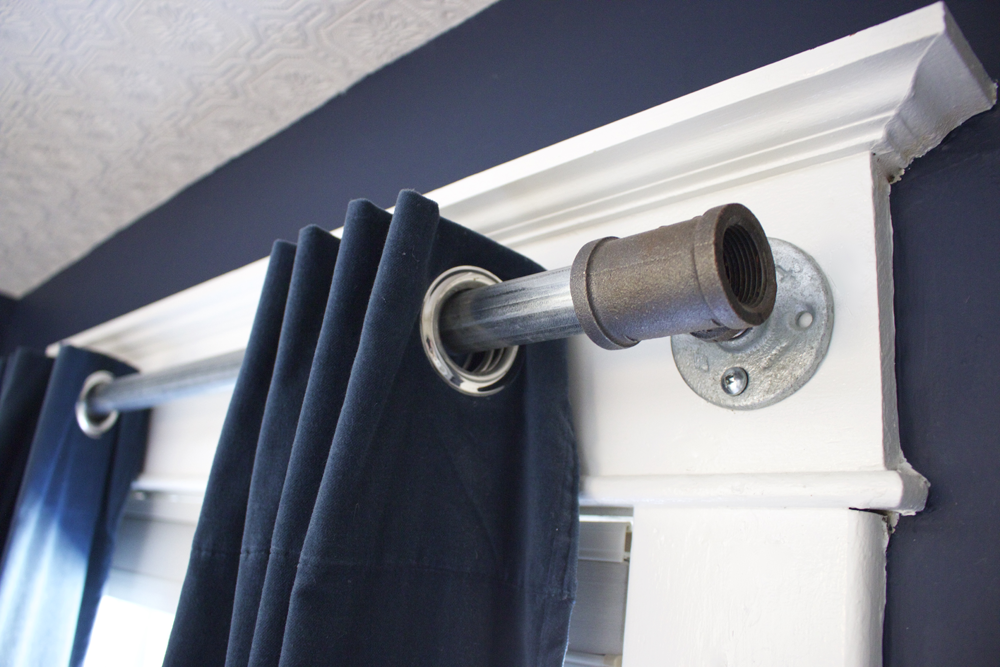 Galvanized metal tends to be smooth and therefore easy for the curtain to slide from one side to another. On the other hand, that makes up for a bit of a noise factor. Still, it gives the room a slick and fresh look, and it goes with any background.
2. Wood Curtain rods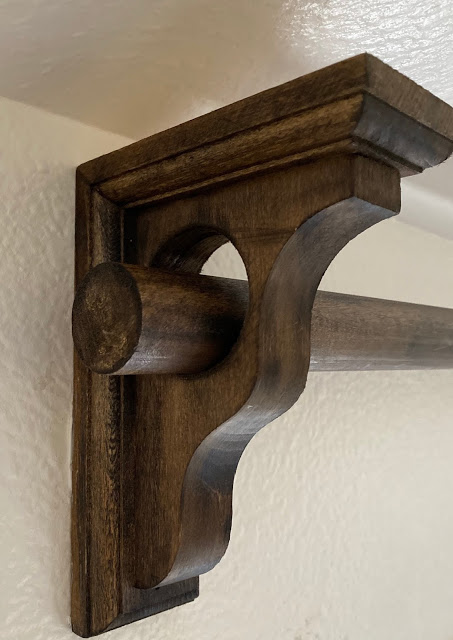 Some of us couldn't possibly imagine the idea of a curtain rod without its being made of good old wood. It's not as shiny or smooth as metal, but it enables a much quieter movement, while adding a rustic look. You do need to keep an eye out for the varnish, though.
3. Leather Straps And Wood Curtain Rods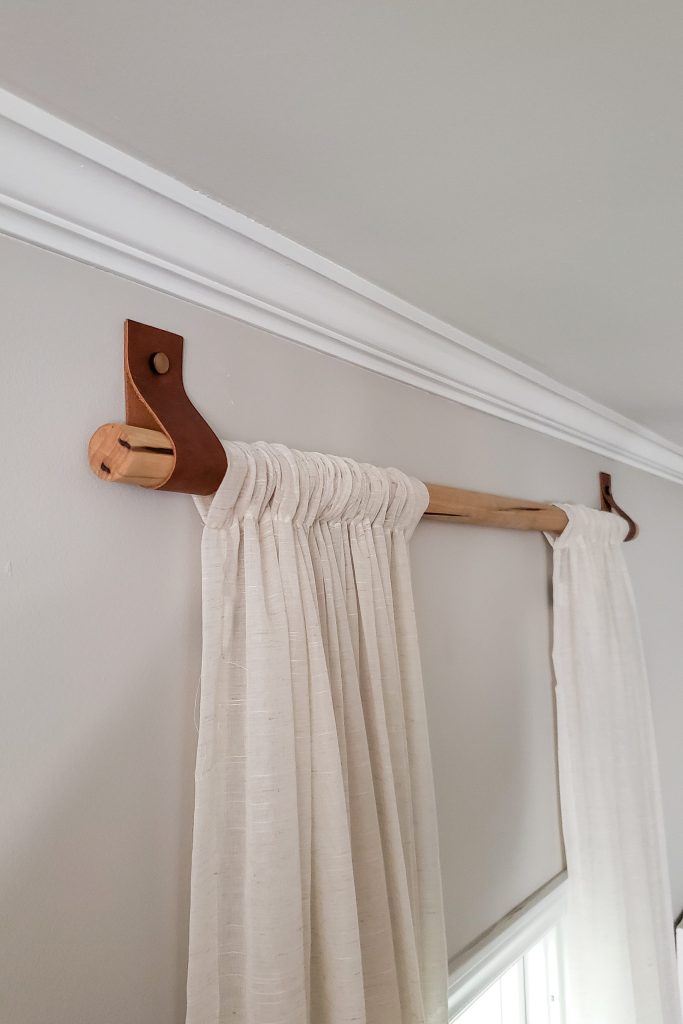 If you like wood as a material, but don't necessarily like a classic look, then what you should do is mix it up and make sure that the holders are leather straps. Not to mention, they take up way less space and are much easier to mount.
4. Industrial Curtain Rods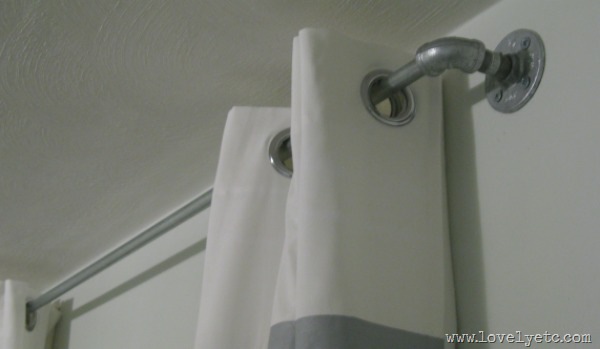 For the more hardcore, yet minimalist types, you won't do any wrong by opting for industrial curtain rods. They may not be the fanciest option out there, but they'll get the job done with minimum fuss. Yet they're probably better suited to the bathroom than the living room.
5. Salon Window Curtain Rods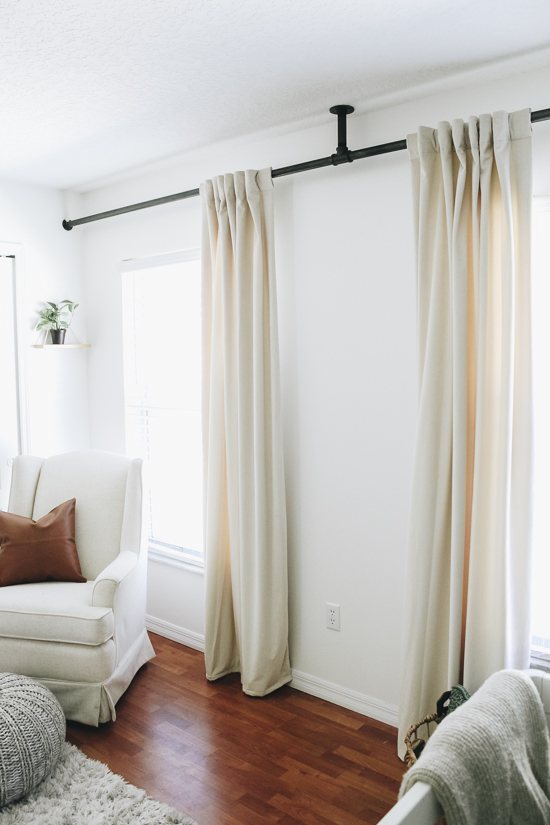 Here's an option for your salon windows. They may look like ordinary bars, but the way they contrast the background, while at the same time fit seamlessly into the room's atmosphere is extraordinary. This is a bullseye for people who like to keep it really simple.
6. Wood Dowel And Brackets Curtain Rod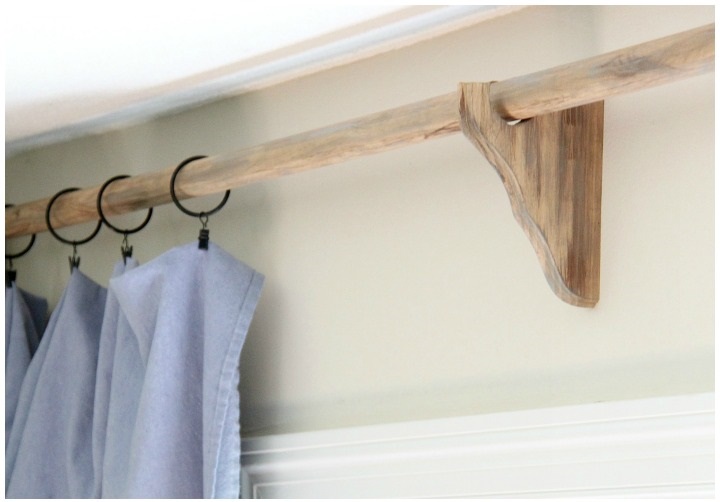 Is putting on the curtain rings on the rod too much of a time-consuming job for you? In that case, the wood dowel with brackets is just the right thing. All you need to do is pop it right up and changing any curtain will be a breeze!
7. Rope Curtain Rod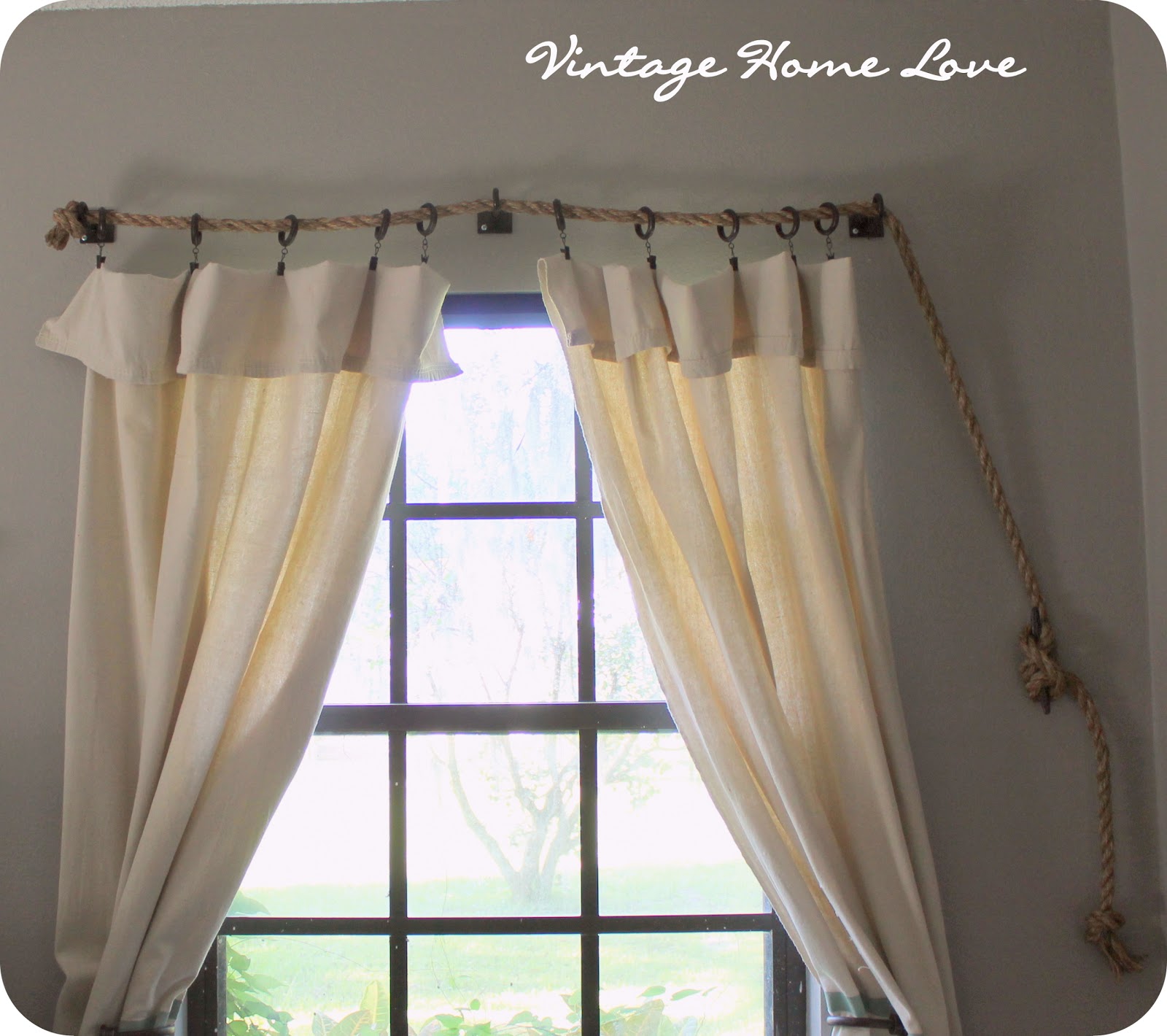 Now, here's something interesting. A rope! And not one that ties a sail to a mast or a climber to a rock, but your curtain to the wall. Whenever you get an urge to do something truly unique, this is your go-to option. Be it chic or rustic, it'll rock any window.
8. Gold Bamboo Curtain Rod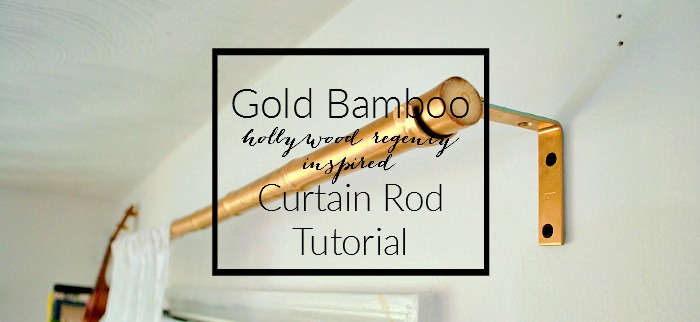 Maybe you were worried you won't find anything glittery with proper shine on this list. Well, worry no more. If you could especially get your hands on some bamboo, this sparkler will light up the ambiance. Let your guests be dazzled by it!
9. Curtain Rods With Ping Pong Balls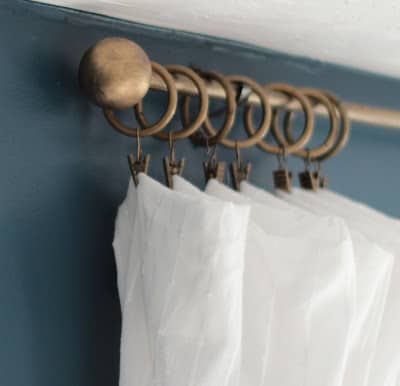 Who would've thought that something as hollow and mundane as a ping pong ball could in any way be a part of a curtain rod? Yet, it can be transformed beyond recognition. Not that one needs any further proof that if there is a will, there is a way.
10. Towel Hooks For Arched Windows Curtain Rods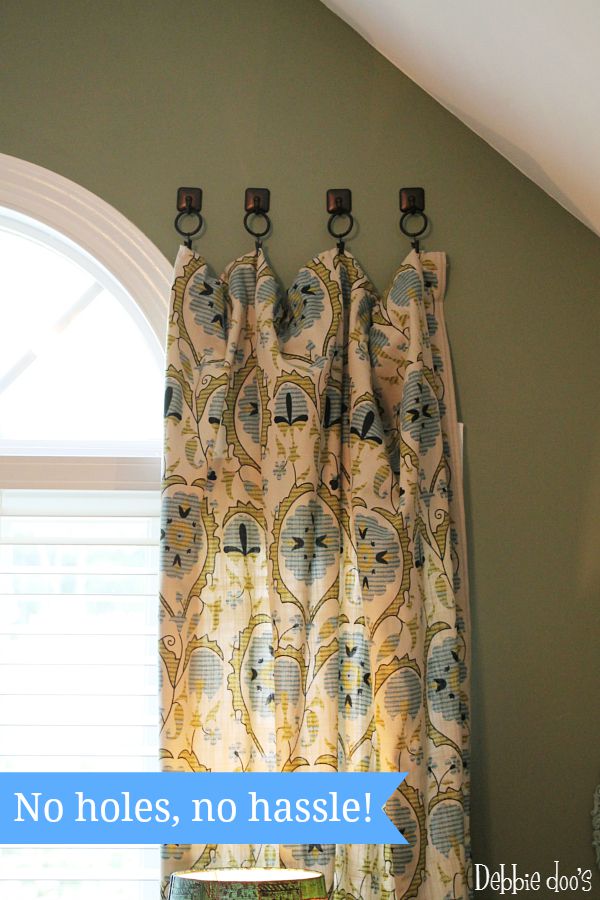 Some curtains are small and light, and not really worth the trouble of putting an entire curtain rod. The solution for that is to simply put on a row of towel hooks, which you can arrange in a straight line or along the window arch. That way, it's neat and fuss-free. Not to mention it's much easier to clean cobwebs.
11. Galvanized Pipe and Yarn Hanging Curtain Rod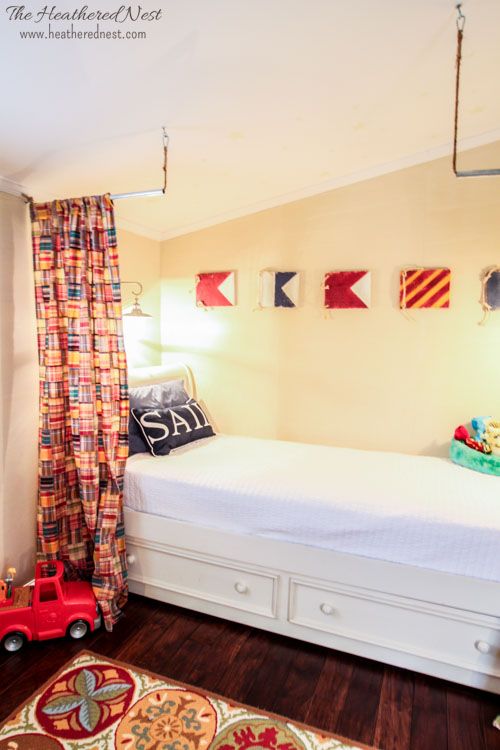 But the curtain rod doesn't necessarily have to be mounted on a wall. You can also hang it from the ceiling. That way, your curtains can easily be covering stuff like beds, and not only windows. Also, it allows you to save a great deal of wall space.
12. Curtain Rod And Shelf Combo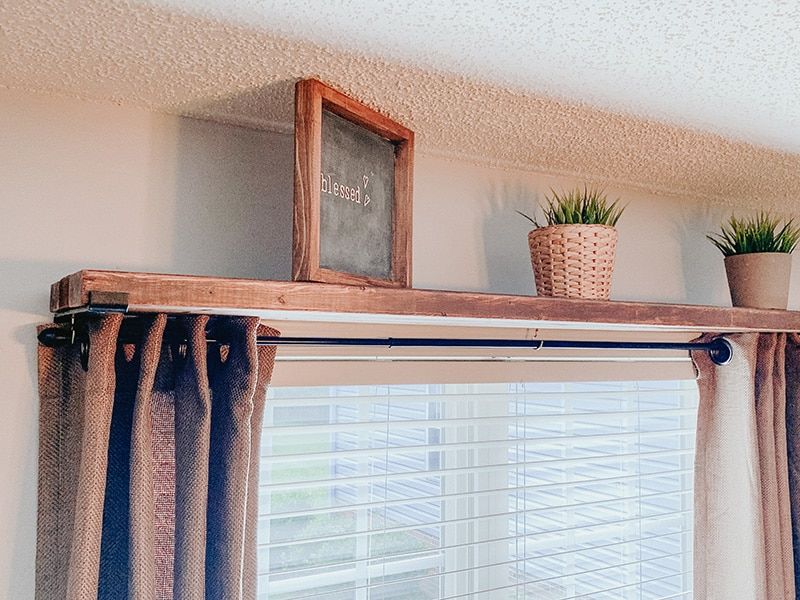 Curtain rods have the potential of being many different things. Or rather, many different things can also serve as curtain rods. So, here you have a way of doing your own personal curtain rod/shelf hybrid, which is particularly useful if you don't have a mantelpiece.
13. Plank And Hooks Curtain Rods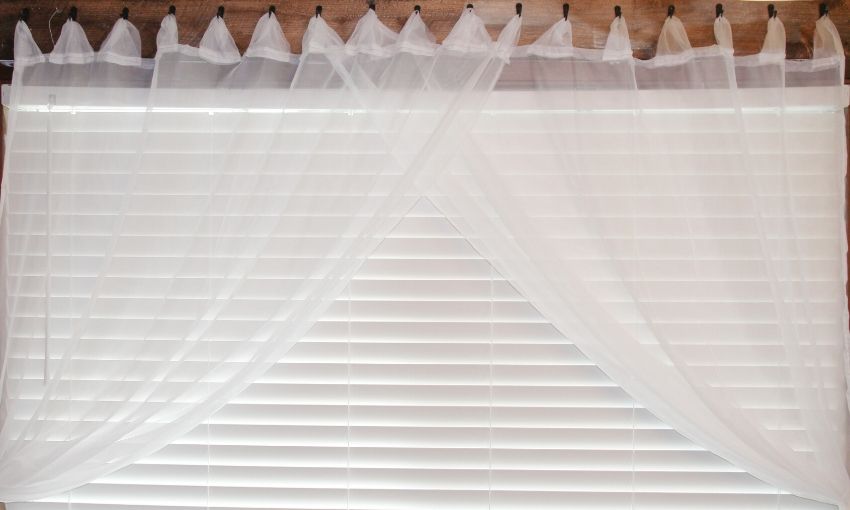 Screwing on some hooks on a plank may sound crude, but it's quite a simple and mess-free solution. Even though you don't have the usual moving flexibility that is expected of a curtain rod, these little things are far less hazardous if they happen to be falling down.
14. Custom Copper Curtain Rods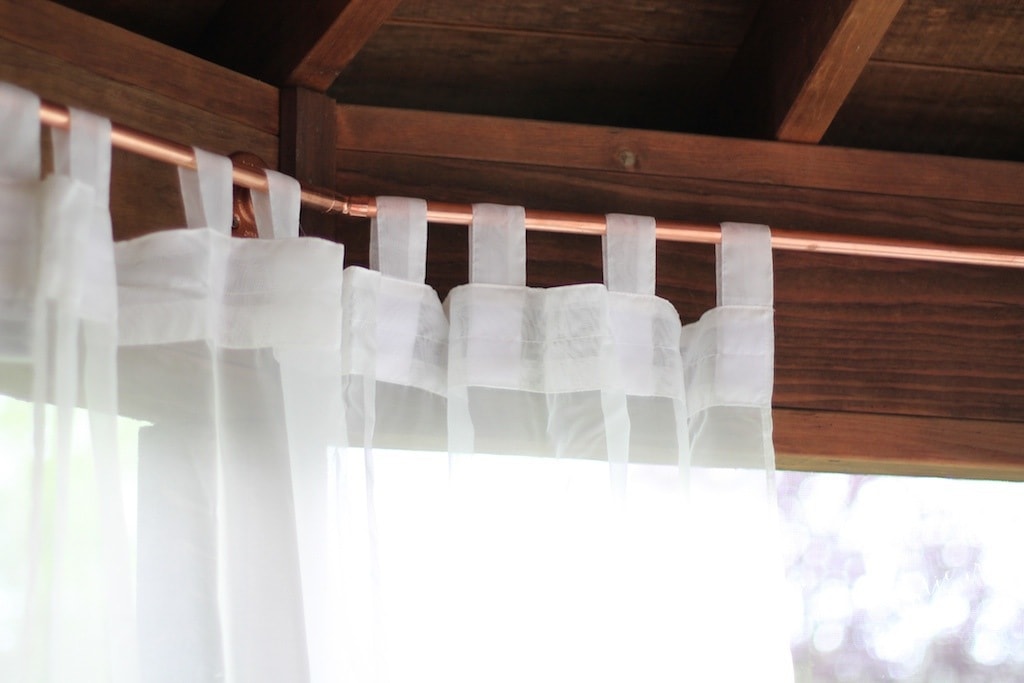 There are, of course, several ways to have shiny curtain rods. A good (and budget-friendly) way of achieving that is by making custom copper curtain rods. Not only do they stand out, but they also add a beautiful reddish glare.
15. Bay Window Curtain Rods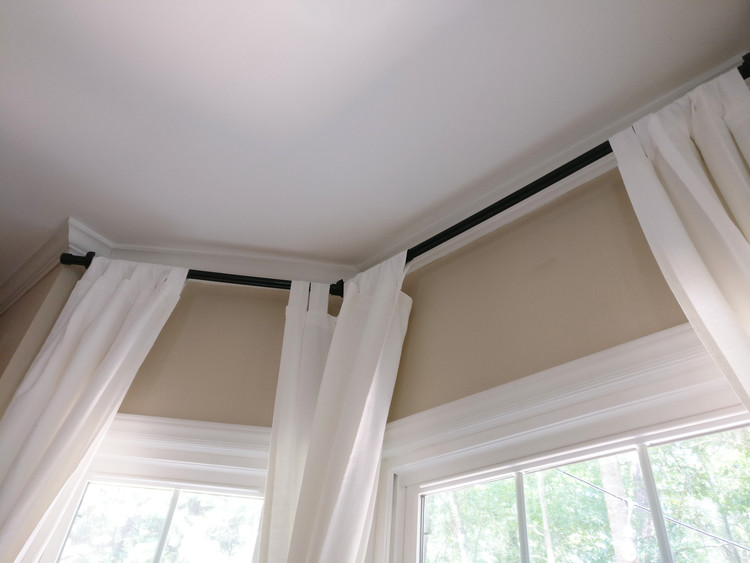 Don't let yourself be fooled into thinking only certain places and certain windows are worthy of a curtain. It's always a good call to turn your bay windows into even homelier nooks. Here's an idea on how to do that without coughing up a lot of dough.
16. Gold Pipe Curtain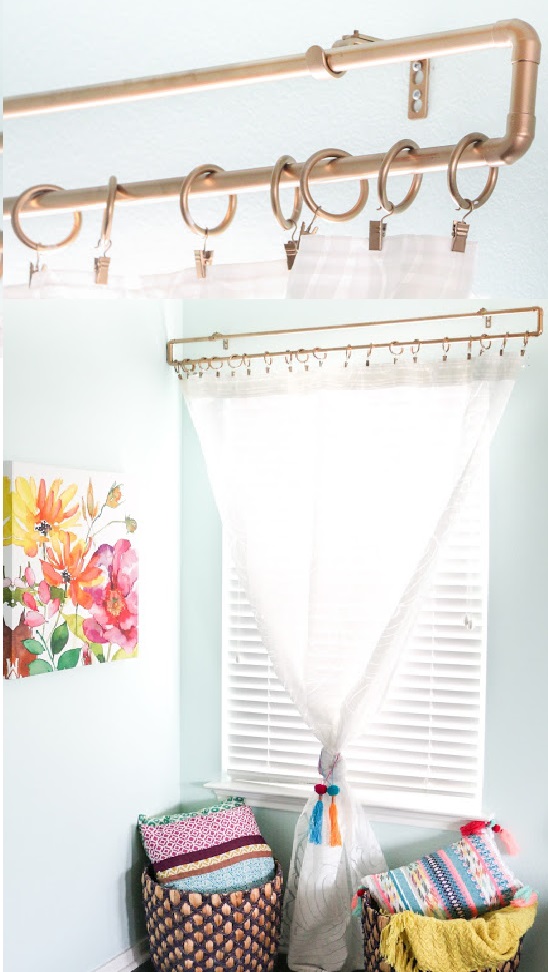 When it comes to shiny, nothing shines brighter than gold. It doesn't have to be real gold, so long as it looks like it. And that golden hue will ennoble any space and make even the most basic ingredient look fancy. Try it, and you'll know what we're talking about!
17. Cable Wire Curtain Rods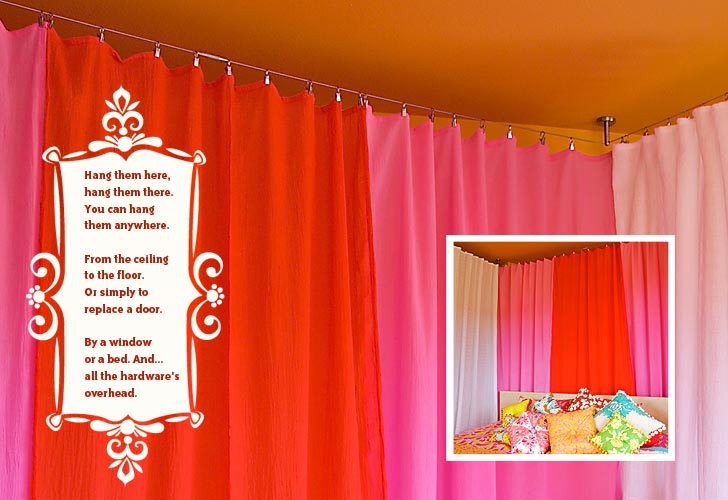 If the threat of falling worries you, then here's another lightweight option. Apart from its lightness, this is a perfect curtain holder that's practically invisible. A word of caution: dragging a curtain open or closed could turn out to be a noisier experience than with typical rods.
18. Tree Branch Curtain Rod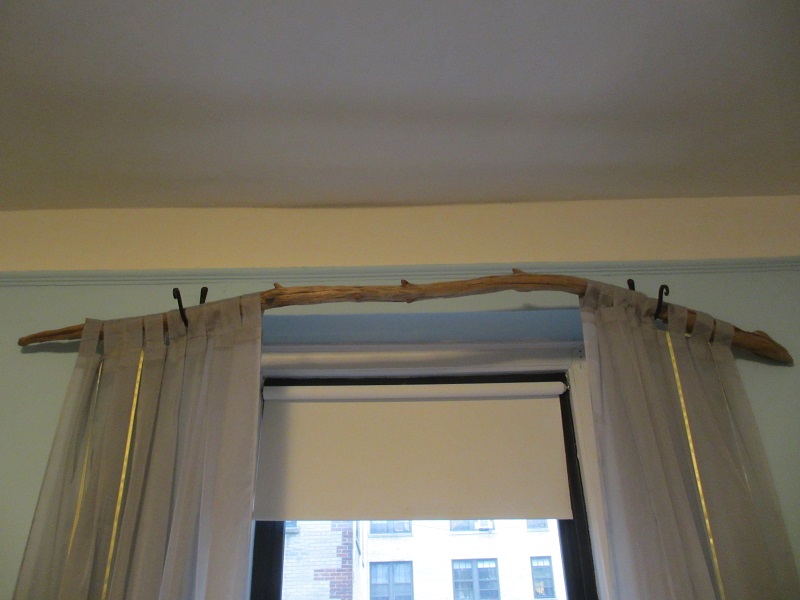 And finally, for the impassioned DIY interior decorators that want to keep in touch with nature, we give you by far the simplest type of rod there is – the tree branch. Yes, we know it's uneven and unlikely to be smooth. But it's the rod that requires the least amount of processing.
So, out of the ideas numbering the same as the voting age, which one would you vote for? Our personal favorite the one that has a mix of beauty and utility, so the bookshelf combination would be more up our alley. Let us know what you think in the comments section.