You got 99 problems but flat hair ain't one! Curly hair is playful and fun. It can't be easily controlled and it is different every day. This is part of its appeal. Conformity is boring and curly hair is definitely not boring. Your curls will laugh in your face when you try to change them and they will declare themselves a wild force of nature.
Curly hair is attractive because it is spontaneous and unpredictable. There is something beautiful about its independence. Curls add volume to your hair effortlessly, and you never have to worry about it being flat, limp, and lifeless like those with straight hair. In a sea of straight hair, curls are different, special, and exotic. They are a free accessory. Curly hair is the finishing touch to any outfit. The low-maintenance, I almost woke up like this style is having a moment and you should take advantage of it.
So, if you are part of the wild curly ones, check out this list we've made for you. It shows 15 hairstyle ideas for your exotic, wild, curly hair. And we assure you they aren't in the slightest meaning boring. Enjoy!
1. Half-up Space Buns
Photo: https://www.pinterest.com/pin/822610688179389006/If you have curly hair, you know how incredibly moody it is. But, that doesn't mean you can't play around with a few new tricks to live your best curl life. Space buns are making a retro comeback and there's nothing to not love about them. Half-up space buns are a great hairstyle because your hair is nice and tidy, and at the same time your curls are free and flowy. Spice up the look with two front braids and you are good to go.
2. Messy Low Ponytail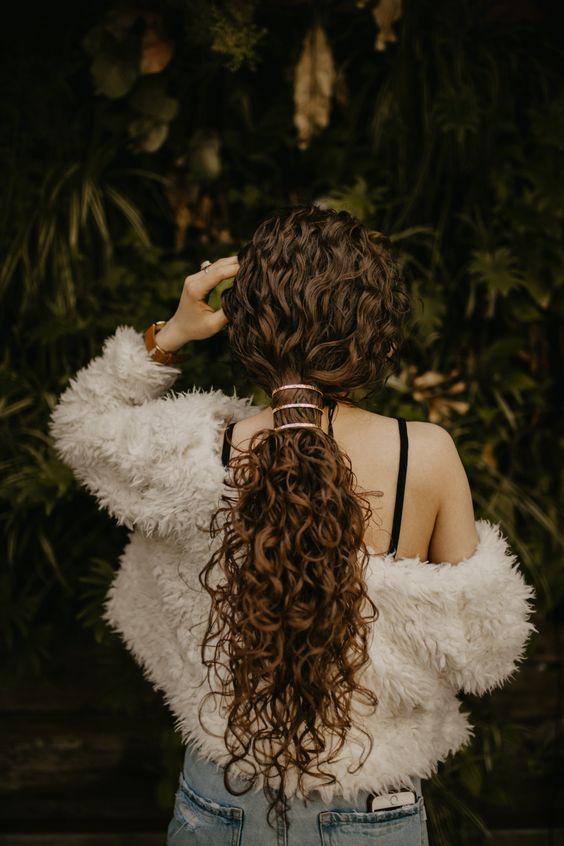 Whichever curly hairstyle you decide to do, don't overthink it.  Less is more with curls because no matter what curly hairstyle you wear, curls should always look as if it naturally just happened. Sometimes, it enough to pun a simple clip on those curls. A simple and cool accessory will put those curls in one place and they will still look wild and free.
3. Messy Bun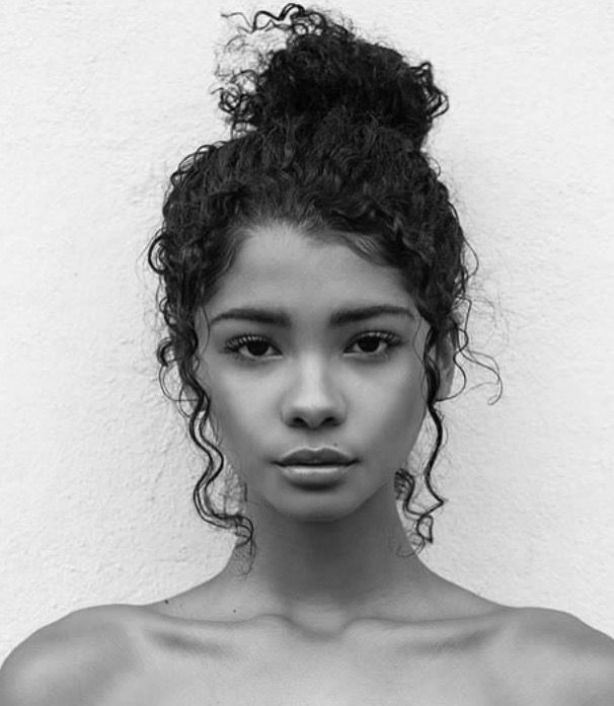 If your curls just aren't behaving, and you just can't deal, a top messy bun is an easy go-to hairstyle. Every curly-haired girl knows that the best method for styling curly hair is to make it as messy as possible. The "effortless look" is the best way to show how lovely your curls are. And, to be honest it's a shame to ruin them.
4. Flowy Curls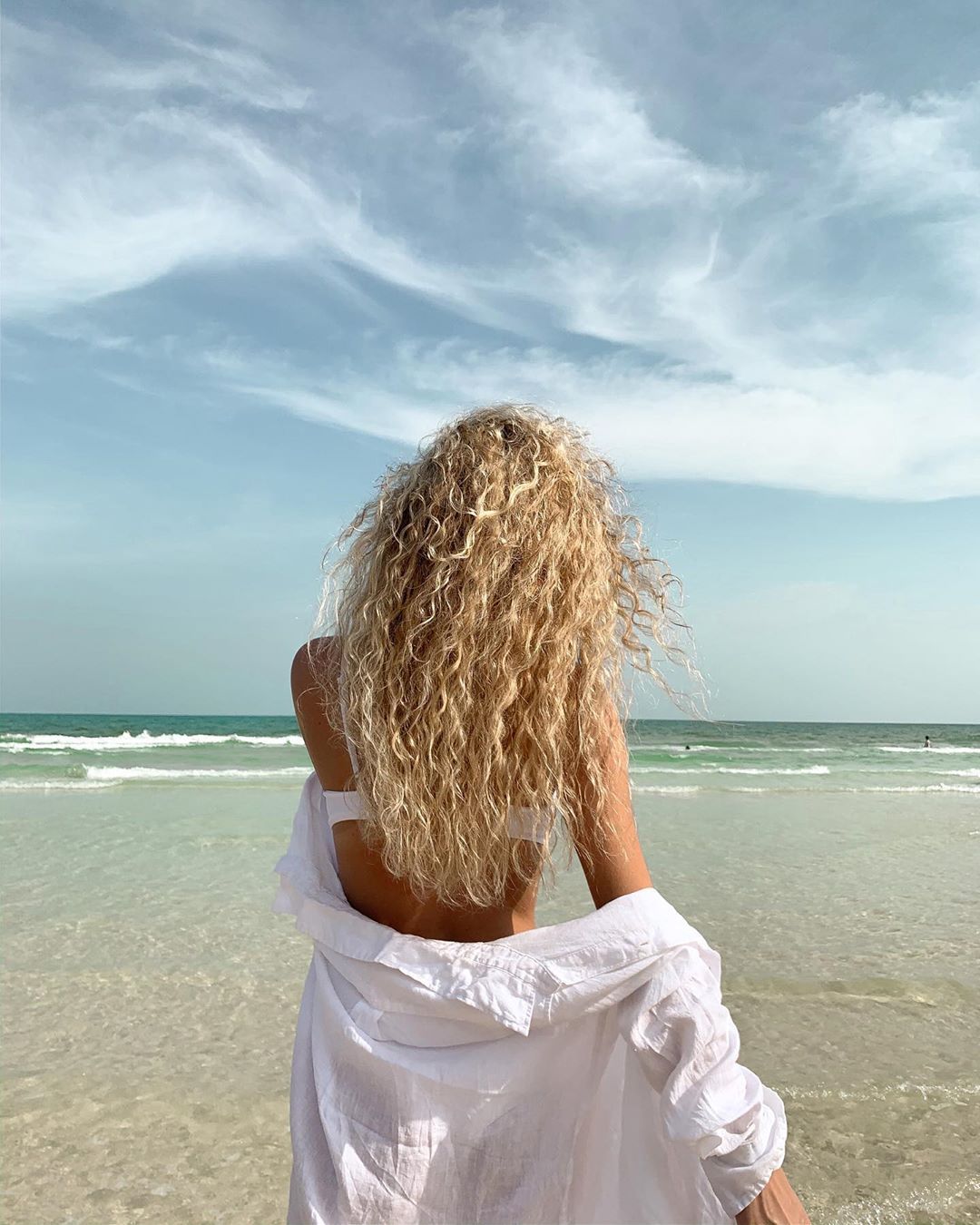 The quickest and easiest way to wear your curls is to just let them flow. And adding a fringe is an instant way to change up how your everyday curls look.  When you are short on time, this is the easiest way to get out the door quickly. Define those curls with hair masks, conditioners, or even salt water, and you are done for the day. Why bother to hairstyle when you are born with a hairstyle?
5. Side Pinned Hairstyle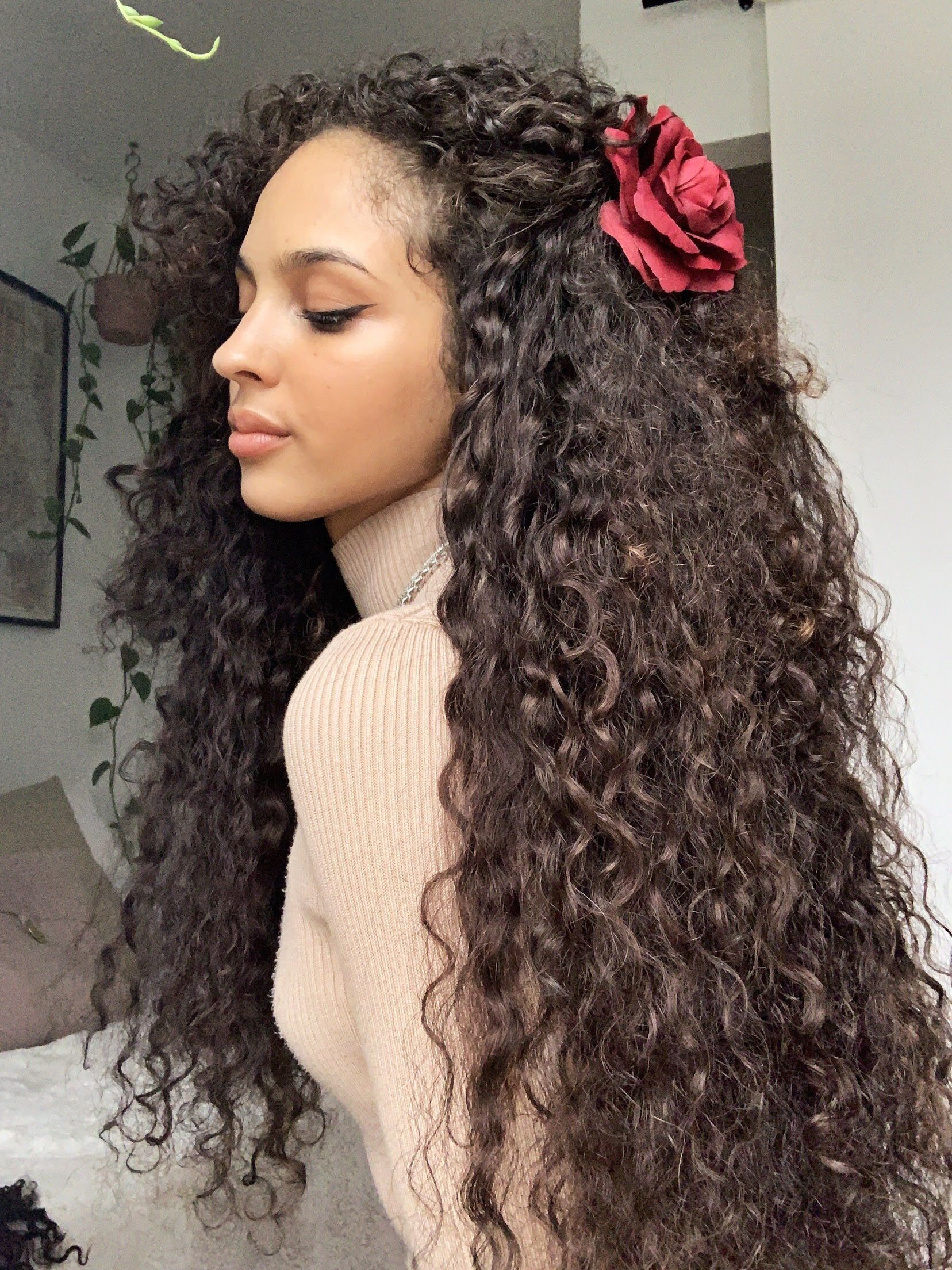 Let your beautiful curls flow and style the side locks with a beautiful hairpin accessory. That way you prevent your hair from going in your face, and your curls with be fully displayed and loose. Pick your favorite hairpin accessory and create this look. With curly hair, everything is about the independent, flowy curls and small details.
6. Loose Half-up Half-down Bow Scrunchie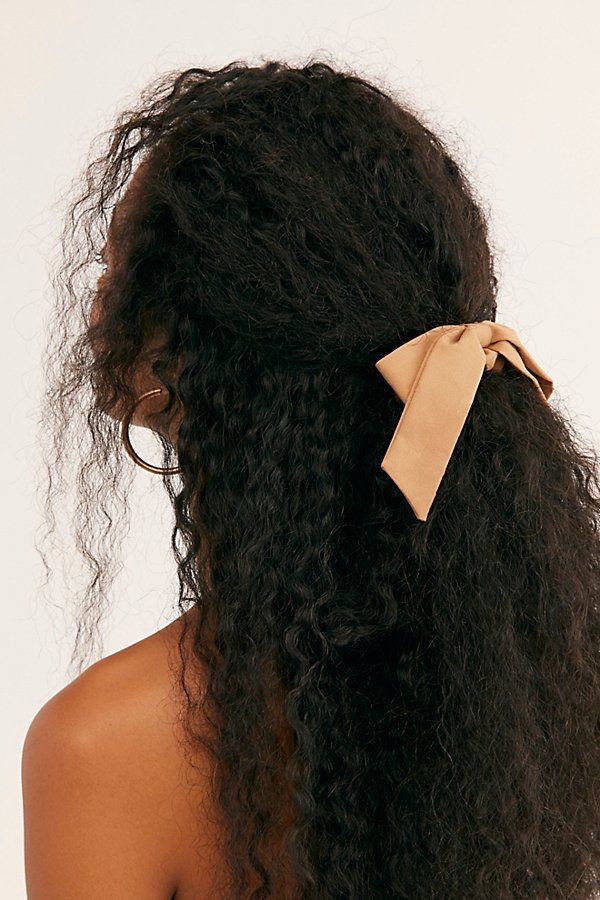 Scrunchies are a great way to stylize spiral-shaped hair without destroying the curls. Your hair will be wild and flexuous, as well as neat and tidy.  And this bow scrunchy looks so cool, right? These loose hairstyles are one of those styles that the less time and work you put into pulling them up, the better they look.
7. Space Buns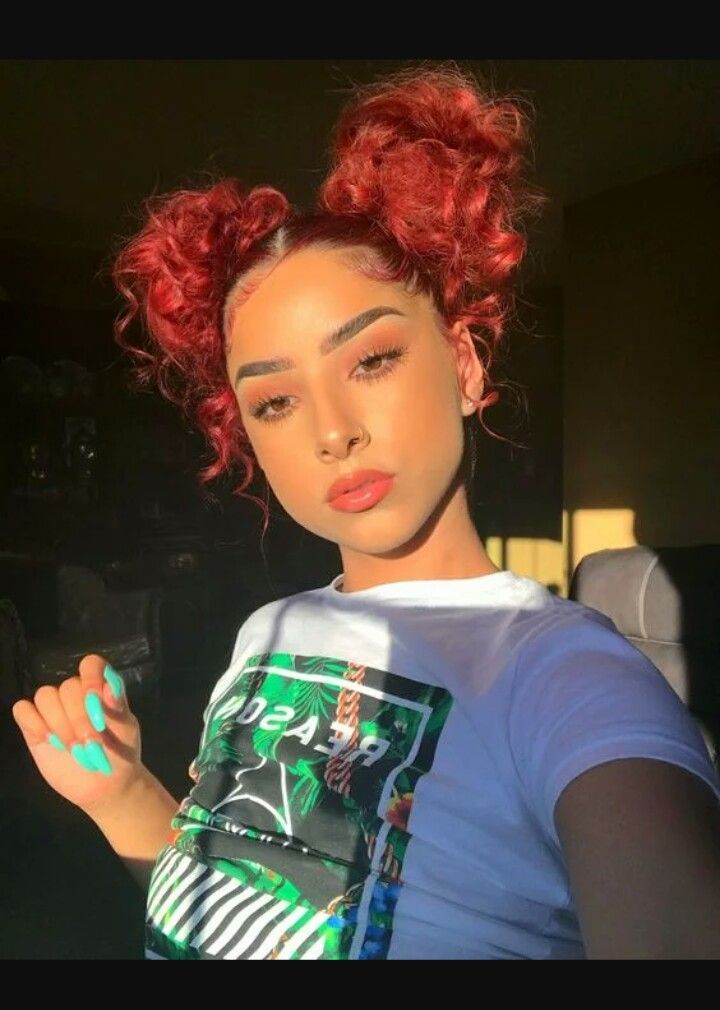 If you feel like your curls don't cooperate with you, space buns are the best settlement for the day. And they are the best solution for the hot summer days. That way you will show how cool curls you have with a tidy hairdo. Give it a try, space buns are the bomb these days!
8. Half-up Half-down Ponytail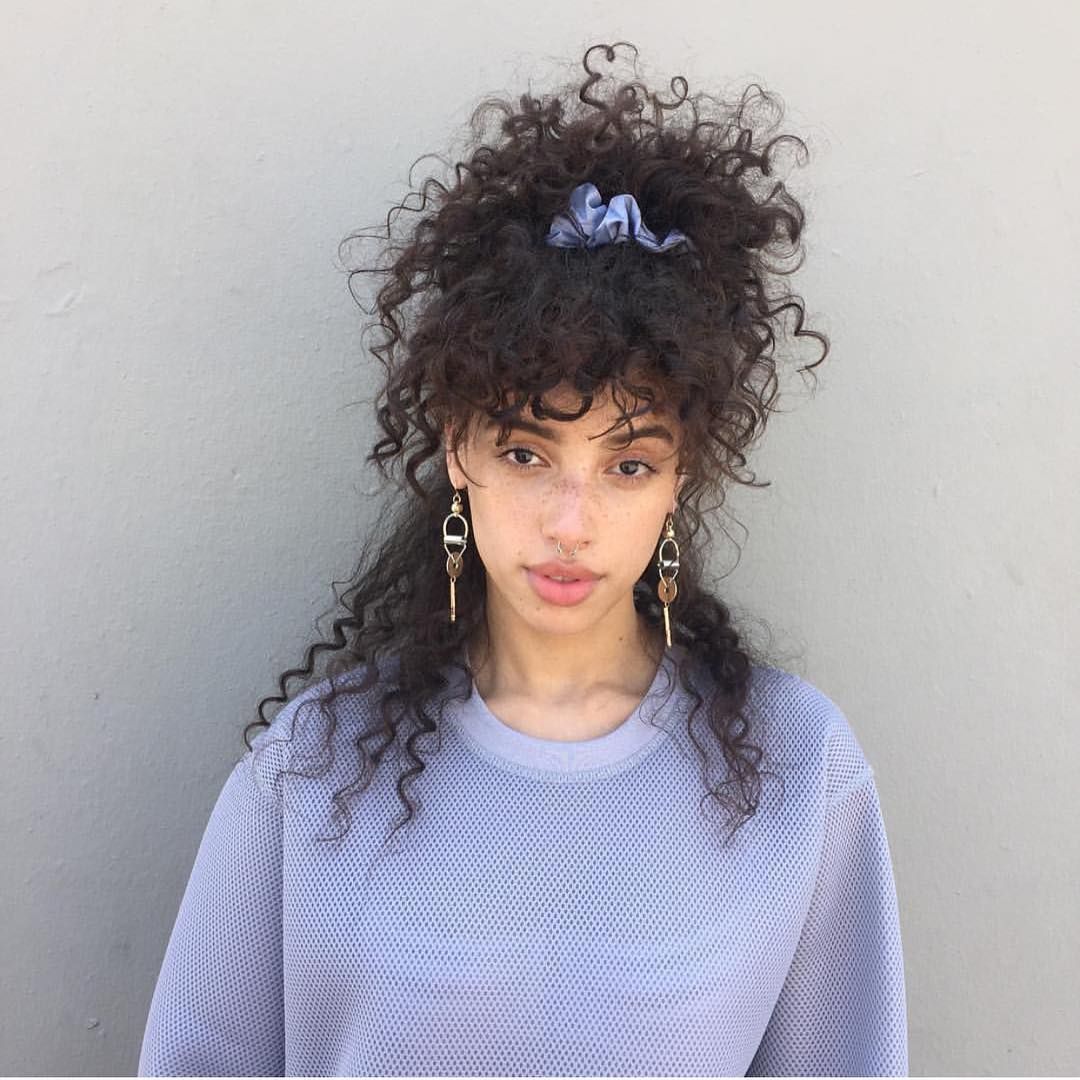 Embrace the messiness of your hair! There are infinite numbers of ideas for styling your hair, and this is one of them. A messy half-up half-down ponytail is a great hairstyle when those curls don't look cute anymore when loose. Keep calm and experiment all you want! The end result will always look unique and special.
9. Half-up Half-down Bun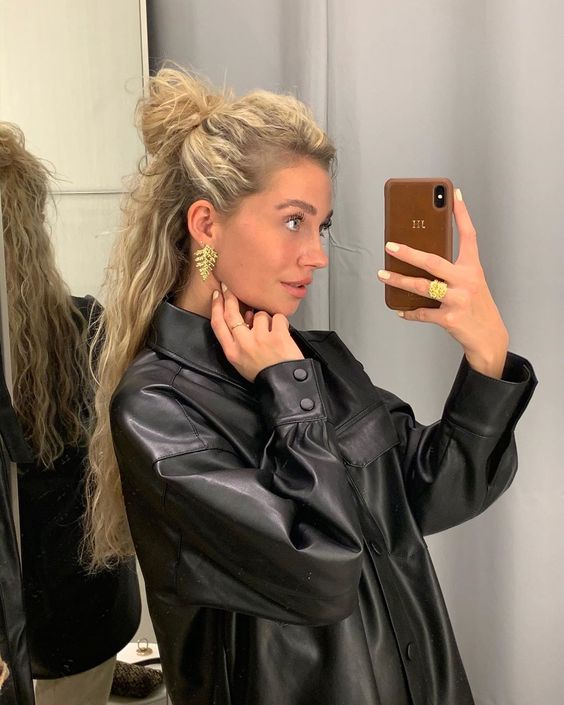 Another easy-to-get, no-more-problems half ups. Create this stylish and put together bun that looks so cool on a curly hair. You can literally make it in a matter of seconds. It also showcases those lovely curls that it's a bummer to be hidden or destroyed.
10. High Ponytail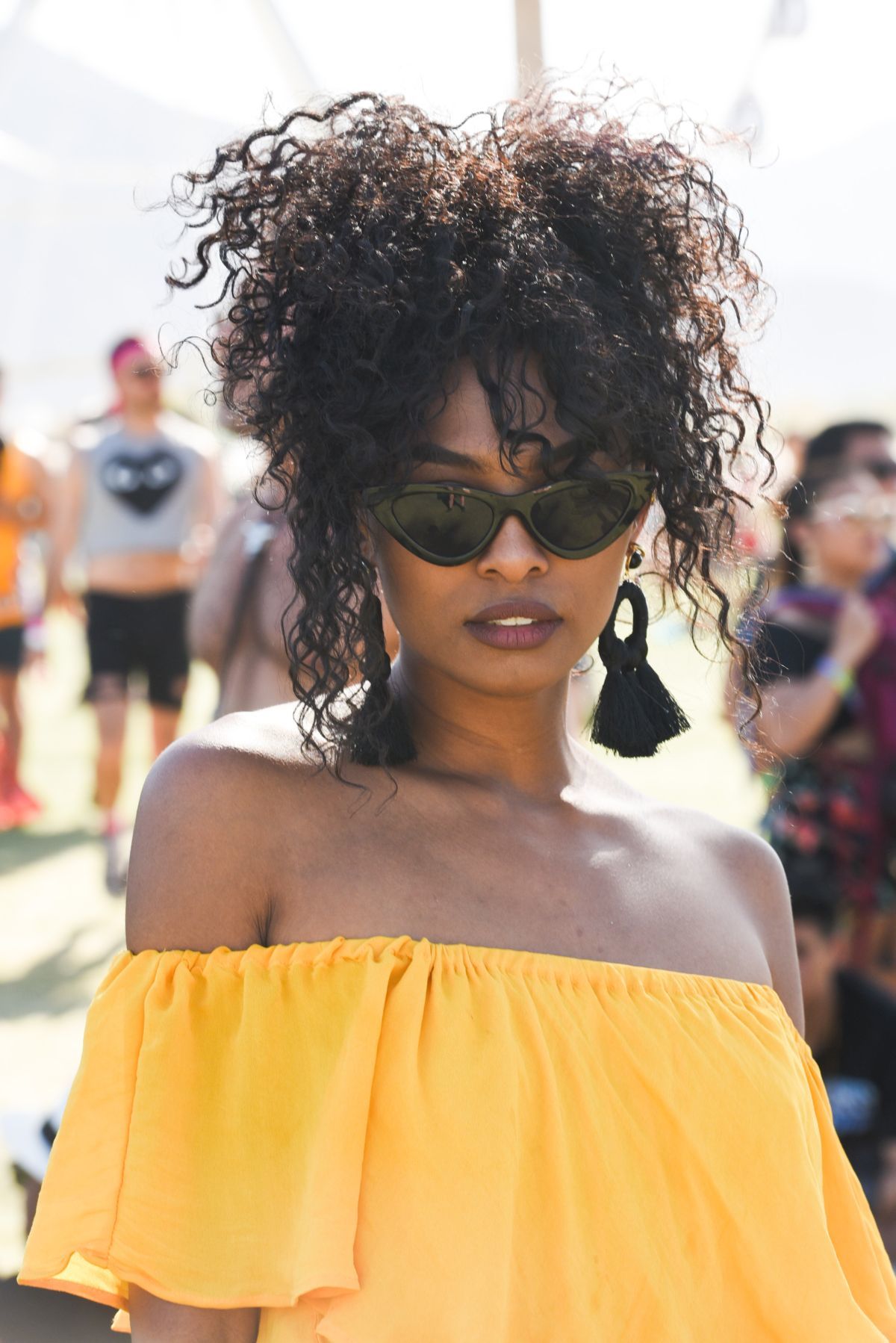 A ponytail always just "works" when you need something easy yet fun to do with your hair. Simple, yet effective. Just look how effortlessly stylish you can look if you throw your curly hair in a ponytail. The higher the ponytail, the better. Leave your curly buns up-front to better accentuate the curly hair and to shape your face.
11. High-up Pigtails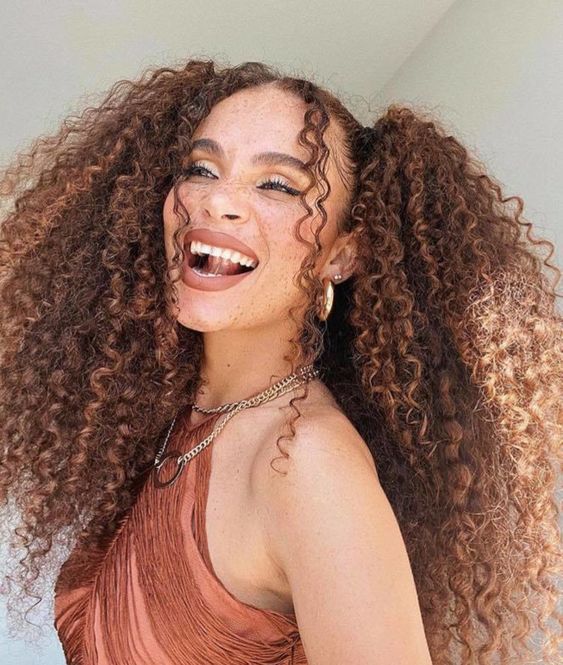 Pigtails are not only for elementary school girls. You can create fun and easy curly hairstyles for long hair following this aesthetic. These styles will give you a more youthful look. They are trendy, cool, and fun. Don't be afraid to add volume to those curls, because you will look dominantly beautiful!
12. Braided Pigtails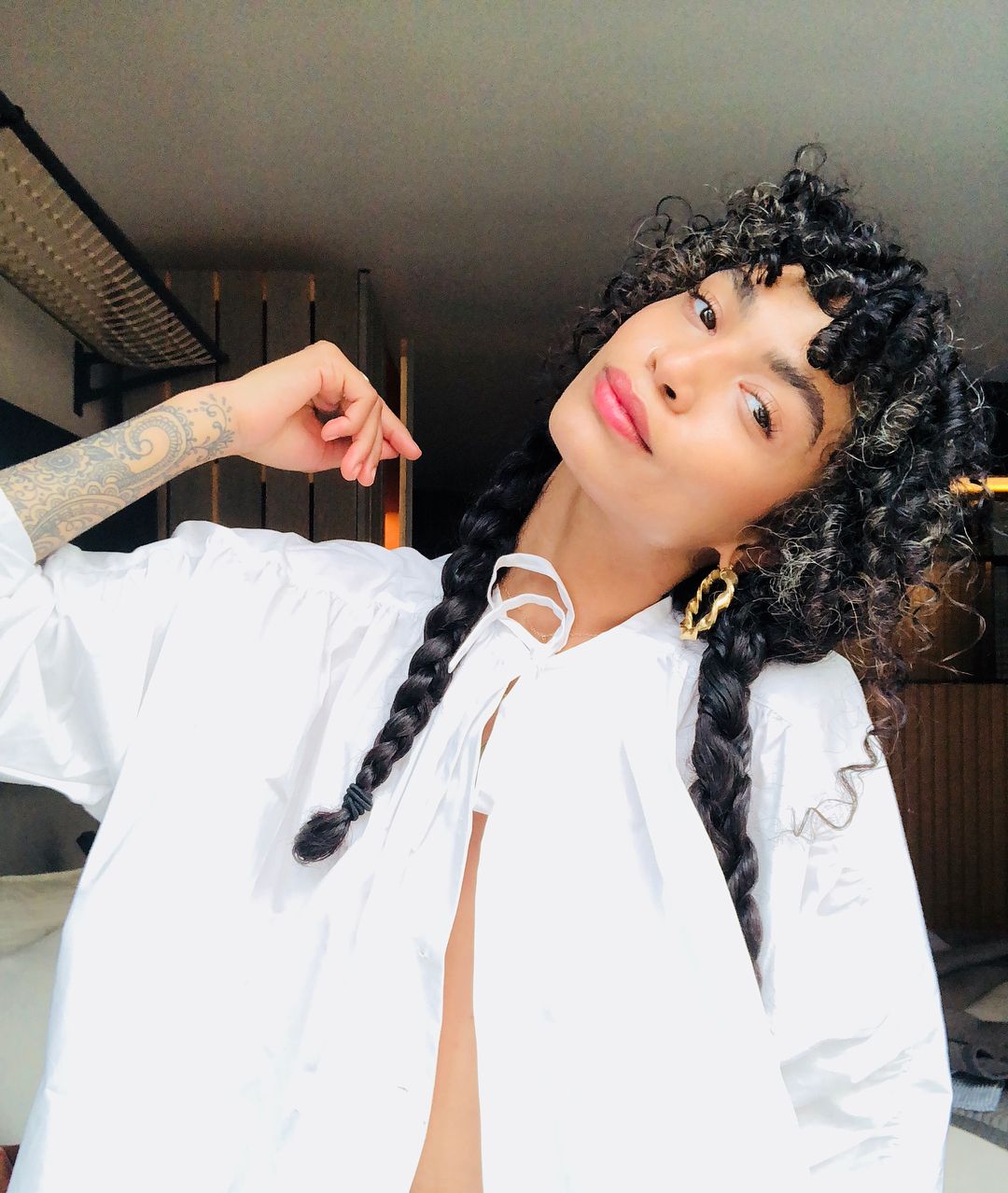 Pigtail braids + curly bangs = total freaking power move. Feel free to when recreating this look, you can leave your braids tight and sleek and your bangs full and fluffy.
13. Low Pigtails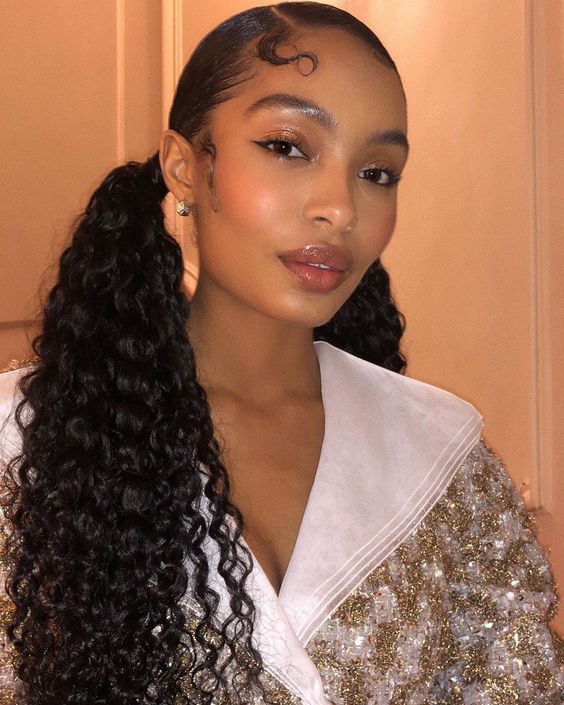 The coolest way to wear pigtails in 2020? Comb your hair into a sleek and shiny side part, and secure the ponytails at the nape of your neck. The glossier, the better. Half-slicked, half-textured styles are a win-win situation for every curly hair problem. Brush your curls for extra volume as frizz is more than welcomed with these styles.
14. Bandana Hairdo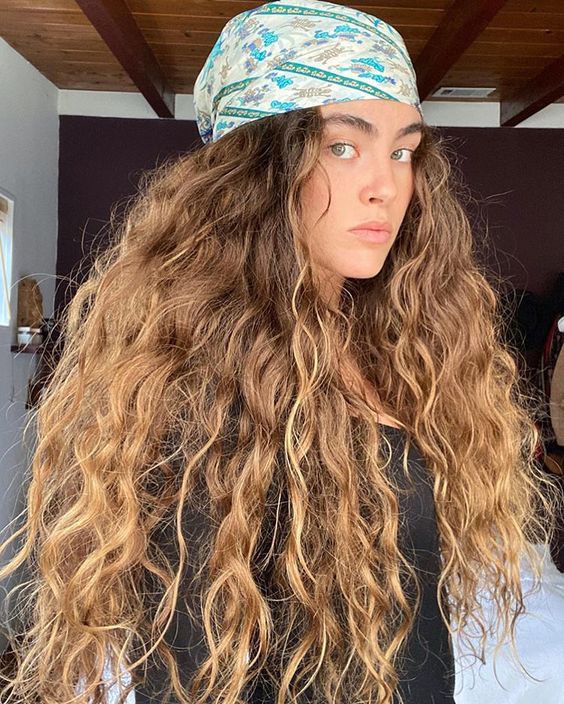 Bandanas are your best friends for easy curly hairstyles for long hair. You can manipulate this piece of fabric as you wish to create a statement hairstyle. Perfect for summer, and very cool fashion accessory.
15. Bandana Bun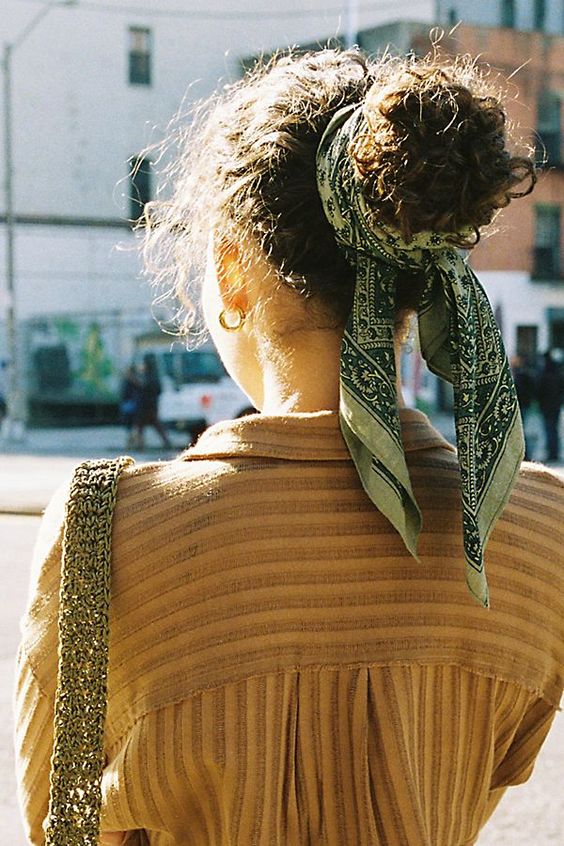 Curly hair makes the perfect base for romantic hairstyles. You can nail a chic and edgy look in only minutes by putting your curls in a low bun. What makes this look go from basic to unique is the cool bandana hair accessory.
We hope you like our suggested ideas and hopefully will use some of them. Which hairstyle do you like the most? Feel free to leave a comment below!