Our hair is a design declaration, a beauty affirmation, and an act of self-love. An elegant crown is a natural hair. A full head of safe, unique elegance. NATURAL Elegance. And good days of hair tend to make us feel like we will conquer the world, don't we?
When you find the proper hair shampoo, life is more perfect. And, of course, natural hair masks are the only care you can get for your hair. A combination of ingredients that would naturally make your hair perfect. That good hair talks louder than words is a reality. You can spend all your money on the most expensive shampoo and conditioner and still suffer hair trauma, which is why you should check out hair masks.
The best hair mask will do wonders for your hair. Hair masks are remedies of oils, honey, and other nourishing ingredients that are formulated. Such hydrating hair masks take more time than the usual shampoo or conditioner to sink into and cultivate hair, providing drastic benefits with a single application.
So, that being said, let's talk about hair masks that are home-made. Say goodbye to all your biggest problems with your hair, your sore scalp, your dull hair, your hurt, and your dryness, and say hello to your smooth, lustrous hair. Here's a list of 15 DIY hair masks for healthier, rejuvenated skin. Enjoy!
1. Avocado, Olive Oil & Honey Hair Mask: Deep Conditioning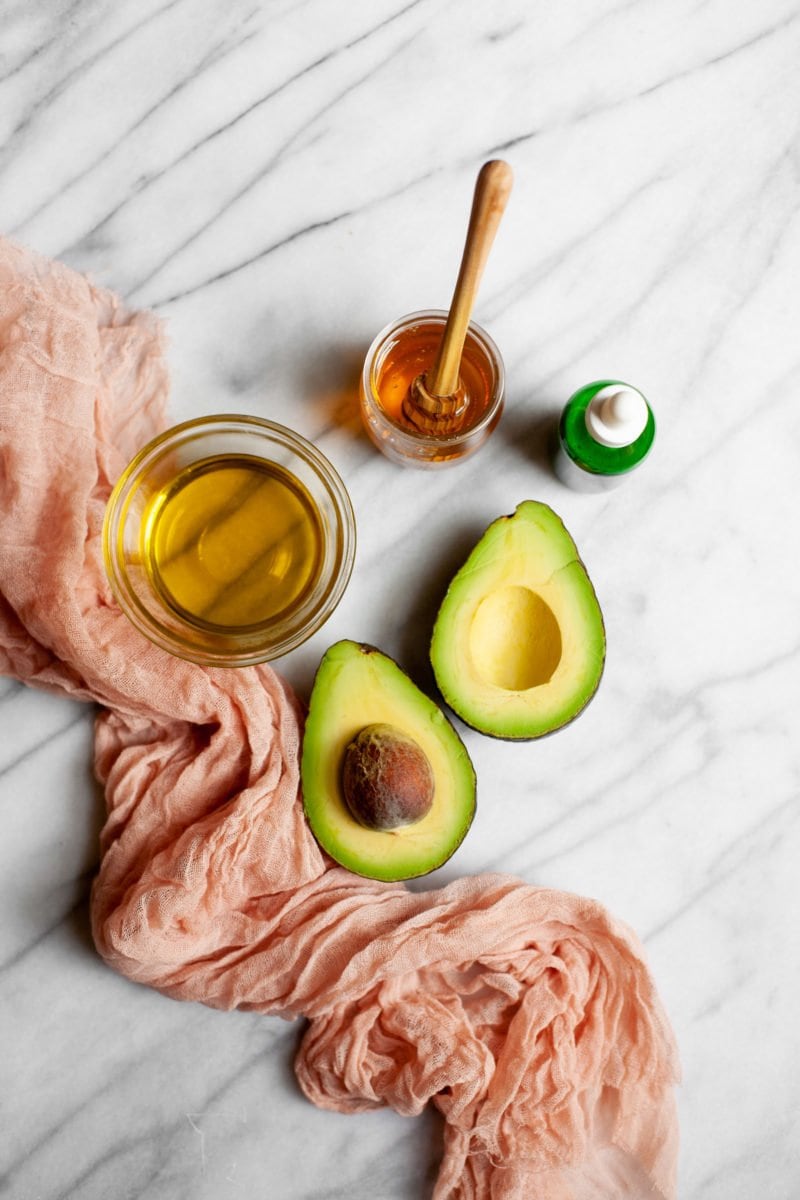 Historical evidence suggests that avocado was used by people as far back as early Egypt to avoid hair loss and as a natural moisturizer. We still use it today because of its hydrating properties; it makes hair smooth and supple and keeps the hair and skin hydrated. And with the olive oil, which gives additional moisture and gives some luster and shine. Honey is a perfect hydrating agent for hair. It softens the follicles of the scalp, giving shine to the dull hair and moisturizing the dry hairs. Honey will help preserve the natural luster of your hair by moisturizing and locking in brightness.
2. Coconut Oil & Honey Hair Mask: Healthy Scalp, Shiny Hair and Dandruff Control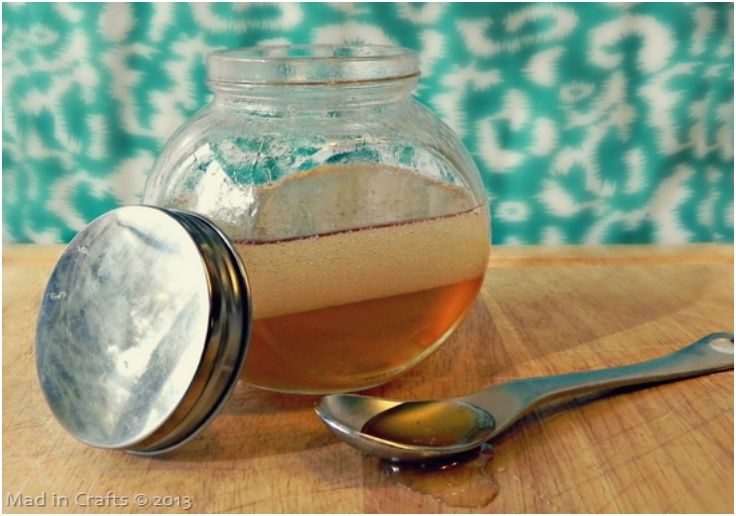 In coconut oil, the vitamins and fatty acids help nourish the skin and reach the hair cuticles. The essential fatty acids and vitamins also help to extract sebum build-up from hair follicles, which accelerates growth. Coconut oil is a natural pre-shampoo remedy to keep shampoos from scraping all the oils off your hair if your hair feels a little dry or hurt.Coconut oil is a natural SPF that protects the hair and skin from the sun's detrimental rays. Using honey in a hair mask can help moisturize your hair and scalp, decrease frizz, restore shine, and prevent hair breakage due to its many therapeutic properties.
3. Banana & Honey Hair Mask: Smooth, SIlky Hair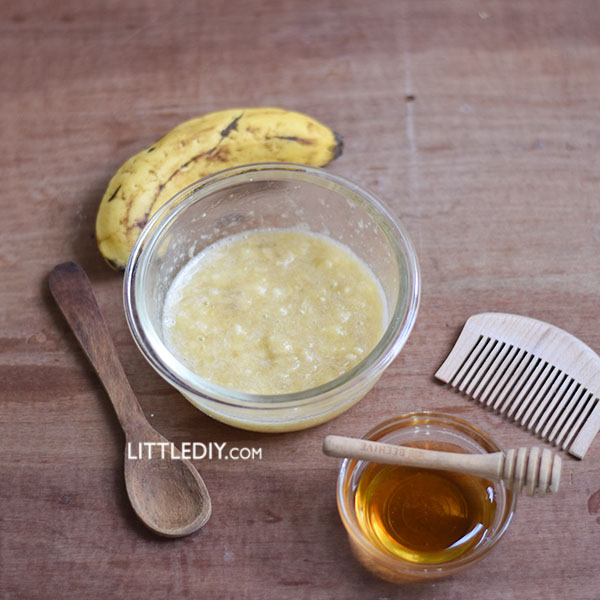 We're still familiar with sugar, and your hair has tremendous benefits. But, did you know that bananas can offer a texture, thickness, and shine boost to your hair? Bananas include silica, a mineral ingredient that helps synthesize collagen in your body and can make your hair thicker and stronger. Bananas often provide antimicrobial properties that can cure dry and flaky skin, relieving the effects of dandruff. In homemade hair masks, banana has become a common ingredient meant to condition and soften your hair.
4. Yogurt & Honey Hair Mask: Natural Conditioner and Hair Growth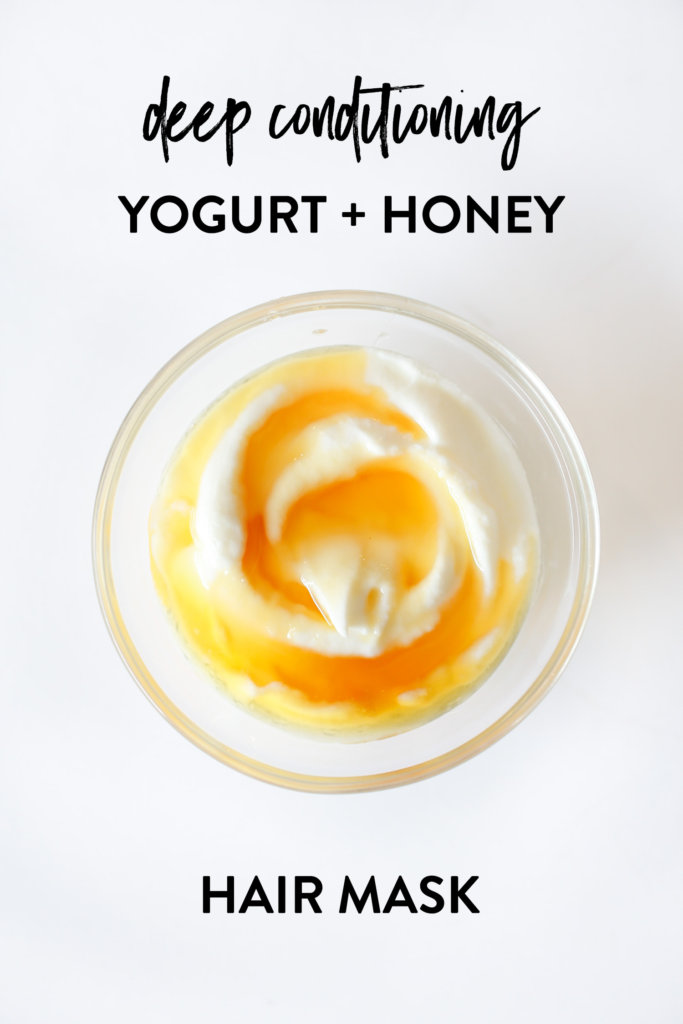 As an ingredient in hair cream, yogurt acts as a deep conditioner. Proponents of hair masks dependent on yogurt say that good and balanced hair is encouraged by the protein in yogurt. They also claim that yogurt's lactic acid cleanses the scalp, clears dead skin cells, and helps the growth of hair follicles. Mixed with honey, you'll have a nutrient-rich natural hair mask that will help your hair expand, avoid breakage, preserve moisture and shine.
5. Aloe Vera & Papaya Hair Mask: Extreme Hair Growth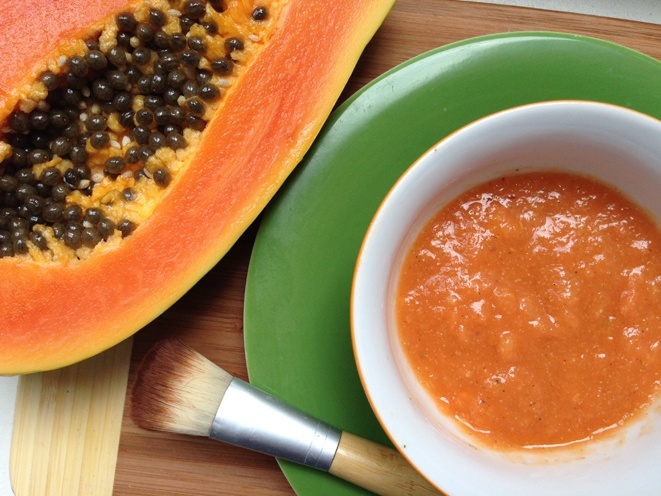 Both the folic acid found in papaya and Vitamin C boost movement in the body, including the scalp. The nutrients and minerals that are needed to establish healthy hair growth and stimulate the sebaceous glands are fed to the scalp. The developed sebum nourishes, conditions, and preserves the scalp, providing a safe atmosphere for the flourishing of new development.
The capacity of Aloe vera to improve blood supply in a region is amazing. That's part of why it is so special in its soothing powers. The supply of blood to your scalp improves when you use aloe vera on your hair and scalp. You can see that hair breakage and loss slows down after your scalp has been cleansed and your hair has been conditioned with aloe vera.
6. Coffee Hair Mask: Texture and Strength Improvement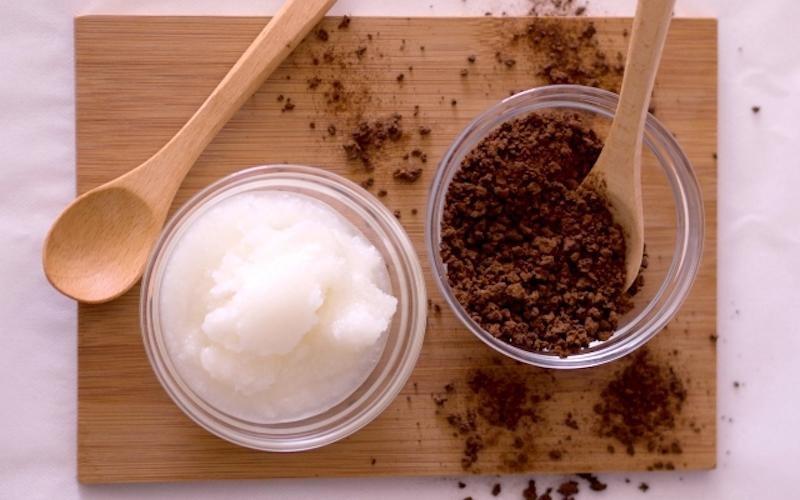 The biggest advantage of caffeine is that, in the early stages of hair development, it will help stimulate hair growth right from the root. It does this by manipulating a hormone that induces hair loss called 'DHT'. Vitamins, proteins, and minerals may prevent DHT from allowing hair follicles to grow. By causing hair cells to generate more 'ATP', which is a source of energy that stimulates hair to expand, caffeine combats this. Caffeine, which supports healthy hair follicles, is believed to help improve blood supply to the scalp. You help the supply of blood to the scalp and stimulate the roots as you rub hair products directly onto the scalp. Stimulated hair follicles will grow faster, healthier, and stronger.
7. Strawberries & Mayo Hair Mask: Silky soft, Hydrated and Shiny Hair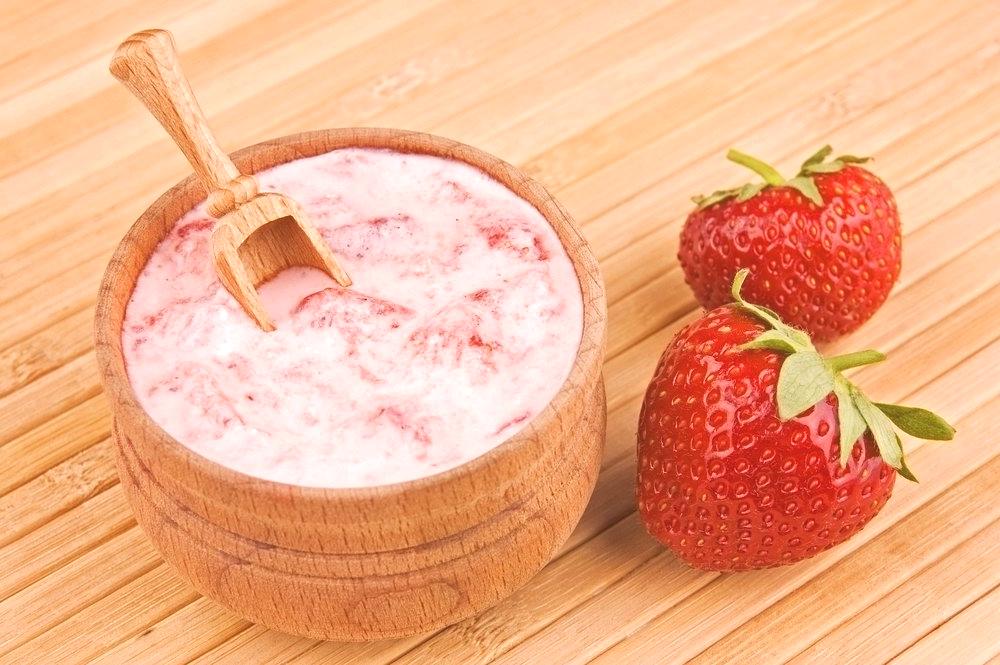 In reality, mayonnaise is one of the most used ingredients for a hair mask at home. This is because mayo can help dry hair that is hydrated and otherwise bring lots of shine to dark, lifeless hair. Mayo is made from olive oil and egg yolks, all of which are particularly moisturizing ingredients for dry hair.
Strawberries, filled with Vitamin C, are highly good for your hair. Not only are they effective in nourishing your hair, but they also have the potential to extract any extra oil from your scalp. For healthy hair, magnesium, omega 3 fatty acids, and copper present in strawberries are all important.
8. Almond Oil Hair Mask: Powerful Antioxidant for Silky Hair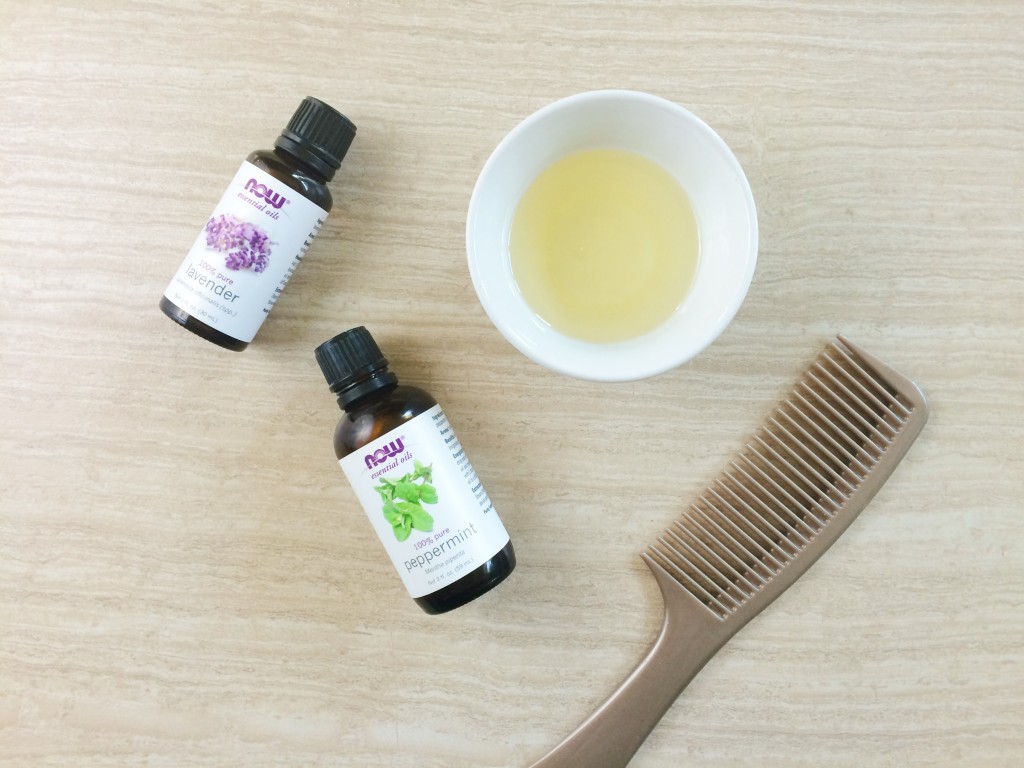 In many ancient civilizations, almonds were prized for their medicinal and health qualities, including high protein levels, omega-9 fatty acids, and vitamin E. These properties indicate that the shine and strength of your hair can be enhanced by almond oil. Rubbing a small amount of almond oil directly on the scalp increases the flow of blood to the region and delivers good antioxidants.
9. Shea Butter Hair Mask: Hair Growth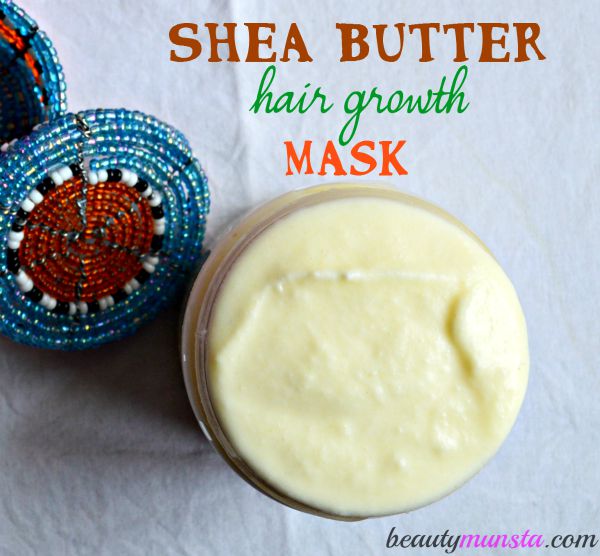 Shea butter is really hydrating for the hair and skin as well. Individuals with curly and coarse hair patterns benefit from using shea butter as a sealant to maintain moisture and improve softness in their hair. Shea butter has both emollient and soothing qualities for the skin, loaded with Vitamins A and E along with essential fatty acids. Some of these additives, such as shea butter's high fatty acid content, are also believed to help restore moisture to your hair. The anti-inflammatory properties of Shea butter could also help minimize redness and inflammation of the scalp by having soothing benefits without clogging the pores.
10. Beer & Strawberries Hair Mask: Lighter & Shinier Hair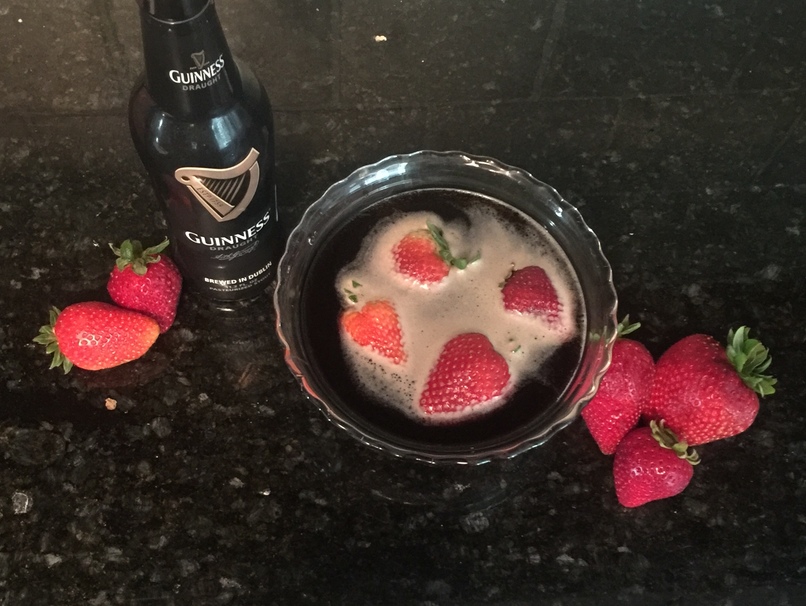 Your beer's malt and hops are overflowing with protein, which nourishes and strengthens the fur. The nutrients present in beer will also help repair the previous lusciousness of dried-out ruined hair. The protein binds to blow-drying, straightening, and rough weather-dehydrated hair, and restores strength and body to it. Plus, the alcohol in the beer contains B vitamins that load up your hair with shine.
11. Egg Hair Mask: Hair Growth, Thickness, Hair Fall & Dryness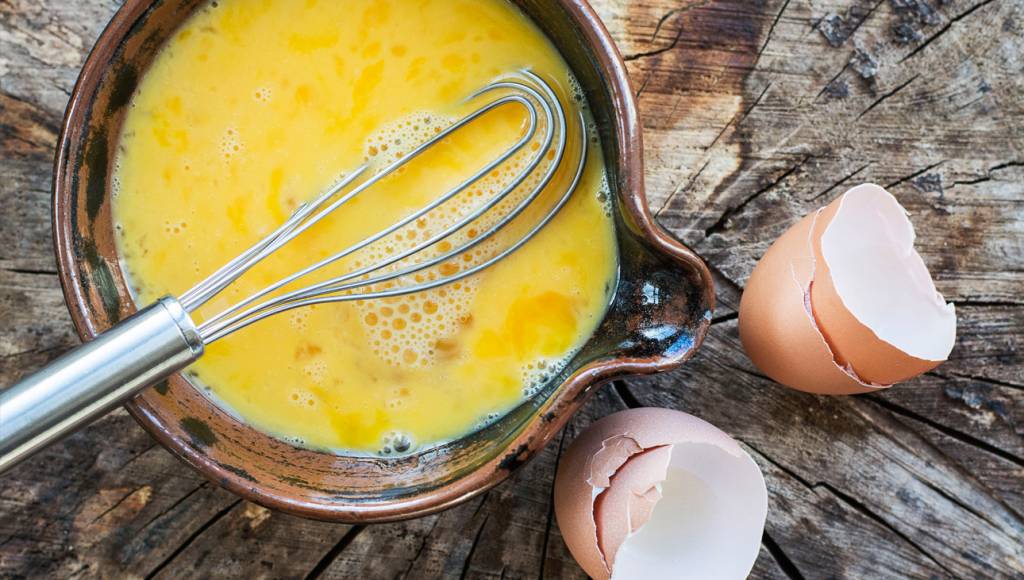 The vitamins that make hair more immune to damage are rich in egg yolk. The yolk can be extremely helpful in moisturizing hair that appears dry. It will infuse the root of your hair with vitamins by adding egg yolk topically to your scalp. This suggests that the new hair will grow faster and be less likely to split and shed. When your hair doesn't fall out as much, it becomes fuller. It can even seem like it's growing in faster.
12. Coconut Milk Hair Mask: Hair Thickening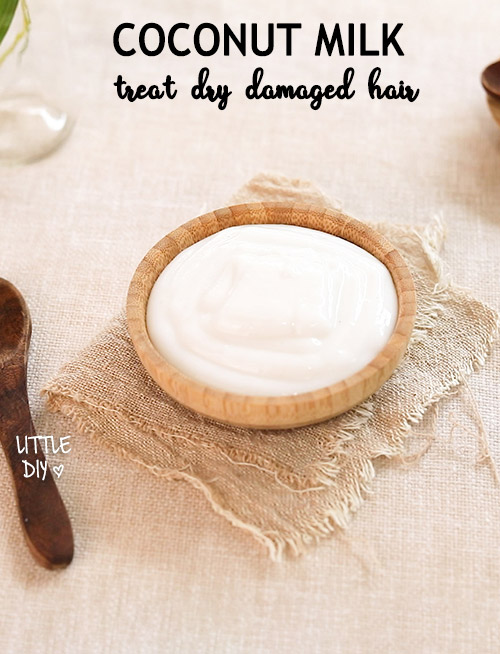 Coconut milk can be used as a scalp tonic for dry, itchy, and sore scalps due to its excellent moisturizing properties. Coconut milk provides all the vital nutrients needed to make your hair healthy, improve your hair follicles and stimulate hair growth. To make the hair cuticles smoother, coconut oil has been reported such that toxic chemicals and water will not contribute to breakage as quickly.
13. Apple Cider Vinegar & Lemon Hair Mask: Hydrate, Restore & Detox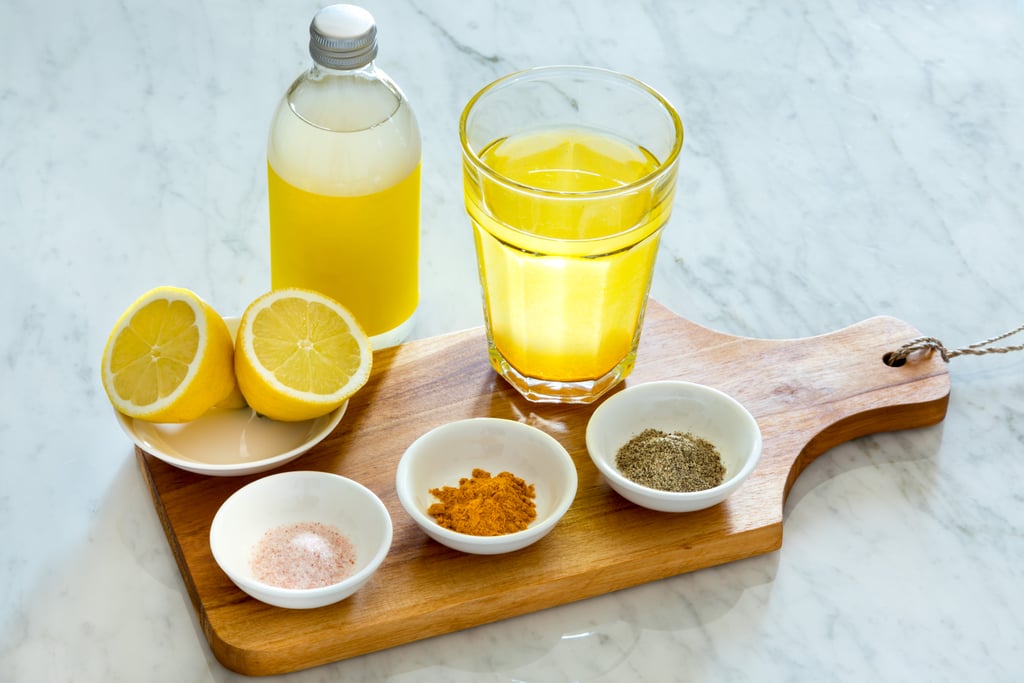 By warding off bacteria and retaining a balanced pH level, adding apple cider vinegar to your hair care routine will help keep your scalp healthy. This will promote hair growth. Apple cider vinegar softly exfoliates the scalp, encouraging hair growth and cleaner hair, in exchange.
There are several other nutrients in lemons that reinforce the hair follicles and promote new hair growth. Lemon juice, naturally acidic, can thoroughly cleanse the follicles of the scalp and hair, maintain good pH levels, and remove the build-up of products, oils, and contaminants.
14. Mango Hair Mask: Natural Sheen & Anti-Dandruff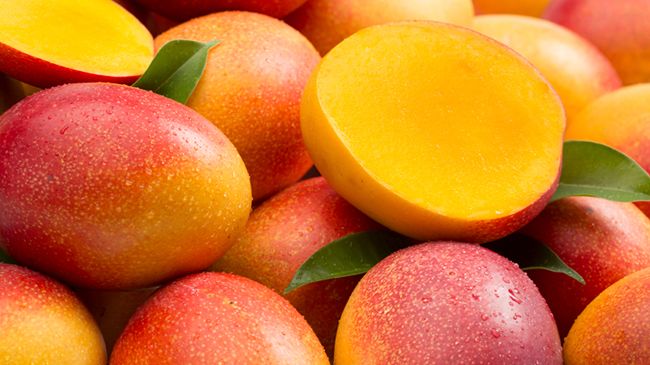 Mango, which encourages good hair and skin, is rich in vitamin C. In addition, mango is a good source of vitamin A, which stimulates hair growth and sebum production, a liquid that helps moisturize the scalp to preserve healthy hair. Mango, in addition to vitamins A and C, is rich in polyphenols that act as antioxidants. These antioxidants help protect hair follicles against damage from oxidative stress.
15. Hibiscus Hair Mask: Nourished, Shiny & Strong Hair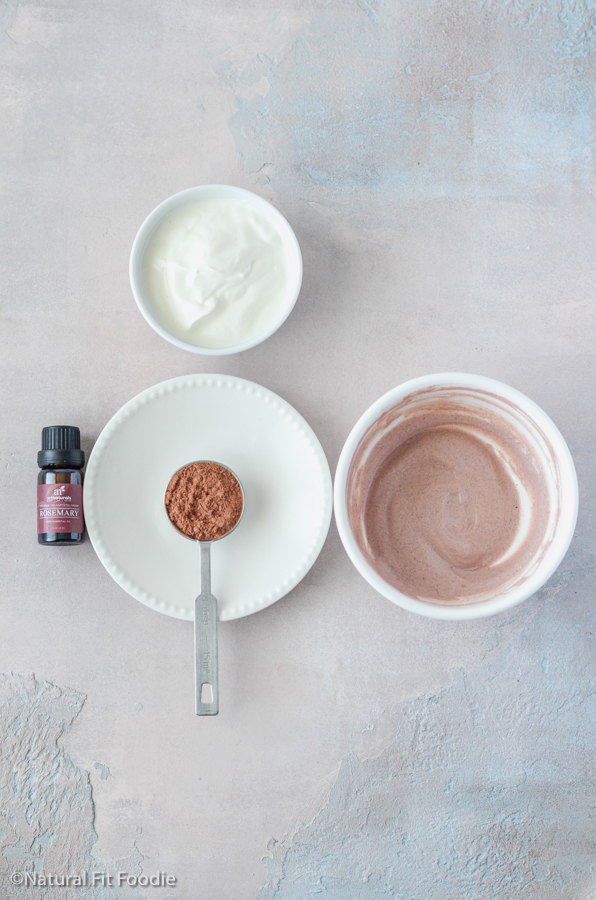 Did you know that the brightly colored blooms of hibiscus will do some incredible stuff for your hair in addition to making your garden look lovely? The growth of thicker and stronger hair may be promoted by hibiscus flowers. Not just that, the powder made from sun-dried flowers can also substantially eliminate split ends, control dandruff, and reduce hair loss.
What do you think about these DIY hair treatment recipes? Did you find something for your hair? Leave a comment below!