Happiness is….a good hair day. A boost of confidence with "I can conquer the world" attitude. However, not all of us have the time or money to go to the hairstylist every time our hair gets messy. Instead, we learn how to tidy up and style our hair. There's always a solution if we put an effort into it, right?
Braids are always a great solution, especially for those with long, wavy, and curly hair. Your hair will stay in one place, and you have one less problem to worry about in the morning when you rush to work. So, what are you waiting for? Pun an effort into your hair and make some braids. A good hairstyle is a crown you get to wear every day.
Here are 15 braid ideas for you to try out. Follow the tutorials and experiment with your hair. Life is too short to have boring hair!
1. Pull-Through Braid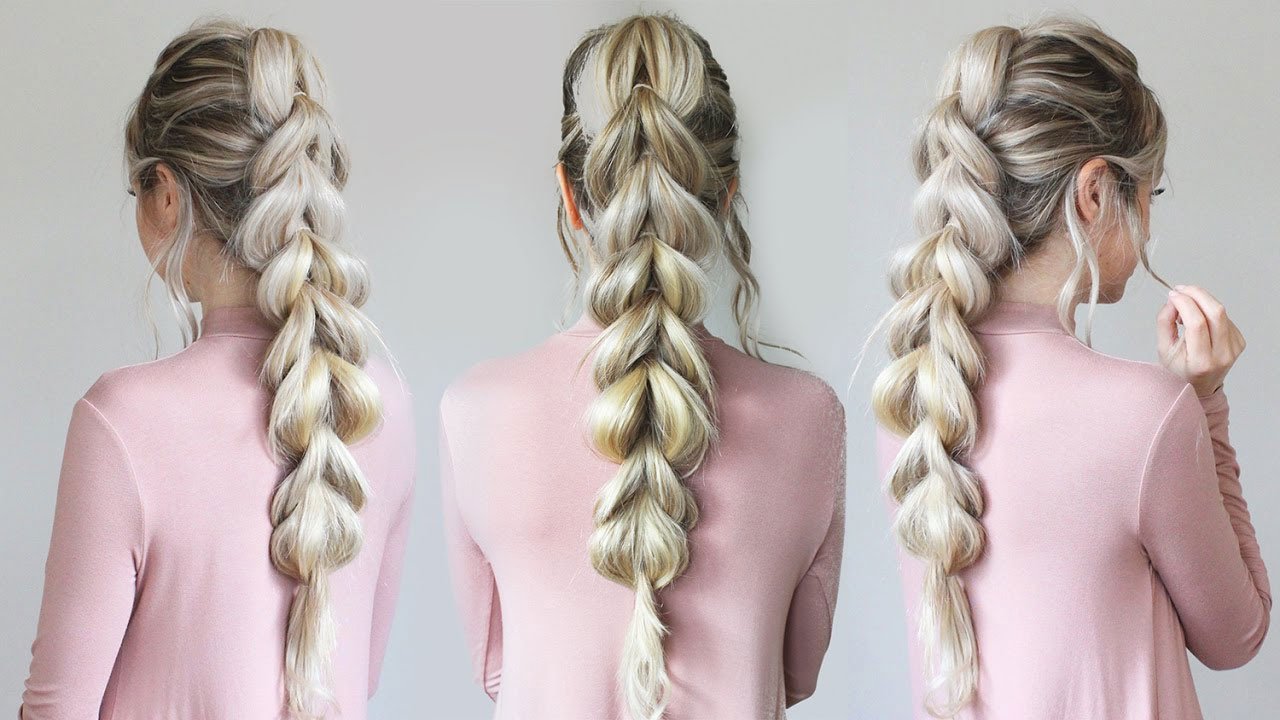 We present to your our first tutorial, a pull-through hair. This is a very interesting hairstyle. Even though it looks complicated to do, it's not, we promise. Just follow the tutorial and you'll get the hang of it. Your hair will look magnificent.
2. Dutch Braid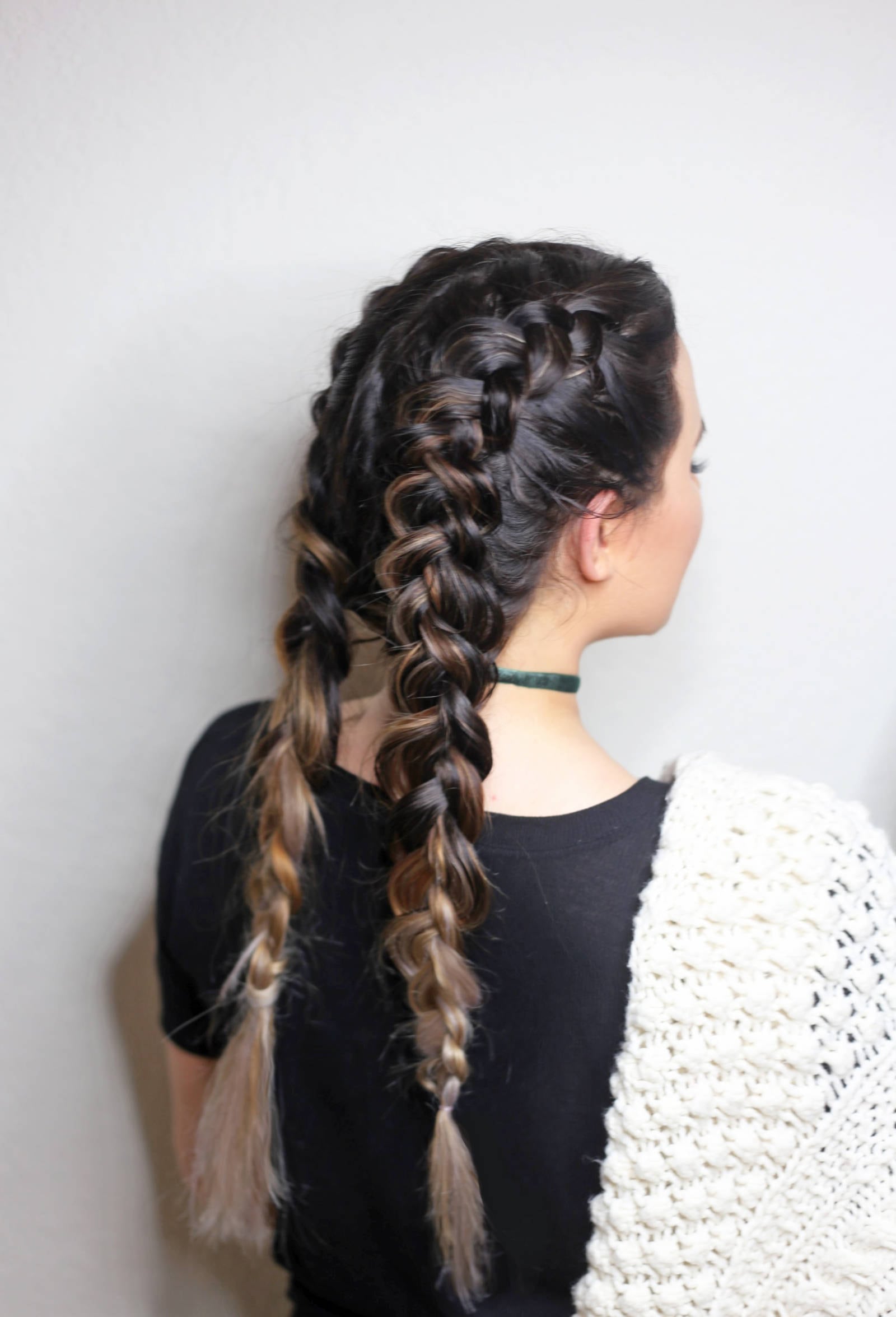 Duch braids…such a timeless classic. They look so good, doesn't matter if you have curly, straight, long or short hair. Do you think they are challenging to do? Well, go to the mirror and give it a try. Rehearse the steps carefully, and after that, you'll be making them as easy as 1,2,3.
3.  Faux Fishtail Braid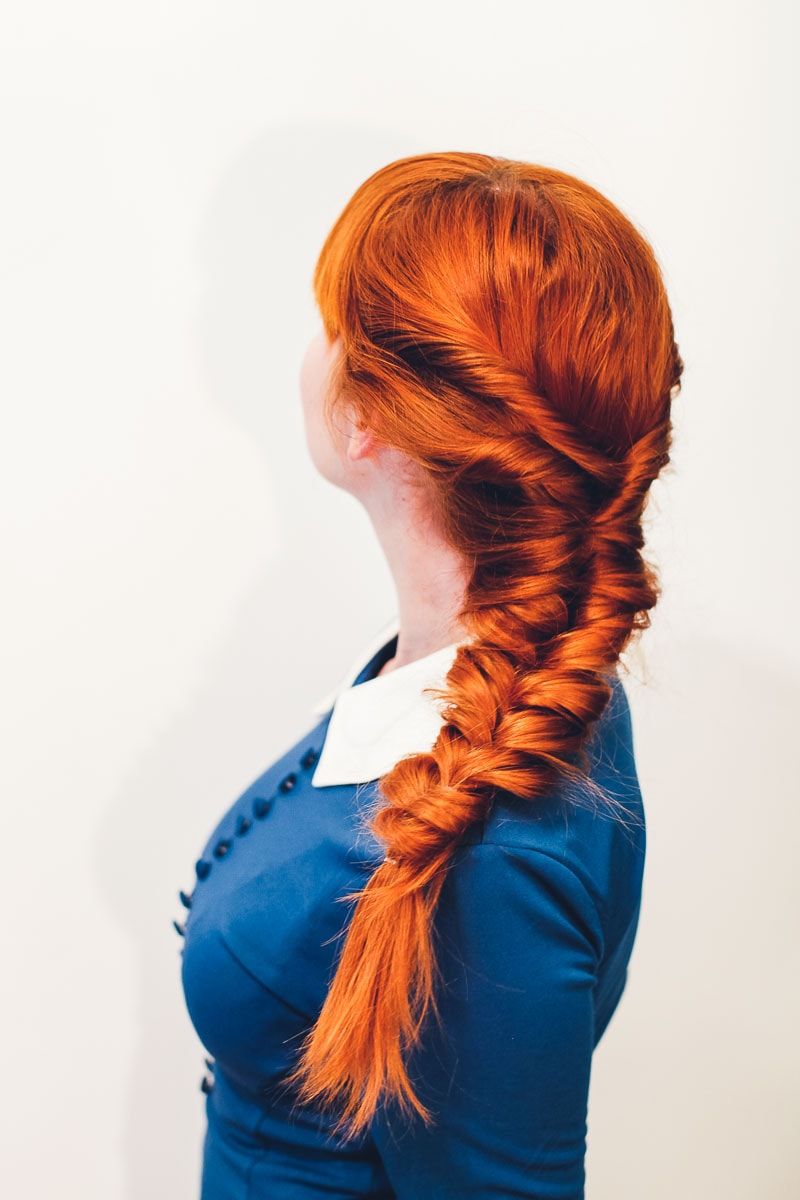 Fishtail braids are so trendy these days. And this kind of fishtail braid is the perfect one. Messy, but luxuriant. And it so easy to do. Don't worry, we have a tutorial for you. Follow the link and try this chick hairstyle.
4. French Ladder Braid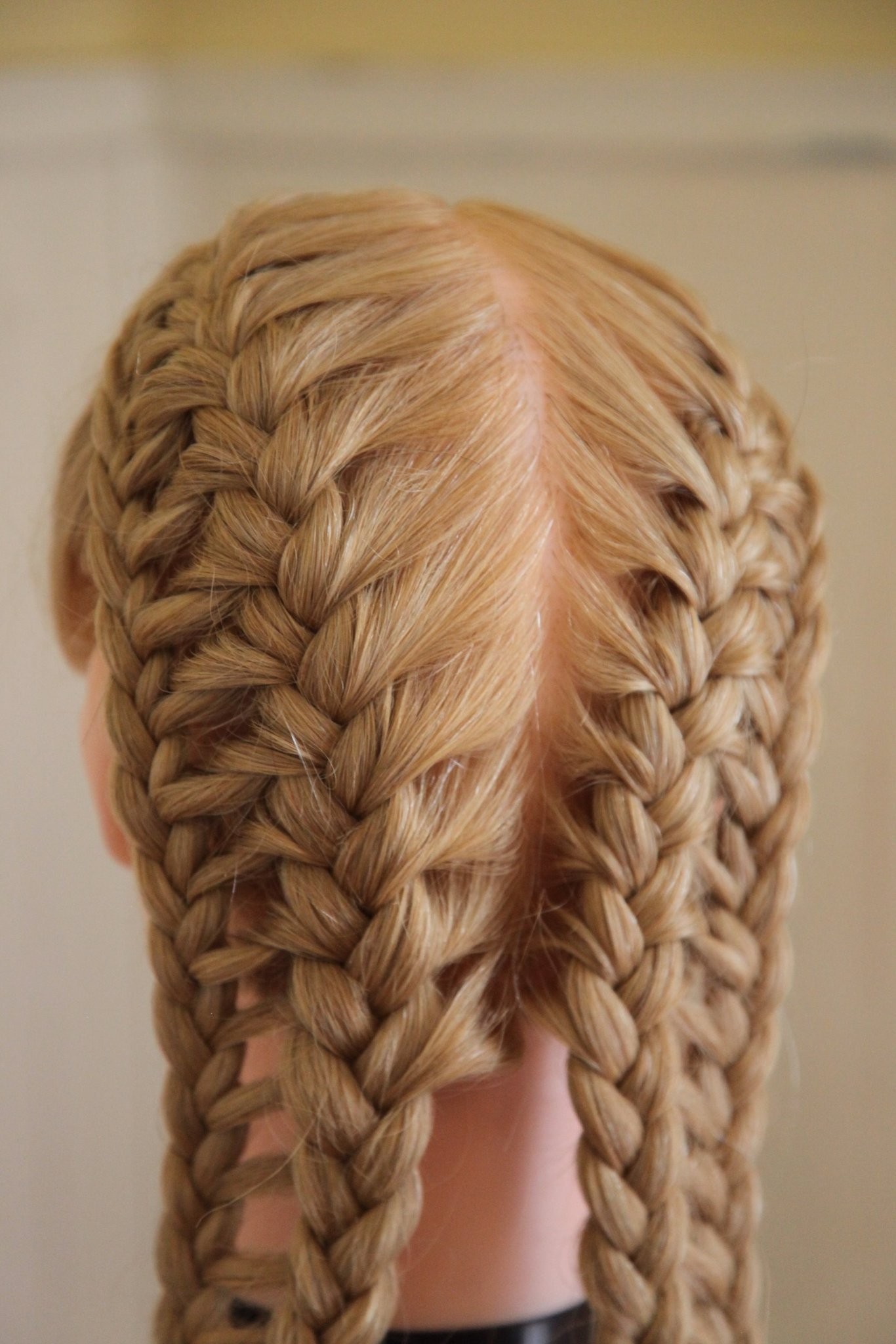 Here's another idea for you to try out. They are so beautiful, it's a shame not to try them out. You can achieve this look if you know the basic techniques of a French braid. So, go ahead and try them, we know they are irresistible.
5. Infinity Braid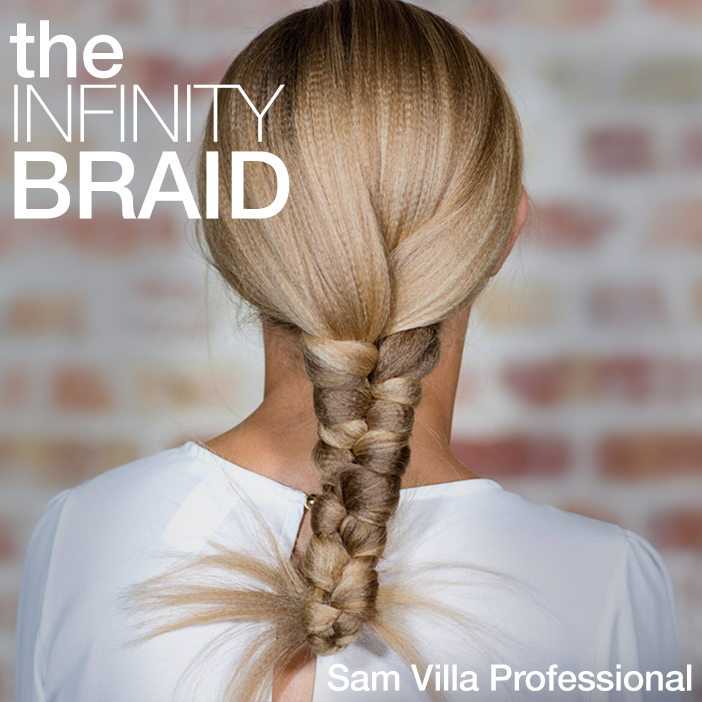 This is such an easy and simple way to style your hair. Everyone can achieve this look. What's great about it is that you can create it with layered hair too! Follow the tutorial and make this dreamy look!
6. Twisted Crown Braid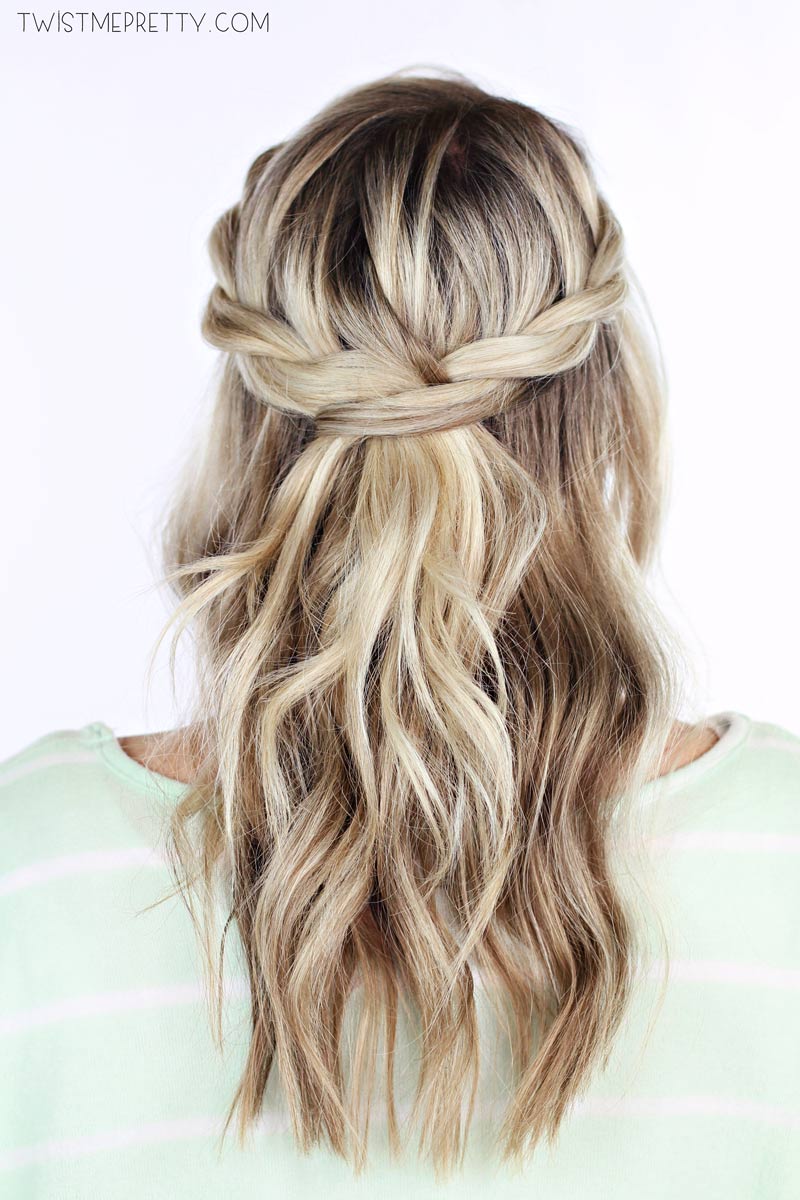 A great way to style your hair, especially when you want to leave it down, but don't want to get all messy and into your face. This hairstyle is very easy to do. It will look great on you, a propper fairy-like vibes!
7. Front Row Braid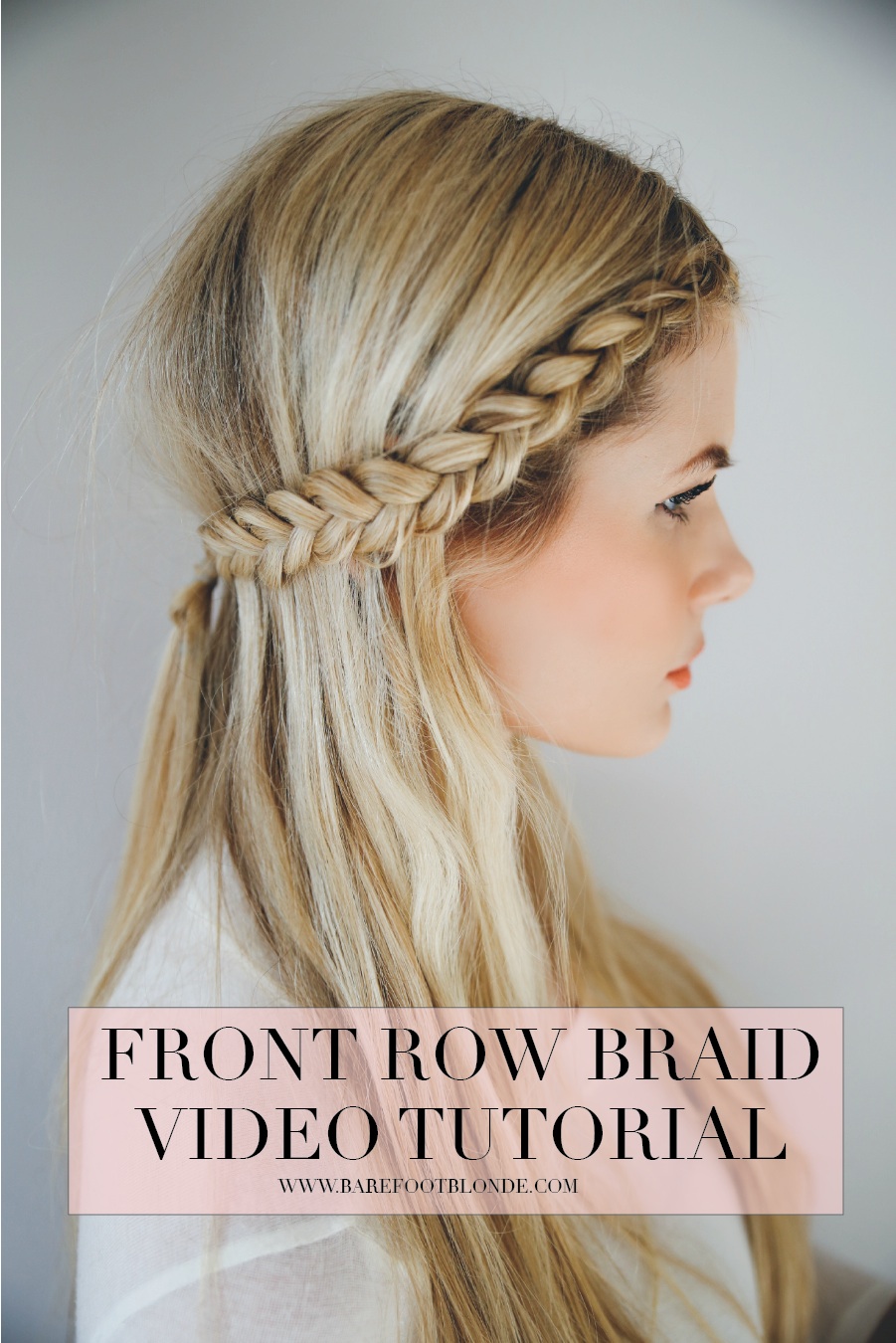 This trend looks so good, right? Such a creative way of braiding your hair. And you'll make it in no time. If you follow the link, you'll see a video that explains all of the steps for creating this look. Have fun braiding, and enjoy this gorgeous look.
8. Half Halo Braid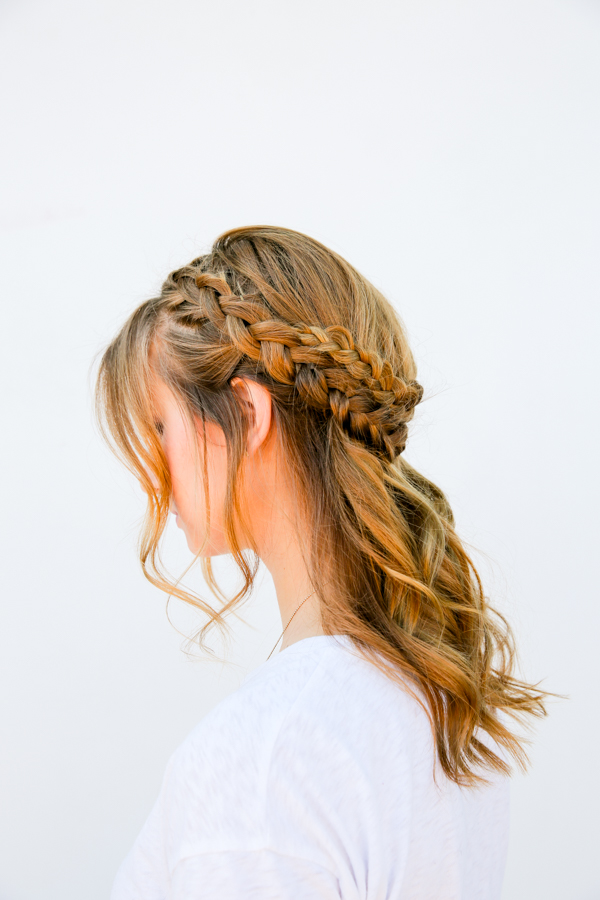 Make this adorable hairstyle in less than 10 minutes. The steps are very simple, and the look is drop-dead gorgeous. Why go to the hairstylist when you can achieve something beautiful like this? Happy braiding!
9. Waterfall Mermaid Braid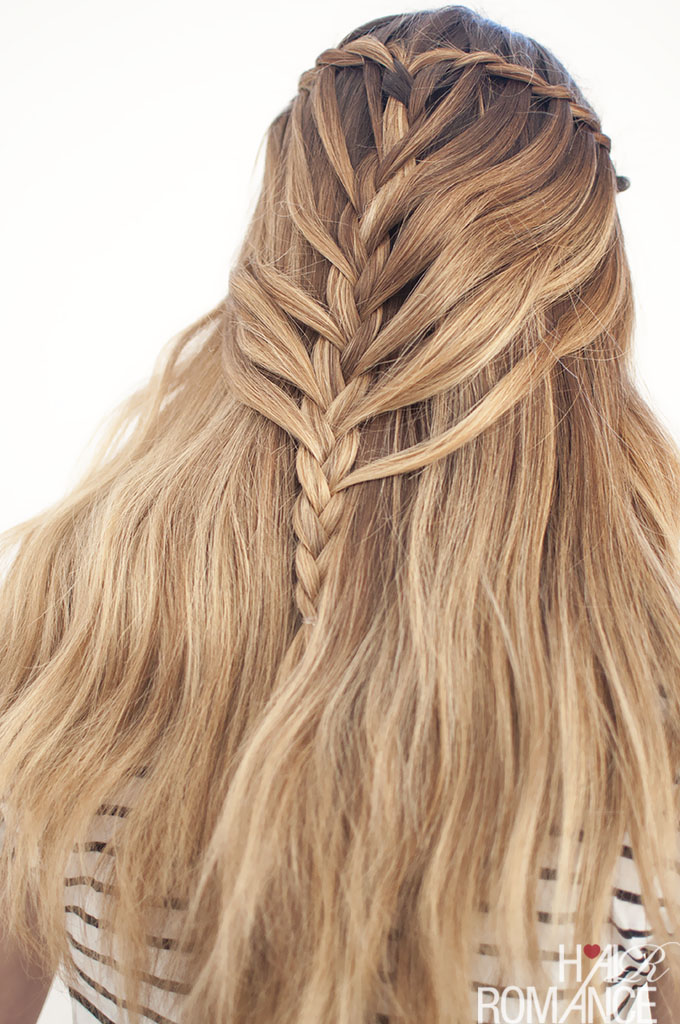 Such a fairy-tale-like braid look, right? Your hair will really look like a mermaid's hair. Looks a bit confusing? Don't worry. With a little practice and right steps, you'll learn how to do it.  And all of the right steps are right there on that link. Follow the instructions and have fun creating this unique look!
10. Box Braids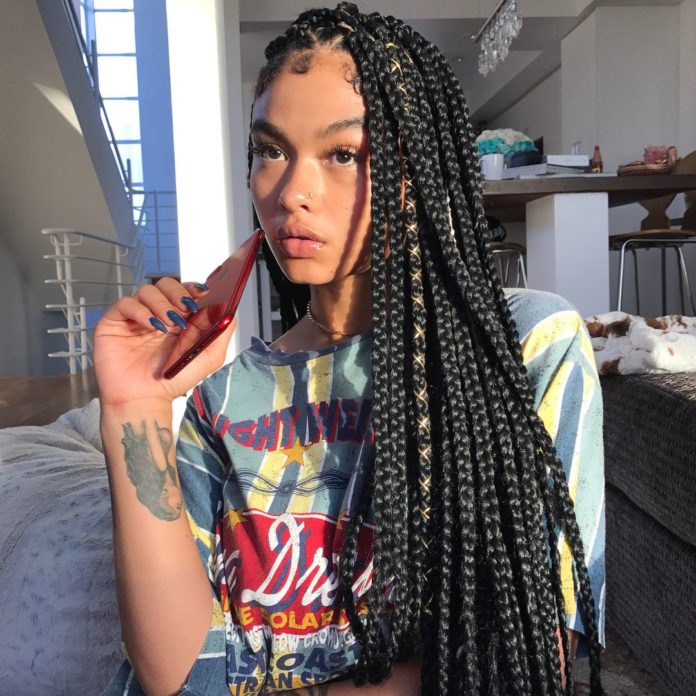 Another classic one that never goes out of style. These braids vary in length, accessories, thickness, and coloring. You can style them however you want, and you'll still look magnificent. You'll wear a bold crown on your head. These braids are little bit challenging to do them on yourself, but you can still learn the steps and make them on your friends or family.
11. Braided Ponytail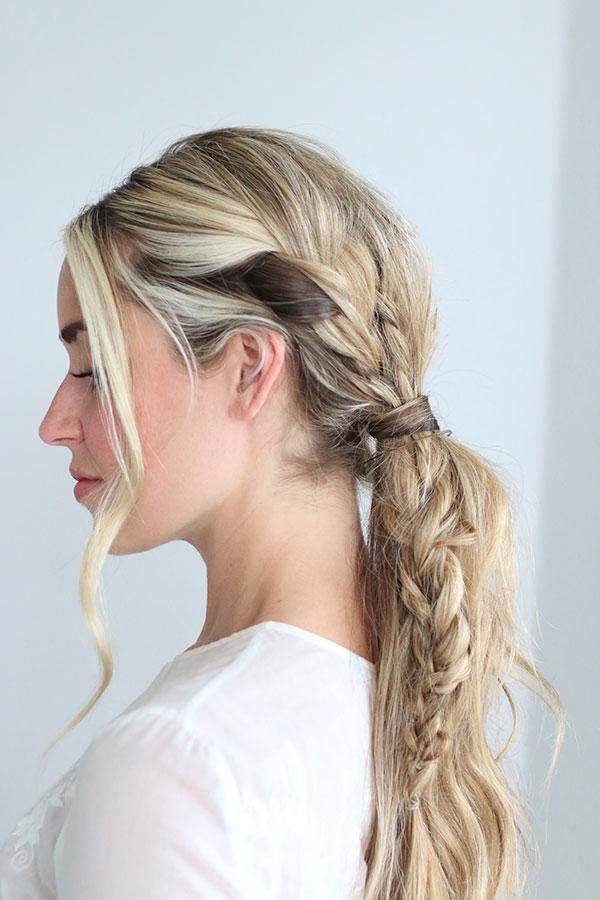 This is a quick step-by-step tutorial for a nicely done braided ponytail. This is perfect for a busy morning when you want something more creative than a regular ponytail. You'll feel and look unique. Check it out!
12. Cornrow Braids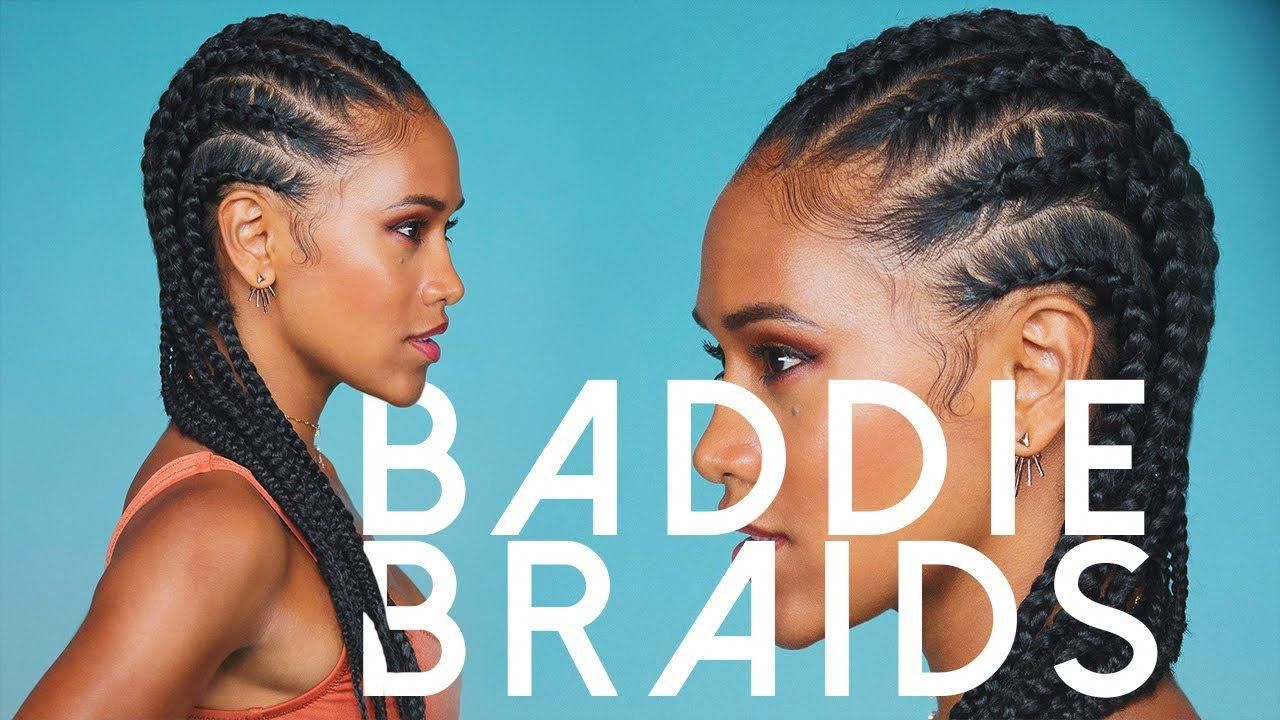 Here's an idea for you that never goes out of style. Trendy, but yet comfortable. You can wear these braids for days, even weeks. Follow the link to see the steps for these cornrow braids. You can even add extensions if you want longer braids. Nevertheless, the final result looks great on every type of hair, long or short.
13. Boho Braid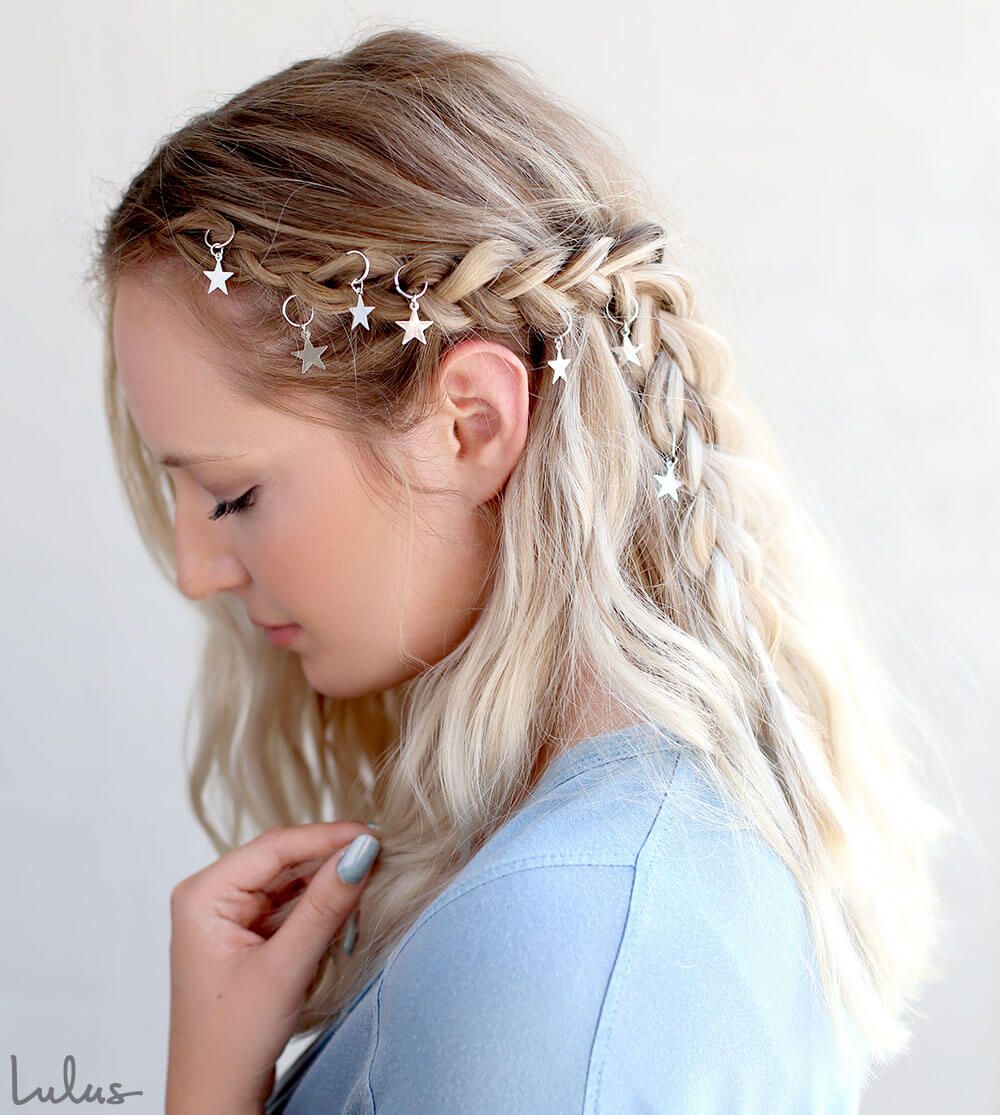 How cute is this look? And it's super-easy to do. It is done in a matter of minutes and the final look is marvelous. Perfect for celebrations, festivals, and parties. And the stars are a cute accessory that will spice up your braids.
14. Pipe Braid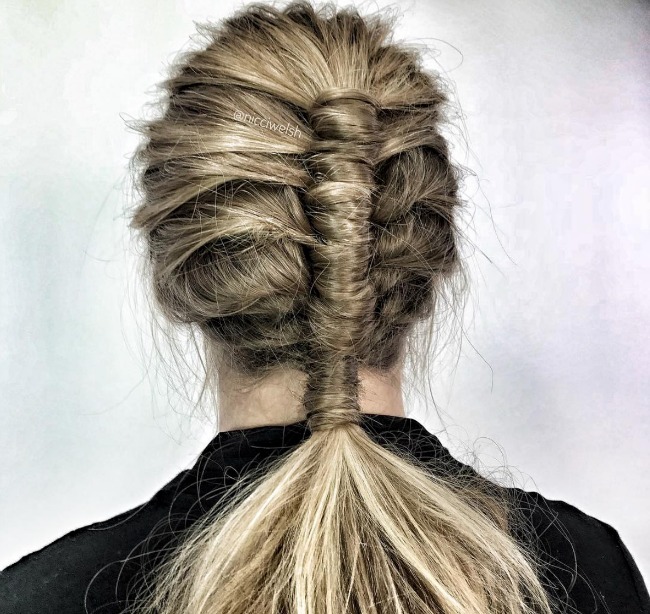 A super-fun way to tidy up your messy hair. It looks so good. A great way to keep your hair off your face and neck during the hot summer days. But when you think about it, this hairstyle is "the bomb" for every season. See the tutorial and learn how to style your hair like a professional. And it's not that complicated to do. Good luck!
15. Pierced Dutch Braids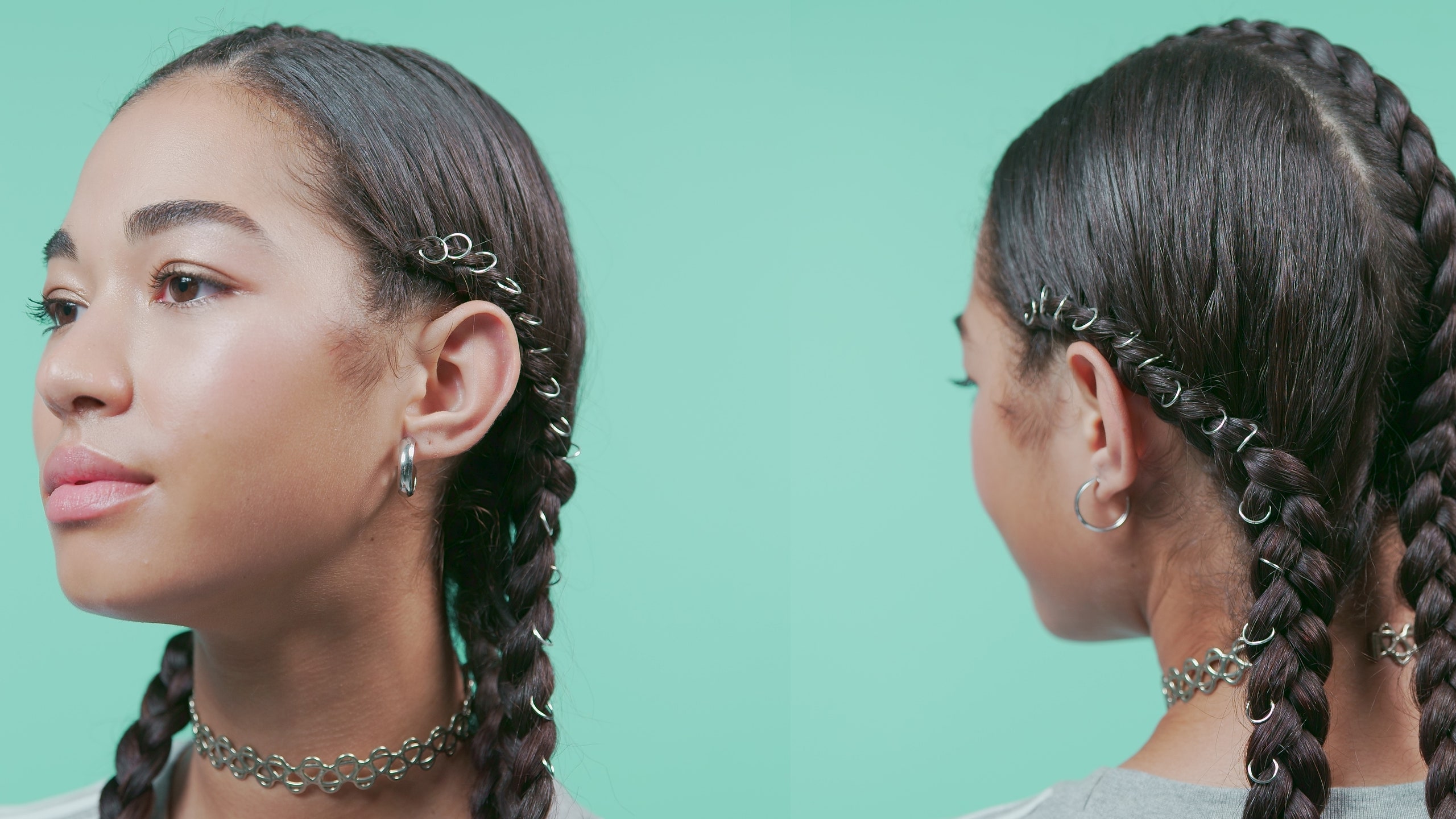 Feeling tired of constantly styling your hair that lasts for hardly a day? Well, here's an idea for you. A creative and edgy way to braid up your hair. Everything will stay in its place, and you'll look fresher than ever! You won't believe how easy they are to do. You will look great, with a perfect hairstyle that awaits to be shown to the world. Go to the link and learn how to do these pierced dutch braids. Have fun!
Braids are always the right solution for styling your hair. Their trendiness is everlasting, the final look is astonishing and you face and neck won't be bothered. With these tutorials, you'll become a professional hairstylist, that's for sure. So which ones did you like the most (if not all of them)? Leave a comment below and let us know!