Pretty much the best part of Christmas is cookies, right? There's always an excuse to whip up a batch of cookies during the holidays, whether you're baking them for a wedding, Santa, or just a cozy night by the fireplace. Everybody loves to cuddle up by the fireplace with hot cocoa in one hand and a freshly-baked cookie in another.
It's all about finding the right recipe, whether you go right for chocolate or you're more of a ginger snap fan. There's a Christmas cookie for everyone. Do you want cookie recipes that are even easier? Make your holiday plans the most indulgent yet by trying out these simple and delicious cookies, ranging from 30-minute classics to complex cookie swap showstoppers. If you want super-sweet or a touch of ginger, there is a special Christmas cookie recipe out there for you. Sugar cookies allow you to cook and decorate according to your time schedule, save room in the oven for no-bake cookies, and it may not be easier to make snowball cookies.
Below, we selected some of the best Christmas cookies ideas for you. So, fire up your oven and prepare to spread a little holiday cheer everywhere you go.
1. Chocolate and Peppermint Stars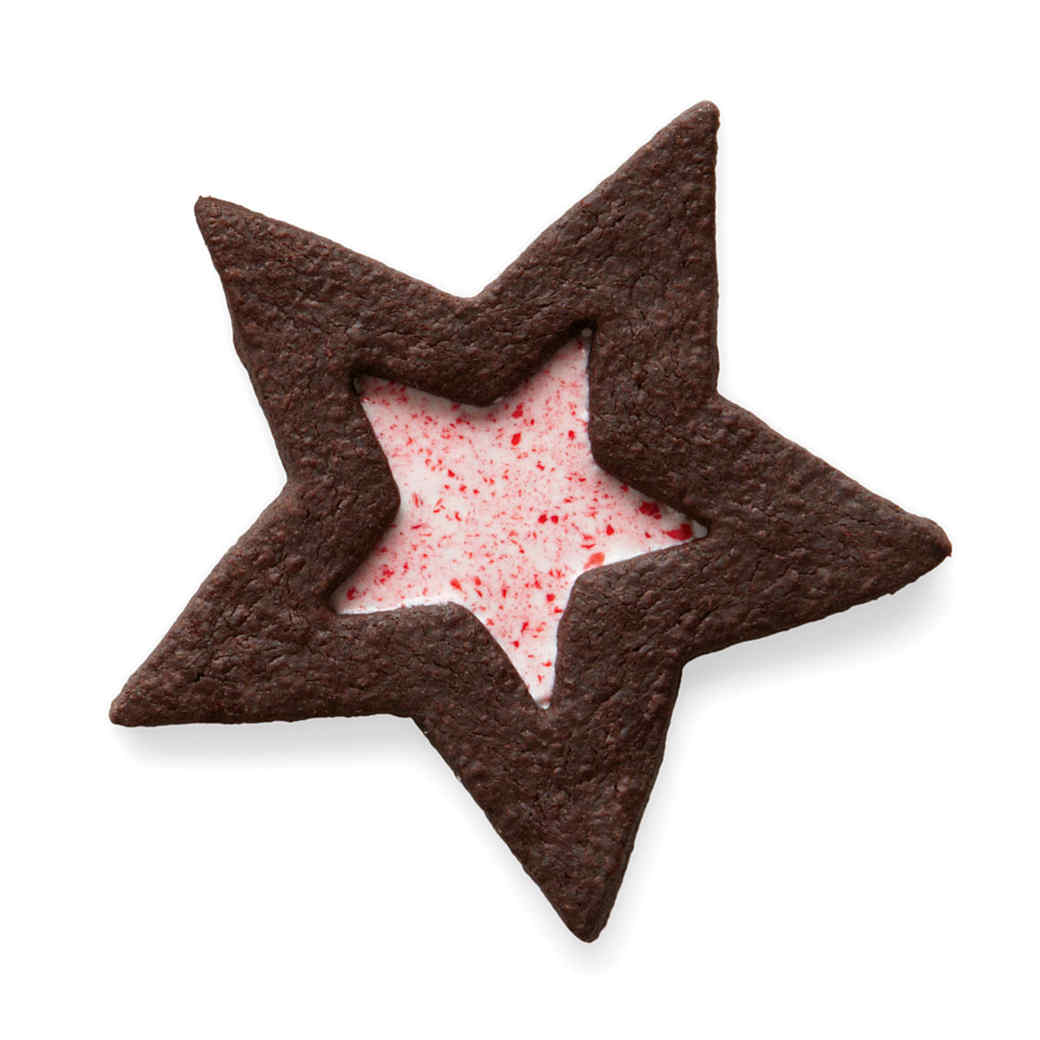 This is the one for you if you've been hunting for a chocolate sugar cookie that doesn't wimp out, offering the dark chocolate hit that you crave. Along with a festive sprinkle of crushed candy canes, the thin layer of molten bittersweet chocolate just improves the depth of taste found in the rich brown color of the cookie.
2. Jam Sandwich Cookies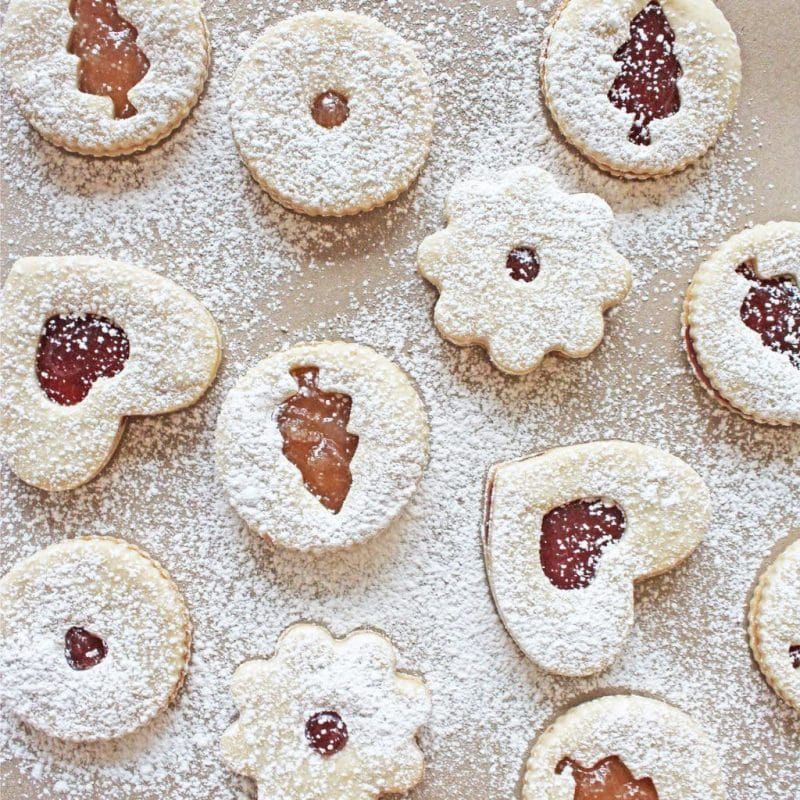 It wouldn't be Christmas without Jam Sandwich Cookies. Strawberry jam (or any other jam) sandwiched between two buttery cookies is simply delicious for Christmas. The cookies are your standard butter cookies, but they are fun because of the shapes in the middle made with mini cookie cutters for the jam to peek through. Just make sure that you have cut out only the top cookie so that the jam stays inside.
3. Peanut Butter Snowballs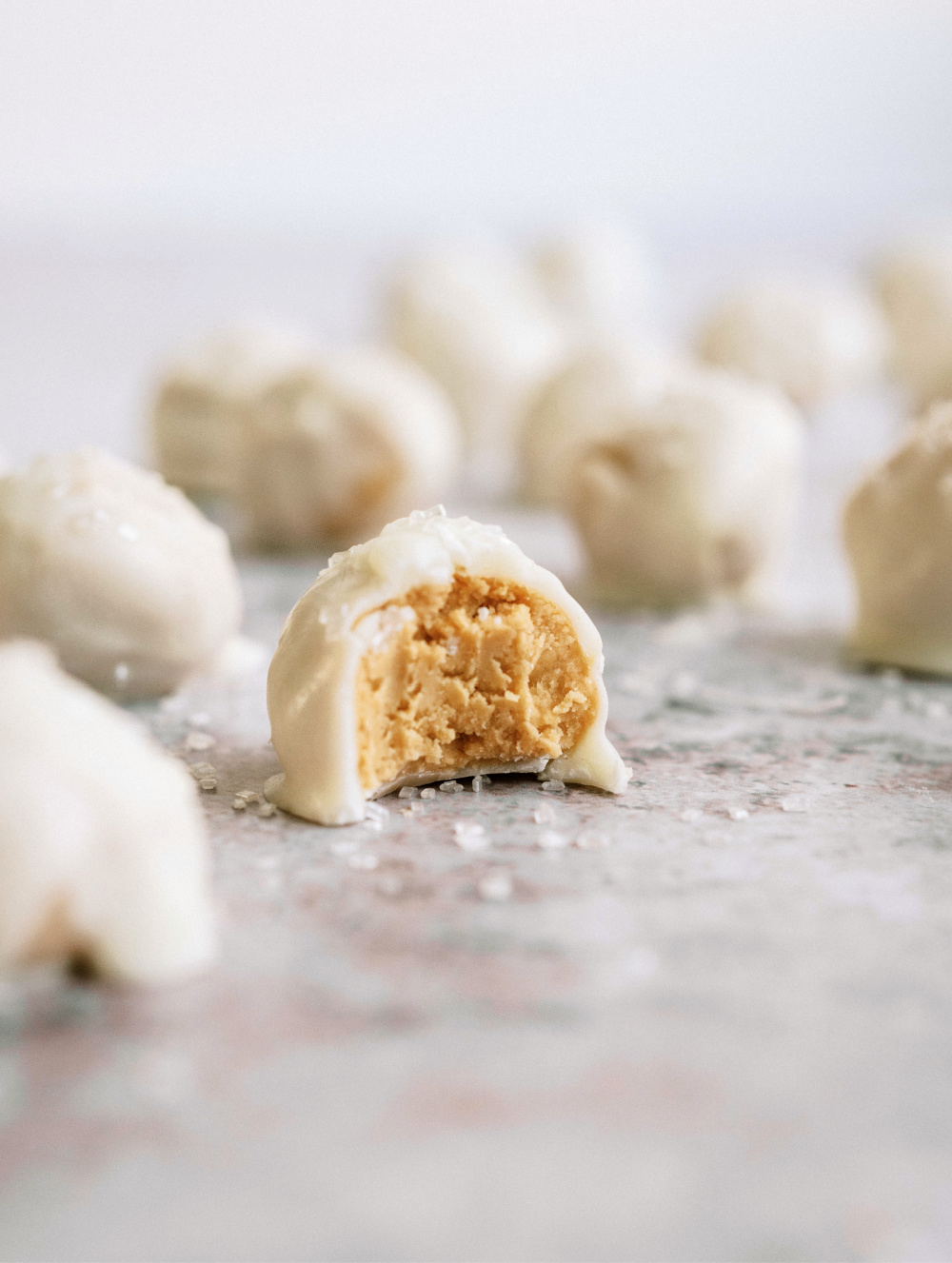 If you love peanut butter, these white chocolate covered Peanut Butter Snowballs will be your new easy treat! Actually, they're homemade truffles, which are a hit at every Christmas party. They taste like homemade cookies, but they're a fourth of the job. You're going to love them. 
4. Keto Cut Out Sugar Cookies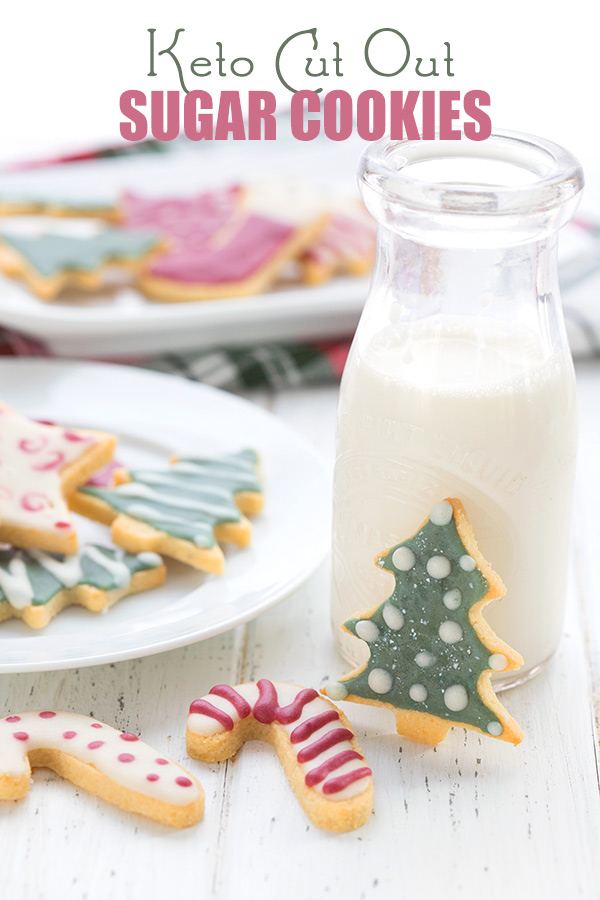 Keto is one of the most popular diets these days. So, if you are a keto follower, here is the perfect recipe for the perfect Christmas cookies. It is actually the traditional Christmas cookie dough, but except that the regular flour is swept with coconut flour. The icing is completely keto, so you can enjoy the perfect taste without any guilt.
5. Raspberry Pistachio Thumbprints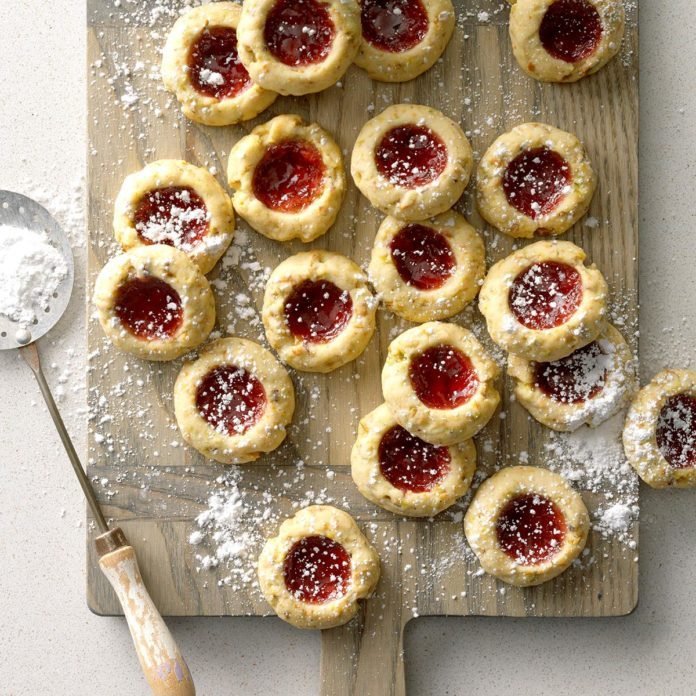 Thumbprint cookies, particularly this updated version with pistachios, are a Christmas classic. Not only are the rich buttery bites tasty, but they are also pretty enough to send as gifts. They are so sweet, they are so easy to make, they come out soft, they melt in your mouth. To enjoy them even more, use your favorite jam instead of raspberry jam.
6. Easy Christmas Crack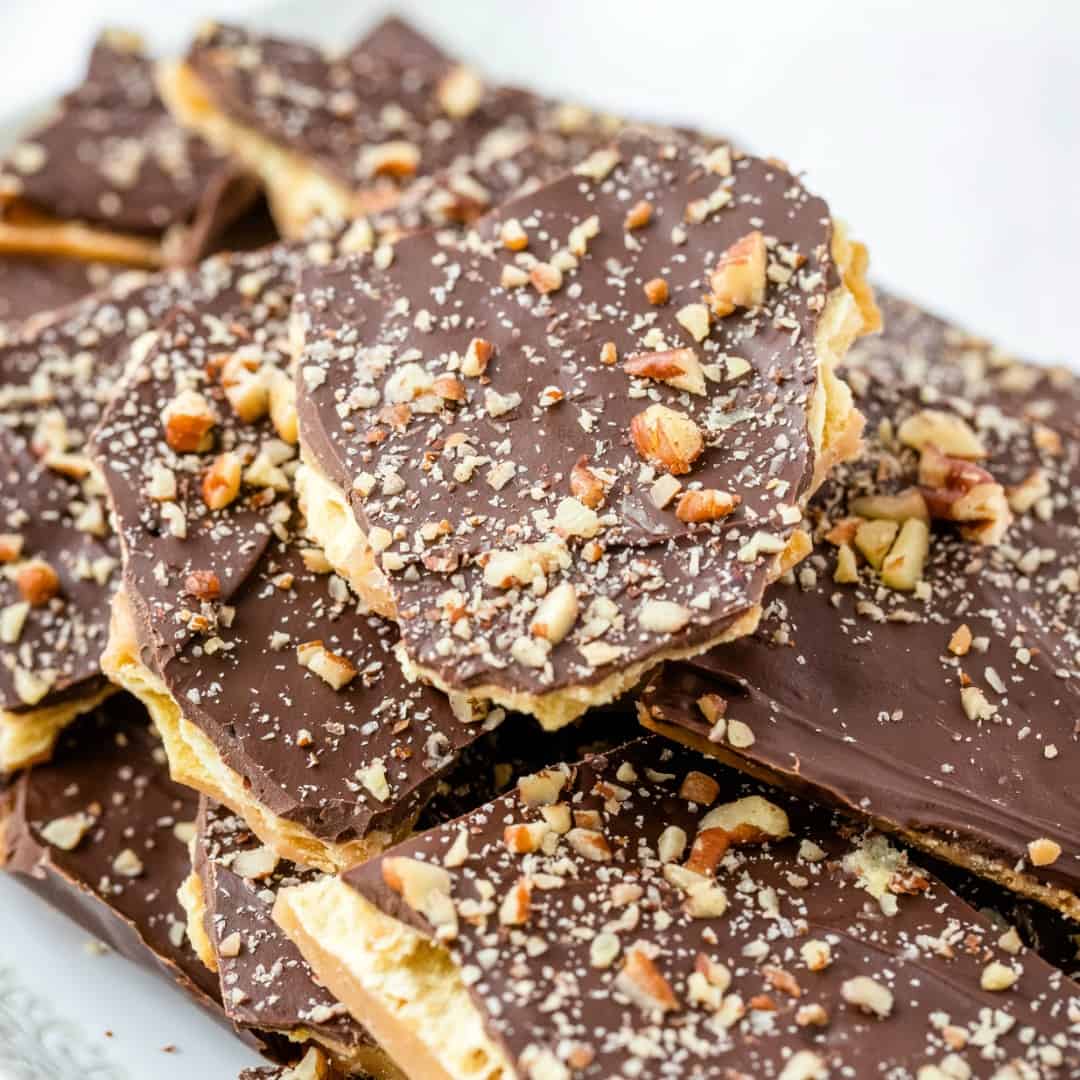 Christmas crack is a soft toffee that is sandwiched between chocolate and crackers. When you do not want to get too busy with baking or making a lot of components from scratch, it is a life hack way of making a salty-sweet treat. It's a present wrapped in foil and red ribbon you swore to share with housemates, but really just selfishly snack on it for the next 24-48 hours. There is practically no way to stop eating as much of it as you can.
7. Red Velvet Cupcakes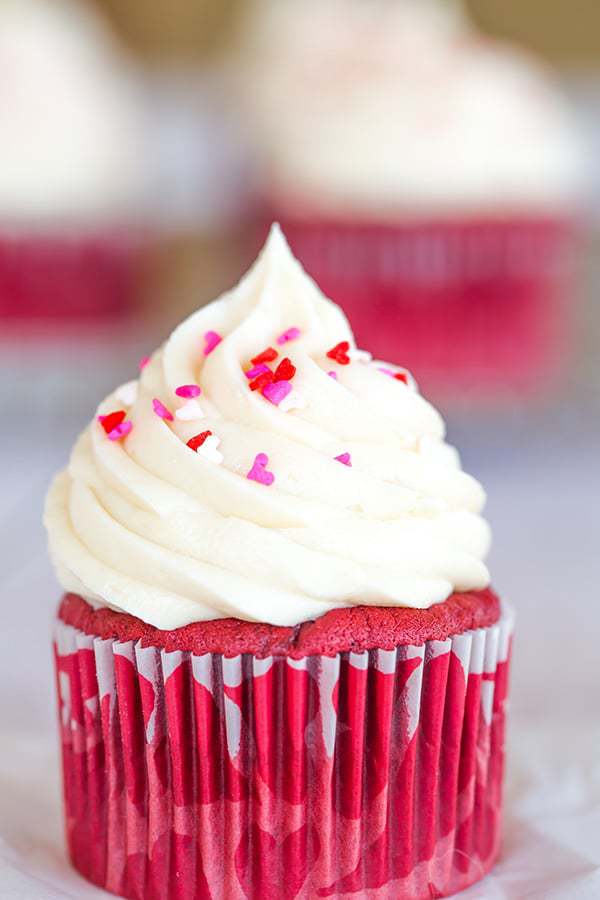 Red is the color of Christmas. So, the red velvet cake is never mistaken for a Christmas cake. But this year, we show you a twist to the original recipe in the tiny form of a cupcake. The cream cheese frosting only makes it more fluffy, moist, and gorgeous. The sprinkles on top make it the greatest Christmas cupcake there is.
8. Santa's Hot Cocoa Pudding Shots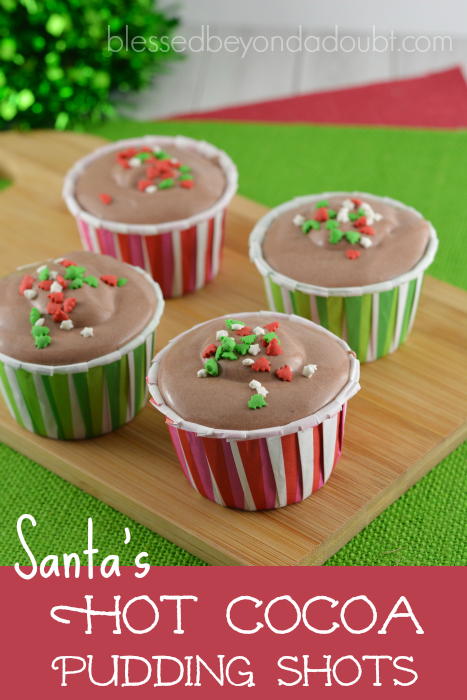 This recipe is usually mistaken for a cocktail, but it's actually an adult version of a chocolate pudding. It is a pudding base enriched with Irish cream and then put in the freezer to stiffen. It is served at kids' parties for the parents, or as a device at other regular Christmas parties. It is charming and hot, so you better enjoy it while you can.
9. Santa's Cheese Hat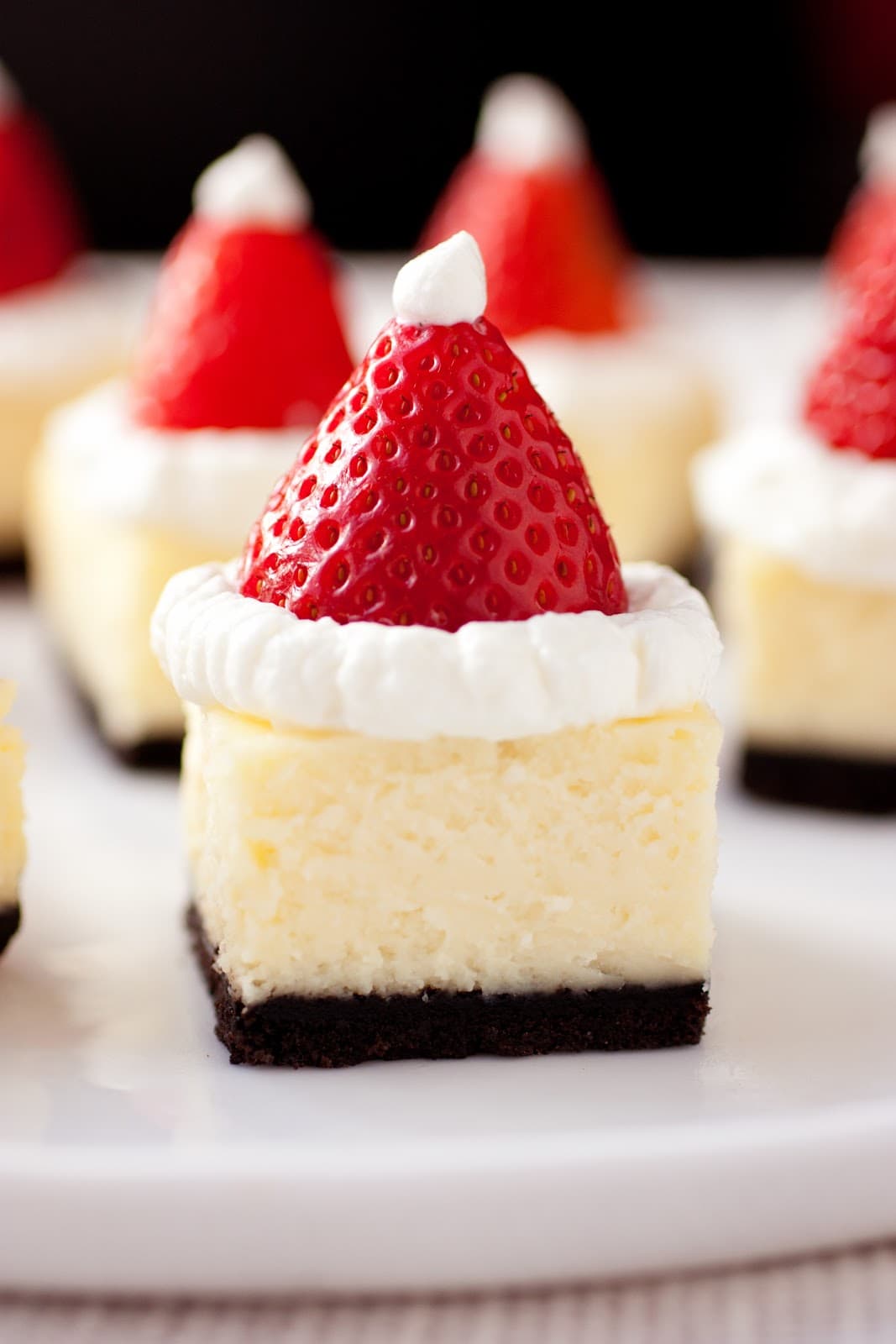 Cheesecake is always a great option. This time let's give it a go with these cute Santa's cheese hats. It is an oreo crust covered with a variety of your favorite cheesecake and topped with whipped cream and a strawberry as Santa's hat. It is yummy and cool, and everyone will love it no matter what.
10. Wilton Cookies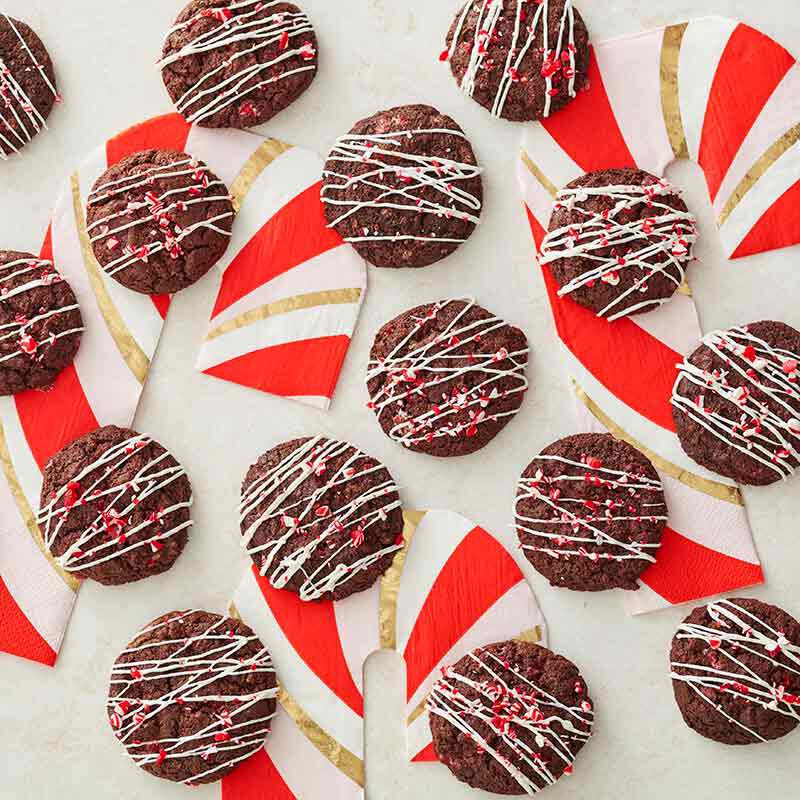 All chocolate peppermint cookies go perfectly with a cup of warm cocoa, but these Wilton cookies are perfect ones. We named them Wilton because they have their peppermint extract in the recipe. Also, they are a great addition to your Christmas table. Drizzled with melted white chocolate and topped with crunched candy canes, they are the best chocolate crunch cookies you have tasted this year. Do not forget to leave some for Santa!
11. White Chocolate Christmas Crack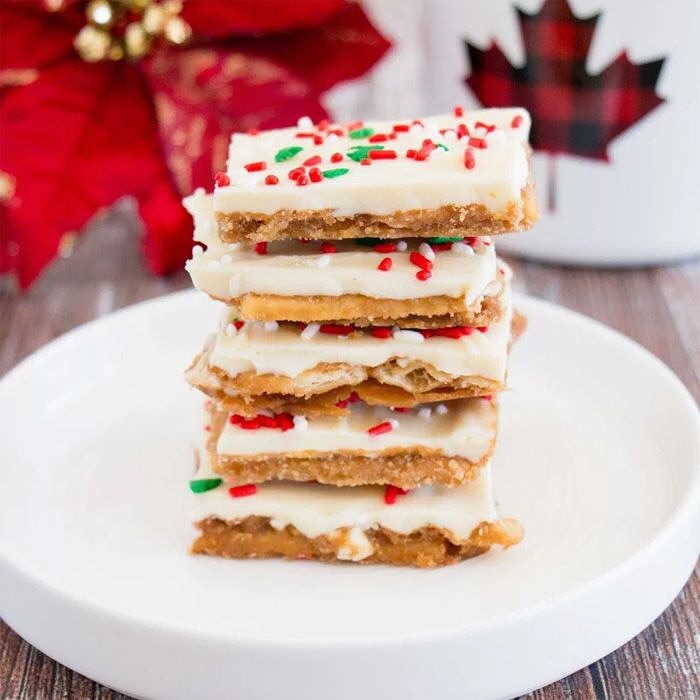 For those of you who love white chocolate, here is a perfect recipe. You still get all the deliciousness of the saltine cracker toffee, but now it's topped with white chocolate's smoother taste. Soft and crispy saltine crackers all make this little treat totally addictive, surrounded by a buttery toffee and topped with smooth white chocolate! You can not eat only one.
12. Italian Fig Cookies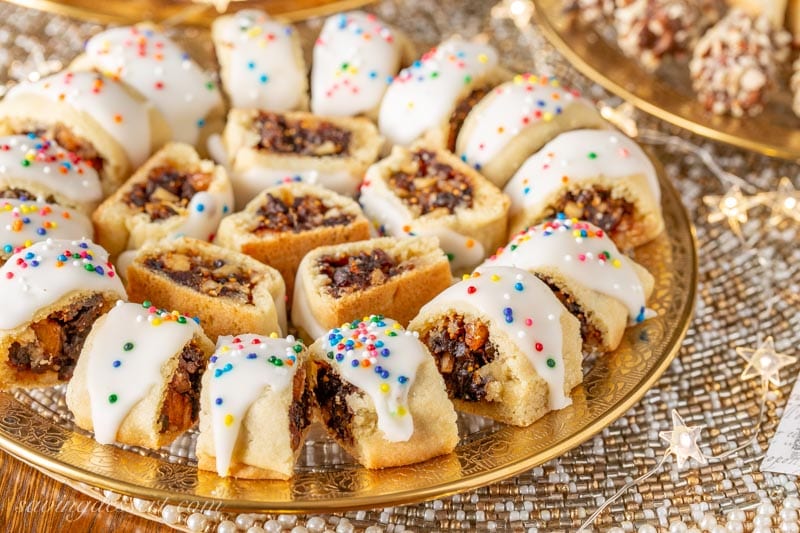 A few of the names of this deliciously wet, tender, and sweet, fruit-filled cookie are Italian Fig Cookies, Cucidati, Sicilian Fig Cookies, or Christmas Fig Cookies. The special and richly spiced filling with notes of citrus from fresh orange juice and lemon zest is wrapped inside a buttery sugar cookie dough. When baked, it is cut in strips into individual cookies topped with a lemon glaze and regular holiday drizzles when cooled.
13. Cream Cheese Spritzers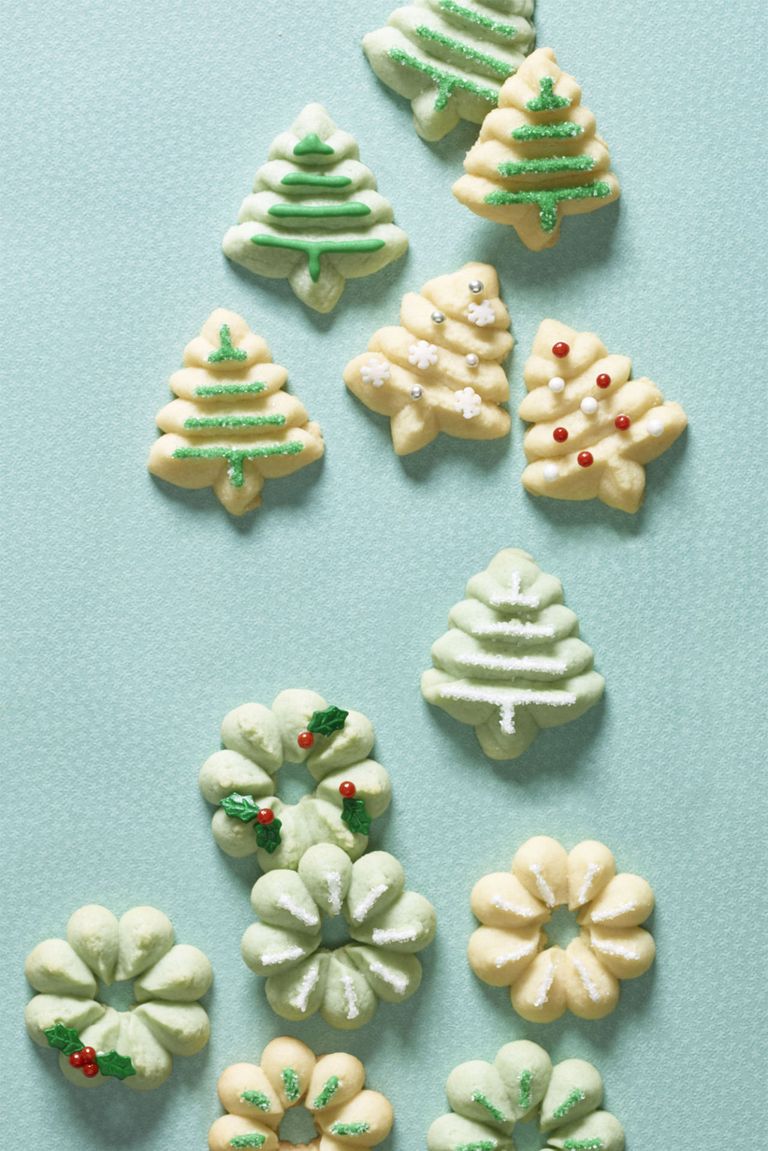 These cookies with cream cheese are very plain. Loads of butter, full-fat cream cheese, sugar, and flour. Add your own twist by sprinkling in some nutmeg to set them apart from the cookies you purchase at the grocery store. They're super fun cookies to make with your children due to the press and sprinkling on the sugar. Nibble them and enjoy the lovely evening as you sip on your own homemade egg nog.
14. Pecan Snowflakes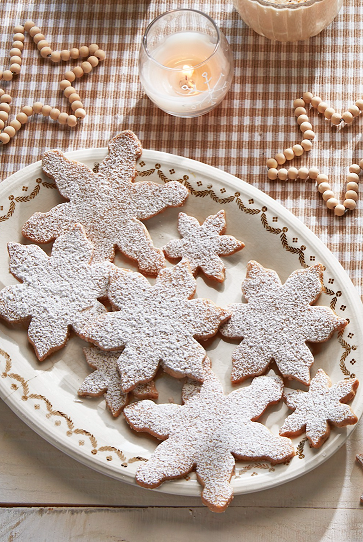 The thing about baking cookies, Christmas cookies, in particular, is that from the moment you bake them until the moment you enjoy them with your family, they are full of memories. Recollections of your childhood when you used to bake them with your mother and recollections of loved ones you enjoyed with them during the holidays. These quick cookies are buttery, nutty, and tasty. Use a fun snowflake cookie cutter to cut them out to be so gorgeous on our table this Christmas.
15. Vanilla Biscuits Christmas Cookies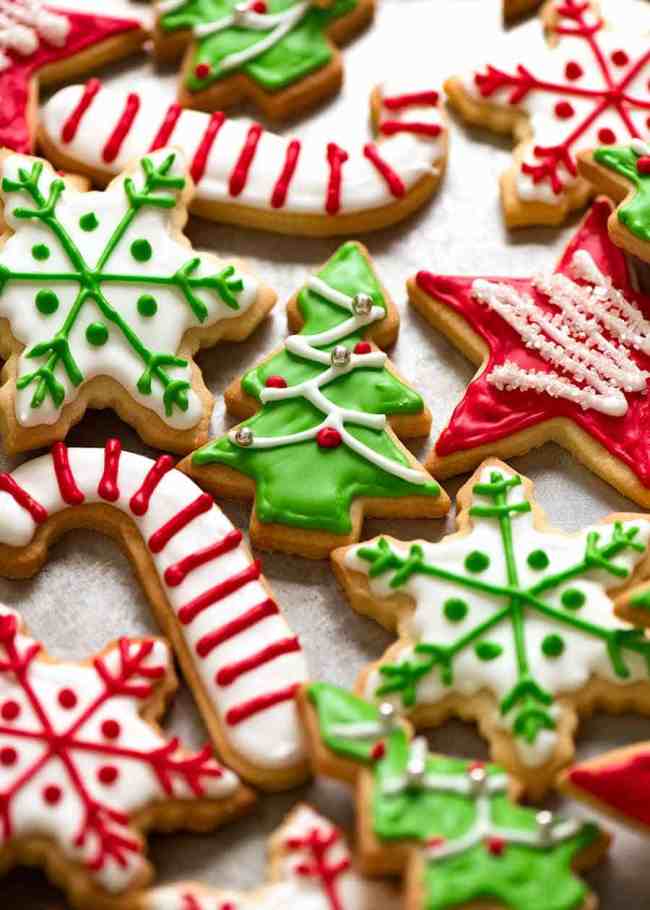 Simple vanilla cookies cut in Christmas shapes are maybe the perfect Christmas cookies for your Christmas feast. The good thing about them is that they are made with pantry staples, so you don't have to add them to your ever-increasing Christmas grocery shopping list! They don't need cooling, they are soft, flavored enough to serve plainly, and sweet enough. But if you're inclined to frost them, ice them away with your favorite icing. Make these for Santa, your family, or maybe for someone's gift.
Now that you have seen our recipes, get your oven going and let your imagination wild. Tell us what you did in the comments below.