Backyards are the place to spend quality time with your friends and family. A place to relax and listen to the beautiful sound of singing birds. A place of grilling burgers and playing catch with the dogs and taking a moment to lay on the grass and smell the flowers.
Backyard decorating is all about creating the right mellow atmosphere, a place where you can take a breath and let yourself go. And the perfect solution for creating that mood is, of course, lights. Not only do they provide safety after dark, but they also make it easier to maneuver around the house. They are a great accent feature, especially for lighting up interesting landscapes or architectural features.
There are all kinds of lighting features: path lighting, uplighting, string lights, downlighting, post cap lighting, you name it. And we've got it all! Here are 15 DIY lighting ideas for you to check out and hopefully use them in your backyards. Enjoy.
1. String Lights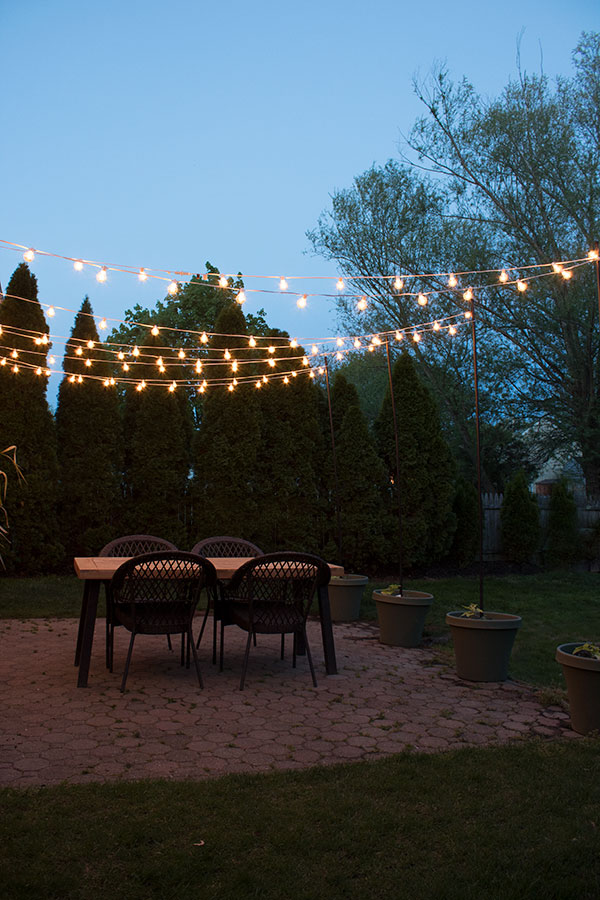 This is a great way to light up your backyard. These string lights create the perfect atmosphere for quality time with friends and family, proceeded with some tasty diner. Good lighting is one of the easiest ways to create ambiance and outdoor string lights are the perfect DIY project. Check out the link and see how easy it is to accomplish this cozy project.
2. Rope Path Light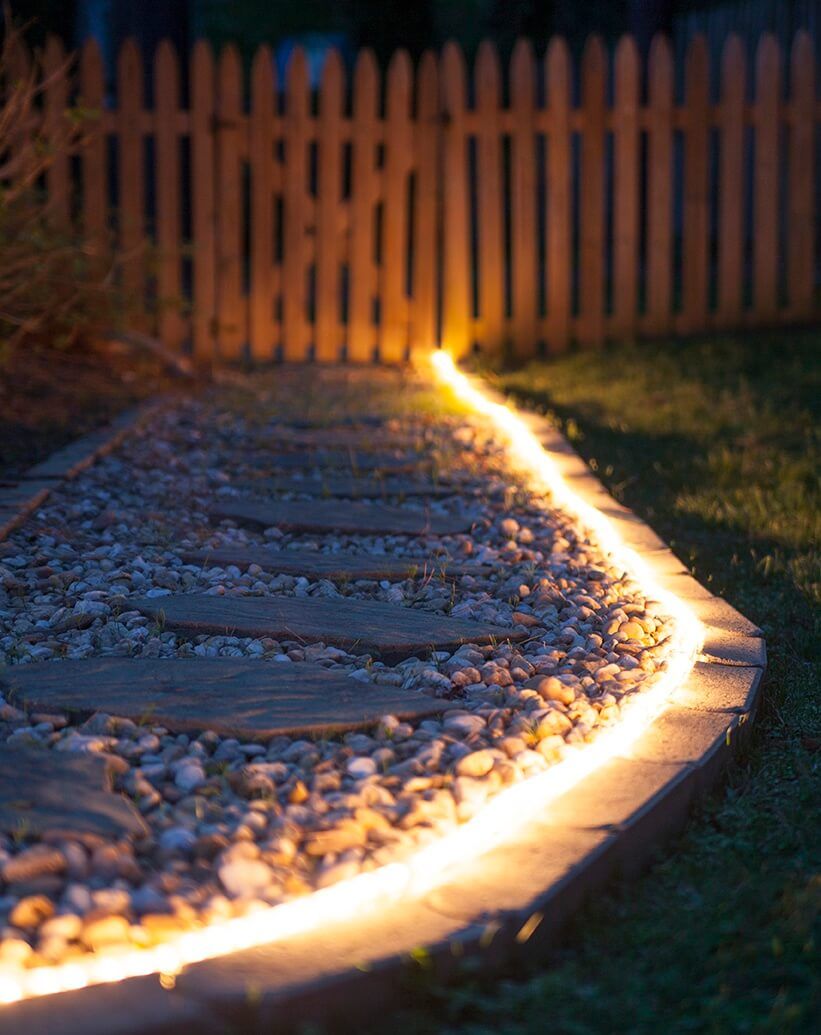 How magical is this DIY project? Not only that will light up the path, but it also sets a beautiful atmosphere for the whole backyard. Our advice is to pick a more neutral color for the rope lights because it blends in with the surroundings, and you can't notice them during the day. Pretty cool, right?
3. Tree Wrapped In String Lights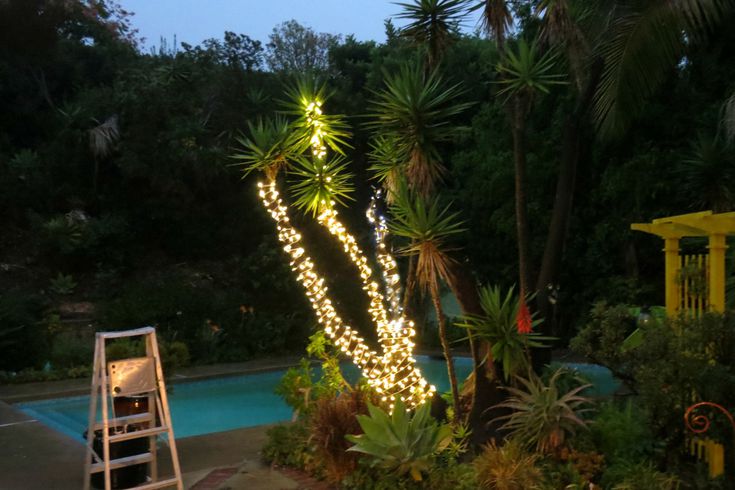 Trees decorated with string lights seem to be a great idea for your backyard, isn't it? There's nothing more pleasant than a magical outdoor space embellished with glittering lights. This is the easiest solution for lighting up your backyard. Just pick your favorite tree and start wrapping!
4. Solar Mason Jar Lights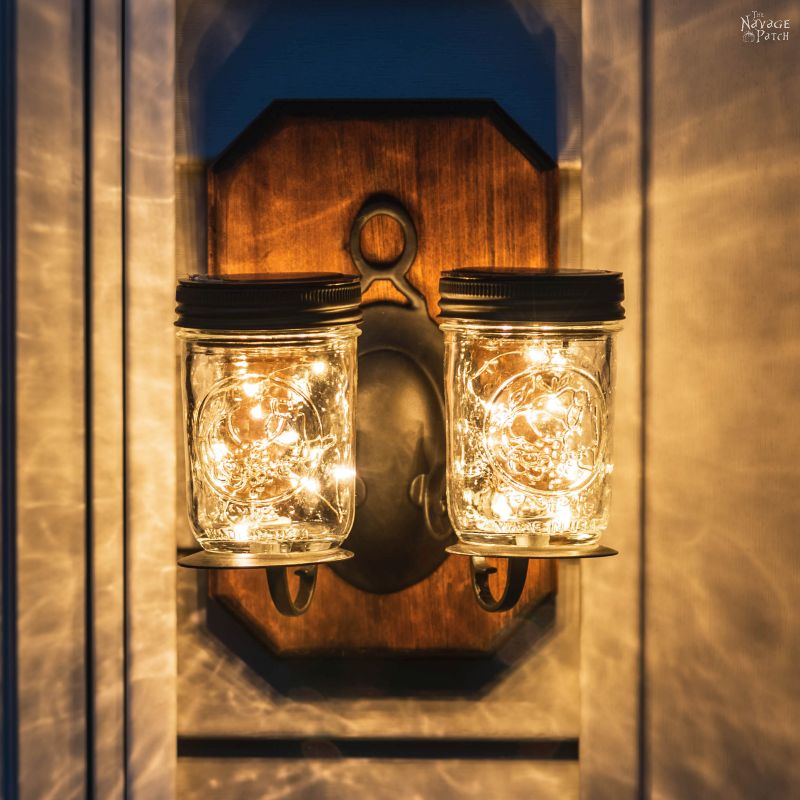 What a great way to reuse mason jars, right? If by any chance you have mason jars and don't know how to use them, here's a great project idea for you. And if you don't have at home, you can buy them at the stores for a cheap price. Once you finish this DIY project, your backyard will glimmer beautifully and you can relax in the cozy atmosphere.
5. Globe Lights
If you are a lover of the outdoors and enjoy sitting outside on the hot summer nights, you will like this DIY project. A super easy and simple solution to spark up your backyard. These globe lights provide the perfect cozy atmosphere. You will stay outside until the morning sun.
6. Glass Hanging Lights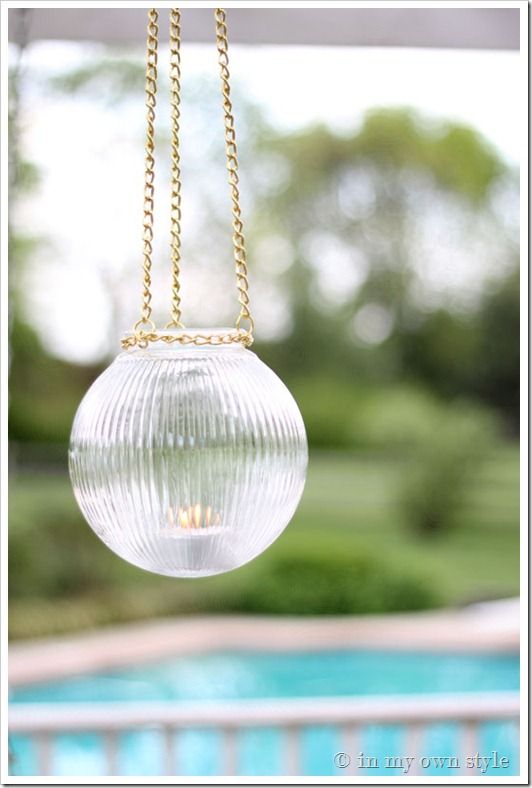 Here's another adorable lighting project for you to try out. Imagine how beautiful your backyard will look like. The best thing is that you can place them everywhere. If you ask us, the more the merrier. They are very simple to do, everything you need is glass globes and candles. No electricity or batteries. Simple, yet magnificent idea for a magical look.
7. DIY Tiki Torch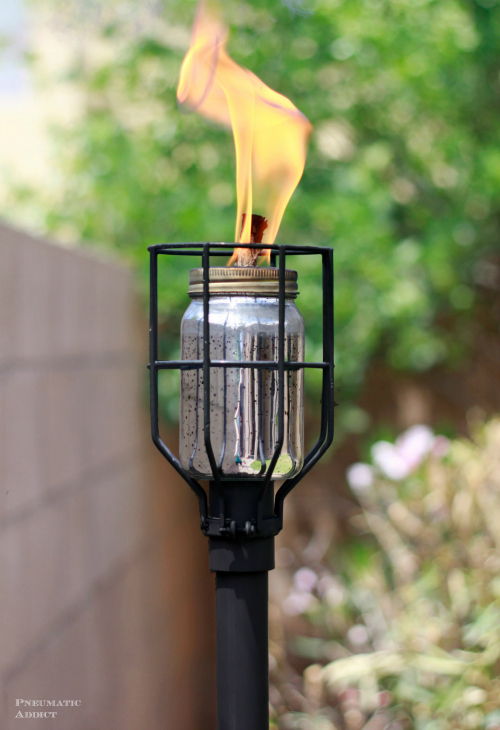 This is another brilliant idea to light up your backyard. If you are on a low budget, these DIY tiki torches are the best solution for your dark outdoors. And the tutorial is easy and fun to make. Such a cool project for you to make. And your backyard will twinkle all around with beautiful lighting.
8. Eco-Friendly Sun Jars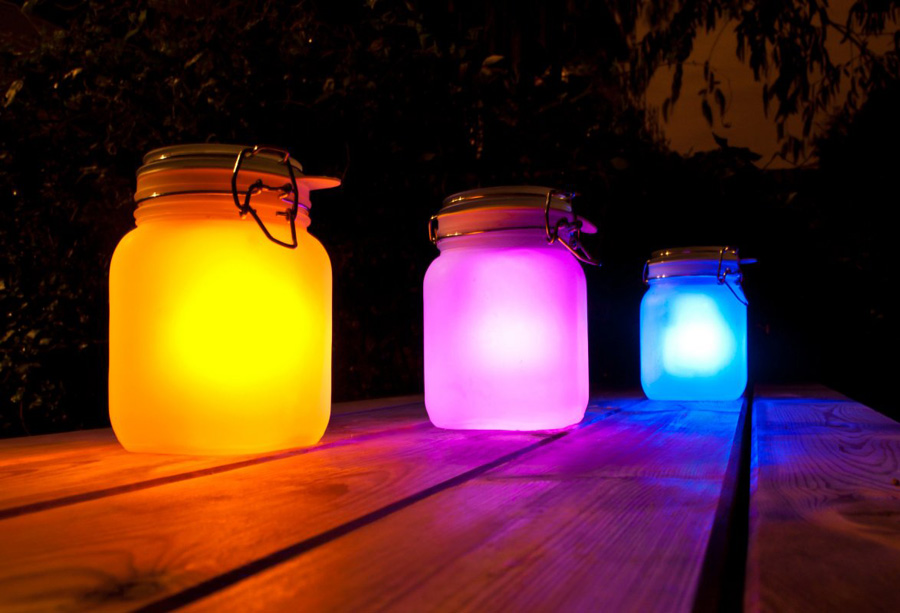 I can't imagine how magical your backyards will be with these solar colorful jars. Such a fun and innovative project. Your outdoors will be beautifully glistened in all the right places. A very beautiful atmosphere created by so simple and basic things. Give it a try, you'll enjoy it.
9. Spilling Solar String Lights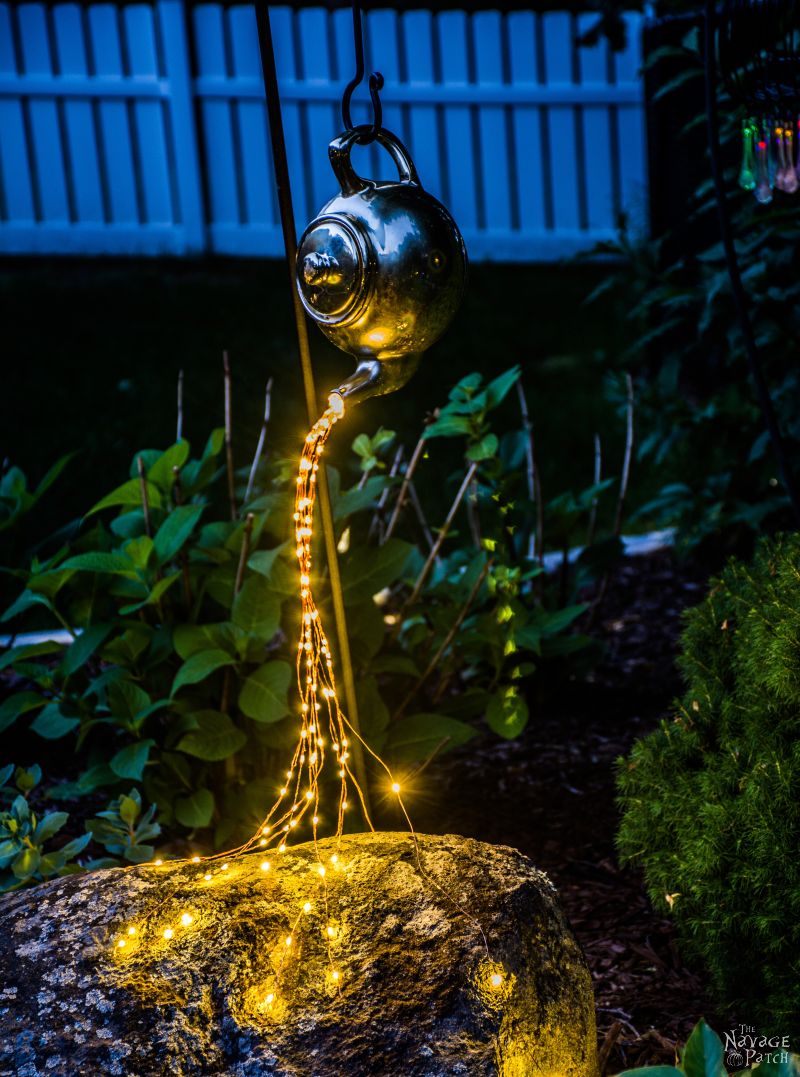 Spice up your outdoors with this magical lighting idea with looks straight out of a fairytale. Perfect for sitting outside on hot summer nights. You will be so proud of accomplishing this project. The backyard will look whimsical. This is such a beautiful lighting idea that makes the most awesome atmosphere for friends and family. Give it a try, you won't regret it.
10. Tin Can Lanterns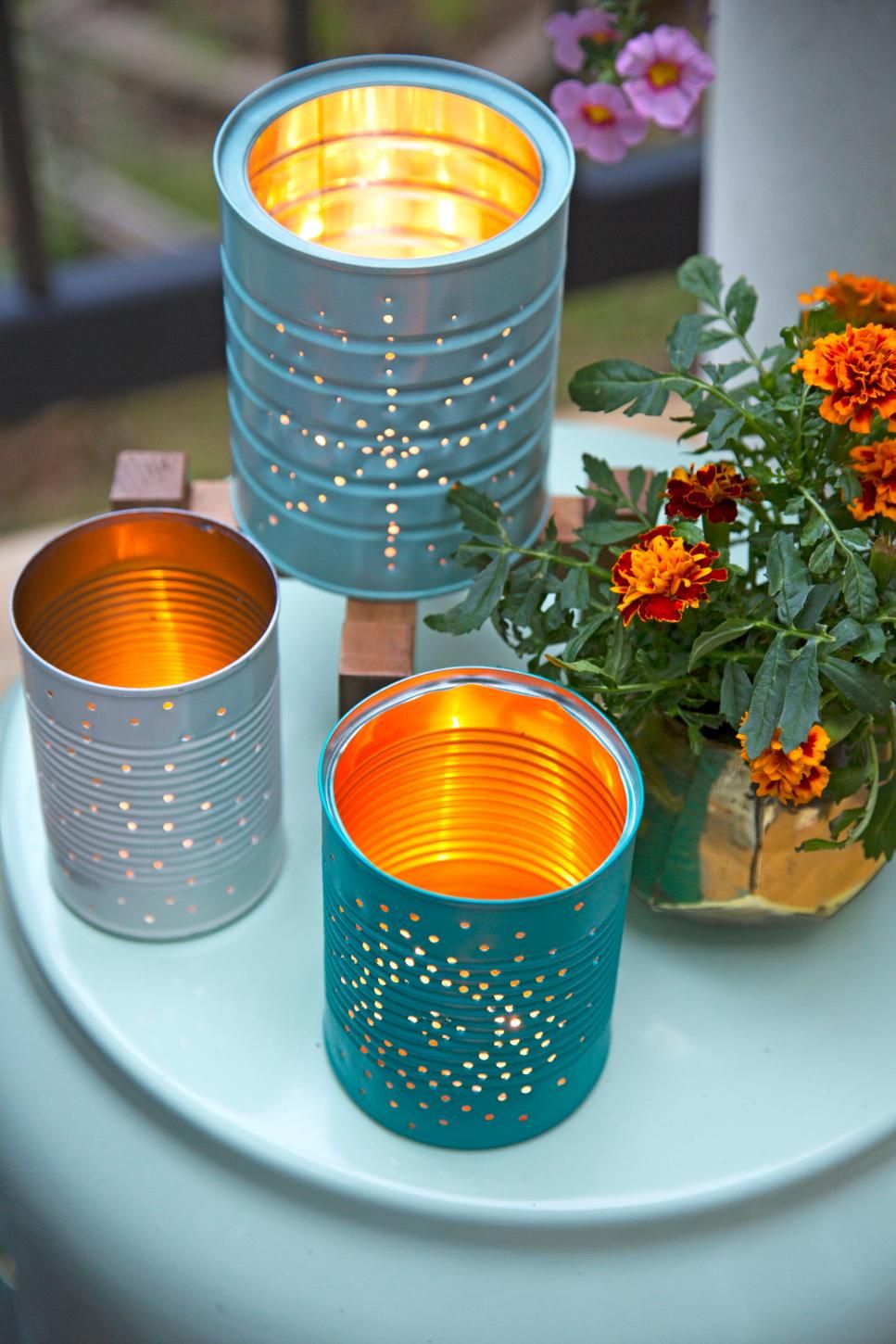 These lanterns are made of recycled tin cans. This project is a great lighting idea because they are very affordable and you can design them however you like. Just pick your favorite colors, poke holes, make shapes, or just do them randomly. Either way, these are a beautiful lighting accessory for outdoor living space.
11. Glow In The Dark Rocks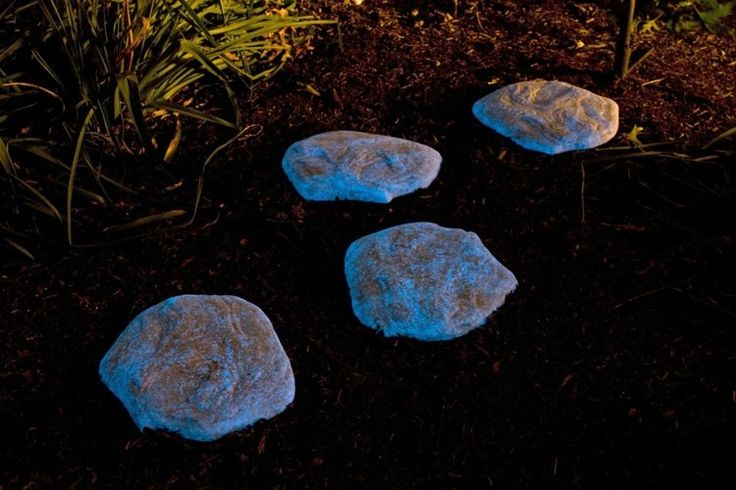 Here's another interesting and creative idea for lighting features. They look so magical. If you don't want to spend money on solar lights, this is a perfect solution. Your backyard will look like an enchanted forest. They are very simple and easy to create, all you need is rocks in any shape or form and glow in the dark paint. Do you like this idea? Go to the link and see the tutorial!
12. Grapevine Lighting Balls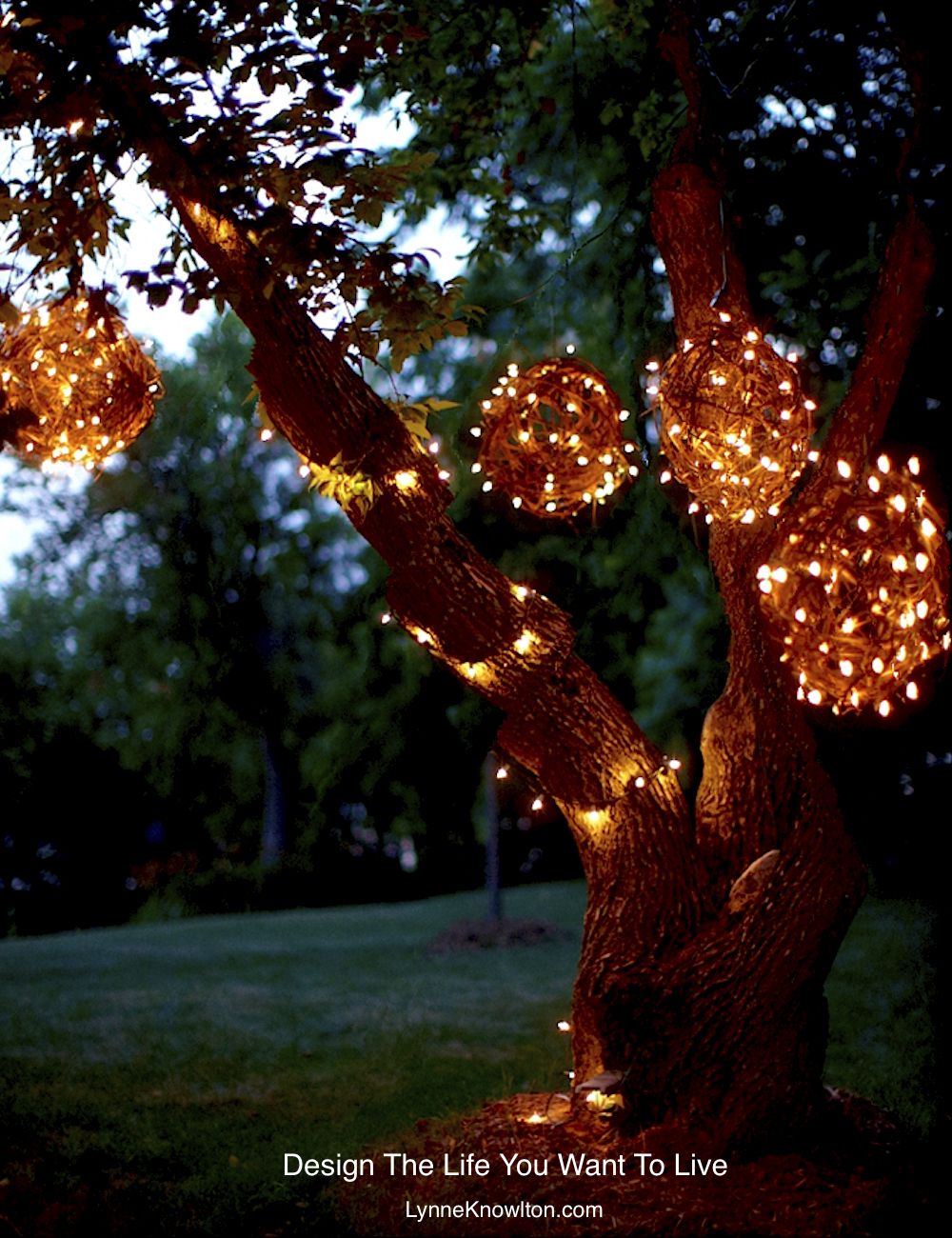 So simple, yet magical look for your backyards. They go hand in hand with the natural setting. When lit up in the night, they provide a whimsical and cozy place for you to enjoy and relax. And they are very easy and cheap to do.
13. Party Cup LED Lights Garland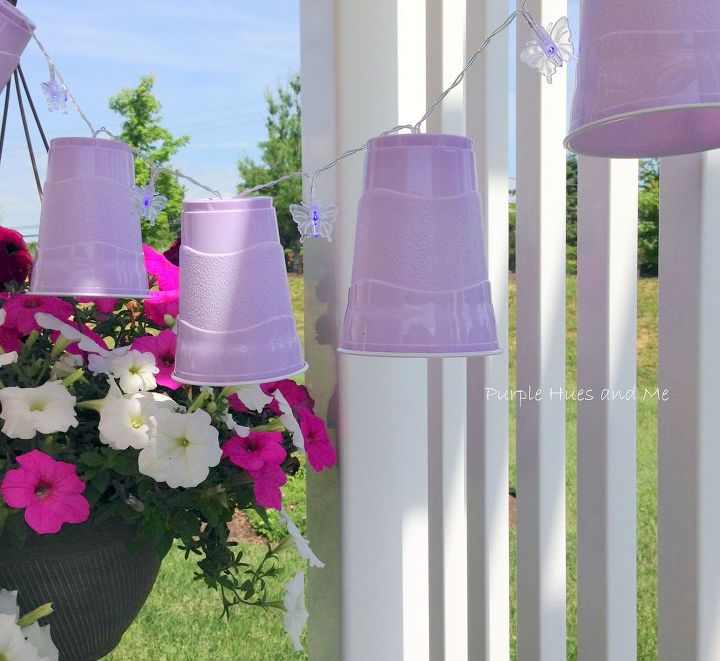 Feeling bored? How about accessorizing your backyard and add a little shimmer? Try to make this easy lighting project out of party cups. Such a fun and colorful addition to your outdoors. They provide enough brightness in the hot summer days for you to relax and catch a breath. Have fun making them!
14. Wooden Lanterns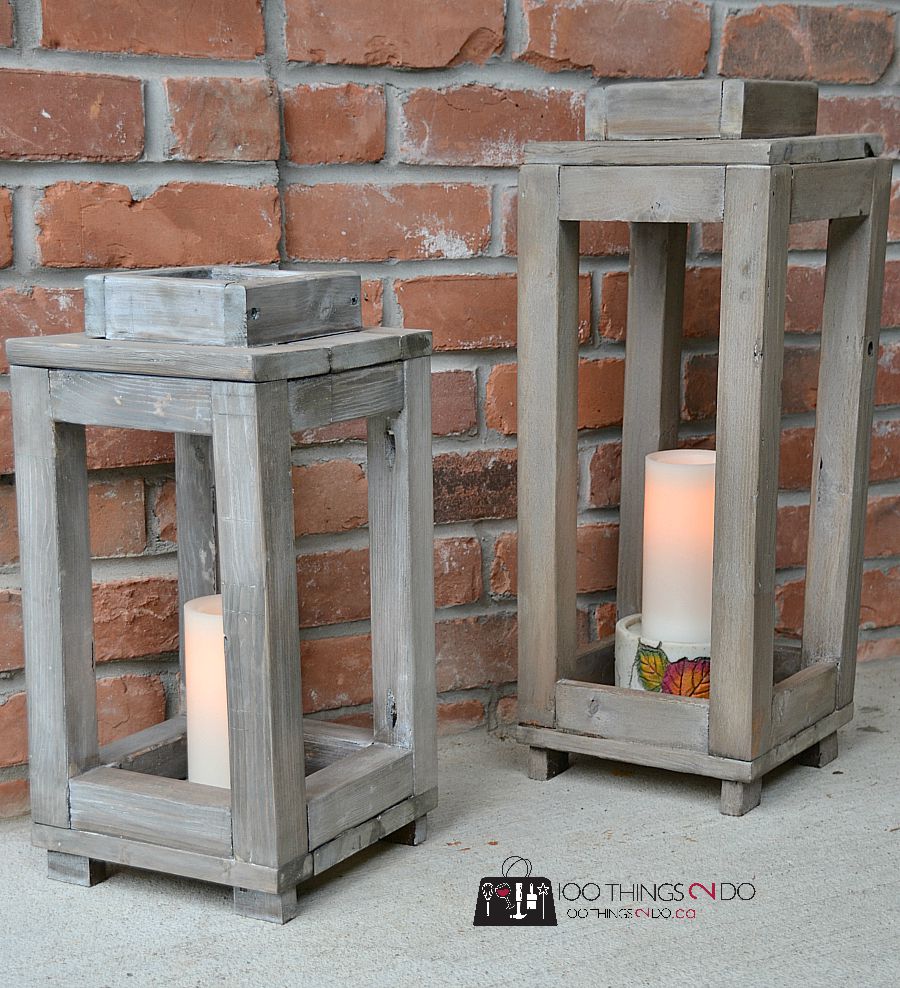 Lanterns are so magnificent, right? They provide the most calming light. Instant coziness. And wouldn't be fun to have the skills to build them, and at the same time save a lot of money? This tutorial has all the right steps. Follow the link and see how you can make them.
15. Paper Stars String Lights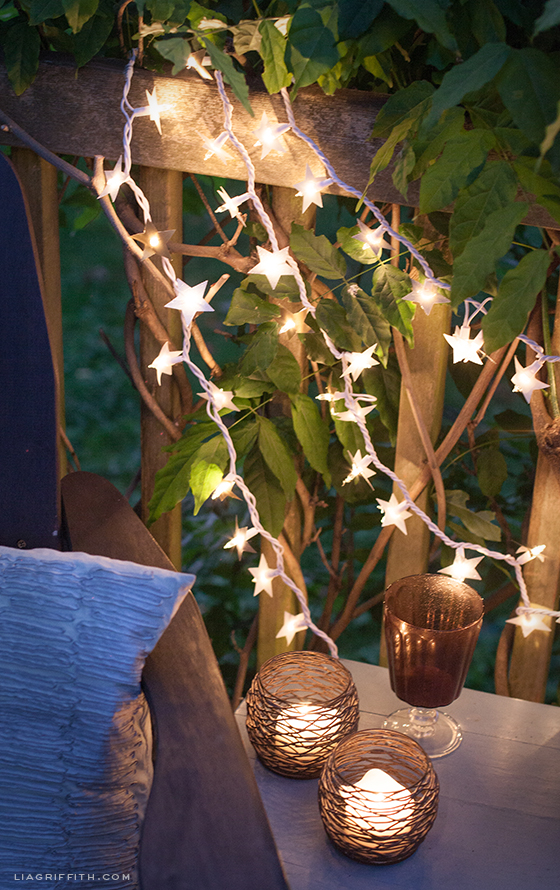 Do you have string lights at home? Well, here's a creative idea to accessorize them. You can place them in your outdoor space. Create a perfect, cozy atmosphere for your friends and family. They are extremely easy to do, go to the link and check out the tutorial. May you have a starry good craft!
What do you think about these creative DIY projects? Did you like them? Leave a comment and let us know! We hope you are feeling motivated enough do start one by yourself. We wish you happy crafting and quality time fulfilled with peace and tranquility.