Gift-giving is a wonderful way to show your love, appreciation, and thoughtfulness to your friends, family, and loved ones. While store-bought gifts are always appreciated, there's something truly special about giving a customized gift that is tailored specifically for the recipient. Whether it's a birthday, anniversary, wedding, baby shower, graduation, or holiday celebration, adding a unique touch to every occasion can make it even more memorable. In this blog post, we will explore some creative and sentimental customized gift ideas that are sure to leave a lasting impression.
Personalized Gifts for Birthdays
Birthdays are a time to celebrate someone's existence and make them feel cherished. What better way to do that than with a personalized gift? One idea is to create customized photo frames showcasing special memories shared with the birthday person. You can include pictures of fun adventures, heartfelt moments, or milestones achieved together. Not only does this gift serve as a beautiful decoration, but it also brings back precious memories whenever it's looked at.
Another fantastic option is engraved jewelry. From necklaces to bracelets, you can choose a piece that reflects the recipient's style and have it engraved with their initials, a meaningful date, or a short phrase that holds significance to them. This thoughtful gesture turns a simple piece of jewelry into a cherished keepsake.
When it comes to personalized gifts for birthdays, one popular option is a PopWallet. A PopWallet is a custom-designed wallet that attaches to the back of a cell phone, providing easy access to credit cards and IDs. These wallets come in various designs and can be customized with names, photos, or text.
And let's not forget about customized birthday cakes and cupcakes! Many bakeries offer the option to personalize cakes with names, special messages, or even edible photos. This not only satisfies the sweet tooth but also adds a personal touch to the celebration.
Customized Gifts for Anniversaries
Anniversaries symbolize the love and commitment shared between two people. Celebrating this milestone with a unique and customized gift can deepen the bond even further. Consider gifting a customized couple's portrait. You can have a professional artist create a beautiful illustration or painting capturing the essence of the couple. This artwork becomes a timeless piece that can be displayed in their home and serves as a constant reminder of their love.
Another thoughtful gift idea is monogrammed towels or bathrobes. Embroider the couple's initials onto luxurious towels or soft bathrobes, creating a personalized set that adds a touch of elegance to their daily routine.
For those who enjoy fine wine or champagne, engraved wine glasses or champagne flutes make an excellent anniversary gift. Engrave the couple's names, wedding dates, or a special message onto the glasses, turning them into cherished mementos that can be used for celebratory toasts for years to come.
Unique Gift Ideas for Weddings
Weddings are joyous occasions where two people embark on a lifelong journey together. Giving a unique and customized gift can add an extra layer of meaning to this special day. A personalized wedding guestbook is a wonderful choice. Instead of a traditional book, opt for a creative alternative such as a wooden puzzle guestbook or a fingerprint tree where guests can leave their mark. These custom guestbooks become treasured keepsakes that the couple can display in their home as a reminder of their big day and the loved ones who were there to celebrate with them.
Another idea is to have the couple's wedding vows printed on canvas. This heartfelt gift allows the couple to showcase their promises to each other in a beautiful and artistic way. They can hang it in their bedroom or another prominent place in their home, serving as a constant reminder of their love and commitment.
If the couple enjoys cooking together, an engraved cutting board with their names and wedding date is a practical yet sentimental gift. Every time they prepare meals together, they will be reminded of their special day and the love they share.
Personalized Gifts for Baby Showers
Welcoming a new baby into the world is a joyous occasion, and personalized gifts can make it even more special. Consider gifting a customized baby blanket with the baby's name or initials embroidered onto it. This soft and cozy blanket will provide comfort and warmth for the little one while also serving as a cherished keepsake for years to come.
Personalized onesies or bibs are also adorable gift options for baby showers. You can have the baby's name, birthdate, or a cute phrase printed onto these items, adding a unique touch to the baby's wardrobe.
For a more sentimental gift, consider an engraved baby keepsake box. This box can be used to store precious mementos such as the baby's first lock of hair, their hospital bracelet, or their first tooth. As the child grows older, this box becomes a treasure trove of memories that they can look back on with nostalgia.
Creative Gift Ideas for Graduations
Graduations mark an important milestone in a person's life. Celebrate the graduate's achievements with a personalized gift that they can cherish as they embark on new adventures. A customized graduation photo album or scrapbook is a wonderful choice. Fill it with pictures from their journey, memorable moments with friends and family, and inspirational quotes. This personalized gift will serve as a beautiful keepsake that captures their accomplishments and the people who supported them along the way.
Another idea is to create a custom-made graduation charm bracelet or necklace. Choose charms that represent their field of study, hobbies, or personal achievements. This unique piece of jewelry will not only be a stylish accessory but also a constant reminder of their hard work and determination.
For those who are starting a new chapter in their professional lives, a personalized business card holder is a practical and thoughtful gift. Engrave their name or initials onto the holder, making it a professional accessory that reflects their individuality.
If the graduate is an avid reader or writer, consider a customized journal or diary. Personalize the cover with their name, a motivational quote, or an inspiring message. This gift encourages them to continue their personal growth and document their experiences as they move forward in life.
Holiday Celebrations with a Personal Touch
During holiday celebrations, adding a personal touch to gifts can make the festive season even more special. Customized ornaments are a popular choice. Whether it's a personalized photo ornament, an engraved wooden ornament, or a hand-painted ceramic ornament, these decorations become cherished mementos that can be displayed on the tree year after year.
For those who love to cook or bake, customized aprons or oven mitts are a delightful gift option. Add their name or a fun phrase to these kitchen essentials, making them feel like a professional chef while they whip up delicious holiday treats.
Personalized holiday stockings are another fantastic idea. Embroider each family member's name onto their stocking, creating a festive display that adds a personal touch to the holiday decor.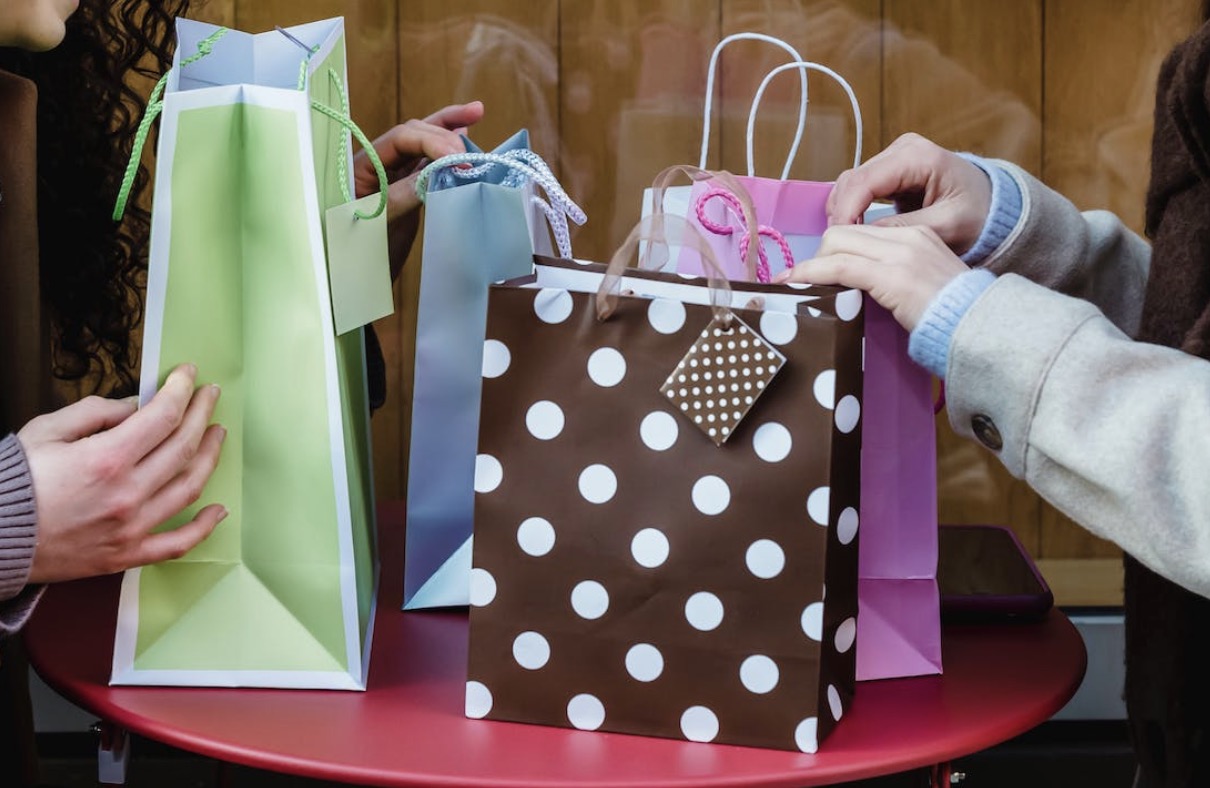 Gift-giving becomes even more special when you add a unique touch to every occasion. From personalized photo frames for birthdays to monogrammed towels for anniversaries, customized gifts allow you to show your love and thoughtfulness in a meaningful way. Whether it's a milestone celebration or a holiday gathering, these personalized gifts make lasting impressions and create treasured memories for years to come. So the next time you're searching for the perfect gift, consider adding that extra touch by customizing it specifically for your loved ones.